20 Totally Hilarious Camping Moments That Luckily Caught On Camera
Camping will always be a very special and interesting experience for many people, either because it allows them to connect at a spiritual level with nature, or because mosquitoes do not let them sleep for a second. In this series of images, we can see some of the funniest and strangest moments during a weekend camping.
1. Who needs a whole tent when the important thing is not to get your beard wet? This man decided to occupy the space of his truck in much more important things for his trip.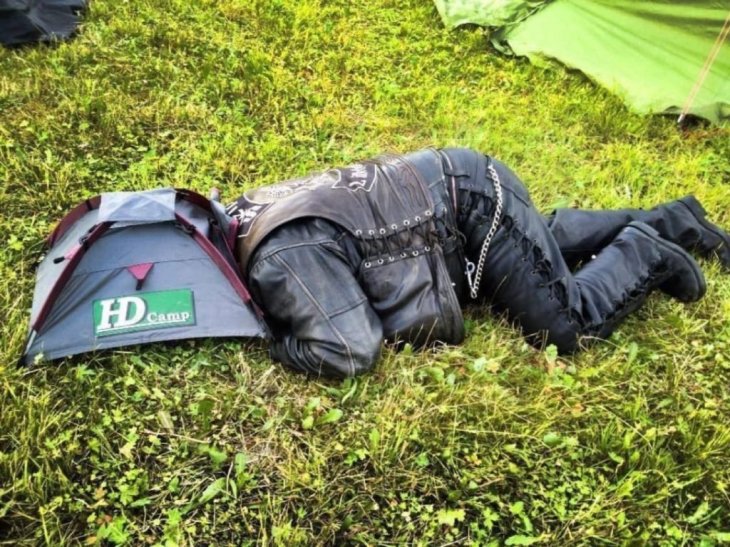 2. Spending time outdoors allows you to connect with nature and its wildlife, but this man is tasting very closely what it means to get comfortable with his new "neighbor".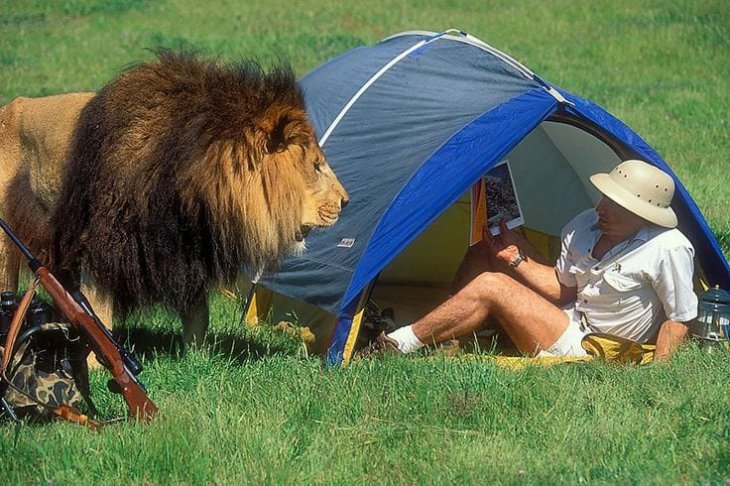 3. You must be very careful about where you walk when going to explore around your camp, or you could end up stumbling in the most painful place possible, like this guy.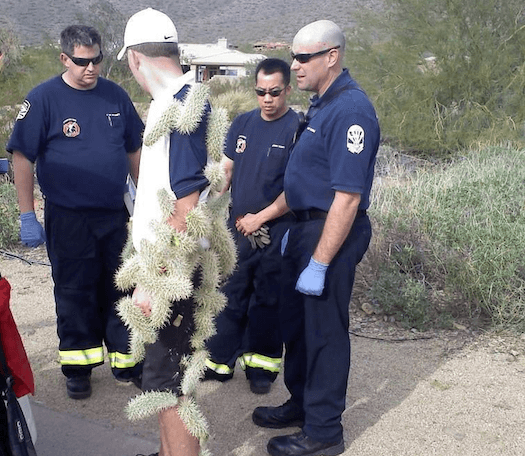 4. Some people cannot rest in sleeping bags because of the hardness of the floor, so they prefer air mattresses. But before inflating one, you must make sure it fits in your tent.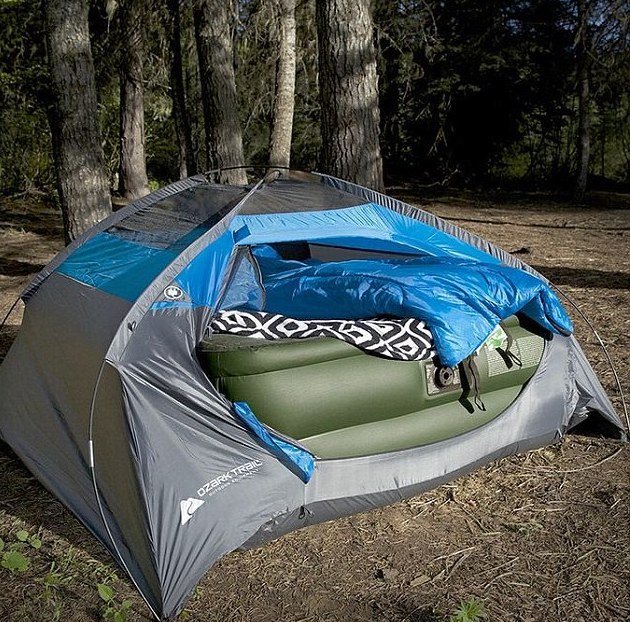 5. It is never a bad idea to recycle old objects that we can no longer use commonly. Here we can see an example, very unhygienic, of how to have a stove and a refrigerator.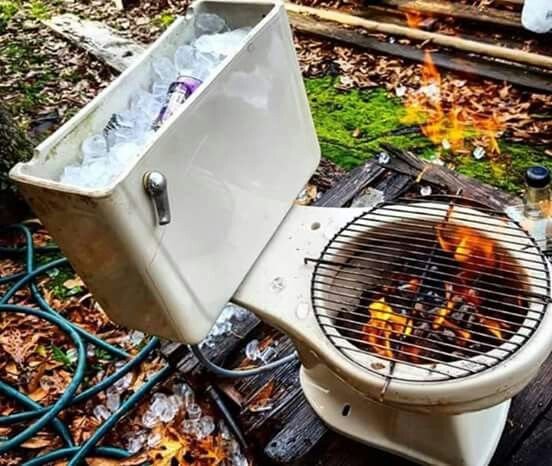 6. We must be very careful where we camp to avoid breaking laws, but if so many people go against the regulations, it will be very difficult to fine them all.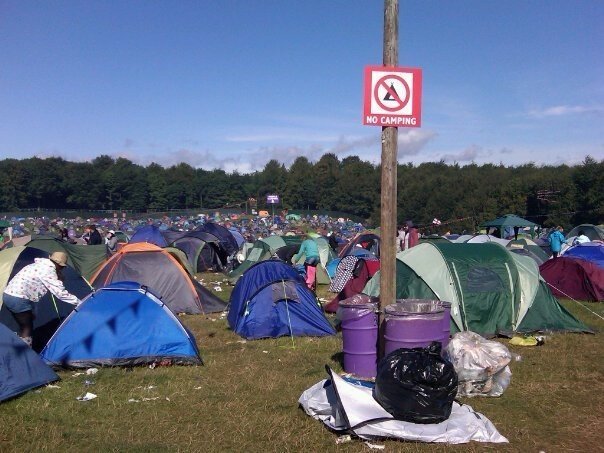 7. Loving nature and air conditioning are not two pleasures that usually go hand in hand, but this person found the perfect way to experience nature at a comfortable temperature.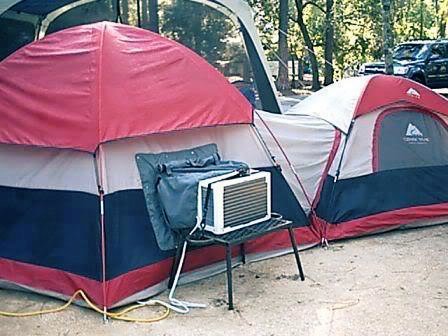 8. Camping is usually accompanied by outdoor activities that allow us to relax and have fun, but we must be very careful and pay attention to safety standards.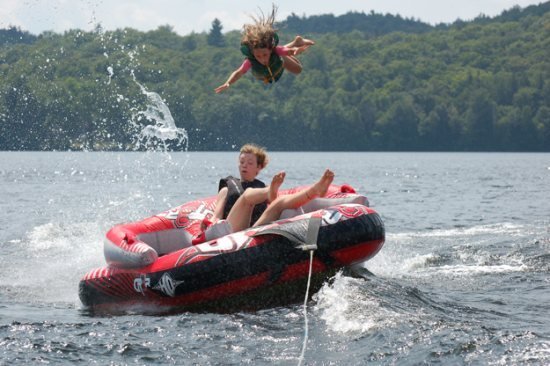 9. Not all people have had the experience of building a bonfire from scratch, so many people look for the easiest way to cook when they start to feel hungry.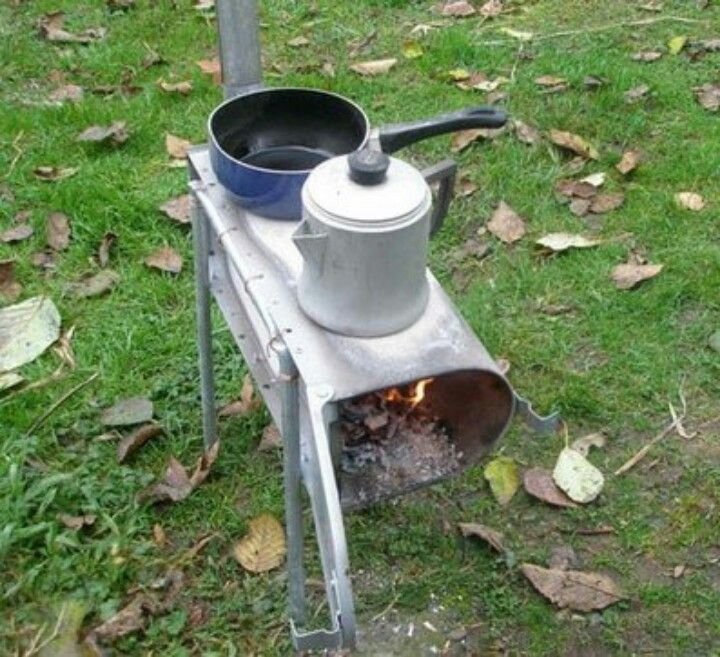 10. Going camping is an activity to which you should take only what is necessary, but some people decide to do it with more style than necessary. At least they are putting those expensive doors to good use.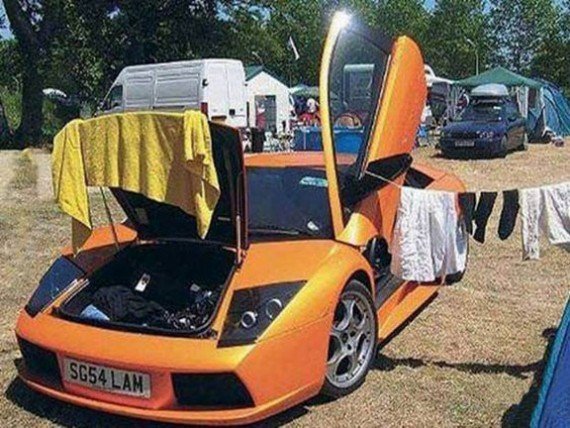 11. Another of the things that tend to worry a lot when camping is the use of the "bathroom", but this is an interesting alternative to avoid having to enter the forest with a couple of leaves.
12. The designated areas for camping are usually far from the road so you must follow the signals provided, but we believe that the owners of this place did not think about the name.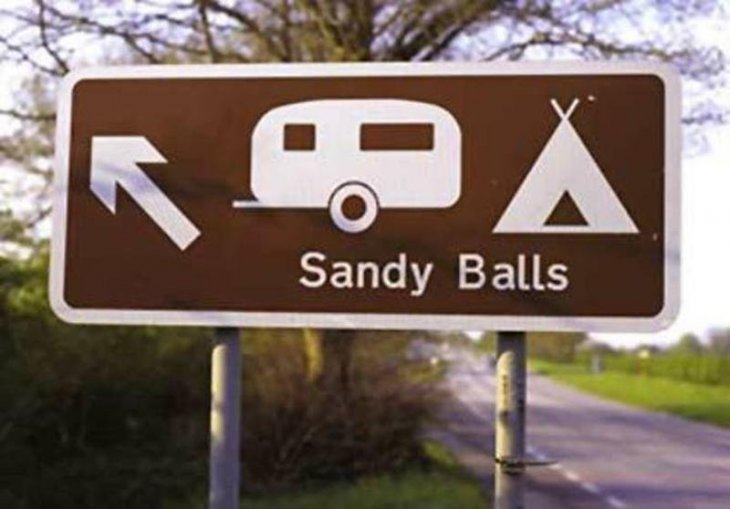 13. Camping is an activity for the whole family, so we must not forget our furry friends and help them withstand the adverse conditions of nature.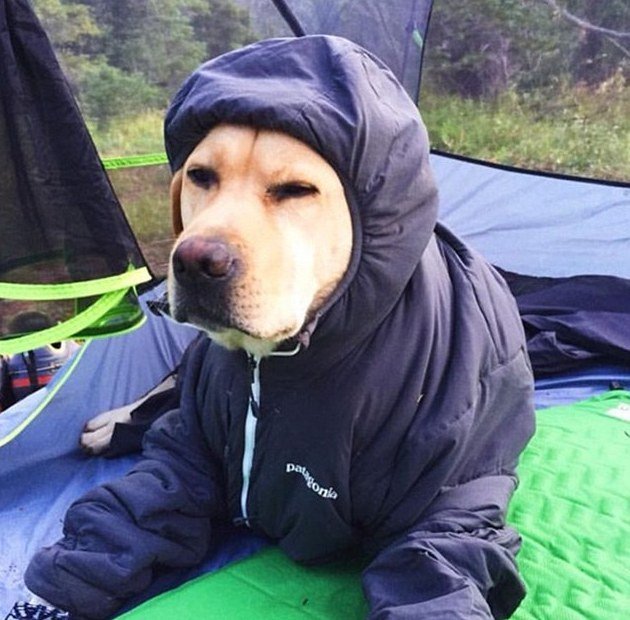 14. One of the main rules when camping is to keep all the food in a tightly closed container or you will be victims of the unexpected visit of a hungry "neighbor".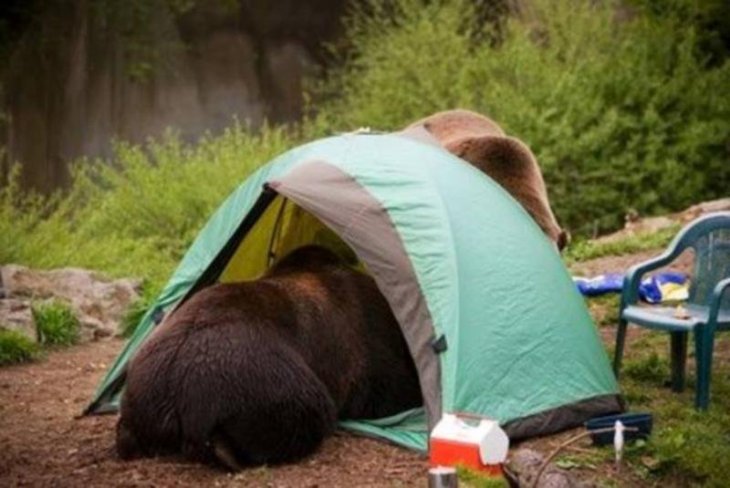 15. When we go camping together, we must have well-established priorities. His bicycle could rust if it got wet, and he preferred to protect it rather than his girlfriend.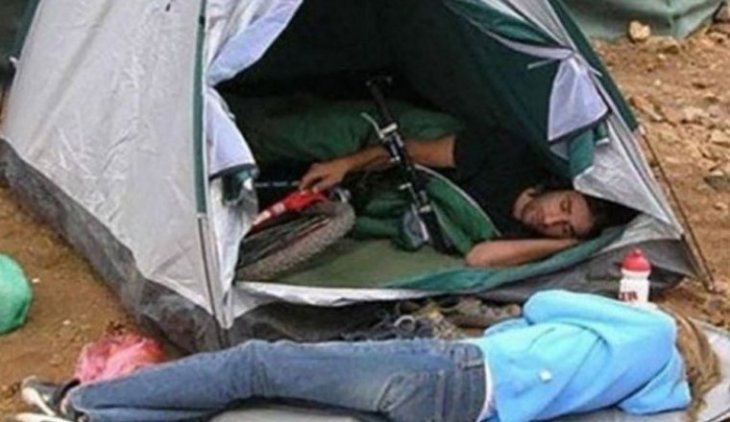 16. Creativity is one of the main weapons of a good camper, but inventions like these should be applied with care to avoid making a mistake and crushing your teammates.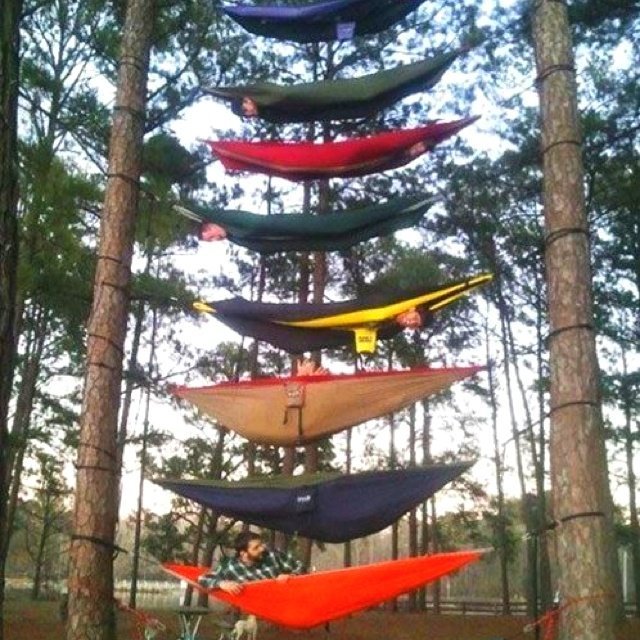 17. Choosing the perfect place to camp is one of the first things that should be done. If you do not check for rocks or mud in the area, you may end up with a horrible surprise.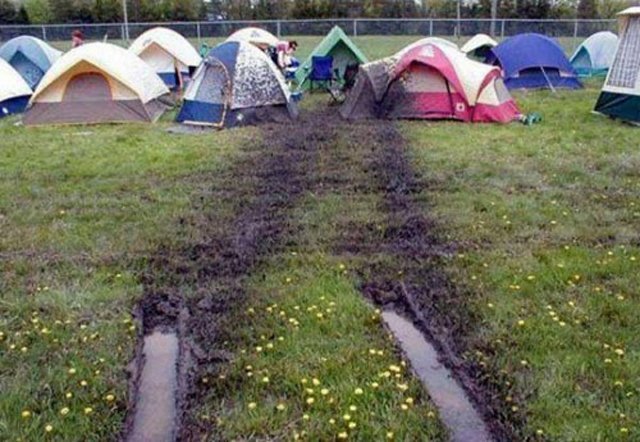 18. The purpose of entering into nature is to disconnect from everything that may distract us from its beauty, but this boy did not get the memo on time.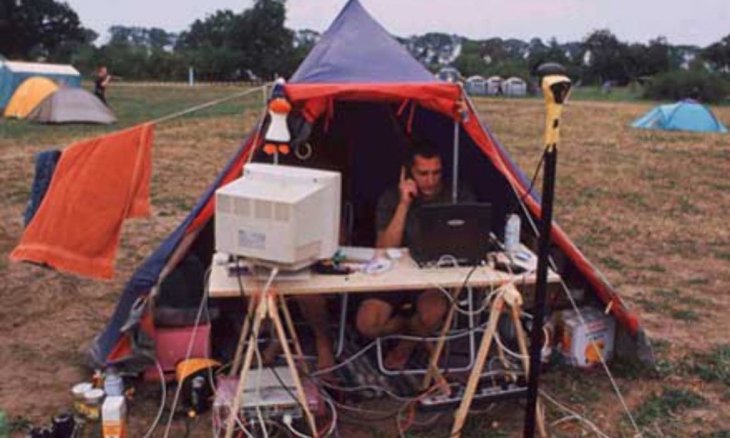 19. Food is not the only thing that can attract animals, sometimes simple curiosity can bring unwanted visitors, so you must be prepared for everything… Even a horse!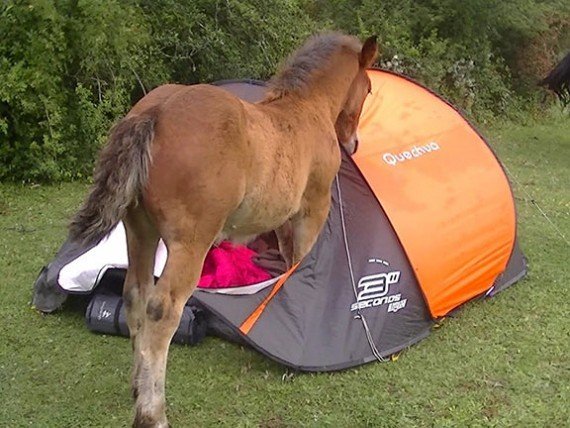 20. One thing is trying to be prepared for any situation when you go camping, but this is an exaggeration. We believe that this guy decided to move entirely to nature.
All are valid examples of situations in which camping became something too interesting, either by the intervention of nature or by the crazy imagination of the campers. The next time you go to nature, be sure to remember these images and enjoy the outdoors responsibly, and without inventing too much.