Woman That Let Her Husband Choose Her Clothe For Entire Week Now Share The Consequences
There is a trending challenge going around on the internet and is even popular among fashion bloggers. It is about letting someone else pick your outfits for a week. You can entrust this complex task to your kids, your dad, your brother, or like this woman did, to your husband. The sense of this challenge is to see what their choices will be and if the outfits will fit your style.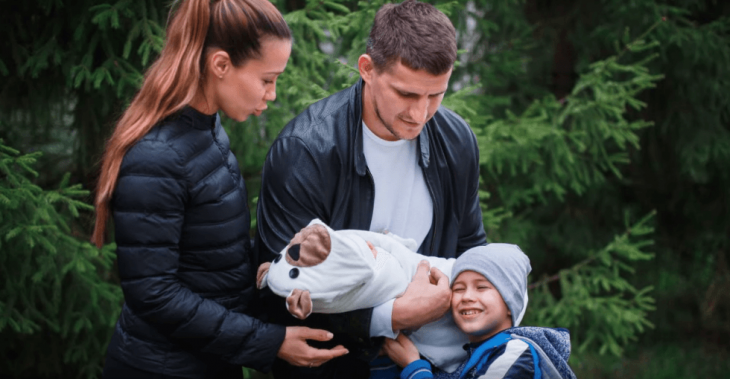 She is Caitlyn and her husband Colin was the one in charge of picking her outfits. This was a very interesting experiment to watch because men have different a perception about how a woman should look for business meetings or parents reunion at school. The dynamics of this were very simple, he would choose what his wife would wear, and she had to do it without changing any single thing. The results amazed her.
Monday
The first day morning she was cautiously watching Colin exploring in the closet, choosing clothes for her. It was an important day: Caitlyn had a meeting with business partners, and she needed to look the part. Several times she wanted to change her mind and leave the challenge for another occasion, but her husband was so excited that she knew she hadn't another option.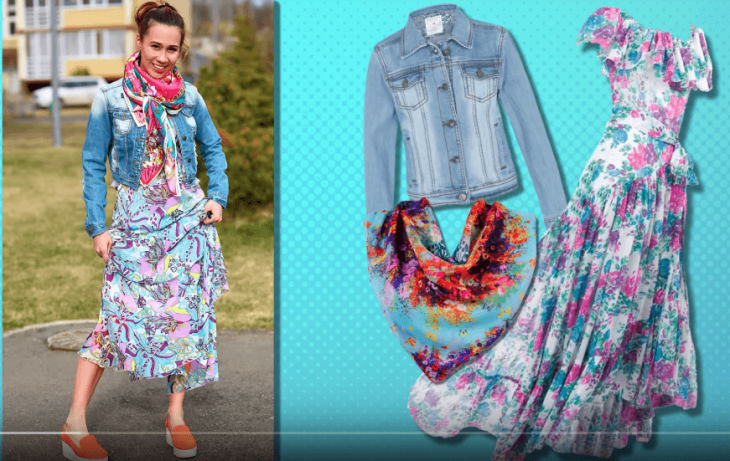 When he showed her his election, she was afraid. She noticed the chosen outfit wasn't what she normally would wear for a business meeting, but, according to her husband, everything was covered, no one would stare, and it created a spring mood. It is funny because Caitlyn later said that everyone stared. She wore the outfit all day, and incredibly she said she is 100% sure she'll put this outfit on again. Also, she received a lot of compliments from colleagues for wearing such a colorful outfit.
Tuesday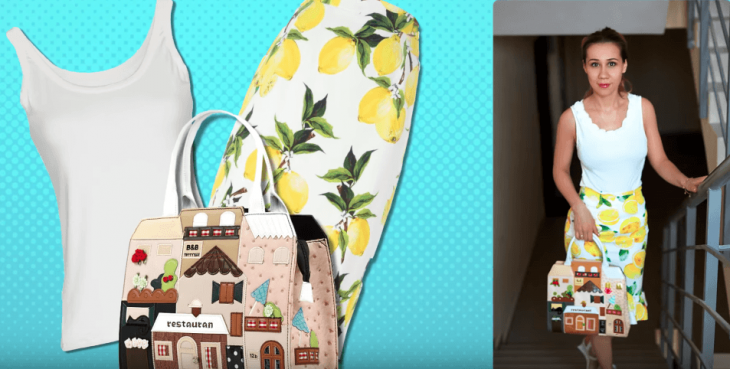 On the next day, she realized that her husband loves how bright colors looks on her. It was something that surprised her because she never imagined it. According to Colin, that day the forecast called for a sunny day, and he wanted her to look as bright as the sun. He found an old bag which she'd stopped wearing, because she thought it looked too childish for her. As it turned out, her husband, loved this bag with houses. Since then, it became Caitlyn's favorite accessory.
Wednesday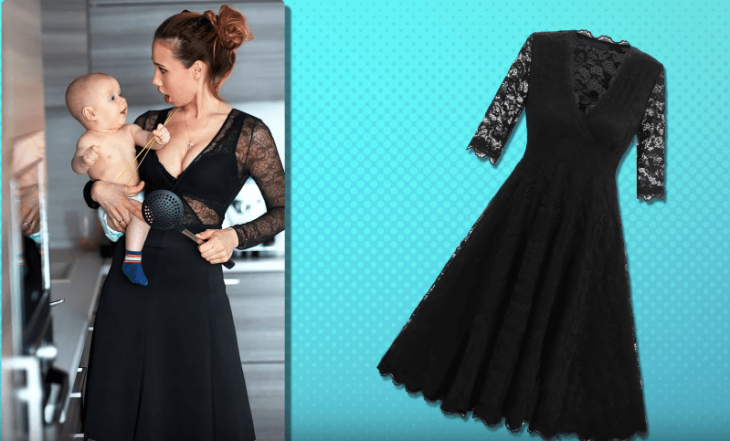 That day was Colin and Caitlyn's anniversary, and they decided to have a romantic dinner to celebrate. By now, they avoid going to restaurants because of their two-year-old baby, so they preferred having that dinner at home. It was something they had done before, but she never thought about dressing in any special way. After all, they were at home, so why dress up? But her husband had another idea in mind. He chose for her a rather skimpy black dress. As you can see, she looked great, and it made her feel like they were on their first date.
Thursday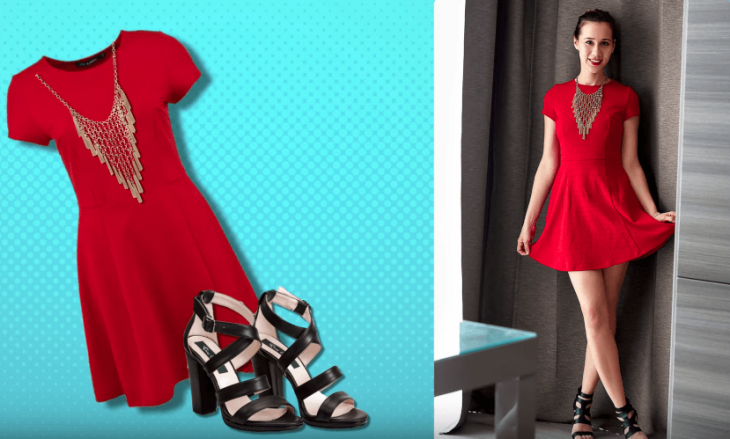 On Tuesday, she received a surprise: she hadn't worn this dress for a long time, but her husband chose it. She says that the dress was way back in the closet, and she'd forgotten about it. It always seemed too short for her, so she never used it that much. Also, she thought it wasn't the best color for her. Yet Colin picked it, claiming she looked absolutely gorgeous in red, and he was right! She went to parents' evening wearing this outfit, and despite she felt terribly awkward, her husband's words gave her the confidence she needed.
Friday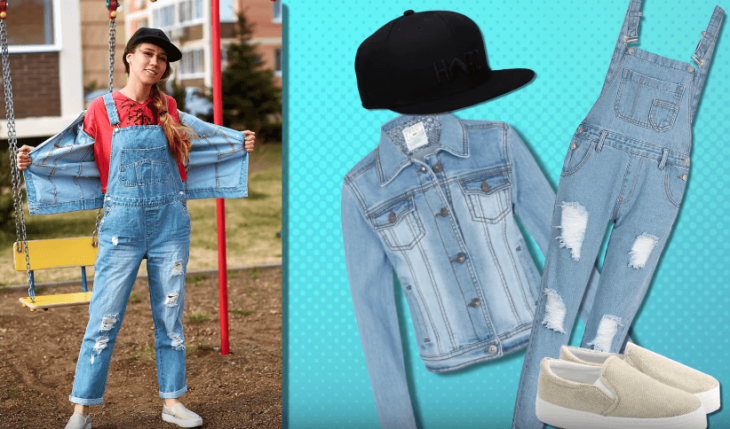 They were going to share some time with Caitlyn's parents that day. She normally would wear some neat dress and shoes, but Colin was in charge and he already had a plan. He knew his wife wouldn't feel very comfortable in a dress running around the house after the children, and that's why he chose this outfit for her. Again, he selected a piece of cloth she rarely wore. She realized it was really comfortable, and the combination with slip-on and a cap makes it look stylish.
Saturday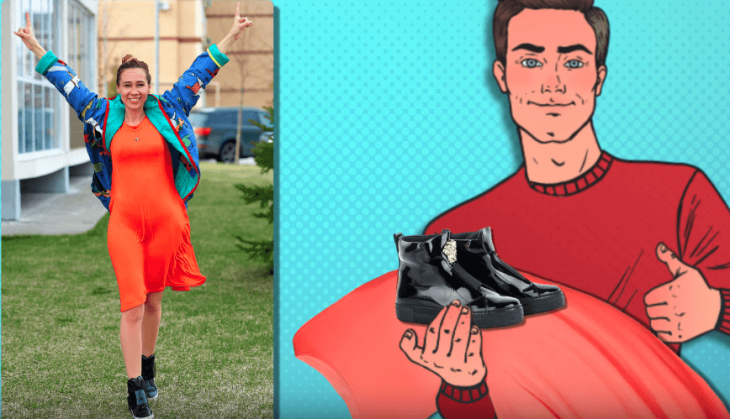 Saturday is the perfect day to have family time, going out with the kids and go walk over there. Colin took a riskier decision for this day, and it looked as he was starting to feel like a real fashion guru. Honestly, Caitlyn didn't feel this was a good combination, but she was totally happy with the outfit. He put his favorite jacket on her, claiming she looked really cute in it. She loved the feeling of a light dress and sneakers for comfort. The photo shows how comfortable Caitlyn felt with it.
Sunday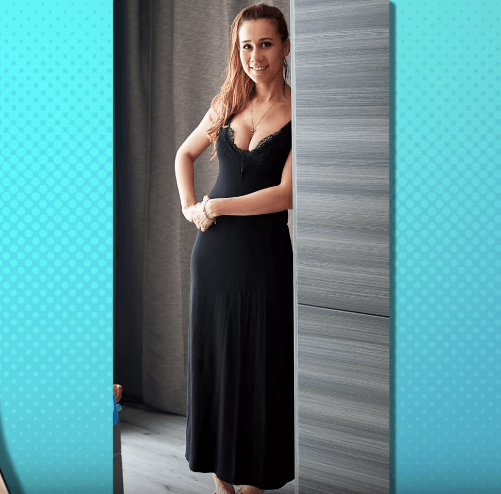 Finally, the last day of the challenge arrived. They had no plans for this day, but Colin wanted her to feel elegant and feminine even at home. He made her wear a black dress she adores but that she rarely finds the perfect occasion to wear it. Well, Colin thought she doesn't need an occasion to use it, so he chose it as the last outfit. She realized that living with her husband is a great wonderful occasion that's worth dressing up for every day.
Conclusion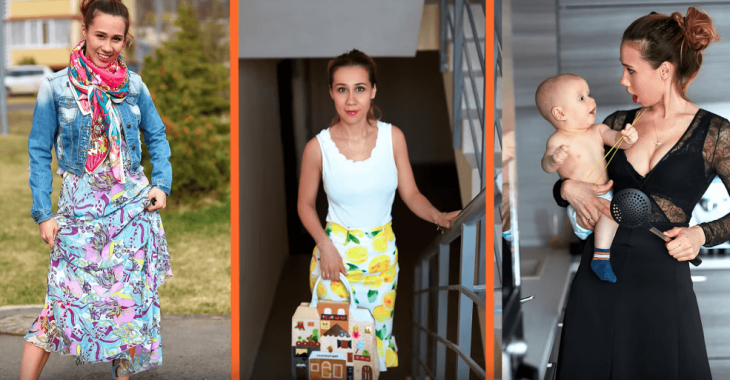 Caitlyn realized that many women always wait for the perfect occasion to do something, but every day is a chance to look gorgeous. "Don't be afraid of experimenting. You don't need to look for the right occasion to put on an evening dress or sneakers with a T-shirt. If you feel comfortable in this, don't hesitate for a second; if you feel confident about this, don't hesitate for a second.
Also, she made some incredible discoverments. She never thought her husband would like bright colors so much. It was a very fun experience that made them grow as a couple and of course, made them laugh several times. Would you dare to try it?