16 Super Hot Guys That Have Internet Users Go Crazy
Exploring Instagram accounts always gives us some exciting surprises. Celebrities that we did not know, creative people that show their art, or gorgeous guys that we need to follow just for the pleasure of seeing them every day. In this list, we present you some of the sexiest men on Instagram and their social networks for you to follow them at this precise moment.
1. Lasse Matberg (Lieutenant of the Royal Norwegian Navy)
A Viking-looking marine who cuts wood for training and has been worshiped by women for many years. You can follow him through his Instagram account, @lasselom, and enjoy the most similar-to-Thor guy that we can see on the social networks.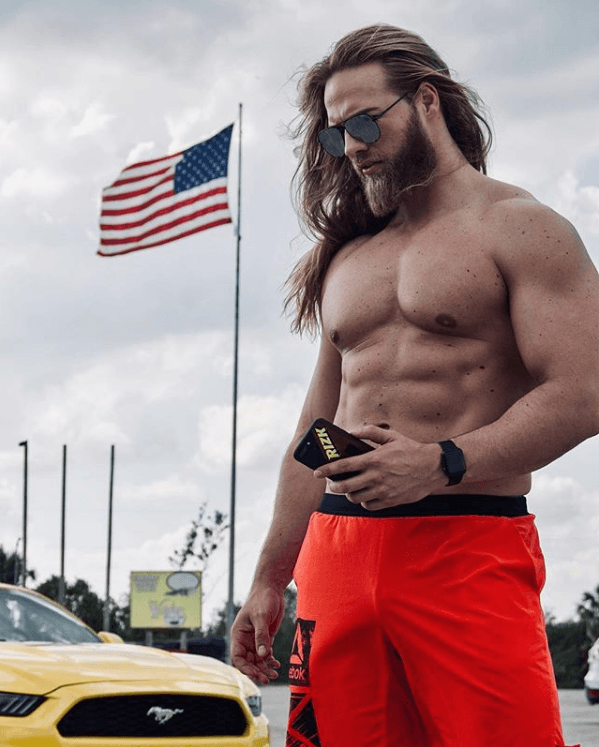 2. David Gandy (British model)
Started modeling at 21 years of age and was one of the first to put the male muscle body in the sights of the major clothing brands. He was the main male model of Dolce & Gabbana for many years, and you can follow him through his account, @davidgandy_official.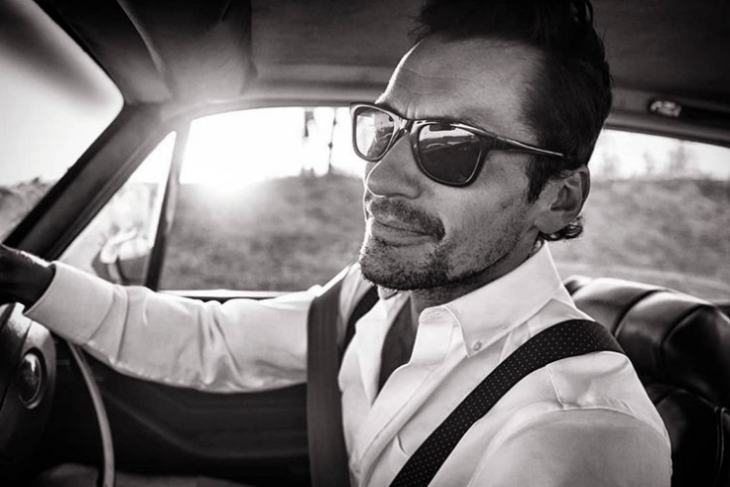 3. Mike Varshavski (American doctor)
Dr. Varshavski is considered "the sexiest doctor on the planet" by People magazine. He was born in Russia under the name of Misha and came to the United States when he was six years old. He is also a philanthropist, and you can follow him through @doctor.mike, his Instagram account.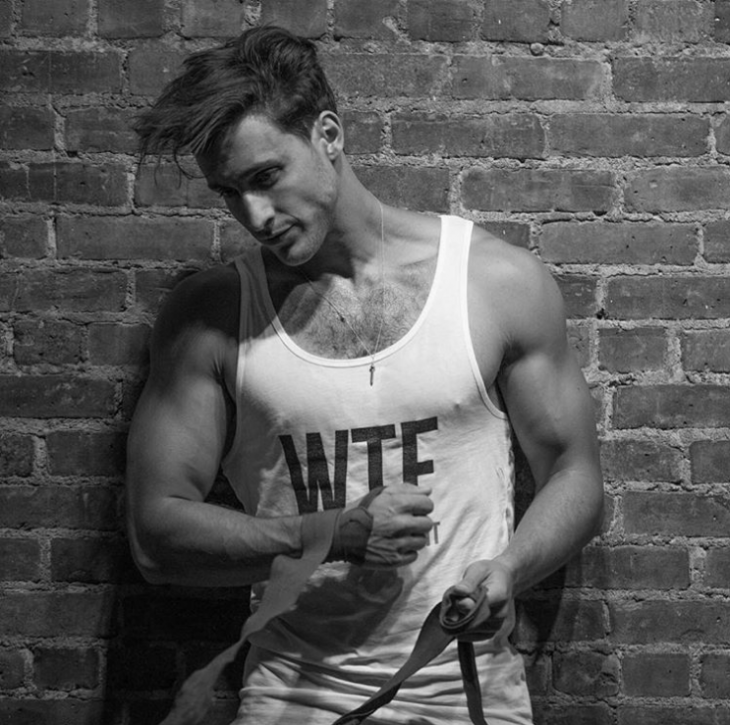 4. Travis DesLaurier (Canadian model and actor)
He is a model from Edmonton, Canada, who conquered social networks thanks to a video where he is seen using a cat as a weight for his training. His famous photo with Jacob, the cat, made the girls send him hundreds of pictures as a gift and his Instagram is @travbeachboy.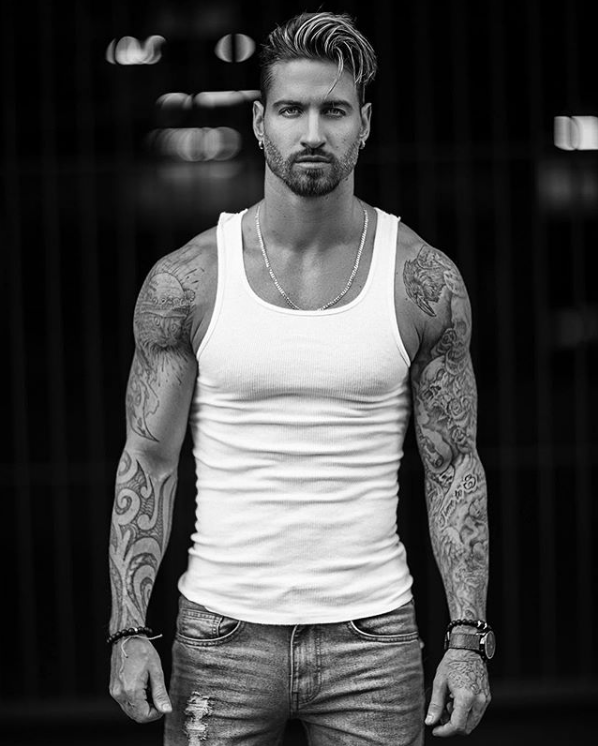 5. Pietro Boselli (Doctor of Engineering at UCL and Professor of Mathematics)
Pietro is known as "the best mathematics' teacher in the world," but he retired from teaching a few years ago. Maybe the best thing is that he has dedicated himself to modeling since we do not understand how his students managed to pay attention. Follow him through @pietroboselli.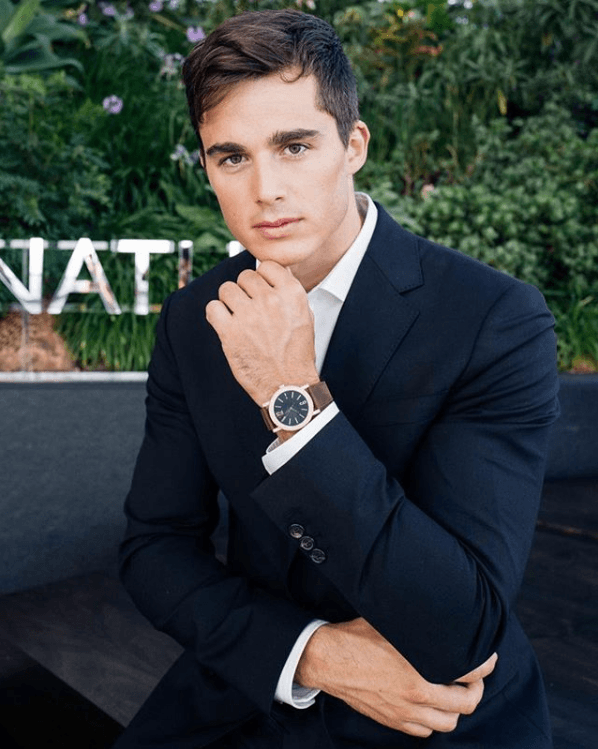 6. Willy Cartier (French model)
This model is known mainly for its exotic features that come from its Vietnamese, Senegalese and French ancestry. It is one of the most sought-after models in Paris and is considered one of the sexiest male models in the world. You can see his work at @willycartier.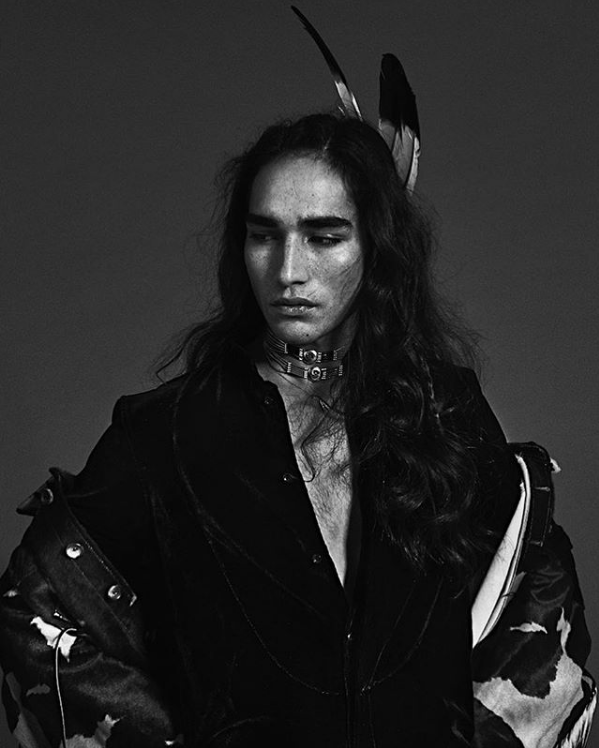 7. Gianluca Vacchi (Italian businessman and millionaire)
He is nicknamed "The millionaire dancer" thanks to a video where he is seen dancing with his long-legged beauty and has all the elements that some might look for: incredible physical shape, athletic build, elegant clothes, yachts, and much more. You can find him as @gianlucavacchi.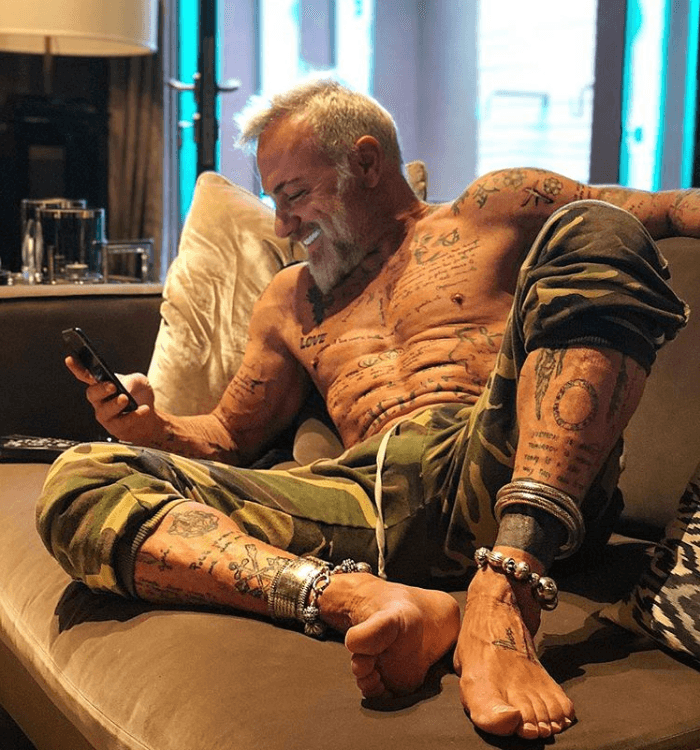 8. Stian Bjornes (Model and Instructor of Norwegian sports)
We add another Norwegian with a Viking look to our list of the sexiest men. He uses his account to comment a lot about fitness and sports nutrition, but we are sure that you will not go to his Instagram for the description of the images. His account on Instagram is @stiking1.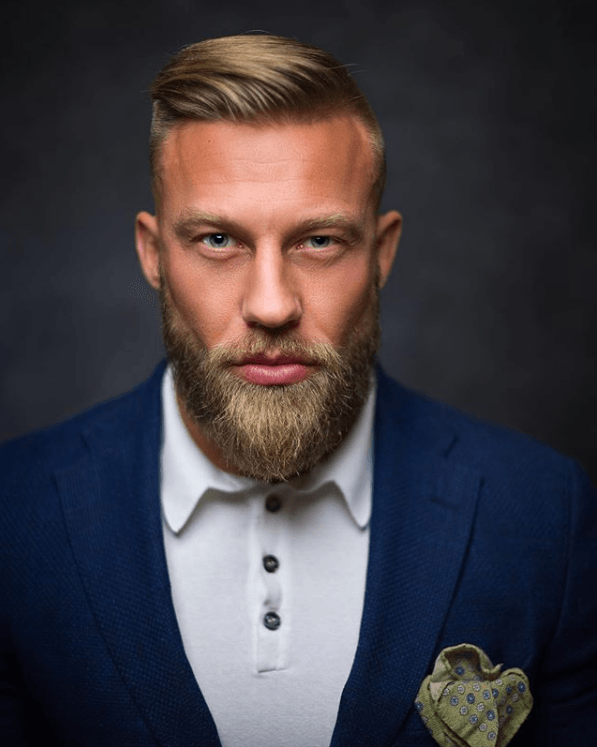 9. Adam Gallagher (American blogger and stylist)
Adam started his fashion and travel blog at age 17 and is considered one of the best men's blogs on fashion, being nominated for the Bloglovin Prize many times. Now, 25 years old, he is one of those male figures that you must follow in his Instagram account, @iamgalla.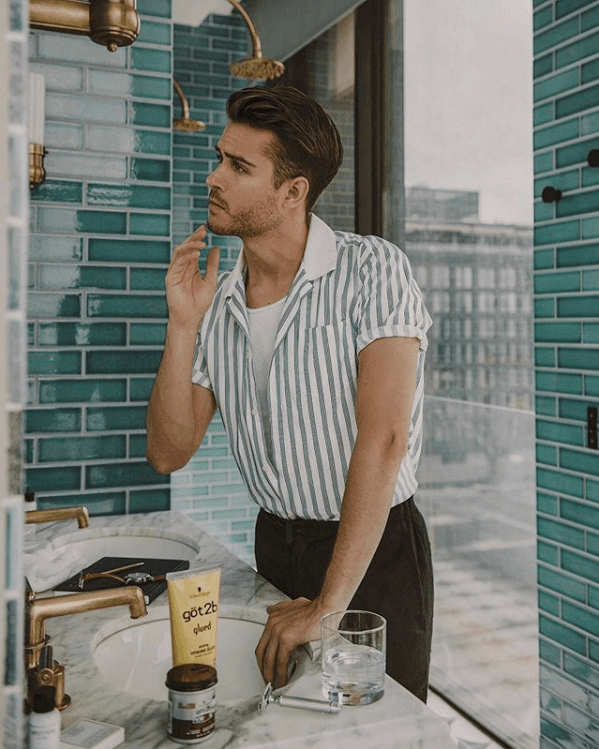 10. Nick Bateman (Model and entrepreneur)
He is a recognized model, and co-founder of the clothing brand based in Los Angeles, DTLA Brand. You can see through the images of his Instagram, @nick__bateman, a little of his daily life and his work as a model, as well as hundreds of pictures of Nick without a shirt.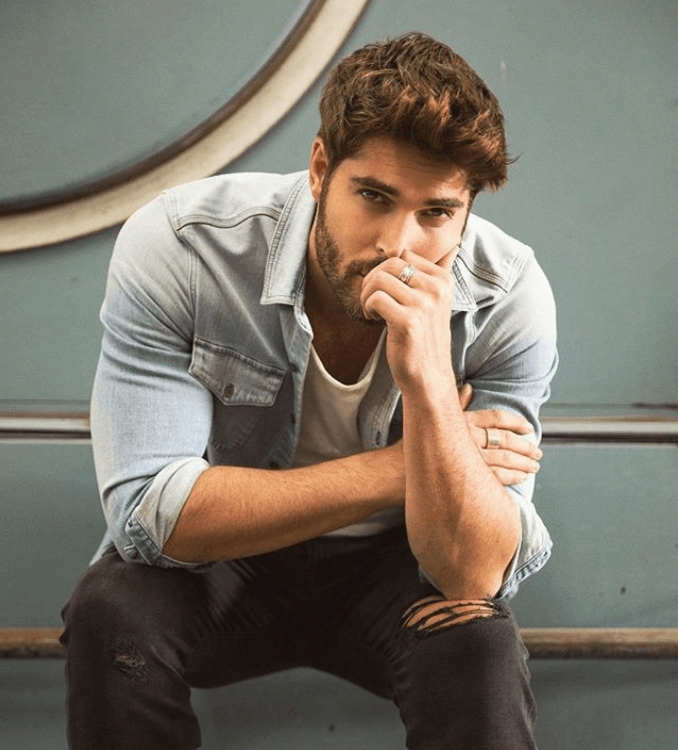 11. Julian Gabriel (Lawyer and model)
His account shows much of his life and his immense love for food and dogs. Among his followers, they say that playing "Find Julian with a shirt" is one of the most entertaining activities while following his Instagram account, @ijulian_.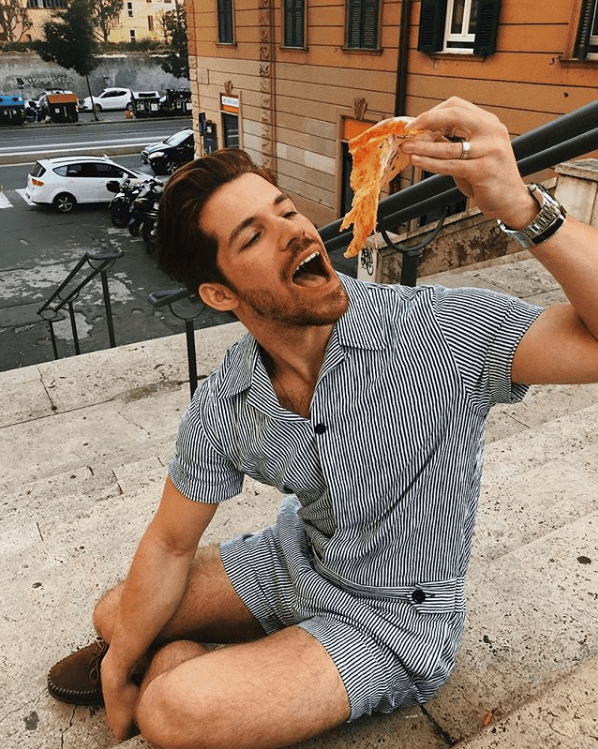 12. Alberto Rubio (Model and Scouter)
Alberto is a model and works as a new talent's scouter for FashionArt Mgmt and East West Models. The mixture of its German and Spanish genetics allow him to have very interesting features that draw attention. You can follow him on Instagram through @imalbertorubio.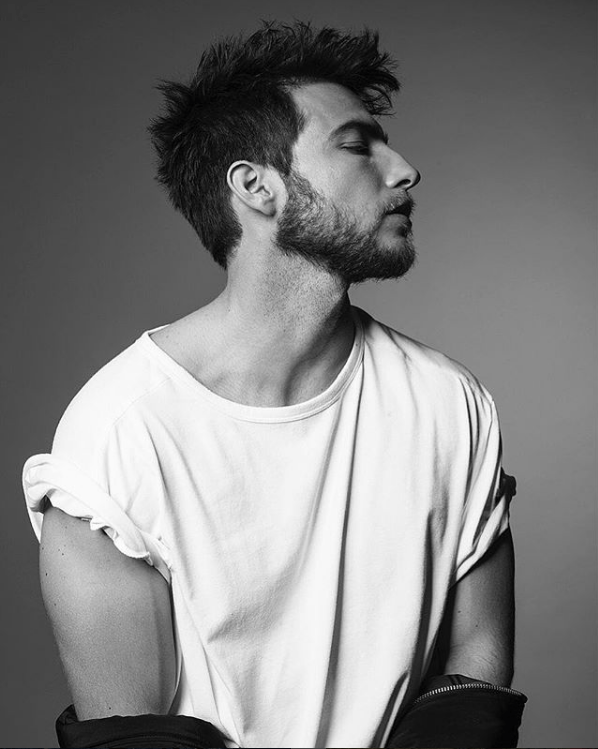 13. Don Benjamin (Model)
We are sure that most of the readers will be familiar with this face. This public asset of Wilhelmina Model competed in the first co-ed season of America's Next Top Model. It is an advantage that we can continue to admire his beautiful face through his Instagram, @itsdonbenjamin.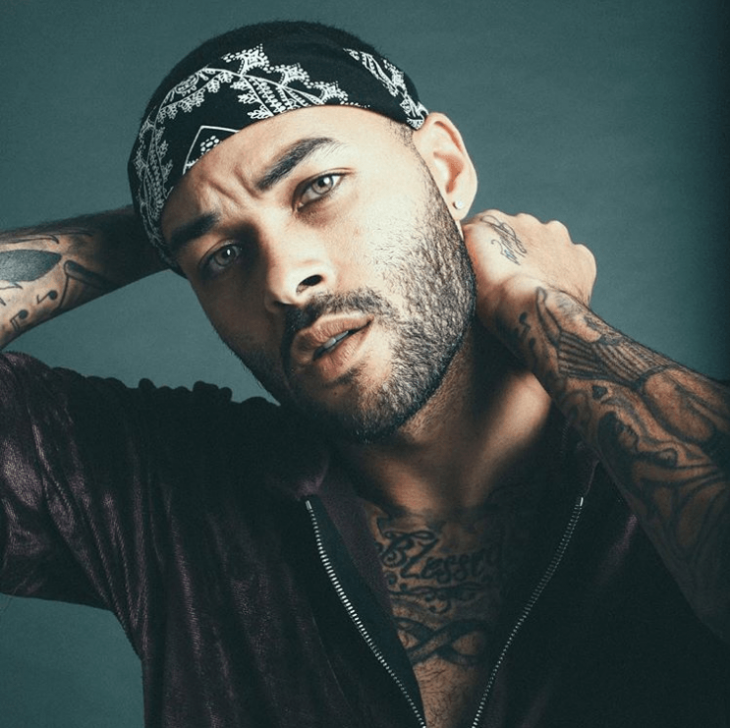 14. Thyago Alves (Model)
Thyago Alves is a Brazilian model that currently works with major brands around the world. One of his main attractives, apart from its Rio de Janeiro origin, are the perfect curls of his hair that make women crazy. You can follow them through @thyagoalves84.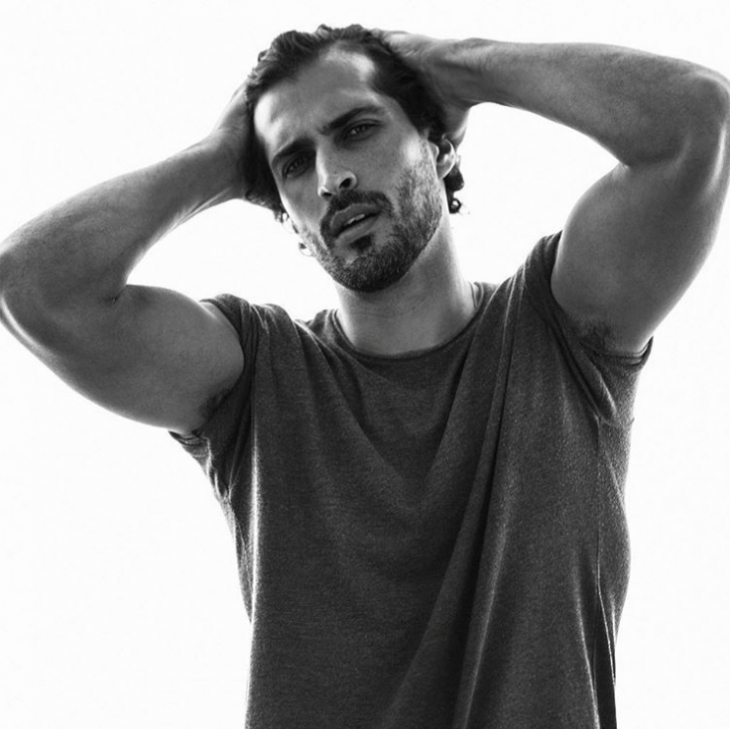 15. Matt Cook (Actor and model)
Another well-known actor who belongs to Wilhelmina Model and has ventured into acting with the series "If Loving You Is Wrong." You can see a lot of his work and his life through his Instagram, @mattcook_, as well as observe his perfect abs.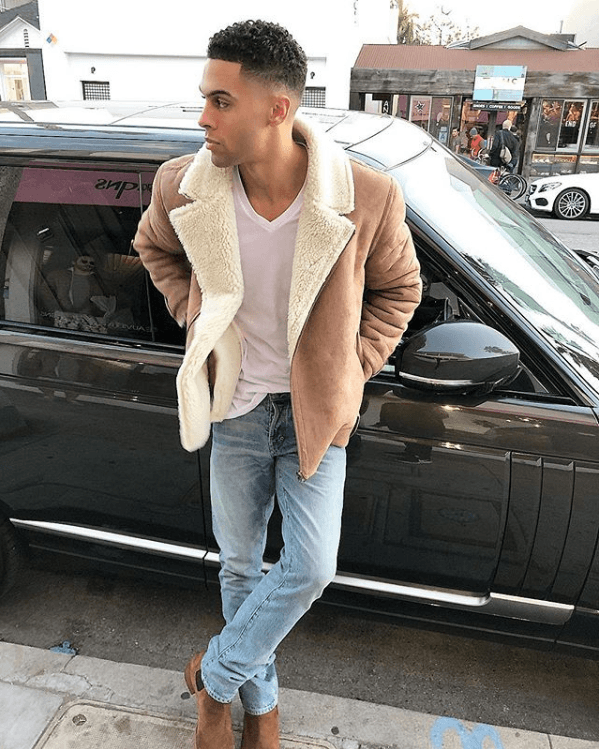 16. Stephen James (Model and entrepreneur)
James is the option for women who prefer the rudest and tattooed guys. He owns a tattoo and barber shop located in Barcelona but focuses mainly on modeling for many international brands. You can enjoy looking at his photos in @whoiselijah.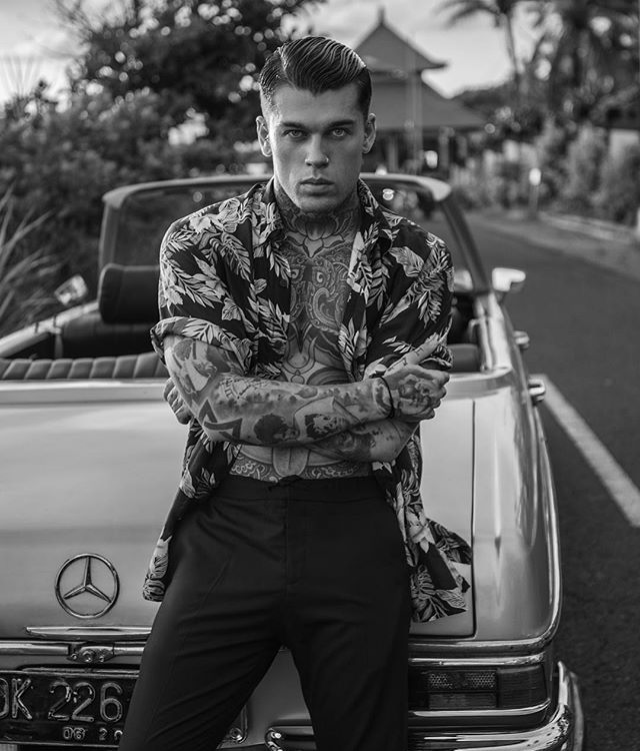 This is just a small list of some of the sexiest and most impressive men we can find in the social network. It should be noted that, although some of them have ventured into modeling, most of them have some other profession that highlights that they have not reached where they are only because of their appearance, but we are sure that is not what you came looking for in this list.