Amazing Design Solutions That Can Put A 'Wow' On Anyone's Face
It's remarkable what human beings can come up with when they set their minds to it and when there's a need for something. The following list shows a bunch of clever designs that made everyone's life just a little bit better. Let's take a look.
1. This staircase needed to be very narrow to fit the space, but that also means that most people would hurt their knees. The designer designed it with notches to make it easier.
2. If you have a fun personality then you might enjoy having a slide right next to your staircase for those times when you need to get down faster than normal. It's also pretty.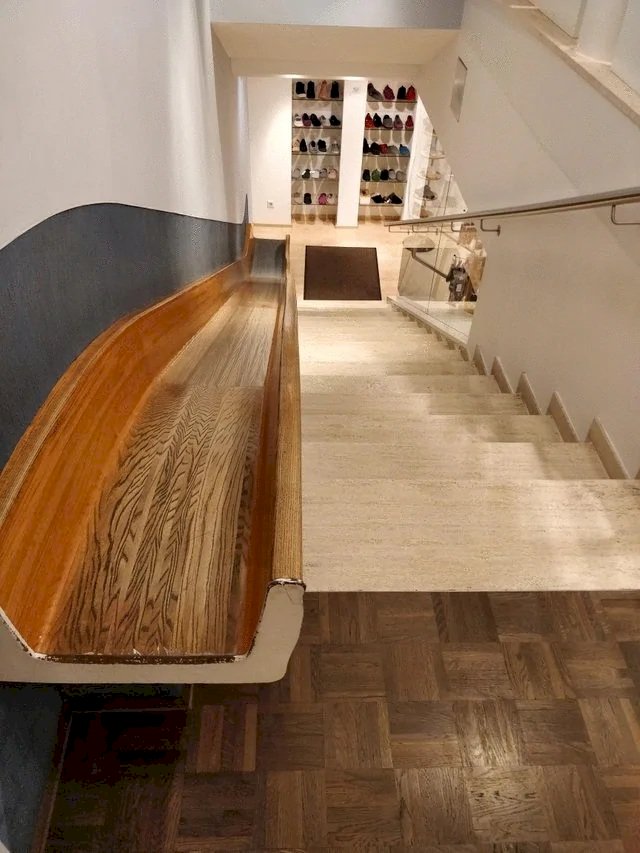 3. This pain chart is much more descriptive than the regular smiley face poster that is used by most doctors. Clearly, this physician wanted something funnier for his patients.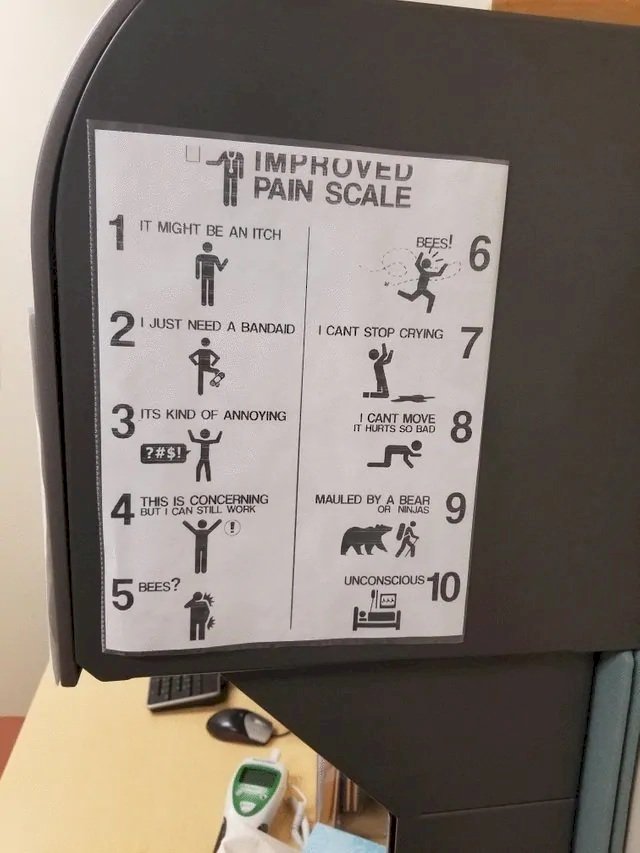 4. You might be thinking that there's nothing in this picture that looks like a clever design because it's a simple restaurant. Well, this restaurant used to be a school bus.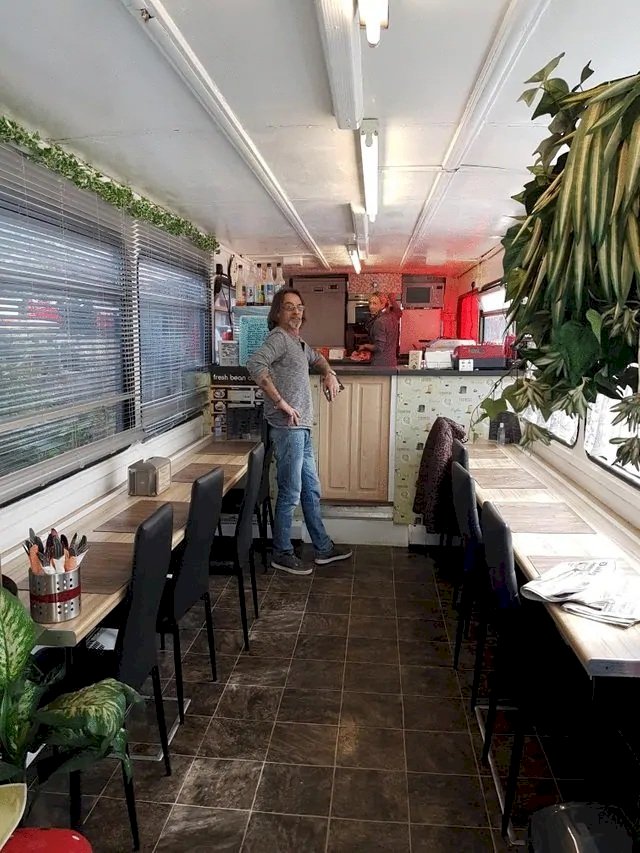 5. This picture shows something similar to the previous photo, but you can probably tell what it was before they turned it into a cafe. Yes, that's a swimming pool.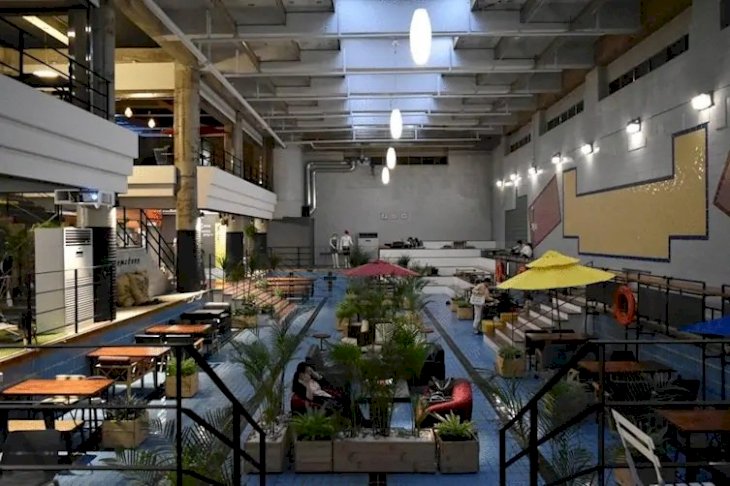 6. Mounting the television on the wall is so much more convenient because it saves space. However, it's hard to tell whether it's straight and some us don't have levels. This mount comes with its own.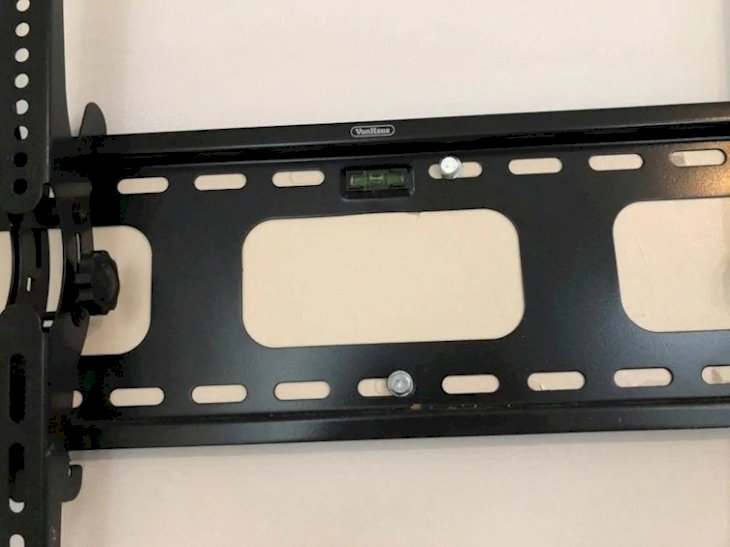 7. This might seem like people have added a better way of opening cans, but it's actually a reusable can. We don't know how popular they'll be, but at least people are thinking about the planet.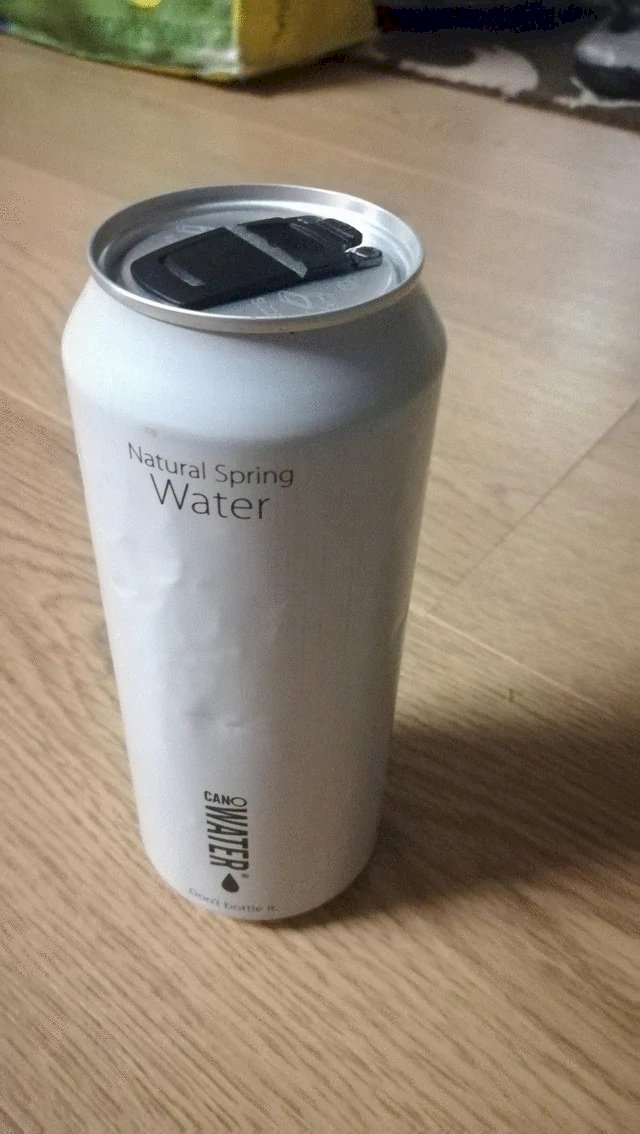 8. This waterfront fence had seating areas incorporated. It's incredibly efficient because it saves space and makes the street look pretty modern with a cool architectural feeling.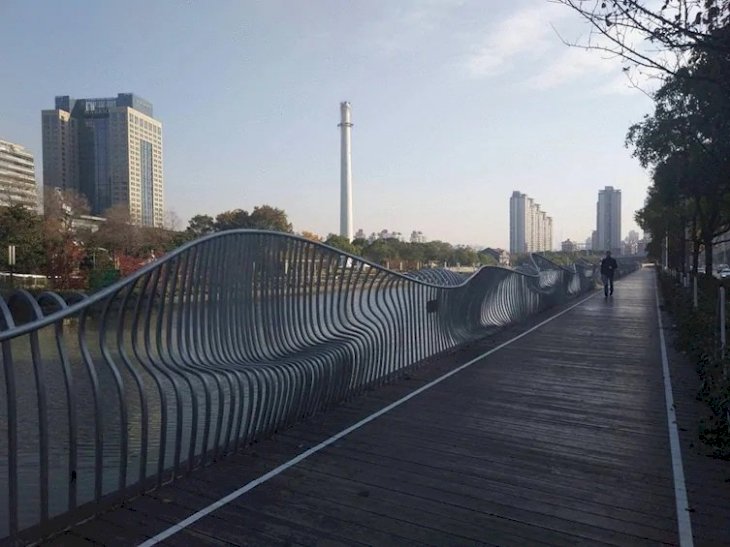 9. This picture shows a reflective jacket which will be beneficial for people who jog at night, bikers, and more. It's dangerous to be out there if none can see you, so this is cool.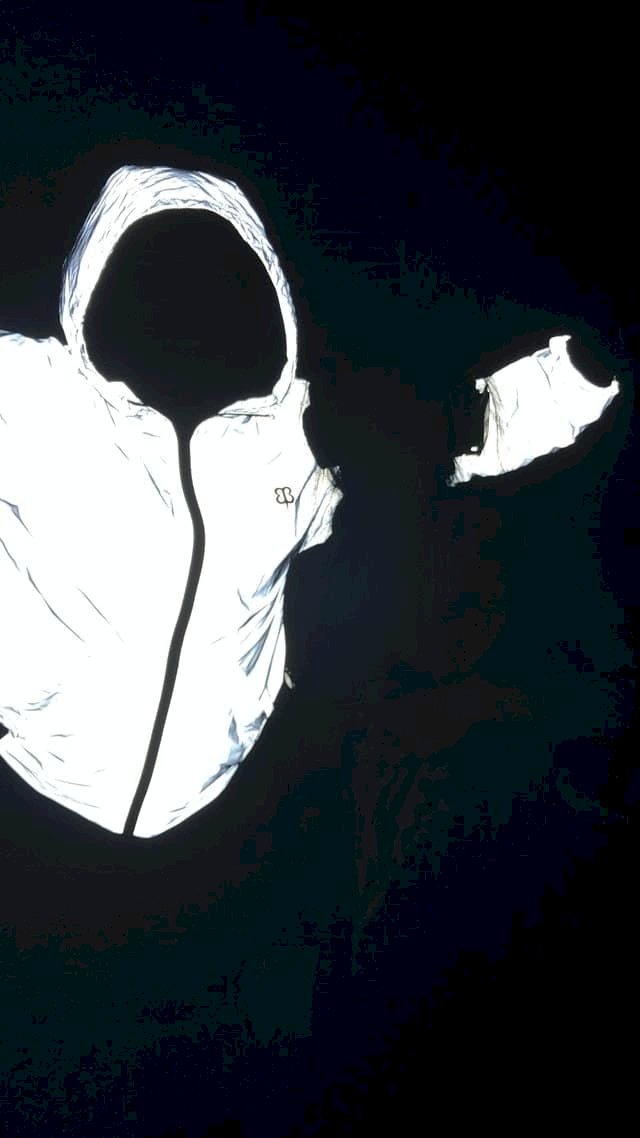 10. There's a bar in Britain that installed Nintendo 64s on every single booth to attract a certain kind of crowd. Mostly men looking to reminisce with the old school gaming console.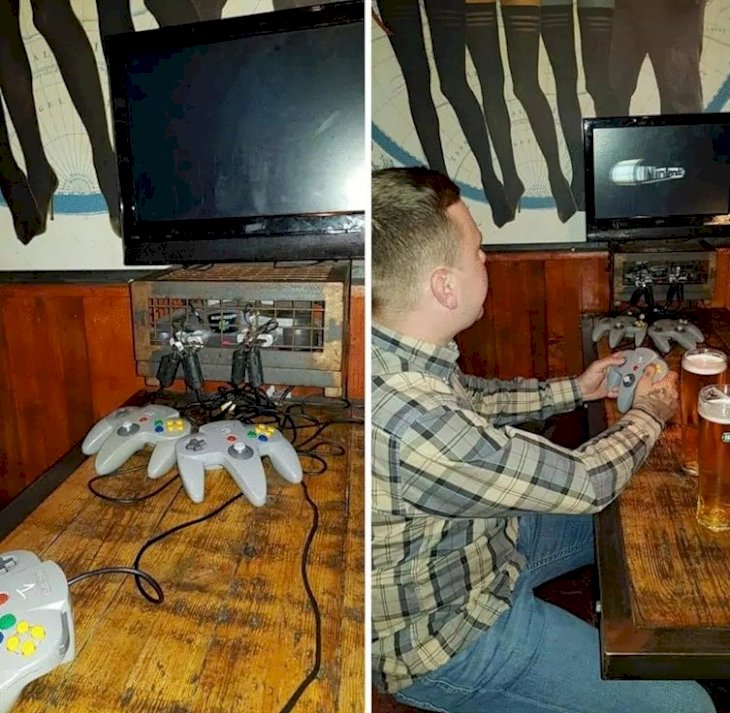 11. Countries like Chile has bills that grow in size and change color when the denomination increases. It's pretty and the different colors make it simple to get cash for payments.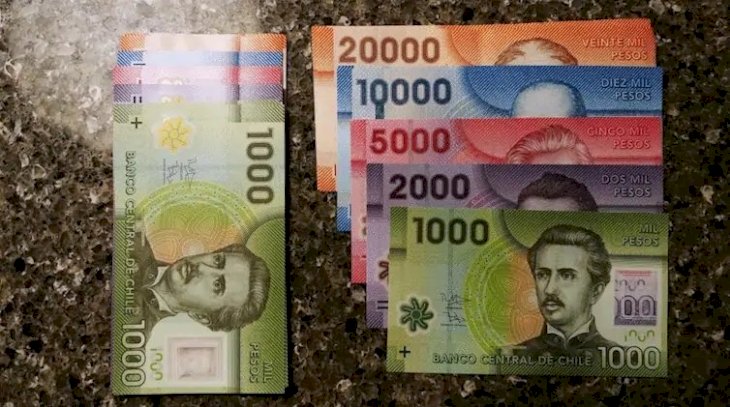 12. This picture shows a pencil case designed as a burrito, and we have to wonder what genius came up with this item. Where was this item when we were in school?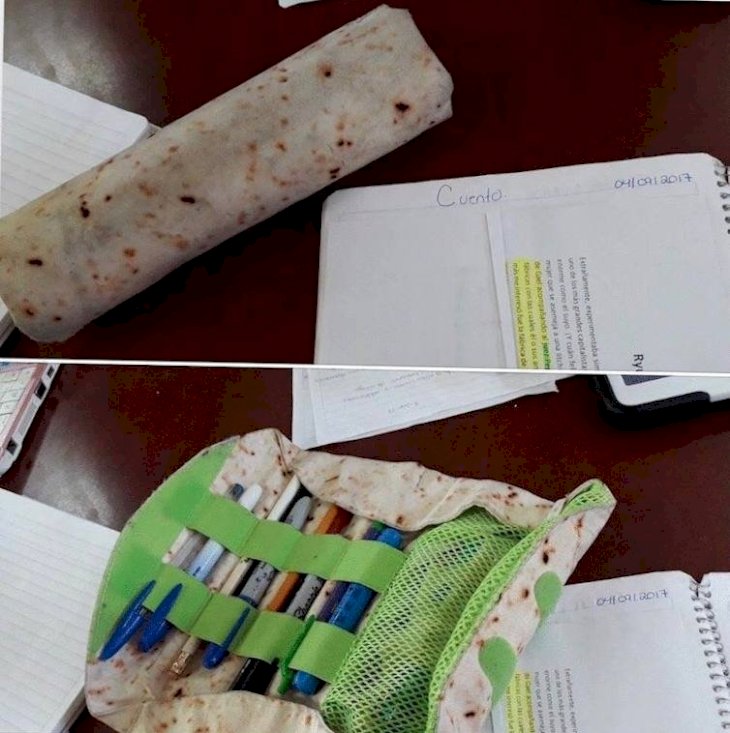 13. This picture shows a bee in a urinal which men will appreciate because that's the spot that will produce less splashback when they're doing their business. Interesting.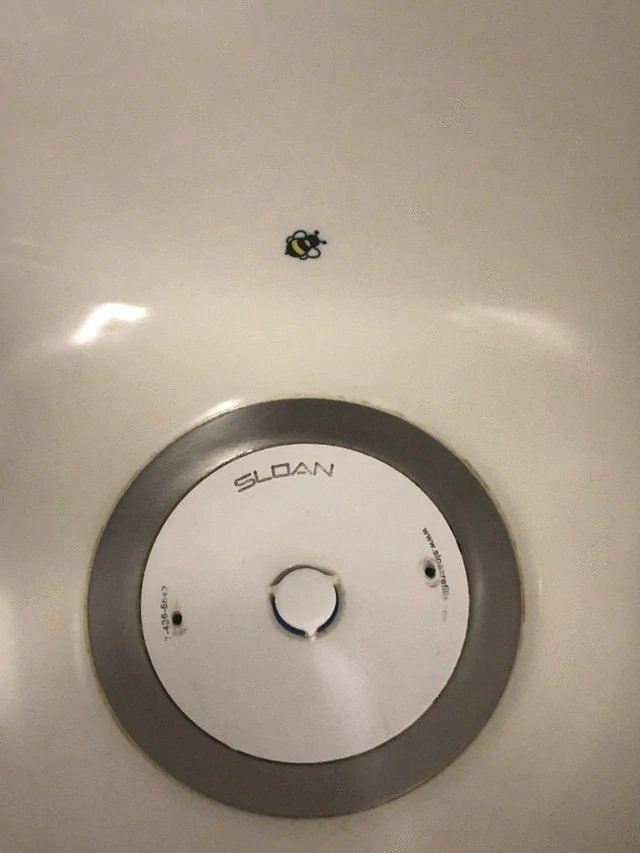 14. This tissue box dispenser is both reusable and pretty crafty because the tissues come from the whale's blowhole. That makes it a cute pun because you use this when you have a runny nose.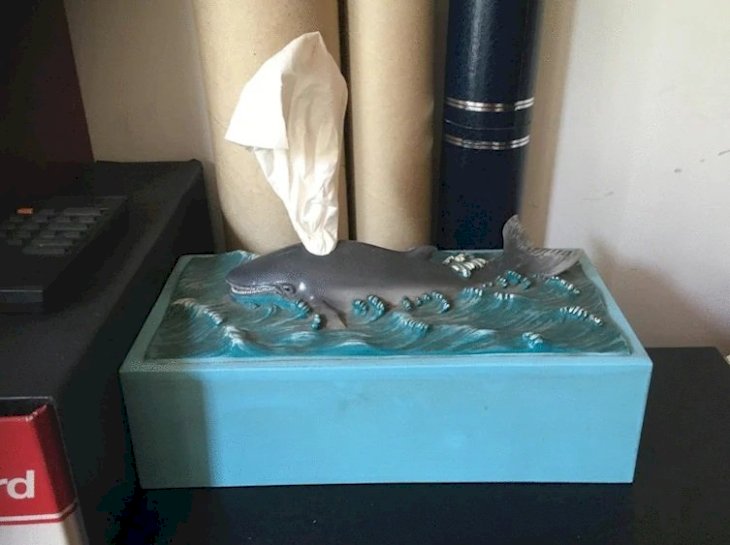 15. This car installed a manual release inside their trunk in case the worst happens. Furthermore, it also depicts what you should do after pulling it. Run fast and far!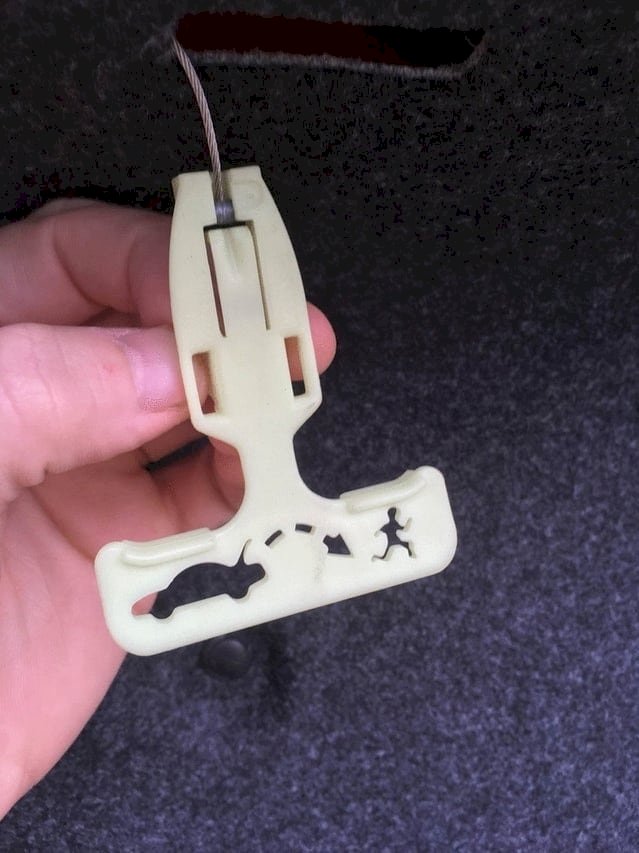 16. This takeout cone designed for french fries and such comes with its own portion for condiments. Now there's no need to carry an extra cup around, and we're thankful.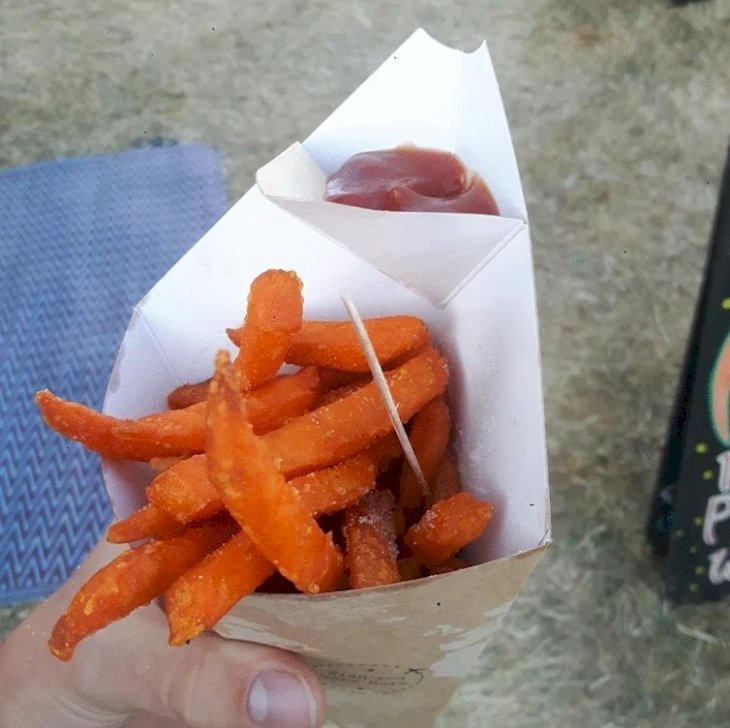 17. A hotel knows how to please their guests because they installed a beer fridge right next to the shower stall because sometimes you need a drink while bathing.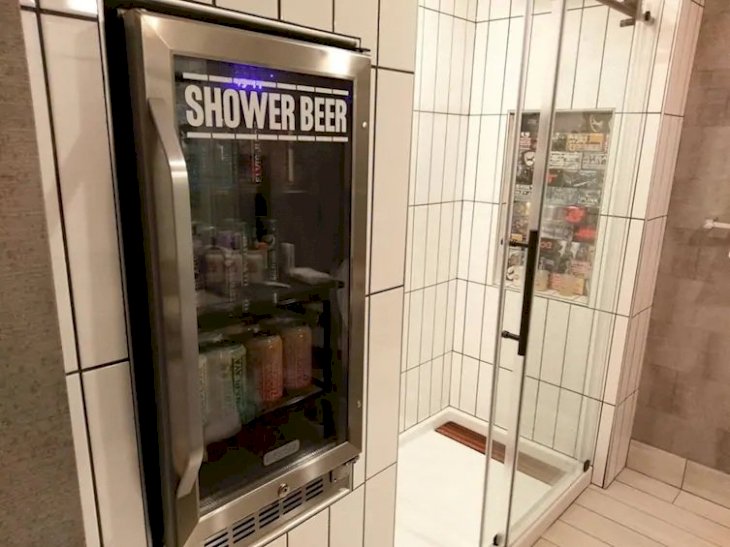 18. This is an incredibly detailed device to tell whether your packaged was moved around carelessly. You can use it to get refunds in case something breaks inside.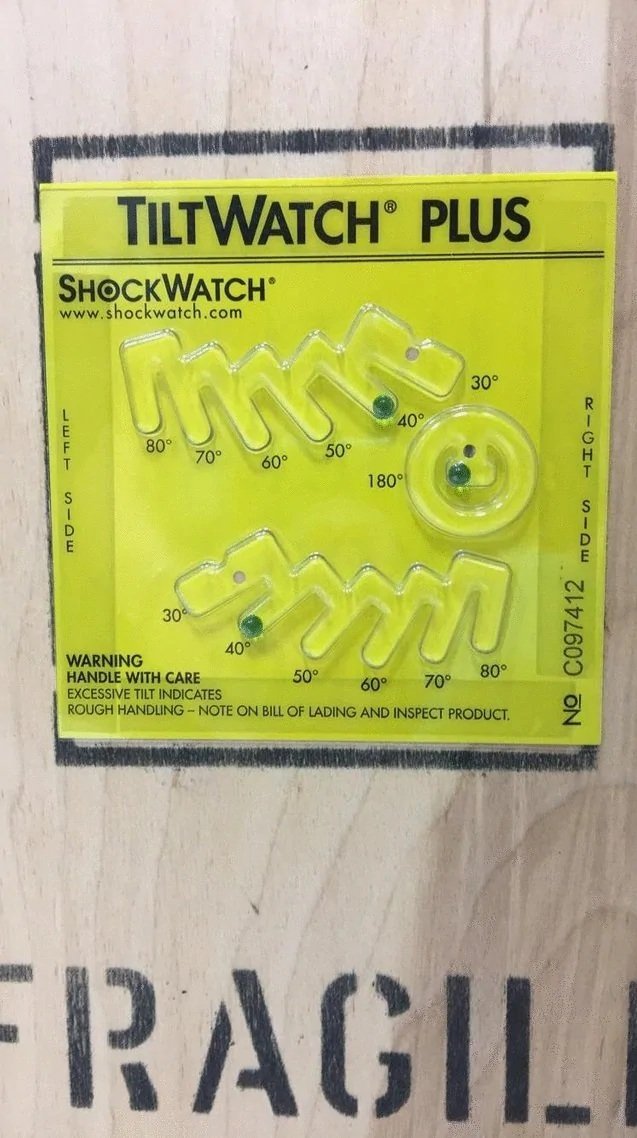 19. This restaurant needed more seats for customers, so they came up with this crafty design. Although, we can't tell whether or not it's actually comfortable for the clients.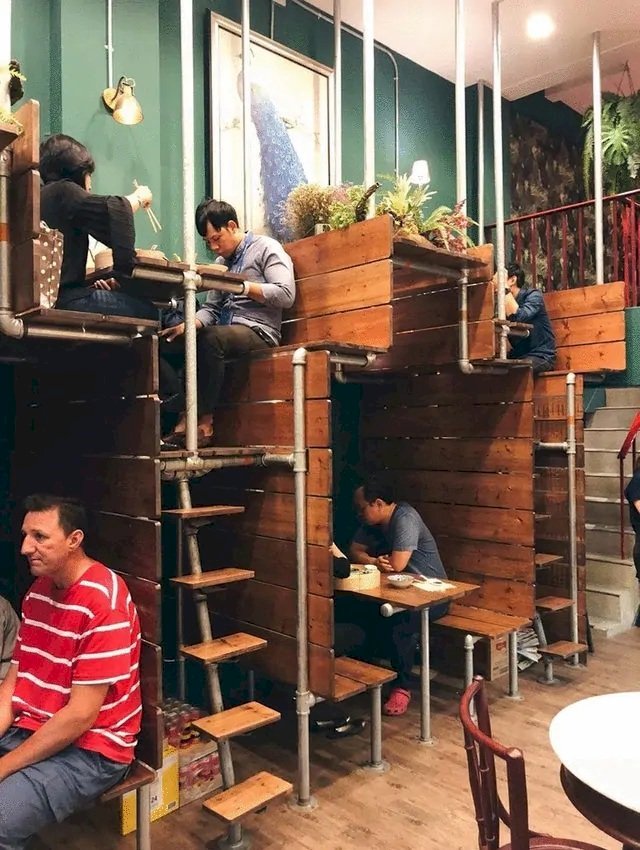 20. This floor tile pattern left a few pieces out on purpose to make a scene from an Atari game. It's pretty cool, though some people might not notice it most of the time.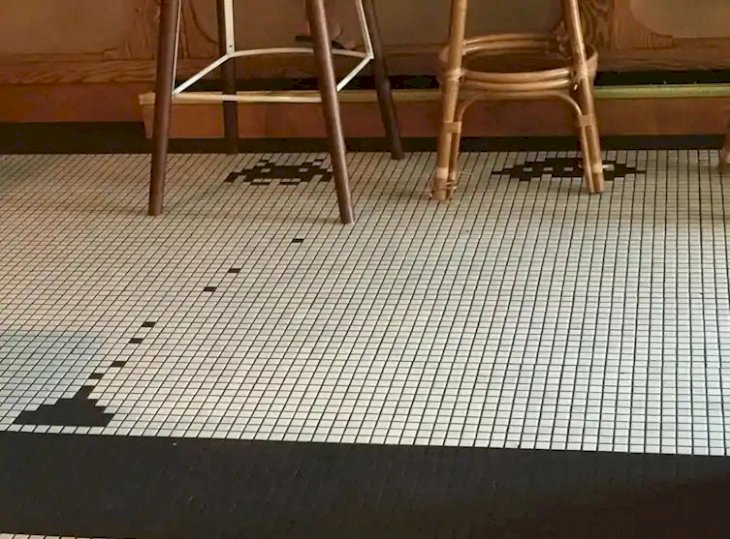 We want to thank whoever came up with these amazing creations. Some of them are purely decorative, but most of them are functional and pretty which makes them even better in our book. If you liked this article, share it with your friends. See you next time!