The Real-Life Partners Of The Shameless Cast Revealed
Nobody would ever say that the Gallagher family is ordinary, but we can all agree that they have entertained us since 2011. The new season started last month, and fans are looking forward to seeing what crazy antics they devise. However, most of us do not know much about the actor's real lives and their love interests, so let's find out.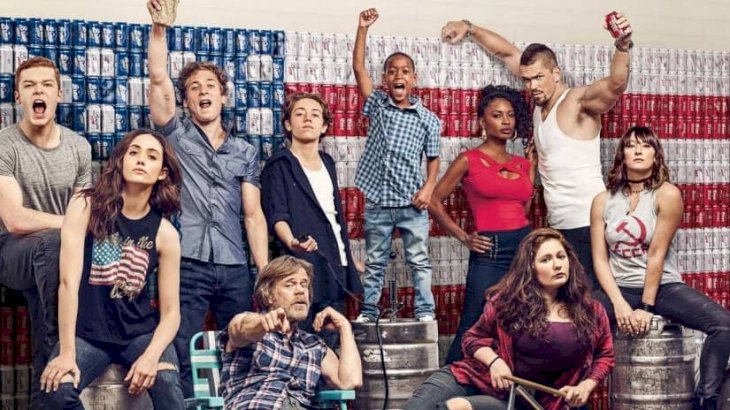 William H. Macy – Frank Gallagher
The character spends most of his time drinking at a bar and then nursing a hangover, and it's clear that he messed up his six children, not to mention his personal life. He tries to fix things every once in a while to no avail, going so far as to create more significant disasters, but the actor is nothing like his role in the series in real life.
Macy has been married to Felicity Huffman, from Desperate Housewives, for over 20 years, but they dated for 15 years before finally walking down the aisle due to the actress' reservations with commitment. In fact, the actor proposed several times and was rejected, though he could not imagine going on without her, so he kept trying.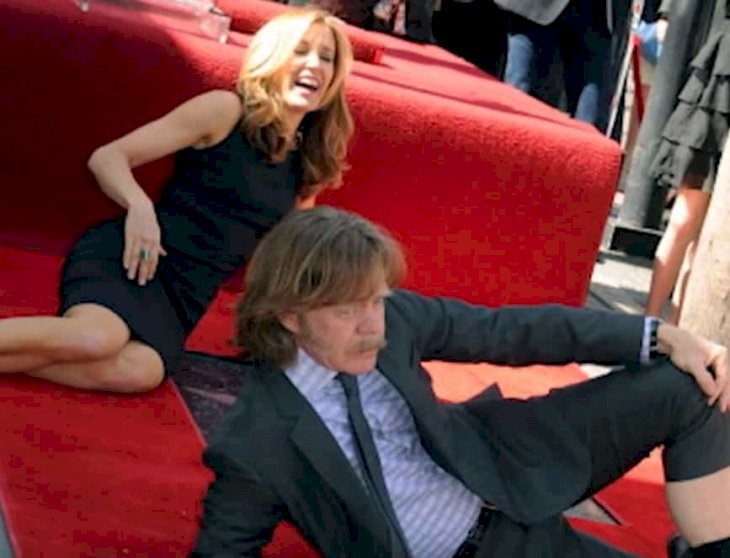 The actress talked about her fear of commitment many times in the past. The couple actually separated for five years, and when they got back together, Macy immediately proposed again. This time Felicity could not say no. However, that did not mean that she was over her fears of getting married.
"It was the work I had to do in order to bring myself to the marriage and then the work that I did to be able to trust another person and see what comes out of that comfort and that safety. I was able to blossom out of that."
They now have two daughters, Sophia Grace and Georgia Grace, support each other's careers, and read potential scripts together when they can. They are an excellent example of a successful Hollywood couple, and as a result, they received stars on the Hollywood Walk of Fame on the same day in 2009. We can only hope that Frank Gallagher find his true love by the end of the series.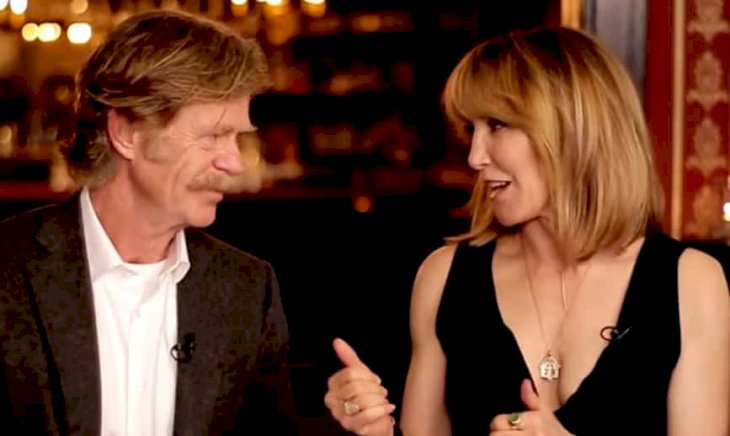 "I love to act with Bill. You know how if you play a sport with someone who is better than you, your game will improve? It's true with acting as well. Sometimes we go away. We find a hotel, and we just get away for a weekend."
The couple had to instill several rules about their relationship because their work lives are so interconnected with their personal lives. They decided that talking about work in the bedroom was forbidden. If one of them has an idea, they literally get out of bed and go to the living room to talk about it, but never in their marital bed.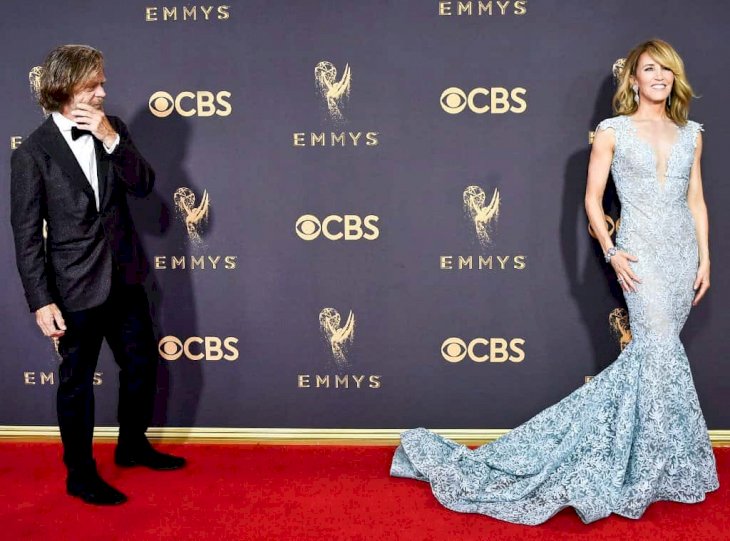 Their story is definitely inspiring for many of us that have been rejected by the love of our lives. William H. Macy persevered in the face of so much rejection, and in the end, he got the girl he dreamed about all his life. It can be considered a modern day fairy tale, but with enough realism to make everyone believe that romance really exists.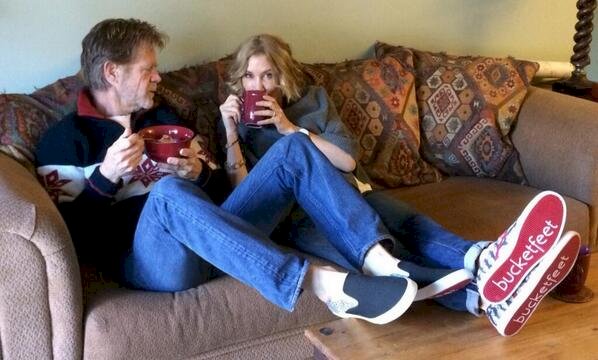 Shanola Hampton – Veronica Fisher
This character is technically not a Gallagher, but her role in the show is still essential. She is married to Kevin Ball, the barman, and they are just as crazy as their neighbors. Meanwhile, Shanola differs from Veronica in many ways, especially in their wardrobe choice because she all about LA-chicness while the character stays true to Southside Chicago.
However, the actress is just as vibrant as Veronica, with a personality that attracted producer Daren Dukes, and they got married in 2000. They have two kids together; she was really pregnant during the fourth season after Veronica and her husband tried so hard to make a baby during season three. Therefore, the baby bump was real.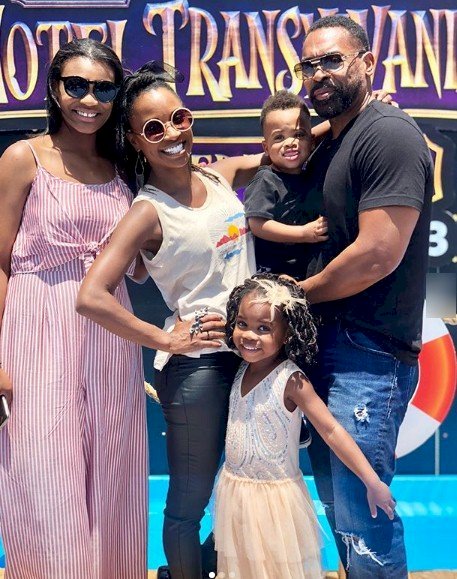 They had their second baby in January 2013, but they announced their pregnancy to People a few months earlier, claiming to be very excited about growing their family, By then, the couple had been married for 13 years. The producer might not be as famous as his wife, but their relationship certainly proves that couples in Hollywood can make it work.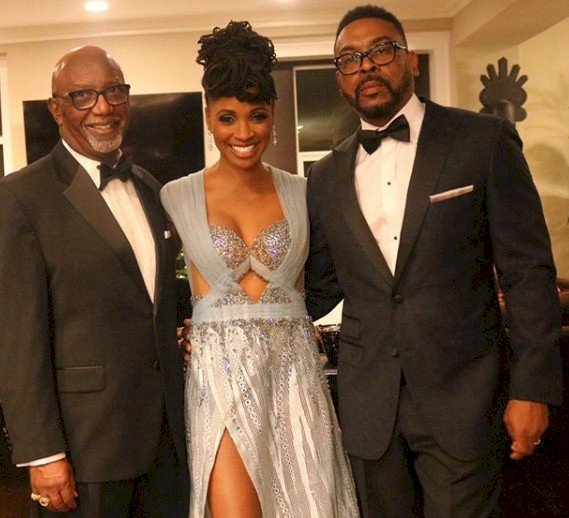 Ethan Cutkosky – Carl Gallagher
Carl is the perfect example of this family's crazy nature and poor choices. He has caused problems, tried to kill his cousin, almost started a gang war, offended a judge and was arrested for some time. Meanwhile, the young man was also falling in love and getting married. In real life, Ethan is just four years older than his character, but he is certainly not ready to get married yet.
The actor has been dating actress Brielle Barbusca for several years, and he actually spent some in jail on her last birthday; he was taken in for driving too fast and under the influence. Therefore, it seems like Ethan might be a little bit similar to Carl Gallagher, but we hope that he stops his dangerous antics and gets back in line.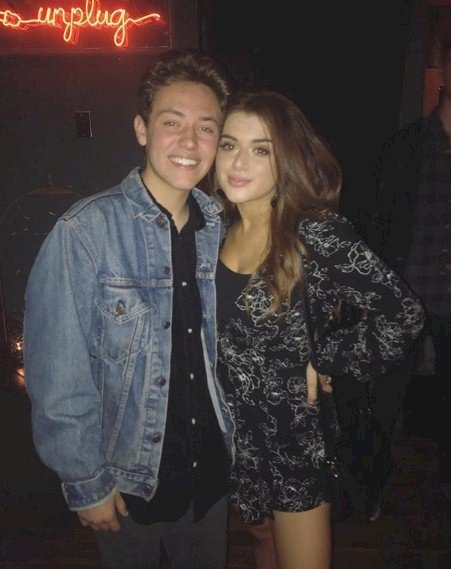 The couple is very cute about their romance. They show their love for each other on Instagram all the time, and it is adorable to witness. Celebrating important days with your significant other is important for any partnership, and you can see they always post something to commemorate birthdays, Valentine's Day, and other significant milestones. 
Some fans see the success of their relationship and hope that they will walk down the aisle soon, but we think it is a little bit too early to talk about marriage between Ethan and Brielle. After all, they are still so young; the actress is only 19 years old. Therefore, it would be better for them to wait before taking that next big step.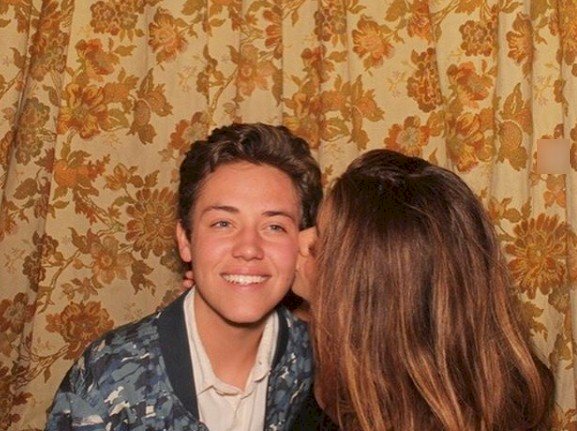 Cameron Monaghan – Ian Gallagher
Sadly, Ian has been left broken-hearted several times in the series already. The problems with Mickey made us all cry at some point, especially when Mickey goes out of the country. Additionally, the character suffers from bipolar disorder, which makes his life harder than it needs to be. Fortunately, the actor's real life is nothing like the show.
Cameron met his partner, Peyton List, on the set of the movie Anthem of a Teenage Project, which should come out in the following months. They played lovers in high school and quickly fell in love behind-the-scenes. The couple has filled their Instagram pages with tons of pictures of each other, acting in love.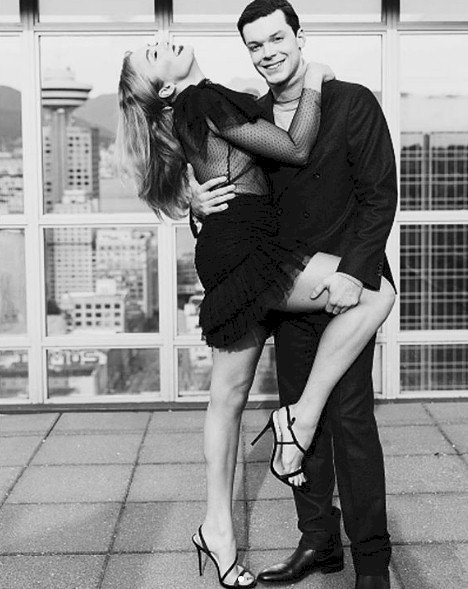 The actress opened up about working with her Cameron on the upcoming film, and how they realized they were in love. "It was a small town outside of Vancouver [where we filmed] and we all really got to know each other and became really close. It was right in the middle of filming where Cameron and I realized that we liked each other and started dating after."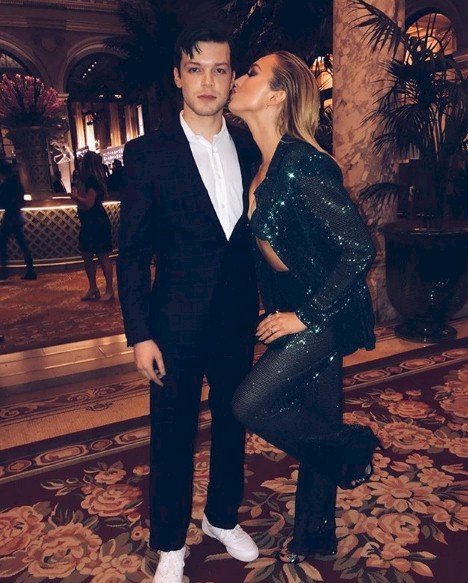 Jeremy Allen White – Lip Gallagher
Season eight was all about Lip as he faced alcohol problems and then went to rehab. Now, it is clear that the character wants to change his life. We know that Lip is very smart, so it is sometimes hard to understand why he decides to drink considering how it has affected his father. Jeremy does a fantastic job with the role, completely convincing the audience.
However, the actor is nothing like Lip. He met actress Emma Greenwell, who plays Mandy Milkovich on Shameless, in 2011, and they decided to start a relationship. Fans thought that they were going get married, but they broke up instead. Jeremy is now dating Addison Timlin and on October 21st, they welcomed their first child.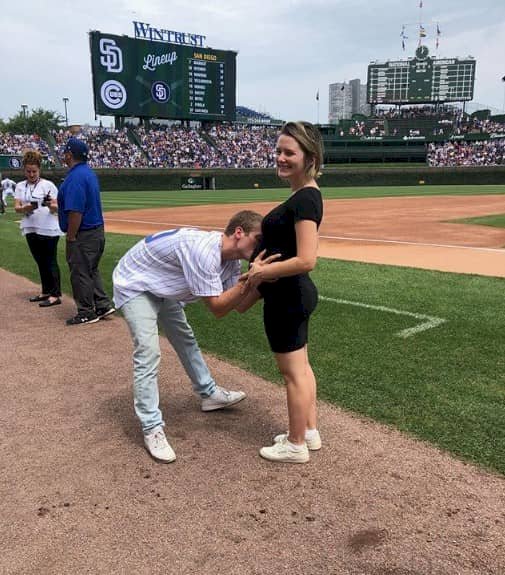 Addison, better known for her work in Zero Hour, took to Instagram and wrote, "Ezer Billie White 10.20.2018. Welcome to the world baby girl, it just got so much brighter." The couple first met on the set of After School in 2008, and since the announcement of their pregnancy, they have been filling their social media pages with pictures.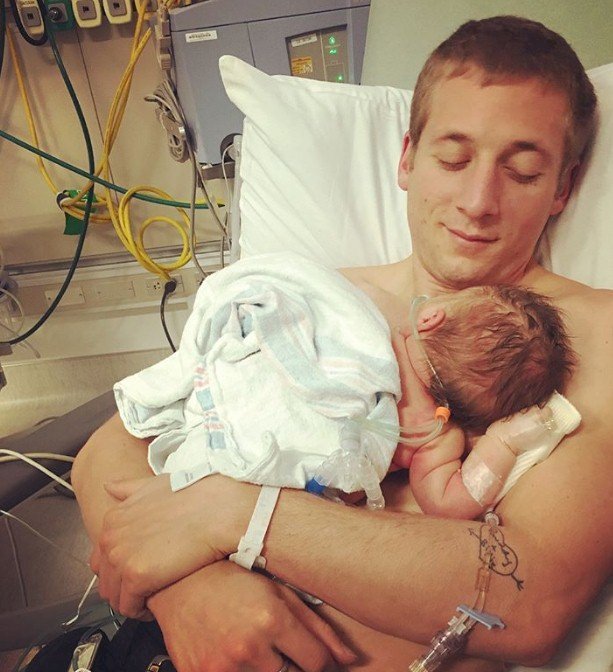 Emmy Rossum – Fiona Gallagher
Fiona is the main lead of the series, but her life is just as insane as it is for the rest of the Gallaghers. However, she works hard to provide for her siblings and act as their "mother". Her dating life is an absolute mess, as she has failed with many men like Jimmy, Mike, Gus, and Sean; meanwhile, she is now living with Ford, who is a little bit obscure.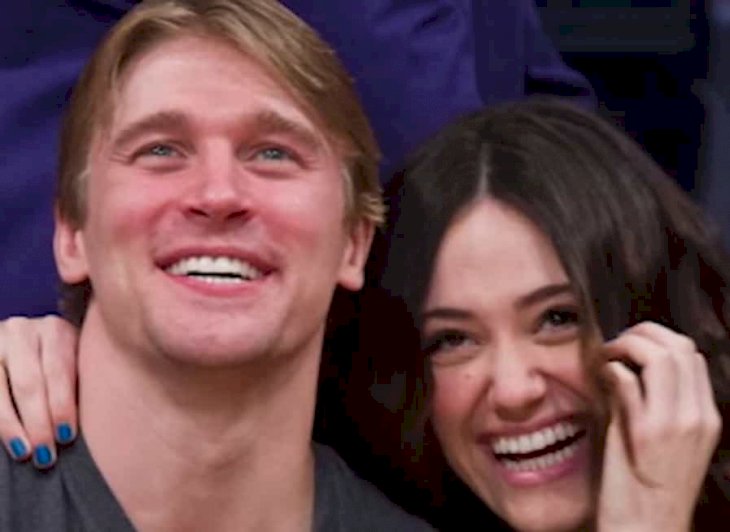 It seems like the actress has trouble with her real relationship as well. She married Justin Siegel in 2009 but divorced a year later. She dated other famous people like actor Jacob Moore, and the singer for Country Crows, Adam Duritz; it was even speculated that she might have dated Chris Evans. The actress opened up about her short marriage to Cosmopolitan:
"Honestly, I was so young, I don't think I knew what marriage meant. My parents were never married, and I was teased in school and called a bastard. So the idea of marriage as safety forever was idealized in my head, and we rushed into it."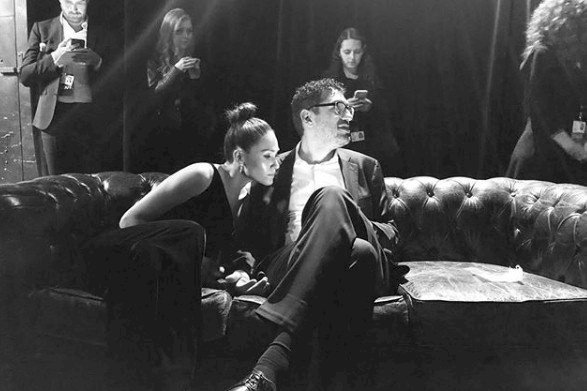 Fortunately, she is now married to Sam Esmail, the creator of Mr. Robot. They met on the set of Comet and fell in love. Fans of the show will be sad to learn that Rossum will be leaving Shameless after this season. The actress took to Facebook to say her farewell. "I know you will continue on without me, for now. There is much more Gallagher story to be told. I will always be rooting for my family."
"This business is always an adventure, full of travel and opportunities to tell stories. Until Shameless came into my life 8 years ago, I led that kind of transient wonderful life of an actor. And I never realized how much I craved the kind of continuity that this show has given me."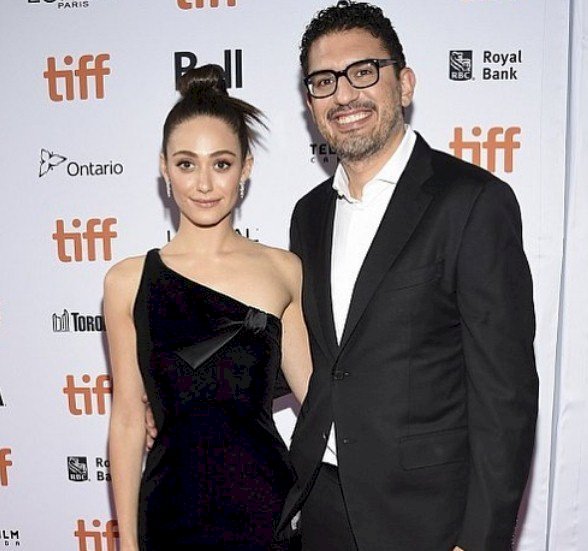 Emma Kenney – Debbie Gallagher
This character tries to act tough, but everyone knows that her heart is big and she really loves her family. But, just like most of the others, she tends to make many mistakes. She got pregnant, and the baby daddy ran away because he was not ready for that kind of responsibility. Luckily, the actress's real life is not as problematic as Debbie.
Emma is already 18 years old, and it is hard to believe because we saw her grow up on the show. Furthermore, she is not dating anyone right now, choosing to focus on building her acting career, though she once admitted her crush on fellow actor Jeremy Allen White. She also likes Ansel Elgort, who is famous for Divergent and The Fault in Our Stars.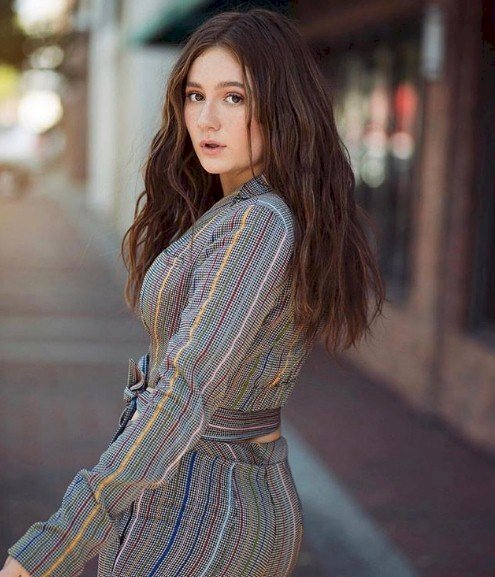 You might also know that Emma recently appeared in the Roseanne revival as the daughter of Sara Gilbert's character, Darlene. The 18-year-old faced trouble with an unknown substance and opened up about her problems on Twitter, stating that she would be taking a step back from the limelight to recover. 
"I was running with a really fast crowd. I was being naive and very immature, and I was doing things I should not be doing because it was illegal and I'm not 21. It wasn't healthy, and it was making me feel even worse — anxious and depressed. It was just a slippery slope that I did not want to go down. And I knew that I needed to stop it."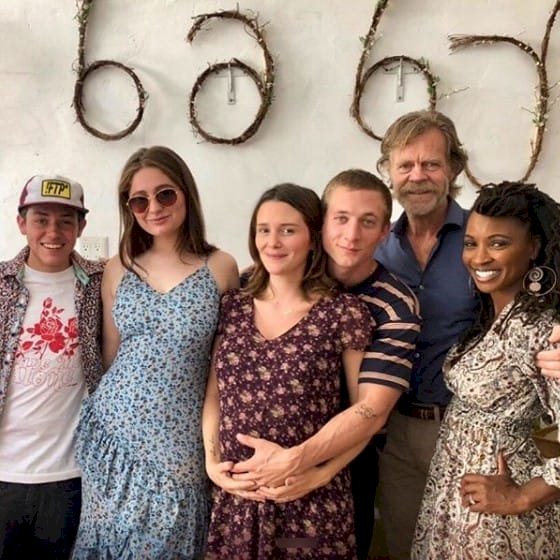 We really hope that Kenney is doing better now, especially because it was announced that she will be returning for the new spin-off series, The Conners. Meanwhile, her on-screen mom sent her all kinds of encouragement during an interview with The Talk, knowing that Hollywood is very hard on child stars.
"I know that the whole cast and crew are so proud of you. And it takes a lot of courage to – we all have demons – it takes a lot of courage to face them, particularly at eighteen. I envy you. If I could go back to being eighteen and start doing things to better myself at the pace you're doing, I would be at a better person today."
We always find it interesting to learn how actors lives differ from their on-screen persona. Are you a fan of Shameless? Did you already know that Emmy Rossum was leaving soon? If you liked this article, share it with your friends who tend to be a little crazy. See you next time!