30+ Clothing Failures That Turned Out Complete Disasters
There is no need of being a fashion expert to know that there are some trends that don't look good, it doesn't matter how hard you try. This list is full of examples of people who didn't know that, and thought they could go out there with a terrible outfit and still look good. So prepare yourself to have a good time while looking at these pictures because they are hilarious!
1. We are sure that is a nice Mickey sweater, but we are 100% sure that is not the proper way to use it. Someone, please tell Mickey to get his head out of there!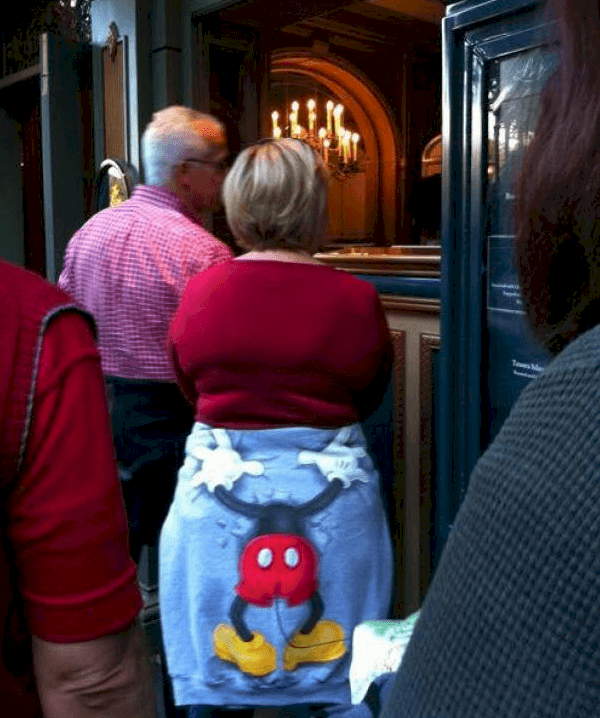 2. This team of friends thought it would be a good idea to get matching t-shirts for their running competitions. However, they didn't choose the best design for it.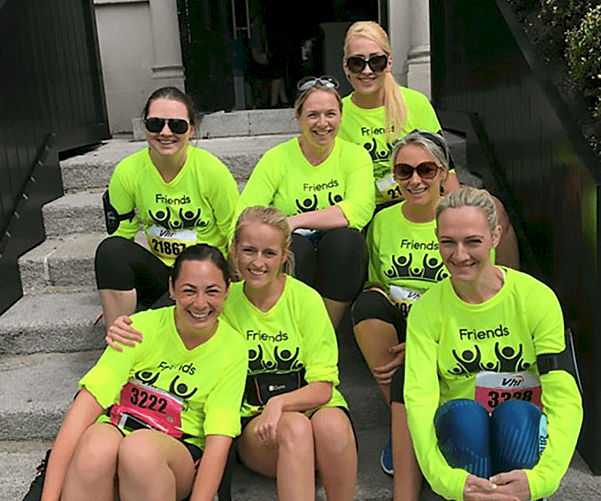 3. The parents of this kid saw that sweater and thought she would love it. They were right! But what they didn't realize was that those pandas were being a bit naughty.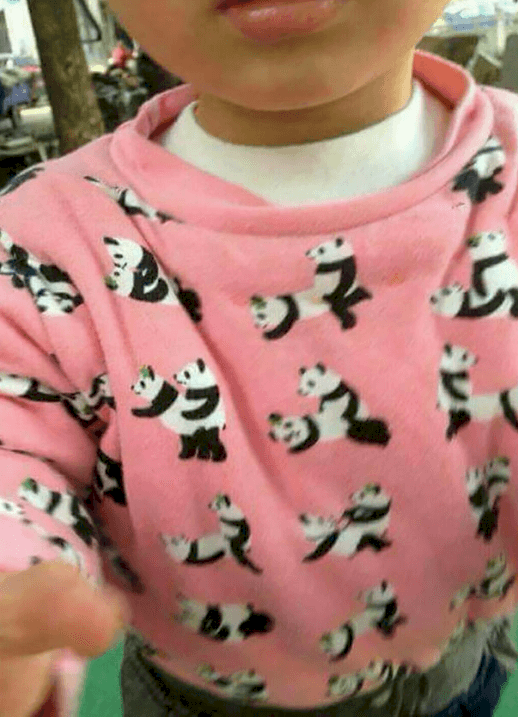 4. Imagine wanting a Polo shirt but getting this instead. However, the logo is so funny that we would rather have one of this. We would like two, please!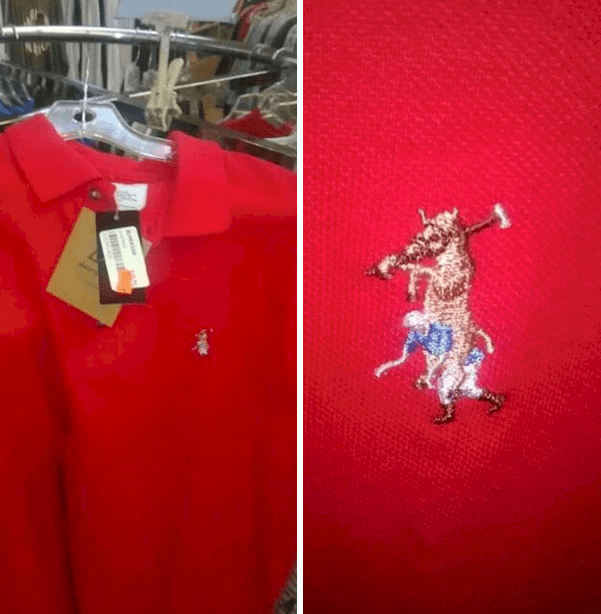 5. These suits are so badly designed that we even could think that their disappointed expressions are because of it. We hope they get a new outfit soon.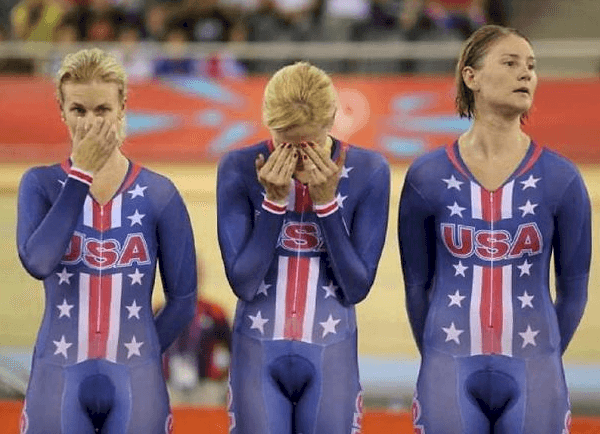 6. We don't mind if this is a Fendi product, we wouldn't want one under any circumstance.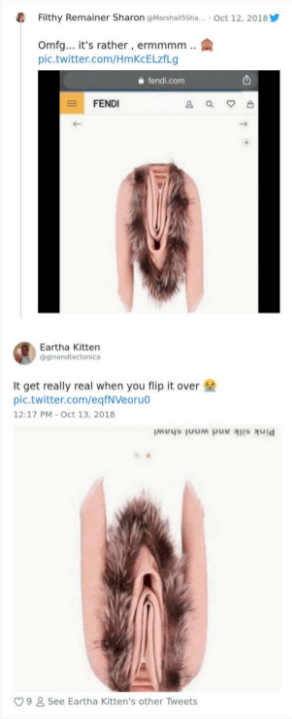 7. This is a problem that only girls will understand, and this is why they don't use to wear printed shirts. Although, we must admit she added a new dimension to the picture.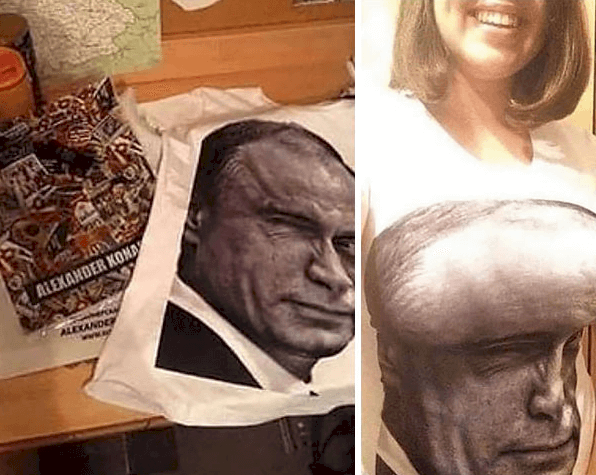 8. We get that Nike wanted to make a modern and stylish shoe, but people are saying that wearing this would make others think that you stepped on dogs poop.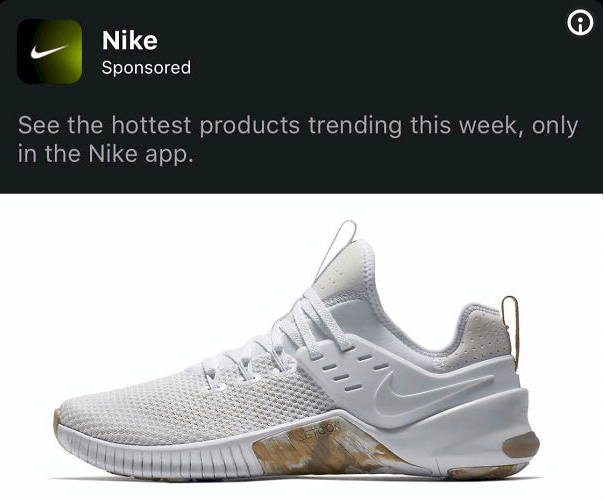 9. This is so awful that the fashion police should do something immediately. Get this out of our sight!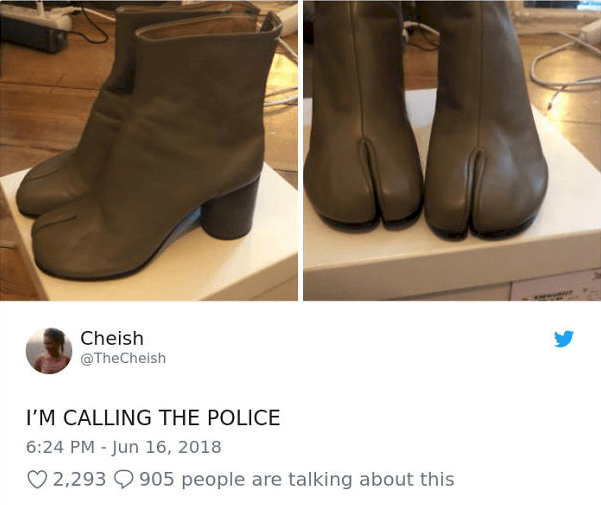 10. Here is another poorly designed dress. The brown ribbon looks like coming out from the bride's butt, and probably no woman on earth would like to give that impression.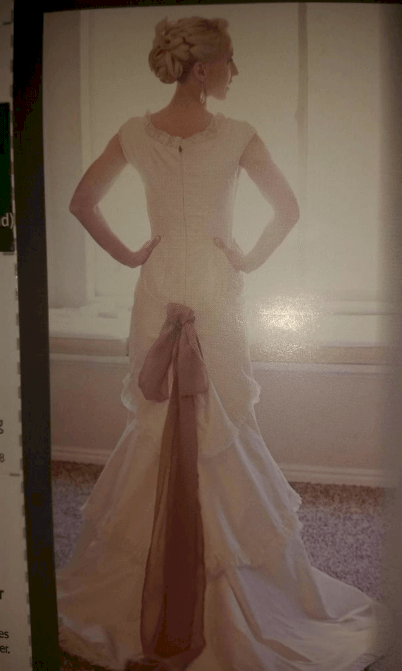 11. What would you do if you received these cowboy sandals as a gift? Well, we would burn them right away. If someone gifts you that, it means they don't love you.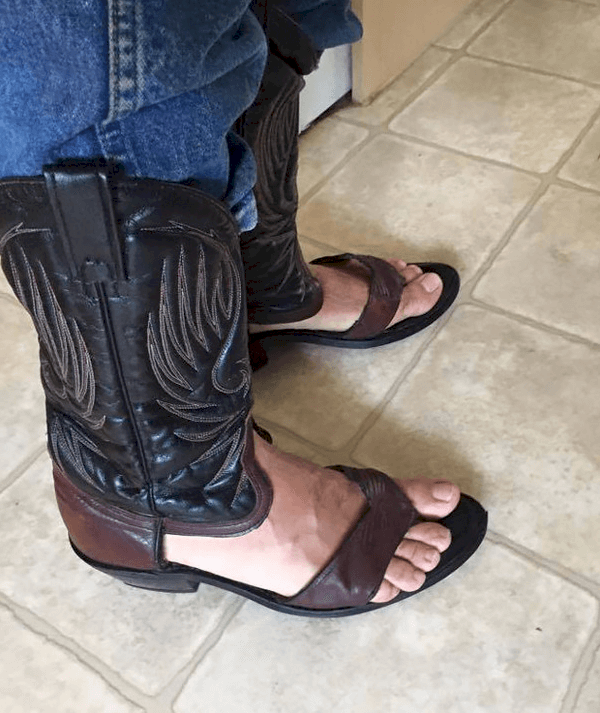 12. Who thought this was going to be a good idea? The design is very weird and is not flattering at all. Actually, it shouldn't be used by anyone. Never.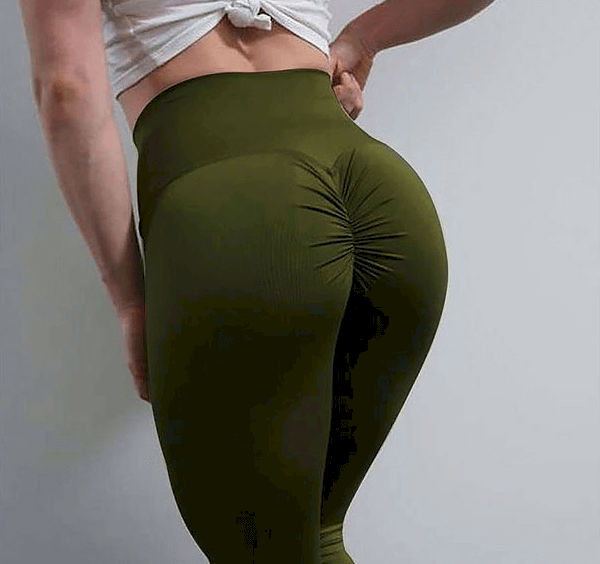 13. And just when you think there is nothing that could surprise you more, this design arrives. They definitely chose the worst picture for that bathing suit.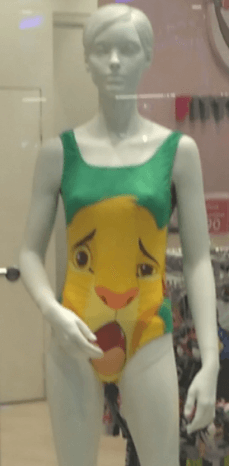 14. Many women love wearing heels, but this girl took things too far using those weird pair of shoes. But well, you could say it is like Inception but with shoes.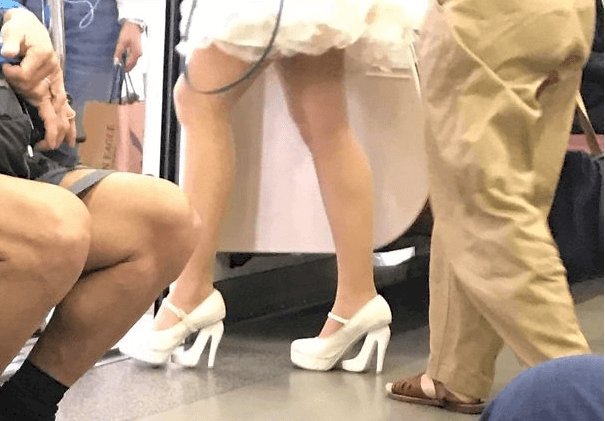 15. A Reddit's user denounced: "Someone took my art and somehow decided it would look good on a mini skirt". That person was so wrong…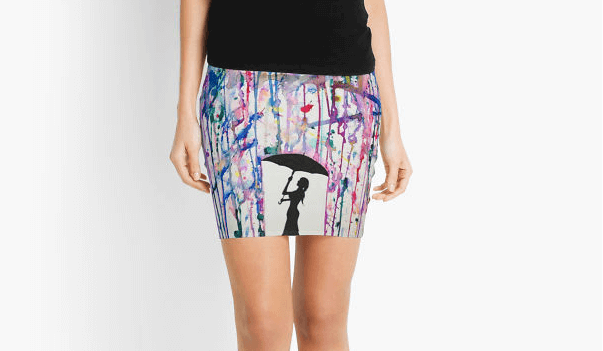 16. Surely this shirt seemed cool at the beginning, with the word "dope" written all over it. But things change when you realize that the word "pedo" can be read too.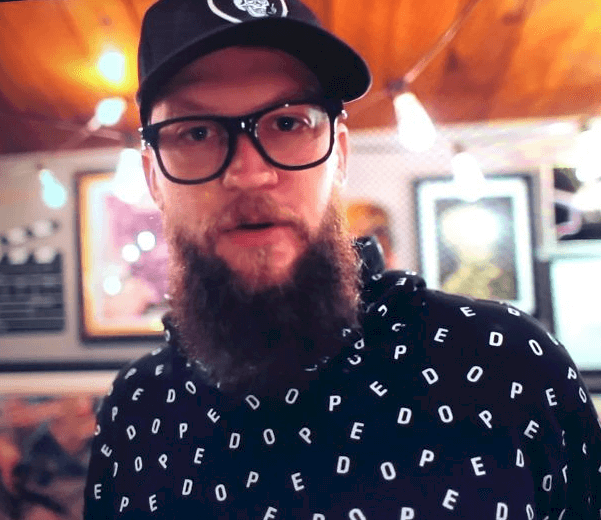 17. Nowadays, people seem to like buying clothes that are ripped or faded, and those are understandable trends. But we can't accept how someone would like to wear this.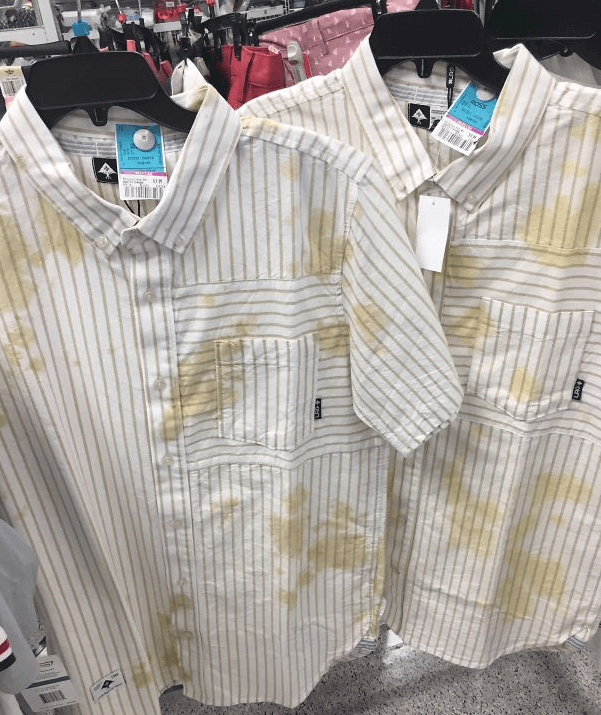 18. Everyone loves emojis, and that is why you can find clothes printed with it. But that fist was placed in the wrong part of the skirt.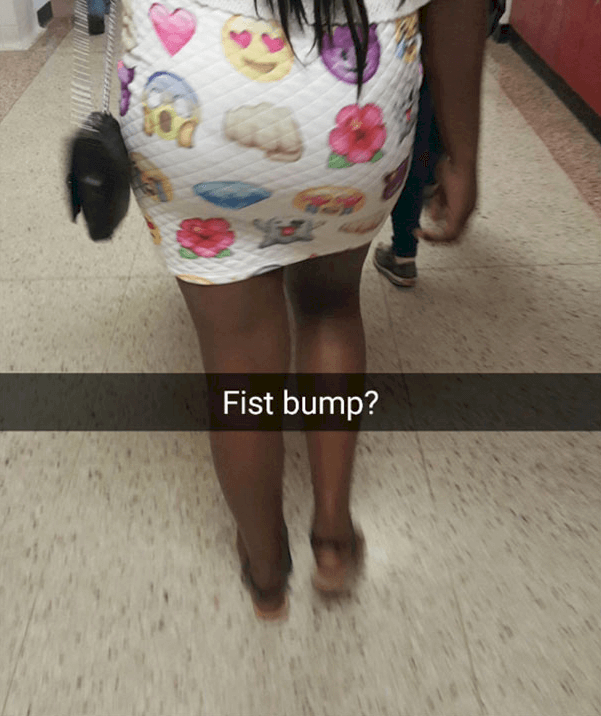 19. This is another polemic design because that skirt with the word "dry" written on it surely will cause many offensive jokes. Besides, we are sure that no one will buy it.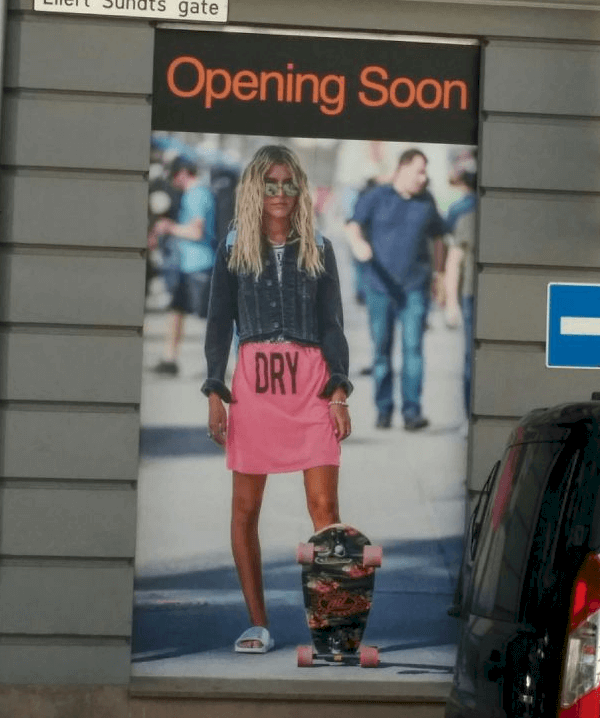 20. We wonder who designed this skirt. A guy? A murderer, maybe? Because no woman on this planet would think that this looks good.
21. The designers of this visor missed the purpose of it. Actually, it makes it even worse, since plastic can act as a magnifying glass and cause severe burns.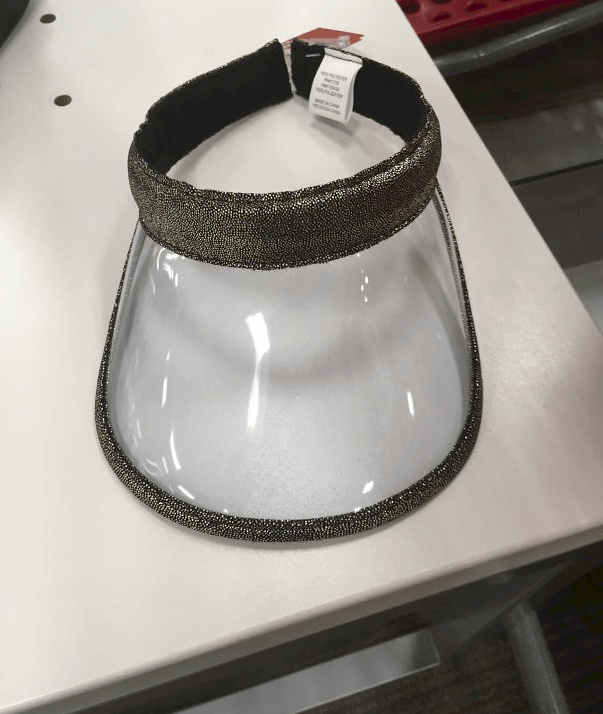 22. The shirt of this woman says "Saturday", but when she uses it with a sweater, the meaning changes drastically. Our advice is to wear the shirt with nothing over.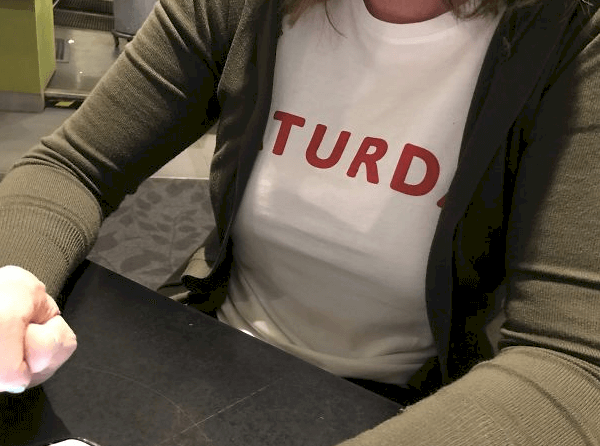 23. We don't know what is worse, the bag and its "sample text here", or the fact that a woman actually bought it despite what it says. It is just awful.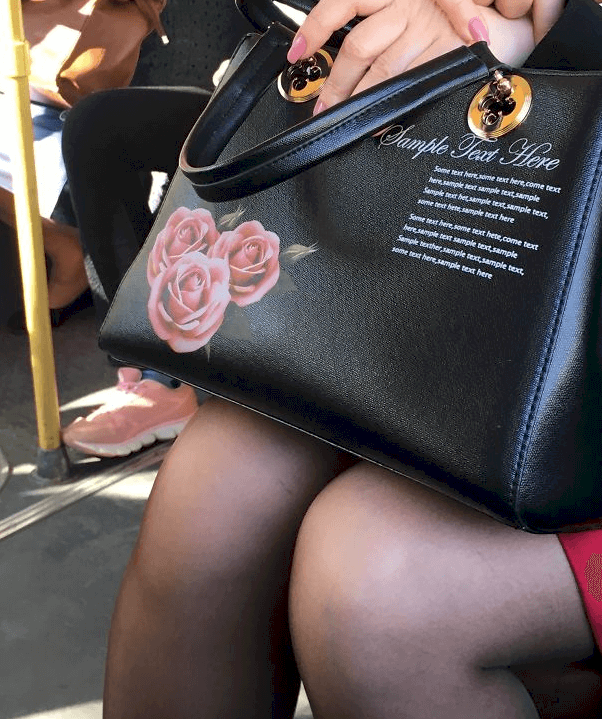 24. This is a cap from the Mount Rushmore souvenir shop, and Thomas Jefferson has such a funny and weird expression that we can't help but laugh.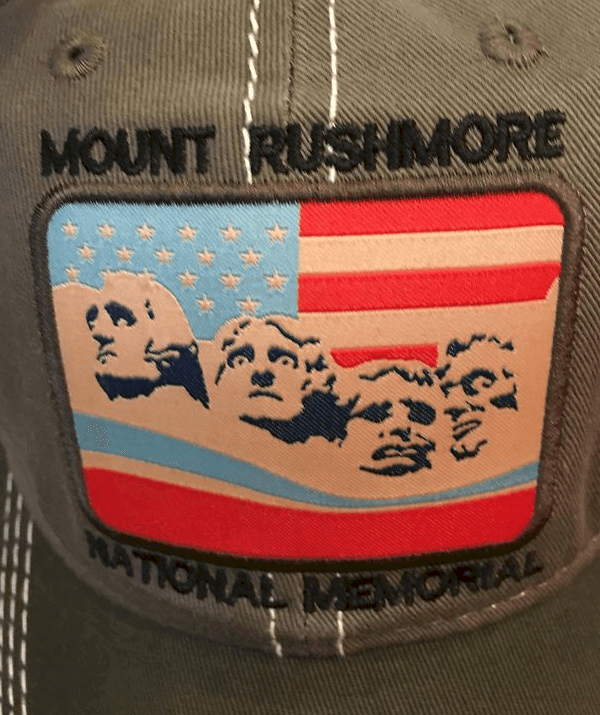 25. Fashion designers are always looking to innovate and set trends, but sometimes they fail terribly, like when someone designed these pair of shoes.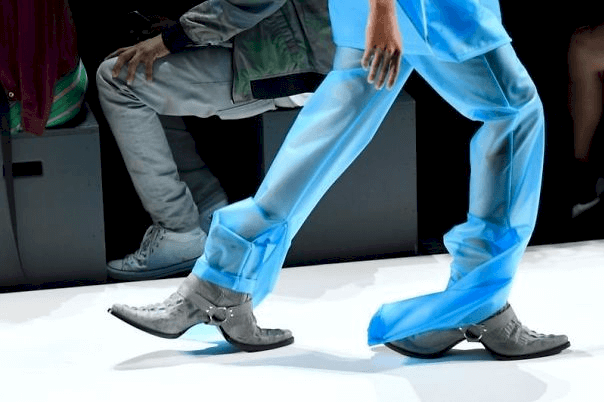 26. Every bride to be will say that the wedding dress is the most important part of their big day. But please, if you are looking for one, don't buy this one. It seems like it's farting chiffon.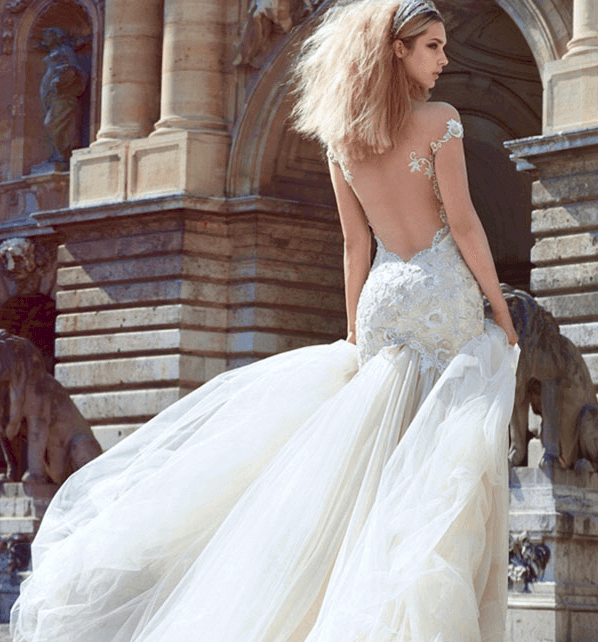 27. This woman bought this dress because they told her she would look skinnier with it. What they didn't tell her, was that the dress had a weird shape that will cause everyone to laugh.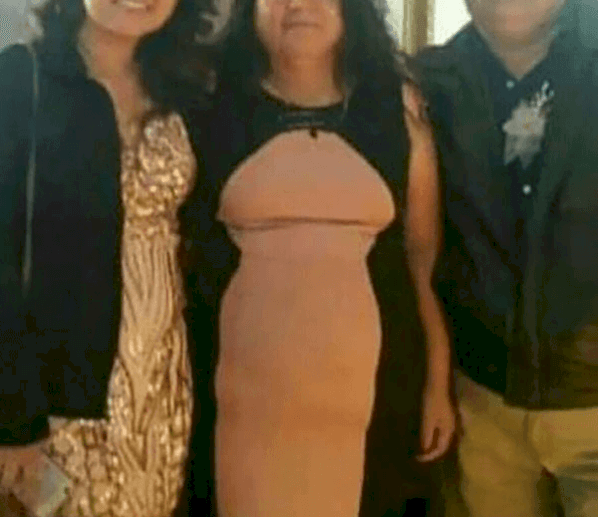 28. At first, this seemed like a good dressing option, but later she realized those little-bowed legs were a big fail. At the next day, her poor dress selection filled the tabloids.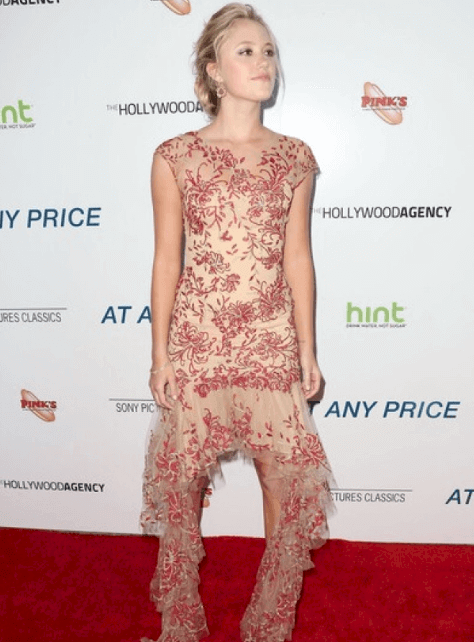 29. The person who designed these Olympic uniforms should get fired right away. He made a very bad choice when decided to put that circle between the girls' legs.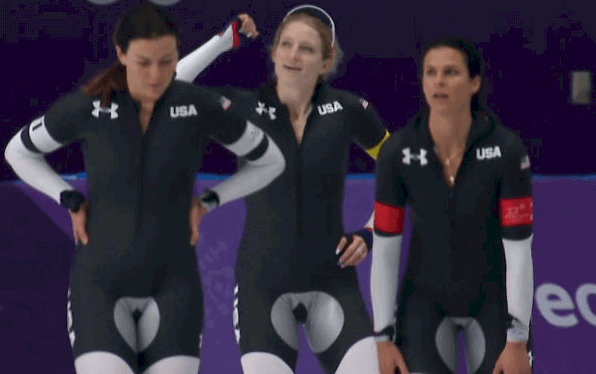 30. We can't deny it; this is a hilarious shirt. Of course, we wouldn't use it, but we think that anyone who wears this would cause a bit stir among their friends.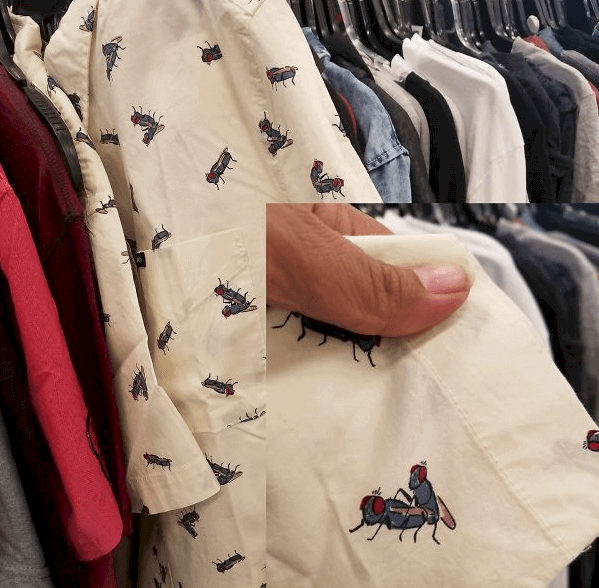 31. It is very sad when you see a Shutterstock watermark over some design or product because that means that they stole the picture. Just like they did with this shirt.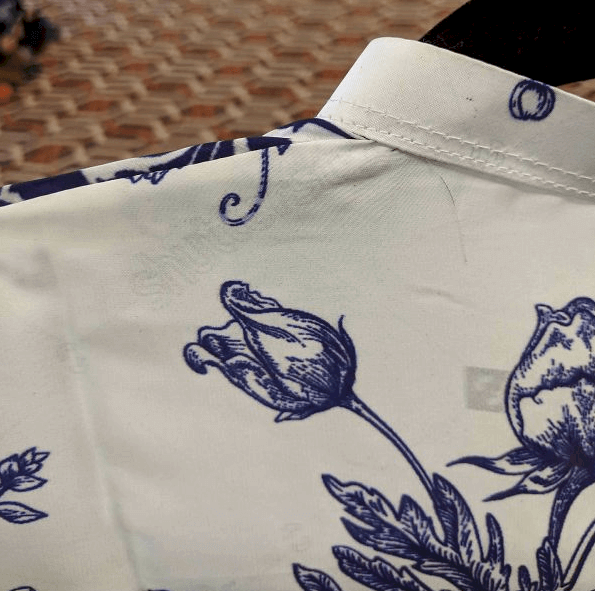 Fashion can be incomprehensible sometimes, and that is why many people prefer to stick to basics and well-known trends. We don't blame them; it is better to keep it casual than make a fool. If you liked this article, share it with some other friends to make them laugh. We are sure they will have a good time!