15+ Times People Followed Advice On The Internet And Instantly Regretted It
The invention of the Internet brought about all kinds of special things like people sharing advice with one another, commonly referred to as life-hacks. However, not everything you see online is a good tip, and if you do not believe us, take a look at the pictures below. 
50. This person thought that you could boil an egg in a microwave. At this point, he is just lucky that only a mess was made. It could have been worse.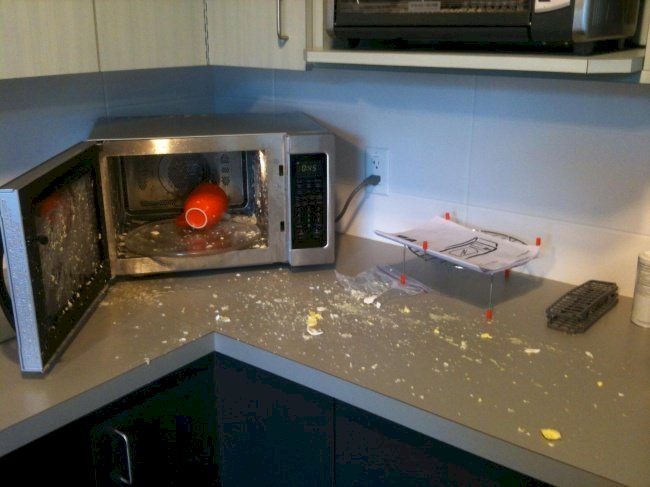 49. If you think that you don't need to replace your wipers with new wipers, then take a look at this person who followed bad advice. It was a good idea, but not necessarily great in execution.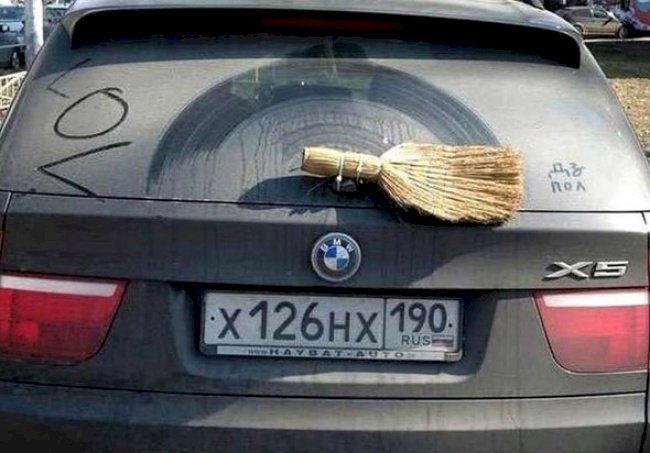 48. Some life-hacks are designed for particularly lazy people. So, if you want to eat in front of the television but lack a table, why not use a toilet seat?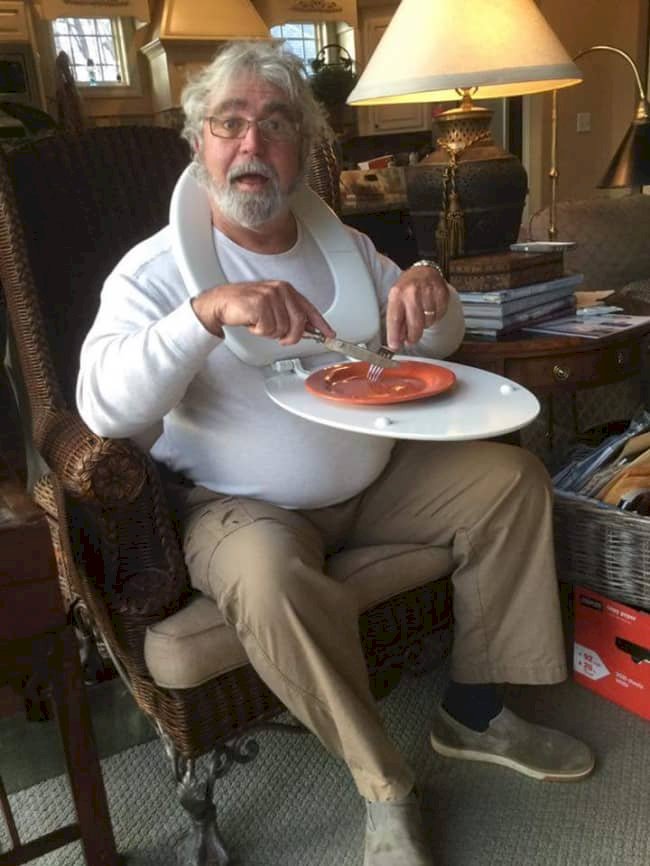 47. Some phones nowadays can withstand water and everything, but that is a flip phone. Whoever thought cleaning it like that was normal, is just plain crazy.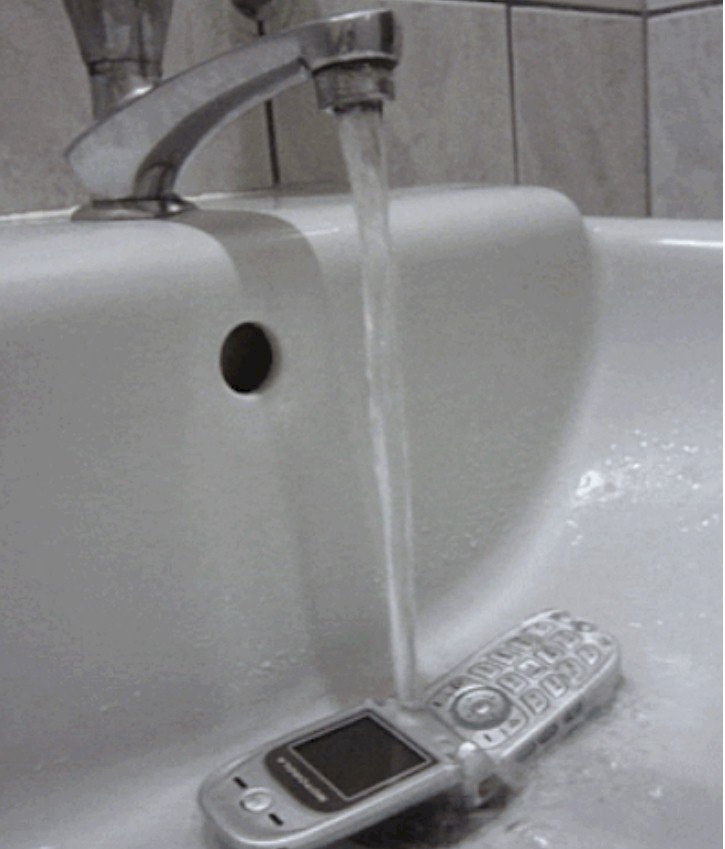 46. Another person that decided to clean their phone in water. Have these people not learned over decades that electricity and water don't mix well together?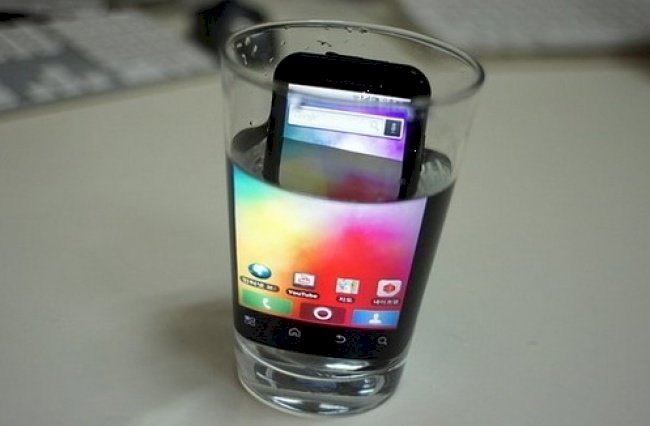 45. This is a great life-hack if you somehow get stranded in a deserted island without any other options. However, in daily life, this is just plain ridiculous. People will give you the Miranda Priestly look.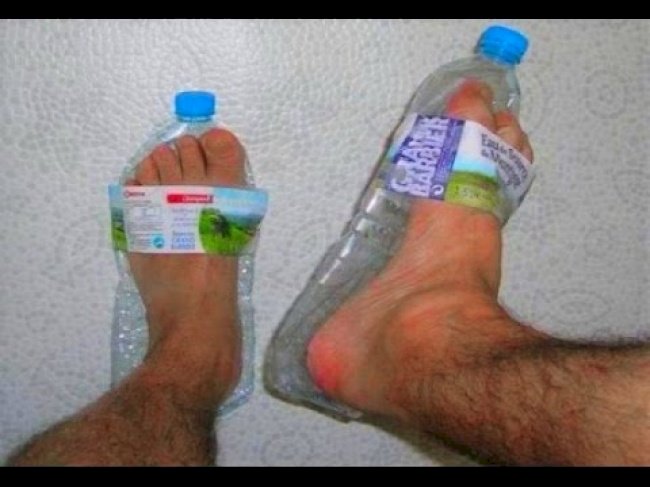 44. Whoever said that you needed to buy a universal remote for your entire home theater is just insane because this guy has a quick solution. Or is it?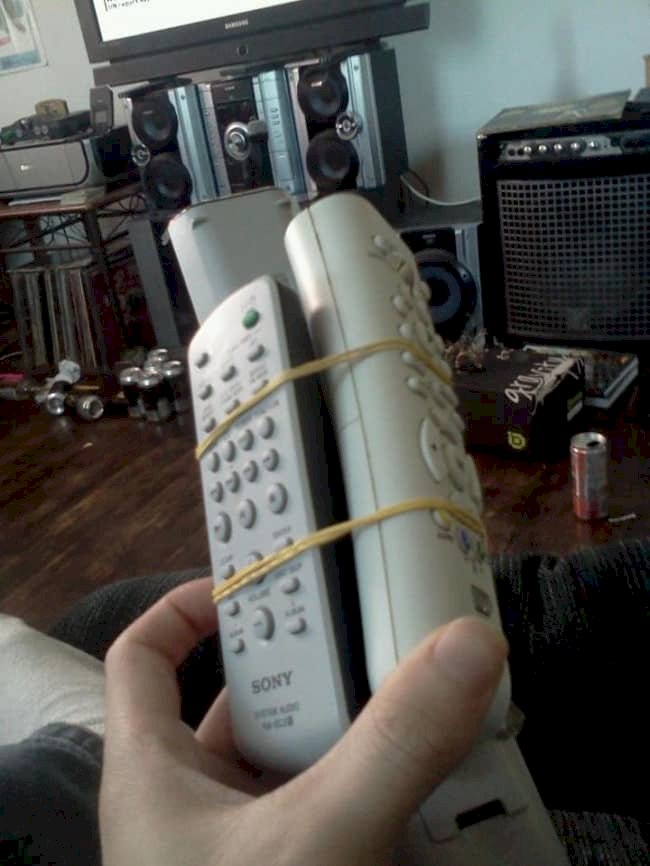 43. Again Miranda Priestly would never approve this hack. Yes, you can technically alter your old clothes at home and make them trendy, but should you?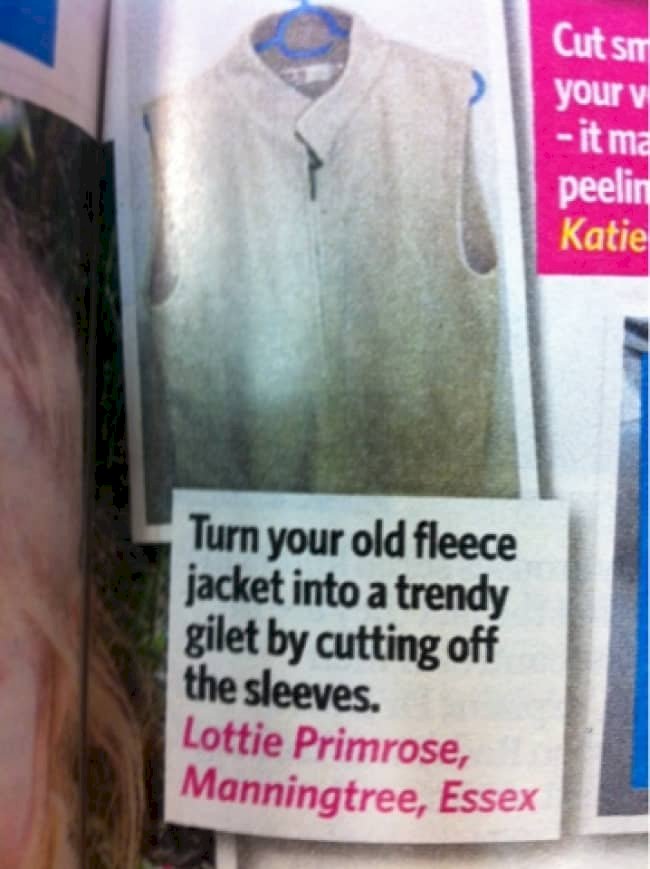 42. Whatever happened to mashing potatoes with a fork? Well, do not try this ever because a bakery in London actually got fined $150,000 for doing this disgusting thing.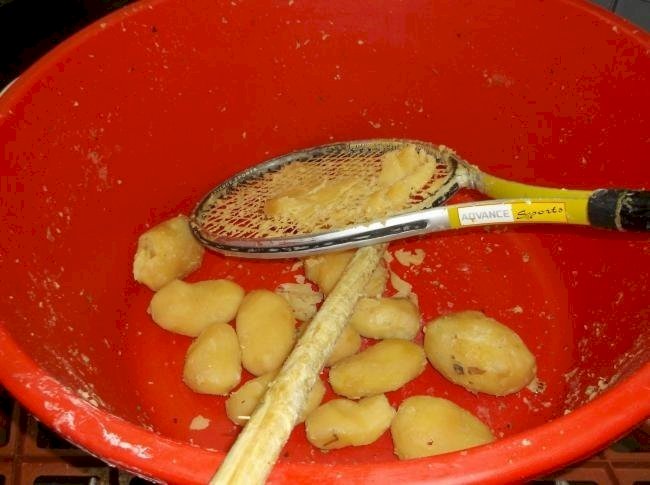 41. If you have a leaky pipe at home, it is best to call an expert because there is no amount of ducktape that will help you fix it. Water and glue do not mix well either.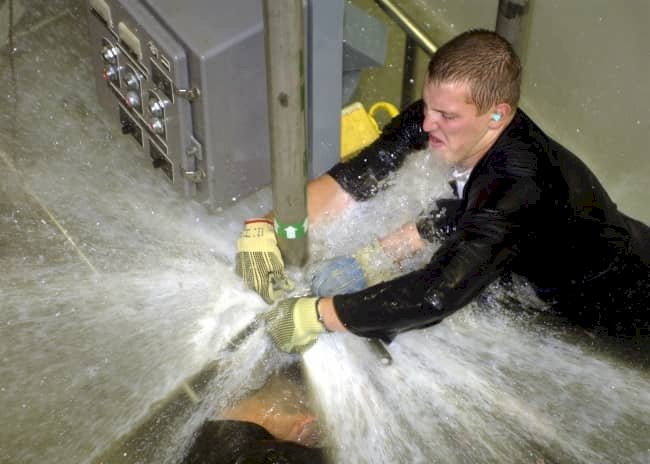 40. Sometimes, girls get harassed when they use public transportation, but this girl came up with the best idea to ensure her personal space. It looks dangerous, though.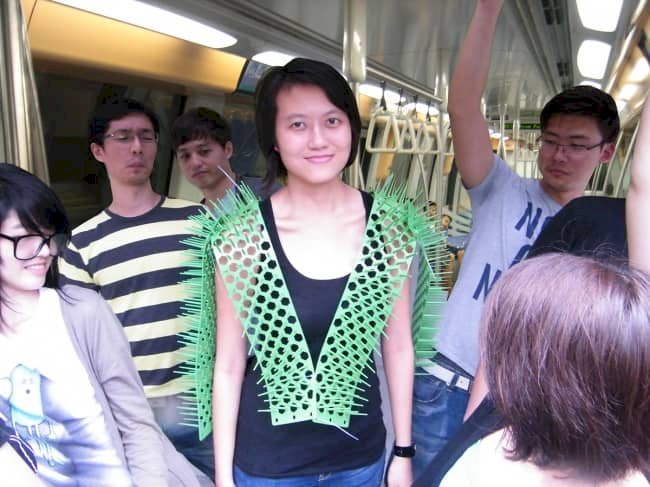 39. If you forgot your trusty bottle opener at home when you decided to go on that road trip, don't worry. You can just use your seatbelt, and everything will be fine.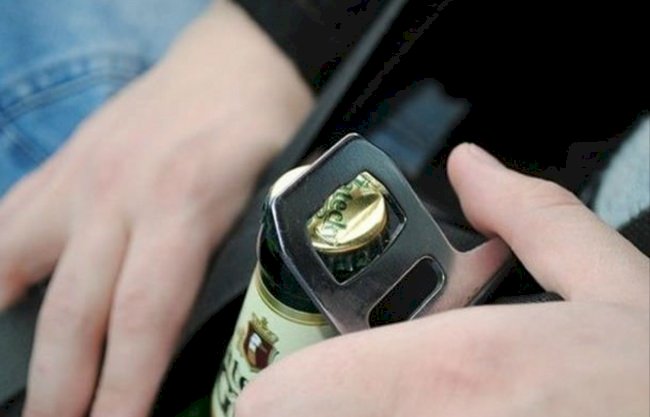 38. If you are running late, you can have breakfast and brush your teeth at the same time. Honestly, this makes us gag more than anything. It seems like a prank rather than a hack.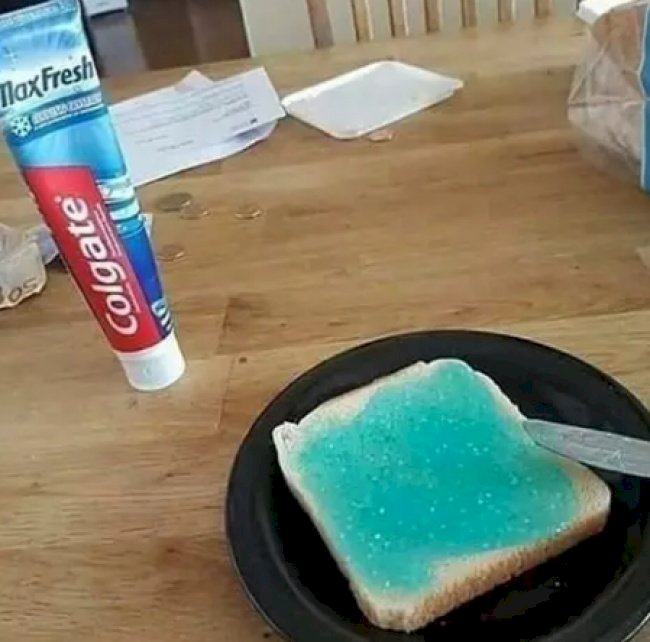 37. Some people lose their keys easily, so the best they can do is search the internet for simple solutions. However, we don't think that a nose ring can hold that much weight. Ouch!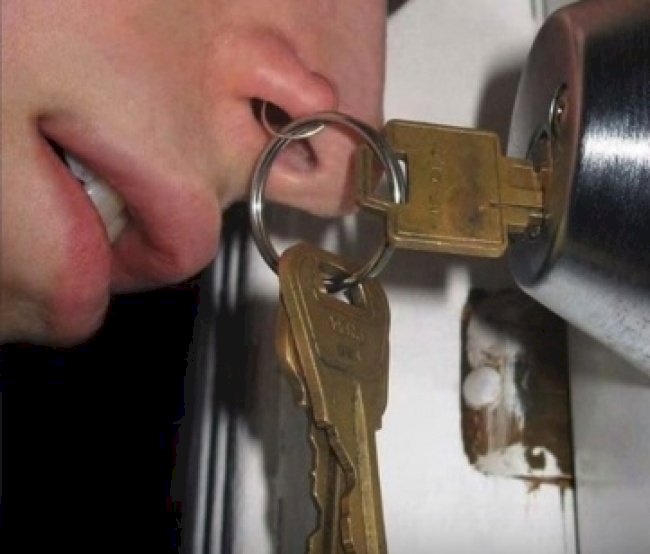 36. Apparently, adding a screwdriver to your tire will stop it from skidding. It would also stop it from working, but some people have no common sense.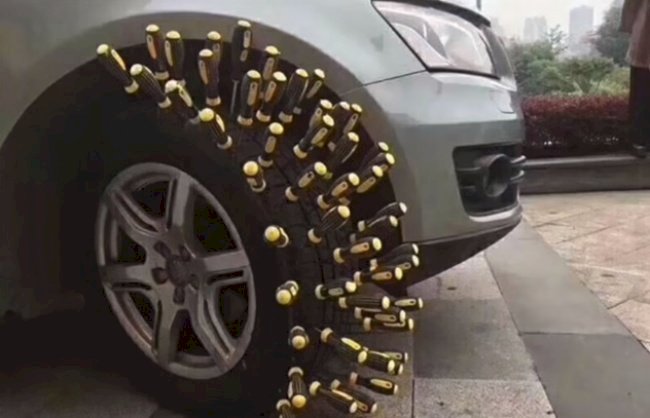 35. If you don't have batteries to replenish your smoke detector, then just put up a pan of popcorn. If they start popping, then you know it's time to run for your life.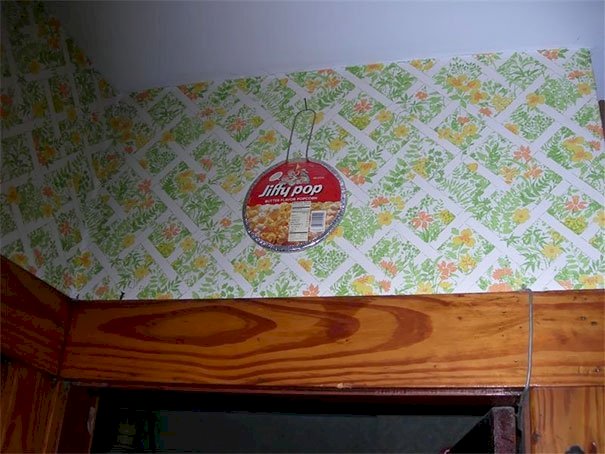 34. What better way to hold your spaghetti than your friendly, neighborhood snake? They are great companions in the kitchen. Well, only if you speak Parseltongue.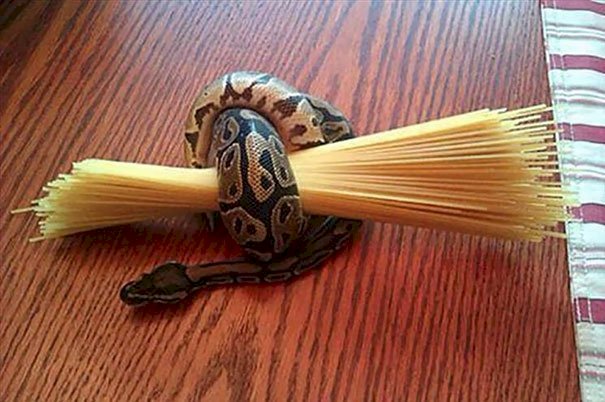 33. Cutting a bagel in half can be a daunting experience, so this man saw a hack on the internet that also works perfectly. Hope he enjoys a bagel with an extra side of iron.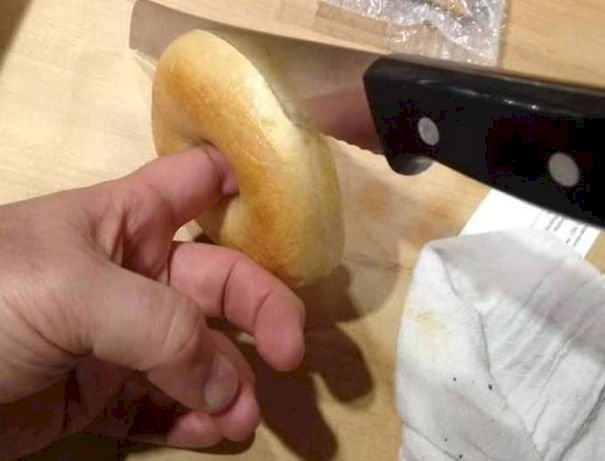 32. Well, this is actually a great hack. People who don't smoke sometimes miss out on a great conversation, mostly because we don't want to get cancer. But this could work.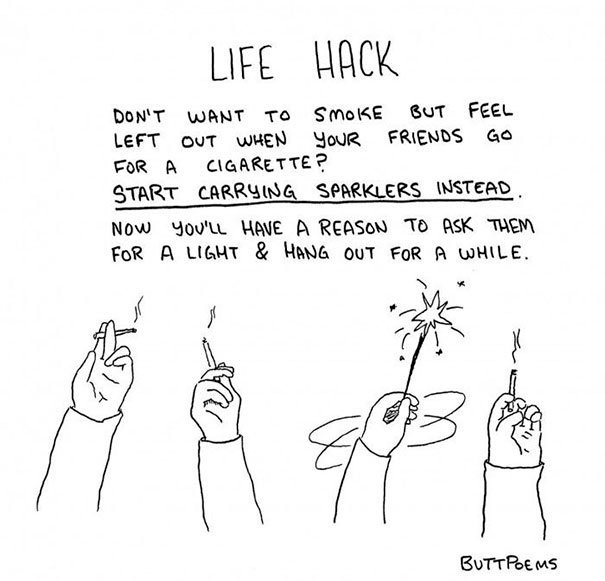 31. Are you tired of boiling water everytime you have to make pasta or eggs? You can boil several liters at once and save them for later. Please note our sarcasm because this is just crazy.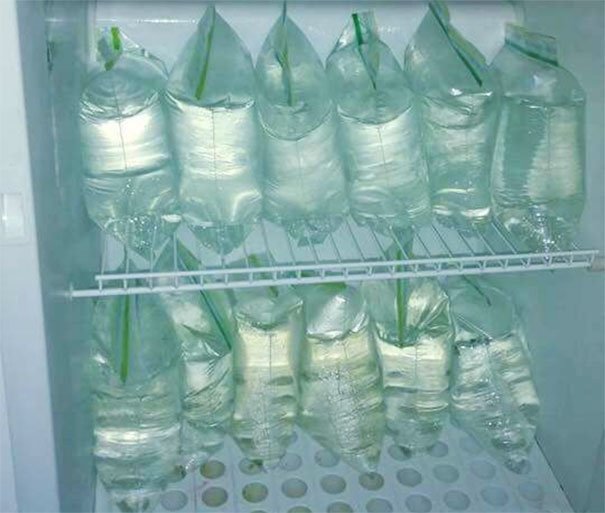 30. If you have a problem fixing the position of your cables, start filling your house with nails to organize them. There is nothing better than a wall full of them. 
29. The most impressive thing about this hack is the number of batteries that this person must buy each time he goes out at night.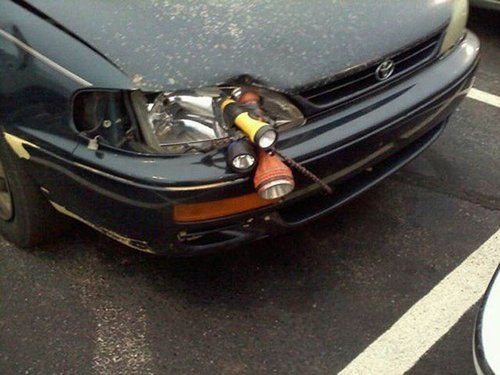 28. Who could do a nasty thing like this to a watch? This is not the way you solve this kind of problems.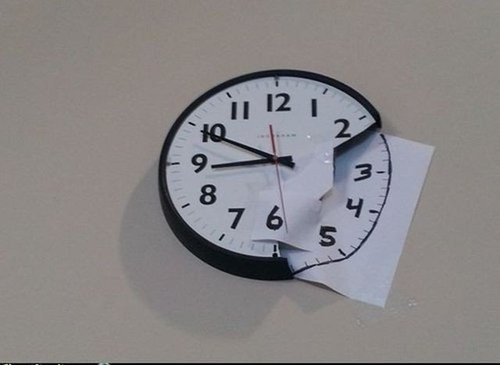 27. We are 100% sure that it is much better to invest in a bulletproof vest than trying this hack, which is definitely a lie.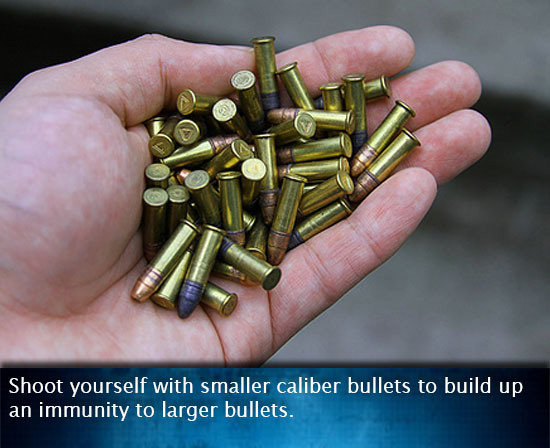 26. This is the reason why you should not follow everything you read on the internet, and if you are going to do it, you should read the instructions very well.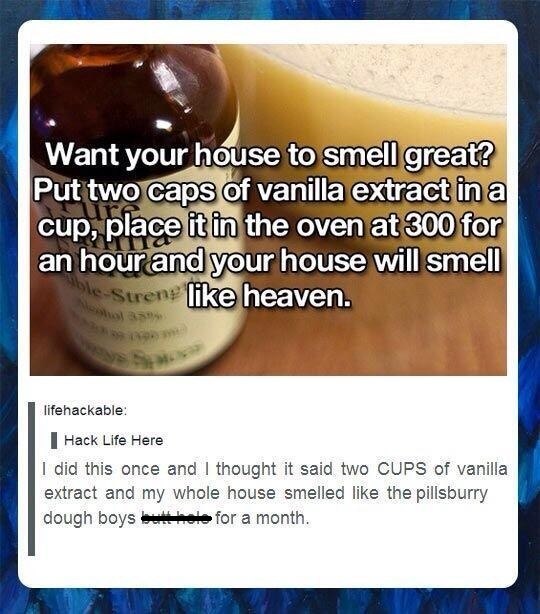 25. There is no way for this trick to really work. And it's not the hose fault that you don't have a spare tire.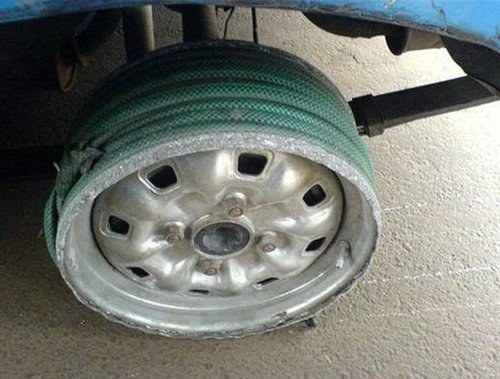 24. If your computer has a surface like this, why not use it to grate cheese while you're at work? Nothing could go wrong.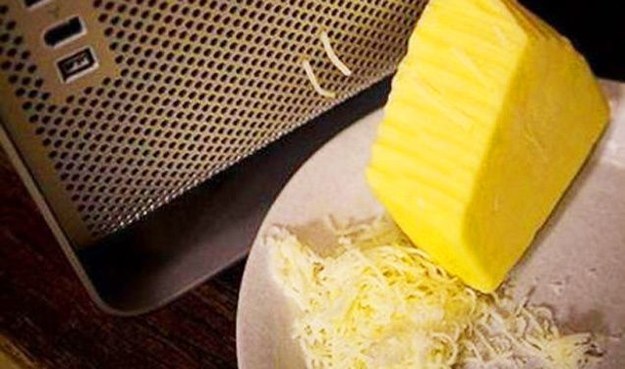 23. There is something widespread called a hat; you do not need to dig through the garbage to find something to protect you from the sun.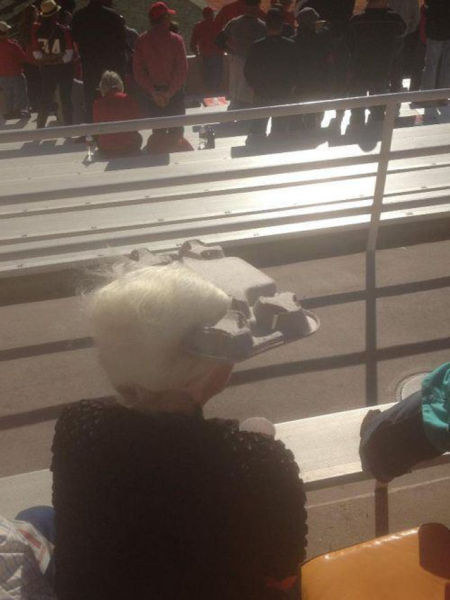 22. A tip for those indecisive people who do not like to choose a single color when they buy a new item.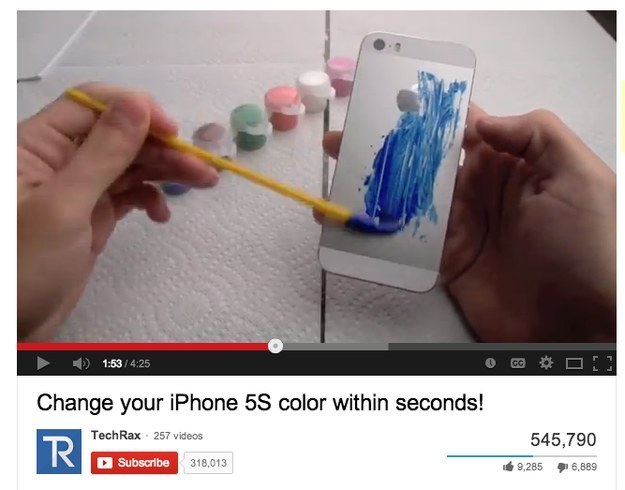 21. Can't you reach that wall? Do you want to go down very quickly to the first floor of your house? Here you have a solution to "achieve" both.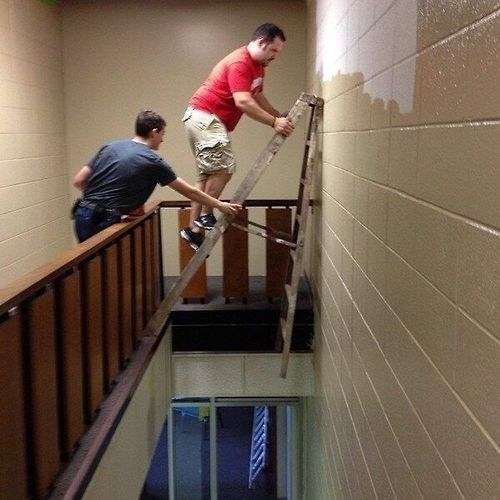 20. Sometimes you need to talk on the phone while doing other things, but is not it more comfortable to enable your Smartphone's speaker?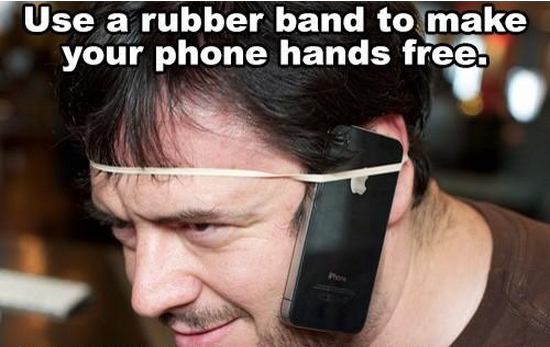 19. The laws of physics can not explain how this device works, but we assure you that it is not reliable at all.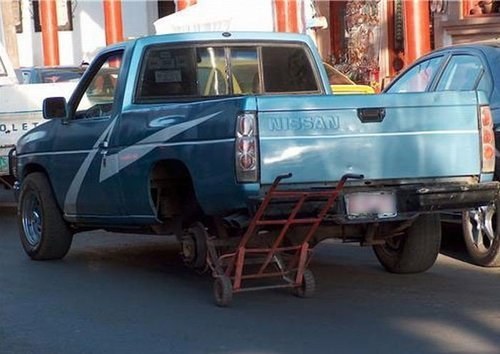 18. Another extremely horrible advice that no one should take seriously. How many tons of homework did they send to this boy?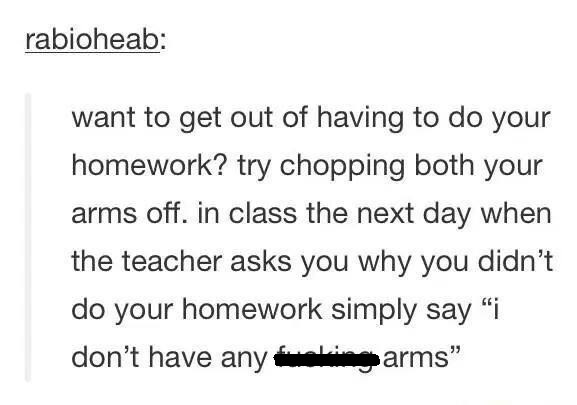 17. This is the recipe you should follow if you plan to blow up your entire kitchen before eating that delicious cup of ice cream.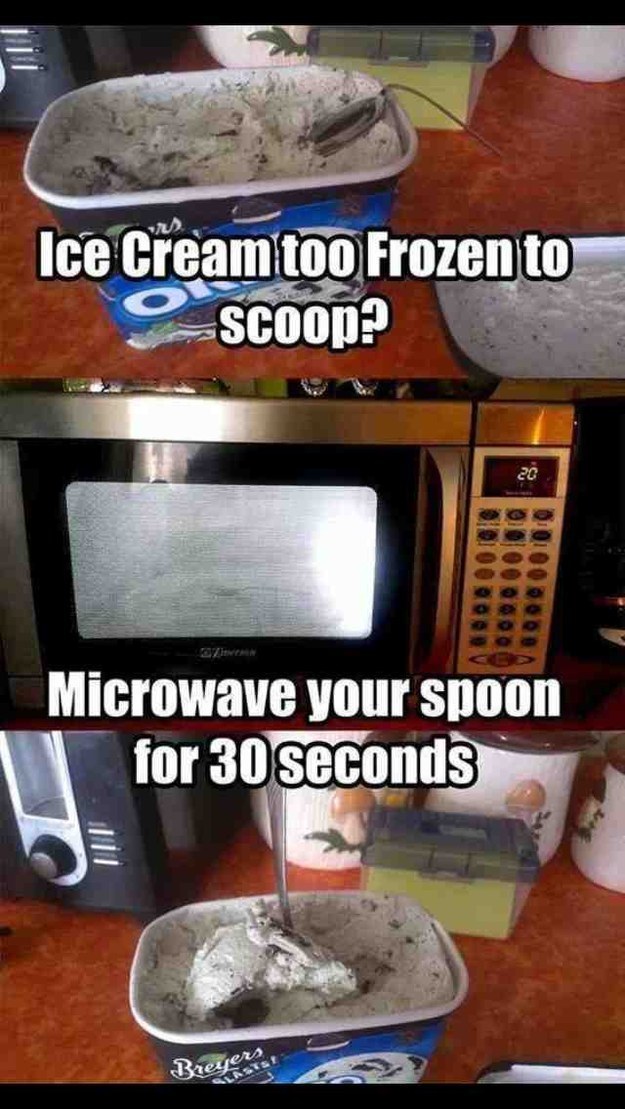 16. Don't you worry sofa; nobody will do you as much damage as the people who designed this hack.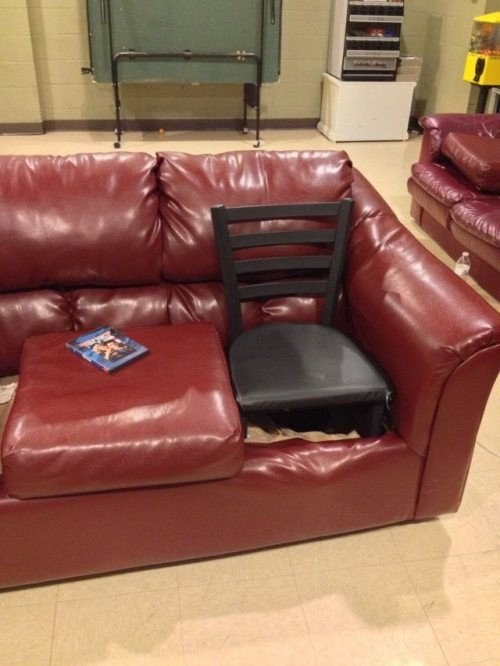 15. Having good breath is always important, but these snacks will not be appreciated among your guests.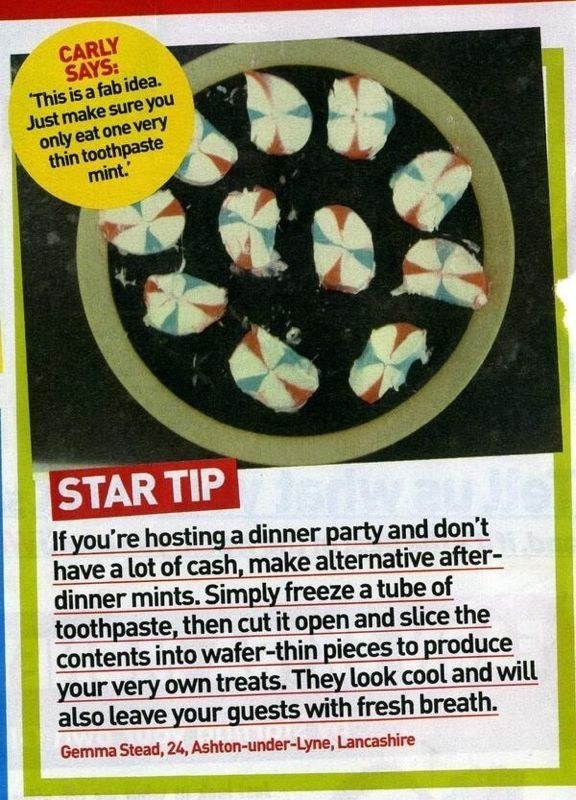 14. Do not know how to fold your t-shirt? Follow this simple and useful guide to understand how to do it.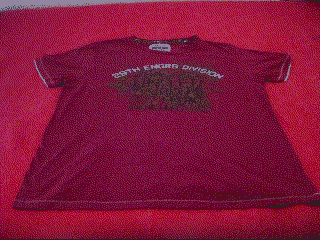 13. If you're too lazy to go get a cup in the kitchen and you only have a can of soda, you can make a cup.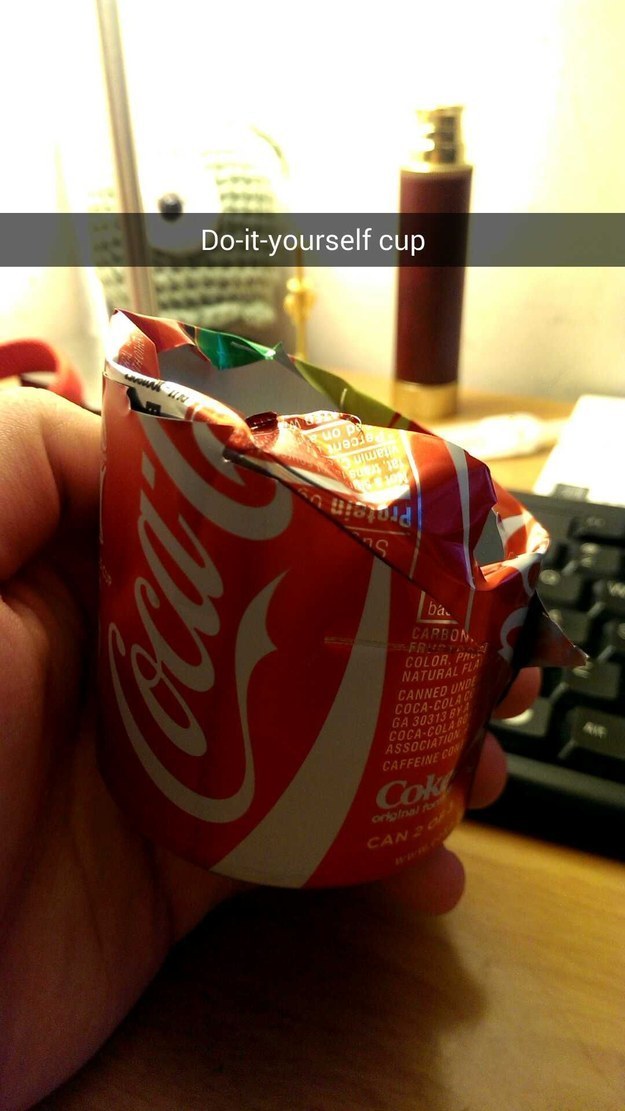 12. The idea is not totally bad, but the questions that generated this hack are the ones that stand out above its usefulness.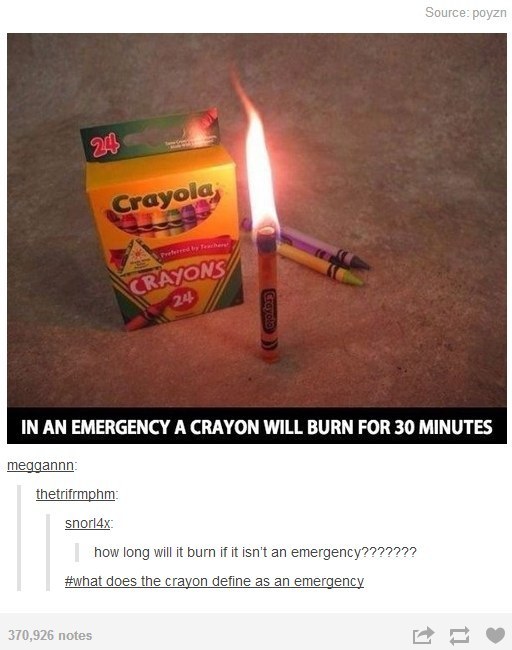 11. An impractical way to replace your shower head, although it is not the most efficient way to do it.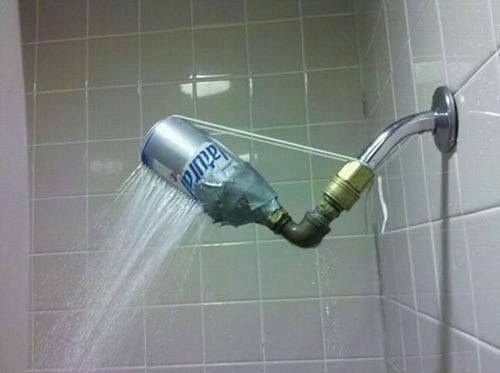 10. Do you want to make a BBQ and poison your friends at the same time? Nothing better than using a shopping cart as a grill.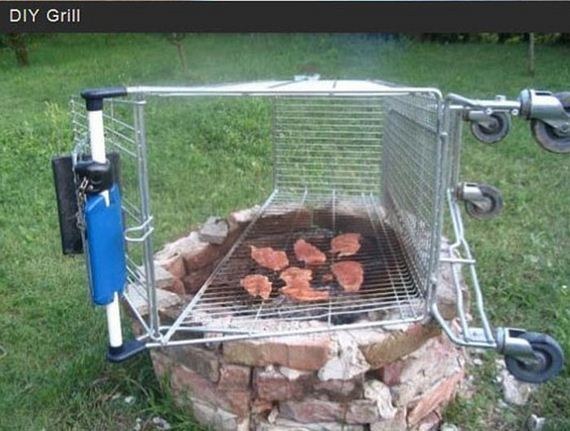 9. On the internet, you can find many complicated recipes for making banana bread, but this is the most practical of all.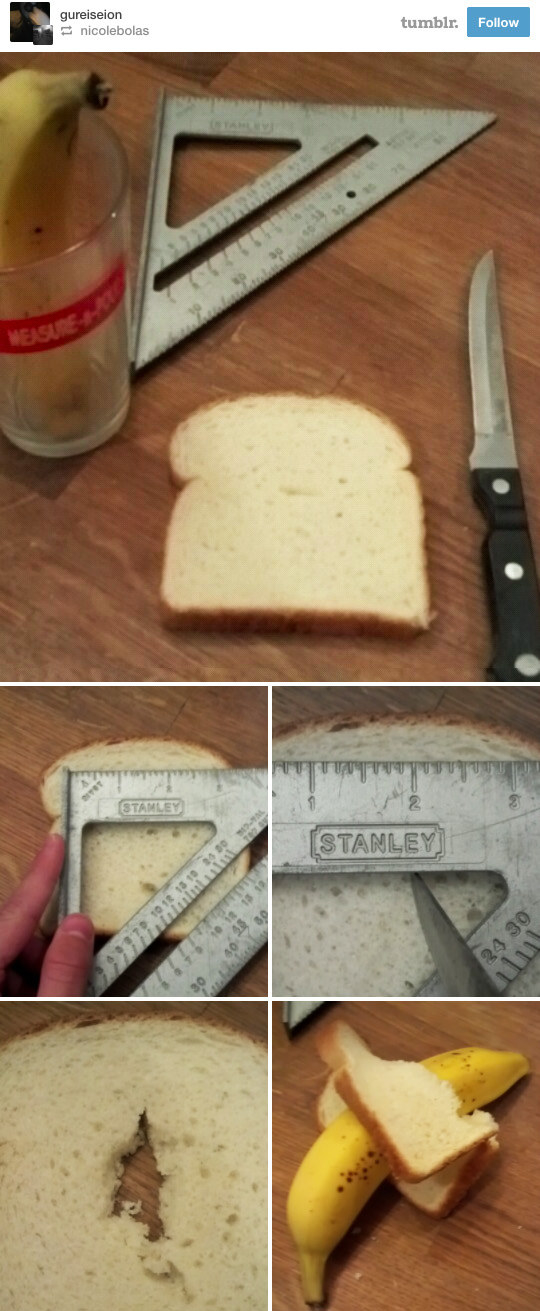 8. A quick and straightforward way to solve the problem of dirty dishes. Let's hope that his wife does not notice.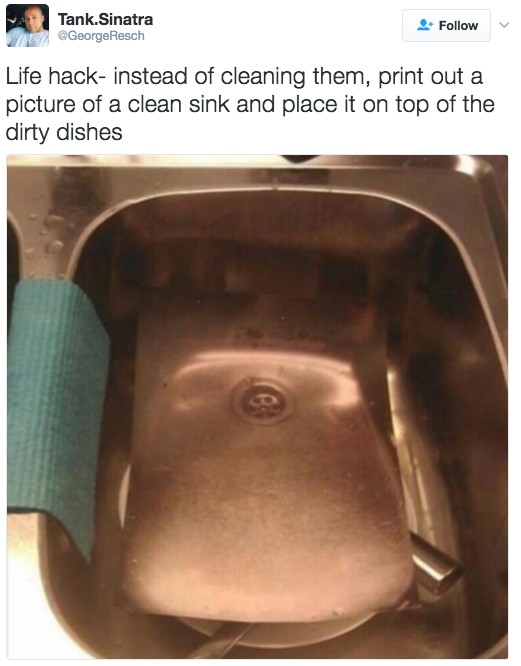 7. According to this revolutionary hack, it is much easier to fix your toes than your socks.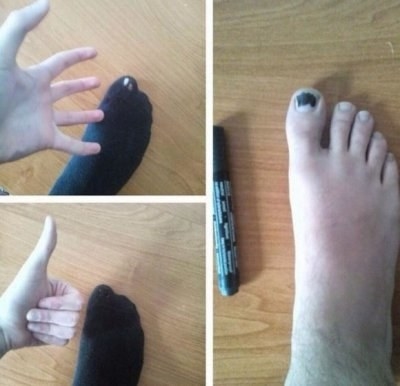 6. The chargers of your electronic devices get very hot, so you can take advantage of this to heat that cold sandwich that you are going to have for lunch.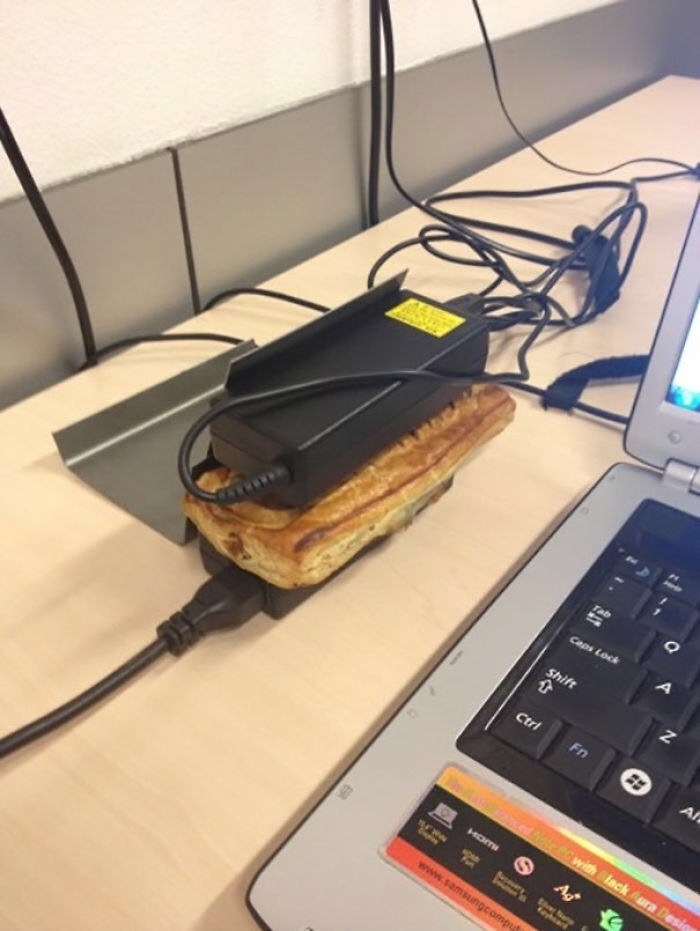 5. This is one of the worst ideas we have read, but if the company is recommending it, it must be that they went crazy.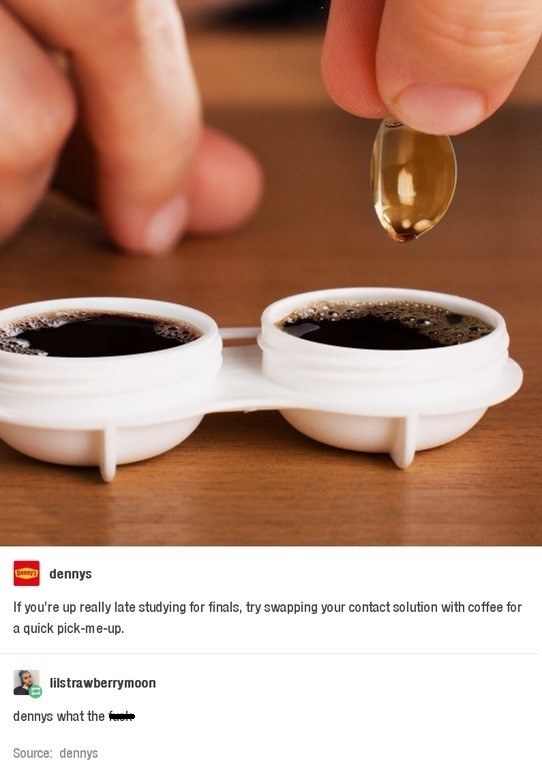 4. You can take advantage of everything that is around you to make a bowl of emergency popcorn for those times when you can not live without popcorn.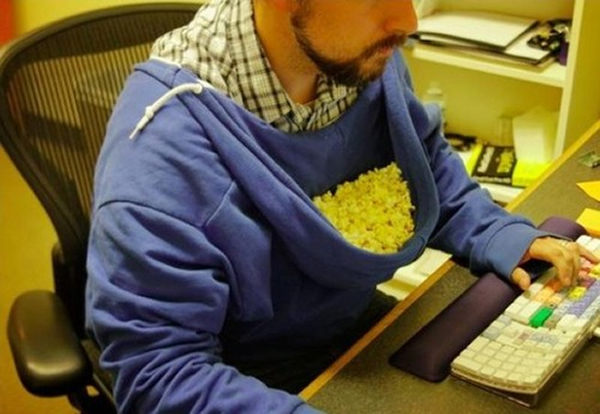 3. If you do not have a selfie stick, you can improvise using only some basic elements that you will find at home.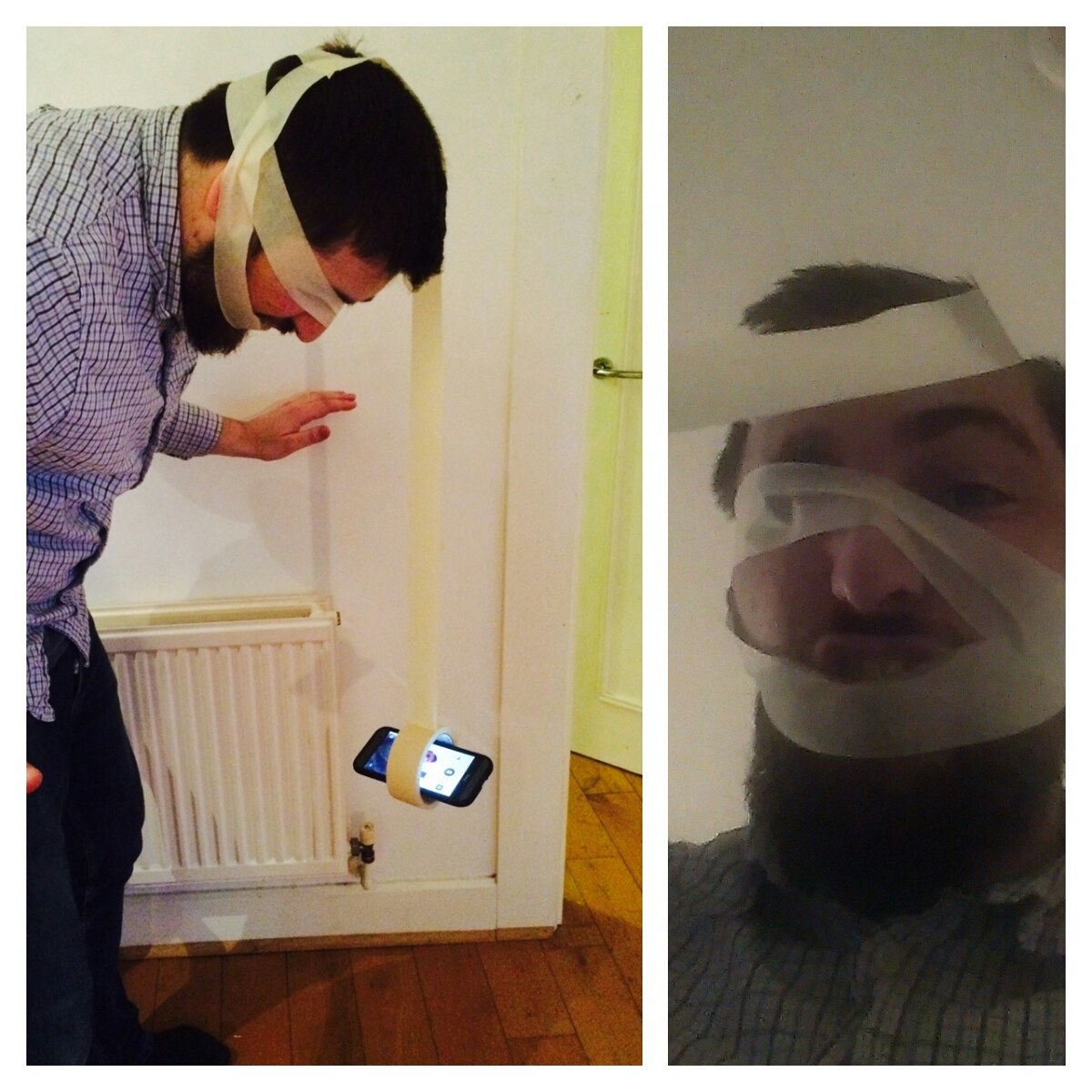 2. If using rice to absorb moisture from the phones works, why can't you try to do the opposite?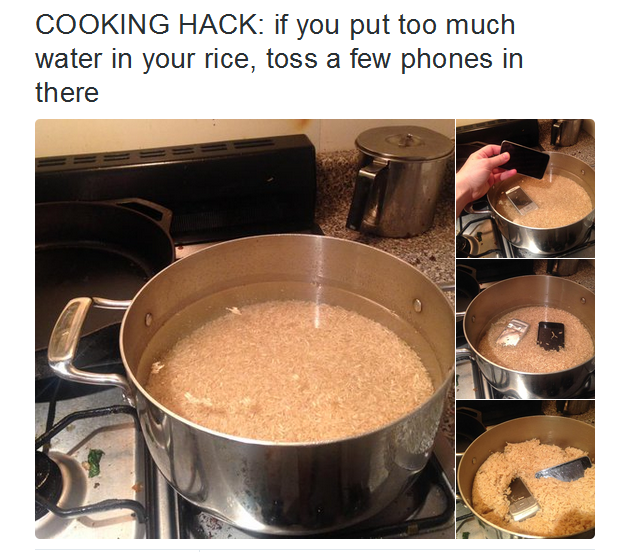 1. Sometimes healthy food is not very tasty, but adding only a few other ingredients can turn it into something delicious.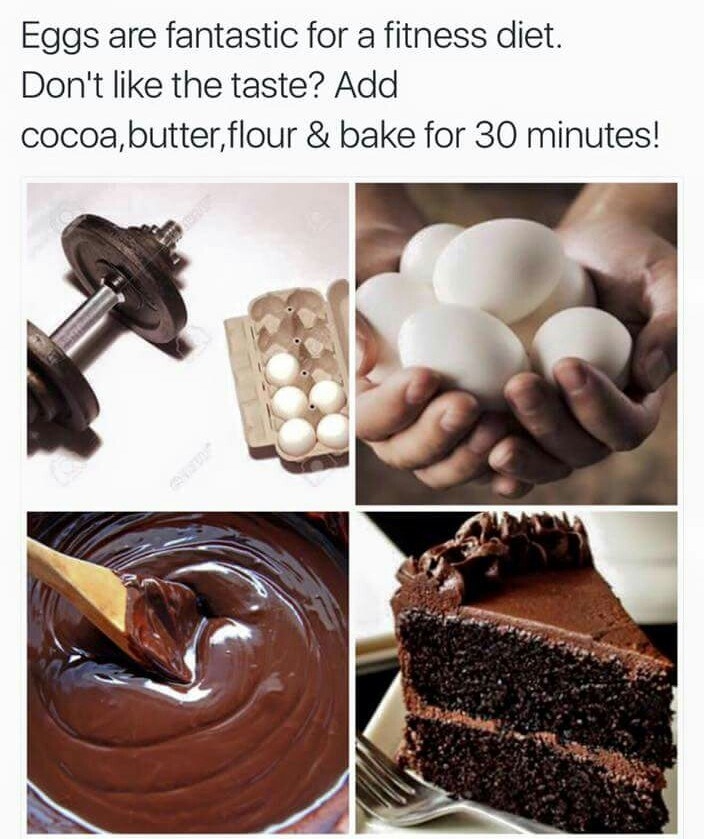 What did you think of the "life-hacks" in this list? Have you tried any of them? Are you just as baffled as us that some people actually did them? If you liked this article, share it with your friends who might fall for some of these ideas and have some fun of your own. See you next time!