32 Church Aigns That Went Totally Wrong
Nowadays, churches all over the world. often use many types of messages to draw the attention of people who pass by them, lots of these can be fun ways to express with irony how bad we can be. Even memes have started to be used. Here is a list of these signs:
32. This is for people who judge and criticize others, right?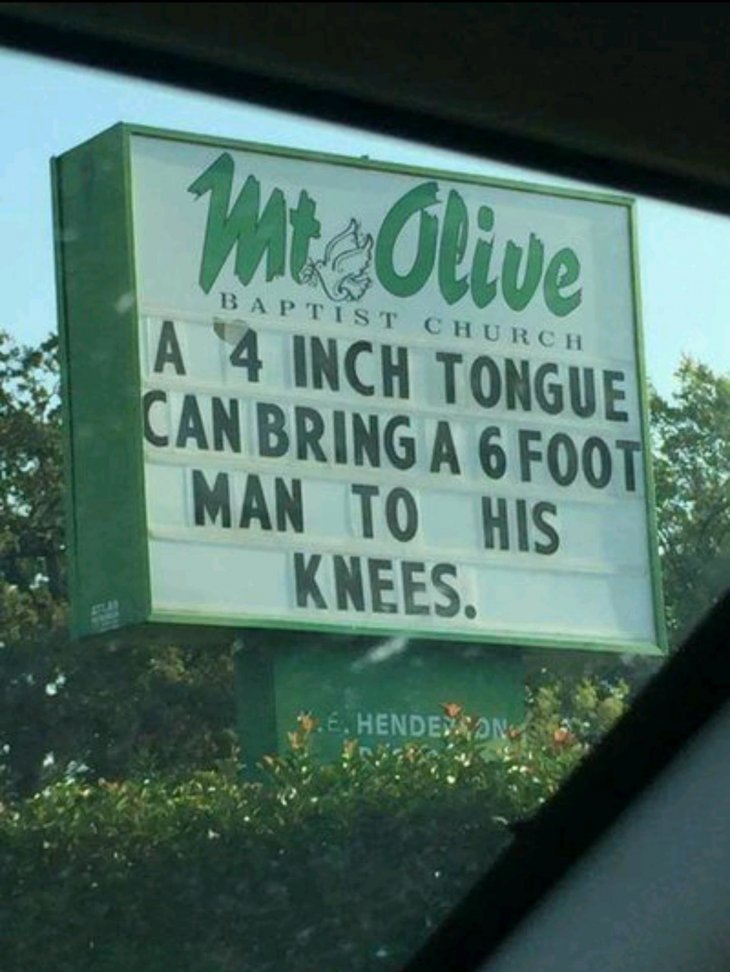 31. For those who do not like to go to church and prefer to stay in bed doing some 'holly' things.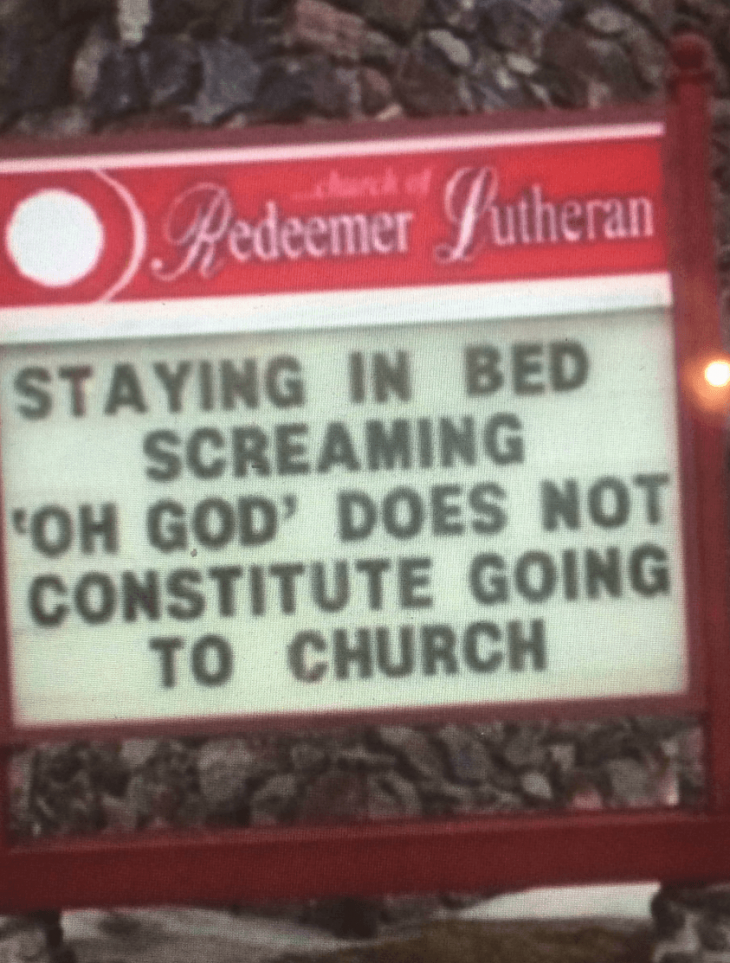 30. When you read a message for the thieves, and how it feels to be in hell.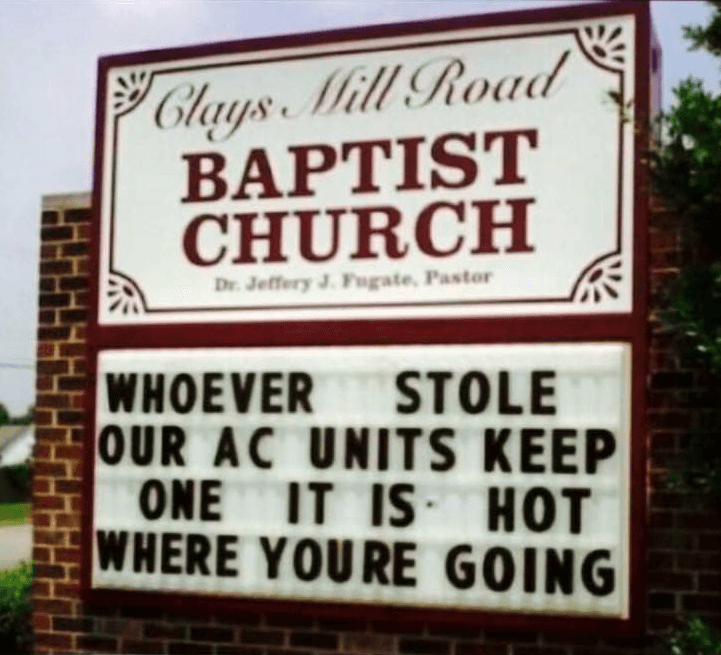 29. For those friends who are always remembering your mistakes, and won't ever forget.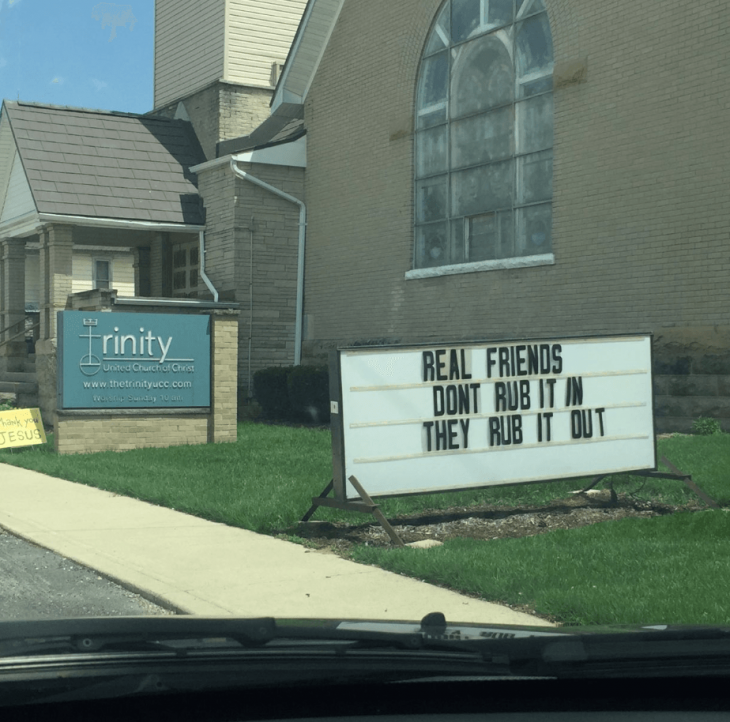 28. Wanting to get attention in church? Do it with a meme about reading the bible, instead.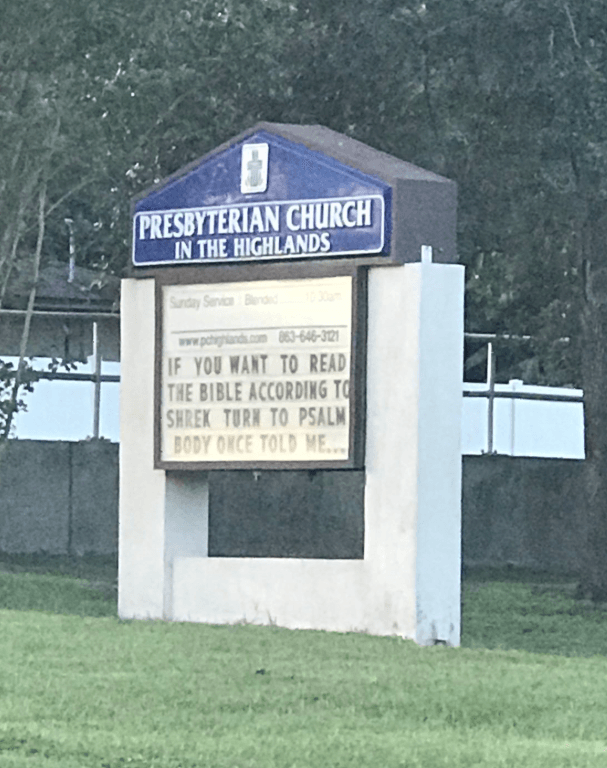 27. About the speech that happens when a person dies, and you they should have been nicer to you.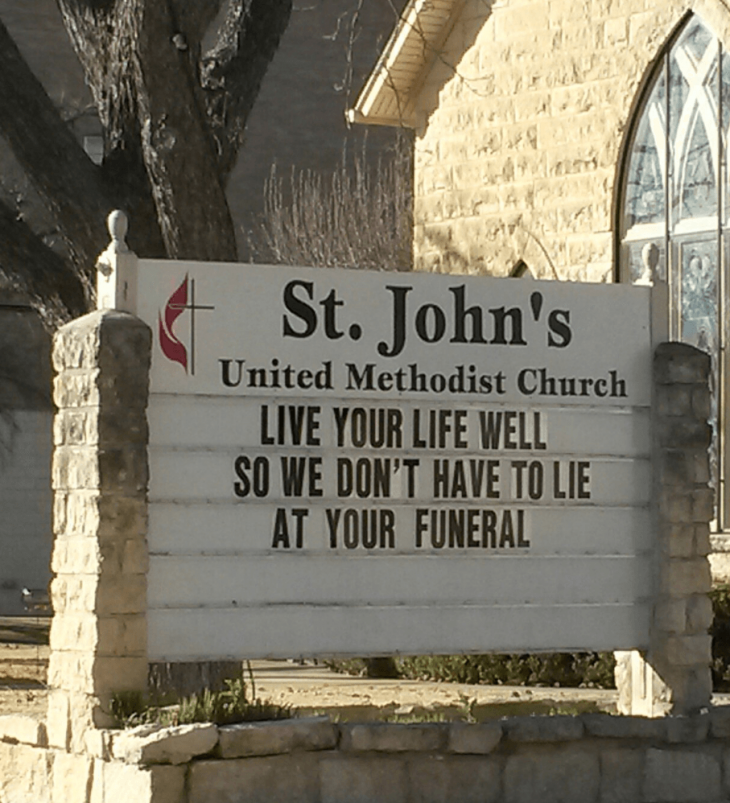 26. That is what forgiveness is all about, for those who find hard to forgive, better swallow next time.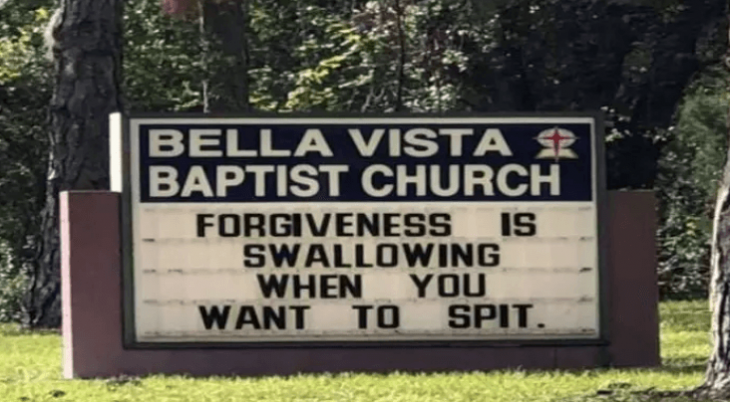 25. Surprising way to attract some people to get their attention.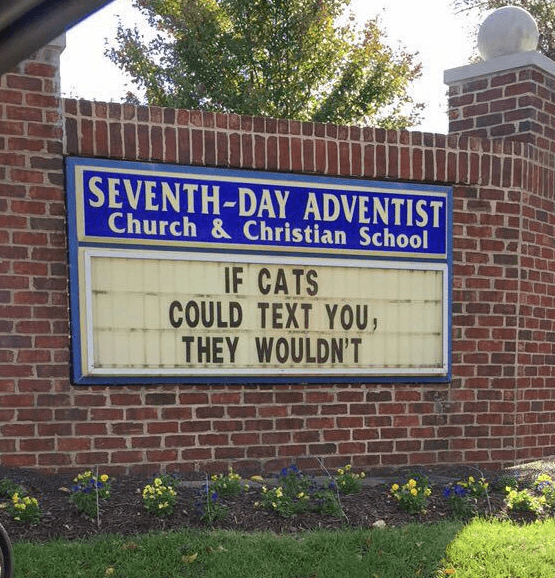 24. How often do you go to church? The pastor is clearly calling you out for being absent.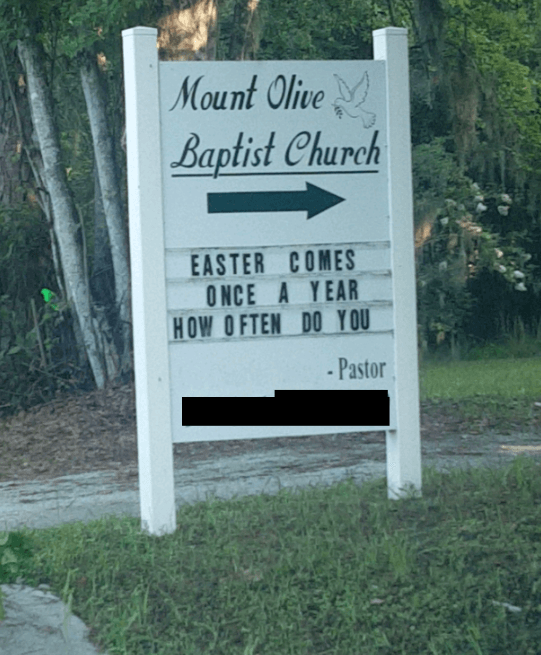 23. When the church uses a quote like this, to talk about how to be physically attractive.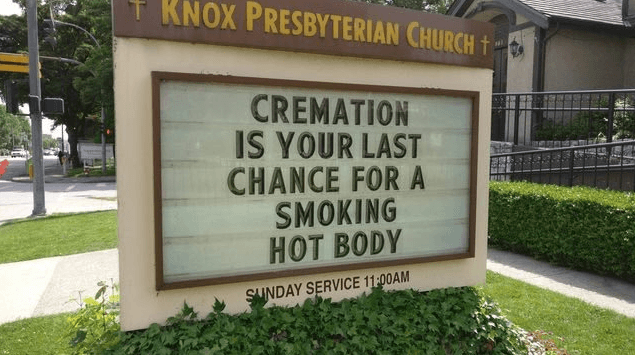 22. One way to get people closer to the church is to bring them closer to Jesus.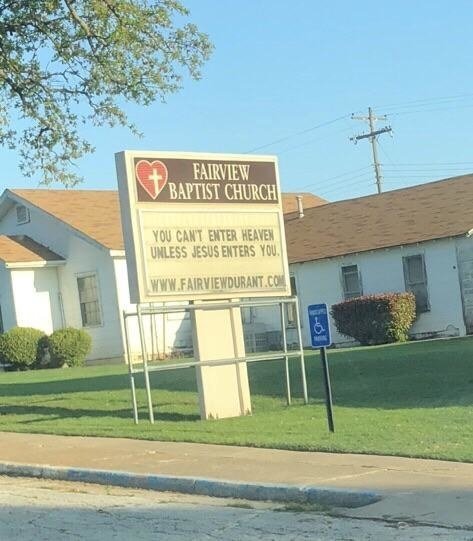 21. This is a personal invitation from Christ to come to him and receive eternal life, or just a joke when you realize he's been gone for over 2,000 years.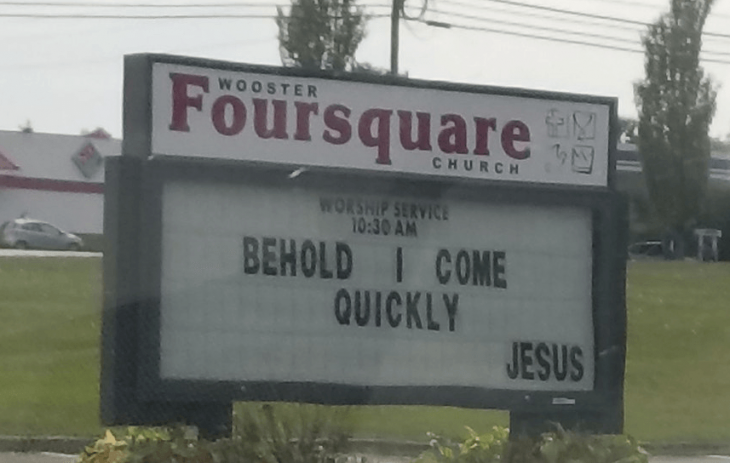 20. This way to express humor it can only get better. Religious people sure know how to mock their own people.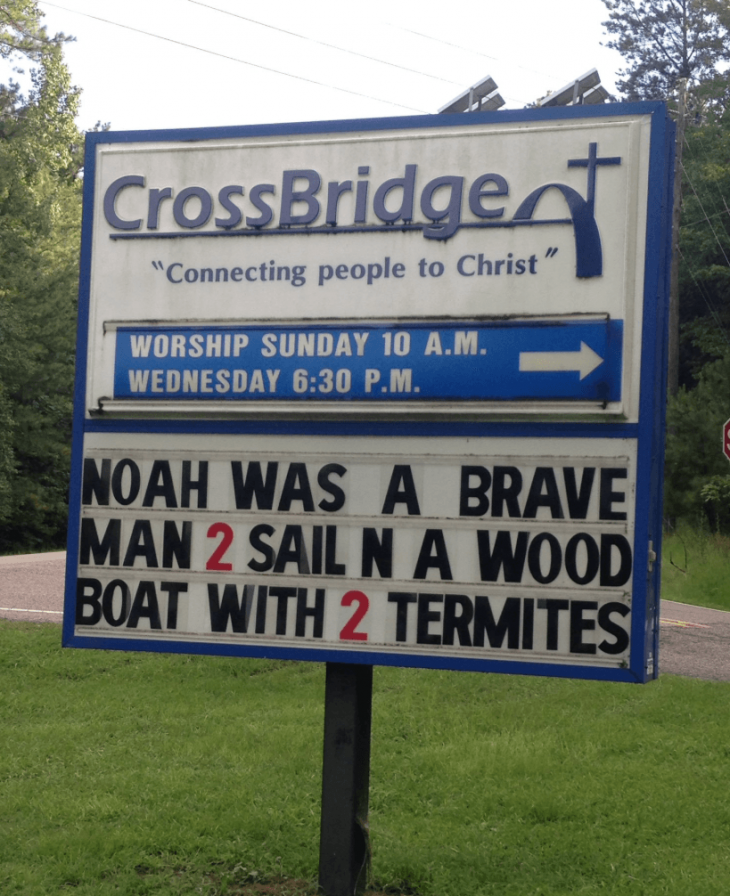 19. There is nothing I can say that makes this seem wrong... You are just praying people...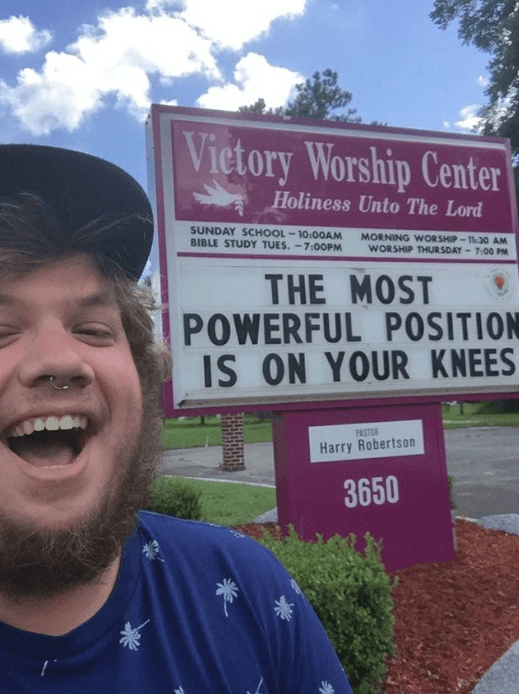 18. The church can motivate you to do great things. You better listen and put that to the test.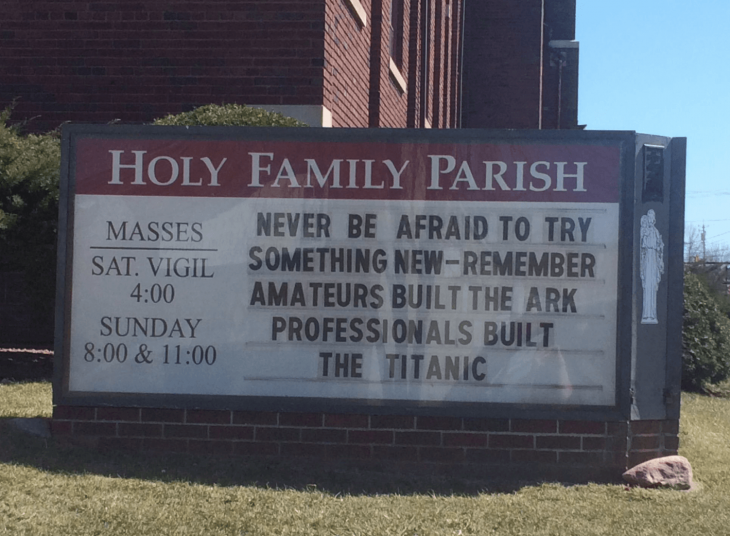 17. There are ways to talk about the power of Christ's blood, and this is one of them.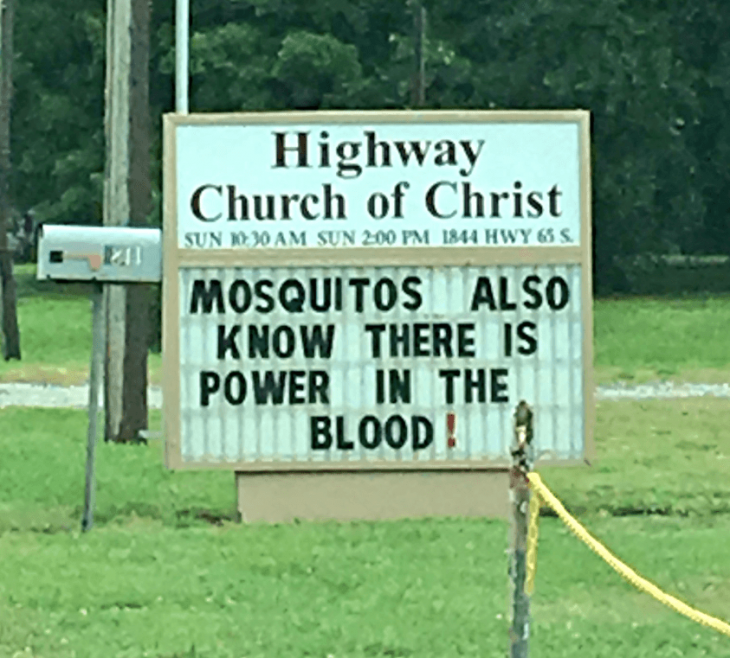 16. The technological update the church has about the original sin and its terms and conditions.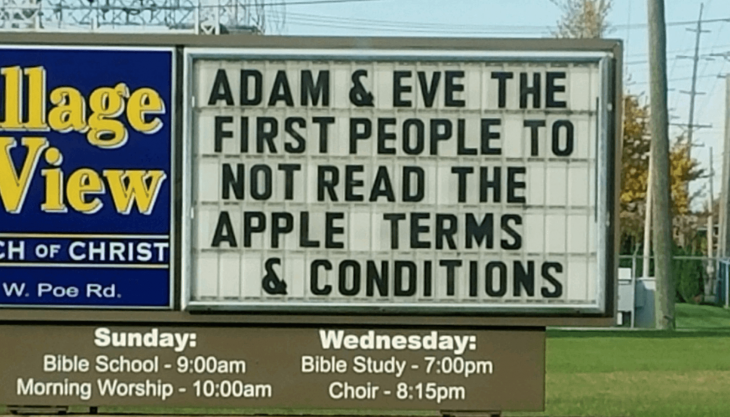 15. When we are in the winter season and the pastor doesn't want more snow for the season.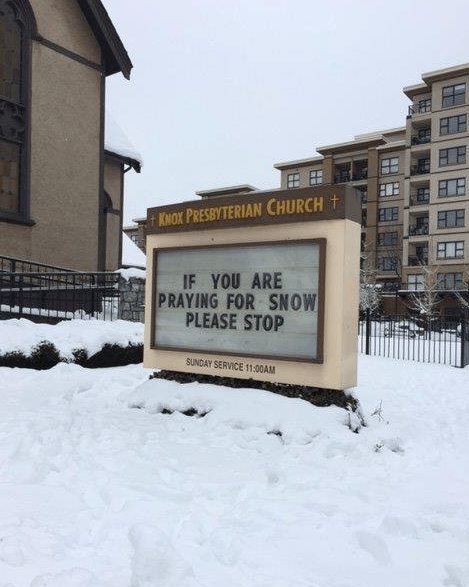 14. Many people can have a doubt about who God is, but this an interesting concept.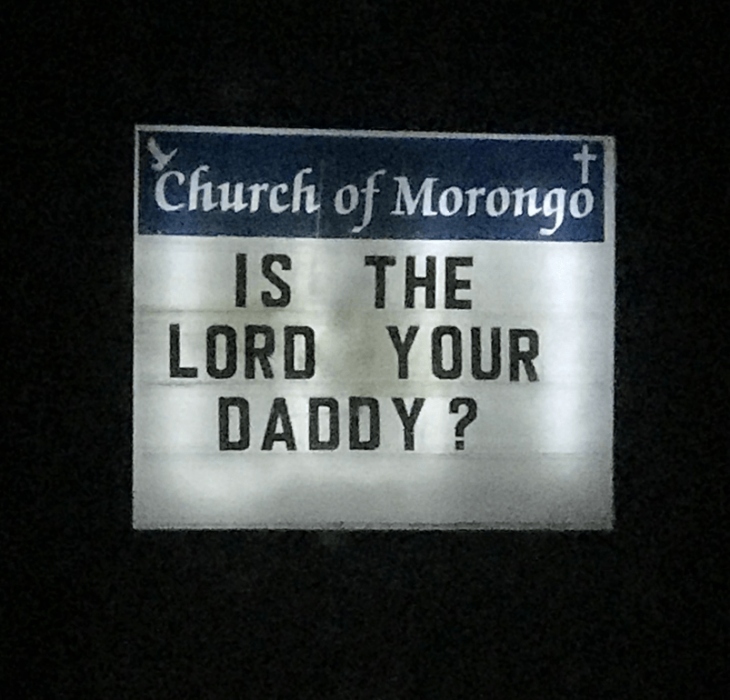 13. Do good to people, and they shall return the deed with more good things.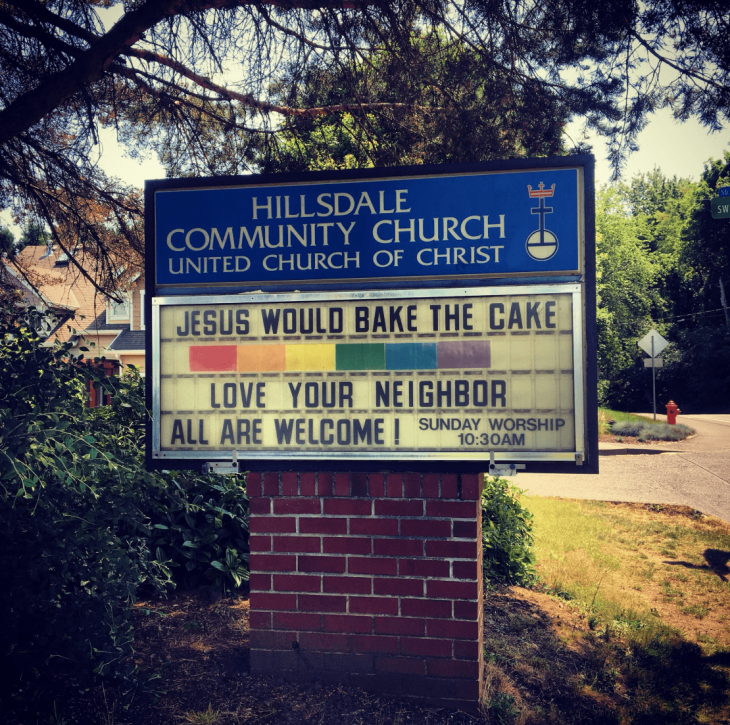 12. The irony can be used for people's lack of faith in this dark times that are coming.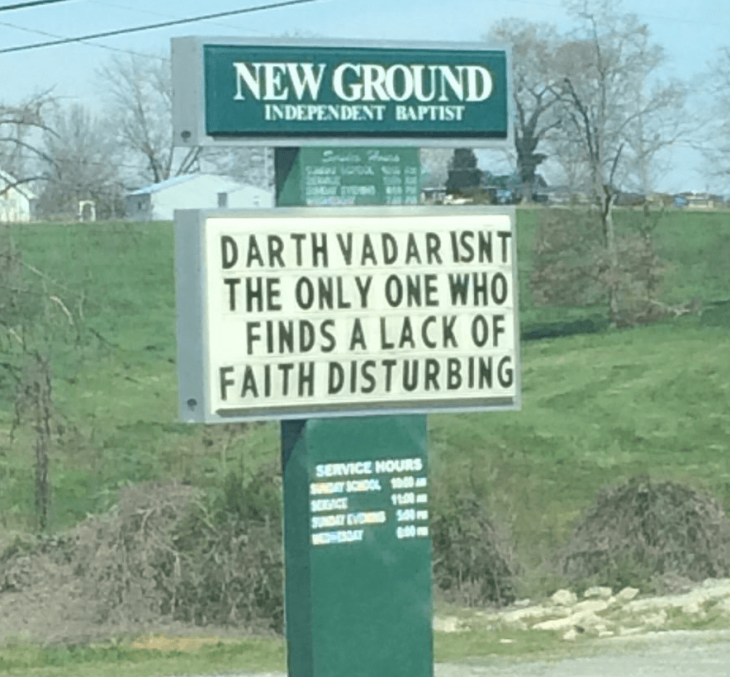 11. Sometimes churches do not even think about a sign, and use memes asking for suggestions like this one.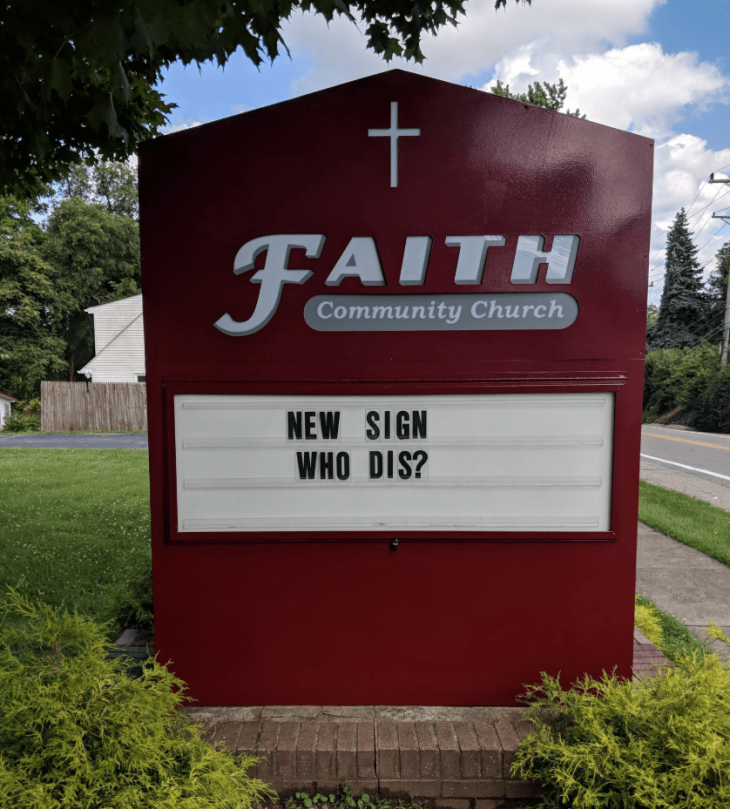 10. The lack of missionaries can be worrisome, and an interesting position that nobody wants to try.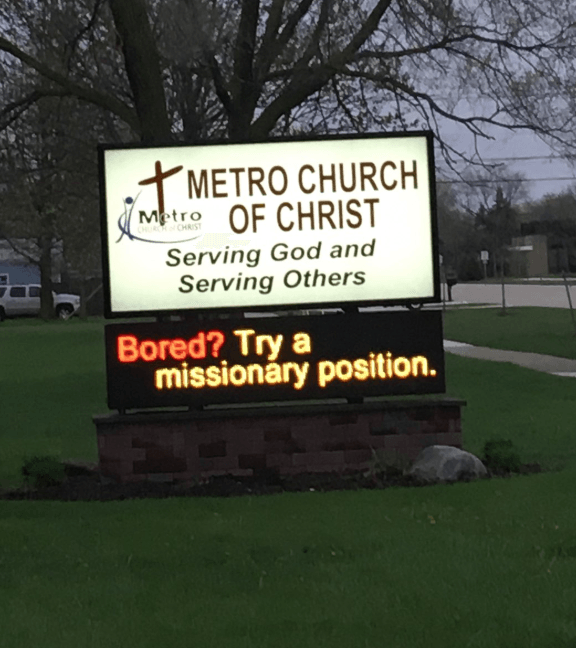 9. The weather can be circumstantial to express what can happen to you.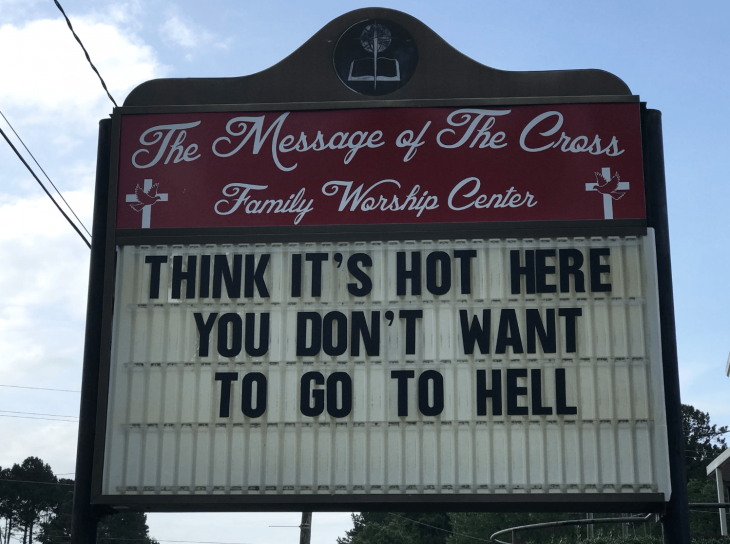 8. Today we are used to looking for everything online, but your spirituality...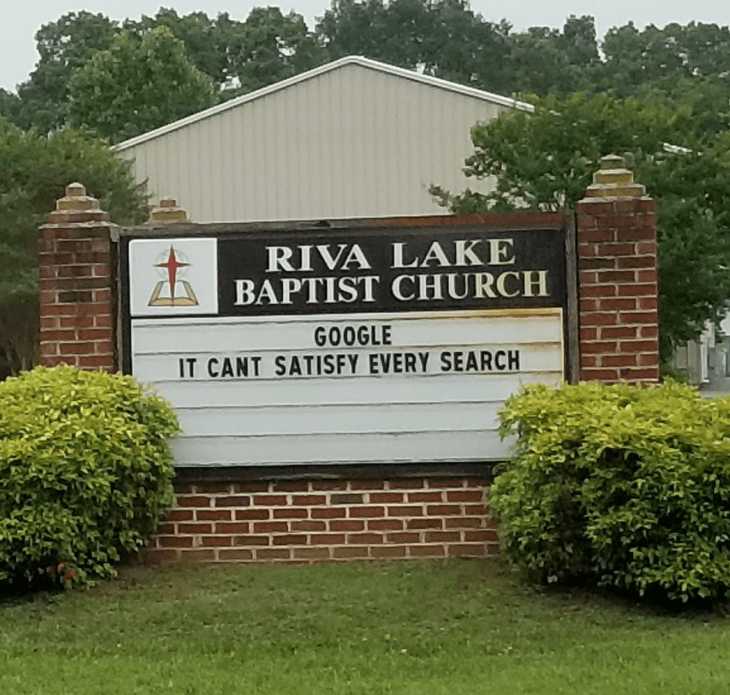 7. Jesus said, in Matthew 5:13-16 "you are the salt … you are the light", and this meme sums it up.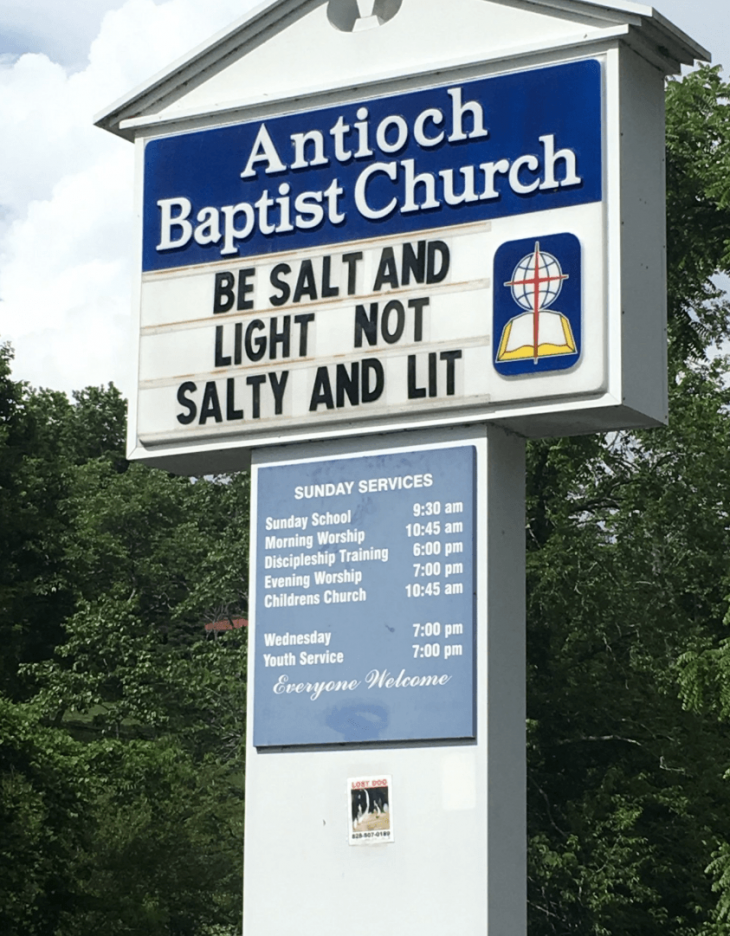 6. Carbohydrates are the most delicious food you can have, therefore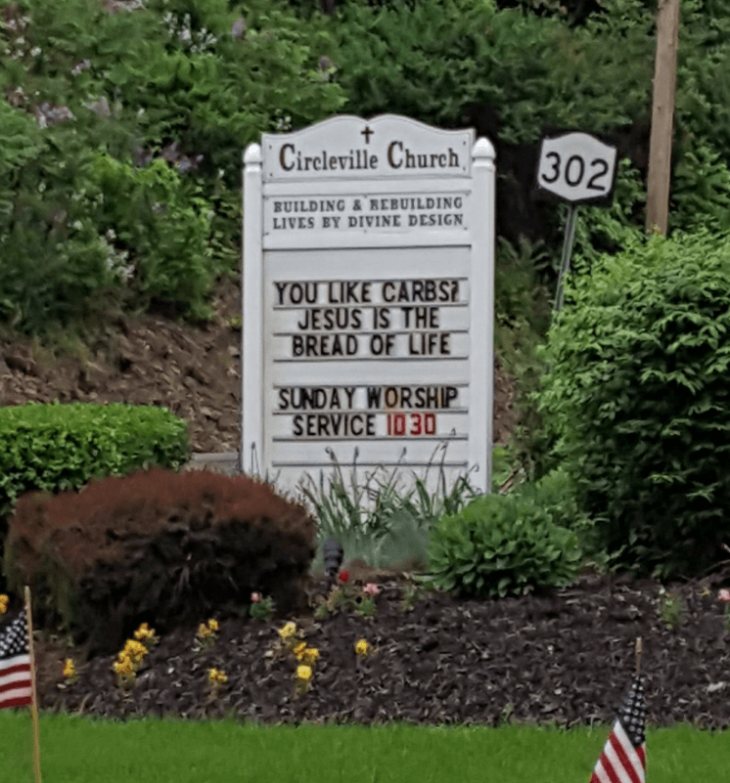 5. About the beliefs of the people, it is worth clarifying… This reminds us to check Exodus 20: 7.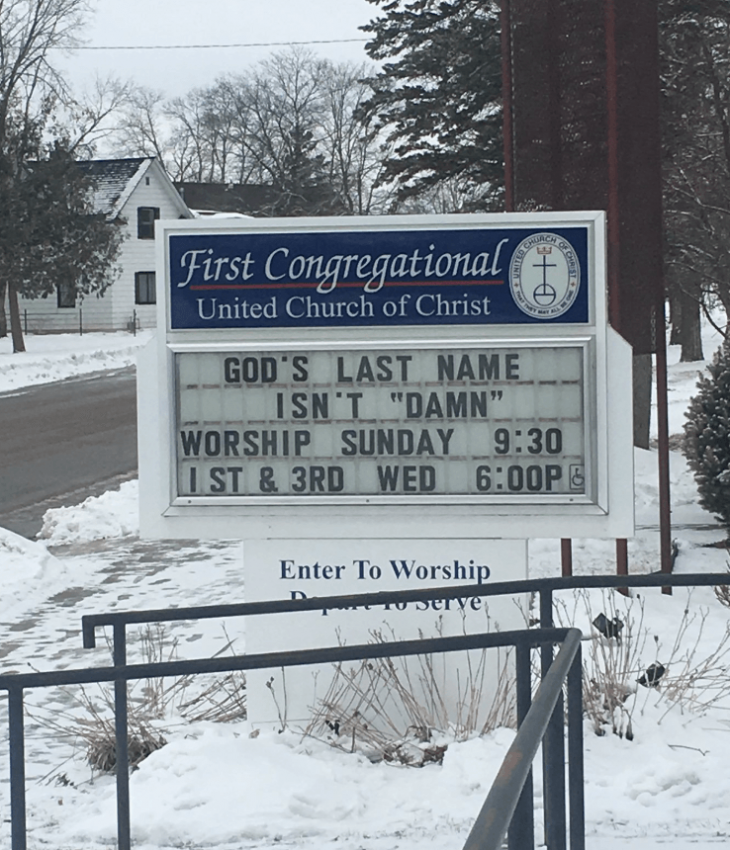 4. It's amazing how the church also has the ability to turn biblical passages into memes.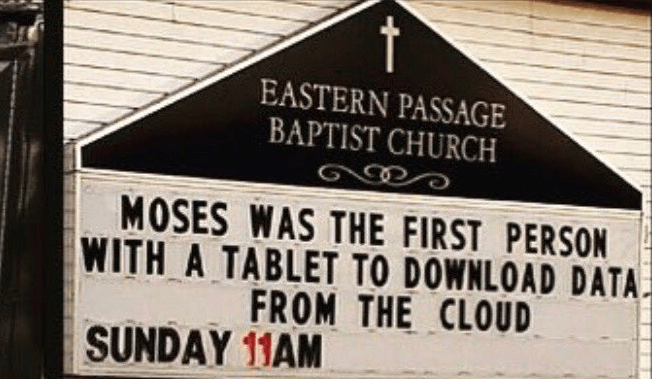 3. The church found a new way to get rid of sins, or at least it is what this sign shows.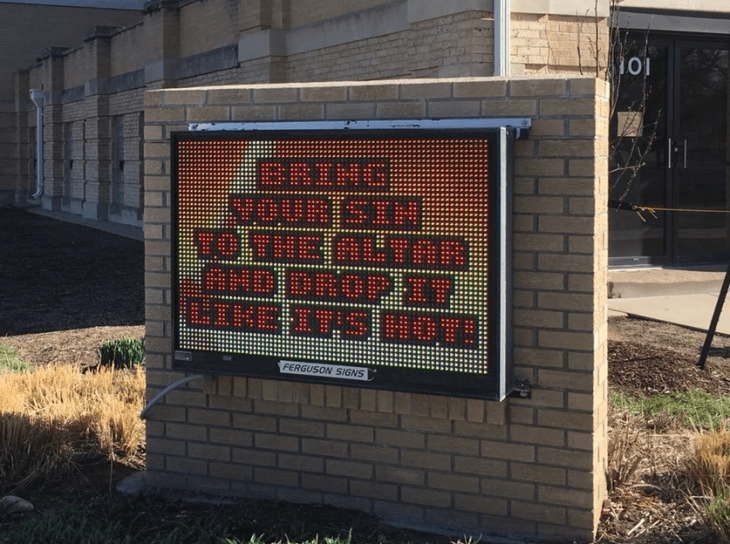 2. This sing will make you smile, and that is all it takes to get your attention and make you go to church, isn't it?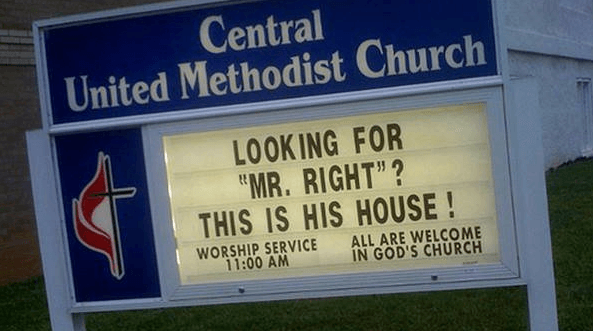 1. Everybody wants to talk about something but no one's talking about this.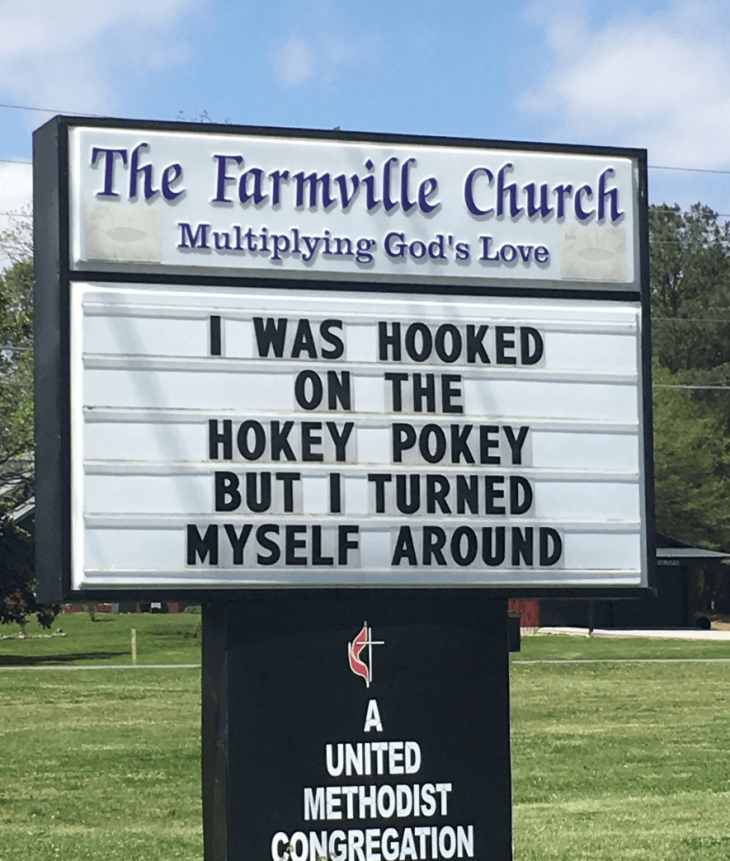 What did you think about this signs? These are just a few messages that we have compiled for you. You can find many more. Surely many of them made you laugh, and show you how the church is up to date in the way of making us think about it.