24 People Whose Habits Drive Us Crazy
Are you one of the people who get upset when a waiter picks up your plate when you still have food in it, or when a person places their feet on your seat at the cinema? And what do you think of the people who leave everything messy in the supermarket or do not keep the rest of the food in the fridge after eating? Many people seem to do these things on purpose, and in this list, we collect a series of really annoying habits that have no justification, especially when they mess with the food as you will see at the end of the article.
24. If you are one of the people who decide to do this and hit the seat of the people sitting in front of you, you belong to the category of terrible people.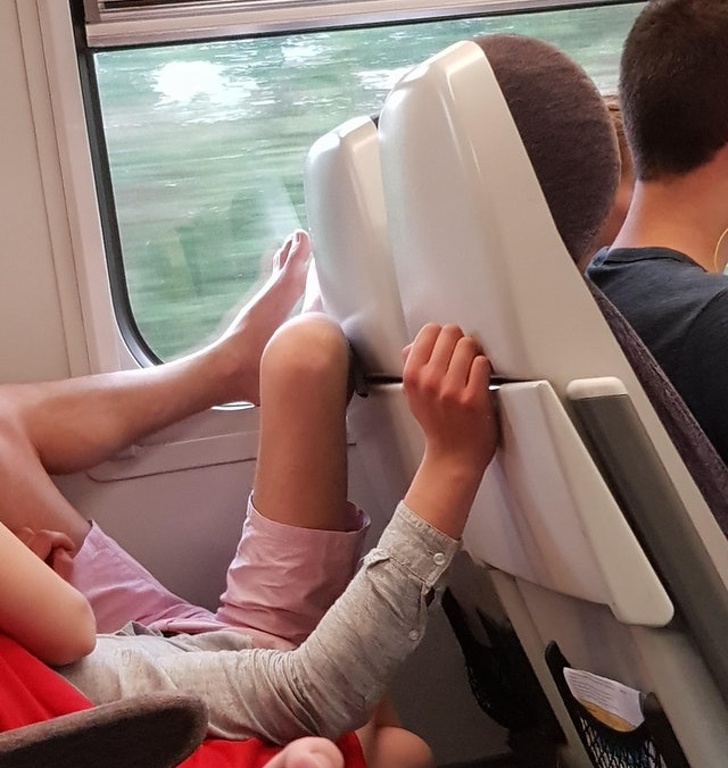 23. It is not discrimination, but leggings should be prohibited for people who do not know how to use them or do not pay attention to how they look.
22. If you are eating, literally even with the food in your hands, and the waiter decides to take your plate, you have no choice but to look at him with contempt.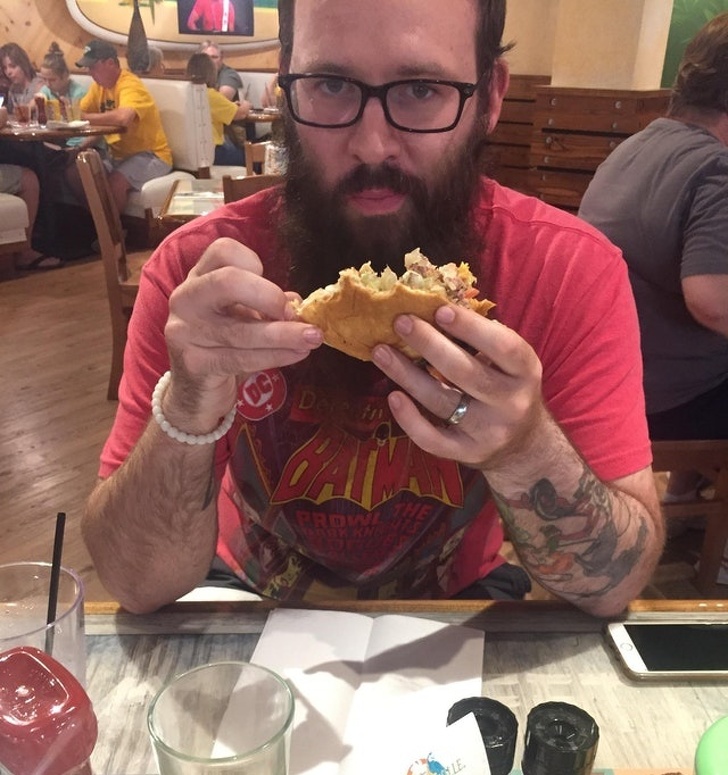 21. Apart from being something hazardous, it is too annoying to see how other people seem not to care about the safety of the people around them.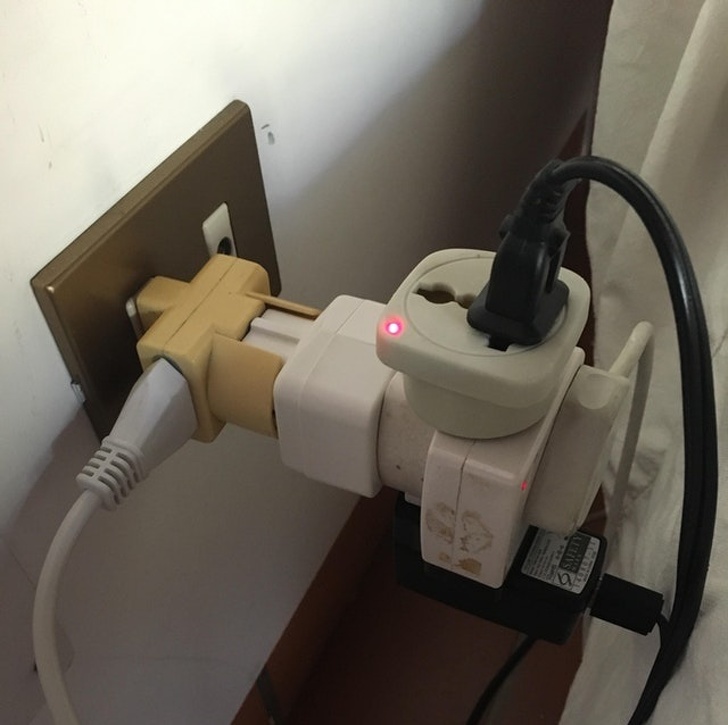 20. This boy's girlfriend complains that he only has one kind of shoes, but she has no problem buying ten different versions of the same boots.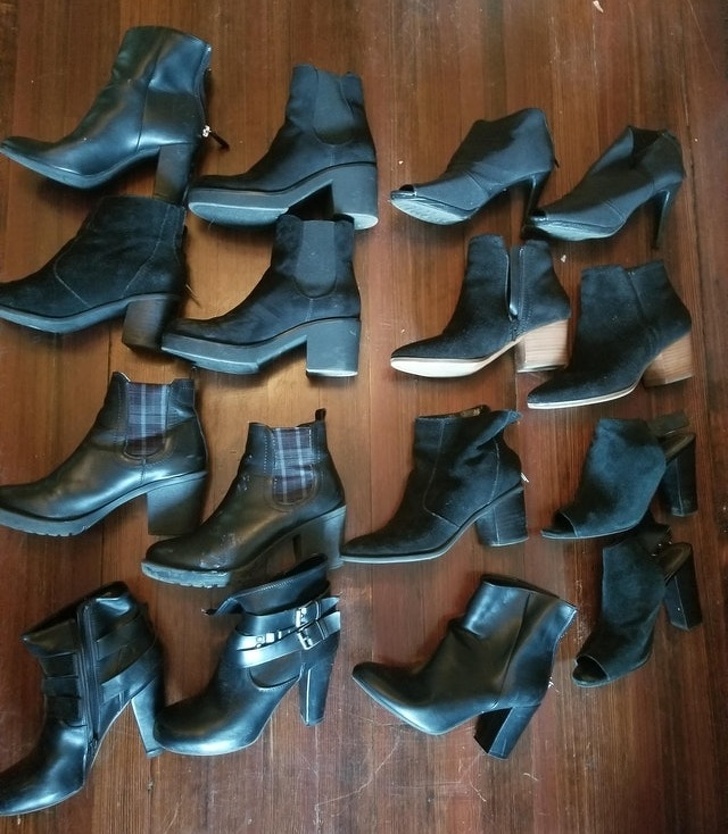 19. We do not understand what was happening in the mind of the person who decided to place this door towards the cliff, but undoubtedly it has caused many scares in that place.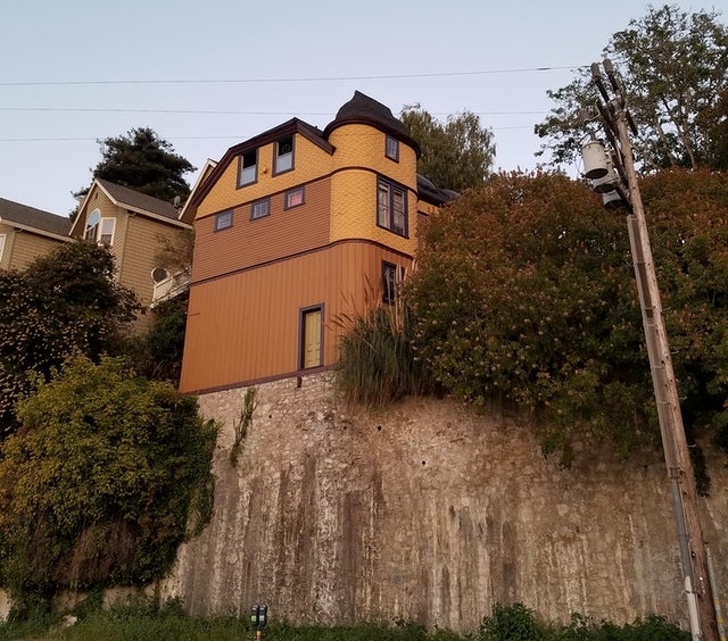 18. When we see a person occupying more space than he needs, we must contain ourselves to avoid insulting her for being so inconsiderate.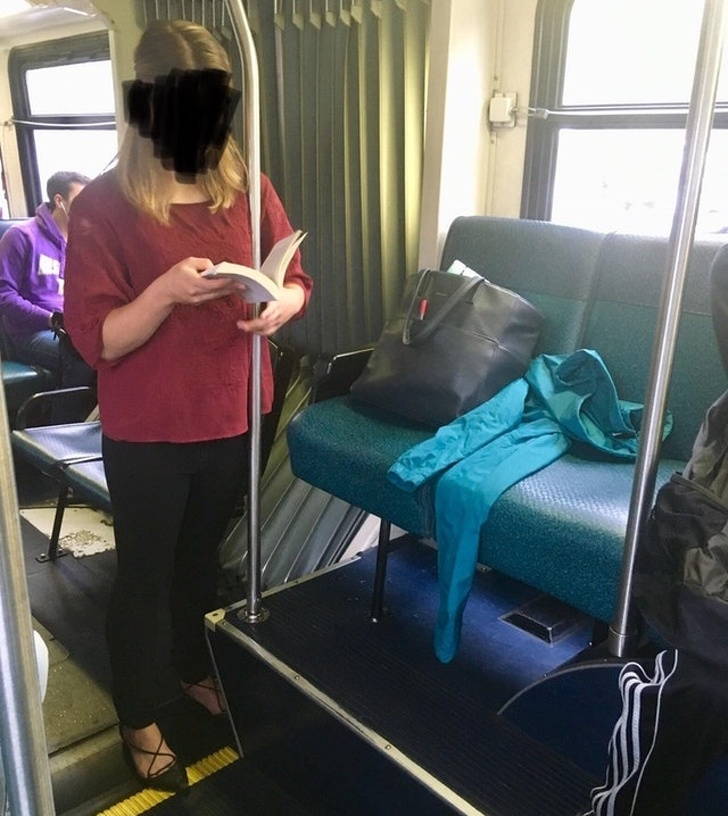 17. It sure took a long time to prepare such a sentimental and emotional speech ... There are situations in which it is not a good idea to be funny.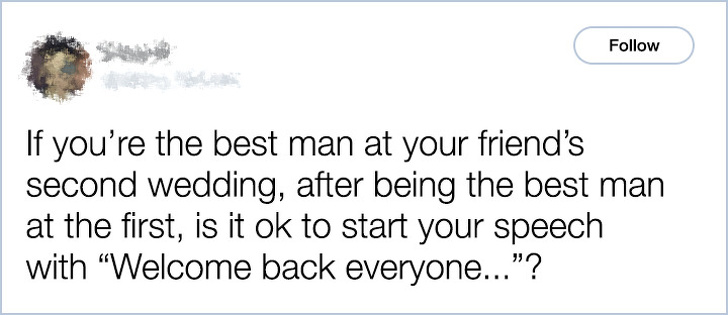 16. In this house, they closed the window with the curtain sticking out, and even if it is not our home, it is impossible not to get a little uncomfortable and want to run and fix it.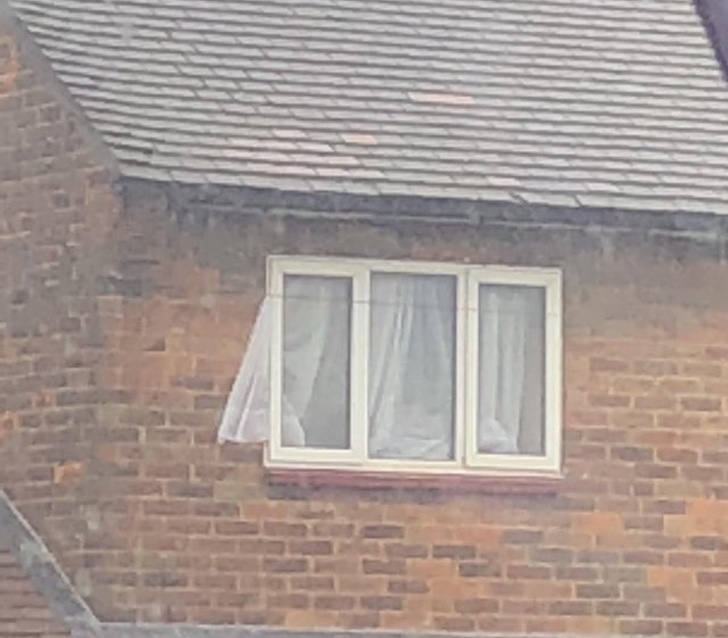 15. Another example of people who occupy much more space than necessary, and one more example of those cases in which it is essential to calm down to avoid destroying the car with a bat.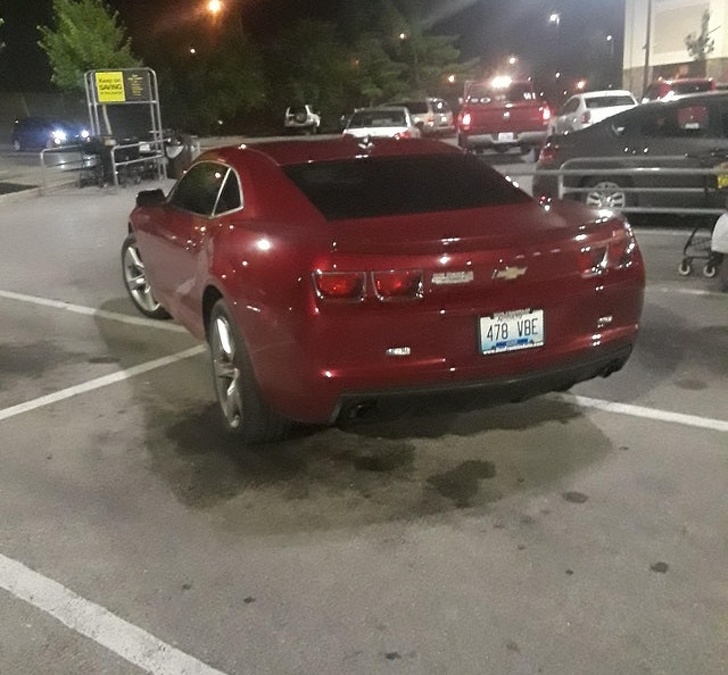 14. There are many things that we do not want to see when entering a public bathroom, but this is one of the most uncomfortable we have seen.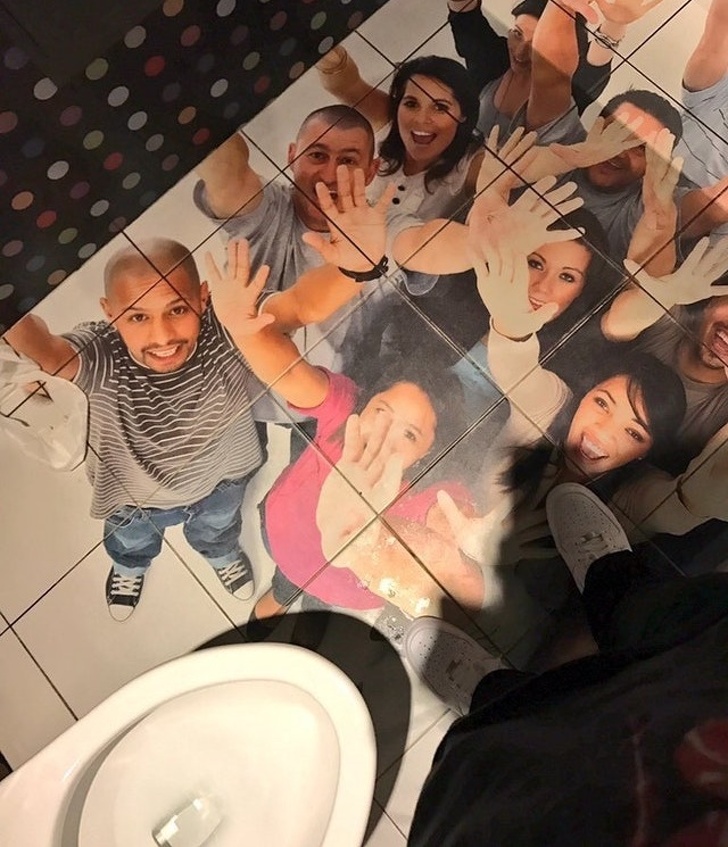 13. We can not understand the need that some people have for making others uncomfortable with their presence, invading the space of other people.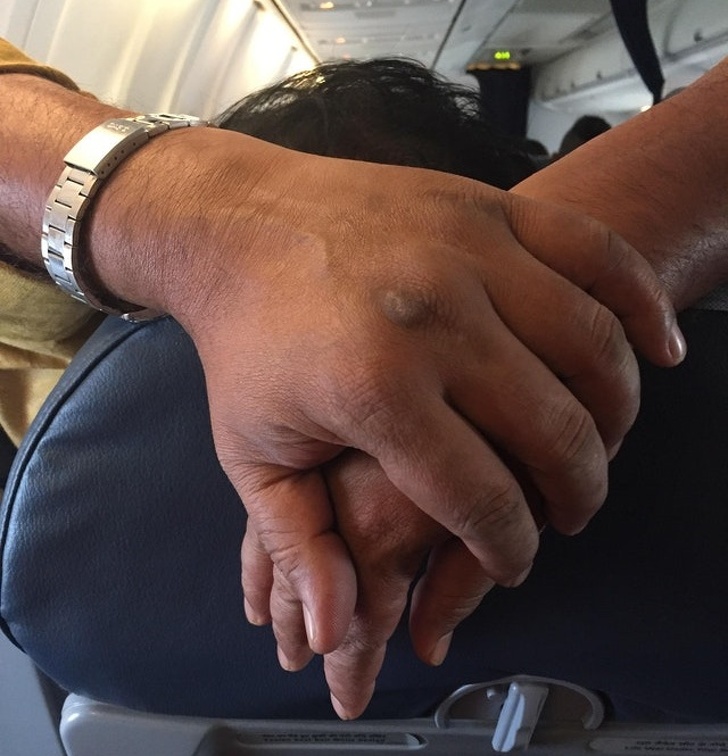 12. The eating habits of people have the potential to cause a lot of discomfort, for example, the bad habit of leaving the spoon like this after eating.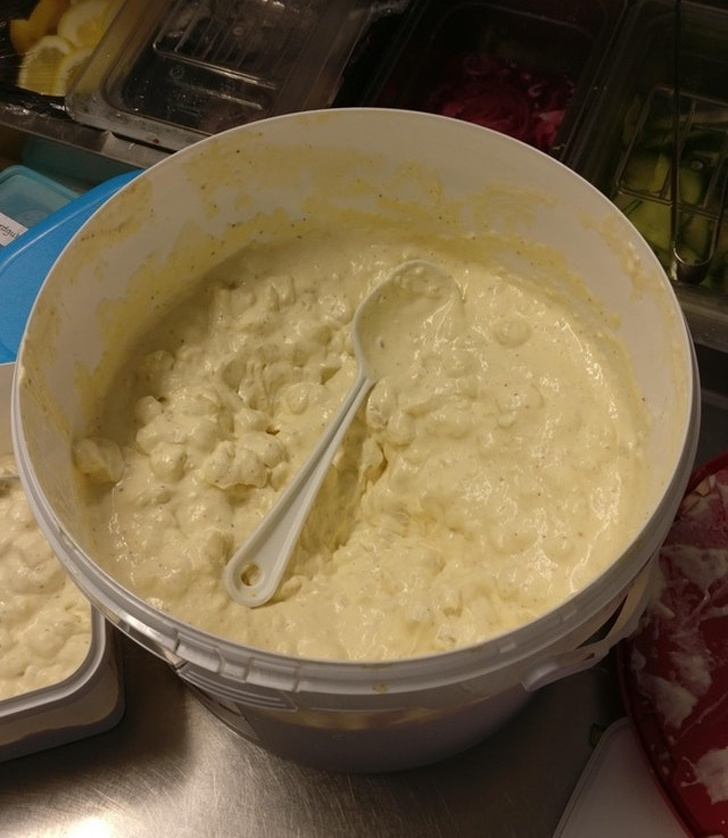 11. The way in which this person is using aluminum foil should be considered a crime, there are ways not to waste things, but he does not know them.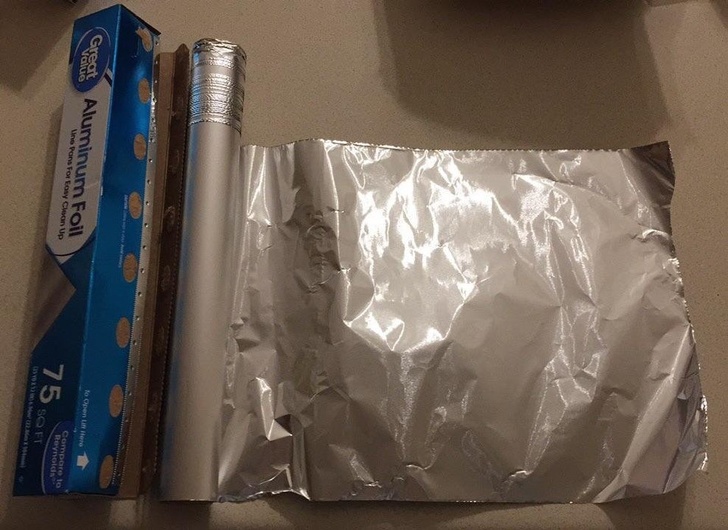 10. If you buy the wrong size of screen protector, you just have to ask for it to be changed, but some people do not seem to care about anything.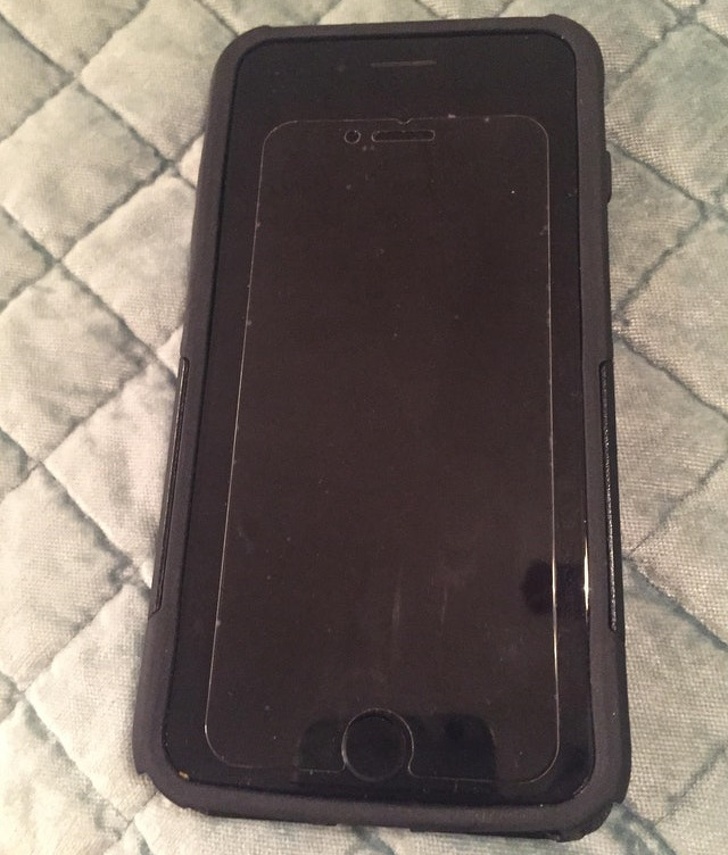 9. We all make mistakes and have bad habits, but we must avoid that these affect the people around us, as is the case with this excess of hair.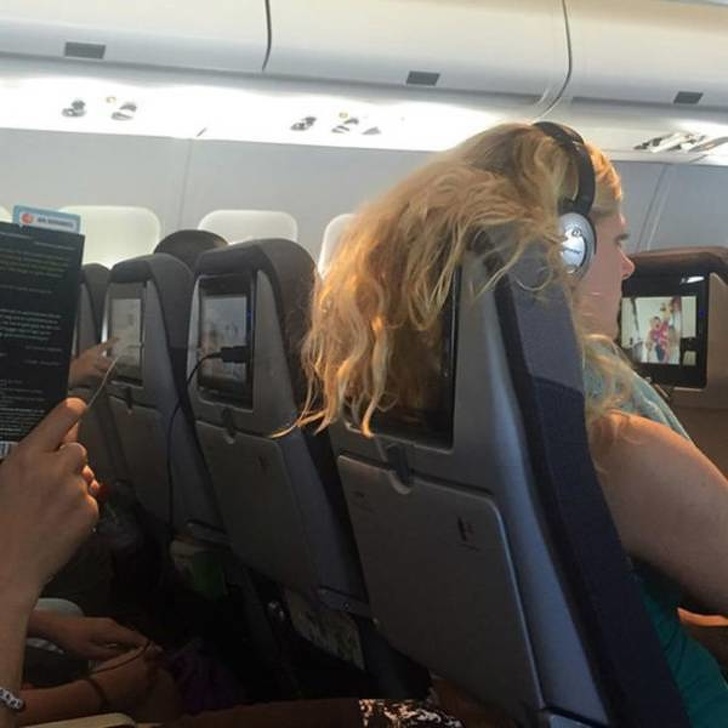 8. This is the kind of situations in which we really should not contain the desire and complain in some way. Do not mess with other people's food.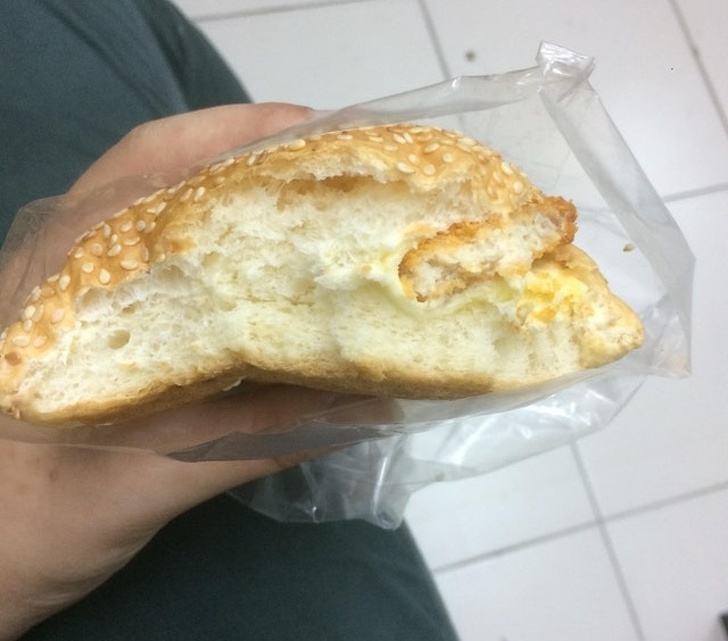 7. There are details, however small they may be, that make us uncomfortable to the point of not being able to bear it. How hard was it to align them all?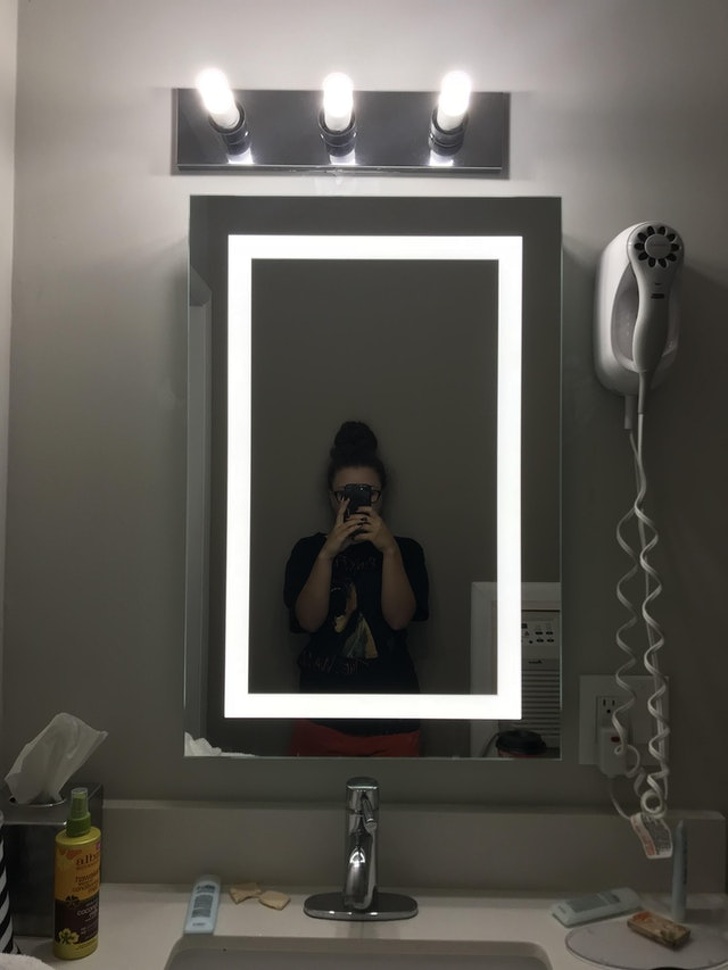 6. People who open packages in the wrong way also deserve a place in the category of terrible and really annoying people.
5. If there is someone in your office capable of doing this to the muffins, you should be careful as you may work with a person with severe mental problems.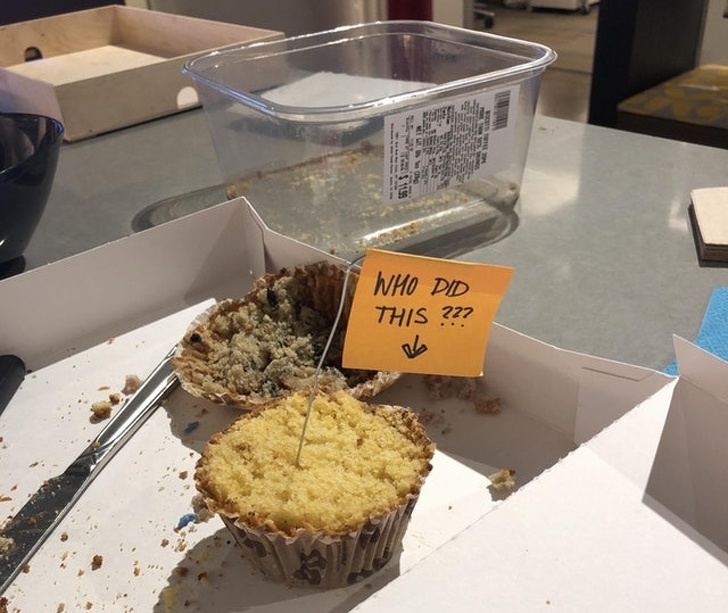 4. People who do this simply do not have any kind of consideration for those around them, what is the need to waste so much paper?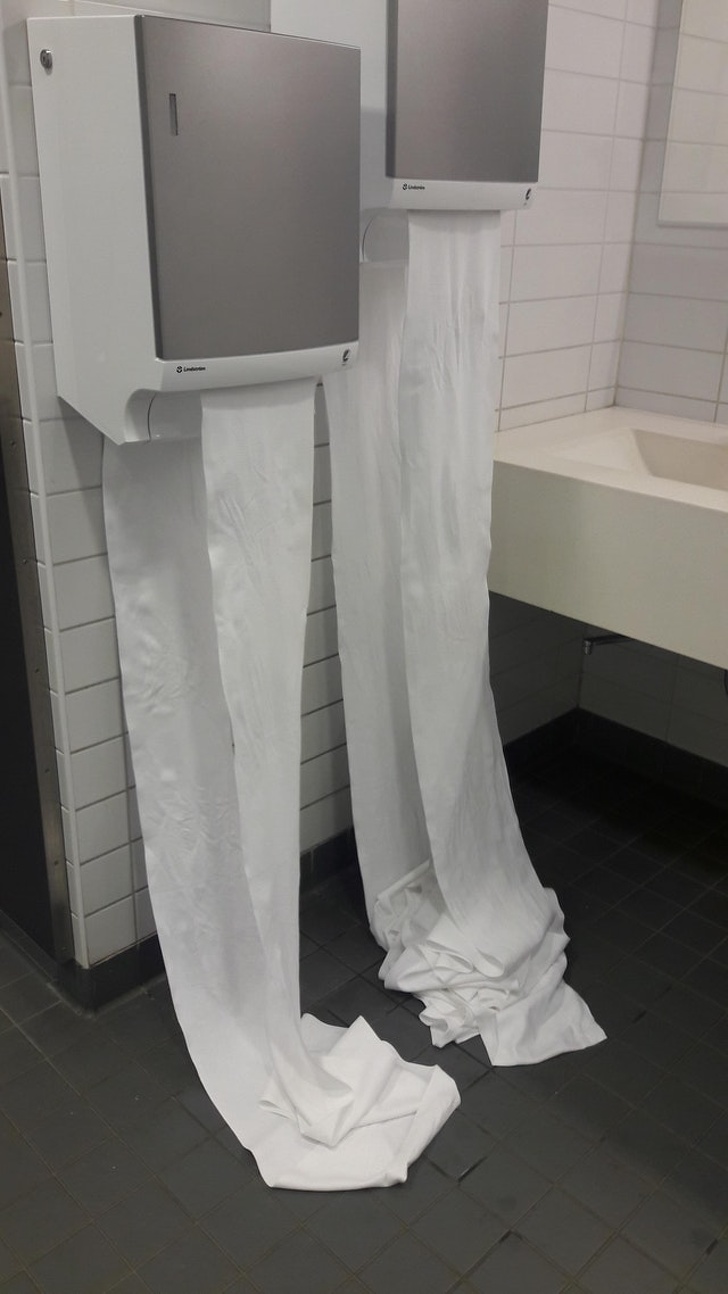 3. The kings of the category of annoying people are those who decide to disorganize all the articles of a store or supermarket without considering everyone else.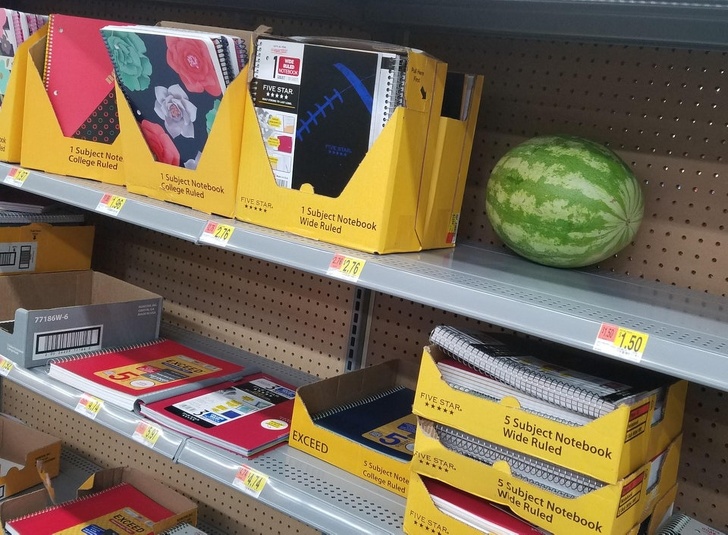 2. This boy's mother has the horrible habit of eating fries in this way, and we do not understand why there are such strange people in this world.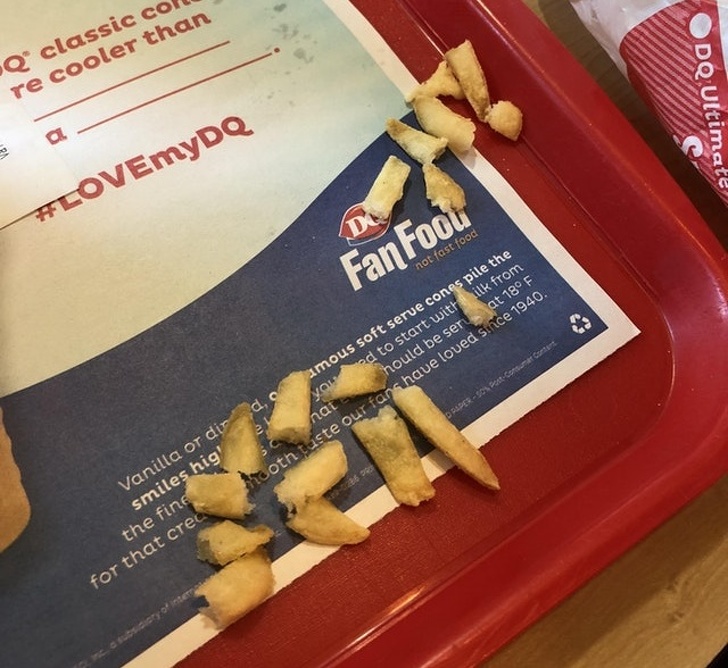 1. Someone did not know how to organize their groceries and ended up destroying some beautiful cupcakes. It is annoying and unfortunate to witness.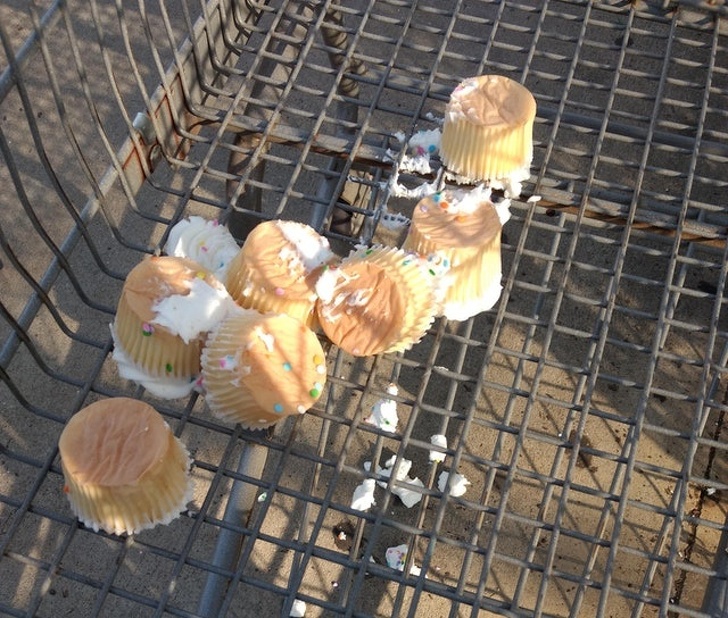 We know that many of these people may not be aware of their bad habits, but clearly some of them just do this to annoy others. What annoying habits irritate you? What bad habit do you have and do you usually bother all people with it? Tell us in the comments and do not forget to share this article with all those people who should improve their annoying habits.
Source: Brightside
Related: