A Photographer Created a Reshoot of Ads From the 1950s
During a Thanksgiving night, Eli Rezkallah, a 31-year-old photographer from Lebanon, came up with the idea to re-enact many old advertising spots from the 40s, 50s, and 60s inspired by his family's comments about the domestic chores that women should perform. Eli decided to reverse the roles of women and men to show that the sexist attitude is something of the past, and the last one represents a widespread stereotype.
This announcement of Van Heusen ties shows the difference that may exist today, a time in which more and more women put on their suit and go to work.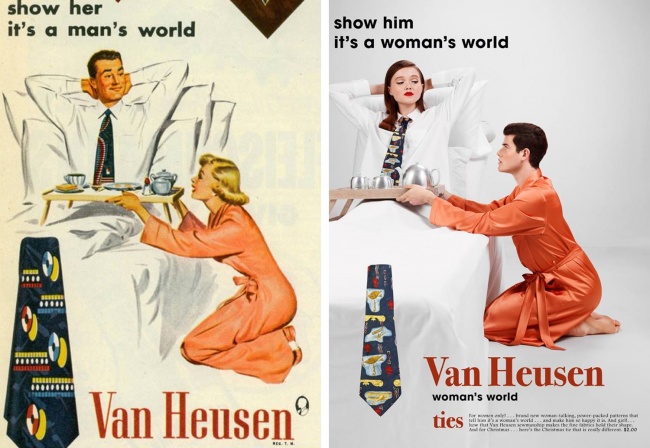 This "Chase and Sanborn" Coffee advertisement from the 1950s reflected that women were in charge of providing the best for their husbands, and the consequences they would suffer if they did not.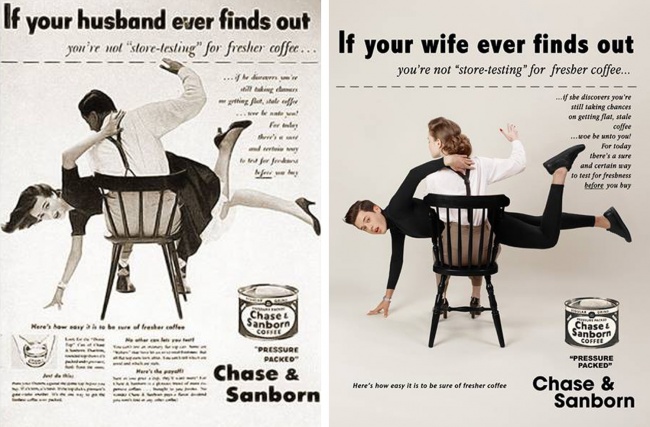 The beer was something reserved primarily for men, and in this Schlitz Beer advertisement, we can see a change in this dynamic. Luckily he did not burn the beer!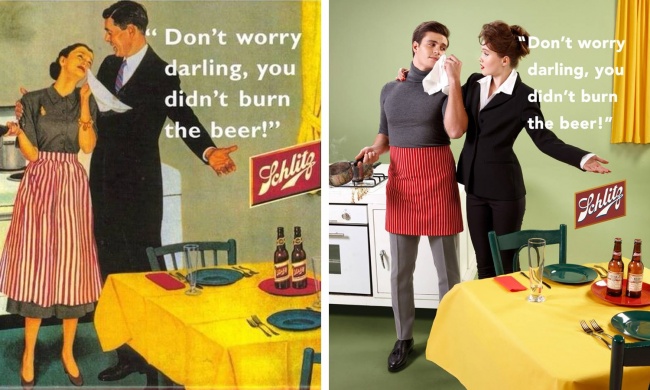 Hardee, a chain of fast food restaurants, reminded men that the women's place was in the kitchen, but if they were still single, they could visit their restaurants.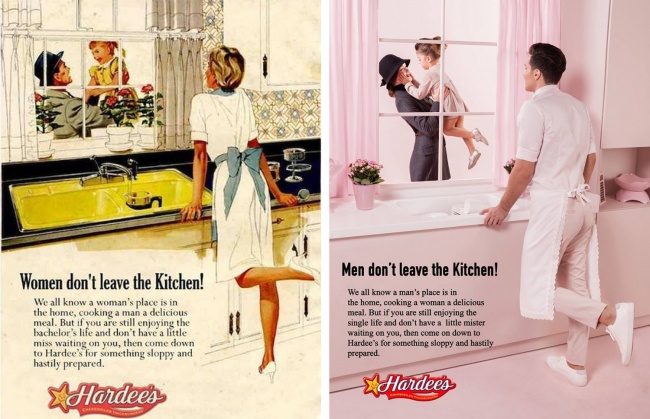 Seeing a woman wearing pants in 1962 was inconceivable, and this is why the Mr. Leggs brand reminded men of their influential position in the house, but times have changed.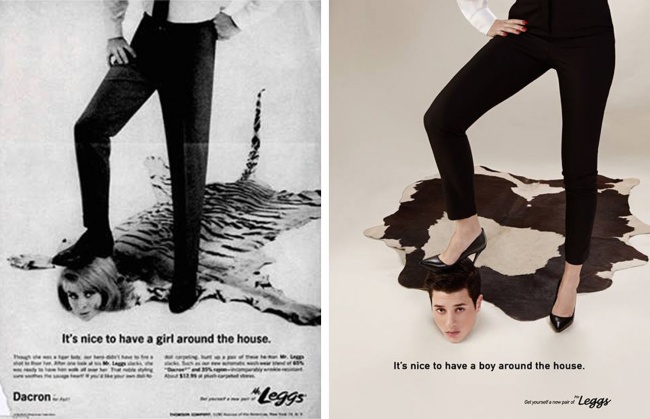 The Chemstrand nylon stockings advertising in the 1940s show a different vision when we invert gender roles, but it looks just as good.

The Christmas advertisement of Hoover vacuum cleaners that we could see in the 50s showed the ideal gift for women, but in reality, it was nothing more than a macho vision of the situation.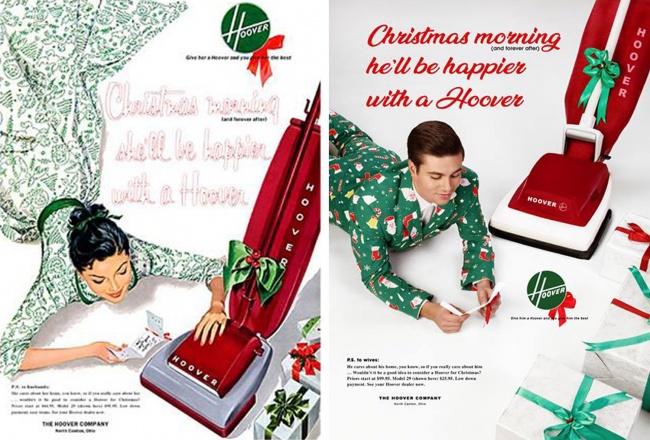 A very marked idea at that time was that women were not able to open even a bottle of Ketchup, as they showed in the advertising of Alcoa Aluminum in the 1950s.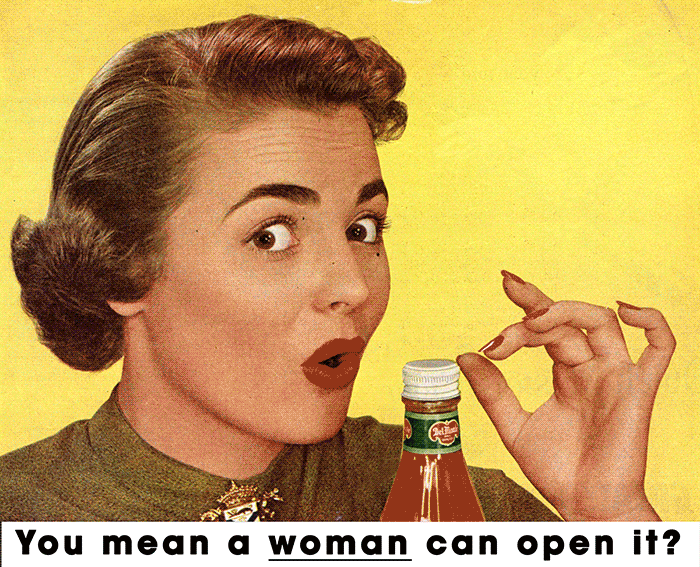 This advertising of Lux Detergent of 1956 spread a stereotype that unfortunately remains in some minds, but that now shows a reality that also affects men.

This photographer, who began working as a fashion photographer when he was 16 years old, did a great job in accurately representing how women were seen at that time but changing, in a very creative way, the gender roles. Do you agree with this way of describing men and women today? Or do you think that the people at that time were right? Tell us your opinion and do not forget to share our content with all lovers of photography, and with those who repudiate machismo.
Sources: Brightside
Related: