22 Amazing Photos That Seem Fake but Are Actually Real
Many people turn to Photoshop to transform or alter their images looking to achieve something impressive or different from the ordinary. However, many of the most remarkable photographs that can be found on the internet are the work of the most powerful tool that exists in this world, Mother Nature. This is why it is not strange that many artists take it as inspiration to create their works, as you can see in this list of impressive images that includes an actual "stairway to heaven."
22. When a hurricane destroys everything that is standing, but the photographer sees the opportunity to show the world from another perspective.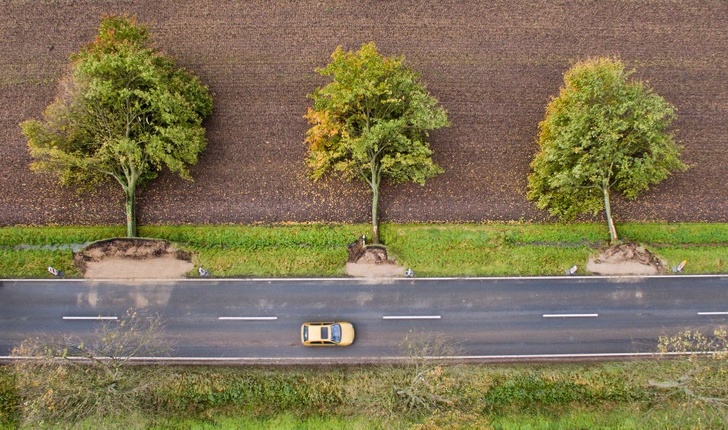 21. Benedict Radcliffe is an artist who developed this work of art on public roads using only wire to outline a vehicle. It looks digital, but it's impressive.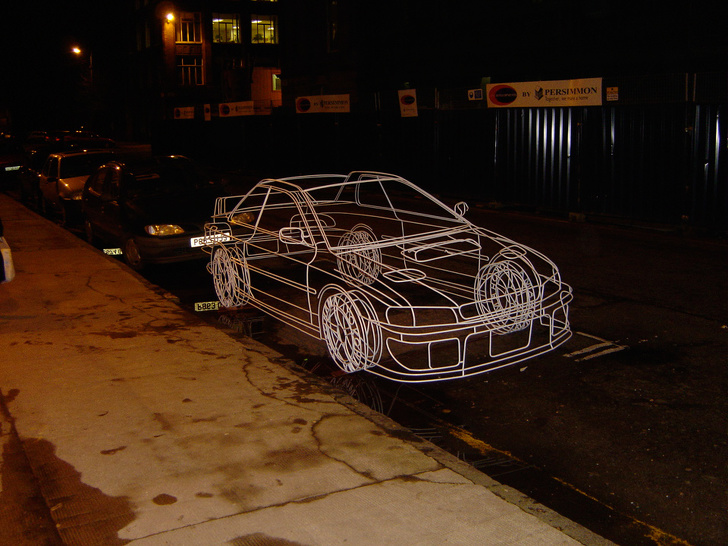 20. This image shows us the power of nature represented in a shark that decided to take a bite much bigger than it could swallow.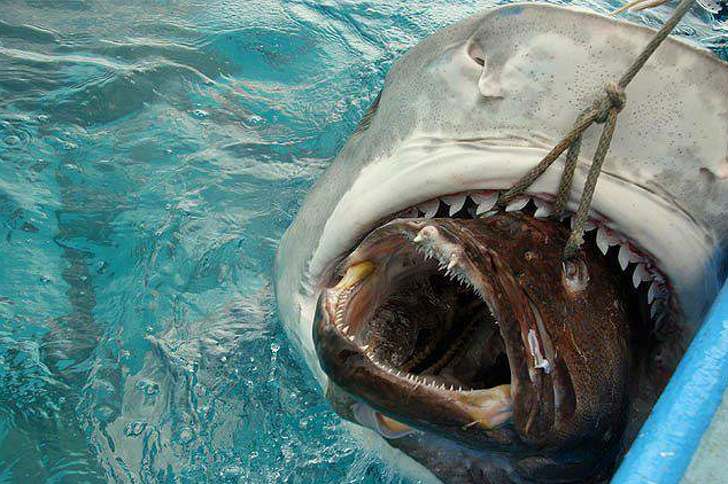 19. This impressive image has nothing to do with any digital edition, it is a photograph of the ice formations under Lake Abraham in Canada during the winter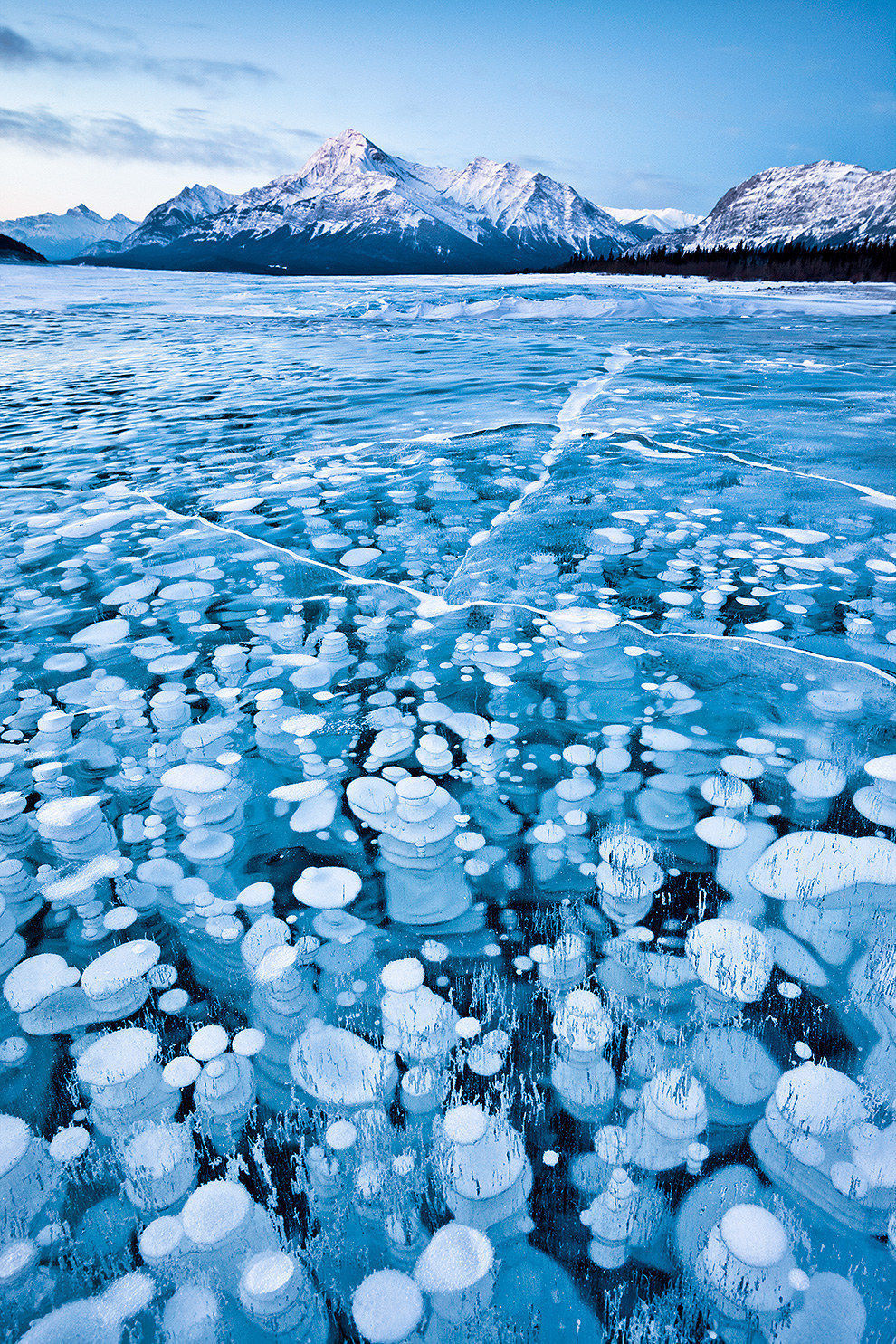 18. An interesting and strong message that is part of a series of announcements made during a Greenpeace campaign in Russia to oppose drilling.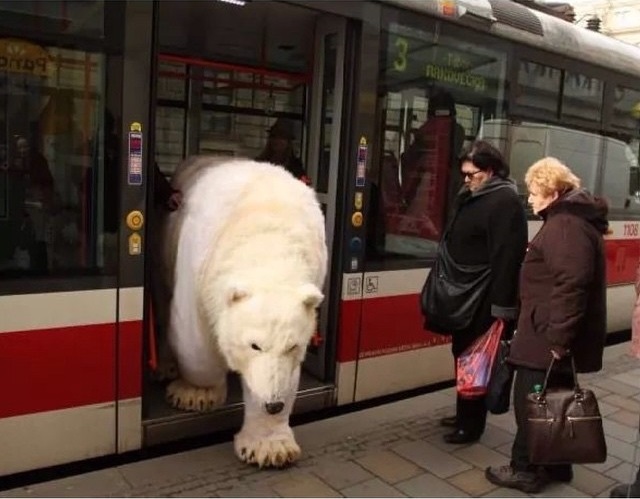 17. This image may seem an exaggeration, or perhaps something achieved with editing, but the reality is that it is an image of She Ping with 460,000 bees tied to his body.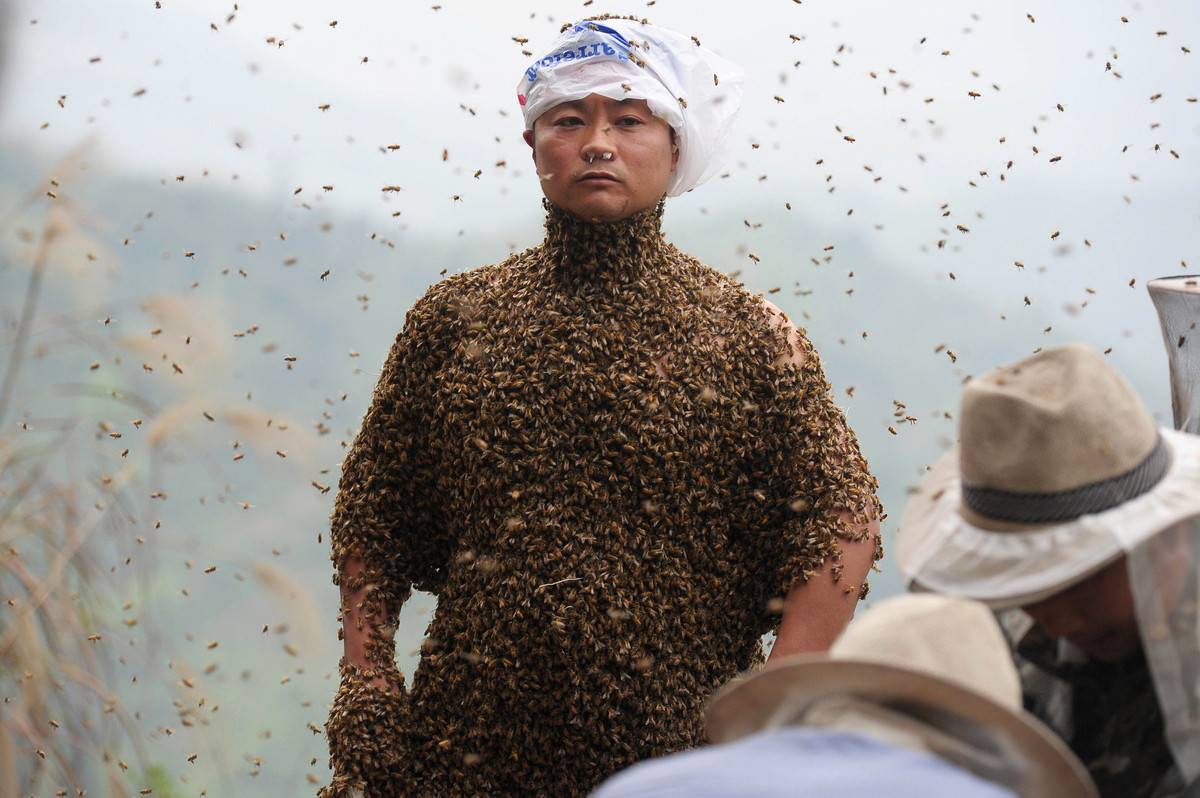 16. This image shows one of the incredibly realistic sculptures by Ron Mueck that represent a very personal vision of the human being.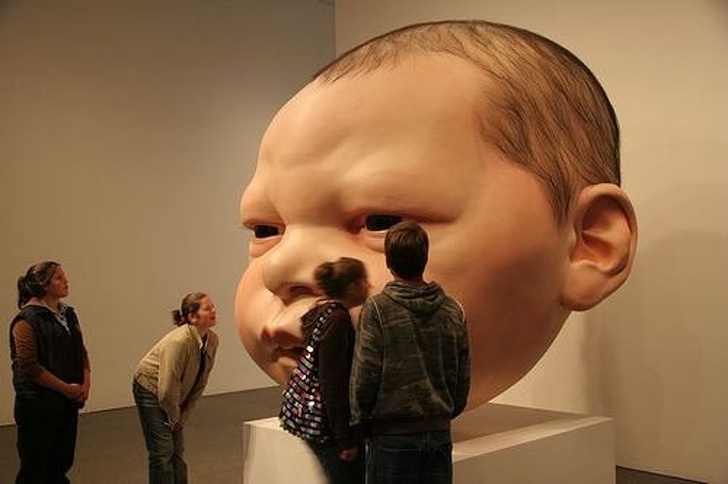 15. A photograph of a phenomenon that can quickly scare more than one person. The Arcus cloud dust storm formed in Australia is impressive.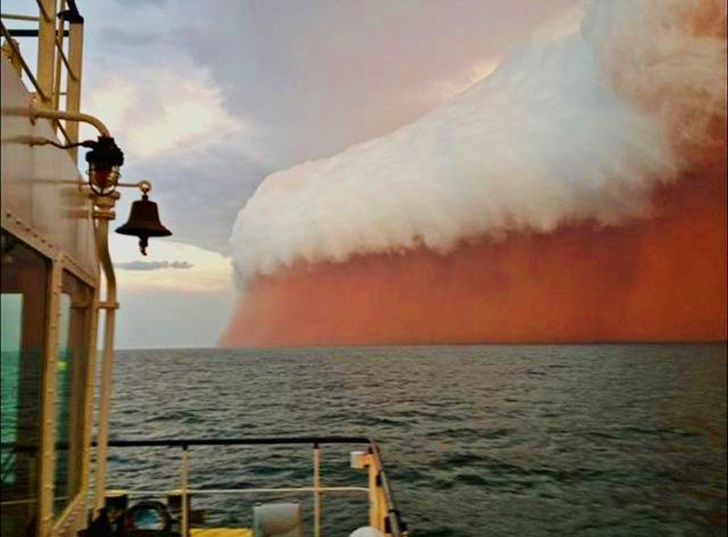 14. This sculpture looks like a photo editing trick, but in reality, this floating faucet sculpture is part of Philippe Thill's creativity.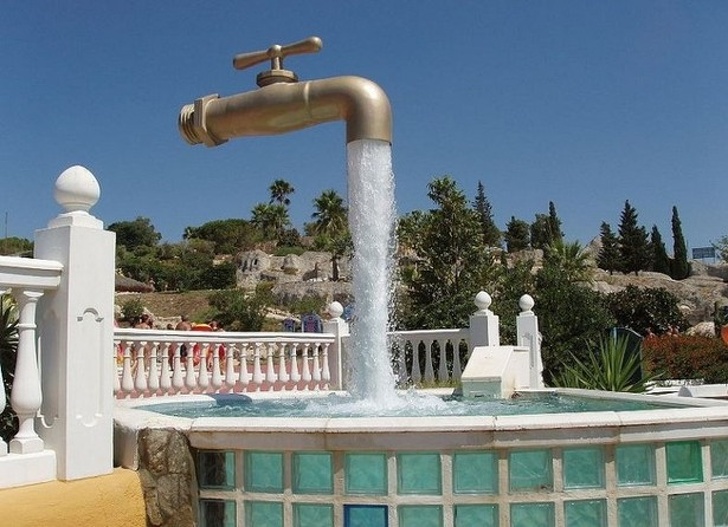 13. This sinkhole that appeared in Guatemala in 2010 seems fake, but the sad reality is that it happened and took the lives of several people, as well as some structures.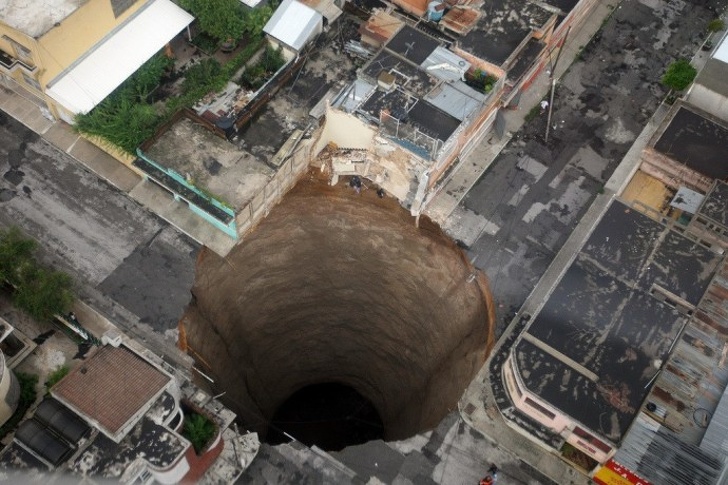 12. Good makeup can cause a sensation, but a spectacular makeup can make the fantasy come true and turn someone into a character of the 50s.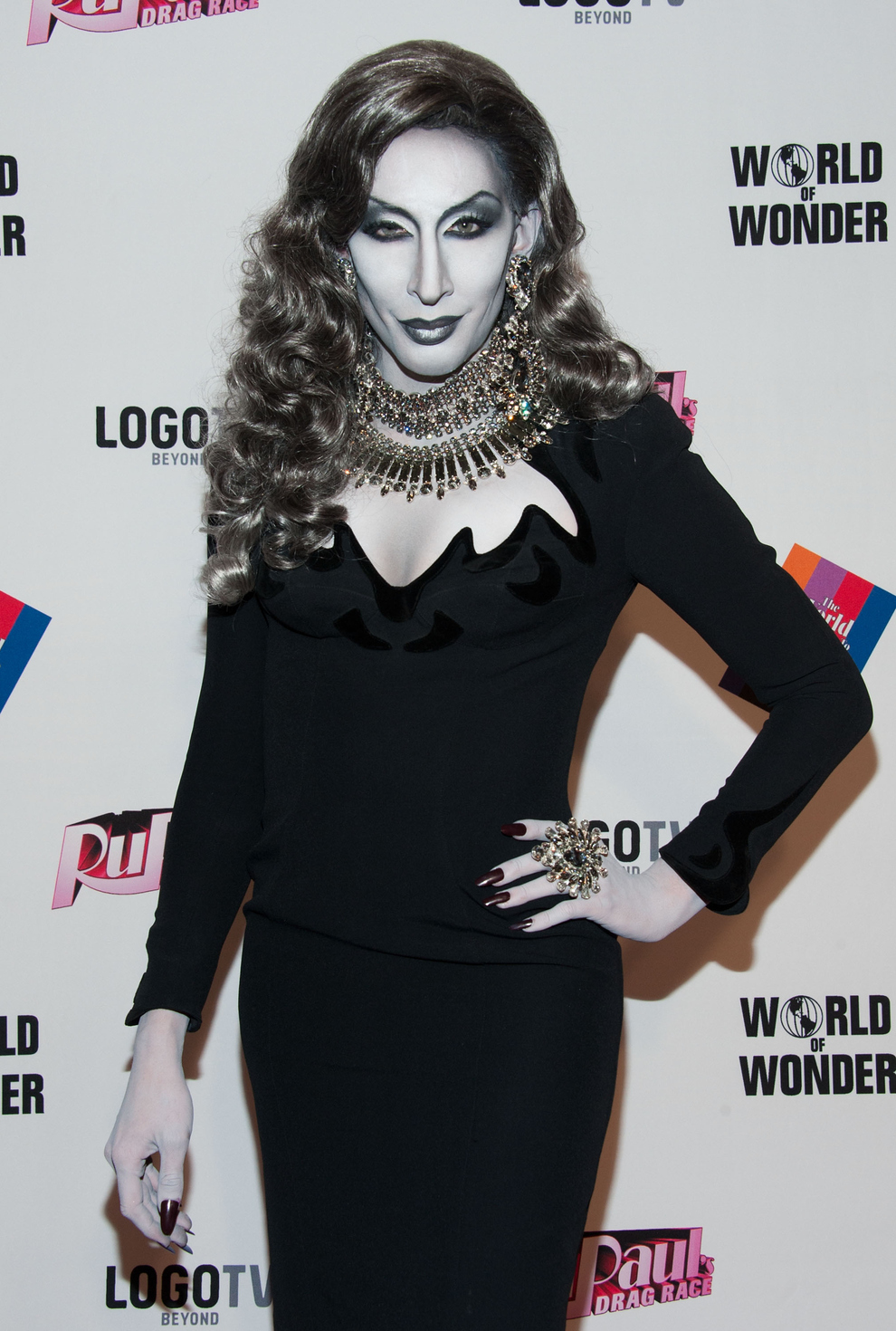 11. The cruise that appears in this photograph is so big that anyone could think that it is sailing on earth, but the truth is different.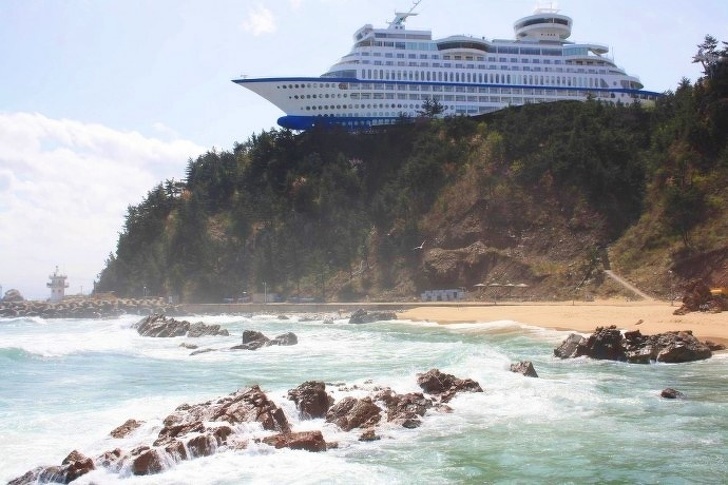 10. This beautiful photograph shows 2 Chinese fishermen crossing a river full of so many algae that looks like part of the movie "What dreams may come" by Robin Williams.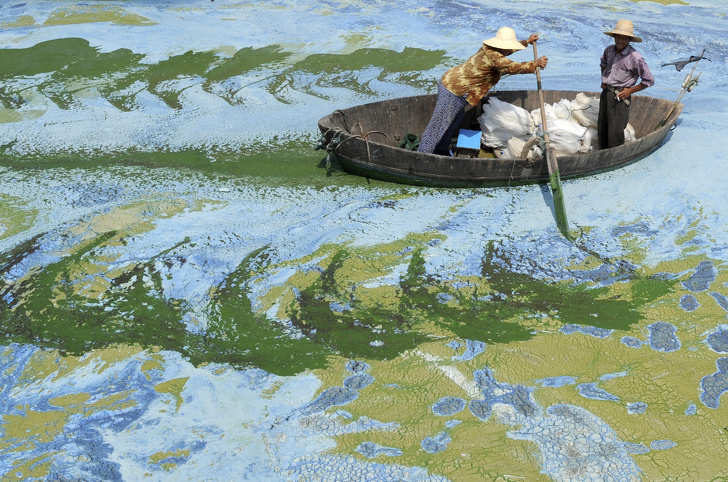 9. Not usually photographed together, but this image shows a tornado and a rainbow that appeared at the same time in Kansas. Run to a shelter!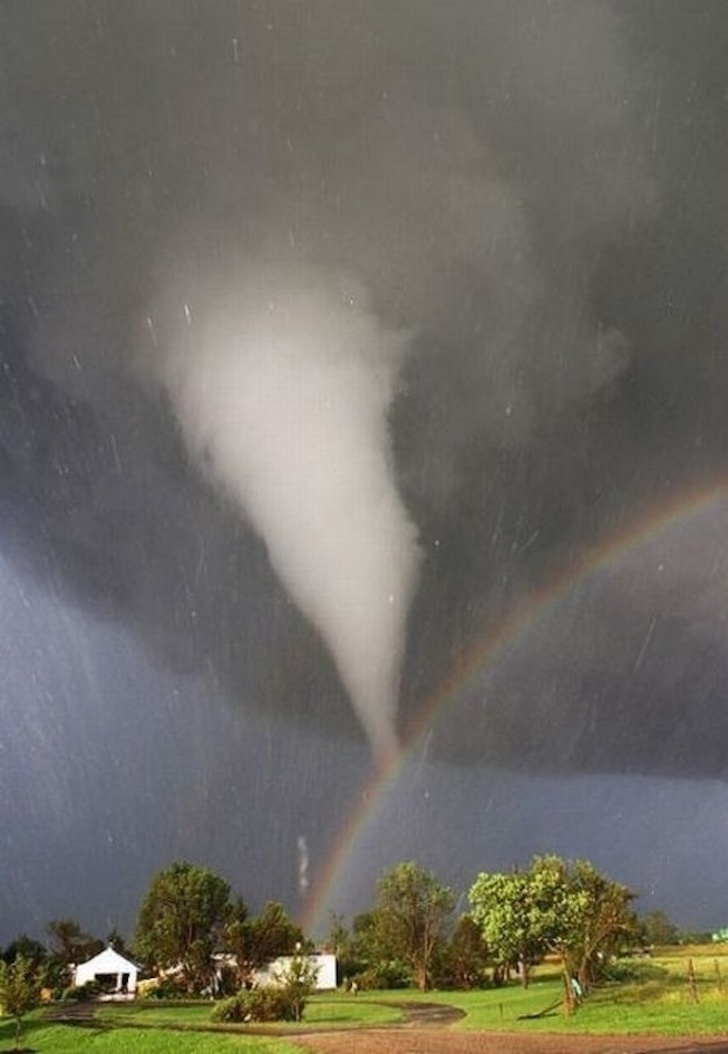 8. It may seem like a strange creature from the imagination of a madman writer, but in reality, it is an animal that exists. It is a lion's mane jellyfish.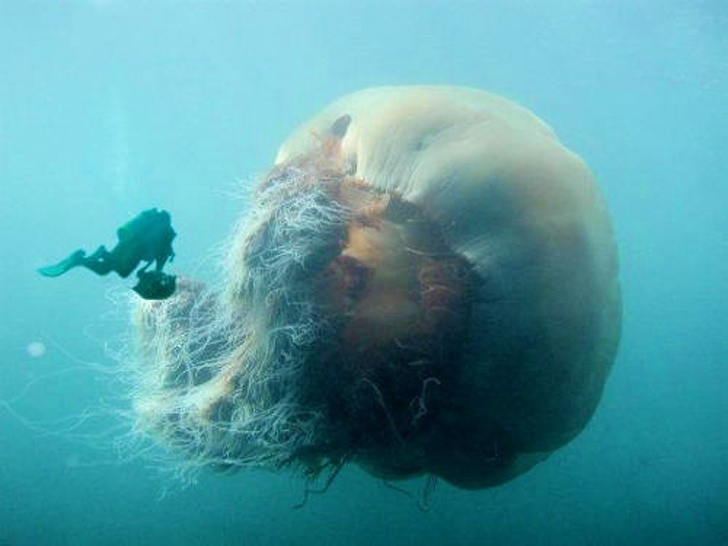 7. Another image that includes an Arcus cloud but this time can be observed crossing the road and stunning more than one driver who saw it.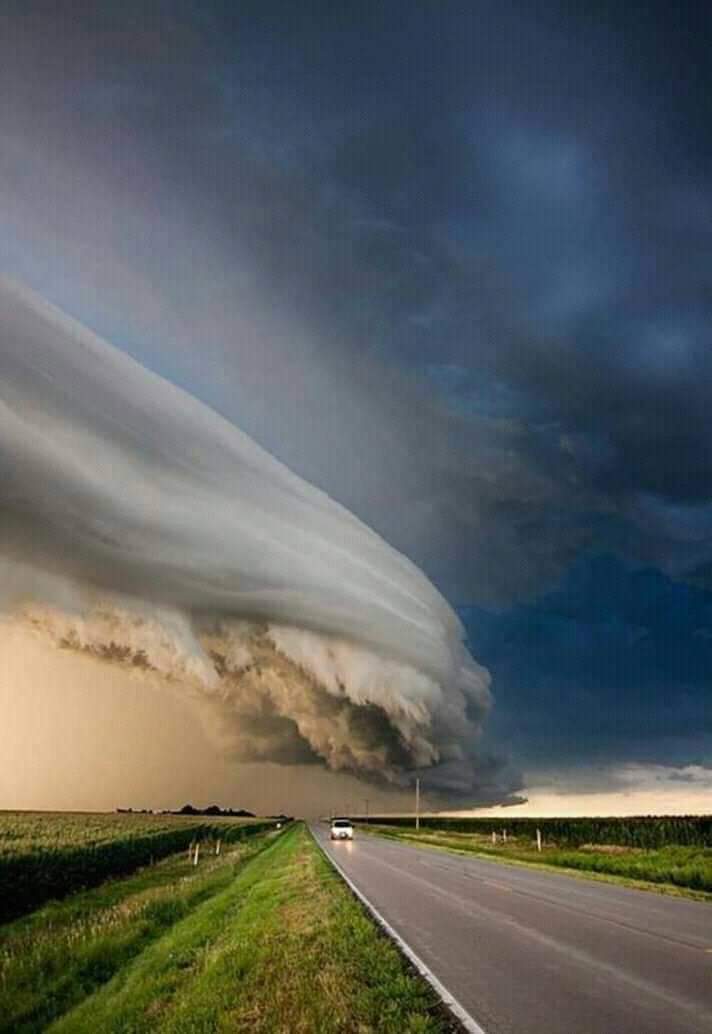 6. This is the Solna Centrum metro station located in Stockholm, and it looks like an apocalyptic scene of one of the most recent films.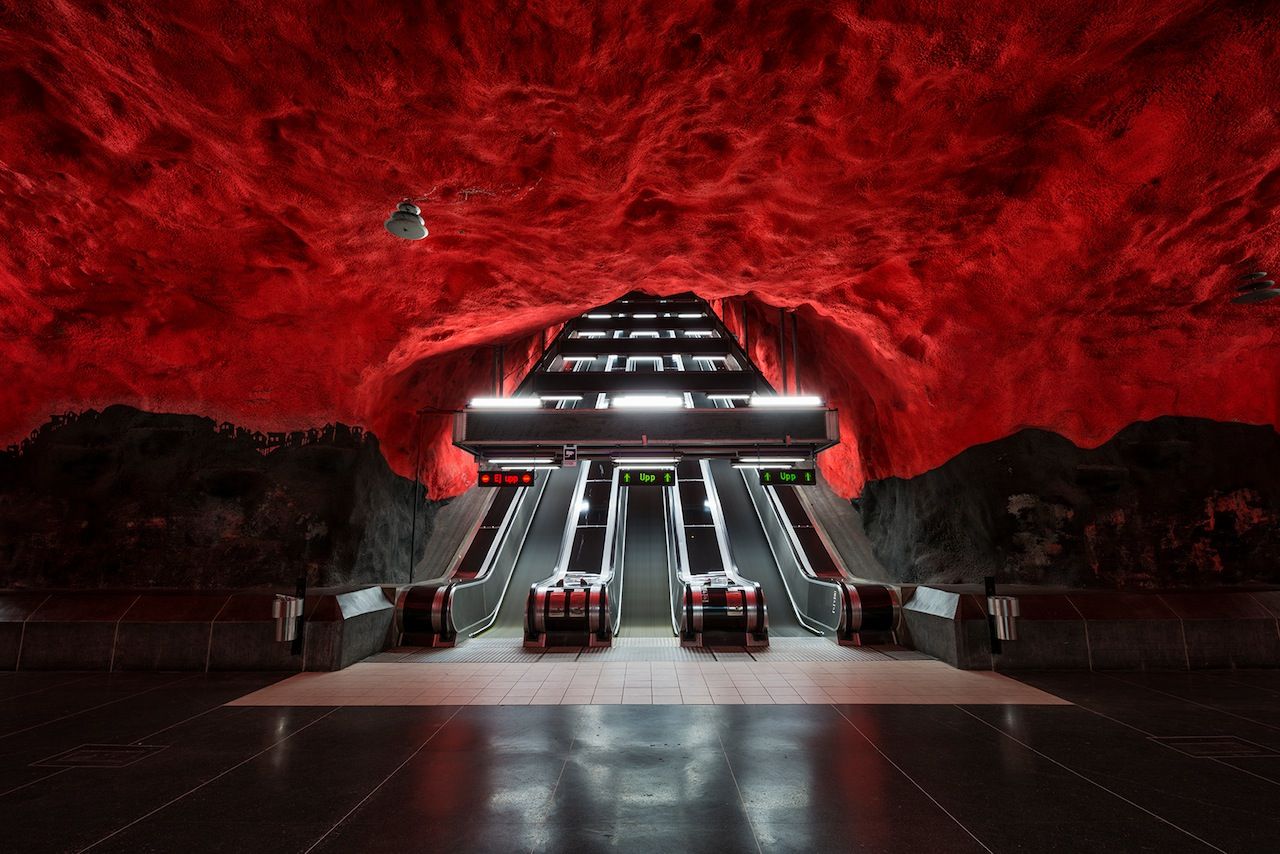 5. Georges Rousse is an artist who produces this kind of hyperrealist works that make people doubt the proportions and ask themselves, How did he make it look so perfect?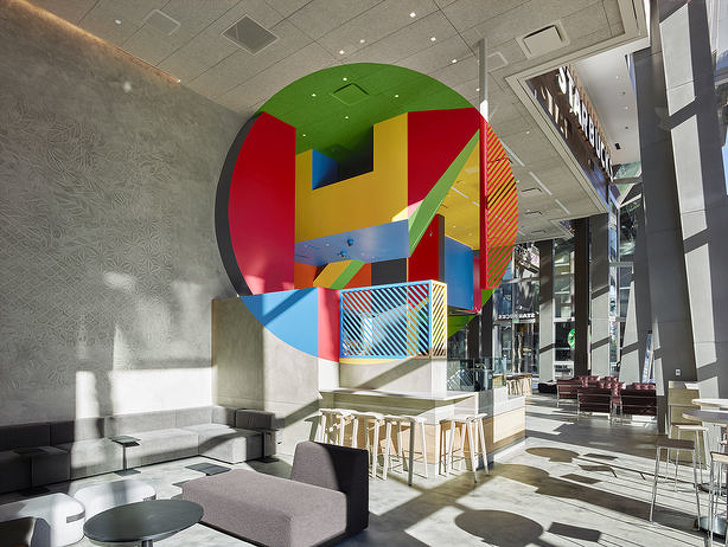 4. This wooden shelter has several mirror panels that generate a fascinating optical illusion to the people who find it in California's High Desert.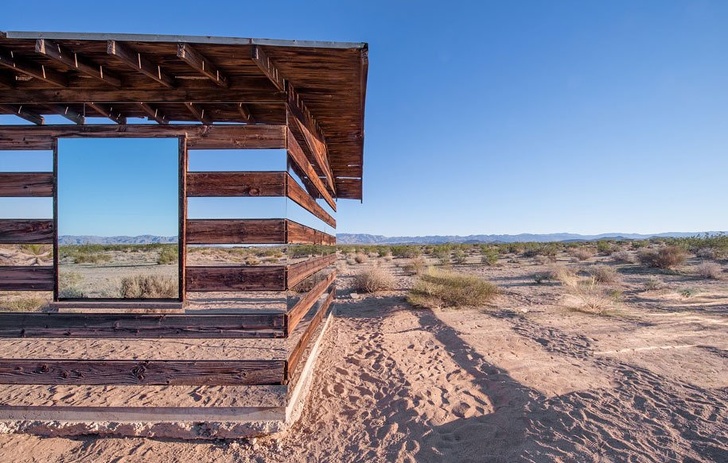 3. Goats can be classified as the creatures with the greatest balance in the entire animal kingdom, but it is very likely that goats are not interested in that prize.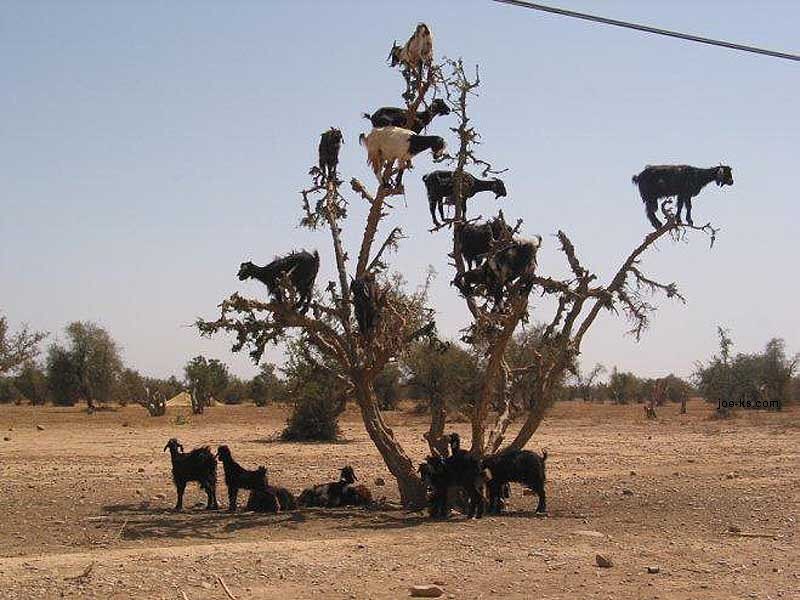 2. There are many parks in Hokkaido, Japan, that show us a variety of flowers and spectacular colors, and at first glance, they look like a digital work of art.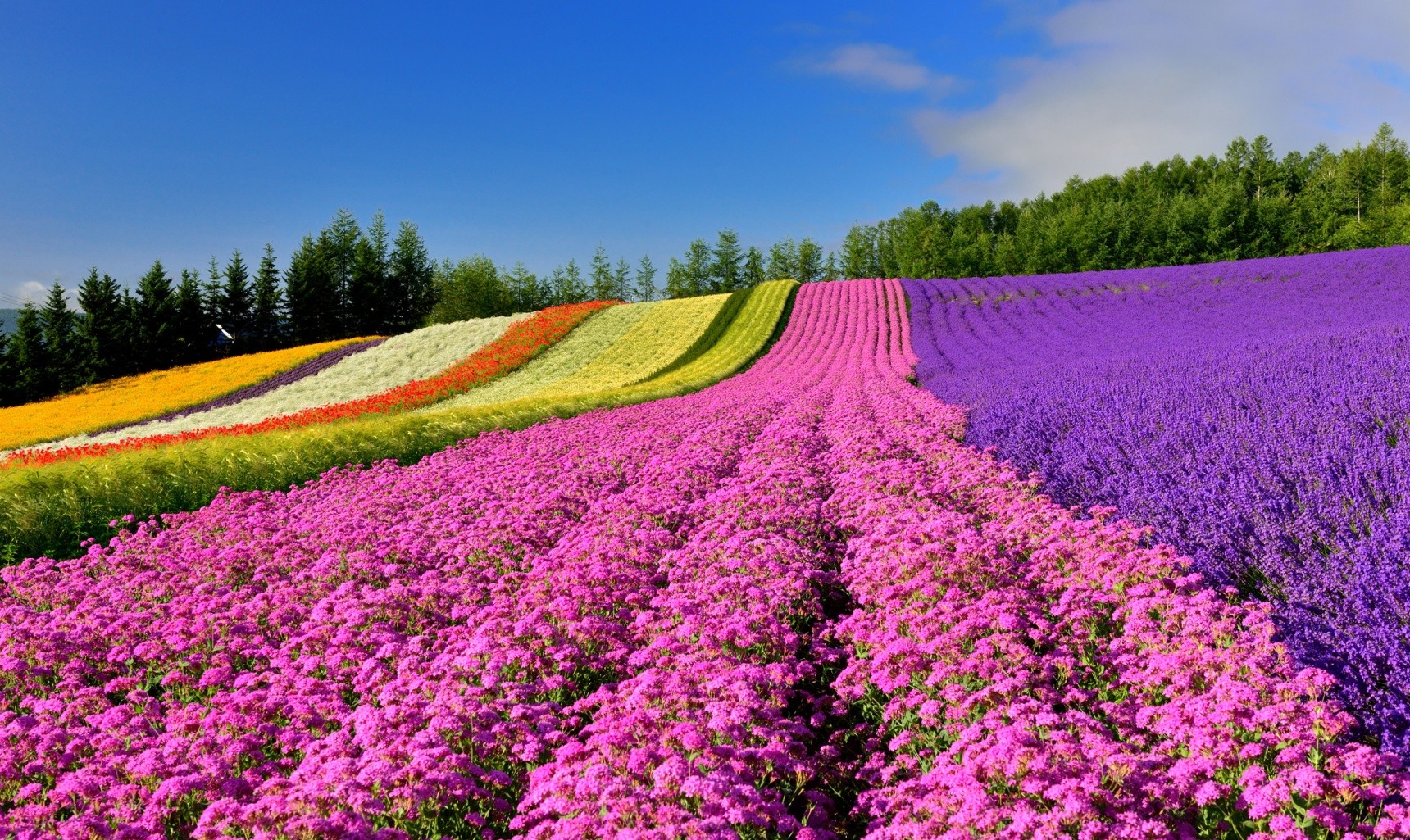 1. This unique work of art by David McCracken, called "Diminish and Ascend," shows an imposing stairway to heaven.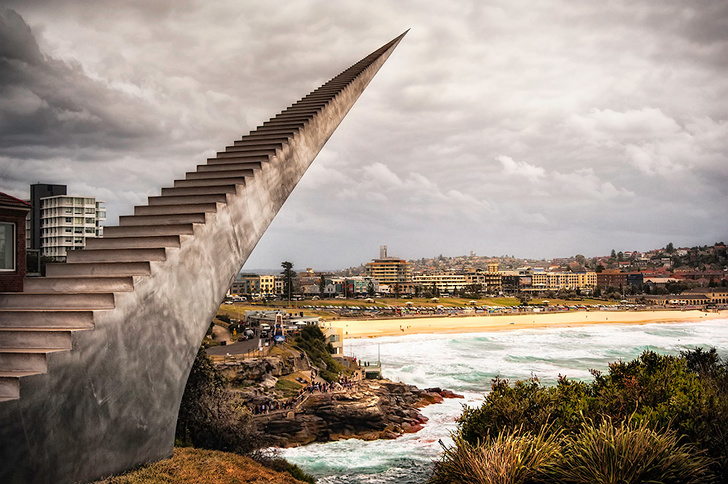 The vast majority of these images have been confused by people who think that they are actually the work of a designer with a lot of free time, but they are all images of real objects and places that show us the power of nature and human creativity. Can you believe that these images were not altered in any way, or do you think that we are tricking you? Do not hesitate to leave us your comments about these photographs and share this article with any person who loves art and incredible works.
Sources: Brightside
Related: