15 Traditions From Different Countries That Surprised the Whole World
Almost all people have experienced some cultural shock at some time in their life, either during a trip to a distant and different country or when meeting people whose culture and traditions differ too much from their own. In this list, you will see some of the most particular traditions of some countries, and you will discover why the left hand is so repudiated in the Middle East.
15. In India, it is very uncommon to find toilet paper in bathrooms. People are usually provided with a small bucket of water to wash after going to the toilet because the use of toilet paper could clog the pipes and generate additional waste.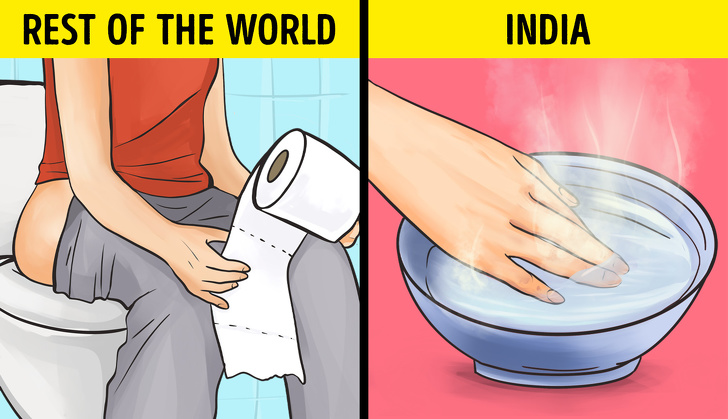 14. In the community of Tidong in Indonesia, the tradition dictates that the couple should avoid going to the bathroom during the three days after the wedding to avoid bad luck. Their relatives watch that this is fulfilled, so they only eat and drink what is necessary.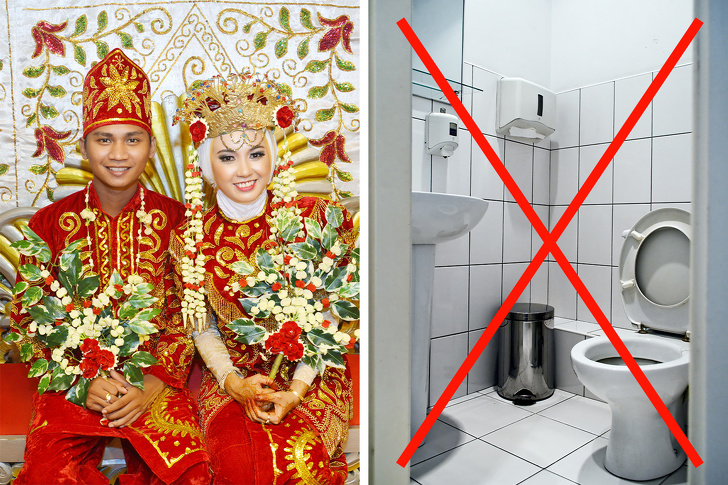 13. In the Maasai tribe of Kenya, spitting is a common way of greeting and showing respect. The members of the tribe will spit their hands before greeting another person, and they will even do it to babies or brides to bless them and bring them good luck.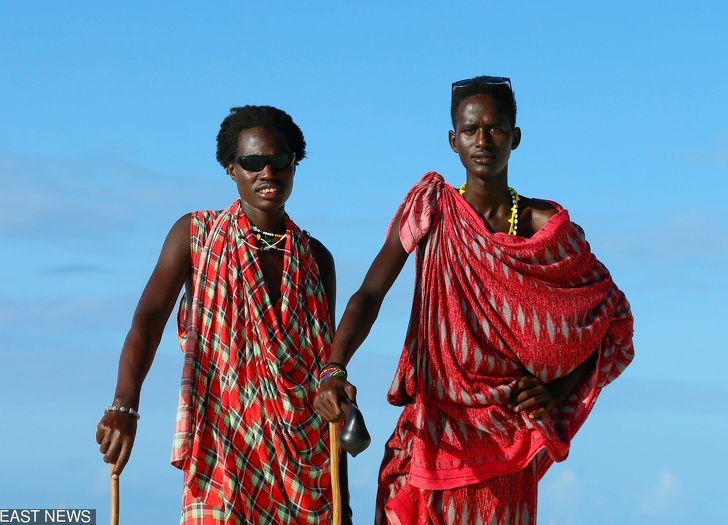 12. Roses are a great gift, but their color can have many meanings. In Mexico, you should avoid giving yellow roses because they mean death according to the culture of this country. It is better to stick to the traditional red rose.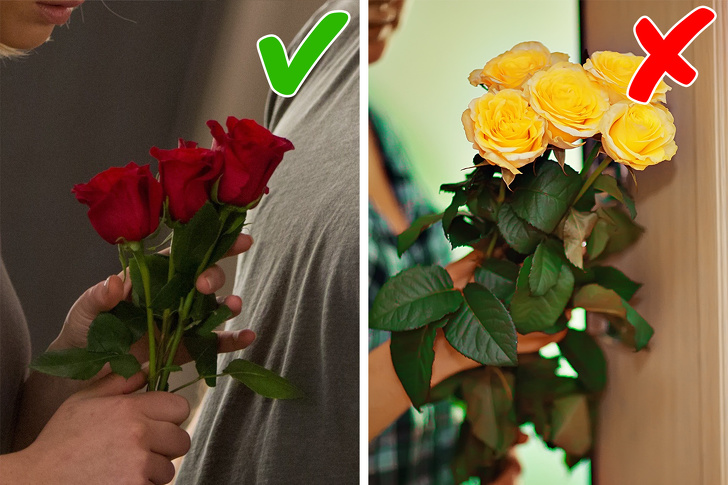 11. In Germany, there is a tradition called Polterabend in which the guests of a couple bring pottery to the couple's home to later break it. The groom and the bride must clean up the disaster as this will bring good luck and encourage teamwork.
10. An old tradition of the sixteenth century remains in Denmark. If a person is still single for his birthday, his friends bathe him in cinnamon as a reference to the ancient spice merchants, who did not have time to get married because of their travels.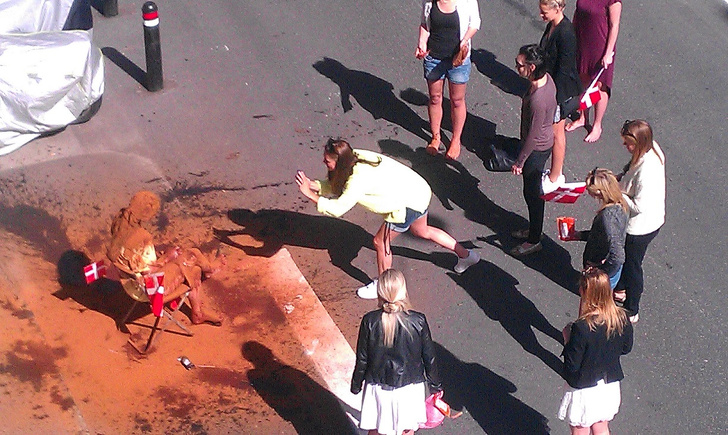 9. Venezuelans are very peculiar people when it comes to punctuality. It is usual for them to arrive a bit later than initially scheduled because they enjoy a more relaxed pace concerning this, and being late implies making a grand entrance to the event.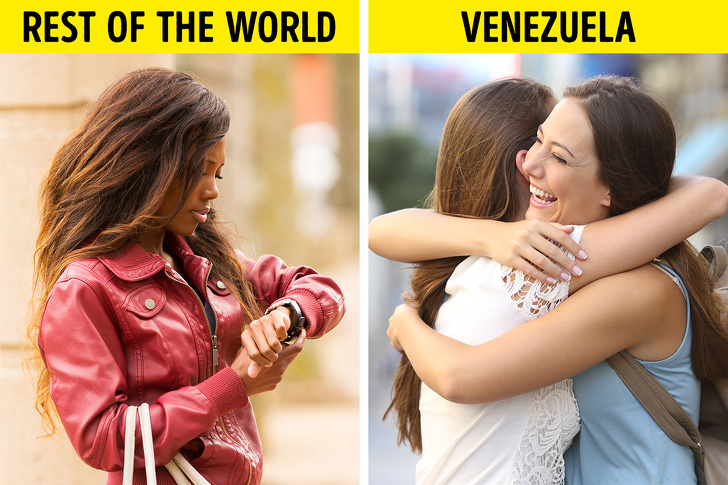 8. In Hungary, it is forbidden to clink beer glasses before drinking. This tradition goes back to 1848 when Austria defeated the Hungarian revolution and decided to celebrate it by drinking beer and clinking their glasses. As a result, the Hungarians promised not to do it for 150 years.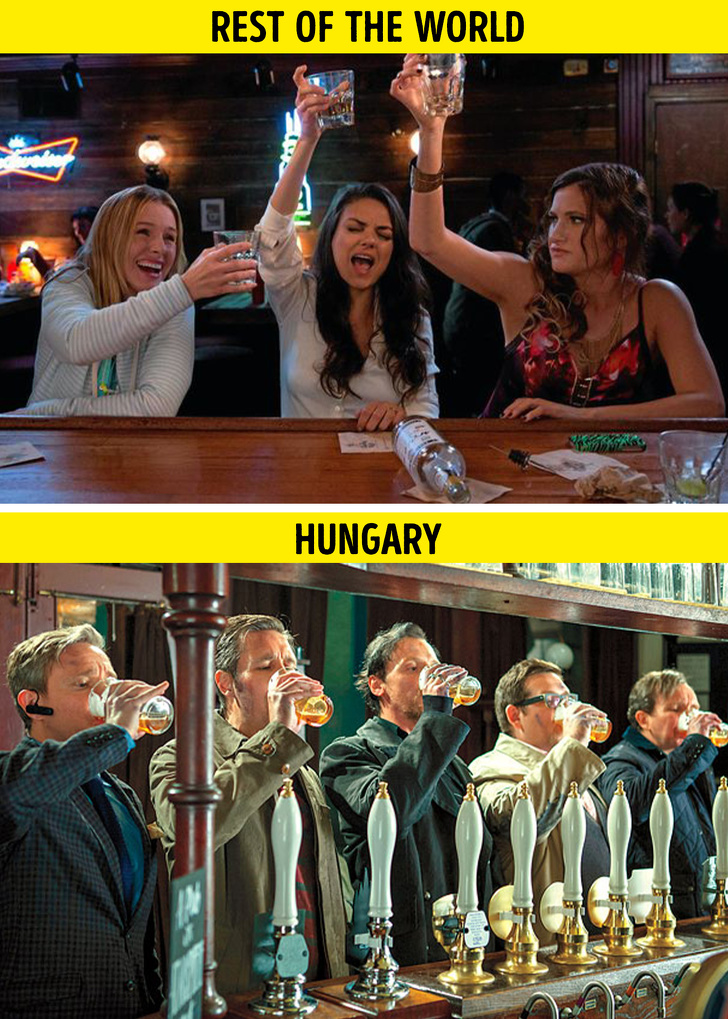 7. In Brazil, a tribe called Sateré-Mawé has the tradition of making boys do a traditional dance with gloves filled with bullet ants once they reach a certain age. This tradition is somewhat harsh because the bite of that ant is considered the most painful in the world.
6. On the Pentecost island of Vanuatu, a ritual is performed in which men must jump from tall wooden towers with nothing but vines wrapped around their ankles because they believe that a good land dive helps the health of men and the next harvest of yams.
5. In France, there is a tradition that is celebrated on November 25 of each year. Sainte Catherine, the young patron saint of single women, is commemorated that day, and women over 25 wear green and yellow hats that mean wisdom and faith for their lives.
4. In many countries, lighting fireworks is part of their New Year traditions, but in South Africa a different kind of culture has persisted since the end of apartheid in which people throw their furniture out of the window, getting rid of everything old and bad.
3. Saunas are a crucial part of Finnish culture. In the business world, there is a prevalent tradition among most companies that involves meeting with partners and business colleagues in saunas to discuss in a more relaxed environment.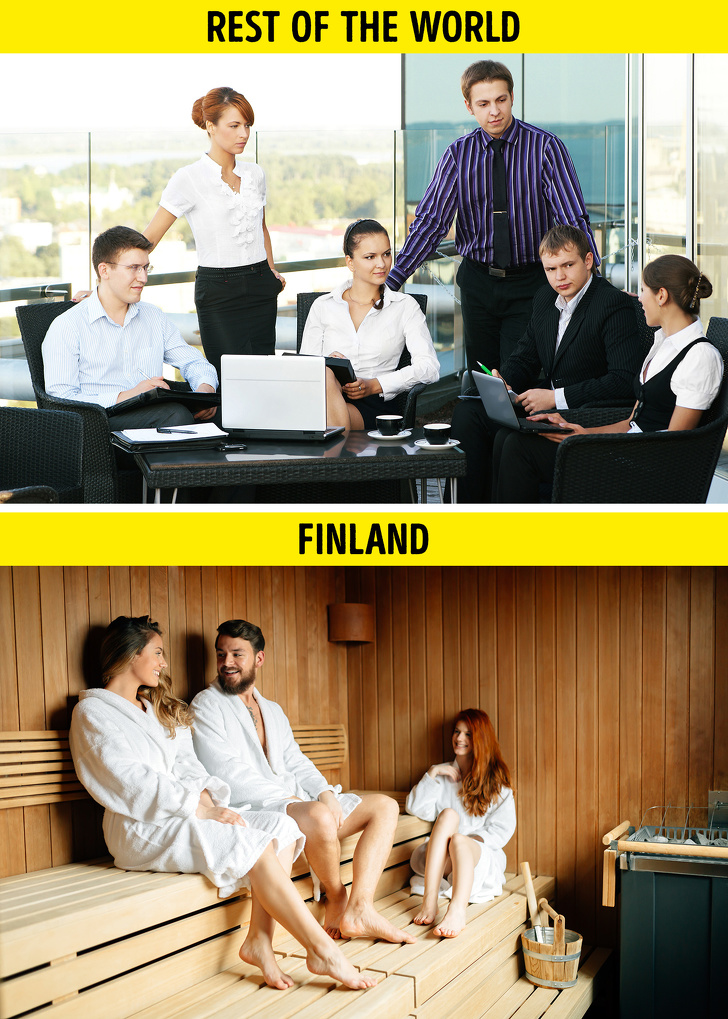 2. Weddings are usually moments of happiness, but in China, most marriages are preceded by the bride crying for a month before her wedding. After a few days, her mother and other relatives join her to show their joy for her future marriage.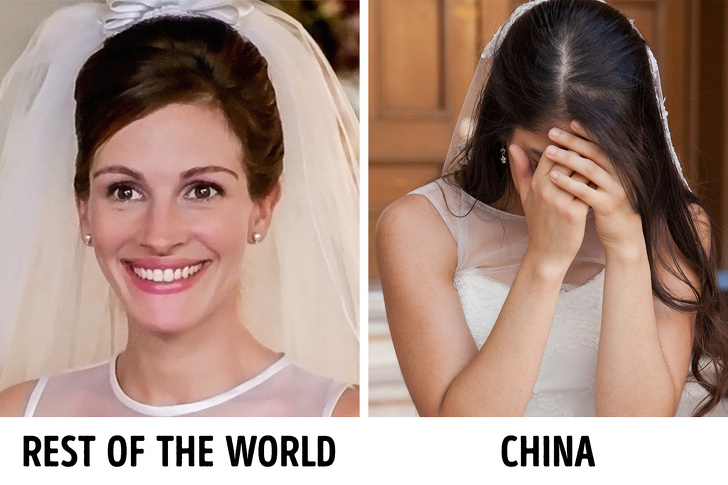 1. Using your left hand in the Middle East is considered nasty because it is the hand you use to clean yourself after using the toilet. This hand is seen as a rude and unhealthy hand and is never used to greet friends or during meals.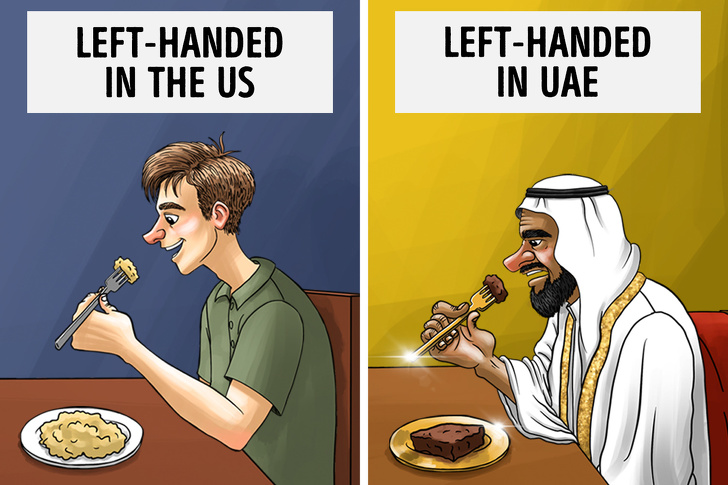 In all countries of the world, there are bizarre and particular traditions that can often surprise you, but it is logical that on a planet with a population of nearly 8 billion people there are many different ways of seeing life. Which of these traditions did you find the strangest? Let us know in the comments which has been your most interesting cultural shock and do not hesitate to share this article with all the people who are about to travel to other countries.
Sources: Brightside
Related: