26 Dogs Who Were Caught at the Most Unexpected Moment
Dogs are ridiculously beautiful creatures that give us a lot of happiness, so we can not avoid taking pictures of them in those moments when they remind us why we love them so much. Some like to sleep with their legs in the air, sit like humans, or do any of the things that you can see in this list of dogs that will get hundreds of smiles with their occurrences.
26. All cars should come from the factory with their certified puppy holder; it is more important than any other luxury.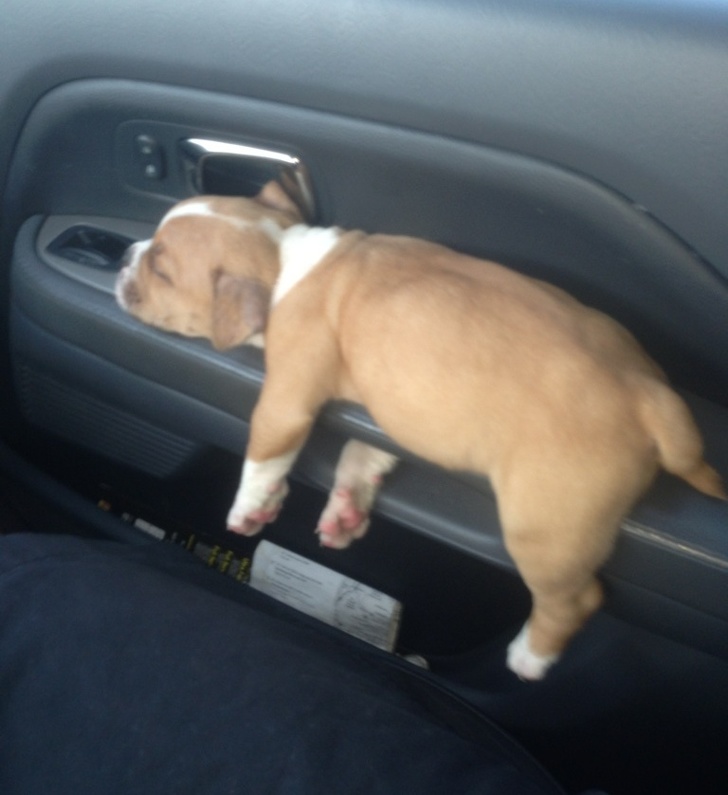 25. This girl says that when she is outside, her dog seeks to get her attention in this particular way to make her take him for a walk.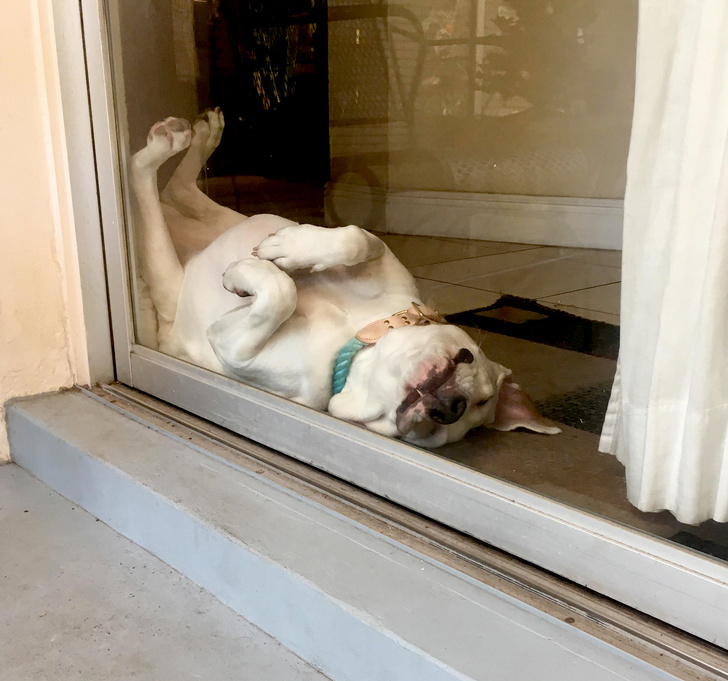 24. The unbearable heat also affects the beautiful dogs, so many of them may succumb and begin to melt.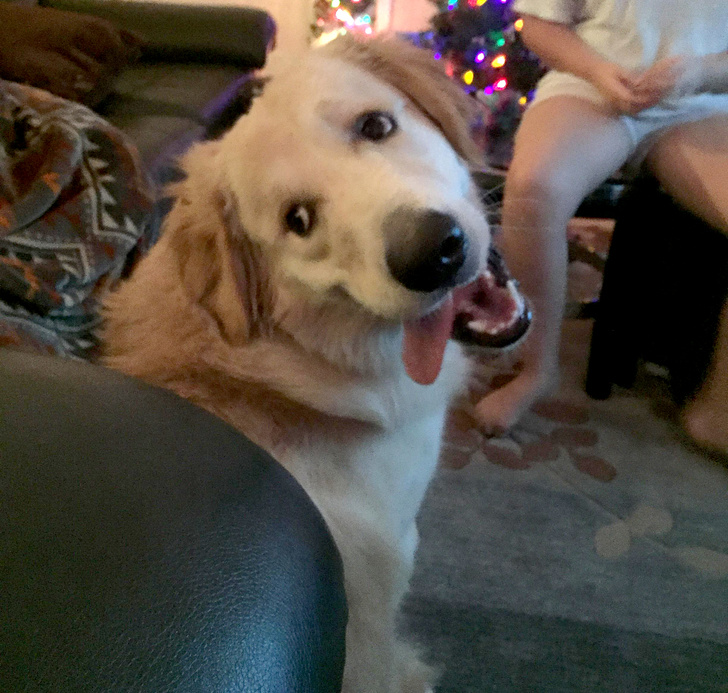 23. All people who love yoga have experienced that first class in which they are not sure of anything, like this little puppy.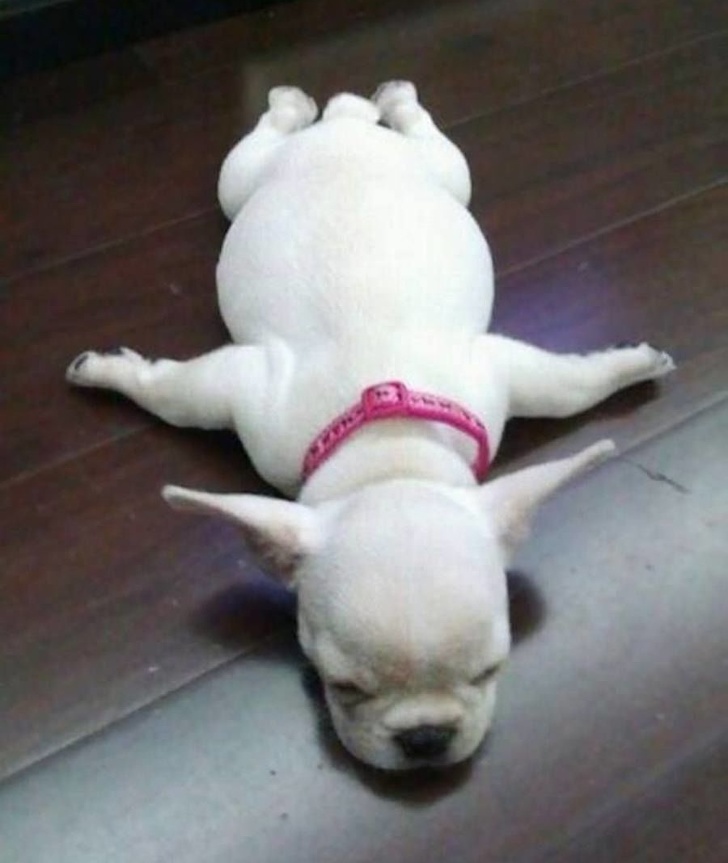 22. This dog adopted the customs of his owner so that whenever they sit down to watch television, he accompanies them sitting on the couch.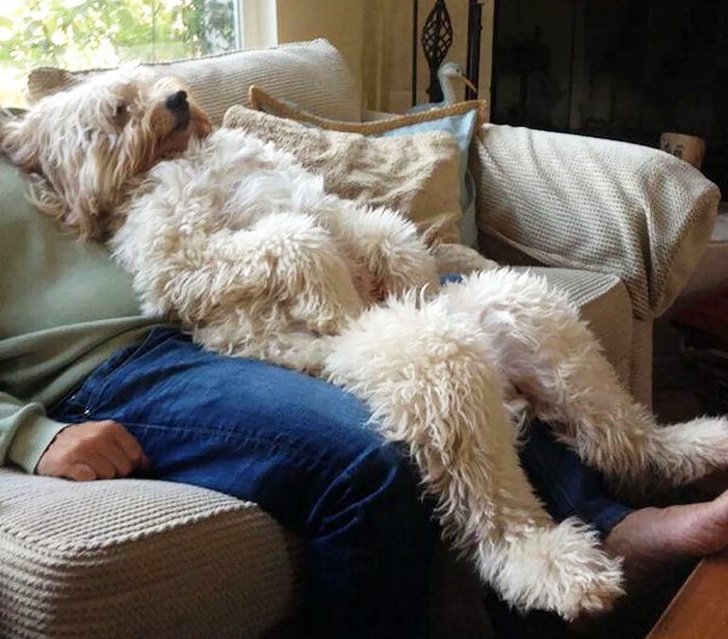 21. Dogs also have serious problems to think about, so it is not strange to find them lost in their thoughts.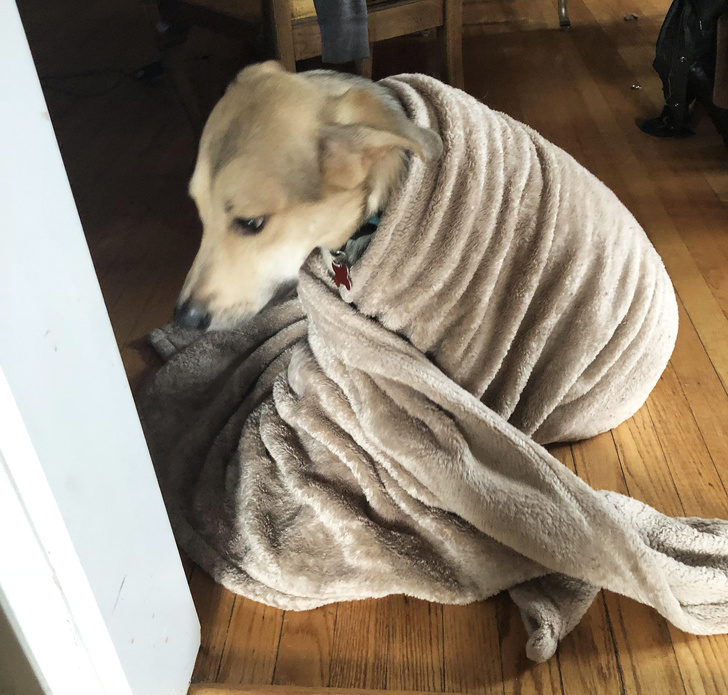 20. This little dog does not understand why people look at him strangely as he passes by, have they never seen a dog in a car seat?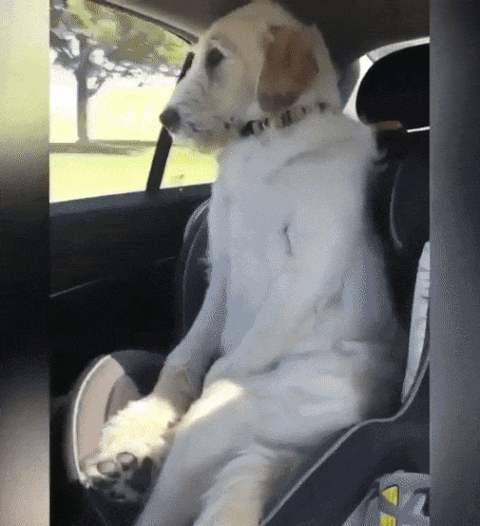 19. This boy tells that in one of his usual walks to the park he found this beautiful, reflective dog and had to photograph it.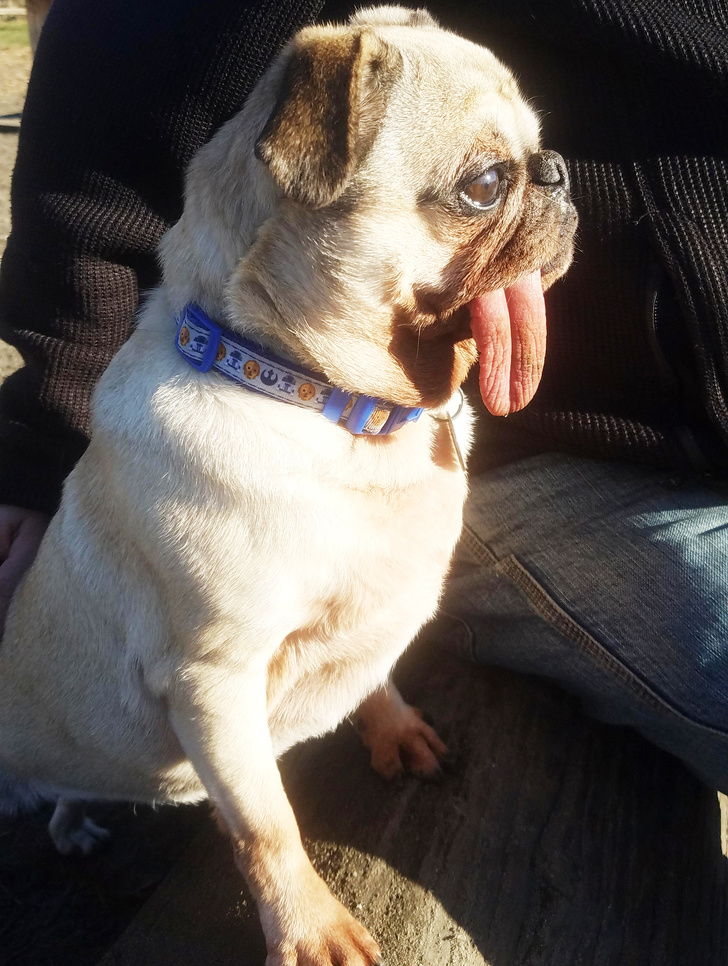 18. One of the Cirque du Soleil artists who deserve more attention for his talent, but who goes unnoticed because of his small size.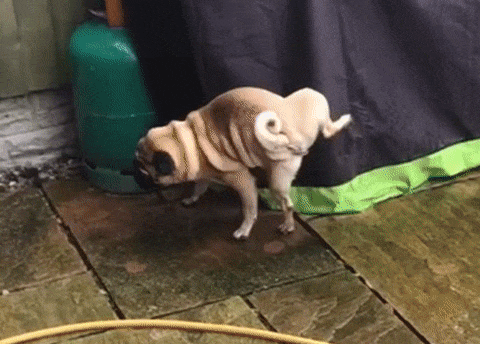 17. Bruce loves car rides and has gone out so many times with his owner that he has found his favorite place in the car to see the landscape.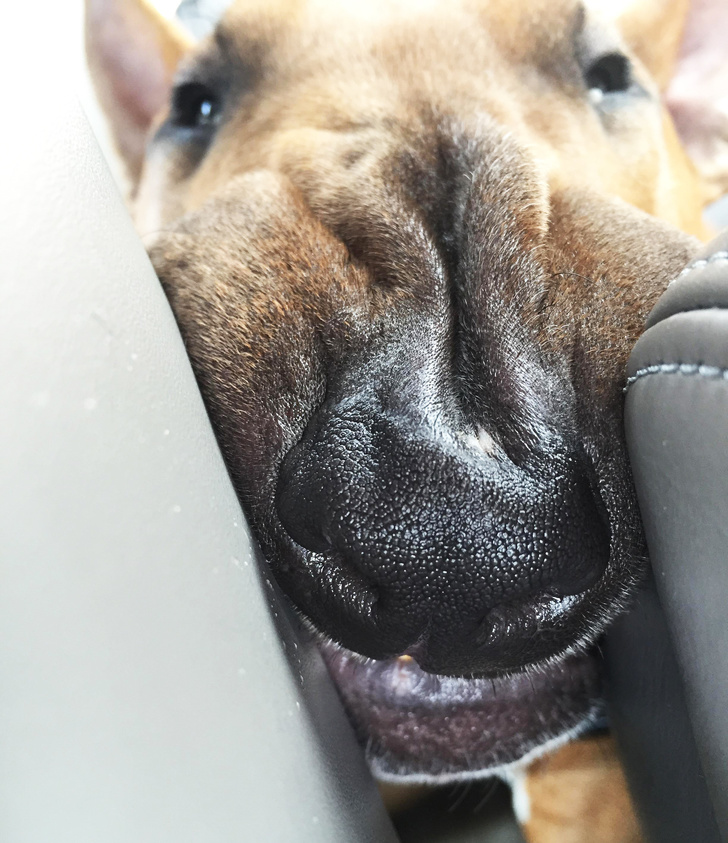 16. Each person, and dog, has its own talent, and it seems that this cute dog is very proud of his and shows it to all visitors.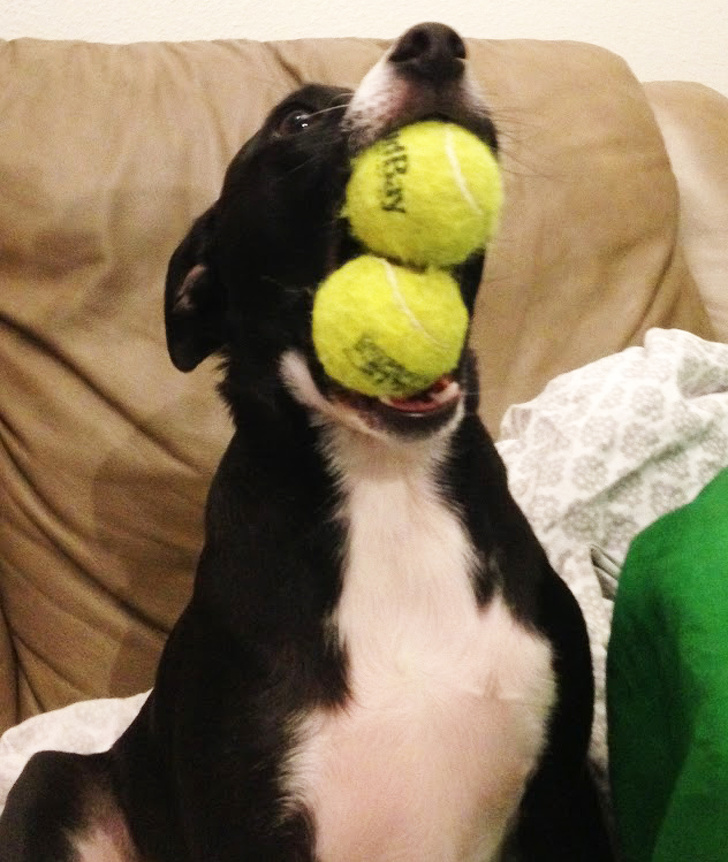 15. Sometimes, dogs act as something is corrupted in their programming: "The Dog.exe program is behaving erratically."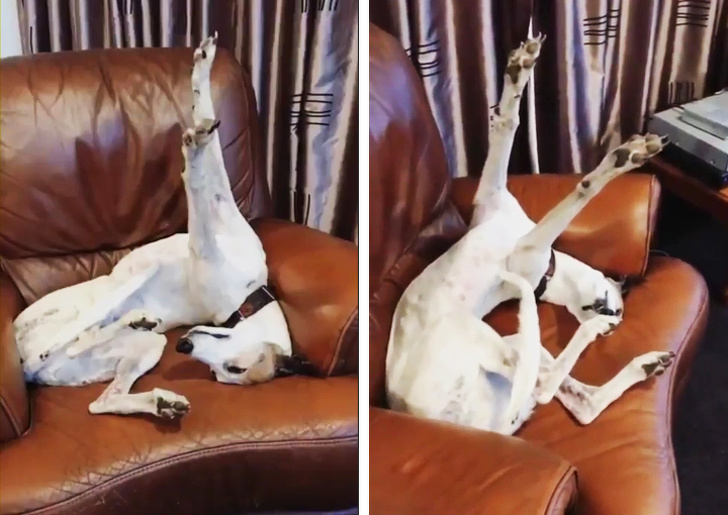 14. When they go to eat, each dog has its position and favorite place. In the case of this dog, his preferred position is a bit strange.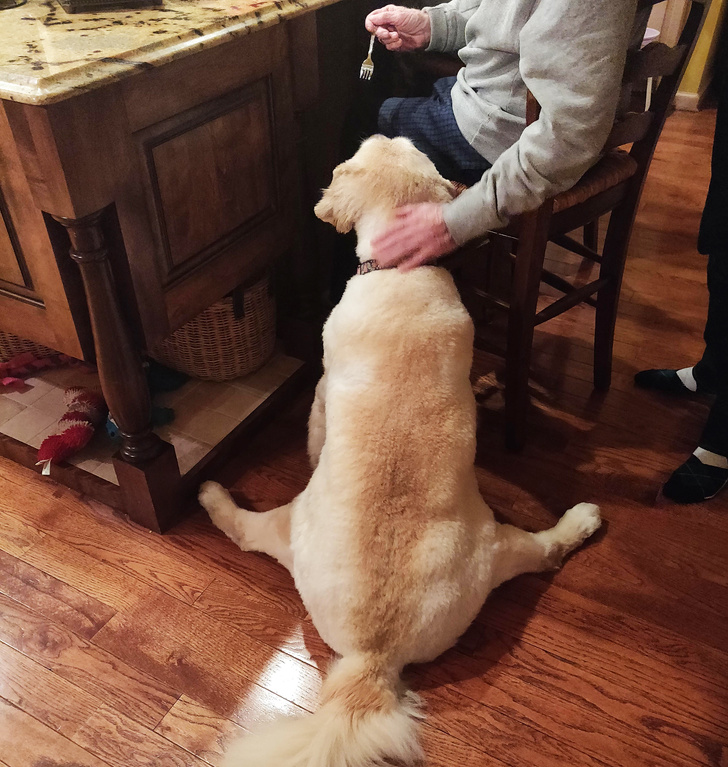 13. Many people would love to read their dogs' minds in order to understand exactly what happens to them in these cases.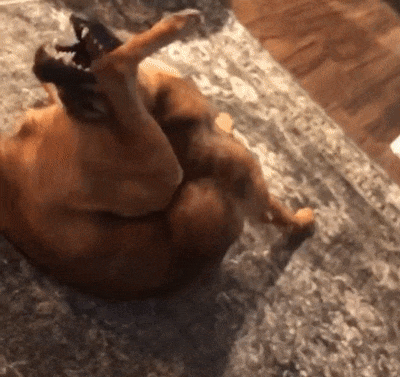 12. Dogs have a keen ear and smell, and this is demonstrated when they realize that you are eating something and have not offered them a bite.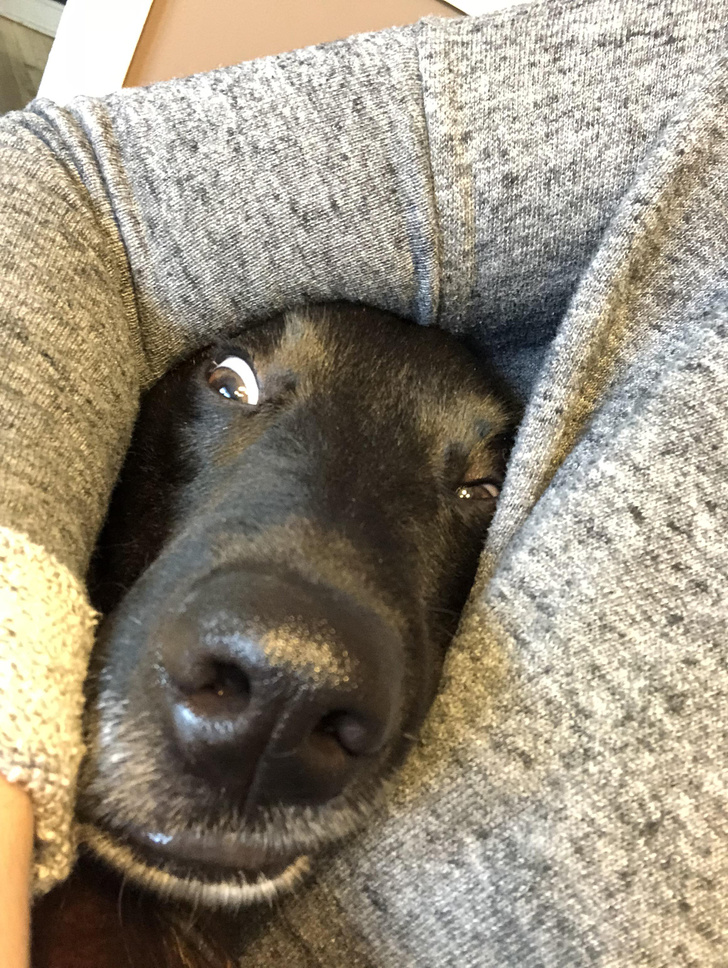 11. The face of this dog shows a lot of regret and fear; he does not want the family cat to know that he has been playing in his boxes.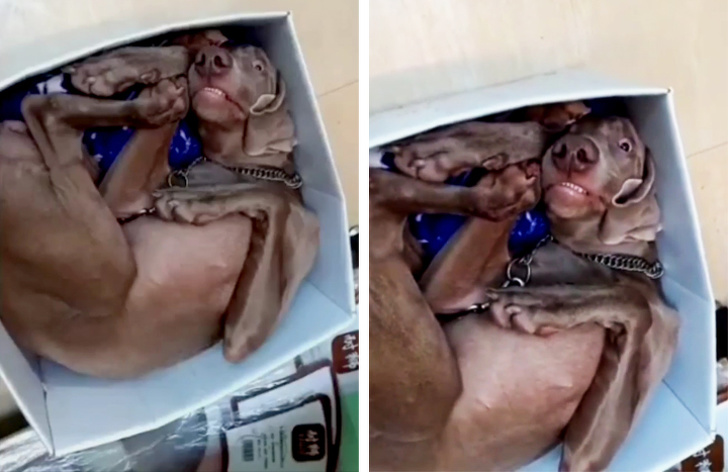 10. This puppy was very sleepy and decided that the most comfortable way to take a nap was finding a nice place to rest his head.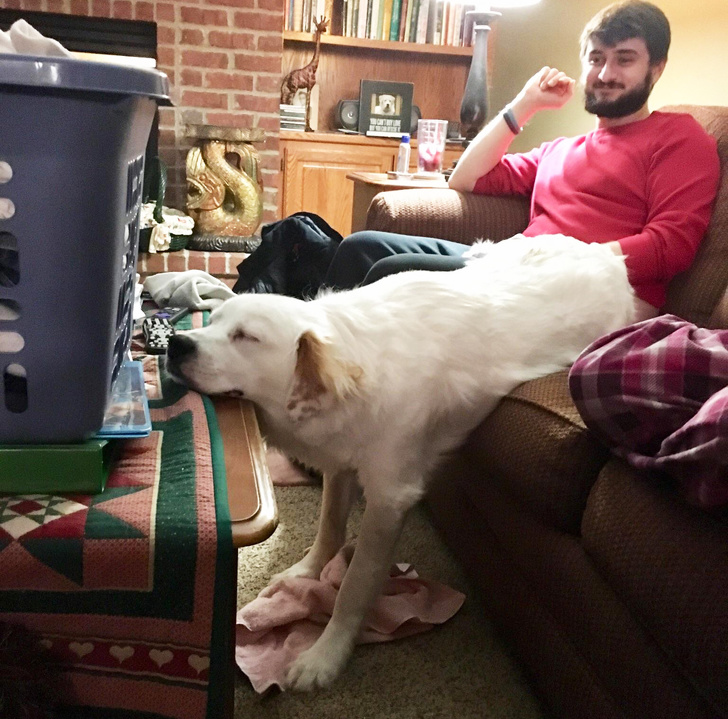 9. Everyone has their own way of seeing the world, but some, like this dog, take the idea of ​​seeing the world from a different angle very literally.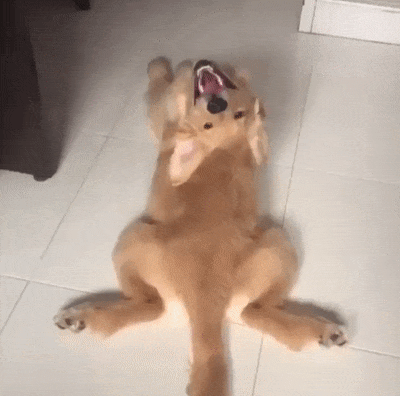 8. If the light is too strong and you could not sleep well because you were playing in the playground all night, you should find a way to rest.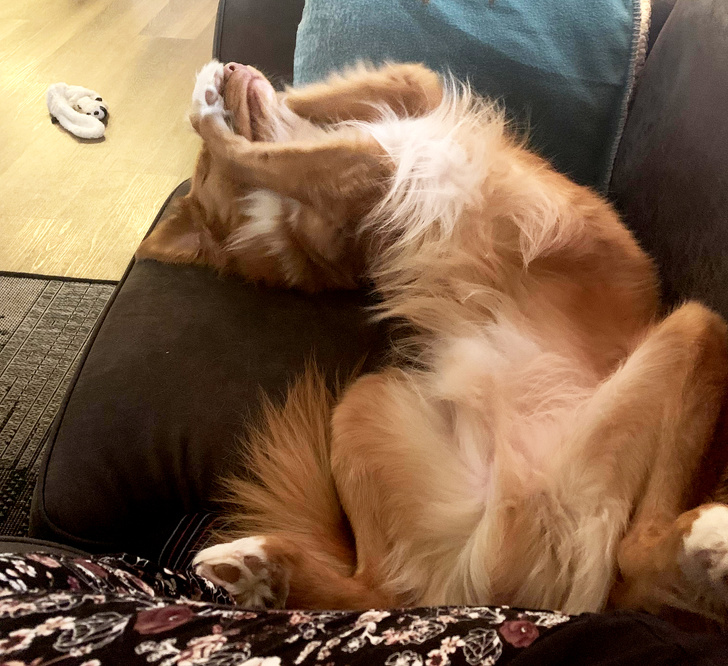 7. The nose of this dog is bent at a 90 ° angle and he does not seem to be suffering any pain or discomfort, is this possible?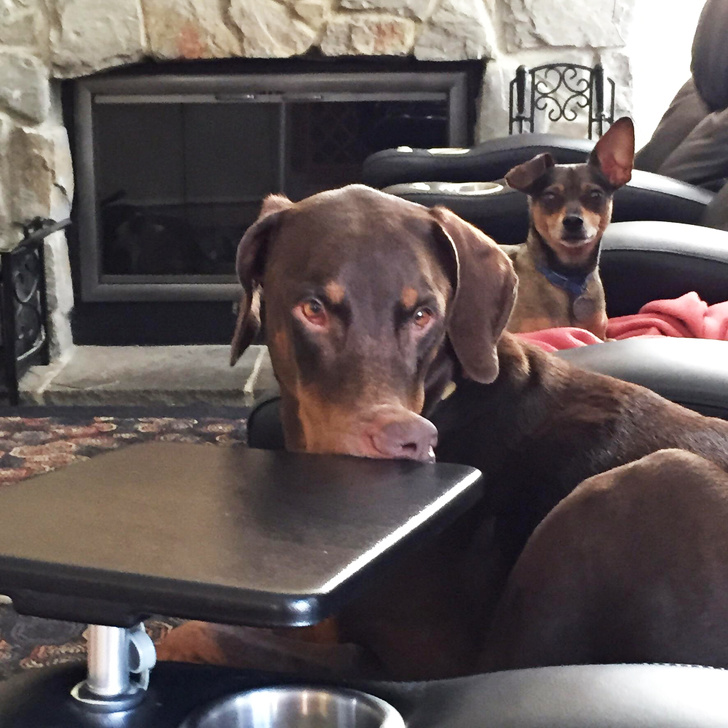 6. Well, it seems that the noses of dogs are much more flexible than most people think.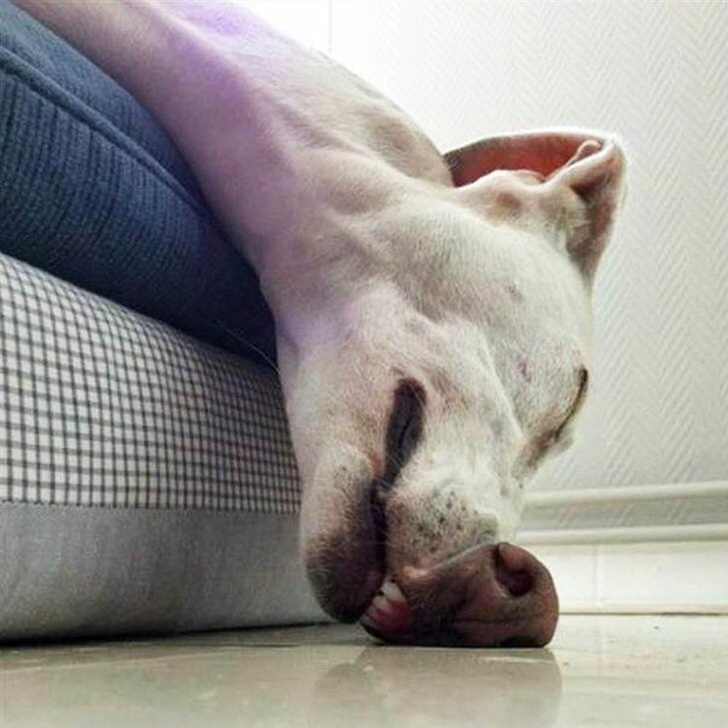 5. This dog timidly looks at the camera, despite been an exhibitionist who is showing his whole butt to his owner.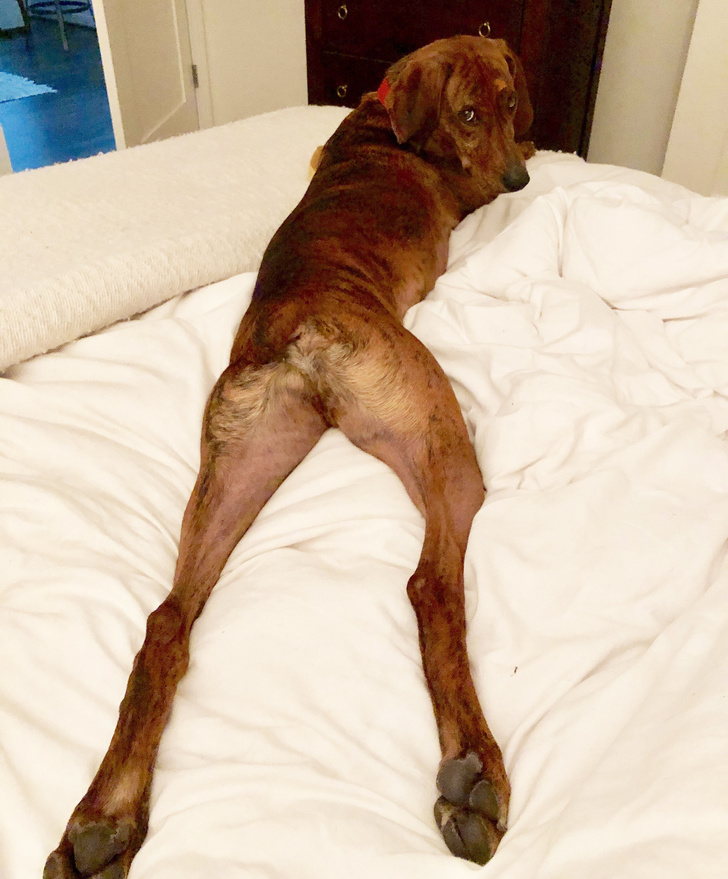 4. This girl's dog has a particular place in the house where he likes to sit and look at the wall for hours ... Without any explanation.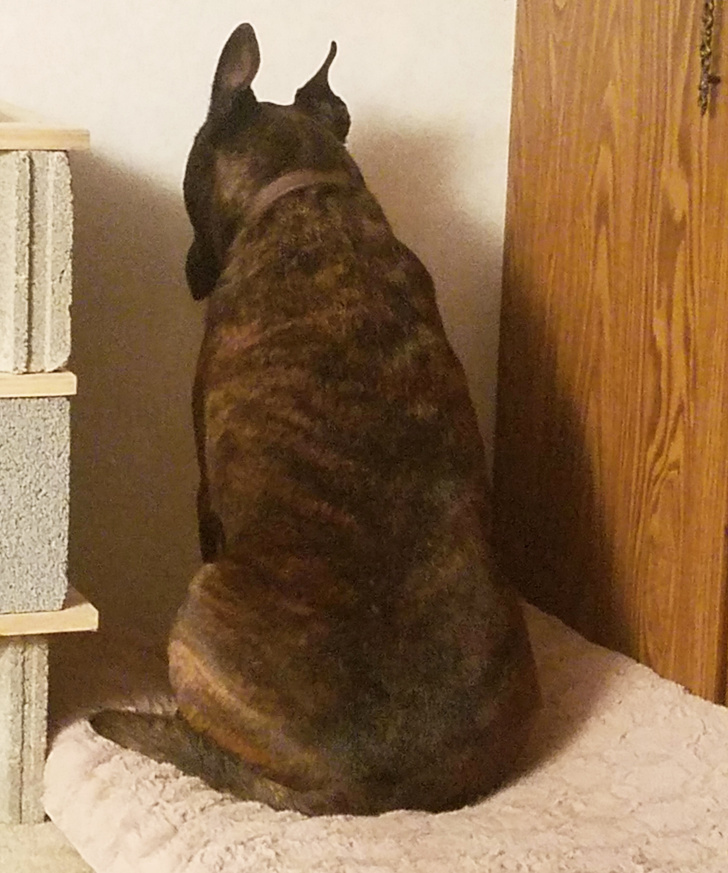 3. Dogs are specialists in finding the right positions to sit on, but this guy has a mastery of comfort.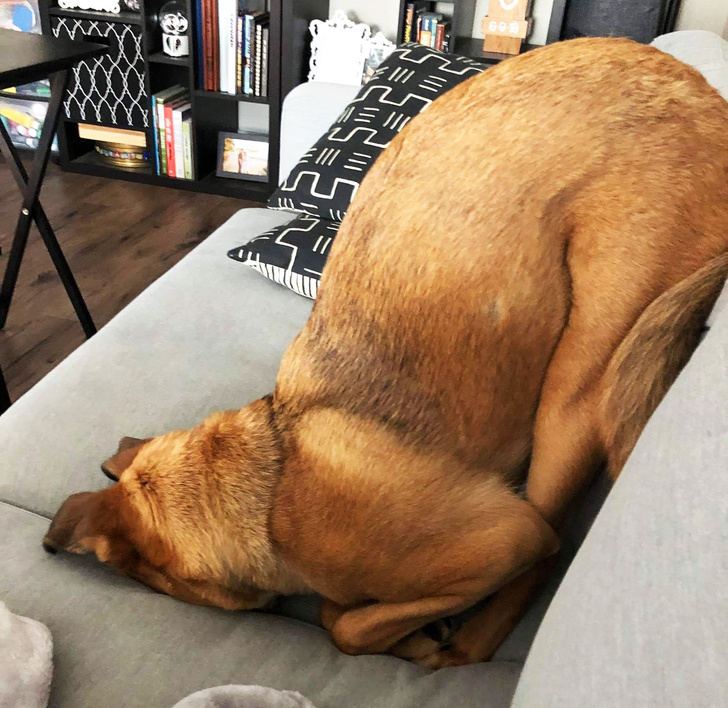 2. This little dog does not like to stay alone in unfamiliar places, so he follows his owner everywhere ... Literally everywhere.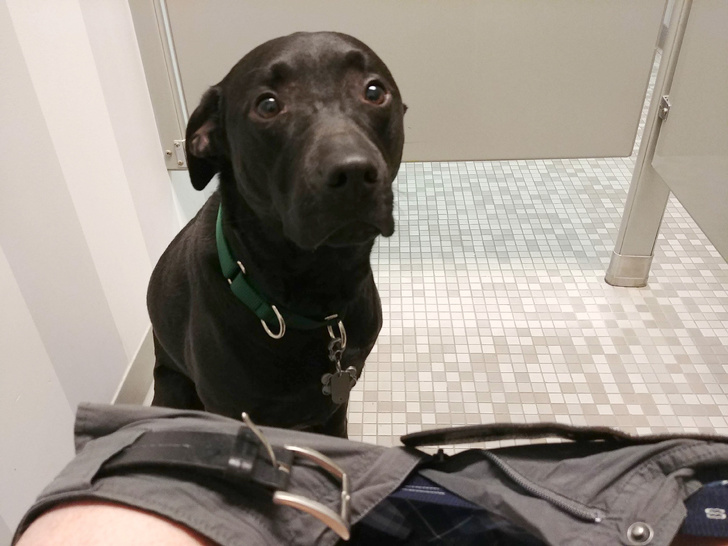 1. When you are too sleepy, there is absolutely nothing that can stop you. You can even take advantage of a relaxing massage.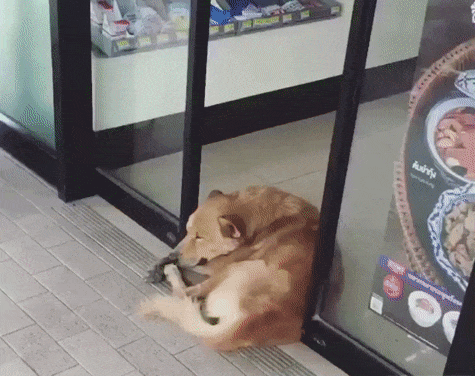 All people who have a dog have encountered similar situations at some time in their lives, and have learned to adore them and photograph them to show others how beautiful their puppies are. Does your dog do something unusual and you have a picture that shows it? Tell us what's the strangest thing you've seen your dog do and do not forget to share this article with all the dog lovers in the world.
Sources: Brightside
Related: