17+ Times Pet Haircuts Went So Wrong, It's Hilarious
The grooming profession was born in England and began to become very popular over the years, extending to many other countries today. All people who have a pet know how valuable they are, in addition to being an essential part of the family, but they can also become the object of experimentation and jokes of some people who cooperate with groomers to make crazy ideas as you will see in this list of images.
40. The owner of this small dog has a very square vision of life and wanted his dog to share his lifestyle.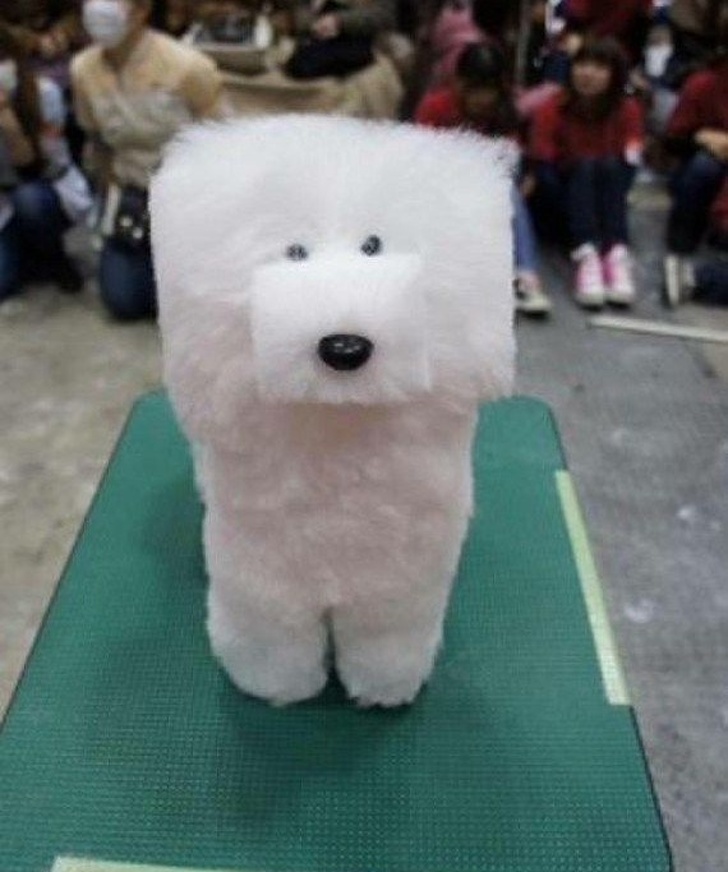 39. You should never leave your beloved pet in the hands of an inexperienced person, but it was his fault for demanding strange ideas.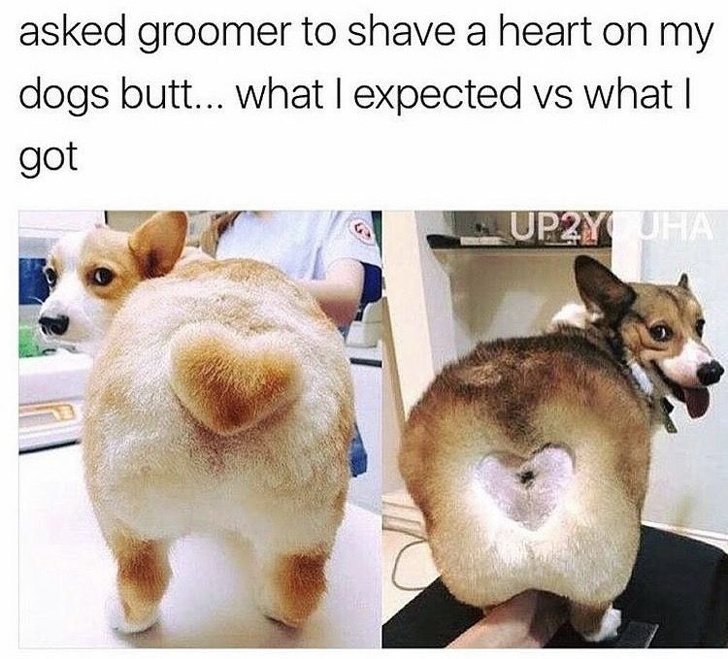 38. Maybe it's a female cat, but that does not give the owner the right to put her in a skirt like this.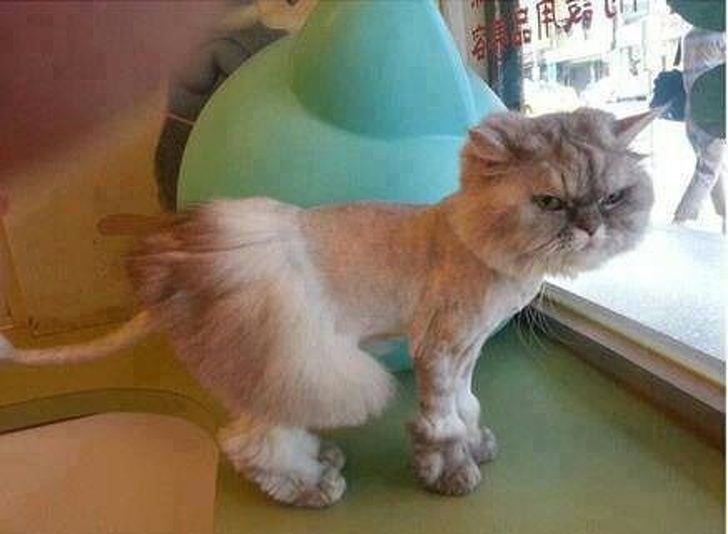 37. If you will go out in the street dressed with style, it is a good idea to give your pet clothing that combines with you.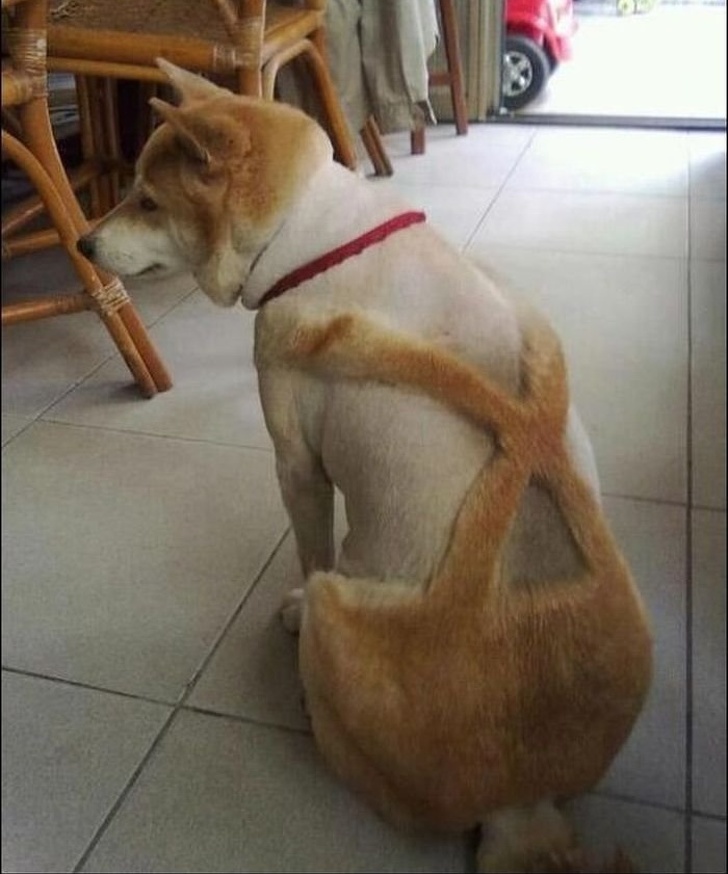 36. Do not be fooled by groomers; not everyone can wear a style like this cat's and his gorgeous face.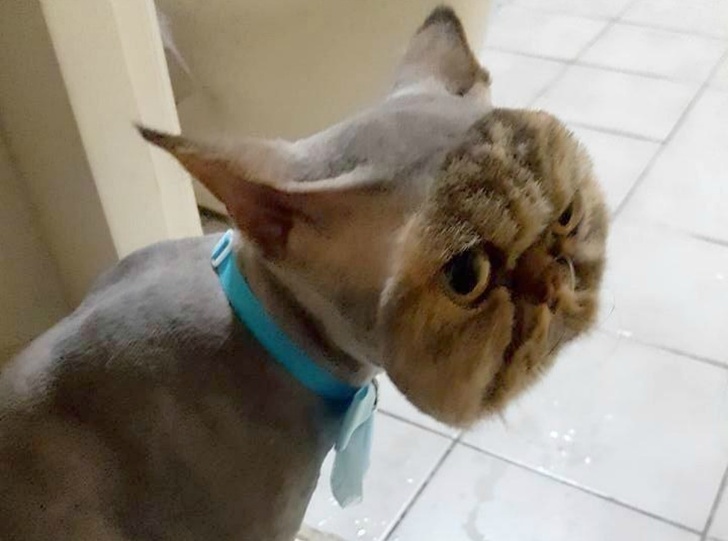 35. It is possible that this dog has not chosen that hairstyle, but you must admit that he knows how to wear it.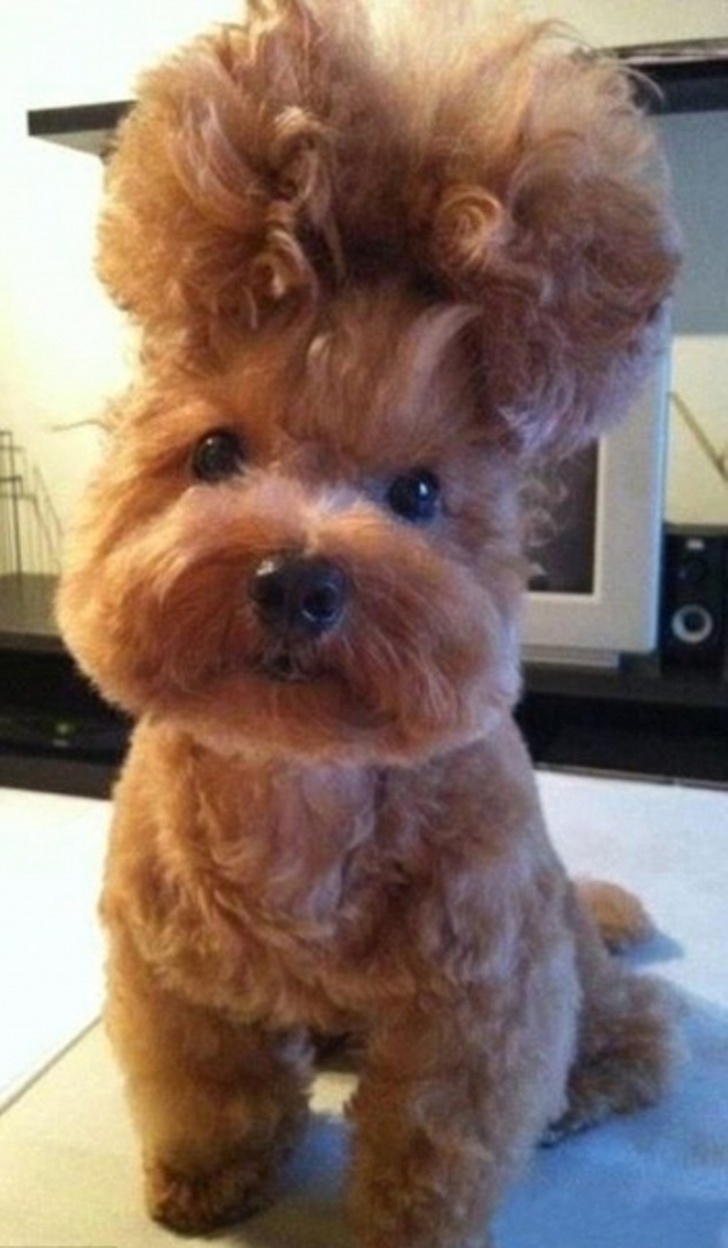 34. This image has no description, and it may not need it. Could someone please find a coat for this puppy?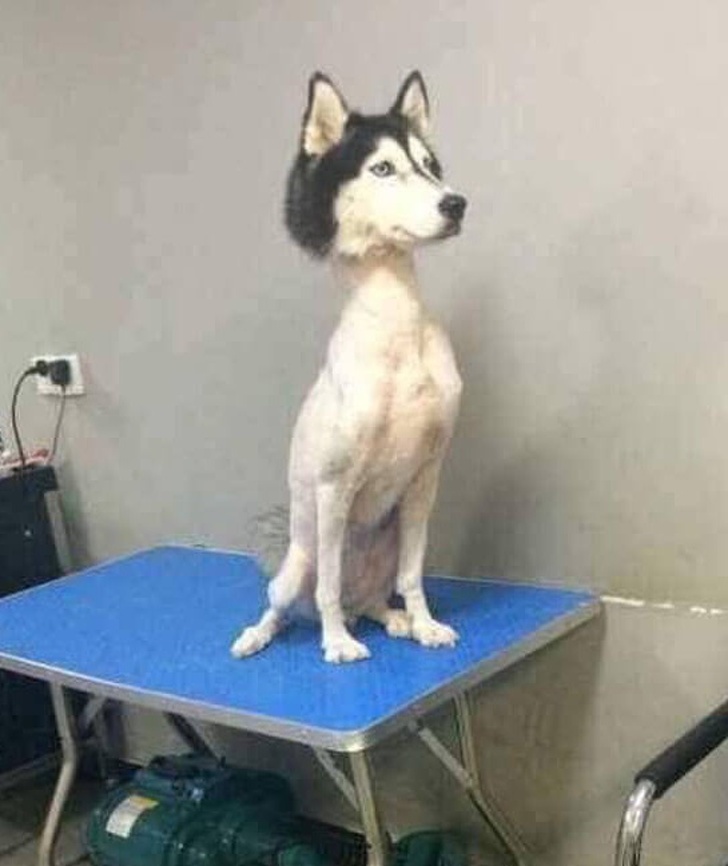 33. When you shave a creature that is known for its soft and abundant fur, you get a very weird-looking animal.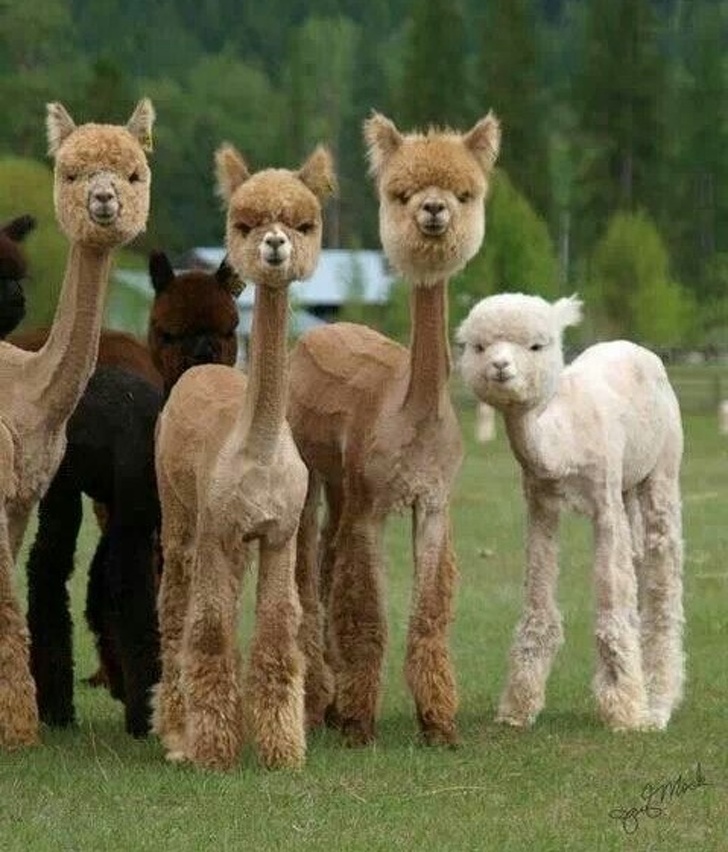 32. There is no reason to justify the moral and psychological damage inflicted on this poor dog. Elmo? Someone save this dog from its owner!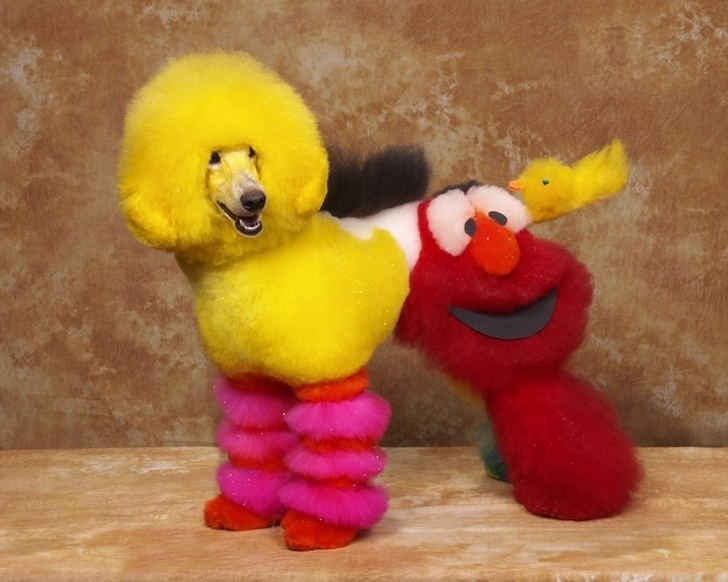 31. The father of this person lost his head while he was shaving his dog, but at least he left him like a movie star.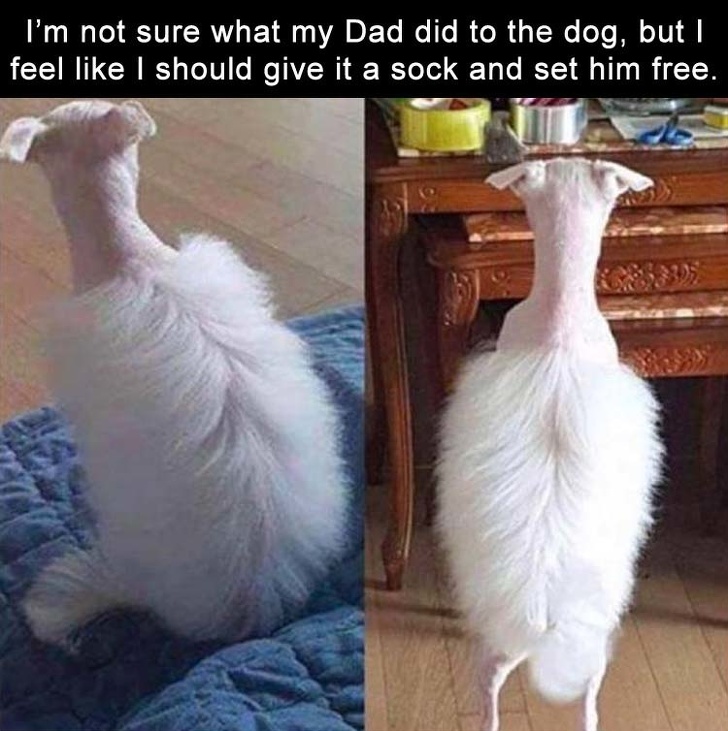 30. Another poor creature tortured by an owner with too much free time, and too radical ideas for the health of his little pet.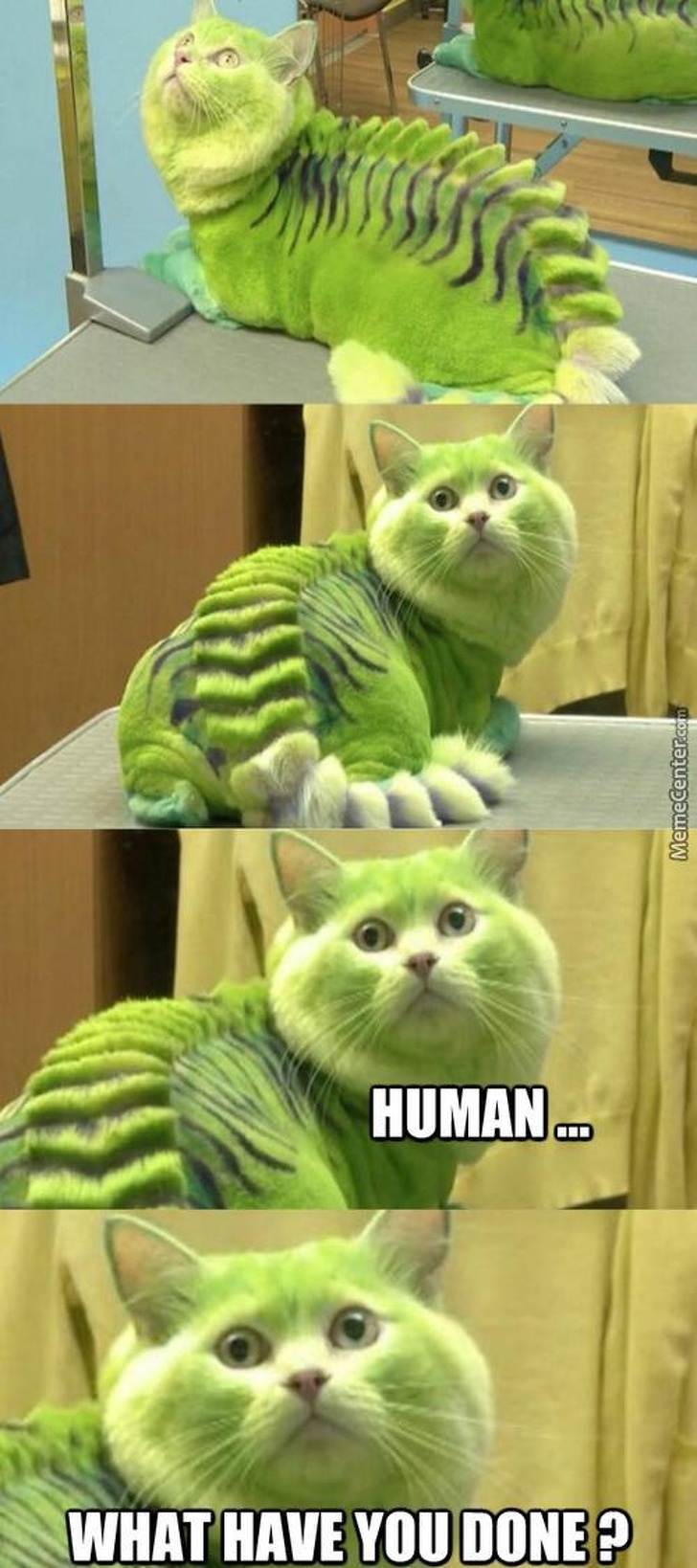 29. The face of this small cat reflects that he will need some therapy to recover from this interesting haircut.
28. For this little puppy, things became a bit twisted since he landed into the hands of his new owner.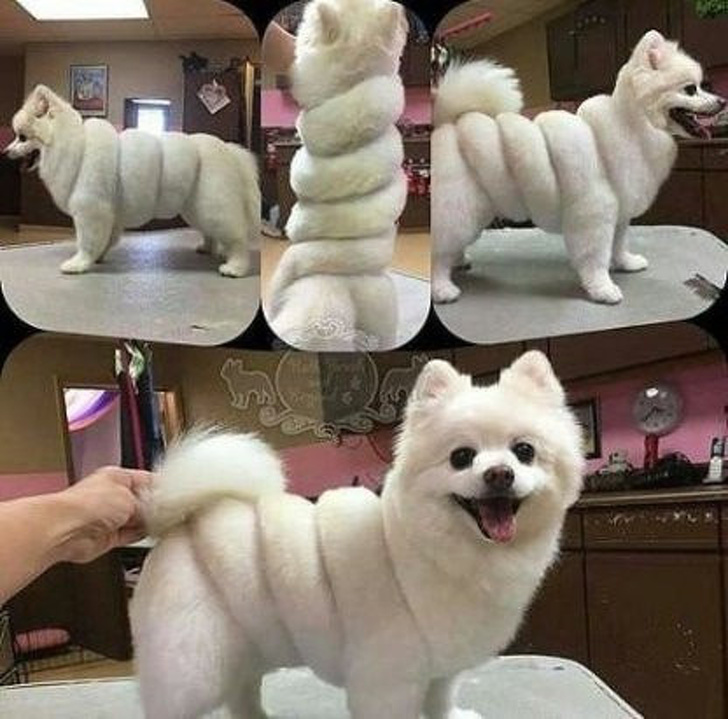 27. The owner of this dog tells in the networks that after this haircut, his dog does not even look at him.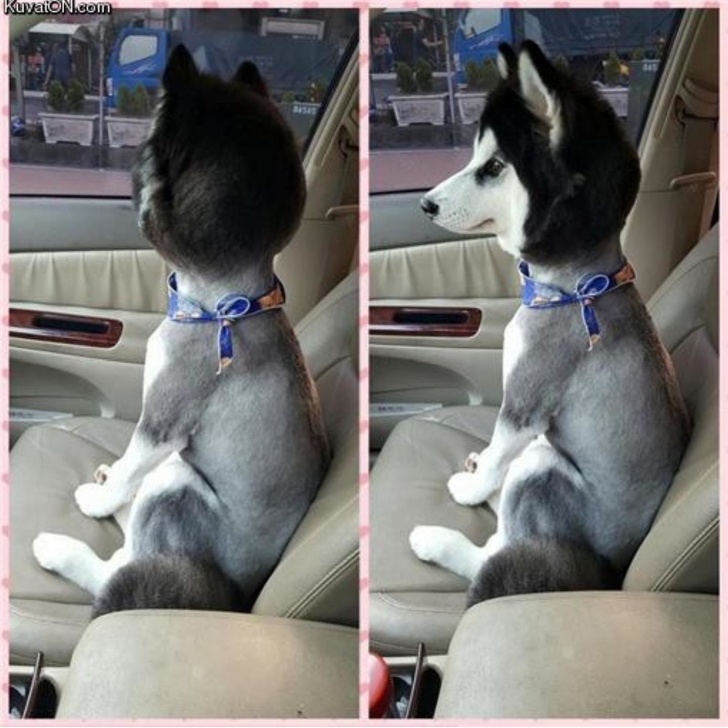 26. The look of this cat is unmistakable, and everyone asks the same question as: Why did his owner decide to shave only half of him?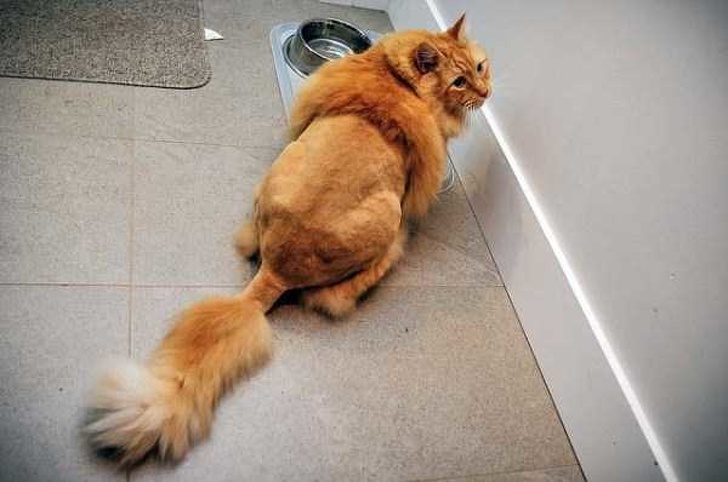 25. Some people do not have the moral to make decisions about the styling of their dogs ... Look at his face!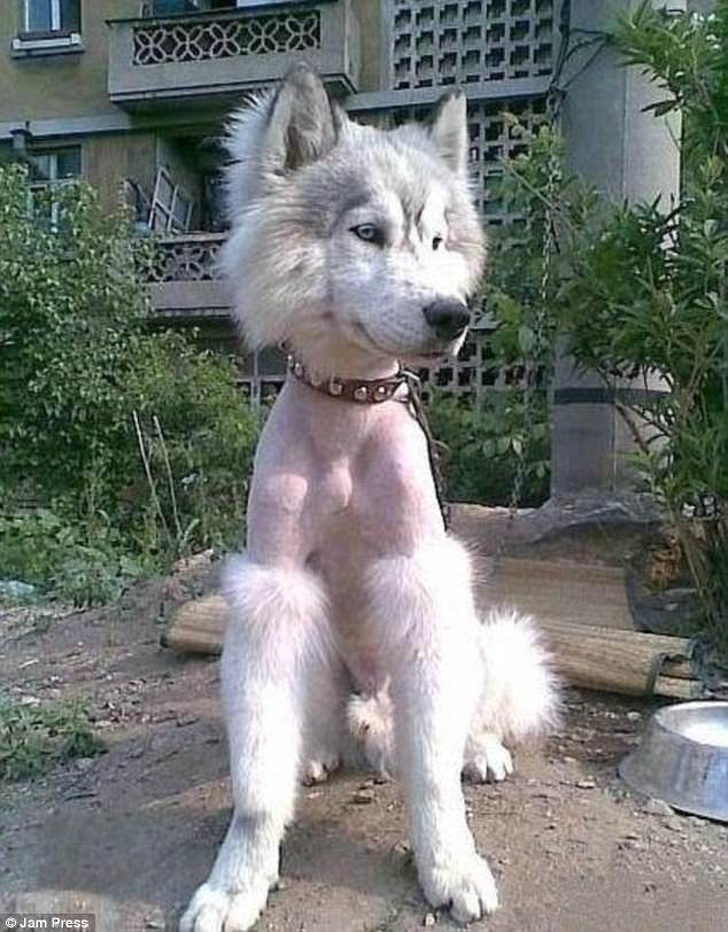 24. What kind of evil could this poor dog have done so that its owner would revenge himself in such a terrible way against him? That person must be in jail!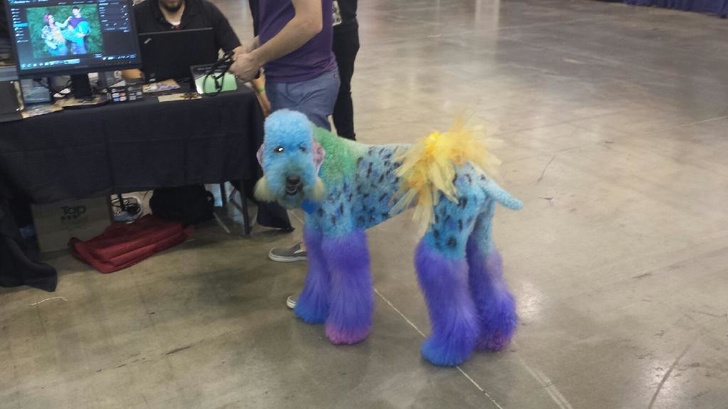 23. This round head's design does not fit all dogs very well. One of them looks like a golf ball and he does not like it.
22. This majestic lion shows that, even though he has a very strange haircut, he is proud of himself ... It is a lie, he is very upset.
July 26, 2018
21. What do you think of this design? It seems that his owner wanted to make him don a mohawk, but he ended up looking like a strange hot-dog.
20. With this haircut, at least his head will stay fresh. You can not say the same about his body with that fur coat.
19. The square guys have arrived, but they do not look at all happy with their new hairstyles. Does anyone think this is a nice style?
18. The dorsal fin of this small "shark" attracts a lot of attention, but it is not exactly the best haircut for that kind of dogs.
17. The owners of this small dog adopted a more natural lifestyle, but they did not have to force their puppy to become a nudist too.
16. This haircut will help him hide among the sunflowers so no one will find him, but this little one must be very cold at night.
15. This puppy looks like a fresh graduate student who just got back from his first job interview. Although the style is interesting.
14. His owner could win a few points for creativity, but the opinion of his dog should also count. Nobody likes to look like a donkey.
13. A very rare photograph of the feline stegosaurus in its natural environment. If you make very abrupt movements, he will realize your presence but will ignore you nonetheless.
12. The face of this cat says it all, he just wanted to cut his hair a bit, but the hairdresser exaggerated and left him almost bald.
11. The stylist of this dog needs a new job. It is not fair for pets that such a dangerous person is loose on the streets.
10. The stylist of this cat thinks that he is innovating with his daring hairstyles, but to leave a pet looking like a tire is not something pleasant.
9. The face of this feline says it all! His revenge will be terrible and his owners will not be able to sleep for months until he recovers all his fur.
8. If you are totally crazy but do not want to complicate your life by moving to Egypt, you can have your own pet camel with some magic and scissors.
7. If your tail is hairier than your head, you have all the right reasons to be mad at your owner for making you look like that. Pure evil!
6. There is not much we can say in this case. He does not look bad, but he's still a raccoon with a shaved pawprint on his back.
February 20, 2017
5. If you decide not to go with a professional and cut your pet's hair by yourself. Avoid signing your name on his back, please.
4. This girl's mom completely ruined her dog with the excuse that "he wanted to keep it long on the top." A prize for this lady!
My mom just RUINED my dog and she literally said "he wanted to keep it long on the top" I am devastated pic.twitter.com/pjYuGYNhUm

— Lindsay Martin (@lindsaymartin15) November 19, 2016
3. The badness' look of this dog goes very well with his new and sensational rock beard. At least he seems to be enjoying it.
2. The result of this visit to the hairdresser did not impress this dog or his owner. It is simply a disaster.
1. What happened to this little puppy? His owners must have a very strange lifestyle, but we must admit that he looks imposing.
People have very particular styles, and it is logical that they want to share them with their family, friends, and pets, but they must be careful and not let their imagination go out of control up to levels like those that appear in this list. Have you ever done a hairstyle out of the ordinary to your pet? Share your photos and opinions in the comments! Also, remember to share this article with all your friends who love pets.
Sources: Brightside, Inspire More, Blaze Press
Related: