20+ Photos Showing That Weird Coincidences Are a Thing on This Planet
In many occasions, life can present a series of situations that could be considered coincidences, even though they make us feel as if we were trapped in some kind of videogame that begins to present flaws. The following list of images compiles a lot of those moments in which it seems that everyone is trapped in a defective version of The Matrix.
27. It is very rare to realize that there is a "you" right behind you, having lunch in the same place and with the same clothes.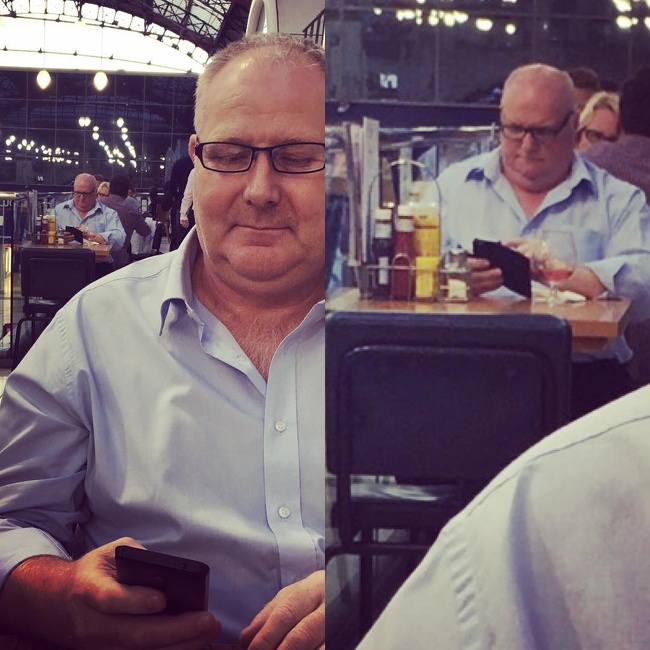 26. The best travel companions share much more than the road; some are like looking in a mirror.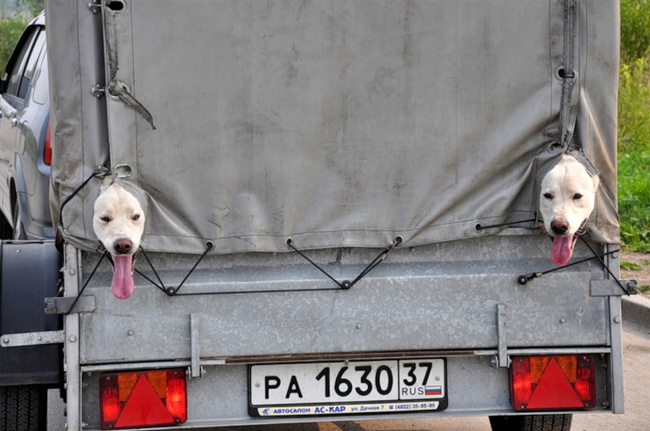 25. The advantage is that you can be sure that no dark magician will attack a bus where two of the most powerful wizards, Gandalf and Dumbledore, travel together.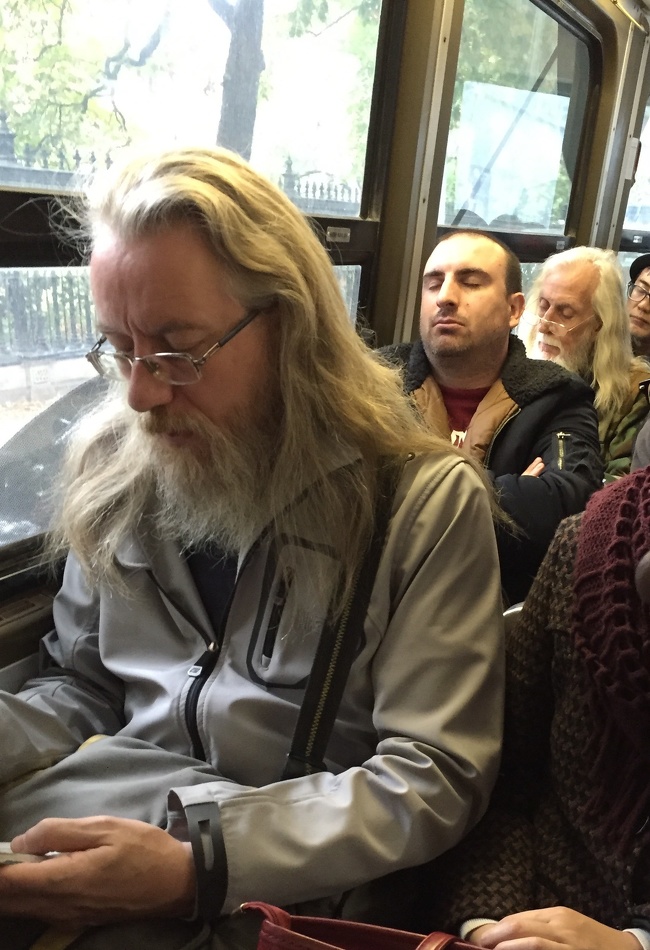 24. This subway seems to have a section reserved only for police officers, which is useful for keeping pickpockets at bay.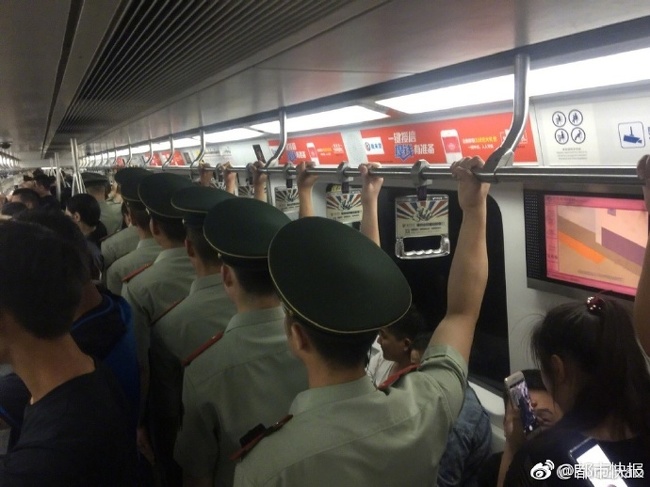 23. This cafeteria seems to attract a very specific type of customer; otherwise there is no way to explain this customer that it is repeated several times.
22. These little furry ones are repeated, again and again, it seems that it is one of the happiest families in the world as they have so many doggos in their home.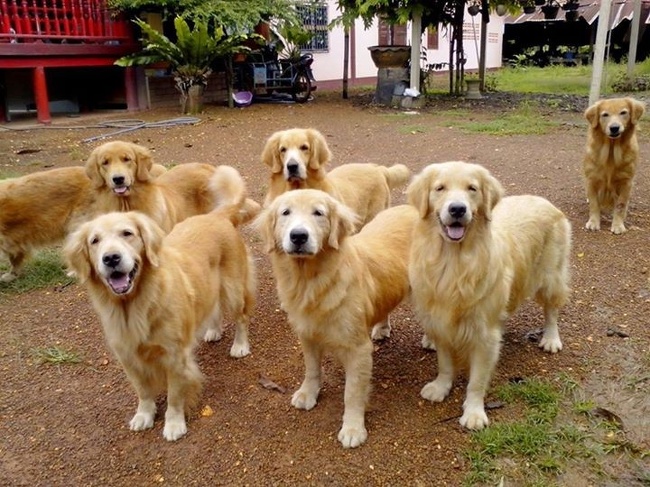 21. There is no other way to explain the reason why these three ladies attended the same place dressed in precisely the same way. Or is it a convention we do not know about?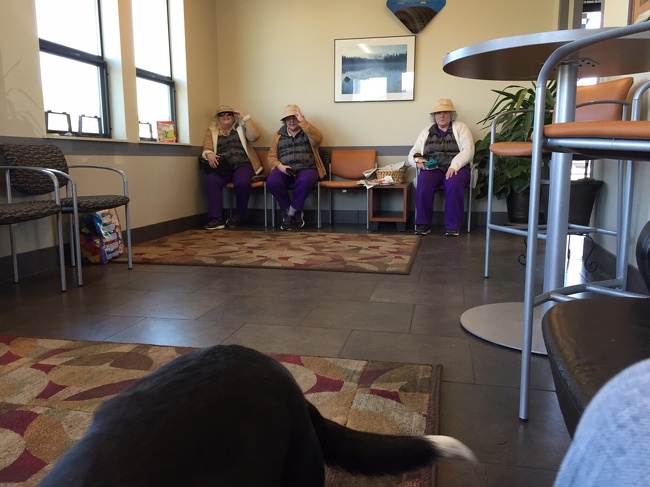 20. This group of trees is so well cut that it looks like they were designed that way using Photoshop to form perfect lines between them.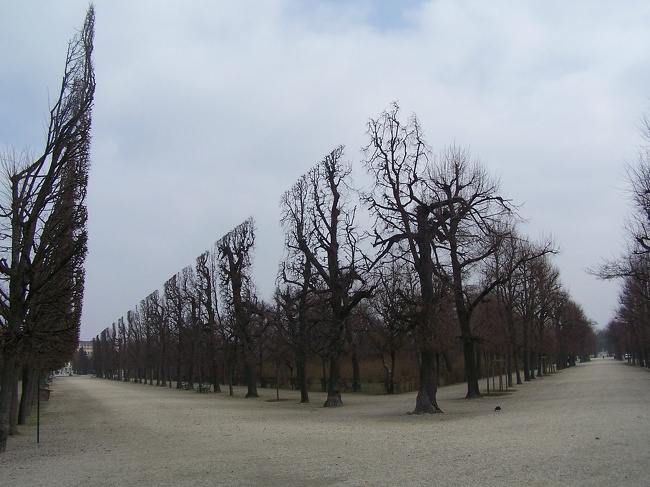 19. This bus is part of the various means of transport used by the army of blondes to mobilize their troops throughout the country ... Apparently?
18. It is improbable that the presence of these two vehicles is just a coincidence, did you see their plates? Someone copy/pasted that car in the wrong place.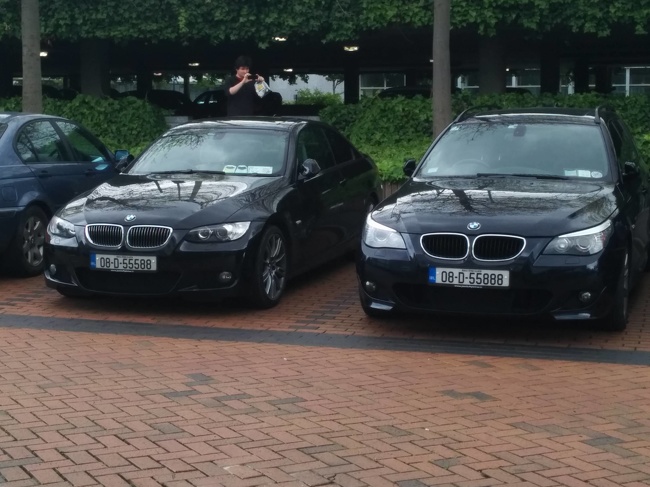 17. The presence of the same cats outside and inside the house makes us doubt if we are seeing a window or a mirror.
16. Another copy/paste error where the "file" was repeated, and it created an additional copy. At least it does not seem to be dangerous because two of them are asleep.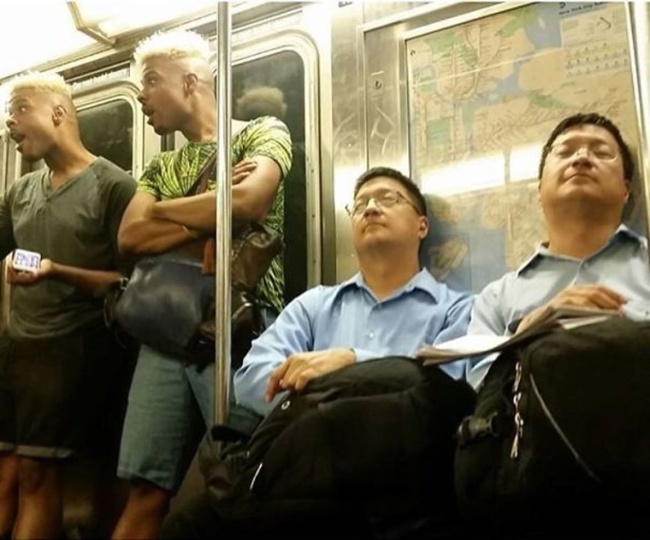 15. No one can convince you that the presence of 4 completely unknown people using the same t-shirt may be just a coincidence.
14. This improbable convoy is repeated over and over the road. It gives the impression that they are on their way to a secret meeting that only their owners know.
13. A definitive proof that there is some kind of error in The Matrix. Something extraordinary happened to that sunflower to have grown that way.
12. Another image that proves what happens when some error causes people to repeat themselves over and over again on the streets. Has anyone noticed?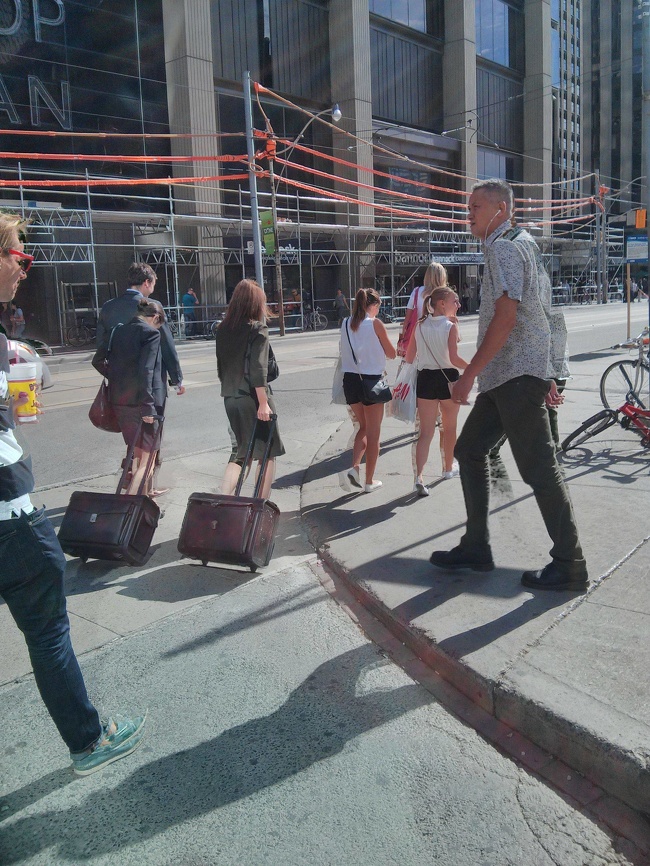 11. There is a possibility that he is a time traveler who enjoyed that baseball game so much that he decided to return and see it again with himself.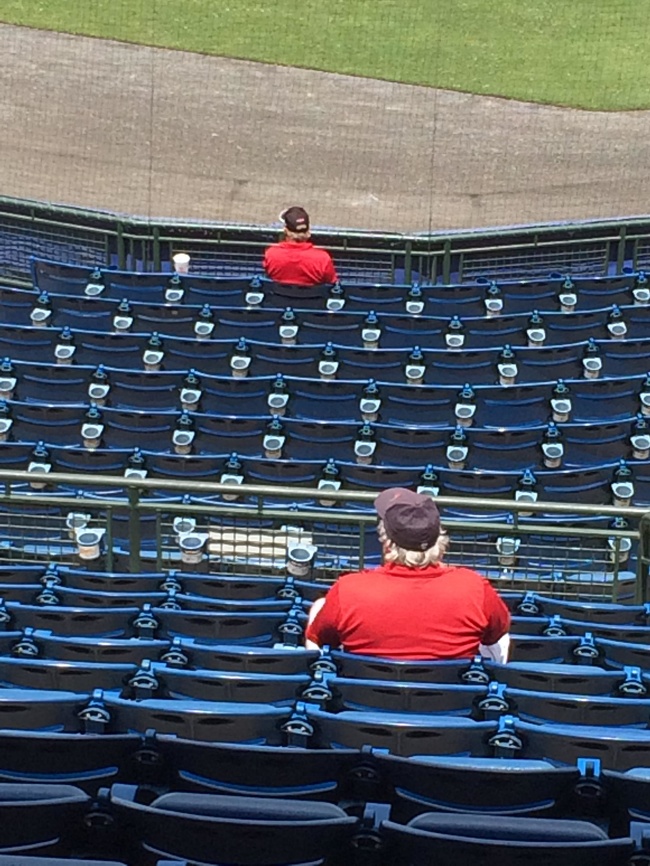 10. We tend to hear that nature is perfect in all its forms, so that person lying on the beach can be considered an example of perfection.
奇跡の一枚 pic.twitter.com/4nTl2f3xMo

— LOUDSTORM-MATS (@LOUDSTORM_MATS) August 16, 2017
9. Google Earth needs to stop drinking at work and behave appropriately. That girl could win a race against Usain Bolt at any time.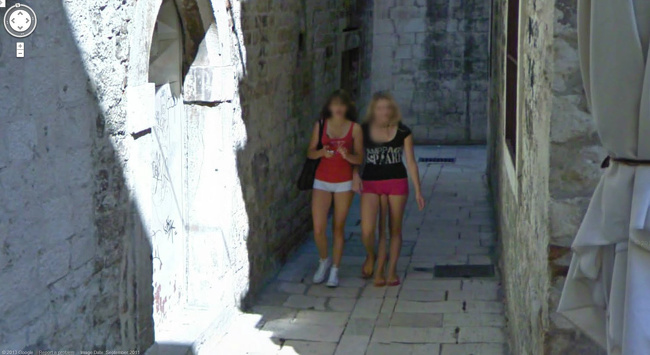 8. That package of Clif Bar is aligned perfectly with that cliff. Is it possible that they had used it as a reference when they designed it?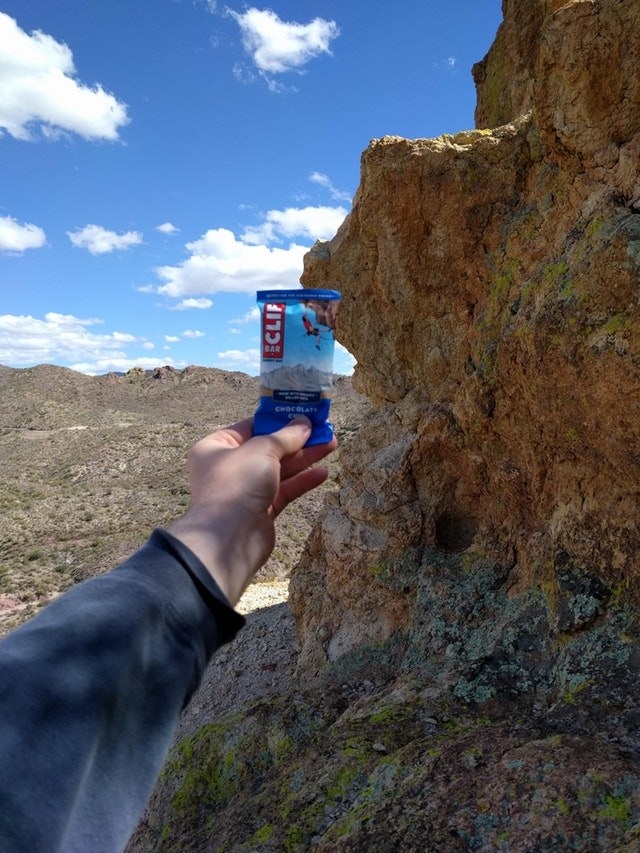 7. Another example that there are places, like this academy, that attract a particular type of people, as is the case of these three girls.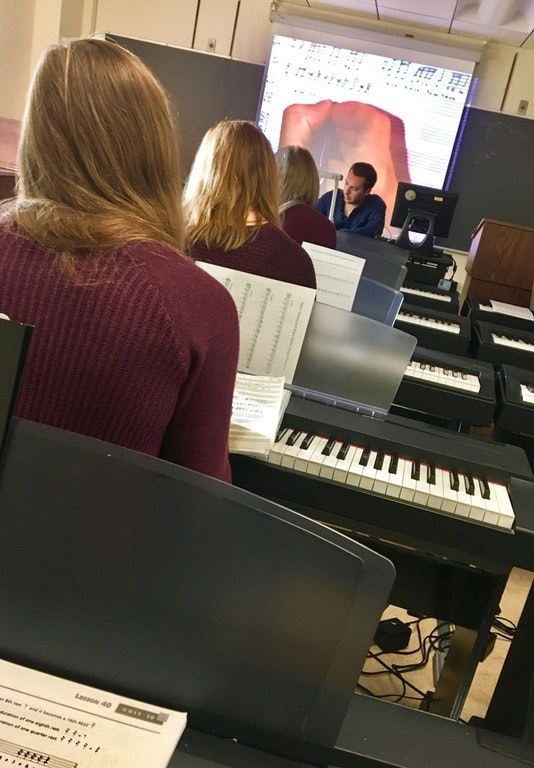 6. This is a very peculiar photo that manages to capture a series of lightings next to a boat that has the words "perfect timing" written on it.
5. It can be considered coincidence or luck, but this tree fell on top of this car without even touching it. Its owner must be thrilled.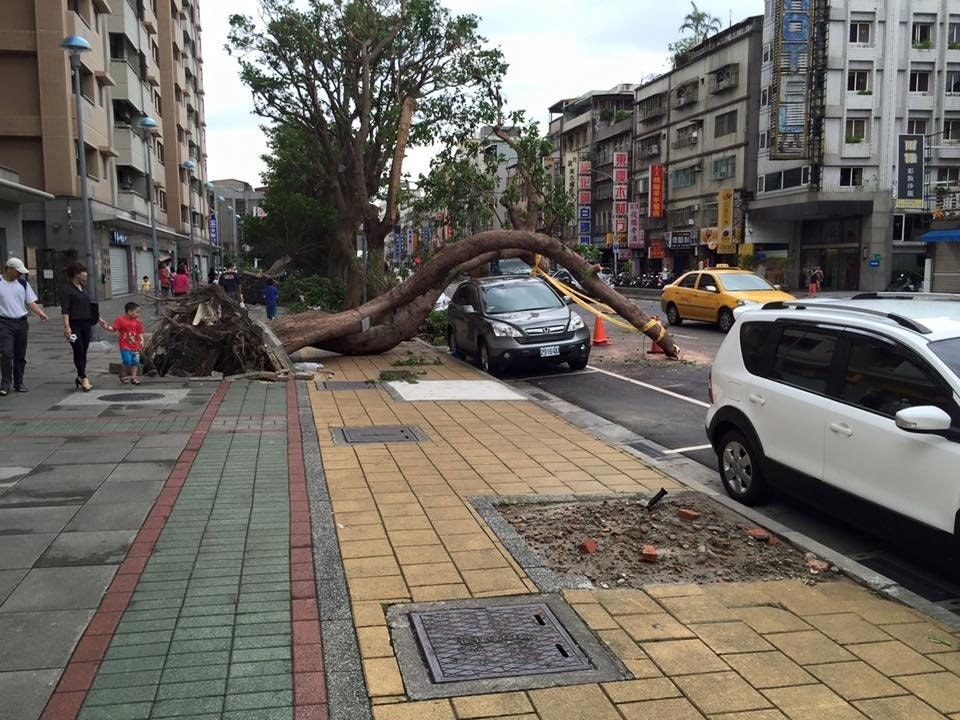 4. When you walk, it is very annoying that a stone stuck itself in the sole of your shoes. But with a pebble like this one, it's inevitable.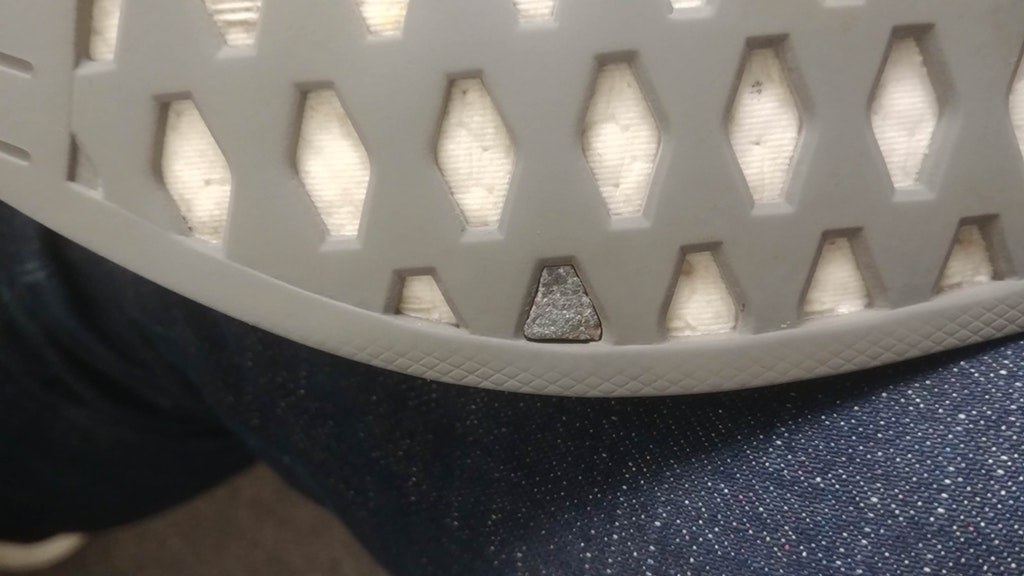 3. McDonald's customers also tend to look a lot like each other, or the similarity of the vehicles in these two self-service lines could not be explained.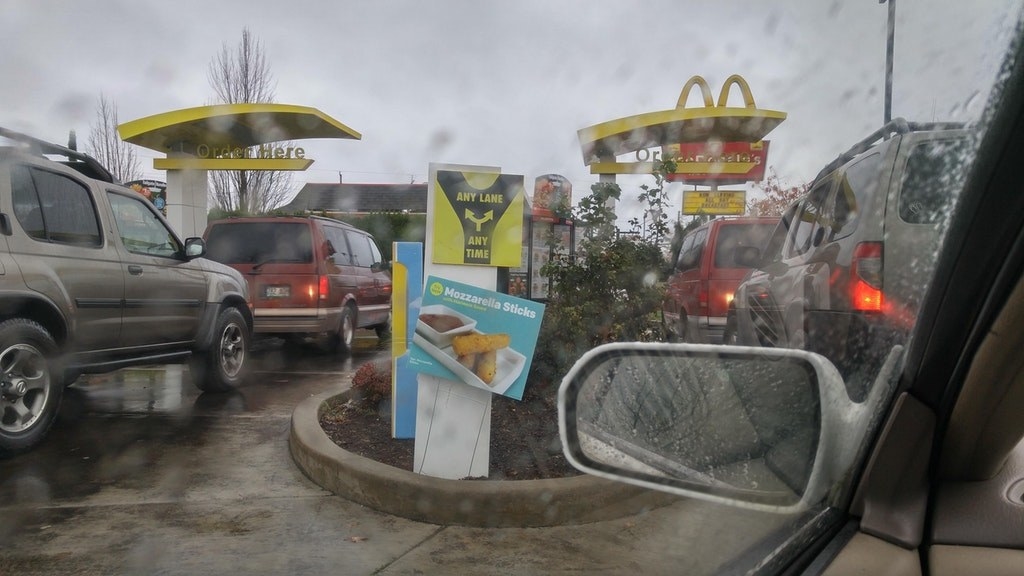 2. This was an unusual case on the road where these two semi-trucks lined up to form, "Taylor Swift." Or maybe it's some new marketing strategy?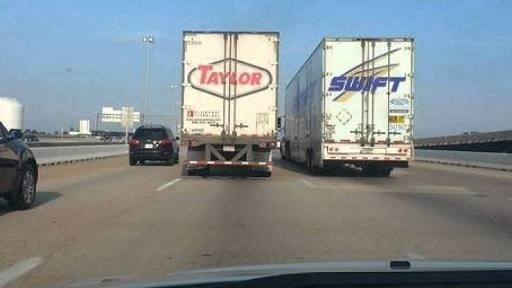 1. A coincidence in the news where this reporter, named Amy Parks, talks about a news story that takes place in a place known as AAMI Park.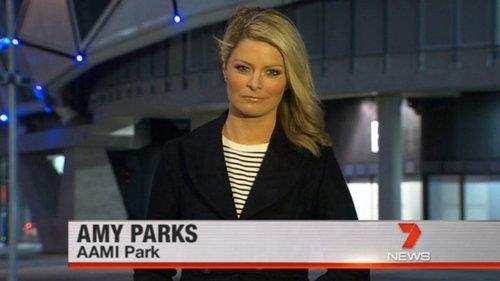 Some of these situations can be considered coincidences, but many of them seem too convenient to think that it is merely random. Have you encountered any situation that you might think is an error in The Matrix? Tell us about those moments in which you have noticed these flaws and remember to share this article with all those who are convinced that we live in a computer simulation.
Sources: Brightside, Buzzfeed
Related: