10+ People Who Made Live TV Unforgettable
Live videos will always show us a side of the situations that we did not expect to observe, in addition to showing us the true nature of the people. It can also be very educational to see the reactions of other people to uncomfortable situations to get some advice. In the following list, you can see some tricks and tips that will allow you to escape from embarrassing situations quickly and with some grace.
25. One of the biggest mistakes that can be made on television is to wear green when you pretend to use a green screen to show some graphics or image, or you risk becoming something totally unexpected.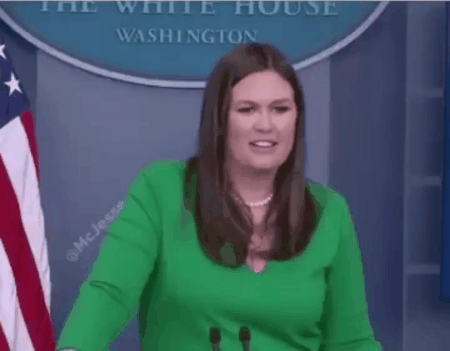 24. Mistakes are something people should be prepared for, and if you just won an Oscar for best actress, you must be careful that emotion does not win over you like in Jennifer Lawrence's case.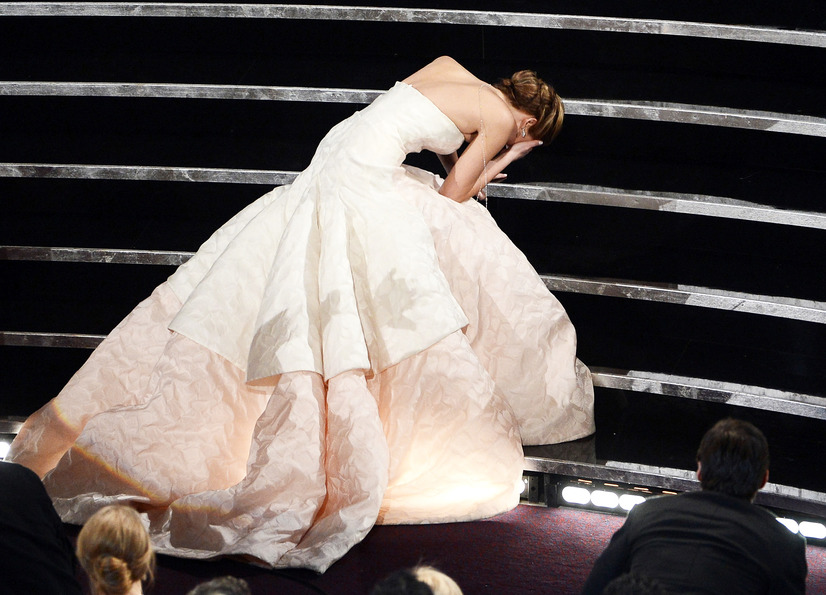 23. There are many ways to open a bottle, and opening it with a knife is something that can be done but not everyone knows how to do it. So a live broadcast is not the place to learn.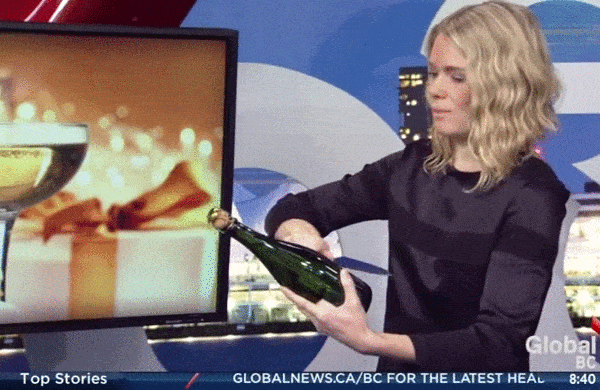 22. Live television is one of those very few opportunities that some people will have to be famous. They cannot stand the desire to say to themselves, Why not be a star for a couple of seconds?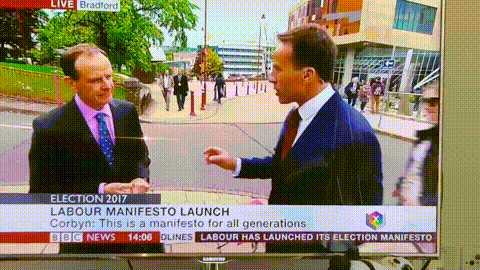 21. This reporter decided that his report would be much more interesting if he walked looking at the camera while reporting on the situation. The problem was that he was not careful where he stepped ... until something went wrong. Be careful where you are going!
20. We often forget what we are saying when someone interrupts us, but doing it live as Vanessa Huppenkothen, reporter of the Mexican World Cup, is something that left her mark in the history of the World Cups.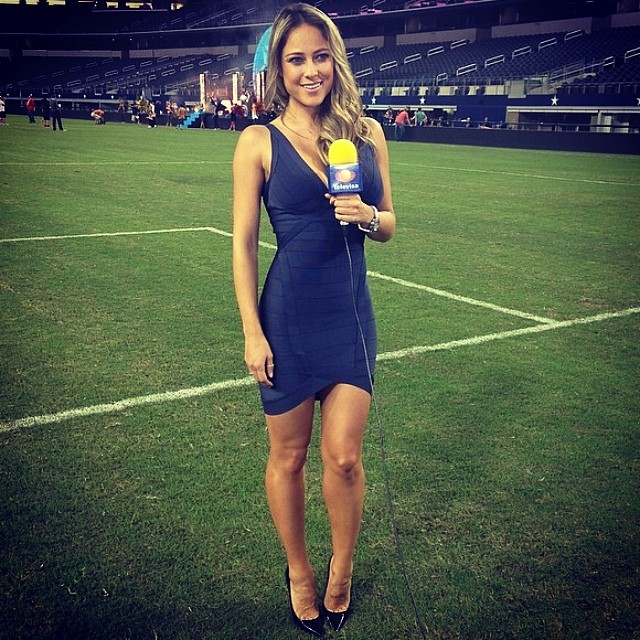 19. Errol Barnett was the person who knew how to win people's hearts, but he began to earn much more than that because women wanted something more than a smile. The perfect news anchor: Once he starts talking, it's hard to get distracted.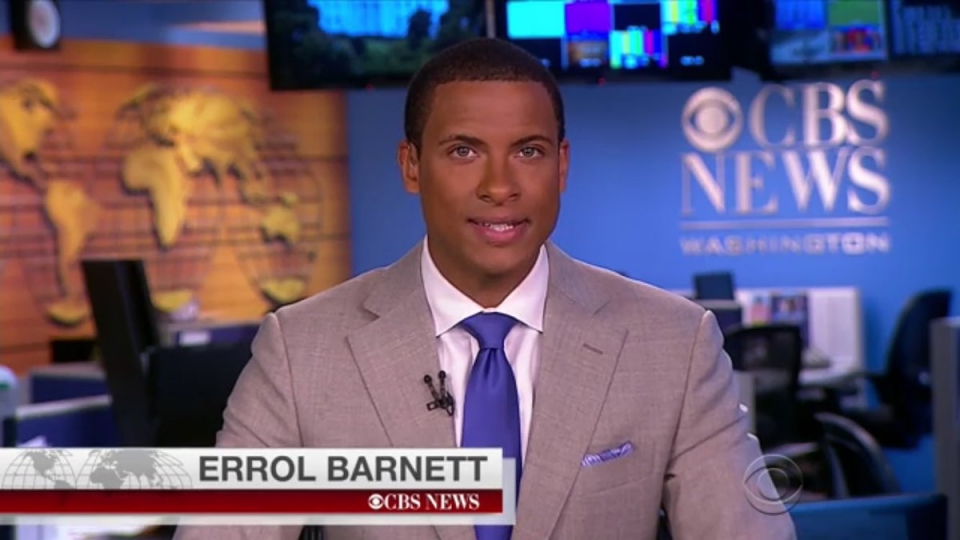 18. In some occasions, an unfortunate animal becomes the protagonist of the news without realizing it. This incident occurred during a French pastry program and attracted the attention of many people.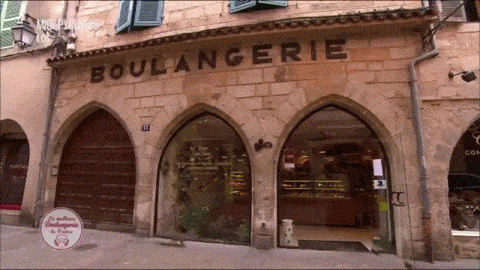 17. When you are on live television, the most important thing is not to give up and move on no matter how many times you fall to the ground, as in the case of these basketball players and their repetitive consecutive falls.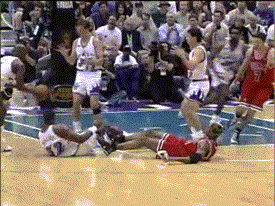 16. Although you try hard not to ruin the work of your colleagues, sometimes there is not much you can do to improve the fact that you appear in the wrong place, at the wrong time.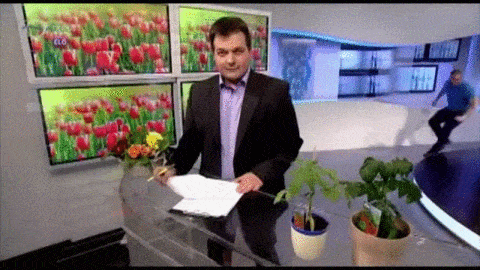 15. People who work on television sometimes have to make sacrifices that are not always in their favor. And the people around them are not always going to behave in the right way when they are starving.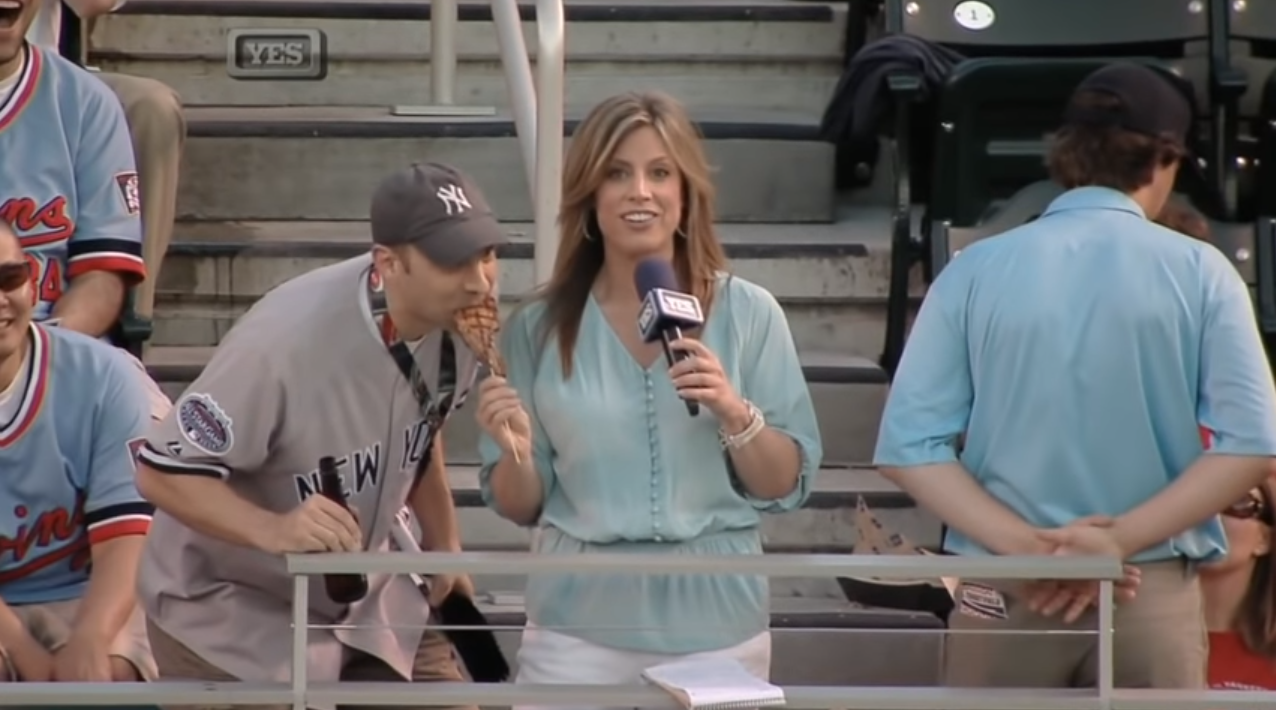 14. No matter what happens, you should not lose control, and an obvious example of this was the one shown by Madonna at the Brit Awards of how to act when something goes wrong. The result was not perfect, but it looked as natural as possible.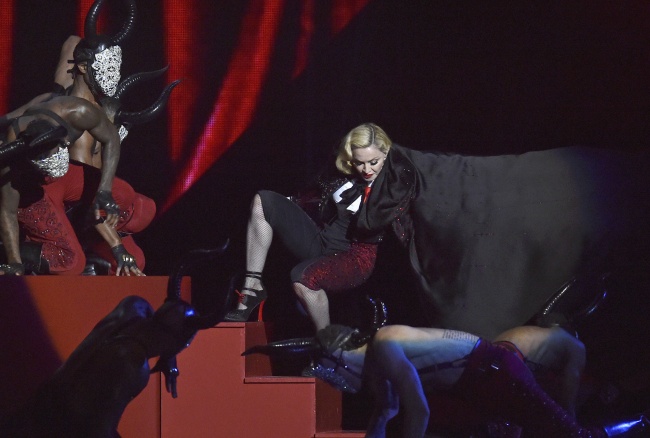 13. The children of Professor Robert Kelly made this particular interview memorable and took the real people to the television screens again. No matter how important you are, your children are your children.
12. When your own nose betrays you on live television, you should do everything possible to avoid being noticed, but unfortunately, there are situations in which you can not control your nose and snot can escape into the microphone.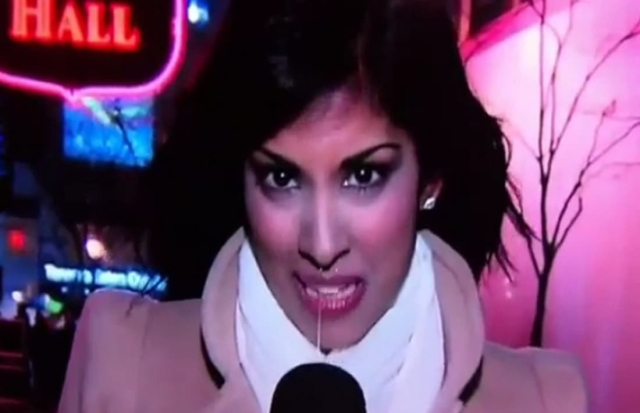 11. This poor Dutch reporter was very comfortable conducting the interview, but she did not pay attention to what was around her, and she trusted that the rope could support her weight. Unfortunately, it wasn't like that.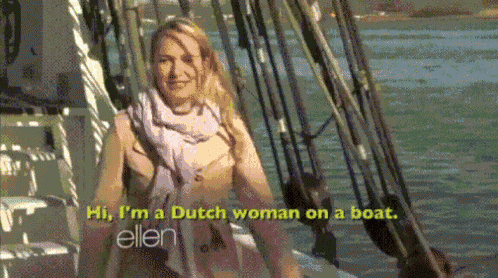 10. This is a glaring example of why you should not play with food, much less if it does not belong to you. During a daytime news program in Texas, one of the hosts tried to annoy a monkey by removing his food, and he did not react very well.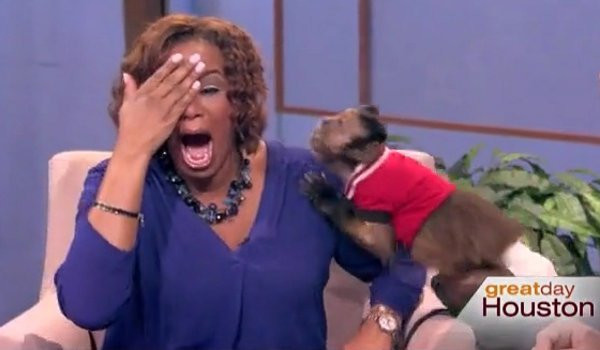 9. This Irish meteorologist became a viral sensation because, during one of his weather reports, the reporter was literally dragged by the wind while emitting some cries of surprise that made the scene much funnier.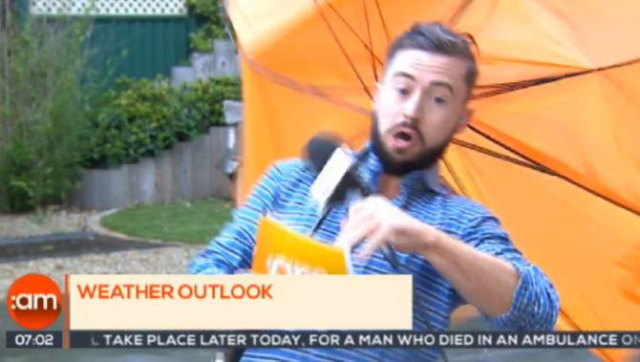 8. Insects also have prominence on television, and this was evidenced when a group of giant cicadas attacked this reporter on the top of a military tank, and she had a hilarious freak-out on live television.
7. This American presenter made a very uncomfortable mistake while reporting on the fires in California. He should have said "California is fighting ...", but a slip of his tongue made him utter the word "farting" assuring that California is a very gaseous state.
6. Salma Hayek and Paul Rudd had a very uncomfortable moment during the 2013 Golden Globes because the teleprompter began to fail and the couple had to improvise while they resolved how to present the award for Best TV drama.
5. When you are live, you must be very careful with what you say in front of the camera to avoid a disaster. This hostess adjusted the top of her clothes and joked that her colleague was cheating on his wife in 2007.
4. Even an accomplished professional like Joanna Gosling can have some kind of slip on live television. This time the news anchor of the BBC was caught playing with her mobile just when the camera was approaching her earlier than expected.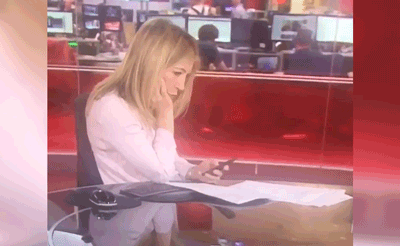 3. Although you are very entertaining playing, you must think about where you are. Allison Kropff, a WTSP host in Florida, was so focused playing Pokémon Go that she did not realize where she was walking.
2. The 2014 Oscars had a bizarre moment that will last for many years. When John Travolta introduced Idina Menzel, he pronounced her name in a very strange and erroneous way, which is why the Broadway legend annoyed him with this for a long time.
1. When everything goes wrong, you must find a way to solve the situation quickly. During a Saturday Night Live performance, Ashley Simpson was caught singing the wrong song on a prerecorded track and was seen jumping uncomfortably all over the stage to "fix it."
The vital thing in this kind of situations is to keep in mind that, whatever happens, there is always a positive side in any case and you must go ahead and act as natural as possible. It is much better to remember these situations in a humorous way and keep going by learning from these mistakes. How many times have you experienced a similar situation? Do not forget to tell us what was your most iconic moment in a live video and share with all your friends who feel like TV stars.
Sources: Brightside, Mirror.co.uk, Digitalspy, Harper's Bazaar
Related: