20+ Deceiving Photos To Make Fools Of Us All
No matter how many times you take a picture from the same angle and in the same place, some images are unrepeatable. Sometimes, when light, shapes, and lines come together, you can get pictures that can make a person doubt their own vision. This list of images shows several examples that will make you look a couple of times to be sure of what is really before your eyes.
40. Finding a cat is never an easy task, but some of them are specifically designed to make this task a hundred times more difficult.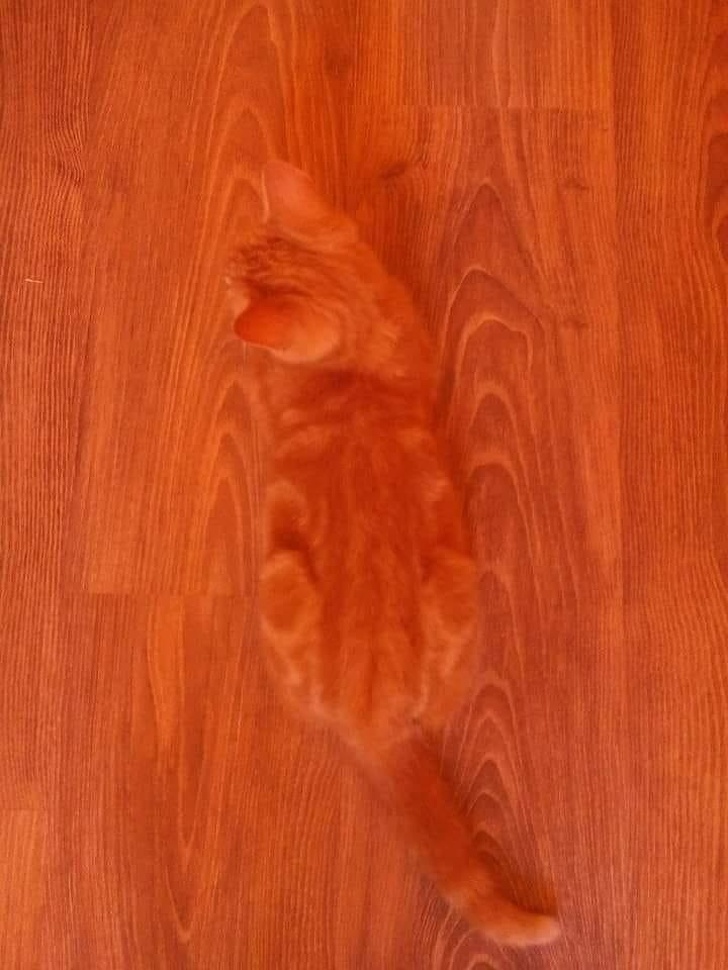 39. This challenge became very popular in social networks a few months ago, but in some cases, it is difficult to notice the difference when viewing the photograph quickly.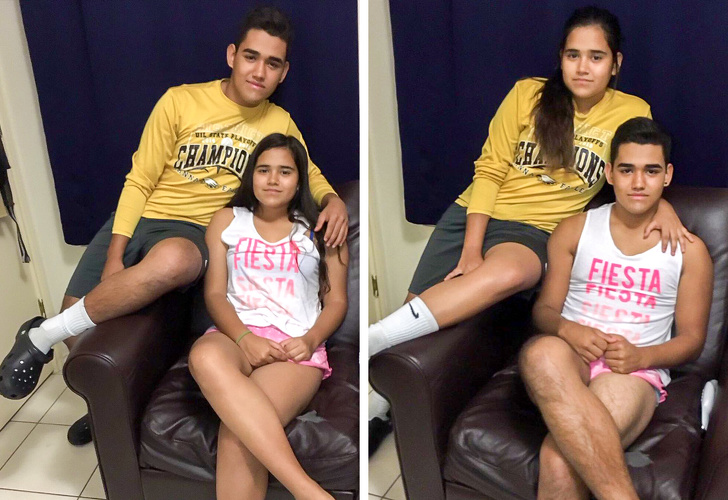 38. It is not very clear if the person is sitting that way because she has some problem in her joints or because she has too much cold in her legs.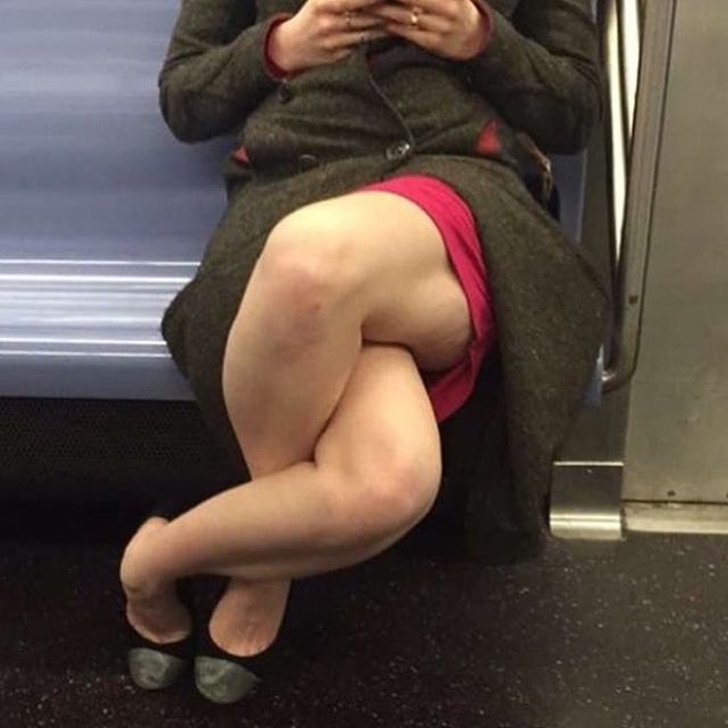 37. The person who took this picture assures that it is not a giant pizza capable of feeding hundreds of people, but it is difficult to see it in any other way.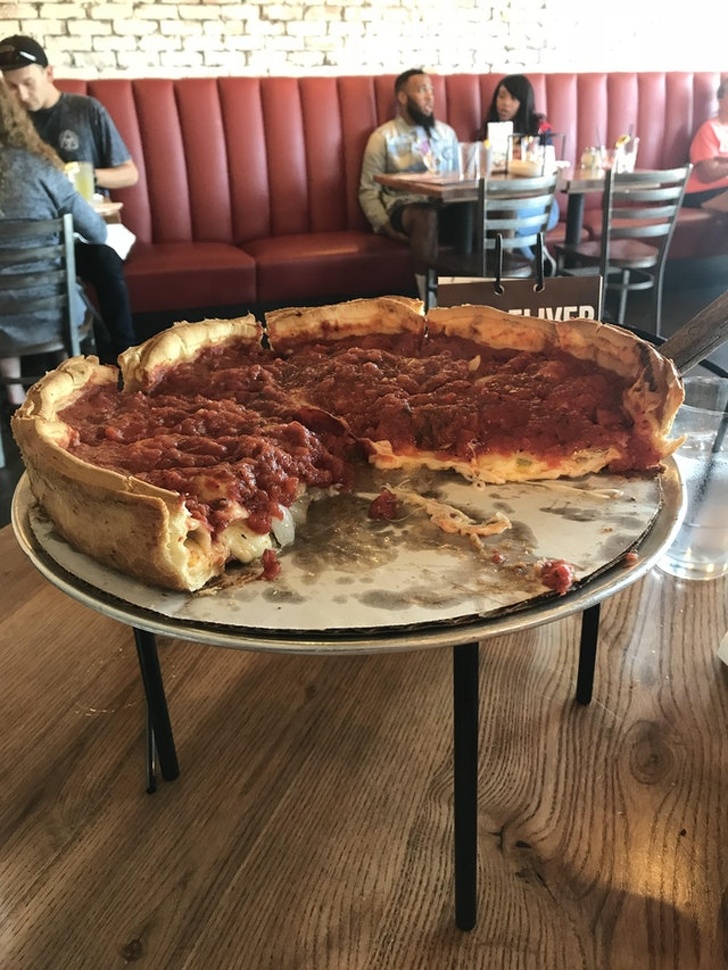 36. If you look closely, you will realize that what appears in this image is not the sky but the reflection of it in a large pond of water. A bit confusing, right?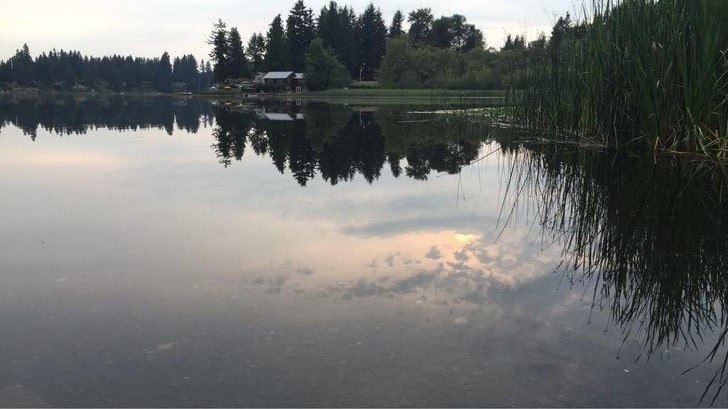 35. The design of the carpet covering these stairs can be considered a real danger to the safety of people who are late for work.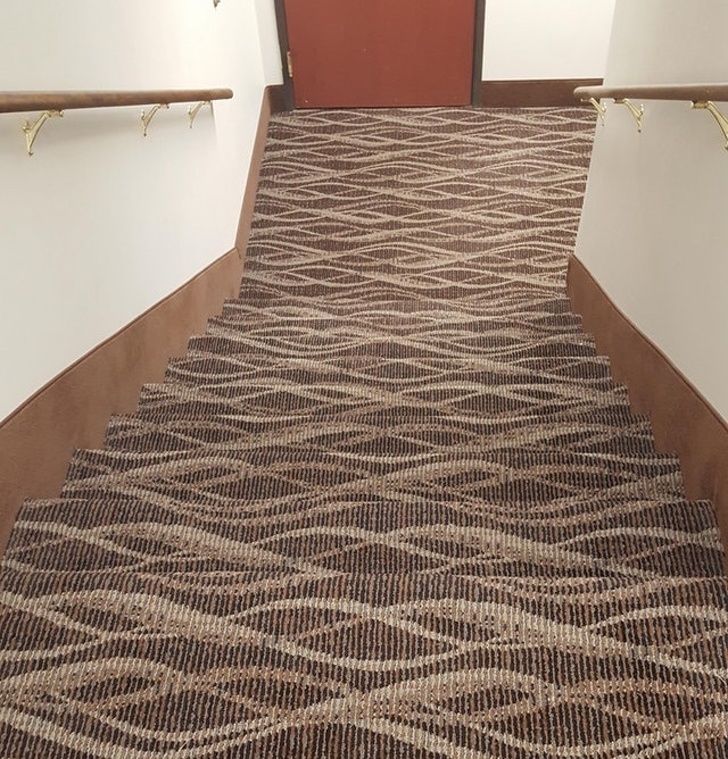 34. When seeing this image, you can feel that the line crosses the knife and breaks it, but the truth is that it is only a perfectly aligned reflection.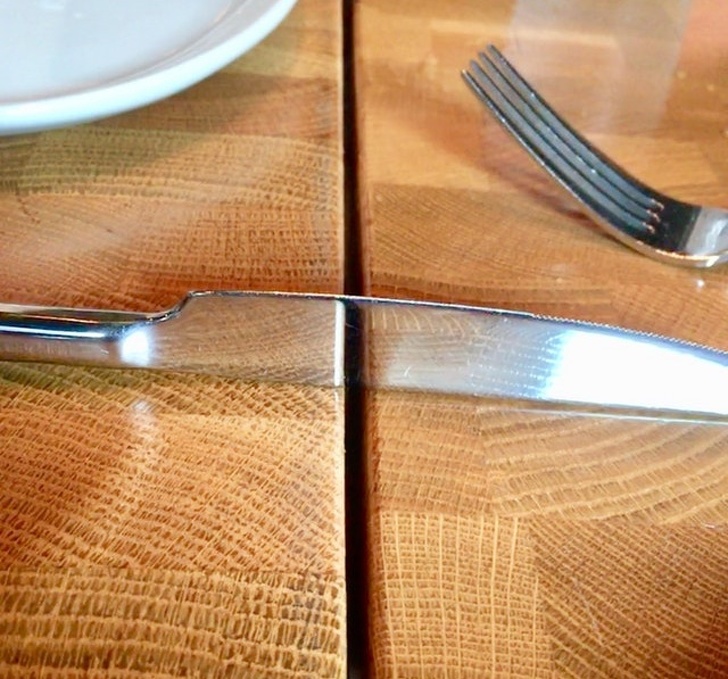 33. The trunk of this elephant, who kindly offered itself to take the selfie, seems to measure many meters due to the perspective created in the photograph.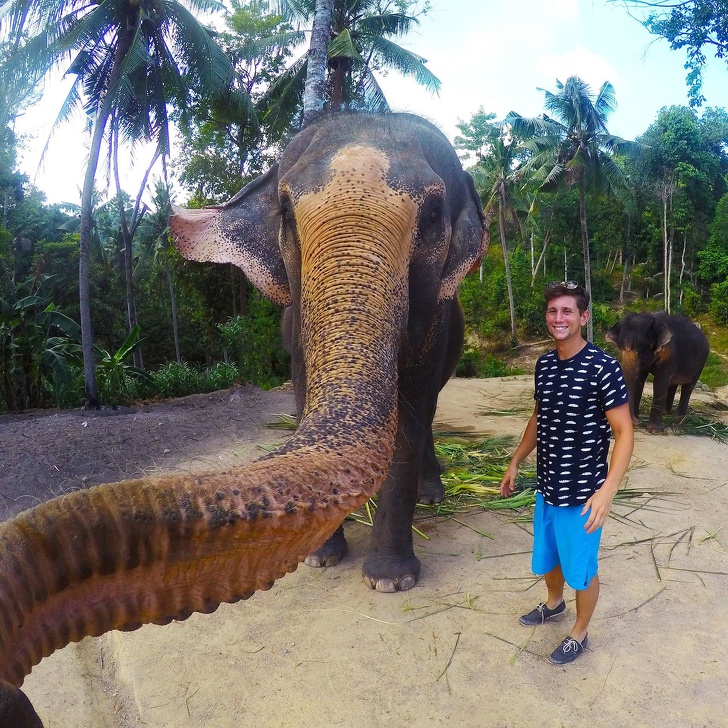 32. This beautiful picture that was taken in Makgadikgadi, Botswana has confused many people for a long time because what we see are the shadows of a group of zebras.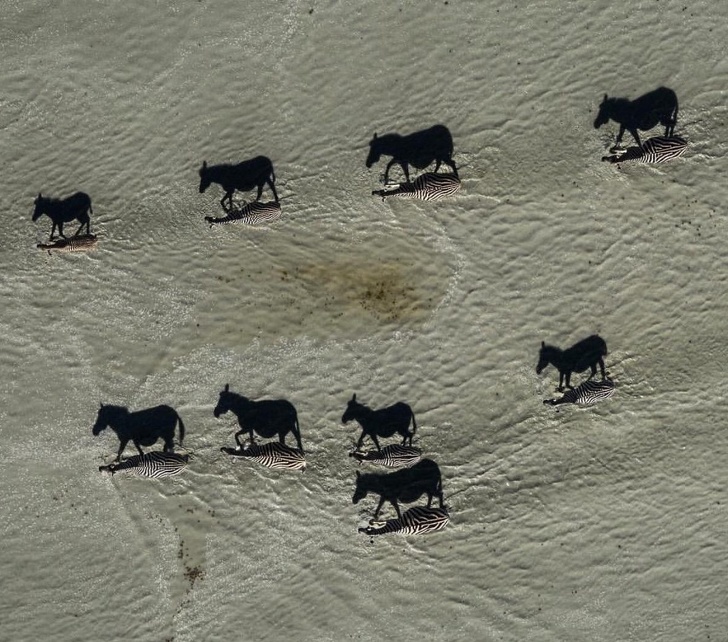 31. This little man seems to be very comfortable while riding this unsuspecting woman, or is it just an illusion of the visual perspective in the image?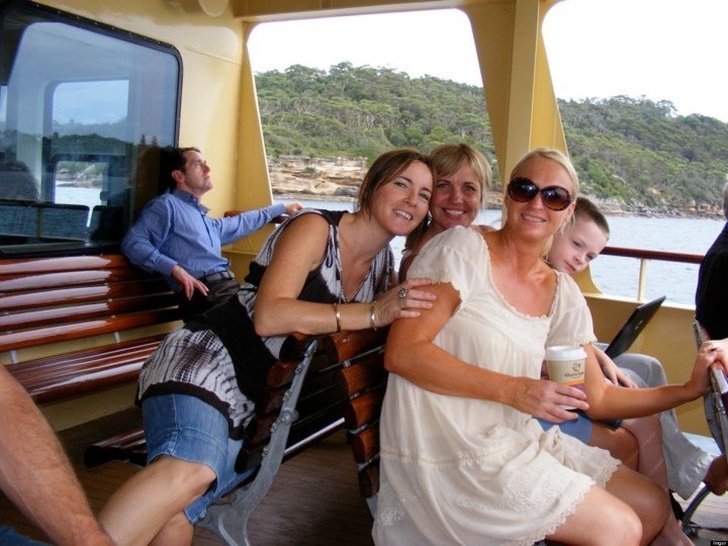 30. Cats will always surprise us for their agility and flexibility, but this group of cats breaking the laws of physics can confuse more than one person.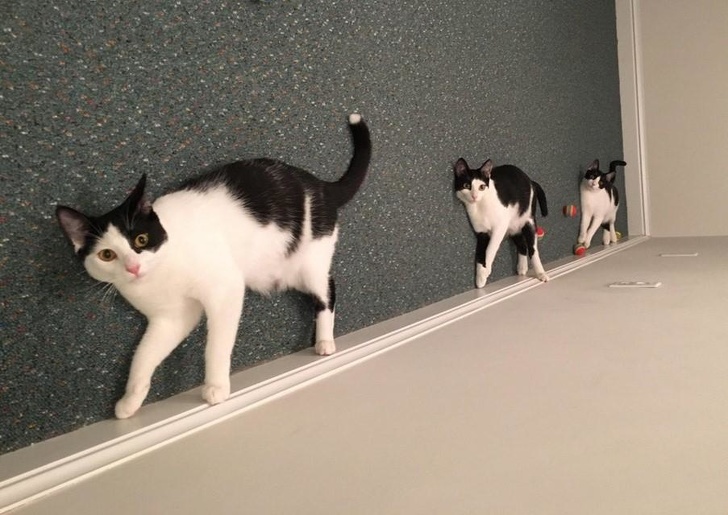 29. The shape of this tomato is particularly strange because it reminds us of an animal. If you look closely, you can see that this delicious fruit is shaped like an elephant.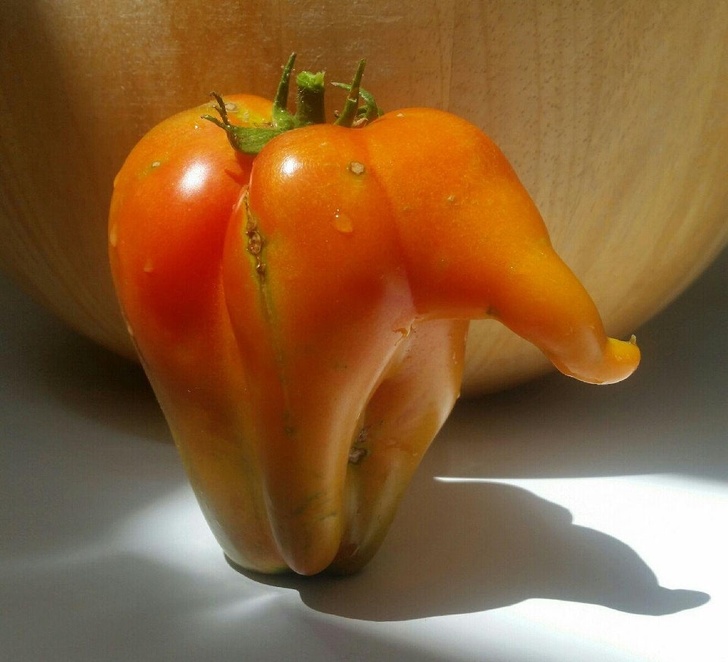 28. At first glance, this image has the potential to confuse people a lot despite being nothing more than a bag. What did you see the first time?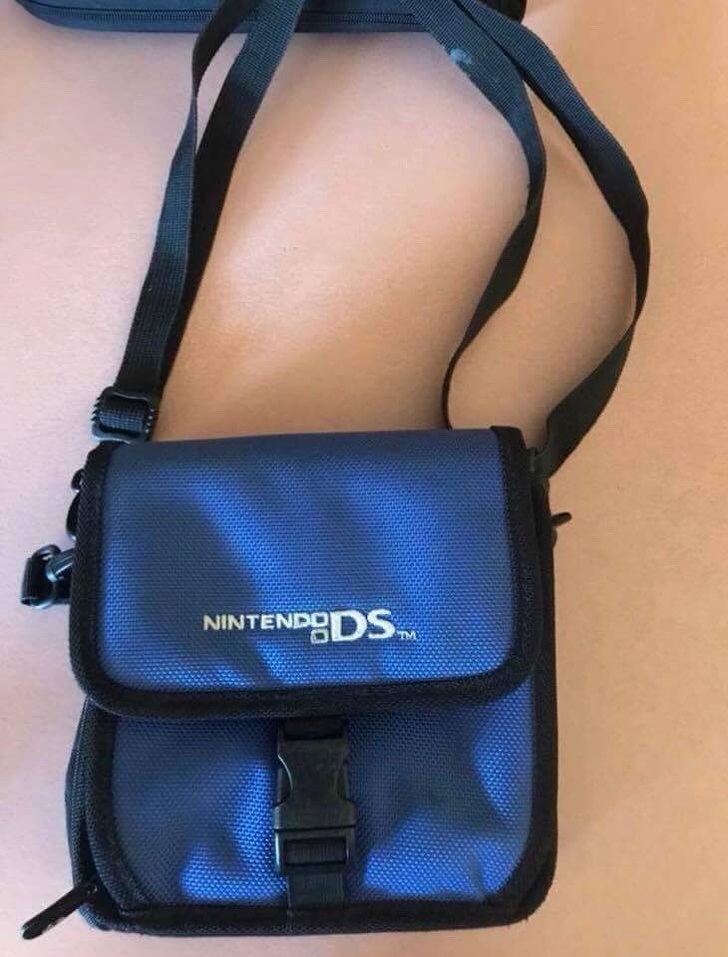 27. The man who took this picture was confused when he saw his reflection in the mirror and had to capture the moment to appreciate his beautiful legs.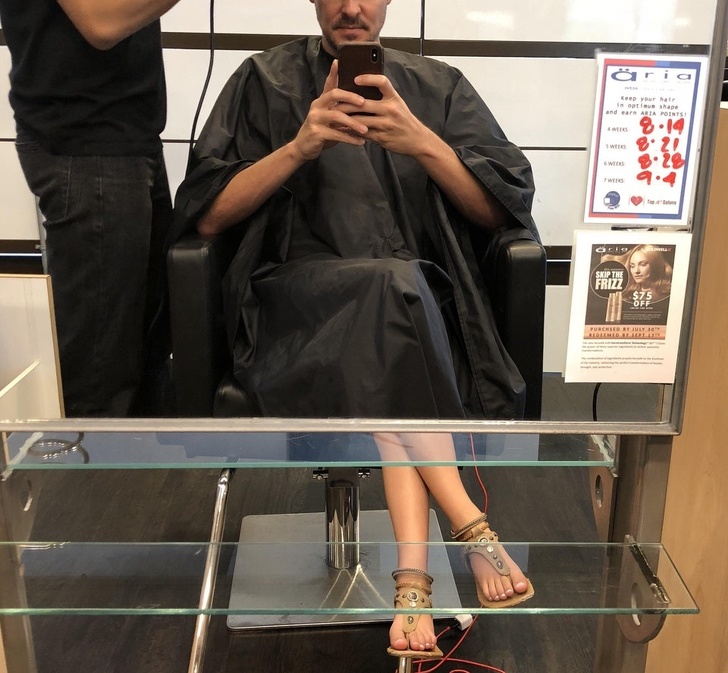 26. This bizarre breed of dogs only has two legs, and it moves by taking small jumps to reach its destination, or is it just the product of an optical illusion?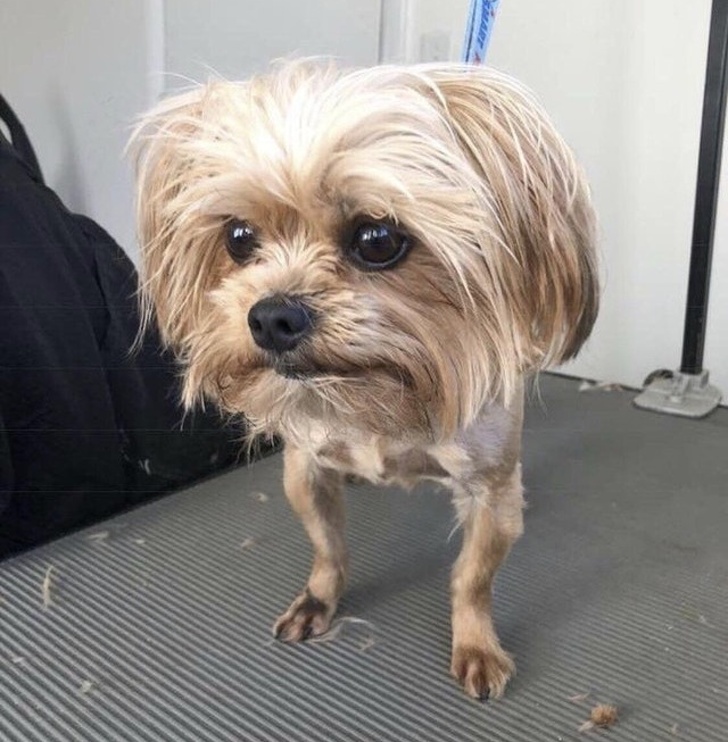 25. The shape in which this steel cup is placed gives the impression that it is transparent even though it is only the reflection of the interior of the dish.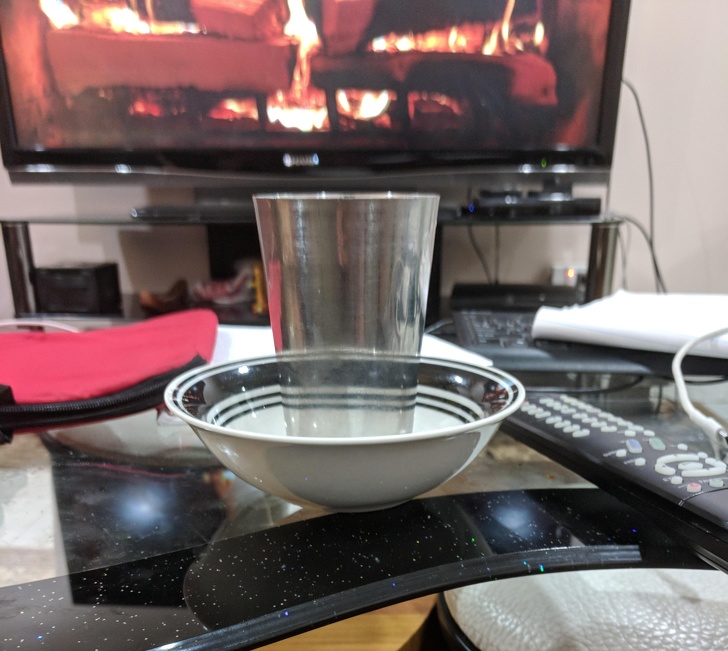 24. The secret identity of this cat has been discovered! The human is just a robot that he drives during the day to deceive the rest of the mortals.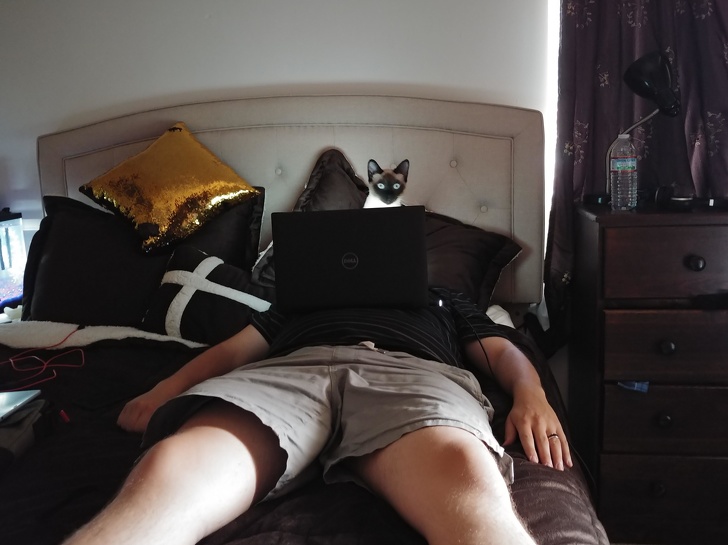 23. The shape of these plants makes them look like a cluster of small hands that would frighten anyone who does not know what they are looking at.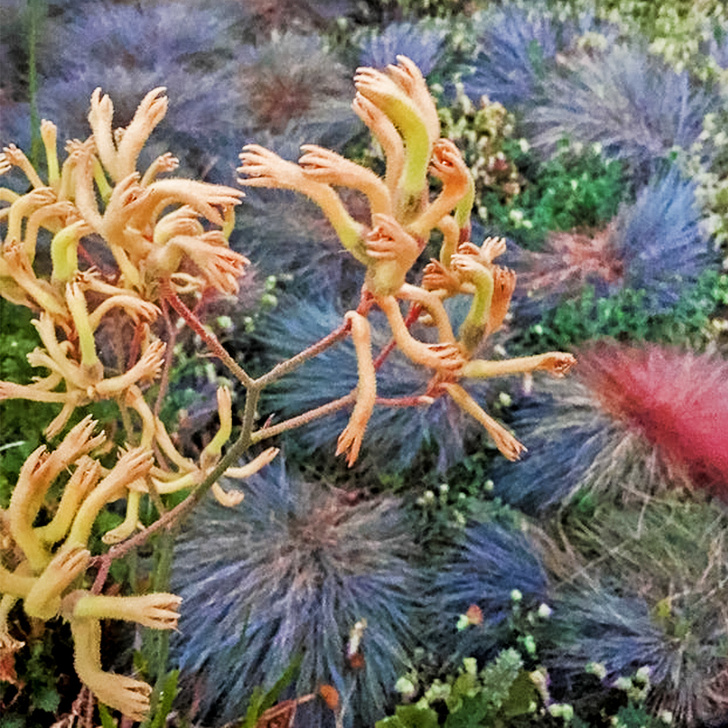 22. The shadow generated by the lace of this person's shoe looks like a little man climbing the shoe in search of the top.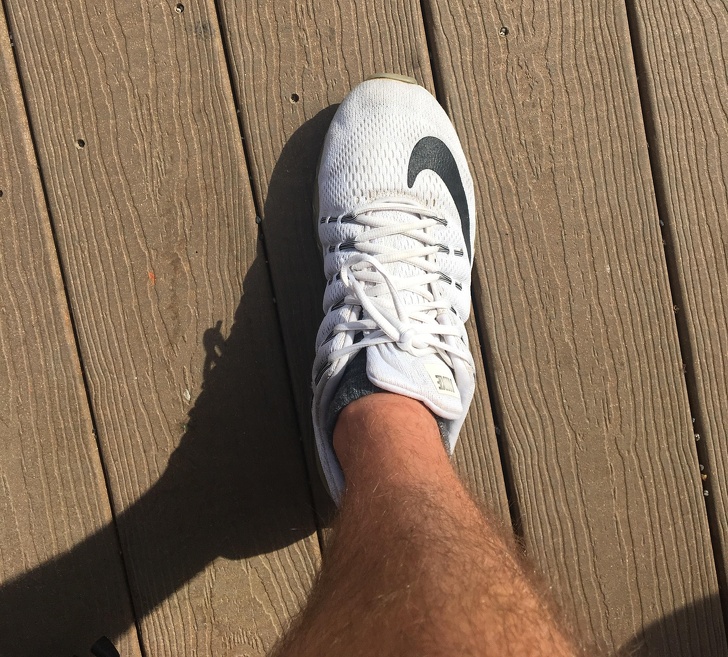 21. These two people are made for each other, and this can be seen in this image because their bodies seem one, and it looks like that man is naked on the beach.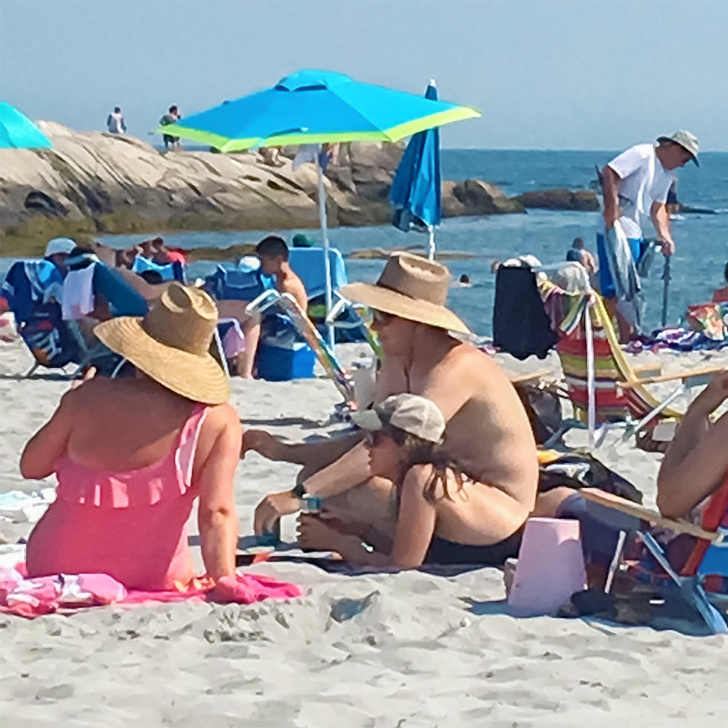 20. If you look at the image quickly, you will realize that that llama is touching a small bell to alert its companions.
19. The person who took this photograph polished so perfectly that small piece of marble that gives the impression that one of its sides has disappeared.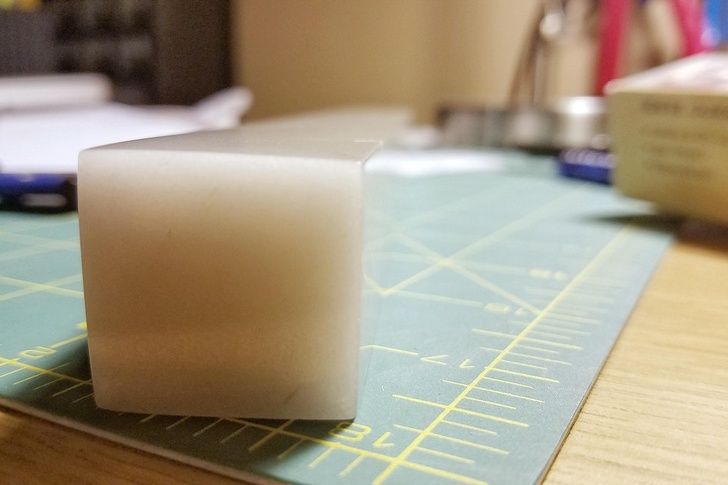 18. Without knowing exactly what this girl did, it seems to have attracted the attention of that monster. Let's hope it does not intend to kidnap her and climb a skyscraper.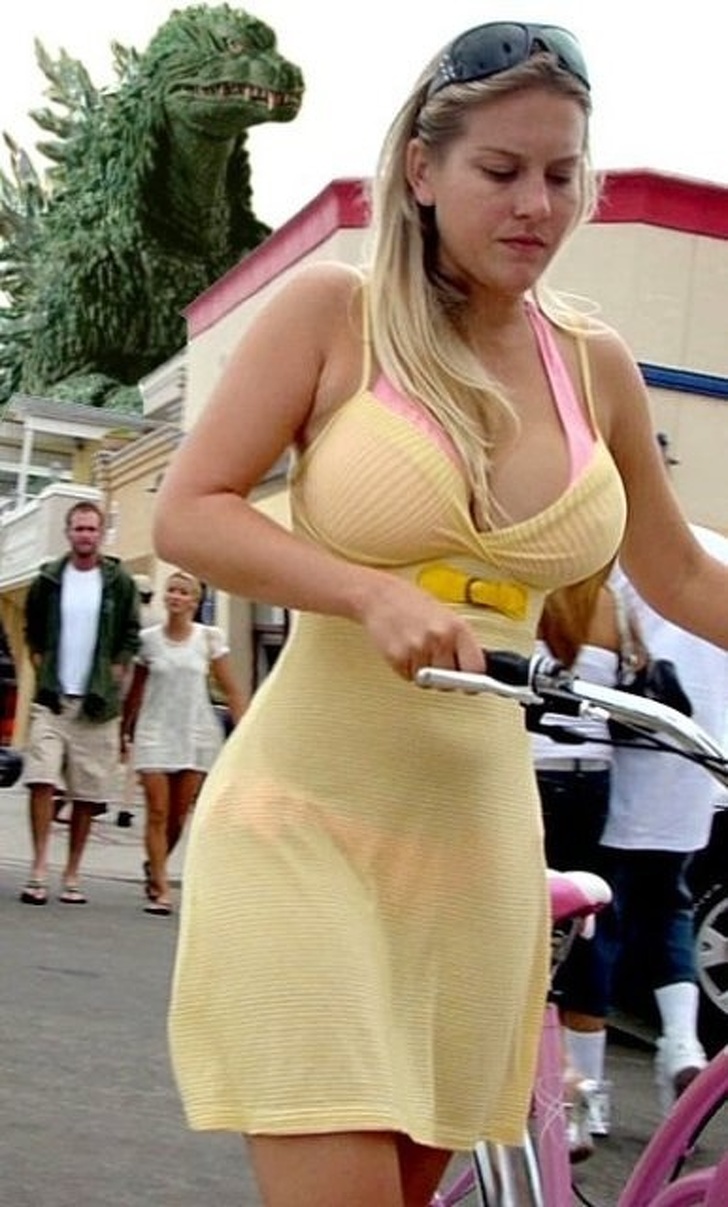 17. This giant was captured in this picture while taking a long walk through the fields of Ireland with his family while enjoying the outdoors.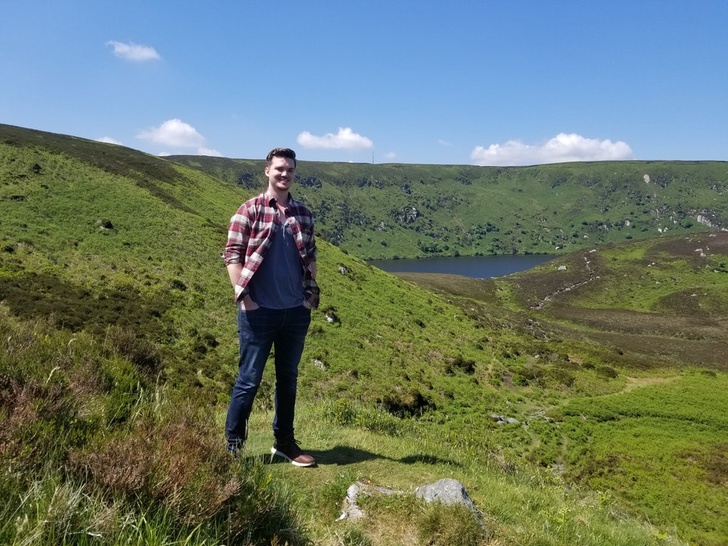 16. The position of these girls, while they hug each other, can confuse people. Whose head is that? Why is her neck so long?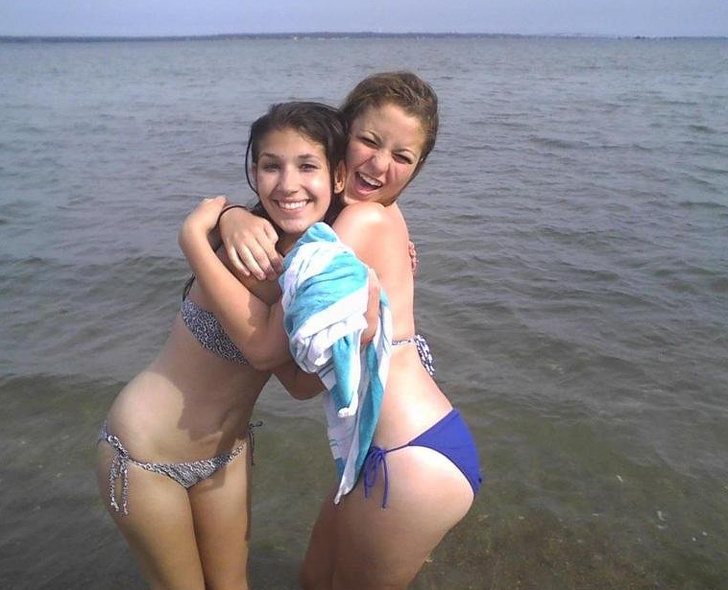 15. This optical illusion is for the most attentive people, it is the reflection of a door, but the ventilation grilles give the impression of being two different doors.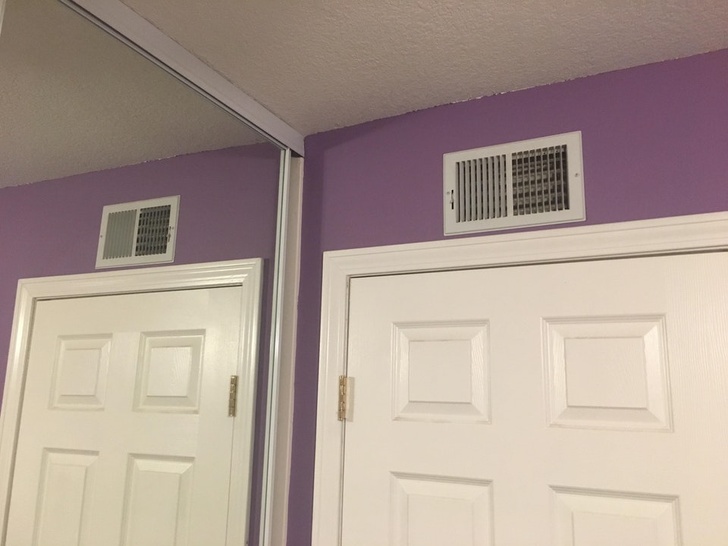 14. The flexibility of this girl is incredible; anyone would think that she has a severe problem in her column when you see her bent like this.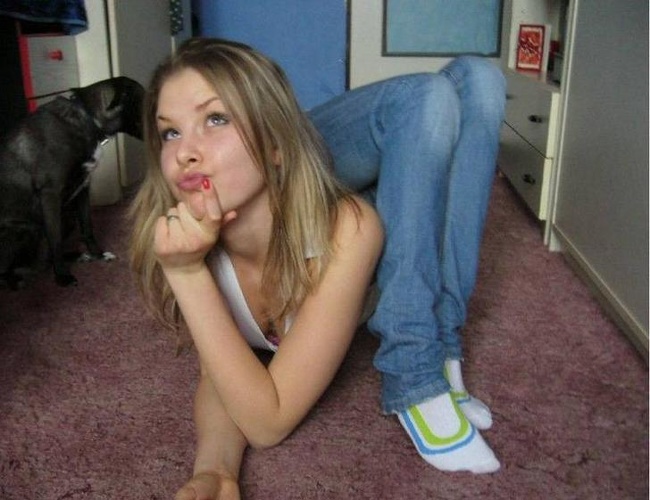 13. It may be just a lady shaking a sheet, but we can not help but see a spectral ghost that is about to absorb her soul.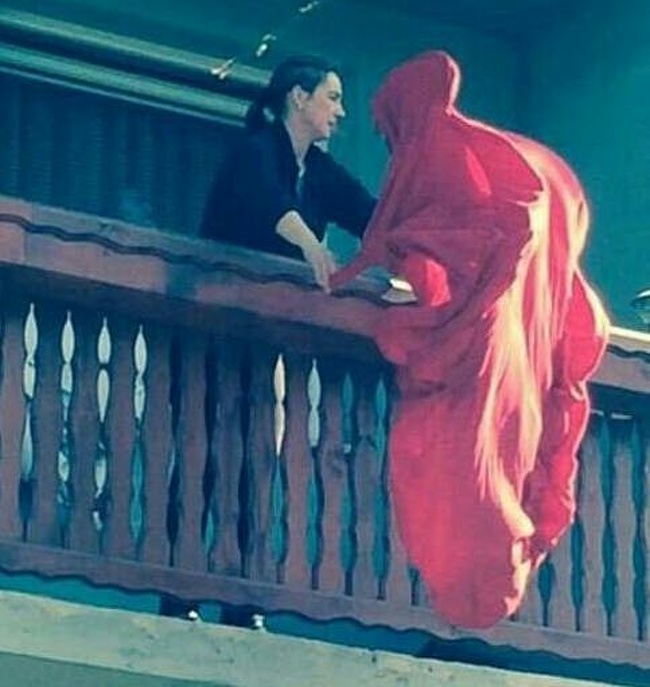 12. This girl shouldn't be anywhere near a race track. Surely she would win against any runner in the Olympics.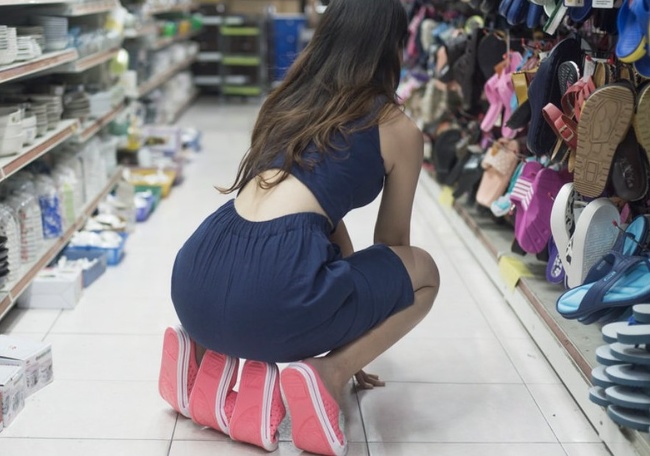 11. One of those occasions in which your dog is responsible for giving you that special touch that your selfie needed so much to make it unique, and a bit extraterrestrial.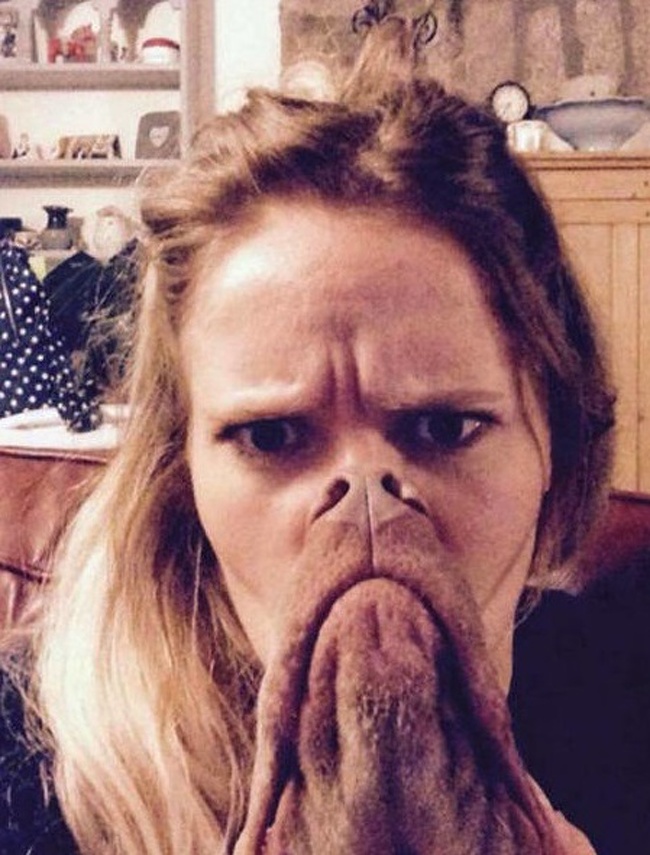 10. The wife of this man is a very particular mutation; it looks like a centaur but half cook-girl and half dog.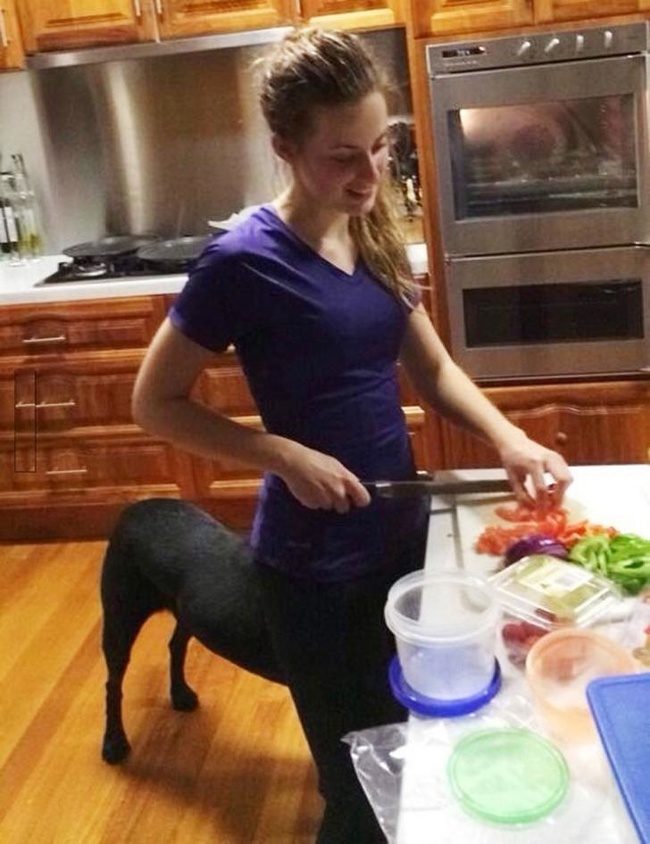 9. This peacock has a very vivid extracorporeal experience. We can even see how his soul leaves his body!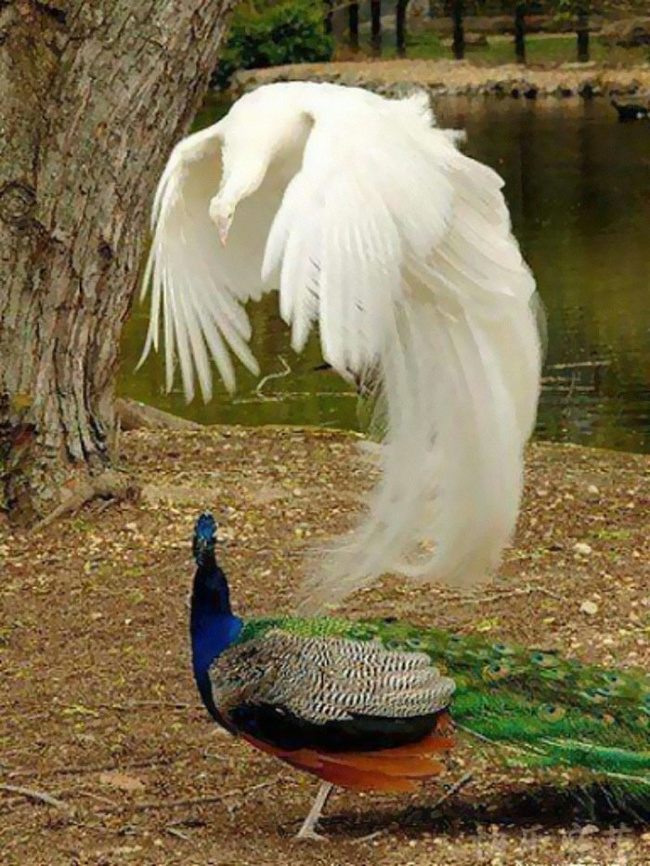 8. This baseball player must be highly sought after among all players in the league as he can catch the balls without using a glove.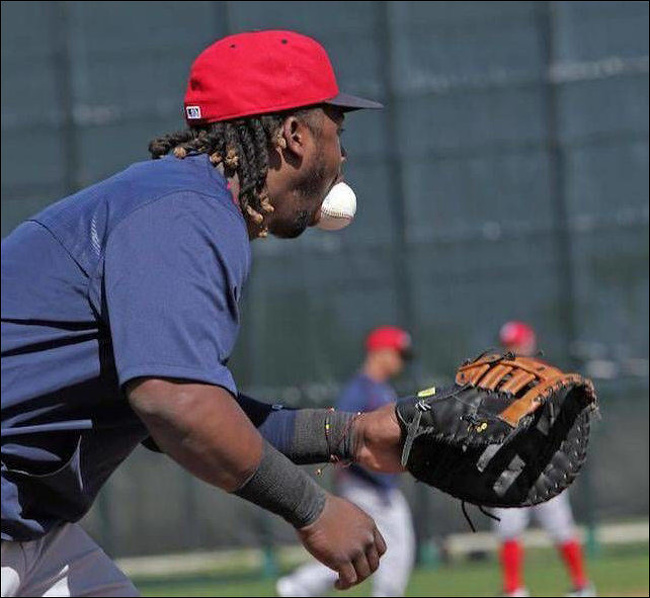 7. This girl's pet is a very particular species with two heads and double the fun, but it is inevitable to think what happens when they want to go to different places.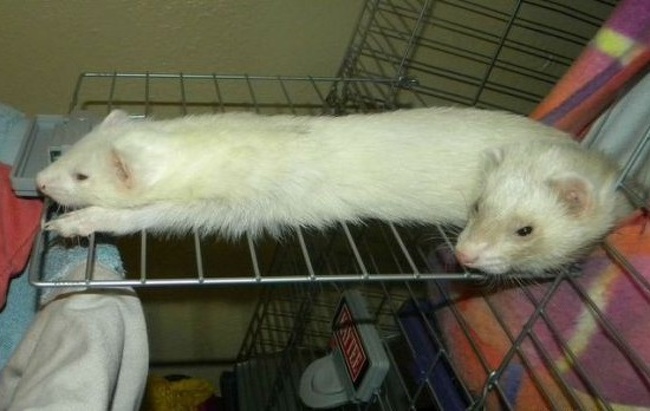 6. Even the most famous supermodels would kill for having legs as long and beautiful as this guy's. He must spend a lot of time in the gym and looking for pants.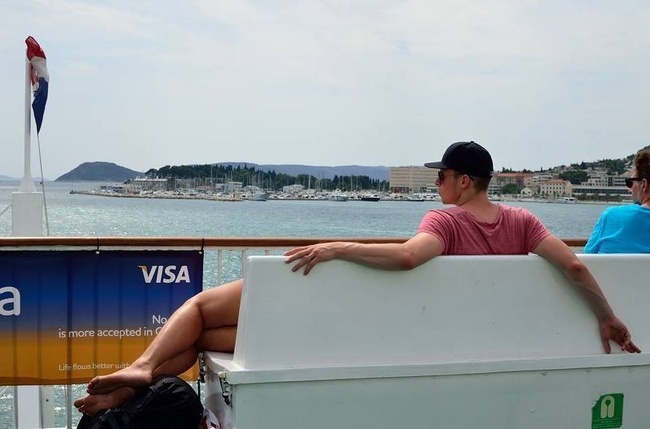 5. This cat has transcended above any problem and concern; his body now floats freely away from earthly thoughts.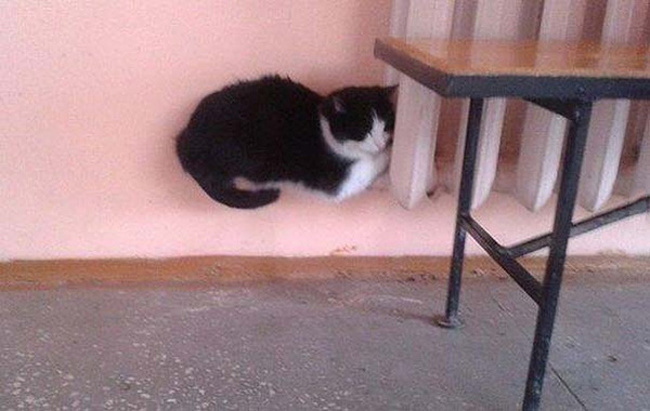 4. Someone should help this girl to find a solution, or her dog will finish melting and then she'll need to put him in the fridge.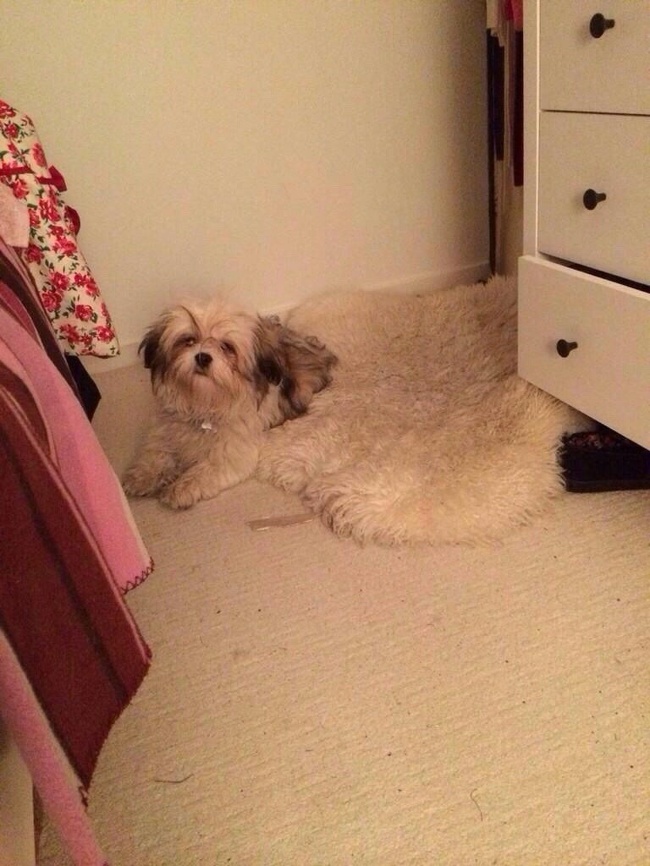 3. Cats are small and fragile, in spite of their attitude, but in this photo, we can see through their eyes and observe how they really are.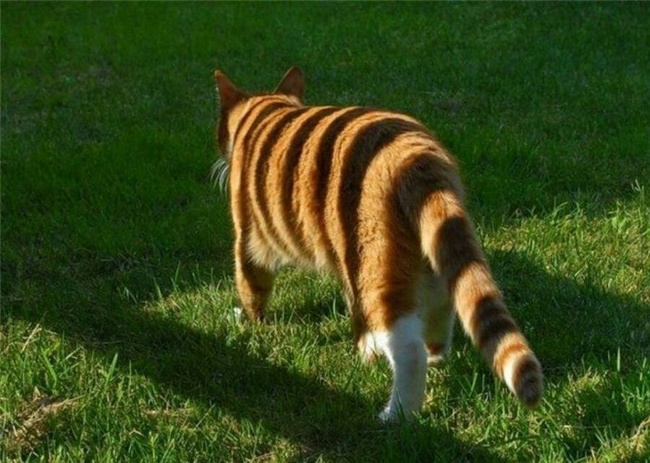 2. Can you believe it's just a pillow? You can see the label, but with that look, it's hard not to think that it's a dog in disguise.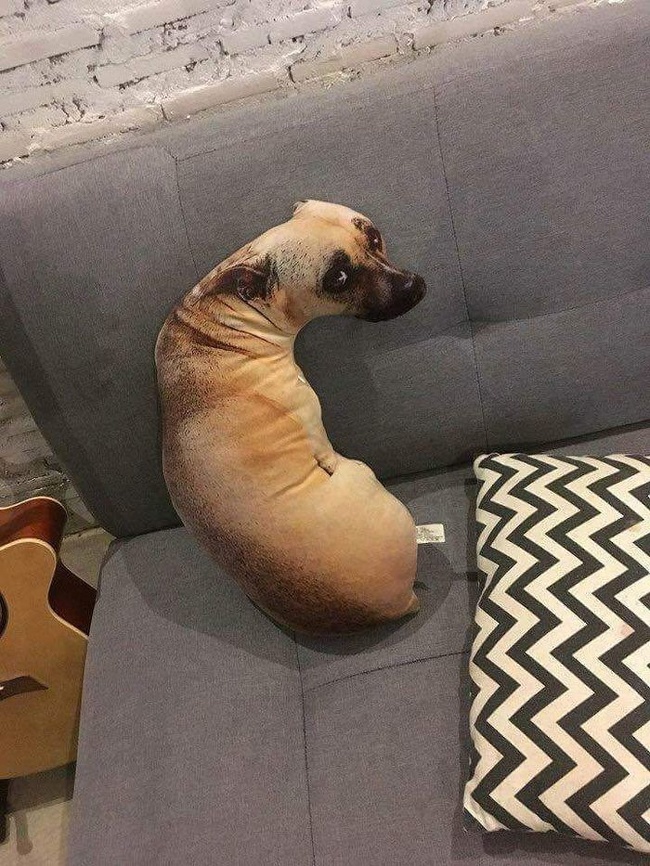 1. When after a big night storm you see this group gathered in your yard, you know they are plotting something nasty.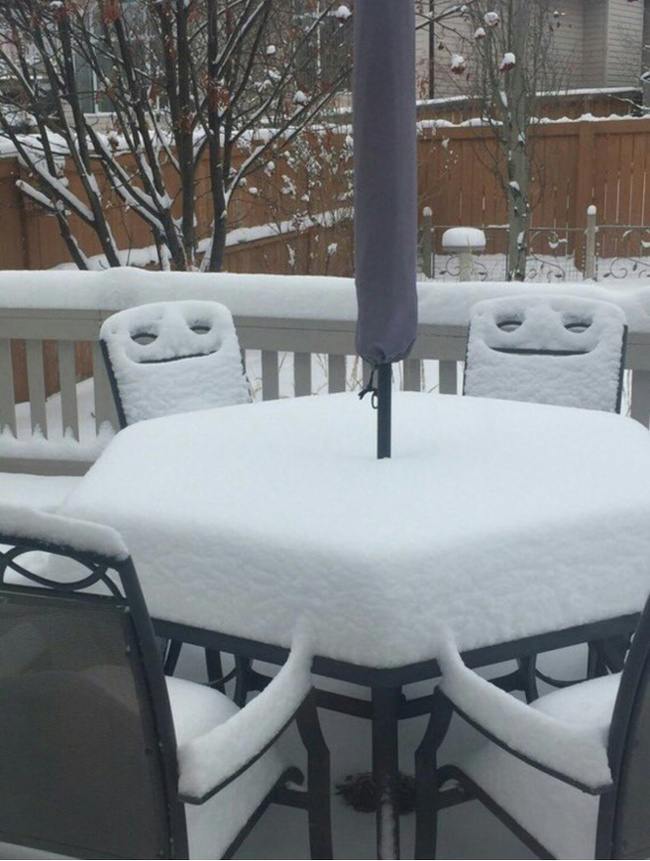 By quickly seeing these images, many of them have the potential to make you see something that is not present or make you doubt what you are really observing, so you must look at the image again to see the truth. Do you have similar photos on your computer? If so, do not hesitate to share them with us in the comments and remember to share this article with all the lovers of the optical illusions that you know.
Sources: Brightside, Brightside
Related: