Homeless Turns Around His Life By Doing The Right Thing When No One Expected Him To
Homeless people are often judged based on their appearance without seeing them for who they truly are. Far too many people just walk by and overlook their existence. We don't see that they might be doing their best in life and they have been dealt a far worse hand than us.
Elmer Alvarez was destitute, living on the streets of New Haven, Connecticut. Just by accident, he stumbled upon something that would lead him to make a choice that'll change his life forever. Little did he recognize at the time, one good act would make his dreams come true!
1. SEEKING THE RIGHT PATH
Elmer Alvarez had fallen on challenging times. He had lived on the streets of New Haven, Connecticut, for many years. The 43-year-old had kicked his drug habit before that unfortunate turn and had been striving to find a way to turn the course of his life around.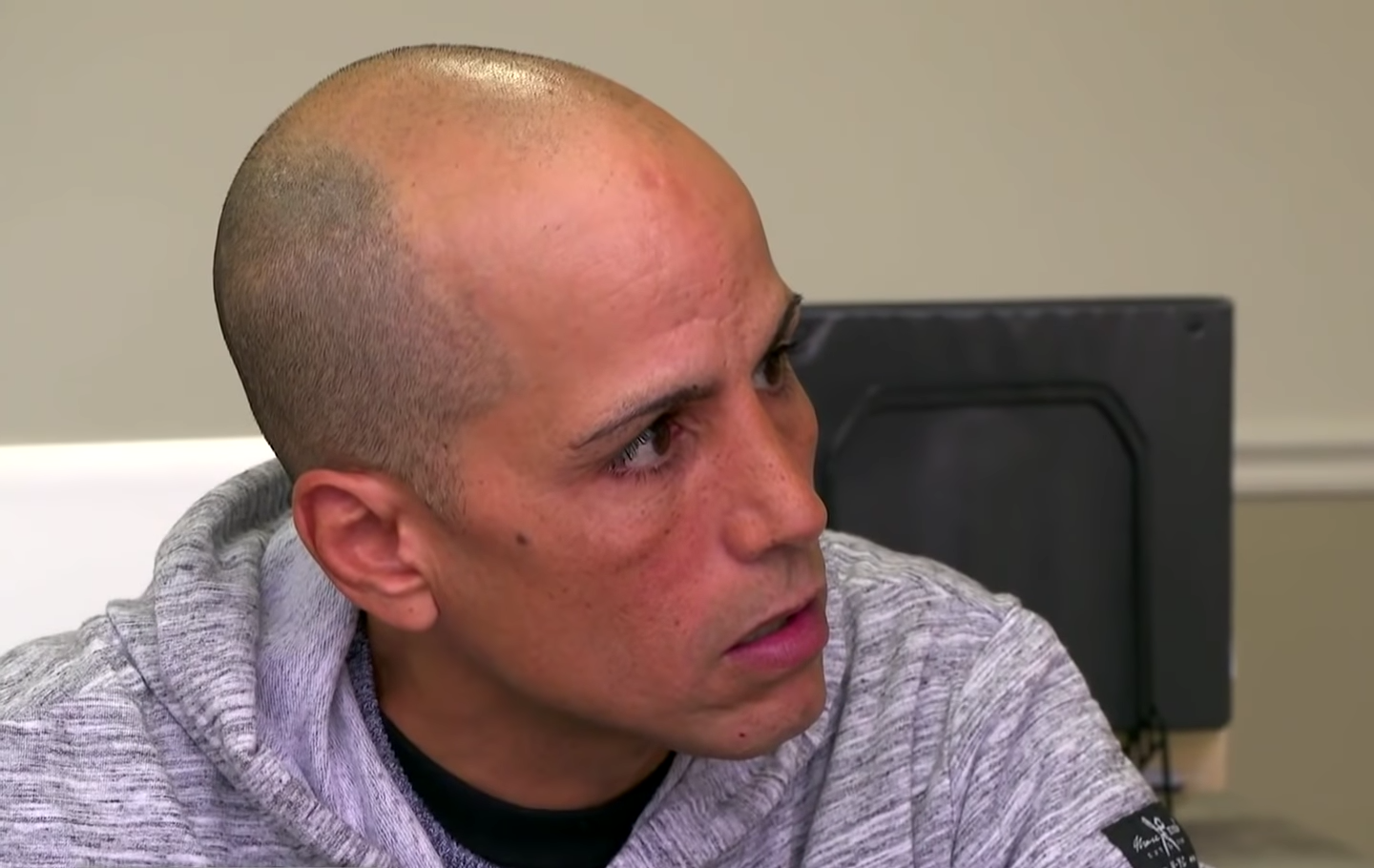 No matter how hard he tried, luck was running out for Alvarez. What is more, the subzero temperatures of a Connecticut winter were already on their way. However, one November morning as he walked on the streets, he looked down — and saw something incredible. Someone had dropped an endorsed check.
2. FINDERS KEEPERS?
Catching Alvarez's eye was a signed check lying carelessly on the ground. It had been forgotten on a small walkway just near the corner of Temple and Chapel streets in New Haven. But this homeless guy was in for a beautiful surprise when he looked at the amount the check was for.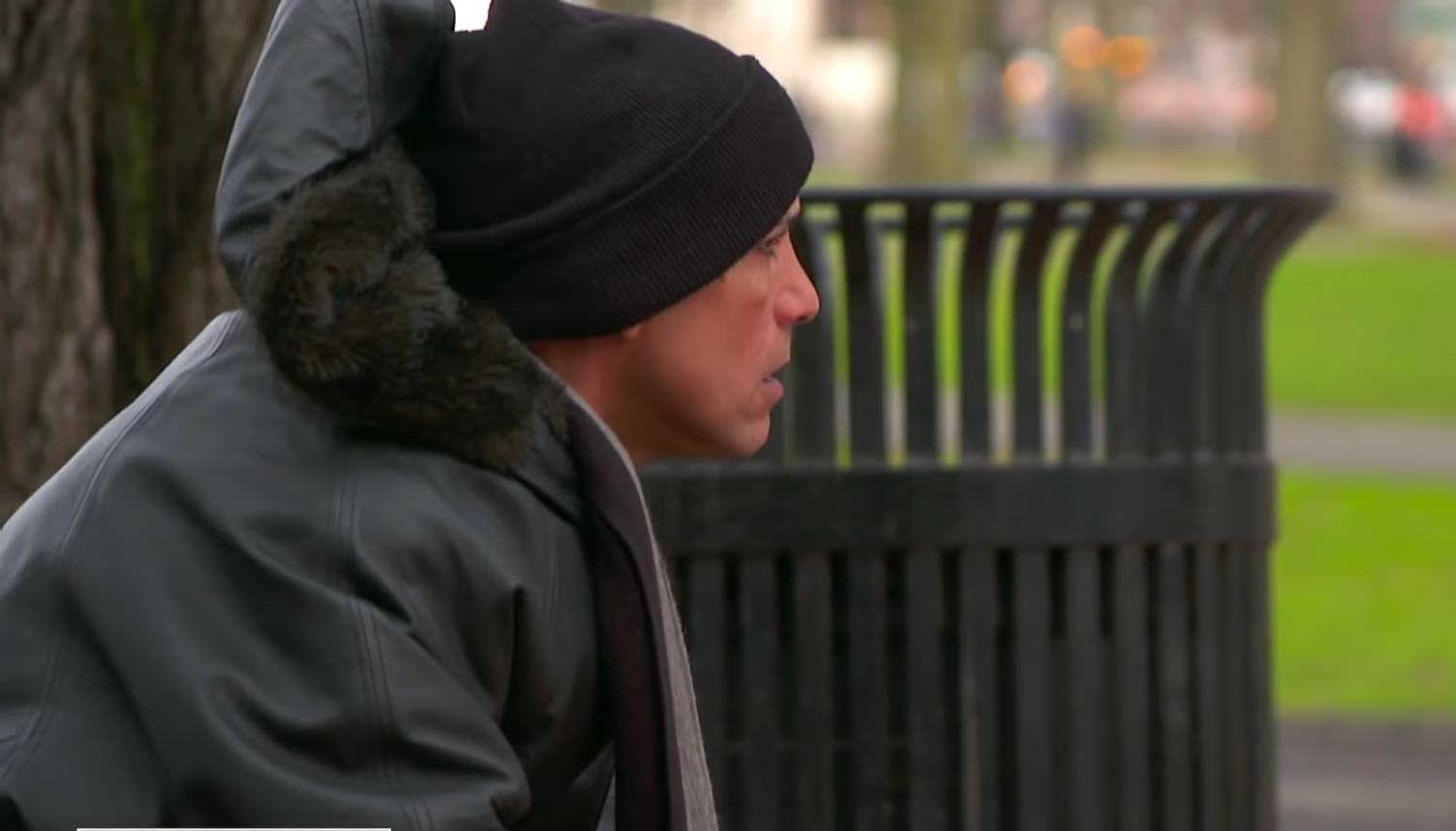 This wasn't a mere trinket: the check was made out to the huge sum of $10,000! What is more, a phone number was written on it. Faced with what many people would view as a tempting opportunity, what Alvarez would do with the check would ultimately change his life's course.
3. A CURIOUS POSSIBILITY
Indeed, for a homeless man in and out of shelters, awaiting the deadly freeze of the New England winter that was coming, finding a check like this on the road could have seemed all too alluring. Alvarez might have decided to try and use it for his own benefit.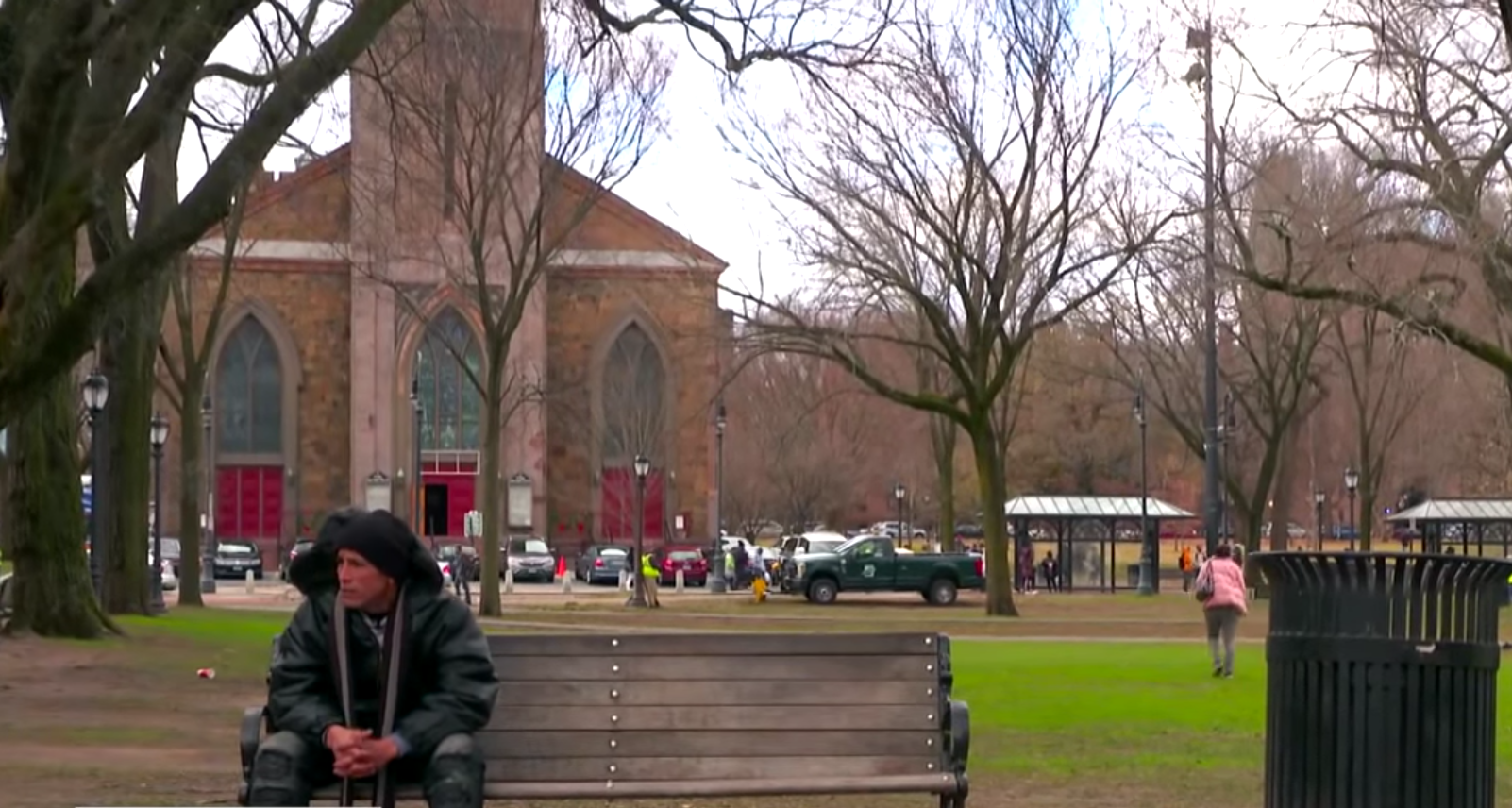 Given his circumstances, doing such a thing might have even been understandable. However, as Elmer picked up the lost check and held onto it, he had no doubt in his mind as to what he'll do with it. But first, he would need some help.
4. SHOT IN THE DARK
Elmer found a pal on the street who had a telephone so that he could reach out to the source of the check. He also needed a translator to help the communication, since he's Spanish and his English skills weren't so good. But he was determined to pass the information along. He was confident he was doing the right thing. Together with his friend, they called. Little did they understand just what the ramifications would be!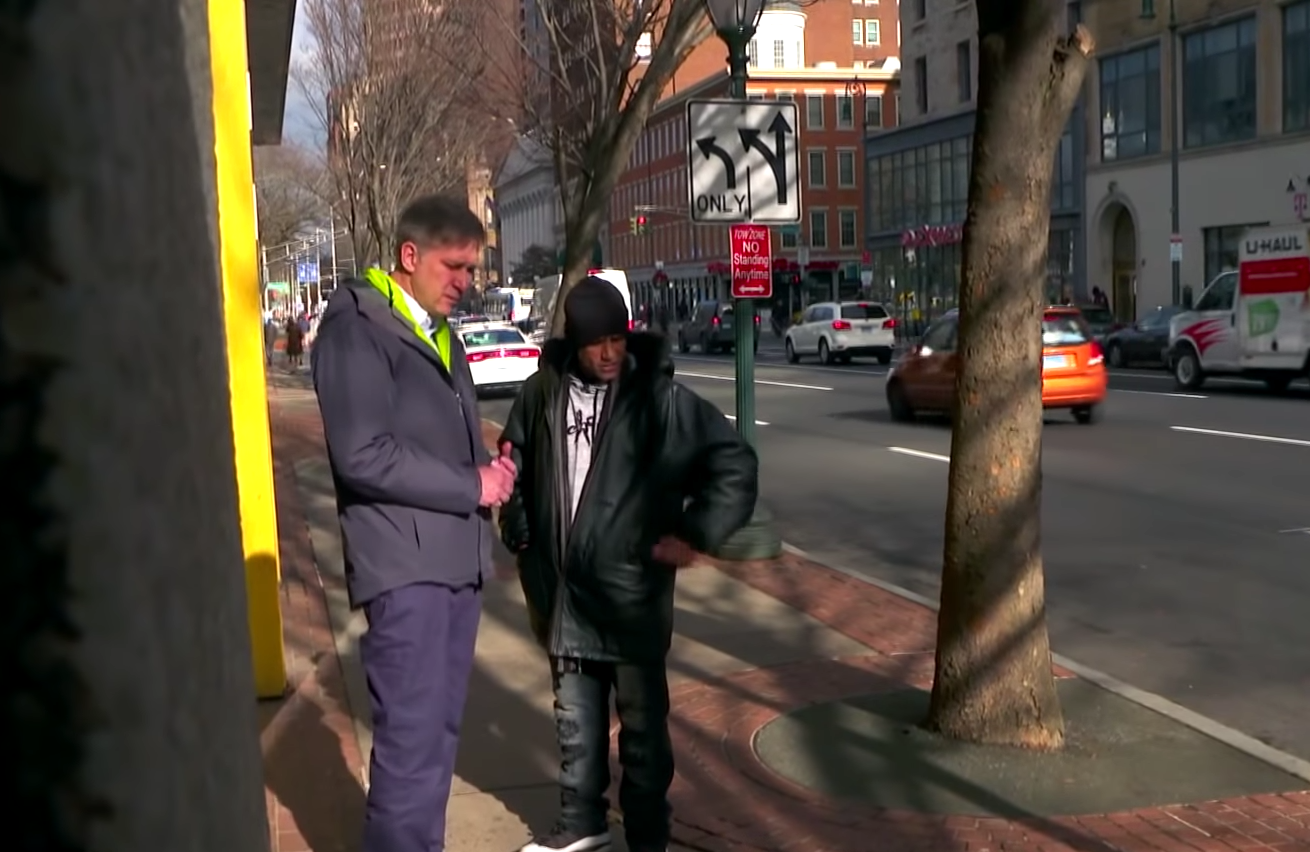 5. THE MISSING LINK
The telephone rang at Hoskie's office. A real estate guru, Roberta was the CEO and president of Outreach Realty Services. Also, she was the president of a private Outreach School of Real Estate, with students all over the country. The caller informed her that he had found her check.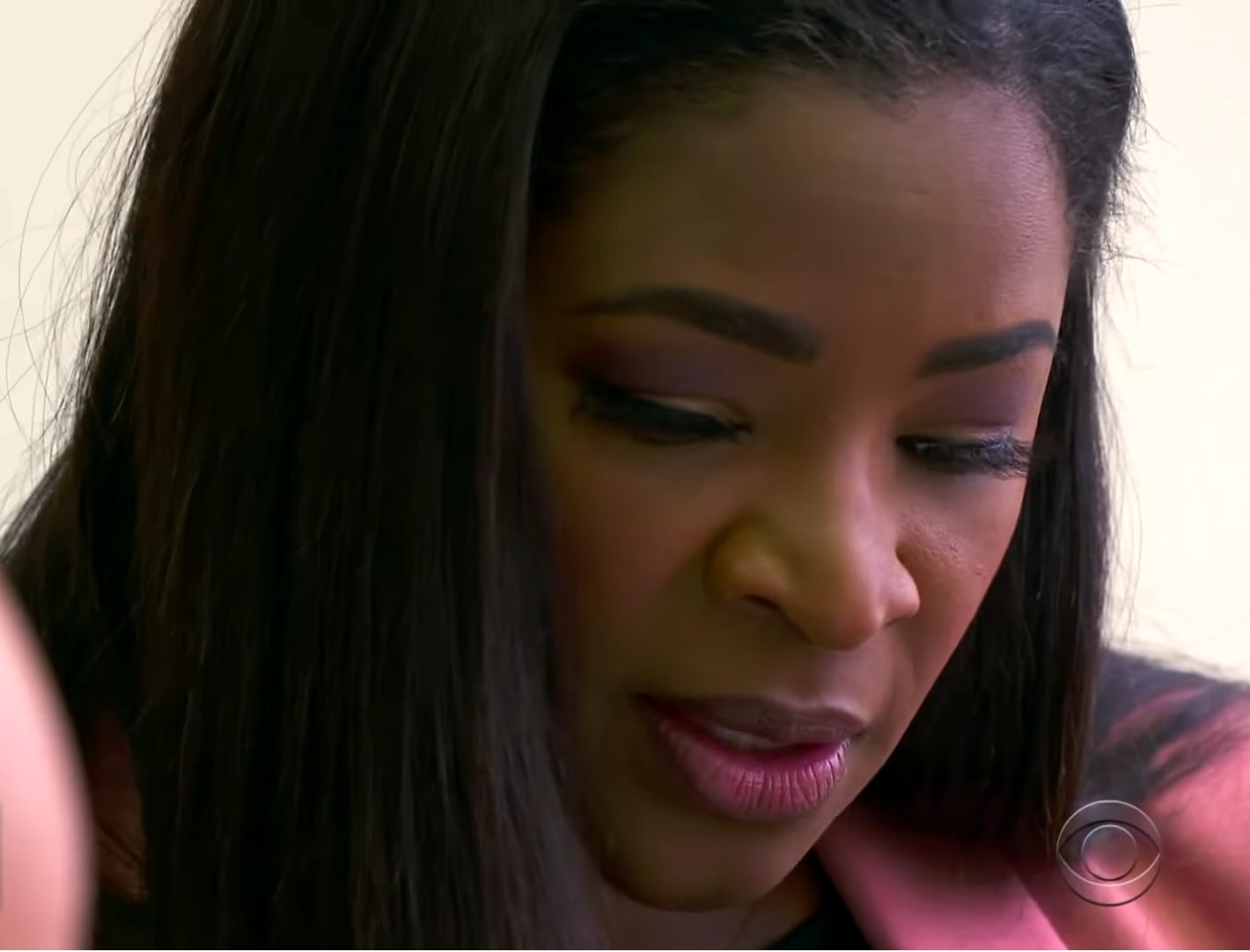 This prosperous businesswoman was completely shocked to hear what this stranger on the phone was saying. Mentally, Roberta retraced her steps from earlier in the day. They agreed on where to meet, and she hung up. Puzzled, Roberta took some friends, her phone, and rushed out of the office.
6. PRESS PLAY
As she started to head through the streets of New Haven only a short while from her office, Roberta Hoskie was astounded. She had not even realized that she had lost the $10,000 check! Overwhelmed by the kind heart of this stranger, she was yet to meet; she started to record her experience live on Facebook.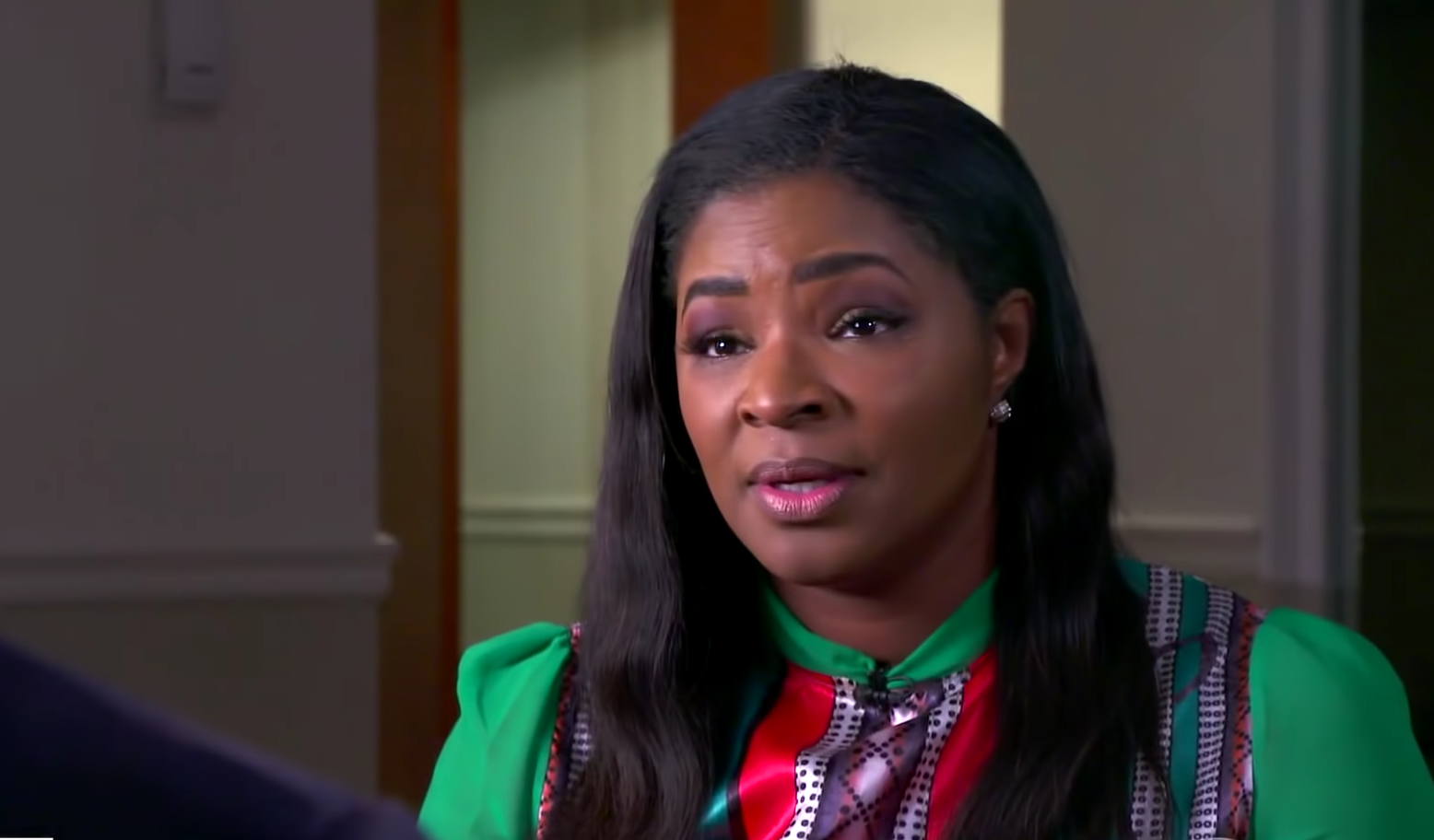 Hoskie did not know who this Good Samaritan was or what his name is, just that his friend was donning a New York hoodie. She searched the streets for them. And as she kept recording, she was convinced what was about to happen would be a hugely significant moment.
7. MEETING ELMER
All Hoskie knew was that she had been told to look for a guy wearing a New York hoodie. After recording her stroll through the cold streets, she and her friends finally found the man who had picked up her check. It was Elmer, accompanied by his friend. He was unsure of how Hoskie might react.
After she thanked Elmer extensively, his friend exposed something to her that Elmer was too shy to mention himself: her benefactor was a destitute man. But they could never have believed just how much of a coincidence they had stumbled upon. Of all those to have dropped a check, this one had something in common with Elmer.
8. PARALLEL WORLDS
It seemed providence was at hand because Hoskie had a pretty mind-blowing revelation for this destitute man who had returned her check. She identified with him because she understood what it was like to be homeless. By pure accident, she too had been through the darkest of times.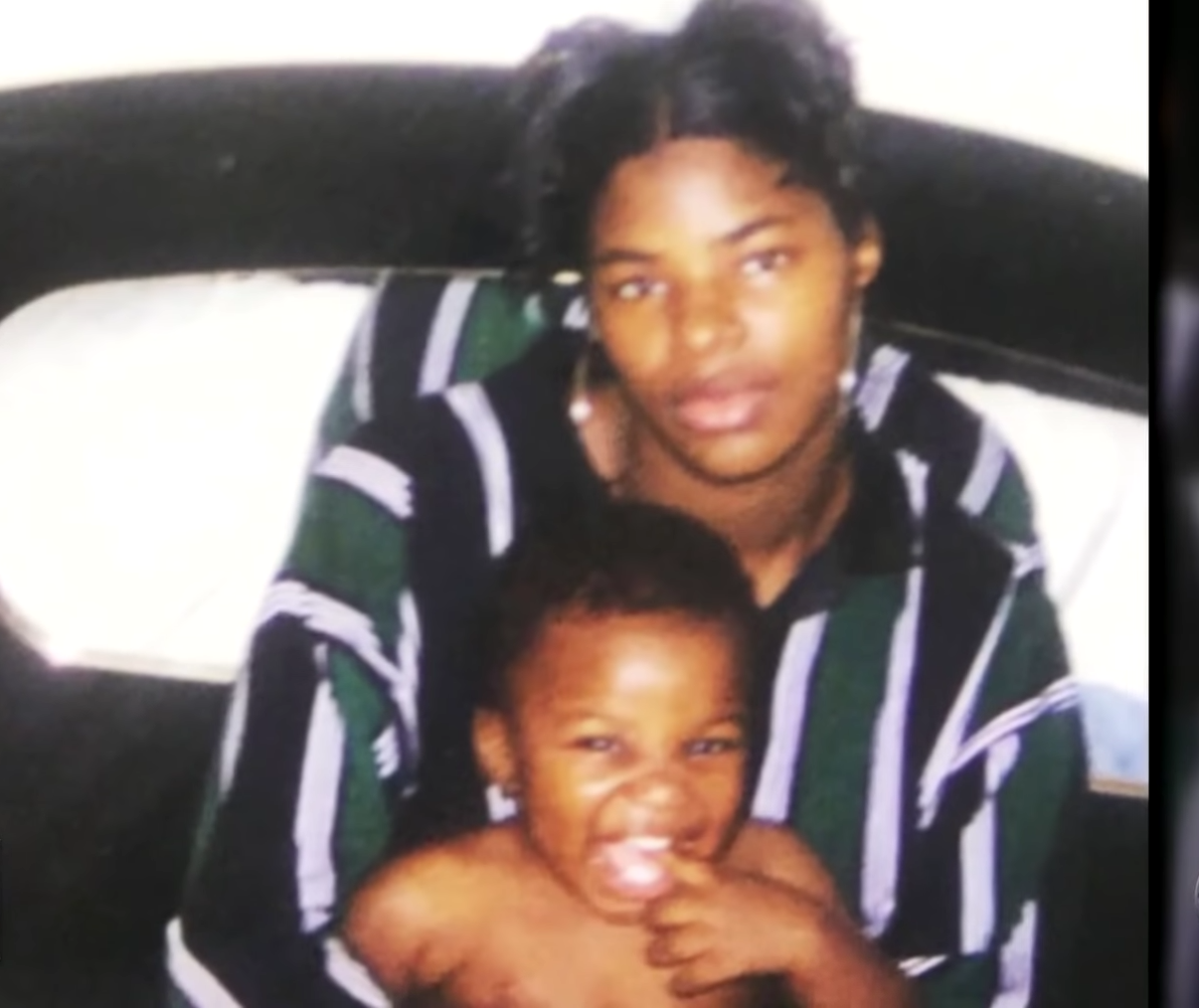 When Roberta Hoskie was 17, she got pregnant and dropped out of school to take care of her baby. Already in terrible economic condition and on welfare, she was in and out of housing shelters until she got herself the right internship and a way out of the nightmare. She knew she had to do something massive for Elmer.
9. NO COINCIDENCE
In wonder from the weight of the whole experience and the goodness of Elmer's conscience that moved him to find her, Hoskie felt none of this was by chance. To her, it looked like life, and a higher power was shaking her by the shoulders, making her perceive that everything had come full circle.
Now, a self-made real estate specialist with a good salary to support herself and her family, Hoskie was in a position to assist this homeless man, whose life experience she related to so personally. She told Elmer to wait on the street for her and then ran back to her office.
10. REPAYING A GOOD DEED
As she waited for her colleagues to bring her checkbook downstairs, Roberta continued to stream her experience. She spoke to watching, wondering aloud what else she could do for this 'Good Samaritan'. Her instant response was that she wanted to give him a check, but she considered that her generosity should not have to stop there.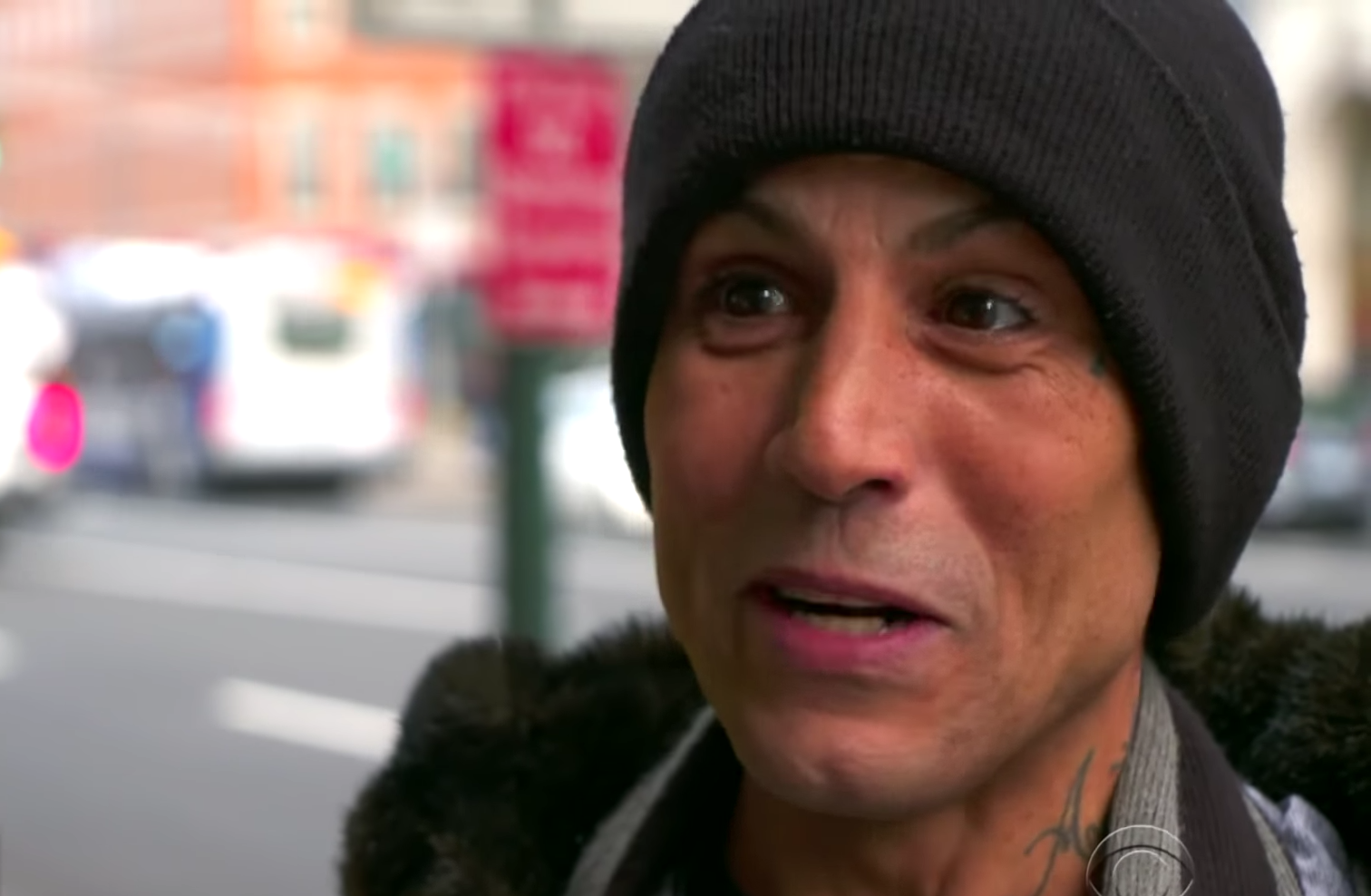 As she asked for feedback, one viewer commented, and it gave her a great idea. Her face soon lit up, and she said: "I'm going to teach him how to fish." Elmer Alvarez barely had a hint of what was in store for him.
11. STEP ONE
Hoskie went back out and down the street to where Alvarez had been waiting for her. She gave him with a check filled out in his name, and the moment he saw it, he instantly burst into tears. She hugged him to soothe him — and she had something big to tell him.
Hoskie explained to him that they had a lot in common than he could ever have imagined. In disbelief, he listened as she related that she too had at some point been homeless. She was adamant in telling him that their encounter had obviously been preordained. And then she set to work devising her master plan.
12. SPURNED BY SOCIETY
But even with the check in hand to compensate him for his kind act, this homeless man wasn't yet out of the woods. When Alvarez went to the bank to cash the check Hoskie had given him, the habitual prejudice against those that are homeless (which he had become so accustomed to) raised its ugly head.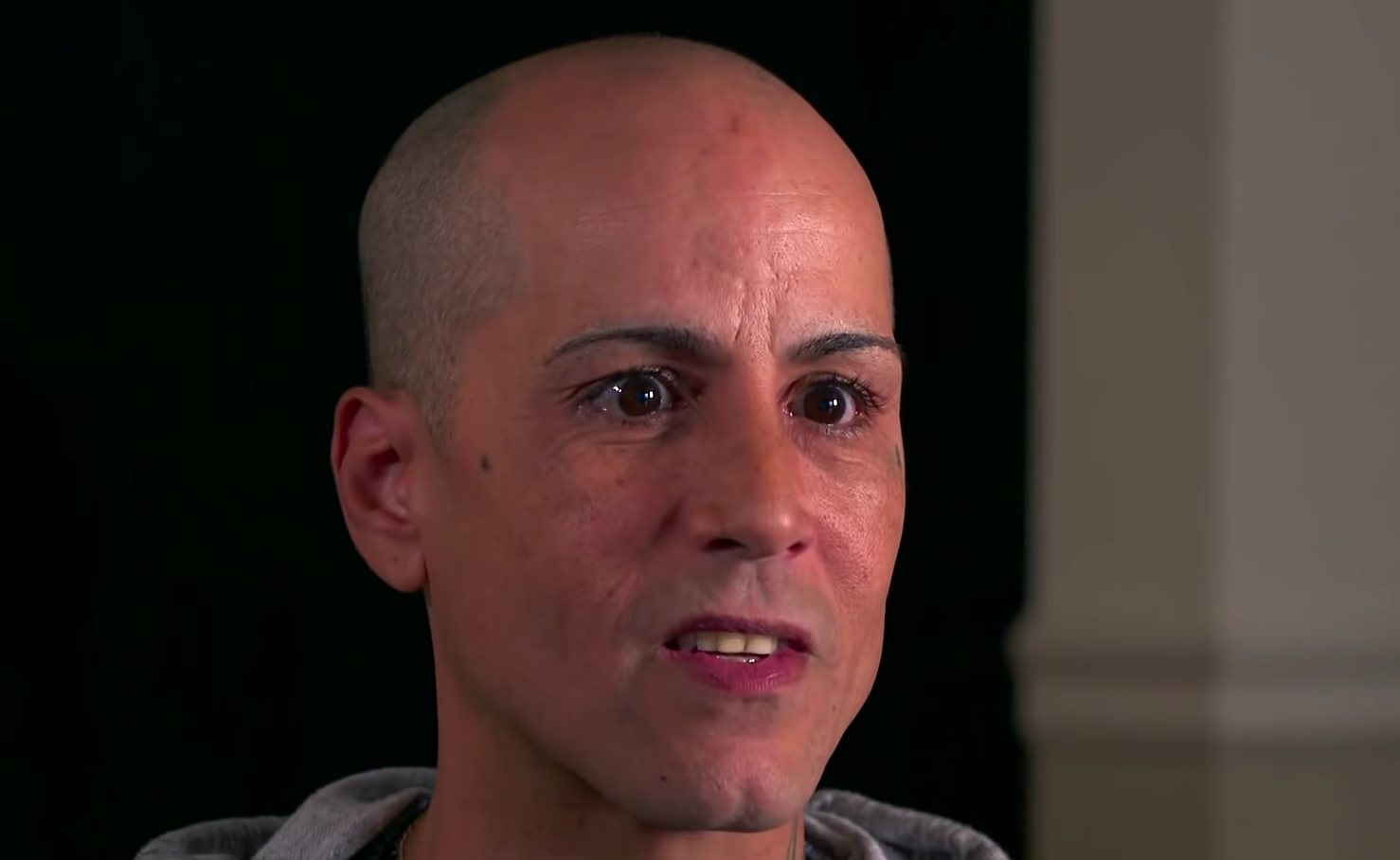 Although he had a genuine check and signature, along with a license, they gave him a tough time, automatically presuming he was a fraud. There was no basis for this treatment other than his social standing. When Hoskie heard about it, she was enraged. But she was convinced that all of this would be temporary.
13. SETTING THE STAGE
Two weeks after the incident that had brought their lives together, Roberta arranged for a meeting with the homeless man. Local news reporters had come, along with journalists who had driven up from New York. By now, her Facebook post about finding Alvarez had gone viral, with over 13,000 views.
Roberta and Alvarez's story had caused a ripple effect. Offers of support for the homeless man had come pouring out from all over the country, even from Texas and California. As he slowly made his way over to the office, Elmer had no inkling what he was walking into.
14. DIVINE INTERVENTION
Ever since her challenging childhood and her rough transformation from being a homeless single teen mother to being a thriving business leader, Hoskie had made sure to keep everything in perspective. She had regularly prayed that life might give her so that she would come to be in a situation to assist others.
This was the occasion she had been waiting for all those years, the processes and changes of her life story coming full circle eventually, and she was naturally giddy with emotion. As Alvarez walked into the room, for the first time in so long, he was greeted by a heartwarming scene.
15. MS. MILLIONAIRE MINDSET
Alvarez's arrival was met with a round of applause from all who had gathered at the roundtable for this important occasion. First and foremost, Hoskie and a rep of her initiative, 'Ms. Millionaire Mindset', a sisterhood aimed at combating poverty, gave Elmer a certificate thanking him for his kind deed.
Alvarez was overwhelmed with gratitude and humility. He had not had this much recognition, let alone positive energy, channeled at him in a long time. Standing before the people in the room must have been a little bewildering. He was uncertain of how to react to all the cameras pointed on him. But Hoskie was just getting warmed up.
16. ROBERTA'S TURN
Now Hoskie revealed her grand plan to Alvarez. She did not want to give the man a fish, she preferred to teach him how to fish. Handing him a check as compensation was not enough for her. She wanted to help him be able to care for himself independently.
She told Alvarez she would admit him to classes at the real estate school she runs, and he would not have to worry about paying for it, because she was prepared to cover all the costs. What is more, he could hone his English skills. But she had not even got to the best part.
17. COLD NO MORE
She had compensated the homeless man for his kind deed, she had charted a new path for him, and now, her voice shaking with emotion, Roberta told Alvarez she had found his accommodation. He no longer has to stay out in the cold. Overwhelmed with relief, he broke down crying, and she hugged him.
The size of her gift showed in the happy tears rolling down his cheeks. With winter coming, the thought of living on the streets again was horrifying. Now, eventually, his life started to seem more stable.
18. IS HE READY?
Alvarez was no longer a homeless man. Hoskie had secured a home for Elmer and his girlfriend, and she would ensure that the bills and rent would be taken care of for their first 6 months there. After 6 months, however, he would have to be able to maintain it on his own.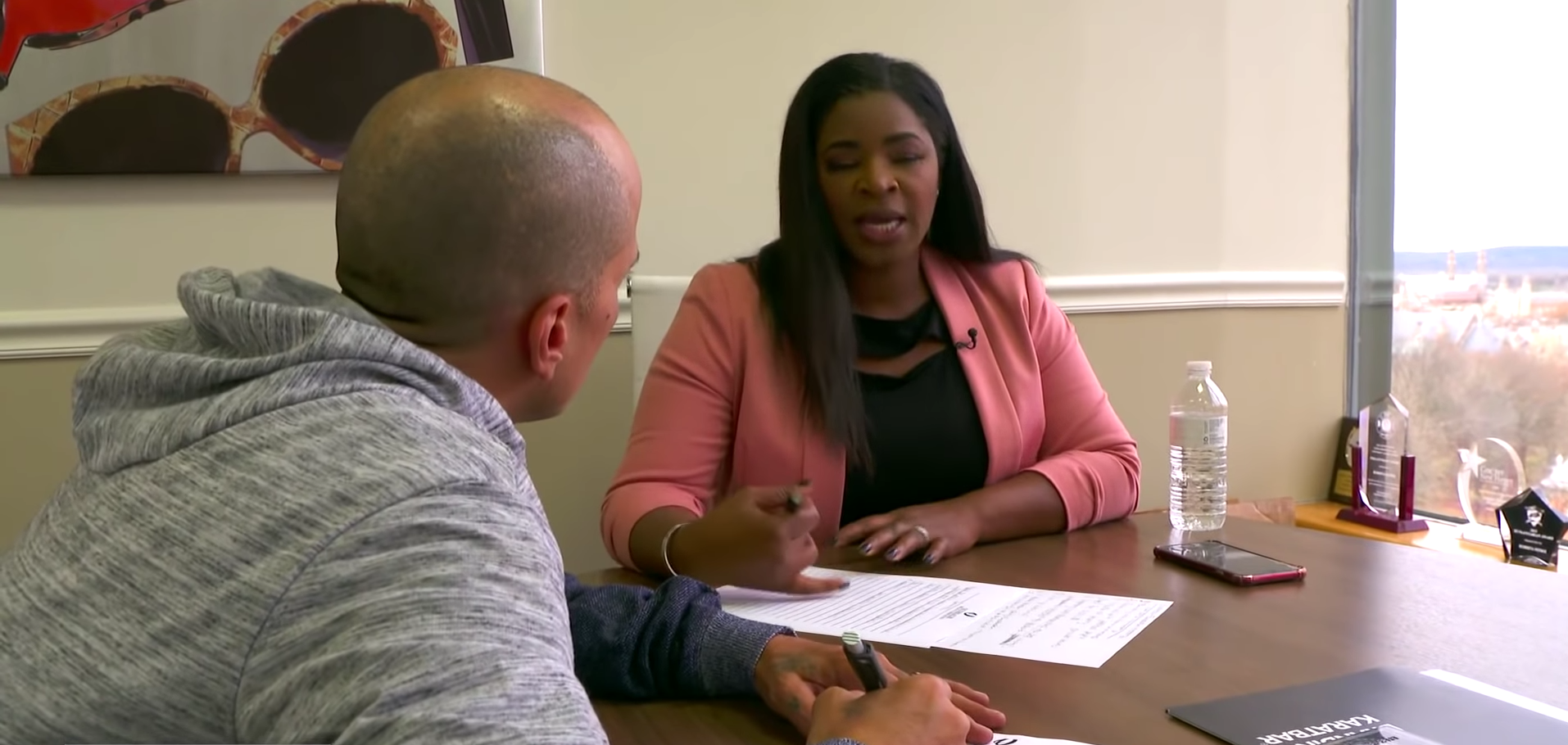 She told Alvarez that he already had an interview lined up at a real estate business of an associate of hers, who was just waiting to interview him once he felt he was ready. Without a second thought, he quickly replied: "I'm ready now!" But what happened next astounded them both.
19. PROGRESS REPORT
Roberta Hoskie did not want to just grant everything to the now-formerly homeless guy and assume it would go as intended. It was necessary for her to follow up and be sure her plan was being executed. Weeks later, Hoskie checked back in with Alvarez to see how he was faring.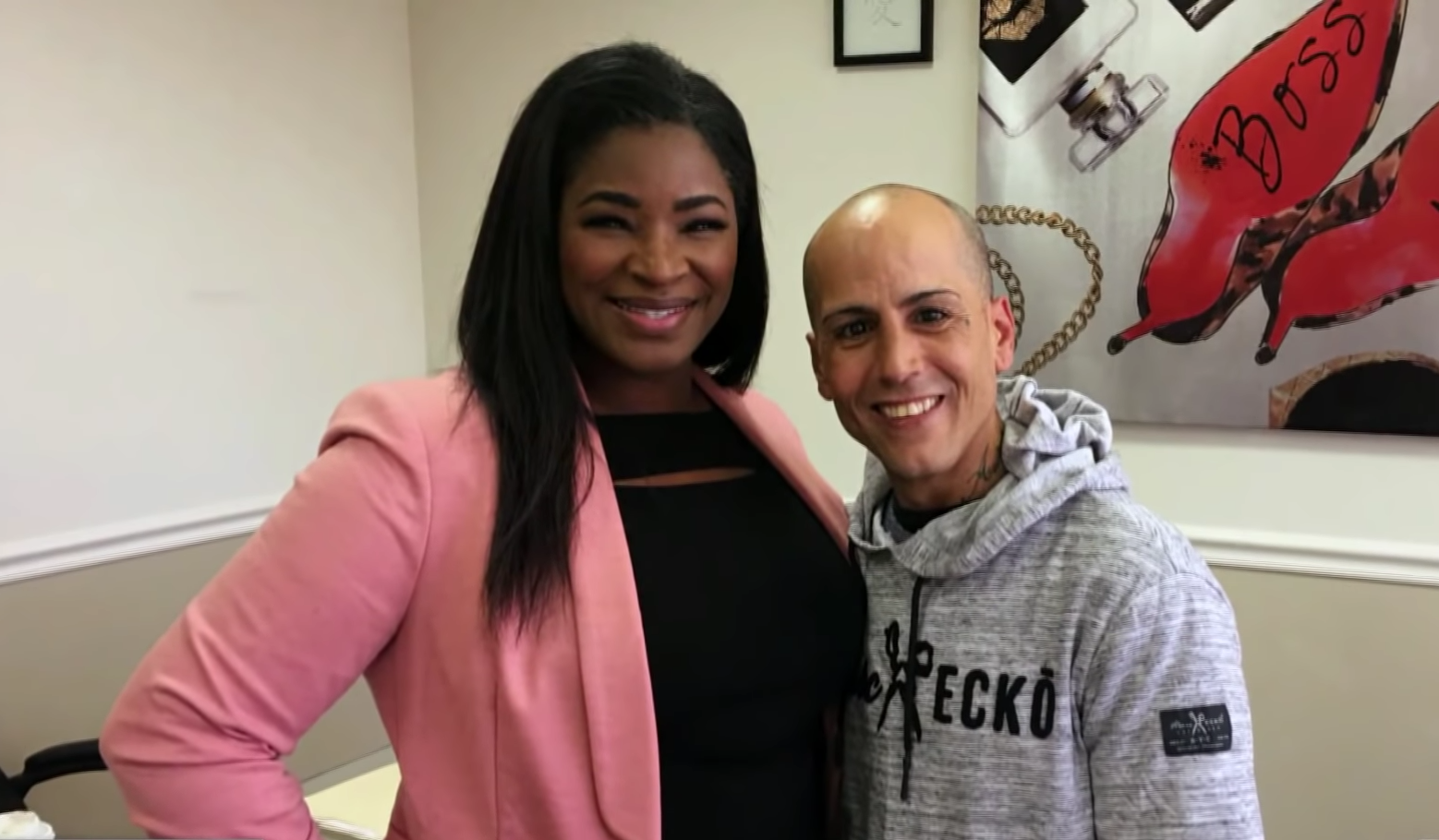 It was through her trusty phone that Alvarez had made headlines in the first place, so once again Roberta liveblogged their meeting. She was eager to see if he had passed the real estate exam. He had told her how seriously he'd been taking his studies in her program.
20. ACCOMPLISHMENT DOWN
With enthusiasm, Roberta flipped over Alvarez's test paper, and joyfully told him that he had passed the exam! Now, only one more test awaited, and then he'll be able to join the outreach team for the real estate firm, and at last, he could begin to have an income and get positive cash flow.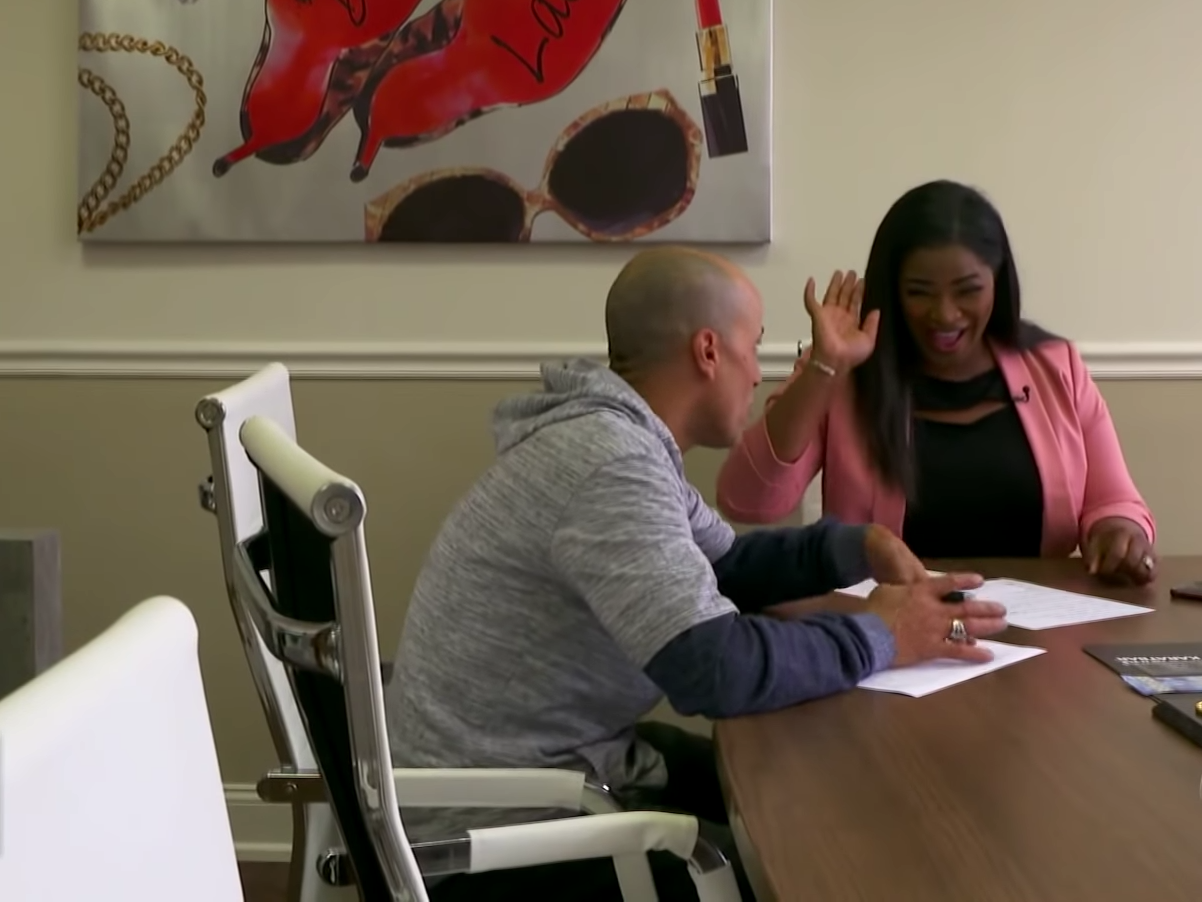 Elmer was just a few steps away from being able to begin making checks on commissions for himself — just like that decisive $10,000 commission check he found when he had been a homeless and on the streets. Now that he was on the right path, he was unstoppable. And Roberta was not the only person who had noticed.
21. TELEMUNDO
It had been a tornado month and a half. For Roberta Hoskie, it had been the fulfillment of prayers and promises from her difficult youth. For Alvarez, it had been shaken the ground beneath his feet. Just before Christmas, Elmer was invited to an interview on the Spanish language TV station, Telemundo.

Hoskie joined him on the stage, with simultaneous interpretation into English. Though she could not understand Spanish, she was more than happy to accompany her star pupil and friend. During the program, Alvarez narrated his life tale and circumstances. He thought it was only a routine interview. But the Telemundo team also had a surprise for him.
22. A TRAGIC BACKSTORY
Alvarez told the Telemundo host and panel how he ended up a homeless man on the New Haven streets in the first place. His brother, who had been his pillar of support, had died from a sudden heart attack at the young age of 33.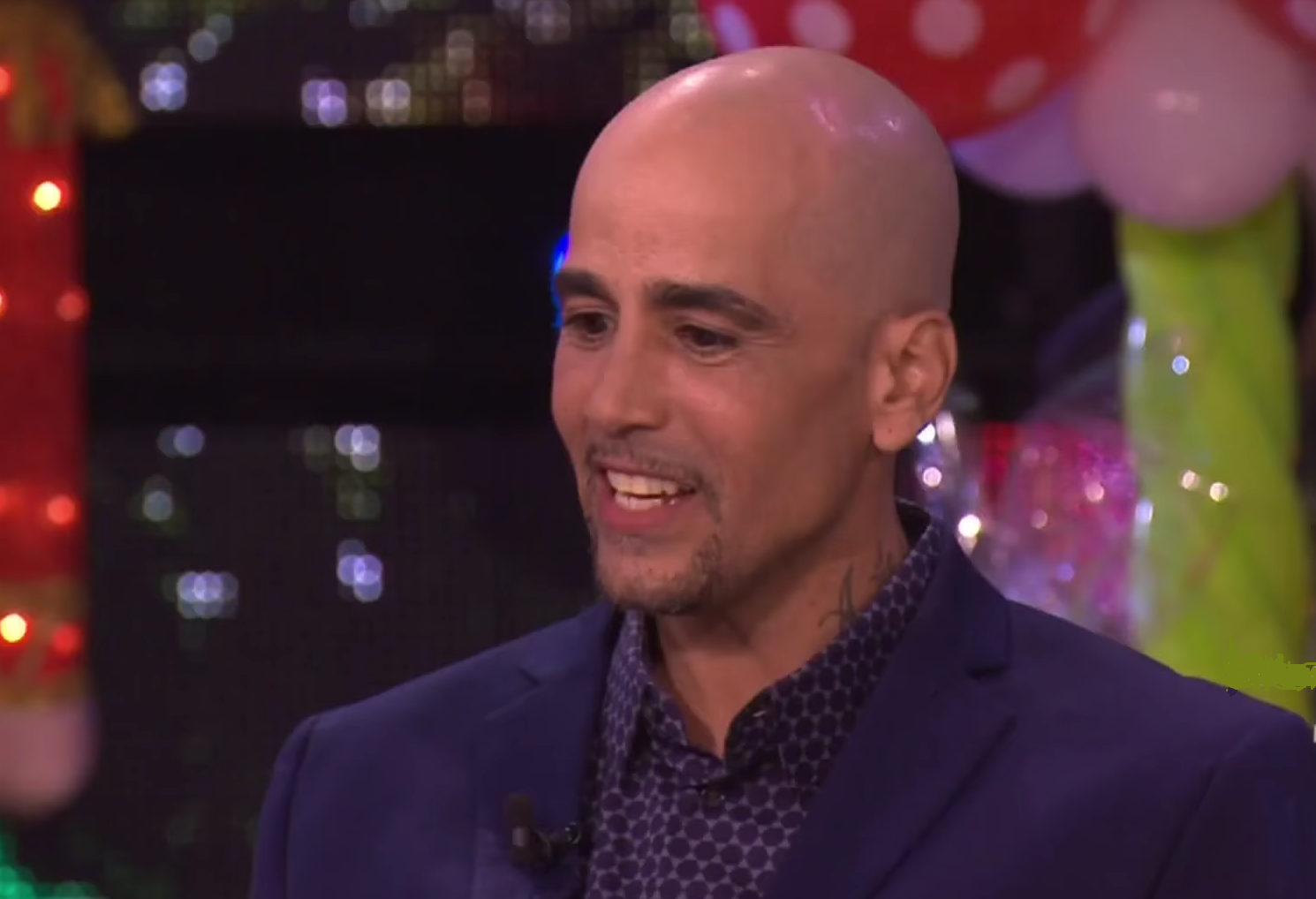 The tragedy had profoundly affected Alvarez, making him slip from his path and slip into crime. He had been detained on five different occasions, largely for drug trafficking. One of his siblings had tried her best to look after him and he had unfortunately fallen out of reach with another sister for years. That is when he transformed.
23. FOUND AGAIN
It had all been one grand set-up. Alvarez's two sisters were there waiting for their brother right there on set! He was standing in the center of a Christmas miracle, transmitted live to millions. His kind deed in returning Roberta's check had unfolded into a string of events he could never have imagined.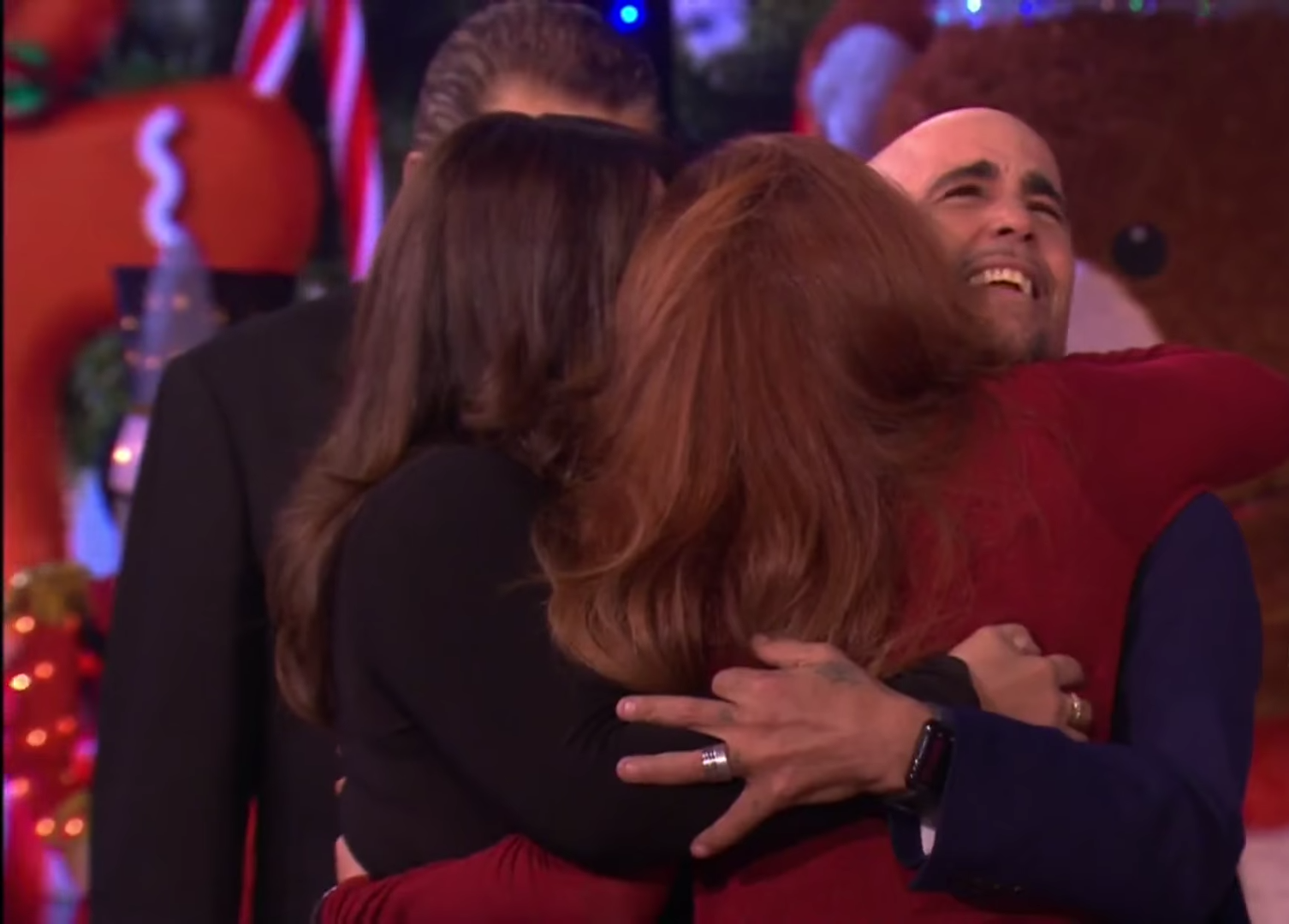 Just 2 months before, he had been a homeless guy uncertain of how to turn his life around but resolved to do so. Now he's got a home, a school, and a career waiting for him and his family had been returned to him. But what was about to occur almost toppled him.
24. ALWAYS THE GOOD SAMARITAN
Interestingly, this wasn't the first time Alvarez had returned a lost check. Throughout his time as a destitute man, this had occurred many times before, and the checks had been far less, to the tune of about $500. He had never anticipated a reward, nor had he got one.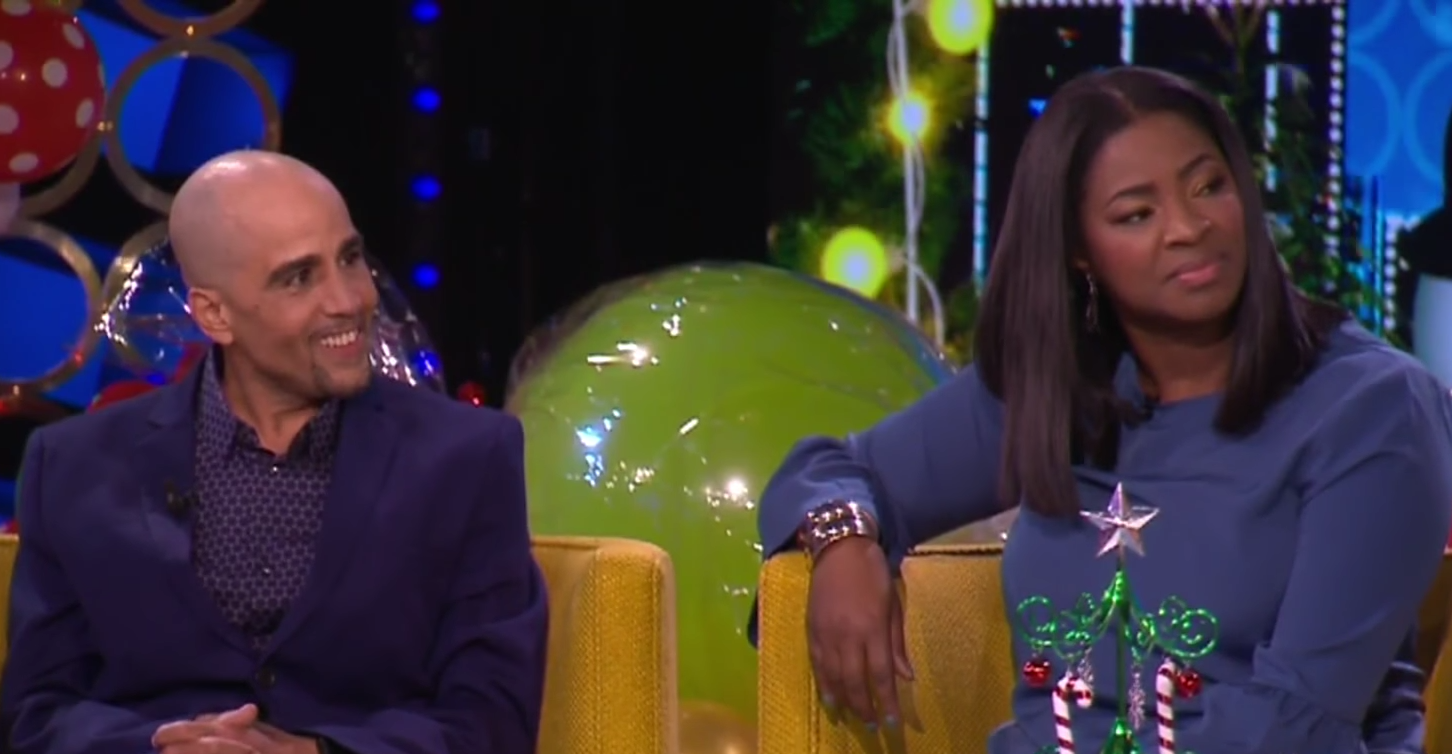 By pure coincidence, picking up Hoskie's check, just as he had always done with no thought apart from doing good, had led him to the right person. And there the savior was live on Telemundo, sitting next to the man whose path she had been fated to meet, as one more guest came onstage to amaze him.
25. MOTHER AND SON
Walking onto the stage was Elmer's mom, whom he had not seen in years. Upon learning about his moving story of ethics and kindness, the TV studio had flown her in, along with his siblings, for a sensational family reunion just in time for Christmas. Tears rolling, the family reunited in absolute disbelief.
And behind Alvarez, seated amidst the tearful presenters who gasped in a language she couldn't understand, was Roberta, his mentor. She was overwhelmed with emotion, but eternally grateful for having answered this guy's call that one November day.
26. PAY IT FORWARD
Hoskie's reasoning for granting all she had to Alvarez stemmed from an important rule she had told him: paying it forward. She was certain that by doing all this for him, not just would she succeed in getting him on his feet economically, but also that she'll begin a cycle of kindness that he would continue.
Teaching Elmer how to fish, had not simply been to get his life back on track, but had the wonderful after effect of allowing him to bring kindness and inspiration to those who were so in need of it.
27. BEATING THE GAME
As Alvarez climbed the ranks in the real estate industry Hoskie had introduced him to, he proceeded to do precisely what Roberta had hoped he would. He studied vigorously, developing his English skills as he learned the methods of the trade. He was resolved to make the most out of her incredible gift.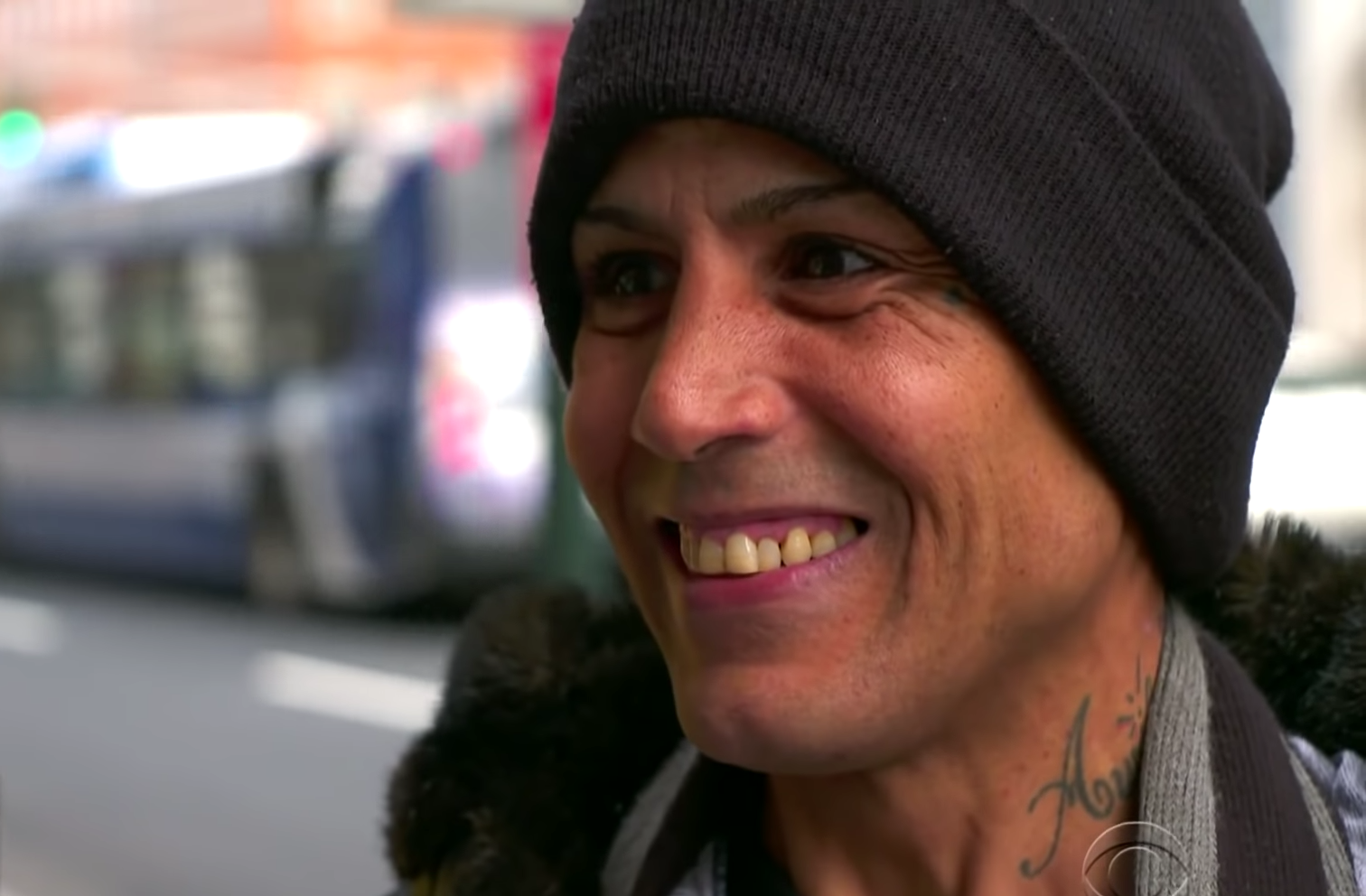 Not just did he excel in his real estate business, but Alvarez made a mission of going to the streets to speak to the homeless and give them encouragement. After all, with the transformation he's experienced, he had a strong message to pass on to those still struggling: not to lose hope.
28. THE CYCLE OF GOOD DEEDS
From her own end, Hoskie felt she had to continue sharing her and Alvarez's amazing life story with the larger public. She wrote a book about breaking the cycle of poverty, which also includes the tale of how the homeless man Elmer Alvarez appeared in her world.
In her book, Hoskie explains how she rose above her trying circumstances, with her eyes on the prize. Life was a fight until she took an internship at Yale University when she was 20 and was eventually able to buy an apartment. She had solved her homeless condition and Elmer's.
29. AMERICAN HOMELESS MAN
A study by the US Department of Housing and Urban Development at the close of 2017 says just about the same time that Hoskie helped Elmer out of homelessness, a troubling statistic emerged. The population of homeless people in America had risen for the first time since 2010, especially on the West Coast.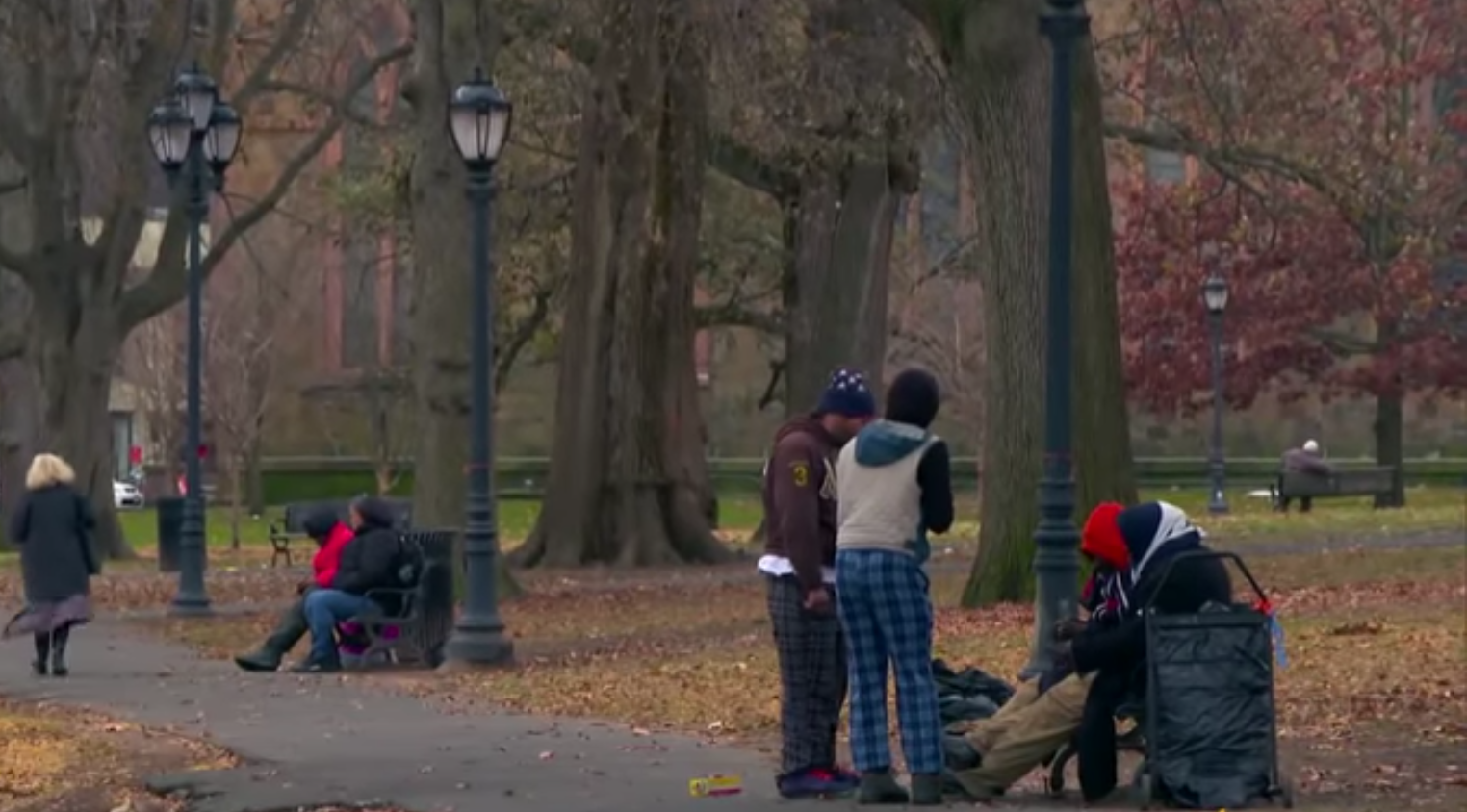 While homelessness can due to many factors, many find their financial position slipping out of control as a result of a sudden, unexpected windfall. To handle the changes responsibly, Susan Bradley, founder of the Sudden Money Institute, recommends dividing expenditures into 4 categories: safety, cushion, fun, and future. Specifically organizing funds can help the transition out of crisis mode.
30. CARE
One of the leading NGOs fighting against homelessness in America, "The National Coalition for the Homeless", suggests that the best way to assist those suffering is by the acronym CARE: contribute, advocate, reach out, and educate. However, in many cases, changing a life can be so much simpler than that.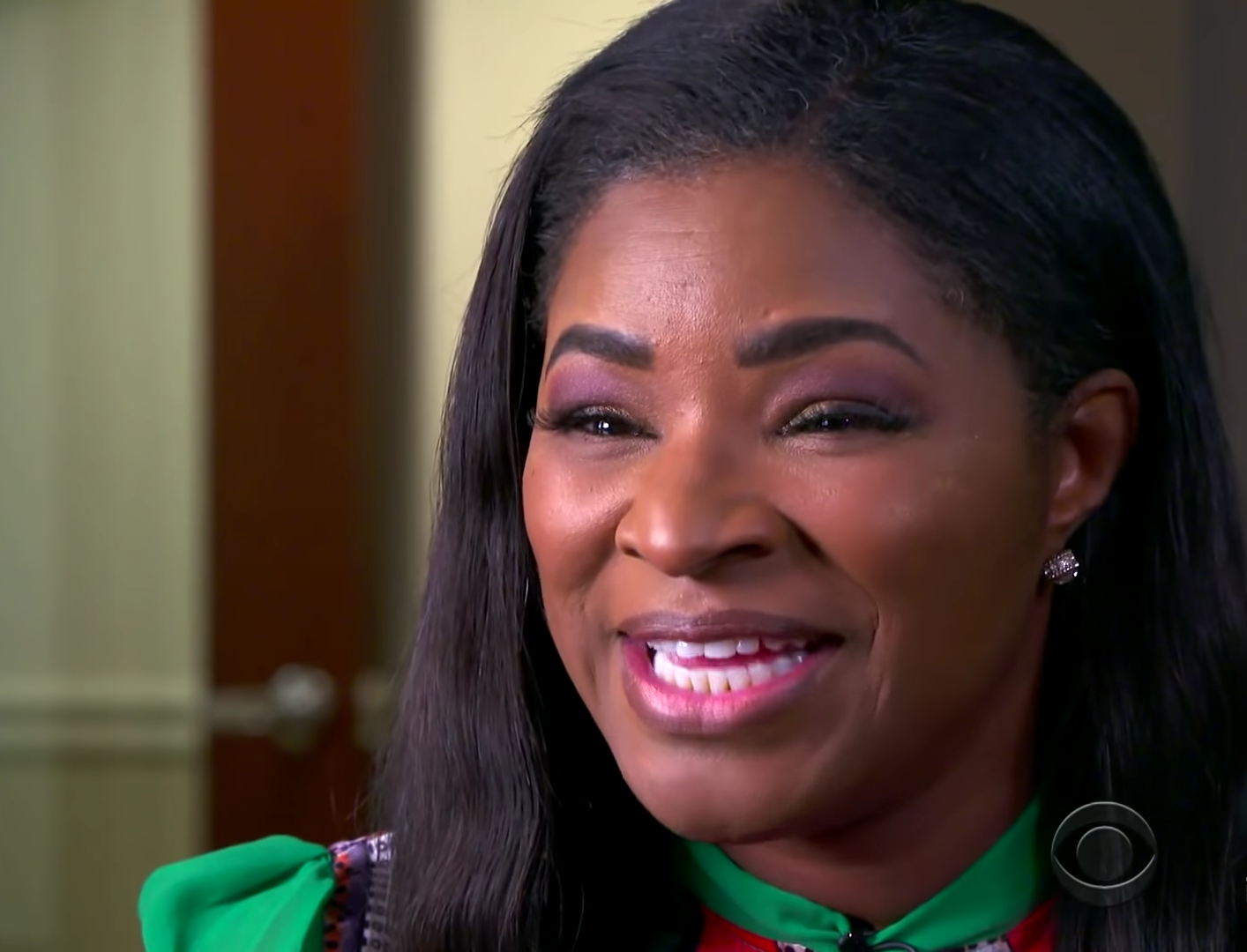 Hoskie's example radiates through as one of someone in a position to assist who went out of their way to recognize the opportunity. Not just that, but her life experience had made her not to judge a book by its cover, to listen — and to find the best intentions in her fellow humans.
31. LIFE UPDATES
Since Elmer's major life overhaul, he can't wipe his broad smile off his face. What is more, he wants to extend this joy onto the world and make others happy.
"I feel good, I feel great and I just want to keep helping others," he declared to Fox News. "There was a purpose behind that check like Roberta says, I believe there's more to it."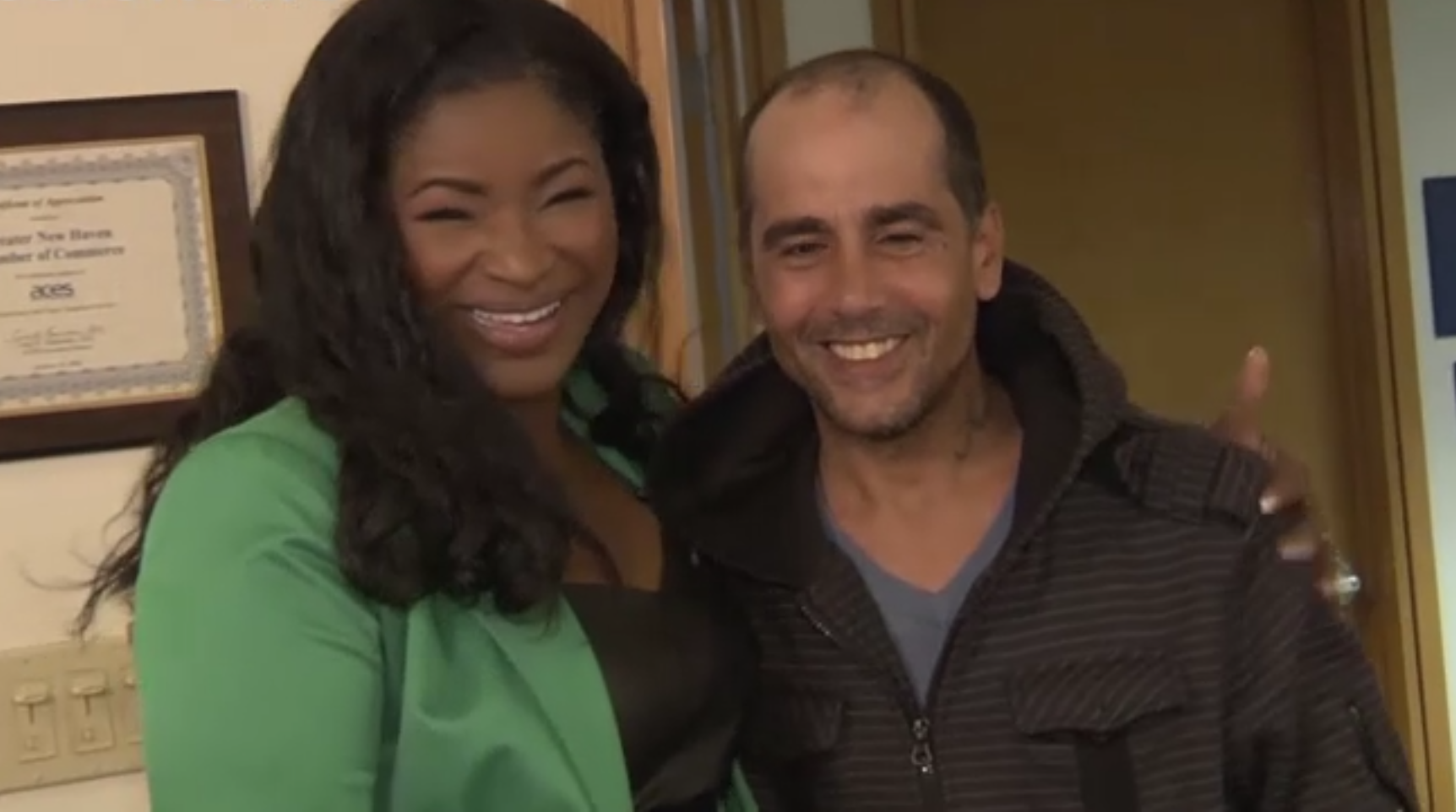 This is the precise outlook and attitude about life Roberta wanted Elmer to adopt when she decided to help him. Fortunately for both of them, he has taken this new perspective really seriously and looks to make a tremendous difference on earth. "My vision is to make a difference," Elmer exclaimed! But what precisely is he up to, now that he has his feet solidly on the ground?
32. THE BUTTERFLY EFFECT
Hoskie truly thinks that nobody should judge a book by its cover, and her encounter with Elmer proved just how vital it is to work with this principle each day. Reflecting on her chance encounter with Elmer, Roberta recalled to Fox News how she looked forward to seeing a man in a "suit and tie."
She proceeded to say the encounter "really shattered a lot of stereotypes that people have about homeless people." Soon after Elmer got all his real estate certifications, Roberta placed him on the Board of Directors of her own real estate firm and then together they began working on a very special project.
33. MOVING UP
Elmer is not wasting any time to work vigorously and make a name for himself in the real estate business. Shortly after he became an agent, Hoskie helped him tender an application to become a member of the National Association of Realtors (NAR). She even assisted him to pay for the 7th month of rent until he began working and paying his own bills.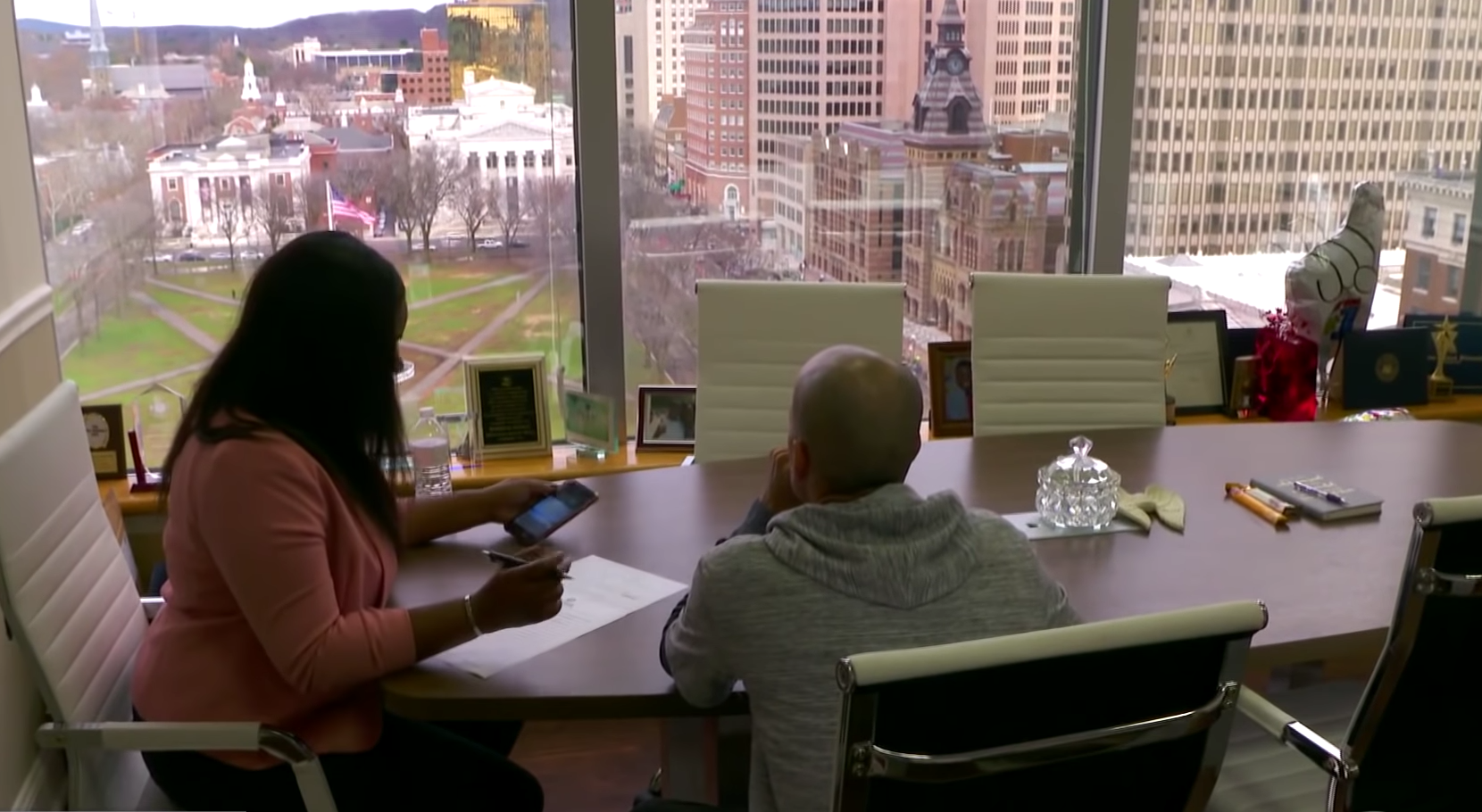 These measures have all been part of their intention to jointly start an exciting real estate-driven initiative. They waited for him to get his license so they could set up a transitional home for homeless individuals.
34. CONNECTING THE DOTS
Elmer came to appreciate how only one act of kindness can roll into something much greater by linking with the right people. "I did not want to continue living the way I was," he told newsmen, which is why he desires to reach out to those who are in the exact situation as he once was.
Elmer now sits on the Board of Directors for Roberta's Outreach Foundation, a non-profit organization that helps give affordable housing to low to moderate-income families. Through this platform, Alvarez and Hoskie want to offer possibilities for the homeless. "I have got faith in God that she is going to take that project to another step, you know what I mean? So that is where we're at," Alvarez said when referring to Roberta.
35. TEACHING OTHERS TO FISH
The project is centered on rehabilitating a run-down two-family New Haven property in order to convert it into a transitional home for 15 teenagers and young adults. Elmer and Roberta envision a place that can support the homeless in a manner that other shelters do not, such as rendering services to find employment and to overcome substance abuse through treatment. What is more, their transitional house will give medical services on site.
"We want to provide them with substance abuse classes. We want education, employment opportunities, and church services," Alvarez announced at a press conference. "We want it to feel like a home," Hoskie added. This, though, is only the initial plan.
36. THINKING BIG
While the outreach will initially support about 15 individuals, the aim is to raise enough funds to assist as many people as possible via their 'Outreach Foundation' Facebook page. "We need help in order for us to get this project to another level," said Elmer. If everything goes well, the inspiring pair plan to acquire more properties to convert into transitional housing in the beliefs of helping even more people.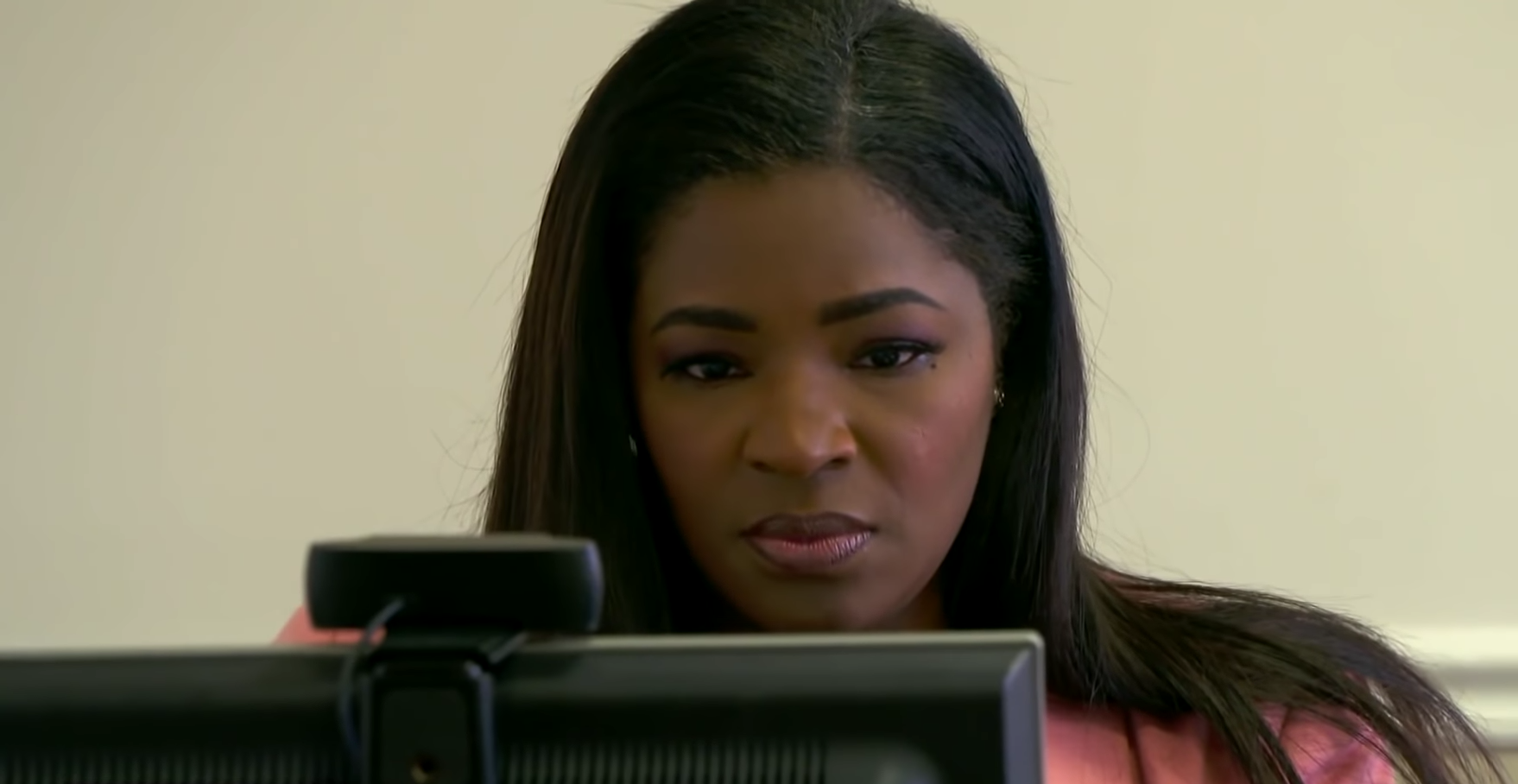 37. LIVING PROOF
Both Hoskie and Alvarez believe that if anyone is competent to run their homing project, it has to be him. He is evidence that good things come to those who are kind, honest, and persevere — even during trying times. "Do the right things and the right things come to you, like I always say," said Elmer. He makes a point of approaching those who are homeless and look depressed. He talks to them and encourages them.
38. BREAKING THE CURSE
Long before Roberta's story went viral, she devoted her life to educating others about economic well-being and preparing for the future. Then, after she met Elmer, she resolved to compose a book about her life and include his story in it too. "I will never forget, I said never forget how far God has brought me," Roberta said at a press conference.
Called 'Poverty Curse Broken: The Roberta Hoskie Story', she narrates every trial and tribulation that has driven her to the success she enjoys now as President and CEO of 'Outreach Realty Services' and Founder and CEO of the 'Outreach School of Real Estate' among other achievements.
39. KEEPING IT IN THE FAMILY
Roberta's uplifting life story and financial counsel have positively influenced future generations and not only strangers. Her child has kept the tradition in the family by acquiring his own house at a young age. She was so happy about this achievement, which she had to share it on social media.
What makes this breakthrough so exciting for Roberta is that her boy has never rented a house and went straight to the title of 'homeowner' through making smart financial choices. It appears like she's really broken the poverty curse by training her kids to make decisions that serve their financial health and personal well-being.
40. MIND OVER MATTER
To keep followers in the know about personal finance, Roberta opened a YouTube channel named Dr. Roberta Hoskie. She uses the social media platform as an avenue to share updates about her life, to give helpful information, and to share financial advice.
Her videos cover inspirational talks about the need for compassion, faith, and honest communication after feeling what it is like to be poor and homeless. She has also gotten those she assisted to continue her philosophy of paying it forward each day through little and great acts of kindness.
No doubt, Roberta Hoskie is definitely the paragon of paying it forward, increasing awareness, and actively assisting others to support themselves. She has set a legacy we should all emulate, while Elmer on his part has proven that we shouldn't judge a book by its cover. Are you moved by the story of these rare individuals? Please share your feeling with us in the comments section, and pass the love on by sharing this article with others to motivate them too.
Source: Finance101
Click on any of the links below to read another interesting article!