17+ Genius Hacks That Will Take Your Life to a Whole New Level
People love to recycle and reuse the materials they have at their disposal as much as possible to create and develop useful new ideas for their lives. Giving a new life to an object that you thought was lost is always great happiness, and through this small list, you can learn new ways to reuse or improve your home using some small objects that you thought lost and useless.
40. Using rubber bands to keep clothes from falling off hangers is a straightforward and useful trick. The idea is that the rubber bands prevent your clothes from slipping and falling to the ground.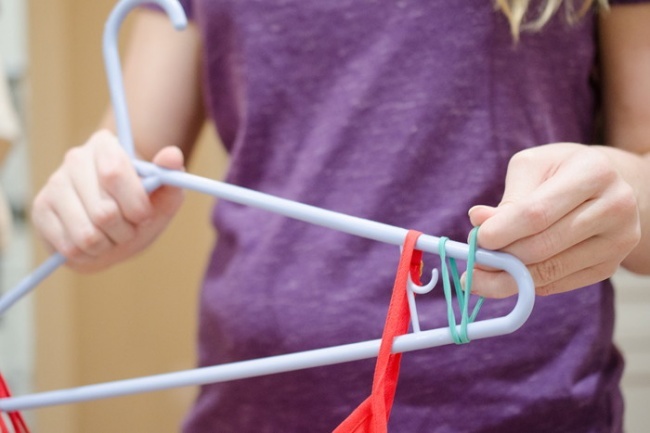 39. That fine strainer that you no longer use can quickly become a beautiful basket of flowers. You just have to paint it, cover it with a garden-cloth and fill it with colors.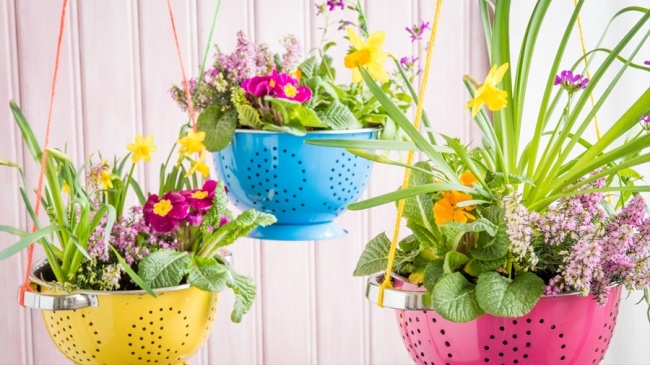 38. Hairpins have the powers to disappear at any time, so creating this beautiful package of hairpins will allow you to keep them in a safe place without getting lost.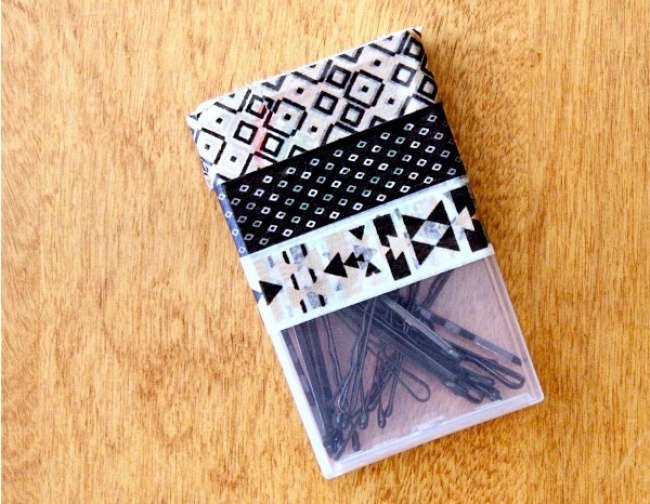 37. Organize your jeans with shower hooks so that they occupy much less space in your closet and you can access them easily. Also, this prevents wrinkles.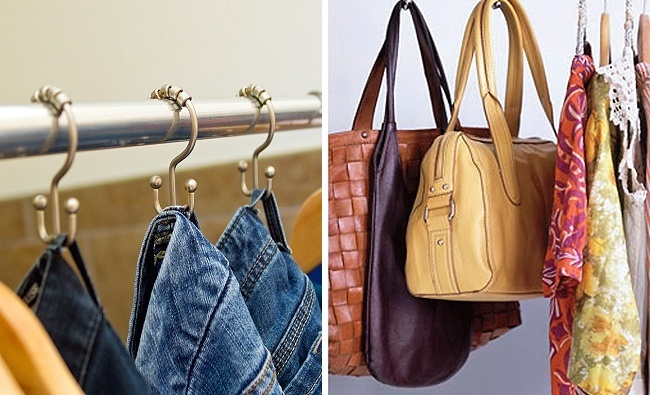 36. Mason jars can be used to give a unique style to your garden and create natural and useful decorations for your home. You can plant fresh herbs for your kitchen!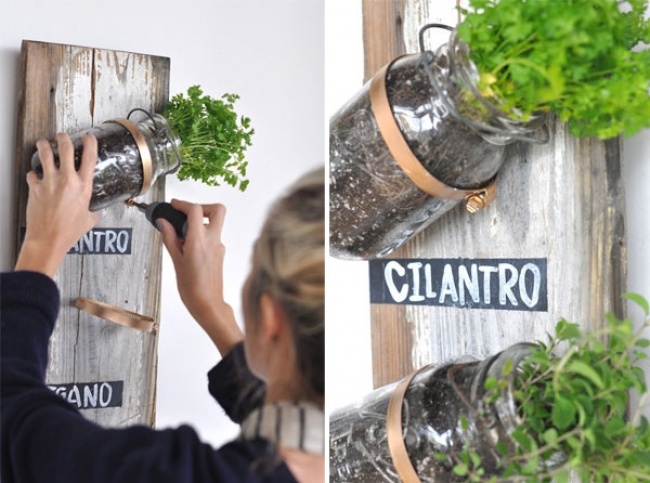 35. That old glasses case can be quickly converted into a compact and accessible sewing kit that will help you repair any torn or frayed garments in seconds.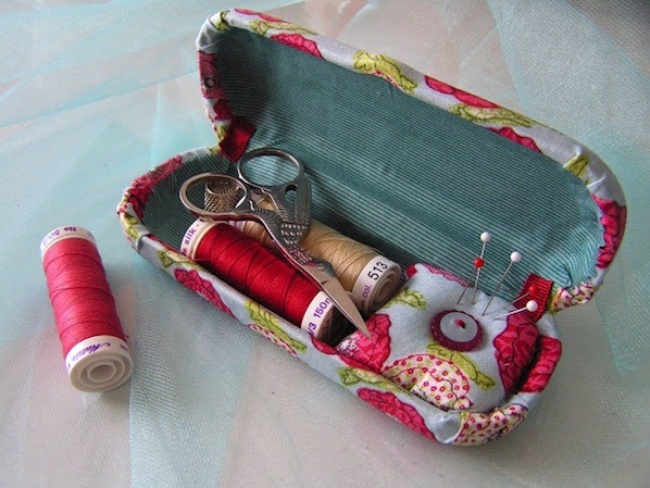 34. You can turn the mason jars that you have disused into beautiful lanterns that illuminate your garden magically and call the attention of your neighbors.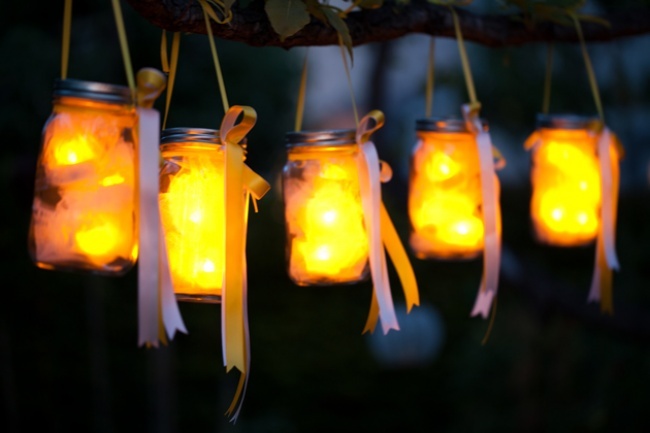 33. If you have to perform some task that can generate dust in excess, you can use a folded post-it to collect it and avoid making a mess on the floor.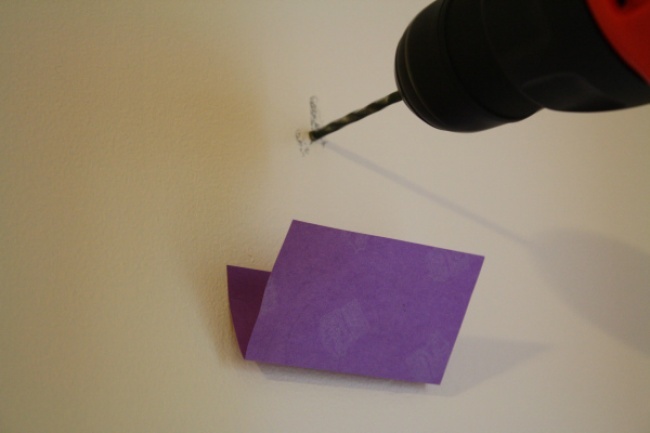 32. Those old shirts that you no longer use can be turned into a modern cushion that gives a new air to the spaces of your home, and they add some style to your sofa.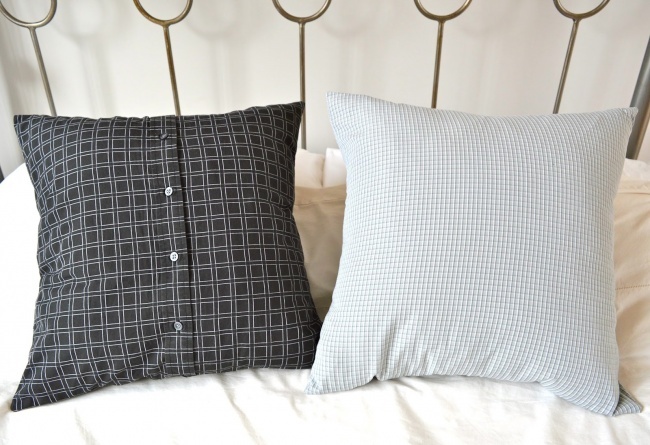 31. Chalk has the power of absorbing moisture, so you can use a couple of pieces wrapped in gauze and place it between your cutlery to avoid tarnish.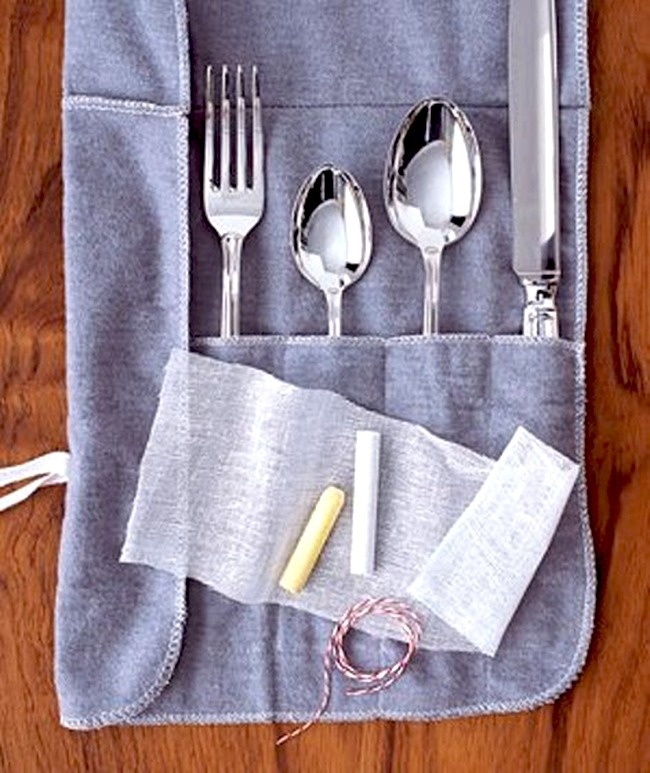 30. You can remove the glass from a portrait frame and using some wire threaded from one end to another turn it into an elegant and stylish earring holder.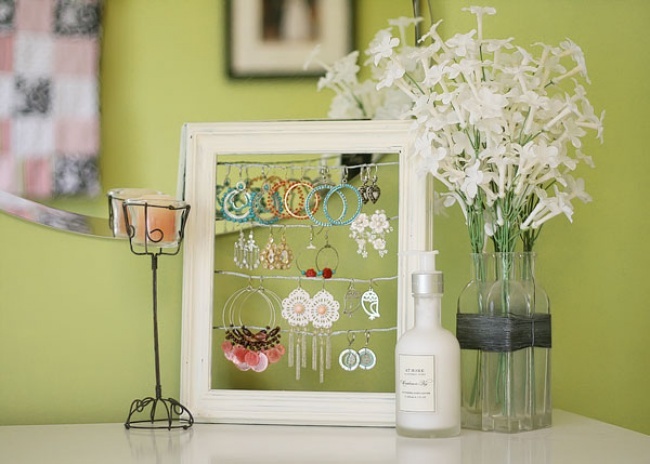 29. Your damaged or chipped vinyl records can be converted into unique and different kitchen accessories. They can serve as a fruit bowl, or to hold any kind of food.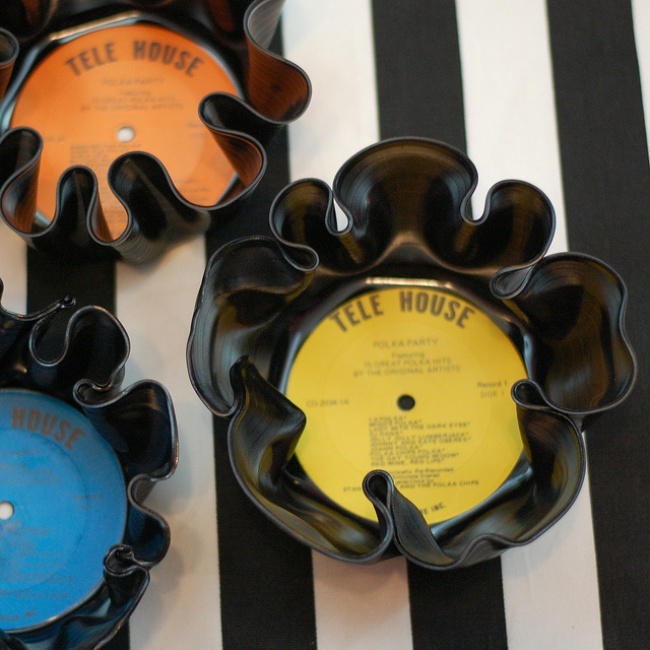 28. If you decide to give a new life to your doors, you can use aluminum foil to protect the doorknobs and avoid any paint spill that could damage your work.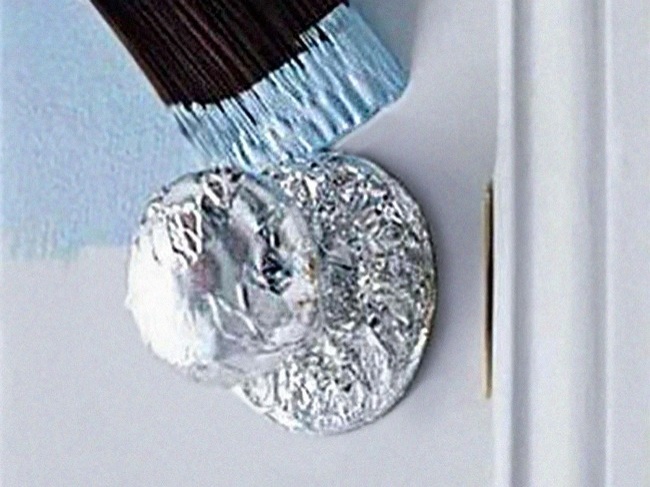 27. A handy option is to use any plastic wrap or torn plastic bag to wrap your knees and avoid ruining your favorite jeans when you work in the garden.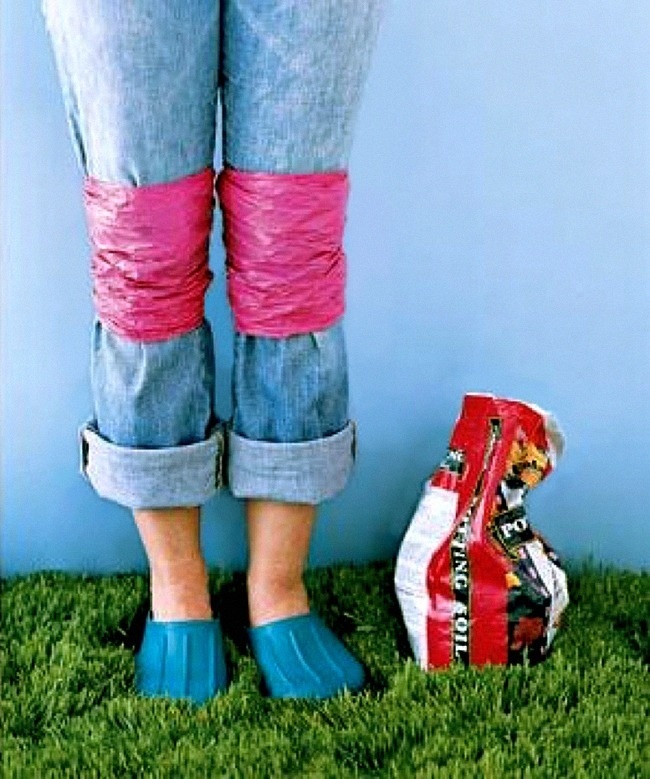 26. Apply olive oil spray generously to the plastic or metal shovel that you are going to use to shovel the snow off your home and avoid the accumulations of snow or ice in it.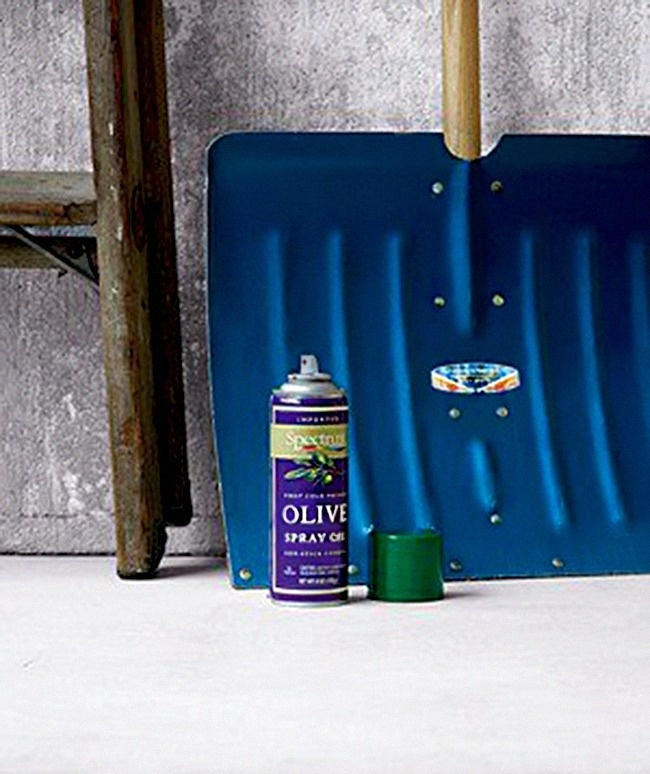 25. You can use a glue gun to make a cover for your Smartphone by protecting it with a plastic bag and covering it completely.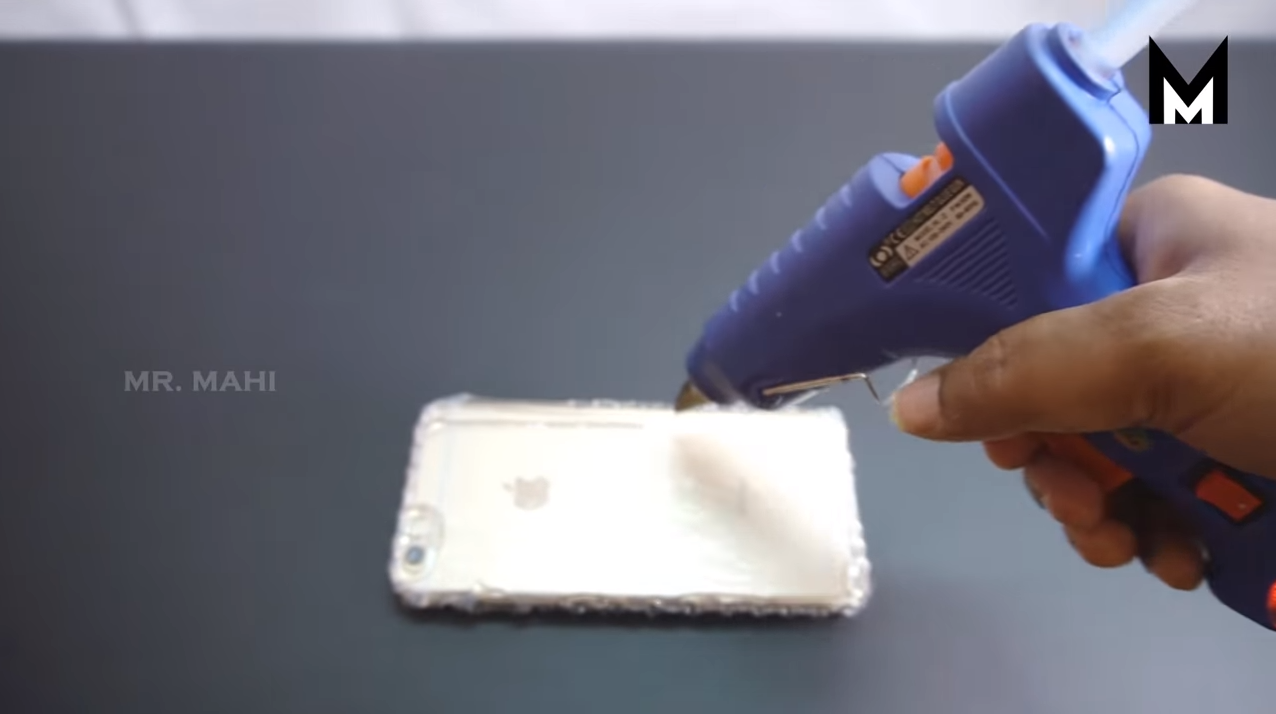 23. If you want to properly exfoliate the walls and you have no time to waste, this electrical contraption can help you with those difficult places.
22. If your laptop gets very hot during those long hours of work, this is an inexpensive way to cool it down and prolong its life by avoiding heat.
21. By wrapping the top part of the bananas with plastic, we avoid that oxygen comes in contact with the stem and they will last longer.
20. An option to improve the walls of your home is to cover any uncomfortable objects, such as light switches or the thermostat, with amazing paintings.
19. Using this simple trick, you can place more than one bowl in the microwave and save some time by heating your food faster.
18. You can reuse an old hanger that you are no longer using as an organizer to have all your jewelry at hand.
17. If you like makeup and want to organize your brushes, you can create this creative organizer using some basic and economical elements.
16. Having a magnet on the bottom of your hammer will help you find nails that have fallen or avoid an accident by not having to hold them with your mouth.
15. Cutting the fruits in this way will allow you to avoid filling your entire face with juice while enjoying a refreshing snack.
14. Eating palettes also has its secret to avoid getting your hands dirty while the palette melts in the summer heat.
13. Tomato sauce lovers will love this trick that will help them prepare their delicious Italian recipes more quickly.
12. This trick will save you a lot of problems when you travel. In this way, you only have to show the image of what you need.
11. Although many people do not believe it, that little hole in the cans does have a purpose, but many people do not know it and that's why they do not use it.
10. When you want to remove the SIM card or a memory card without a special tool, you can use a double-clip by placing it in the opening of the lid and doing some pressure.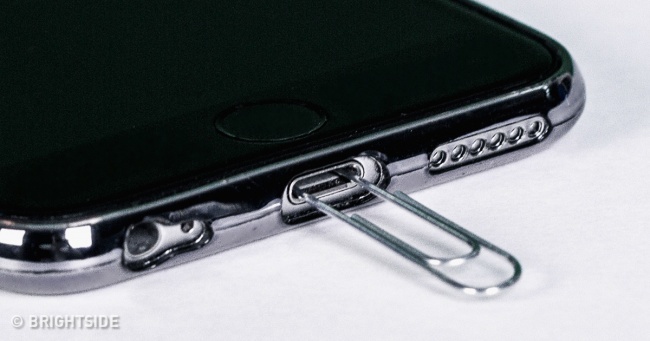 10. This simple trick is especially useful when you are preparing a dessert and you need to remove the stems from the strawberries as quickly as possible.
9. If you still have some old cassettes at home, the cases can become the perfect support for cell phones.
8. The pineapple juice is much more effective, and delicious, than cough syrup, as well as being a more natural alternative to all those medications.
7. This is very simple actually. When the bar of soap is very small, it is best to wet it with a new soap bar so that they stick together.
6. In case you need a place to store your bagels, the strangest object can become the perfect place to do it.
5. If you work with colleagues who are capable of stealing your things, this trick will allow you to keep your pens until their useful life is over.
4. Having this little card in your wallet or an accessible place will help you in the event of an emergency or accident.
Keep a card with medical info and emergency contacts in your wallet. It could save your life! #LifeHack pic.twitter.com/Z0Xl1CdIRK

— Schneider (@schneiderjobs) January 11, 2015
3. Everything you need to know to remove the "permanent marker" from any surface on which it has been used.
2. A very simple solution to help you clean your microwave after several weeks using it to reheat your favorite food.
1. Water and soap can help you in the strangest situations. In addition to protecting you from having an accident with your tires.
All these tricks are made to reuse objects that you already have in your home or allow you to give them a new use or an original purpose to improve them or give them a little more style to suit your home. Which one would you like to do next weekend in your home? Do not forget to tell us what new changes you have made in your home with these tricks and share this information with your friends.
Sources: Brightside, Architecture Art Designs, Medium
Related: