25+ Photos Proving That Cats Are Hilarious Creatures
According to anyone who loves cats and the internet, watching funny cat videos has the potential to improve your day, no matter what happened at work or any problem you may have had. This is why it has been determined that there is nothing better than a good dose of cats to improve the mood of the people, and the following list has the purpose of doing exactly that through a series of images that show that there is nothing better than having cats in our lives.
40. The expression of this pair of dogs is unique, but nothing like the face of that little cat that managed to escape from them.
39. Posing for artists like only cats know how to do it, with a lot of style and too much laziness.
38. When your cat is a bit raw, there is nothing better than leaving it baking for a while in the afternoon sun.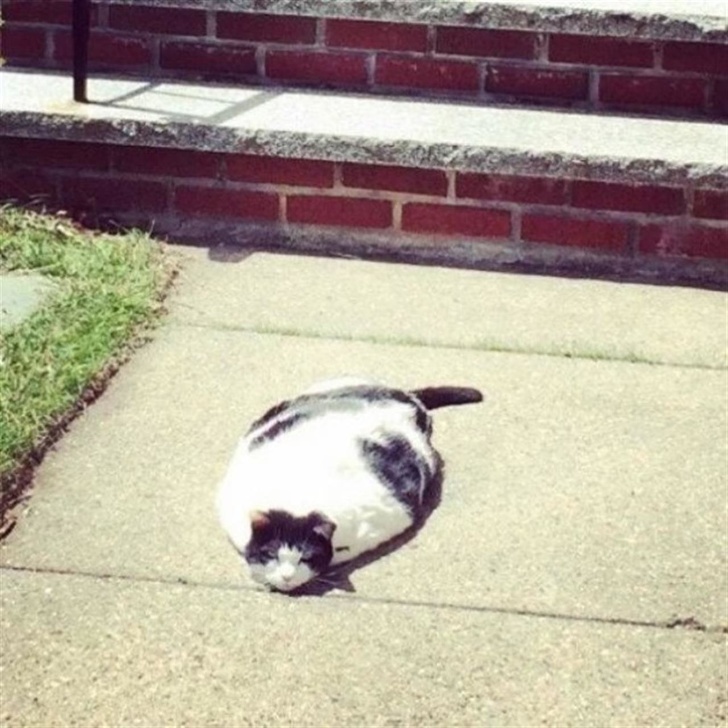 37. The logic of cats will always surprise us, but there is no way to convince them that there is a better way to do things.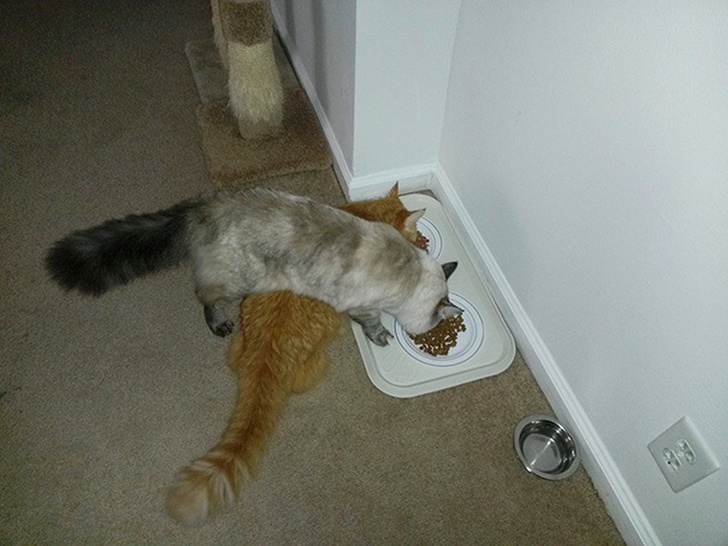 36. This cat's poker face is infallible; his owners must lose every round when he decides it's time to play seriously.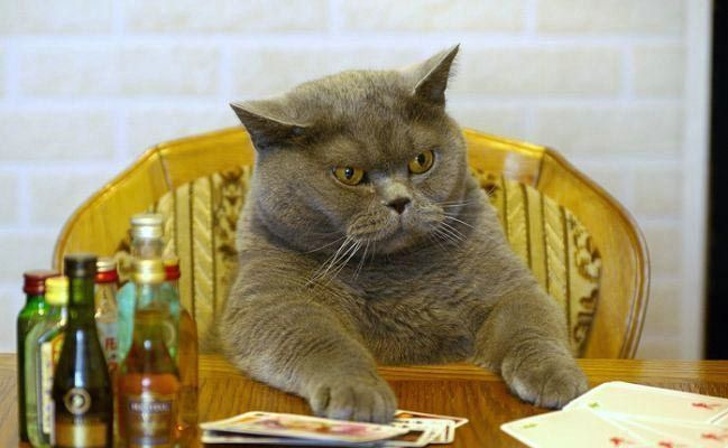 35. You can listen to Rocky's theme just by seeing this cat struggling to perform his exercises. His determination is incredible.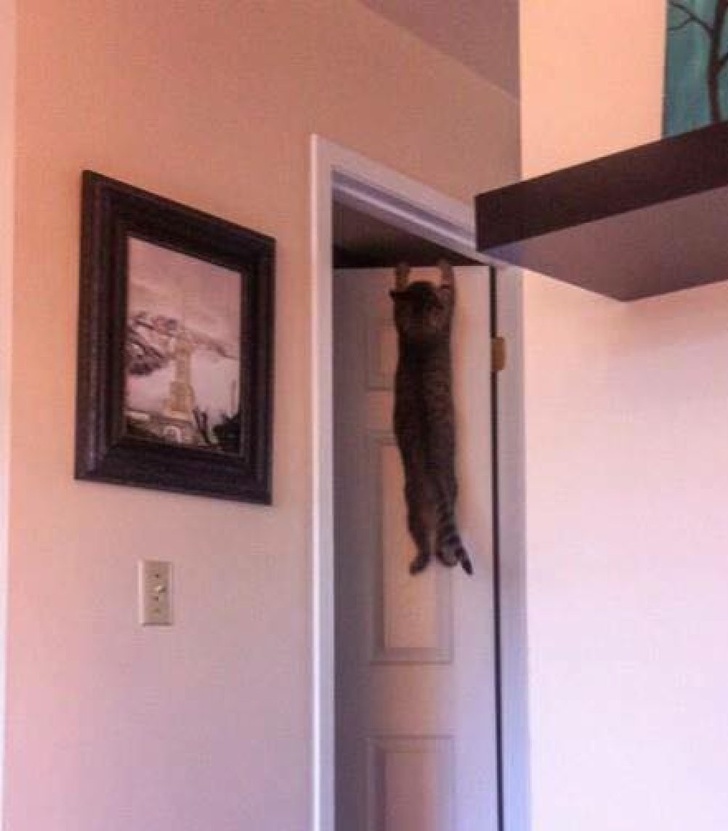 34. This girl's cat fought so hard with those curtains that she fell asleep with its claws hooked on them.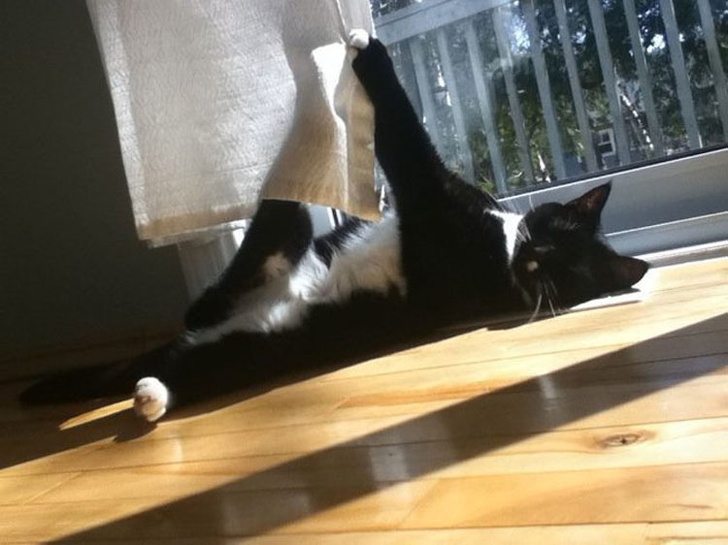 33. The acting skills of cats are incredible. He's representing Tom Cruise in a famous scene from Mission Impossible.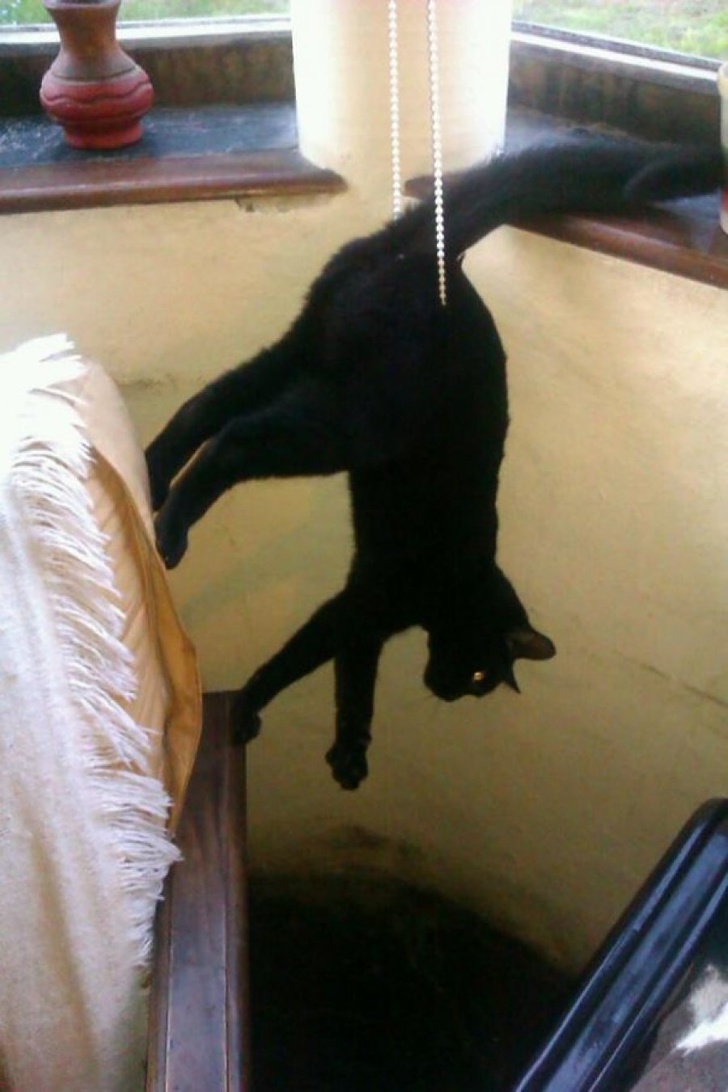 32. Cats are experts in figuring out how to get away with their ideas. If you tell them not to sit on the keyboard, they'll find a better place.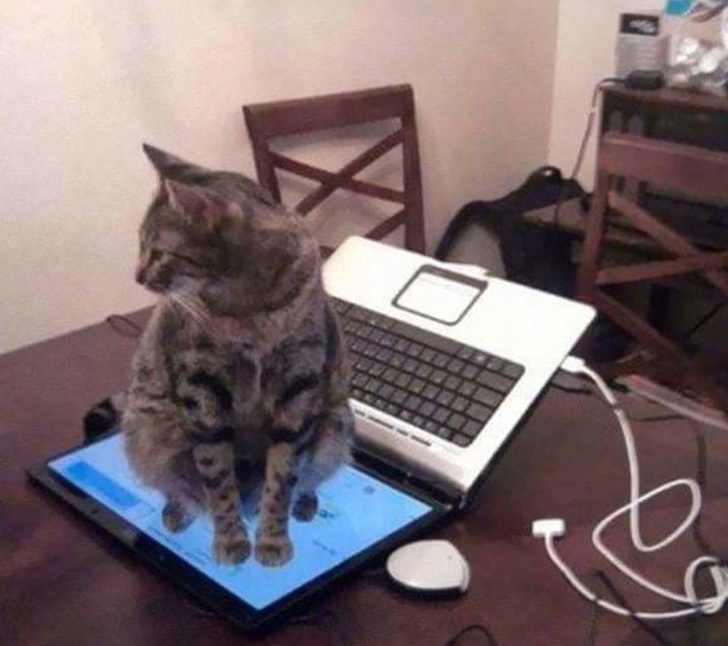 31. After hours wandering around the house, and without any good option, this cat found a perfect place to sit.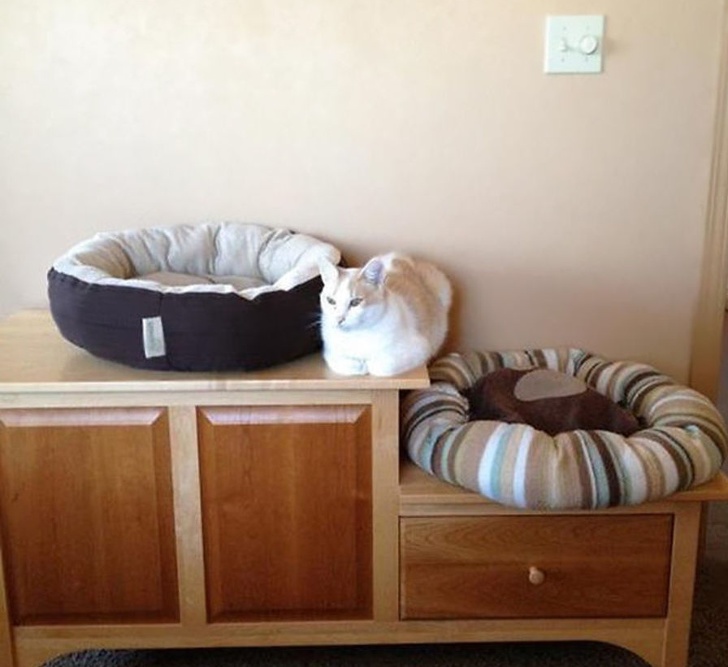 30. This cat is not worried about having a perfect body for summer; a long time ago, he accepted his beautiful fatness.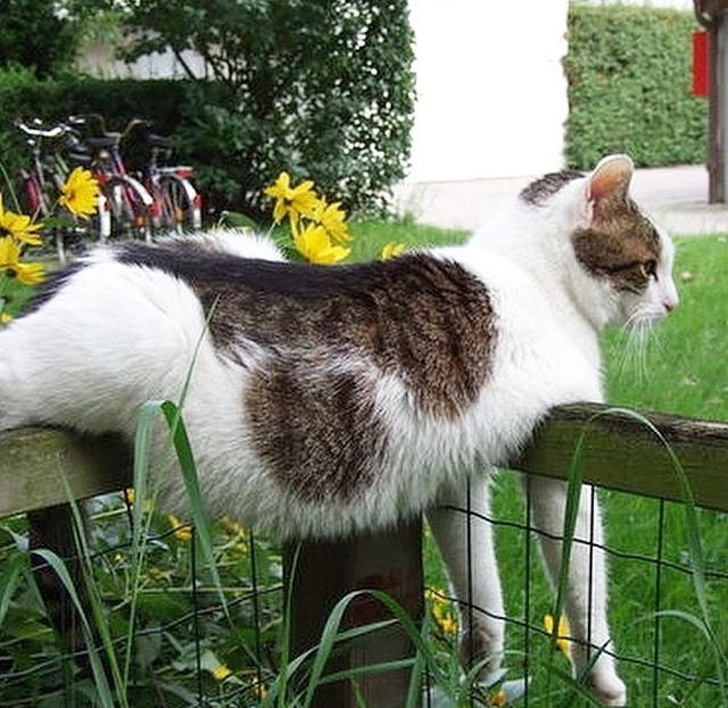 29. This cat still does not understand very well how his new bed works, but he has found his way to use it and have some rest.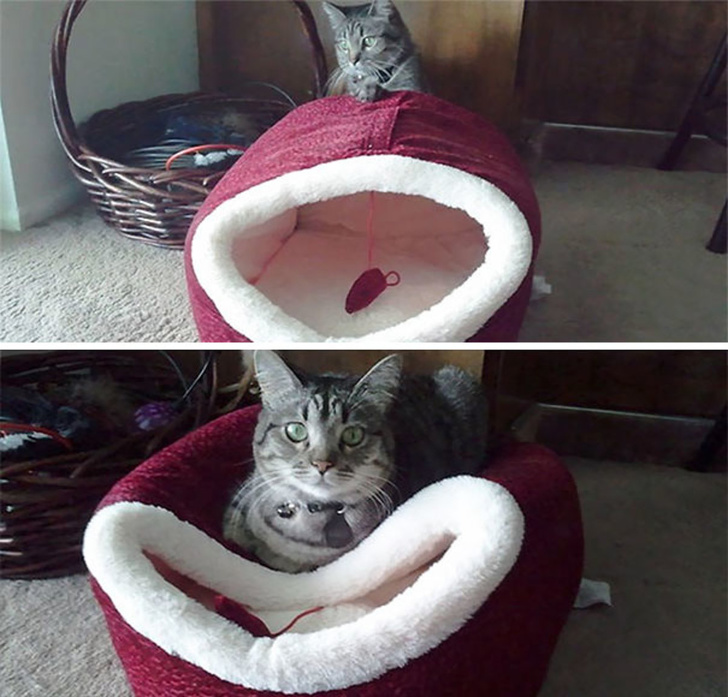 28. The problem in how this cat sleeps is that nobody can open or close that door until he decides it is time to eat.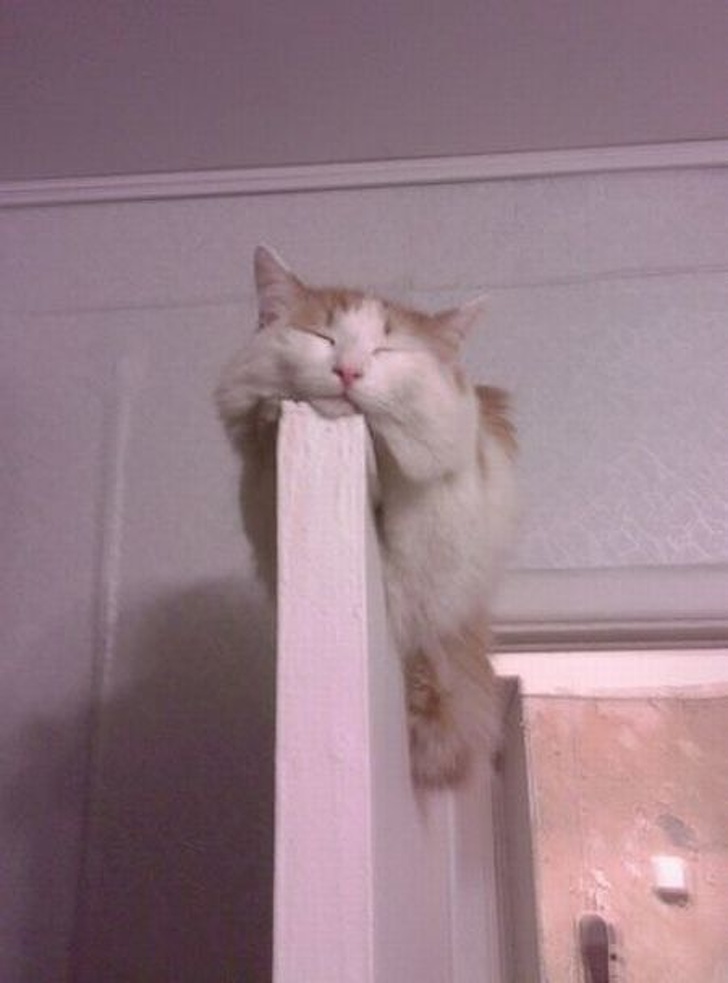 27. If a cat is too good at hiding, like this little one, not even the best detectives will be able to find him.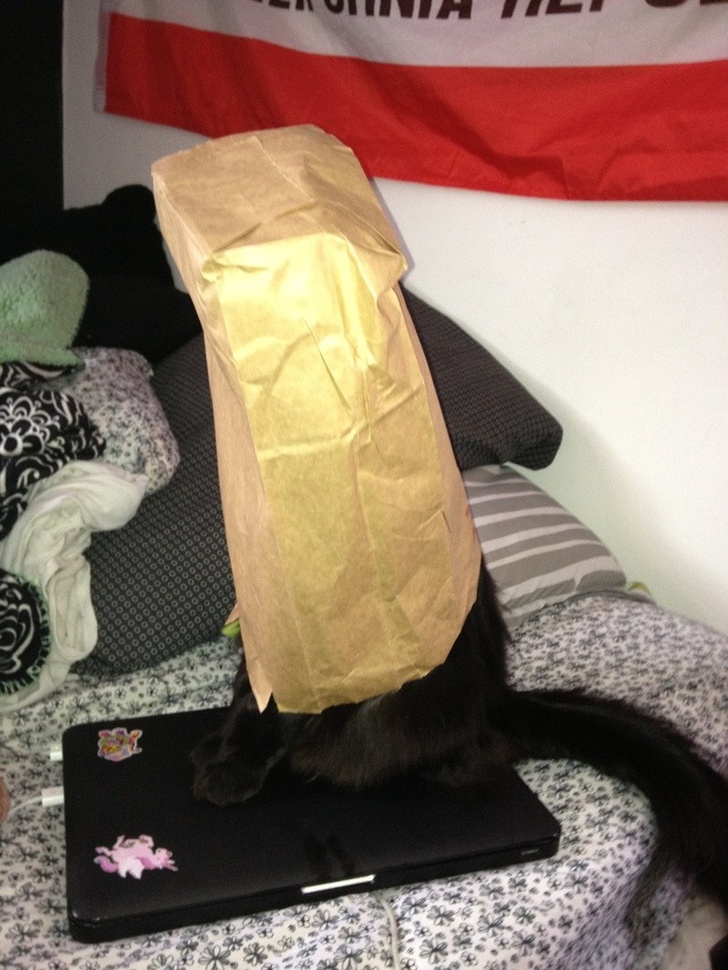 26. If you are given a new bed, but you are too fond of your old cushion, you must find a way to use them both.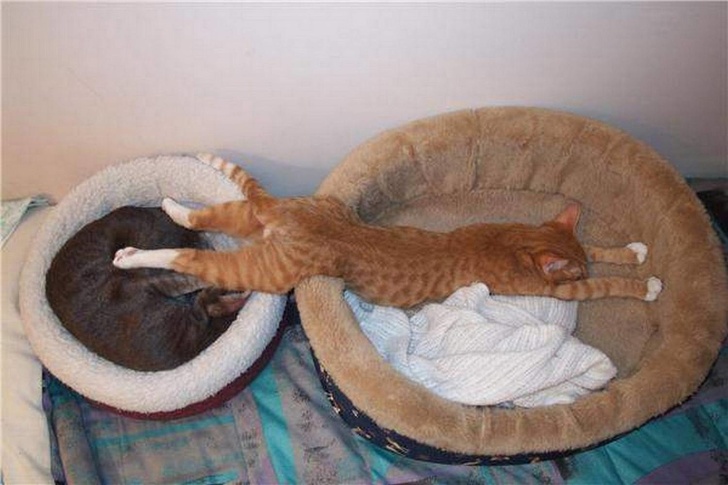 25. This cat has a bowl full of water at all times inside the house but has a strange preference for patio water.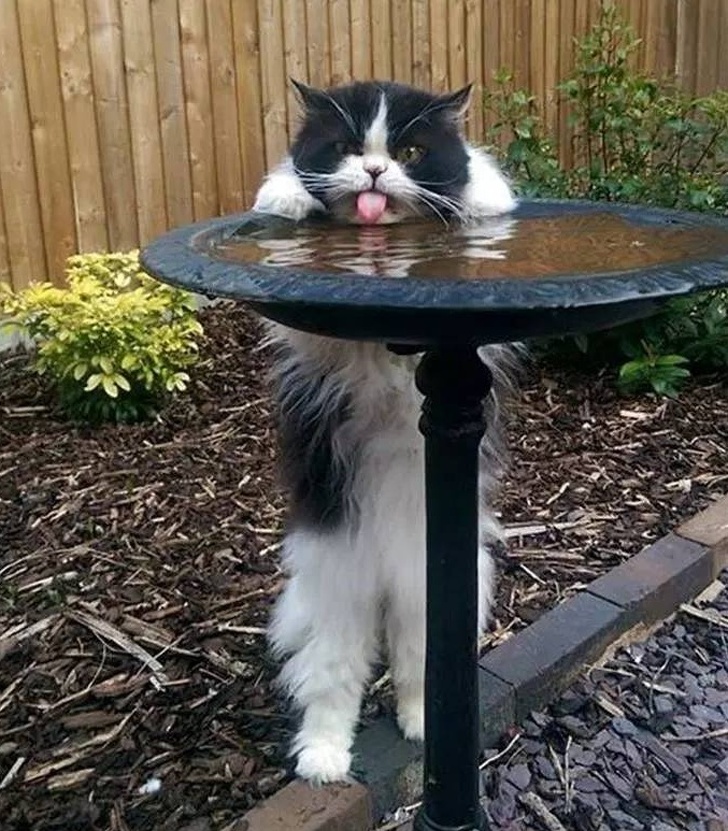 24. There is no reason why a cat would want to stick its head in there, but something must have caught its attention.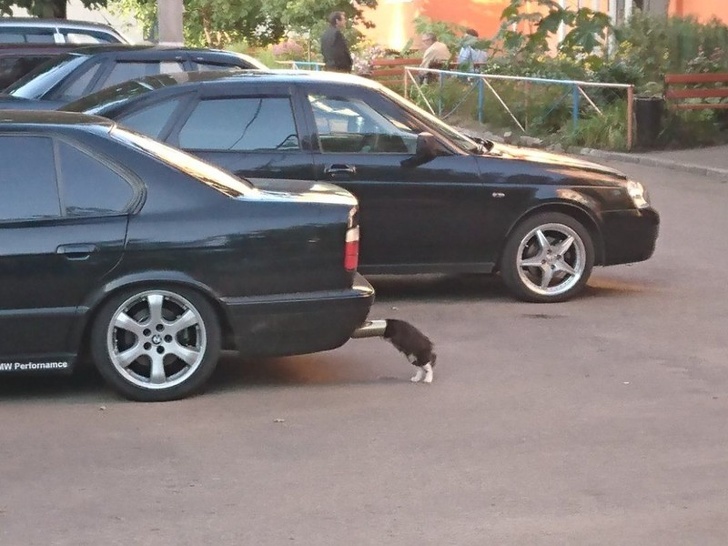 23. This cat found a use of the most strange and useless object he found in his house. Does that thing have any other purpose?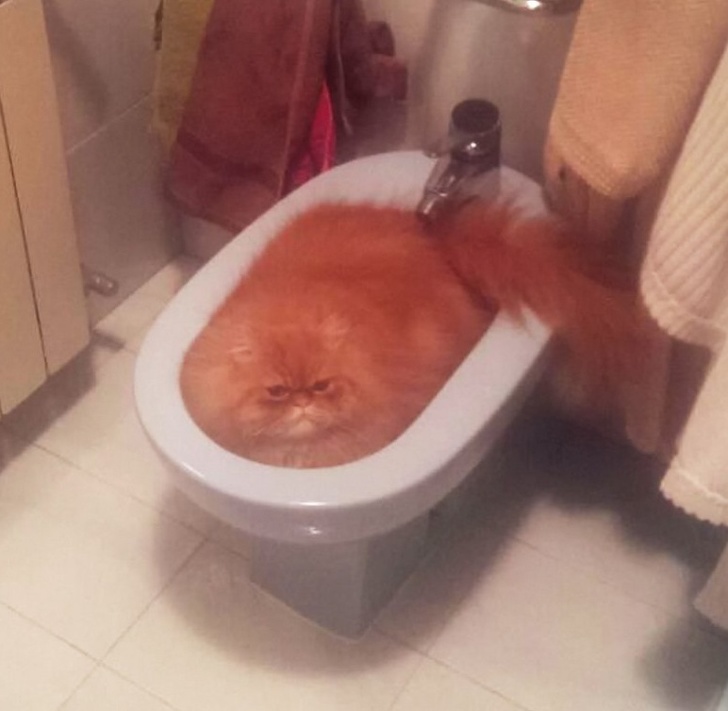 22. This little cat can be cataloged as the master of balance worldwide! His skills are undeniable.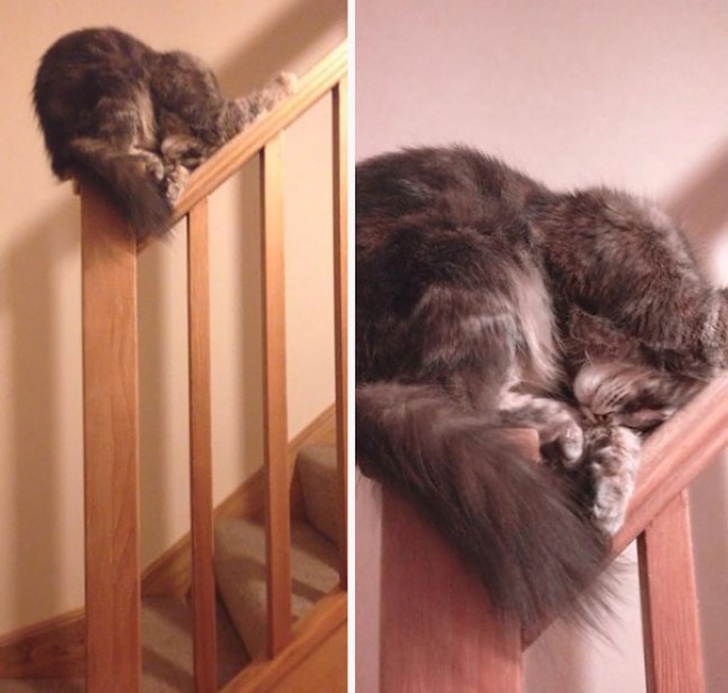 21. Who came up with the idea that nurseries are only for some animals? This reptile found a new roommate, although he does not seem very convinced.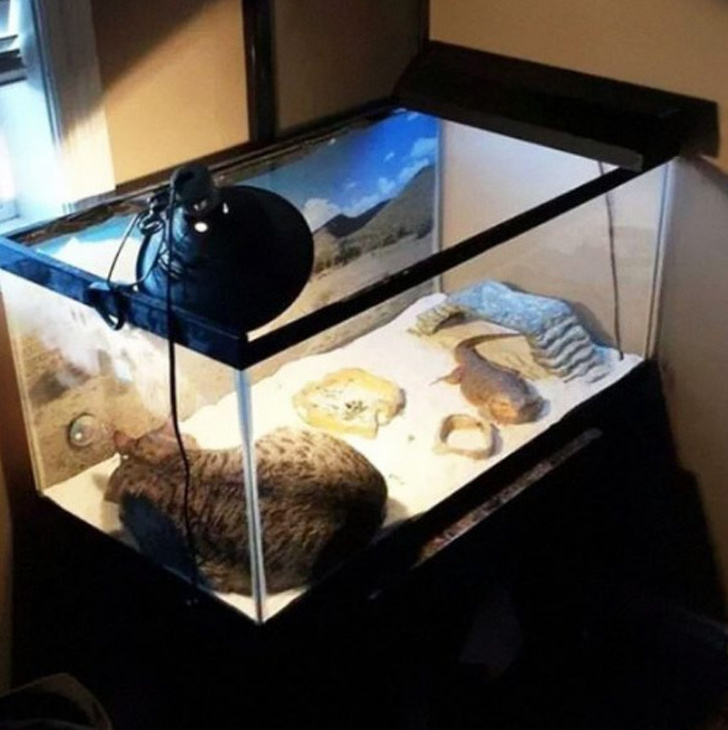 20. This little cat named Nicholas likes to act like he's a group of eggs just for fun ... There seems to be no other reason.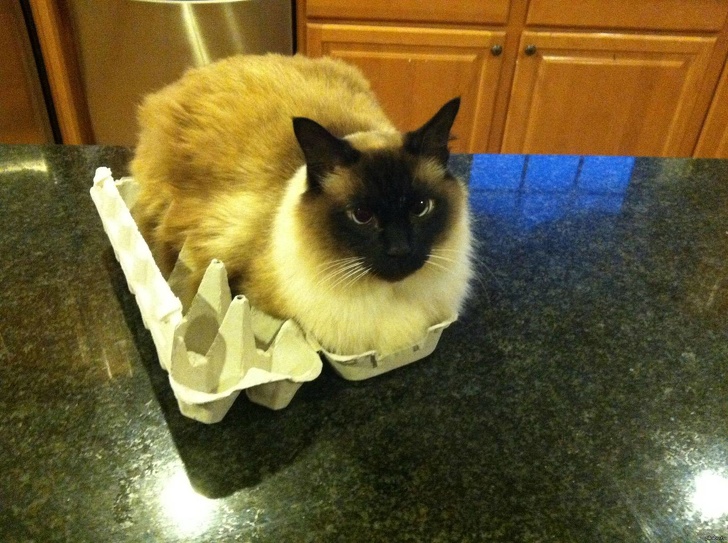 19. This pair of little cats have spent their entire lives together, and they do not want to be separated at any time.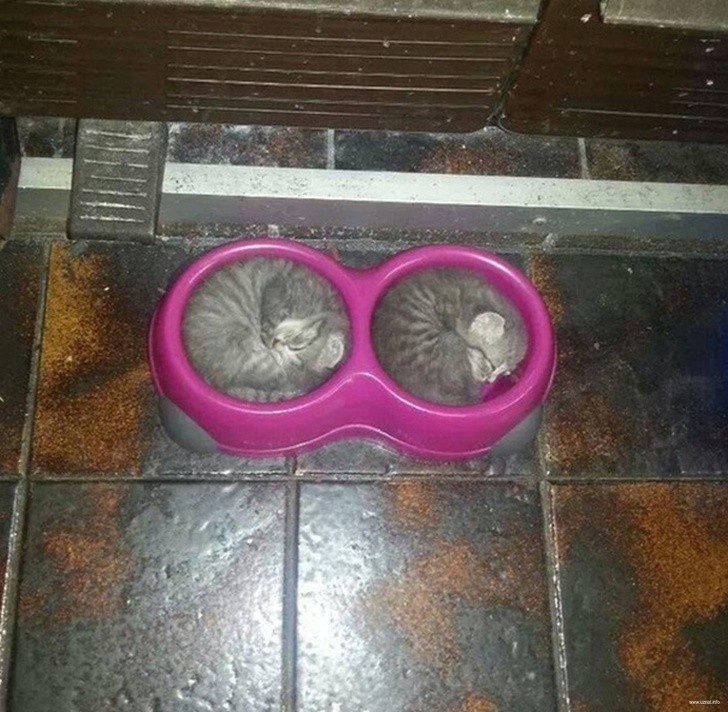 18. If you have ever wondered how leopards get their spots, this is the most effective method to achieve them.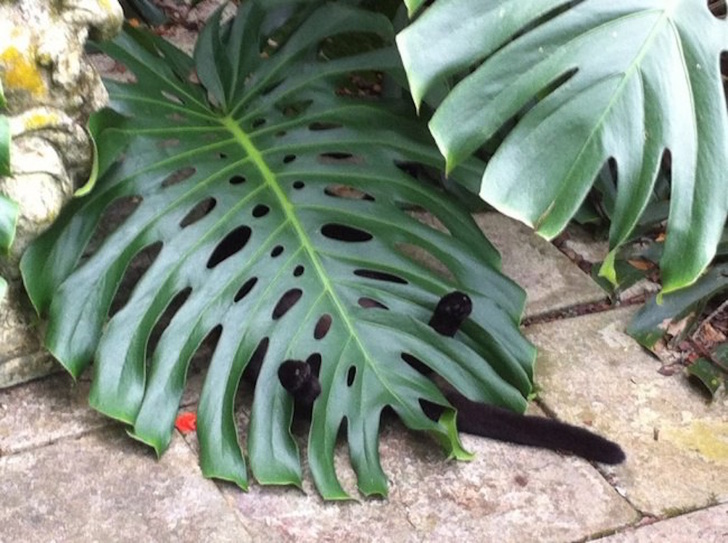 17. This is a fabulous jumping cat that was caught in the least expected moment. Look at his expression!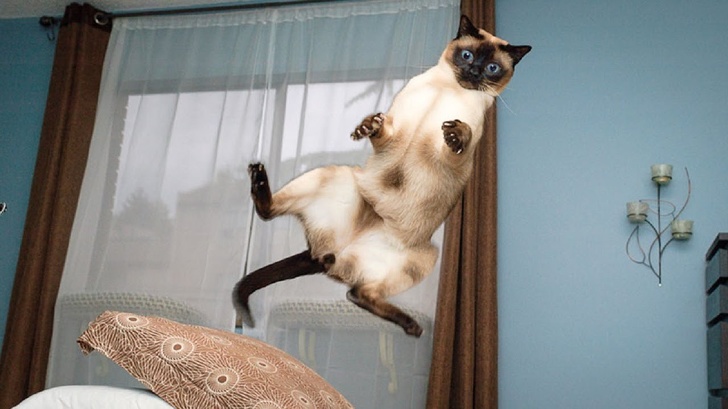 16. The face of this cat shows a very crude and authentic expression. Nobody had felt more betrayed in this world.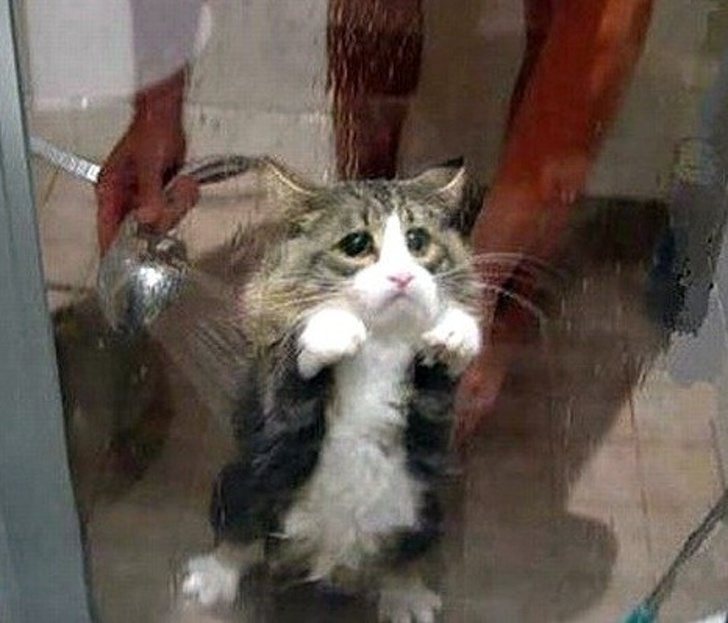 15. If your cat gets wet and you want to prevent it from shrinking, it is best to dry it in the sun so that it recovers its shape and smoothness.
14. When you are too cold, you can not avoid looking for the closest and most pleasant source of heat possible.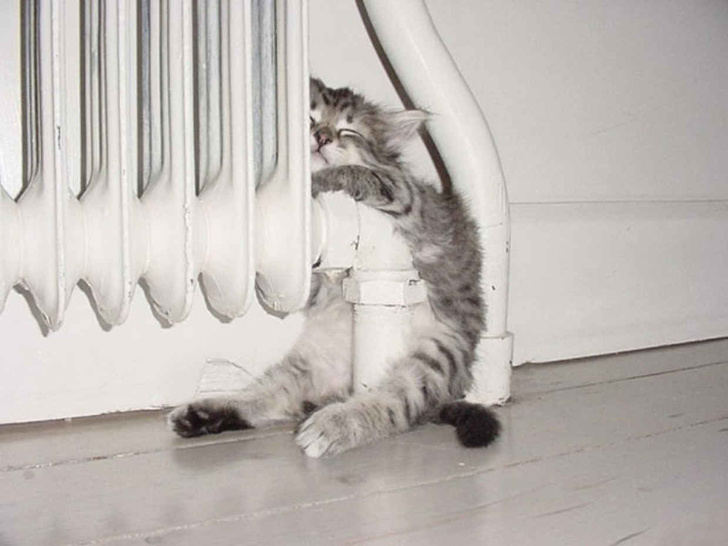 13. The owner of this cat says that after brushing, she likes to design new hairstyles to give him some personality.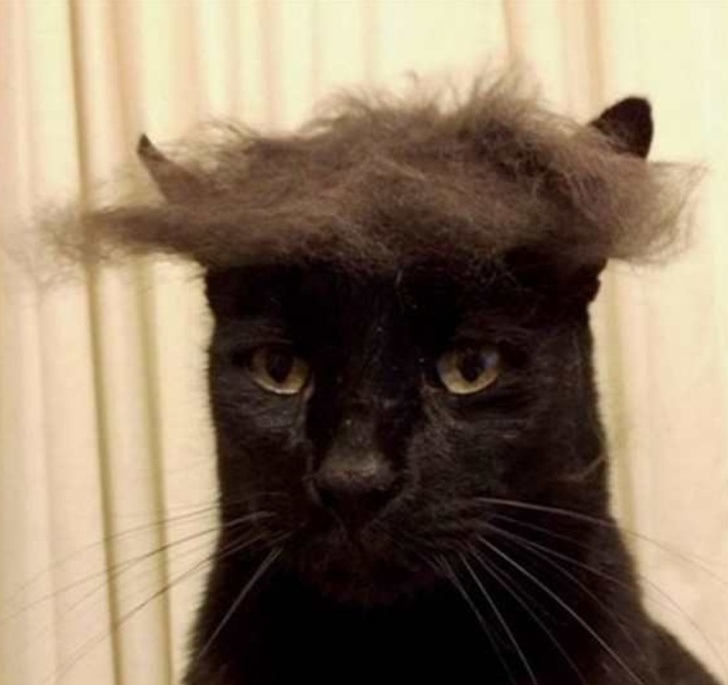 12. The face of happiness of this cat is too obvious; there is not a single concern in his life other than eating and sleeping.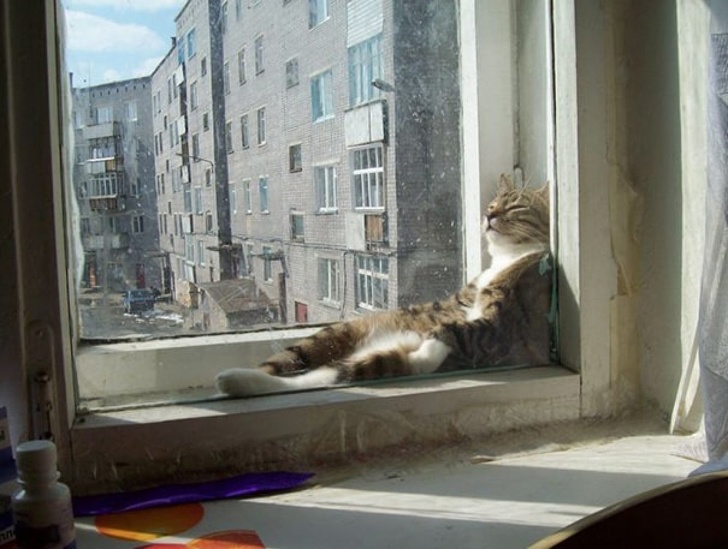 11. This cat must have seen the movie "Arrival." Do any of you know how to convey this message? Maybe he wants more food.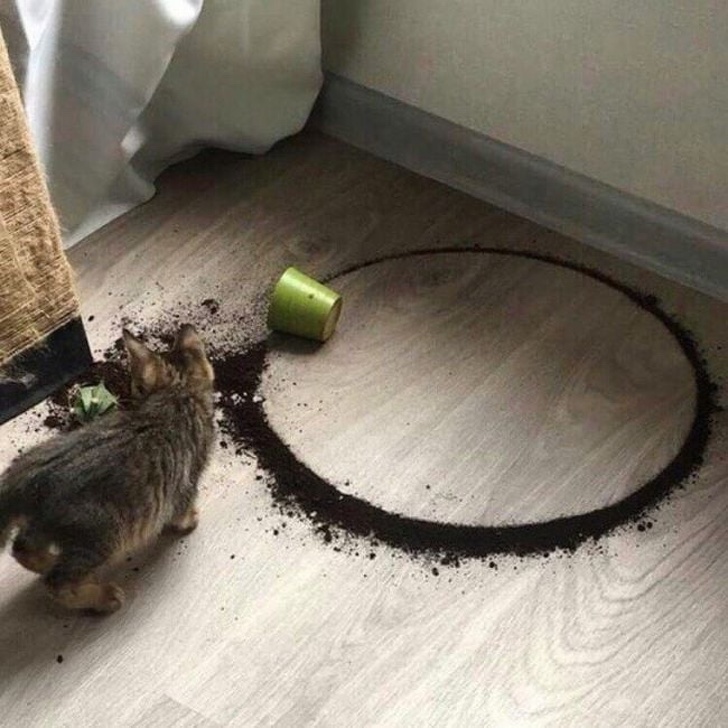 10. This is the routine of this cat when he thinks that there is no one at home and can enjoy with pleasure every corner of his house.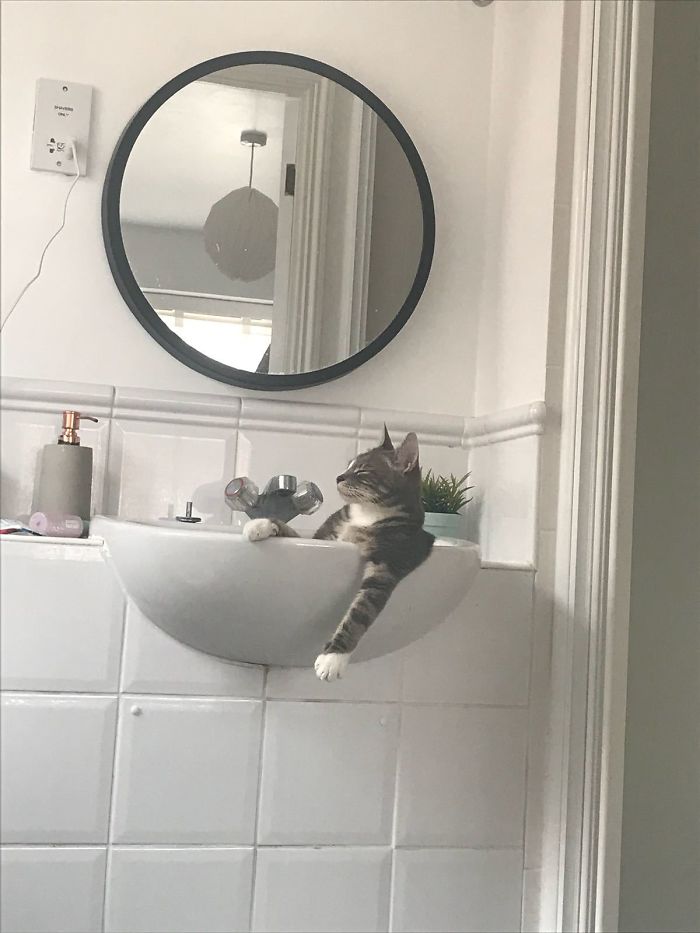 9. The fur of this man's cat has a very particular style; it seems like she was wearing an elegant sweater.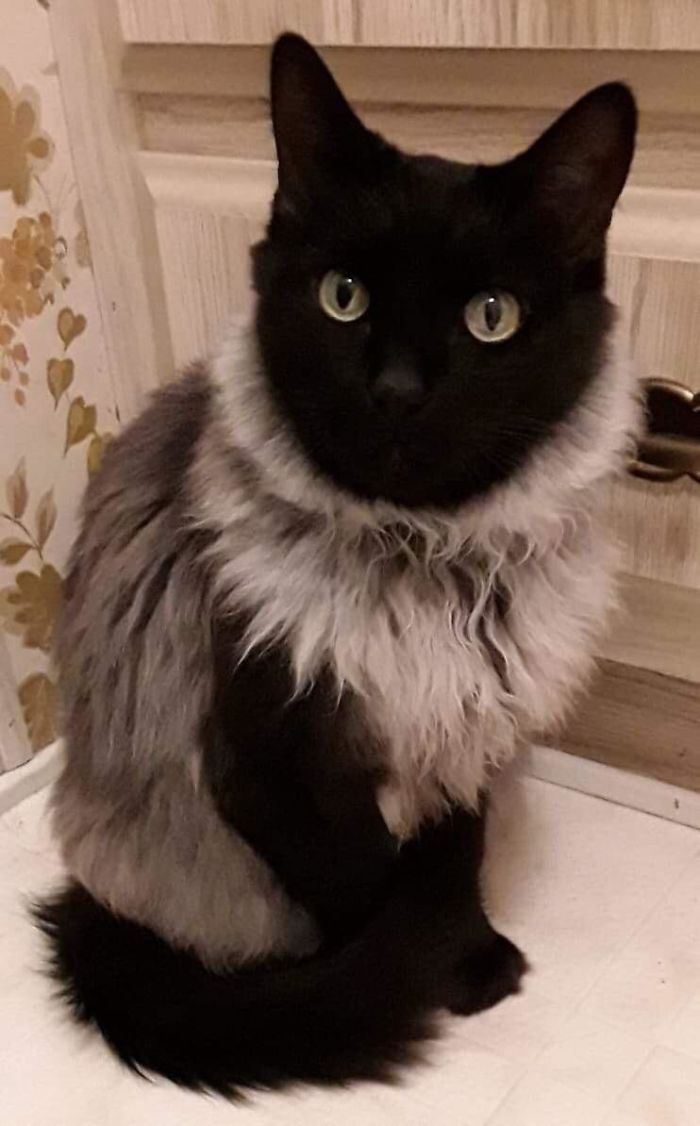 8. This boy's office allows workers to take their pets to work, so he decided to buy some ties to make him presentable.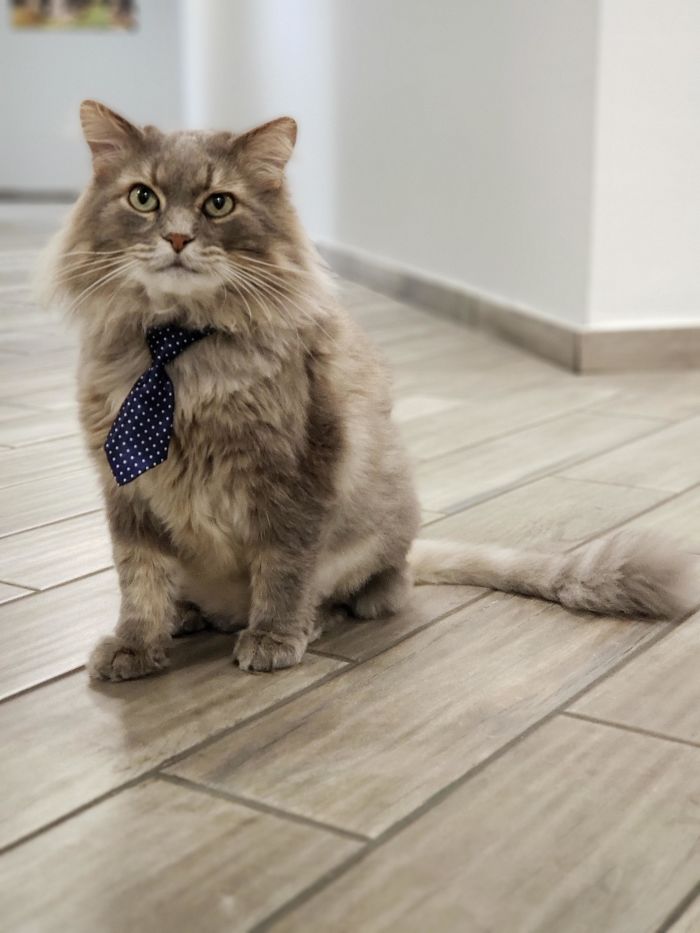 7. If your owner does not want to eat the raw dead birds that you bring, you should try some other options until you find the ideal gift.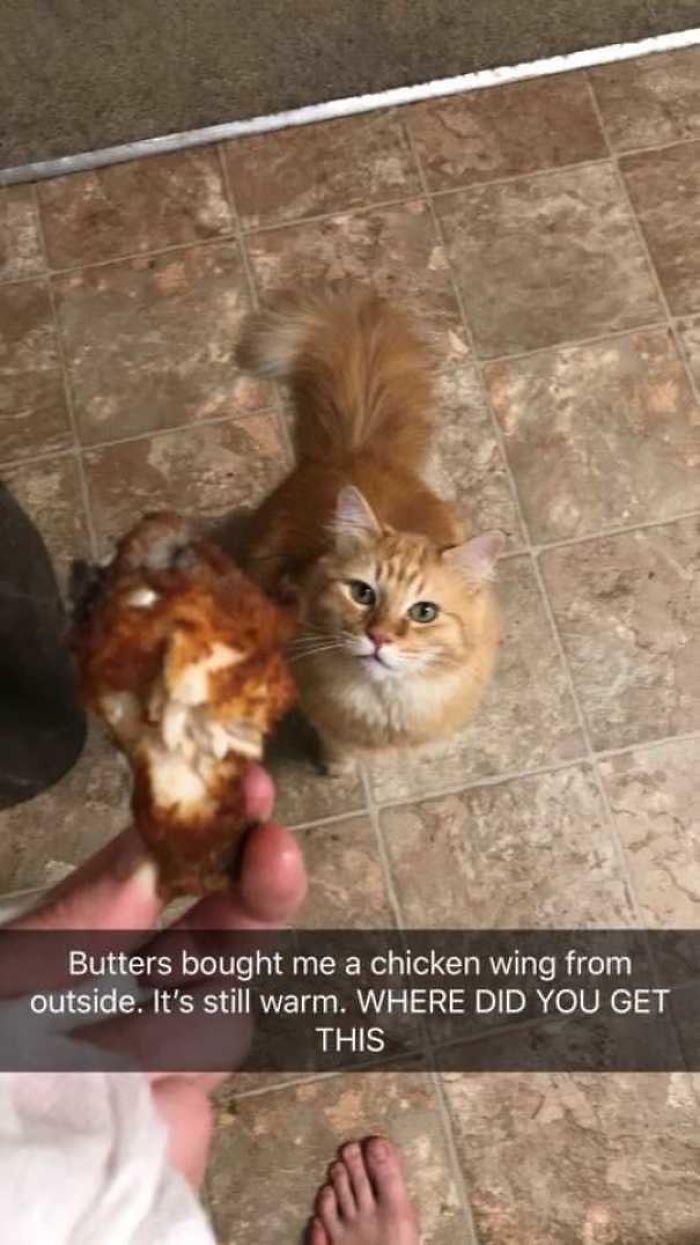 6. There is no reason for this photograph, but sometimes it's just worth seeing images like these to remember that your cat is always with you.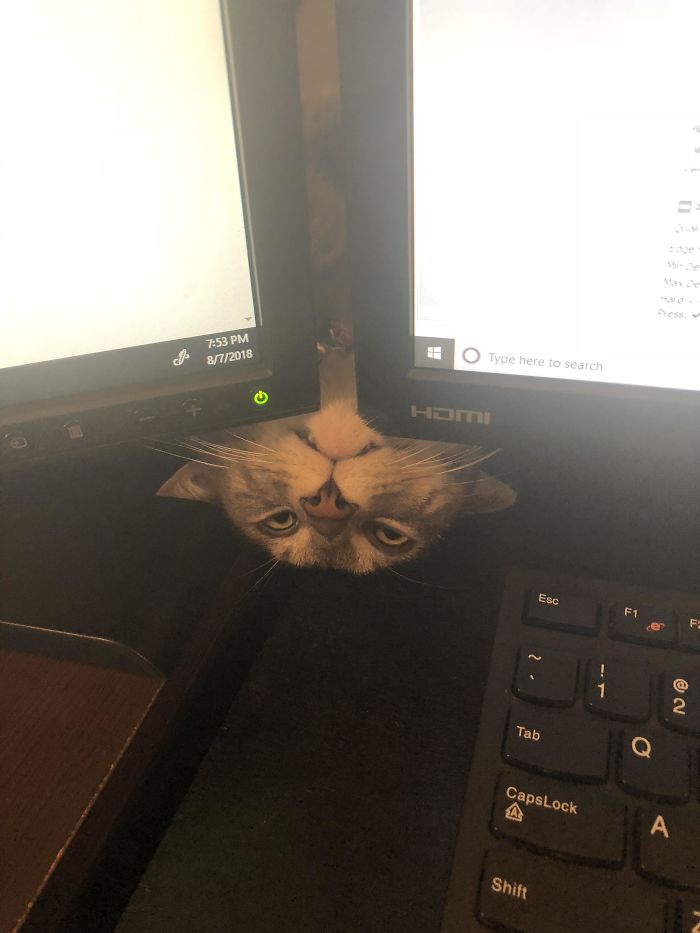 5. This cat must be the reincarnation of a great Kung-fu master whose knowledge has passed from generation to generation.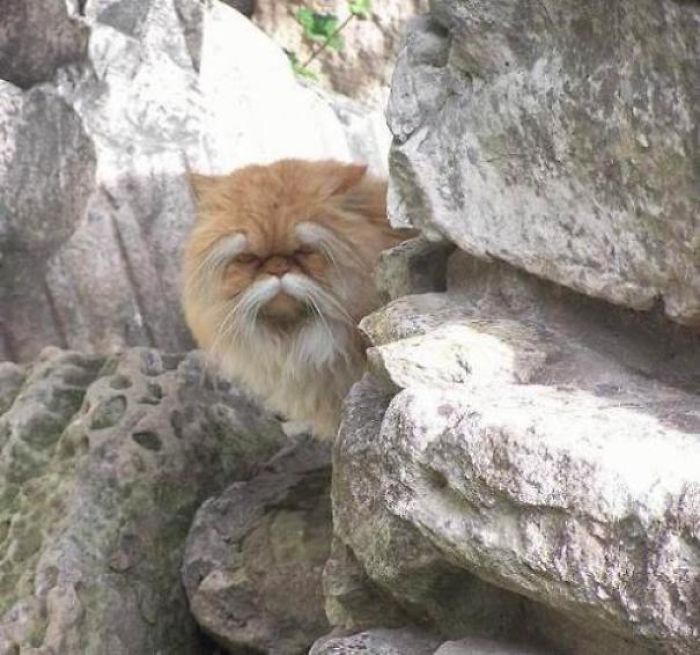 4. The son of this man and his cat had a very special moment in this picture; maybe they understand each other in some way that we can not perceive.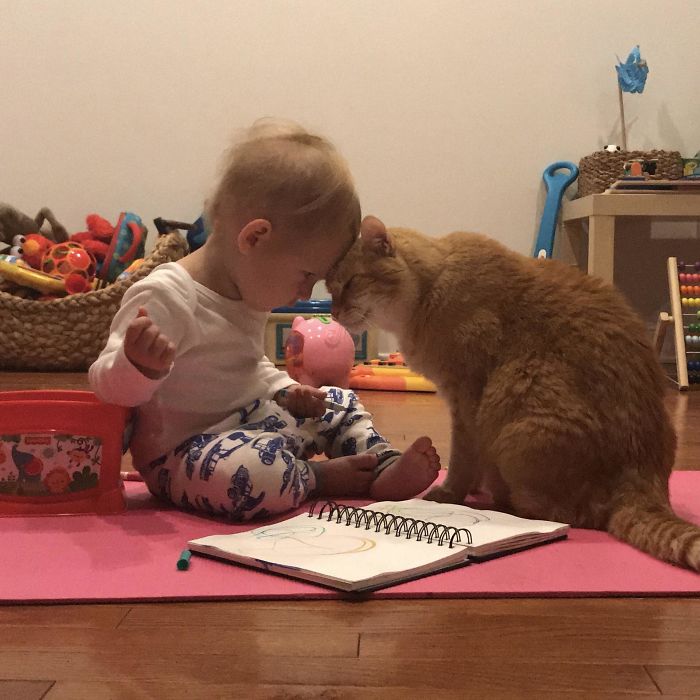 3. This image is another sign that cats are liquid and only adopt a physical form when they need to go to a place where there is food.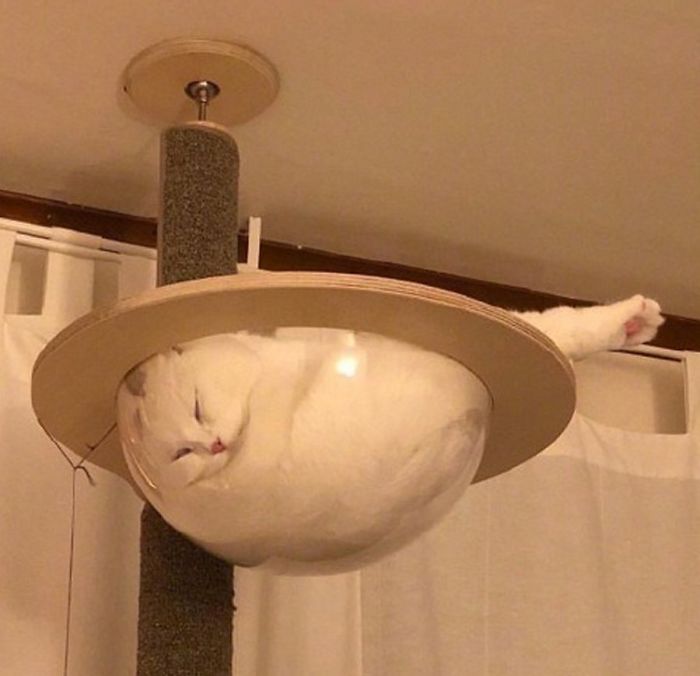 2. Small cats have the quality to fit anywhere and take advantage of this to sleep in the least imaginable places.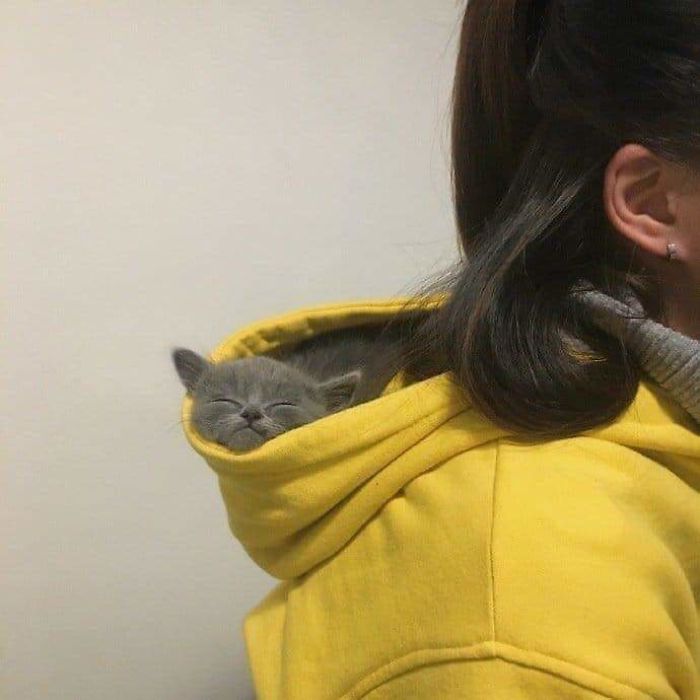 1. This person went to volunteer in the Humane Society without knowing that the security control to enter was so rigorous and detailed.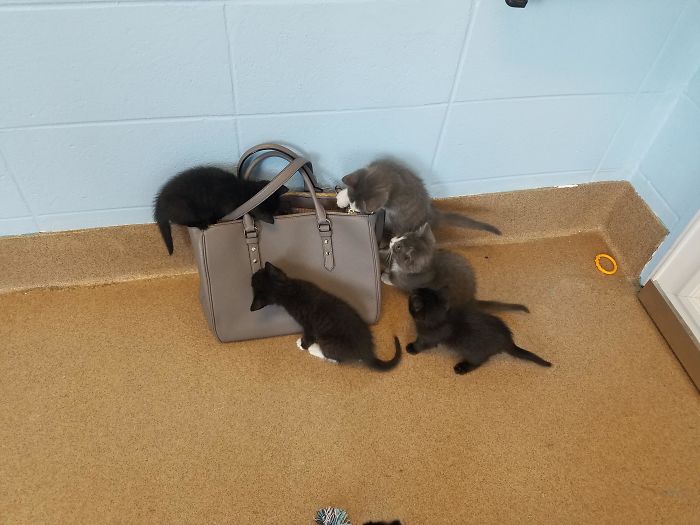 Cats will always find a way to amaze us with their abilities; their are small paws, the expressiveness of their faces, or their witticisms, is remarkable. Do you love cats as much as we do? Share all the funny pictures of your cat with us! And remember to share this article with all the people who need to brighten up your day.
Sources: Brightside, Bored Panda
Related: