25+ Things Much Bigger Than We Imagine and Easy-To-Miss Everyday Lifehacks
The world is full of incredible images and situations. Sometimes we can be fooled by our sight and perceive things of a different size from the real one, other times we can find surprising images that we have never seen, and in some occasions, we can discover uses and purposes of common things that we would never have discovered by ourselves.
Among all the things we can see, we realize that there are animals and things much larger than us, inventions without meaning for that are very useful for other people, and the purpose of those small metal rivets in our jeans, or that strange cylinder in our cables.
The following list of images can make your imagination fly allowing you to learn more about many things at once, see new things, or understand a bit more the wonderful world that surrounds us.
159. We all know that gorillas are really big creatures, but maybe you had not really considered the difference in size.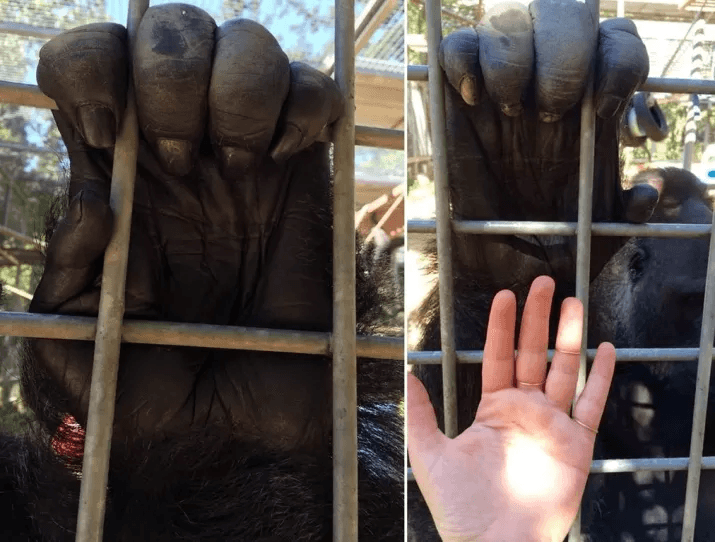 158. Have you ever encountered a moose? In the cartoons, they are very friendly, but the truth is that they are really huge.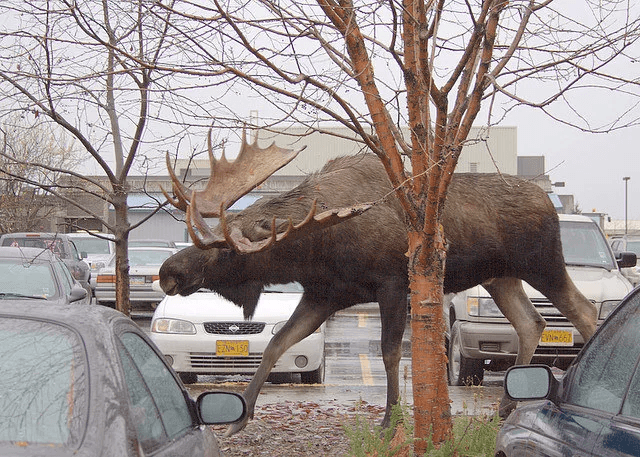 157. And the traffic signs are a very similar example. We are very used to seeing them from the comfort of our car.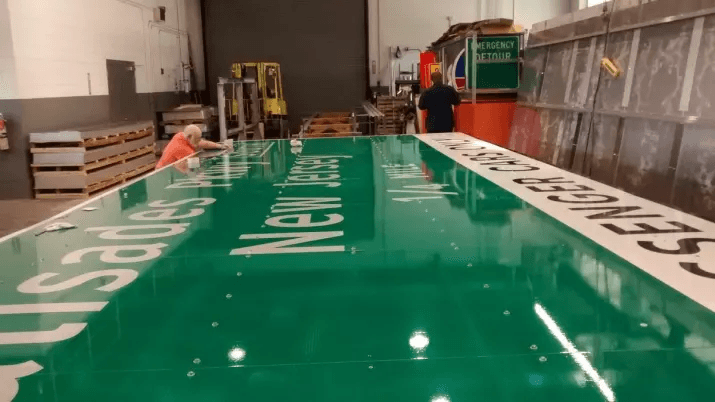 156. We know that the Great Pyramid of Giza is really big, but surely you can understand better the name if you compare it with a person.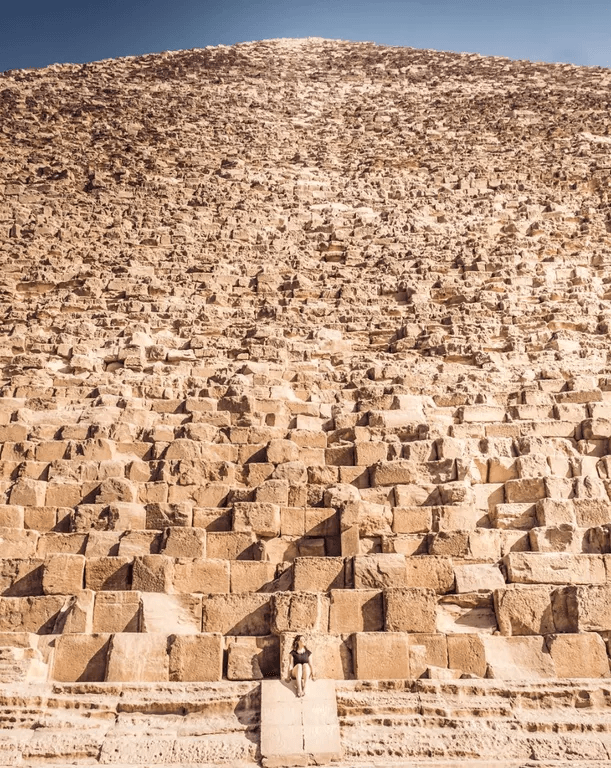 155. Although we currently populate much of the world, we must not forget that there are trees that have much more time on earth.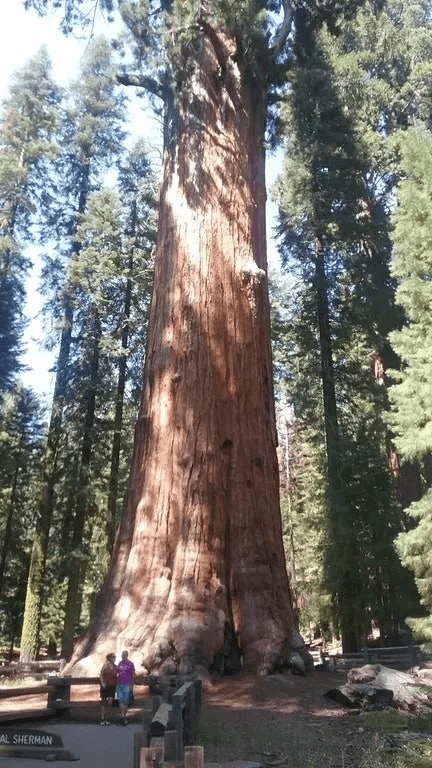 154. And in space, there are objects much larger than we can imagine, like this comet compared to the city of Los Angeles.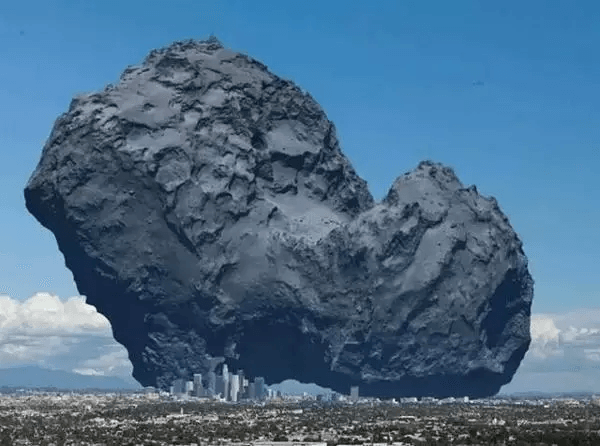 153. Take for example the Moon by comparing its size with that of the United States of America. We are a bit small, right?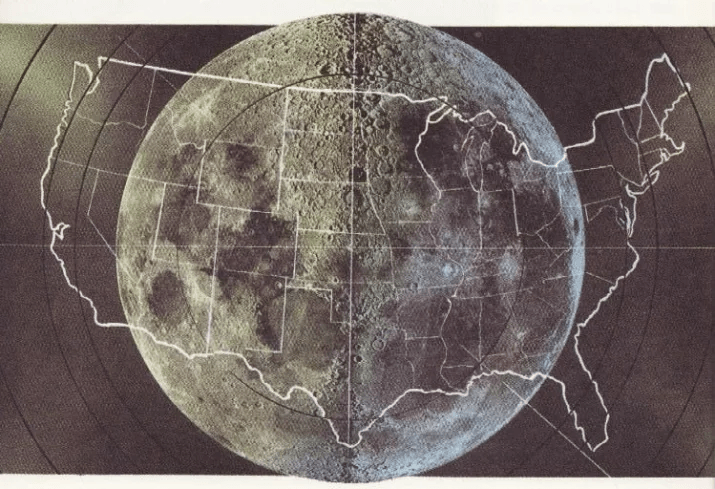 152. Another example related to space, this is a representation of the number of Earth planets that would fit in our Sun.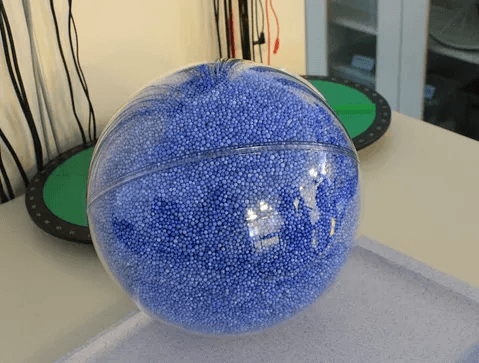 151. An example a little closer to our pocket. This is the difference between $ 10,000 in $ 100 bills, and $ 10,000 in $ 1 bills.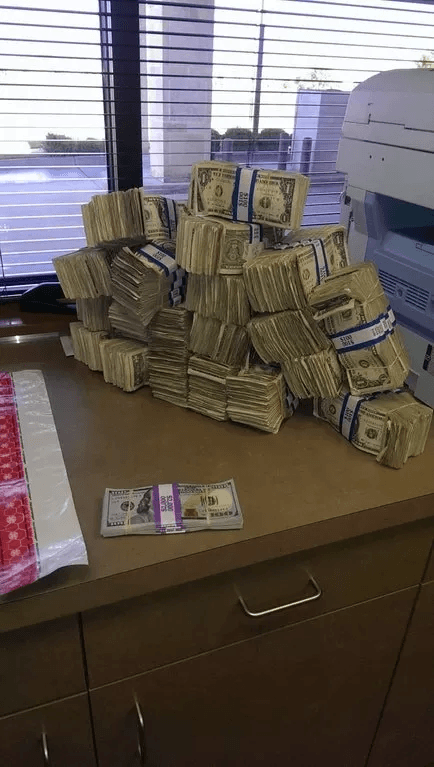 150. And speaking of numbers and the comparison between them, many people do not understand the true magnitude of a billion.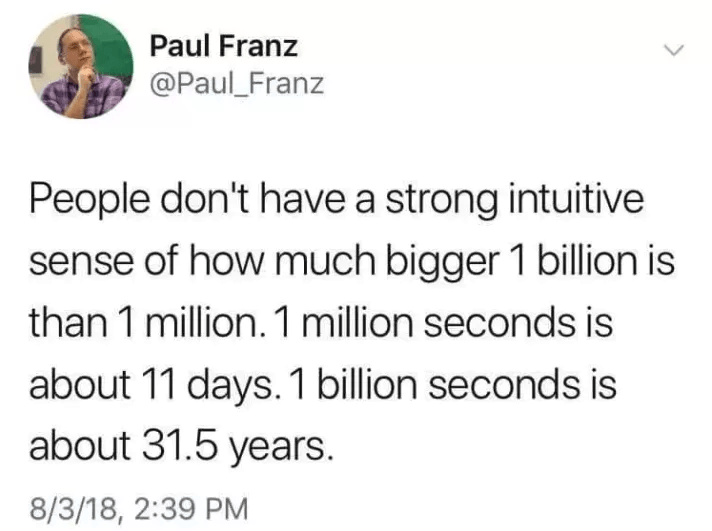 149. We've all heard the story of Titanic and we've seen the movie, but today's cruise ships are a little bigger.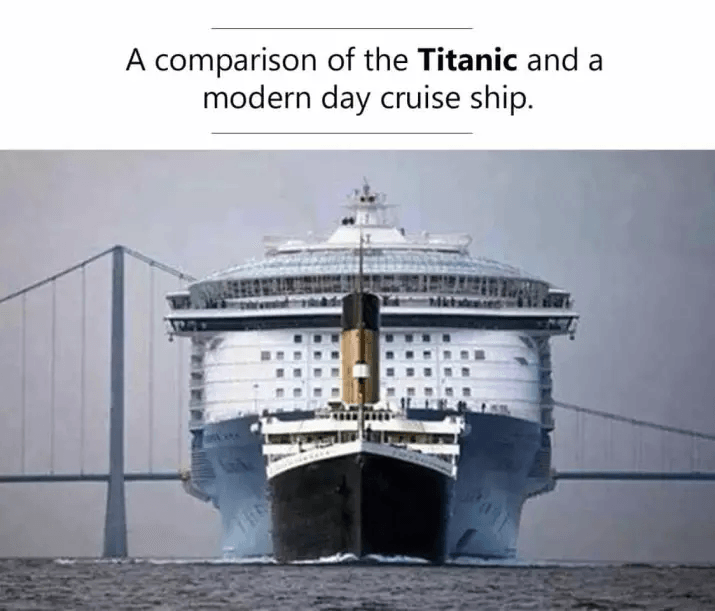 148. Have you ever seen the giant mining trucks? In this picture, you can compare it with a school bus to see its size.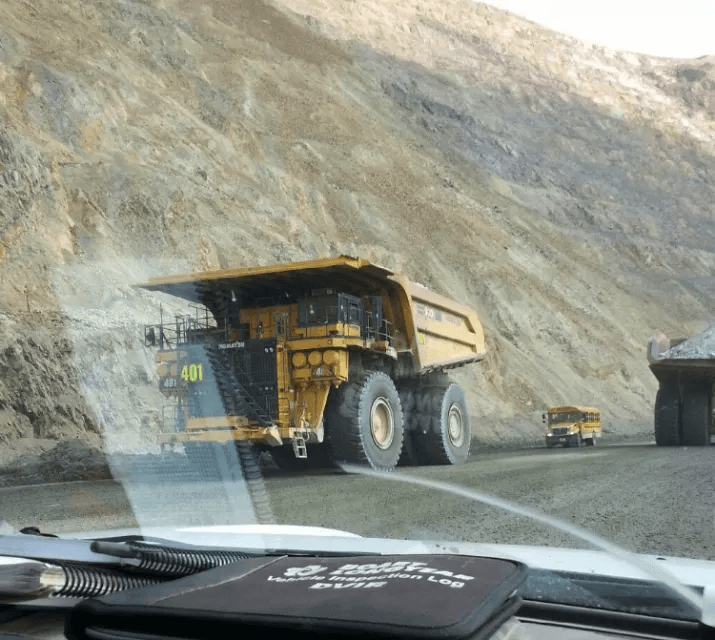 147. This beautiful and hairy creature is an adult Wombat, they live in Australia and their size is compared to their tenderness.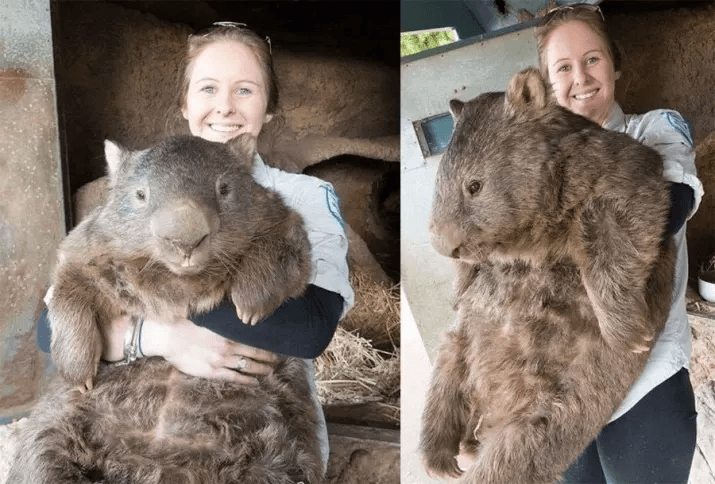 146. In this image, we can notice the enormous difference in size that exists between the wolves and the coyotes.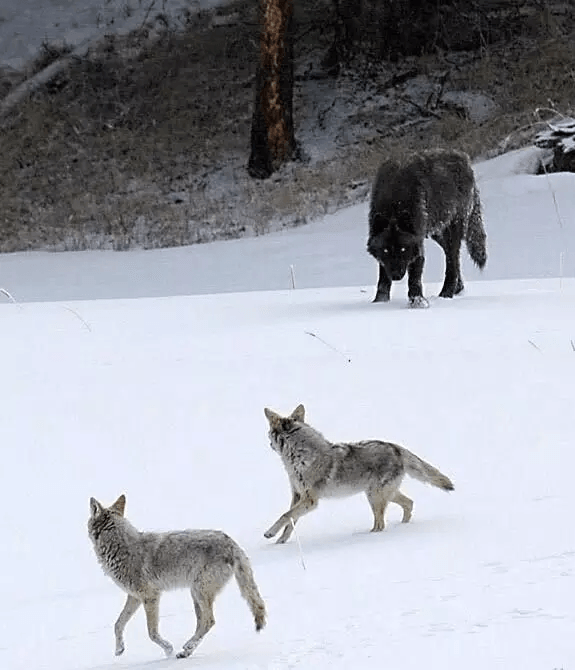 145. We know that horses need a lot of air to run as they do, but their lungs are really impressive.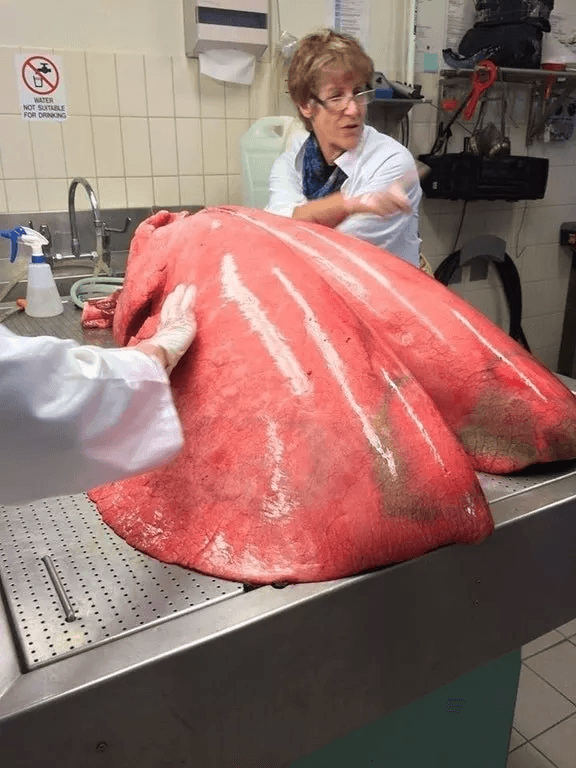 144. We love seeing images of the Mars Curiosity rover but we have never considered how big and heavy it should be.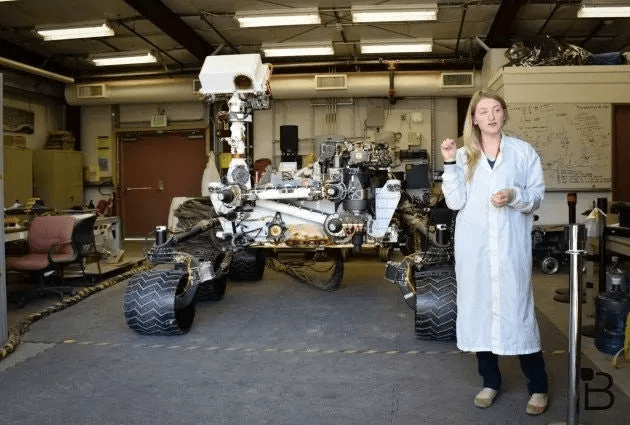 143. We would all love to be in the presence of this sculpture once and realize in person how small we are.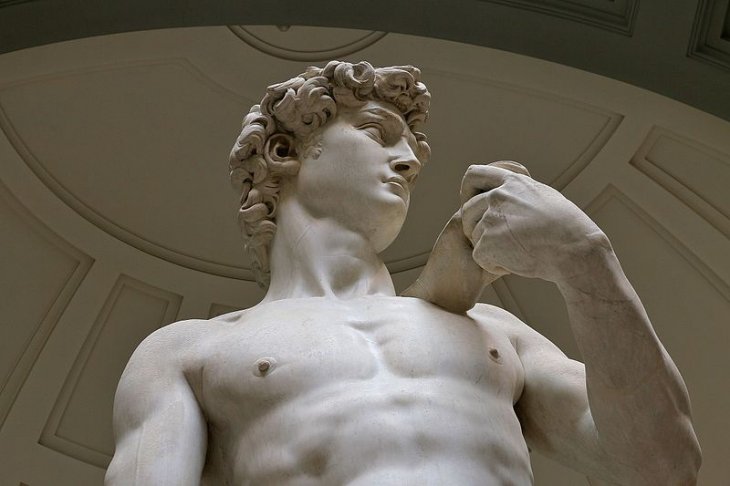 142. And, if you ever wondered about its actual size, in this picture you can see Yao Ming standing next to a guy who is 7 feet tall.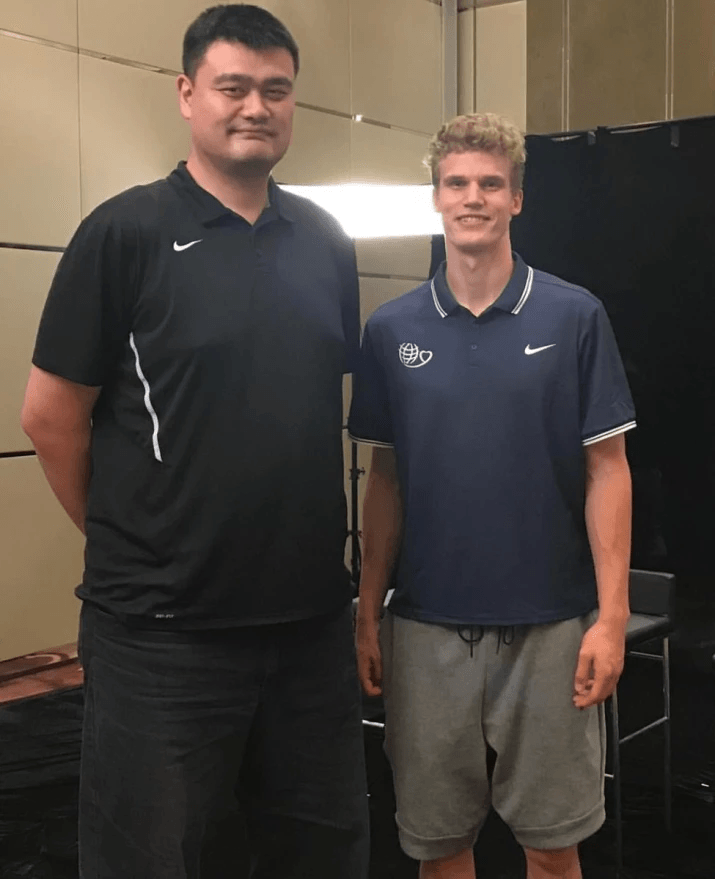 141. When you're on a cheating day.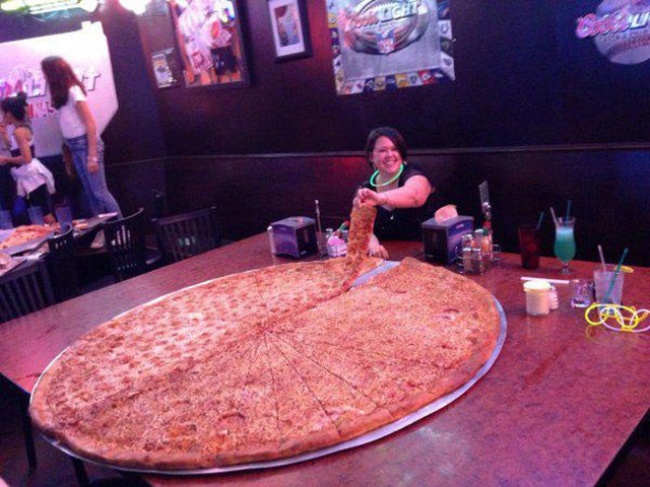 140. Doing shopping for your grandson who is a basketball player be like.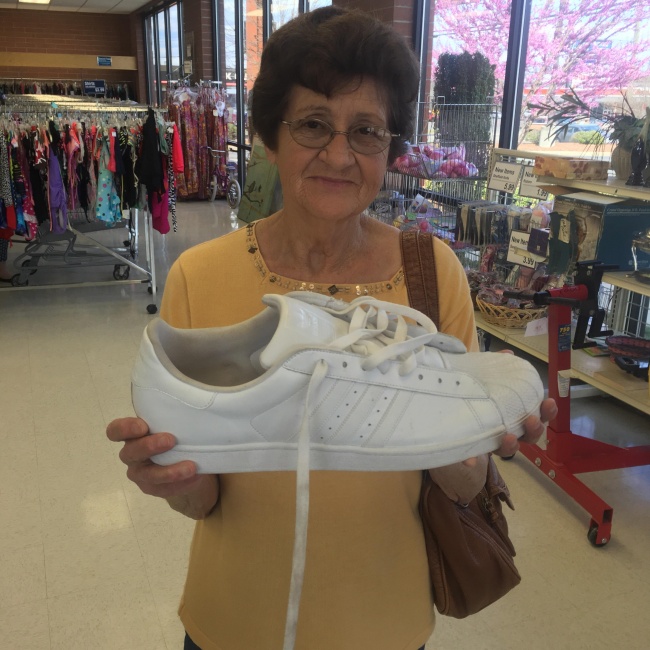 139. We see so many traffic lights in the distance in our daily routine, that we have never stopped to consider the real size of these objects.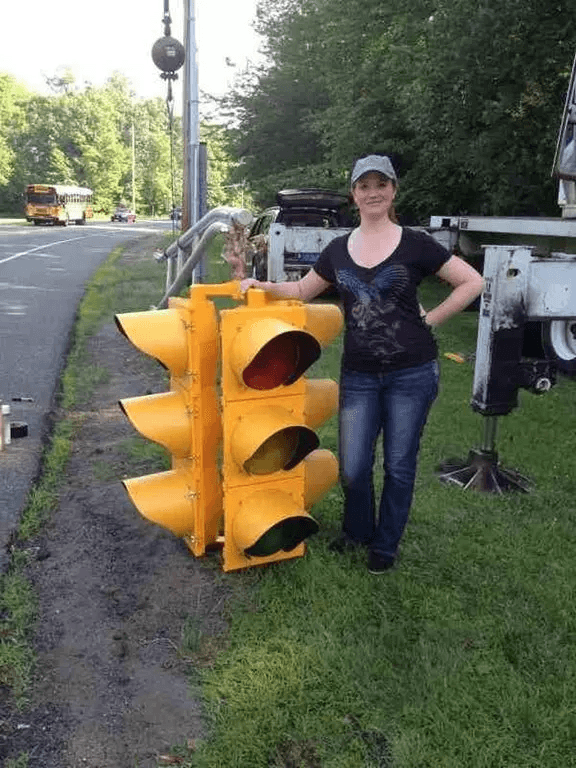 138. Let's hope that it's at least decaffeinated.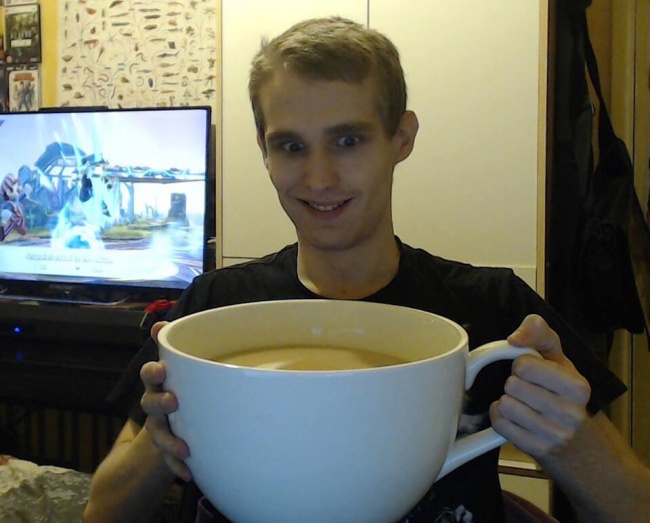 137. It seems like mothers, fathers, and grandparents would also fit there.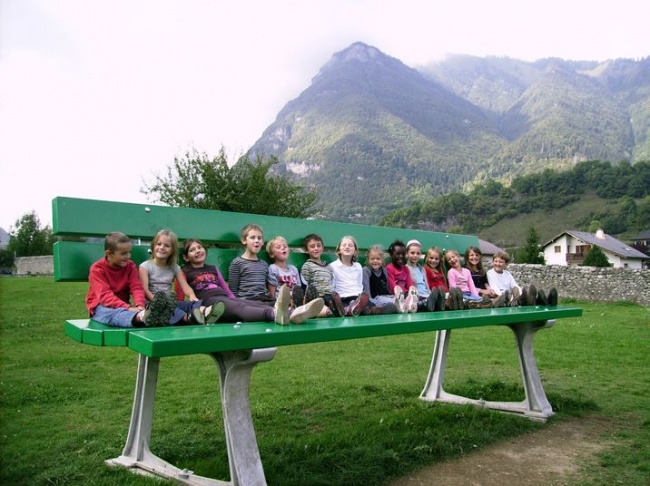 136. It's high time to start preparing for the SAT.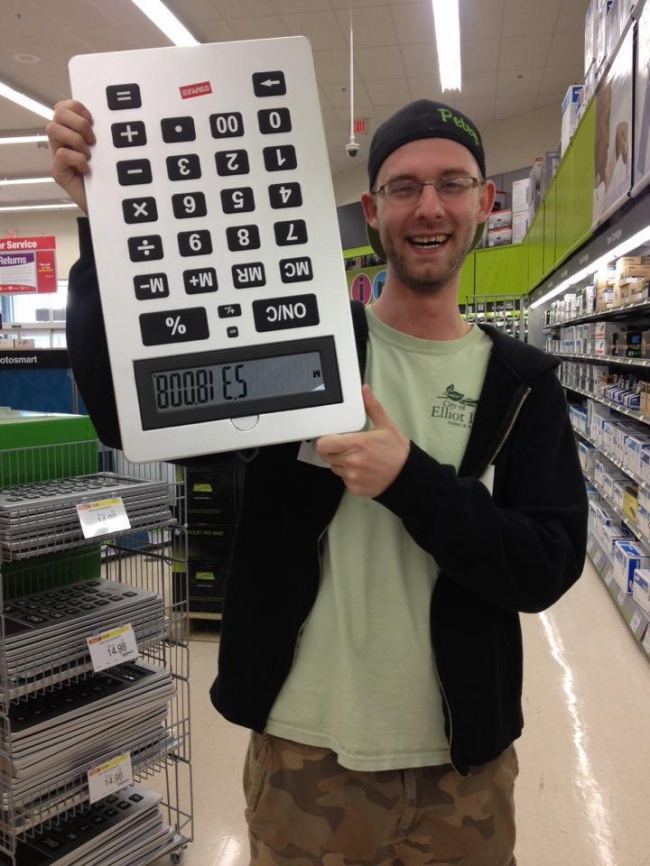 135. When you REALLY love salads, you have to find an easier and faster way to make them.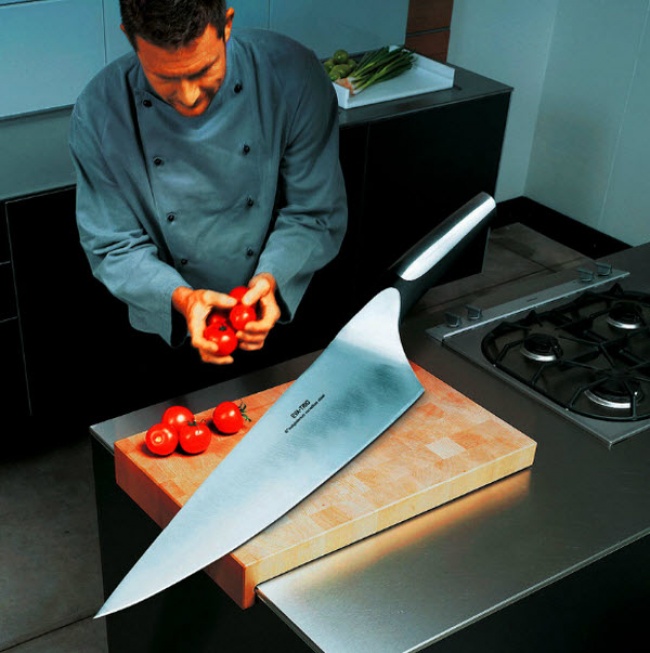 134. You should have thought twice before ordering double-cappuccino.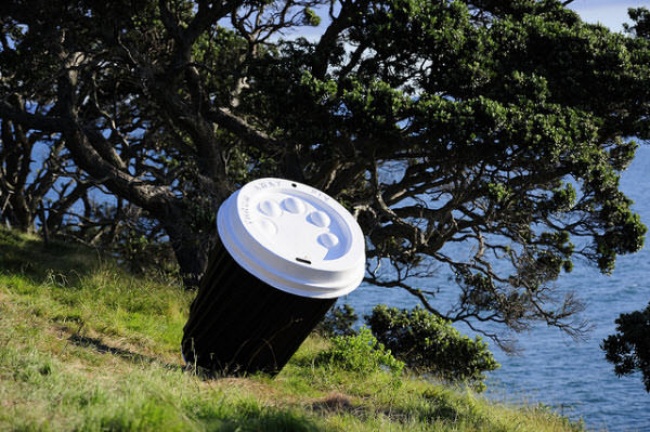 133. Ba da ba ba ba I'm REALLY loving it.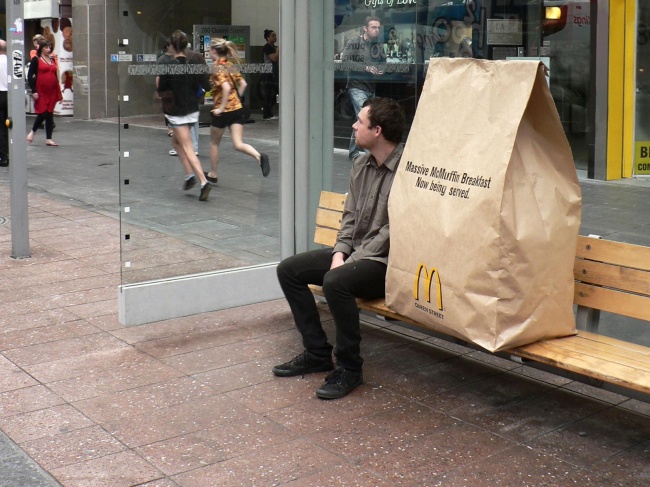 132. That man should be a bit happier than he's on that picture. Come on! What can be better than gigantic Toblerone?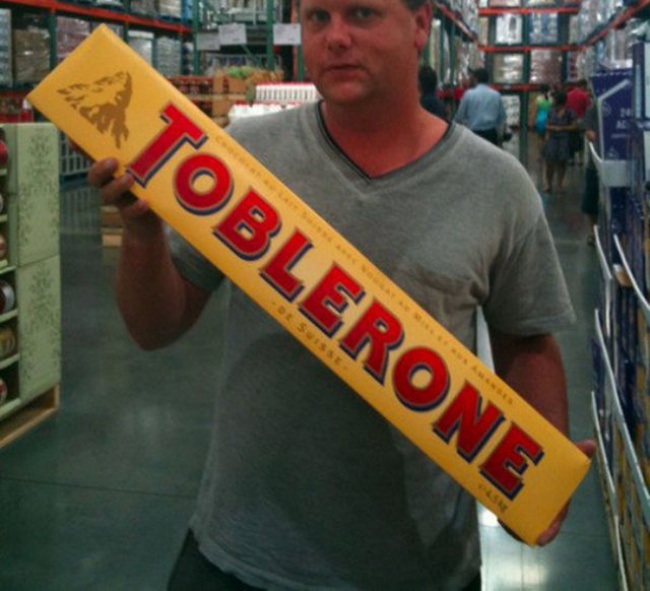 131. Isn't that a perfect option for the hot summer day?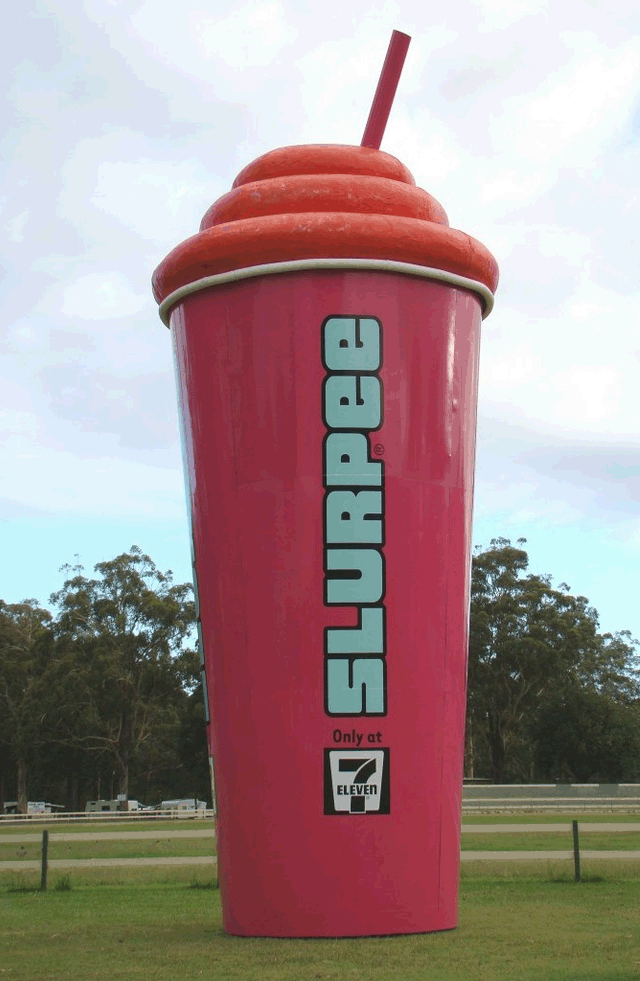 130. Surf's uuuuuup!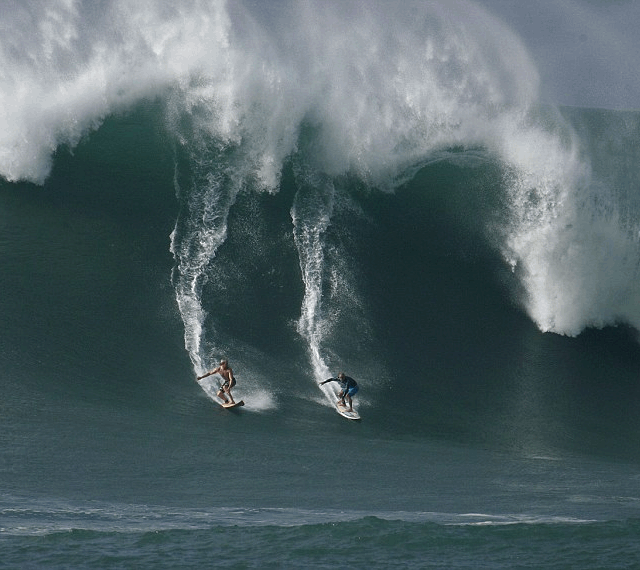 129. I guess this guy will have to switch to basketball or tennis.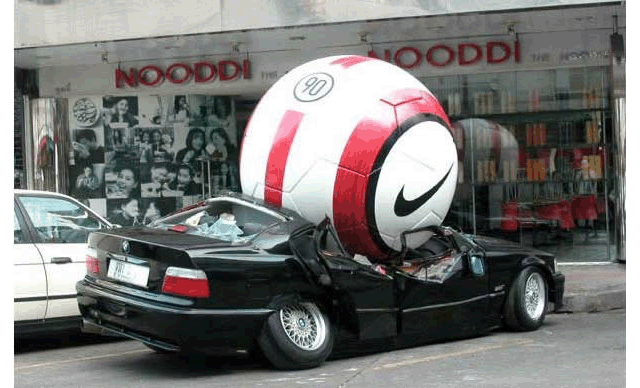 128. Not sure what is more amazing: that abundant food or his excited eyes.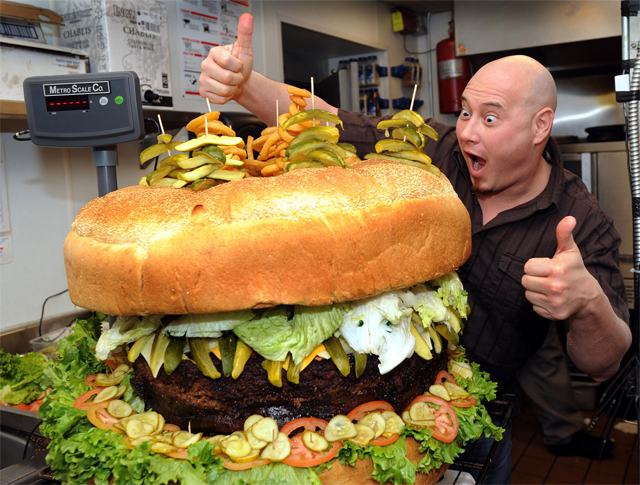 127. It seems like that music hall has to hire twice more musicians to start giving violin concerts.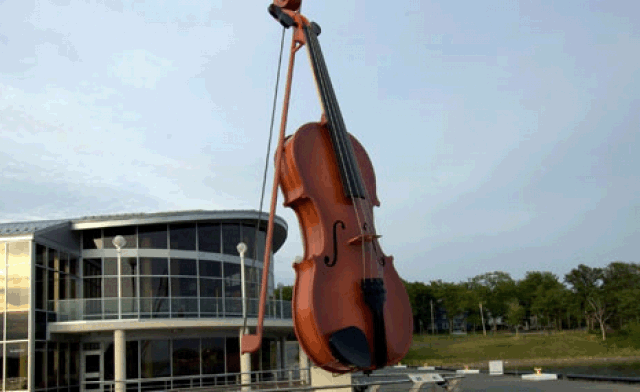 126. The only thing that bothers us: so which way are they going?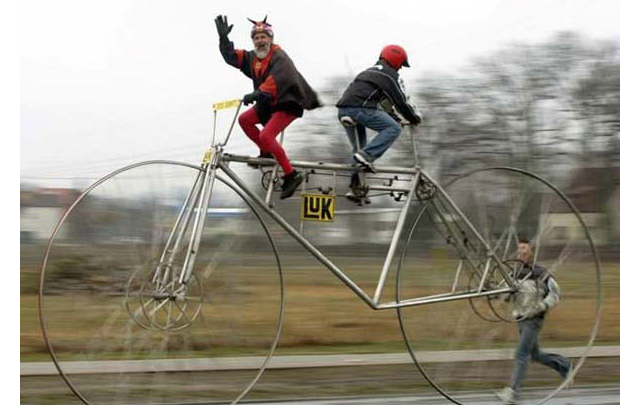 125. She should have put on her high heels before taking that picture.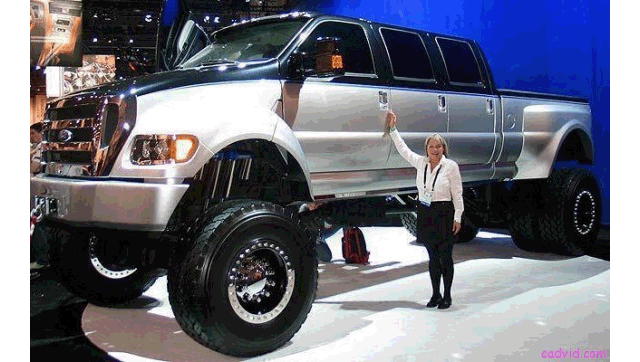 124. When you have been on a diet for two hours and you now deserve a reward.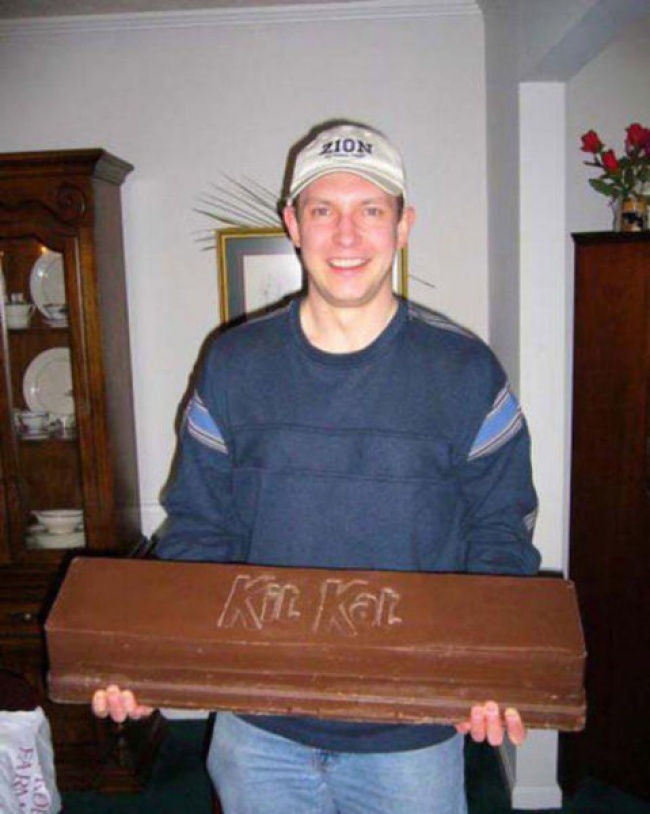 123. It did not fit someone's bathtub so now the whole city can play with the ducky.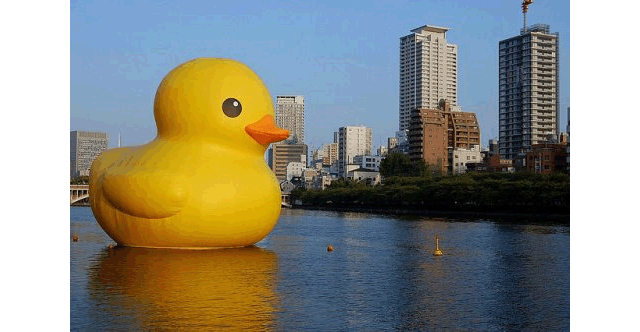 122. We guess it was just a small cute puppy when he bought it.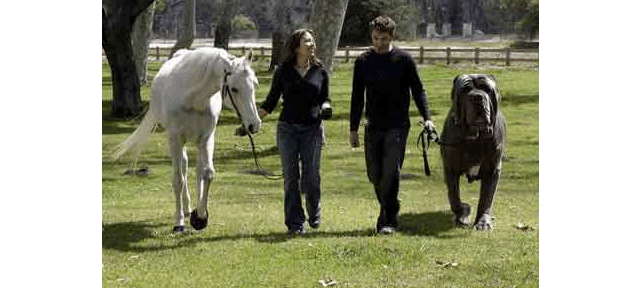 121. When you invite your tall friends for tea.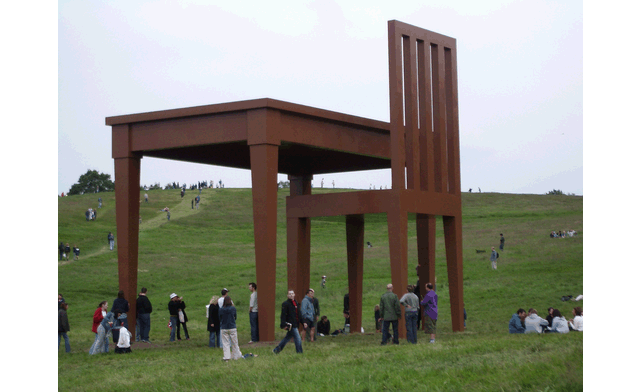 120. Now all of your family members are going to be in that annual family photo.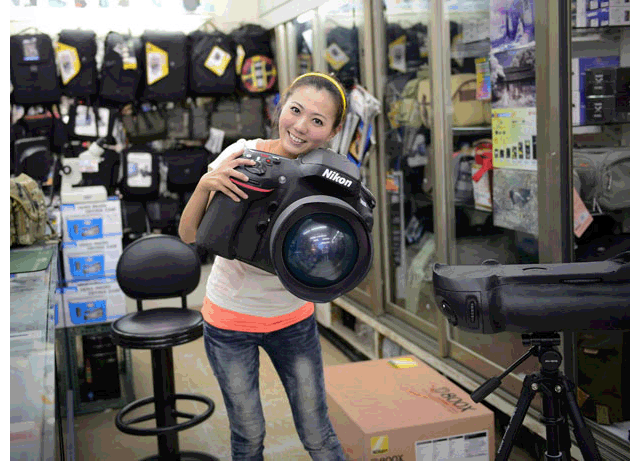 119. You better be careful if you know your neighbors have such thing on their backyard.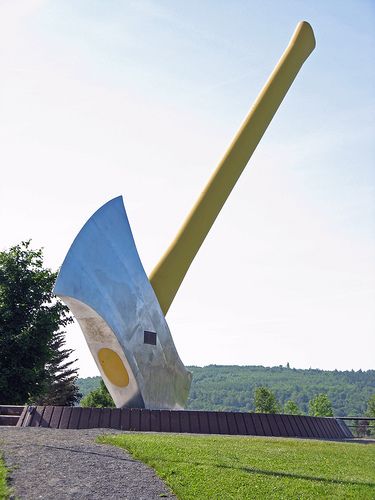 118. We're still not sure if it's actually cute or creepy.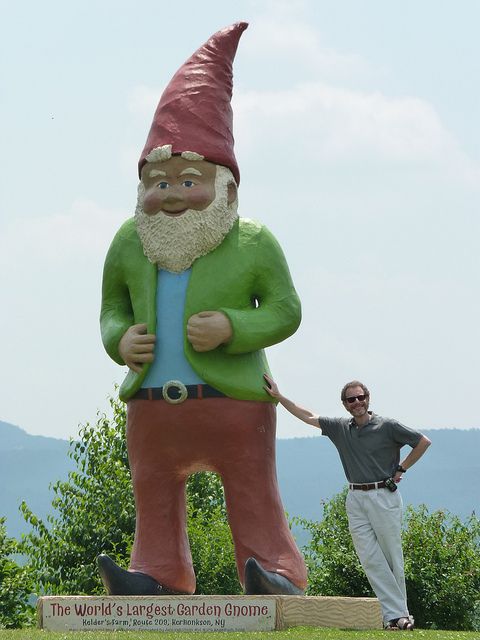 117. The question remains the same. cute or actually creepy?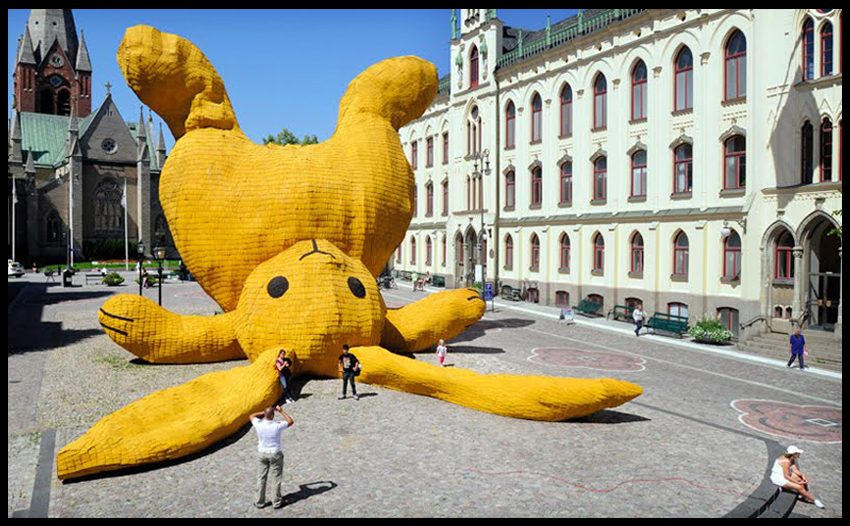 116. For those whose laundry constantly pile up.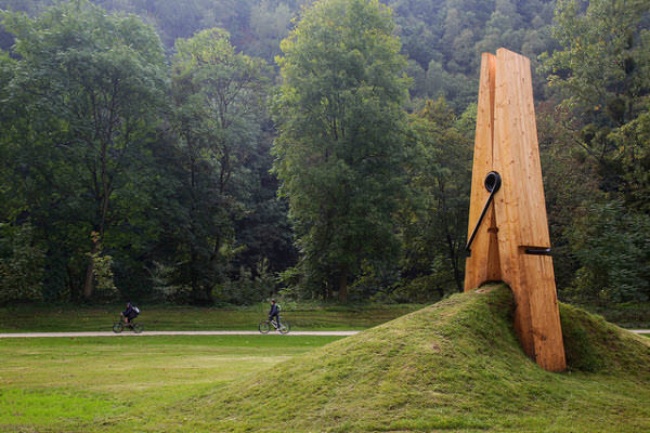 115. Do you see that too? This girl is walking that pan barefoot?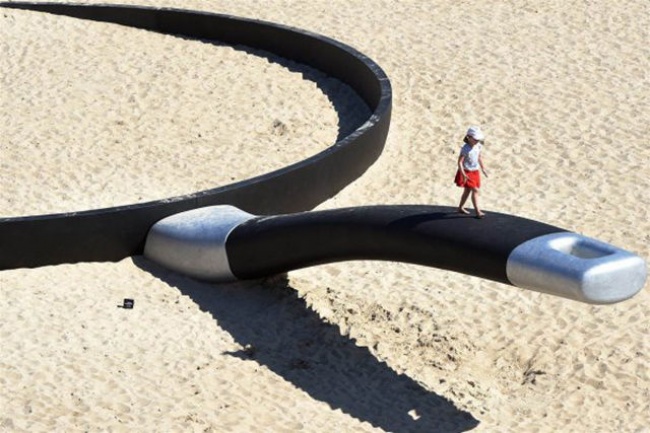 114. This one you can't miss while walking past.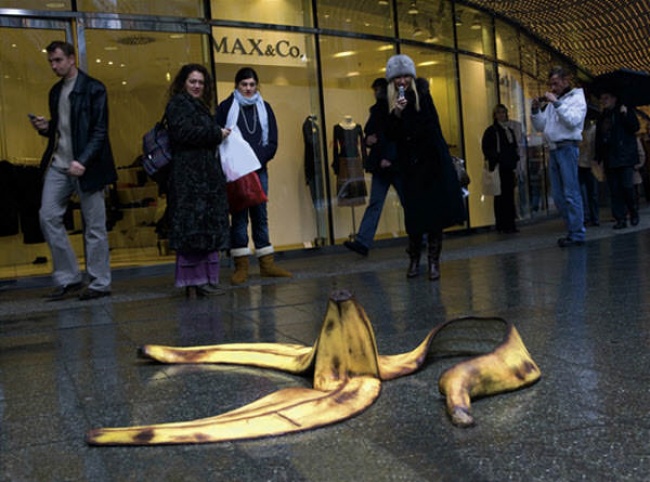 113. What should be the size of the house which is supposed to fit that furniture?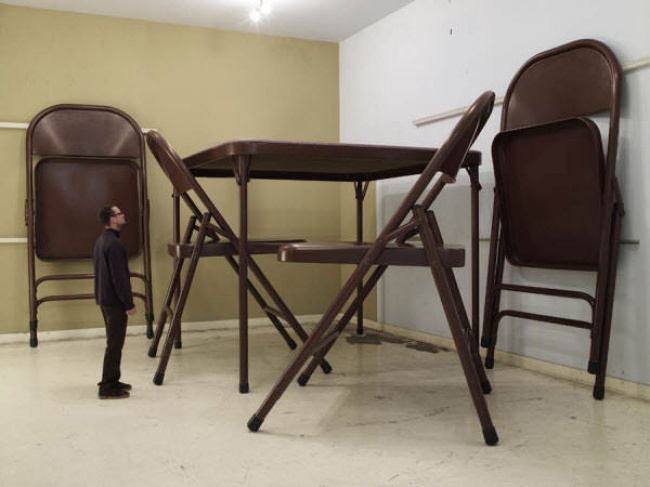 112. Shouldn't she be more excited about finding that?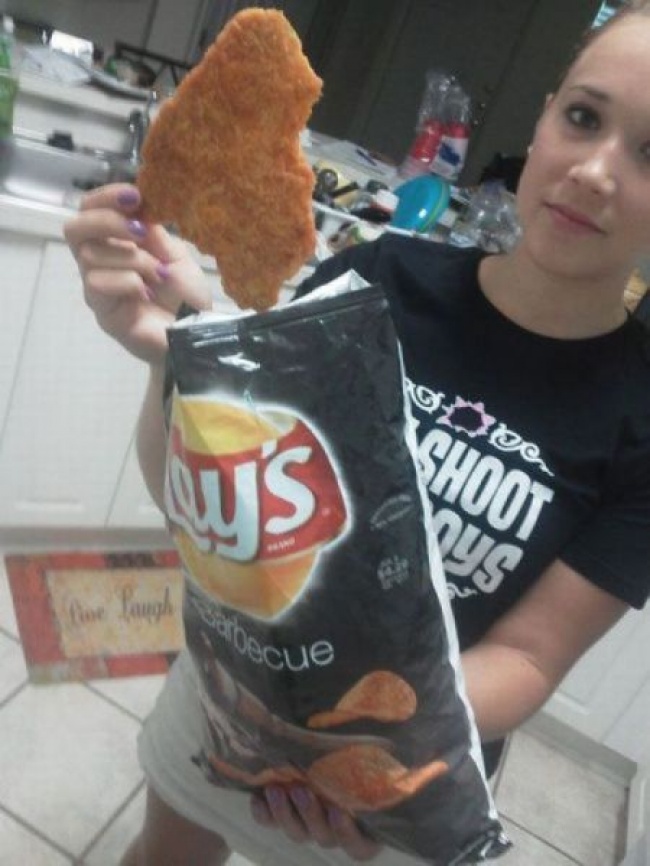 111. If he doesn't stop now, there'll be a dreadful explosion.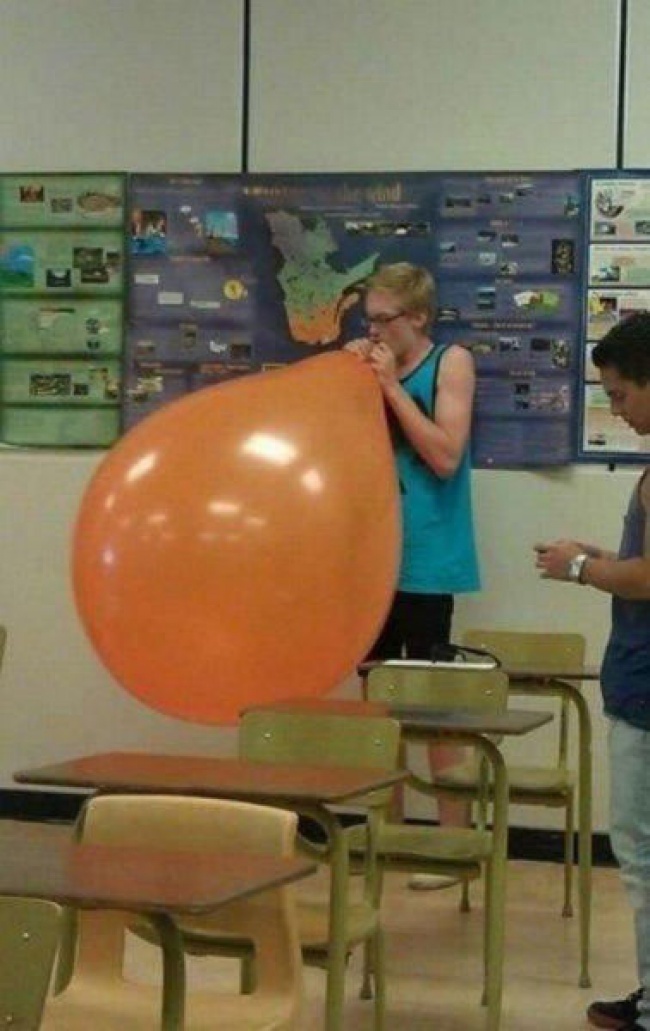 110. He promised he would eat just one candy bar. No more than one!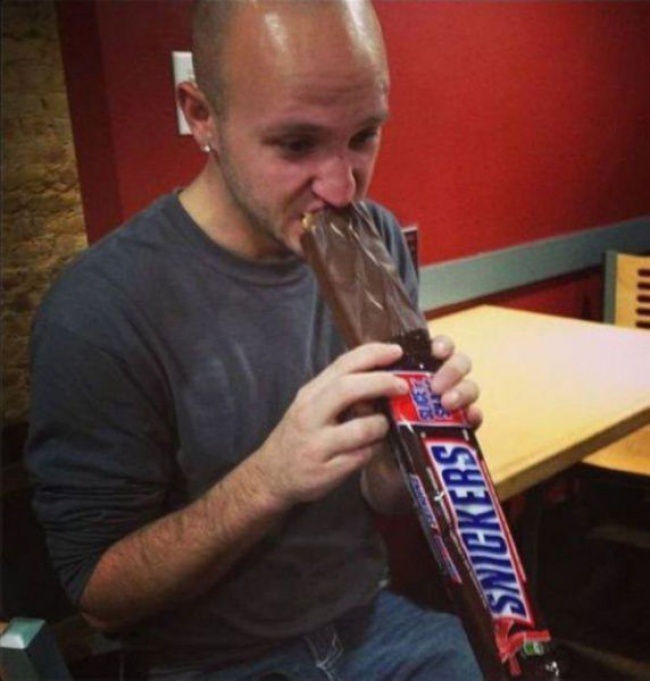 109. This is the claw of a juvenile Crowned Eagle. This is something shocking to see because we hardly realize how big these animals are. As you can see, they can be really dangerous.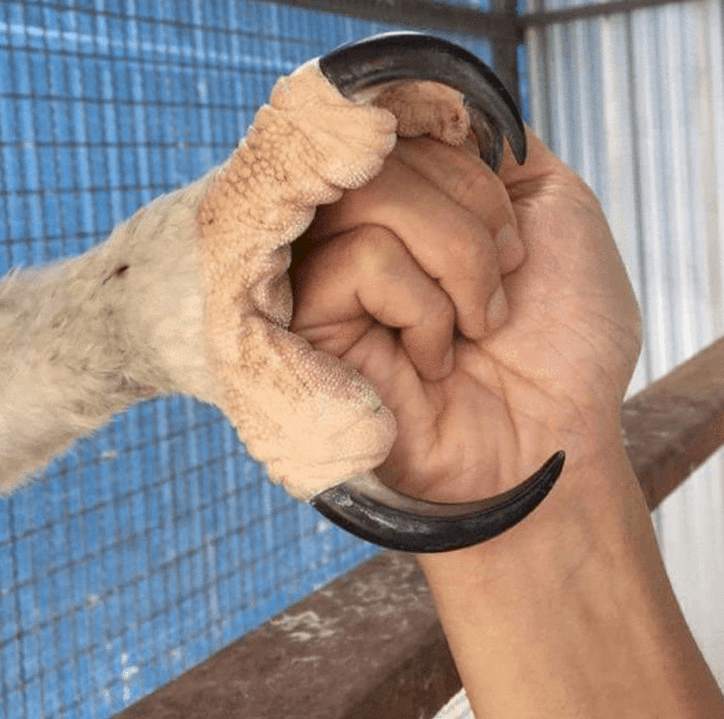 108. This is one of the most unbelievable things in history. Did you know that this mummy needed a passport so he could fly to Paris? And just in case you were asking, this happened nearly three millennia after his death.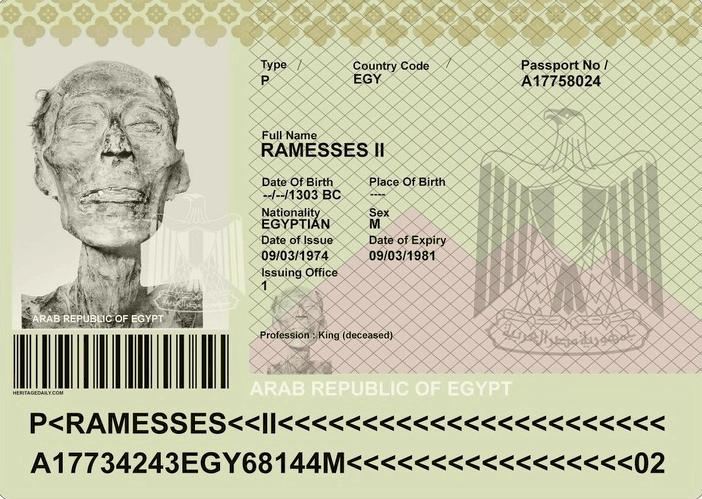 107. Low temperatures affect everything, just look what −60°C did to this bowl of noodles. There is no Photoshop in this picture; the fork is completely frozen.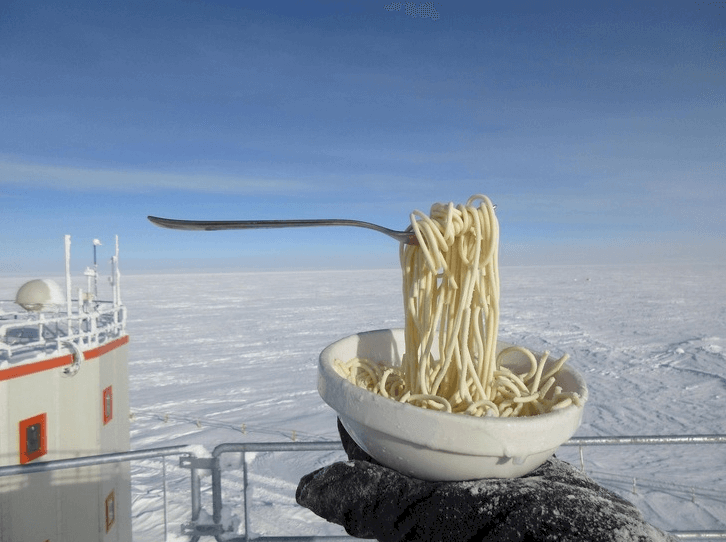 106. These are separately packed grapes, and we just can't understand why they made this. Also, we are wondering why did they put so much protection on it.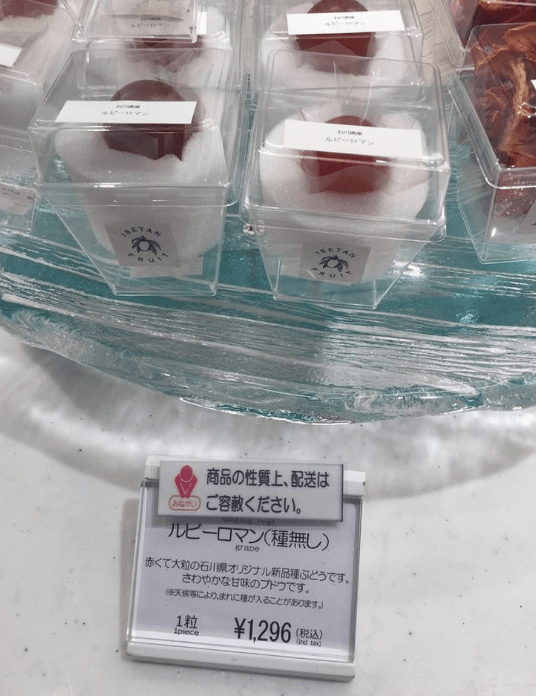 105. This is a very curious toilet, and the reason is that it is made for people who drank too much. You can find them in Germany; they are very characteristic of this country.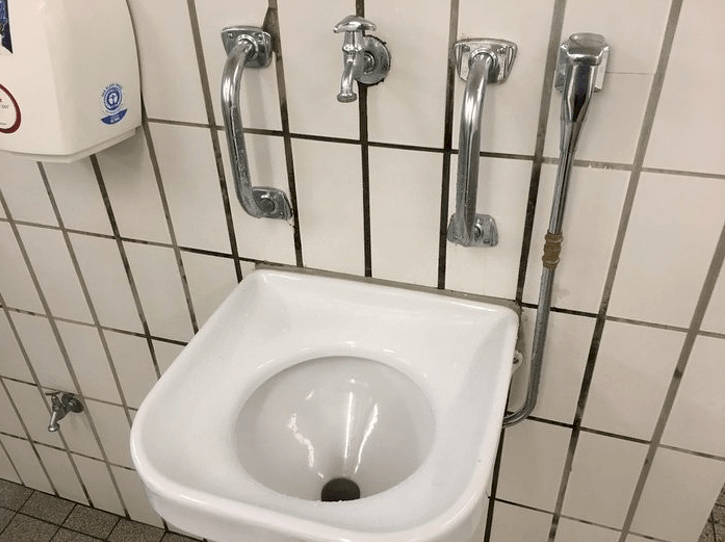 104. Just look at how big this plane is! The most amazing about this is that despite its size, they still need to keep it in a place. Of course, this plane is too big for that garage, but they still found a way.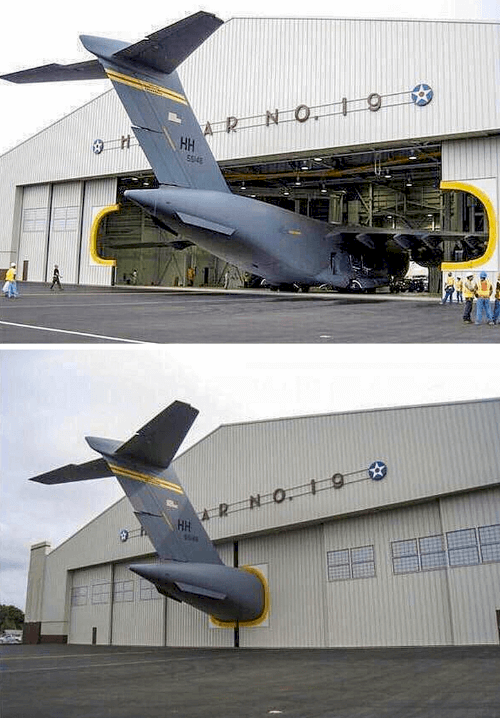 103. This is the best combo you will ever see. It is a sink/stove/fridge all in one and is perfect for tiny or minimalistic apartments. We are sure many millennials will love this.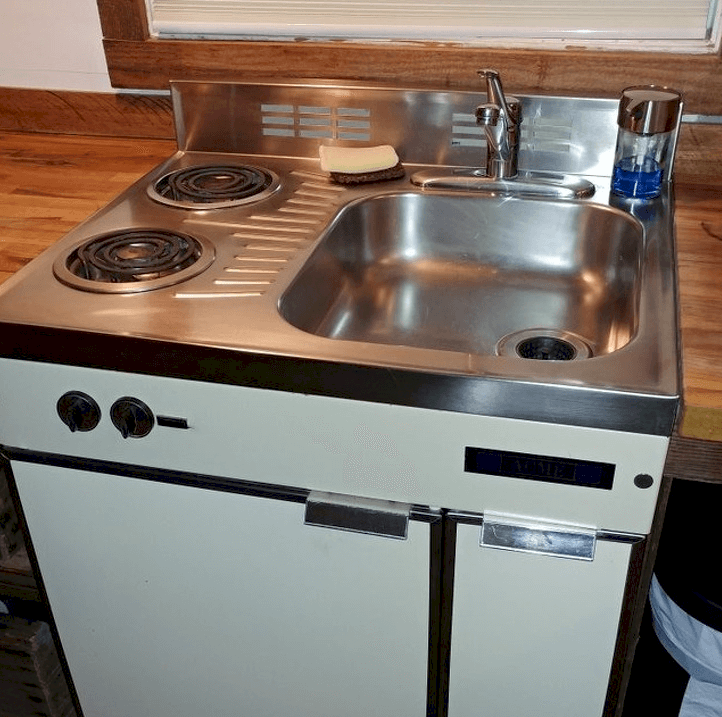 102. Did you know that albino deer existed? If you didn't, here is a picture of one. And not only that, but he is also sneezing. How many can say they have seen this?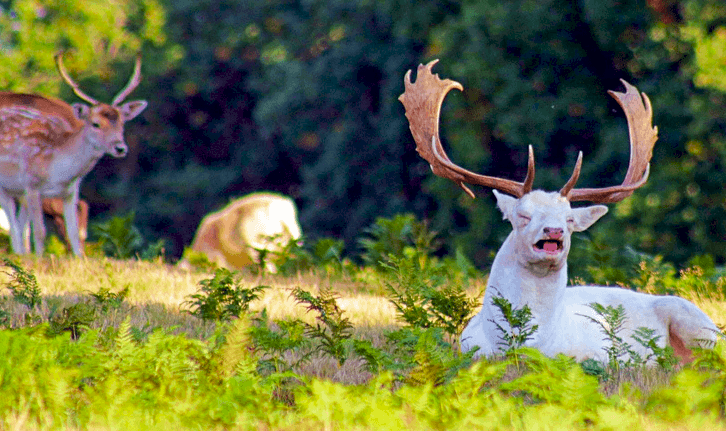 101. Here we have another unusual picture that you must see. This is the largest pumpkin grown in North America, and its weight is 2528 pounds. A little big, huh?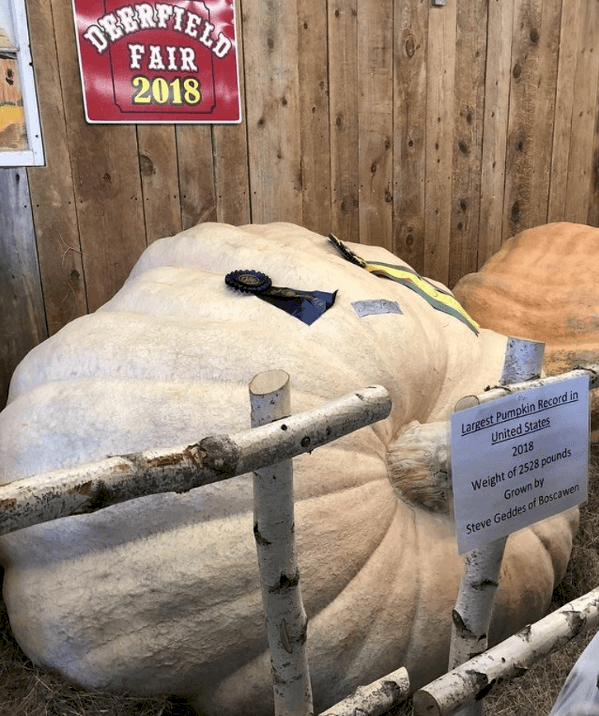 100. And talking about big vegetables, just look at this giant carrot. It weighs 22 lbs, and as you can see, its owner is pretty proud of it. Surely many people ate from it.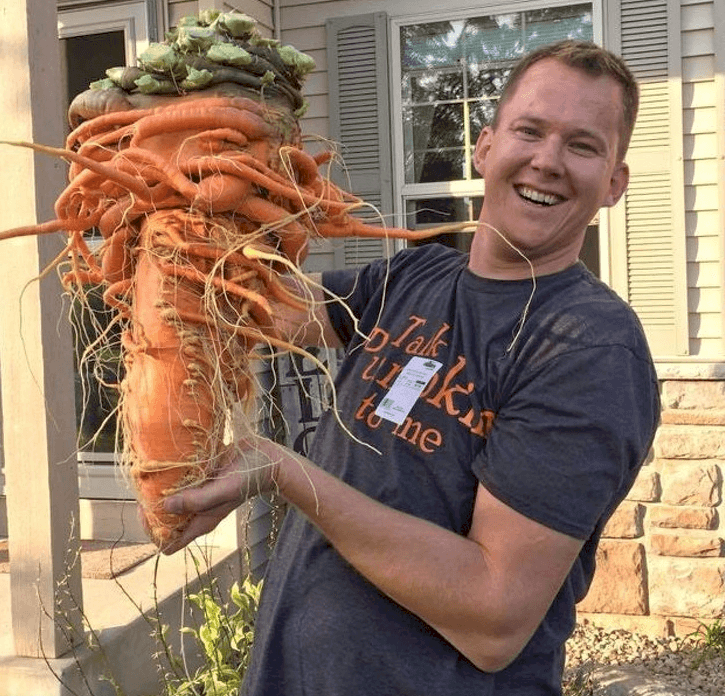 99. We can't fully understand what it is going on here, but it seems like someone decided to throw away hundreds of buttons. Maybe this doesn't contribute anything to your life, but it is a curious picture anyway.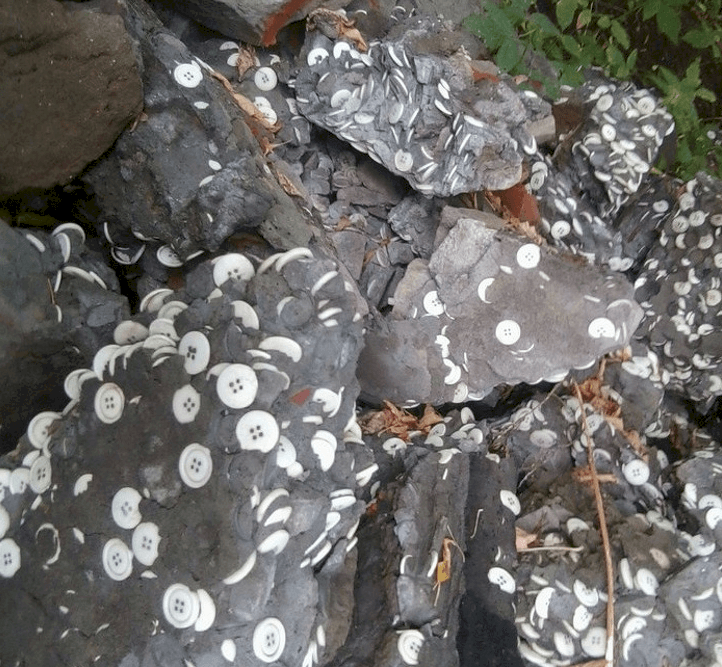 98. It is beautiful when we can take things from nature to create other things we can use, like this bathroom sink, which is made of igneous rock from volcanic lava.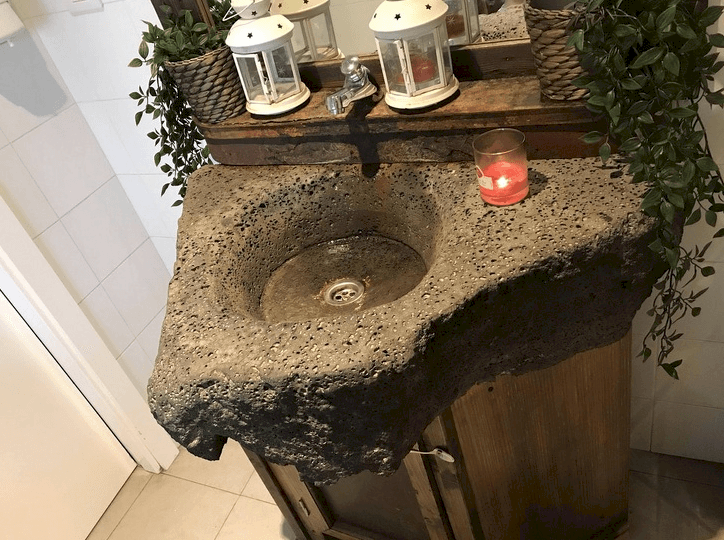 97. This is one of the most impressive photographs you will see today. 47 years ago, the crew of Apollo 15 took this photo of the Earth from the moon, and this is how it looked.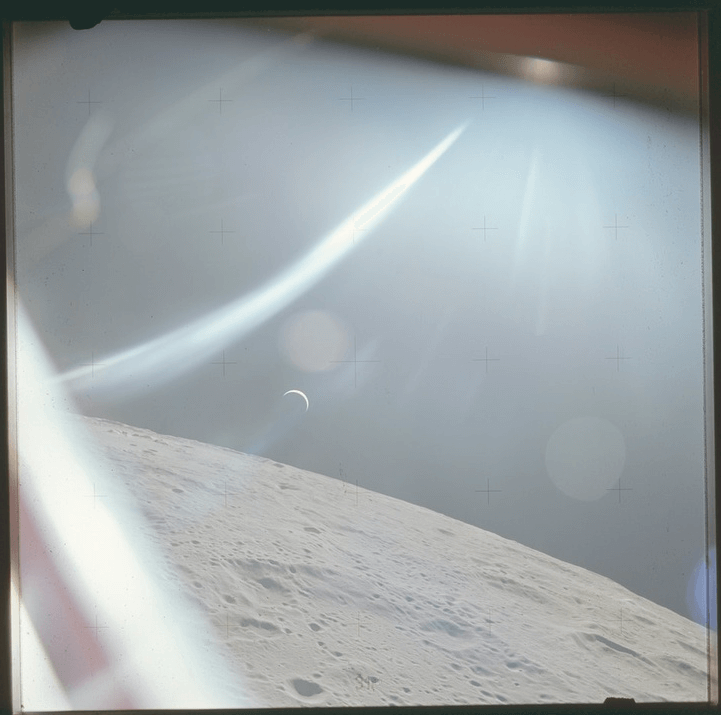 96. This may seem like a regular yogurt bottle, but if you look closely, you will notice that it lists the names of the cows involved, just like the credits of a movie. This is awesome and animal-friendly.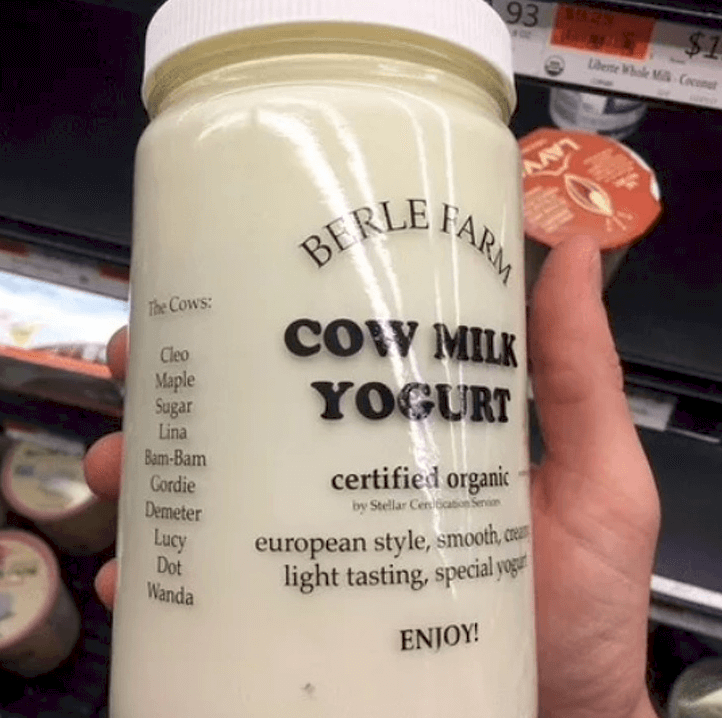 95. Bees are very active animals, and this picture proves it. This is the time-lapse photo of a beehive, and it is incredible how they were all captured by the camera.