25+ Things Much Bigger Than We Imagine and Easy-To-Miss Everyday Lifehacks
The world is full of incredible images and situations. Sometimes we can be fooled by our sight and perceive things of a different size from the real one, other times we can find surprising images that we have never seen, and in some occasions, we can discover uses and purposes of common things that we would never have discovered by ourselves.
Among all the things we can see, we realize that there are animals and things much larger than us, inventions without meaning for that are very useful for other people, and the purpose of those small metal rivets in our jeans, or that strange cylinder in our cables.
The following list of images can make your imagination fly allowing you to learn more about many things at once, see new things, or understand a bit more the wonderful world that surrounds us.
159. We all know that gorillas are really big creatures, but maybe you had not really considered the difference in size.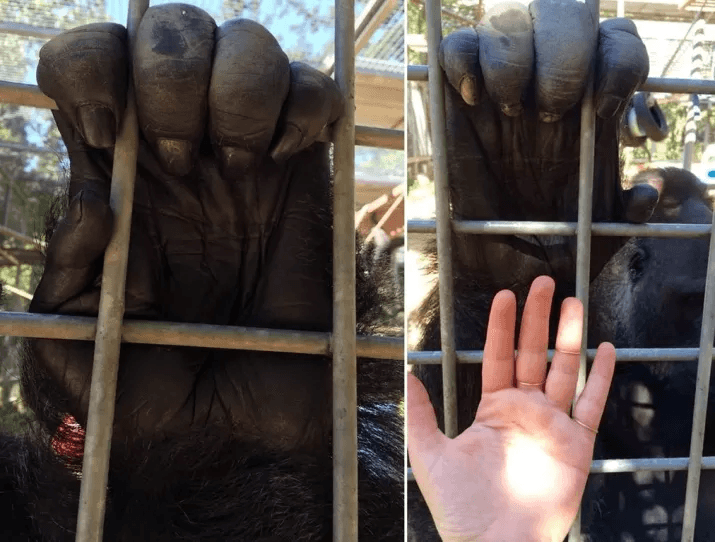 158. Have you ever encountered a moose? In the cartoons, they are very friendly, but the truth is that they are really huge.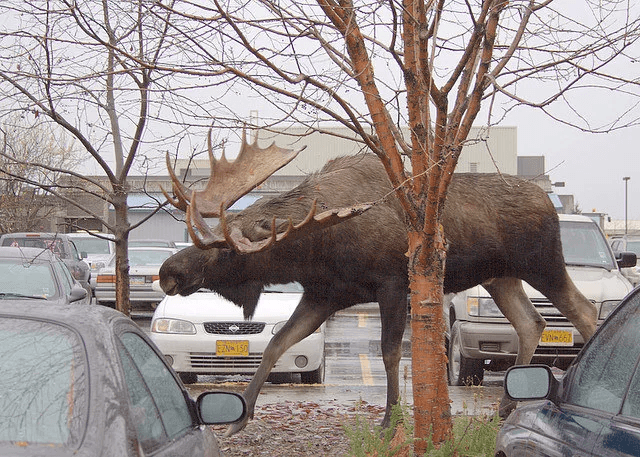 157. And the traffic signs are a very similar example. We are very used to seeing them from the comfort of our car.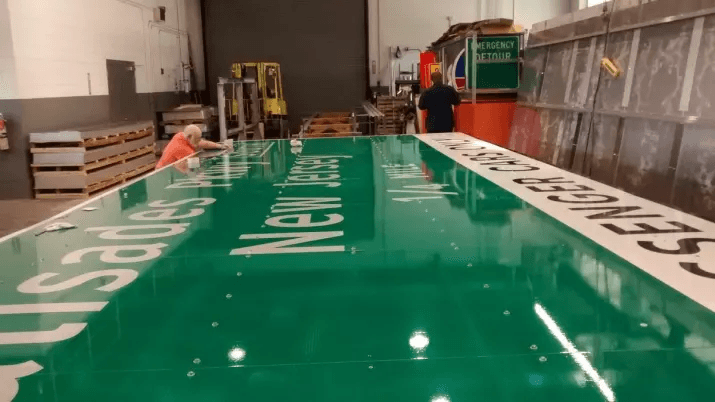 156. We know that the Great Pyramid of Giza is really big, but surely you can understand better the name if you compare it with a person.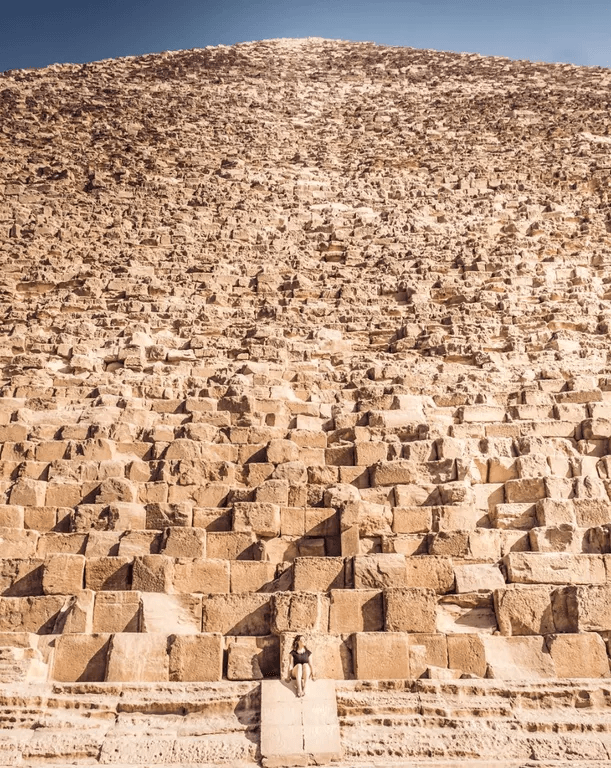 155. Although we currently populate much of the world, we must not forget that there are trees that have much more time on earth.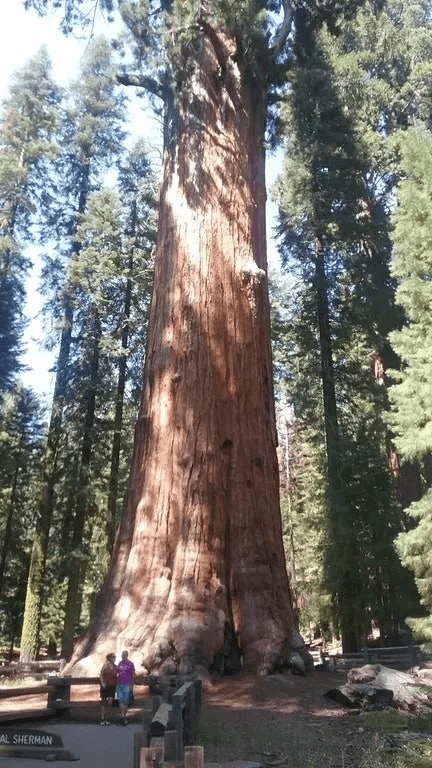 154. And in space, there are objects much larger than we can imagine, like this comet compared to the city of Los Angeles.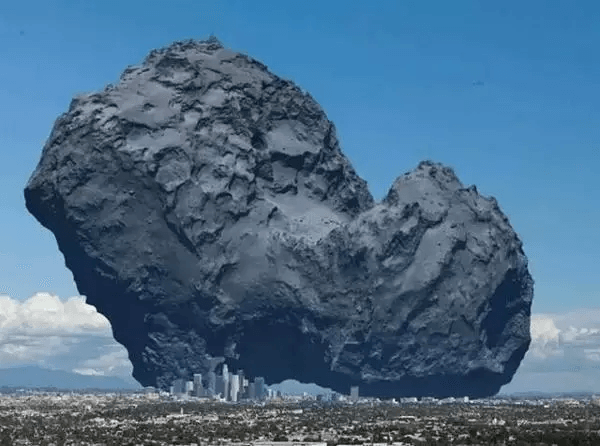 153. Take for example the Moon by comparing its size with that of the United States of America. We are a bit small, right?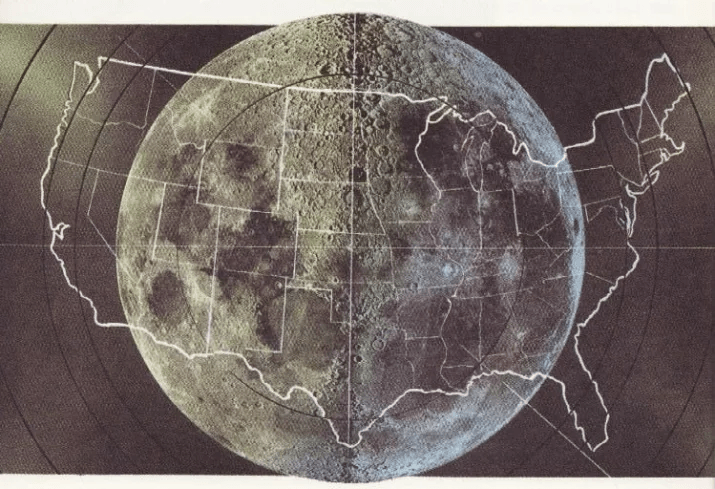 152. Another example related to space, this is a representation of the number of Earth planets that would fit in our Sun.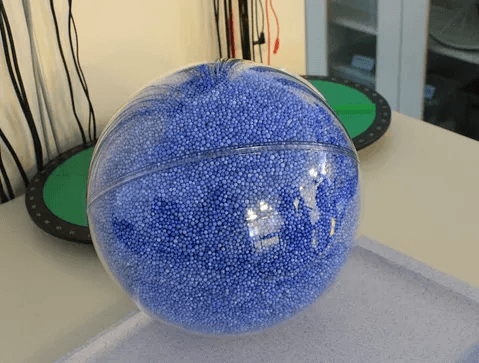 151. An example a little closer to our pocket. This is the difference between $ 10,000 in $ 100 bills, and $ 10,000 in $ 1 bills.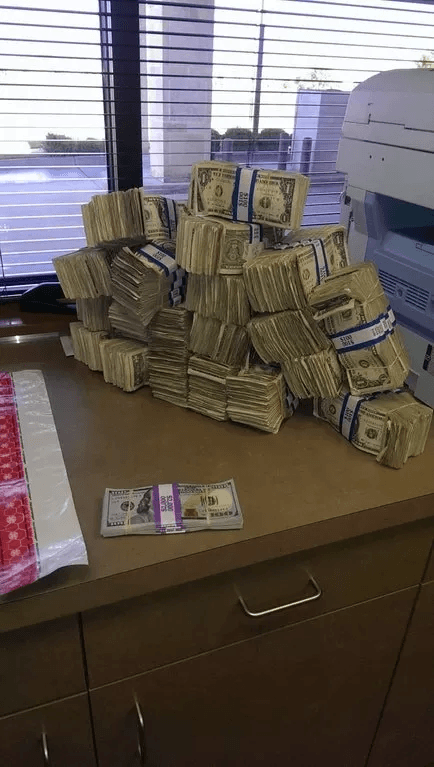 150. And speaking of numbers and the comparison between them, many people do not understand the true magnitude of a billion.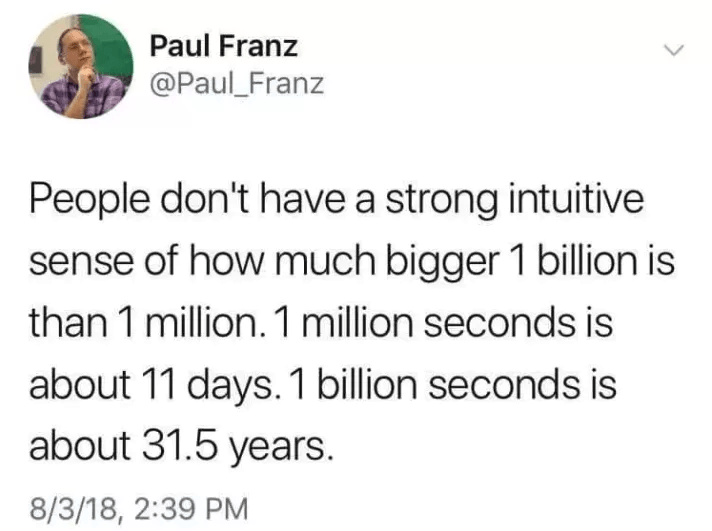 149. We've all heard the story of Titanic and we've seen the movie, but today's cruise ships are a little bigger.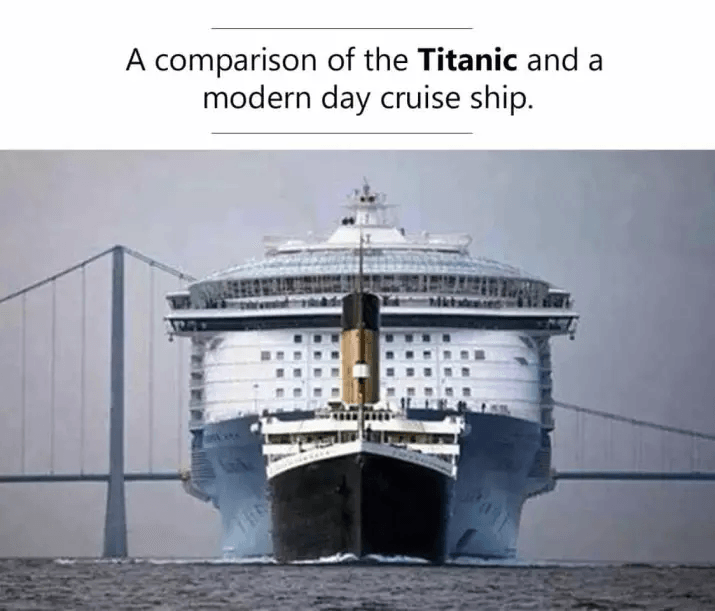 148. Have you ever seen the giant mining trucks? In this picture, you can compare it with a school bus to see its size.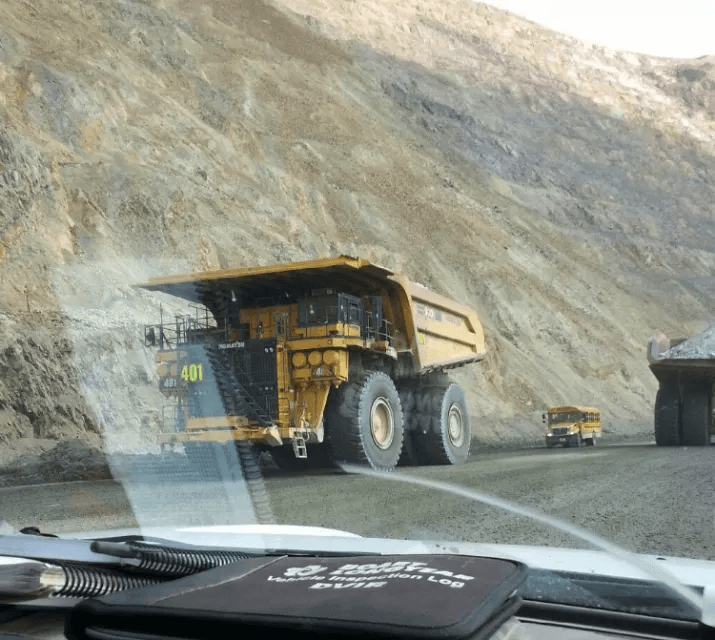 147. This beautiful and hairy creature is an adult Wombat, they live in Australia and their size is compared to their tenderness.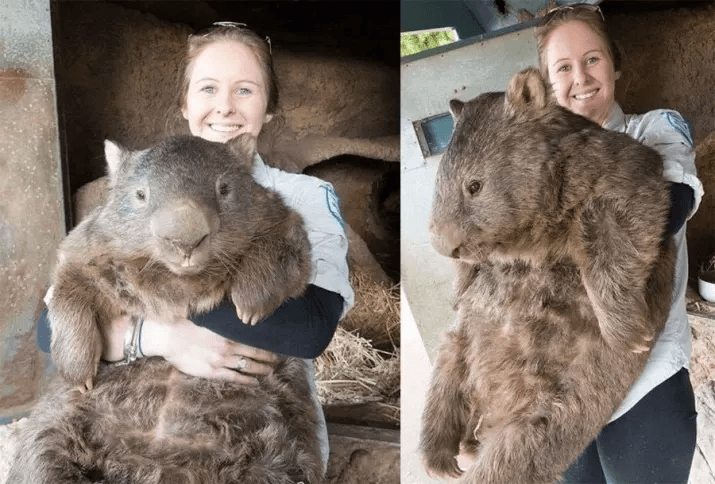 146. In this image, we can notice the enormous difference in size that exists between the wolves and the coyotes.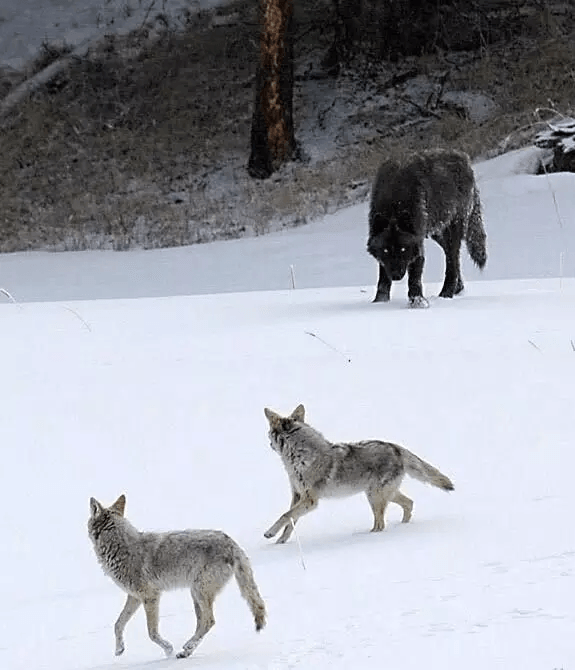 145. We know that horses need a lot of air to run as they do, but their lungs are really impressive.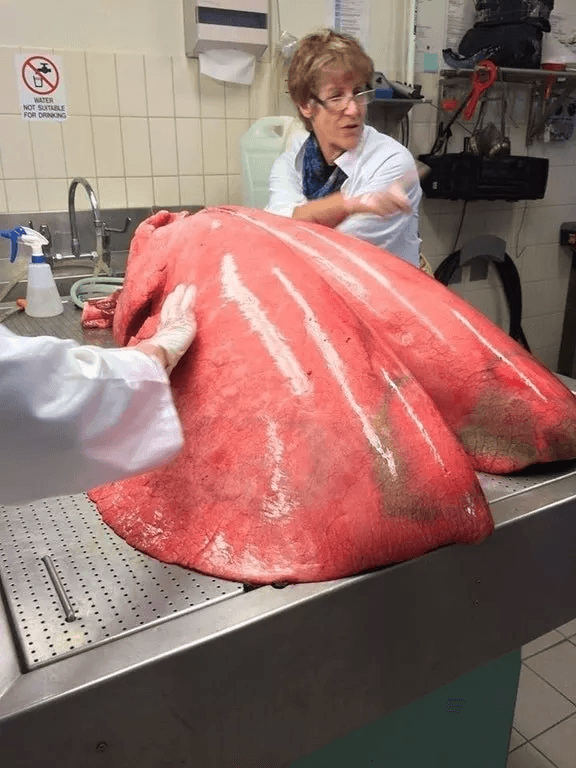 144. We love seeing images of the Mars Curiosity rover but we have never considered how big and heavy it should be.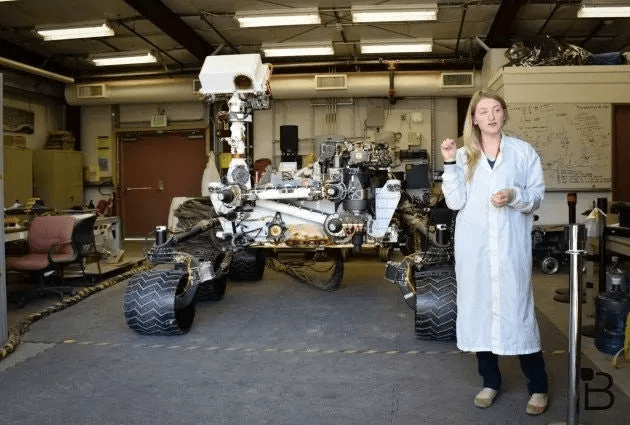 143. We would all love to be in the presence of this sculpture once and realize in person how small we are.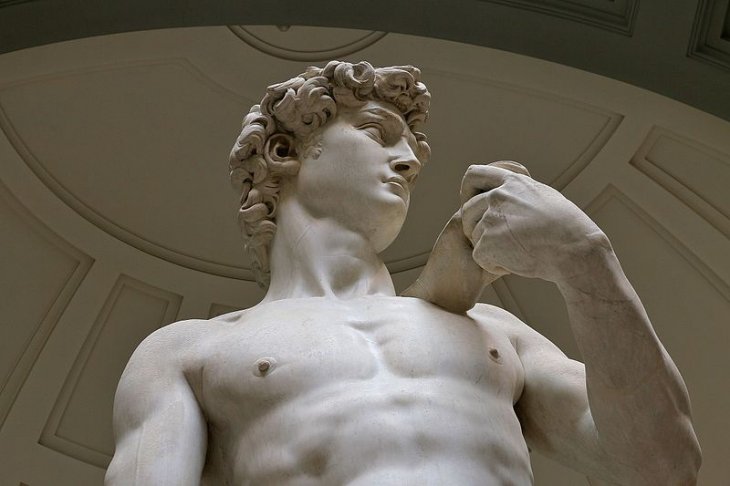 142. And, if you ever wondered about its actual size, in this picture you can see Yao Ming standing next to a guy who is 7 feet tall.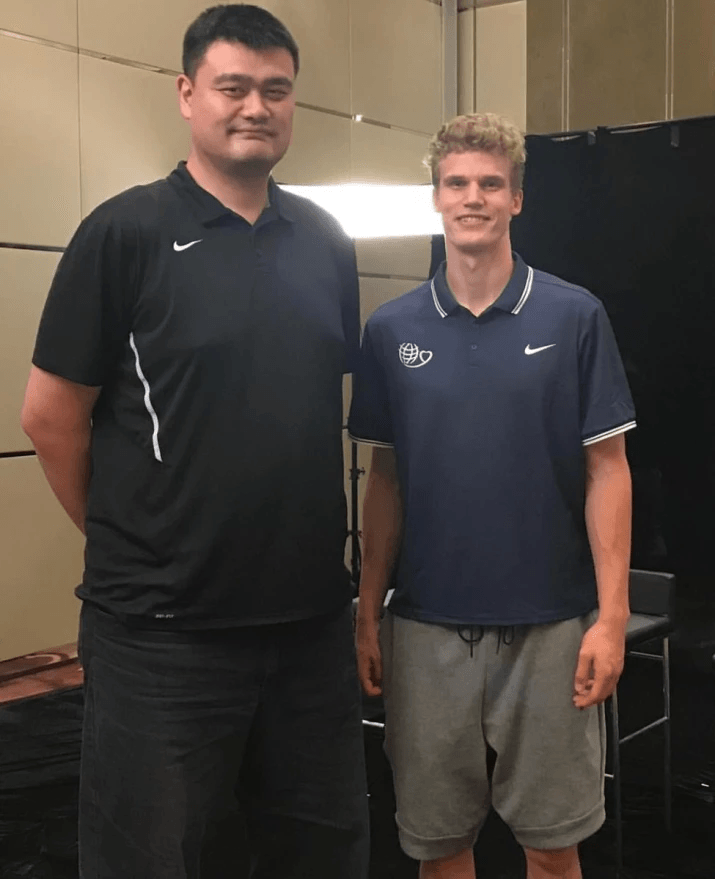 141. When you're on a cheating day.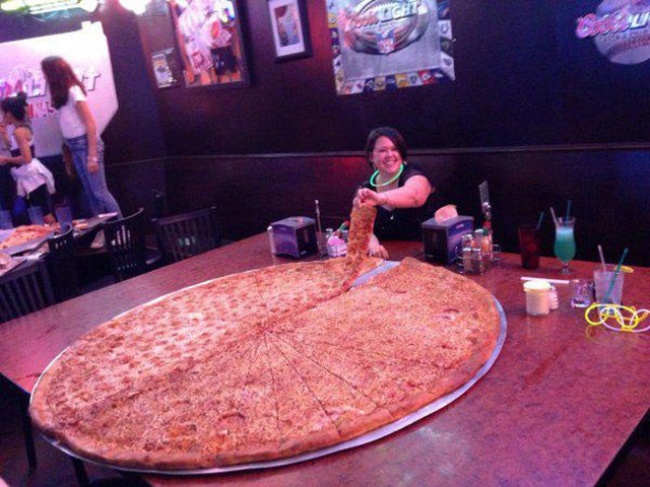 140. Doing shopping for your grandson who is a basketball player be like.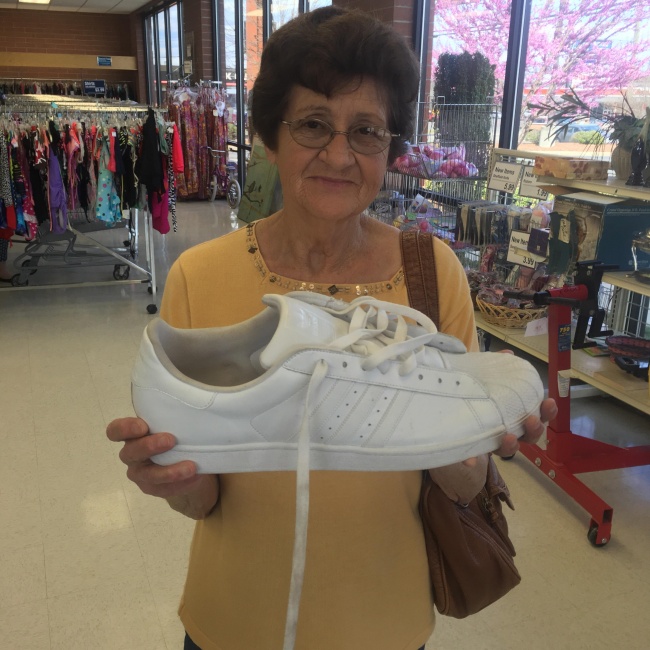 139. We see so many traffic lights in the distance in our daily routine, that we have never stopped to consider the real size of these objects.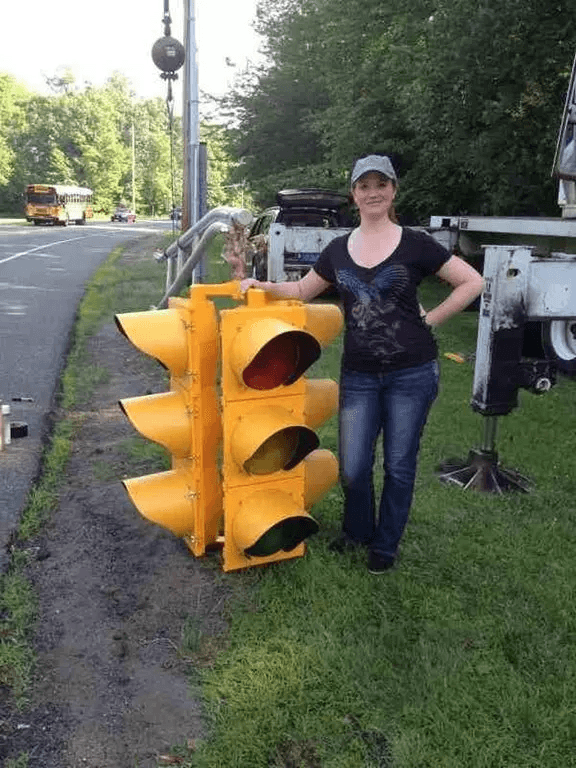 138. Let's hope that it's at least decaffeinated.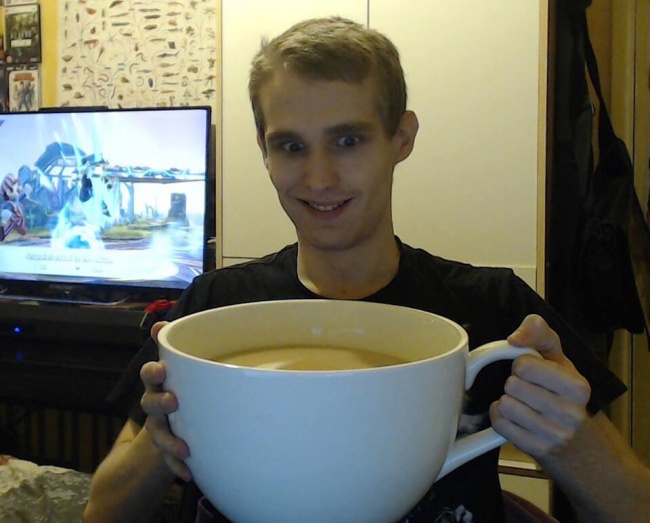 137. It seems like mothers, fathers, and grandparents would also fit there.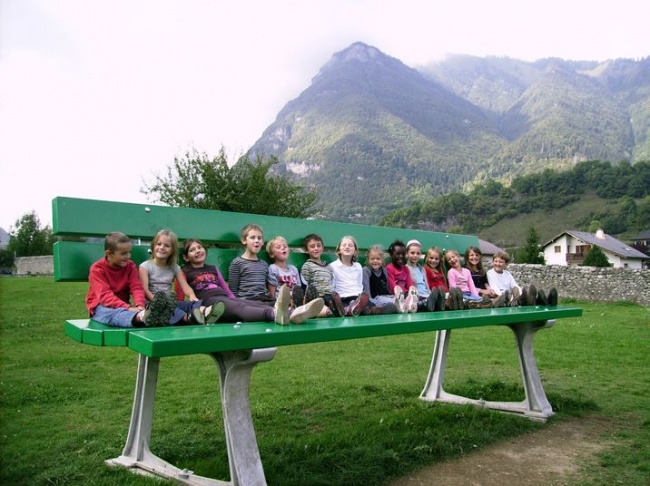 136. It's high time to start preparing for the SAT.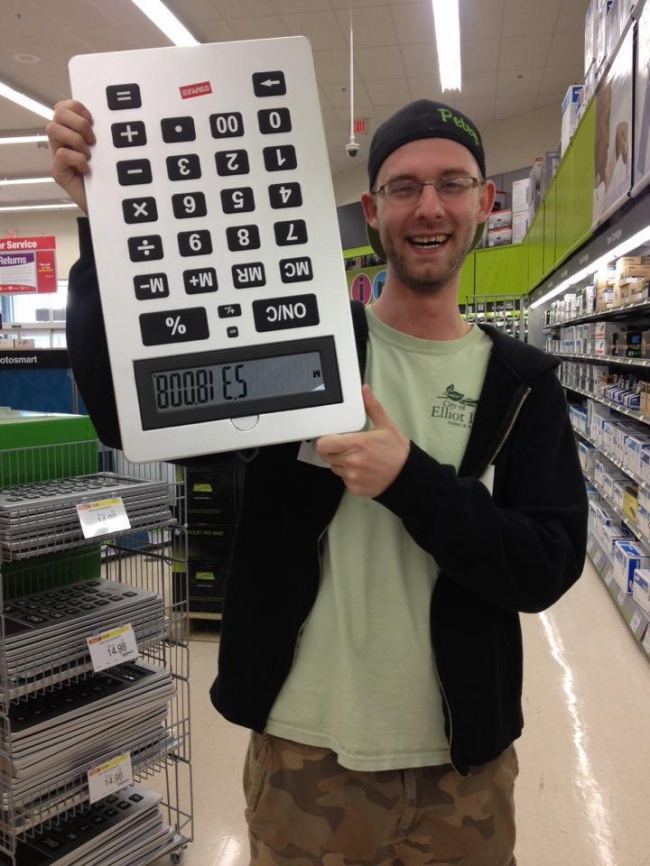 135. When you REALLY love salads, you have to find an easier and faster way to make them.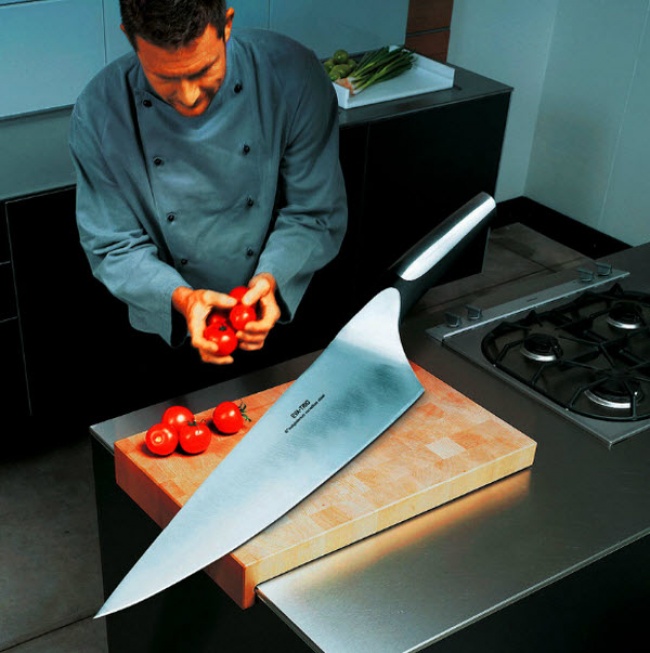 134. You should have thought twice before ordering double-cappuccino.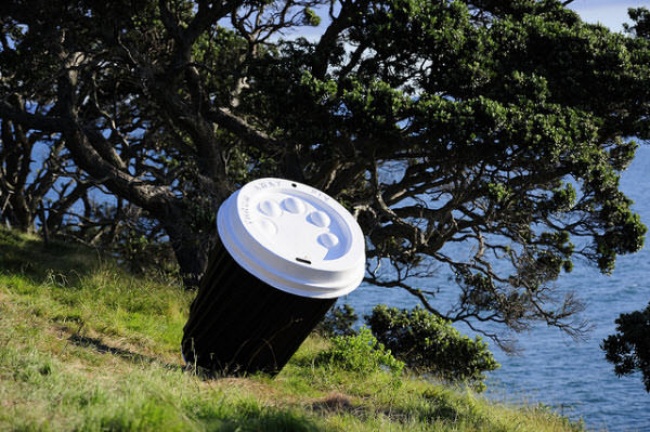 133. Ba da ba ba ba I'm REALLY loving it.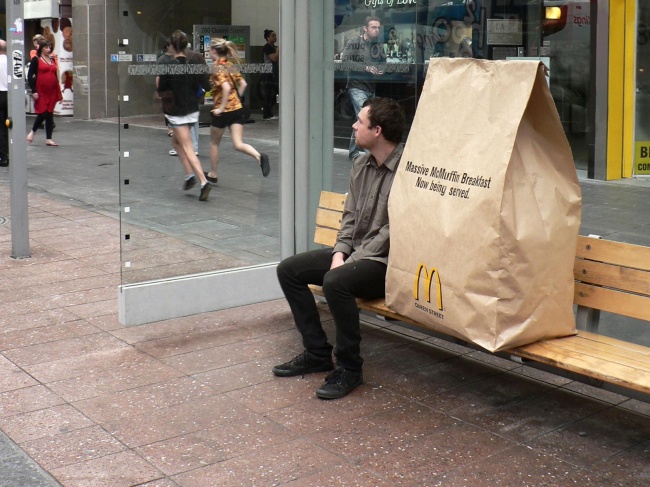 132. That man should be a bit happier than he's on that picture. Come on! What can be better than gigantic Toblerone?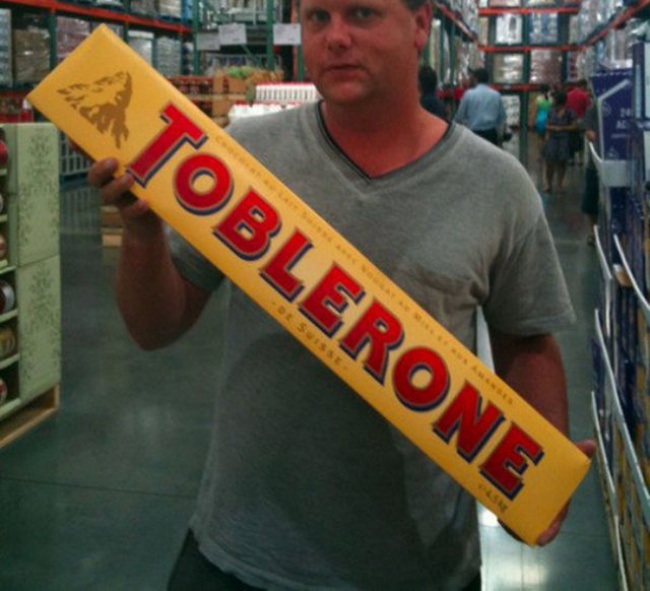 131. Isn't that a perfect option for the hot summer day?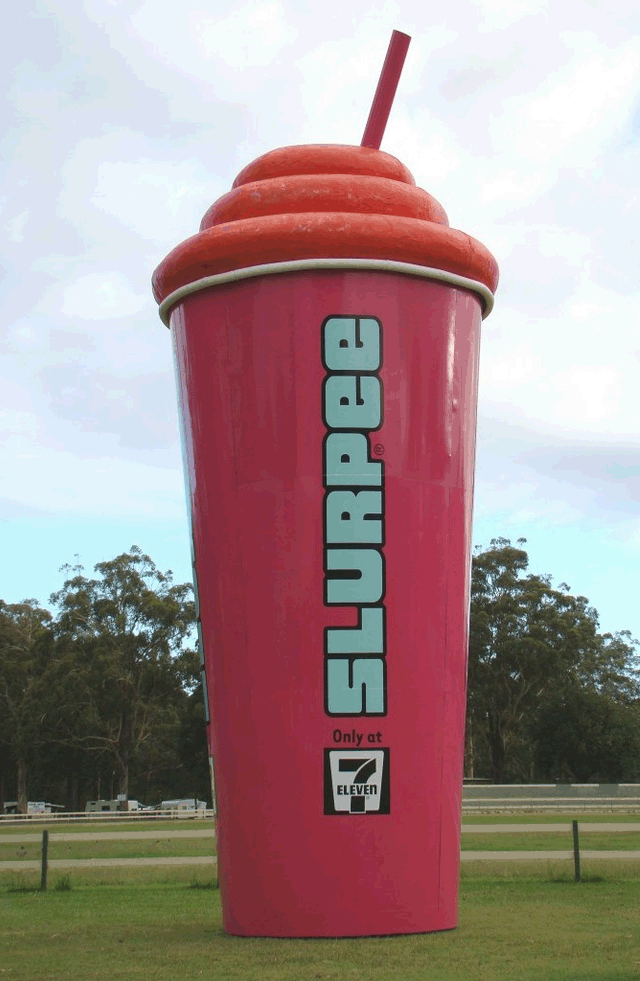 130. Surf's uuuuuup!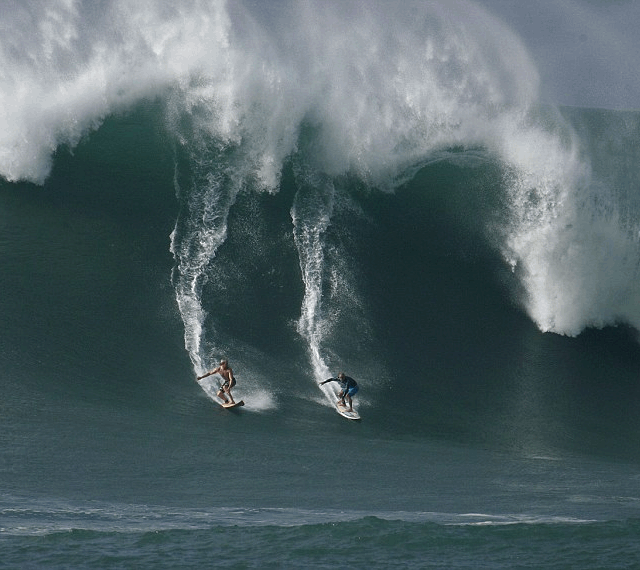 129. I guess this guy will have to switch to basketball or tennis.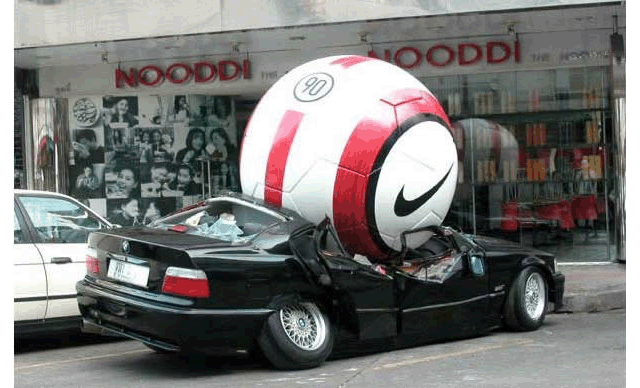 128. Not sure what is more amazing: that abundant food or his excited eyes.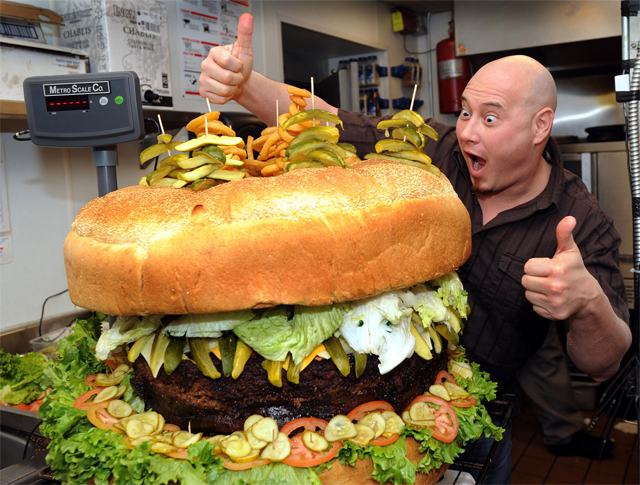 127. It seems like that music hall has to hire twice more musicians to start giving violin concerts.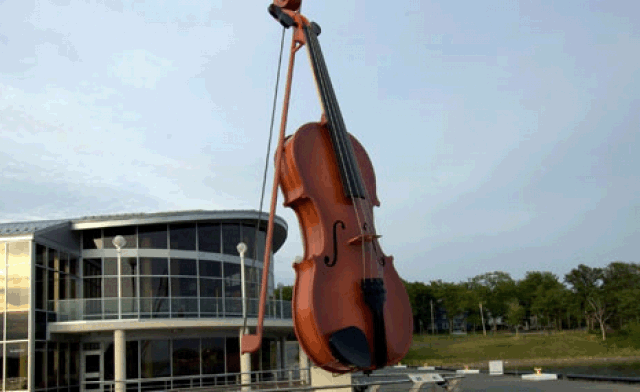 126. The only thing that bothers us: so which way are they going?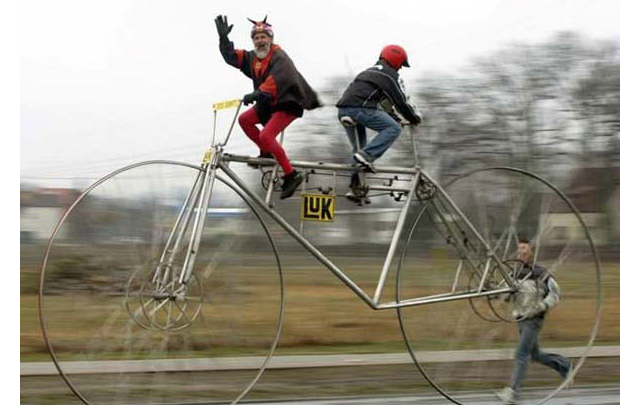 125. She should have put on her high heels before taking that picture.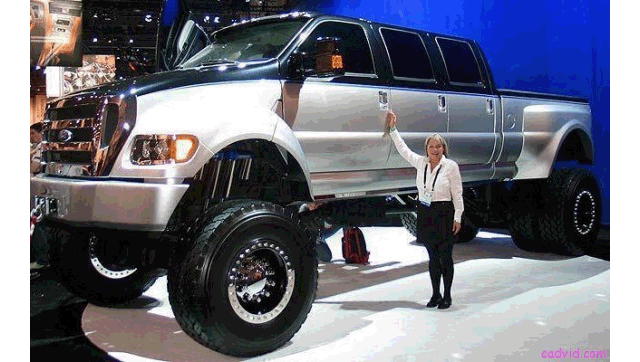 124. When you have been on a diet for two hours and you now deserve a reward.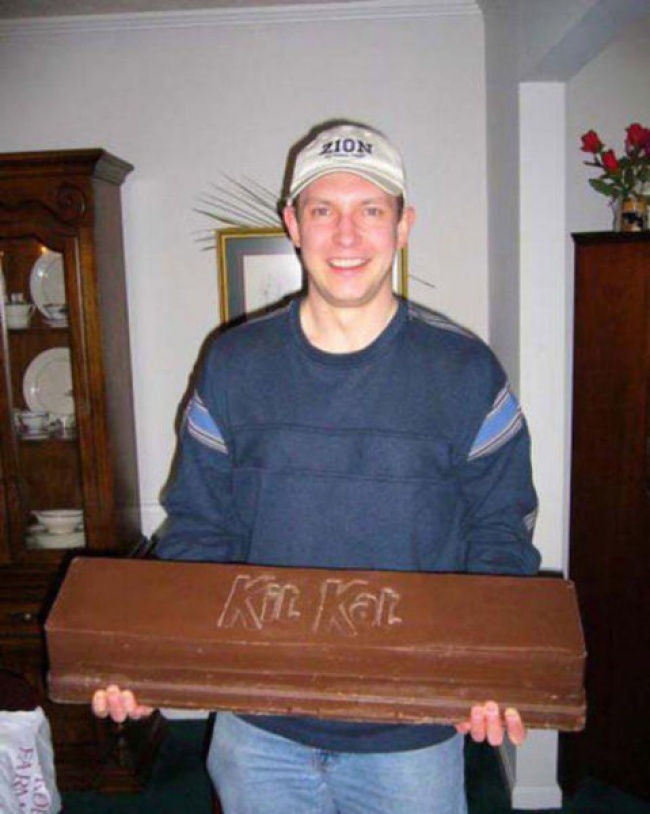 123. It did not fit someone's bathtub so now the whole city can play with the ducky.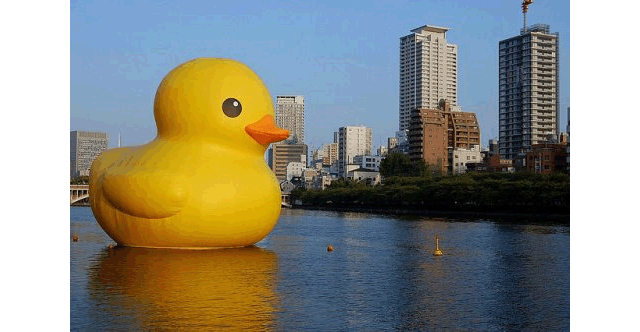 122. We guess it was just a small cute puppy when he bought it.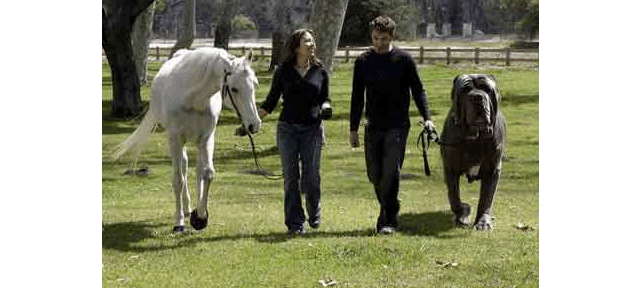 121. When you invite your tall friends for tea.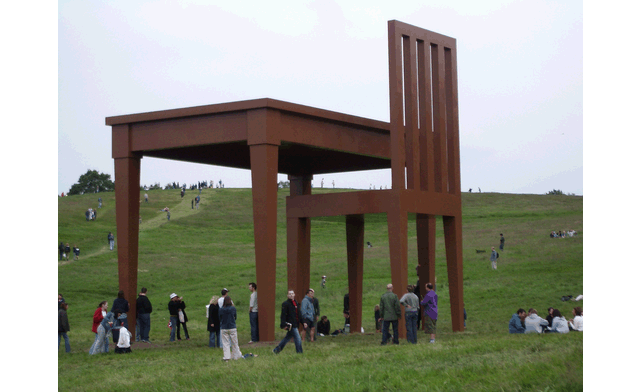 120. Now all of your family members are going to be in that annual family photo.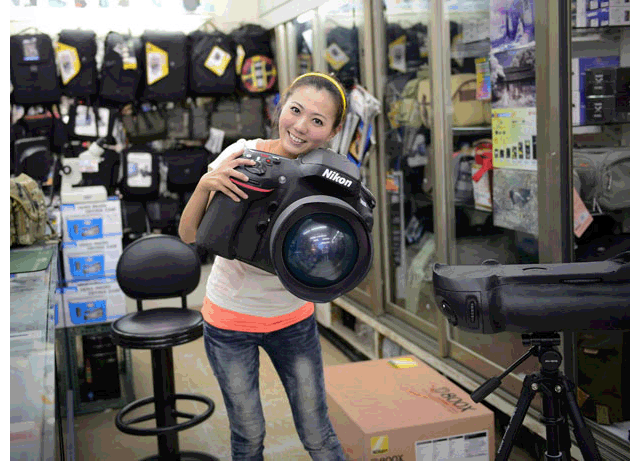 119. You better be careful if you know your neighbors have such thing on their backyard.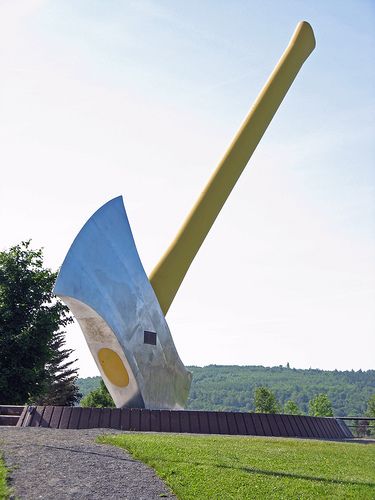 118. We're still not sure if it's actually cute or creepy.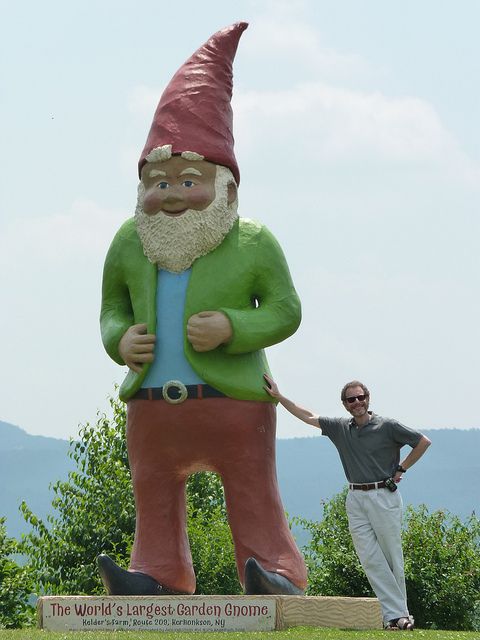 117. The question remains the same. cute or actually creepy?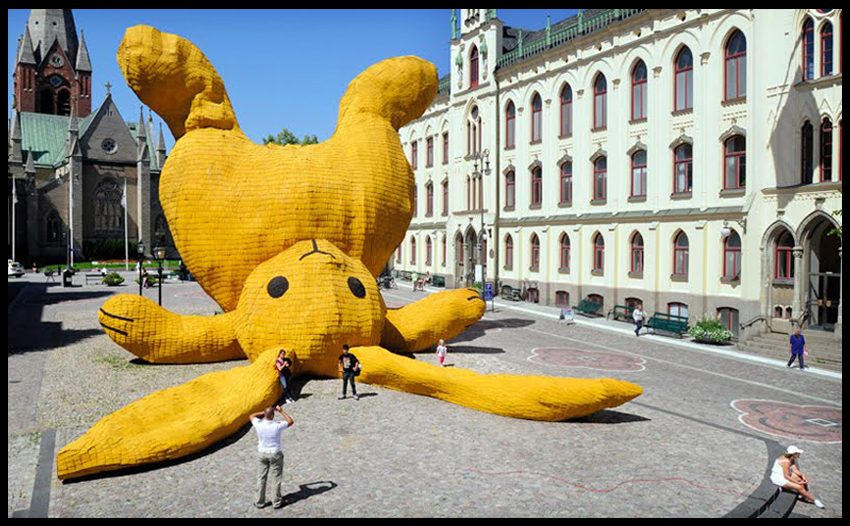 116. For those whose laundry constantly pile up.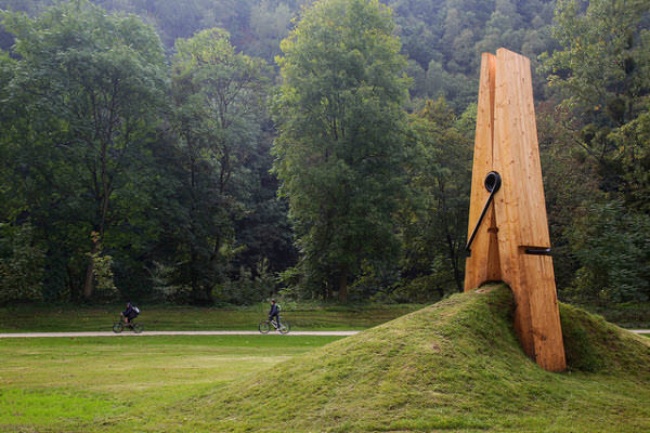 115. Do you see that too? This girl is walking that pan barefoot?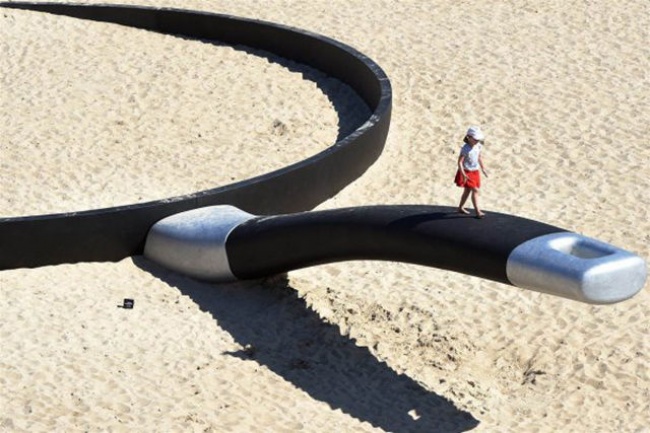 114. This one you can't miss while walking past.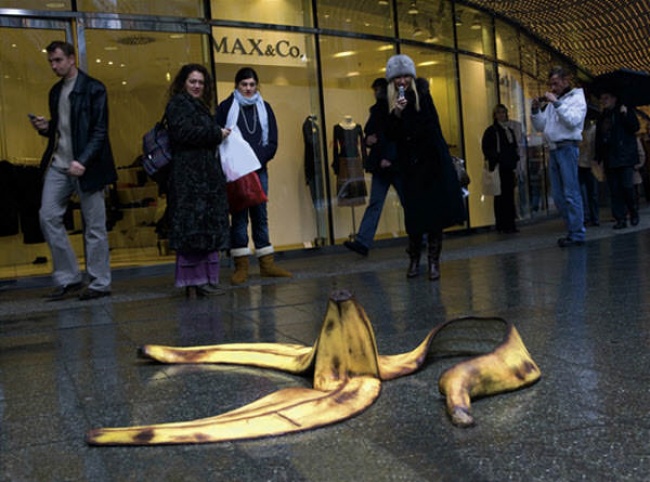 113. What should be the size of the house which is supposed to fit that furniture?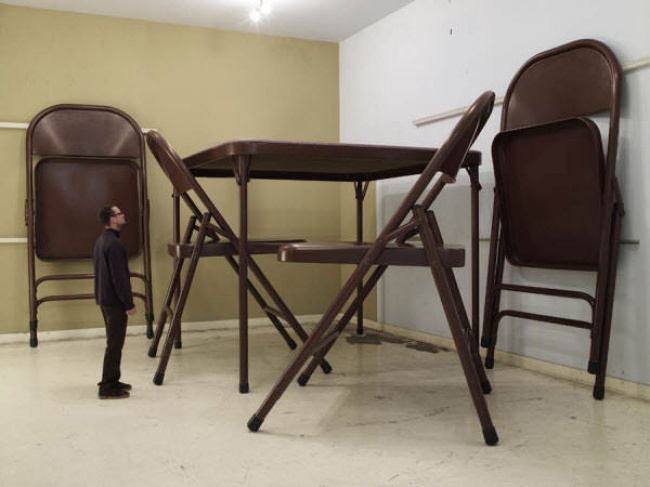 112. Shouldn't she be more excited about finding that?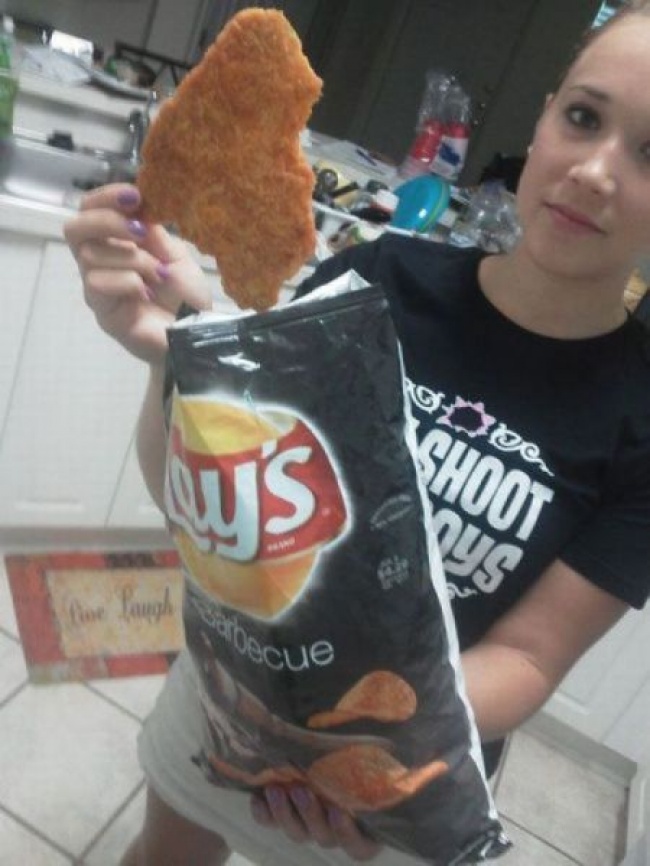 111. If he doesn't stop now, there'll be a dreadful explosion.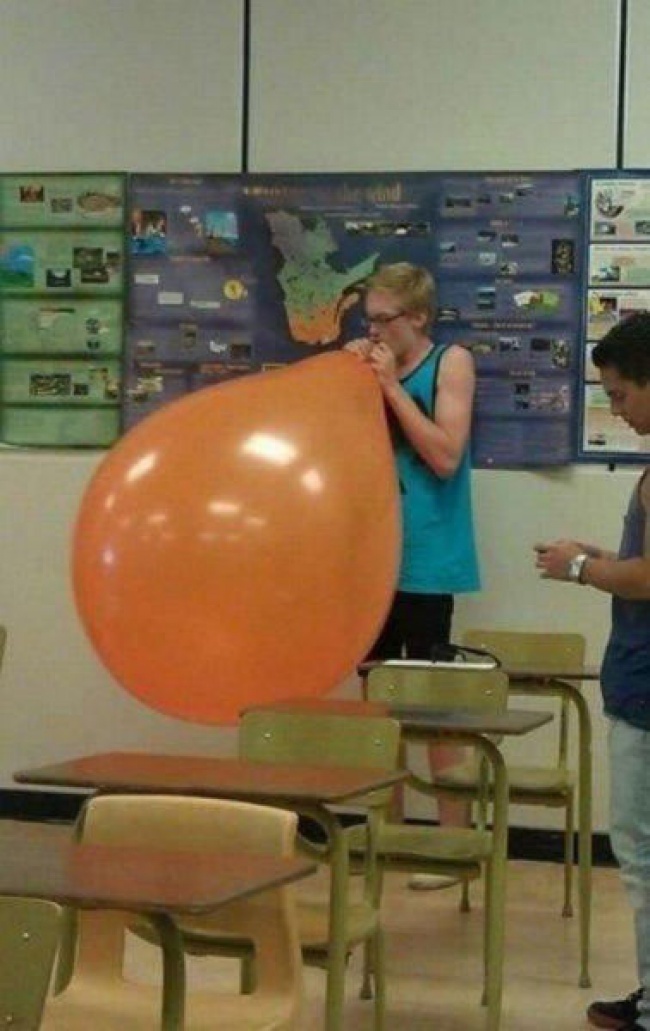 110. He promised he would eat just one candy bar. No more than one!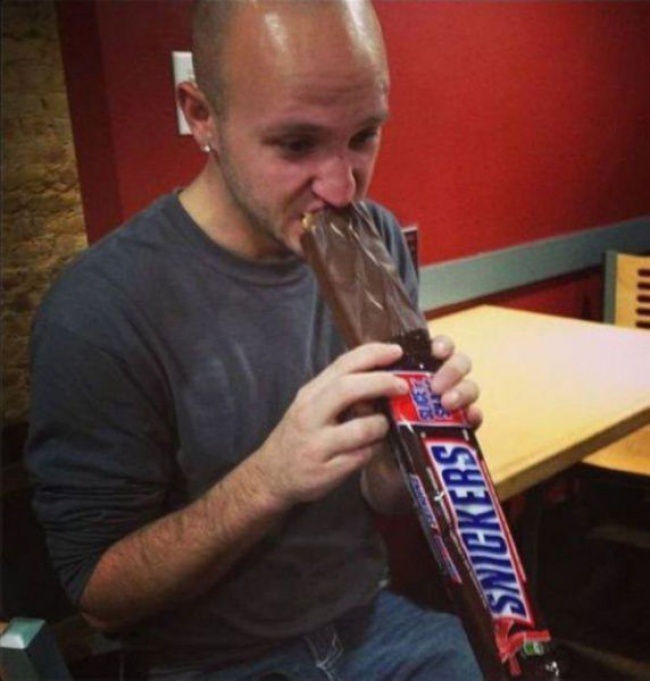 109. This is the claw of a juvenile Crowned Eagle. This is something shocking to see because we hardly realize how big these animals are. As you can see, they can be really dangerous.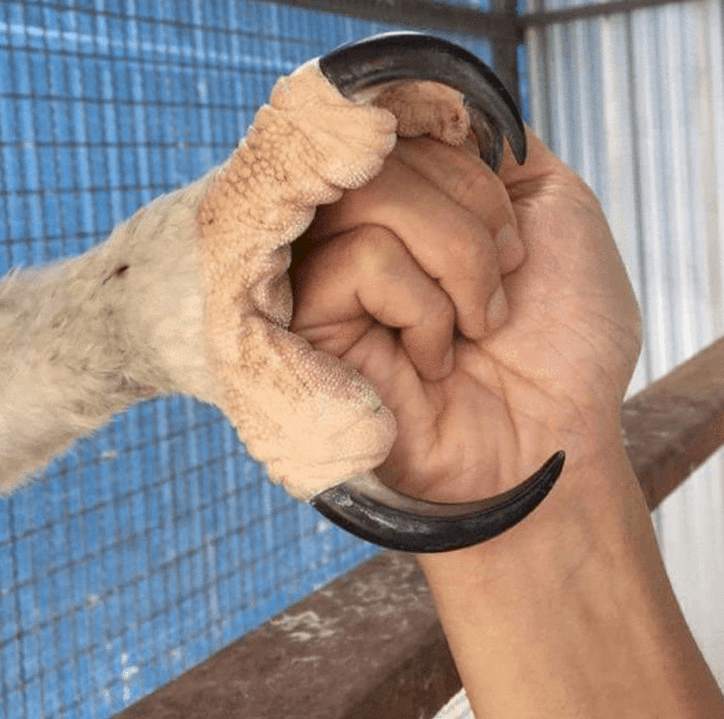 108. This is one of the most unbelievable things in history. Did you know that this mummy needed a passport so he could fly to Paris? And just in case you were asking, this happened nearly three millennia after his death.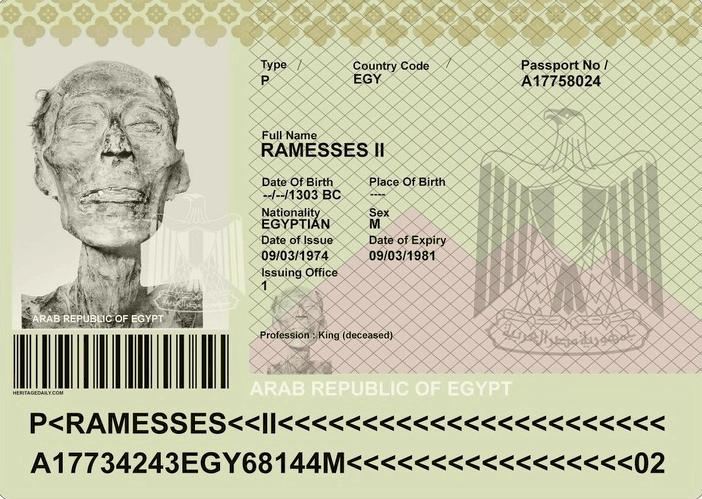 107. Low temperatures affect everything, just look what −60°C did to this bowl of noodles. There is no Photoshop in this picture; the fork is completely frozen.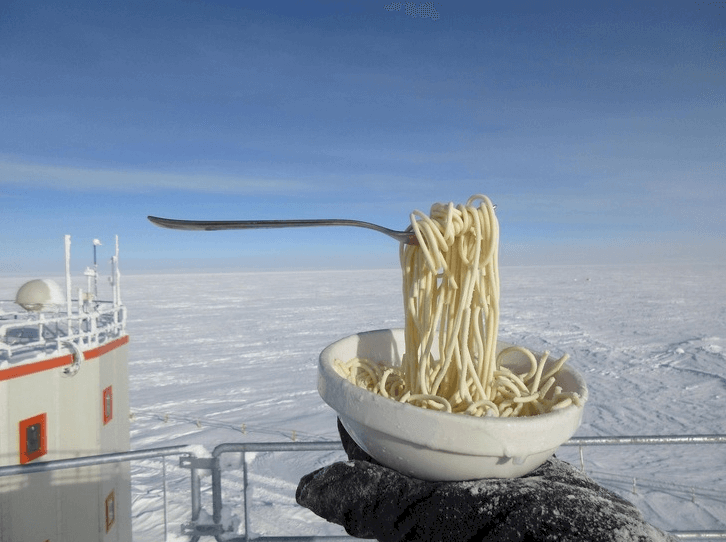 106. These are separately packed grapes, and we just can't understand why they made this. Also, we are wondering why did they put so much protection on it.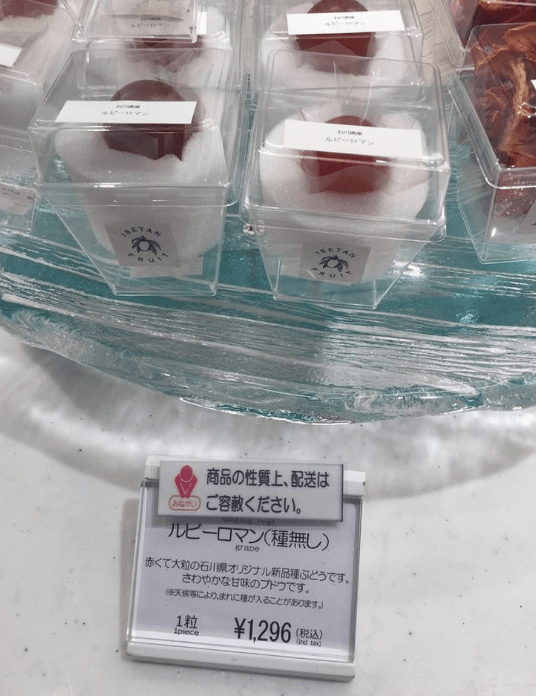 105. This is a very curious toilet, and the reason is that it is made for people who drank too much. You can find them in Germany; they are very characteristic of this country.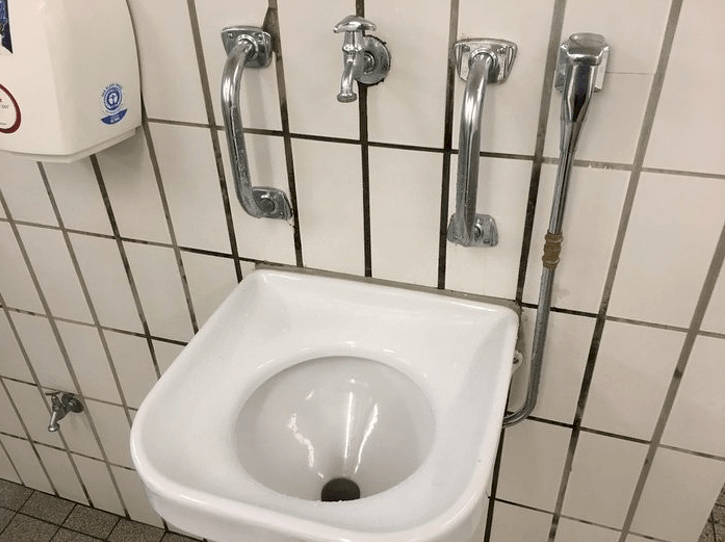 104. Just look at how big this plane is! The most amazing about this is that despite its size, they still need to keep it in a place. Of course, this plane is too big for that garage, but they still found a way.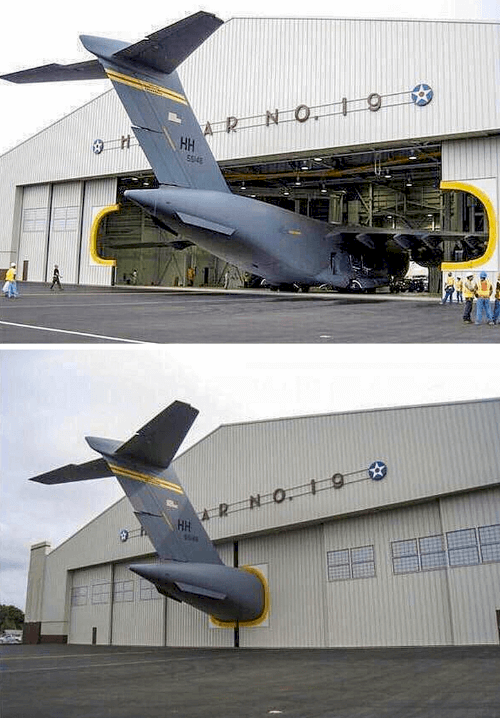 103. This is the best combo you will ever see. It is a sink/stove/fridge all in one and is perfect for tiny or minimalistic apartments. We are sure many millennials will love this.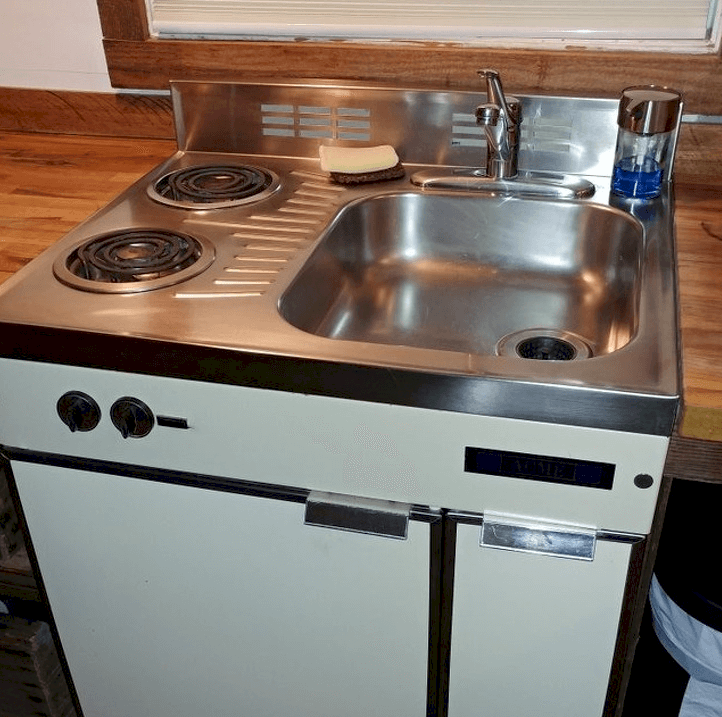 102. Did you know that albino deer existed? If you didn't, here is a picture of one. And not only that, but he is also sneezing. How many can say they have seen this?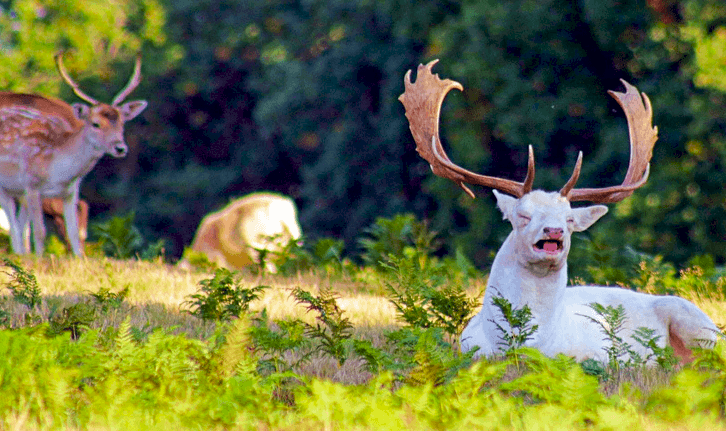 101. Here we have another unusual picture that you must see. This is the largest pumpkin grown in North America, and its weight is 2528 pounds. A little big, huh?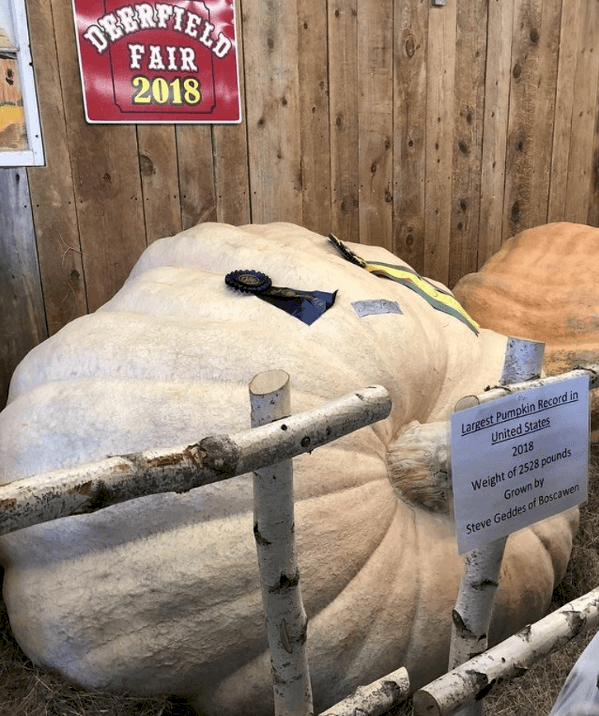 100. And talking about big vegetables, just look at this giant carrot. It weighs 22 lbs, and as you can see, its owner is pretty proud of it. Surely many people ate from it.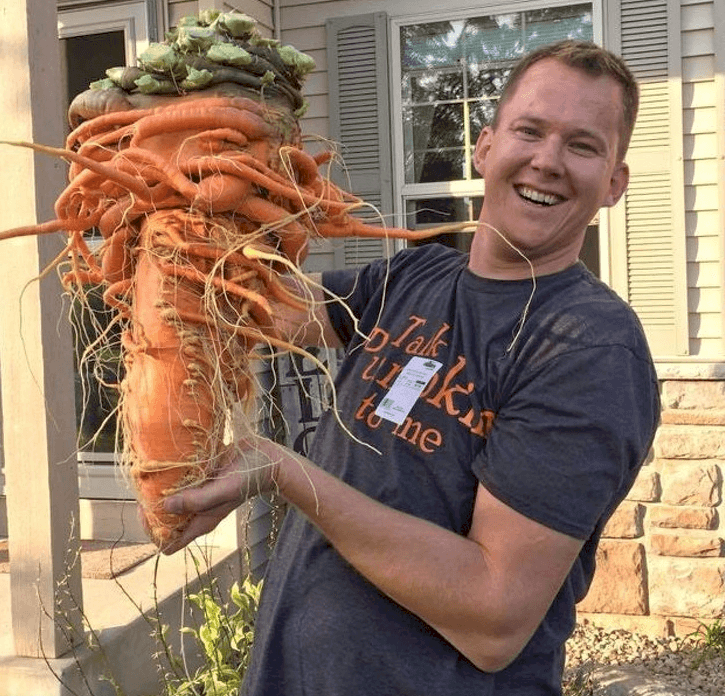 99. We can't fully understand what it is going on here, but it seems like someone decided to throw away hundreds of buttons. Maybe this doesn't contribute anything to your life, but it is a curious picture anyway.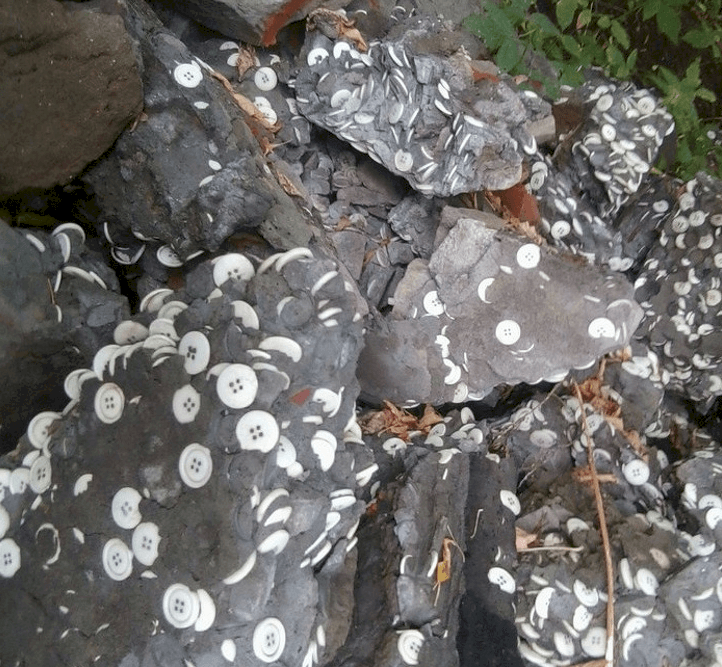 98. It is beautiful when we can take things from nature to create other things we can use, like this bathroom sink, which is made of igneous rock from volcanic lava.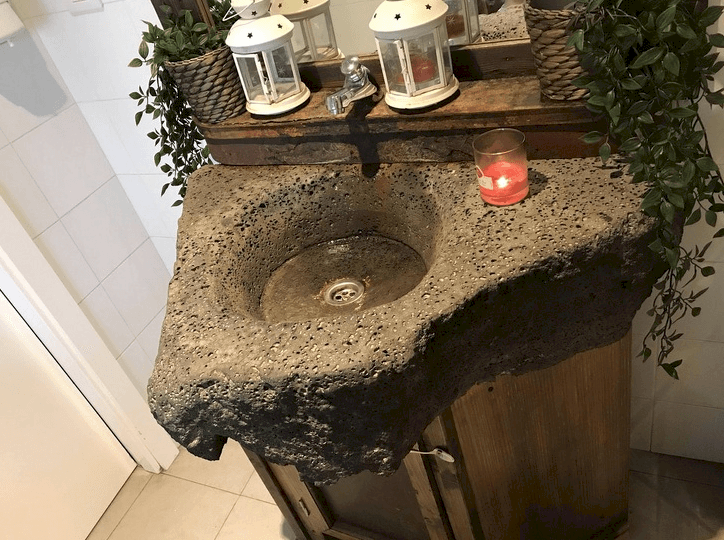 97. This is one of the most impressive photographs you will see today. 47 years ago, the crew of Apollo 15 took this photo of the Earth from the moon, and this is how it looked.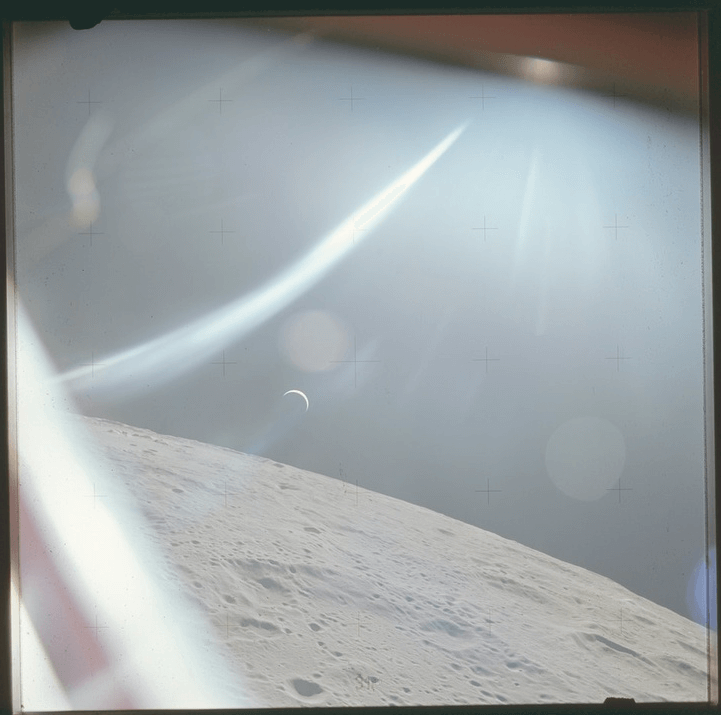 96. This may seem like a regular yogurt bottle, but if you look closely, you will notice that it lists the names of the cows involved, just like the credits of a movie. This is awesome and animal-friendly.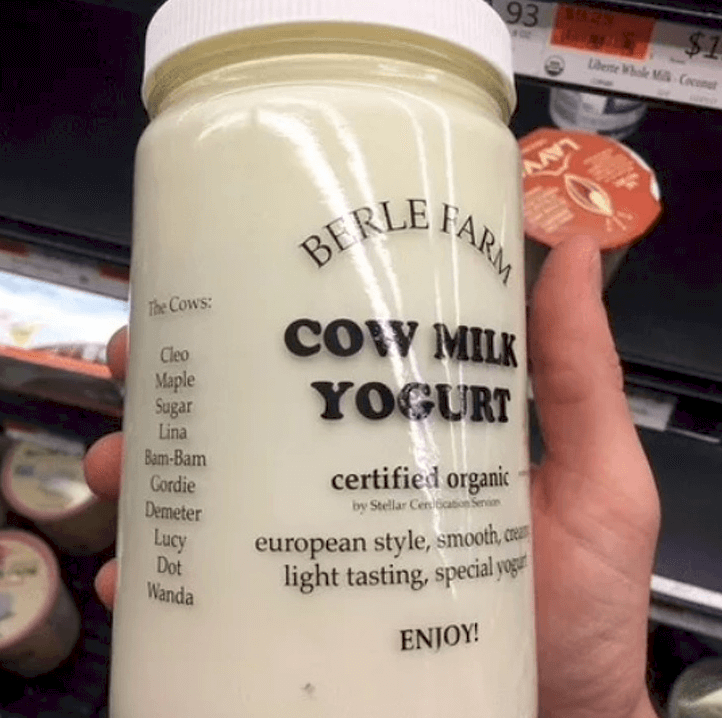 95. Bees are very active animals, and this picture proves it. This is the time-lapse photo of a beehive, and it is incredible how they were all captured by the camera.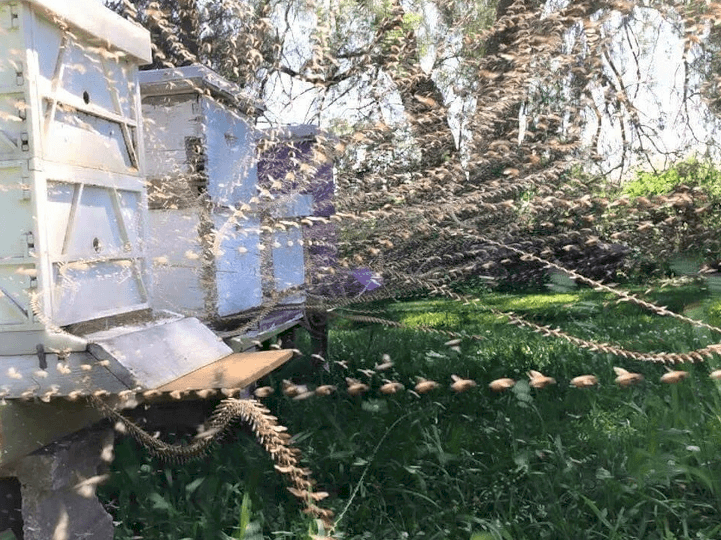 94. This is just amazing and almost hard to believe. Here are 25,000 little dice that were agitated in a cylinder to form concentric circles. Thanks to that, everything is in order.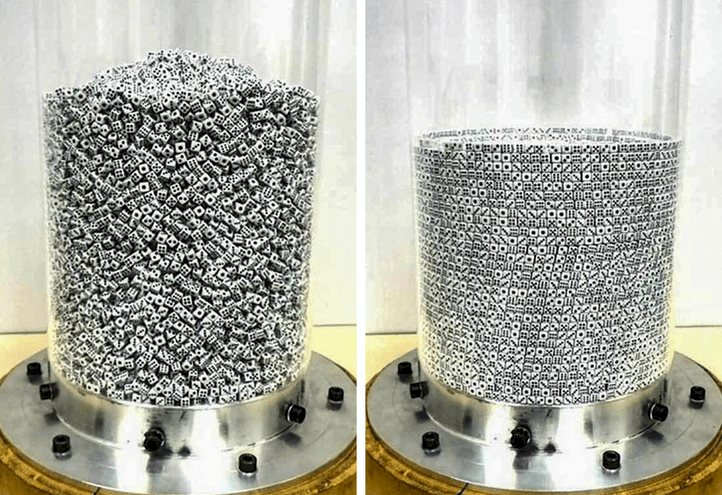 93. This is definitely a precious object made for those who most need it. If you still can't get what is this, it is a globe for blind people. Is it not beautiful?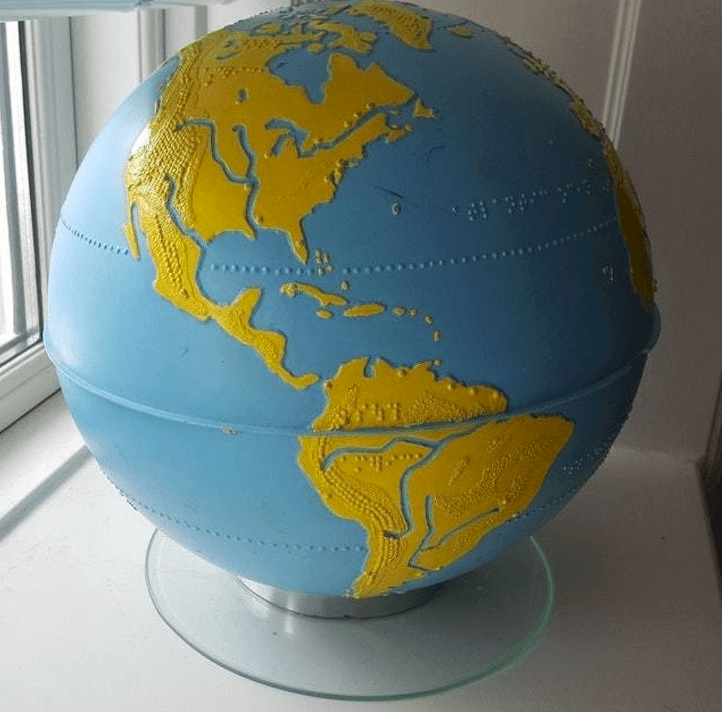 92. Sometimes street art can blow our minds, and this picture is a case of it. This was made in Lancashire, UK, and it is so realistic that we almost feel like the eye is watching us.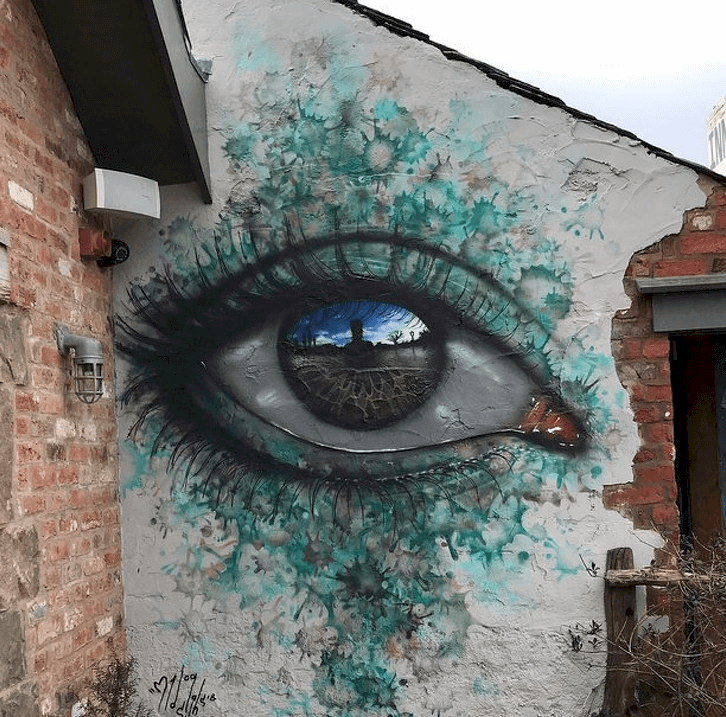 91. Recycling is essential to decrease many problems that our environment is suffering. That's why they created these pencils you can plant after you've used it and watch it grow into a vegetable.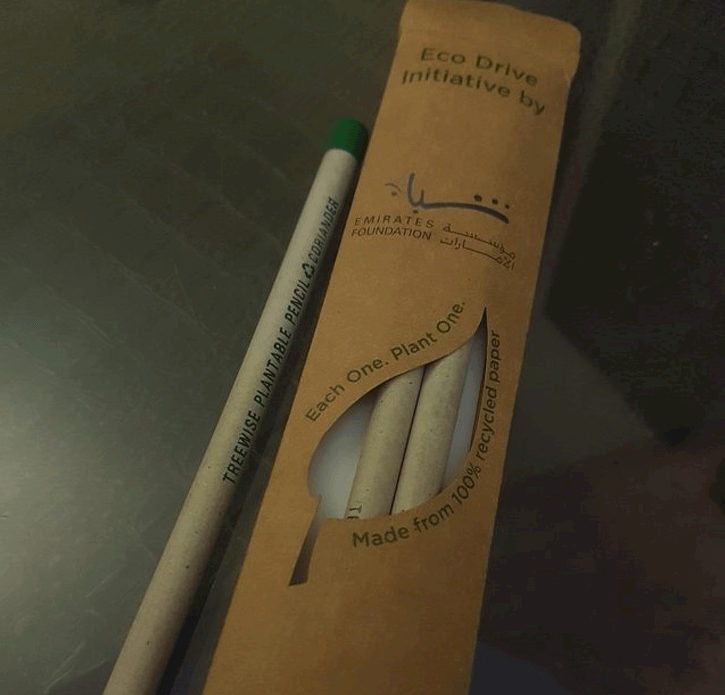 90. This types of doors were pretty common many years ago. It was made for milk deliveries, and probably you will find them in old houses. It was a practical idea for that time.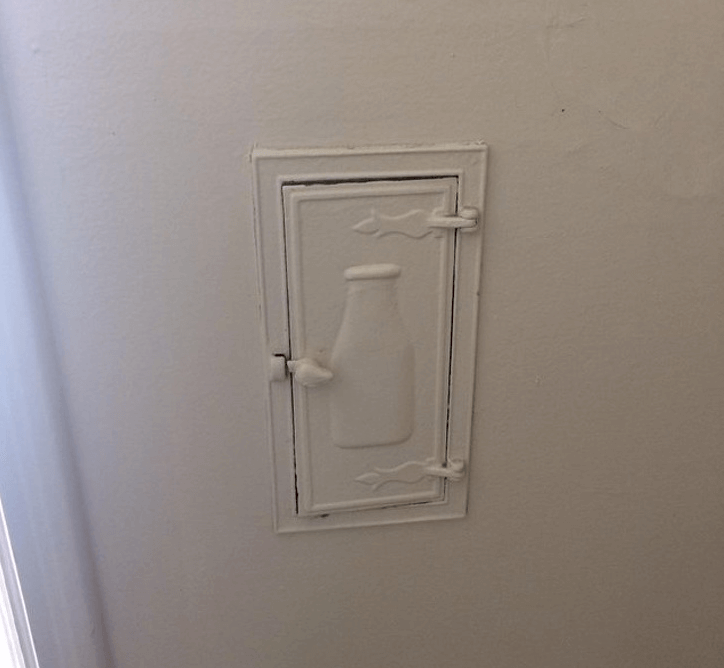 89. This is what some Russian cities look like thanks to the incorporation of new buildings due to the increase in population. A mixture between the new and the old.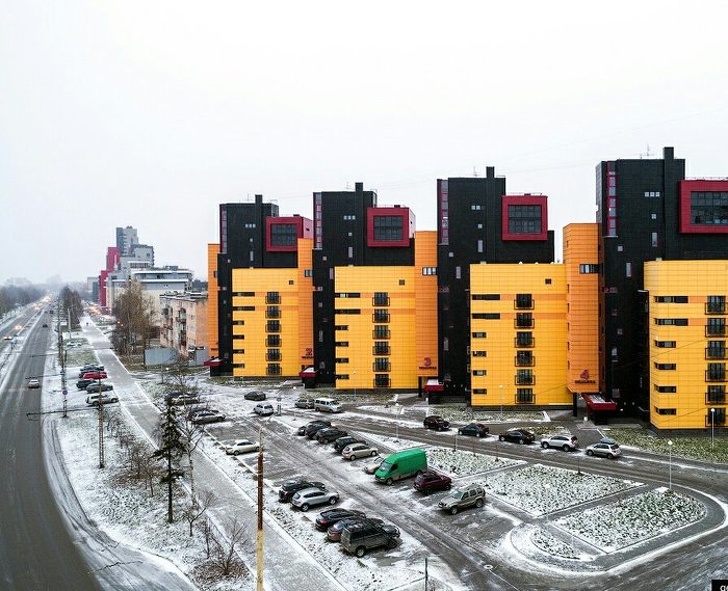 88. This is the actual size of one of the engines of a Boeing 787 when compared to a human being.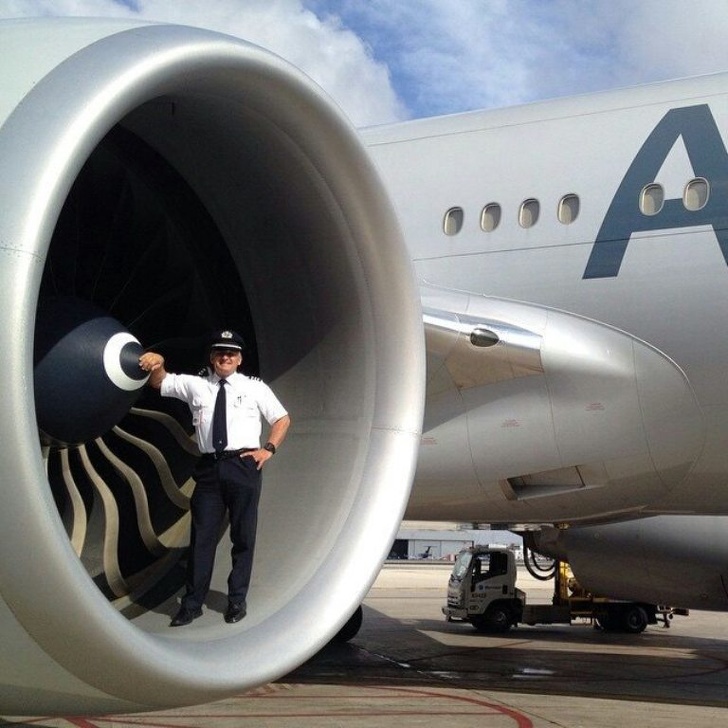 87. A royal cobra from southern Thailand, age 17, along with a 3-year-old royal cobra from south Thailand. The difference in size is remarkable.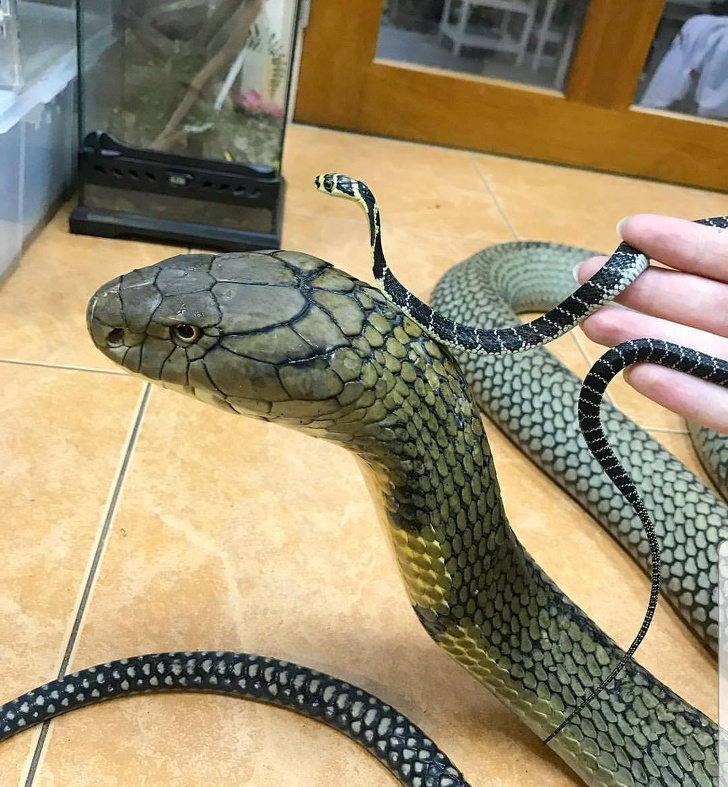 86. In this photo, we can see five generations of an Asian family in a single photo. Not all families can achieve this.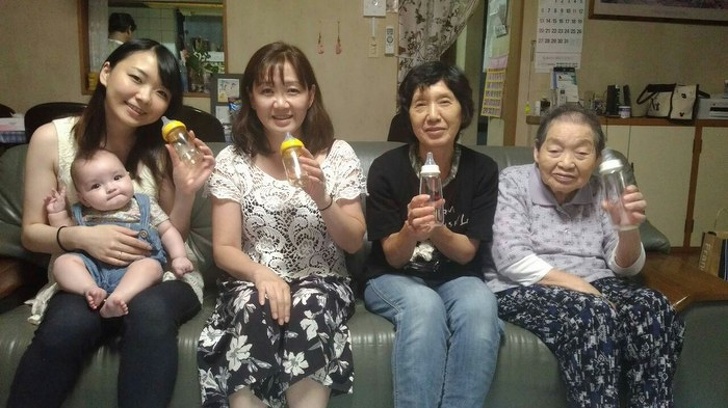 85. A beautiful piece of opal with almost a thousand years of age that was found in the Dominican Republic.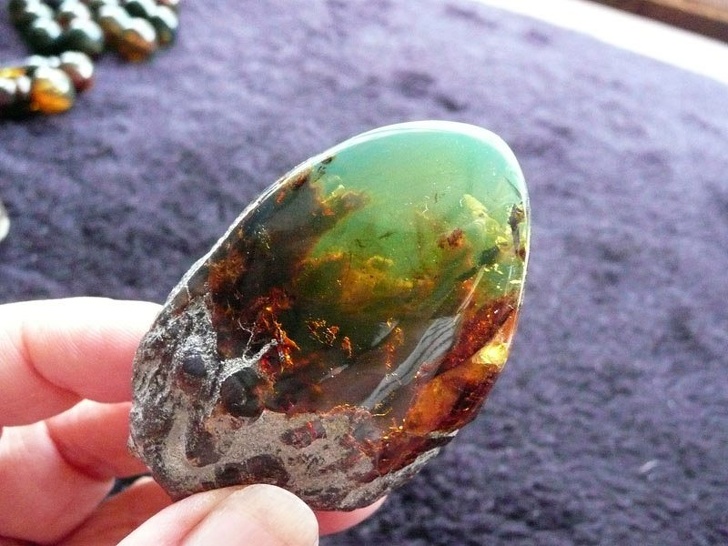 84. They have a solution for everything in Asia. This is a Q-tip that brings a disinfectant solution inside it for any occasion.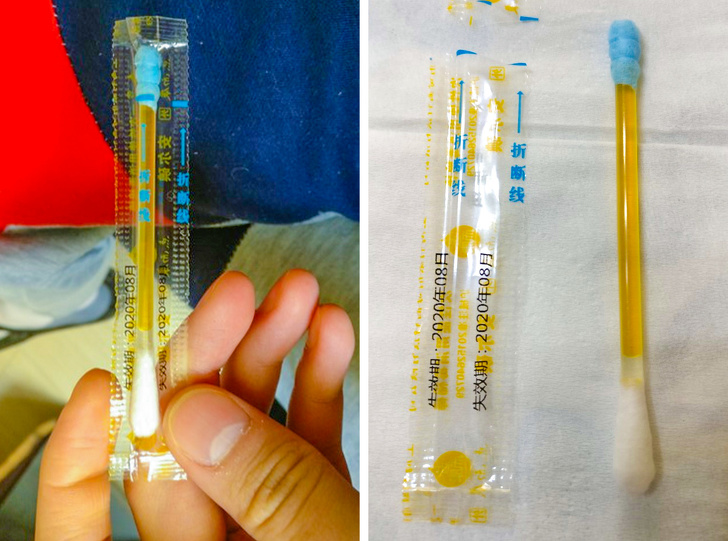 83. This is a Gutenberg Bible, and it symbolizes the beginning of the printing of books in Europe. Johannes Gutenberg created it in the early 1450s.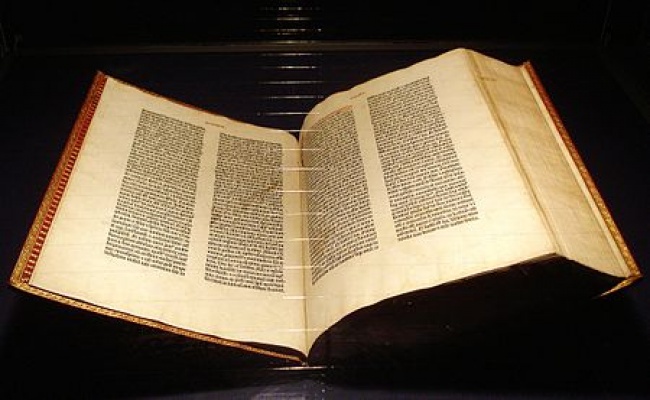 82. This image is from Alcatraz, the most famous prison in the world. It was known as the prison from which no one could escape, although now it is turned into a tourist attraction.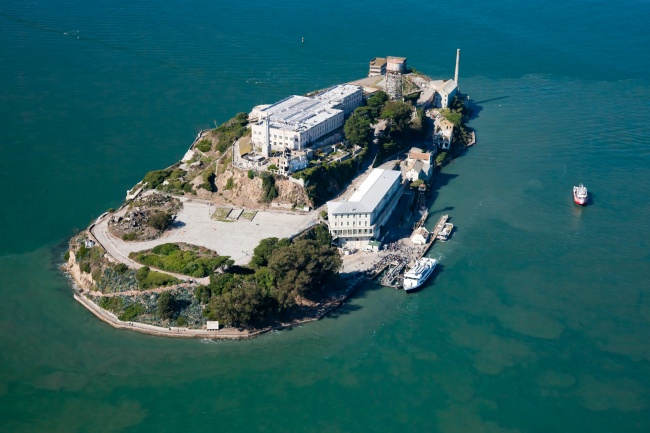 81. This side of the Moon can not be seen from Earth, but there are many photographs of it from space. The largest lunar craters are on that side.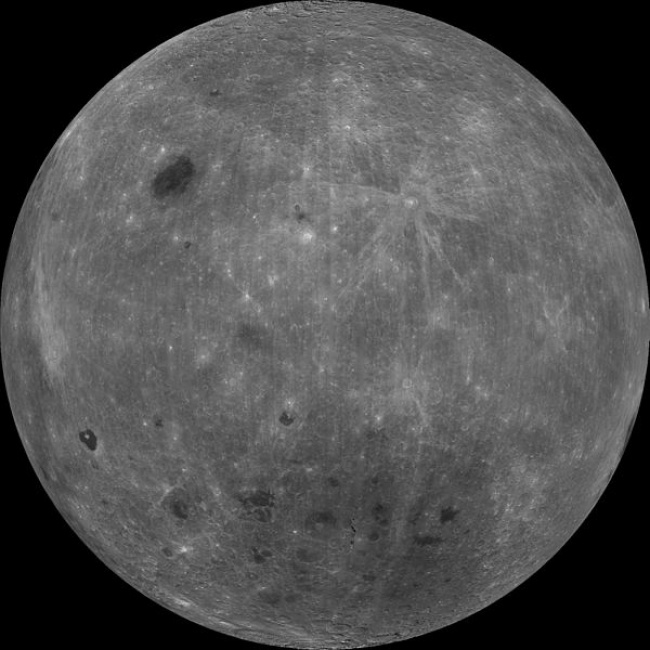 80. Deep Blue is known to be the supercomputer that defeated the world chess champion, Garry Kasparov, in 1997.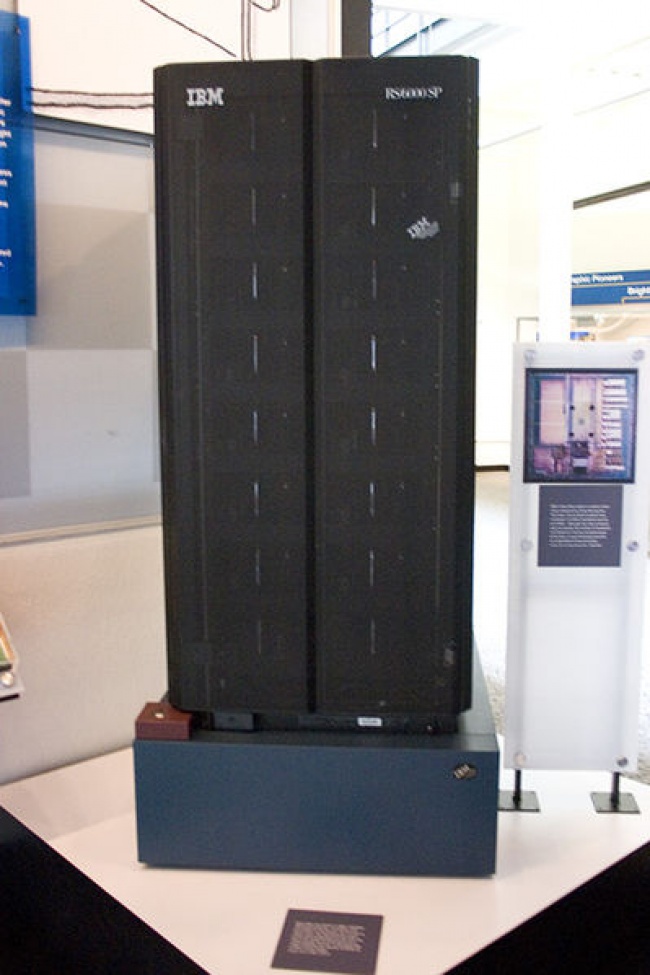 79. This is how 35 oz plastic bottles look before they heat up and inflate to the size we all know today.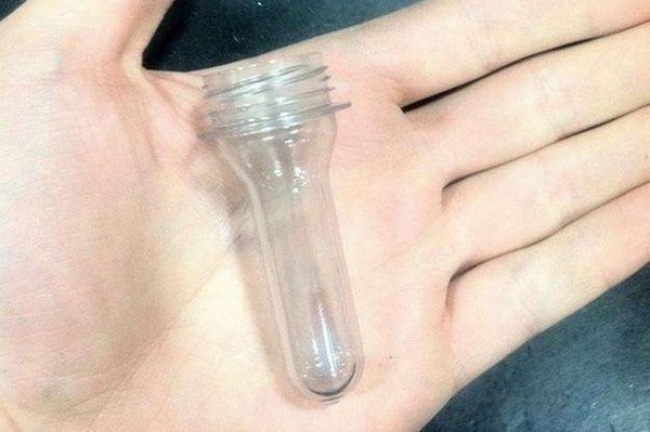 78. The Mona Lisa is not as majestic as some people think. Its actual height is 30 inches, and the width is 21 inches.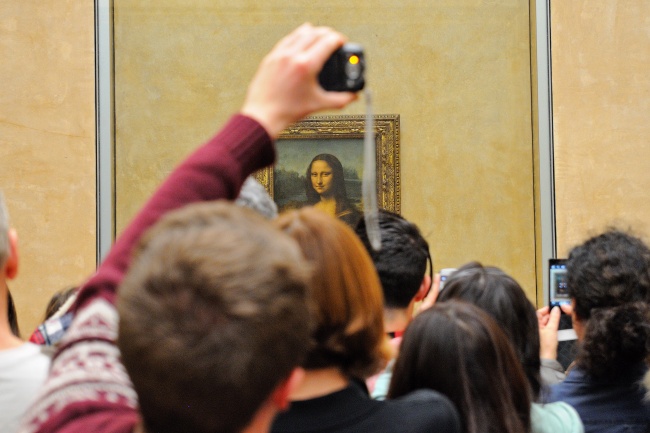 77. This is the machine used to place brick roads. It can easily replace a group of workers because of its speed.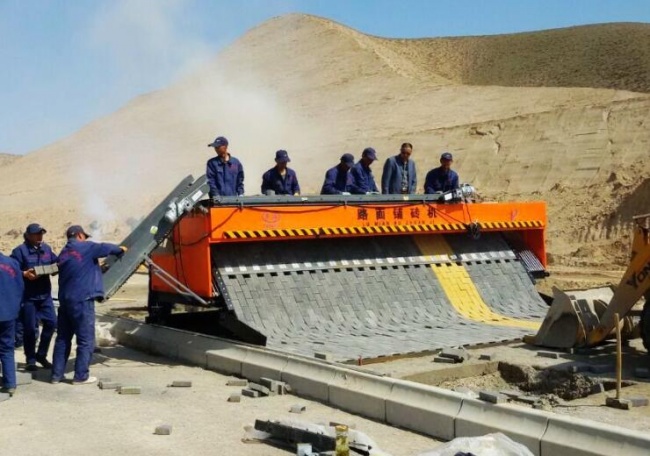 76. Many people like to see eclipses. But how many can say that they managed to see a sunrise and a sunset at the same time?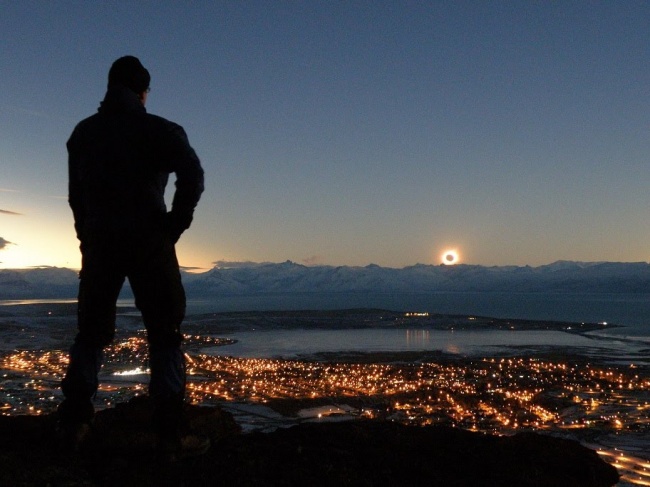 75. The skin of snakes is a real work of art that we rarely see because they tend to change their skin in hidden places.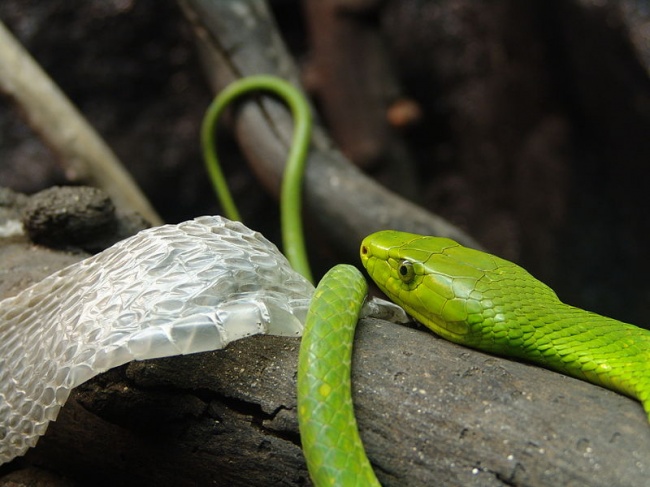 74. According to Roman mythology, the penates are the domestic deities. People used to return to their penates after a war or hunting to thank for being able to return to their homes.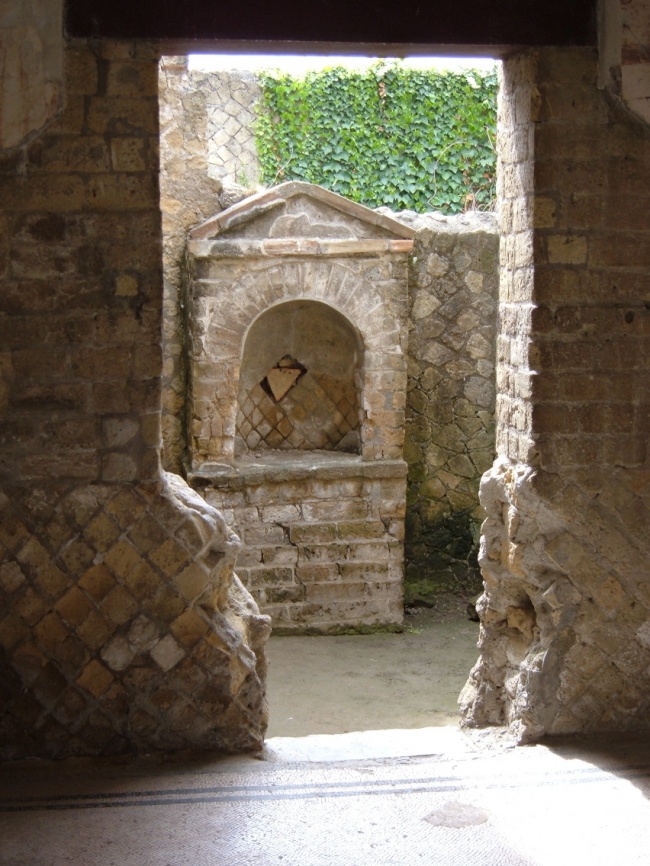 73. This is how the domestic heating system looks. It's placed on the floor of houses to keep them warm during the winter.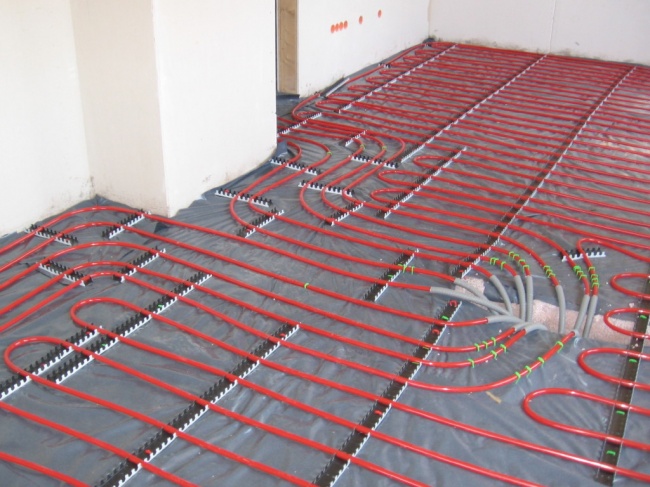 72. This image has a million colors. Each of the pixels is of a different color and shows a wide variety of tones we can perceive.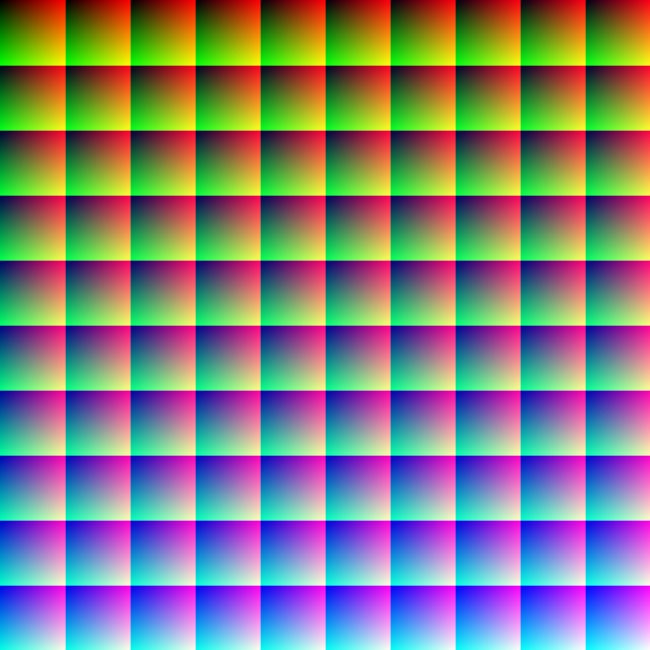 71. This is the barrier that exists on the border between the United States and Mexico through the Algodones Dunes. It consists of a series of high and narrow components that change with the dunes.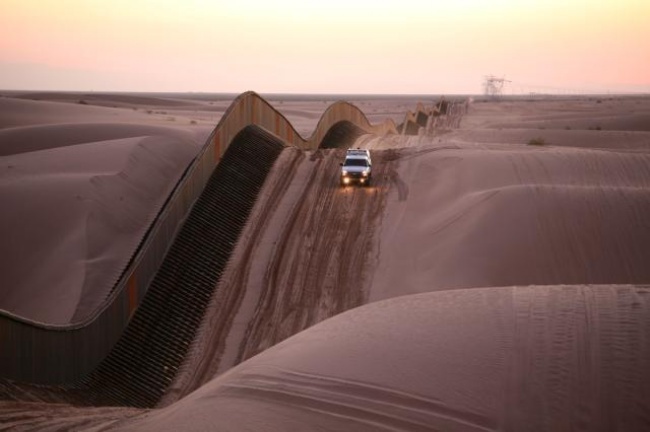 70. For those people who did not think this was possible, we presented you a Chinese curly chicken. Look at those beautiful curls!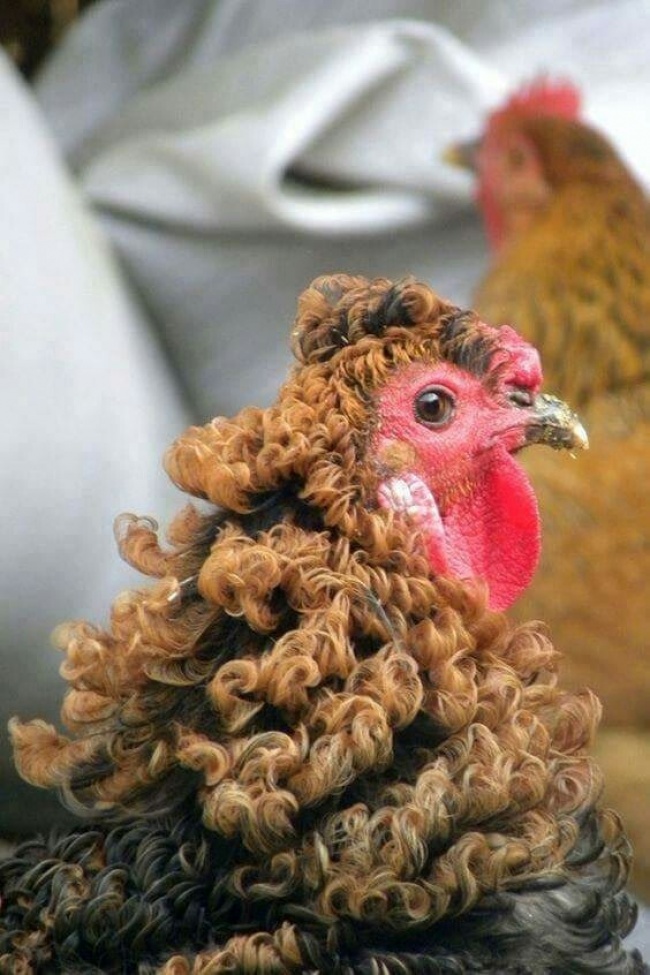 69. This is the Hang Nga guesthouse, better known as "The Crazy House," and is located in Dalat, Vietnam.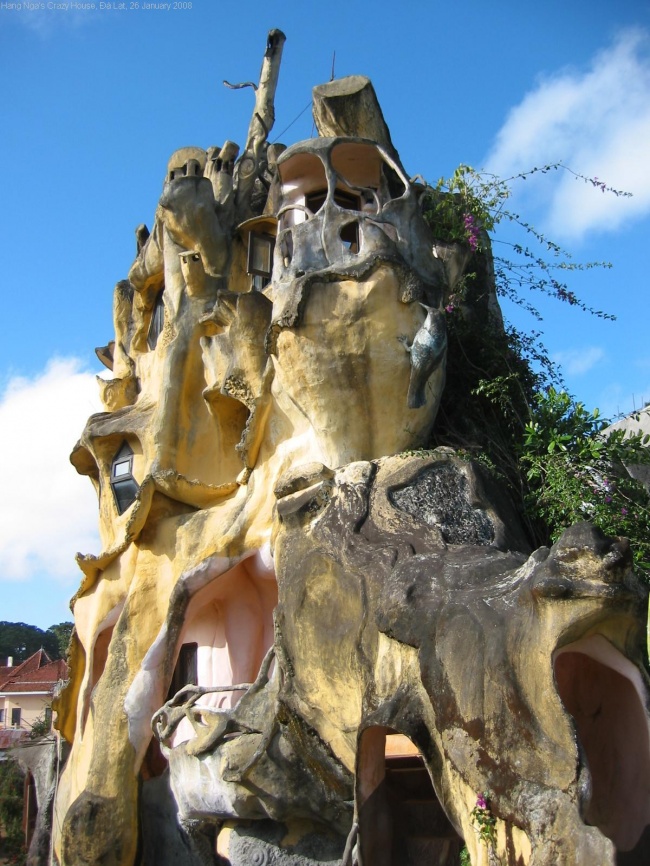 68. This is an image of a cemetery of cars that could not be sold because better models that replaced them came onto the market.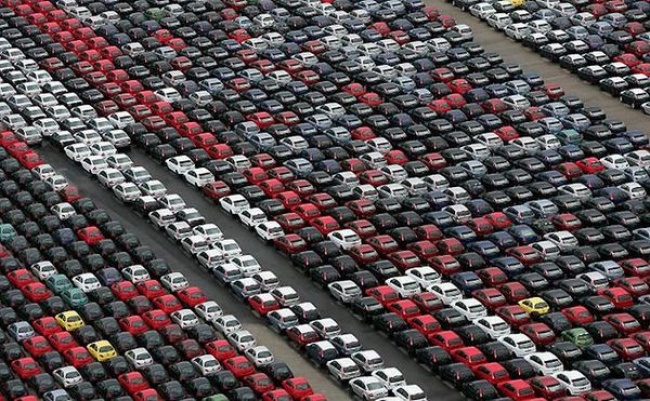 67. This strange photo shows an image captured by a tourist just at the moment when lightning struck his cell phone.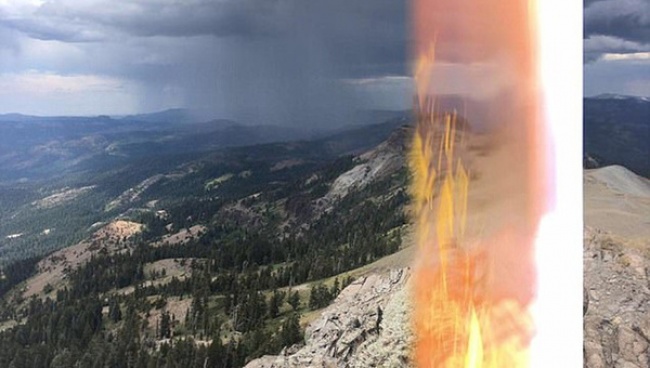 66. This little creature is a newborn eagle. When they come out of the shell, they do not resemble at all the imposing predators we know.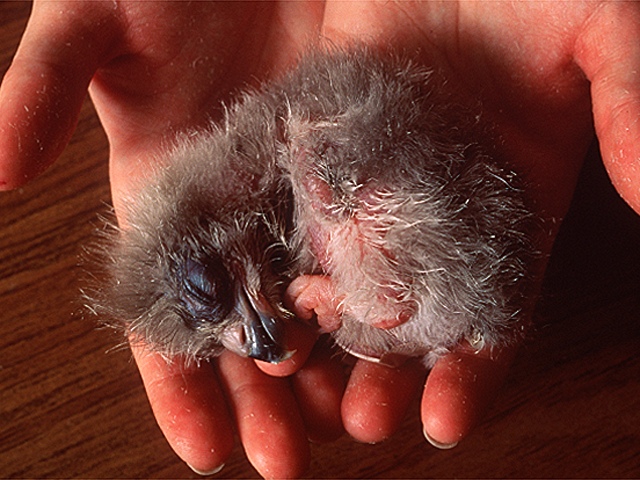 65. This is the most expensive metal in the world. It's called Californium-252, it's a radioactive metal, and approximately 0.035 oz. of it can cost up to $ 27 million.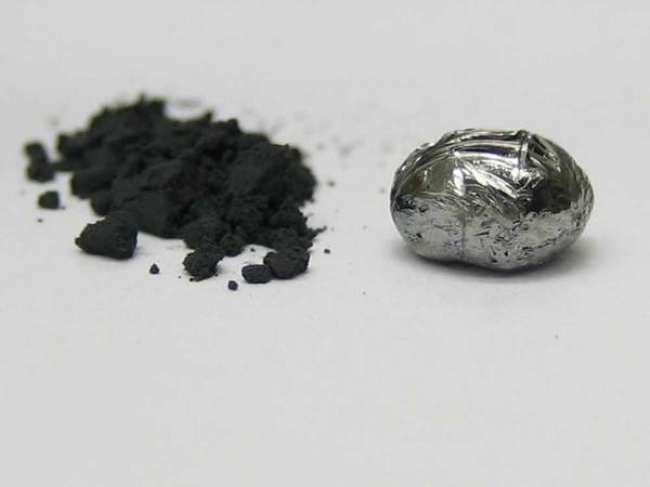 64. It is not part of any image edited in PS. The Vantablack is the darkest material in the world because it absorbs 99% of the light and gives the impression of having only two dimensions.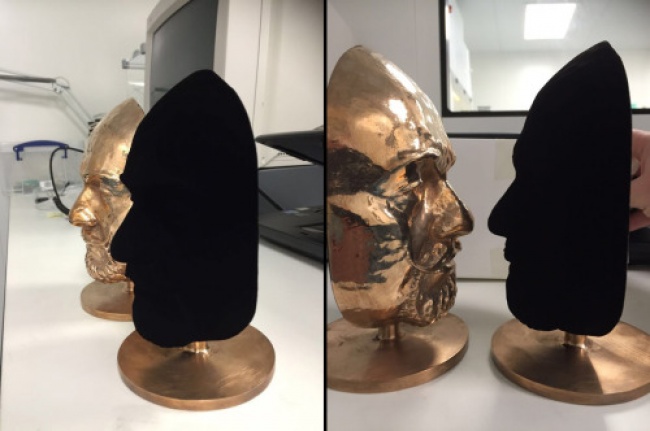 63. These are the remains of tires left on the asphalt after the car races, or in this case, a drag racing event.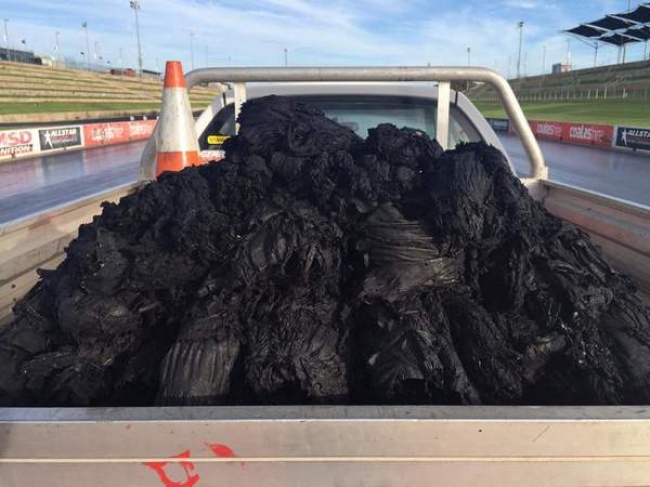 62. Nemo Point is the place furthest away from everything. It is so far from everything that astronauts are usually the humans closest to him.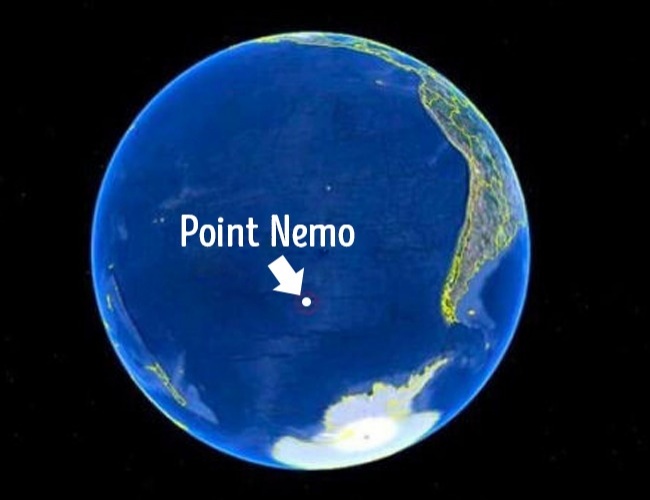 61. Many people talk about Area 51, but Area 6, located 80 miles from Las Vegas, is another secret point that the United States only recognized a few years ago.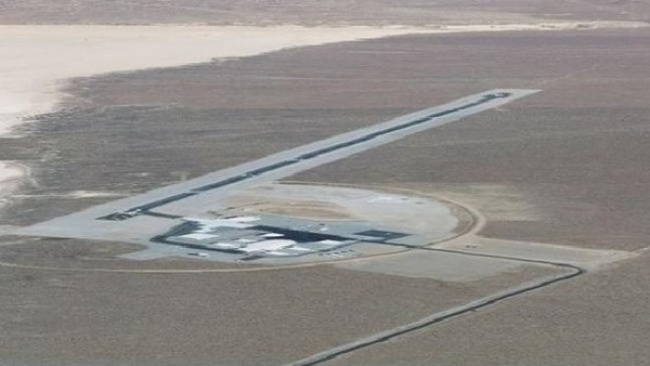 60. The seemingly unnecessary button on your jeans
No, we are not talking about the one you use to actually keep your pants in place, but rather the tiny ones that are placed in the corner of the pocket. They are called rivets, and their main purpose is not decorative as most people believe.
They are placed in specific parts of the denim pants that are more prone to tearing due to movement or usage. They were created in the 1870s when a housewife went to a tailor for help because her husband's work clothes were disintegrating too quickly.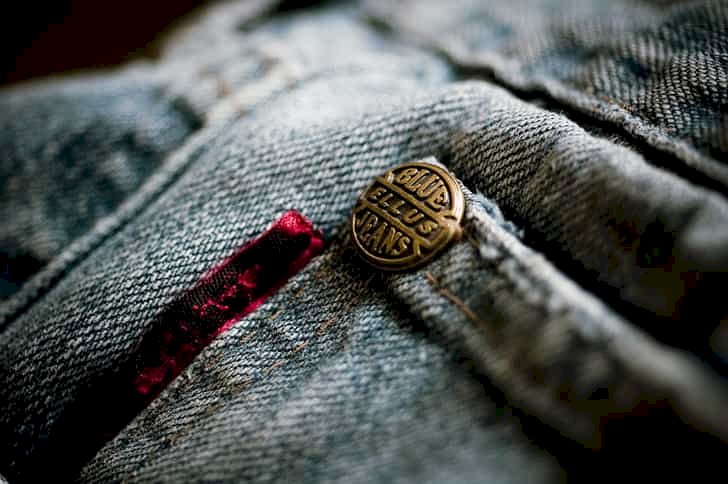 59. The number on the Heinz Ketchup bottle
You might have seen this number and guessed that it had something to do with advertising or part of the label of the company. However, it was designed to mark the spot where you should tap in order to get ketchup onto your food.
A spokesperson for Heinz said, "To release ketchup faster from a glass bottle, here is a little secret from Heinz. The sweet spot to tap on the Heinz bottle is the embossed 57 on the neck. All you need to do is apply a firm tap where the bottle narrows and the ketchup will come out easier."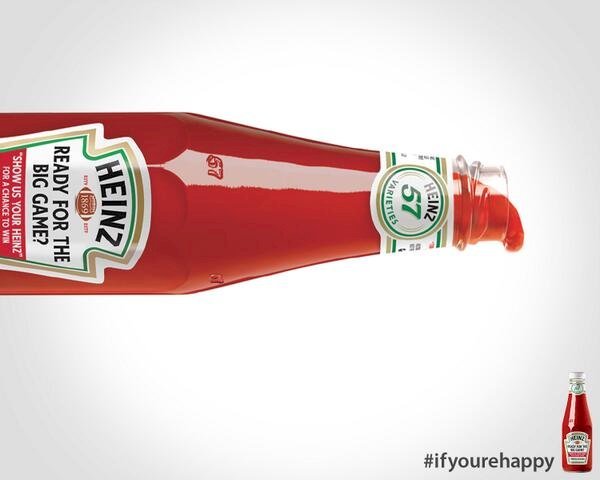 58. The indentations at the underside of cups
You might have noticed that several, if not all, your cups have these little grooves on the bottom, and the reason is to make them easier to wash. If there were no indentations, then after placing them upside down to dry, the water would pool.
However, that is not their only purpose. They allow temperature air to flow below your cup, so when you place a hot drink on it, it does not break. Now, we wonder who figured out the problems and how they went about to fix them.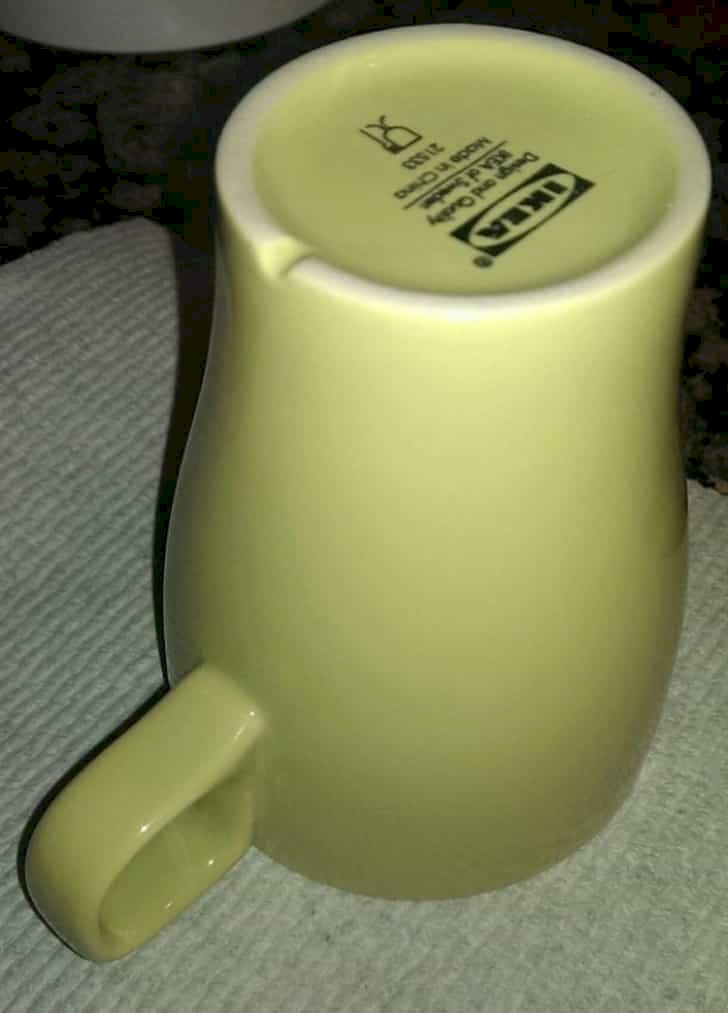 57. The holes in your kitchen utensils
Every single kitchen utensil you have in your cupboard has holes in it. Except for the cutlery, though some of them do. Most people use it to hang them conveniently around the kitchen, but what if we told you that it is not their only purpose?
Those holes are designed to hold other kitchens utensils. For example, the next time you are heating your spaghetti sauce with a wooden ladle, try placing it on the hole of the panhandle. That way, you won't dirty your kitchen up, and the sauce on the spoon will drip right back to the pan.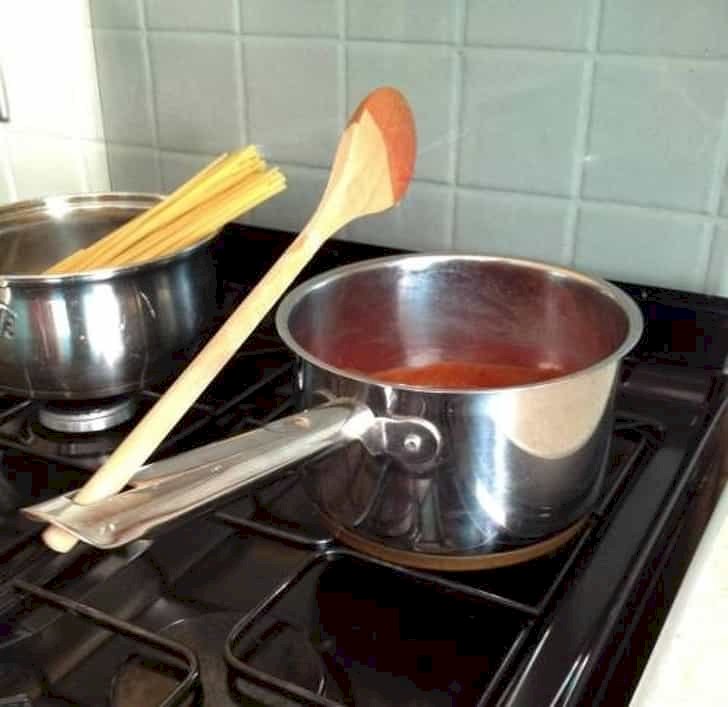 56. The hole on the pen
Speaking of holes, you might have noticed that some of your pens have a tiny hole in the lid. The reason is very simple. It will allow air to pass through in case someone accidentally swallows it. Most people nibble on their pens during class, and this has happened before.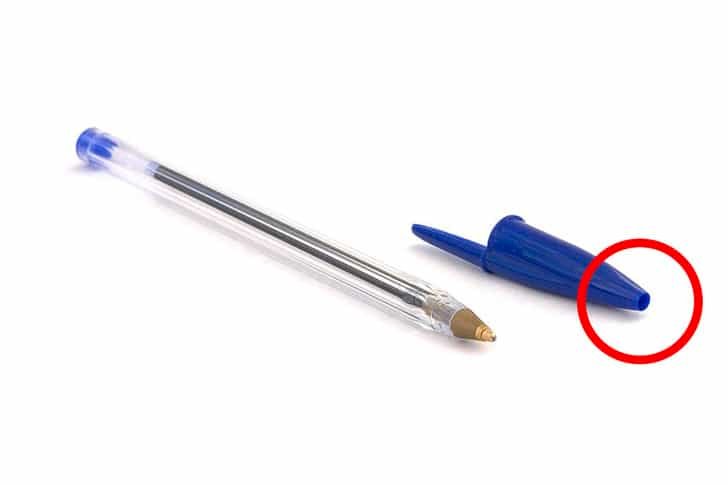 55. The pompoms on beanies
You might have purchased a nice, cute beanie for the coming winter, and if it has a lovely pompom on it, the better. However, this little piece of fluffy adorableness is not just for decorative purposes. In fact, it was created initially for French Sailors.
Apparently, some of them used to hit their head when the ceiling of the boat was too low, and someone came up with this solution. It was later used for armies and trickled down to the fashion industry. We just love history!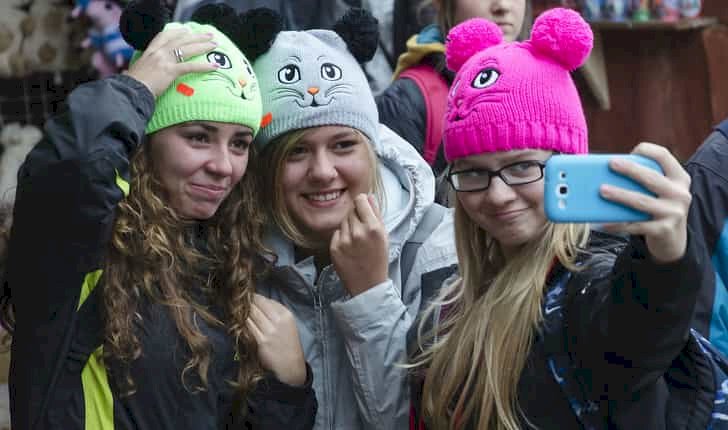 54. The metal at the end of measuring tape
Now, this might seem a bit obvious to some people, especially those that love working on their homes, but most do not know why the end of a measuring tape has that little metal thing. Well, it has several uses, for example, the bent shape means you can hold it against an edge easily.
There is also a hole which facilities holding it with a nail, and there is another purpose that people have ignored for ages. These metal things have a serrated edge, which is supposed to be used for marking things without having to find a pencil.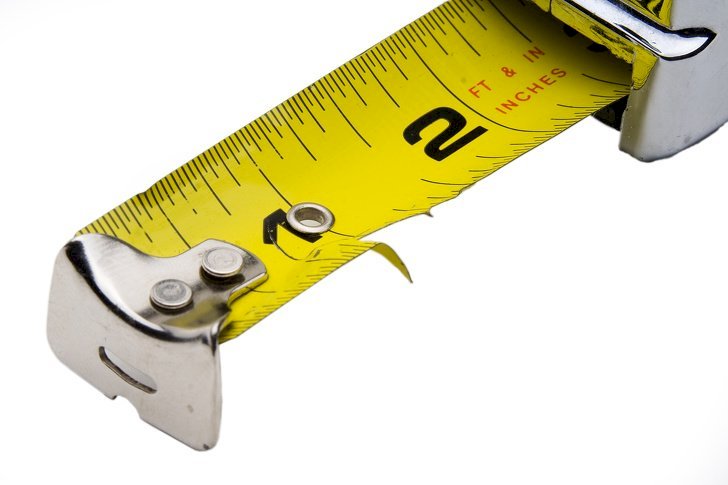 53. The childproof stopper in bottles
Nowadays, most medicines come with convenient childproof lids, though sometimes it is hard to open them, even for adults. However, the next time you cannot open your prescription, you just need to turn the lid upside down.
You will no longer be fighting against this piece of plastic to get to your medicine, and all your pills will still be safely stored in the bottle. But, it is important to do this only when you know your kids will not be anywhere near it.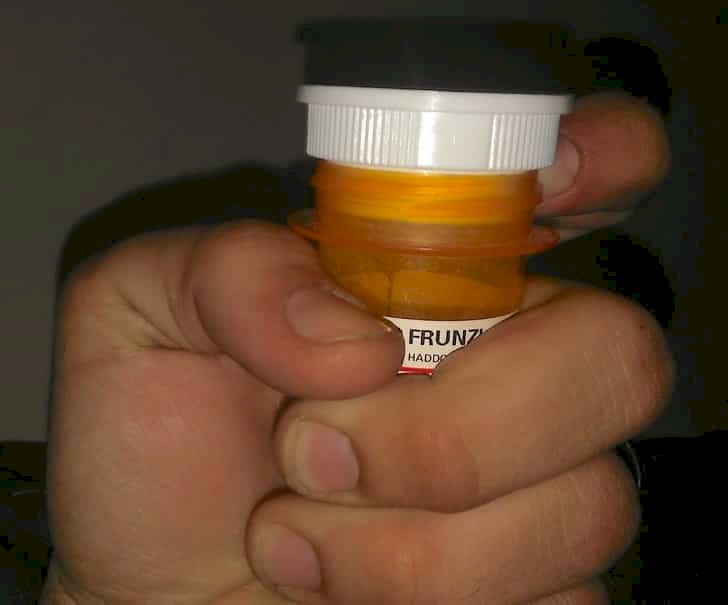 52. The marks on the F and J keys
After all these years of using a computer, some people still have no idea why there are tiny marks on some of their keyboard's keys. Well, if you spend a lot of time at the computer, your brain probably learned the placement of the letters without having to see them.
However, these ridges are used so that you remember where to place your fingers first. As if it was a starting point. Furthermore, if you are one of those people that want to learn the "proper" way of typing, they are very useful.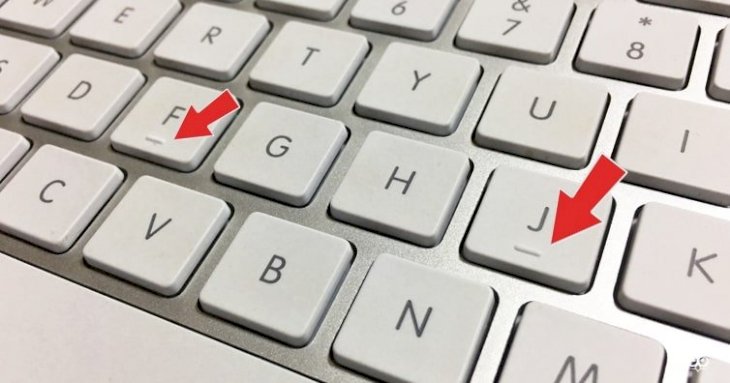 51. The brushes on escalators
Now, most people use those handy brushes on the side to clean their shoes, but those are actually vital for safety reasons. Most accidents on escalators have to do with stuck items like coats or bags, and the brushes prevent this from happening by making people stand away from the edge.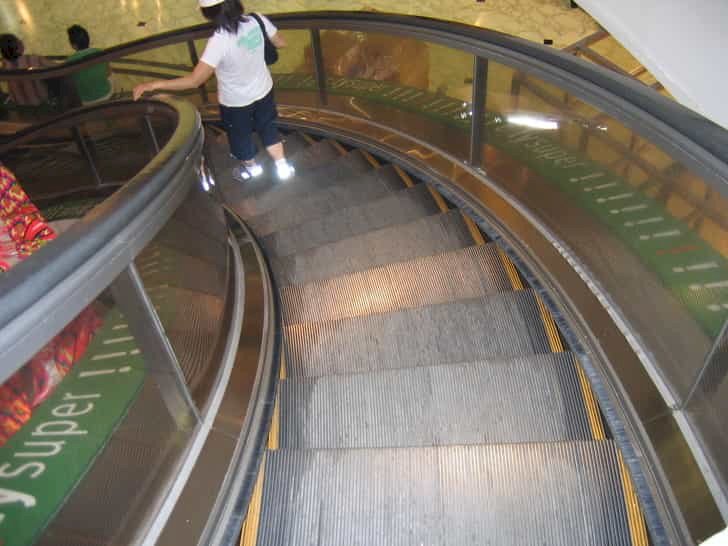 50. Another use for screwdrivers
This tip might come in handy if you like DIYs. Most screwdrivers can be placed through a wrench, and this allows for more torque. This life-hack is convenient when you are working in tricky spots around the workshop or your house.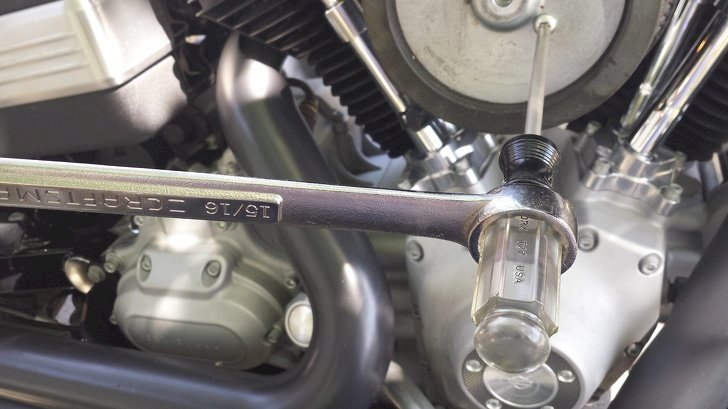 49. The arrow in the gas gauge
We really had no idea about this one, but it's a life-hack that is going to save you some time. There is a tiny arrow next to the fuel tank sign in the gas gauge of your car, and its purpose is to point out where the lid for the fuel tank is.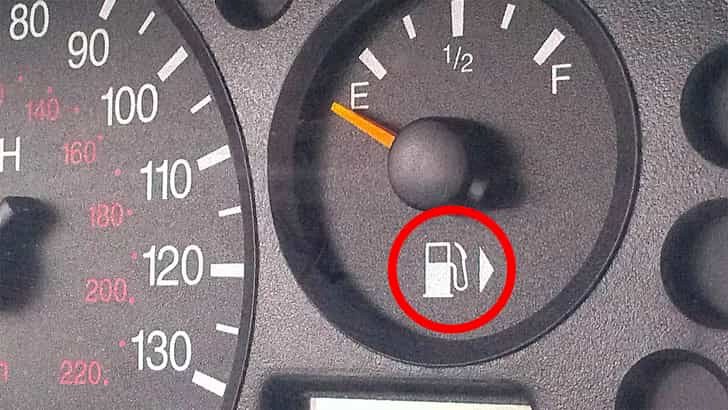 48. The wings on the charger
If you are like us and hate getting your charger cord all messed up, then we have a cool hack for you. Well, the Apple charger can be changed so that you can arrange the cable around it and keep it from getting all twisted up.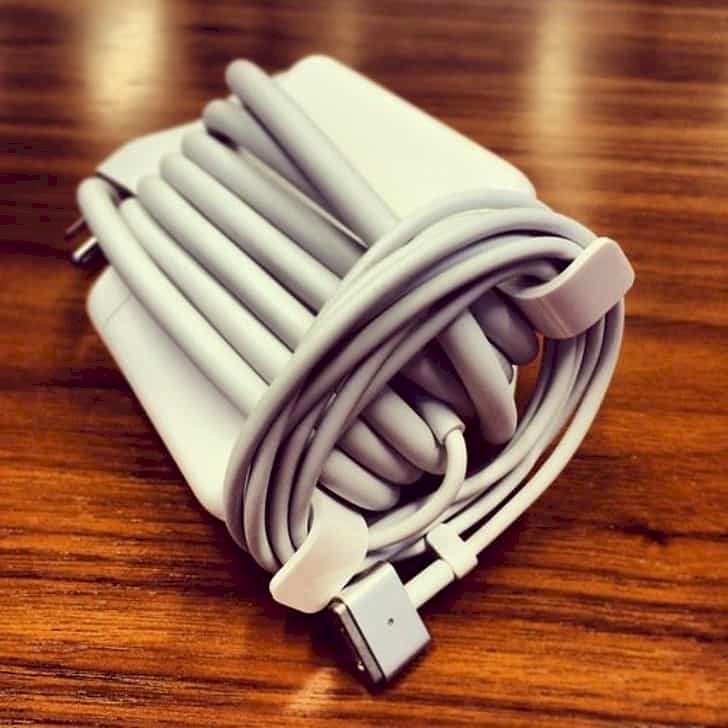 47. The dot in the iPhone's camera
If you have an iPhone, then you might have seen a weird dot next to the camera, and this is actually a microphone, used to record when people are using the back camera instead of the selfie one in front.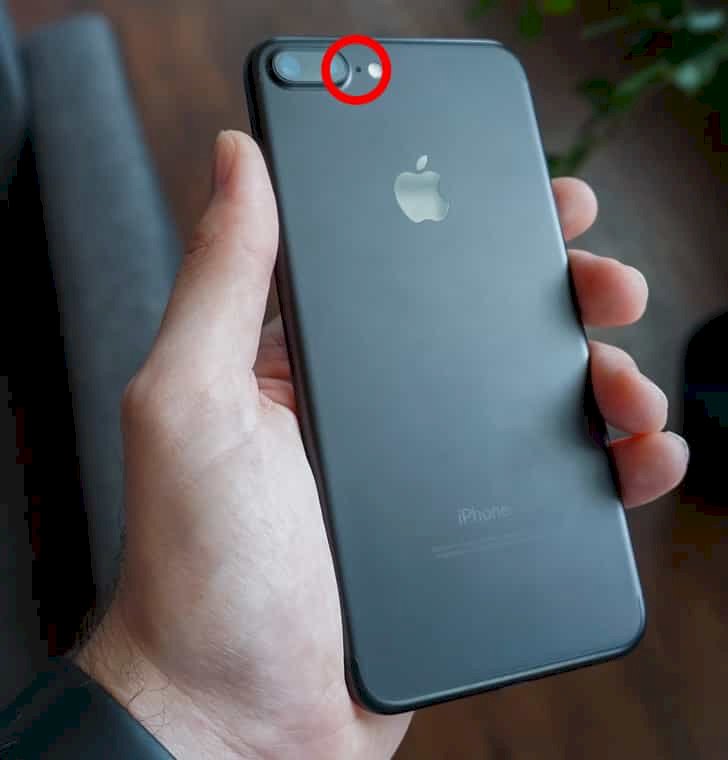 46. The hole on locks
You might have seen a hole next to the keyhole in any lock, and this is to prevent water from accumulating inside it which could rust the material. Some people have to use these outdoors, so this is very helpful.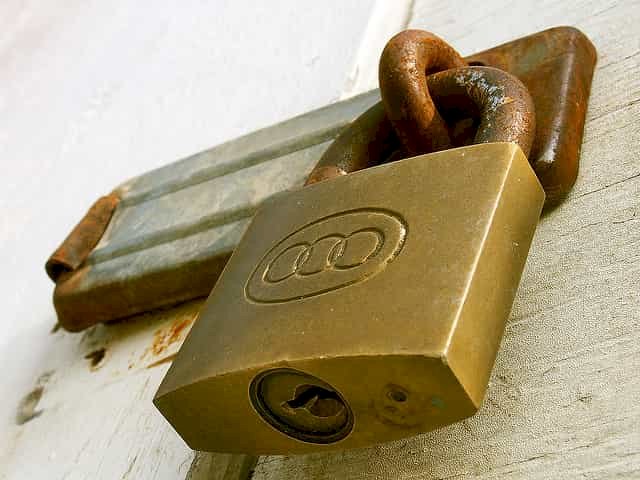 45. The little pocket in your jeans
It is very likely that you have noticed that denim jeans have a small extra pocket on the side, and many people call it the fifth pocket. Everyone has found some use for this pocket, from keeping some folded money to a stick of lip balm.
The reality is that gold miners widely used these pants in California in the mid-nineteenth century, and one of the essential items for them was their pocket watch. This fifth pocket was designed to protect their expensive pocket watches.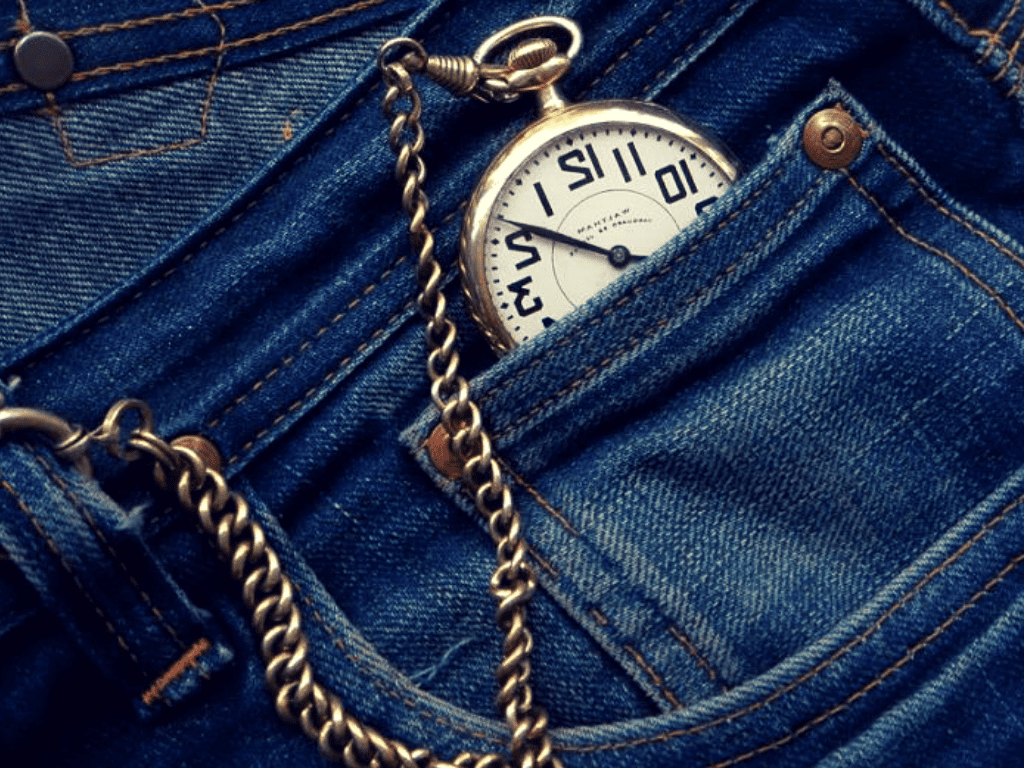 44. The crest pattern of some coins
Previously, the coins were manufactured in different molten metals that corresponded to the actual value of the currency. For example, a silver dollar weighed precisely one ounce of silver, and because of this, it had that specific value.
People took advantage of this and began to file the edges of the coins to collect enough to melt it into new coins, spending them later as if they still weighed an ounce, so this pattern was applied to detect which coins had been altered.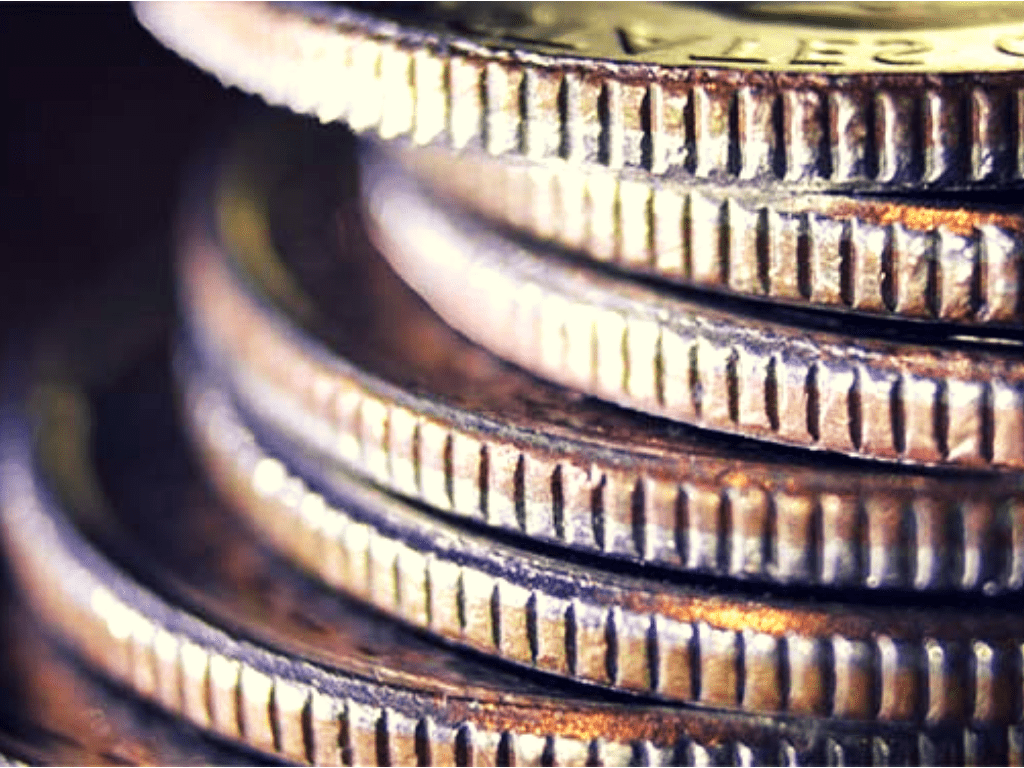 43. The hole in a tab of the cans
All cans have this tab that serves to open them quickly and enjoy the drink. Although the cans are different in terms of brand, color, or content, they all have the same hole in the tab at the top.
Although this hole serves to make it easier to insert the finger when we are going to open the can, its real purpose is to serve as a space in which to place the straw while we consume our favorite drink.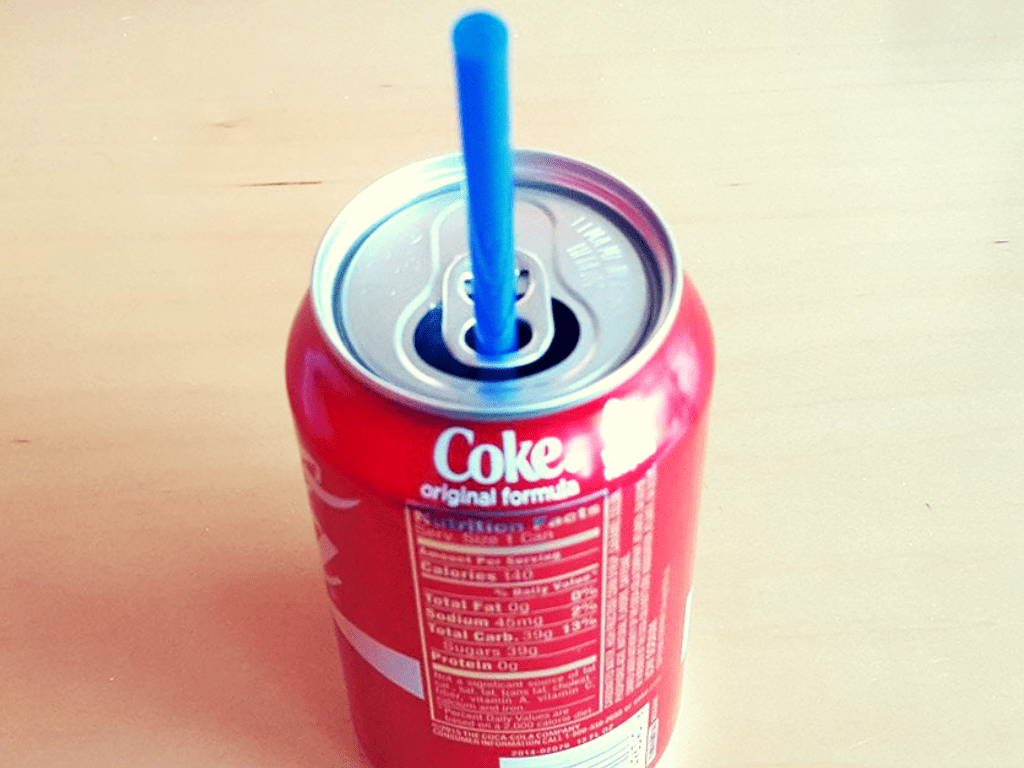 42. The small squares of extra cloth
The reason seems obvious, the extra buttons are in case one of them fall, and the fabric serves to amend a hole or ripper, right? The truth is that, although it can be used for that purpose, its function is to test the cleaning products beforehand and avoid damaging the complete garment utilizing a product that could ruin the material.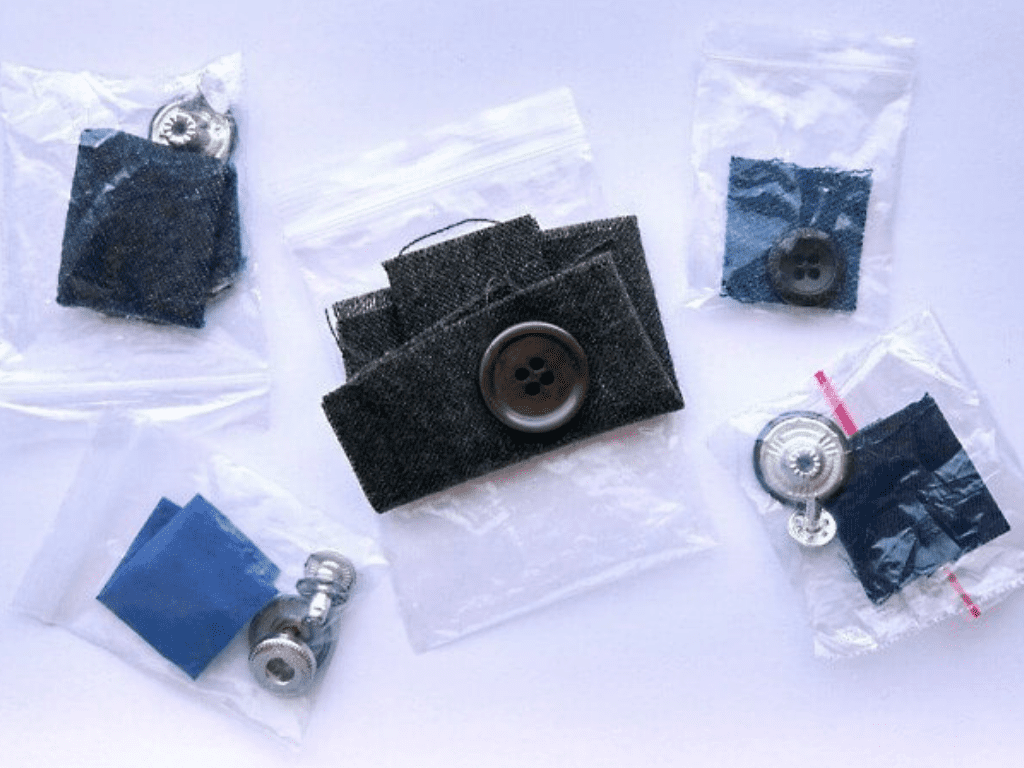 41. The loops on the top of the supermarket cart
While most people do not know their purpose, these loops are designed to help people with their purchases. Its real function is to allow buyers to hang bags with light or fragile items such as bread and eggs, preventing them from being crushed by the rest of the products.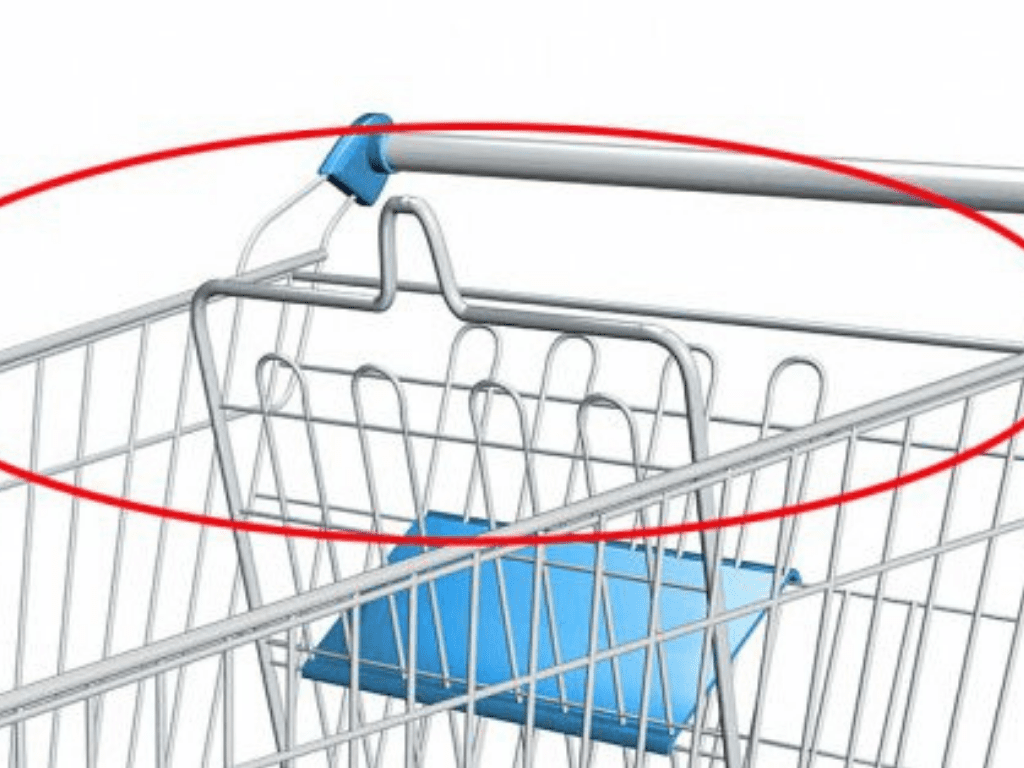 40. The half-belt on the back of the coats
It is usually used in trench and pea coats and was developed for army men. They wore large jackets that could be folded like blankets, so the purpose of the half-belt was to collect all the extra material so that the soldiers could walk freely.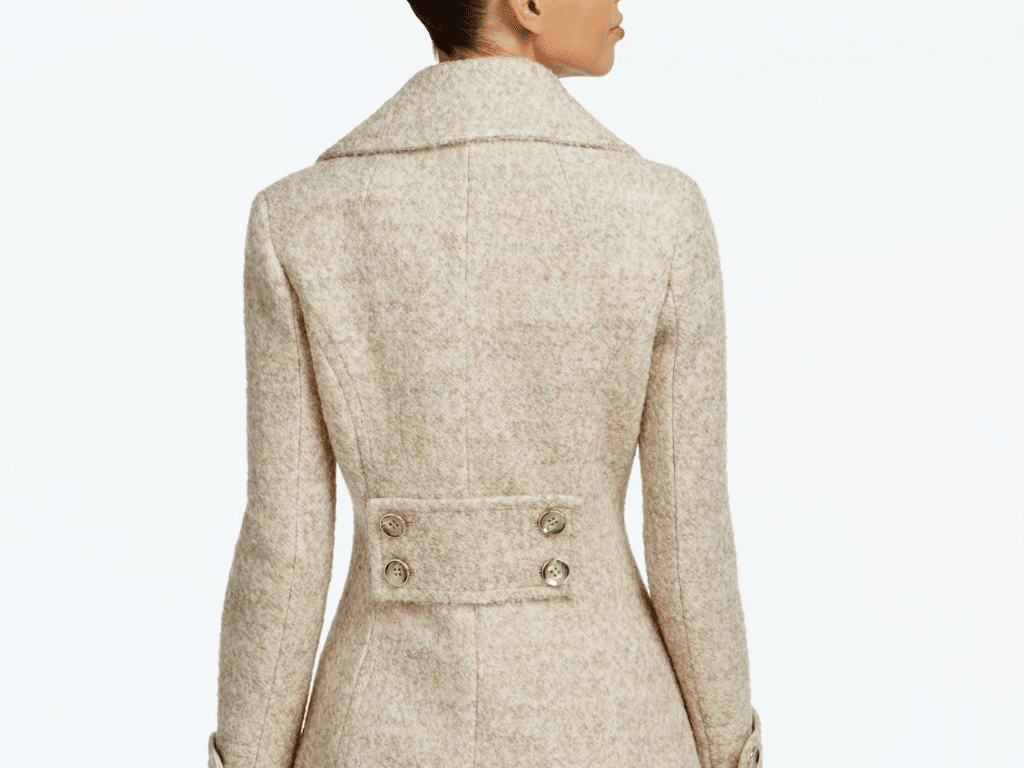 39. Extra holes on the sides of Converse shoes
Many people assume that these holes only serve to improve the flow of air in the shoes, or merely as a fashion statement, but the reality is very different. The Converse shoes were designed to fit the basketball players, so these holes allowed them to adapt the fit of their shoes and prevent the laces from fraying.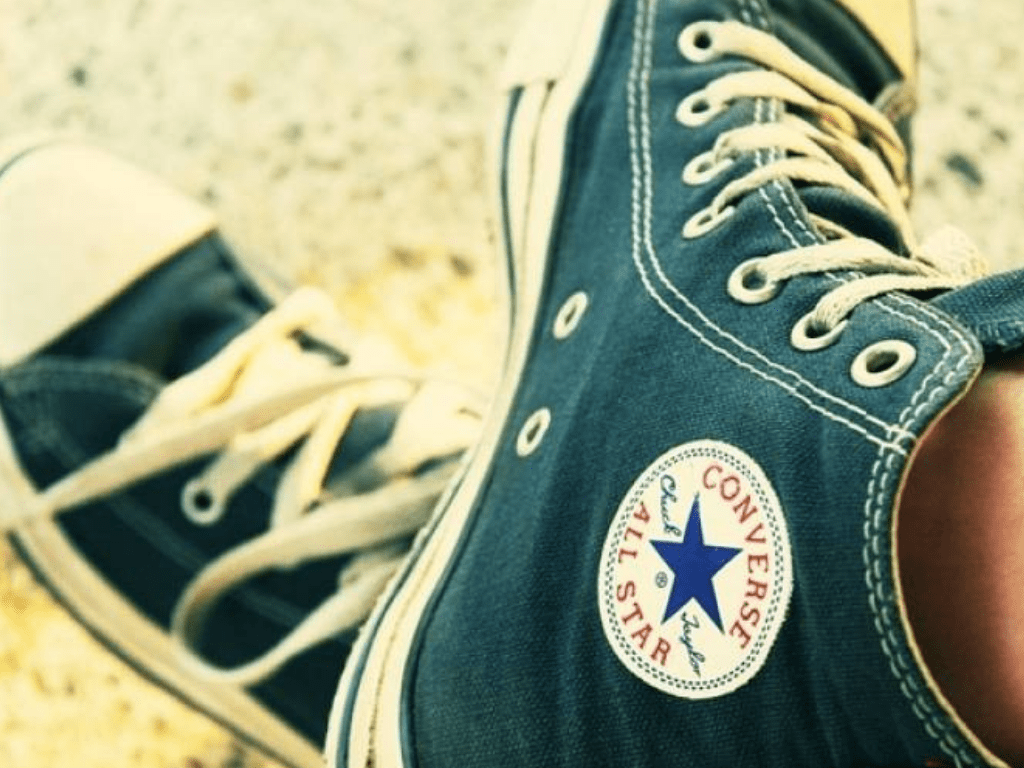 38. Margins in the notebooks
Many years ago, rats were a common plague in all houses, and one of their favorite foods was paper. The margins on the sheets of paper were designed to protect important work that might be written, giving the rats a margin of paper that they could chew first.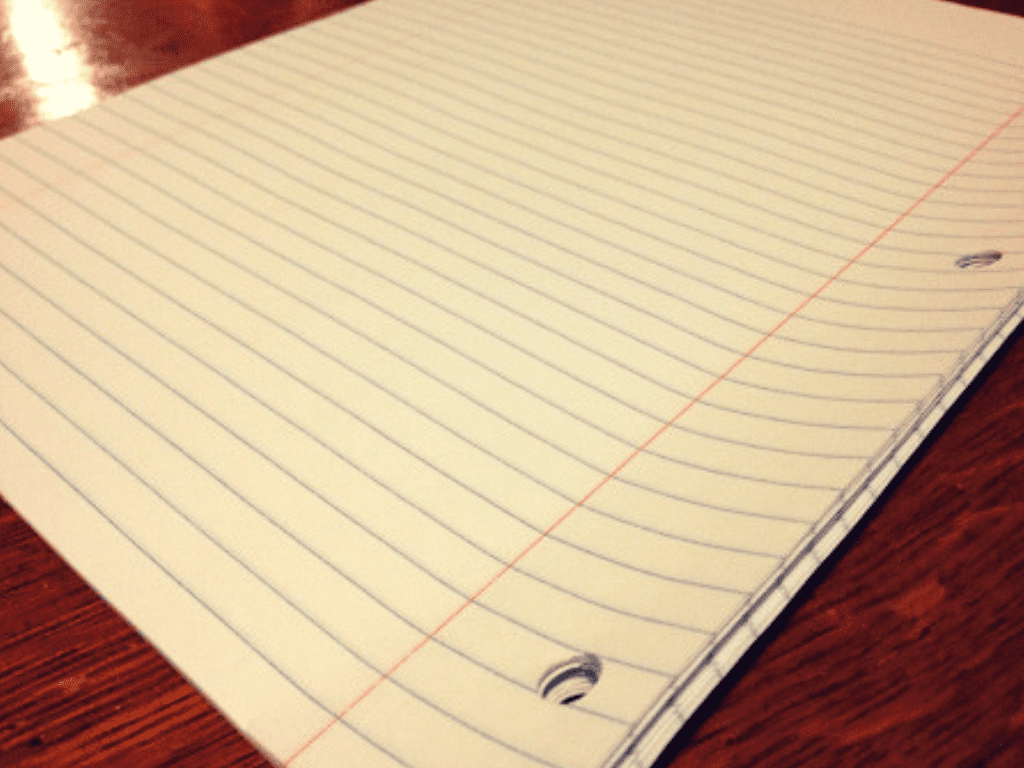 37. Paper cups for condiments
Due to the number of fries that are served in fast food restaurants, we always need some more sauce, right? It all comes down to the purpose of the folds of the paper in which they are made because when you unfold the paper container, it becomes a small plate that can contain much more sauce.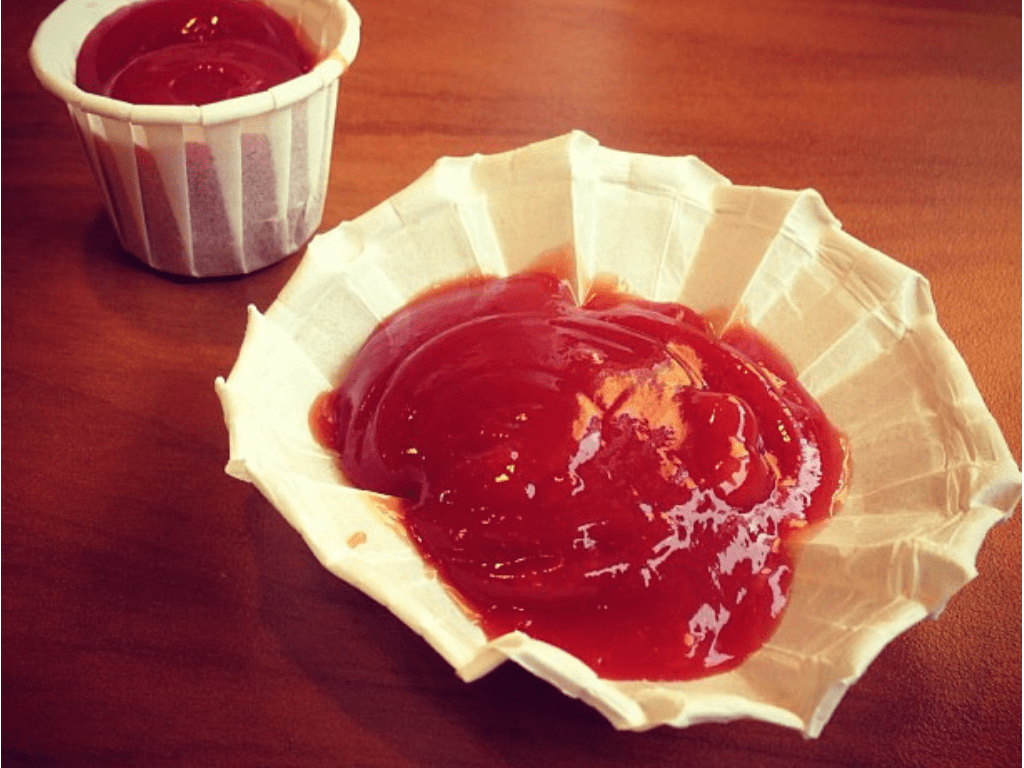 36. Chinese food takeout containers
Its purpose is similar to that of cups for seasoning because the small boxes of Chinese takeaway food can be deployed to become a small cardboard plate that you can use to eat your food quietly without messing up something else.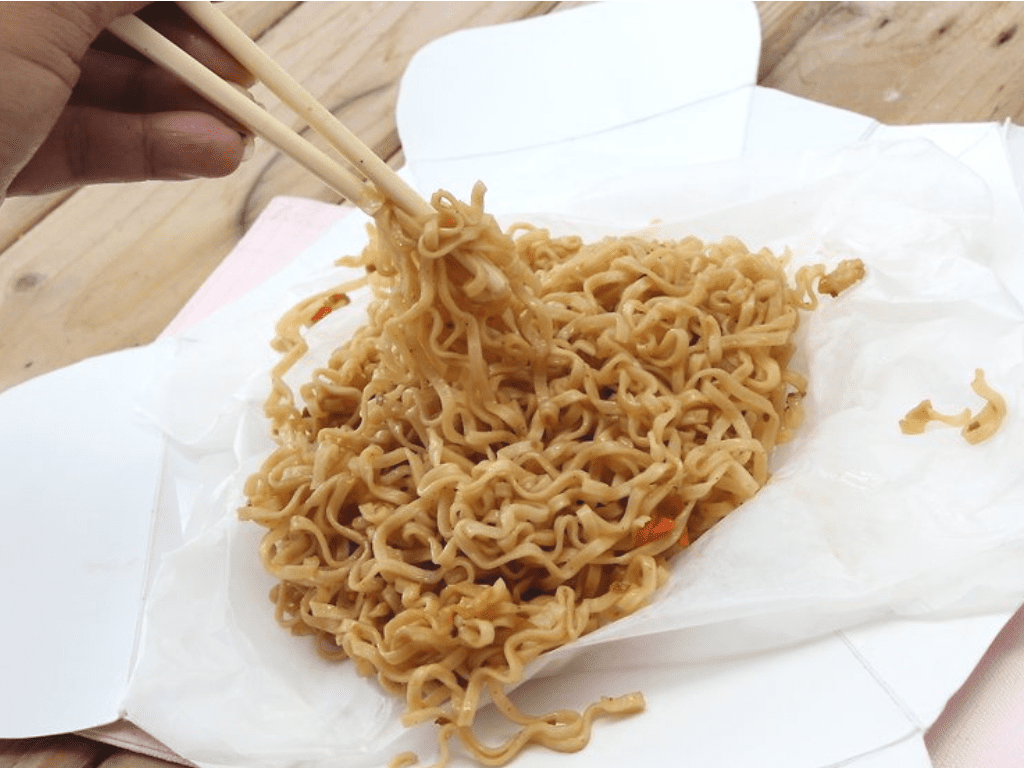 35. The small pocket in the female underwear
Although many women have found very useful uses for this additional space in their underwear, it is not designed to be used as a pocket in reality. It is an extra piece of fabric sewn to provide more hygiene to women, but to save time and money, manufacturers do not end up sewing one end, and it looks like a pocket.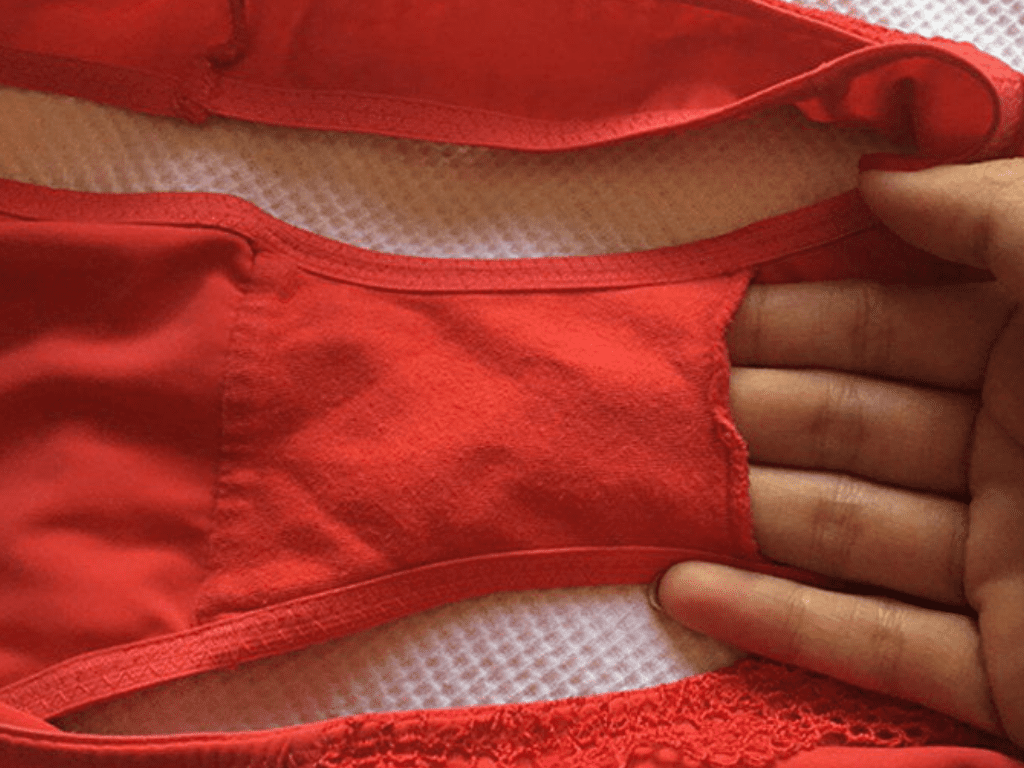 34. The plastic cover on utility knives
This lid can be removed and, using the slot at one end, used to break the tip of the blade and use a new and sharper razor blade located underneath it. Using this lid to perform this procedure instead of the hands makes the process faster and avoid unwanted accidents.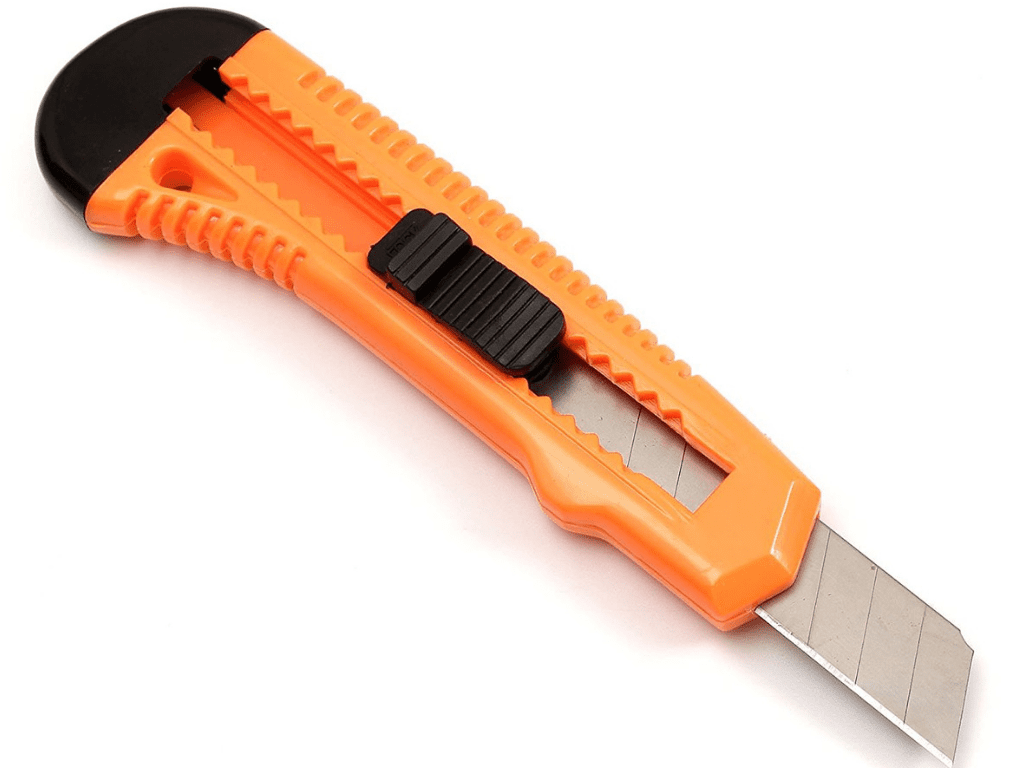 33. The neck of beer or soda bottles
Almost everyone in the world is familiar with the design of beer bottles or soda bottles, but very few people know why they are designed in this particular way. Why do you think the neck is so long?
It turns out that the shape of the neck is designed so that people hold the bottle by the top, preventing body heat from affecting the product and allowing you to finish drinking your beer while it's still cold.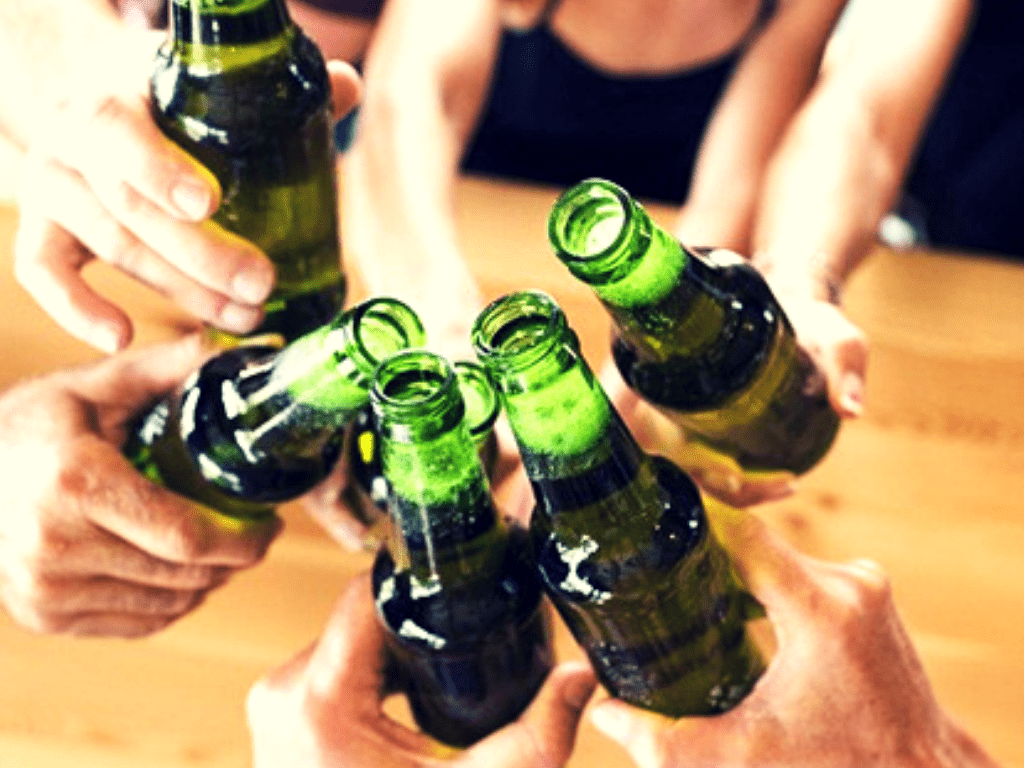 32. The metal plate under the staplers
This small plate is called an anvil, and by turning the stapler upside down, you can adjust it so that it is aligned with the apparently random hole in the metal plate. This is a configuration that allows you to place a "temporary staple" by guiding the arms of the staple outwards, allowing it to be easier to extract when needed.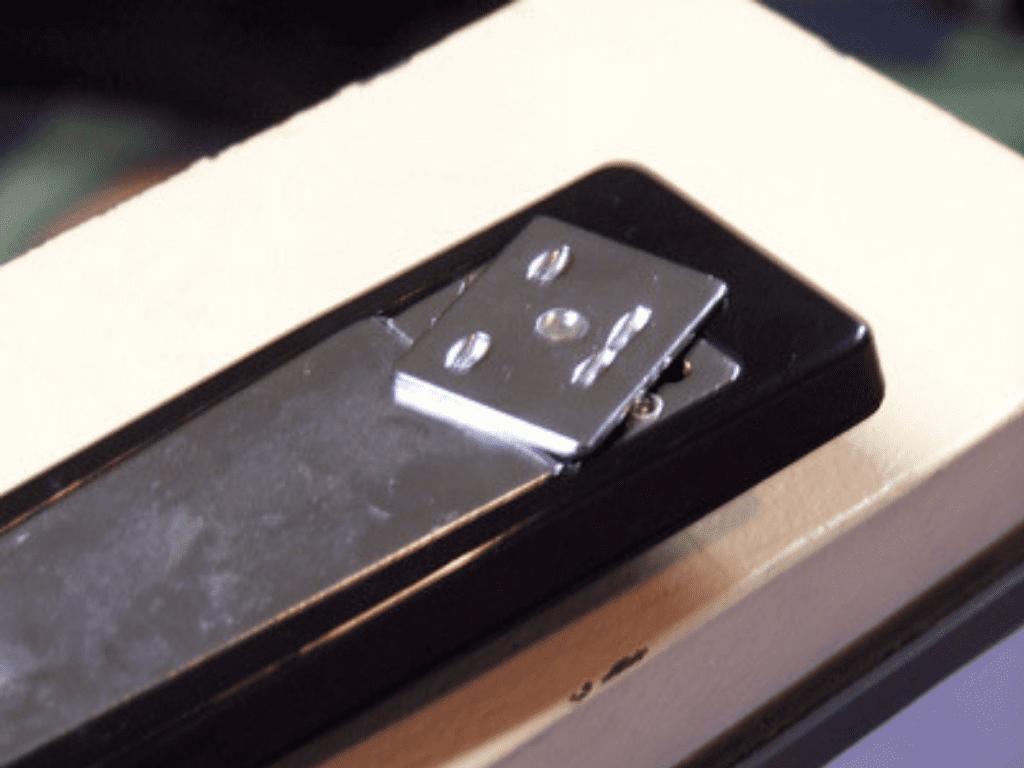 31. The hole in the top of a lollipop
The reason why this hole exists is that, when the manufacturer pours the melted candy, part of it leaks through this hole and becomes hard, preventing the candy from falling off the stick until you finish eating it.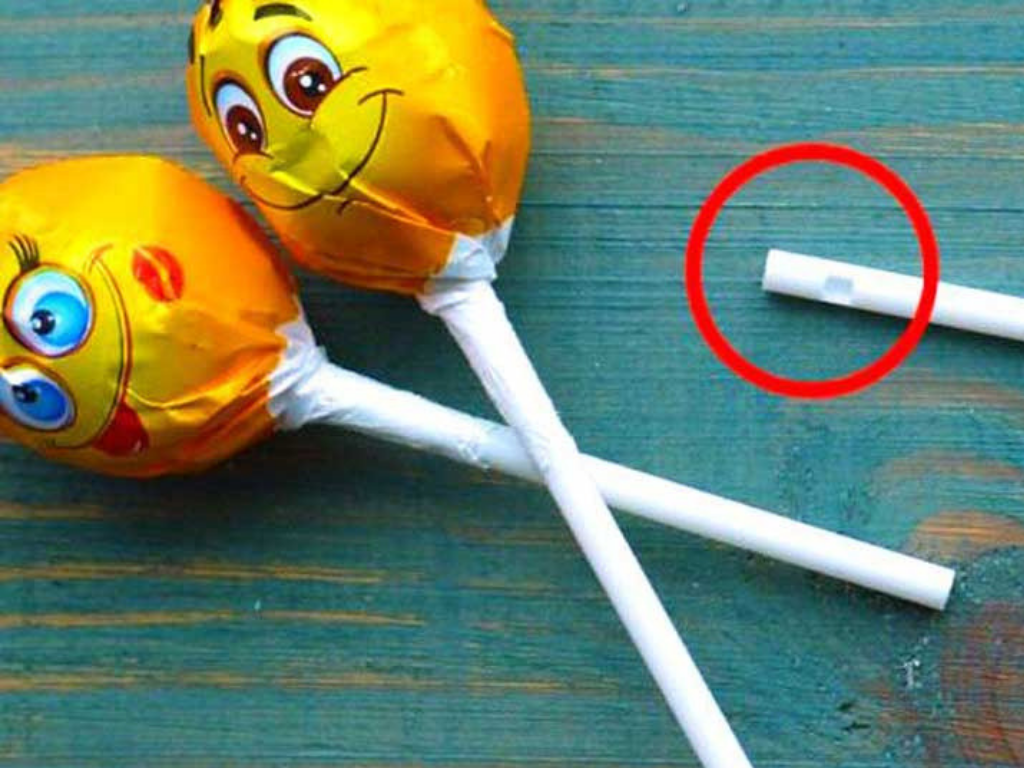 30. The plastic cover of disposable cups
This design may seem very basic, but the reality is that it has a multifunctional purpose that adapts to all the needs of the person. It holds the liquid inside the container but also has a series of specific flanges that allow it to bend and serve as a coaster.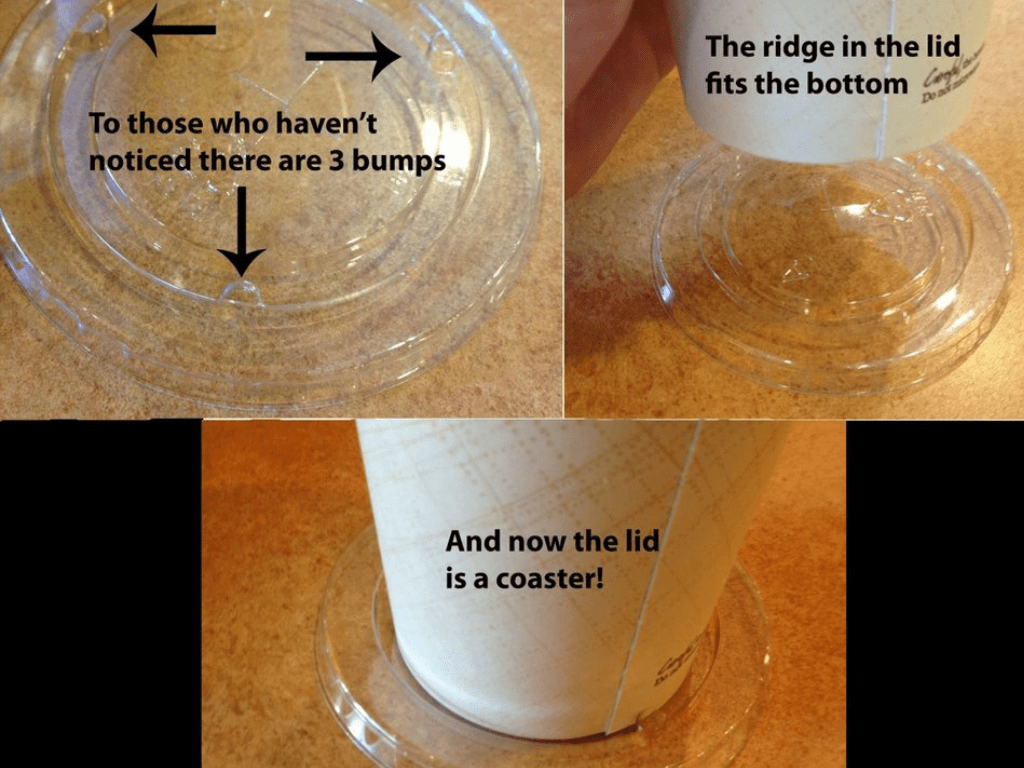 29. The hole in the pasta spoons
Although many people use it to filter excess water or sauce from pasta, its real purpose is to determine the portion of dry pasta necessary for each of the diners, avoiding preparing more than you have to and helping eaters to not exceed with the size of their plate.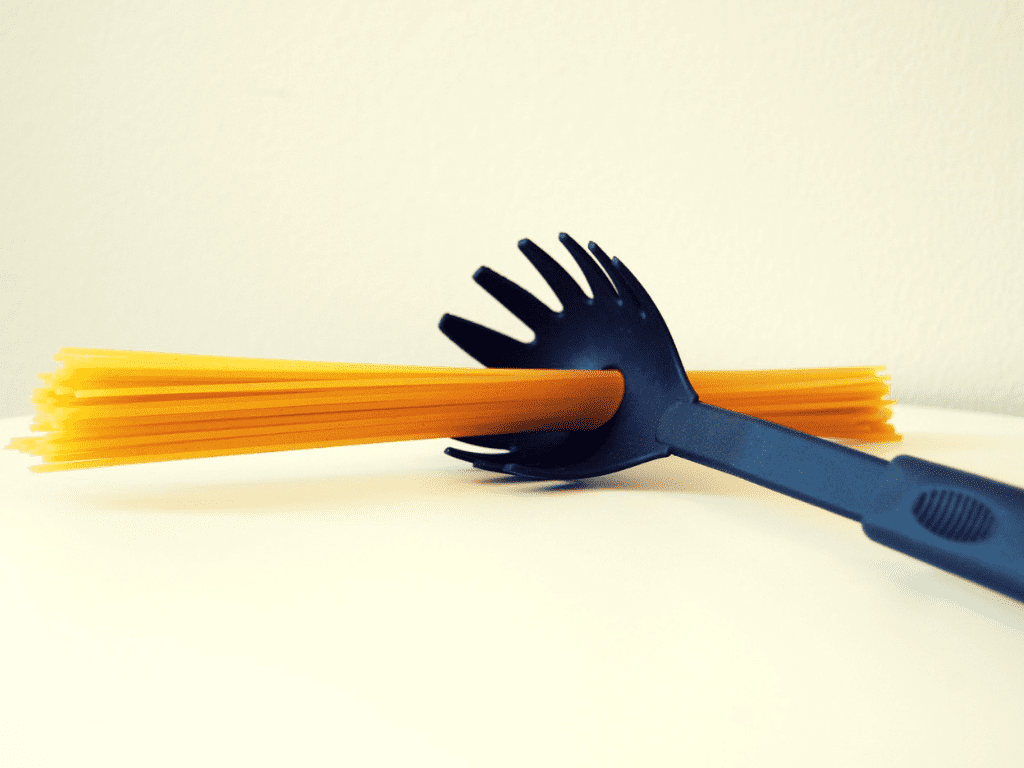 28. The removable headrest
The design of the headrest is quite peculiar and innovative, even though many people do not know its characteristics. It can be adjusted so that people can support their head comfortably during their trip, but this is not their only use.
When removing the headrest, it has a pair of long metal bars with dull tips. If you are ever trapped in your vehicle or are in danger, you can use the headrest to break the glass and quickly escape.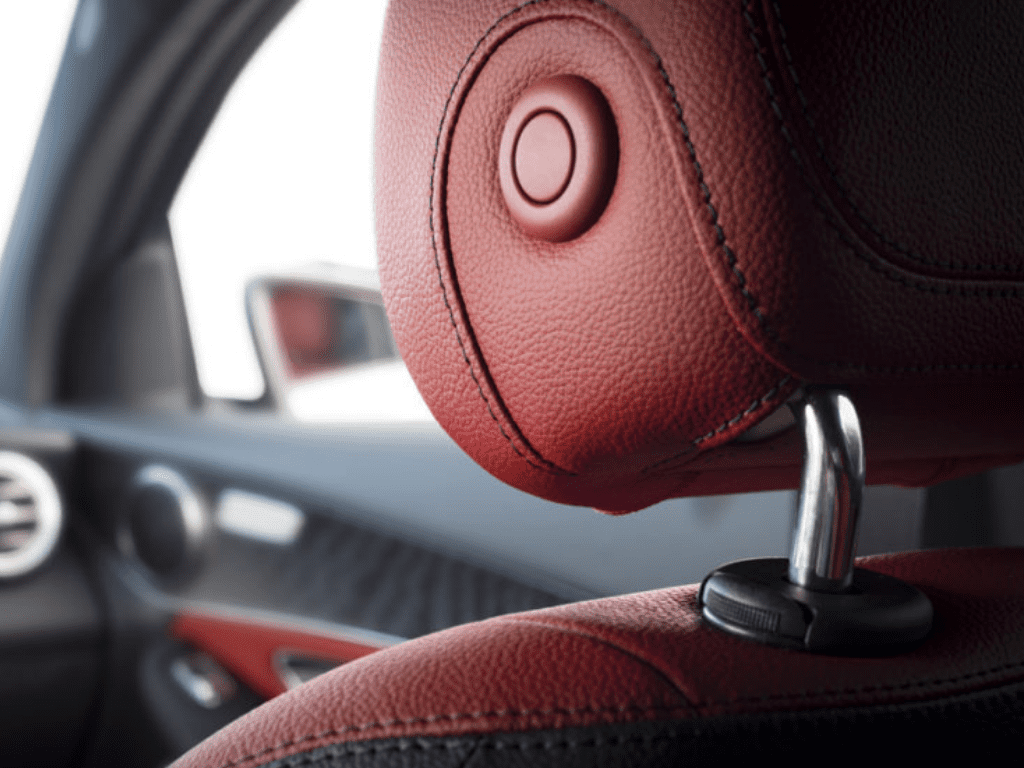 27. The bands on the audio connectors
The crests and shapes of an audio jack are not present only so that the adjustment is perfect when they are plugged into a music player. These bands are made of an insulating material that is used to protect the cables while transmitting the sound.
Also, the number of bands indicates the end to which they must be connected. Three bands indicate that that end of the cable must be connected to a stereo or amplifier, while two bands indicate the end that should be connected to a device.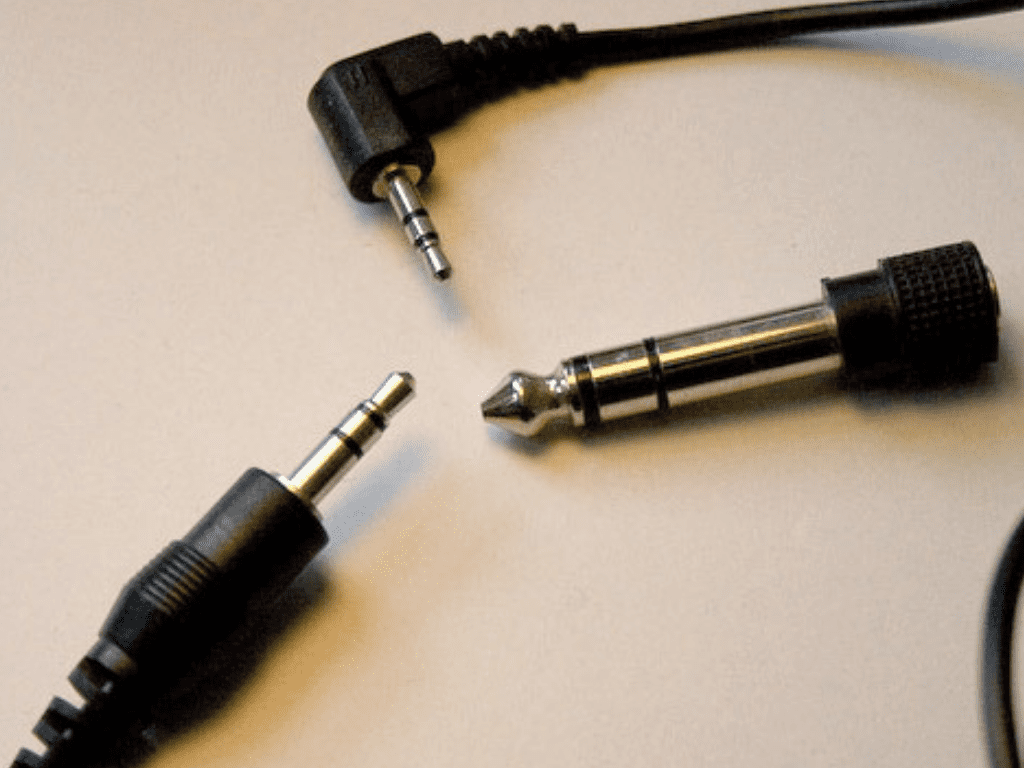 26. The hole in the aircraft windows
This small opening in the lower part of the windows serves two different purposes. Initially, it allows the flow of air to regulate the pressure of the cabin of the plane so that it is not excessive and breaks the windows while the plane goes up, and in addition to this, it prevents the airplane windows from fogging with the warm breath of the passengers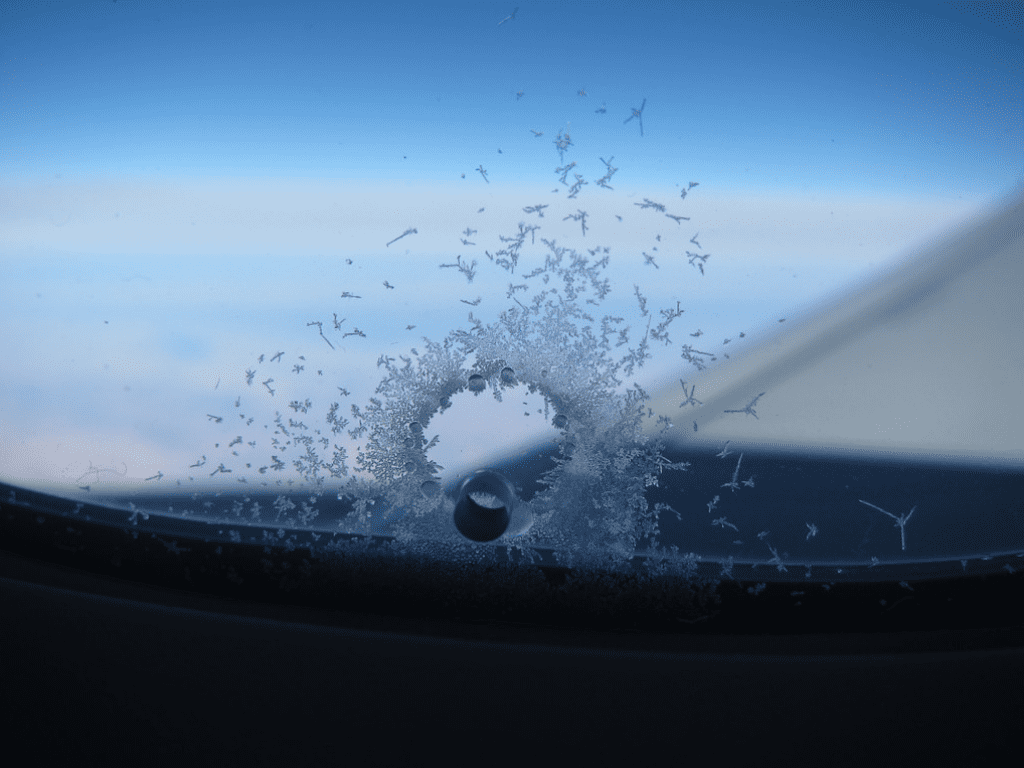 25. Silica gel
This gel is known as a desiccant, and its purpose is to absorb moisture from its immediate surroundings. These small packages are filled with these small gel beads that can absorb moisture around them up to 50%, so they help preserve everything that can be damaged by moisture.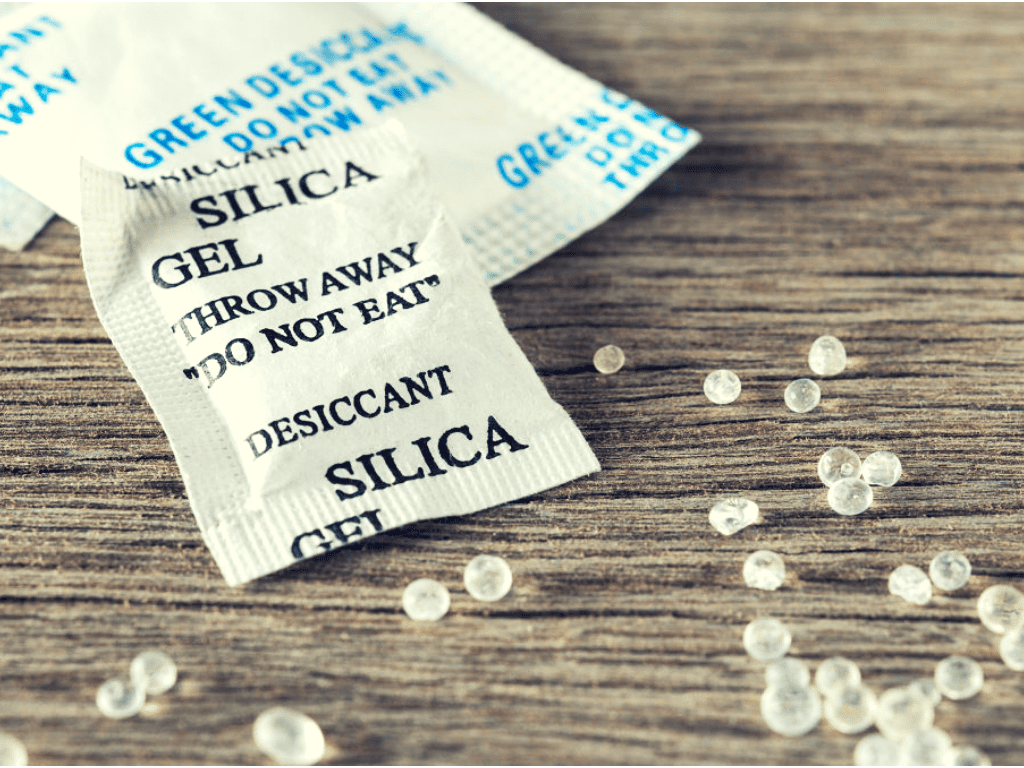 24. The notch in the bottom of wine bottles
This notch is called a punt and was initially used in wine bottles because they were handblown, so the seam on the bottom of the bottle was pushed in to avoid any bulge in that part of the bottle and maintain its vertical balance
Currently, it is added by tradition, although many people say that it helps to accumulate sediment, preventing it from floating in the contents of the bottle. Similarly, it helps in champagne and carbonated beverages by evenly distributing carbon dioxide pressure.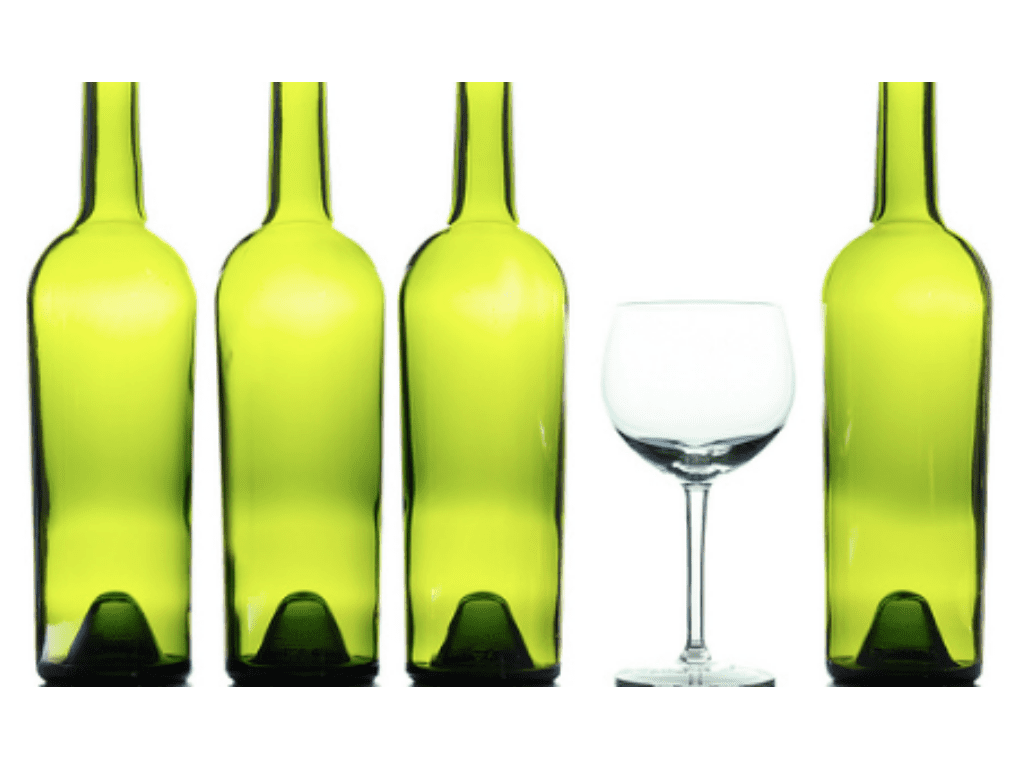 23. Rubber protrusions on the tires
These low elevations inside the tire slots are there to tell people when to change the tires. While many people use the trick of the coin to know when to replace them, another easy way to find out is by detailing if the edges of your tread are up to the bumps.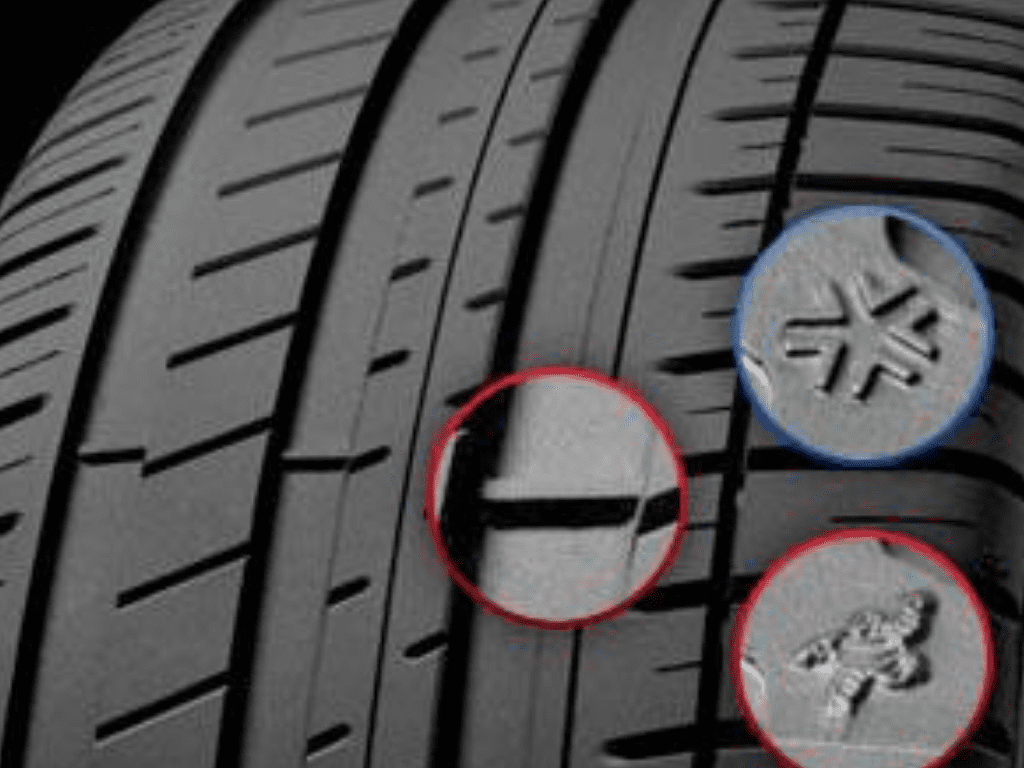 22. Two-tone erasers
Although it does not serve to erase ink marks as many people believe, the opposite sides of these erasers are designed to erase pencil and graphite marks on different types of art papers that are more sensitive to tearing or damage if an ordinary eraser is used with them.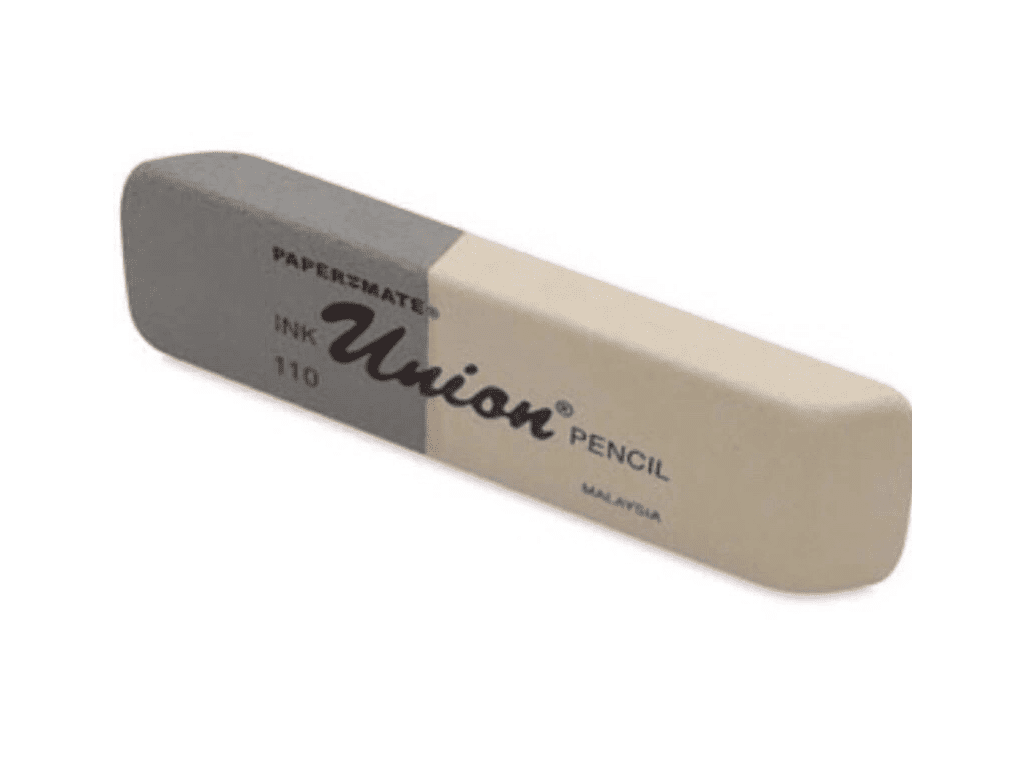 21. The second hole in a gas can
When filling these gas containers, it is possible that you have noticed that there are two holes with lids. Although many people believe that this second hole is used to pour the contents into smaller containers, their real purpose is to let the air out of the can while you pour gasoline to avoid fuel spillage and accidents.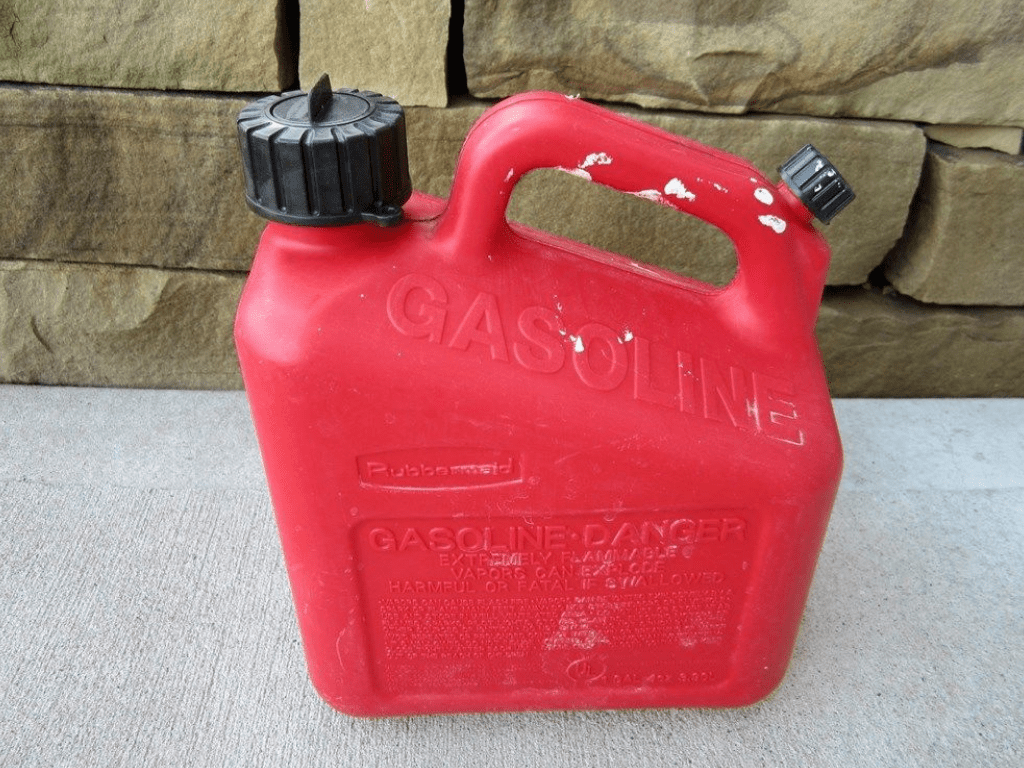 20. The lines in a Solo Cup
These cups have become a synonym for partying for many people because it is widespread to see dozens of these bright-red items in meetings between friends or in any movie where there is a fraternity party or university students. Their color easily hides what people are drinking, and they are relatively inexpensive, but their design has another function.
The lines present in the cup determine the amount of each of the most common types of beverages that should be served. The first lower line is the equivalent of 1 oz. of strong liquor, the second mark is the recommended dose of wine, that is, 5 oz., And the third mark is the 12 oz. indicator, which is the perfect amount for a beer.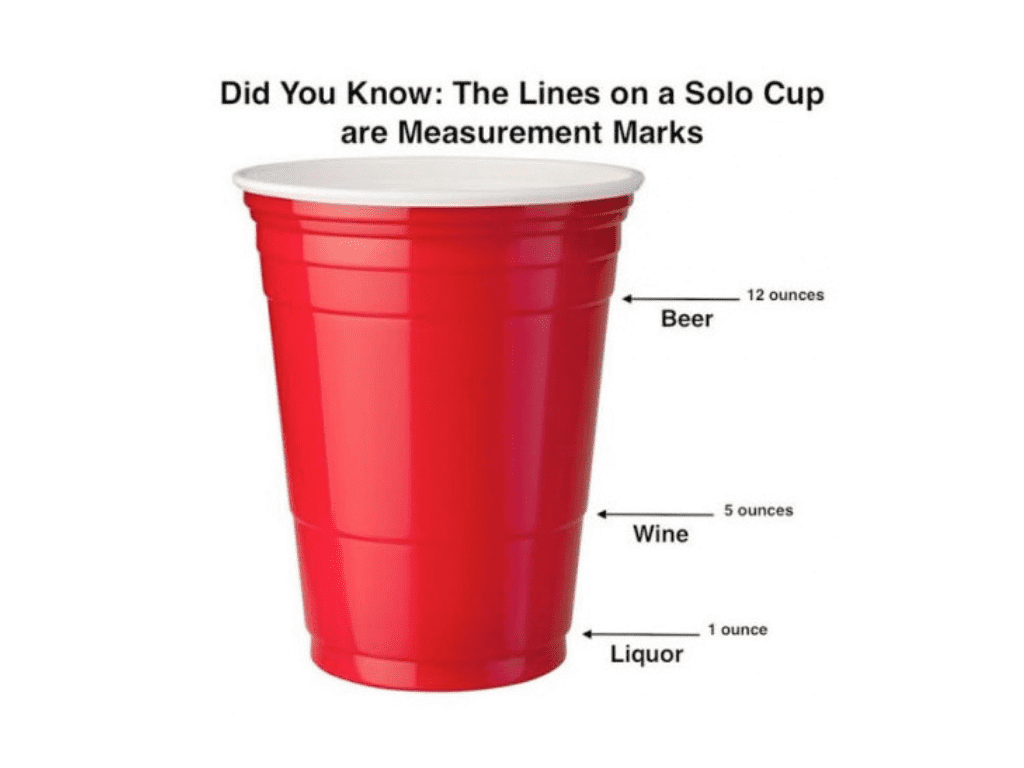 19. Holes in running shoes
When you buy a pair of new running shoes, it is very likely that you have noticed that they have some extra holes near the top. These holes are for the laces, but not everyone knows exactly how to use them. They are designed so that runners can tie their shoes in different ways that give them a customized fit to the type of race and terrain they will face.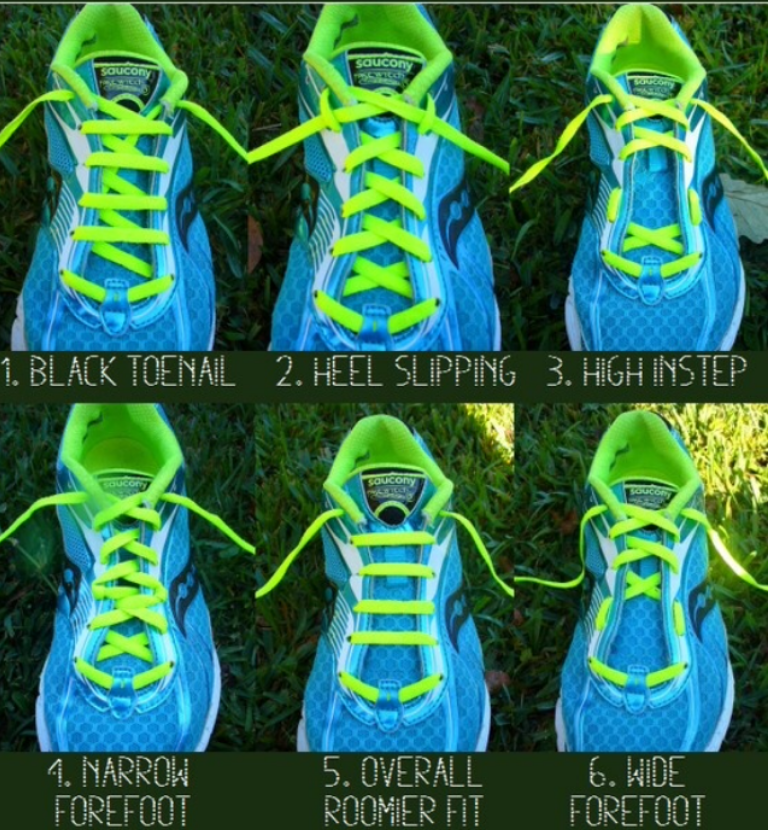 18. The wavy side of a Bobby Pin
Although it seems very common, most women do not know the exact position in which the pins should go and use the wavy side up as if it were something fashionable. The reality is that these waves are made so that the pin stays in its position and does not slip through the hair, so, it must go facing down the hair.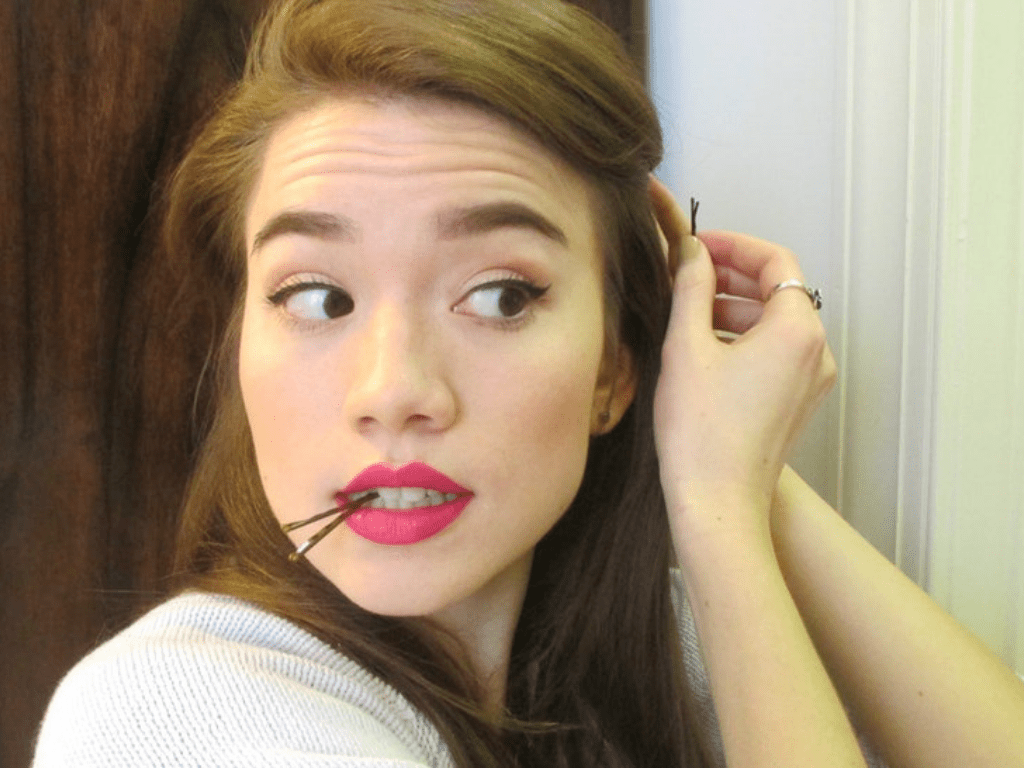 17. Stripes on the toothpaste
Some people think that the colors in the toothpaste have to do with how the brand or the company identifies itself, but the reality is that these were added to satisfy the need to let buyers know the characteristics of the toothpaste.
The blue stripe was added so that people would know that the product can freshen their breath, and the red one so that they knew that it serves to control the plaque. Although some other products that do not have them also have these functions, the strips proved to be an excellent way to sell it.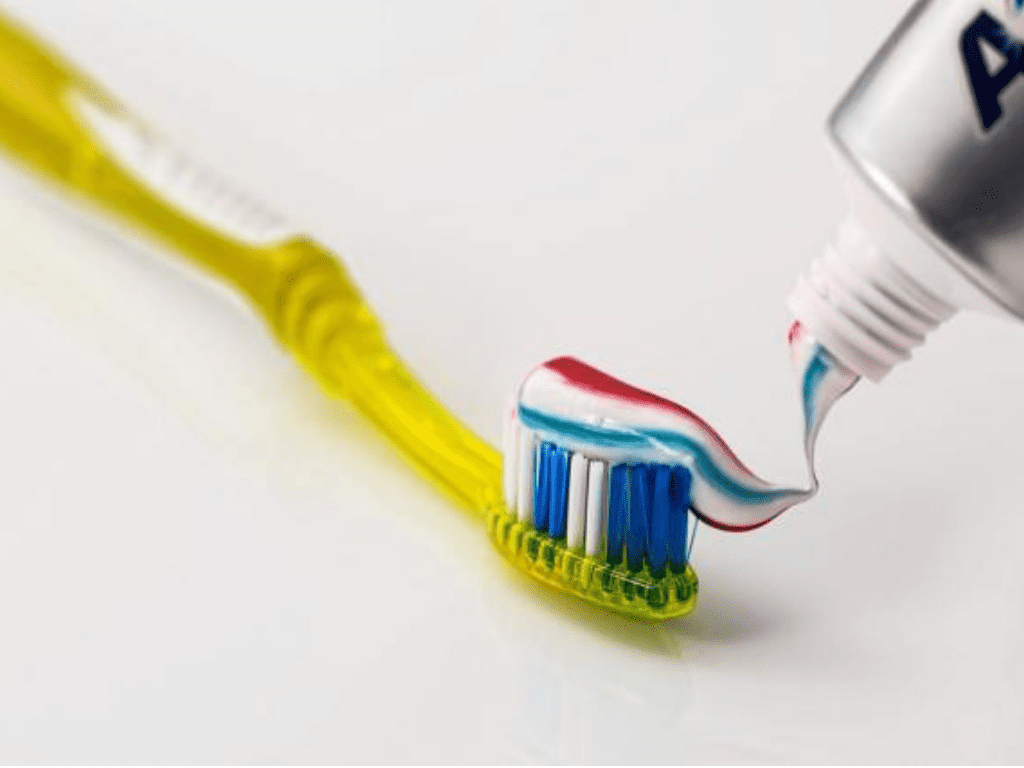 16. The square spoon of the McFlurry
If you love sweets, it is very likely that you have eaten McDonald's McFlurry once or twice in your life. If so, it is very reasonable that you have wondered why the spoon that comes with this ice cream has a square hole in the back that extends through the handle and narrows to the bottom.
Although many use it as straw as the ice cream melts, its real function is to serve as an accessory to the ice cream machine that mixes the ice cream to facilitate this procedure using the spoon as part of it. Then they give you the spoon, and this reduces the cleaning of the machine.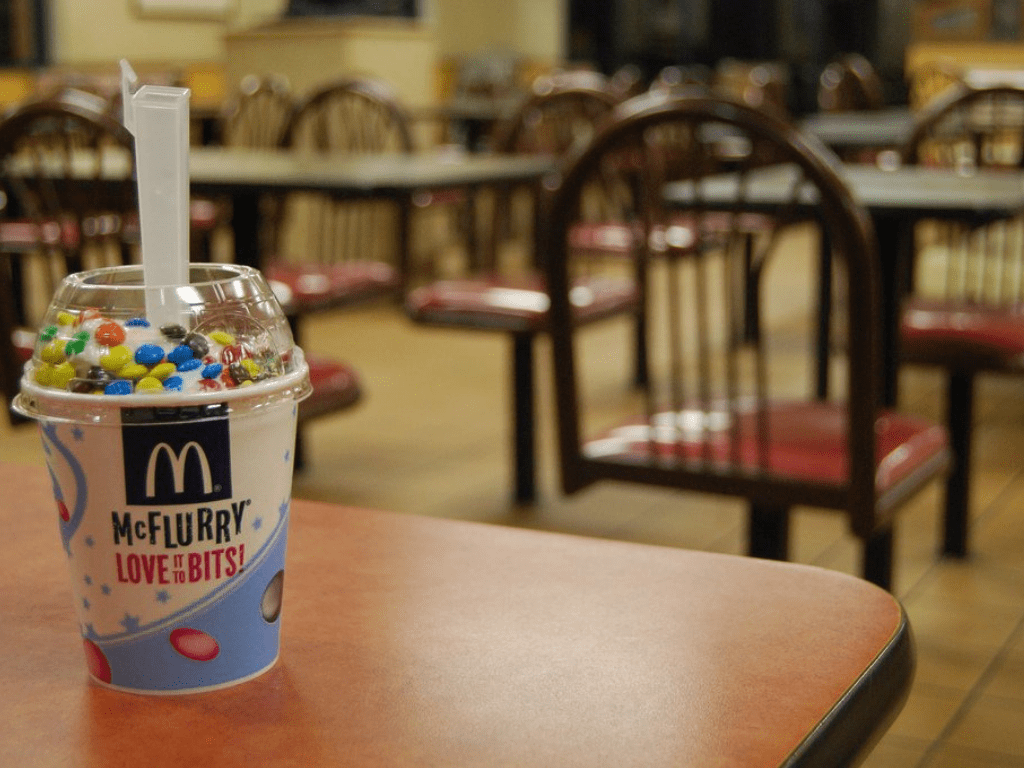 15. The handle in a Jerry Can
These cans of fuel are very familiar to people who like to camp or travel a lot because they are a convenient and safe way to transport little more than 5 gallons of gasoline when you go to lands far from civilization or decide to undertake some adventure.
The handle of these cans is designed with a triple handle to ensure that the weight of the fuel is distributed evenly when one or two people carry it. If you are alone, you use the central handle, and if someone helps you, each one grabs one of the side handles.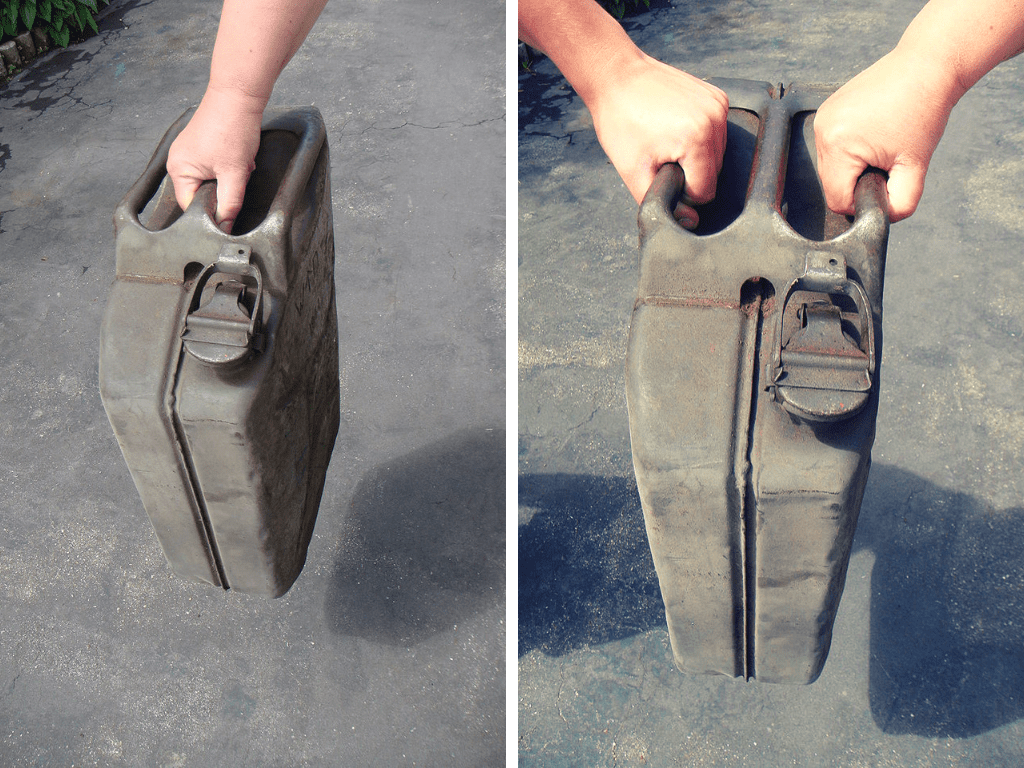 14. Wooden hangers
Many people think that the purpose of wood hangers is only to be an elegant and refined version of plastic or wire hangers or a way to make pieces of clothing look more expensive while they are on store shelves.
The reality is that these hangers are usually made using cedar wood, which is known to repel insects, moths, and maintain a delightful aroma, not to mention that it is very resistant and durable. These hangers are perfect for hanging clothes susceptible to insects such as coats or wool jackets.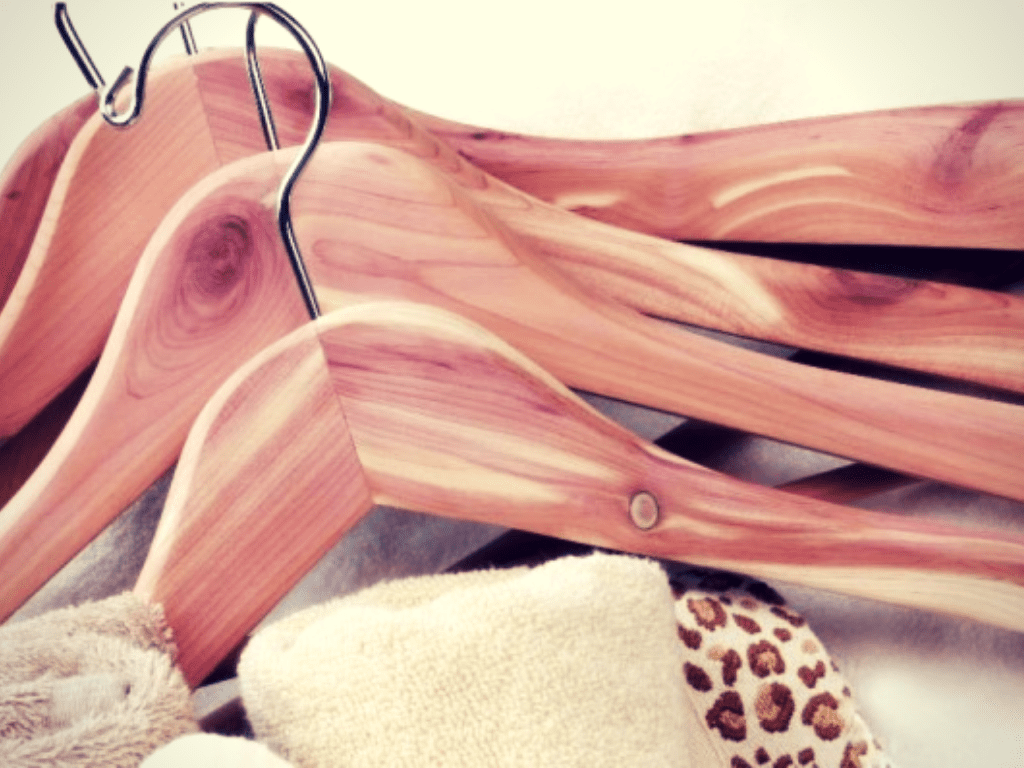 13. The hole