The Funniest Windshield Notes Left For The Worst Drivers Out There
We all agree that people who park or drive bad deserve to be told the truth in the face, accompanied by many fines so they can learn their lesson, but some of the notes that people leave in the cars of these people adopt an alarming and extremely hilarious attitude. The following image list collects some of the best signs that can be found on the internet and shows how far someone can go when they are upset by the driving skills of others.
35. This person wrote his message in capital letters to make his message as clear as possible, but also let him know that he was helping him with his acting skills for action movies.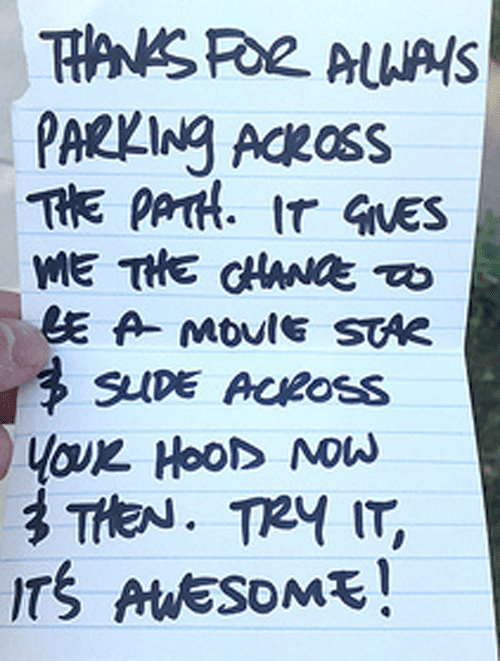 34. This person took advantage of the winter season by using snow to convey his message. It is evident and concise, but it makes the person understand that next time, there may be consequences.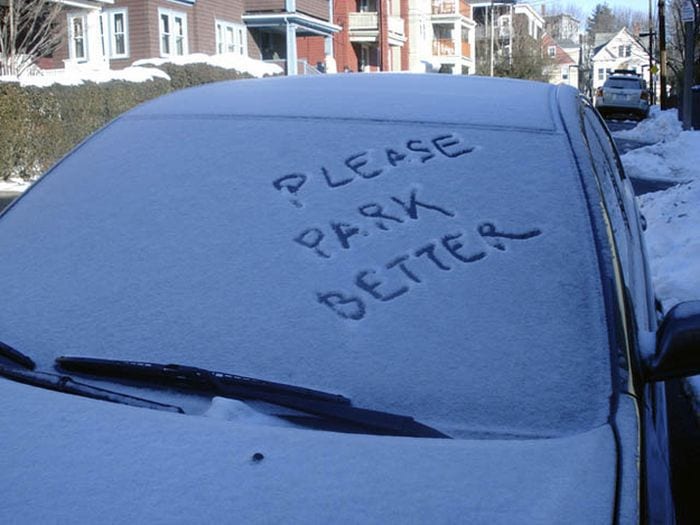 33. This person took it to the next level by comparing this person's parking skills with something as horrible as the natural disaster of Hurricane Katrina. Evidently, he found that vehicle upside down or something similar.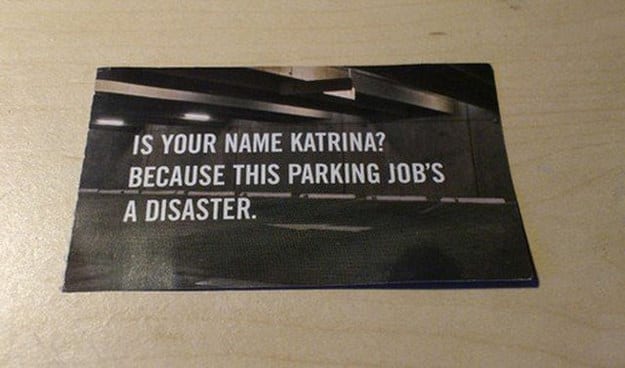 32. The person who placed this warning used a reference to the movie 'Saw' and the different games that had to be performed to escape. Hopefully, this person will learn the lesson after something like that.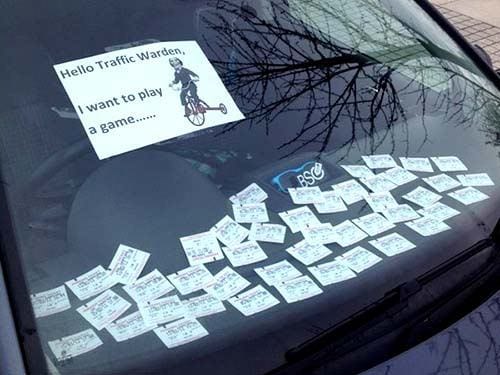 31. When you want to get revenge on someone who parks poorly, nothing better than using a piece of yellow paper. They'll think it is a fine and have one of the worst scares of their day.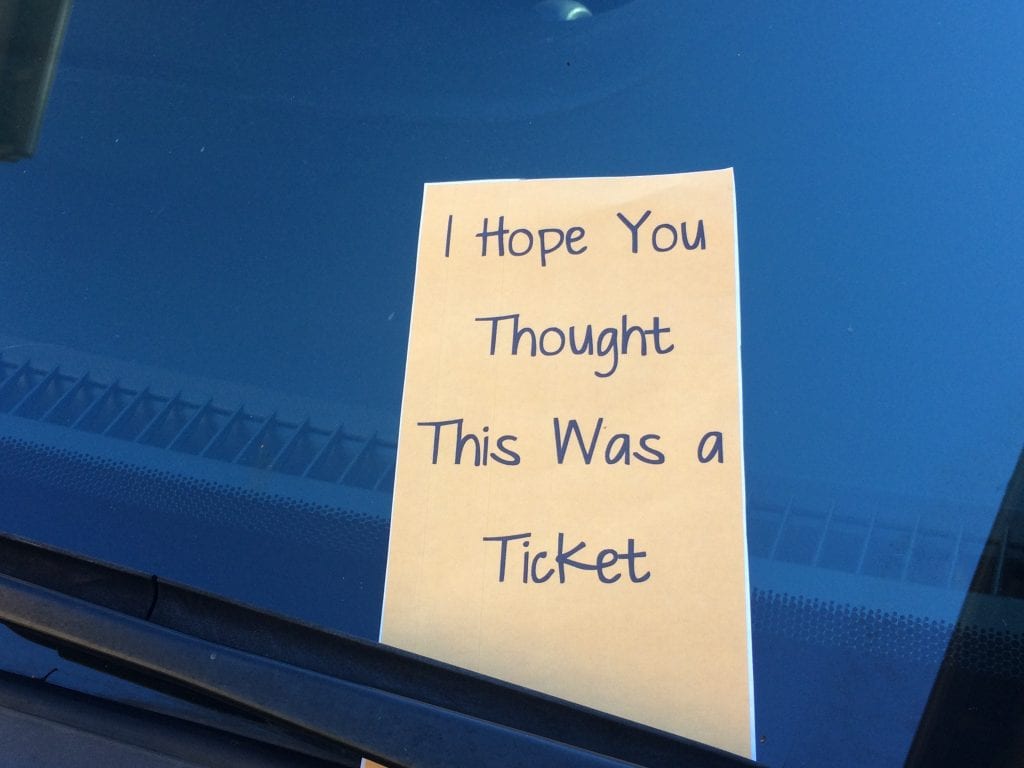 30. This is a passive-aggressive way to make this driver understand that he is not someone special who can park as he likes anywhere. It is exasperating to see something like that.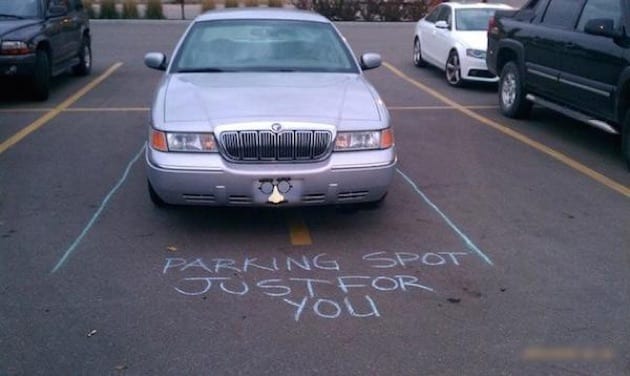 29. Using an obvious and hilarious reference to Carly Rae Jepsen's song, "Call Me Maybe," this girl's neighbors wanted her to understand that they are tired of her parking disasters.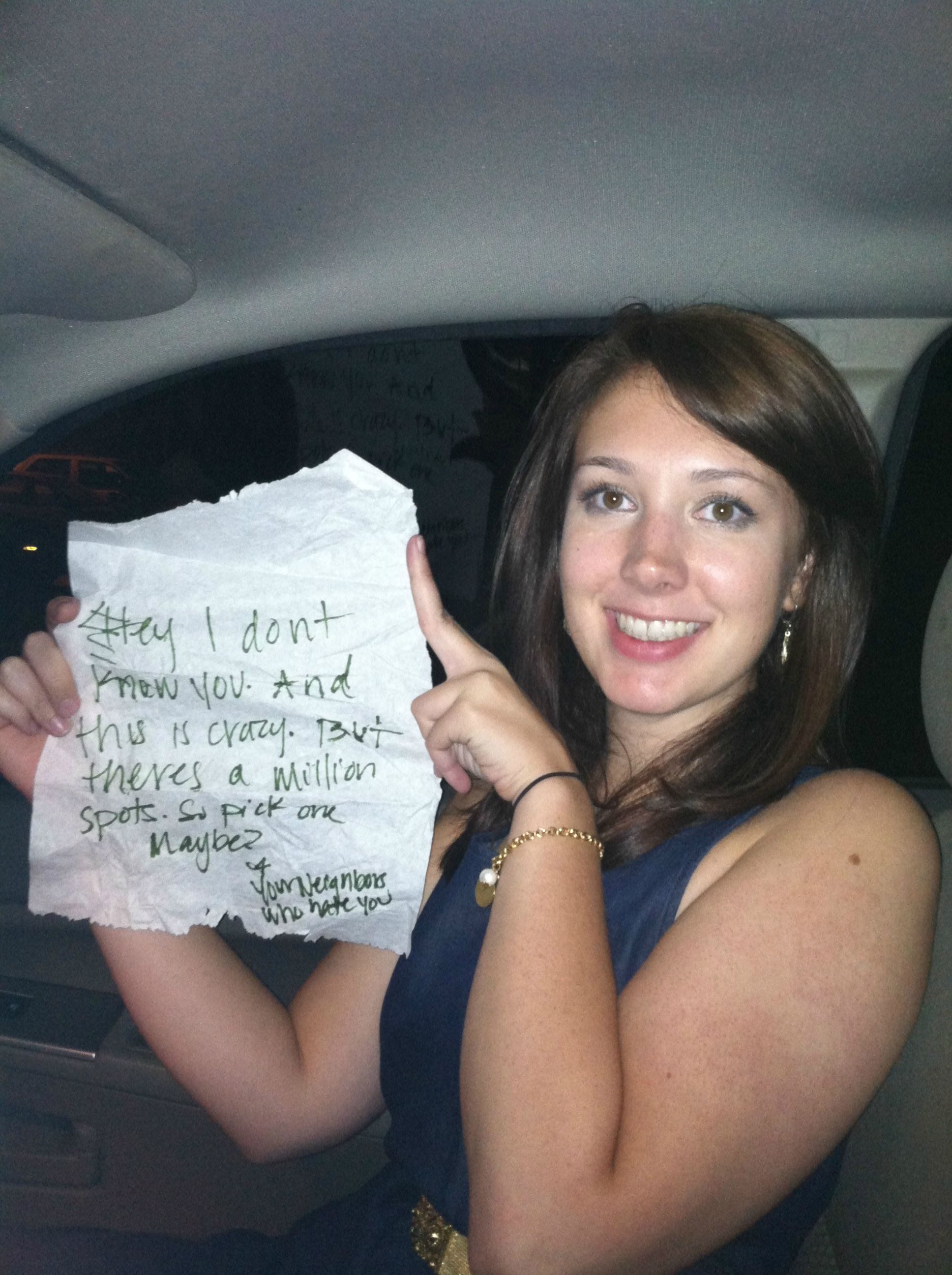 28. At least the person who left this drawing wanted to help the driver of this vehicle learn to stay within the lines and stop parking horribly everywhere.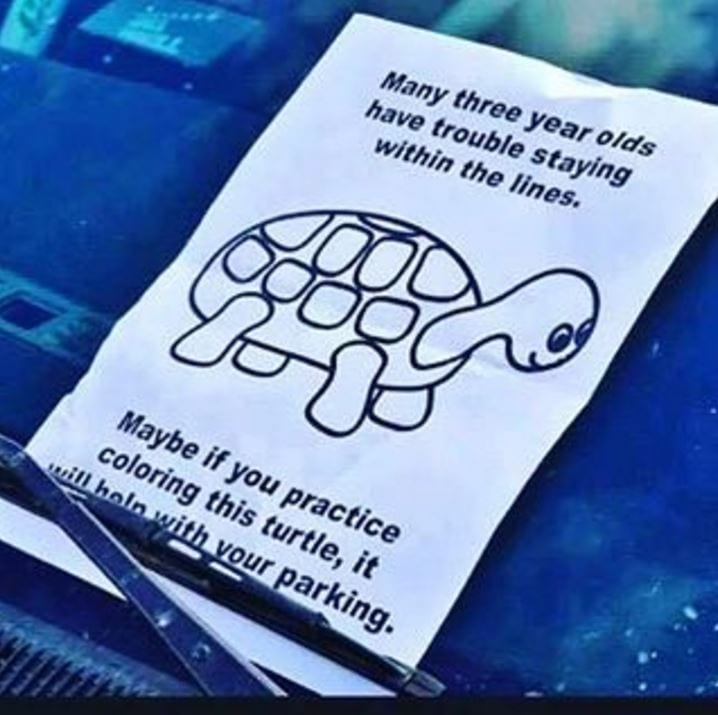 27. It seems that the popular hit, "Call Me Maybe," is one of the most used weapons by people who want to leave messages to people who park the wrong way and annoy everyone.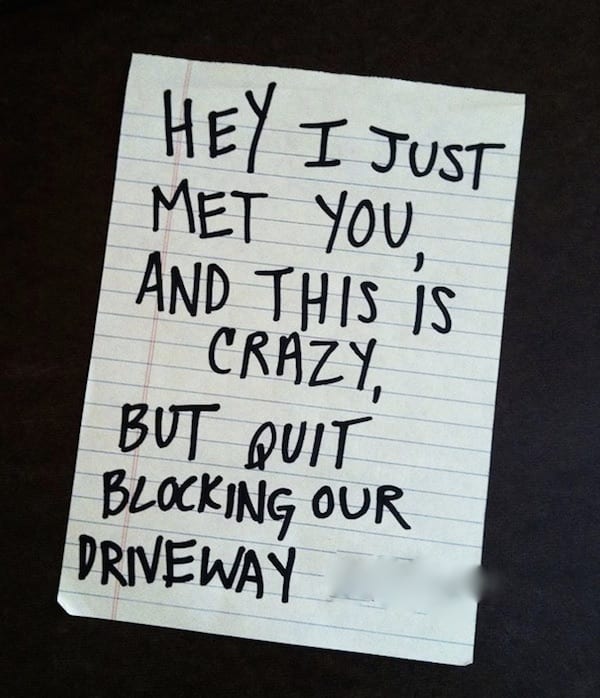 26. This particular note was left by the owner of the vehicle for the authorities to understand that he can not bear more fines. Someone pity this poor stickerless driver!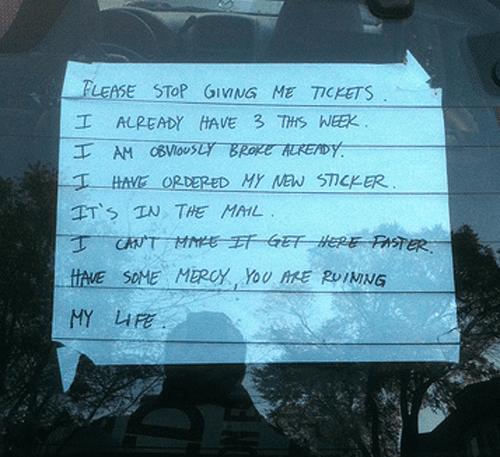 25. You do not have to be a teenager to recognize Grumpy Cat, so this person used the beloved character in a very creative way to leave an obvious warning to the owner of that vehicle.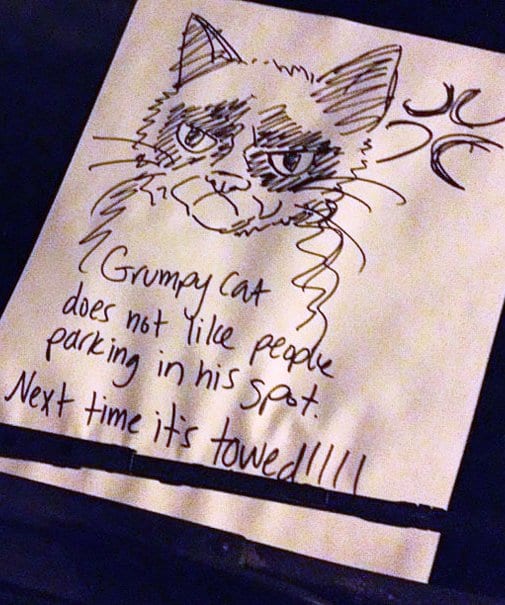 24. This person wanted to make it very clear to the person occupying his parking space that he is prepared to take revenge in the worst possible way if he continues to park where he should not.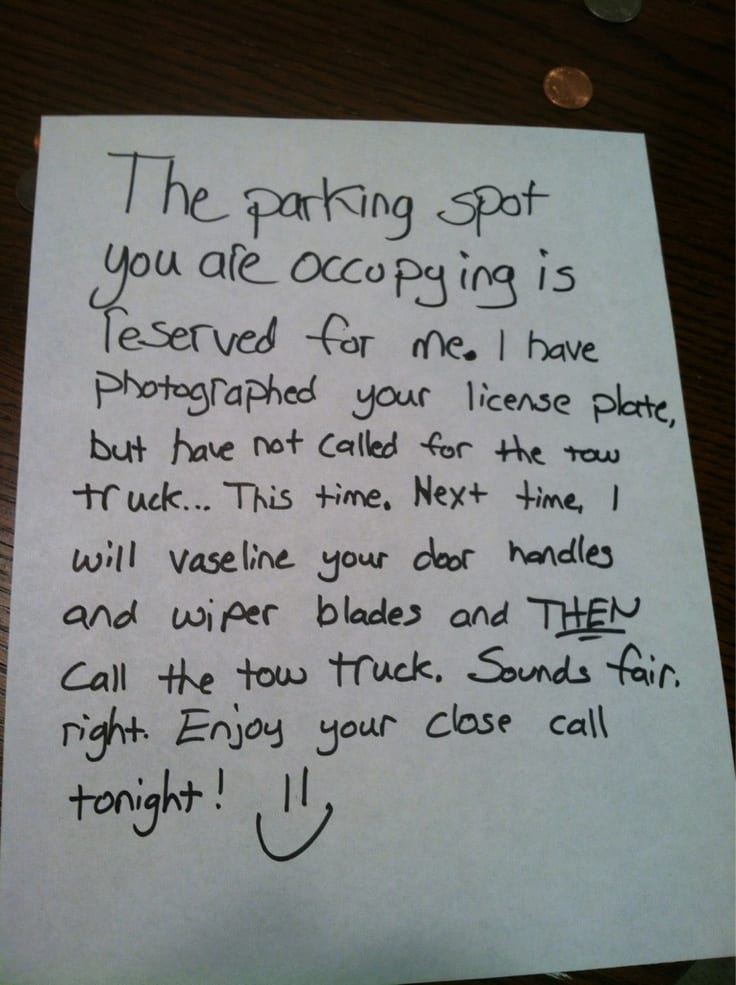 23. The author of this funny note hoped that whoever was reading it would know who the Transformers are. And he used the name of Optimus Prime to understand how disappointed he was.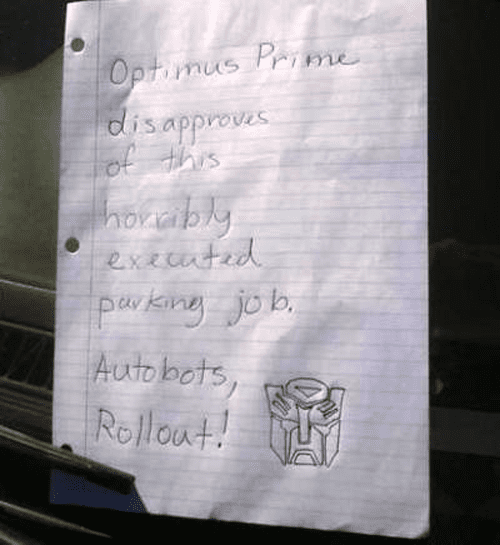 22. Sometimes, it is best to be as specific as possible to make people understand the mistakes they make, so a detailed sketch may help this poor driver.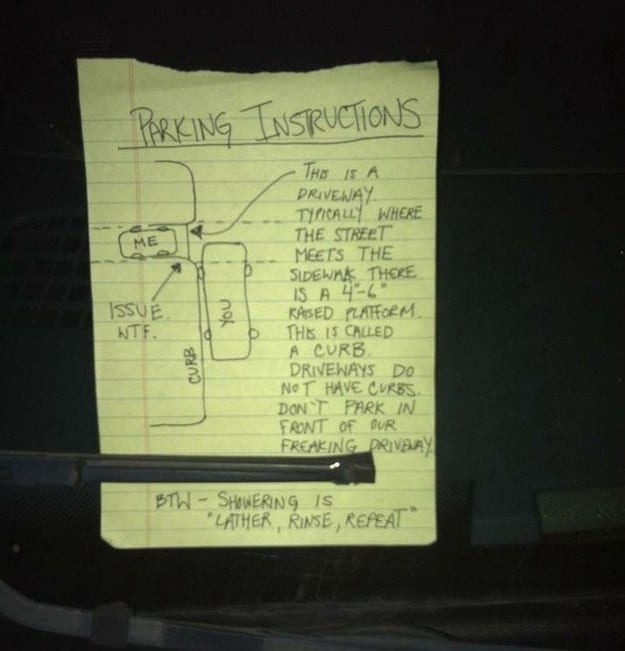 21. This card leaves a clear message: If you can not learn to park correctly without disturbing other people, the best thing you can do is use public transport and avoid problems.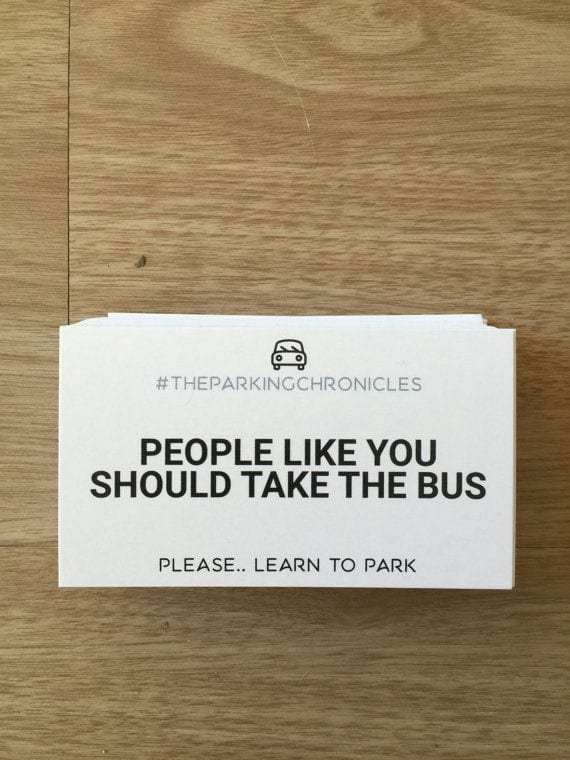 20. It is always good to find a fellow driver who decides to help you find a lousy driver that damages your vehicle. You can run, but not hide from a good Samaritan.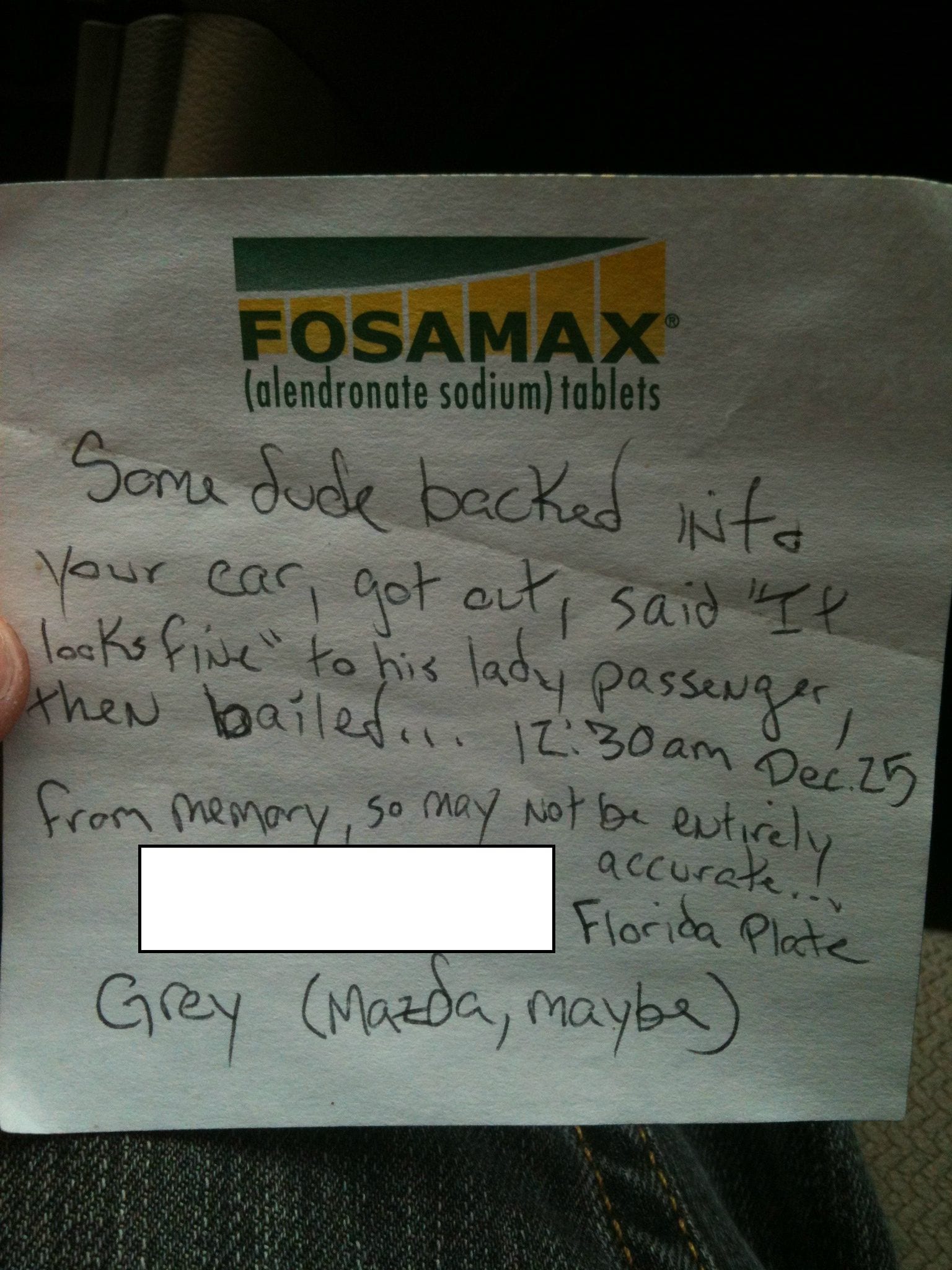 19. A fan of 'Game of Thrones' wrote this message, and if the owner of that car saw the series, he must be sure that it is a dire warning about what may happen the next time he parks badly.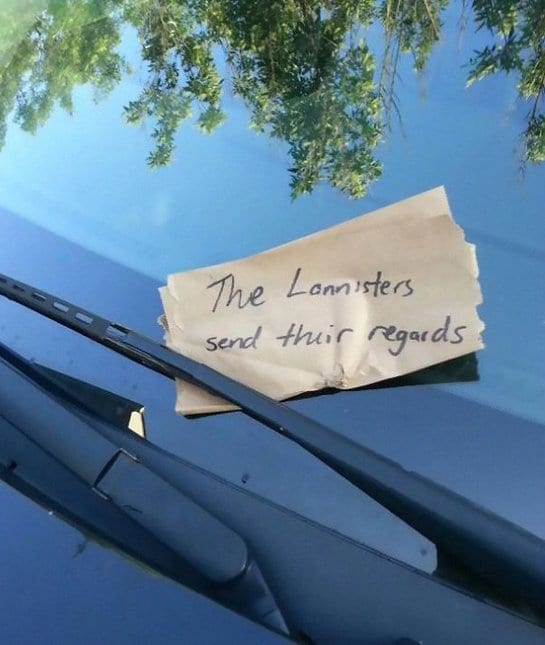 18. The person who wrote this message did it with a lot of resentment, but he did not let his emotions cloud his thinking, and used some inverted psychology to deliver his message.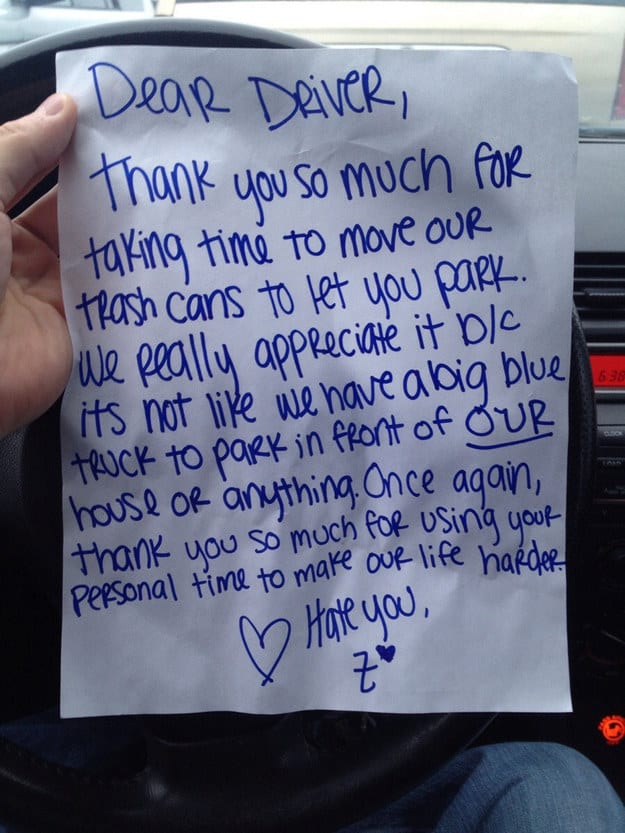 17. This note is sad but funny at the same time. The person who left it loves the Kit-Kat and could not avoid taking the chocolate from that car before it melted. He is not a thief; he was just starving.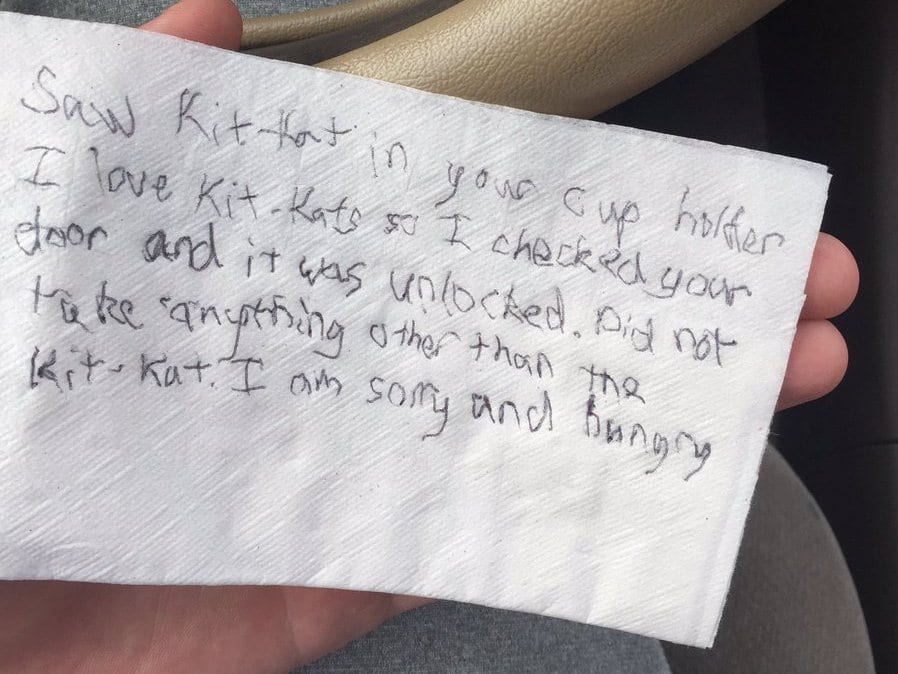 16. Many people make the grave mistake of leaving their pets or children suffering inside their vehicles, so this person wanted to make sure everyone knew how comfortable his dog was.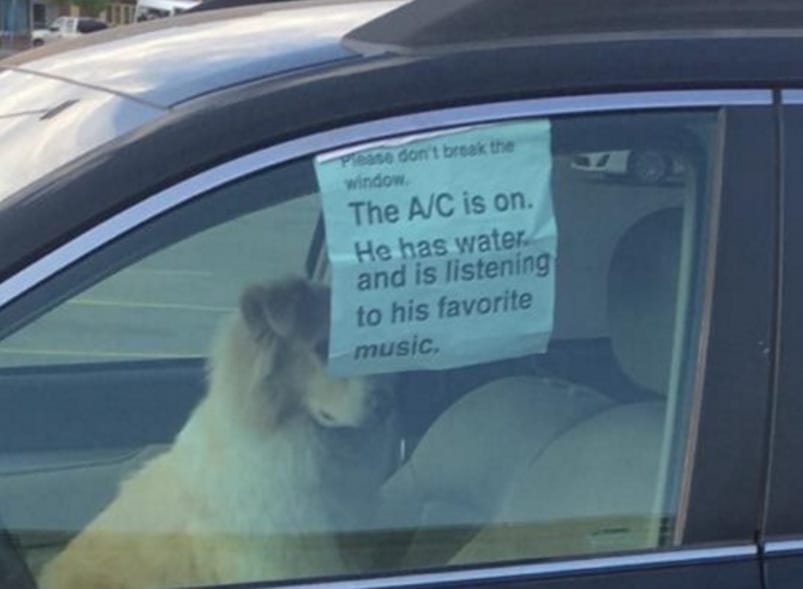 15. One of the most common weapons lately is memes, so using this meme to show your frustration to the person who parked incorrectly is the best thing you can do on some occasions.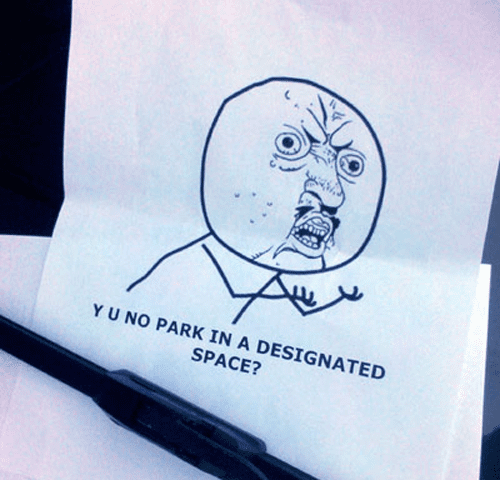 14. The form in which this letter is signed does not seem to fit correctly with the rest of it, but it shows that the person who wrote it has a great sense of humor.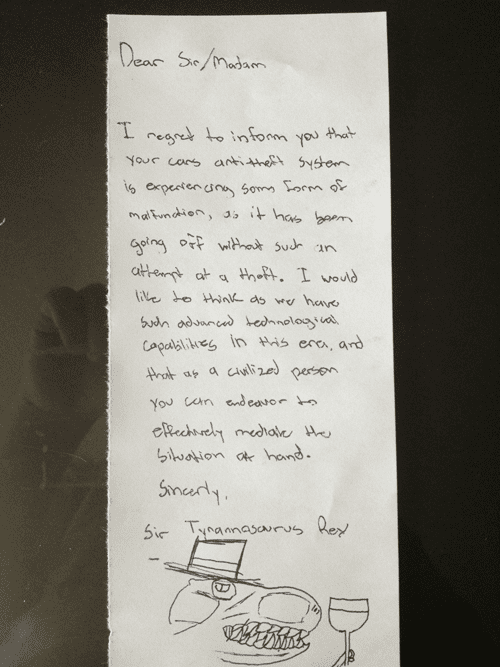 13. This sign is a clear warning that the person has angered the Potato Clan and that they are willing to take revenge for how they have offended them by parking there.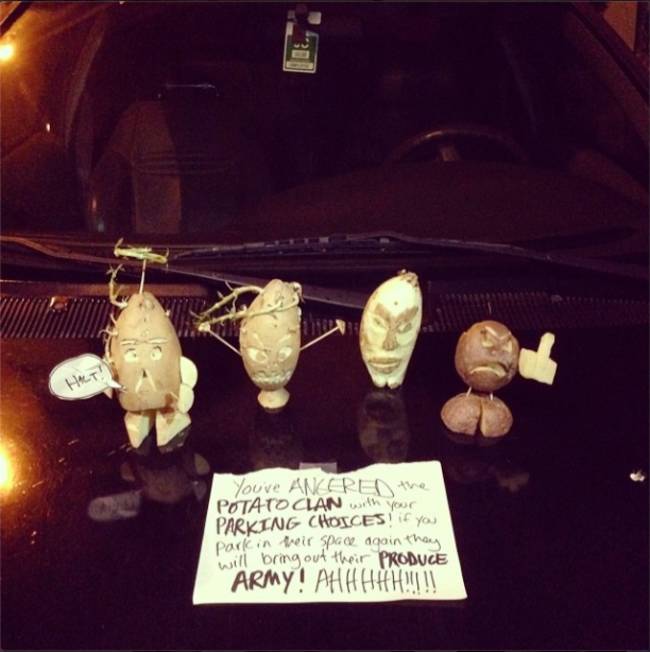 12. This seems a letter written by Liam Neeson himself according to the monologue of the movie 'Taken,' so this driver must understand that it is a grave threat and he should not take it lightly.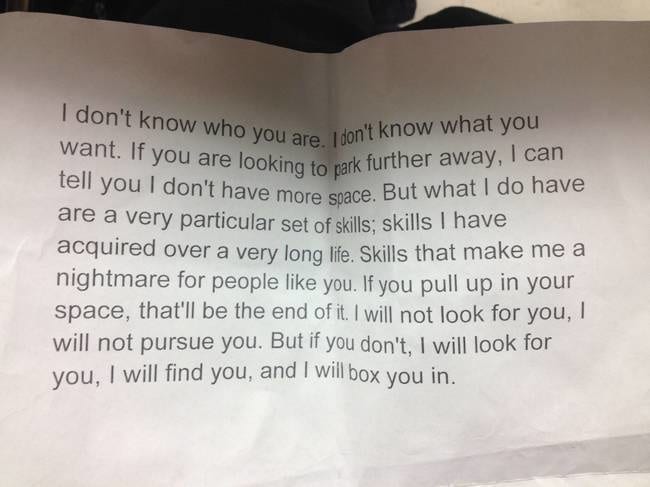 11. It seems that this person has already left several messages to this driver, so this time, he can not do anything but ask directly to try to make him understand that's his spot.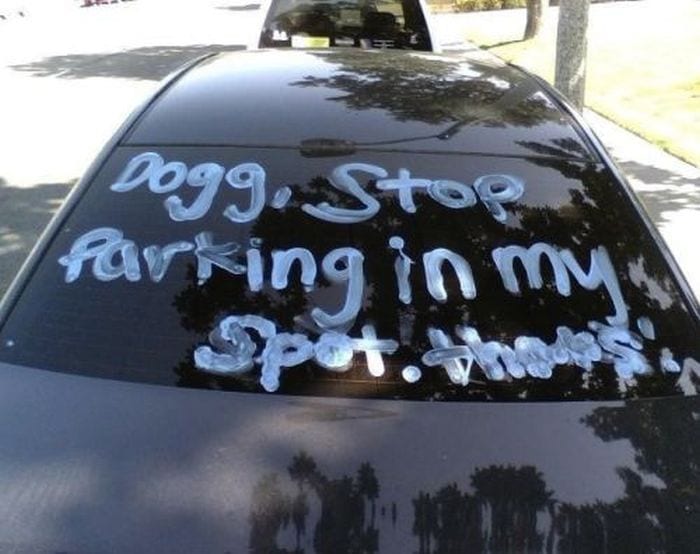 10. It is not wrong to have a luxurious car, but you must use it correctly before someone leaves a message blaming you for the possible death of his grandmother due to your parking skills.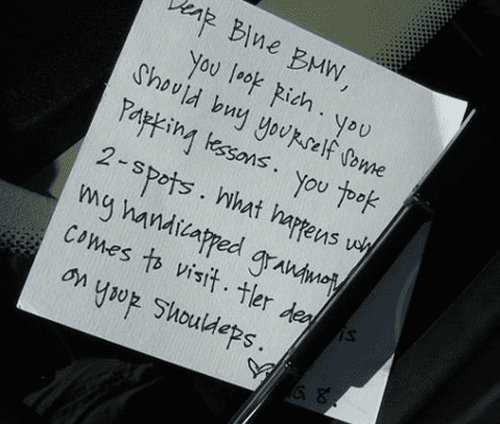 9. The artist who left this note took his time to draw a representation of him in the office asking the other driver politely to park where he should; it is elementary.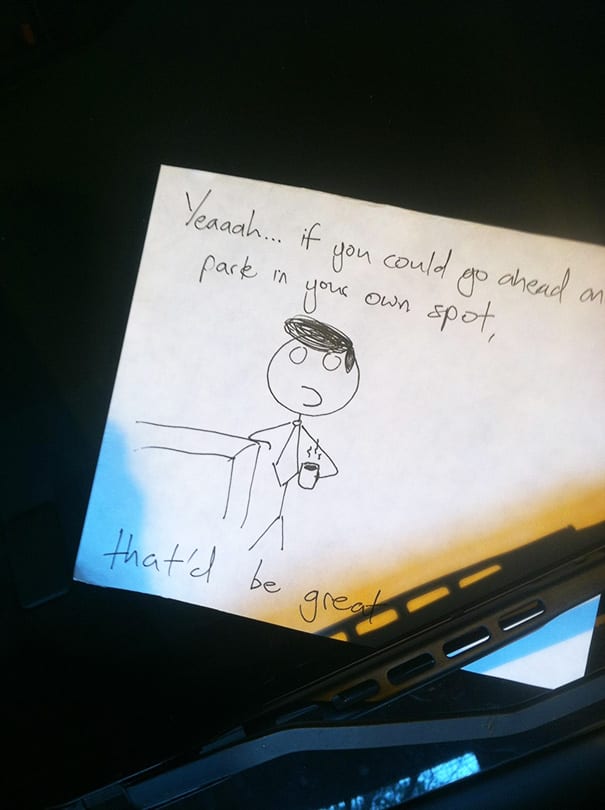 8. The person who left this note wanted to make sure to educate the other driver in the best possible way. Parking can be complicated, so you should appreciate the instructions given by this teacher.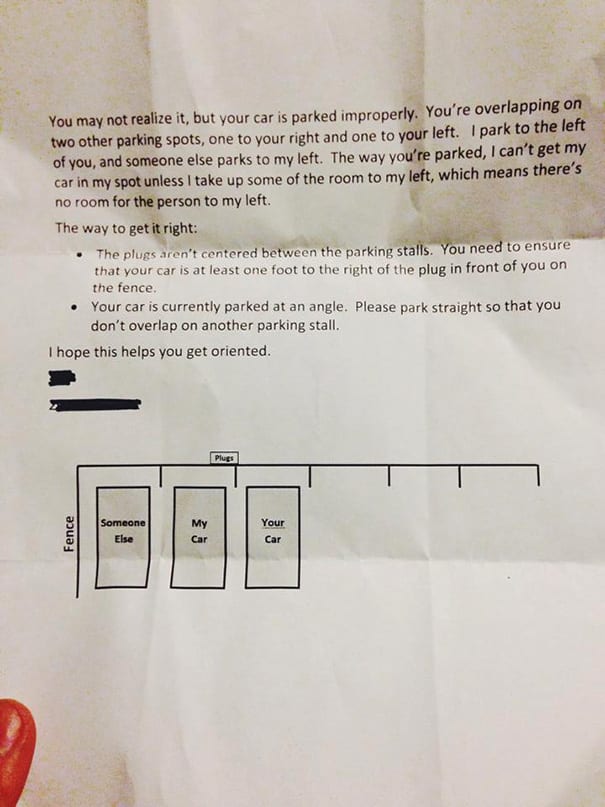 7. A note in which the person apologizes for the scratches, but makes him understand that everything was his fault for parking occupying too much space. Sorry, not sorry!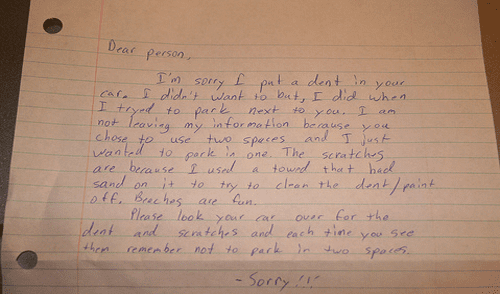 6. Sometimes it is not necessary to be too creative when it comes to leaving a message to someone who does not know how to park correctly. A loud and clear demand without room for confusion.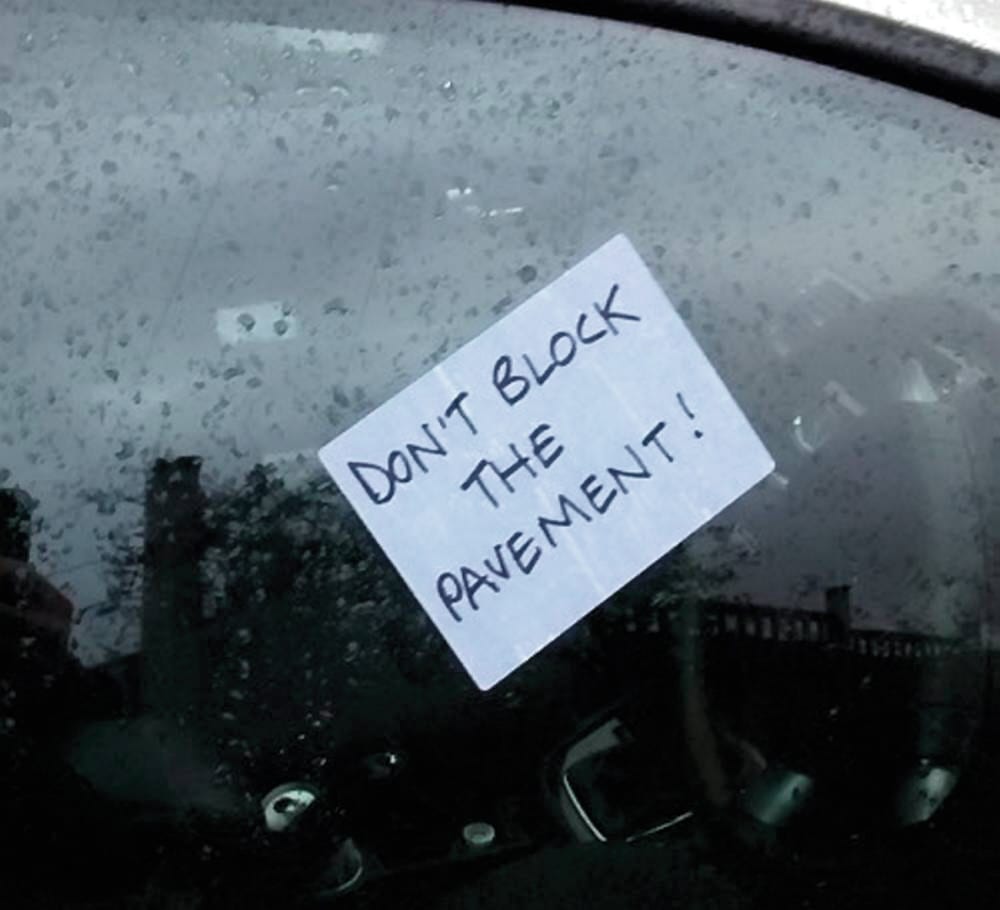 5. Shoveling snow for hours to clear a parking space for your family and having someone else occupy it must be one of the biggest frustrations in the world. Let's hope this person understands it.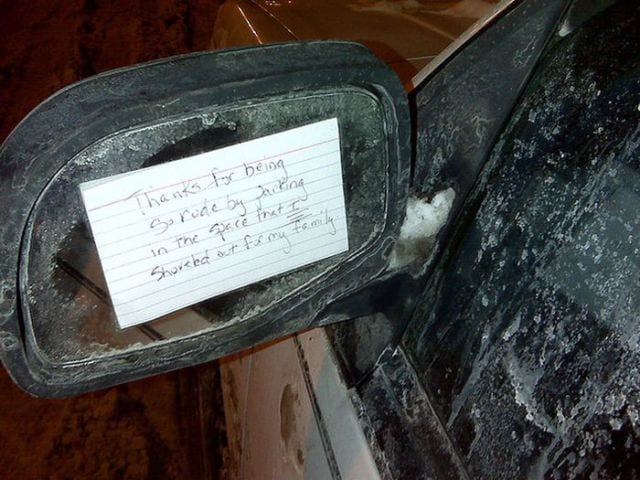 4. This note is very tragic. Because of a lousy driver, this person lost all his ice cream thanks to the inclement sun, so it was imperative to leave an angry note to that driver.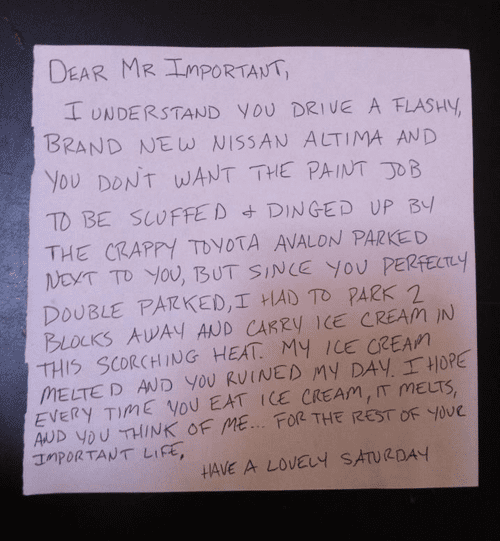 3. This is not a note that was left for someone who parked badly, but it is worth including it in the list because this driver got tired of the thieves who think he has valuable things in his car.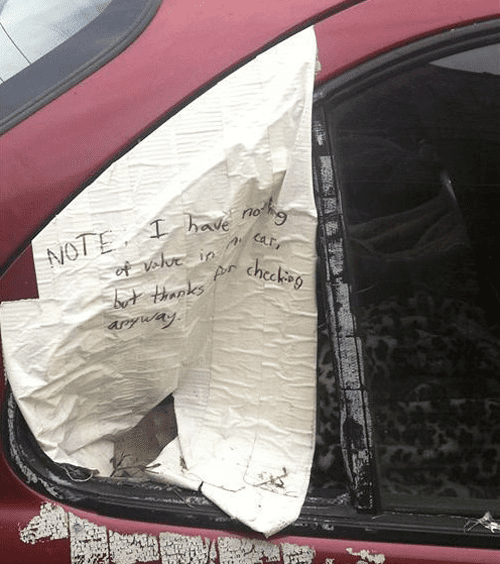 2. The use of the phrase "bloody sardine" is very English, but the message is obvious. The other driver had blocked it, and it was difficult for him to enter his spot due to the size of the vehicle.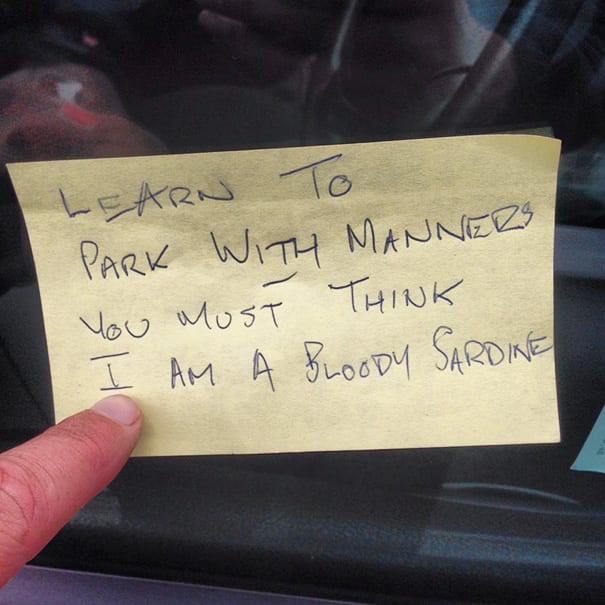 1. This is a message left by a very annoyed person that was too tired after many hours of work to complain enough and have this bad driver towed.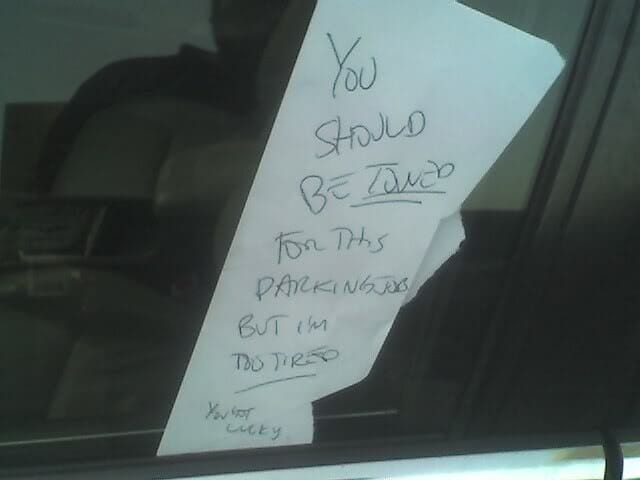 All these messages may have ended in a worse way, but their authors decided that the best they could do to avoid violence was to leave a clear and accurate message so that others understand that they must learn to park or suffer the consequences. How many times have you encountered anything like that? Remember to share with us all your anecdotes about bad drivers and show this article to all your friends who need driving lessons.
Sources: Ninja Journalist
Related: