Hilarious (And Some Disturbing) Texts From Ex Girlfriends That We Put Into Collection
THE MACHINE HAS SPOKEN!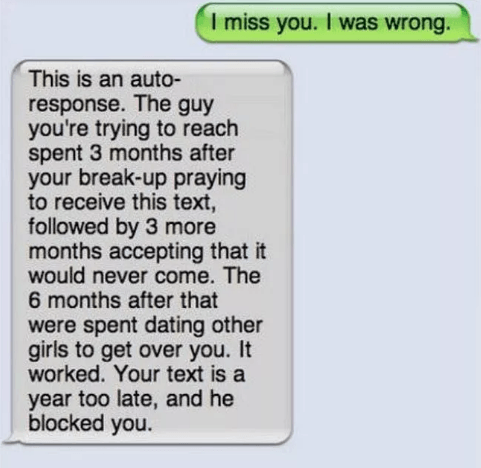 We wish all the cell phones had an auto-response like this. You can probably program your cell to make a big message with just one word nowadays, but sometimes, it would be better if it knew already. Some people feel weird about blocking their ex-lovers, but it doesn't mean that you want to talk to them again.
Click 'Next Page' to enjoy even more hilarious text from an ex!