20+ Photos That Will Surprise Even Those Who Think They Saw Everything
47. AN ID FOR A DEAD MAN 
This is one of the most unbelievable things in history. Did you know that this mummy needed a passport so he could fly to Paris? And just in case you were asking, this happened nearly three millennia after his death. In 1976, Pharaoh Ramses II had to be given an Egyptian passport to travel to France. He had been dead for around 3,000 years. Ramses II was one of the most popular rulers of Egypt and considered the most powerful. He was the son of Seti I and became the Prince Regent at the age of 14.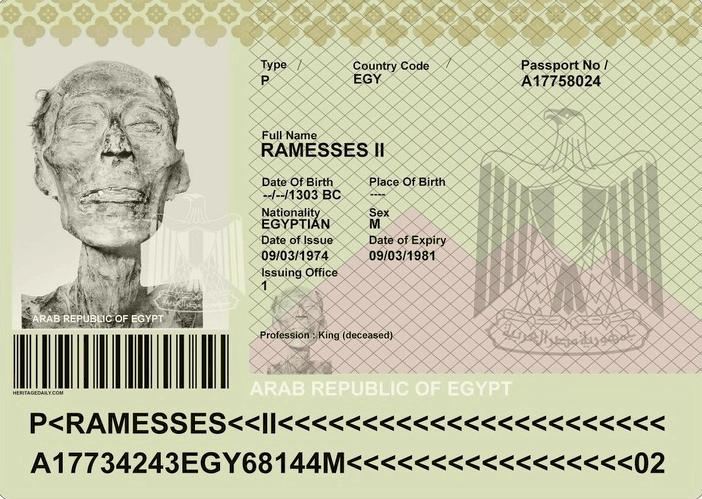 Historians have said that he took the throne before turning 20. Ramses II was part of several military campaigns against pirates, and he was able to stop rebellions. After conquering many places abroad, he amassed a great fortune which allowed for the construction of tombs. The famous pyramids of Egypt were created 1,500 years before his rule, but Ramses II started making many buildings along the Nile in his name. Additionally, he commissioned the Abu Simbel temple as well as the Ramesseum, a mortuary. However, his most famous monument is the tomb of Nefertari, his lover.
Click 'Next page' to find out some truly incredible facts backed by unbelievable photos!