Mind-Blowing Images Of What Historical Figures Actually Looked Like 
Mind-Blowing Images Of What Historical Figures Actually Looked Like
We are all students of history in the real sense, and we have grown up to be familiar with some famous and historical figures either through school, books, or even movies. Special gratitude to forensic anthropologists and facial reconstruction, researchers and archaeologists. Through the use of popular paintings, drawings and sculpture of historical beings, images of these figures are being brought to life.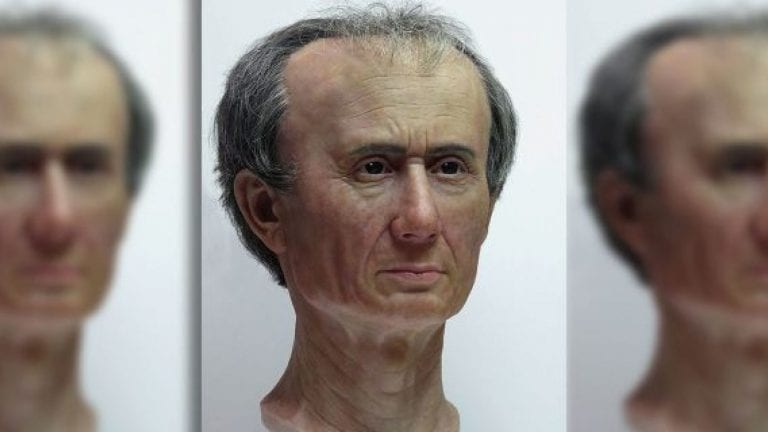 Technology also played a huge part in it, because of CGI, CT scans and 3-D parts you can now know how figures like Jesus Christ, Cleopatra, Julius Caesar, Queen Elizabeth, King Tut and so many others actually looked like. Enjoy.
25. King Tut
Egyptian pharaoh -King Tutankhamun was the ruler of the land from 1334-1324 B.C. The Pharaoh who is now commonly referred to as King Tut earned his continuing popularity when his tomb was discovered in 1922. If not for this, only Egyptologists would have been familiar with him. The discovery of King Tut is credited to archaeologist Howard Carter. Now, even though we didn't know the King while he was alive, technology has revealed a lot about him to us.
Most importantly, we know how he looks! A great deal of time and research was put into examining King Tut's body. About 2000 digital scans and CT scans were conducted on his dead body. We got to know that the King was a very fragile boy with distinct features.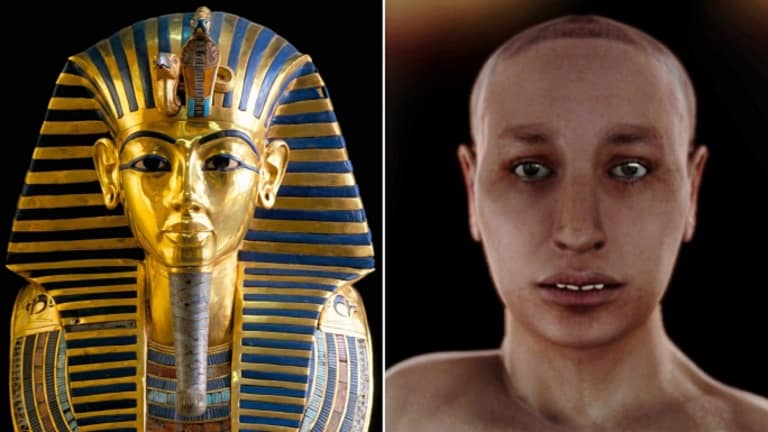 King Tut became the ruler of old Egypt, after his father's death when he was only nine years old. He ruled just for ten years before he passed away. The results of the CT scans showed that he met his death when he was 19 years old due to a couple of medical issues. They include malaria, congenital distortions from inbreeding, and fractured lower leg. Most likely, the ancient Egyptian had no idea the adverse effect of preserving a pure blood-line.
Production of children from two close genetically related people could lead to malfunction of the offspring. King Tut had a clubbed foot, irregularly formed hips, and was very susceptible to Malaria. This could be as a result of interbreeding. While he was alive, he was known to take archery lessons while sitting down. All these made us believe that this frail version of the King is his real image.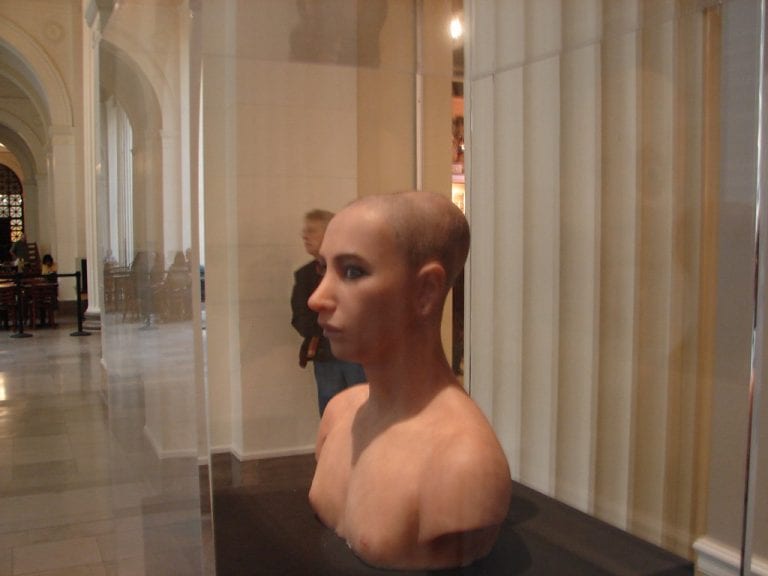 24. Emperor Nero
Nero Claudius Caesar was the emperor of great Rome from 54-68 A.D. Nero is widely portrayed as a psychotic who felt he was an exceptional artist. We are not exactly sure about the emperor's inspiration behind his chinstrap beard, but it was dreadful.
Nero committed lots of cruelties while he reigned as the emperor. This made many people dislike him, and till date, we aren't exactly sure if all the atrocities affiliated with him are real or just fiction. It is known that he was a singer who knew how to play the lyre and a skilled Olympian in chariot races. Today, we have a clear idea of how Nero looked like.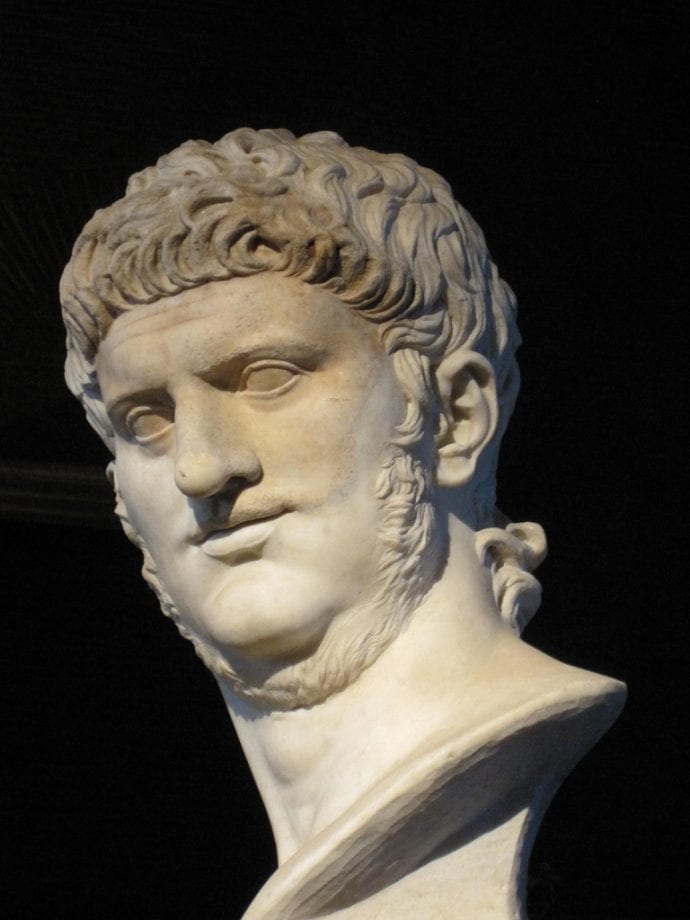 This image of what Nero really looked like is a bit scary. His facial features, coupled with his wry smile, and cold gaze, shows a man who is obstinate and unrelenting. According to history, in 64 A.D., in Rome, a fire began at the Circus Maximum and ravaged Rome for three days. During this event, Nero was said to have sat on the rooftop of his palace, singing a Greek song.
Many theorized that he was the one who started the fire. After the occurrence, Nero took revenge on his presumed enemies, mostly the Christians. Nero was also behind the murder of many of the people in his inner circle. Later on, Rome rebelled, and when they sought to kill him. He took his life and died with a final statement, "What an artist dies in me!"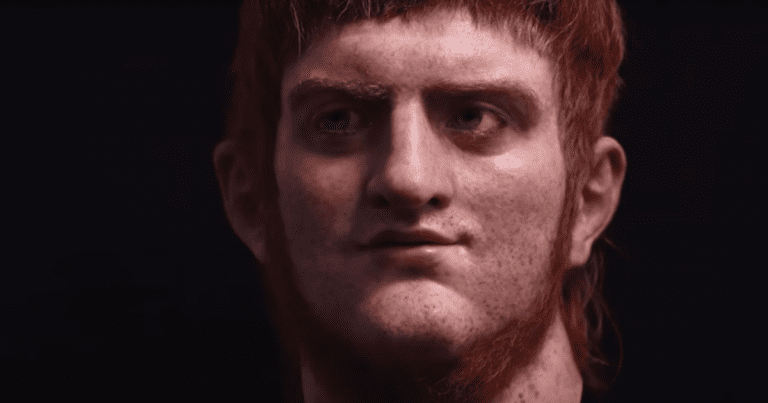 23. Queen Nefertiti
Queen Nefertiti was the Great Royal Wife of Akhenaten, an Egyptian Pharaoh who ruled from 1353-1336 B.C. Evidence suggests that she became an independent Queen following the demise of her husband. Queen Nefertiti was different in her own way, and she ruled the old Egypt powerfully. In Egyptian artistry, she showed to have basked in unprecedented power. She became widely known when archaeologists found a statue of her.
Strangely, and unlike other, her statue was found, buried upside down in the sand.  The sculpture was made by Ludwig Borchardt, a German archaeologist in 1913. It describes a gorgeous woman with amazing facial features and a lean neck. Nonetheless, a CT scan of the sculpture in 2009 revealed a wholly different face.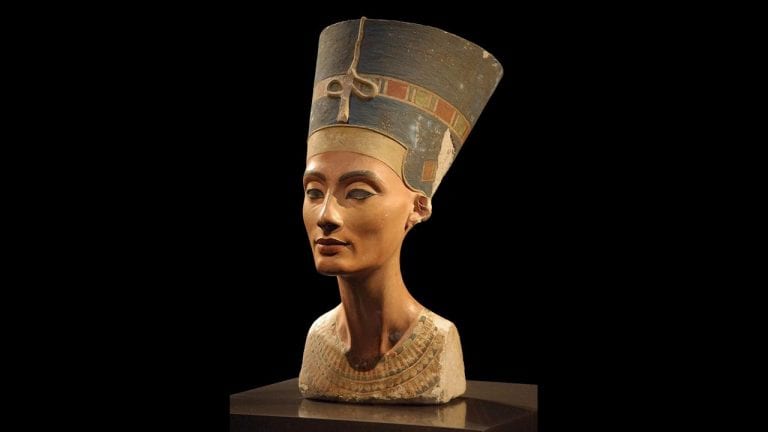 Beneath the decorated stucco surface of the Queen Nefertiti bust, the artist concealed a gem that probably was never supposed to be revealed. The sculptor Thutmose, the sculptor, made a different statue of Nefertiti below the stucco. It was built of limestone. The CT scan disclosed a face that still retained its beauty, but had wrinkled cheeks and a bumped nose.
Nefertiti gave birth to six children in her lifetime. One of her offspring became the mother of King Tut. This fact is appalling because King Tut's biological father was Nefertiti's husband. This explains the various medical conditions the boy suffered from.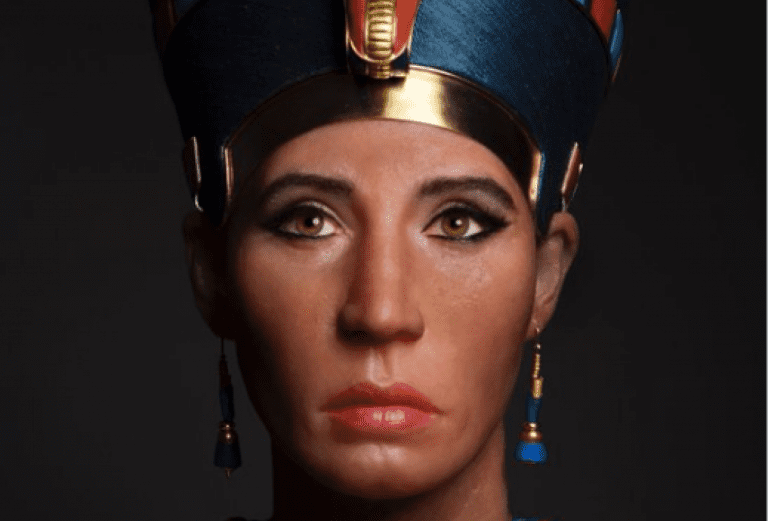 Click 'Next Page' to see what even more famous personalities really looked like!