Unique Retro Photos That Show How Awesome People Were Back In The Day
Hollywood stars are just like regular people, but they have fame and fortune aside from looks that make them incredibly interesting to people. Back in the 70s and 80s, there was a show called 'Battle of the Network Star's, where the famous would compete in several competitions, and it was the perfect chance to see your favorite actress in tights or swimsuits. The following list has a couple of shots from that era as well as other old-timey photos that have been digitized. You might be surprised to see Lynda Carter, Madonna, Mark Twain, Buffalo Bill, and many others. Let's dive right in!
1. SUZANNE SOMERS
This is an amazing, and sexy, picture of a young Suzanne Somers from the 70s. She was part of the famous sitcom 'Three's Company', where the actress played the role of a dumb blond. However, Somers had some interesting roles before joining the TV show, such as the part of "Blonde in the white Thunderbird" in George Lucas film, 'American Graffiti'. She was the apple of many young men's eyes back then, and most women were jealous of her gorgeous looks.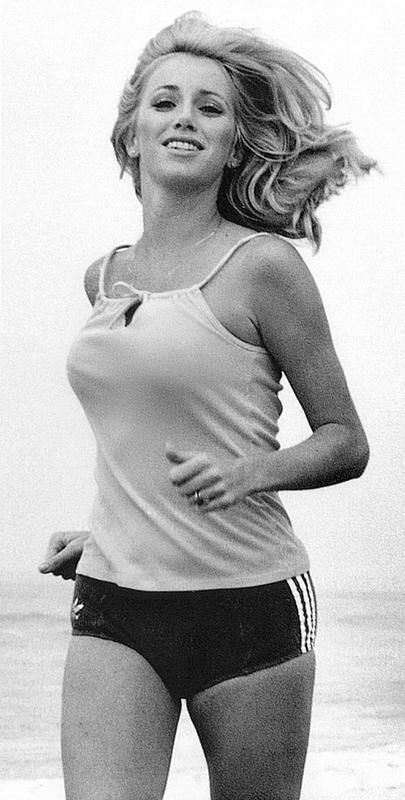 'American Graffiti' also featured several people who became Hollywood royalty like Ron Howard, Harrison Ford, and Richard Dreyfuss. Meanwhile, Somers had another small role, which went without credits, in Clint Eastwood's 'Magnum Force'. It was a different time, and maybe, she would have been taken more seriously nowadays. In fact, the actress wasn't paid as much as her male co-stars in 'Three's Company', and when she demanded $150,000 an episode, she was fired from the show.
Click 'Next page' to see more of these amazing retro photos!