The Mysterious Secrets Hidden In Famous Artwork
22. EVIDENCE OF ANCIENT ALIENS
"Madonna with Saint Giovannino" painting was made in the 15th century. Even though there is a dispute over the actual person, who made the painting, Italian artist Domenico Ghirlandaio has often been credited with the work. If you observe the painting closely, you will notice how both a man and dog seem to be gazing above at something in the sky. The object which is hanging behind Madonna's head has the appearance as a dark oval structure with light rays being out from all points. Many believe that the structure looks like a UFO.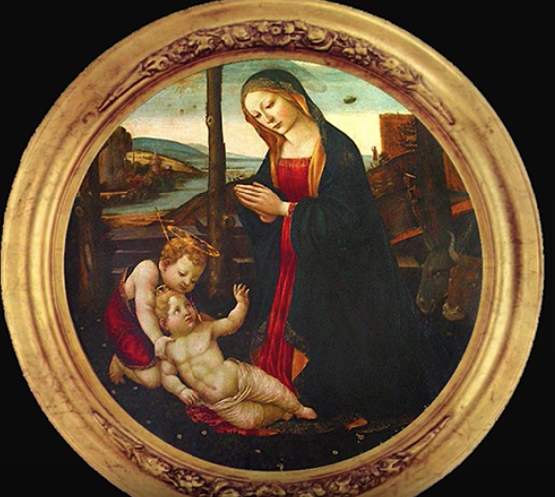 This would suggest that alien sightings can be dated as far back to the 15th century. However, many are convinced that it is merely a religious portrayal of one of the passages of the Gospel of Luke: "Shepherds abiding in the field, keeping watch over their flock by night. And lo, an angel of the Lord come upon them, and the glory of the Lord shone round about them."  It's up to you to decide which one of the two theories work for you.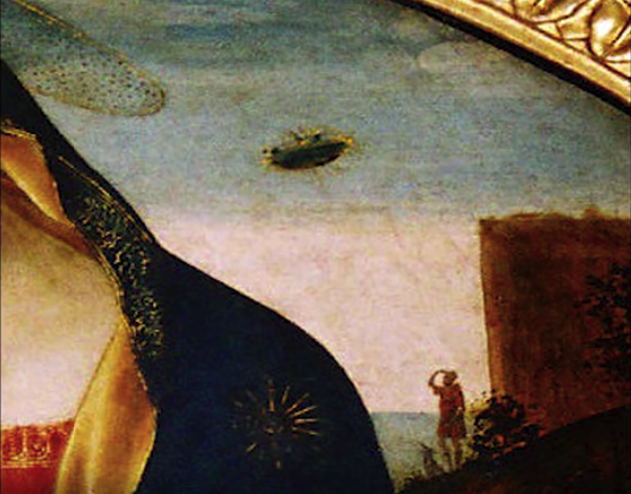 Click 'Next Page' to discover more mysterious secrets hidden in famous artwork!