20+ Photos That Prove The Royals Are Just Like Us
Have you ever seen the Queen or any of the royal family looking less than perfect? We hadn't either - until now! Their flawless presentation in public and in the media might have fooled you into thinking that our regal idols aren't quite like us - but we've compiled over 20+ photos to prove that they're just as human as we are! 
From heartwarming and goofy to flat-out scandalous, these images are bound to change your mind about the British aristocracy. Scroll through to find out who was caught bleary-eyed in the wee hours on a wild night out, and which prince was spotted with his head in a shark's mouth! Just like the picture-perfect idea we have of our favourite royal family, not everything is quite what it seems. Here are our top 20+ favourite pictures that show the royals are just like us.
1. They Get Their Heels Stuck
If you've ever worn heels out and about, you'll know just how difficult it can be when walking near grates or difficult surfaces. Kate Middleton wears them at nearly every public engagement, and it's no surprise that she runs into a little trouble every now and then just like we do!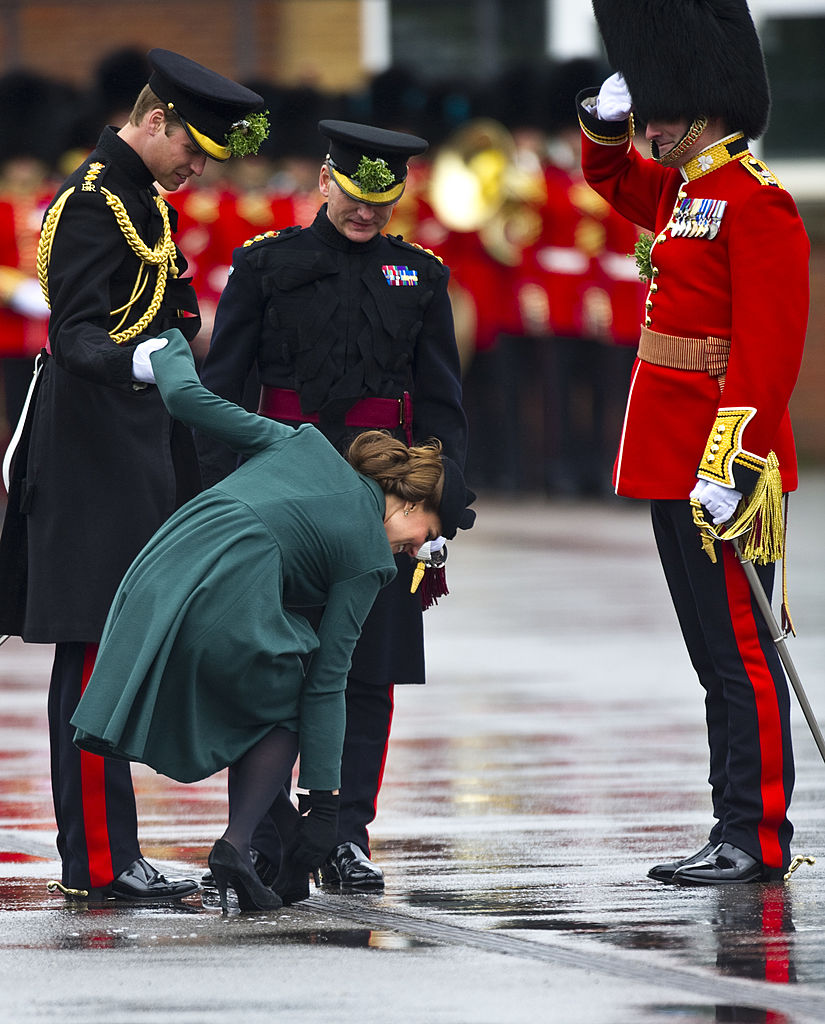 At a recent parade, Kate's heel slipped into a grate, and she was forced to stop and enlist the help of her handsome husband Prince William to get it out! Poor Kate - those heels can be pesky sometimes! Click 'Next Page' to see what the Royal life is really like from behind the scenes.