Texts From Uber Drivers That Passengers Had No Choice But Share
Uber has become a popular driving service in many countries. However, when total strangers text each other and share a car ride, some odd things can happen. The following are a bunch of weird texts and scenarios during these encounters. Some involve animals, drunk people, and some wholesome moments. Let's find out more!
 NO LUCK WITH THE FINE GUY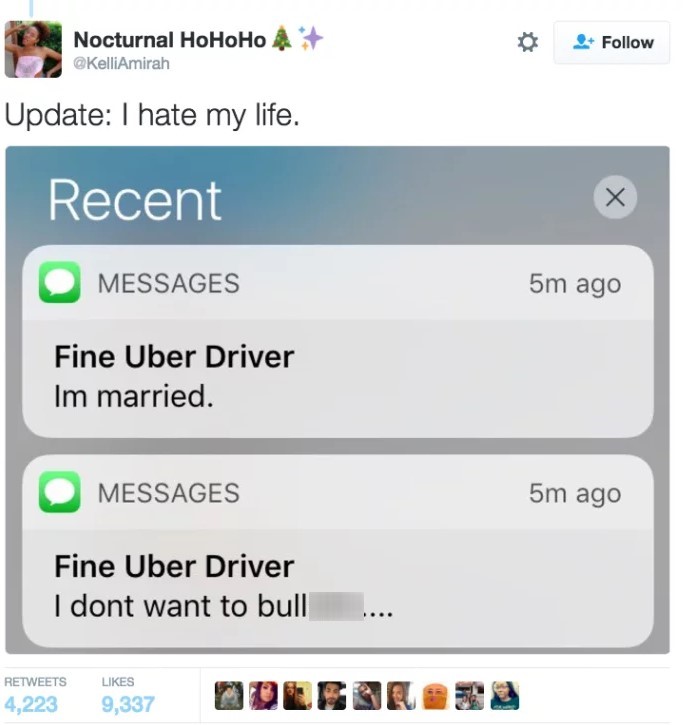 Sometimes you happen to meet a cute guy, and you already have his phone number thanks to Uber. You might have taken a chance, but rejection is part of life and dating. This poor girl had a crush on her driver, but he explained that he was married. He was refreshingly honest too, and it's better that way. You don't want someone in your life that is going to treat you like a side-chick. Some men think that doing that makes them stronger or more virile, but that's just a lie.
Click 'Next Page' to see even more striking uber experiences!