Rare Historical Photos From The Past
Can you imagine Madonna during her college days at the University of Michigan? How about legendary guitarist Jimi Hendrix as a paratrooper in the US army? Or even the super-spooky haunted house that inspired the Blair Witch Project? We've compiled some of the most incredible photos from history in just one article for your viewing pleasure, so if you want to hear the surreal backstories and see these mind-blowing photos for yourself, scroll on through!
Tree Pruning in the Late 1800s
This jaw-dropping image shows seven brave (or mad!) men pruning a tree in the late 1800s. While "tree pruning" sounds like a fairly safe past-time in the twenty-first century, this photo proves that it wasn't always as straightforward as getting out the garden shears and having a go! Tree pruning was also called "pollarding," and occurred throughout Europe in the nineteenth century to keep trees healthy and to ensure that they didn't get too big.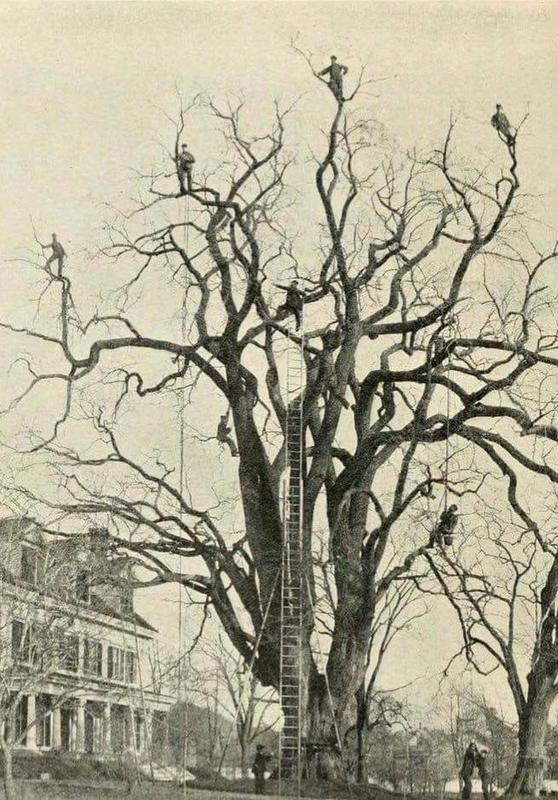 The word comes from the name "poll," which is the old name for the top of the head! "To poll" was to cut the hair, which is why pruning trees was, and is sometimes still, known as "pollarding." We can count seven men up this tree! Would you have gotten up there? We're not sure that you'd find us volunteering for this job!
Click 'Next Page' to see how different the old days were!