Meet The Identical Twins Anna And Lucy DeCinque, Who Want To Marry The Same Man
Crowned the "Most Identical Twins In The World," Anna and Lucy Decinque of Perth, Australia, do literally everything together. So when they made a jaw-dropping announcement about the future of their relationship with longtime boyfriend, Ben, their unusual story gained widespread attention. Having captivated curious onlookers around the world, here's a detailed and deeper look into the life and relationship of twins, Anna and Lucy.
1. Seeing Double
Identical twins Anna and Lucy DeCinque from Perth, Australia have been best friends since they were born on July 19, 1985. And it was on that day that not only their lives began together, but so did their incredible bond. Still, no one expected just how much the twin's lives would mirror each other, and just how far their commitment to achieving identical realities would take them.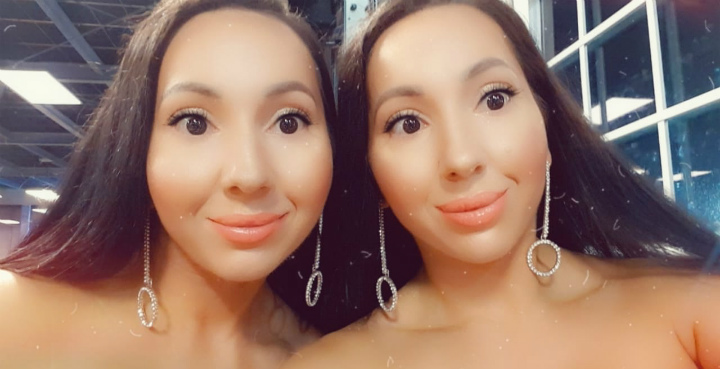 Dubbed "The Most Identical Twins in the World" on a Japanese game show in 2015, the DeCinque twins spurred a massive media firestorm for what is possibly the most astonishing aspect of their incredibly close bond — that they share the same boyfriend. But just how their lives led them to that relationship, and what the trio is planning for the future is nothing short of surprising.
Click 'Next Page' to learn more about this particular pair of sisters!