25+ Pictures From World War II
World War II ended in 1945, but we are still baffled that it happened at all. Luckily, we have many pictures that will reveal more about that awful and dangerous time. We have to open our eyes because the world seems on the verge of another major conflict, and we definitely don't want something like this to happen again. Let's check out these images!
Transporting the Fat Man Atomic Bomb
The Fat Man was its codename, and this nuclear was thrown over the city of Nagasaki in Japan on August 9, 1945. It marked the second time that a nuclear weapon was deployed in the war, and it was the third time in history that a nuclear explosion happened. Fat Man was created by the people at Los Alamos Laboratory with plutonium from the Hanford Site.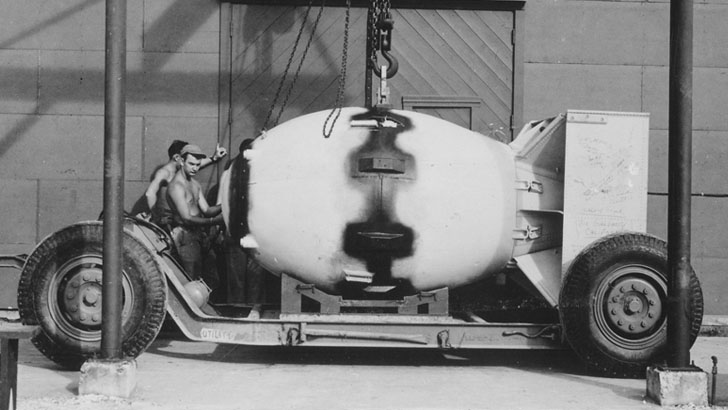 They threw it from the Boeing B-29 Superfortress Bockscar, and the pilot was Major Charles Sweeney. It had that nickname because of its wide shape, but they also called the Mark III. The first detonation of a similar weapon was the Trinity nuclear test on July 16 that same year in New Mexico. Two more explosions happened in Operation Crossroads in 1946. Fat Man was retired in 1950 after they developed Mark 4.
Click 'Next' to see the photos they don't show you in history books, revealing the other side of WW2.