Photos From Extraordinary Moments In History
Get ready for some great historical nuggets of interest and intrigue. We have 44 - count 'em - 44 photos that chart extraordinary, fascinating, and plain bizarre moments in history. 
To wet your whistle, not only do we have a young Marilyn Monroe working in a munitions factory, but we also have awestruck photos of the first tattoo lady, the Statue of Liberty's face arriving by boat, Bea Arthur's military ID, a hunky 21 -year old Winston Churchill, and baseball great Lou Gherig's audition photo to play the role of Tarzan. 
Let's journey forth into the wild world of imagery intrigue - with photos that will leave you with some great factoids. Onward! 
The first selfie in space by Buzz Aldrin, in the Gemini 12. (1966)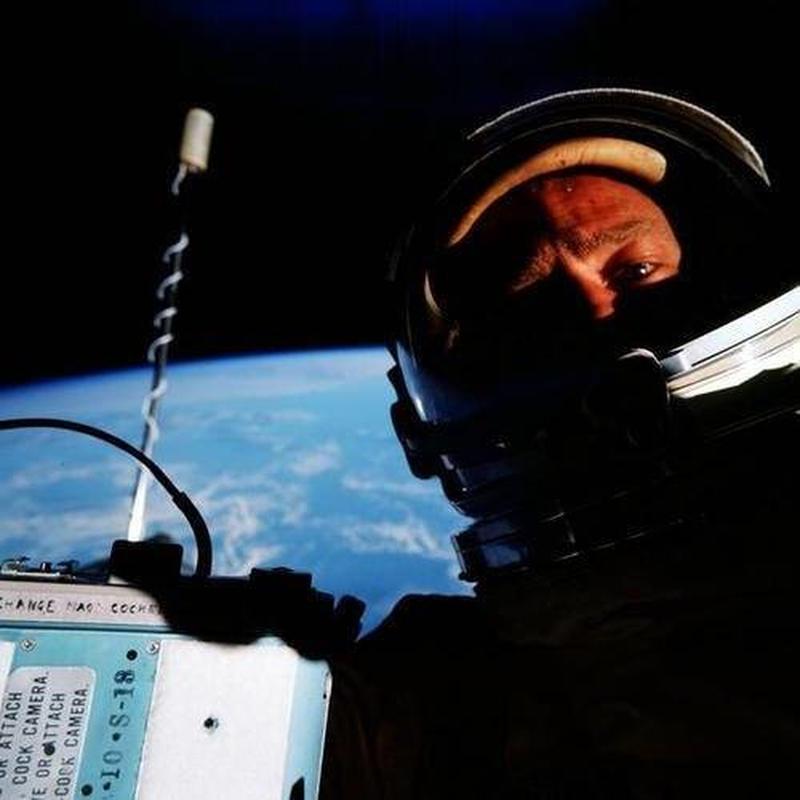 Yes, this is the very first space selfie. In 1966, astronaut Buzz Aldrin took an orbital mission on Gemini 12 and performed the world's first successful spacewalk. The mission of the Gemini program was to show that astronauts can effectively work outside of spacecraft - which paved the way to the first moon landing in 1969. The flight lasted a total of 5 hours and 30 minutes. The spacecraft is now on display at the Adler Planetarium in Chicago.
And, as stated, the mission gave Buzz Aldrin some selfie-taking time. As they say, the mission was one small step for selfies, one giant leap for selfie-kind.
Click 'Next Page' to see more iconic moments of our history!