25+ Photos That Give A New Look On History
The camera goes back to the Middle Ages, and we are glad that someone came up with a way to preserve some of the most amazing moments in history. Some of the following pictures might surprise you with their weirdness, but they are the treasures of history. Let's check them out!
 GIANT OCTOPUS
In this shot, a giant octopus is pulling that scuba diver back towards the water in a tank in Oregon. We cannot believe how strong this sea creature is, and it's almost like it was taking the human as a sacrifice for Cthulhu. This is known as the Giant Pacific Octopus, a marine cephalopod from the Enteroctopus genus.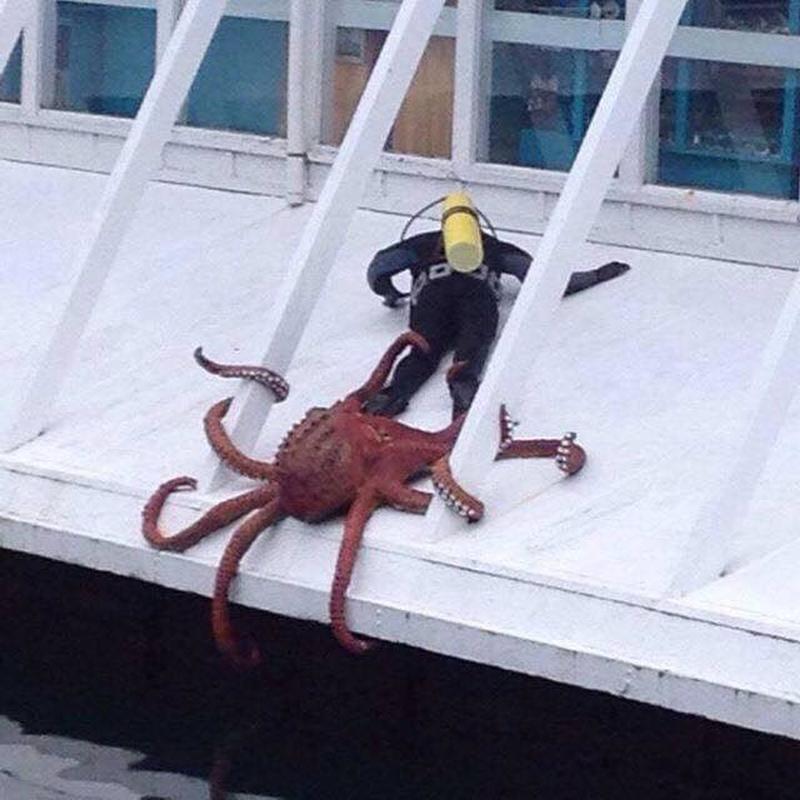 They can be found in the coastal North Pacific, meaning California, Oregon, Washington, British Columbia, Alaska, Japan, and Russia. The biggest one of its kind ever recorded weighed 71 kilograms, and the species is the largest of its family.
Click 'Next Page' to enjoy the photos that will change the way you see history.