Rare Historical Vietnam War Photos
All wars are unfortunate situations that should never occur, but sadly, many governments see them as alternatives to solve their conflicts. The Vietnam War was a confrontation between this country and the United States that occurred in the territory of Vietnam, Laos, and Cambodia. This armed confrontation began on November 1, 1955, until the fall of Saigon on April 30, 1975, with riots in this country and protests in the USA to try to stop the bloodshed.
The following list of images shows a more profound and human vision of everything the people involved in this war had to experience. From these photographs, you can see a little of what happened in this battle and the consequences it had for both countries. A conflict that, according to many people, could have been avoided through dialogue.
Farewell speech by Dwight D. Eisenhower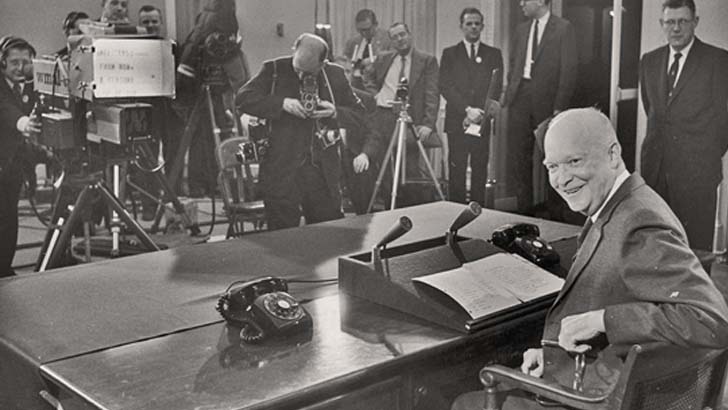 President Eisenhower's "Farewell Speech" is considered by many people the best of his entire political career due to the impact it had on people. In addition to using the phrase 'military-industrial complex' to refer to the growth of the United States, he spoke about the future. His message was clear and forceful, encouraging people not to focus only on the present, but to think about the country they left their grandchildren.
Click 'Next Page' to see what really was happening in Vietnam.