20+ Co-Stars Who Were at Each Other's Throats
When you get a bunch of highly-paid actors together in a room with a bunch of other highly-paid actors, it turns out that things start to get dramatic pretty quickly. And we're not just talking about the on-screen theatrics! From calling a co-worker an "a**hole" to passive-aggressively leaving a name off a gift card, we reveal who in the Who's Who of Hollywood hates their on-screen comrade the most. Many of these rivals play lovers and best friends on the big screen! You will no doubt be surprised to see which of your favorite duos turned out to be sworn enemies. Well, what are you waiting for?
Jamie Dornan and Dakota Johnson
Northern Irish actor Jamie Dornan is known for playing the problematically sexy Christian Grey in the hit film 50 Shades of Grey. Dakota Johnson, of course, played Dornan's submissive on-screen counterpart, Anastasia Steele https://en.wikipedia.org/wiki/Dakota_Johnson. Watching the two of them together in interviews, it seems clear from their body language that they aren't too fond of each other! When the first film came out, news website Jezebel even declared that the two "[couldn't] f***ing stand each other" What do you think?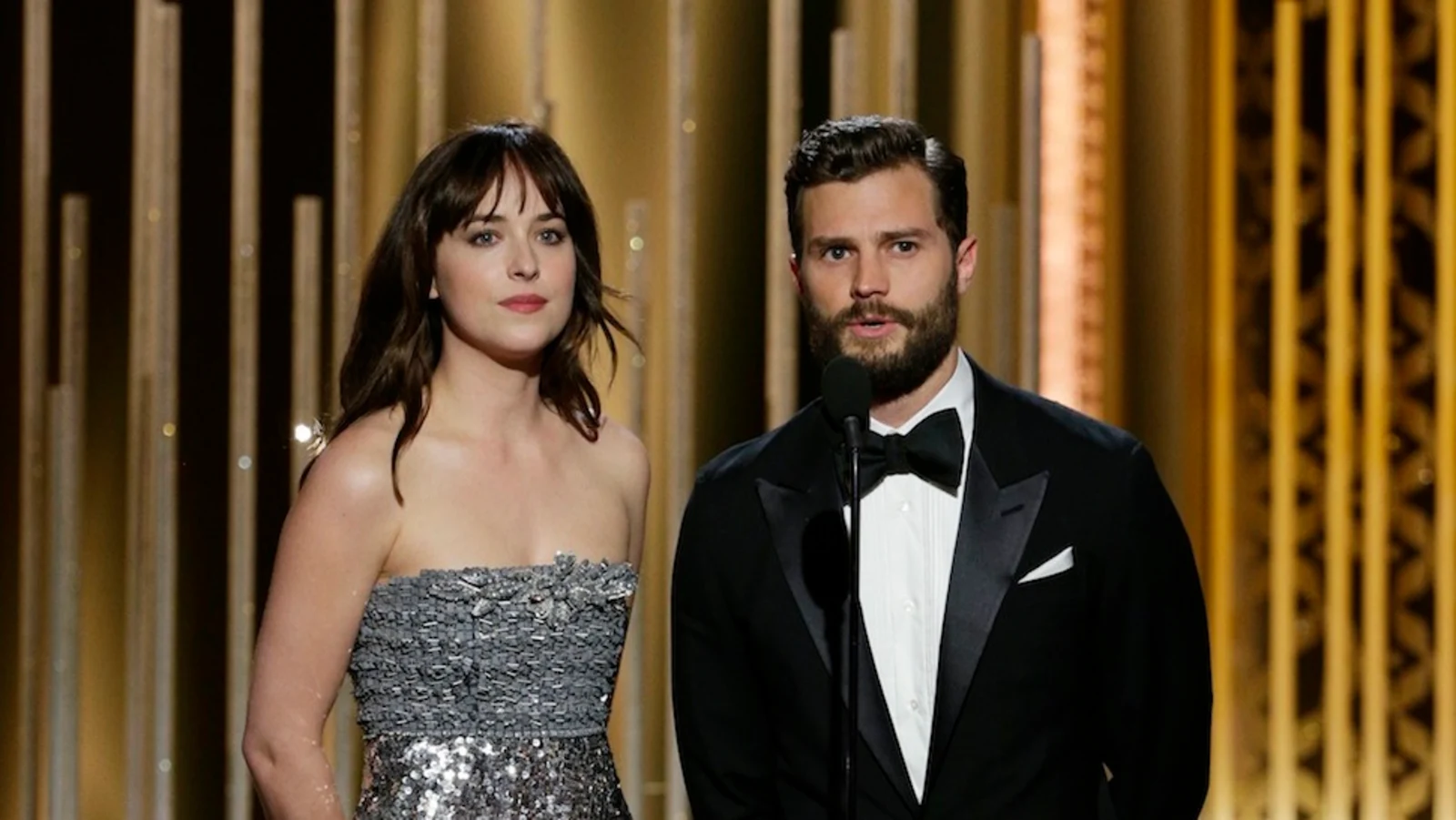 Their distaste for each other is pretty clear in an interview with Glamour magazine, where the two actors have difficulty thinking of positive words to say about one another. What's more, is that they seem upset by the 'positive' things that come out of their co-star's mouth! Remember that awful, empty non-chemistry between the two in the first film? We know that they are both talented actors, so it was surprising to see how poorly they performed when together. Imagine how awkward it must have been knowing they had to get through THREE films with each other! Phew.
Click 'Next Page' to get all the insider gossip about even more co-stars beefing...