Most Beautiful Colorized Images In History
When you place a colorized image next to one that is black and white, it becomes evident that color adds a depth of contextual visualization to photos. One may wonder why colors add so many differences to images, especially in throwing more illumination to past visuals. You will discover that the following color images that once lacked colors are now easier to understand. All thanks to a group of committed digital editors who were able to transform the original photos.
These early 20th-century images, in their original black and white form, could reveal only little about past events. However, adding color to the photos now helps viewers to gain more insights about the past, leading to an increased appreciation of historical figures or significant world events. It does not matter whether you are interested in these figures or events; you will find some of these images really amazing.
Franz Reichelt, an Austrian-born French tailor who jumped to his death from the Eiffel Tower while testing a wearable parachute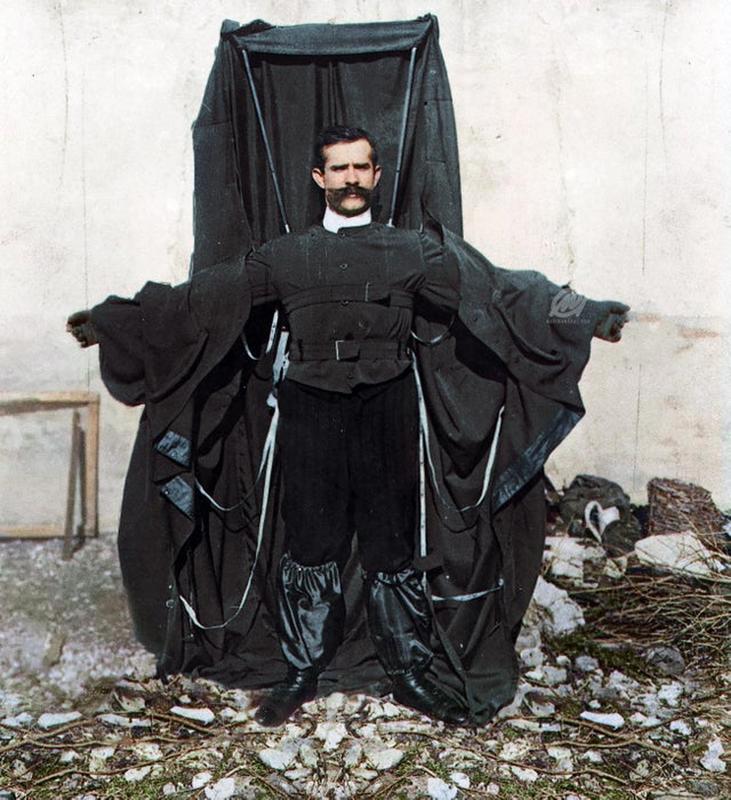 It is never a crime to dream big, especially when realizing such a dream can make living better for everyone. But, it is important to take meaningful steps to achieve one's goal. In doing this, some people have taken unbelievable steps that still amazes many people today. One such person is Franz Reichelt, who understood early enough that saving the lives of several people will in the future depend on the harnessing of air resistance.
In the early 20th century, Franz Reichelt designed and created foldable silk wings sequel to the offering of 10,000 francs prize money by Colonel Lalance of the Aéro-Club de France. The prize money was for anyone who could produce a usable parachute at a time when air travel was becoming very popular. Reichelt's silk wings called "parachute-suit" were similar to the flight suit used then but had extra features like canopy and rubber lining.
"On the morning of February 4th, 1912 Reichelt revealed that he would jump from the Eiffel Tower to prove the efficiency of his parachute-suit, saying, "I want to try the experiment myself and without trickery, as I intend to prove the worth of my invention." At 8:22 am he leaped from the Eiffel Tower and sank through the air like a stone."
Click 'Next Page' to see the most beautiful colorized image in history