30 Iconic Restaurant Chains Of The United States
In the last couple of decades, restaurant franchises have become a big part of American consumer life, with chains such as Outback, Friday's, Applebee's, Chilli's, Red Robin popping up all across the United States. However, although some continue to be hugely successful, others have failed miserably. Some were once great chains, reaching major heights before falling, while others never really managed to get off the ground. Let's look at some iconic American chains that you may not remember, and others that you still might drive by on your next road trip.
Sambo's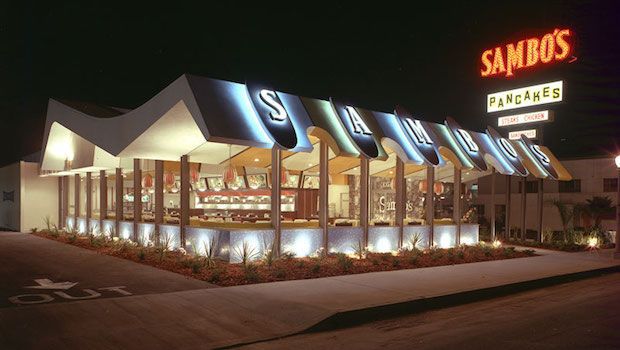 The first Sambo's was founded in 1957 by Sam Battistone and Newell F. Bohnet. The name of this chain was quite controversial, as the name was a derogatory term for African Americans, but the founders claimed that it was a portmanteau of their names. However, placing a caricature of Li'l Black Sambo at the entrance of the chains surely didn't help their cause. The company grew to 1,000 locations, but due to controversy, the company shut down in the 80s. The majority of their locations were sold off to Denny's, and the rest were closed.
Click "Next Page" for more iconic American restaurant chains!