Our Favorite Stars Without Makeup or Any Cosmetics
Most celebrities today are regarded as a living representation of perfection. And guess what; we often want to be like them by following their fashion sense and lifestyles just to come close to this status of perfection. But just like the rest of us, celebrities don't always wear makeup. Beneath their beautiful faces lies their bare faces and imperfections. You may be puzzled if you get a chance to catch a glimpse of the unclad faces of some celebrities. Thanks to the #NoMakeup and #wokeuplikethis trends on social media that allowed us to see some stars without their blush, lip gloss, and eyeliner. That hashtag spawned hilarious parodies online, but many celebs took the plunge posting 100% natural pictures of themselves online. The results were eye-opening to say the list. Here are 100+ photos of widely recognized celebrities without makeup. 
Naomi Watts – Mulholland Drive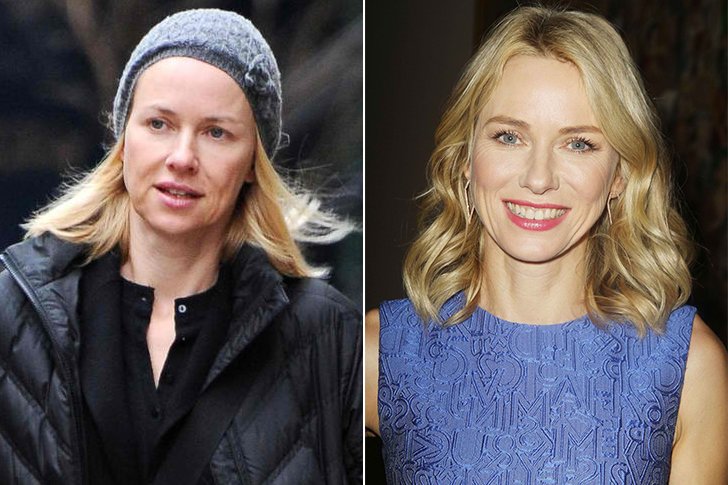 Naomi Watts is a famous Hollywood actress, and her name became a household headliner after starring in movies like Mulholland Drive, The Rings, and 21 Grams. Watts at 50 still possesses some flawless features, and she can proudly step out in style without makeup. It's great seeing this actress age gracefully as she embraces aging naturally. Watts has remained in-demand in the film industry till this day, and she's set to star in a new film titled The Loudest Voice.
Click 'Next Page' to see another Star without makeup