The Most Scenic Highways In America
You don't understand what big and diverse means until you've driven across the U.S.A. Ohio, which is only America's 34th largest state, could swallow Ireland whole and still have room for more. Texas is almost like its own country, as it takes 12 hours to drive from Texarkana to El Paso. There is a certain beauty in changing things, which makes long road trips so enjoyable. Nevada's Valley of Fire, for example, looks like it was created with special effects. If you continue West, you will reach Venice Beach and its beautiful sunset bleeding through the sequoias. Just go out and explore and enjoy these great spots in the beautiful, diverse states of the U.S.A. 
Alabama: Highway 78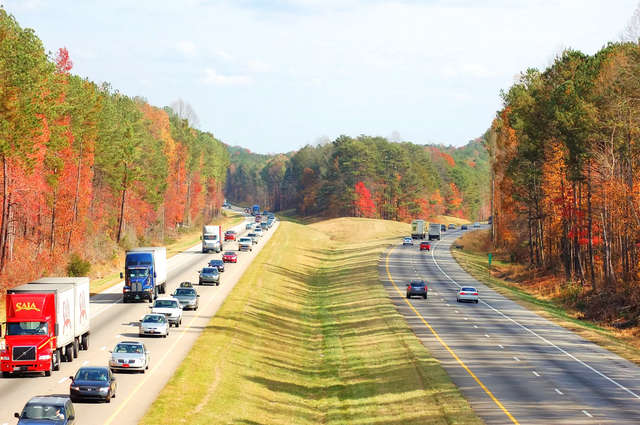 Highway 78 goes all the way across Alabama, and it provides some of the most beautiful views in the country. This highway takes you through the Alabama part of the Appalachian Mountains before transitioning into the Talladega national forest, all on a two-lane road that flows smoothly around nature. The Appalachian Highlands Scenic Byway traverses through the most iconic areas of the state of Alabama, with the towering Appalachian mountains in the background, along with lush vegetation, unique geologic formations, and ancient, charming historical communities. 
Click "Next Page" for more scenic American highways!