The Important Message Behind this Heartwarming Act of Kindness
Just an Ordinary Day in Washington, D.C.
One rainy day in Washington, D.C., this waitress got the surprise of her life when she read a note left by an unusual customer. They both have very different backgrounds - one is a college student and freelance dancer, while the other makes a living as a dentist in Texas. Can you imagine what they might have in common? In this heartwarming story, we learn that first impressions aren't always right, and the most unlikely people can learn important things from each other.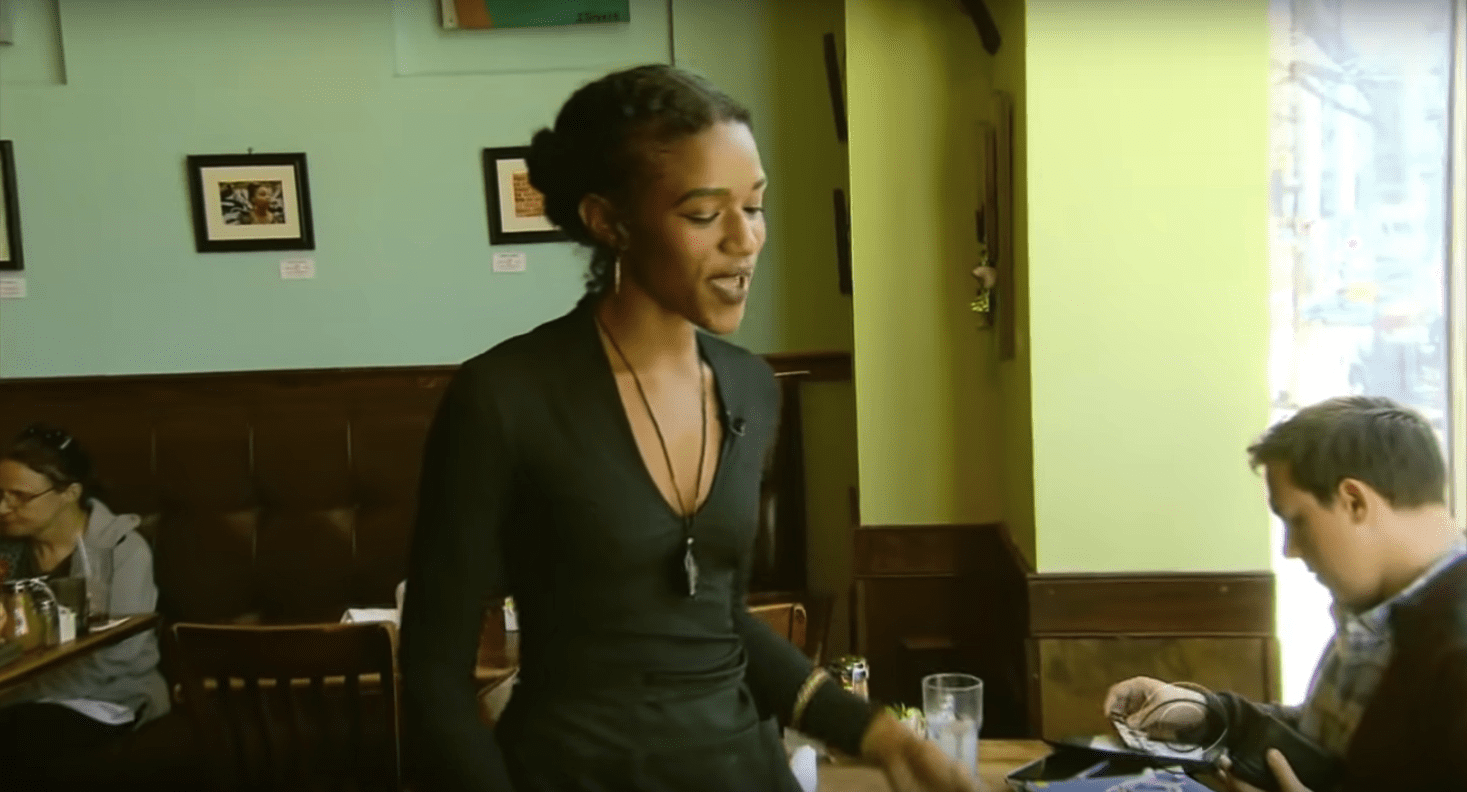 The hospitality industry is a notoriously tough business. In the age of heightened political tensions, it's even tougher. But one Texan customer's unusual actions towards this Busboys and Poets waitress made a real impression on her and her colleagues, and what's more, is that it was totally unexpected! Do you think you can guess what happened? We'll give you a clue: it was right after the most recent presidential inauguration, which happened to be pretty controversial!
A Place for Community
This young woman is Rosalynd Harris, who, at this time, was working as a waitress at Busboys and Poets. There are seven Busboys and Poets venues around Washington, D.C., and one in Virginia. Many progressive leaders have supported Busboys and Poets by eating there. It is a place where liberal-minded folks come to be together. Talented activists, artists, performers, writers, and thinkers have been known to frequent these restaurants; Angela Davis and Keri Hilson have all visited, as well as Alice Walker and Danny Glover. So it was a real surprise when these particular customers walked in one day…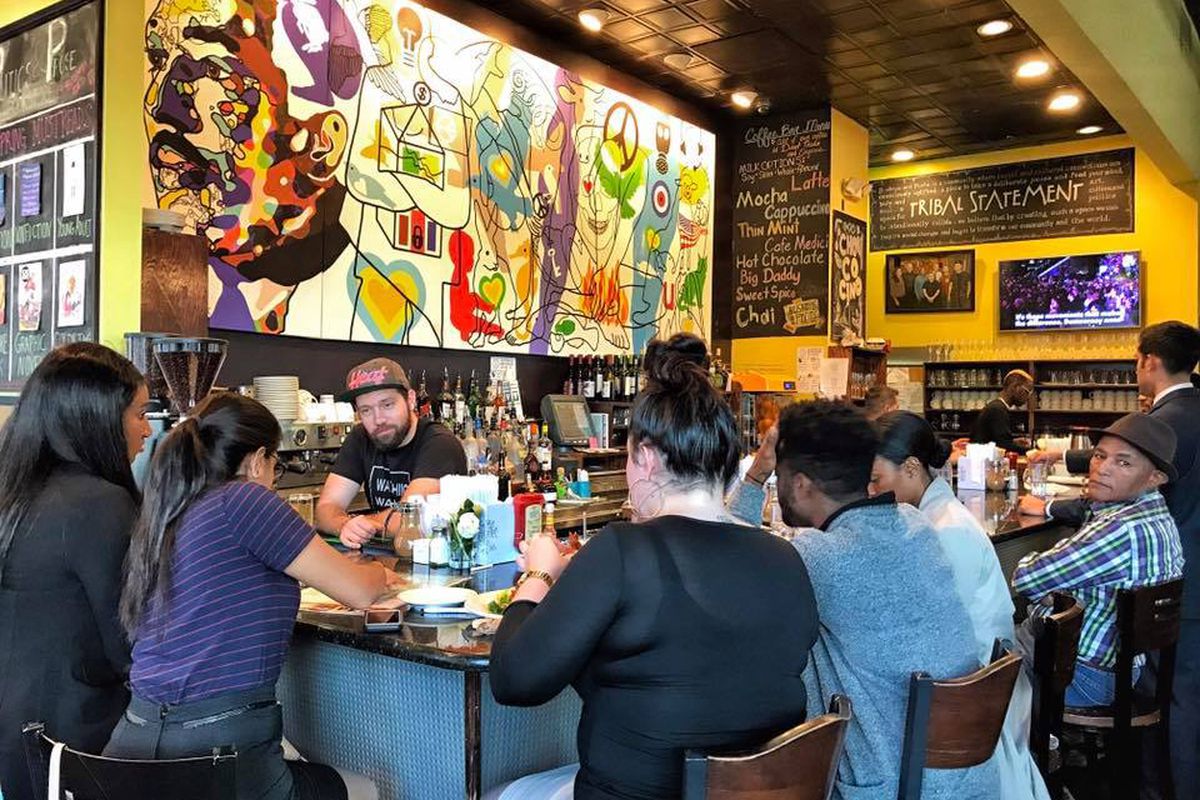 At the time of the last presidential inauguration, Rosalynd Harris was a student working two jobs just to pay her college tuition! She was also a freelance dancer and creative director, and described the restaurant as having a "liberal, Democratic kind of feel." Harris admires Busboys and Poets' responsible social justice ethos. Nonetheless, when you've been working hard keeping up with readings, classes, and assignments, the last thing any college kid wants is to have to go to work and deal with customers who are there to make trouble. So when Jason White and his friends walked through the Busboys and Poets front doors, she was apprehensive.
The Washington Women's March
There were many things that made this a tense moment. To begin with, Busboys and Poets is a multicultural space where people from all walks of life come to feel safe and engage with other members of the community. What's more is that there are progressive icons painted all over the walls, and the president's recent inauguration had not been met fondly by liberals and left-leaning folks in the United States. In Washington, where this particular eatery is, there had also been a Women's March. Do you remember this national day of action?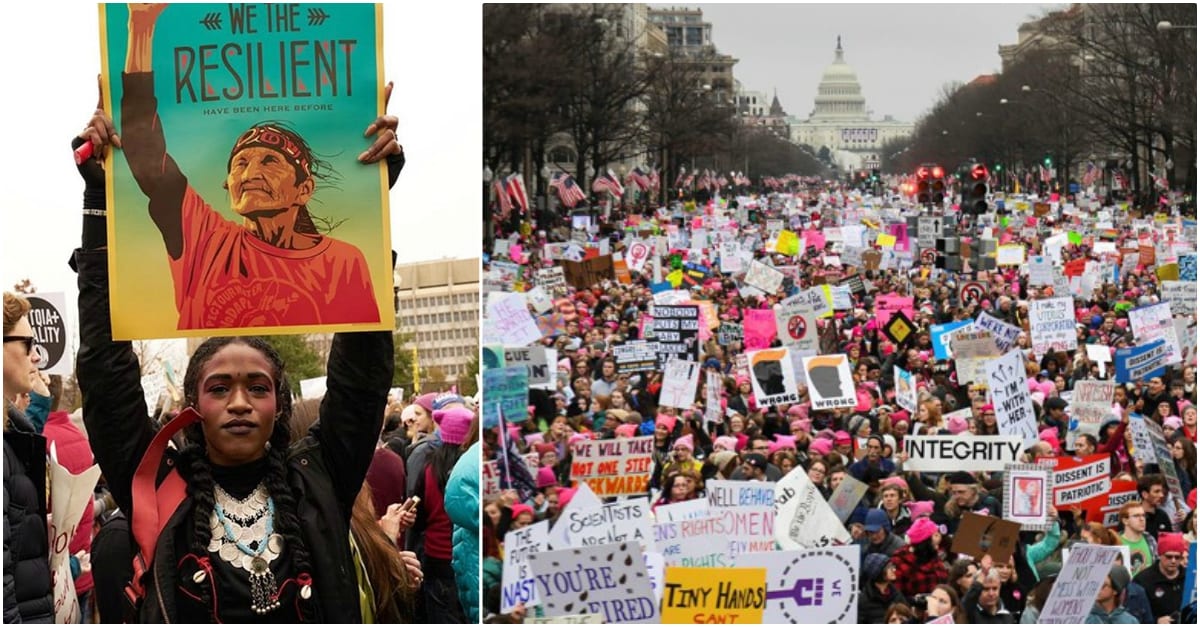 The Washington Women's March was the biggest of all the women's marches across the globe around the same time. Hundreds of thousands of people took to the streets in the nation's capital to demonstrate their support for women's rights, LGBTQ+ rights, civil rights, and other important causes. Across the whole of the United States, over five million people marched on this day as a part of the joint cause. Rosalynd Harris had been one of those walking on this day of action, which was live-streamed across global social media.
Those Red Hats
Jason White is a dentist from Lubbock, Texas, who traveled with a group of friends to attend the presidential inauguration on that very same weekend. One of his friends had even been walking around in a notorious red baseball cap. He told Lubbock news media that he supported the new president's leadership bid right from the start. Being a small business owner himself, White voted for the Republican candidate because he figured a businessman would represent his own interests well. However, for the staff and patrons of Busboys and Poets, the new president's inauguration wasn't such welcome news.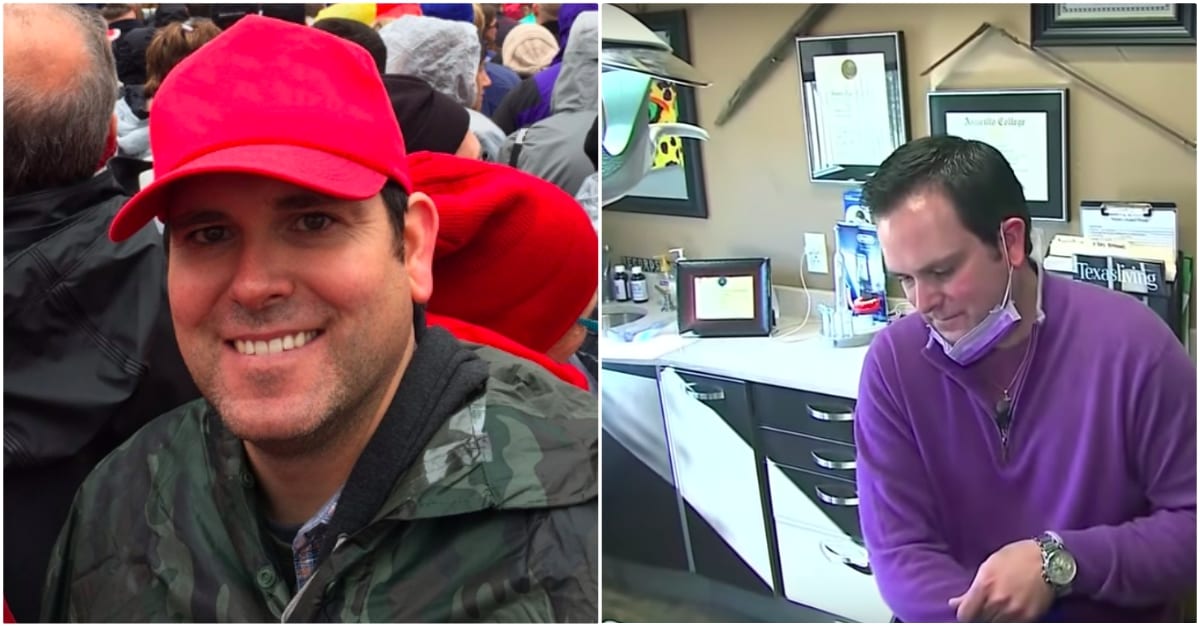 Jason and his pals walked into the Washington eatery and immediately the place fell silent. Rosalynd and her colleagues were not used to serving the kind of men who wore those distinctive red baseball caps! There had been tension in the air all week because of the inauguration and the coinciding women's march. Naturally, the people gathered inside the restaurant had not been expecting people like Jason and his friends to come into their community hub. So it was no surprise that everyone stared at them as though they were total foreigners!
Southern Hospitality vs Washington Hospitality
While Rosalynd remained calm, friendly and professional, she was apprehensive about serving these men. She didn't know it at the time, but her first impressions of the group were not exactly incorrect! Jason White had come to celebrate the election results with his tight-knit group of friends. They were very excited about the election result, and some of them had been wearing their red hats and cowboy hats around Washington throughout their trip. A cab driver had recommended the eatery to them, so being from out-of-town, these Texans rolled right on up to the restaurant without knowing its reputation in the community.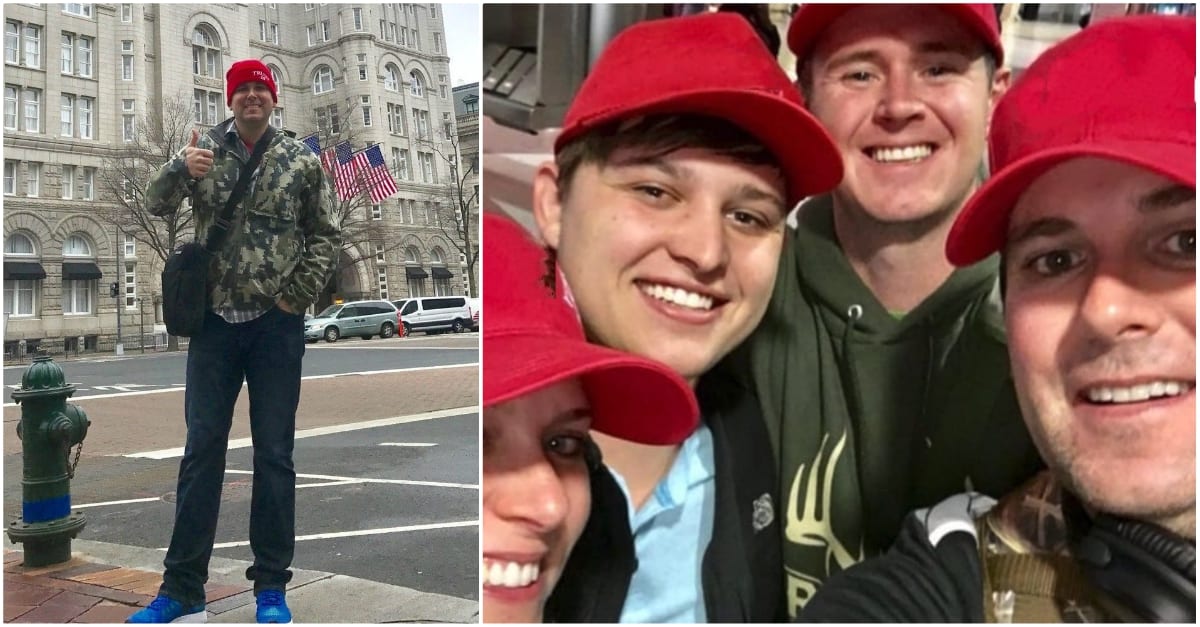 Of course, it had been these red hats that had concerned the staff and patrons inside the coffee shop in the first place. But Jason didn't want to cause any trouble. He asked his friends to take their hats off, as it quickly became apparent that it was the reason that people were staring. "We started getting looks," said Jason. "I told my friend, you need to take your hat off. I don't want people to think we're coming in here to flaunt…We're just coming here to have lunch." Clearly these guys didn't want any trouble. Being from the South, they knew how important hospitality was, and wanted to show courtesy to their hosts. But did the Washington hospitality live up to their expectations?
Breaking the Ice
The men were seated in Rosalynd's section, so she walked over to their table, and gave them a huge smile. Jason and his friends beamed back in response, which was a huge relief for both the waitress and the Texans. Both the waitress and the group of Southerners had been apprehensive about each other. They told Rosalynd that they were from Western Texas. She later told news media: "I could tell they were from the south because they had their cowboy hats on, and I was like, 'Oh, you're not from the city!" Before long, they had established a rapport with each other, and Jason asked her for a recommendation from the menu.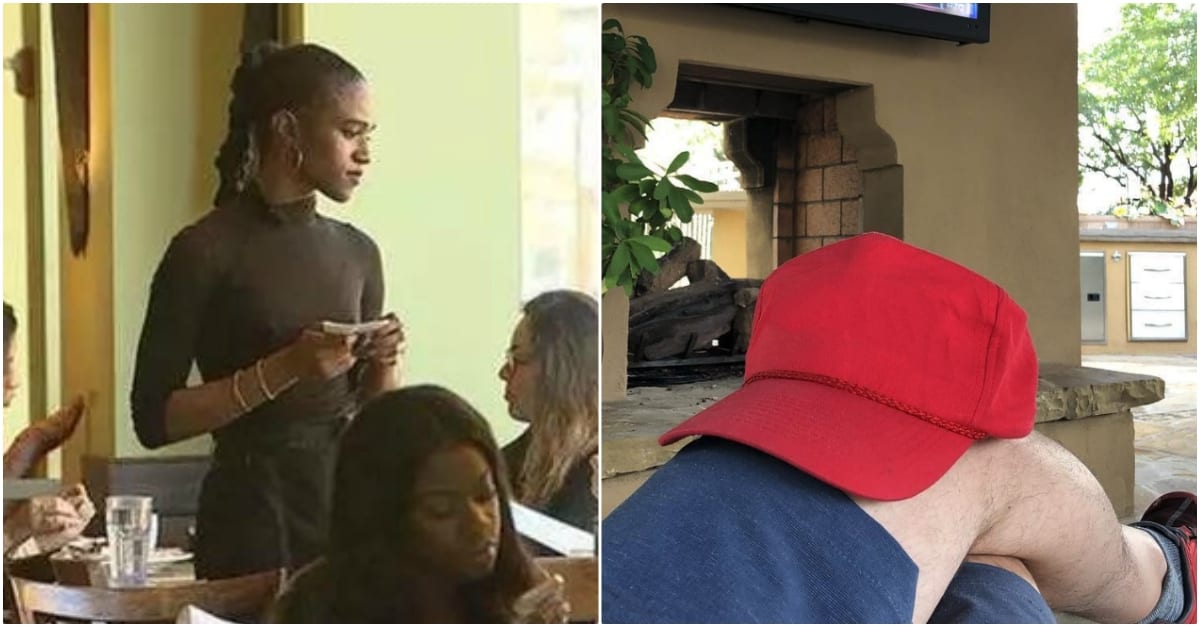 Rosalynd was all too glad to help out and suggested an avocado panini. Jason was glad that they had broken the ice a little, and that the "She said the avocado panini is delicious, and I love avocado, so I got that…It was a relief for both of us." He went on to ask the kind waitress about the history of the restaurant. Rosalynd filled them in on the Busboys and Poets backstory. The very first restaurant opened by the franchise was in "Black Broadway," and was named after American poet Langston Hughes. Hughes was a busboy in the 1930s before he became a famous poet.
A New Experience for All
The Texans had never been anywhere like Busboys and Poets and enjoyed their lunch together. They were on vacation, after all! They eventually got comfortable with their surroundings, and Rosalynd could see that they were having a good time. She was pleased that the interaction with these unusual customers had been so pleasant. After about an hour, Jason's group finished their meals and ventured out to explore the city of Washington, D.C. with full stomachs and big smiles. What happened next, though, is sure to shock you.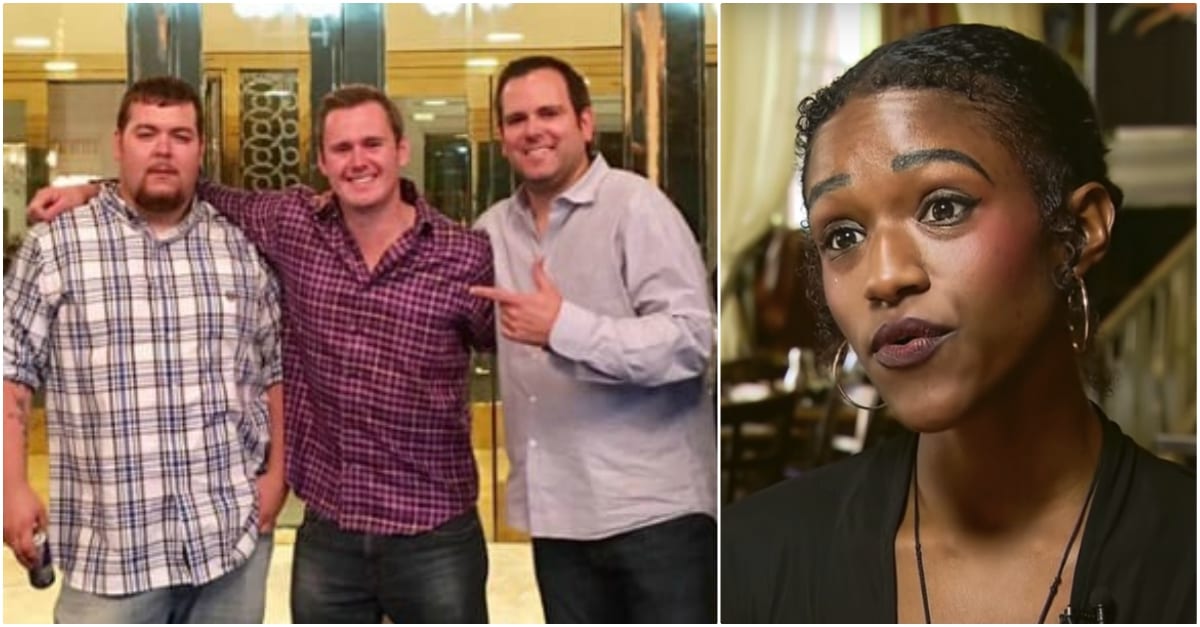 Part of Rosalynd's job as a waitress was to bus tables after the guests in her section had finished eating. So just like she did with every other group of diners, she waited until the men had finished eating, and had brought them their bill. After they left, she wandered back over to the table to clean up. As she gathered the cups and plates, Rosalynd noticed something a little unusual about the tip that the men had left. Firstly, it was accompanied by a note. Can you guess what it said, and who it was from? 
Jason White's Message of Love
If you thought it might be Jason White that left her the note, you wouldn't be mistaken! So what did the note say?  "We may come from different cultures and may disagree on certain issues…" He began. Rosalynd was astounded. It wasn't uncommon for people to leave little notes sometimes, especially if customers had been particularly happy or disappointed with the service. Nonetheless, she had never received a note quite like this. Especially from a group of men in cowboy hats and red baseball caps! The waitress read on…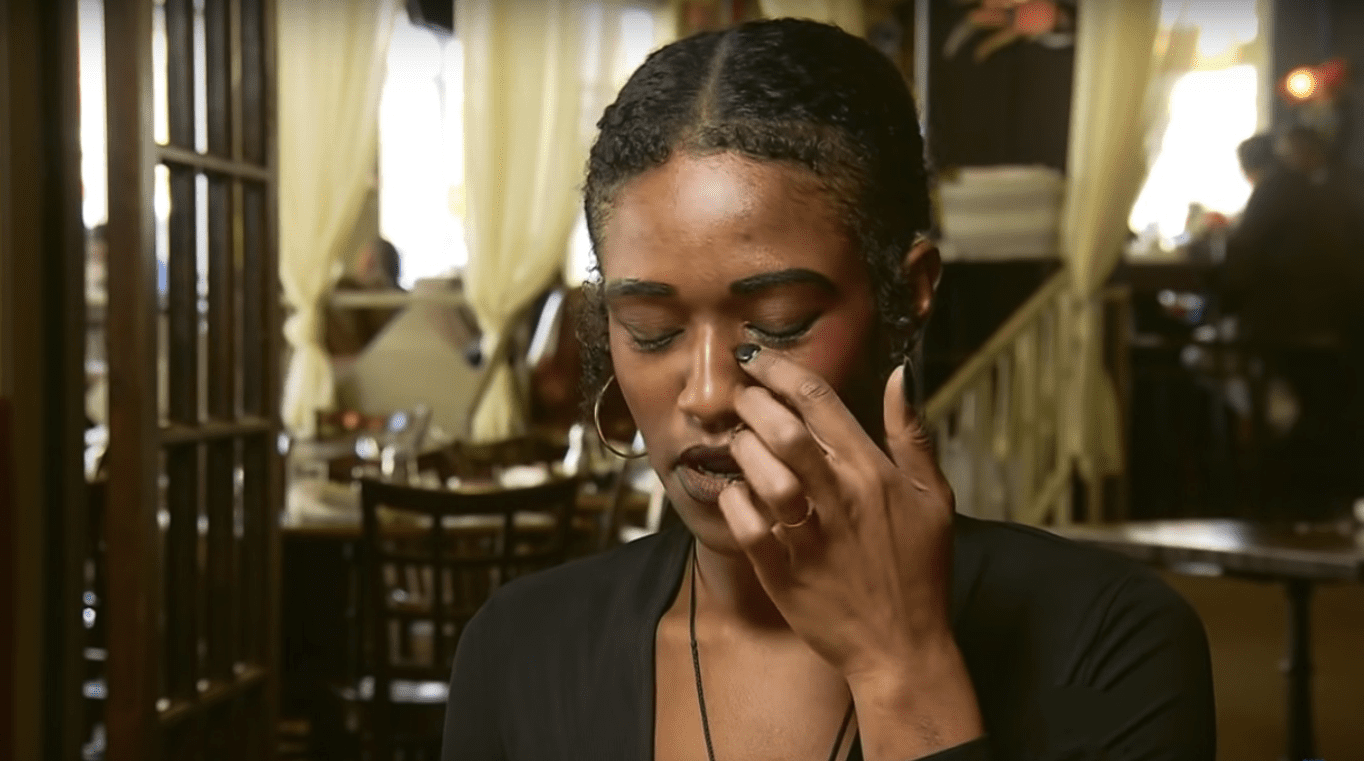 Jason had written: "...but if everyone would share their smile and kindness like your beautiful smile, our country will come together as one people. Not race, not gender, just American." What a message to leave at the bottom of a tip! Phew. Rosalynd couldn't believe it. In her own words, it just goes to show that the old saying is true! "Never judge a book by its cover." Men like Jason White didn't have a great reputation for being friendly to waitresses like Rosalynd in Washington, but he blew her expectations right out of the water. But there was something even more incredible still…
An Astounding Act of Kindness
As her eyes moved to the bottom of the receipt, she saw the tip that Jason had left her. It was, of course, customary to tip at least 15% for service, and but he had left her much more than that. Their bill had come to $70.00, so she had been expecting a tip of around $10.00. But the Texan dentist had left her much more than that. How much do you think he left for the college student? $50.00? $100.00? Nope, guess again! He had tipped Rosalynd a whopping $450.00! She was gob-smacked. It was one of the biggest tips she had ever received.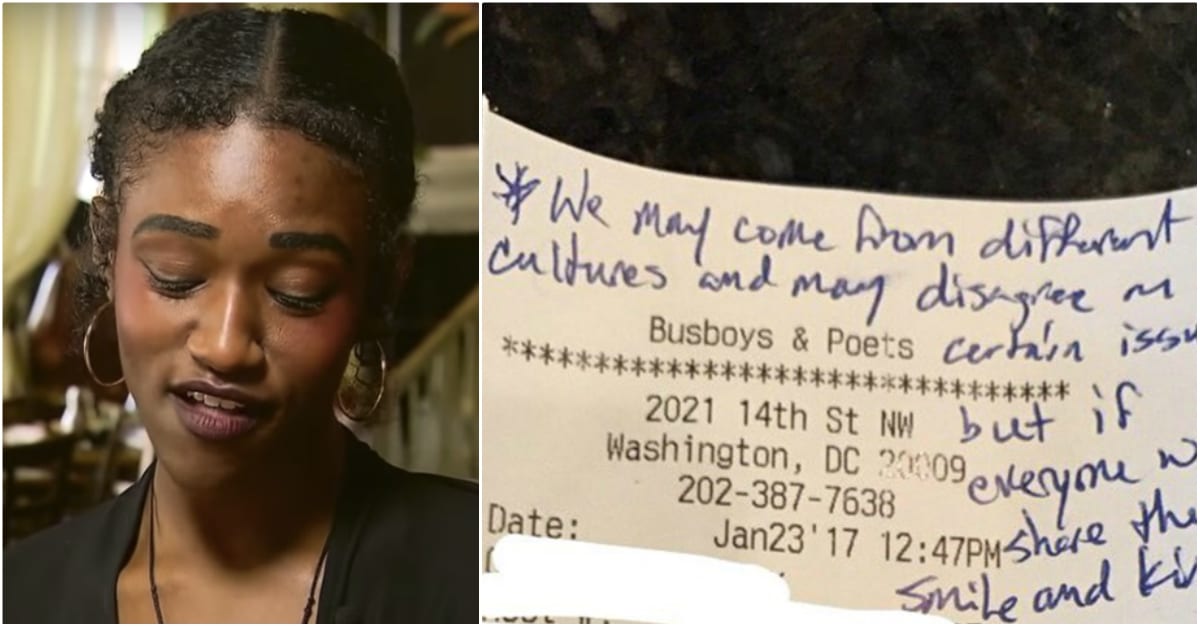 Rosalynd was truly impressed by Jason White's kindness, and so were the other staff at Busboys and Poets. Without identifying either the waitress or the tipper, the restaurant tweeted a picture of the receipt, which received thousands of likes on the popular social media platform. It turned out that many other folks were also shocked. Over 2,000 Twitter users retweeted the image of Jason's hand-written message, sharing the message of unity despite differences. Jason's little gesture ended up reaching a huge number of people, which he didn't expect when he wrote the note! 
News of the Random Act of Kindness Spread...
When the Washington Post finally discovered that the tipper had been 37-year-old Jason White from Texas, they went to interview him. White had not expected his small act of kindness to make national news headlines and said that he did not even tell his friends that he'd left such a big tip. At the time, the dentist says, he only wanted to spread a message of unity. His unlikely gesture ended up touching the hearts of so many people. If only all well-off folks tipped wait staff like Jason! We hope his friends took a cue on tipping from their dentist pal.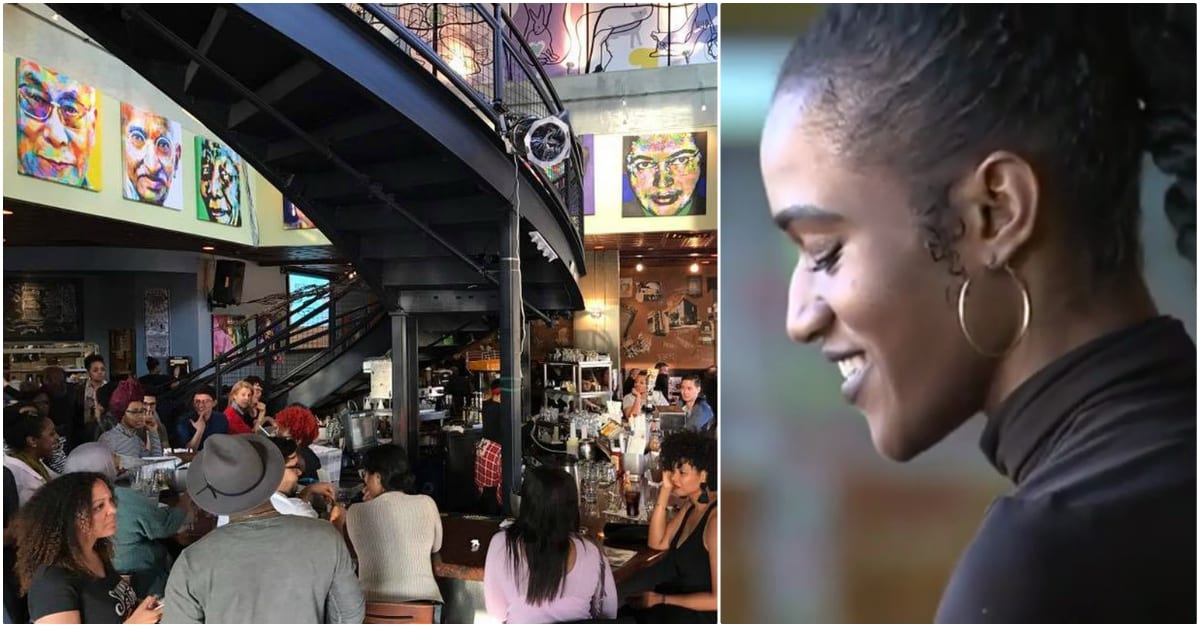 White told The Washington Post, "If everyone did a little something to show respect…we can love one another." The experience opened up both Jason and Rosalynd's minds. Rosalynd also told media that the moral of the story was to "always be open with people to experience something miraculous like that." The Texas dentist's act of kindness made her a little more optimistic about the future. "We may have different opinions and disagree on different issues, but the fact that he still looked at me as an equal and someone of value, it said.., like OK, not all hope is lost." So what might have motivated Jason to do such a kind thing for a stranger?
A Message of Freedom and Unity
Living in a tight-knit community in Texas, and running a small family business means that Jason has lived a fairly comfortable life away from the political hubbub of Washington, D.C. White got to meet many new people on his visit, including Rosalynd! The trip he took with his friends to see the presidential inauguration opened his mind in new ways. He gazed upon the pictures that lined the walls of Busboys and Poets. Looking at the portraits of prominent historical figures who had fought for their own freedom, as well as for the freedom of others, got him thinking.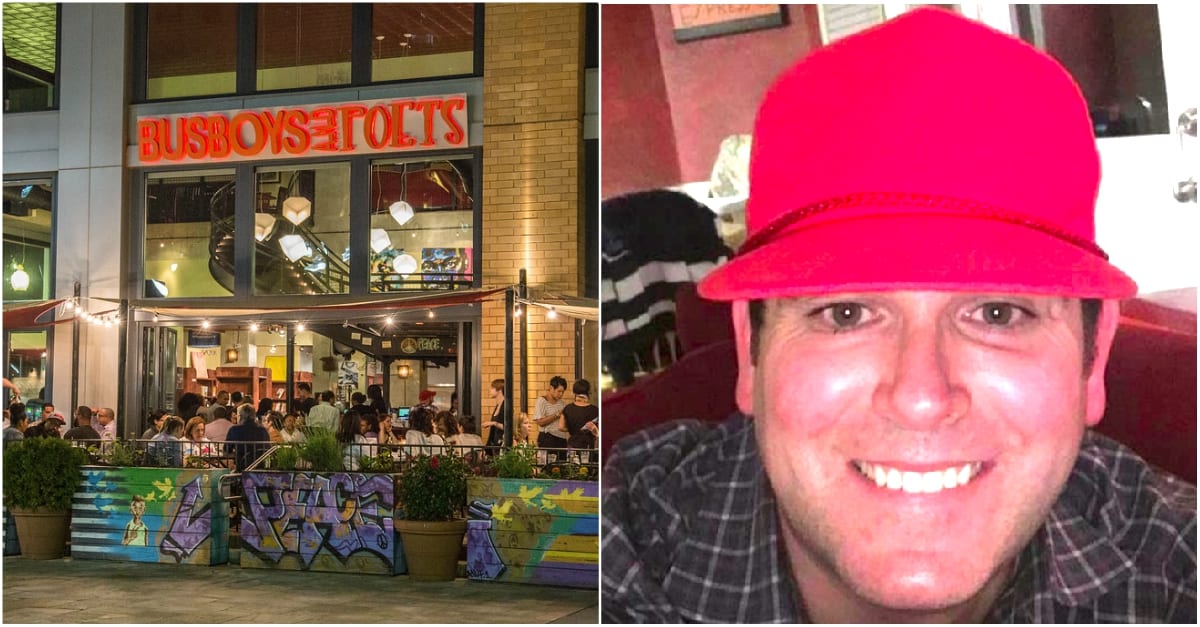 In the space of two days, the Texan had experienced two major events - firstly, the inauguration, where he celebrated the new presidency with his friends. And then the day immediately after, he saw the Women's March, where hundreds of thousands of people from all walks of life descended upon the streets of Washington, D.C., the nation's capital, to fight for their rights. It seemed to Jason that they weren't so different from the freedom fighters that lined the walls of Busboys and Poets!  
Sharing the Message
These experiences showed this Texan man the importance of shared humanity, and the importance of American values, like freedom. He had seen so many Americans marching to express those values, and was inspired to share the message with others, especially those who might not share the same views. He was deeply impacted. "As I sat there, I thought about the entire weekend and I thought I don't know her, she doesn't know me, but if most Americans have a preconceived perception about people then we're never going to get better," the dentist said. But something even more touching was about to happen...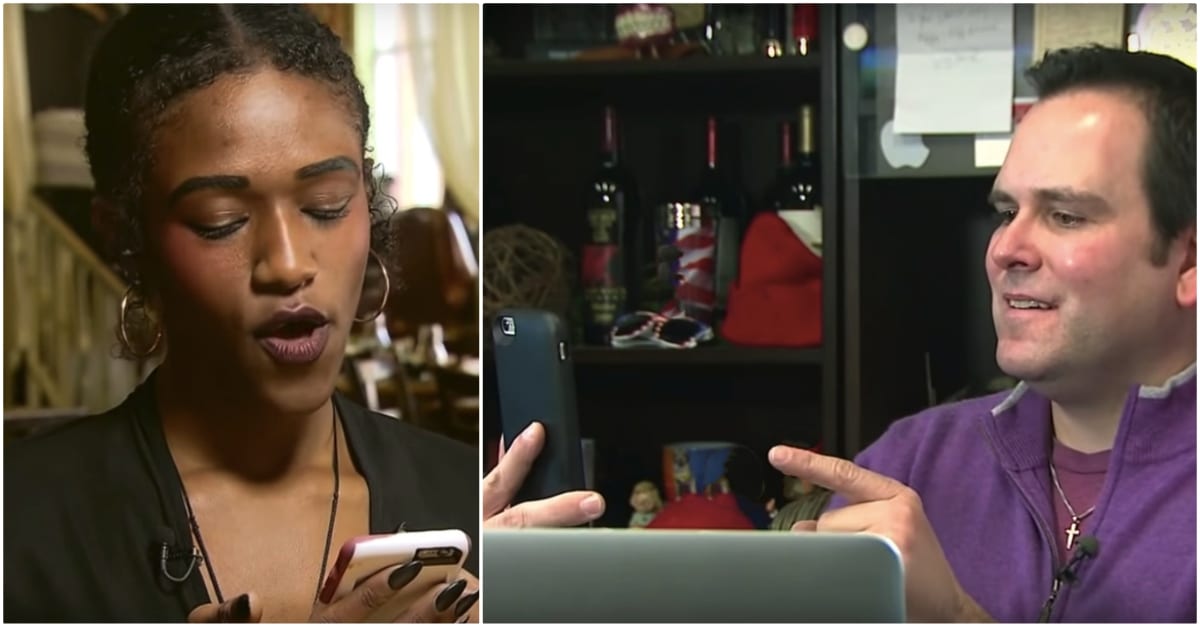 Rosalynd had also been reflecting on the message that Jason shared with her, and the way in which he and his friends had surprised her with their tip. During an interview, the young waitress decided to give her mystery tipper a phone call. It would be their first contact since he had left the restaurant that fateful day. The story had inspired hundreds of thousands of people, and everyone was eager to see what they would have to say to each other. It turns out that both agreed the story had been misinterpreted!
Not Just a "White Guy Helping this Black Girl"
Rosalynd had been disappointed by what she had seen and read in response to the story. It seemed that many people could not see past the racial aspect of the story. She told media: "I hope that people just don't see it as this white guy helping this black girl. This gracious gesture came from a place of compassion and love." The Texan agreed with her sentiment. "It's not about me and her," he said, "I just want people to take the example, and stop and think a little bit before they judge people – on all sides."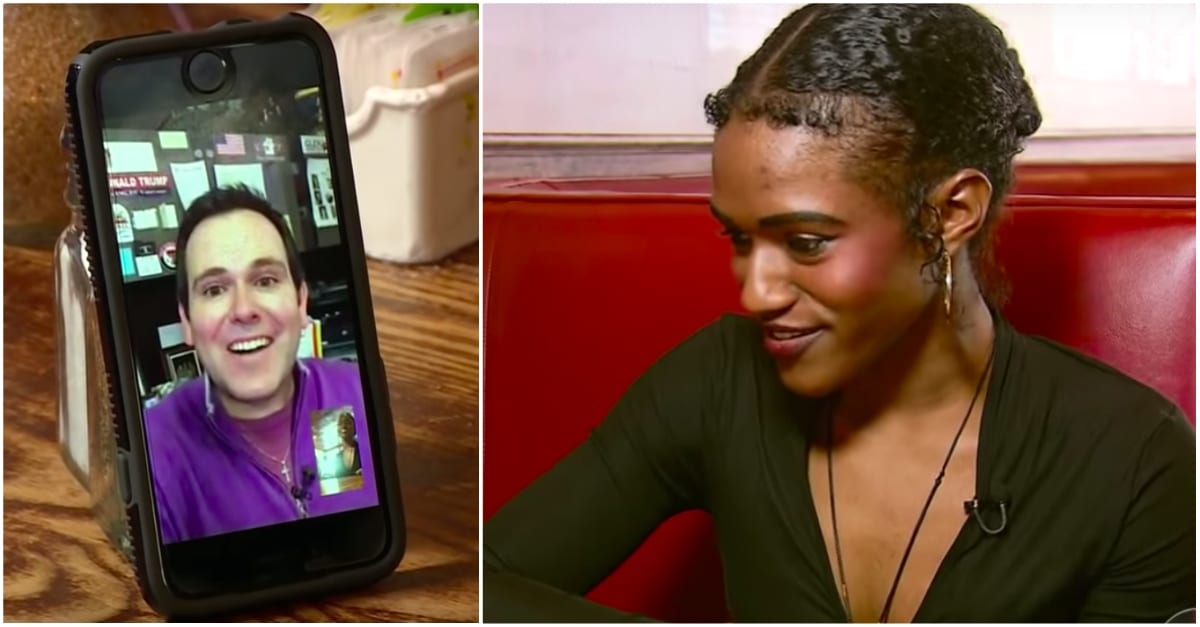 This heartwarming story really teaches us that it doesn't matter if you read the Torah, the Bible, or the Qur'an: the golden rule carries the same message. And there is evidence of that golden rule everywhere, from elementary school classrooms to philosophy textbooks. In this story, it just so happened to make its way into the hearts of two Americans, who just so happened to be in Washington, D.C., at the same time. Do you know what the golden rule is? 
The Moral of the Story
Rosalynd and Jason definitely do! As Jason said: "We have to think about being better Americans, we have to look into ourselves and how we treat one another. If everyone did a little something to show respect…we can love one another." This story shows us that it really can be as simple as wishing upon others the same as you wish upon yourself. These unlikely new friends ended their FaceTime call with a virtual hug and a virtual kiss. It really is important to remember those words that Busboys and Poets tweeted: "We rise by lifting others."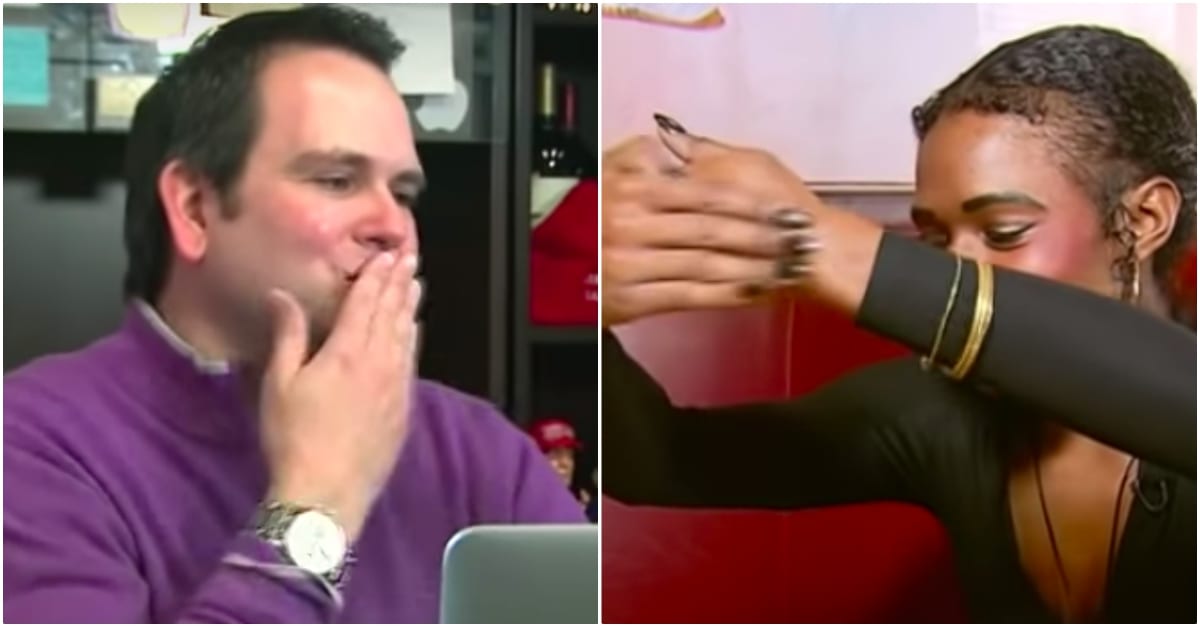 Sometimes, love and kindness can be found in some very unlikely places. This beautiful tale serves as a wonderful reminder that we ought to love our neighbors, no matter their race, creed, religion or orientation. What a lovely story! Do you have a friend who would also enjoy this article? Be sure to share it with them so they get the warm fuzzies too! And if you loved it as much as we did, you might also enjoy some of these other stories brought to you by us. But be warned, you might need to get another box of tissues!