Famous Brands That Are Closing Their Stores in 2019
While technology advances, it's harder for retailers to maintain their stores open because people are turning to online shopping all the time. There's fierce competition on the web, and often, some have found better deals. Therefore, even the most popular stores in America might be closing several locations this 2019 because the 2018 holiday was such a letdown. You might remember that Toys 'R Us recently went out of business, and some of your other favorites could be closing soon. Let's find out more!
KMART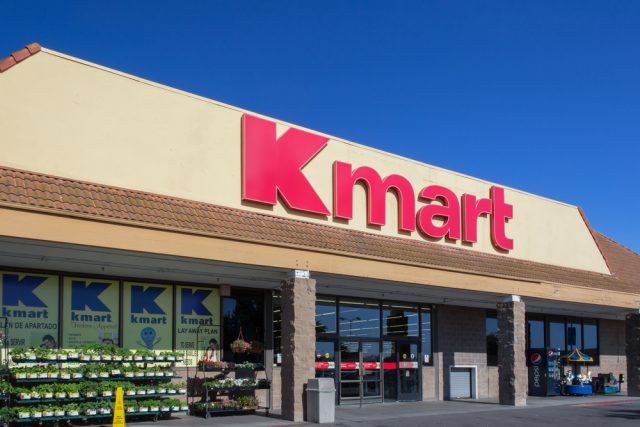 This store was once linked to Wal-Mart and Target as the "big 3" companies in the U.S. Sadly, it has become harder to see it around the country. In 2018, they closed 150 locations, and they are expected to close 50 more in 2019. K-Mart is owned by Sears, which is also having a rough time as they already filed for bankruptcy. Therefore, the parent company clearly does not have the capital to invest in their store, and they have a huge opponent: Dollar Stores.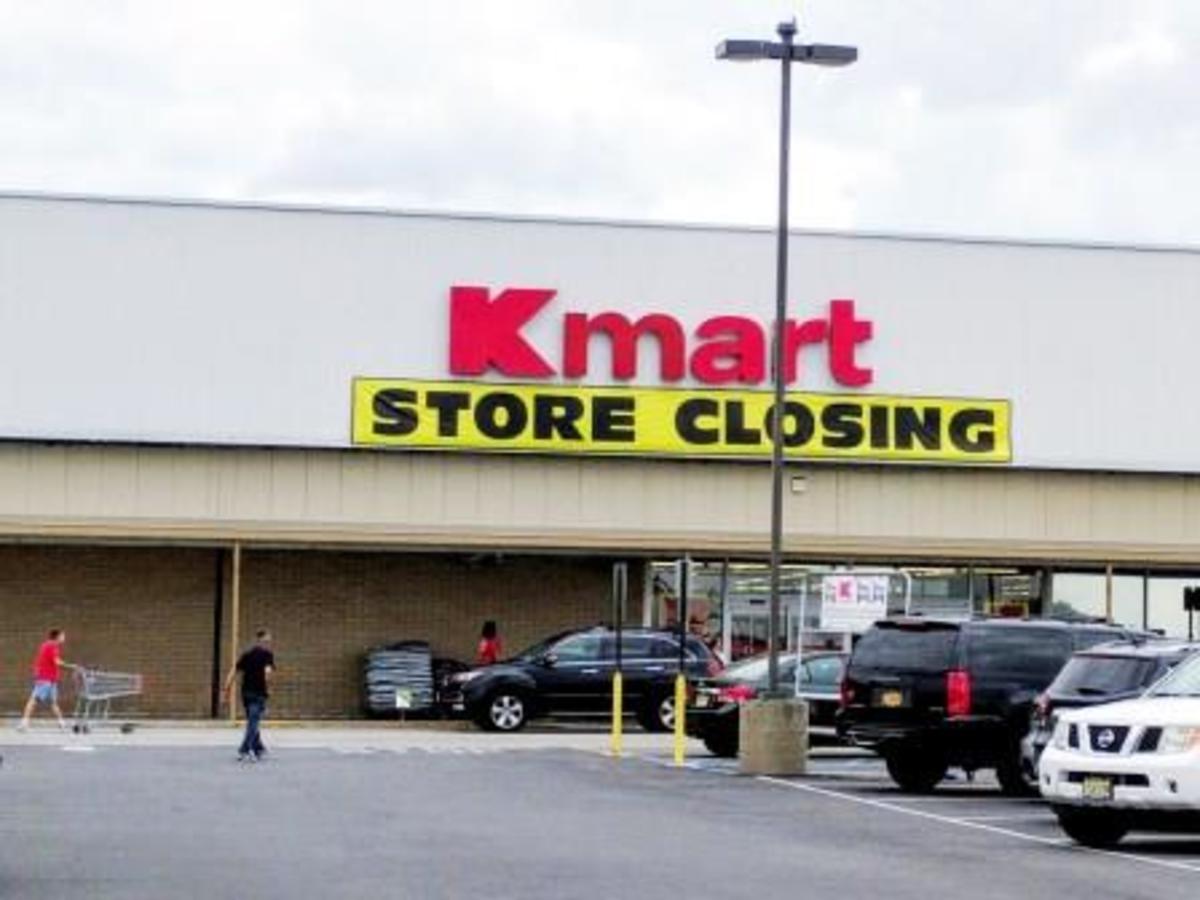 S.S. Kresge was the founder of the original store that would later be renamed K-Mart. He invested his hard-earned money into a five-and-dime store in Memphis, Tennessee after meeting Frank Winfield Woolworth, who was a traveling salesman. Kresge owned the first store with John McCrory, and they later opened a second location in Detroit. After two years, he gave his share of the Memphis location to McCrory and completely owned the Detroit one. Soon enough he formed the Kregs & Wilson Company with his brother-in-law, Charles J. Wilson.
PAYLESS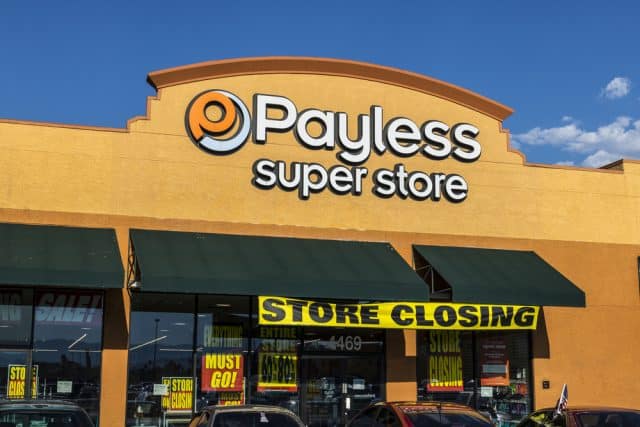 Unfortunately, last February, this store announced that they would be closing 2,000 locations in American. Some would be permanently closed in March 2019, and some remained opened while they sold their entire stock until May. Sadly, their online website will also disappear for American clients, but there's a silver lining. The brand is not going to end completely. Some international establishments will still go on, at least for the moment.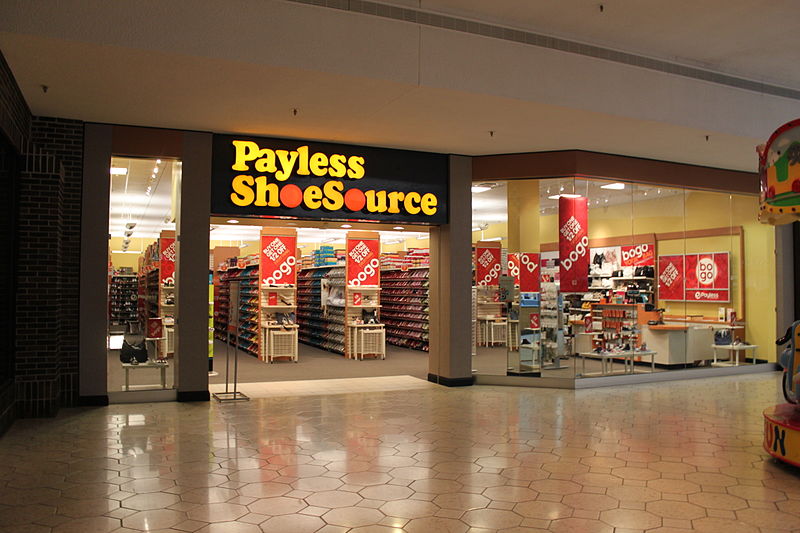 The company is still trying to keep going. They filed for bankruptcy and closed some locations more than 10 years ago. They restructured a bunch of things, but clearly, it didn't work out as they wanted. Payless goes back to the 60s when Volume Shoe bought the Hill Brothers Show Company in Kansas City, and they renamed all 25 original stores to "Payless". In the 70s, Volume Shoe bought the other Hill Brother Shoe Store franchise that was located in St. Louis.
CHARLOTTE RUSSE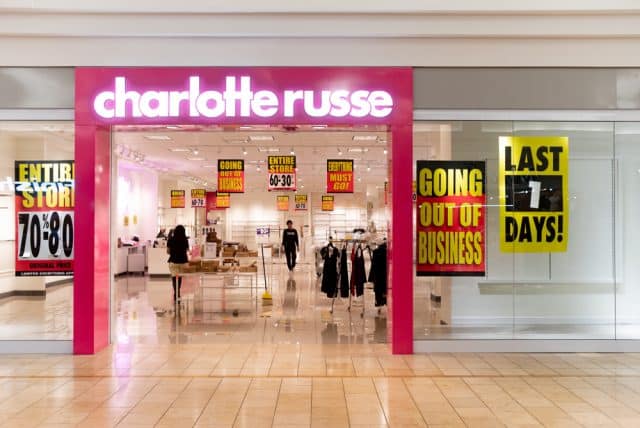 This store was famous among young teens because you could get cheap and pretty heels as well as crop tops. Unfortunately, they decided to close all locations this year. Many young ladies have taken their first jobs here, and they are terminating their 500 establishments after liquidating the merchandise. According to Grit Daily, "The closing of Charlotte Russe means the loss of nearly 8,700 jobs, and only 1,400 of those were part-time." That's the worst part of any company going out of business.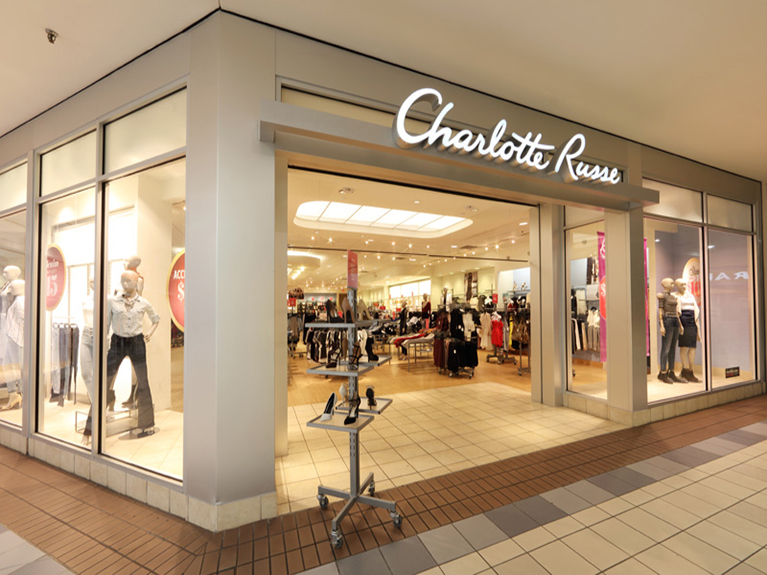 Charlotte Russe was created in 1975 by Daniel Lawrence and his 2 siblings who worked in their family's clothing store in New York. The brothers made Lawrence Merchandising Corp. in California, and they built the first Charlotte Russe place in San Diego. Over the course of the 70s and 80s, they opened many other shops. In 1996, their company was bought by an investment firm called SKM, who expanded the brand nationwide.
HENRI BENDEL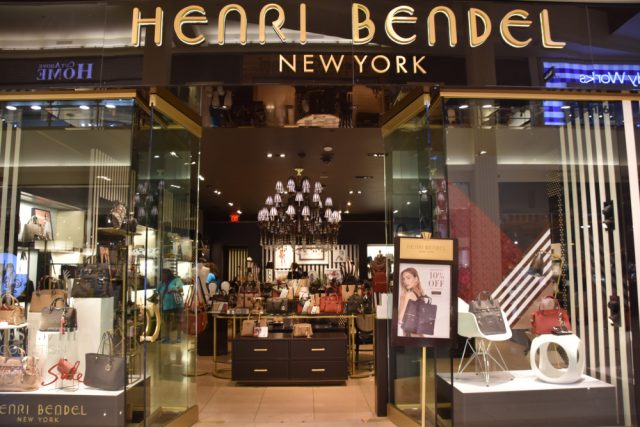 Anyone who owns a Bendel's bag needs to preserve it because this iconic shop from New York closed in January 2019. It was constantly featured in 'Sex and the City'. It's expected that the items will rise in demand from collectors, and we wonder what will happen to actress Blake Lively, who was a big admirer of the brand. We hope she bought as many items as she could, and they will definitely be more valuable in the future.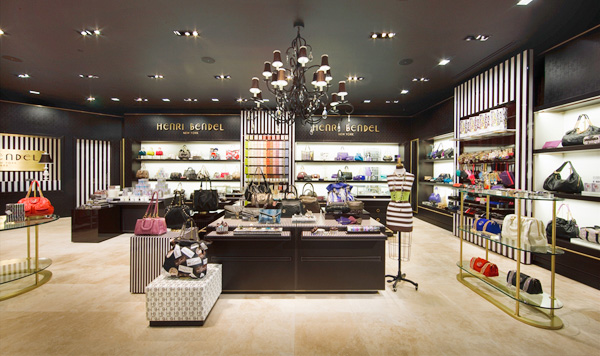 Henri Willis Bendel was born in Louisiana, but he moved to New York and opened his first store in Greenwich Village in 1895. In 1907, he had the brown-and-white striped boxes that people have always associated with the clothing shop. He was also the first retailer to sell Coco Chanel clothes in America. When he died in 1936, his nephew was named the president and worked until retiring in 1954. Of course, he first founded Belgian Shoes and died in 1997.
 ABERCROMBIE & FITCH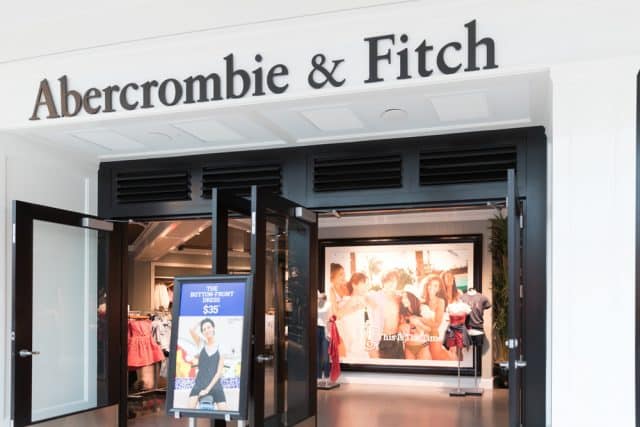 Unfortunately, everyone who was a hard fan of this company will have a hard time buying their clothes, at least, at the mall. Abercrombie said that they would close 40 stores this year, but it has already shut down 500 locations over the past years. Luckily, this is not a Payless situation. They are just making some changes because it's cheaper to just sell online. They are working on making smaller stores in malls and also advertising their new designer, Aaron Levine, hoping to revitalize the brand.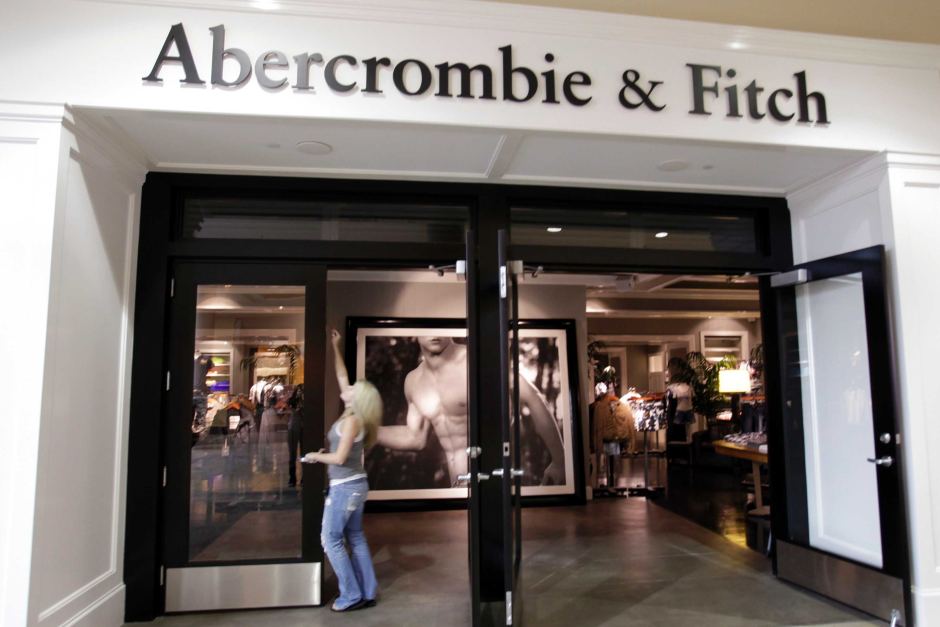 This company was created in 1892 in New York City by David T. Abercrombie as an outfitter for outdoorsy men. Ezra Fitch was a lawyer and real estate developer who loved the company. He invested a lot of money in 1900. They went corporate in 1904 and called it "Abercrombie & Fitch Co.". The lawyer ended up buying Abercrombie's shares and was the only owner from 1907 until 1928.
40. GYMBOREE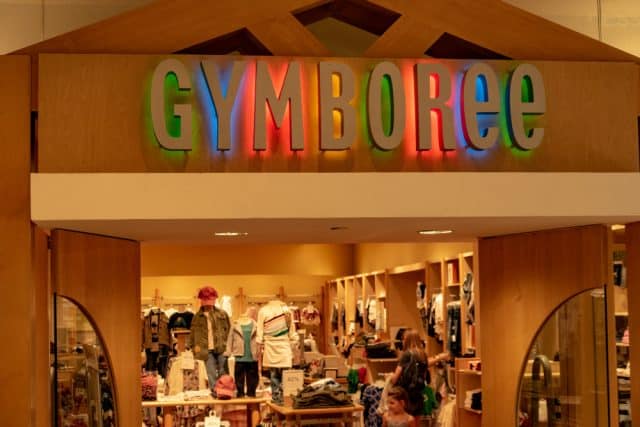 This company also owns the Crazy 8 locations, and they are completely closing down as they have filed for bankruptcy twice. If you loved this chain, you might want to get your kids all the liquidation merchandise quickly because, by the end of 2019, there won't be any more left. Meanwhile, this company also has the Janie and Jack brand, but they are trying to sell it in order to save it. After the culture of going to the mall rose in the 80s, Gymboree was a staple of many locations.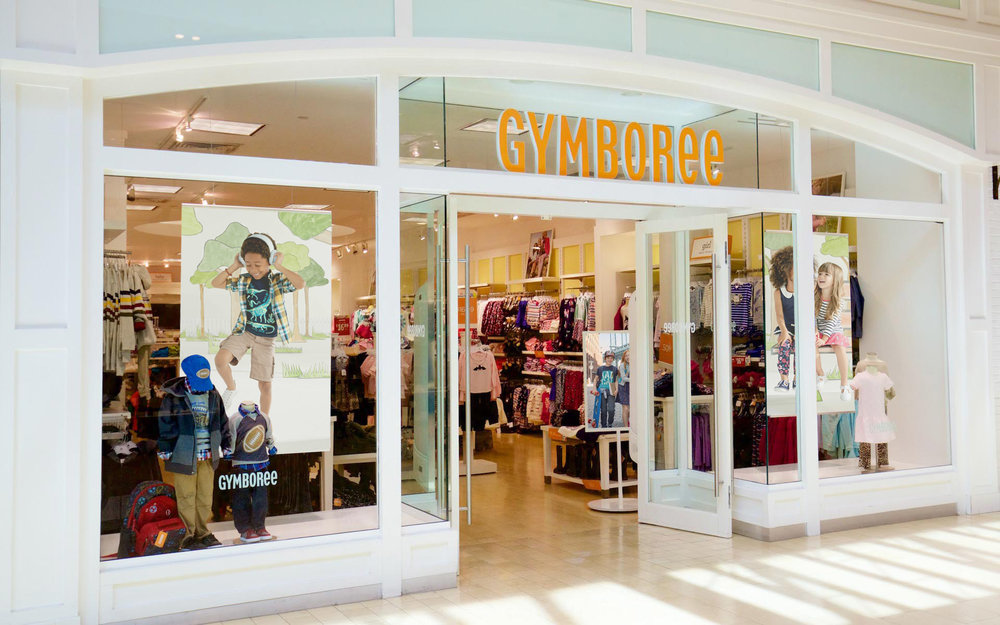 In 1986, they opened many chain clothing stores mainly veered towards children from newborns to size ten kids. The brand has been reorganized many times, and they once had 630 Gymboree Retail, 150 Gymboree Outlet, 130 Janie & Jack, and 290 Crazy 8 stores in America alone. According to some sources, Janie and Jack was sold to Gap, Inc.
39. SHOPKO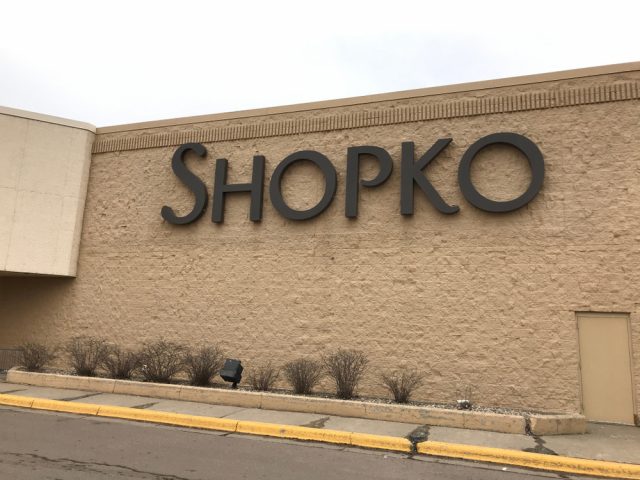 Shopko was depicted as "department store of rural America", but things will change this year. This chain of 300 stores across the country included retail and even healthcare services. Sadly, they are going out of business this 2019. Just like other many stores that have been going belly up lately, the boom of online sells was too much for Shopko. Their locations were featured in 24 American states, but all of them will close soon.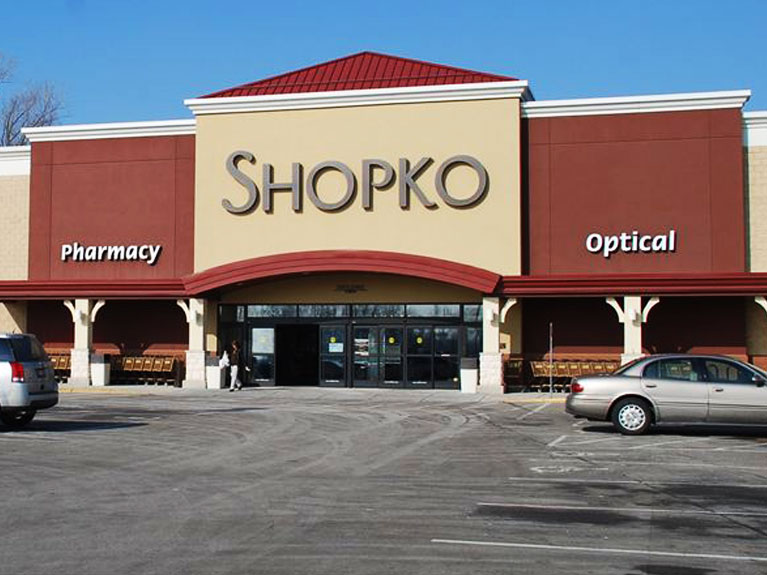 The company was founded by pharmacist James Ruben and other investors in the 1960s. They put together $1 million to create a department store in Green Bay, Wisconsin. It was initially called "Shopco", but by the time the first shop opened, they had changed it to "Shopko". It was the first chain to offer pharmacy and eye care in a store. In the 70s, they expanded by opening more shops and even merging with SuperValu of Minneapolis.
38. VICTORIA'S SECRET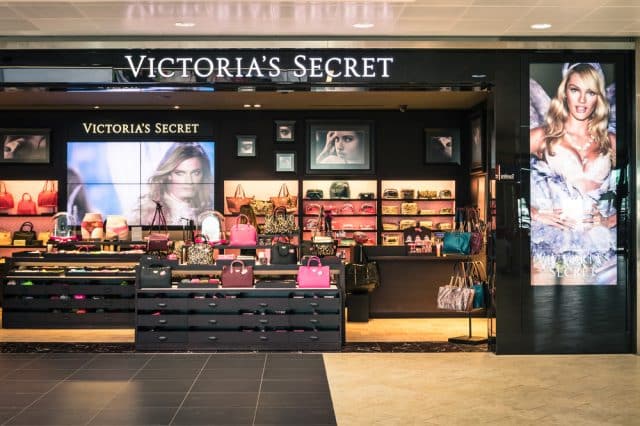 This is one of the most popular lingerie shops in the world, but they announced last year that they would be closing around 50 locations in the U.S. Right now, people are looking for comfortable underwear such as Savage X and ThirdLove, instead of see-through, impractical ensembles. Additionally, the company is under scandal because, during the 2018 Victoria Secret fashion show, the chief marketing officer said that they won't include plus-size or trans models. Apparently, those women don't represent the brand's mission of making a "fantasy".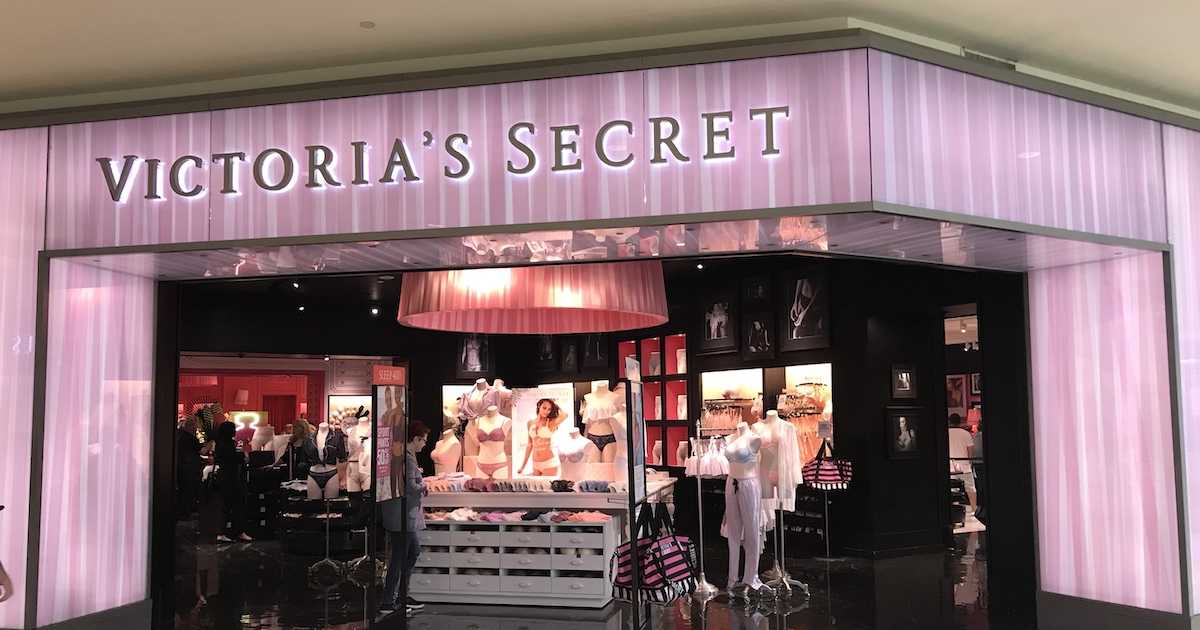 However, everyone wears underwear. Furthermore, they also had a campaign titled "Perfect Body" where the models were skinny and tall. People were upset that they expected everyone to look like that. Meanwhile, Victoria's Secret was created by couple Roy and Gaye Raymond in San Francisco in 1977. The idea came when Raymond had to shop for his wife's lingerie at a regular store. He had an interview with Newsweek about it and said, "When I tried to buy lingerie for my wife, I was faced with racks of terry-cloth robes and ugly floral-print nylon nightgowns, and I always had the feeling the department store saleswomen thought I was an unwelcome intruder."
37. TESLA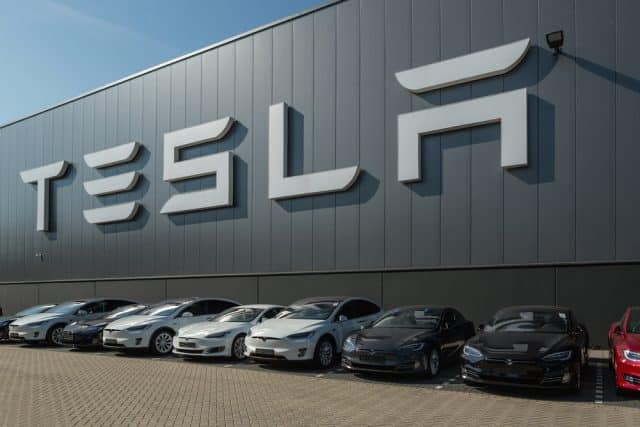 Elon Musk famously founded Tesla Motors, and the company recently said that they would focus on web sales alone. Therefore, the Tesla showrooms will be closed, but the staff had been told that they would be kept on the payroll. They started closing shops on March 3, 2019, and more are to come during the remainder of the year. Some text drives can still be practiced at operating stores or rescheduled to other locations. Meanwhile, it's unlikely that this decision will actually affect the company, as last year, it was the best plug-in electric car brand in the world.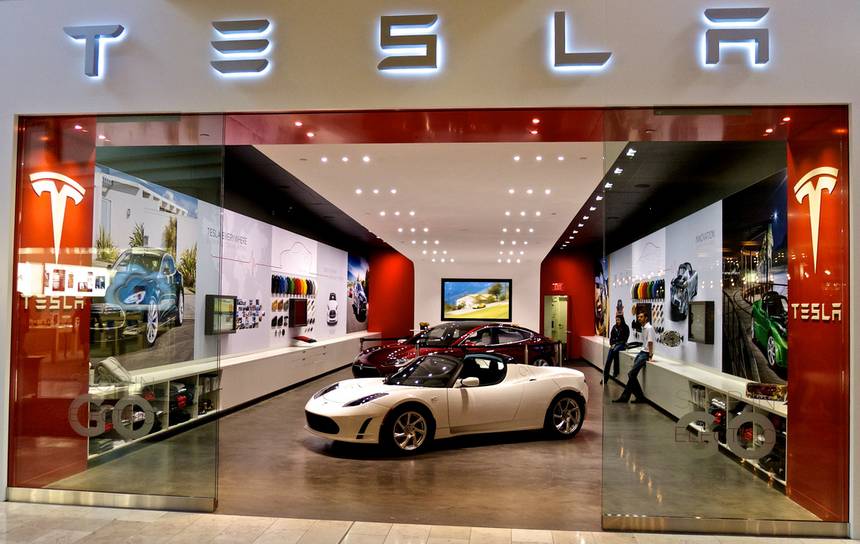 The company went corporate in 2003 thanks to Martin Eberhard and Marc Tarpenning. They were inspired after GM recalled their EV1 electric cars that same year and discarded them. Musk spearheaded the funding for the Series A round in 2004 and became chairman of the board. The main mission of Tesla was to take electric vehicles further, starting with expensive sports cars and then moving on to simple, affordable models.
36. GAP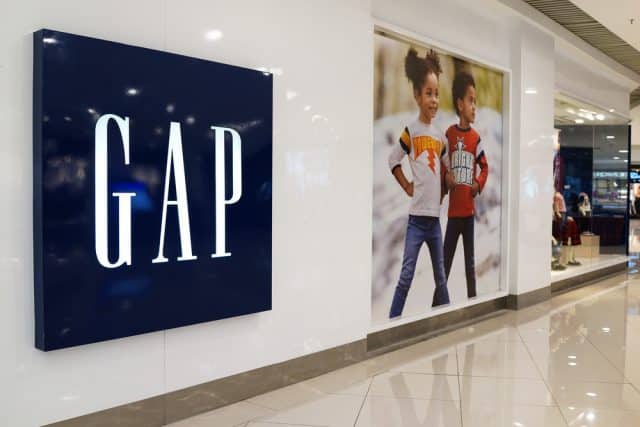 This famous clothing store has decided to close around 50 of their locations, and they also announced their split from Old Navy. Old Navy appeared in the 90s, whereas Gap is from the 60s. Gap also owns Banana Republic, and they are staying with them. Sadly, Gap will start closing stores in malls and places where there are fewer sales and people around. Meanwhile, the rest of the shops will have better customer experiences in order to meet modern needs.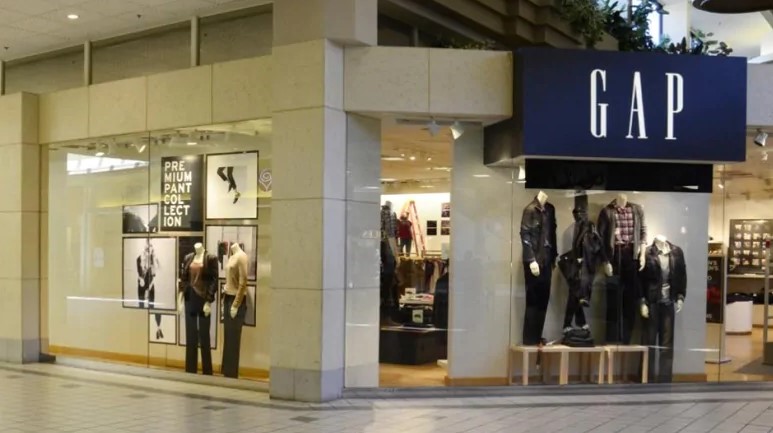 Gap's story goes back to 1969 when Don Fisher was inspired by the success of "The Tower of Shoes", a retailer that claimed to have everything regardless of brand, style or size. Everything was to be found there. Fisher was also good friends with Walter "Wally" Haas Jr., the president of Levi Strauss & Co. He proposed that they applied that same model to Levi products because other stores like Macy's were also out of the people's favorite jeans. Haas introduced him to Bud Robinson, Director of Advertising at the time, and they came up with a test for what became The Gap later on.
35. CHICO'S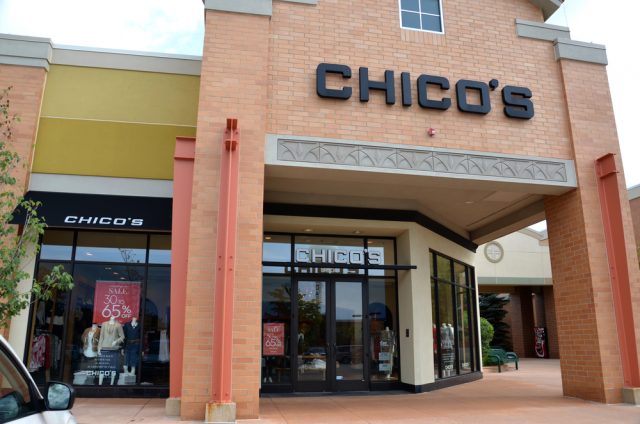 Chico's has been closing stores since 2017 when they shut down 50 locations. This year, they will close their doors on 250 shops. Meanwhile, the CEO has said that they are studying the world of online sales to adapt more to modern times. Unfortunately, no one knows if they will start shutting stores in Canada and Mexico too. This decision is not that surprising because they even made the 2018 Forbes list for 'Retailers On Life Support'. Yikes.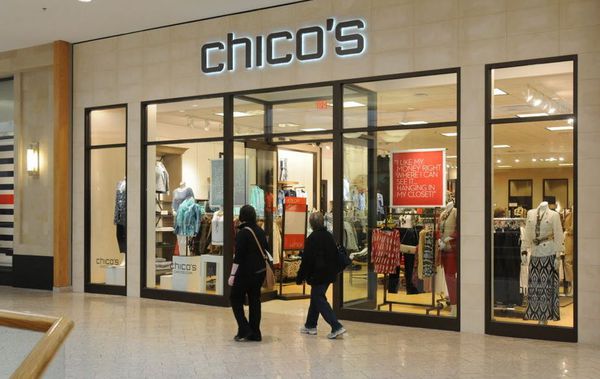 The company was founded by Marvin and Helene Gralnick in 1972, when they lived in Guadalajara, Mexico. In the 80s, they opened a gift shop in Florida named Folk Art Specialties but later changed it to Chico's Folk Art Specialties in honor of a friend's parrot. They sold artsy things but the most popular items were the sweater, and they soon became a clothing establishment. They opened another place in Captiva Island, Florida in 1985, but their first franchise store was built in Edina, Minnesota in 1987.
34. GUESS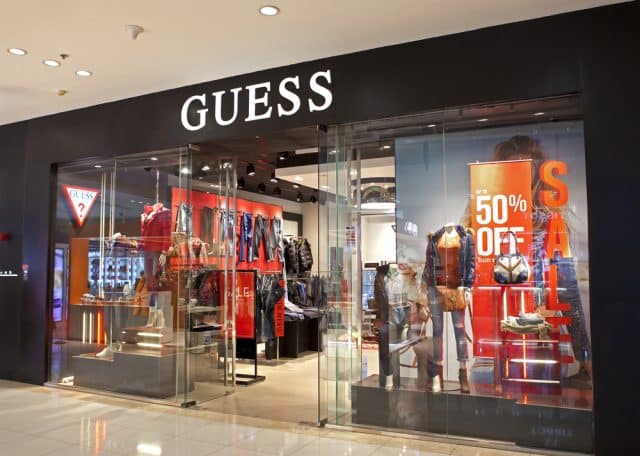 Guess might be one of the most popular brands in the world, but it has been going through a hard time for the past couples of years. It has closed many stores in America lately, but there is good news too. You might not be able to shop in a Guess store near you, but the company has been steadily growing internationally. It seems that their peak moment in the U.S. was designing Marty McFly's jeans in 'Back To The Future'.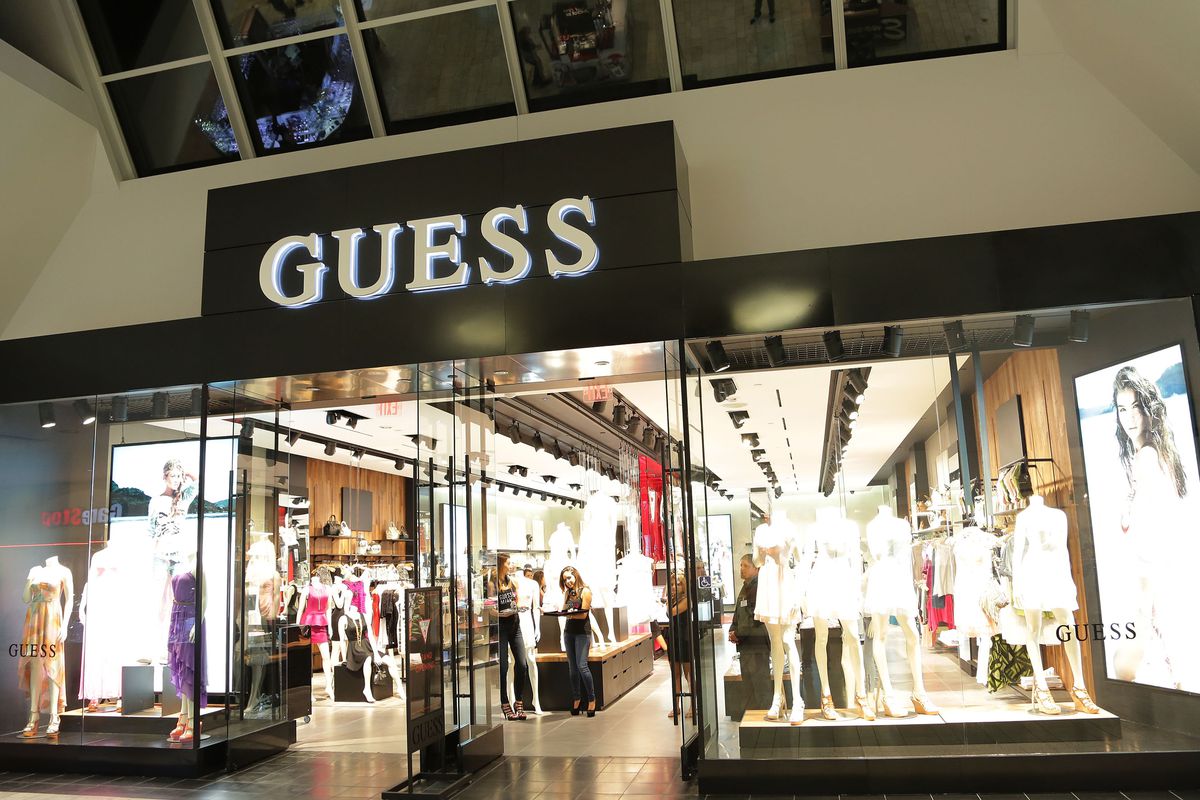 Unfortunately, it's not the first time that the brand had troubled in America. In the 90s, they had a sweatshop controversy, involving 80 establishments around the world that broke all kinds of labor laws. You might be surprised to learn that Guess started as a book of styles in 1981 by Georges Marciano. Marciano got his brother, Maurice, to develop the product. Meanwhile, his other siblings, Armand and Paul, were also involved in advertising and distribution.
33. CALVIN KLEIN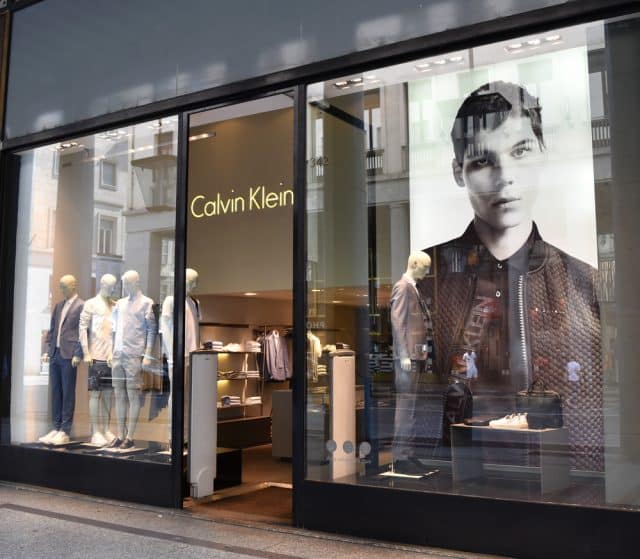 You might have loved seeing Nick Jonas and Justin Bieber in the Calvin Klein ads, but their sales have been doing horribly for several years. Therefore, the brand Calvin Klein will disappear completely as they are taking on a new name and restructuring their strategies. Their New York store closed in Spring 2019, and last year, was the last time that they showed in New York Fashion Week. Sadly, even having Lady Gaga and Lupita Nyong'o on the red carpet couldn't save them.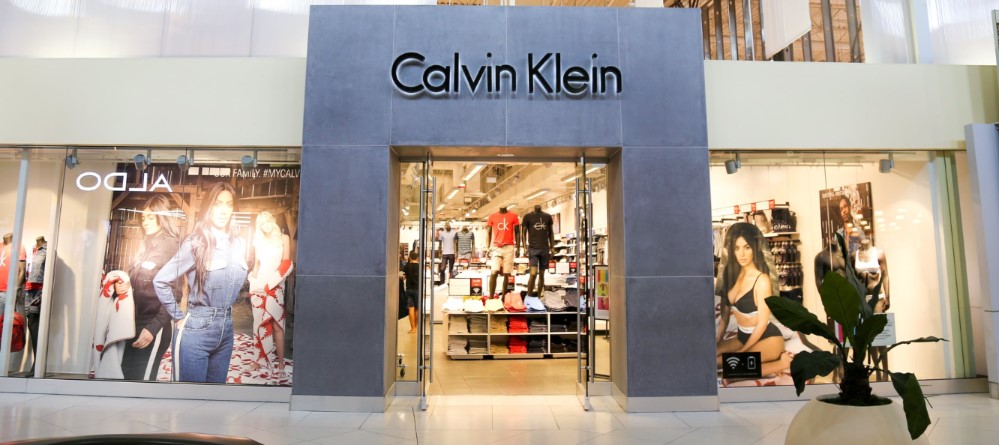 Calvin Klein founded "Calvin Klein Limited" in 1968, which sold coats in the York Hotel in NYC. He only had $10,000 at the time. The first collection was featured in Bonwit Teller. In September 1969, Klein landed the cover of Vogue magazine. In the 70s, the line added sportswear, blazers, and even lingerie to their women's products. He won the Coty American Fashion Critic's Award in 73, 74, and 75. In 1977, its annual profits had risen to $30 million.
32. MICHAEL KORS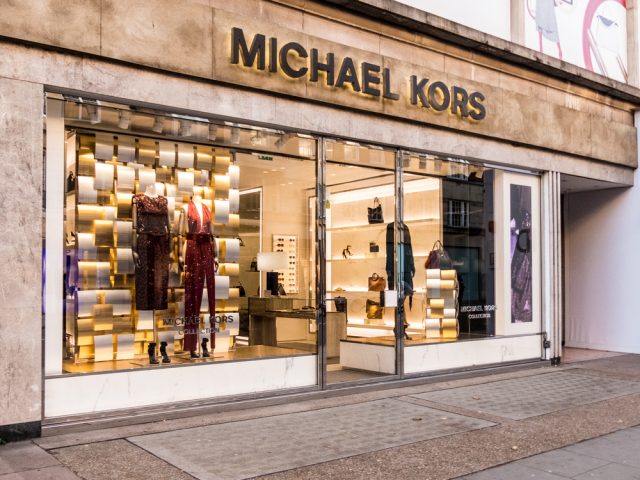 Michael Kors might be a worldwide-recognized designer, but many more stores are closing this year. The icon said, "A man in a well-tailored suit will always shine brighter than a guy in an off-the-rack suit." That might be true, but just like other expensive brands, Kors doesn't appeal to normal folks. However, they did join forces with Amazon to sell watches, which means that they might be focusing on online revenue going forward. On the other hand, the stocks have significantly decreased, and experts have said that they will keep losing money.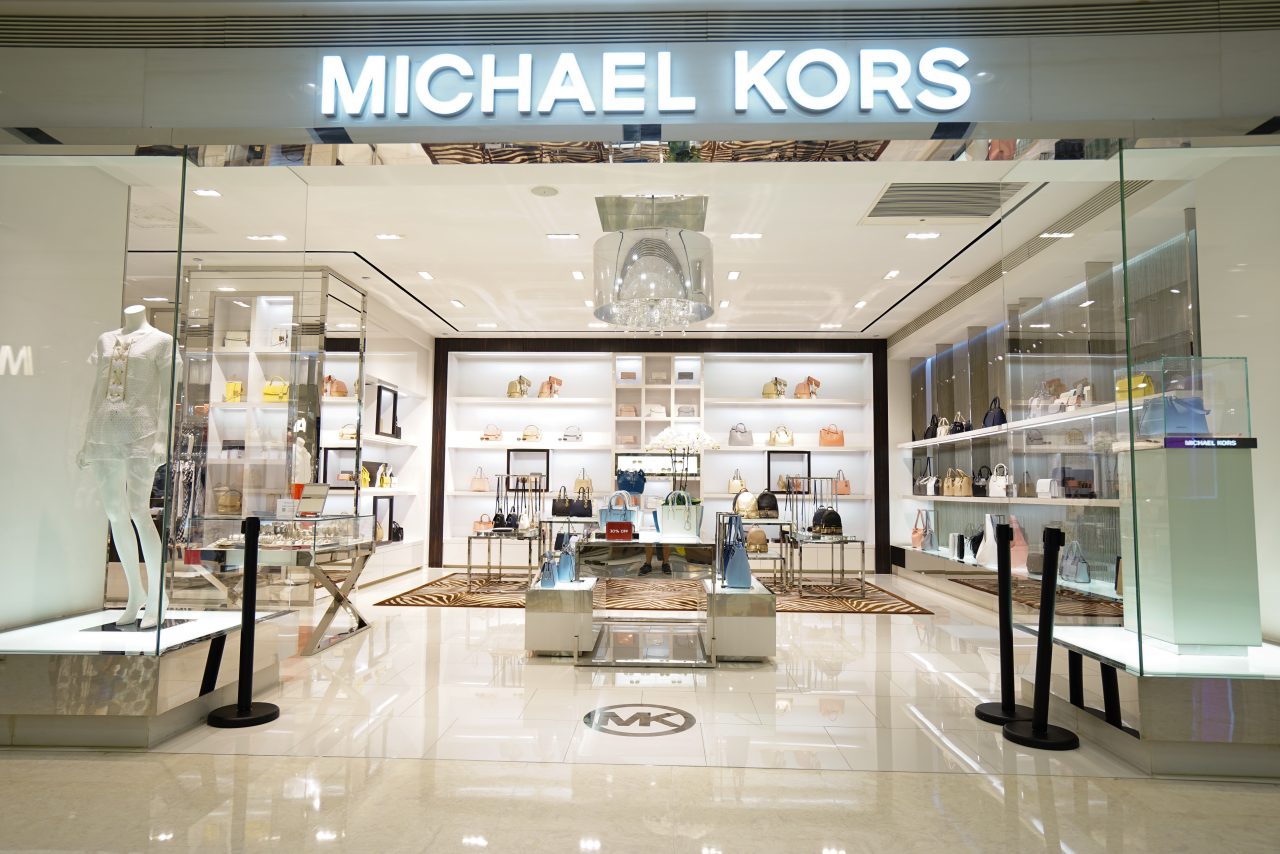 Other designer handbags have been experiencing the same thing. Meanwhile, Michael David Kors was born on August 9, 1959, and he was the first women's ready-to-wear designer for Celine, the French fashion house. This year, the company changed its name from Michael Kors Holdings Limited to Capri Holdings Limited, where Kors is the director and Honorary Chairman. Jimmy Choo and Versace are also under Capri Holdings Limited.
31. ZALES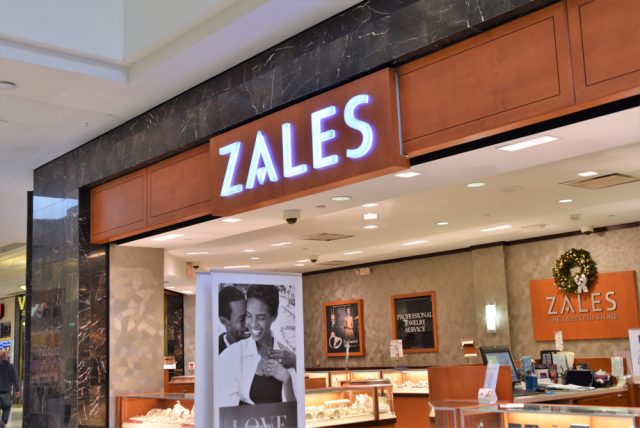 This jewelry stores will sadly close hundreds of locations, mainly those in malls. While it sales seem to increase a bit during the 2018 holidays, Zales did not get the numbers they were aspiring for at the time. The coveted Disney's Enchanted collection couldn't help either. Meanwhile, the owner's of Zales, Signet, also have Jared's, which also had horrible results. Therefore, the whole company is facing trouble. Kay Jewelers is also part of Signet, and some are near sister stores. So, they are hoping that the remaining locations will have more foot traffic.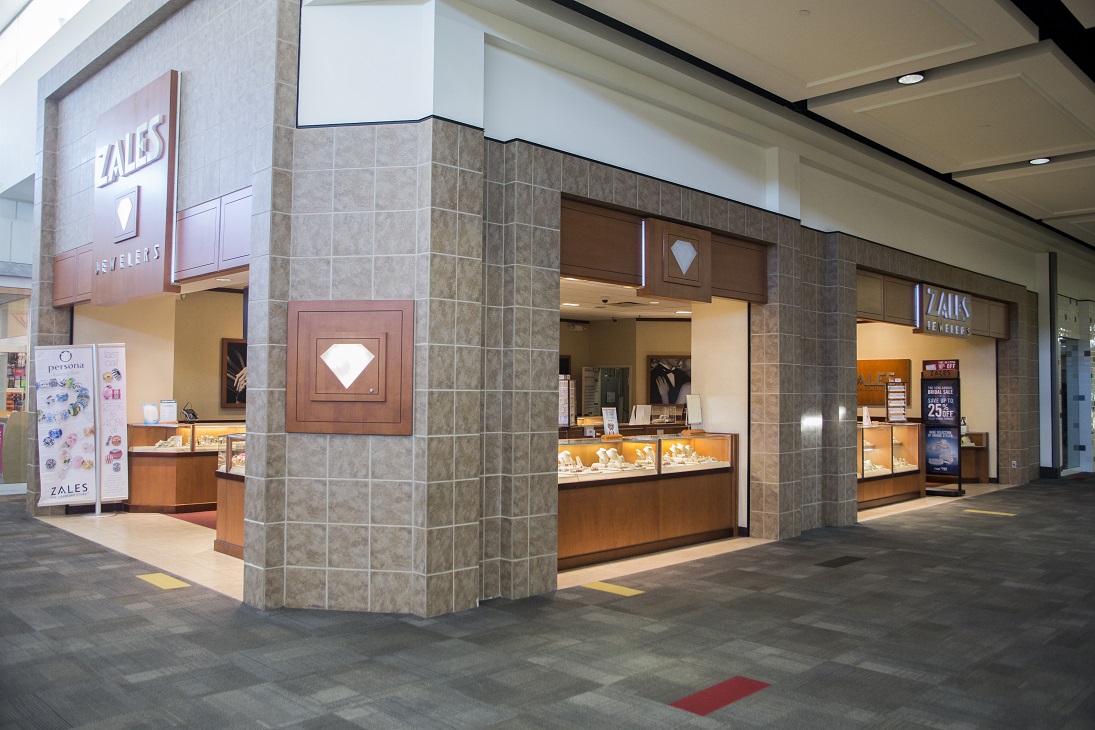 The brand was founded in 1924 in Wichita Falls, Texas, by two Russian-Jewish brothers, Morris and William Zale, as well as Ben Lipshy. They had a credit strategy where clients could pay "a penny down and a dollar a week", and it worked because a lot of people could finally afford jewelry, especially the working American class. The method worked so well that it expanded to 12 locations between Texas and Oklahoma by 1941.
30. ANN TAYLOR - LOFT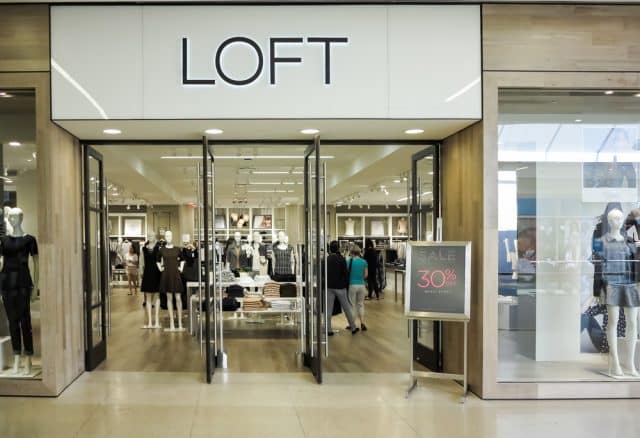 This brand and Lane Bryant are under the same parent company. Loft was always tailored towards working women, and they starting closing locations in 2017. More will be shut down this year. They are looking to end more than 660 establishments. They tried to revitalize their sales with a new image on social media, mainly the hashtag "#loveloft" on Instagram. They originally had stores in 46 states and many outlets. Your local one might be closing soon; so, you better hurry!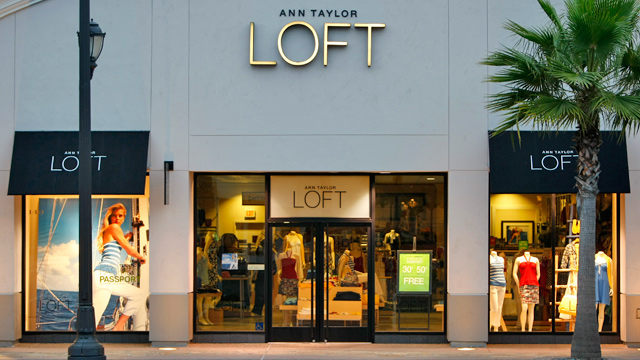 The brand was founded by Richard Liebeskind, who opened the first shop in New Haven, Connecticut in 1954. "Ann Taylor" was originally the name of a popular dress in Liebeskind's father's local. Therefore, his father gave him the name and the dress for good fortune. The designer thought it was a great idea because Ann was a popular name in New England, and Taylor made him think of tailored clothing.
29. KOHL'S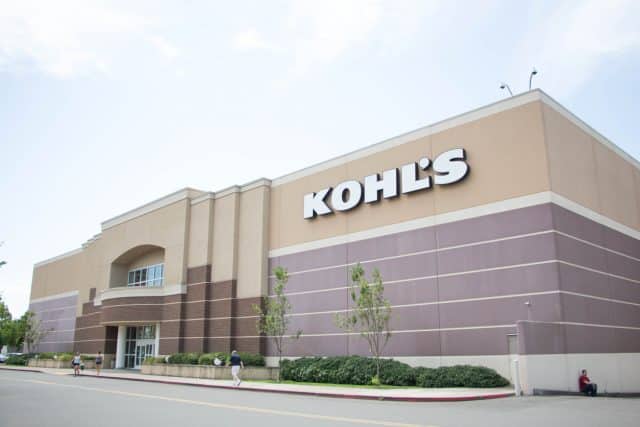 Many favorite places might be completely closing soon, but luckily things are not dire for Kohl's. While some locations are shutting down, it's not as many as other brands. They were set to close four shops this year, and that's not really a huge deal because they already have around 1,158 places in America. Furthermore, after they shut down those four places, they are expecting things to balance out so that they can open four new stores later on. The difference is that the new establishments will be smaller and in strategic locations.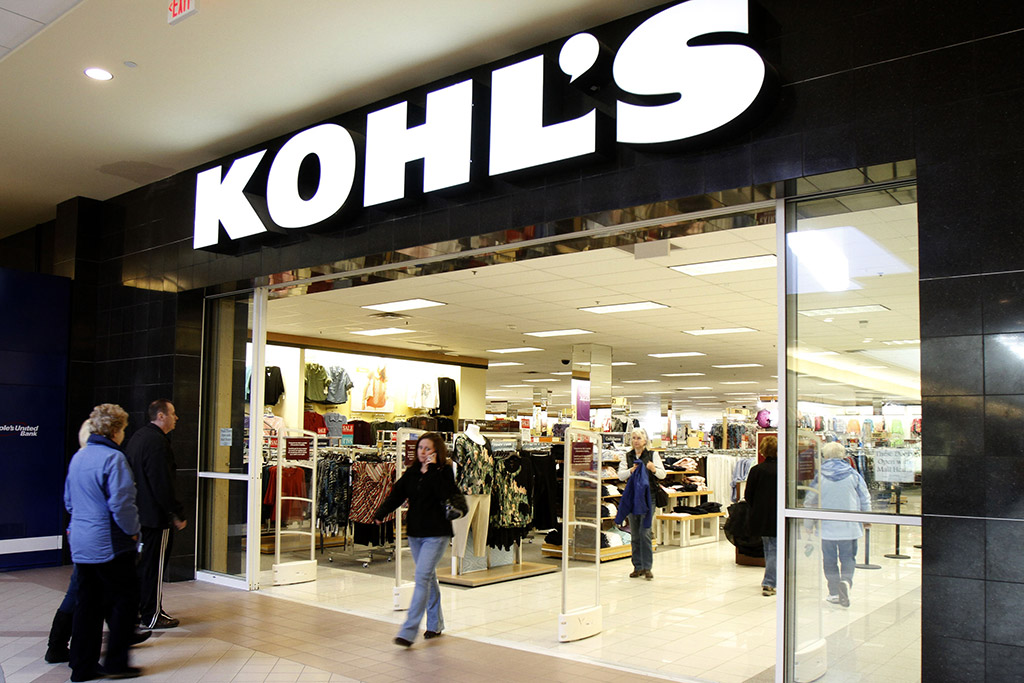 Maxwell Kohl managed normal grocery stores since 1927, but his first supermarket opened in 1946. It later developed into a southeastern Wisconsin chain called Kohl's Food Stores. In 1962, they became the largest chain in Milwaukee, and so, the owner opened a department store in Brookfield, Wisconsin. The establishment sold everything from high-end brands to discount products. Anyone could find whatever they desired from candy to car parts.
28. THE CHILDREN'S PLACE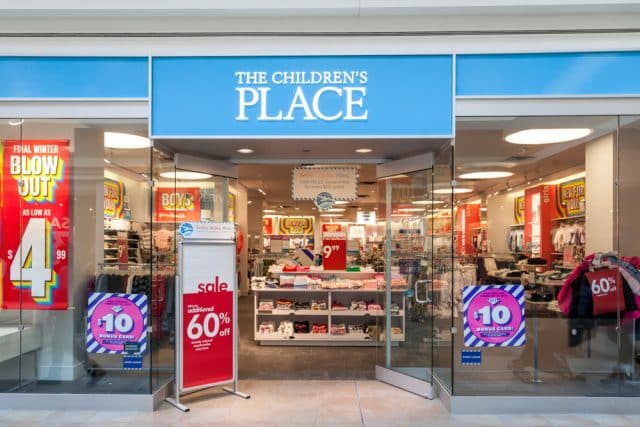 This store was beloved by many children and their parents because the clothes were so awesome. Additionally, they were reasonably priced, but just like many other brands on this list, online sales have limited their revenue in the last years. People are just not going to malls as much as they did before. The brand has planned to shut down 300 locations by 2020, and they started closing them last year. It's expected that they will close the last 45 next year.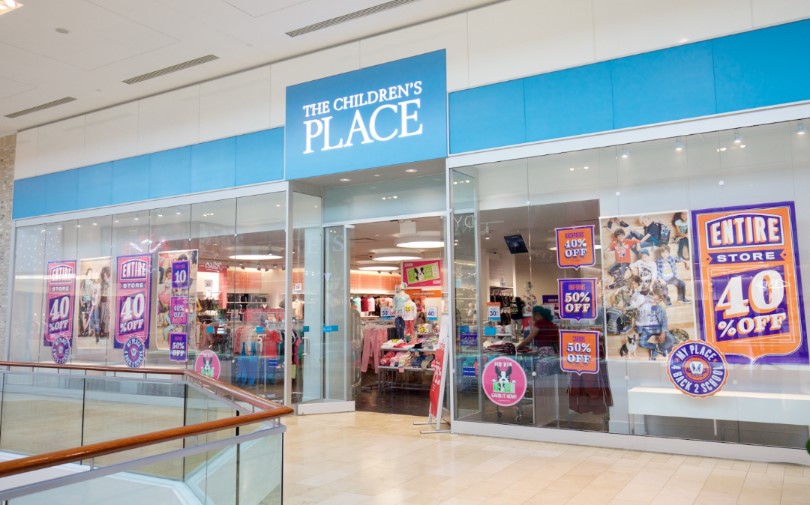 The Children's Place was created in 1969, and it was bought by Federated Department Store in 1981, which was later purchased by Campeau Corporation. The latter sold The Children's Place to a group handled by Joseph Sitt in 1988. They went public on the NASDAQ exchange in 97 with the ticker symbol PLCE.
27. STARBUCKS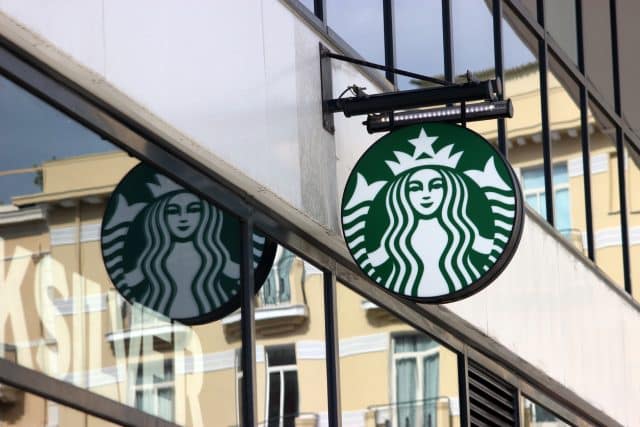 Starbucks is one of the most recognized coffee places in the world, but the times are taking a toll on the major brand. Some news outlets have reported that around 150 locations will be closing this year. Surprisingly, it's not uncommon for them to shut down approximately 50 places every year, however, that's thrice the amount. The brand will be ending those locations that don't make that much money.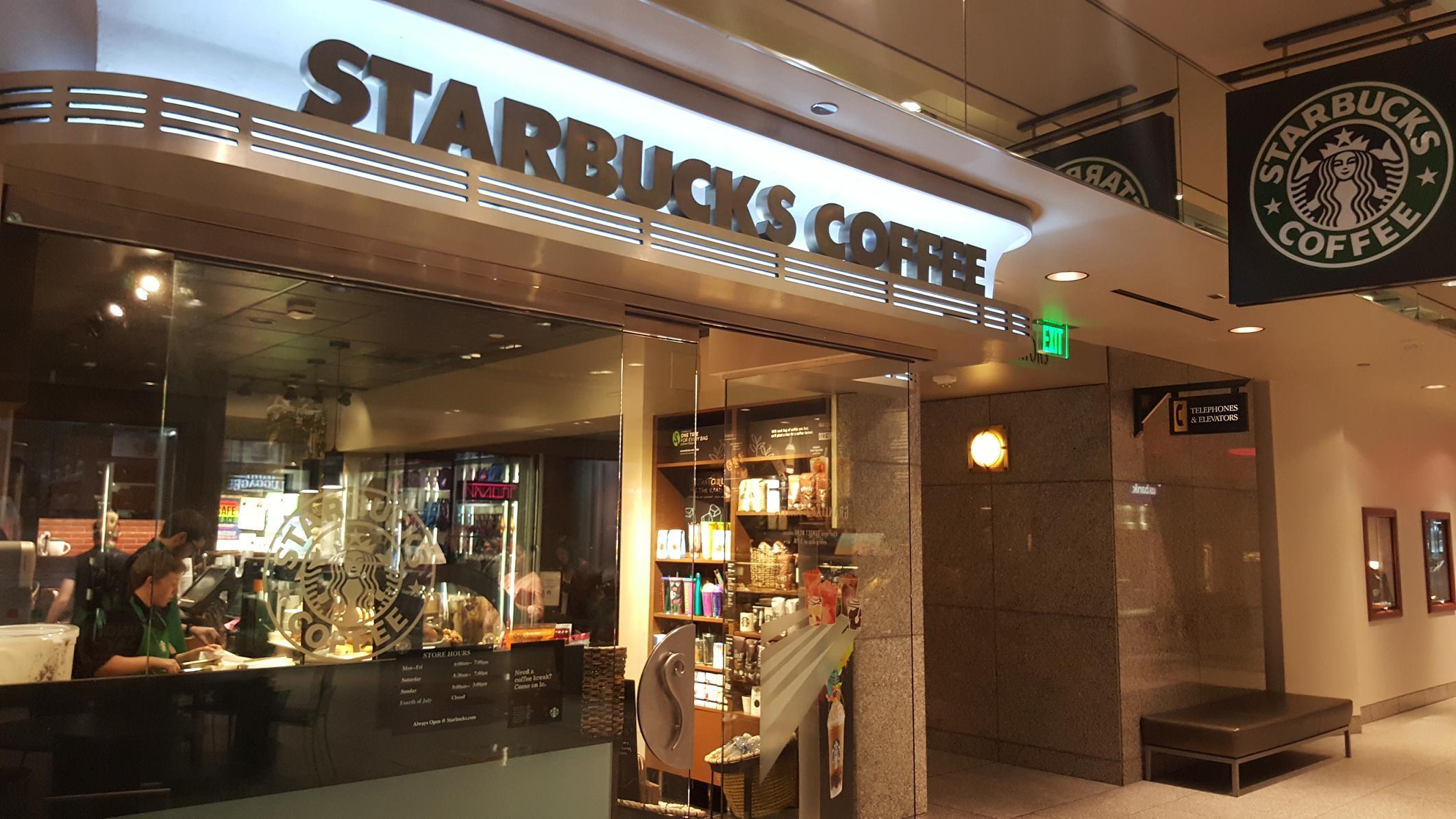 The first Starbucks was founded in Seattle, Washington, on March 31st, 1971 by three college friends from the University of San Francisco, Jerry Baldwin, Zev Siegl, and Gordon Bowker. They got their inspiration from coffee roasting expert Alfred Peet, who showed his way of roasting the beans. Its name developed because Bowker had an advertising agency with Terry Heckler who said that words that began with "st" sounded more imposing.
26. SEARS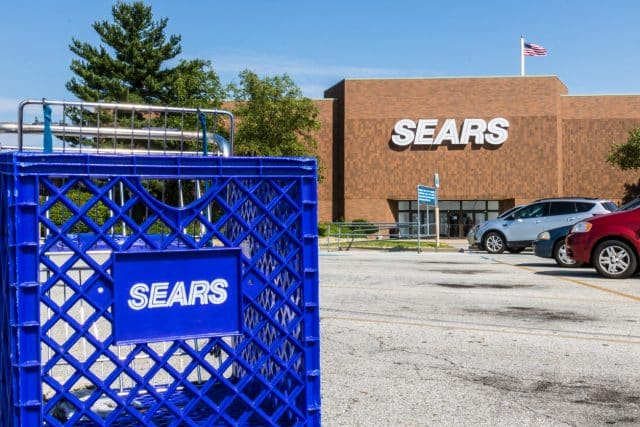 The news that Sears is closing might not be a surprise to anyone. Things have been looking bad for them for some time now, and they have closed many locations already. However, more are shutting down this year. Apparently, around 72 places will be closing their doors this year, and the remaining ones are being purchased by ESL Investments, which hoped to save the brand and K-Marts as well. However, due to the changing mall culture, Sears will most likely disappear.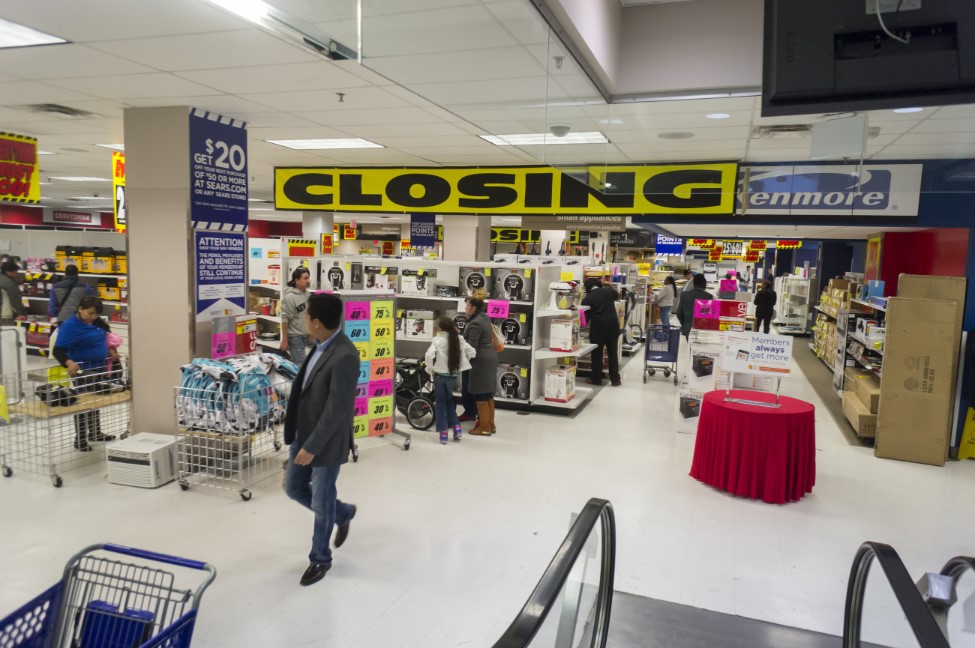 The founder Richard Warren Sears was born in 1863 to a rich family, but his father died after losing the money in a stock deal. Meanwhile, Sears had to work as a railroad station agent in North Redwood and Minneapolis. In North Redwood, he bought several watches from a jeweler that did not want them. He sold them for a small price to other station agents and made good money. Therefore, he started a mail-order watch company called in "R.W. Sears Watch Company" in 1886.
25. DRESSBARN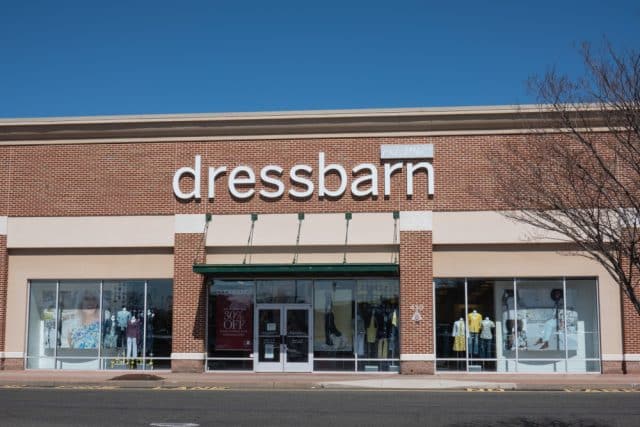 Sadly, Dressbarn lovers found out some sad news this past May. The brand, which is owned by Ascena Retail Group, will be shutting important locations around the country. NBC reported that around 650 Dressbarns will be closed but slowly. The news outlet wrote, "Customers will be able to continue to shop from Dressbarn stores and online, as the closures won't take place immediately. It hasn't outlined an exact timeline for the winding-down process of the business."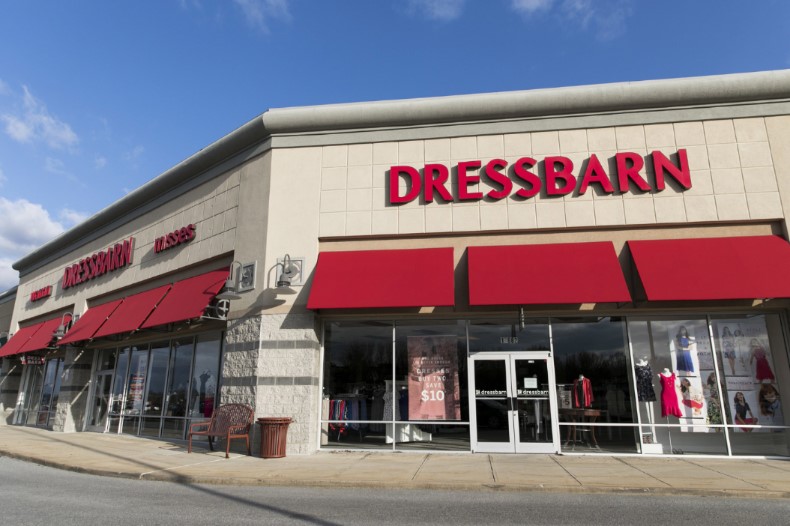 This company's first location opened in February 1962 in Stamford, Connecticut, and the founder was Roslyn Jaffe. She was looking to sell wear-to-work gowns and other items to the rising working woman at the time. They started trading on NASDAQ with the symbol DBRN in 1982. In 2011, they reorganized their holdings as a Delaware business called Ascena Retail Group, Inc, which traded with the ASNA symbol.
24. FRED'S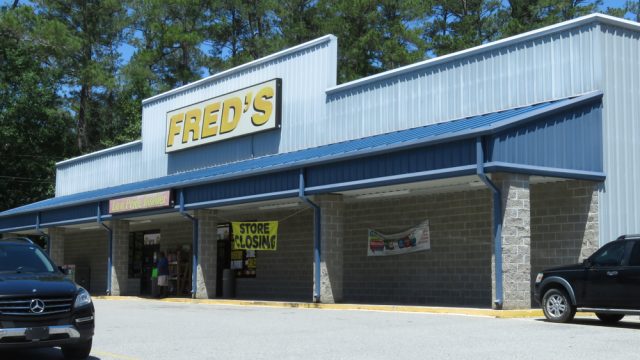 This May, Fred's also announced their decision to close most of their locations, and it looks like all their stores could follow suit. USA Today reported that 104 of their locations are not doing that well; so, they will be shutting them in an "ongoing effort to rationalize its store footprint". Most were expected to close by June this year, especially those located in Mississippi, Arkansas, Georgia, and Tennessee.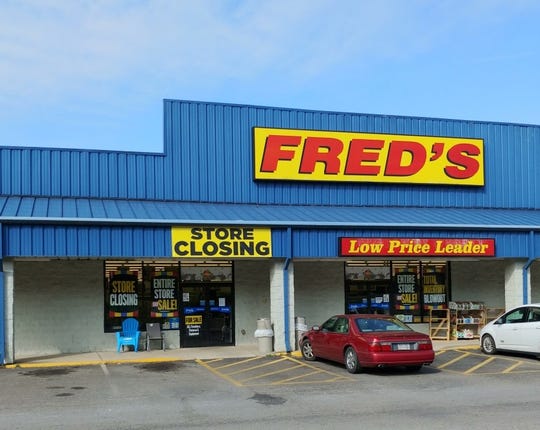 The first Fred's was built in Coldwater, Mississippi, in 1947, but they got their corporate headquarters in 1953 located in Memphis, Tennessee. Their big competitors are discount chains like Dollar General, Family Dollar, and Dollar Tree, but they also go against independent stores. Over the past several years, these establishments have taken business away from other important discount places like Walmart. Most Fred's were located in small towns with less than 15,000 people.
23. JCPENNEY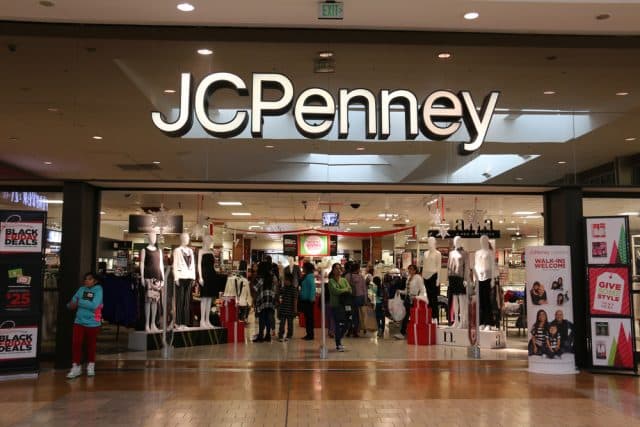 J.C. Penny announced that they will be closing 18 department stores, and 9 home and furniture locations this year. However, some experts said that they might end up closing 100 stores in 2019, but luckily, it hasn't been that bad. According to NBC, "The retailer is still operating more than 800 locations across the country, and that's likely too many, as fewer shoppers head to antiquated malls to shop." But, they might continue to close locations in 2020.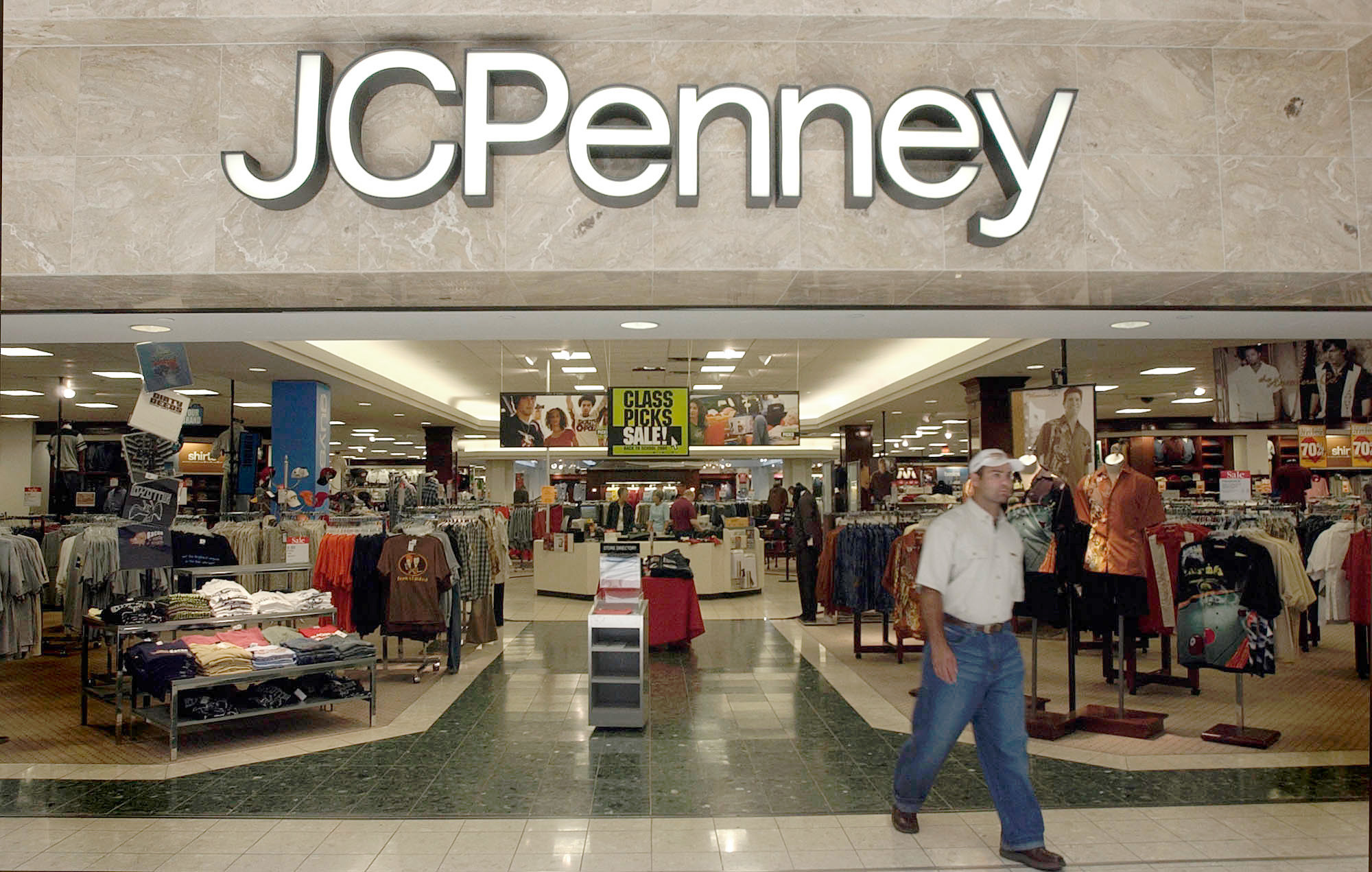 Founder James Cash Penney was born in Hamilton, Missouri, and after high school, he worked for a local retailer. Penney moved to Colorado due to health, and in 1898, he worked for Thomas Callahan and Guy Johnson, owners of Golden Rule. He was asked to join their partnership for a new Golden Rule store later on, and Penney moved to Kemmerer, Wyoming to manage it. The location opened in 1902. They opened 3 more stores together, but eventually, Penney bought their shares and dissolve their business venture in 1907.
22. FAMILY DOLLAR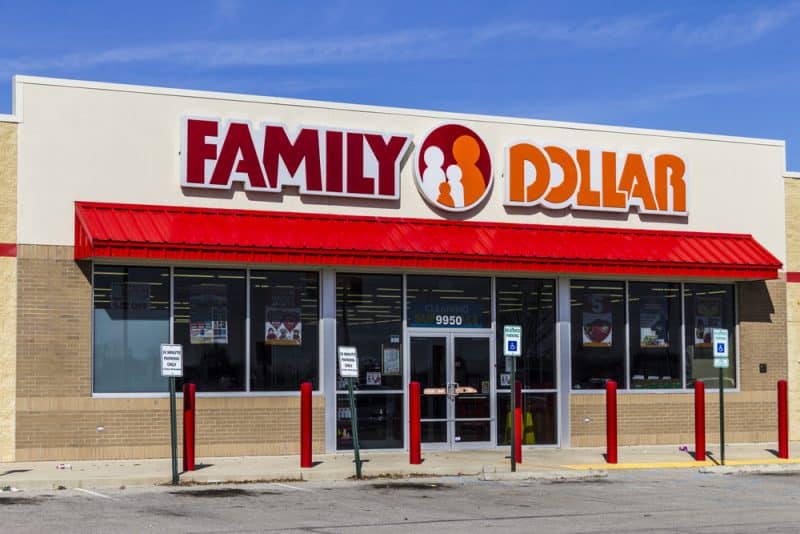 These kind of deep-discount places are not immune to the changing market. Most people go to their locations for cheap party supplies as well as school items for their children. However, they are also suffering from the rising online sellers, and they will be closing 390 of their locations, while other 200 shops will become Dollar Tree.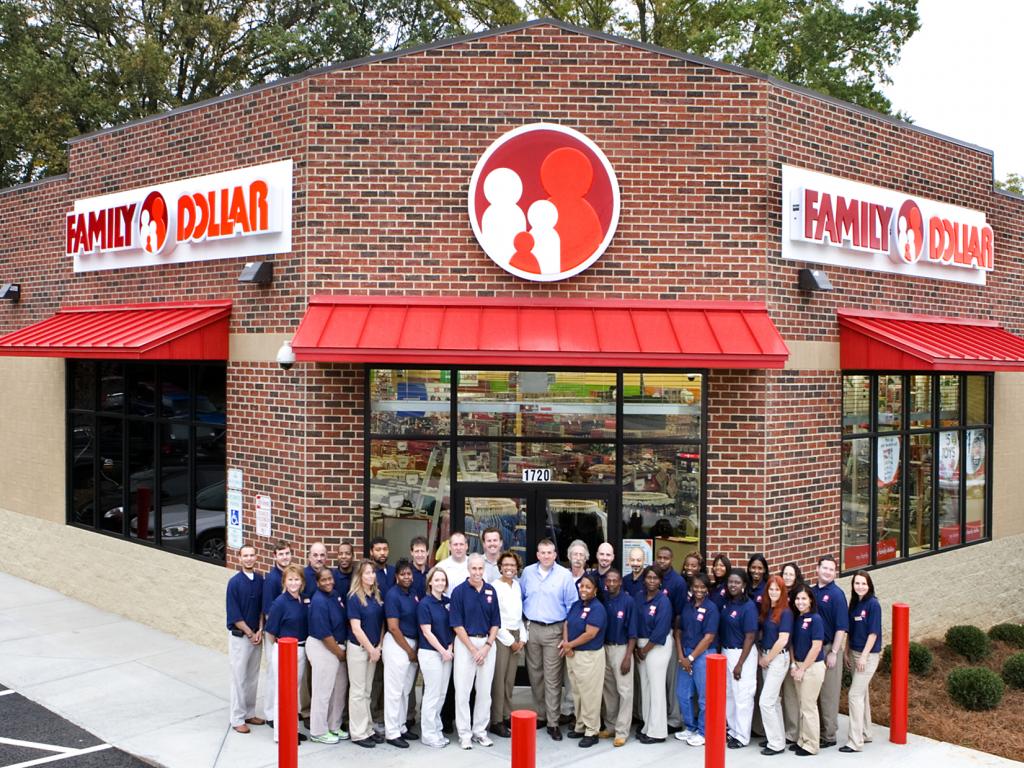 The company was created in 1959, and the founder was Leon Levine. He was just 21 years old at the time, and the first store opened later that year in Charlotte, North Carolina. In 1961, they opened a shop in South Carolina, and then, moved to Georgia and Virginia. The 60s were just about opening up many places in the south. By 1969, there were 50 locations in Charlotte. In 1970, they went public, and in 1971, their 100th location opened. In 1974, they celebrated their 200th store, and their 300th came in 1978.
21. LIFEWAY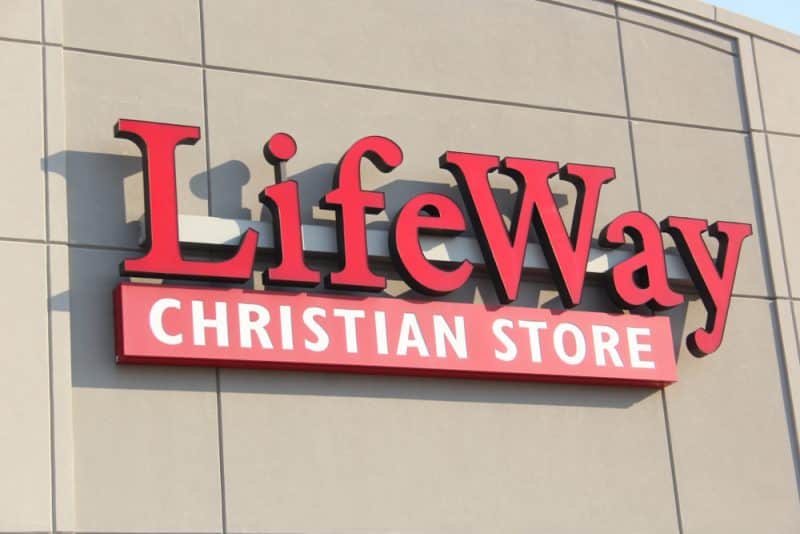 This Nashville company is dedicated to selling Christian products, and they recently announced they were closing their entire 170 locations in the U.S. their website will keep going, as they sell bibles, children's stuff, books, church goods, Christian music, and movies. They have been active since 1891, but clients are no longer going to stores; so, everyone has to adapt to modern times.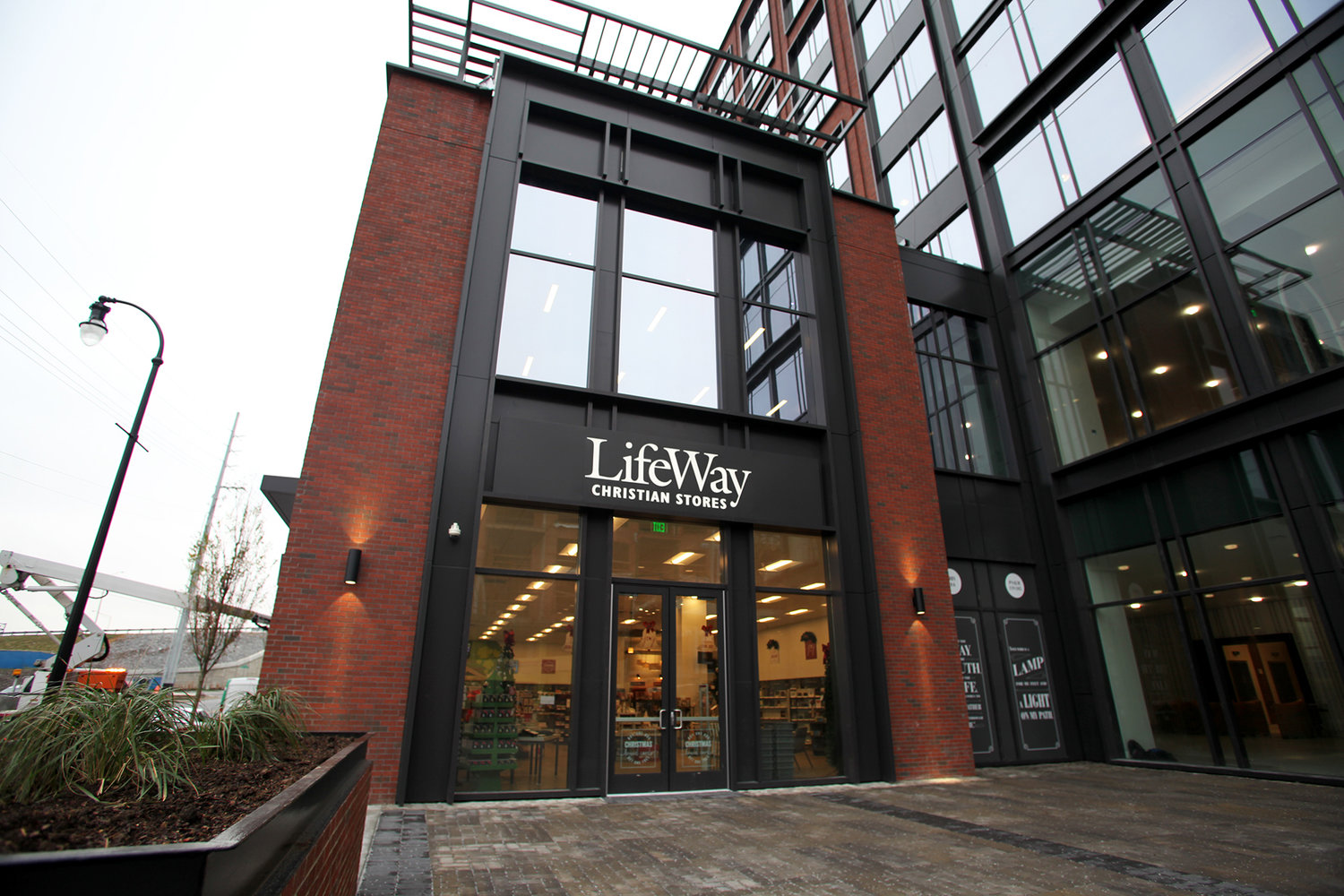 It was founded by James Marion Frost, a pastor who also built the Baptist Sunday School Board of the Southern Baptist Convention. In 1925, along with a board, Frost a bookshop called "Baptist Book Store". In 1971, they started printing "LifeWay" on their products, and in 1996, they started rebranding their stores with that name. They will be focusing on their e-commerce.
20. PERFORMANCE BICYCLE SHOP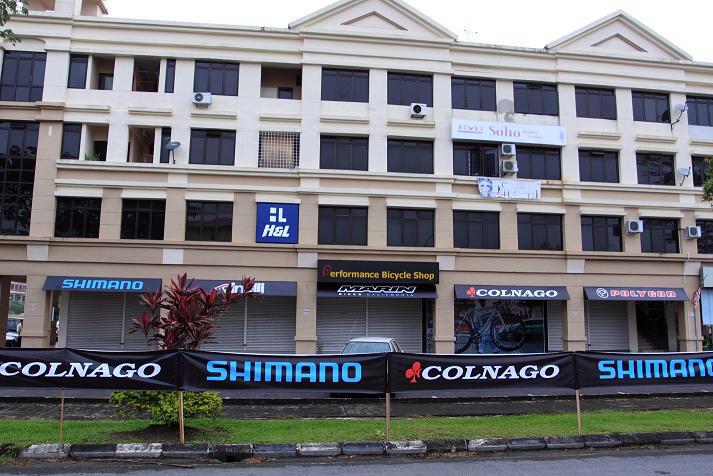 Their parent company Advanced Sports Enterprises filed for bankruptcy in November 2018. Unfortunately, sometime later they revealed that they could not find a buyer or repay their debts. Therefore, this March, they closed down all 102 stores over the United States. Luckily, it seems that you can still buy their product through its e-commerce business, which still seems operational today. You can get their bikes and other gear on the web.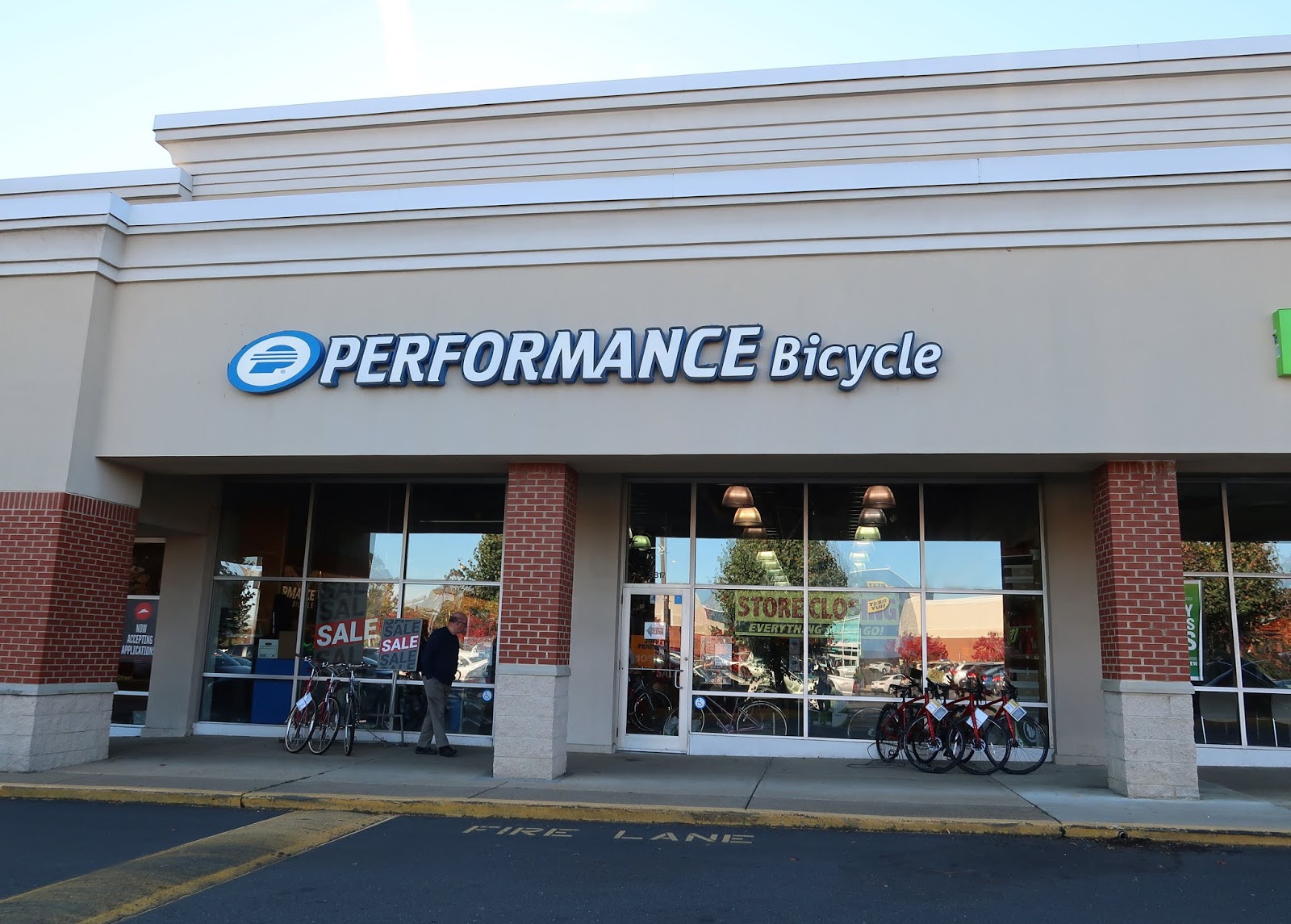 Advanced Sports International focused on the brand Fuji Bikes, and they also owned smaller ones like Kestrel USA, Oval Concepts, Breezer bikes, and BMX maker SE Bikes. Patrick Cunnane is the main manager, and their headquarters was located in Philadelphia. Their business strategy was buying dying brands and turning them profitable. They bought Fuji Bikes in 1998 when people stopped biking. They did a great job in the beginning, as it soon became a high-end brand.
19. DESTINATION MATERNITY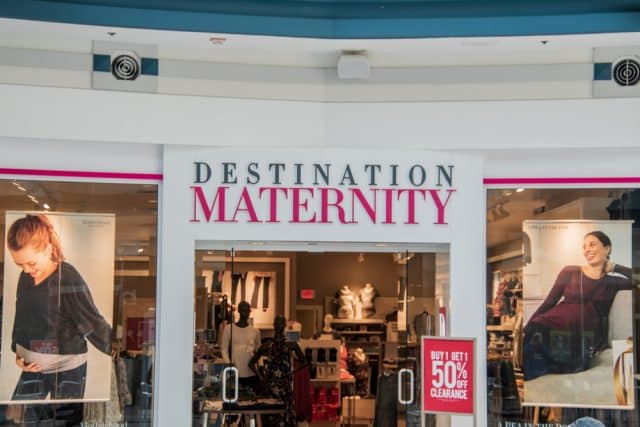 Last year, the maternity-wear stores shut down 117 locations and leased shops. They also revealed their plans to close around 42 or 67 places in 2019 because of a new plan that will change the company. They are hoping to save around $2.3-$2.5 million each year with this decision, as the cost of maintaining stores and paying for leases has become too high. By 2022, they want around 42% of their sales to be handled online, and they are working on bettering their system with same-day delivery as well as working with Amazon's Marketplace.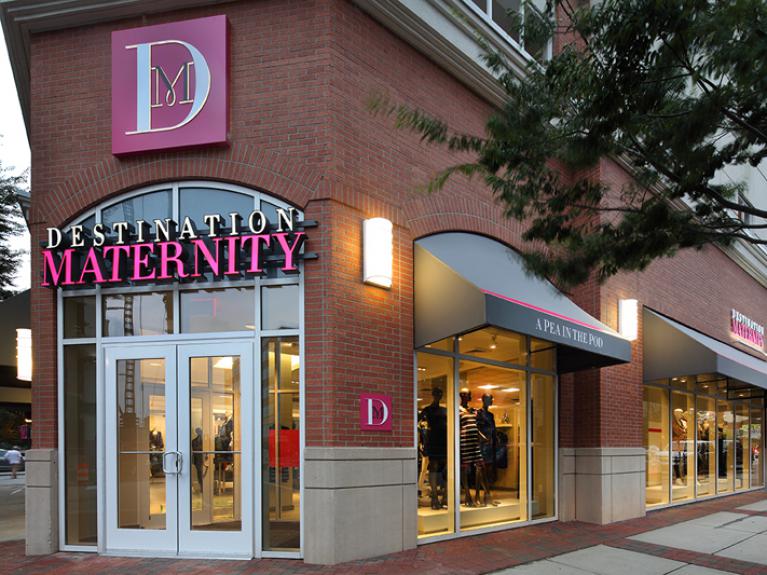 This company is based in Moorestown, New Jersey, and in November 2018, they had 1,108 retailers over the United States, Canada, and Puerto Rico, and they also had 474 stores with other names such as Motherhood Maternity, A Pea in the Pod, and Destination Maternity. Furthermore, they had 634 leased places. They also have websites for all those brands, and recently went more international with supply stores in the Middle East, South Korea, Mexico, Israel, and India.
18. OFFICE DEPOT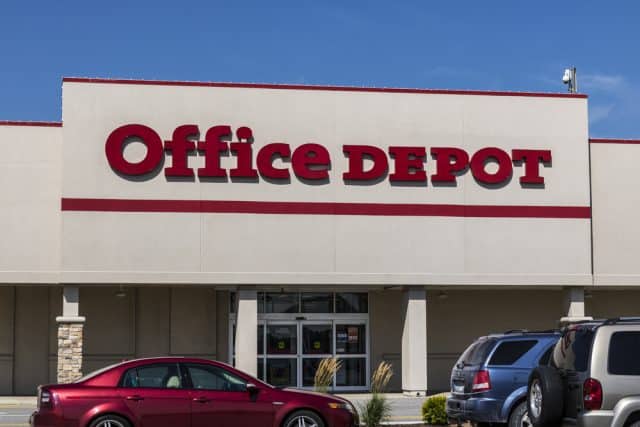 Office Depot and Office Max will be shutting down around 50 stores this year. A rep from the enterprise said, "Office Depot, Inc. continues to optimize its retail footprint as part of the three-year strategic plan announced in August 2016. We will continue to serve our customers at neighboring Office Depot and OfficeMax stores as well as online at officedepot.com." Several stores started liquidating early this year, but 18 closed forever this May.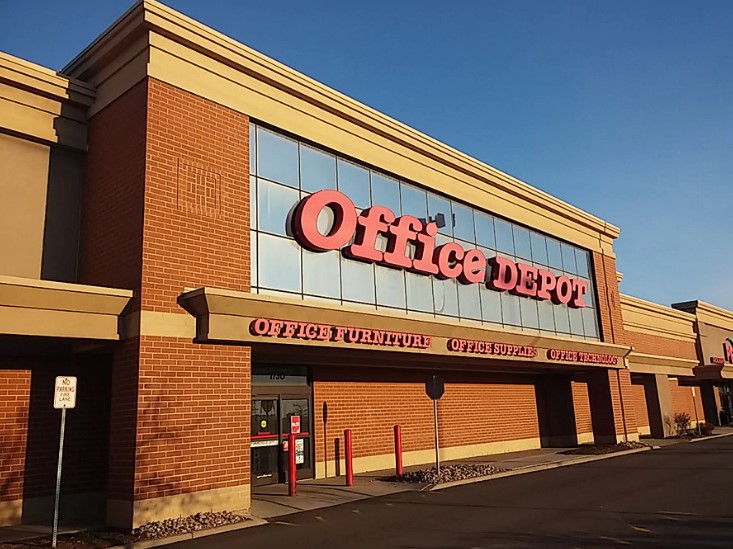 This company was built in October 1986 by F. Patrick Sher, Stephen Doughtery, and Jack Kopkin. They were all previously involved with Mr. HOW Warehouse, but Sher sold it to Service Merchandise in 1983. Their first Office Depot opened in the Lakes Mall in Lauderdale Lakes, Florida. They went public in 1988. In 1991, they joined with Office Club and expanded to the West Coast. They started opening places in Europe and Australia in 1998 when they bought Viking Direct.
17. CVS HEALTH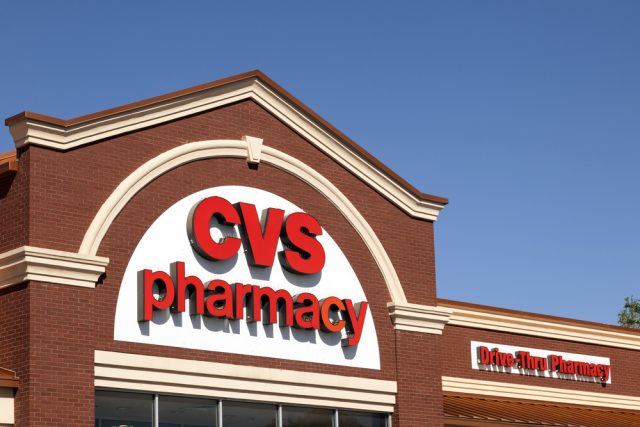 This huge pharmacy company from the United States, actually closed 46 locations in 16 states this past April. They have more than 9,900; so, 46 is no trouble at all. Furthermore, CVS is not facing trouble like the rest of the businesses on this list. The decision was announced after revealing a 35% year-to-year first-quarter profits of $61.6 million. Even if they are on this list for closing a couple of stores, CVS is definitely not going anywhere.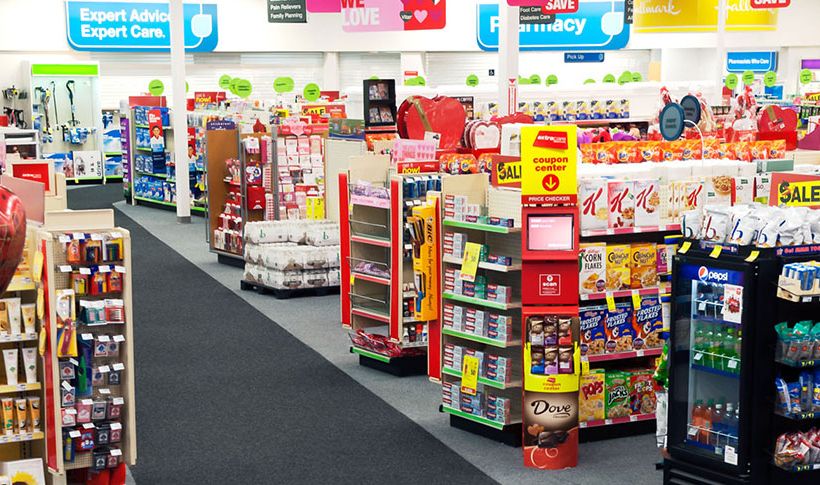 CVS stands for Consumer Value Store, and it was created in 1963 in Lowell, Massachusetts by Stanley and Sidney Goldstein as well as Ralph Hoagland. By the following year, they had 17 stores catered to beauty and health products. In 1967, they started becoming a pharmacy department with locations in Warwick, Rhode Island, Cumberland. By early 1970s, they had 100 stores in New England and the Northeast, and in 1972 CVS bought Clinton Drug and Discount Stores.
16. PARTY CITY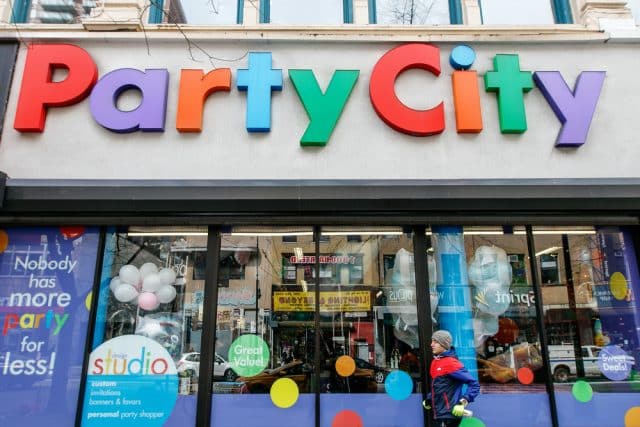 This business revealed that they would close 45 stores in May, but they had 870 locations; so, that's nothing to them. Also, Party City has closed shops before – almost 15 places every year. Unfortunately, this time, the lack of helium and the changing market have made things harder for the party supplier. Their CEO James Harrison said, "This year, after careful consideration and evaluation of our store fleet, we've made the decision to close more stores than usual in order to help optimize our market-level performance, focus on the most profitable locations and improve the overall health of our store portfolio."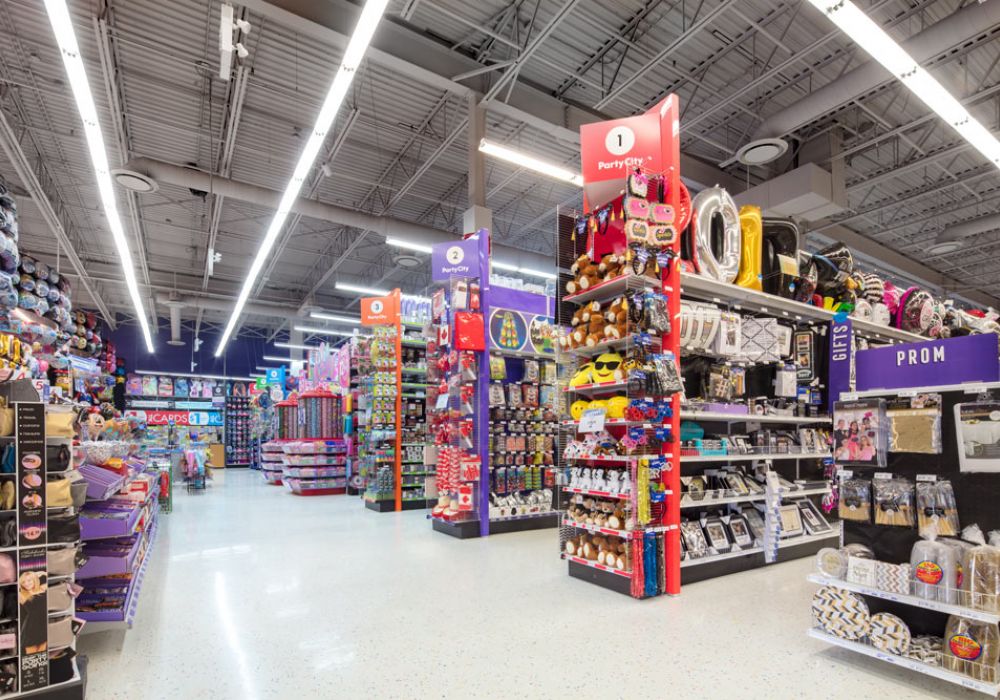 The company was created by Steve Mandell in 1986, and he saw that most party goods were never sold at the same location. Large businesses only had a couple of products, and no one had was the leader in the market. Therefore, Mandell decided to found this specific retailer, gathered $125,000, and opened his first store in East Hanover, New Jersey. Of course, he named it Party City.
15. PIER 1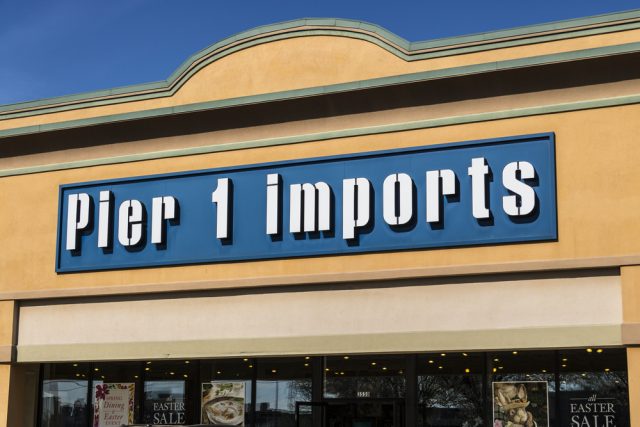 The business decided to close down 45 stores by the 2020 fiscal year, hoping that they would meet their new target achievement. However, they also said that the number of closings could increase to 15% of their locations, which would mean that 145 shops that sell furniture and home décor will also shut down. The enterprise said that their Fourth Quarter Fiscal 2019 Summary revealed some important losses, and sadly, it might mean trouble for the store later on.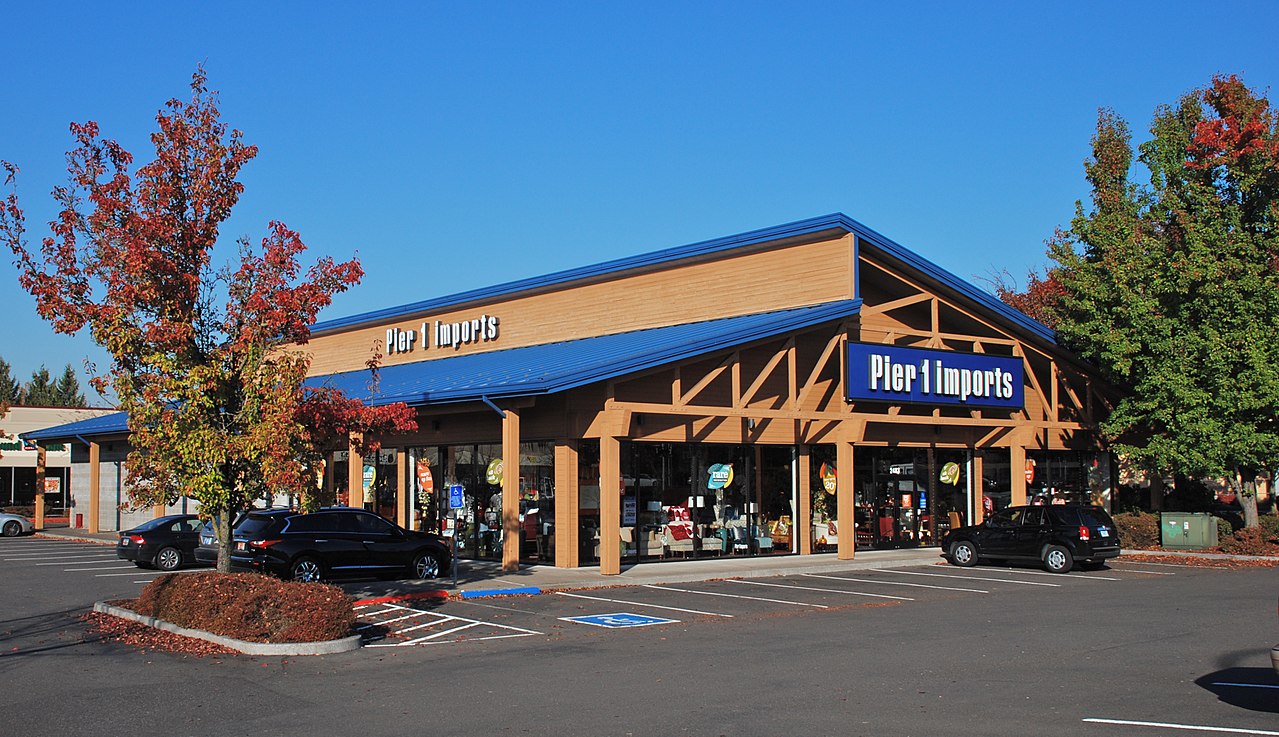 The first store opened as Import Cargo in San Mateo, California, in 1962. Their official history stated that they hoped to sell to "hippy baby boomers" and had "love beads and incense". By 1966, they had 16 shops and set up their headquarters in Fort Worth, Texas. They turned public on the American Stock Exchange in 1970 and later entered the New York Stock Exchange in 1972.
14. BED, BATH & BEYOND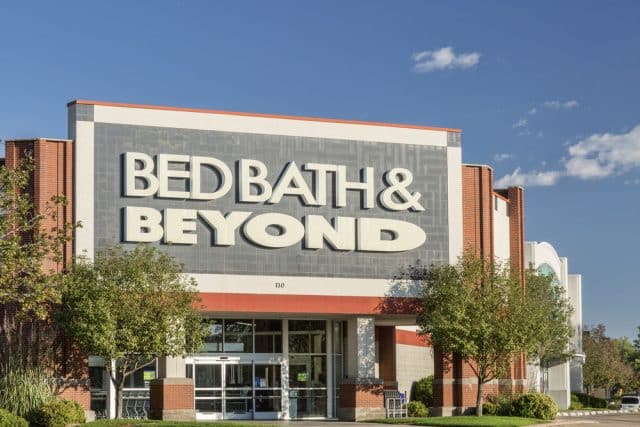 Bed Bath & Beyond might be exceedingly popular, but they announced the closure of 40 stores this year, and there is a chance more might get shut down later on. On the other hand, they will be opening 15 stores during the 2019 fiscal year. The CFO and treasurer, Robyn D'Elia, explained, "We expect to open approximately 15 new stores in fiscal 2019. This will be offset by a minimum of approximately 40 stores we expect to close. This number will grow unless we are able to negotiate more favorable lease terms with our landlords."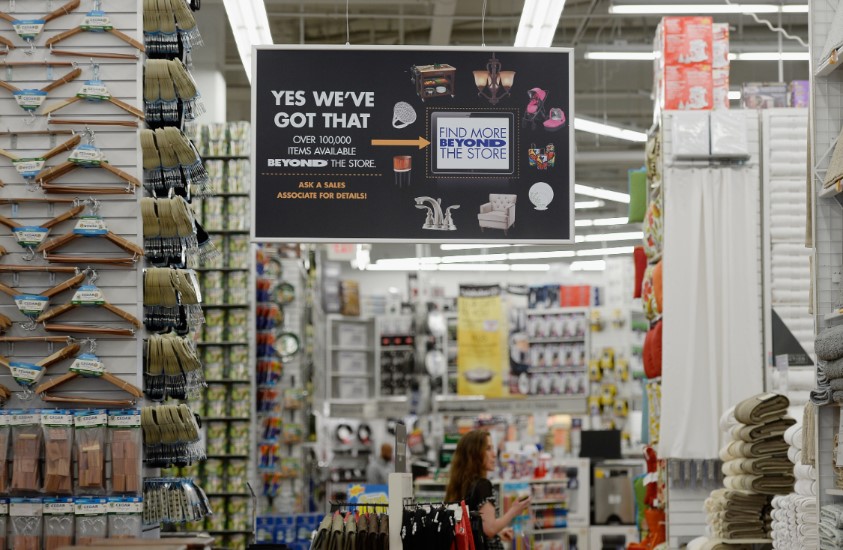 The company was founded in 1971 by Warren Eisenberg and Leonard Feinstein in Springfield, New Jersey. It was originally called Bad 'n Bath, and by 1985, they had 17 locations in New York and California. That same year, they built a superstore to compete with other similar brands like Linens 'n Things, Pacific Linen, and Luxury Linens. In 1987, they wanted to expand the kinds of products they sold; so, they rebranded it to "Bad Bath & Beyond".
13. CHRISTOPHER & BANKS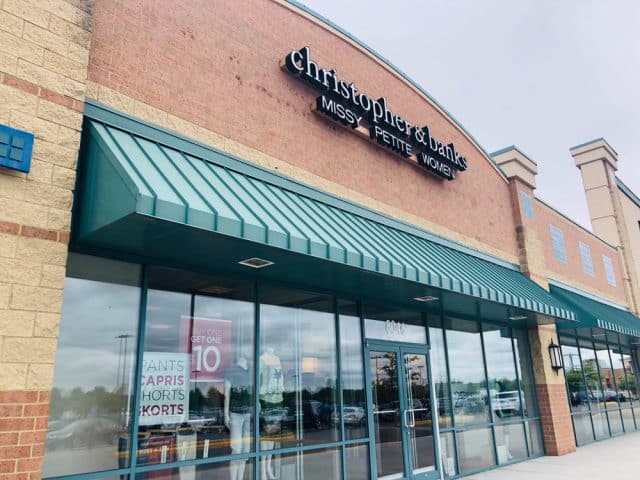 Sadly, their numbers for the end of last year were not that great, and they decided to hire a new senior VP and chief stores operator, hoping to change that. However, after analyzing their real estate holdings, they downsizing their stores and will be closing 30 to 40 locations over the next two years. They will start by late 2019 when most of their leases expire. They currently have 461 shops in 45 states.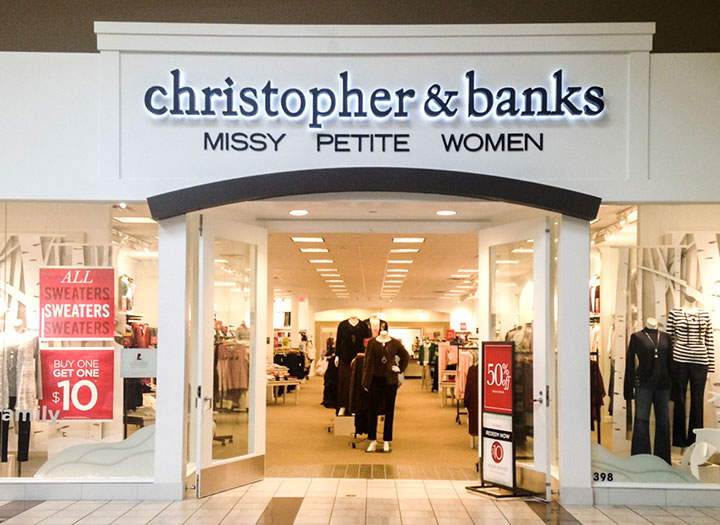 The chain started in 1956 in Minneapolis, but it was called Braun's Fashions. It went public in 1992 and renamed Christopher & Banks in 2000. That same year they started a new brand, CJ Banks, which carters to plus-size clothes. In 2004, they bought Acorn Stores, which they ended up closing in 2008. In 2014, they started shutting down CJ Banks locations, selling the plus-size products in Christopher & Banks.
12. BEAUTY BRANDS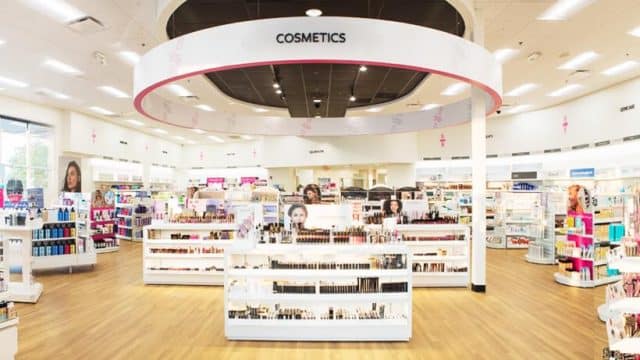 Much like other brands on this list, Beauty Brands announced the closure of 25 stores late last year. They would also be reducing the number of employees are their headquarters. This salon and spa retailer has not adapted well to the changed in the market and the beauty trends. Their CEO Caryn Lerner said, "This year has proven to be a tough year for our business despite our efforts to combat industry headwinds. Necessary organizational changes are required heading into the new year. Make no mistake, these are difficult decisions which we did not take lightly."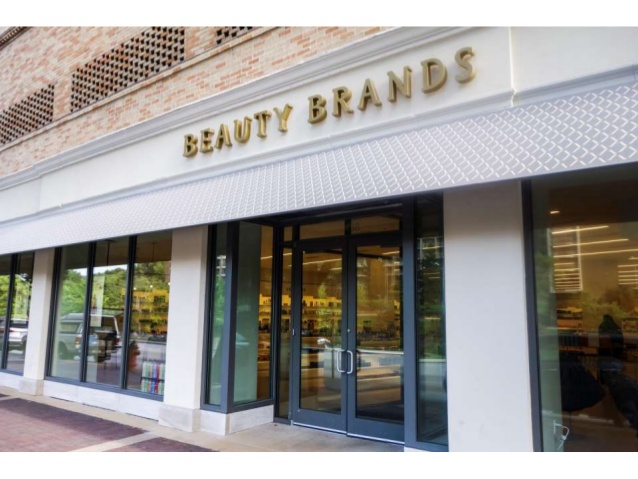 Once those stores are shut, they will only have 33 shops in 11 states. Robert Bernstein was the founder of this brand in 1995, and he was CEO of Bernstein-Rein at the time. His son, David, was named the Vice President of Operations in 2000, and then, COO in 2006. In 2009, Bernstein named him President and Owner of the company but remained as Chairman-CEO.
11. LOWE'S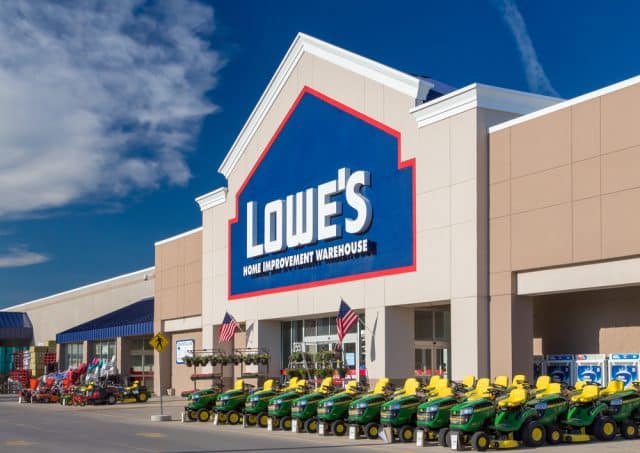 This home improvement retailer is shutting down 20 shops that have not been doing well for the past years. They are located over 13 states. However, they also decided to close 31 locations in Canada, which featured 2 Lowe's brand stores and other shops with different brands. Luckily, the employees affected by the closings were given opportunities at nearby locations to have everything ready for permanent closure by February 2019.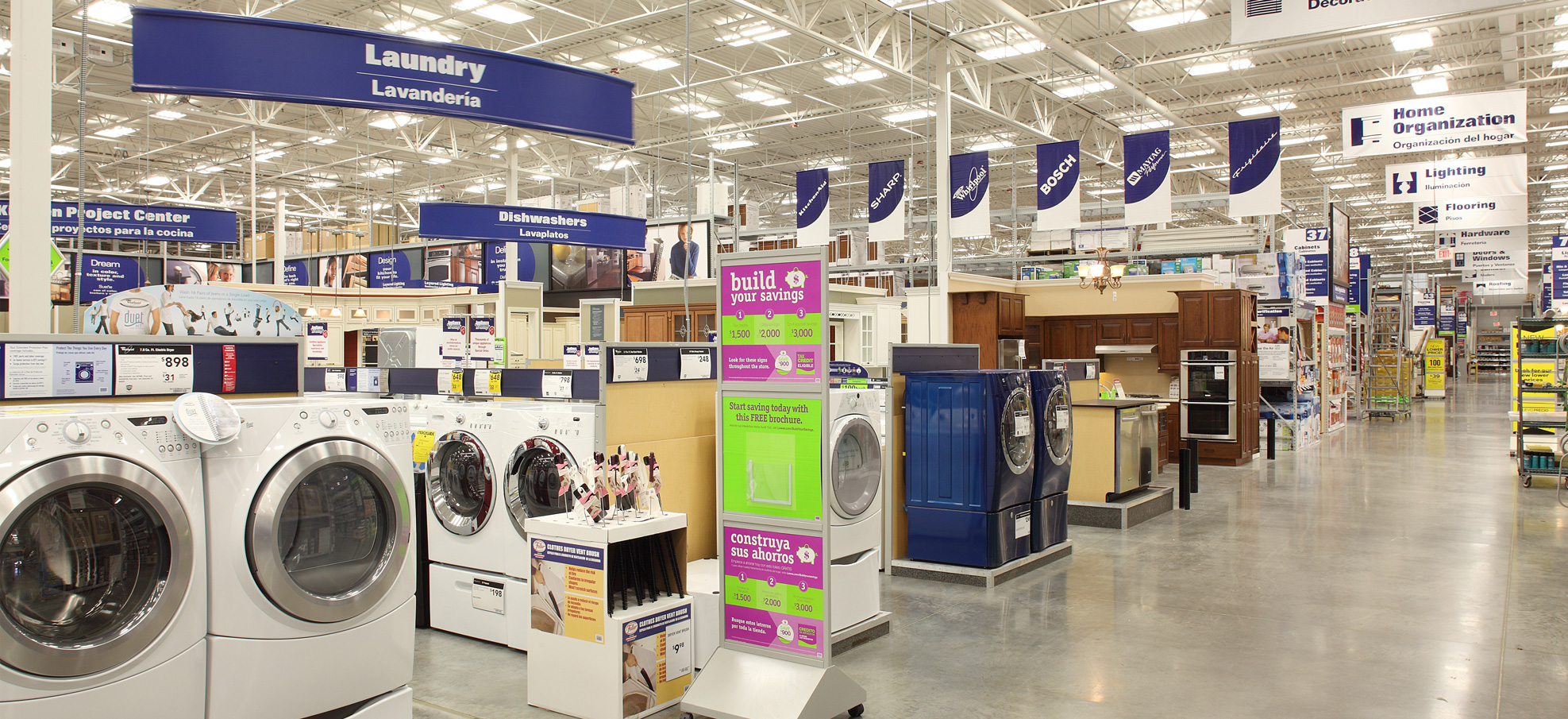 The first store was called Lowe's North Wilkesboro Hardware, and it opened in North Wilkesboro, North Carolina in 1921. The founder was Lucius Smith Lowe, but when he died in 1940, his daughter Ruth took got the state. However, she sold the store to her brother Jim that year. Jim added a partner, Carl Buchan, in 1943. Buchan was a great asset because he predicted that construction work would increase after WWII, and he led the store to sell hardware and building necessities. They bought another location in Sparta, North Carolina in 1949.
10. Z GALLERIE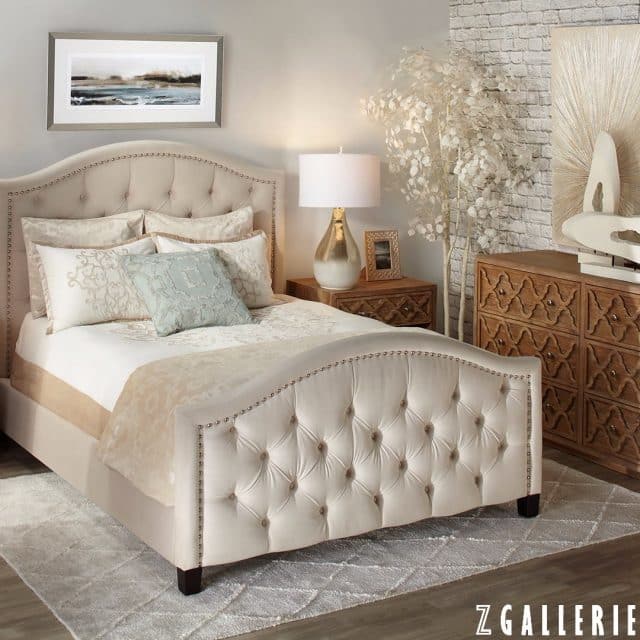 If you love expensive furniture, you might have to hurry before this store goes completely out of business. Z Gallerie revealed this March that they are filing for a Chapter 11 bankruptcy. Therefore, they have to restructure several things, which include closing 17 out of their 76 locations. It's not that hard to understand why this store has seen such trouble. As we mentioned earlier, mall culture is disappearing from America, and this is one place that was seriously affected. People like buying affordable furniture instead of high-end things.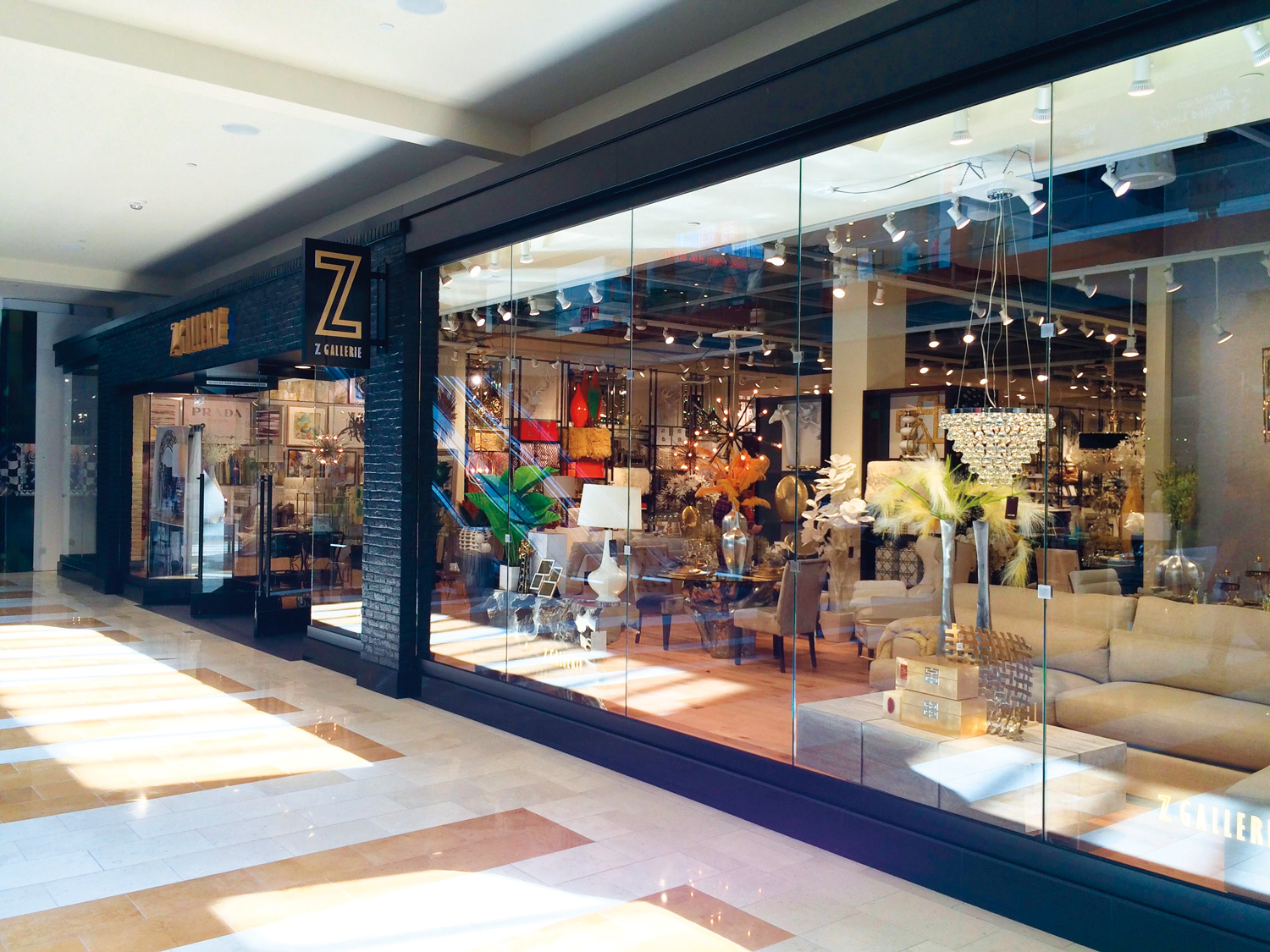 The company was founded by 3 siblings, Joe Zeiden, Carole Malfatti and Mike Zeiden, in 1979 in Sherman Oaks, California. They ran the shop during the day while framing posters in their parent's garage in Van Nuys, California. The poster business was booming at the time. But, they soon moved to a big warehouse and opened more locations in Los Angeles. Later, they started dreaming of expanding into more than just posters. They wanted home furniture, art, and other products to be affordable. In 1982, they opened "Metro Dezign" in Santa Monica. But the following year, they mixed their two concepts.
9. WALMART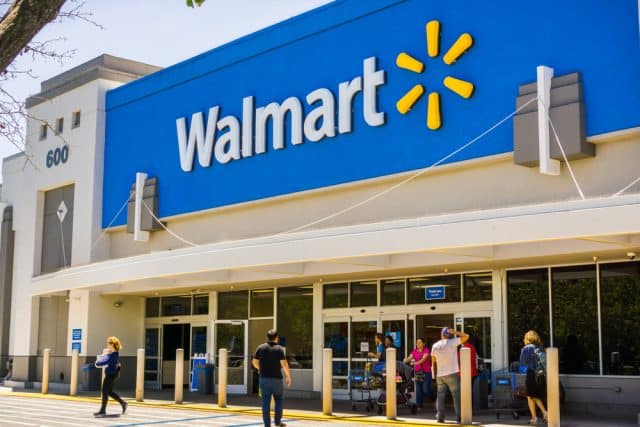 This might completely surprising, but Walmart is one of the biggest companies in the United States. Therefore, closing a few locations is not that significant as it is for other brands. They recently announced the closure of 17 shops in America and Canada. The decision will affect stores in Texas, Louisiana, Indiana, Arizona, California, Kansas, South Carolina, New Hampshire, Tennessee, Virginia, and Washington.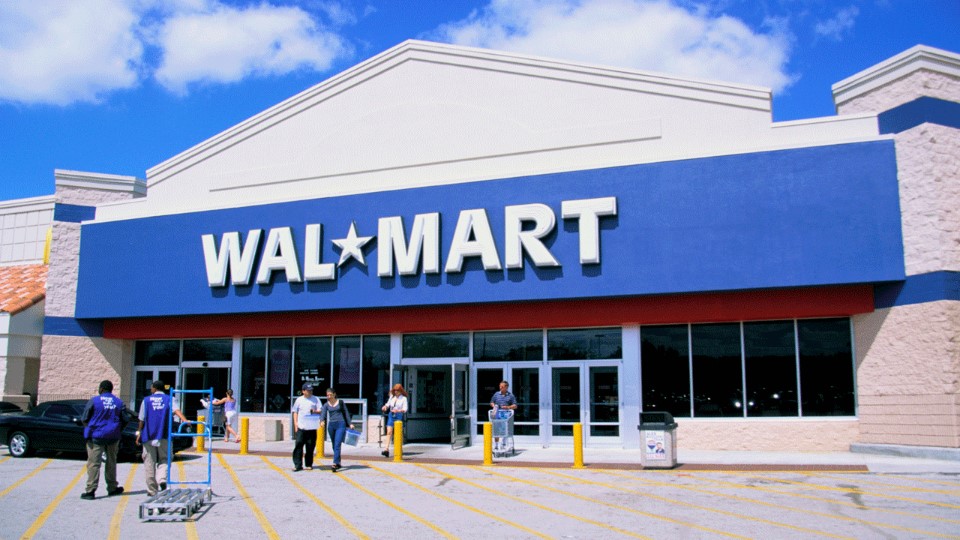 This company was founded in 1945 by Sam Walton, who worked for J.C. Penney. He bought the branch Ben Franklin from the Butler Brothers, and his idea was to sell products at very low cost to increase the number of sales with lower profits. His marketing strategy was to cater to the clients and not to money. After a few bumps along the way with lease prices and others, he started earning serious money. However, after more trouble with leases, he moved his store and called it Walton's Five and Dime in Bentonville, which is now the Walmart Museum.
8. MACY'S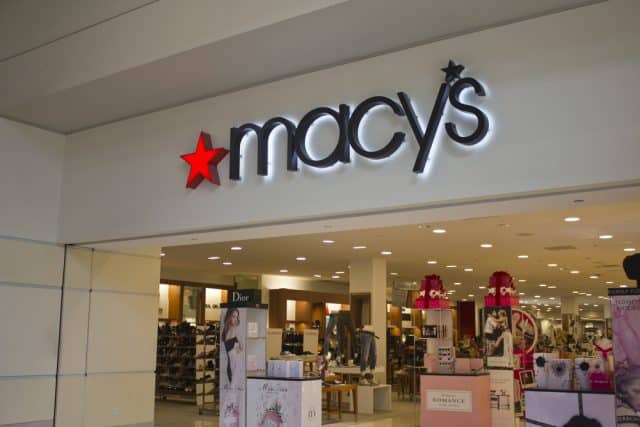 Unfortunately, this department shop has not been reaching their desired goals. They have closed several locations over the past years, and now, more closures are happening. Around 13 stores all over the country are shutting down, affecting Wyoming, Washington, California, New York, Indiana, Massachusetts, Virginia, and West Virginia. However, most of these are specialty shops dedicated to home and furniture. Therefore, the products will be moved to the normal locations that are in malls.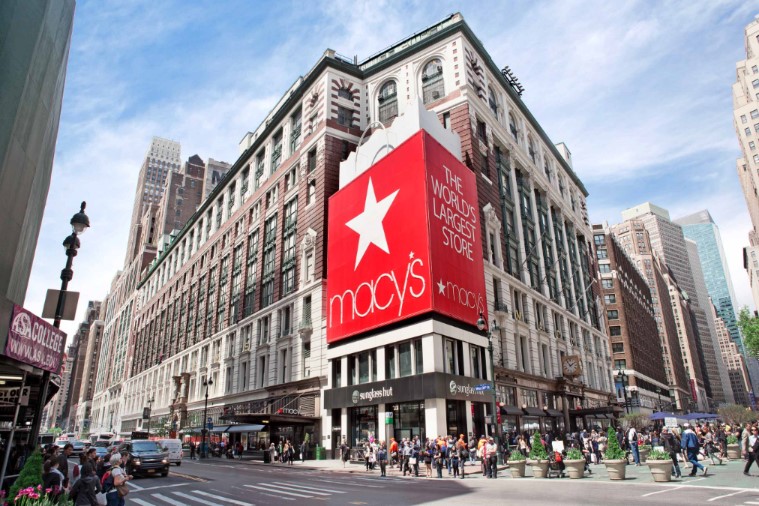 Macy's founder was Rowland Hussey Macy, who opened 4 dry goods store in the 1800s. Among them was the one in downtown Haverhill, Massachusetts, which was opened in 1851 and catered to the mill industry workers. Sadly, they were all failures, but he learned. Macy moved to NYC in 1858 and opened a shop called "R.H. Macy & Co." on Sixth Avenue, which was far from other dry goods stores.
7. J. CREW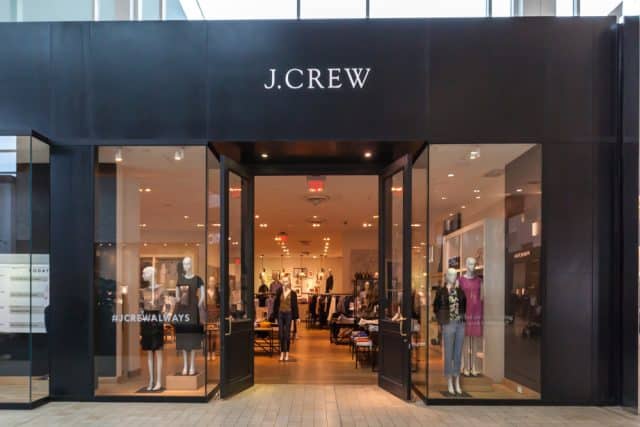 These clothes stores decided to shut down 30 stores for now due to their decreasing sales. Around six locations closed in January 2019, and more should be scheduled for the rest of the year. Unfortunately, they had some problems within the leadership as their CEO Jim Brett quit by late 2018, and he was the one working towards a redirection that would pull them up with a low-cost line. Sadly, the idea was scrapped after his resignation.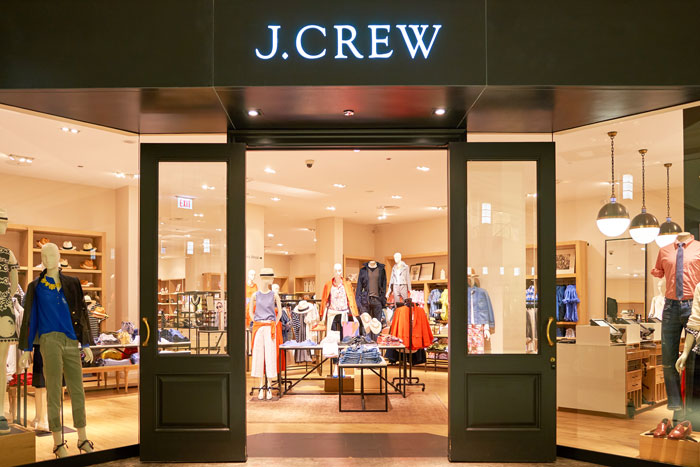 Founders Mitchell Cinader and Saul Charles built Popular Merchandise, Inc., 1947. They worked with Popular Club Plan to sell low-cost clothes to women with in-home showings. Their products varied and grew in the 80s. Cinader explained to the New York Times, "Growth was explosive—25 to 30 percent a year." They released the Clifford & Wills brand in 1985, which had even more inexpensive clothes for ladies.
6. NORDSTROM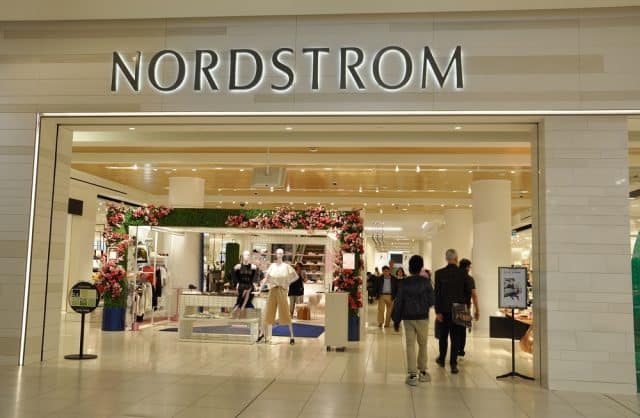 This is another huge department store that will have to downsize soon. It's hard for all of these establishments to keep up their sales in this economy. People don't go to malls as they once did, and most of their products can be found for lower costs somewhere else. However, it's not the end yet for this brand. They will be closing 3 stores in Florida, Virginia, and Rhode Island. One shut down early 2019, and the others in April. However, they have been cutting back on their locations since 2015.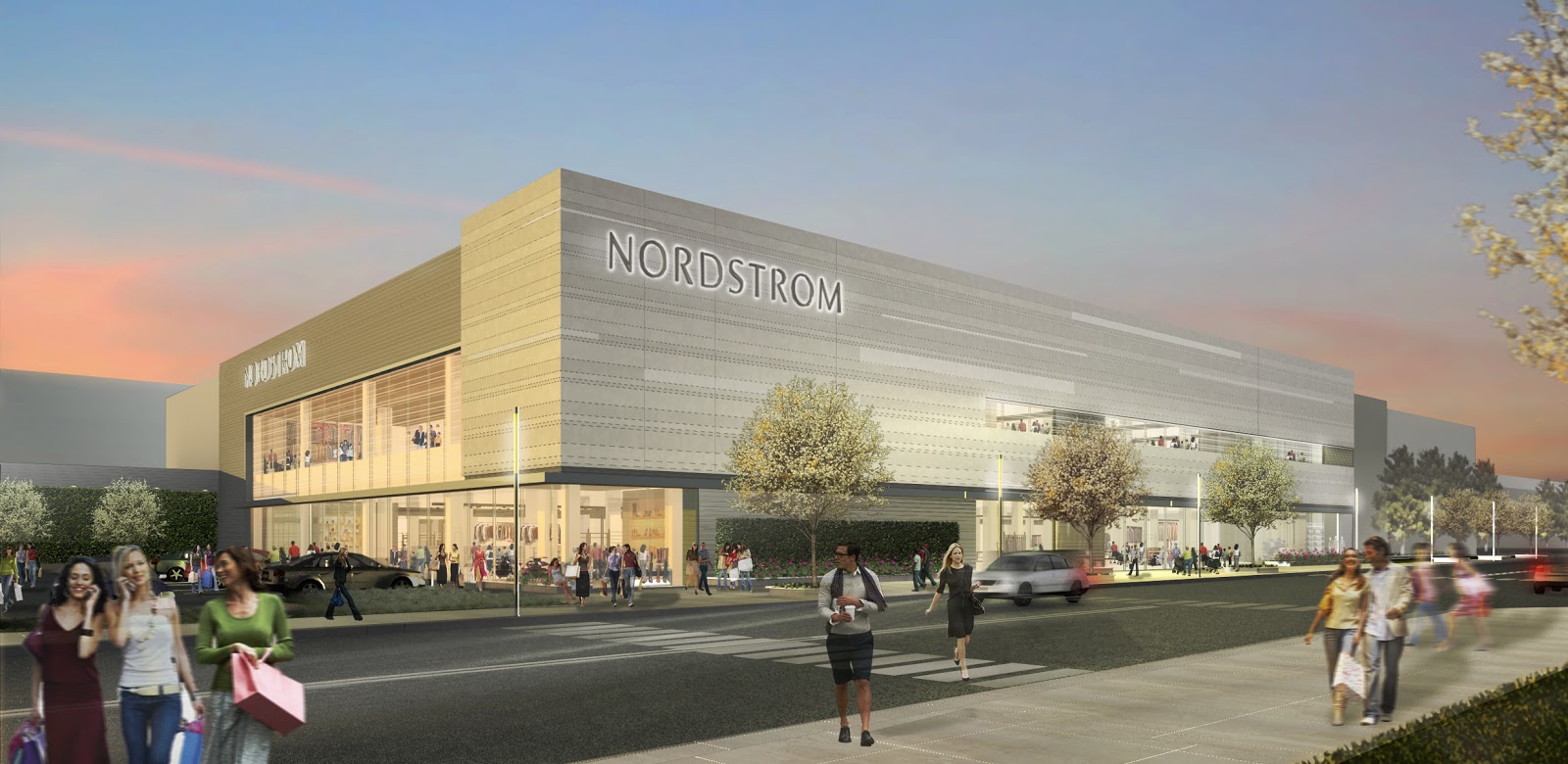 The company was founded by John W. Nordstrom, who moved to America from Northern Sweden in 1887 when he was 16. He worked in Michigan until he saved enough money to buy a potato farm in Arlington, Washington. He joined the Klondike Gold Rush in the Yukon area, and two years later sold his claim for $13,000. Nordstrom went back to Seattle, got married and opened a shop called Wallin & Nordstrom with Carl F. Wallin.
5. OPENING MORE - ALDI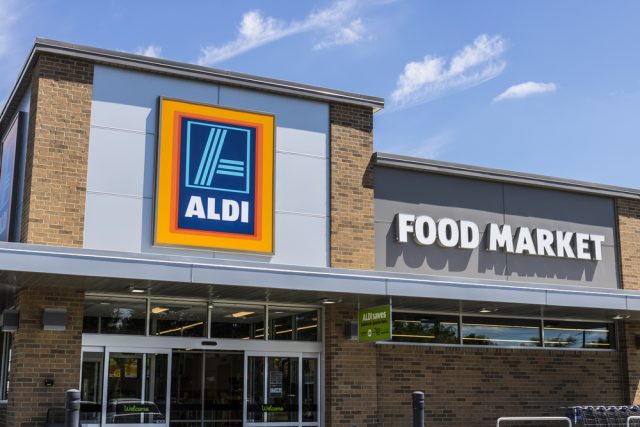 Luckily, not everything is bad news in the world of business, and we would not want to leave you guys without some serious hope. Some companies have experienced success lately, and Aldi is planning to open 130 stores just this year, and they will remodel 235 of their current locations. Therefore, by December 2019, they should run 2,000 in America. Due to their reasonable prices and family-friendly environment, Aldi has been doing better than other supermarkets.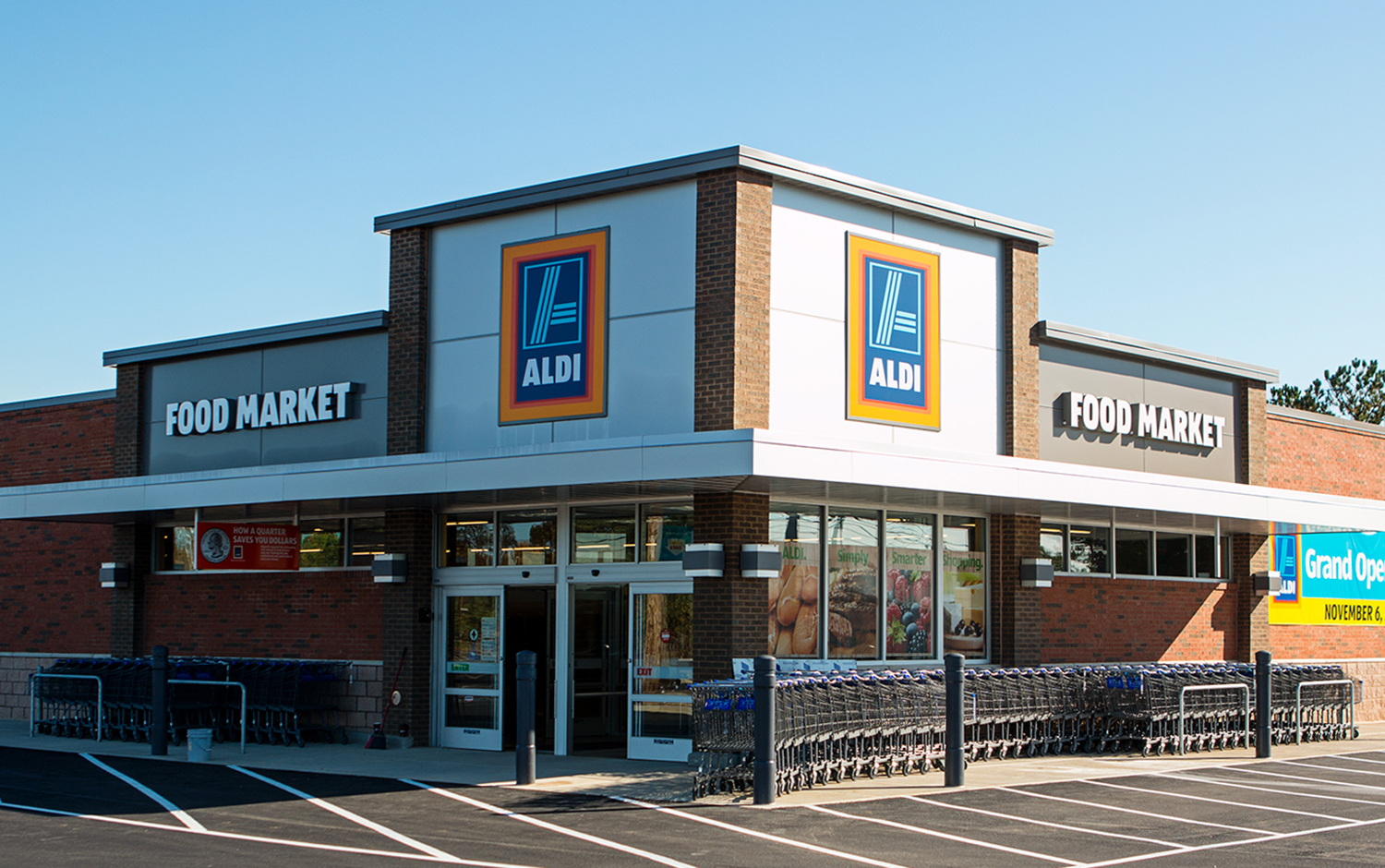 Their history goes back to 1913 when Karl and Theo Albrecht's mother opened a store in Essen. Theo worked at the store while Karl learned at a delicatessen. He was later manager of a food shop owned by F. W. Judt before, and they called it "the cheapest food source". By the end of WWII, the brothers decided to take over their mother's business and were soon expanding the brand.
4. OPENING MORE - DOLLAR TREE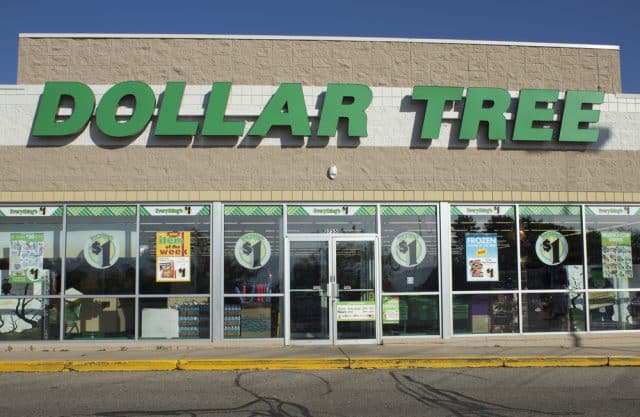 This is another stored loved by million because they have low prices, and they are opening more stores soon enough. Dollar Tree revealed that they will be adding 350 locations in 2019, and they are turning 200 Family Dollar places into Dollar Tree as well. The news might be sad for Family Dollar, but everyone will still get their products at the best cost.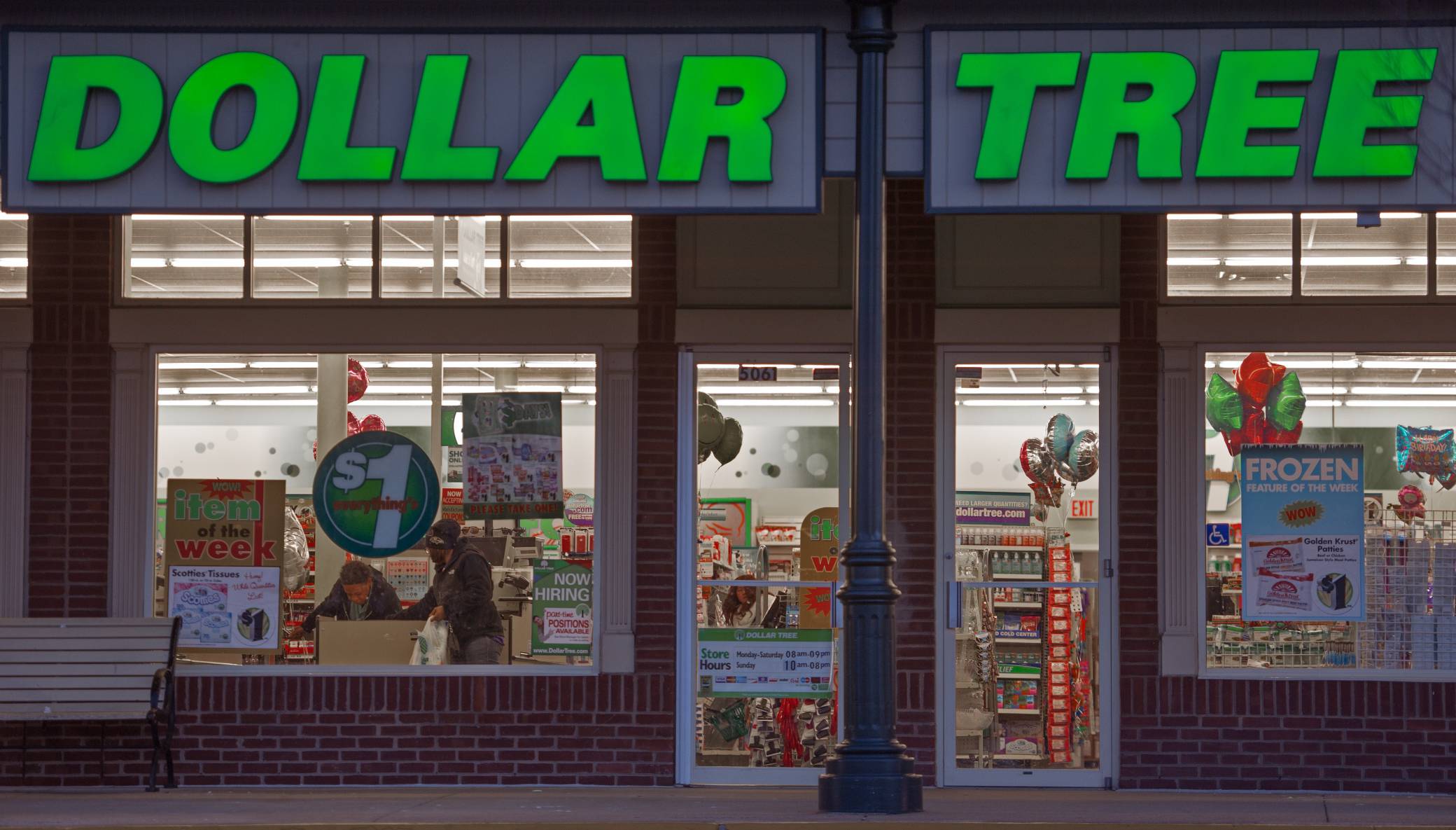 Founder K.R. Perry originally opened a Ben Franklin variety shop in Norfolk, Virginia, in 1953. It was later known as K&K 5&10. Along with other business partners, Perry opened K&K Toys in the same town in 1970. They opened in several malls on the East Coast with 130 stores. They later started Only $1.00 with five locations, but quickly moved to malls as well. In 1991, they decided to focus purely on dollar stores and sold the K&K branch.
3. OPENING MORE - OLLIE'S BARGAIN OUTLET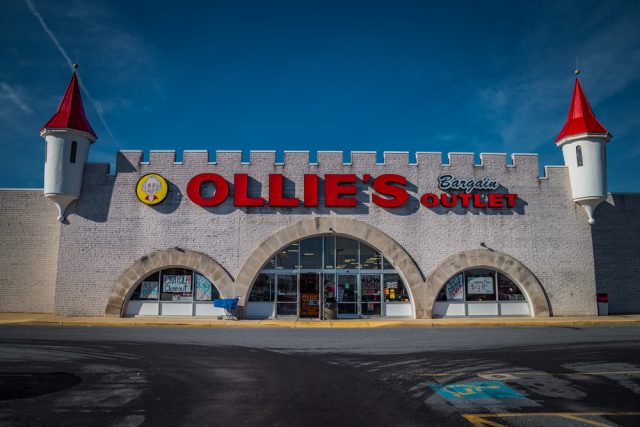 People nowadays are always looking for the best bargain, especially parents who have to provide food and other things to their families. This store's motto is "get good stuff cheap", and it's one of the reasons why the company has been growing a lot. They have started opening more stores in 2019, instead of closing like many other places. They understand their clients, and since they never really opened in malls, they have no problems there.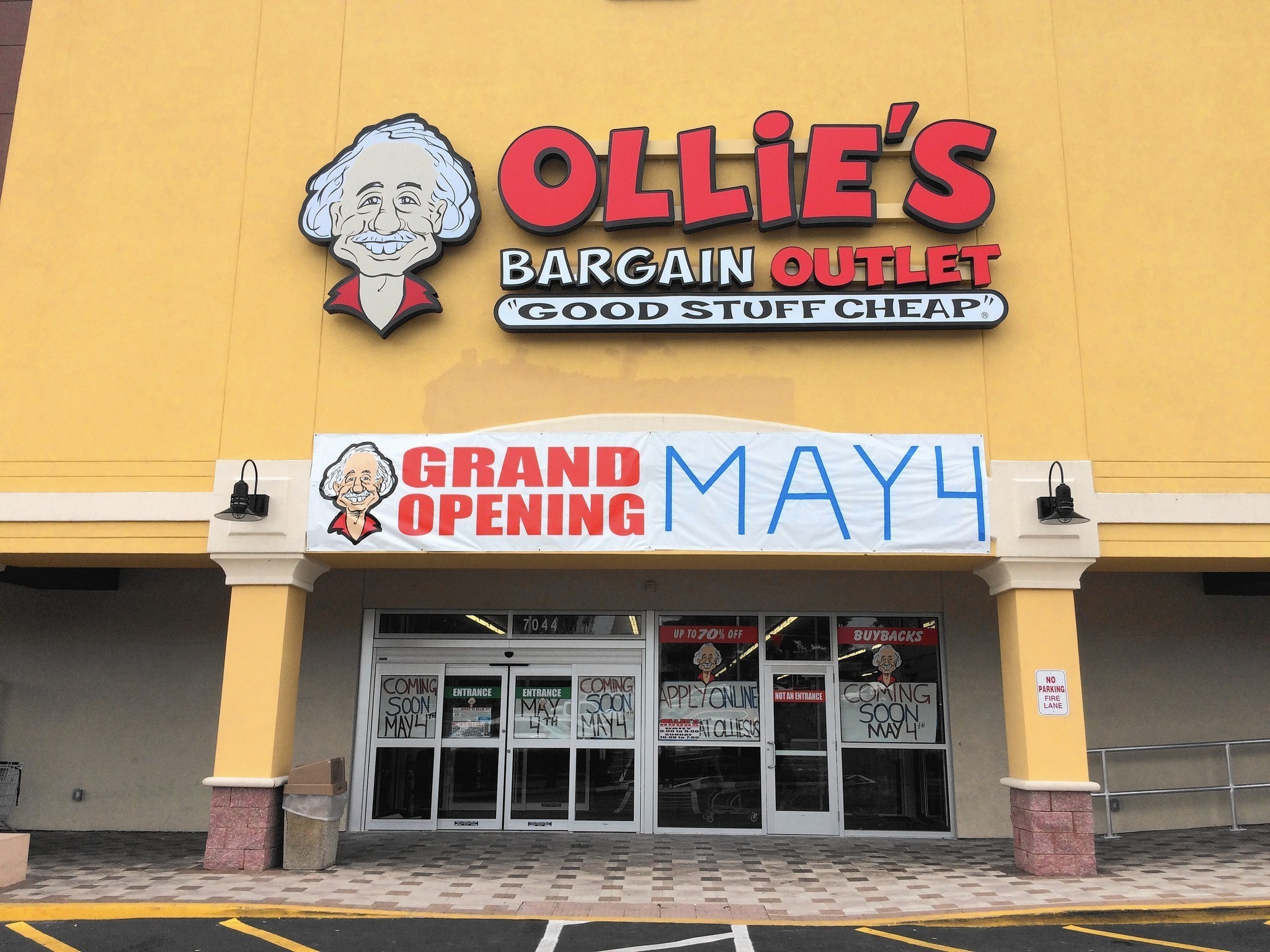 The discount retailer was created in 1982 by Morton Bernstein, and the first location was in Mechanicsburg, Pennsylvania. As of July 18, 2019, this company has 330 stores in 23 states, and their president and CEO is Mark Butler.
2. OPENING MORE - FIVE BELOW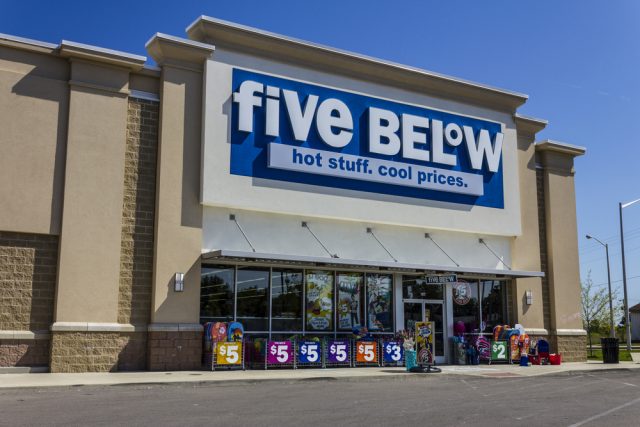 This is another discount retailer that is having a lot of success in a tough economy, and they recently revealed that they would be opening 150 new stores this year. Therefore, they will have 900 locations across the country, and it seems like they will do amazing for the rest of the year. If they continue this trend, they could be the go-to place for low-priced goods.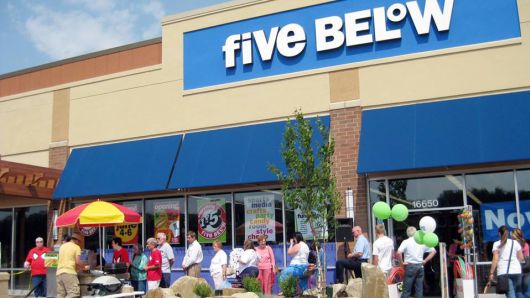 The company was created by David Schlessinger, who also had Encore Books and Zany Brainy, and his partner Tom Vallies, who was the CEO of Zany Brainy. They opened their first place in the Gateway Shopping Center in Wayne, Pennsylvania in 2002. In 2012, they went public on the NASDAQ with shares sold at $17. By May 2019, they had 750 stores in 34 states, as well as two distribution headquarters.
1. OPENING MORE - ULTA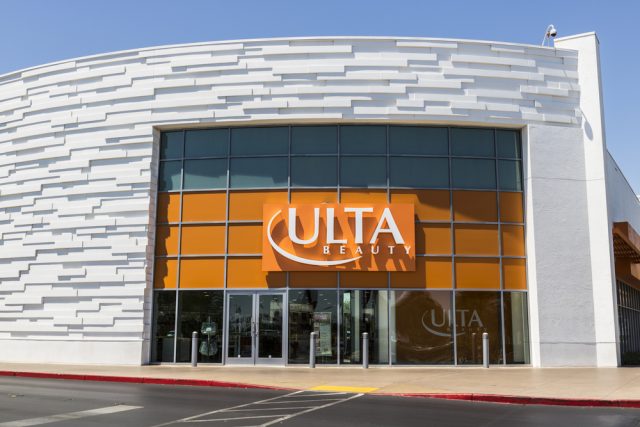 Unlike many of the makeup brands on this list, Ulta is doing better than ever. People will always buy makeup, but they are also looking for great quality and reasonable prices. Ulta is planning to open 80 new stores this year, and it looks like more are coming later on. They currently have around 1,100 locations in America.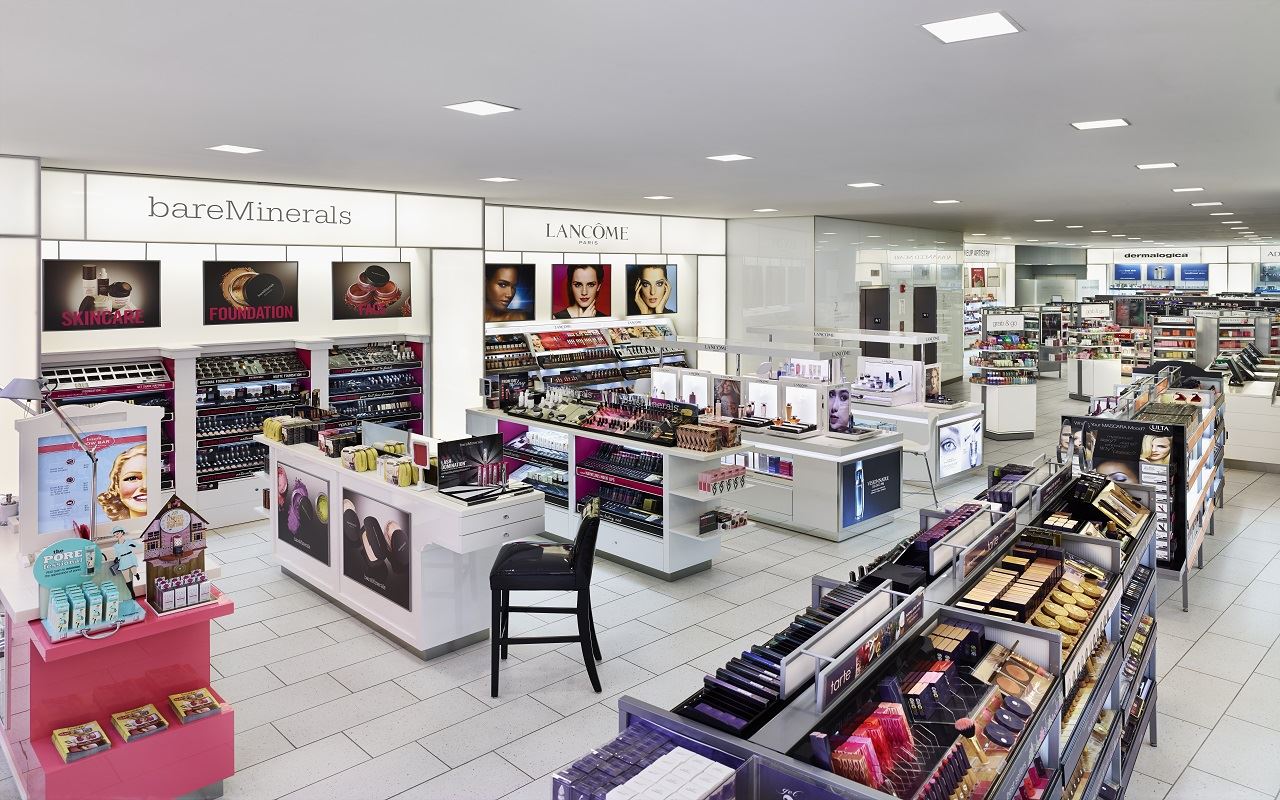 The store was founded by Richard E. George, who was the President of Osco Drug, Inc., and his partner Terry Hanson. George left his former job when he came up with a new plan for retailers that offer both high-end and low-end items. Other people from Osco partnered with George and Hanson to build this company in 1990 with an initial capital of $11.5 million.
Do you know that so many stores were getting axed this year? Let us know which one was your favorite. If you liked this article, share it with your friends who will be sad to see these establishments go out of business. See you next time!
Source: Mommyish