50 Ridiculous Construction Fails That Actually Happened
Working in construction is not just placing one block after another; it's about design, planning, and a lot of precision in some cases. It is normal to make an error, but the important thing in these cases is to correct it to avoid any inconvenience, or worse, an accident. The following list of images shows a surprising amount of foolish construction failures that make no sense, but that will make you laugh at the ridiculous they are.
The alignment of each end is essential in these types of projects, but it seems that someone made a serious miscalculation and endangered the entire construction. An error like this can cost millions of dollars, so it is always a good idea to revisit the plans and prevent things like these from delaying everything. Will they build a small curve to fix it or do everything from the beginning to solve the problem?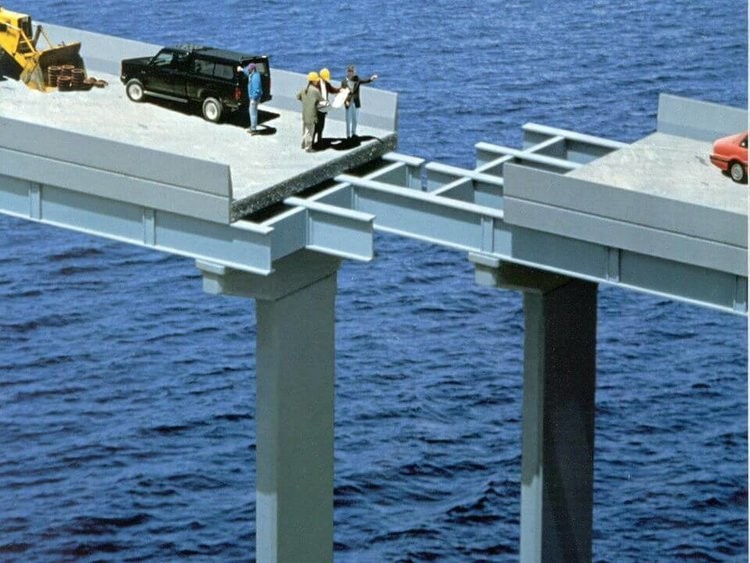 When you design a ladder, you should be very careful where you place it to prevent people from suffering an accident. Having to warn everyone who uses this ladder that they should be cautious with their head seems a bit too obvious and unnecessary. Unfortunately, some people do not pay attention to where they are going, and the store where these stairs are can end up with several demands for not correctly planning their construction.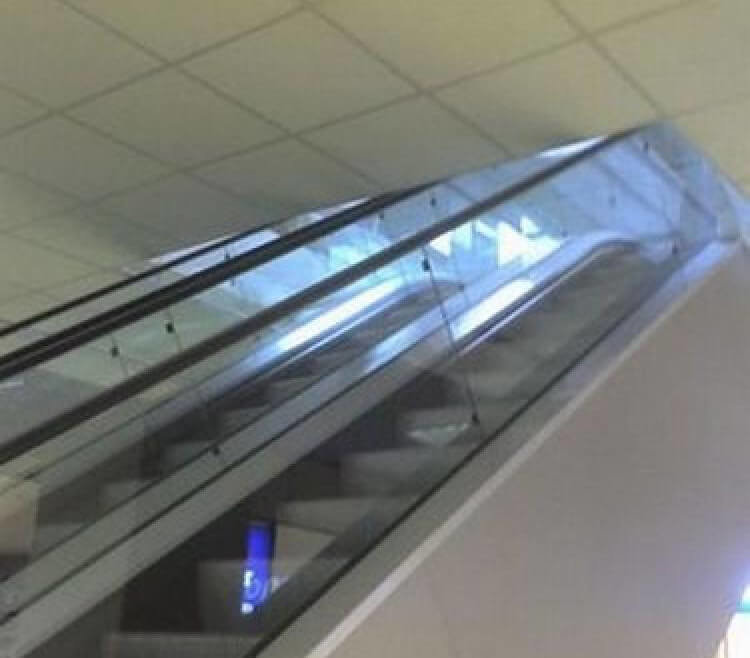 This ATM was placed at a precise height so that only professional basketball players could use it without problems. Even if the majority of the clients of this bank are people of great stature, they should have thought in all their clients when they decided to place this ATM so high. It is something absurd but funny at the same time, so the bank must have installed a camera to record the people who tried to use it.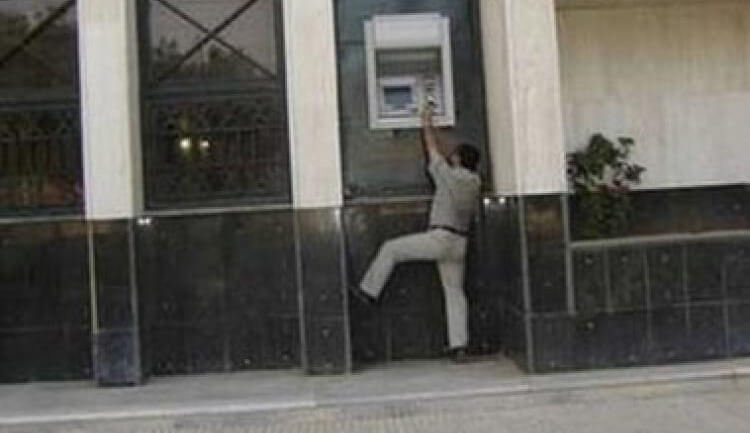 It seems that the builders of this house are fans of Harry Potter or Bewitched and thought of a door intended only for people who can levitate towards it. Having a door at that height is illogical, and it can be dangerous if the door is not closed and someone tries to open it from inside the house. Although it is implausible, perhaps they planned to build an extra room and regretted after installing the door towards him.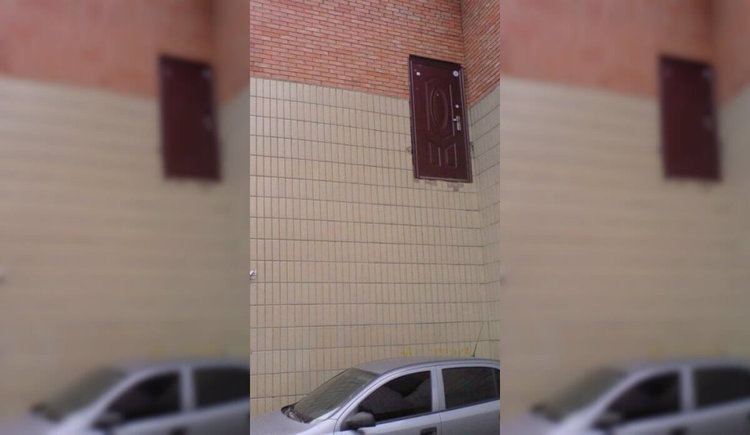 These stairs go to an entrance very similar to that of the Harry Potter train that takes all the students to the Hogwarts school, but you must be careful not to be wrong. Only those people who faithfully believe in magic should try to get through it, but most likely they will strike themselves. If this warning is not enough for you and you still want to give it a try, you have to trust and run with all your strength!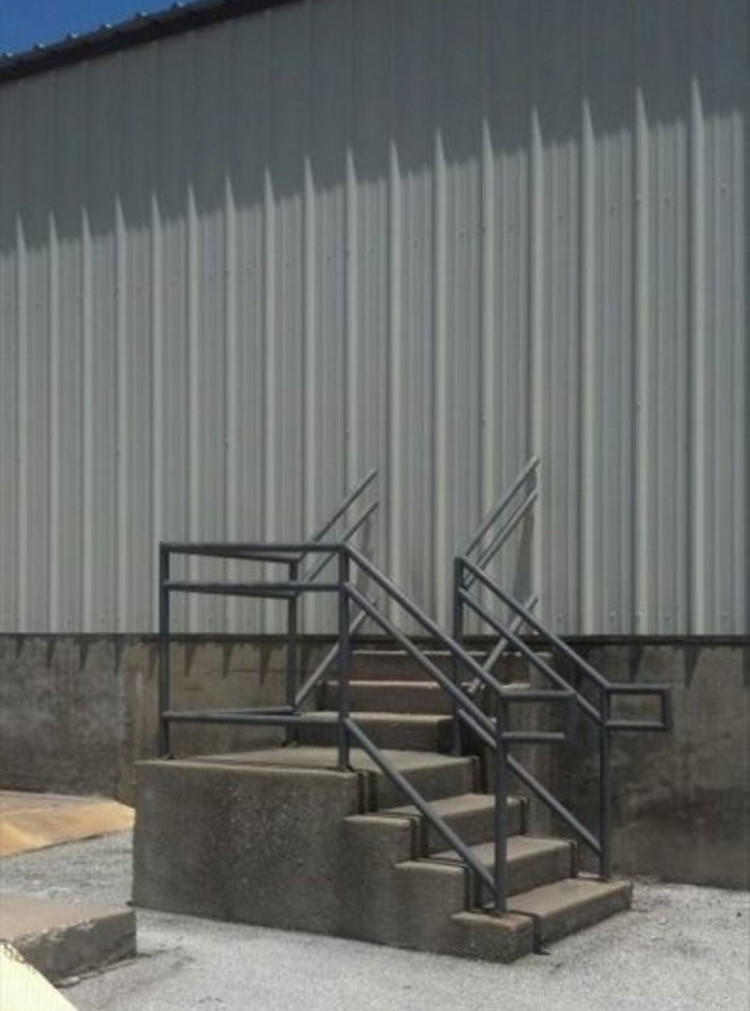 Saving space is not a bad idea to reduce your construction costs, but you should also think about the comfort of the people who will use that bathroom. If both urinals work correctly, it will be a really awkward situation to use them because people would have to be literally hugged to do so. The most logical thing is to take turns or have too much confidence in the other person who will accompany you to the bathroom to avoid spending an embarrassing moment.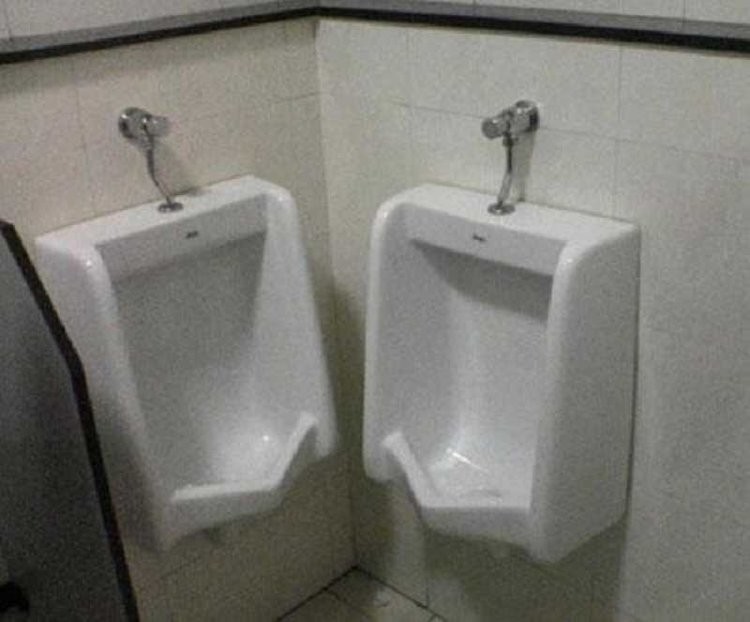 All residential buildings must have a recreation and entertainment area for the children of the families that will live there, but this is an exaggeration. What was the purpose of placing that playground on top of the building? Who would dare to use that slide? These are all unanswered questions that lead us to a single conclusion: The designer of this building does not like children very much and wanted to get rid of them.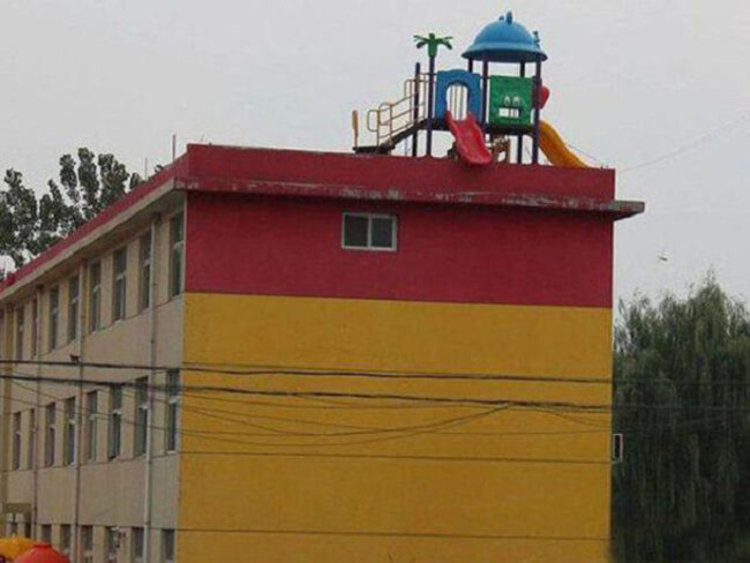 We all asked ourselves the force with which they had to push that crane to made it fall, but it was undoubtedly the fault of a distracted worker who did not measure the weight accurately. We hope that there has been no fatality, but the company that owns that crane will have to give many explanations. Do they need a much larger crane to get it back on its feet or will they have to take it apart?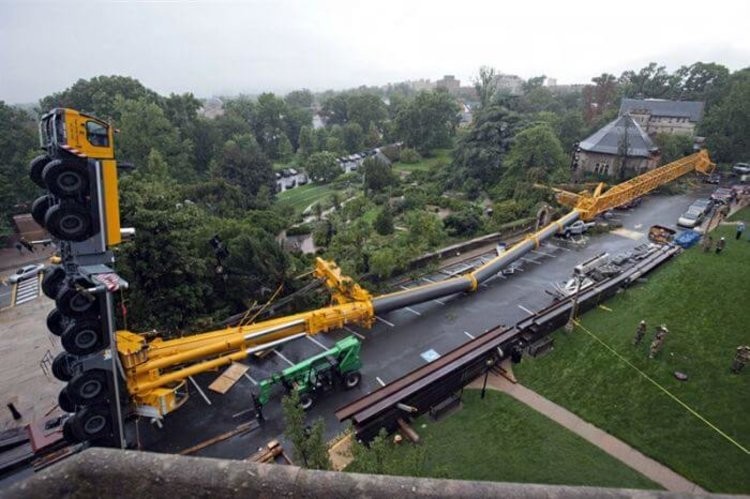 These two colleagues took the opportunity to get a bit distracted and play a friendly game at work. If you have to remove the asphalt to replace it with a new one, there is no reason to avoid a Tic Tac Toe game and take revenge on your partner for eating your lunch. Let's just hope that the game hasn't lasted too long because traffic can become hell for some people.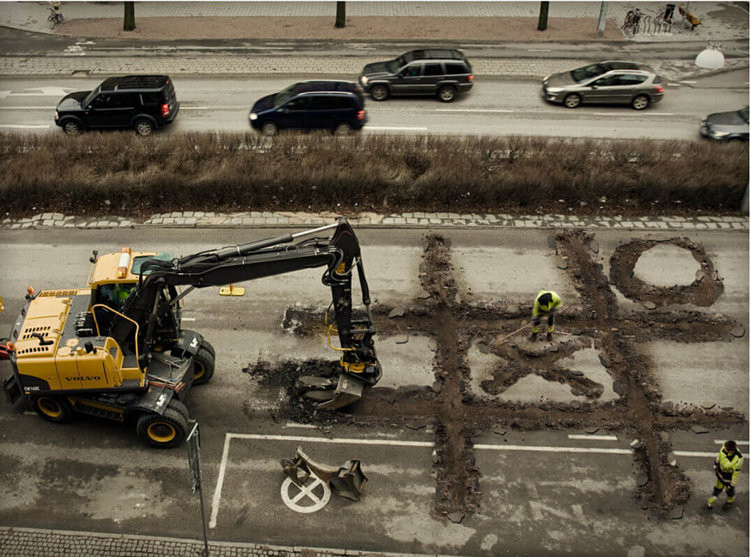 In large cities, space should be maximized as much as possible due to overpopulation, but this seems to be an exaggeration or a serious government error. Usually, you give priority to people's housing over roads, but building in this way will cause horrible traffic. We would not be surprised if the government decided to demolish these buildings at some time to correct this particular construction error and give the cars more space.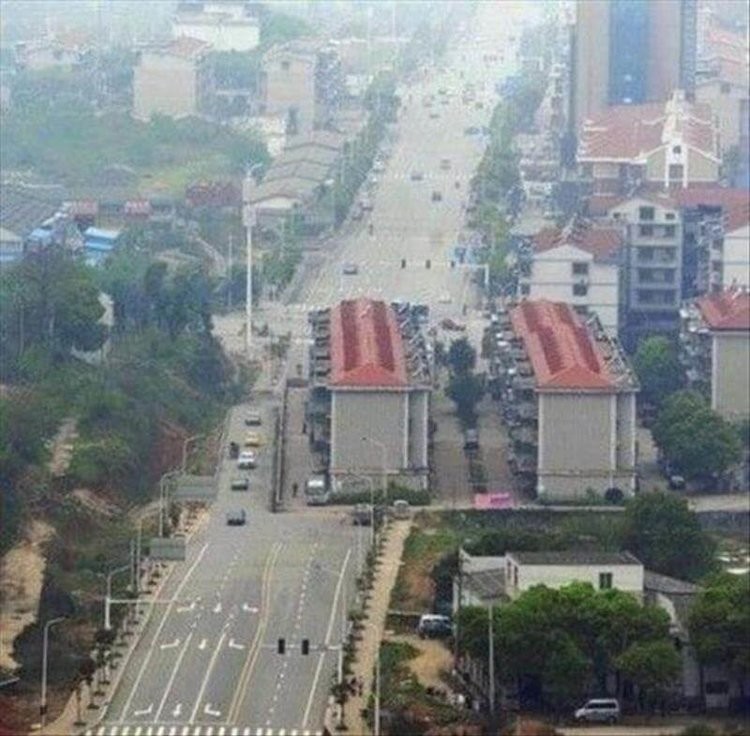 There is no way to explain how that crocodile got to that construction, but it sure took him a while to understand that he could not live in that place and would have to find a new home. This construction was likely near a river or swamp, but it is not a reason to have this kind of tenants. Imagine the expression on the workers' faces the day they realized they would have to evict a crocodile of the property.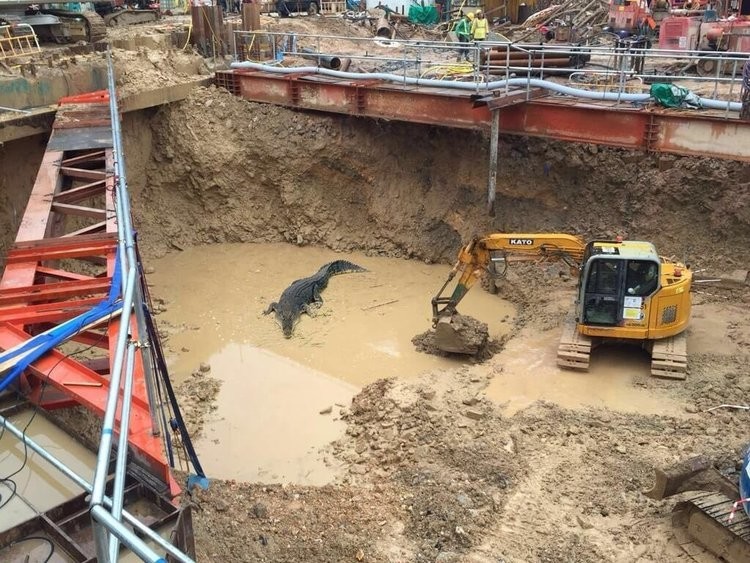 This image is a clear example of a group of builders who had plenty of cement left over and were not afraid of wasting it in whatever they came up with. Placing this edge for the door is something totally unnecessary, but for some reason, they thought it would give the door a little more style. Could anyone explain the purpose of this? It seems the work of a worker who wanted to ruin the design.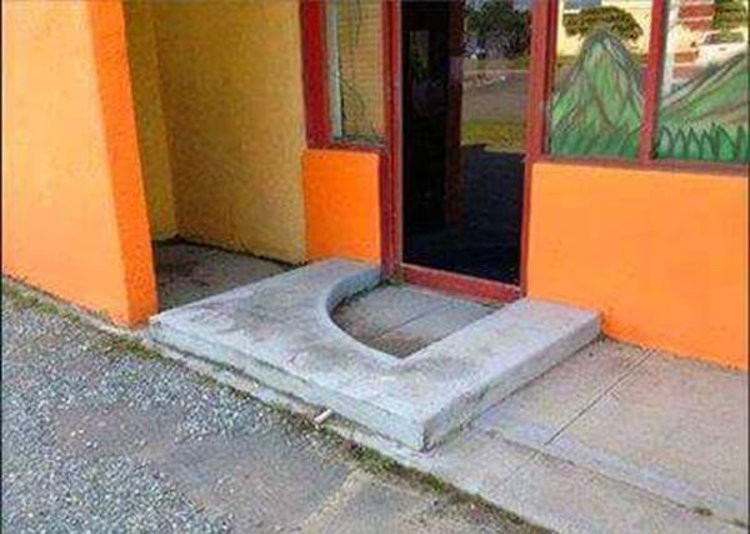 Demolishing the Student Success Center is not something that gives the right message to other university students who wish to take advantage of their studies after graduation. There are likely reasons to demolish this building, but it is something unfortunate when they could find a way to remodel it. The only valid reason to destroy it is that they plan to use the space to build a pool or amusement park for students.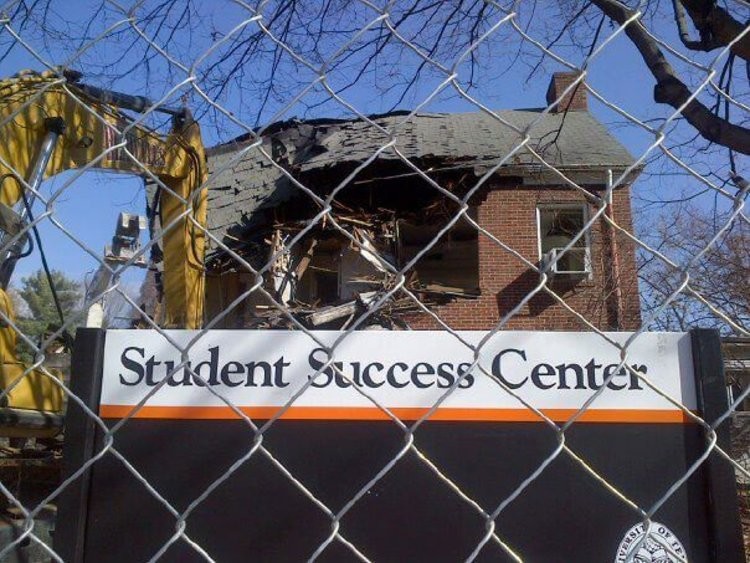 Unless you want some kind of accident to happen, there is no logical reason to place the toilet paper so far away from the toilet. Regardless of the situation, the chances of a disaster occurring are too high to risk in this way. The cleaning staff must suffer a lot, trying to keep that bathroom clean. Only consider the "disasters" that can occur if someone runs into a health "emergency."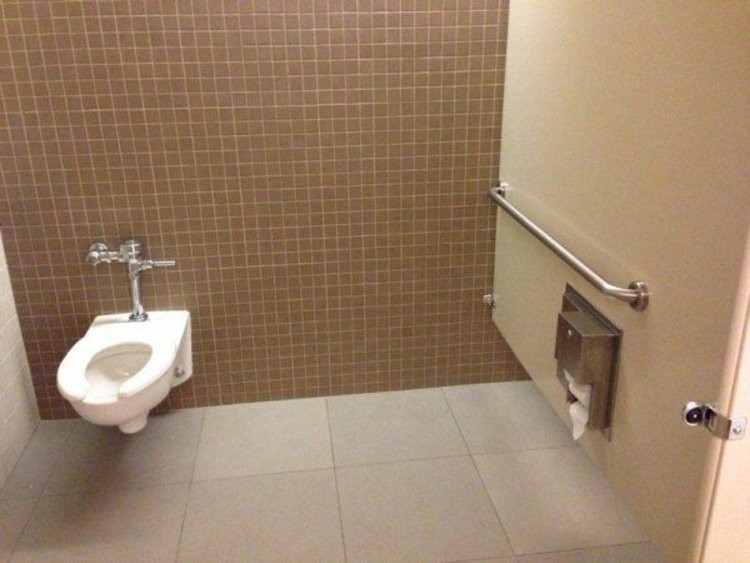 The person who devised the addition of a drawer next to the stove was very mean. He did not want anyone to use that kitchen correctly. They are two bizarre situations at the same time because if you use the stove, you cannot use the drawer and vice versa. The only option is to get everything you need out of the drawer before you start using the stove, but this is merely annoying. It's strange risking turning off the kitchen every time you need a spatula.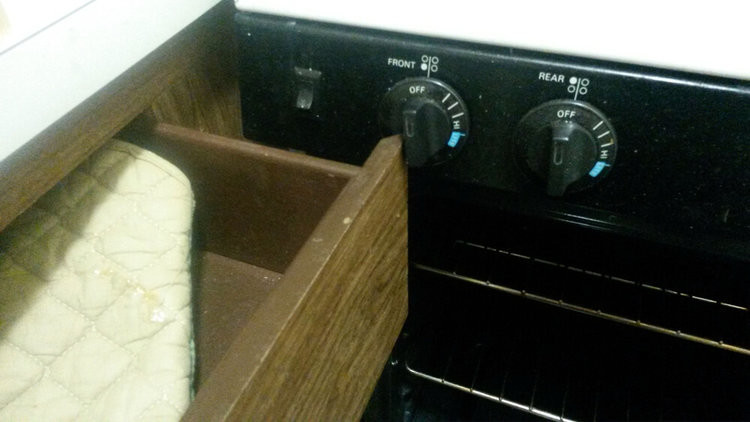 The person who designed this sink thought of a way to save water, but completely forgot the comfort of people using that bathroom. We cannot deny it, it is a very efficient way to use the water with which you wash your hands to keep the urinal clean, but it is complicated to use it in those conditions. The chances of failing because you cannot see what you are doing are very high, and taking a few steps back would cause a much worse disaster in this case.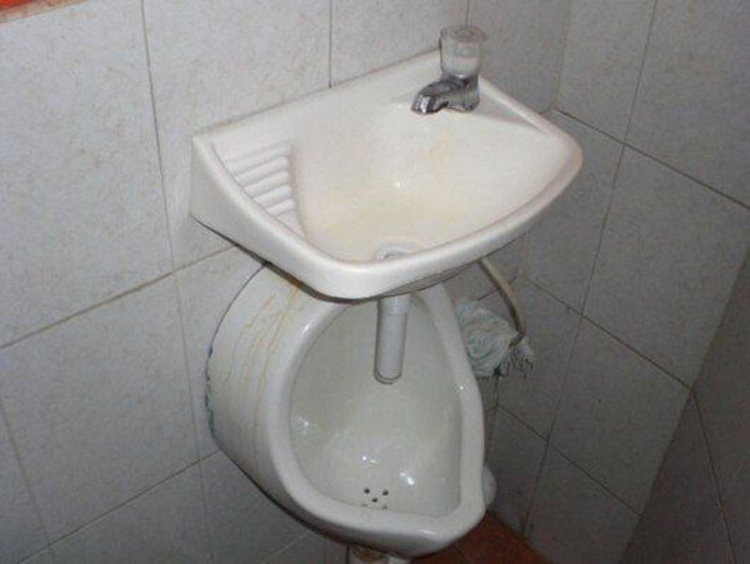 What is the purpose of this bridge? If there is already a way to go to the other side of the pool, did they add it just to make the pool look more beautiful? Some architects want to show off trying to make their ideas look much more colorful than they are by adding unnecessary things. The other option is that the budget for this pool was higher than necessary, and they decided not to miss the opportunity to build everything they could think of.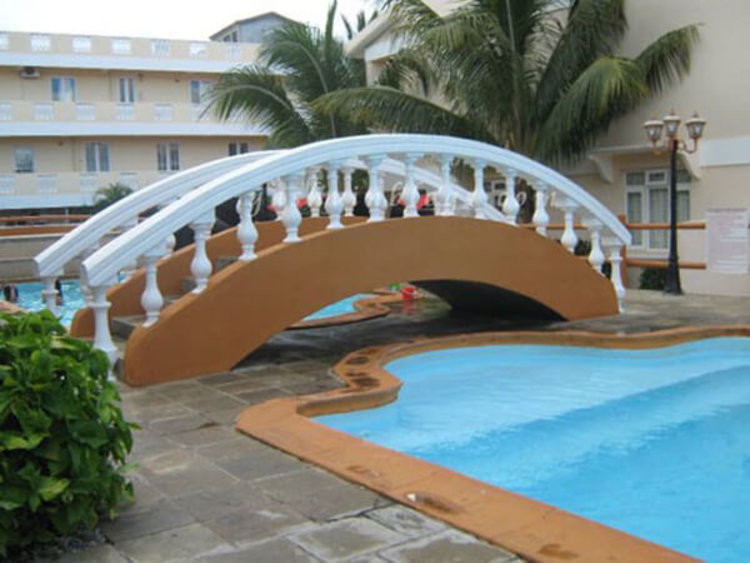 It is not easy to understand what was going on in the mind of the person who decided to install a garage on the second floor. Does he come from the future? Do they have a flying car? These are answers that we probably will never be able to obtain, but that still makes us think in a lot of madness. Perhaps what we see in this picture is Marty McFly's retirement home, and he needed a safer place to hide the DeLorean while he wasn't using it.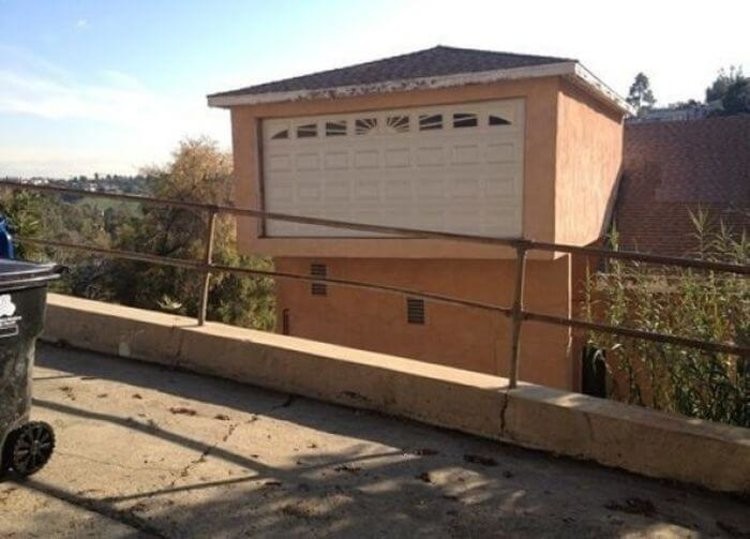 The person who added this rails on the stairs must have thought that, although someone is in a wheelchair, he deserves some fun while going down to the next floor. With the relevant security measures, the idea is not entirely far-fetched, but it needs a way to avoid accidents. Using a wheelchair is somewhat depressing for some people, so finding a way to enjoy it is always a good option.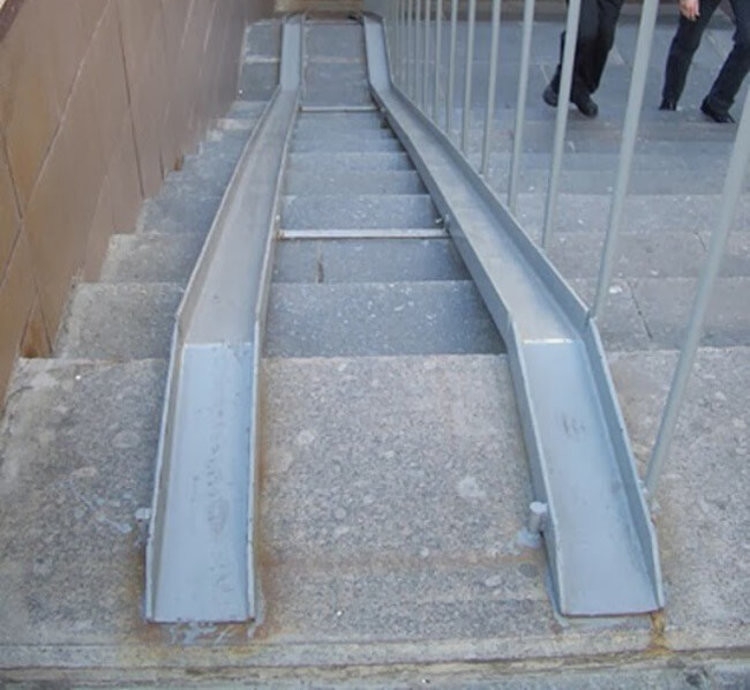 The carpenter in this house was in a bit of a hurry when he was installing this door, but the owners are happy about it. The door is still working correctly. It opens to the other side, but it did not lose functionality because of this error. It is likely that the people who live in this house are fans of 'Alice in Wonderland' and think it's a weird but elegant detail for their home.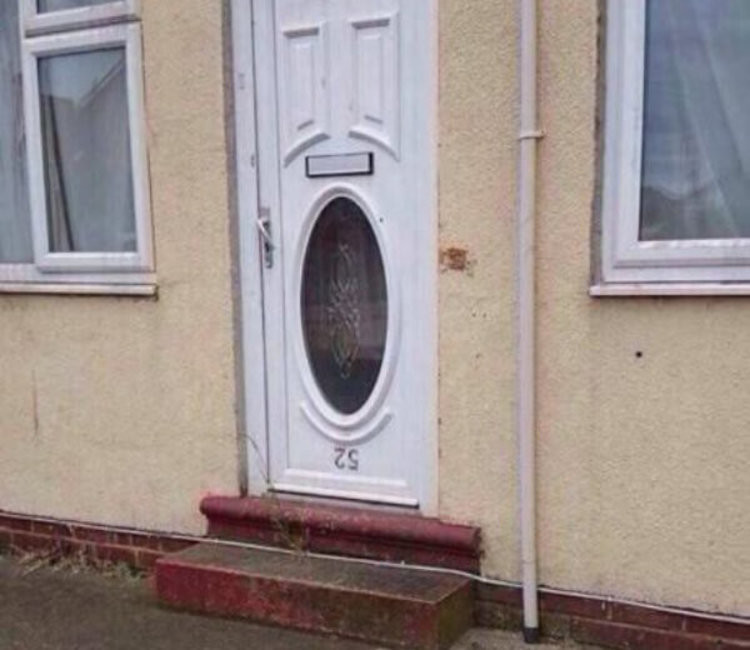 If you thought bathrooms should be designed to provide privacy to people, you made a big mistake when going to that family restaurant with your in-laws. The person who installed the doors of these bathrooms did not correctly measure the height at which he should do it, or simply did not give importance to privacy. Going to the toilet in these cubicles is no doubt an intimidating experience.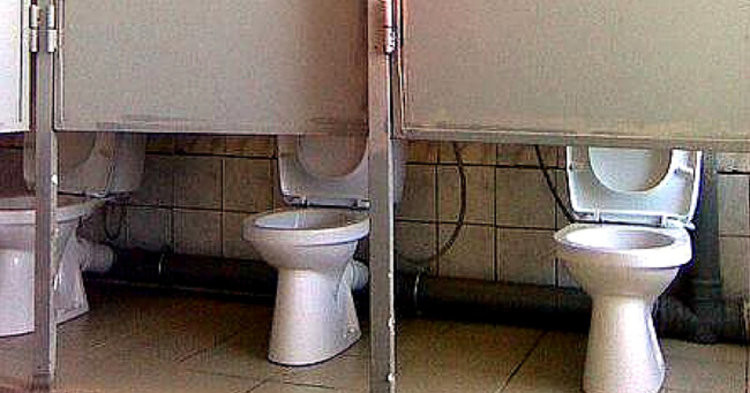 All buildings must be properly planned so that people can move freely or, in this case, push other people to reach the place you want to go. This example is clearly a planning error in which they forgot that this column would be in the place, but it is deplorable. Let's just hope it's not a busy building, and people are kind enough to allow others to pass through.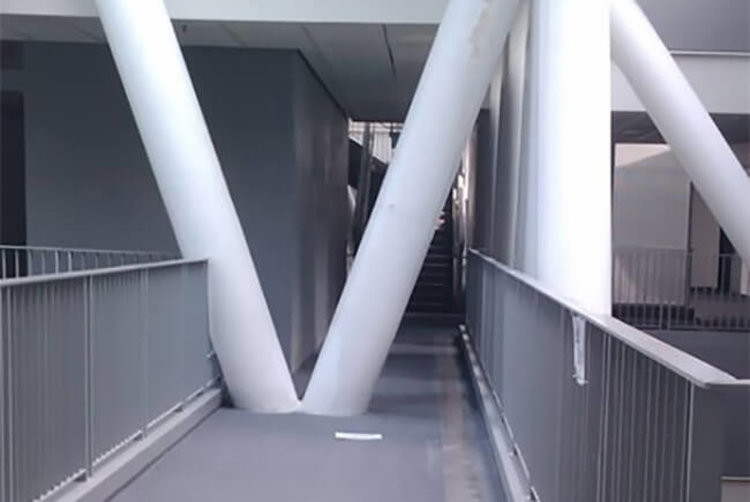 This construction seems to lead to an invisible door that leads to another world where everyone is thrilled because they can have what they want. That, or the person who built it did not pass the psychological tests of the company and should analyze very thoroughly what was the purpose of making this. It seems like a waste of material. Is there a purpose for something like this? We just hope someone explains it to us as soon as possible.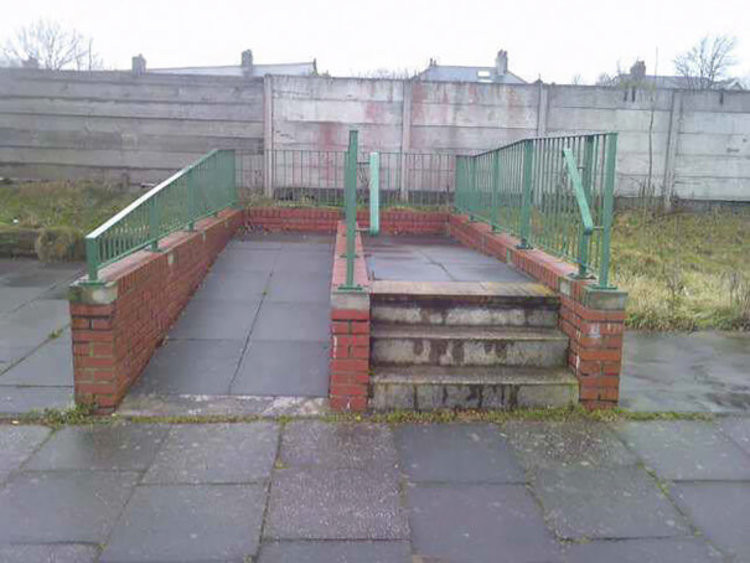 At least this construction company is aware of its employees and apologizes for the slowness of their work. They deserve recognition for their honesty and for being the ones who admit they don't work as fast as they should. Maybe their employees rest much more than they should during their lunch hours. Or, perhaps, the company wants them to sleep properly to avoid construction errors like those on this list.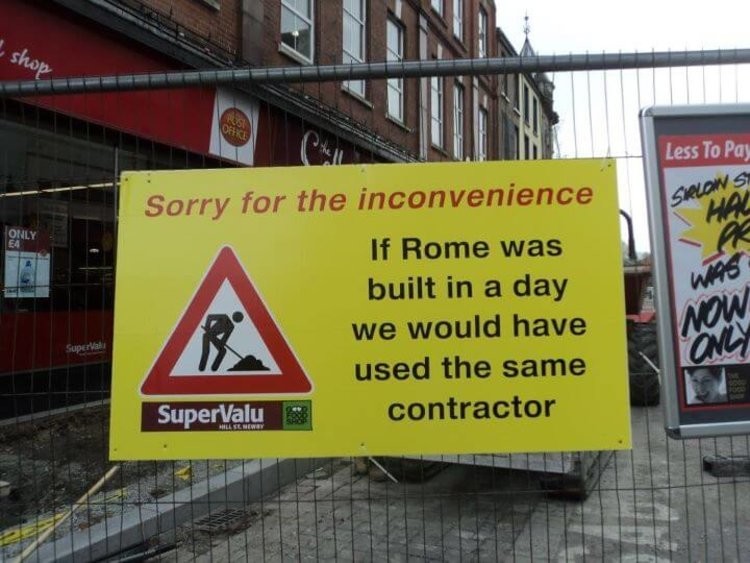 These stairs that lead nowhere must be a joke that the builders decided to play to the owner of the house when he asked: how did you run out of cement so quickly? The only other option is that the owner of the house wanted to include a secret room in the back area of ​​his home, but he repented at some point, and only the stairs were left as evidence. And what is the size of them? Those stairs truly look like they were designed for an elf.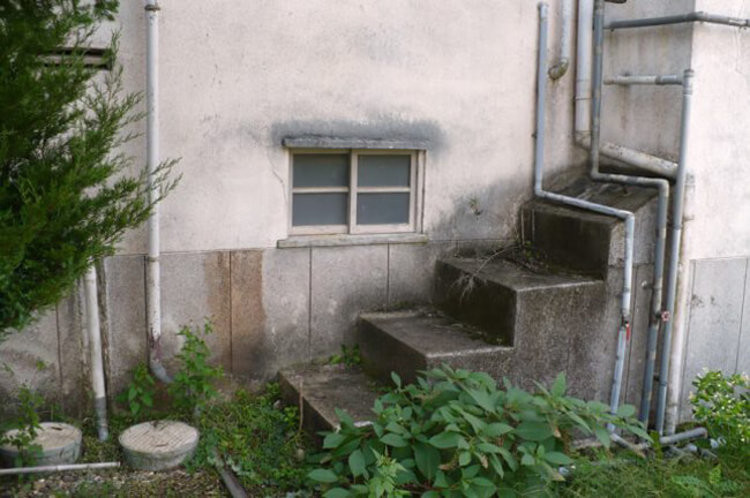 You might think that it is the most useless door in the world, but perhaps the purpose of installing it there was to prevent people from walking in a straight line. Maybe there is something hazardous in that area of ​​the building, and they wanted to make sure that people did not go through that area at any time. Or they just didn't plan it well, and the door ended in a place where it had no purpose. It's hard to be sure in a situation like this.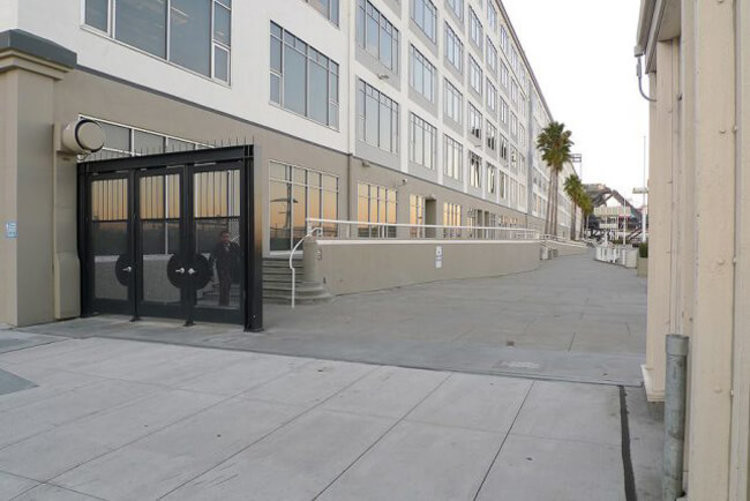 The people who built this bridge may be time travelers who know about the next flood in which the bridge will be necessary to move to the other side. Although it doesn't make much sense, the bridge likely had some purpose that we don't know about. Maybe they wanted to add a creek just below it, but they change their mind at some point. Or perhaps it serves to differentiate paranoid people from others.
Although usually this type of tunnel is built to cross a mountain, in this case, it seems to be an invisible and magical mountain that only the builders can see. This image is another case in which time travel can be involved without us noticing. Perhaps the engineer who devised it comes from the future and knows that there will be a mountain in that place soon, so he wanted to have the tunnel ready.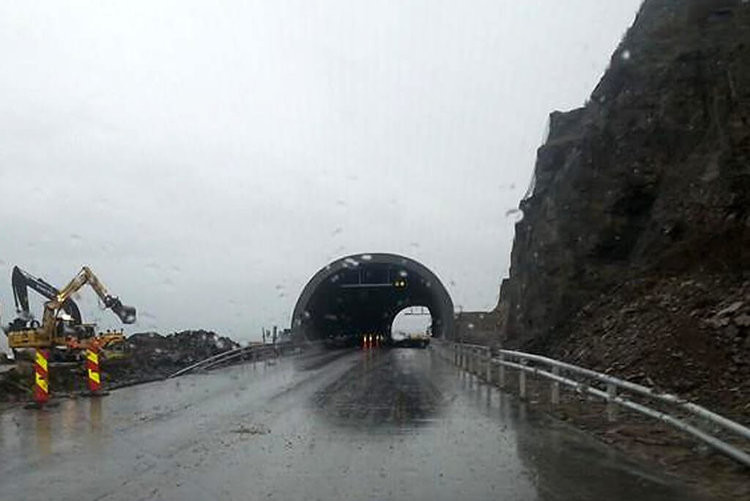 Life is very unpredictable because unexpected and inevitable events can occur every day. One day you can be working quietly on a construction site with your machinery, and the next day you find yourself stuck in a ditch. Getting that vehicle out of that place is likely so difficult that builders preferred to leave it there. What did the responsible for this say as an excuse for this disaster?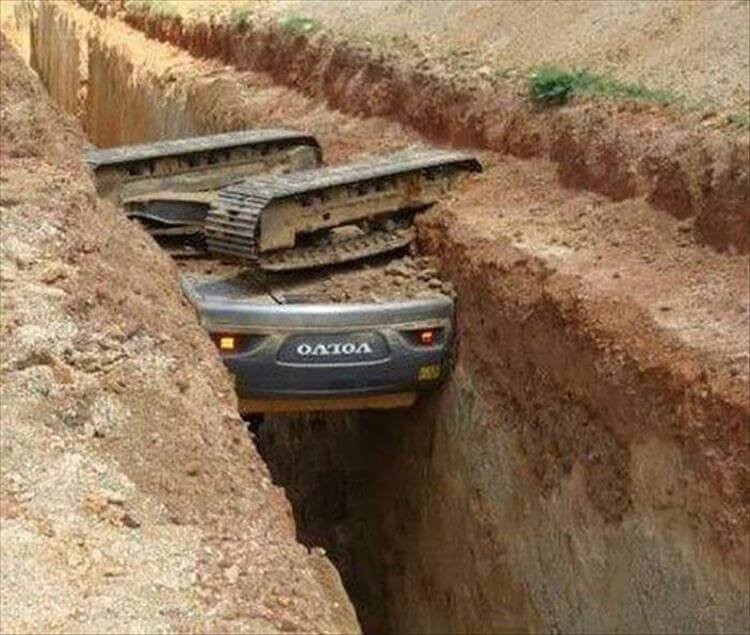 Why would you need a cabinet where a whole person could fit? Apart from the plot of a serial killer's movie, we can't think of another reason for that. Although it is logical that, in a space as ample as this, you can fit many utensils and appliances, it is still a bit exaggerated. Perhaps the person who built it has many pit bulls and needed where to store all the food these dogs consume.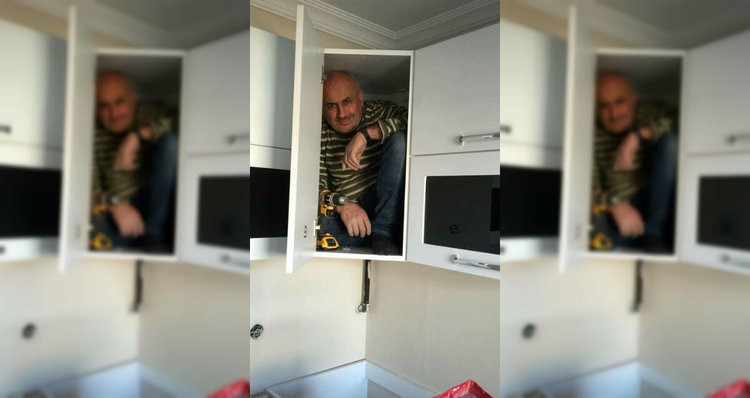 The pole is in the wrong place, but the people who built the road decided not to disturb it and make the way around it, which is an artistic approach to the problem. It is not the most logical way of doing things, but it is a very calm approach that allowed these builders to finish their work without complicating their lives. It is nothing aesthetic, but at least it serves its purpose of providing a path through which people can walk every day.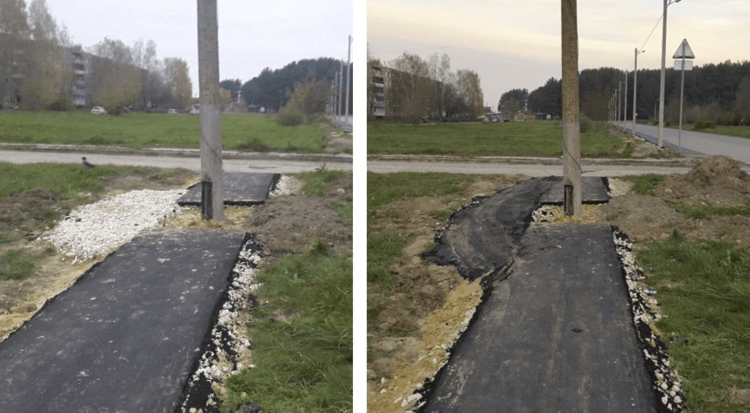 This worker needed people to slow down, but since he didn't have the right signal, he decided to use his pet so drivers could understand the message. No one in this world does not relate turtles to slowness, so all drivers will slow down when they see it. Some will do it to see it and laugh at the ingenuity of this worker, but the important thing is that people will slow down.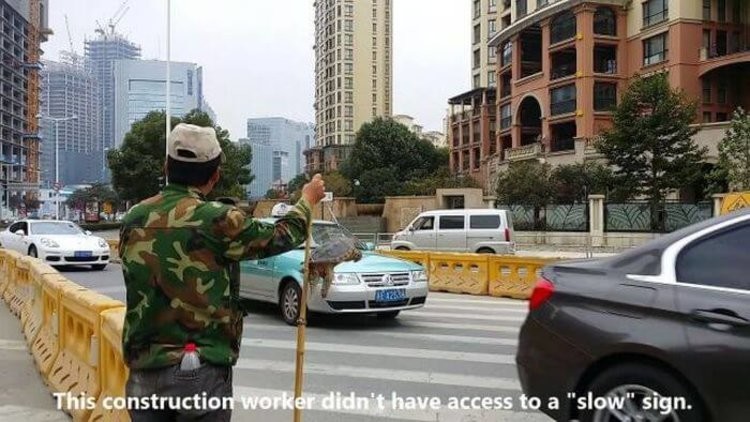 It is difficult to understand why building a window that did not have any use, but apparently, the people living in this house solved the situation by placing a wall. It prevents light from entering through that window, but it looks very unsightly from the outside because everyone can see it from the opposite sidewalk. Removing the window and fixing the wall could also be a logical option, but the tenants of this place found it too complicated.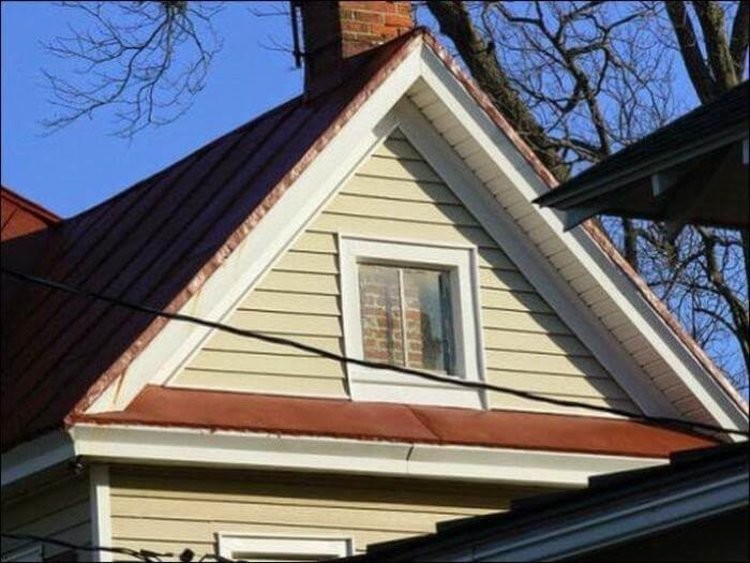 The person driving this vehicle was parked in the wrong place, but the owner of the parking lot had friends in a nearby building that helped him move the car elsewhere. This image shows a definite advantage of making friends with your neighbors and the people who work around you. If you want to prevent a person with construction contacts from moving your car elsewhere, you must be very careful where you park.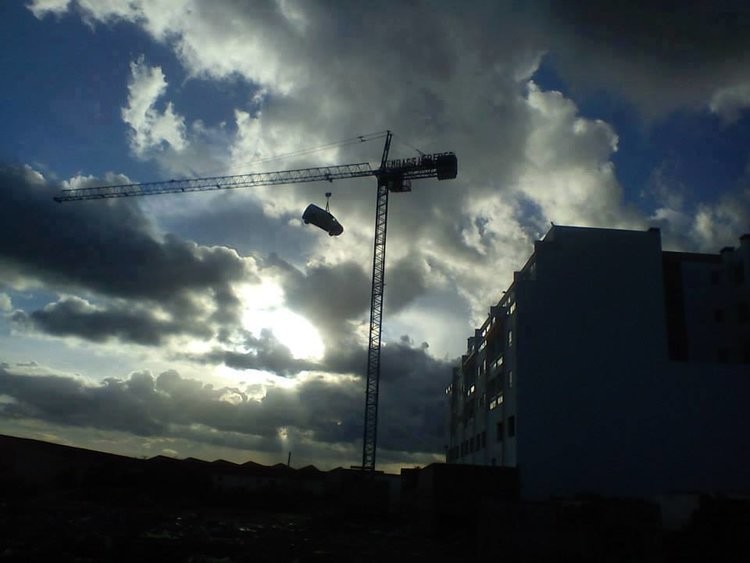 This company seeks to gain ground in the market of husbands who always promise to fix kitchen defects, but never do so, through this ingenious commercial strategy. With all the occupations that people usually have during their busy day, it is normal for them to forget to perform some tasks, and that is where this company makes its debut. Repairing everything that you, or your husband, cannot do will make them earn a lot of money.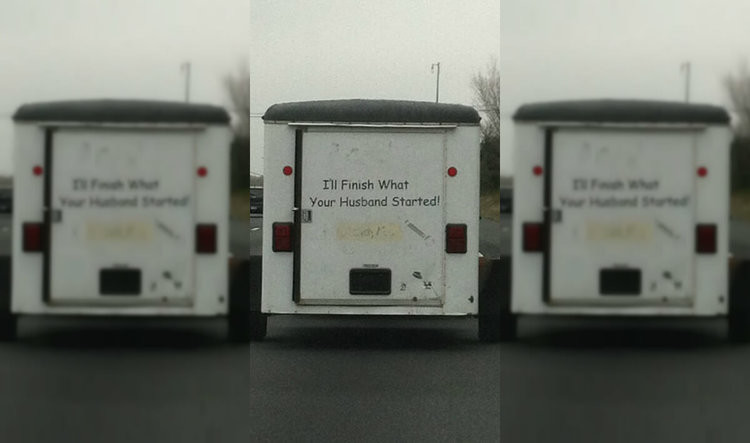 Let's take a moment to appreciate the person who risked his life to publish this signal and warn us about the danger that lies ahead if we continue along that path. It's no surprise that some of those creatures run around freely after so many sequels of 'Jurassic Park.' If you don't pay attention to the warning, just remember that they can see the movement and loves to hunt their prey.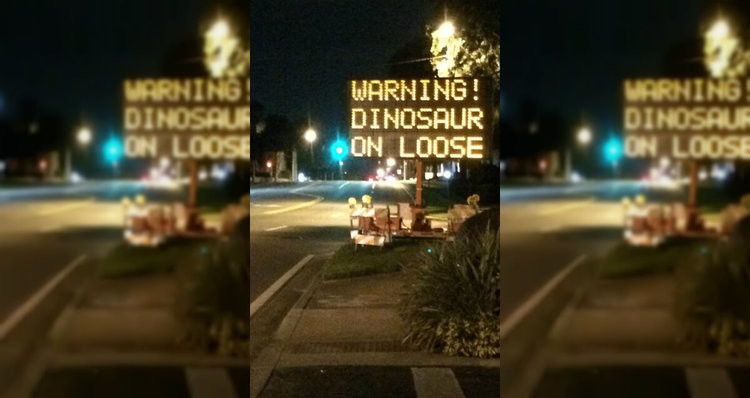 The worker who handled that heavy machinery and decided to do that circus act did not last long in that job because of how dangerous it can be to try something like that. It is a challenge for their bosses to approve that behavior, but they must recognize that he is very skilled at operating that particular machine or could not have accomplished this without dying. It may be a useful skill in some construction, but no one will dare to do something like that just to finish a job.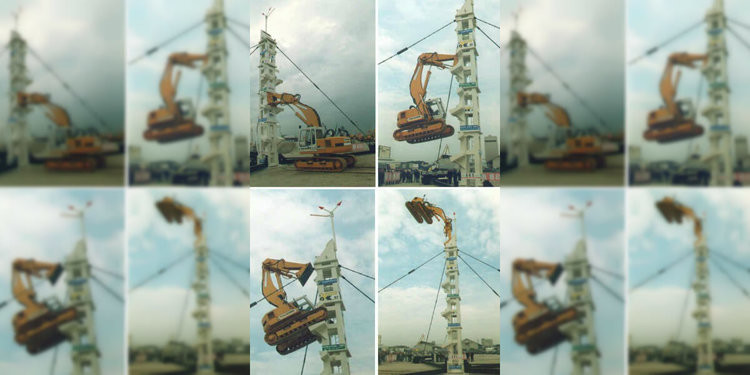 Sleeping at work is not professional at all, but sometimes it is better to rest a bit instead of doing a lousy job and making some of the mistakes that appear on this list. The head of this construction company establishes in his contract that his workers are entitled to a restful sleep. After having lunch and resting correctly, these employees are ready to return to work and finish your beautiful kitchen.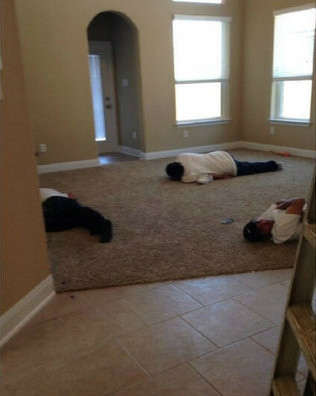 Surely the owner of this machinery learned the lesson after neighbors threatened to sell his vehicle through eBay for leaving it parked everywhere. If you are going to use heavy tools to finish building your house, you should make sure you store them properly so as not to disturb the neighbors. This community gave an explicit warning, and hopefully, the owner of this machine has heard it before losing his equipment.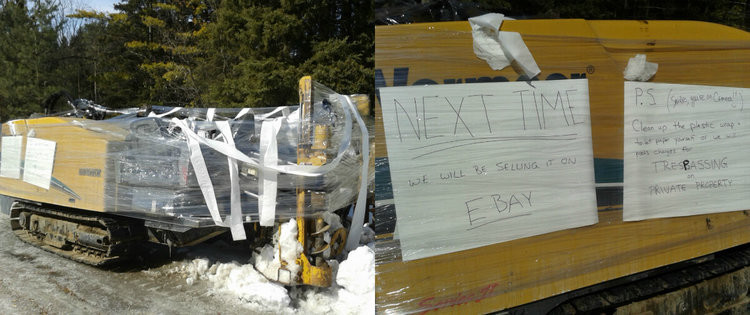 A perfect example of what can happen when you allow low-quality materials to be used in the construction of your building and do not make sure you meet safety standards. Hopefully, that person comes out unscathed and does not end up suing the owners of that building for almost losing a leg in a severe accident. Apart from the dangerous part, the scene seems taken from a Charles Chaplin film because how funny it is to see those legs hanging.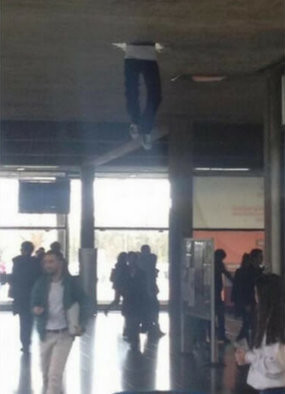 These should be the cheapest seats in the entire stadium! It's hard to understand what went through the minds of the people who put that wall there, but it's much sadder to think they sell tickets for those seats. The workers in this stadium should be honest and avoid selling those tickets, but if people insist they want to attend the game, there is nothing they can do. The advantage is that none will be the victim of a lost ball or a flying bat that escaped from the hands of a player.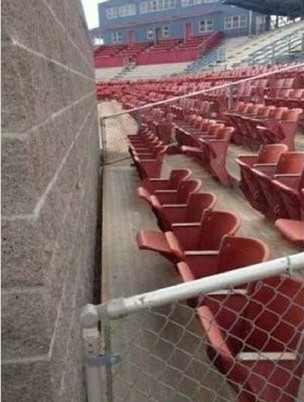 The person who placed that tube was very distracted or wanted to make sure that he always had a ladder available in that place so that he could change the bulb above it. Although the first possibility is the most likely, the second is not totally crazy if his tools tend to disappear or someone "borrows" them without notifying him. Sadly, this school needs to have several stairs at its disposal as this one will not go anywhere.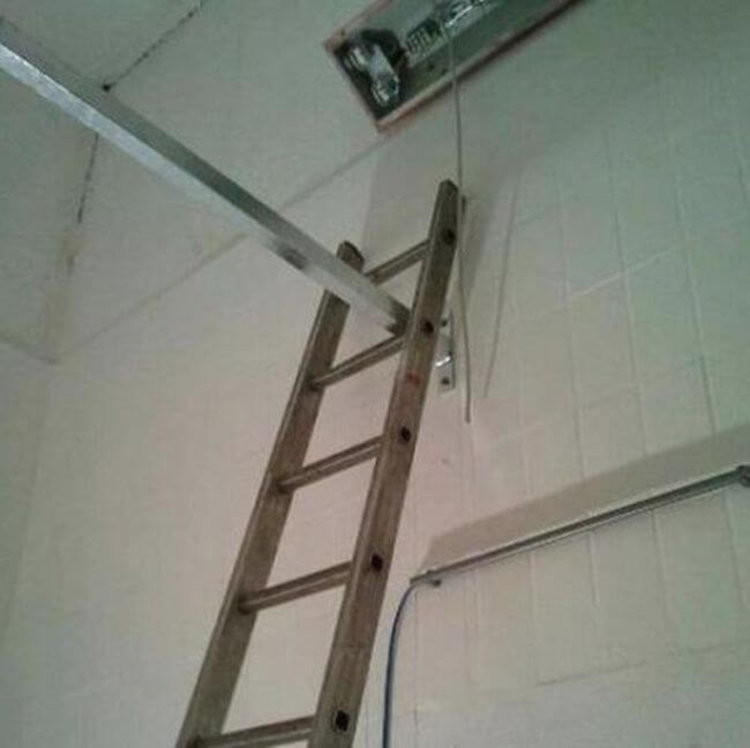 The plumber in this house is a puzzle and game lover who decided to turn this bathroom into his new experiment to see who manages to solve it quickly. He probably did not determine what faucet to use and wanted to install them all to see how they looked. Or maybe he wanted to put one for each of the types of water that exist. There are several, right?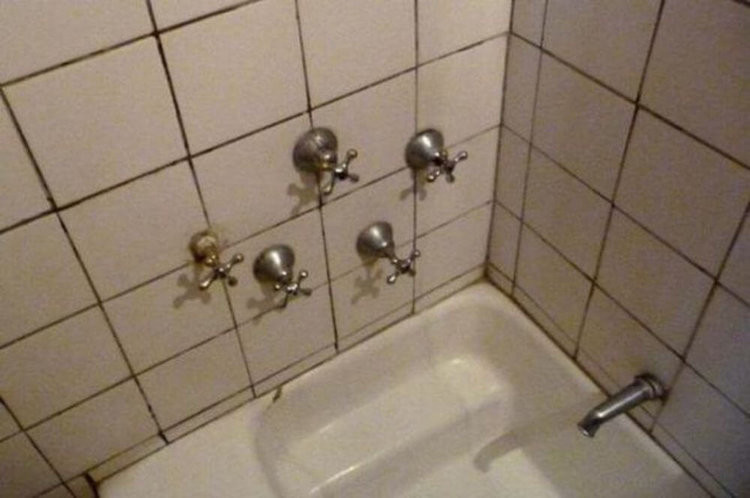 If you want to make sure your children are never locked in their rooms, you can use a design like this to make sure that you will always be able to open that door. The problem lies in closing the door correctly because it is impossible to achieve without having the help of another person on the other side of the door. Now, trying to convince your annoyed daughter to help you close the door is a harder challenge.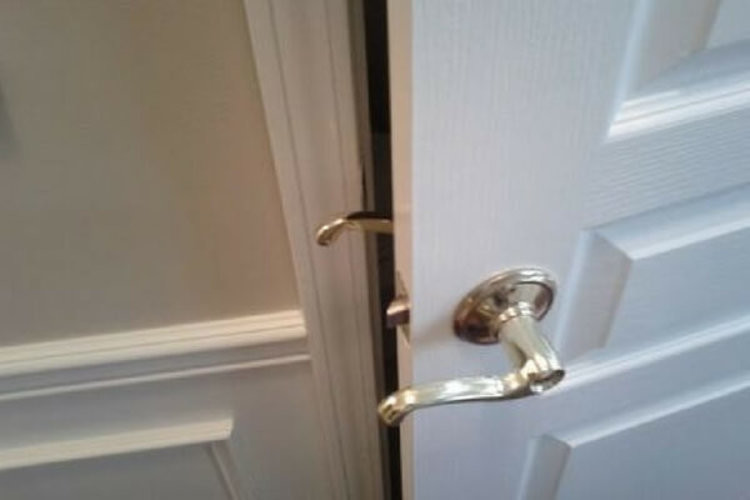 This sign is designed for fans of the movie "The Lion King" who like to relive their childhood at every possible opportunity, or who just saw the new film. Everyone should be prepared to face Scar and his henchmen if they continue on that path, so it is good to be warned and prepare. It is not the most orthodox signal to understand that there is danger ahead, but it conveys the right message.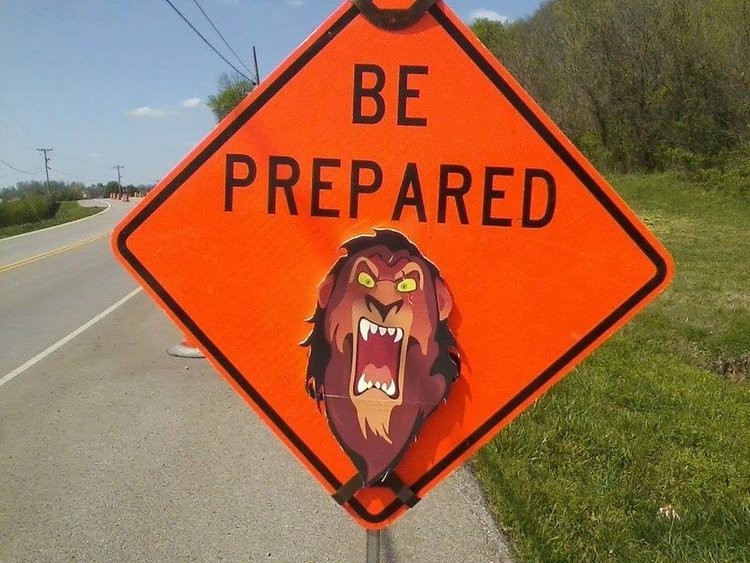 The people who designed this self-service only thought of small cars when they decided the height at which they would place the intercom. It is not something severe because you just have to speak louder, but it becomes a critical problem for large vehicles. If you have a considerable truck and you are craving a delicious hamburger, you will have to make some effort to get them to take your order in this place. The advantage is that they will have to make double efforts to be able to charge you for your food.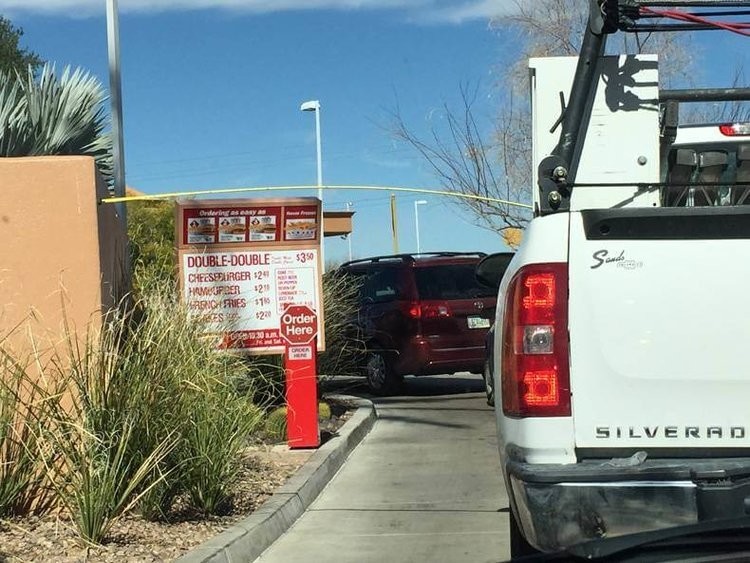 This pillar blocks all the way, so the only option this girl has is to bump into it. She can do some gymnastics to pass it and continue on her way to her next class, but that's a lot of effort. Perhaps it was installed to make a metaphor for students to understand that they must learn to overcome their obstacles. But most likely it was a hilarious construction error that they never wanted to repair correctly.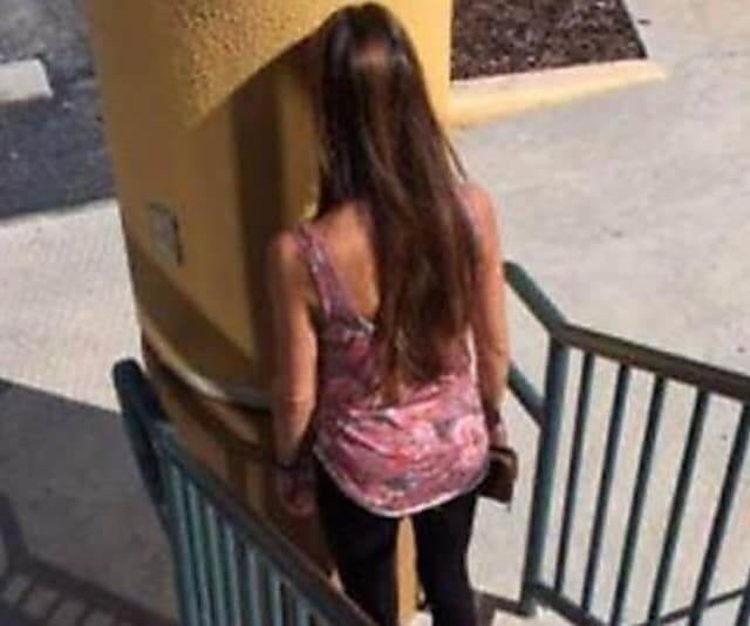 Only a very young child could use this toilet, so we would like to ask the plumber who placed it there what was his intention when placing it under the sink. He probably wanted to save some space, but someone can't use it without making a mess. Even the youngest children would have to bend down to use it properly, so it is probably the fault of a drunk architect who did not want to admit his mistake.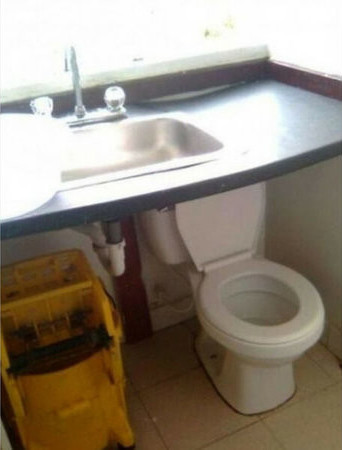 The person who had the initiative to place this makeshift bridge for the civil engineering class students deserves a big applause for this ingenious idea. It is an unambiguous message of the potential these students have and the kind of things they can achieve after graduation. The bridge is a meaningful and useful message that reminds people of how essential engineers are to solve the dilemmas of our current world.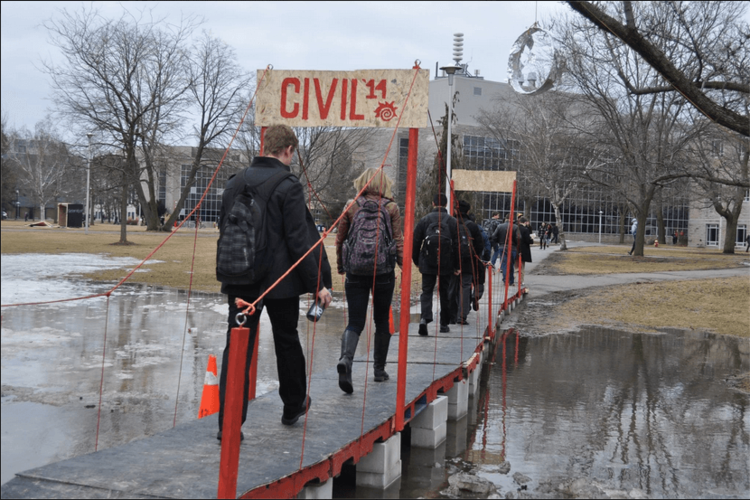 All these "accidental" errors had to be corrected immediately, but laziness, or lack of budget, caused them to go down in history as some of the most hilarious and meaningless situations related to construction. Which of these images surprised you the most? Have you witnessed something like this? Do not forget to leave your comments about it and share this article with all your friends.
Sources: 247Mirror