20+ Secrets About Airport From Staff Members
While traveling can be the most rewarding experience of your life, going through an airport can be the most tiring. Sometimes, you have to put up with long lines, rude passengers, and unending safety protocols. However, the latter is for our protection, and airport staff has been trained to handle some of the craziest things. Here we have gathered a bunch of secrets and details you might not know about what happens behind-the-scenes during our travels.
AGGRESSION LEVELS
Airport security has to maintain the safety of all passengers, and we all know how much they upped their protocols after the 9/11 tragedy. However, fewer violent incidents have happened at airports than most people imagine. It might sound surprising, mainly because a lot of people are nervous about flying, and that can make them irritable or worse.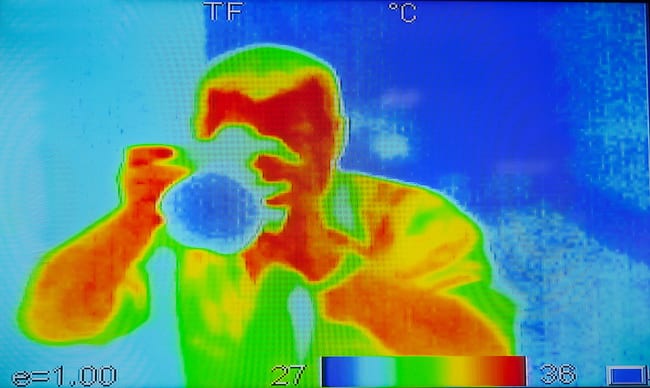 Luckily, airport staff is always watching people through unique behavioral cameras that actually reveal when someone is getting more aggressive. You don't want any problems at the airport, especially with the staff, or you might get in trouble. Thanks to these devices, people can find out right away about a major situation and come quickly before it gets too far. It sounds really neat, but it's also a little creepy to be watched so closely all the time. We are just glad that we never notice because the crew is subtle.
COOKING FOOD ALL THE TIME
Since there are all kinds of schedules for flying, the kitchens at an airport are running almost all the time. Busy airports always have to feed another round of people, and there is never a need to shut down. According to several studies, there were around 36.8 million flights in 2018, and if each of them had 100 passengers, that's a lot of food to prepare.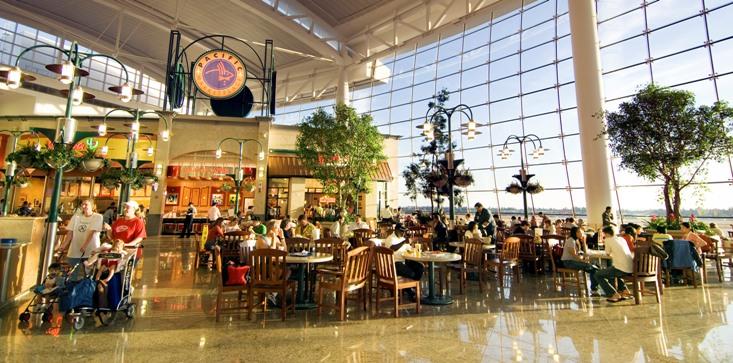 The kitchens to stay active because flights happen almost 24/7, and people always need to eat. We are just thankful that there's something to munch on when we're waiting for our flight. Some restaurants might shut down at night, but there are few airports that still have some shops open. Those probably benefit if all the others are closed.
CONTRABAND GOES VIRAL
Airports have all kinds of protocols that indicate what you can or cannot take on your flight or in your bags. However, there are always people who will try to bring in some illicit things such as exotic animals. The staff will almost always catch and take it away. In fact, not many people that they have a storage room dedicated to contraband.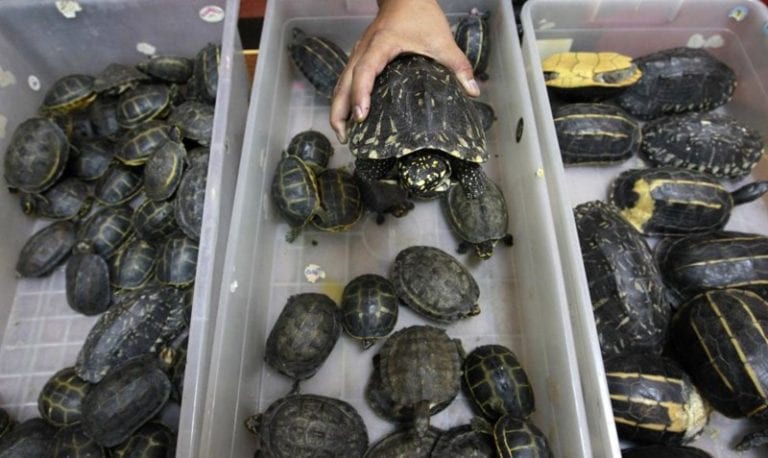 Anyone who tries to take something weird to another country to sell it, but they won't get away with it thanks to trusty airport staff. Meanwhile, the crew likes to make fun of the craziest things that people try to smuggle out of or into a country. They will post it online to embarrass the passenger, and hopefully, prevent others from doing the same.
 YOUR HAND SAY A LOT
You might not believe it, but your hands might say a lot about you aside from your fingers prints – even if you washed them. In fact, if you have been moving illegal things such as drugs, for example, they can discover exactly what substance it was during special tests with those paper strips. It's almost like magic; so, everyone needs to watch out.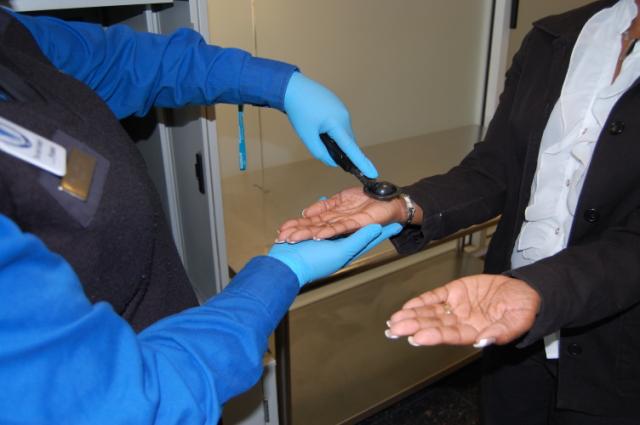 What they do is swab your hand with the strip or a wipe, and then, they place in a machine that read what it has contacted. It can determine a bunch of different things. Most of the time, the criminal is caught this way because people don't think their hands will betray them. Therefore, airport staff makes sure to check bags and bodies.
BAGGAGE PEOPLE
You might consider baggage handlers more like "throwers" because that's what they do with luggage. At least, that's what most people see when they spot these employees. Sometimes, everything is fine, but throwing around a bag might damage it. If your luggage has ever been broken or even stained after a flight, it was most likely because of the handler.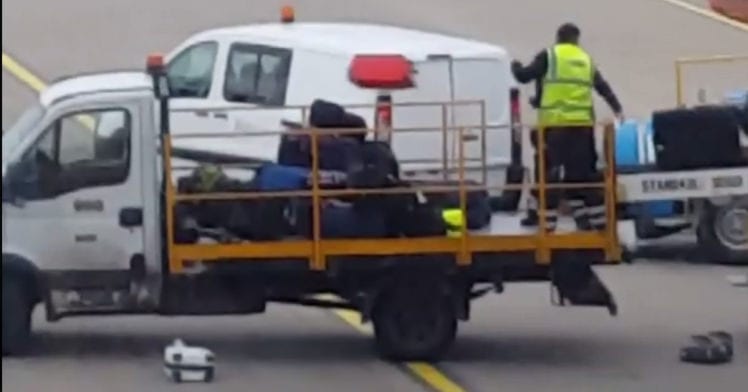 Just looking at this picture, you can tell that they don't care much for the job of other people's belongings. In some ways, we can understand because the gig is probably really tiring, and it might not be the best-paid one at the airport (find out more about it down below). Hopefully, you purchased a sturdy bag that won't break after one throw.
CLUB LOUNGES PAY THE BEST
People with a little more money and travel experience like to pay to enter the club lounges. It's the perfect way to avoid crowds, loud families, and other rude passengers. Also, you might be able to get a drink at the bar or some food that will definitely be better than the airport food court. Since people have to pay more to get into these places, it's reasonable to assume that the employees get more money.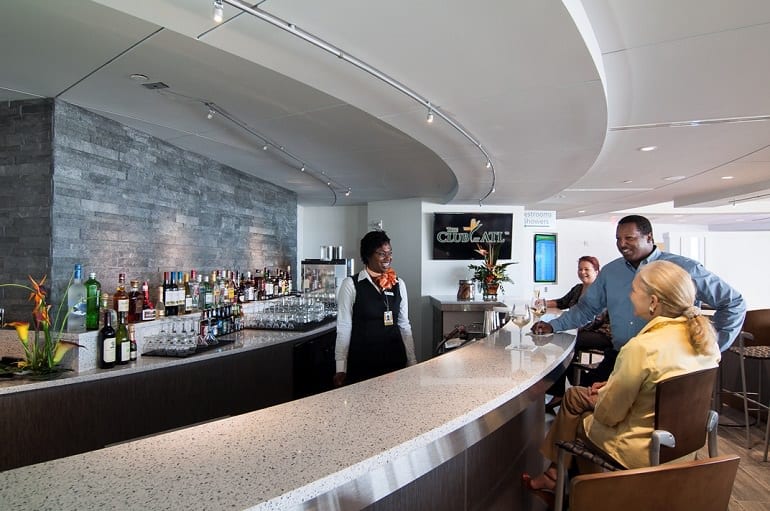 And it's true. The staff at lounges, especially the bar, earn more money thanks to the tips from customers, especially when there's a lot of people looking for service. Some bartenders have actually revealed that they have made $40 an hour just in tips, and that sounds amazing. We might be switching careers soon.
YOUR BAG GOES EVERYWHERE
Once our bags go through the conveyor belts, we have no idea where it goes. But, we just hope that it reaches its destination and not delay any of our plans. The luggage is actually divided through an autonomous system that will send them to the plan through machines. So, airport staff won't know where your bag is; the computer is the one that knows.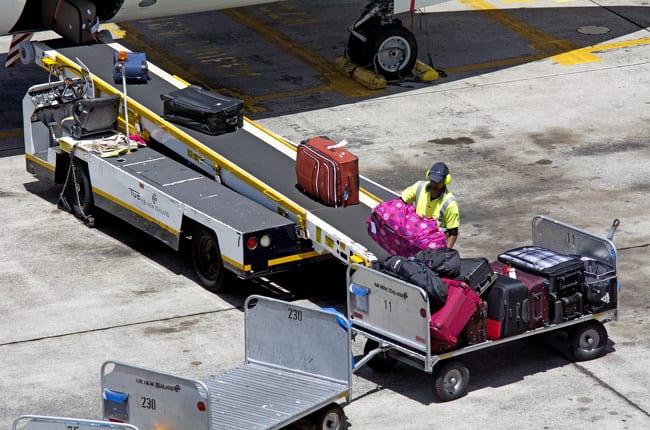 The system handles everything from getting the luggage to check-in to departures, and then, moving them to another place – in case of connecting flights. Everything is done thanks to the codes they strap on the bag when you check-in at the desk. Therefore, you always have to remove old ones to make sure that the machines don't get disorganized.
STAFF DOES NOT GET SCREENED ALL THE TIME
People at the airport are treated the same. Even first-class passengers have to go through the same security protocols. They might get in earlier, but they have to be checked before boarding the plane. That's completely alright if it means the flight will be much safer for everybody. However, airport staff is the only ones who get special treatment.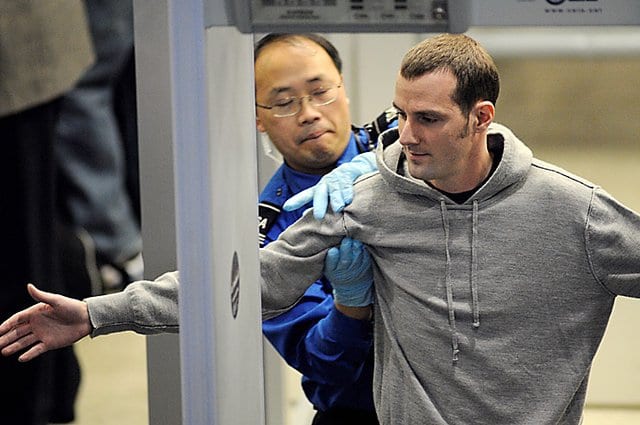 They work there; so, they don't have to get checked every time they go inside. Unfortunately, this means that some people take advantage of and abuse their privilege. There are have many situations where the employees smuggled forbidden things. Therefore, it doesn't seem that safe to allow to go inside without more checks
GOOD AT JUDGING PEOPLE
It might sound creepy, but safety is the most important part of traveling. Staff at the airport have to pay attention to everyone. Some people get nervous when they are doing something wrong, others might get anxious due to fear of flying, and there are many different tells. They fidget, they sweat, they look around in paranoia, and more.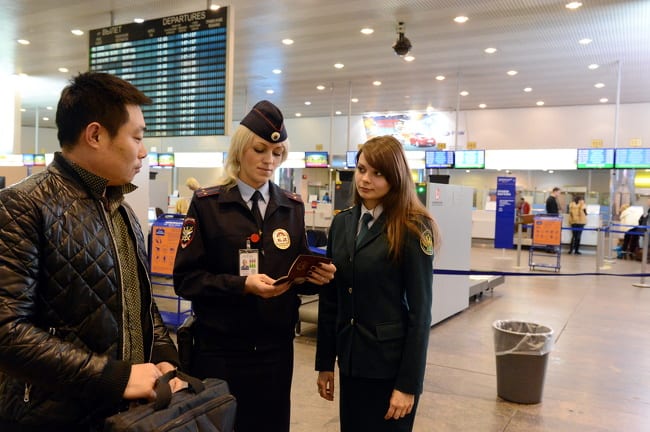 Luckily, airport security has actually been trained to spot these things; they have been trained to analyze body language. Of course, not everyone, but a few people called "profilers". They look at your face and body and decipher why you might be nervous, or if you're trying to hide something wrong. They will ask questions, and if someone looks like they are lying, they will put them through most screenings.
YOU DON'T SEE CELEBRITIES THAT OFTEN
We have seen many pictures of famous people arriving in other countries. They show off their "airport fashion", and the paparazzi try to ask them questions. However, it's not that easy to see a celebrity at the airport because most of them have VIP entrances for these rich people. That way, they won't get hounded by fans or the press.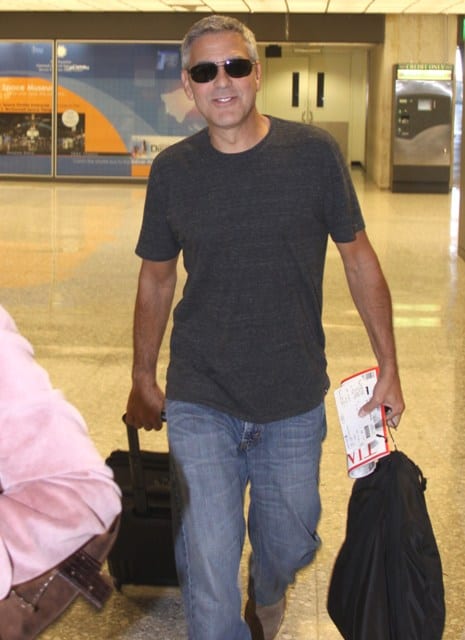 That's why you don't see stars hanging out at the departure gate or at the lounge. They have their own salon so that they won't mix with the riff-raff. In fact, some airports have gone as far as installing VIP terminals, and LAX recently added one, which makes sense because Hollywood is there. Normally, stars are taken right to the plane door in a private vehicle.
DON'T MAKE THEM MAD
Most people know that you should not mess with people in the service industry. After all, being nice to people will always give you a better experience. However, there are some people that were never taught manners, and they know how to push the buttons of staff members. This is a huge mistake. Screaming and calling someone names won't get you better service.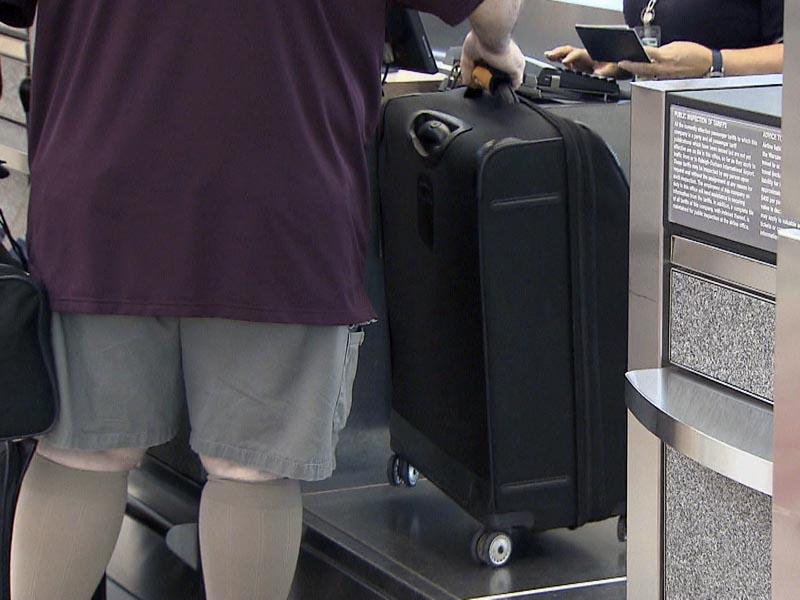 This is true everywhere – from restaurants to airports. In fact, most employees at the airport will reveal that they are less likely to help you if you are being rude. Furthermore, they might try to make your situation worse just out of spite. One employee confessed that she once leaned their knee on the scale to make a rude passenger's bag seem heavier than it was. That way, they have to pay more.
KEEPING CONTROL OF THE PLANE
Most people know that there are air traffic controllers that will keep out for planes' arrivals and departures so that there are no accidents, and the aircraft are kept at safe distances from each other. However, there is someone some people might not be aware of yet. Air traffic controllers are actually in charge of much more than just planes.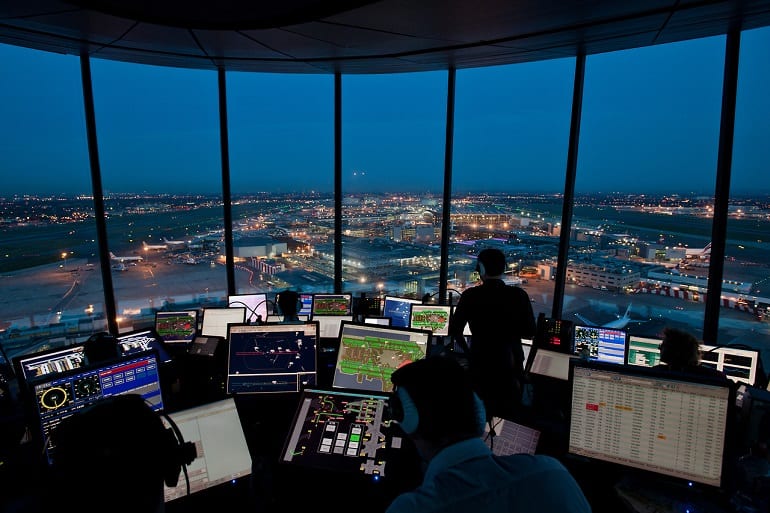 They are in charge of where a plane goes even when it has landed, and they have to control the lighting of runways. One employee at the tower has to watch out for five monitors, and he or she has to keep with weather news and other information that might be important for flying. That's a lot of responsibility.
LOSING BAGGAGE
One of the worst things that happen when you travel is losing your belongings, and when we wait for our luggage at the carousel, we are always praying to see our bags. Lost luggage might actually ruin your whole trip, and no one wants that to happen. In the event that it does, though, you have to why it happened.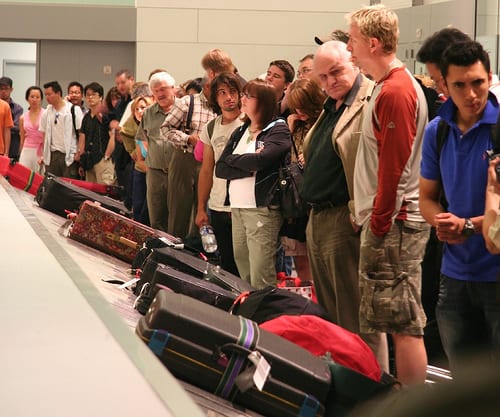 There are several reasons. The bag might not have been added to the plane in time, especially if it needed another round of checkup. It might have been placed in another trolley and flown somewhere else. Finally, another reason is that it could have had the wrong sticker, and again, it was sent to another location.
THE RUNWAY NUMBERS
A lot of flyers are afraid of looking outside their windows when the plane is moving through the runway; so, they might not have noticed the numbers on the tarmac. But, others have seen and wondered what they were. Logically, most people think that it's the runway number. So, the air controller will tell the pilot to take off through runway 27, for example.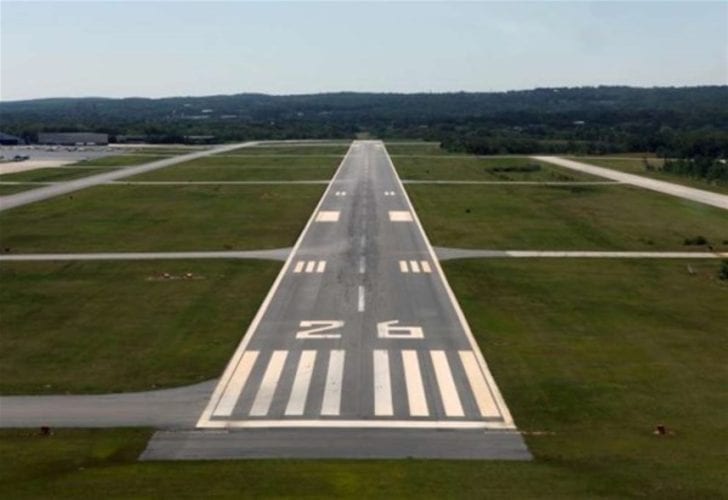 However, that's not the case at all. The numbers on the runway indicate degrees. 09 is 90º which is east, 18 is 180º going south, 27 is 270º and west, and 36 is 360º and north. Therefore, if you have wondered if the airport actually had 36 runways, now you know that the numbers mean something else. It's always great to be more informed when boarding a plane.
STAFF MIGHT STEAL
Some people are anxious when traveling because the handlers might open your luggage and steal your stuff. That's true, it could happen. However, others are way too trusting and don't care about it, saying it's not true at all. Those are the people that will most likely find something missing when they reach their destination.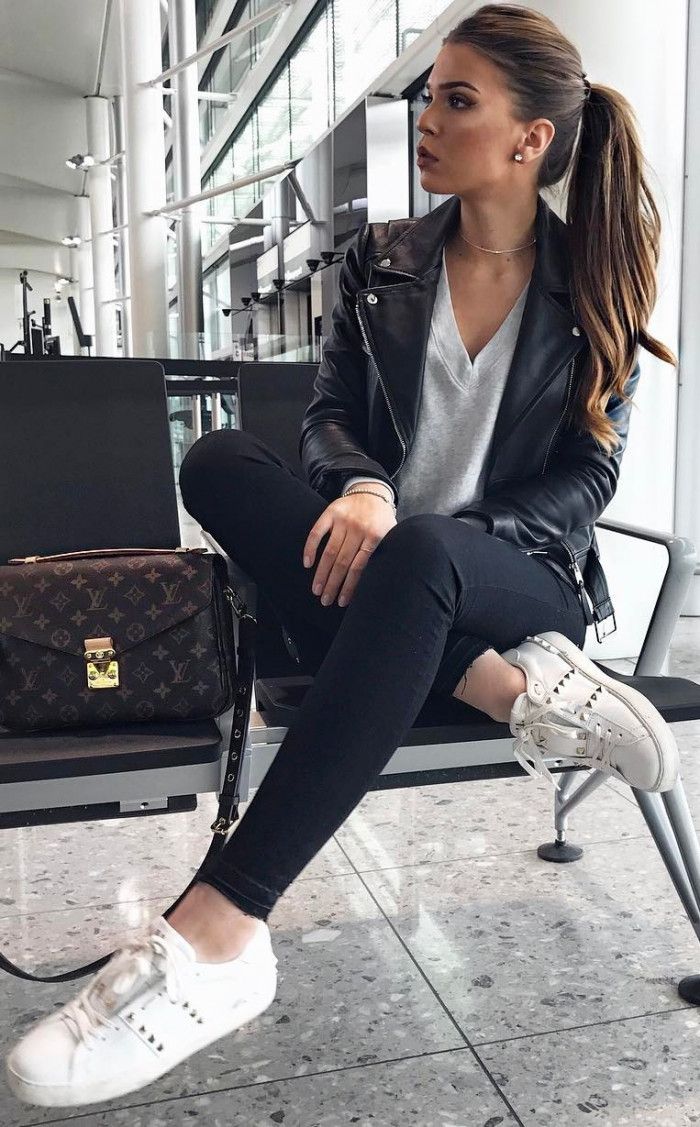 We worked hard to buy the things we put in our bags; so, we have to try to make sure that nothing gets stolen. Some add locks and other safety features to their luggage hoping to make things harder for would-be burglars. Luckily, staffers who have been caught stealing from bags are generally fired right away. Most of the crimes tend to happen during the Christmas season when people are visiting families and getting gifts.
PEEKING AT YOU NAKED
This is another situation that might be uncomfortable for some people, but we all have to put up with it. There's nothing we can do about it. Staff at the airport can see through our clothes when you go on the full-body scanner. This machine determines if someone is hiding something beneath their outfit – or even inside their bodies – that should not board a plane.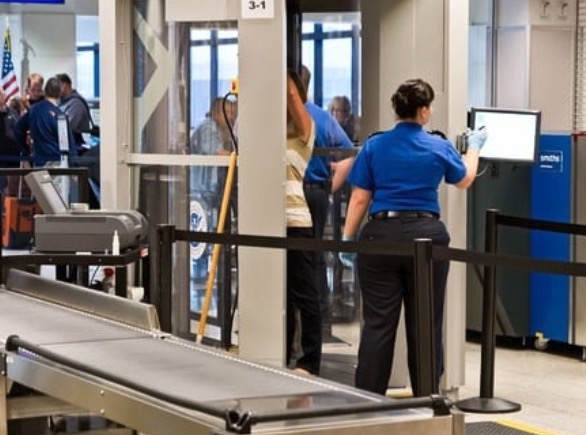 Normally, it sometimes involves weapons or drugs. Honestly, airport staff is probably so used to it that they don't care about anyone's nakedness. It's just part of their job to make sure that nothing illicit will get on the flight and ruin people's lives. We might be a little self-conscious after finding out this information, but it's alright.
WATCH OUT FOR YOUR VISA
There are some people who are lucky enough to be born in countries with "strong" passport. This means that they can travel to many places without having to get a tourist visa or a resident visa. Unfortunately, there are restrictions for other travelers. When you to another country, a visa is the first thing they will check. In fact, they might not let leave your own country without it.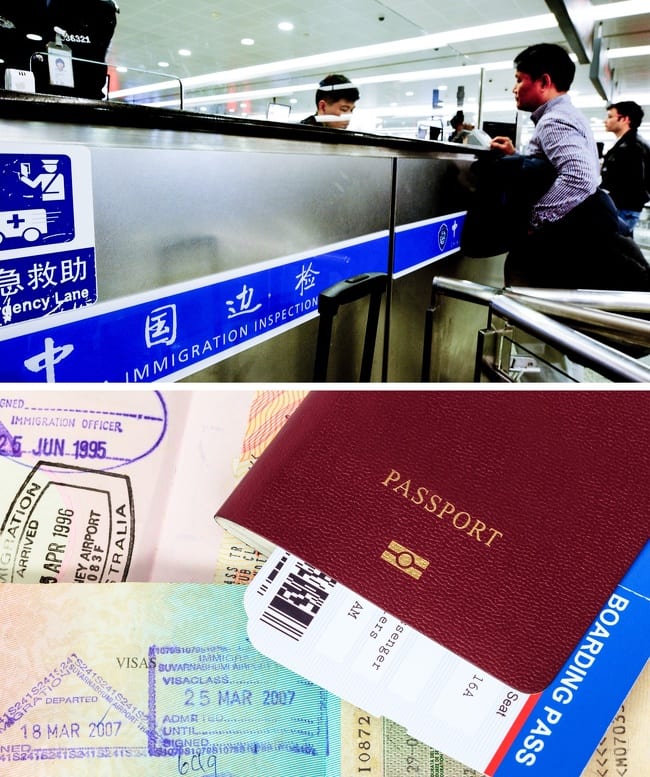 If something is not in order, they will deport you back. There's really no way around it. Even if you are moving permanently to another country, your visa has to be in top shape to enter. If you are not allowed to enter your destination country, the airline will buy you a ticket back home. So, at least, you don't have to waste money, but it's still such a hassle.
LOCKS ARE NOT THAT USEFUL
As we mentioned earlier, there is a chance that bag handlers might steal your things even if you add locks and other stuff to your luggage. That's why a lot of people don't place pairs of shoes in the same bag. However, some people travel alone and cannot do that. Therefore, locks and other mechanisms are usually used to keep things safe.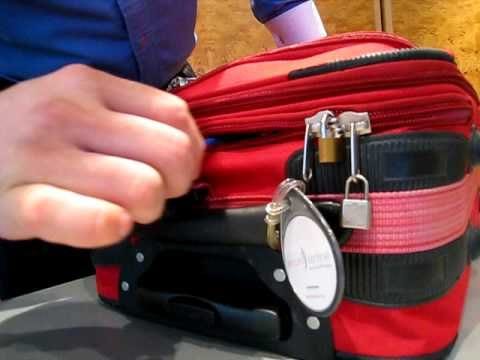 However, those won't prevent people from opening your bag. What it prevents is separating your zippers, but the chain itself can be opened without them. Burglars can even use a pen to pry open the chain. Therefore, you have to make sure that you buy sturdy bags that might protect from that, even if they are more expensive. They might save you money in the end.
DOGS ARE INVOLVED
People know that certain are trained to smell bags and people to make sure that they are no carrying illicit substances at the airport. Canines have been used all over the world to inspect, and some are trained especially for bombs. They are amazing at their job because of their sensitive noses, but most of the time, you might not see them.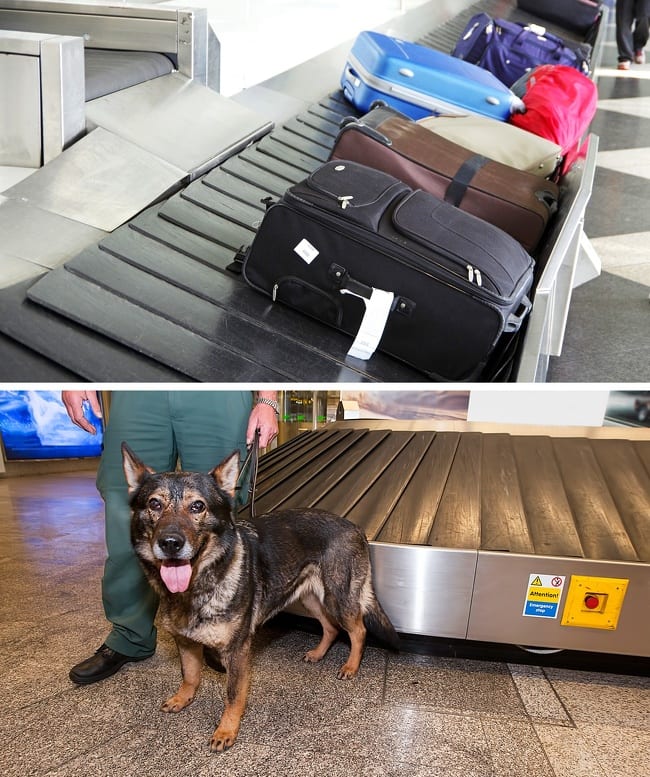 Some guards might be standing right at the checkup point with their dogs, but there are some behind-the-scenes that smell all the bags to make sure that everything is in order. They are a vital part of safe air travel, and we should all be glad for their service. They are also really cute, but sadly, we cannot pet them or give them treats.
STAFF GET FLYING DISCOUNTS
The airport staff goes through a lot on a daily basis. They check thousands of people, some of them are on their feet all day, and anyone in the service industry has to deal with rude clients every once in a while. Additionally, it has been said that many of them don't have the best salaries, and some airports are understaffed due to budgets cuts.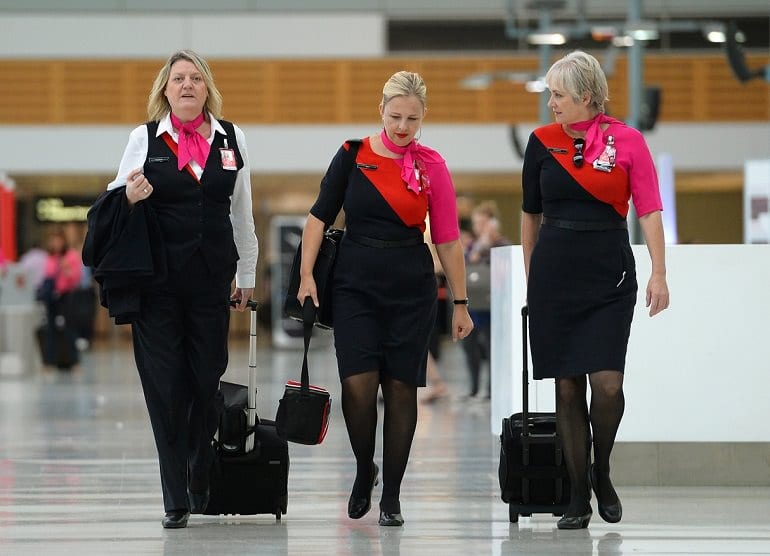 Therefore, they should be entitled to a few benefits, and they do. They get discounts on traveling; so, they can have great vacations for a lot less, and we are glad for them. Hopefully, they can actually afford to vacation as much as possible even with their tiring job.
THE GOLDEN HOUR
One secret that most people suspect but might not know is that there is a specific time when airports earn more money. Of course, it has to do with their stores and restaurants, and not their tickets sales per se. That moment happens after you went through security and entered the airport. You can see all kinds of shops, food fast places, and more.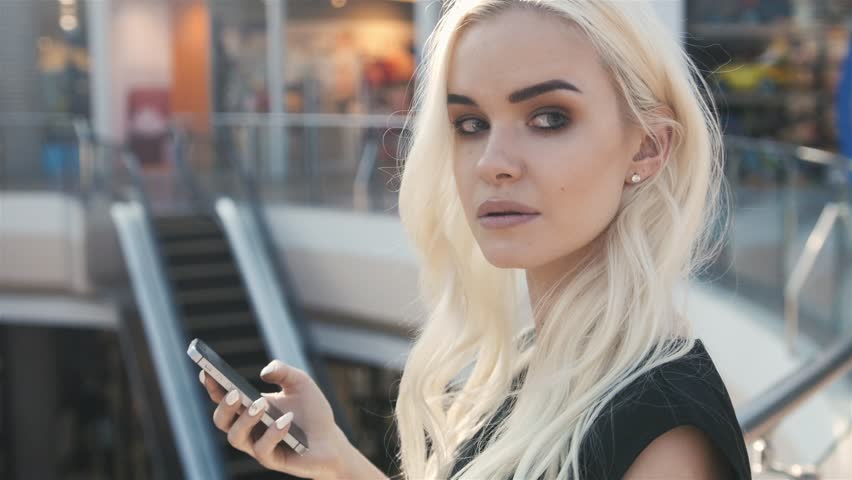 People who have to wait some time for their plane to board can actually check out these places, and that first hour after you crossed security is what they call "The Golden Hour". Customers are more likely to buy things at this time, and after shopping and eating for a while, they will find their gate and sit down.
TO THE LEFT AND THEN, RIGHT
Meanwhile, you might be thinking that airports place shops and restaurant in random spots, but everything is planned. Since their goal is to make people purchase more things, they actually appeal to people in a way you won't imagine. The designers of the layout know that most people in the world are right-handed.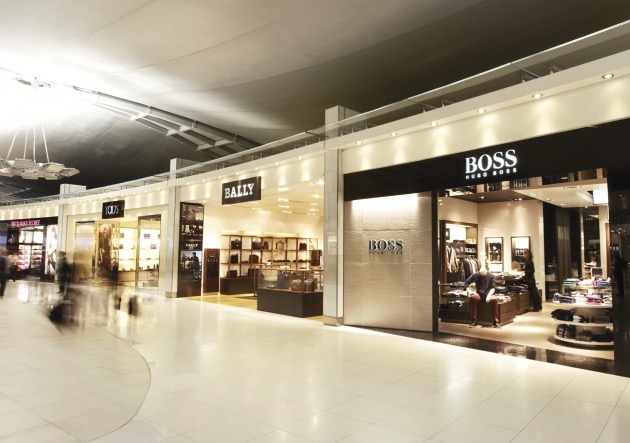 Therefore, some airports adopted a trend of making their hallways on the left side, and then, the stores are on the right-hand side. This forces the clients to actually see all the stores, and they are more likely to buy anything without giving much thought. Now that you know, you might want to think twice before buying something you don't need.
SHOP SHOP SHOP
Of course, sometimes, we cannot help it. Most people love shopping, although you might end up with something you won't use at all. However, when we are sad, we like retail therapy. We also shop when we're happy. There's just something about it that can't be explained. Therefore, airports are always hoping you are happy enough to buy more things.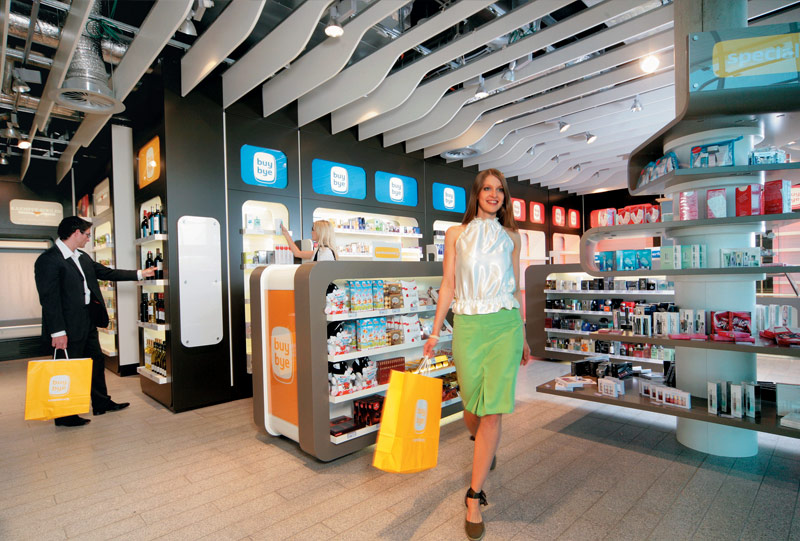 They also design the store to be more attracting and happy-making with big windows or lots of sunshine that will brighten the place. Thanks to all the brightness, they give off a feeling of positivism and lightness. So, people are way more inclined to purchase their wares. We had no idea that designs played something tricks on the brain, and malls do it too.
WATCH OUT FOR THE SIGNS
Expert David Zweig wrote a book called 'Invisibles: The Power of Anonymous Work in an Age of Relentless Self-Promotion', where he revealed that almost every sign we see in airports has a purpose behind it. The font, in particular, is used to make things clearer. They almost always use Clearview, Frutiger, and Helvetica.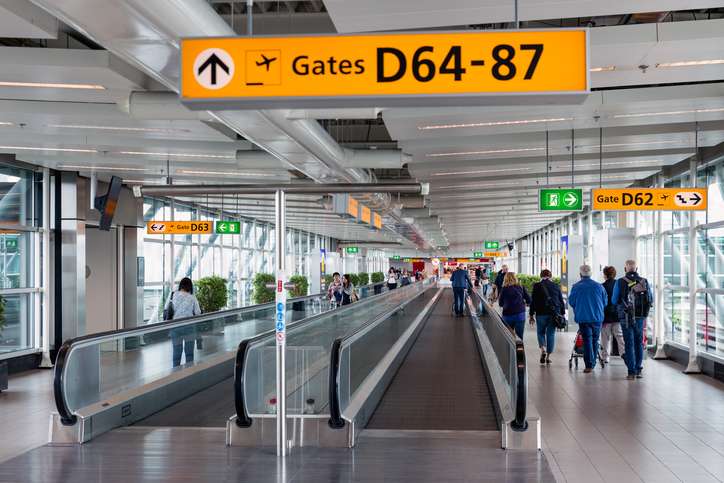 "If you are ever in an airport or campus or hospital or other complex environment and suddenly something feels off, you sense you are going the wrong way, there's a good chance it's not just magic or some brilliant internal directional sense," Zweig wrote, "but rather you may be responding to a subconscious cue like the change of shape from one sign system to another."
PLANES ARE VISIBLE FOR A REASON
Another way airports trick our minds into feeling safer has to do with the tarmac and seeing the planes. Now that we know that everything is designed on purpose, it's time to find out why we can always see the aircraft we are going to board and the runway too. Director of Aviation and Transportation at HOK, Robert Chicas, said, "More important than anything is a view directly out to airside and you see the tails of all the aircraft. Does it matter whether it's your aircraft? Probably not. It gives you an orientation so you know generally that's the direction you need to head in."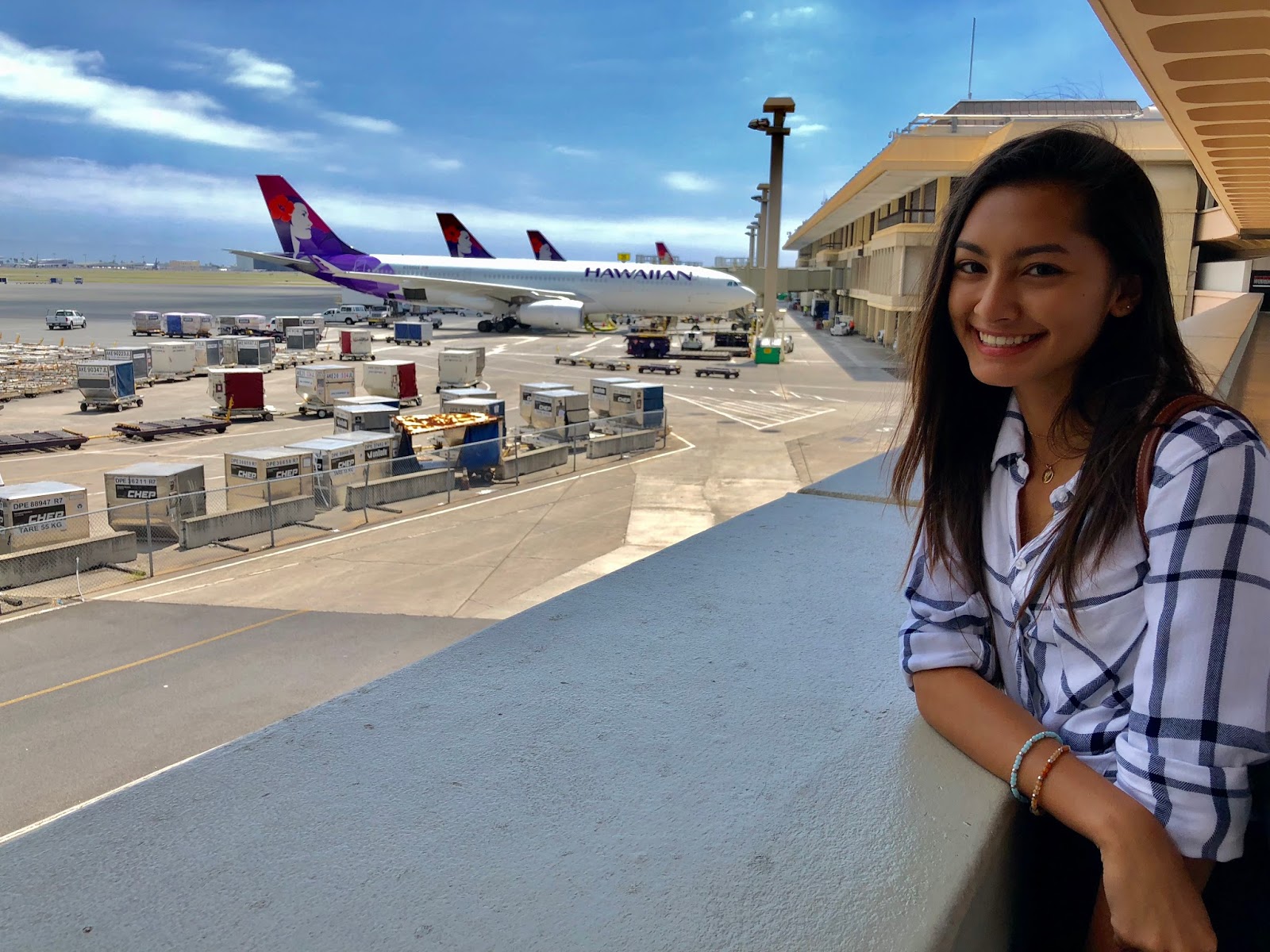 HOK is an architectural firm that assisted with the renovation of the Indiana International Airport. Meanwhile, Stanis Smith, from the consultant firm Stantec, said, "I tell my staff that signage is an admission of failure. Obviously one needs signs, but the best thing for designers to do is to look for ways you can assist with wayfinding that are subtle."
CARPETS
Another interesting thing that you might have noticed is that almost all gate waiting-areas have carpet. The rest of the airport is bright and shiny. This is another way to make clients comfortable at the airport. Carpets have a way of making people feel like they are at home. Of course, if the customer feels great, then you can tell that the place has good service.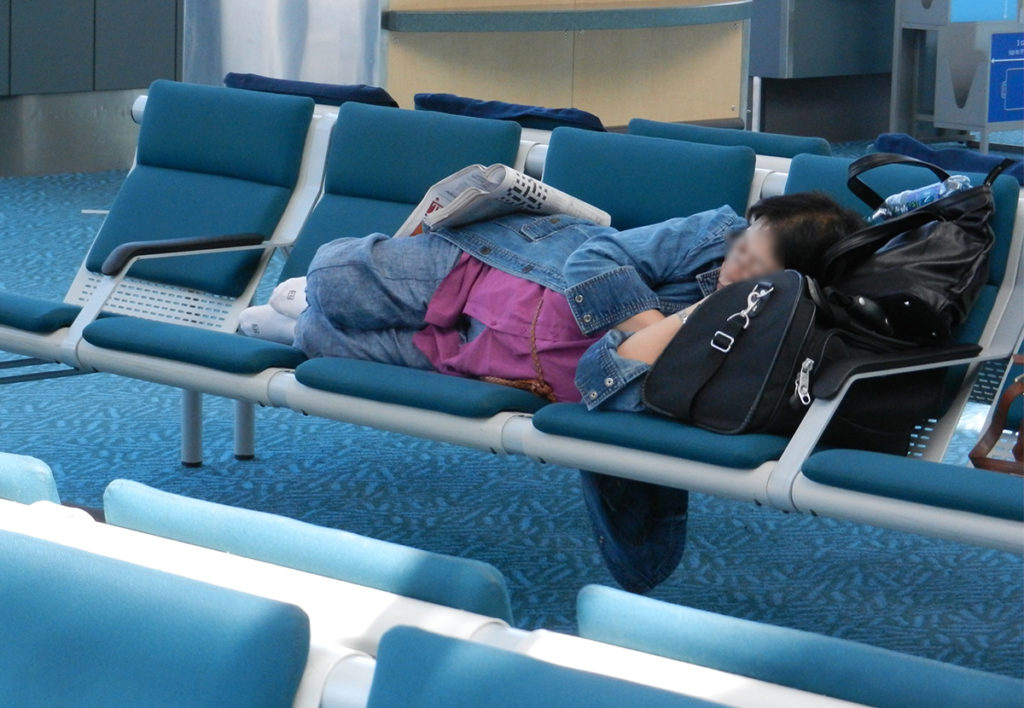 However, a comfortable passenger is 7% times more likely to buy stuff on retail and 10% more likely to spend on Duty-Free items. It's all about getting people to buy more things, and airports are always looking for ways to improve. Some are even adding spas, Yoga rooms, airport dog therapy lounges, and more.
 FAVOR SINGLE LINES
No one likes spending time in lines, even if it's fast. The fact is that all we want to do is get to our plane quickly and relax a bit during our flight time. However, there's something subtle that airport security does to make people more comfortable while waiting in line, and most people have no idea about it. Have you noticed that they usually make us stand in singular lines when checking bags?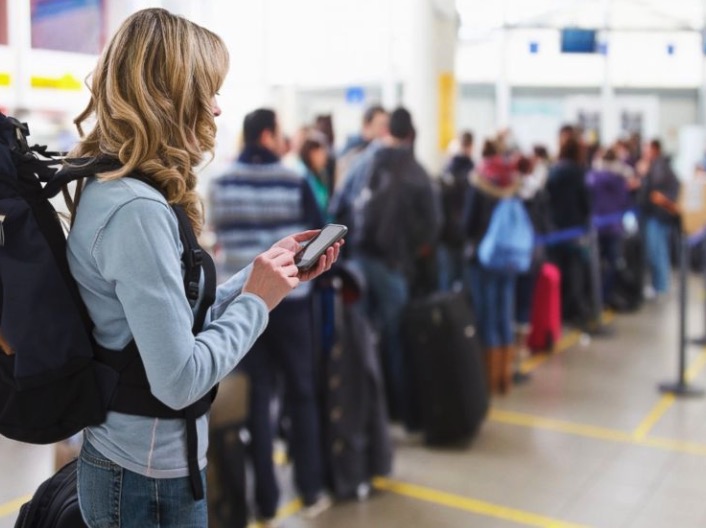 The reason is that it calms people. Why? Well, when there are multiple for checking in, you are always thinking that another line is moving faster than yours. When there is always one line, you don't worry about it. You just think about getting to the front. This happens even when there are several tickets agents.
TUESDAY TRAVELS
Anyone who visits the airport all the time knows that tickets are always cheaper on Tuesdays. The staff knows it too, of course. The reason is that most people travel on weekends, and the prices are always higher, naturally. However, those days can get overcrowded because so many people schedule their flights on Friday, Saturday, or Sunday.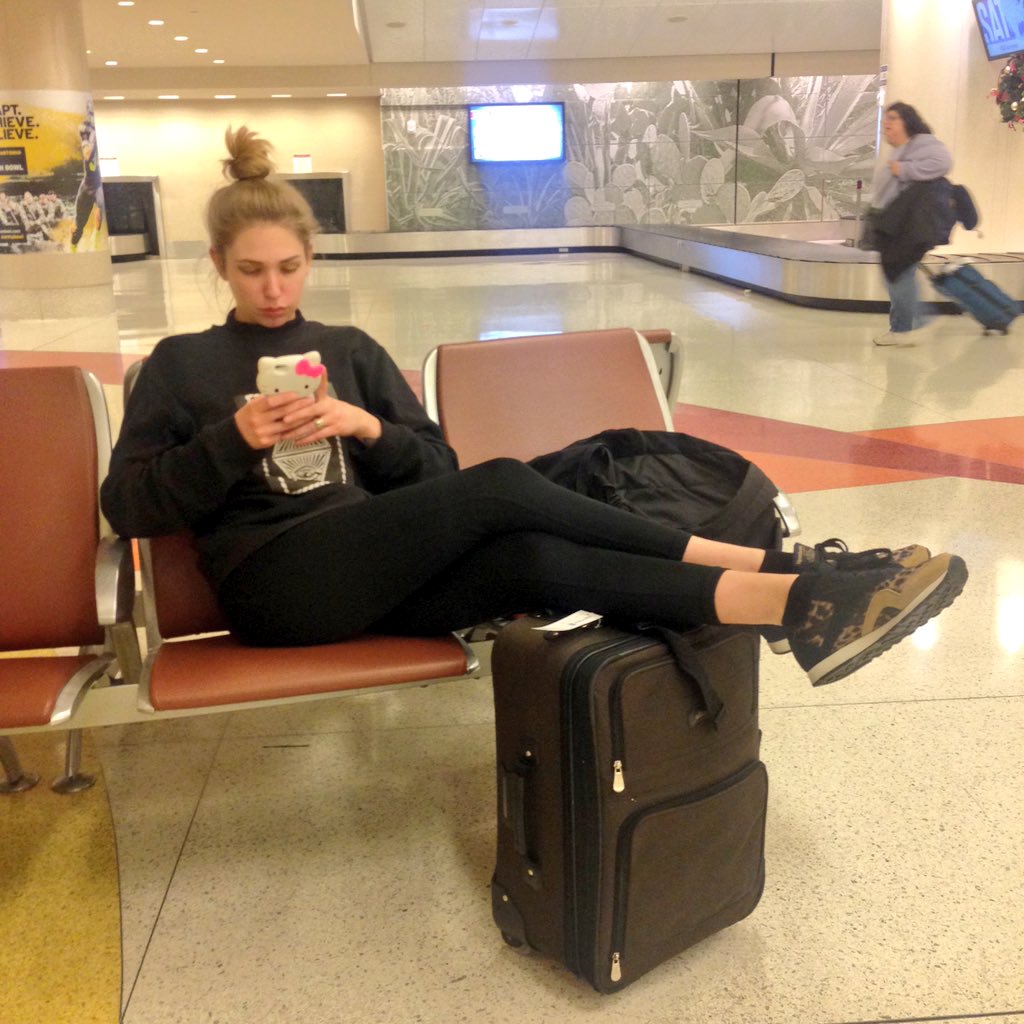 Therefore, airports try to entice buyers into flying on the week to avoid weekend crowds. The prices are much cheaper, which always an attracting factor for many people. Of course, some people have jobs and need to fly on weekends, but if you have a vacation, it's best to buy a ticket for the Terrific Tuesdays.
SECRET ABOUT OXYGEN MASKS
We have all tried to listen to the safety demonstration of our flight attendants, but more often than not, we barely pay attention. Of course, some of those drills might help us in an emergency, and the oxygen mask is needed. They pop down from the top bin when the cabin is depressurized, and we have put them on and tighten them before they work.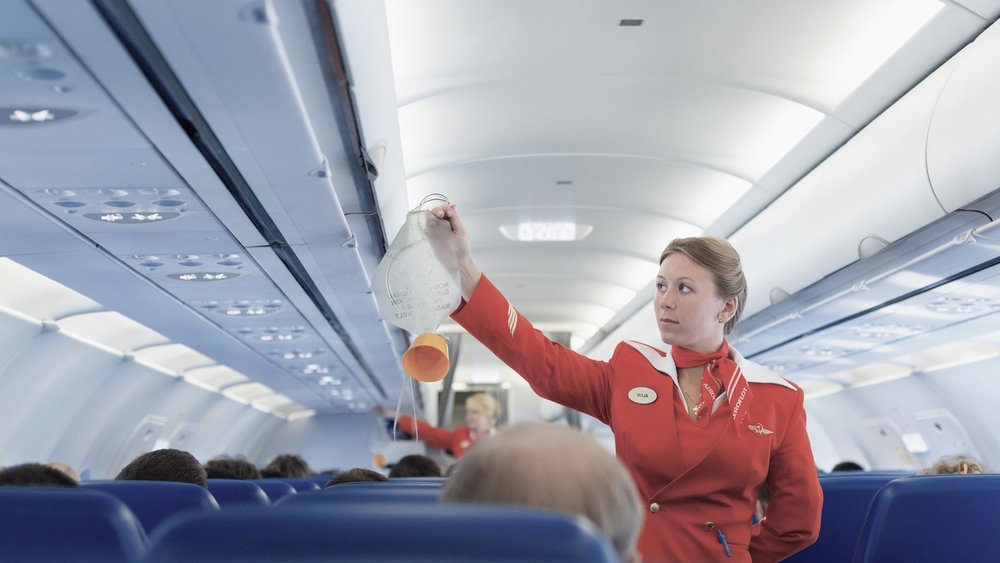 However, we have a secret that might scare a little bit. The fact is the oxygen from those masks only last 15 minutes before they run out. Of course, masks don't save you during a crash, but everyone needs air to survive. Luckily, 15 minutes is more than enough time for the pilot to get the plane back to its normal pressure.
DUTY-FREE ISN'T CHEAP
We might be a little more aware of our spending after learning the design tricks that are at the airport, or at the mall, but there's no reason why we cannot do it. We should not be ashamed of being enticed into going to the Duty-Free store. Sometimes, we all need the treatment of retail therapy, and also the delight of a nice chocolate bar or a new purchase.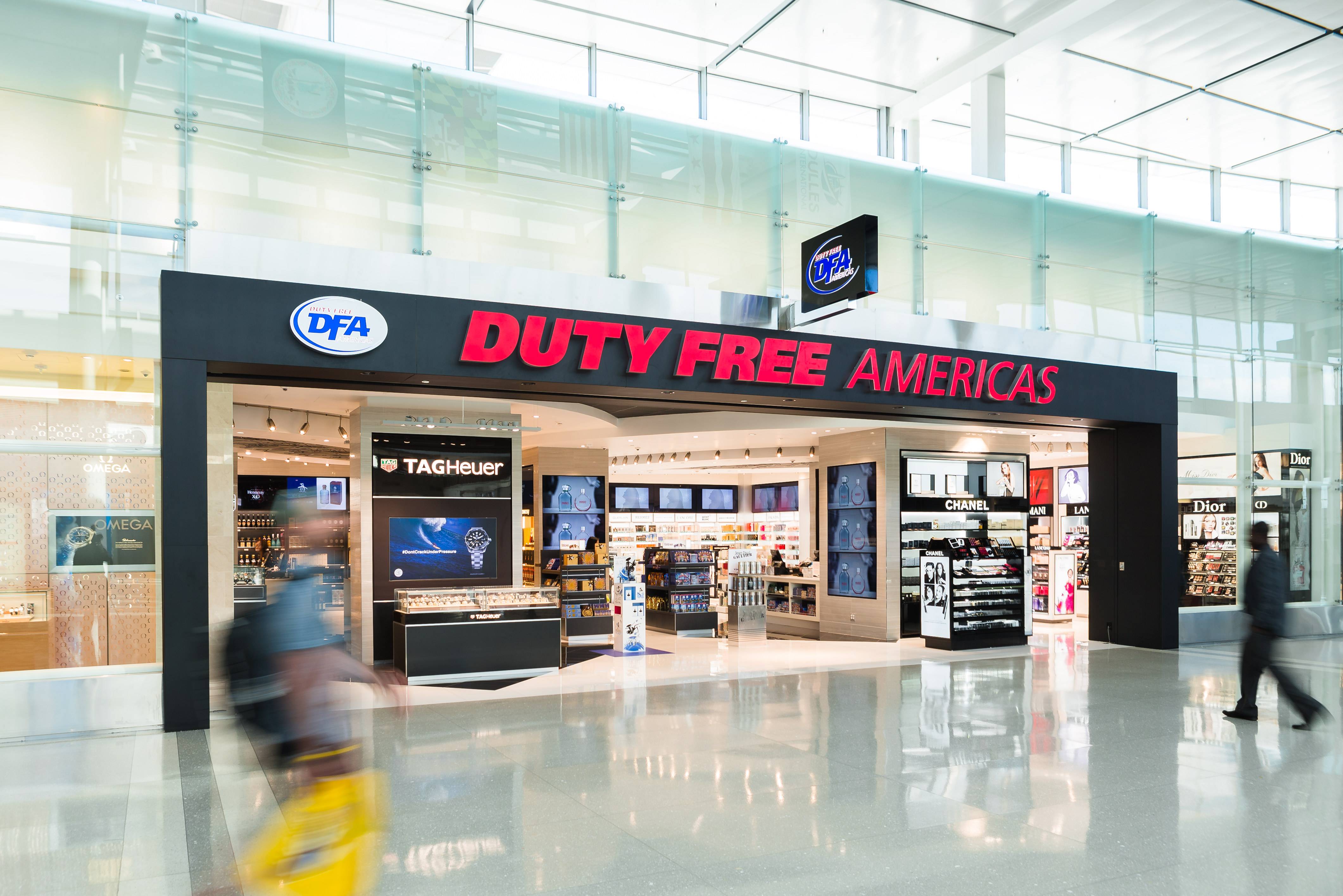 Of course, we often run to the Duty-Free store because, as its name suggests, it's not supposed to have taxes. Therefore, most people think it's cheaper. Now, that's not necessarily the case. In fact, most of these shops have upped their prices to make up for the fact that they don't charge taxes. It's another trick, of course, but don't worry.
YOUR STUFF GOES UP FOR SALE
Earlier we mentioned how some nasty staff members might be stealing your stuff, although you tried to protect your luggage as best as possible. However, there is also the chance that we might lose the things we are carrying with us like our phones or charges. Luckily, you might be able to find most of these things at the airport's "Lost & Found" place.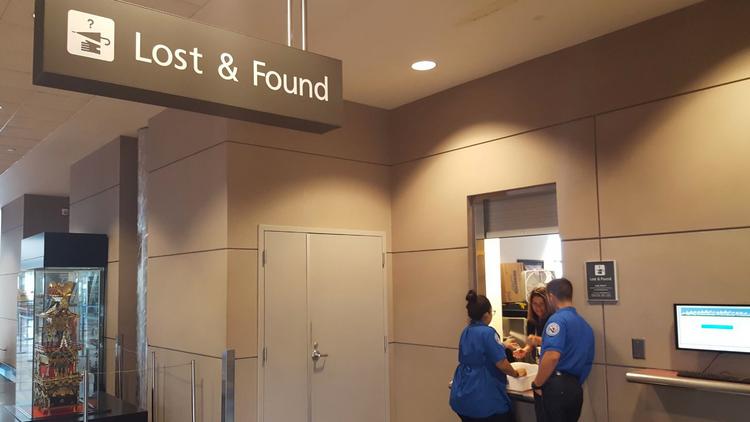 Of course, another passenger might steal it too. Anything can happen, which means that some electronics and clothes might not be returned, even by airport staff. Some employees actually go through the "Lost & Found" stuff to look for things that might be valuable and auction them off on eBay. Therefore, yes, you might find your lost iPhone on sale online.
NOT THE BEST JOB
It's not easy being an airport handler. Even when the weather is not the best, you have to log those bags on the plane at the risk of your health. They stand outside for long hours on grueling days, even in hot places like Arizona, and cold spots like Chicago during winters. It's not the best. Therefore, it makes sense that they might not handle the bags with care.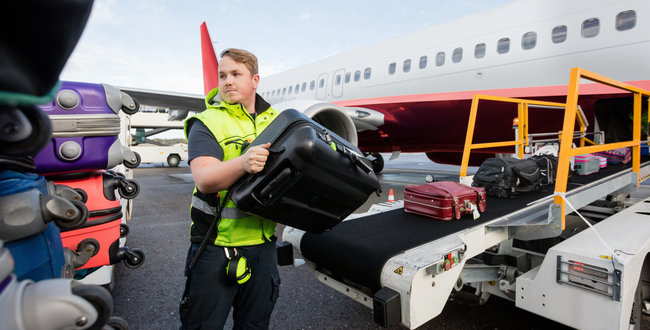 They just want to get things done quickly. Aside from the pain they also suffer from moving heavy objects from one place to another all the time, they barely make minimum wage. Luckily, they can fly for free; so, that's something, at least.
USING YOUR PHONE
Finally, you might have noticed that most phones have an "airplane mode" and that flight attendant will always ask you to turn it off during take-off and landing. You might have heard that there's something about it that could make the plane malfunction and were quick to do it. But, we are here to tell you that that's mostly a myth.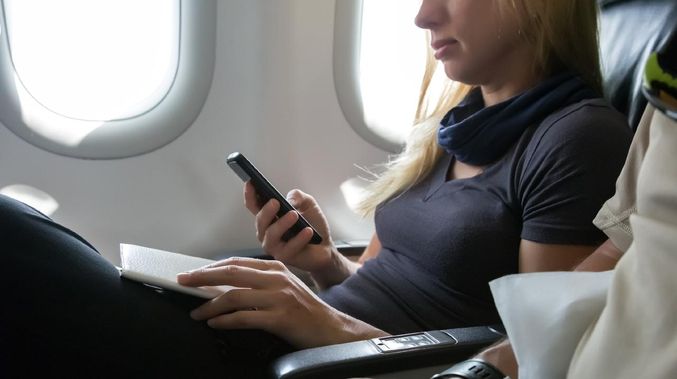 Yes, the phones can mess with the radio signal, and they can cause static. In that case, the pilot might not be able to hear important messages sent by the dispatcher. But, you won't crash the plane just because your phone is on. In fact, most flight attendants ignore the rule themselves.
Now that some of these secrets have been explained, we no longer have to wonder what happened to that bag that was never found. Let us know which detail was the most surprising. If you liked this article, share it with your friends who travel a lot. See you next time!
Source: Kiwi Report