20+ Facts About The Amish Community You Didn't Know
The Amish community is known for being very private, and there are many people who have no idea about their lifestyle. Their beliefs are certainly stricter than other religions, especially for women, and they completely shun the modern world. We have gathered some of their rules and restrictions, and you might think they sound an awful lot like something out of the 'Handmaid's Tale'. Let's find out more!
29. Women cannot say anything if they were assaulted
The first warning we'll give you is that these rules might be upsetting to read. The Amish community seems to have a lot of repression towards women, and the worst part of it is that you cannot talk about it. In fact, there are many girls in the community that don't feel safe around their own people. If something awful happens to them, the church will shun the girl - not the assailant - for saying something.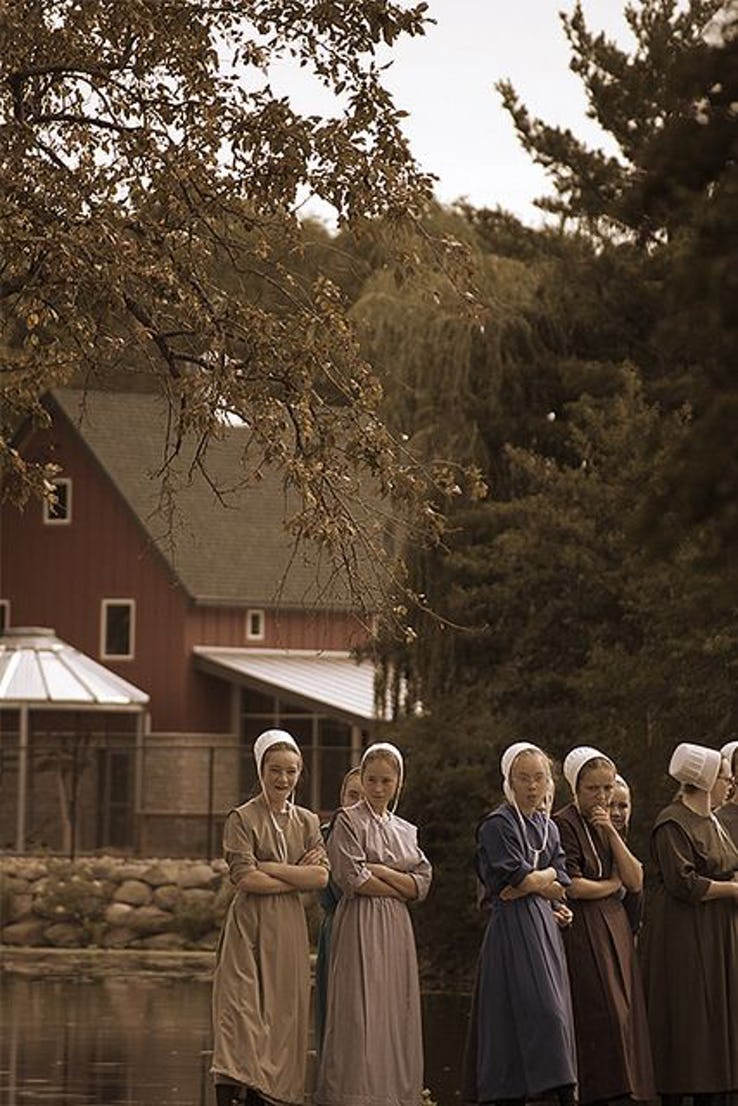 This is because the church will always favor the man. Therefore, more often than not, women and girls will keep quiet and remain powerless. This might not sound that surprising because women are often overlooked when they try to report rape in other societies, and there's a huge argument regarding abortion. However, most won't get shunned from their loved ones for trying to speak up.
28. Women have to work all the time
The saying "A woman's work is never done" is true with Amish women especially. She doesn't have any time to relax because she takes care of everything regarding the house, farm work, and raising the children. Career women know that it's tough getting home and doing housework, but some of them might have help, and they can decide what to do.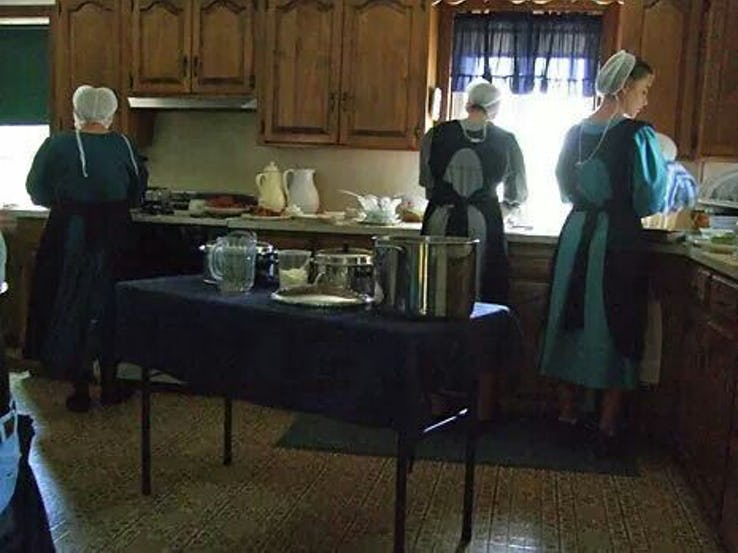 Amish women don't have much of a choice if they want to remain near their family. They are also taught to feel good about the work, and they like the distractions. They always look for something to do on the off-chance that they have some free time. If they are happy to do it, then, at least, something brings them joy.
27. They must also learn to farm and forage
Aside from domestic work, they are also obligated to learn how to farm, and along with their children – the girls because the boys will go with their father – they reap and sow every season. The farms are their main source of profits and their own food. They also make pies or jams for sale. In fact, Amish communities are known for their incredible loaves of bread.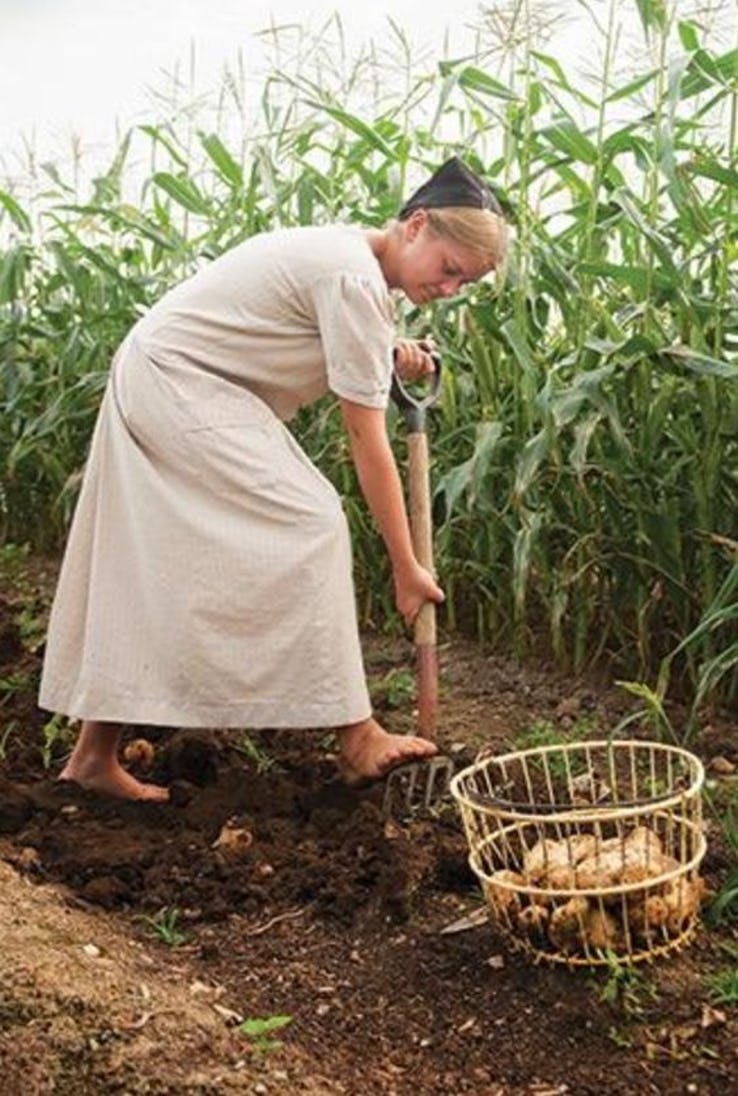 However, another major source of income is canning. Amish women can almost everything edible like fruits, vegetables, and meats. Of course, the cans are perfect to make sure that their families have food for the winter, as they cannot go to stores like the rest of us. You might think that it doesn't sound that bad, but anyone who knows a bit about gardening also understands how hard and grueling it can be.
26. They always have to have children
Nowadays, there are some studies that show that not having any more children is the best way to stop climate change. Overpopulation is a huge concern for the world, but Amish women are not allowed to make that choice. Deciding not to have children is actually considered a sin. If a woman came forward and revealed her thoughts to the community, there's a high chance that she would be shunned.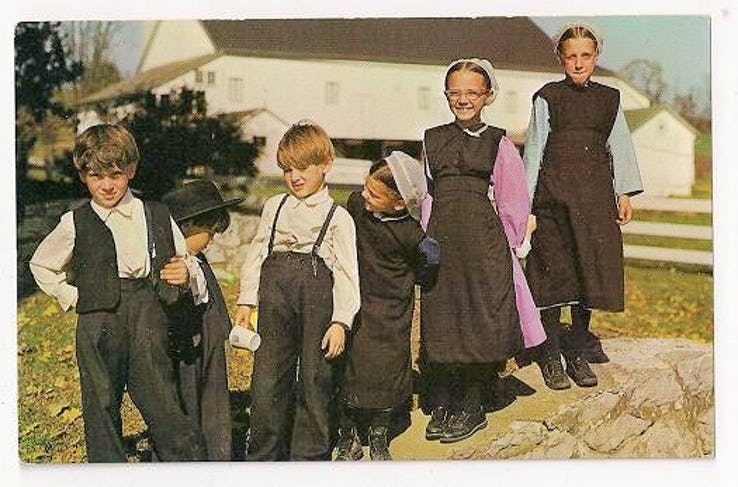 Women have children unless there is some biological impediment like infertility. In fact, she cannot have just one or two kids, she needs more. The reason is that their lifestyle needs a lot of hands to help around. Having a big family is better for housework and other activities. There are no childless Amish women and no cases of infertility have been reported.
25. The men don't cook or clean
This rule might seem a little dated, but we have to remember that it was the same thing that women were expected to do in the 50s and 60s. However, that's not the case anymore, and more men are often stepping up to do housework. Some families like to keep things traditional – father at work; mother at home, and raising the children – but if it's their choice, it's alright.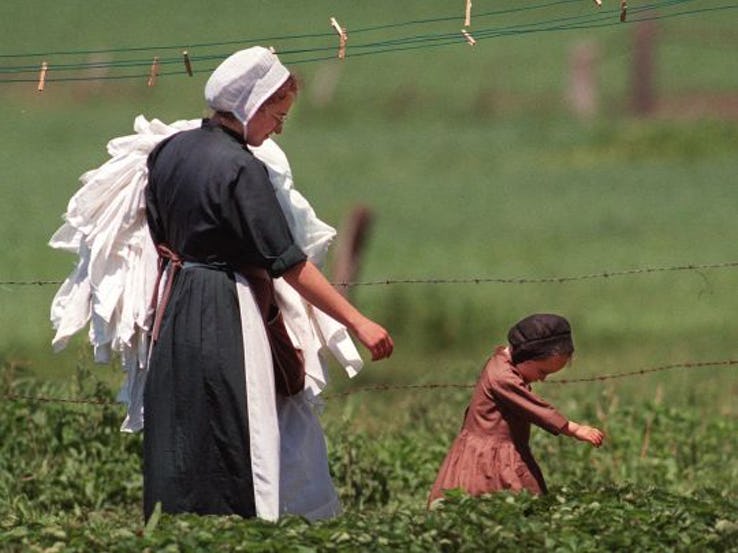 Meanwhile, this is just the Amish way of life, and it's not going to change anytime soon. People can normally visit some Amish communities in the U.S. to get a peek into the lives that their grandmothers probably lived. However, now that we are experiencing a world where gender roles are not strict, it's hard to imagine anyone that still adheres to them.
24. Women cannot use golden jewelry or pearls
Most of the rules that we have mentioned so far come from some Bible verse, and this one is no exception. Timothy II says that women cannot decorate themselves. Adorning the body is a symbol of pride, which is one of the Seven Deadly Sins. This is completely prohibited in the community. Women cannot wear any sort of jewelry that might attract attention.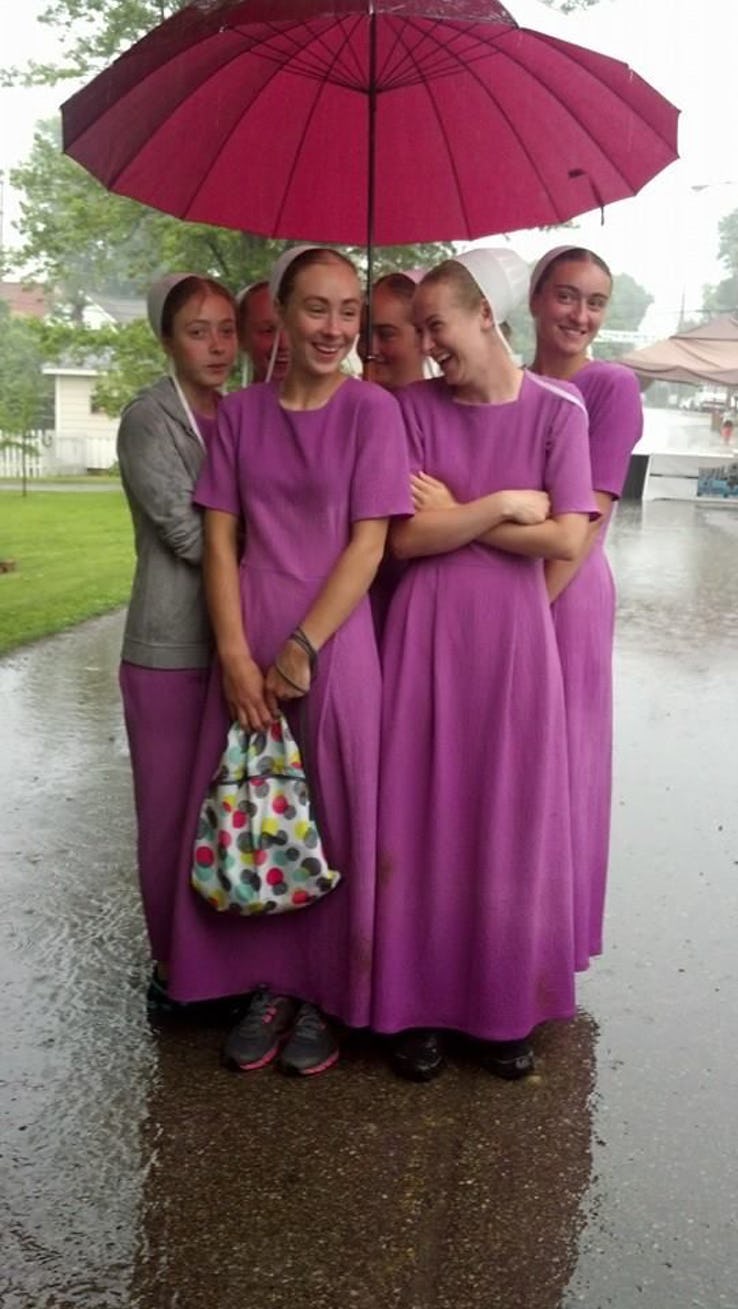 Furthermore, they cannot brag about having something that others might not be able to afford. Of course, with their lifestyles, it's unlikely that Amish women can afford gold trinkets or pearls. But, even if they could, they wouldn't be able to wear them. If they had money, it would go towards the household, especially because their families are larger than average.
23. They cannot use makeup either
If you're thinking that maybe they can use a bit of foundation, you would be wrong. They have a zero-tolerance policy on makeup. No powder, no mascara, nothing. You have to live with the face that God gave you, and it might sound a bit liberating, but having options is always better. Meanwhile, Amish women are happy to openly wear their bare faces.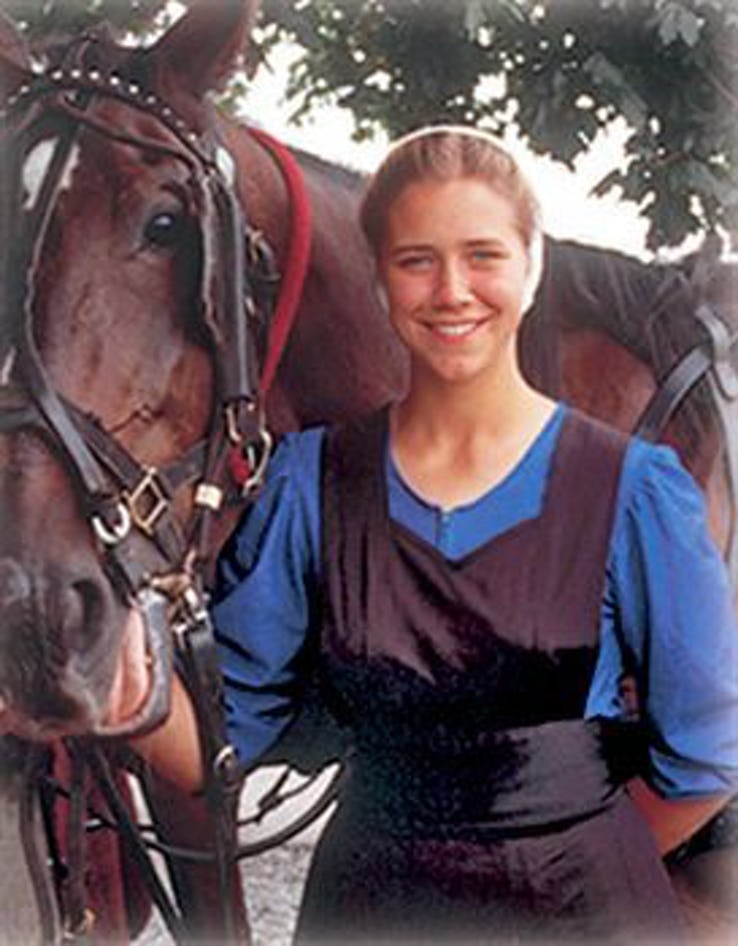 It makes them feel honest and real. In a way, they are right. Sometimes, we feel that we cannot do anything without our layer of makeup, and it can be exhausting to look perfect all the time. However, most women like to have a choice. We love feeling pretty to go to a party or a special event. They are not allowed to do it even on holidays.
22. Women's sleeves have to reach the elbow
We have already established that they have a bunch of rules that apply to women. They have to maintain modesty in their wardrobe as well, which means that they cannot show a lot of themselves. That's normal. Most people don't like revealing a lot in public, but Amish women cannot even wear spaghetti straps or tank tops.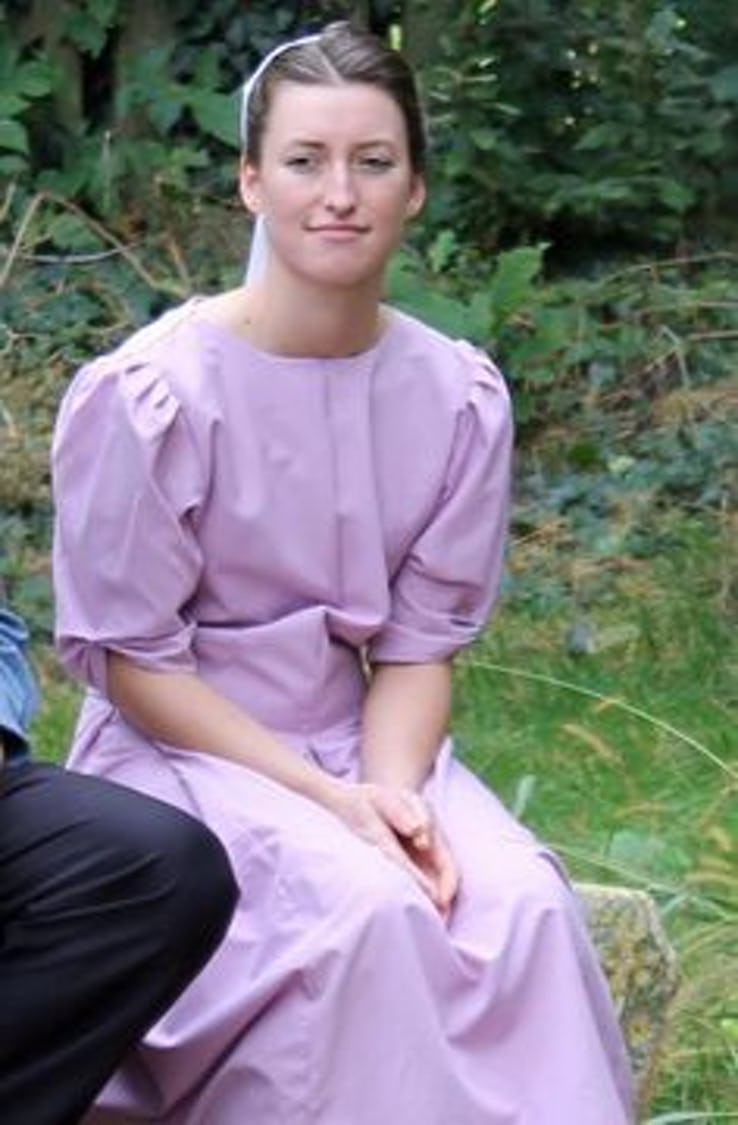 Of course, corsets, tube tops, and bra tops are completely out of the question. In fact, they cannot show their shoulders or their upper arms. Even capped sleeves would be considered scandalous in the community. Therefore, they have to use sleeves all the way to their elbows. They must look at modern women and think they are all sinners. Imagine them looking at underwear ads on a billboard!
21. Their clothes are held by pins
It seems that according to Amish culture, women have to suffer as much as possible, and everything is complicated for them. They cannot use many of the commodities that make everyday life simple, and their clothes have to be held by pins. Men might be allowed to use normal shirts and suspenders for their pants, but women cannot.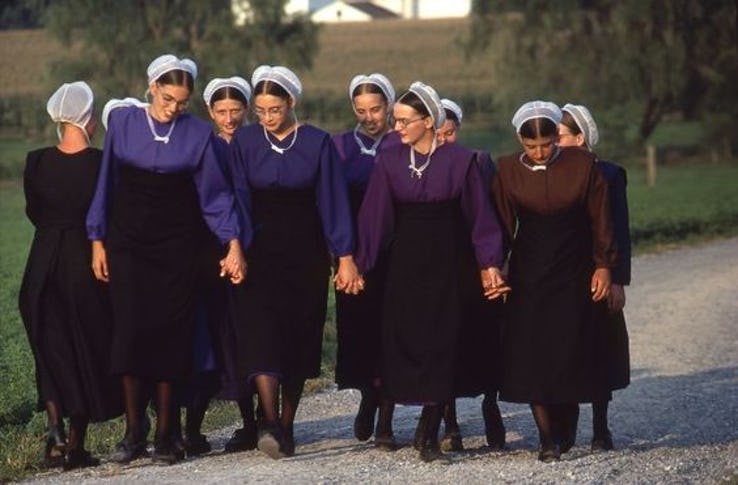 There is a reason for this. There's a modern-day invention that we disregard all the time, and women in the Victorian era also had to use pins as well for their garments including those huge dresses from movies. Therefore, the chances that they would prick their fingers or the rest of their bodies is a lot higher.
20. Most of the community doesn't use buttons
Of course, the invention we were referring to in the previous item was buttons. They are more modern than you realize. Men are generally allowed to use them, but women cannot. There are some communities that have become lax about this rule, and but there are stricter places that don't. In fact, buttons are considered a luxury, and that leads to vanity, ergo the pride problem surfaces again.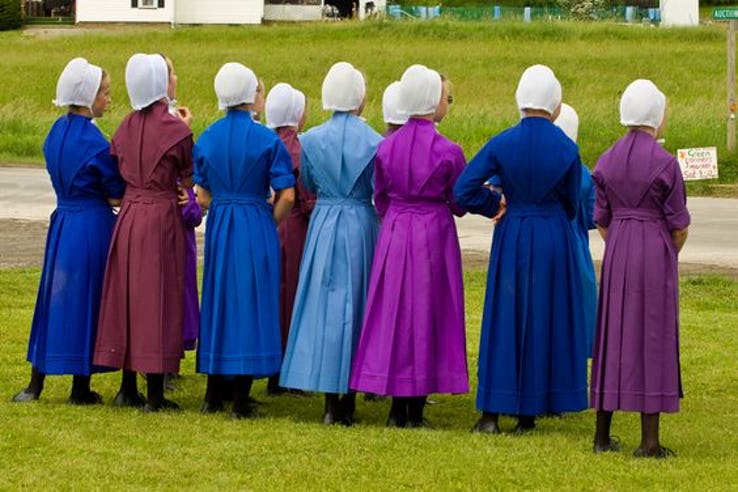 It's hard to imagine thinking that buttons are a luxury, but that's their way of life. They have reasons for it, although some people might not get it. Women cannot be tempted, and the act of opening a button can be seen as sexual or risky. They might be tempted to reveal too much to their intended in the heat of a moment. They also cannot use anything that invites attention from others.
19. Women cannot be preachers or church leaders
Since they are so religious, you might think that women, at least, can preach and be leaders in the church. However, that's not allowed either. They have to follow the teachings of the Bible, which states that women have to abide by their men, especially the father or husband. Amish tour guide Lester Beachy said, "In the eyes of God, both male and female have the same value. It is simply that we have different roles to fulfill."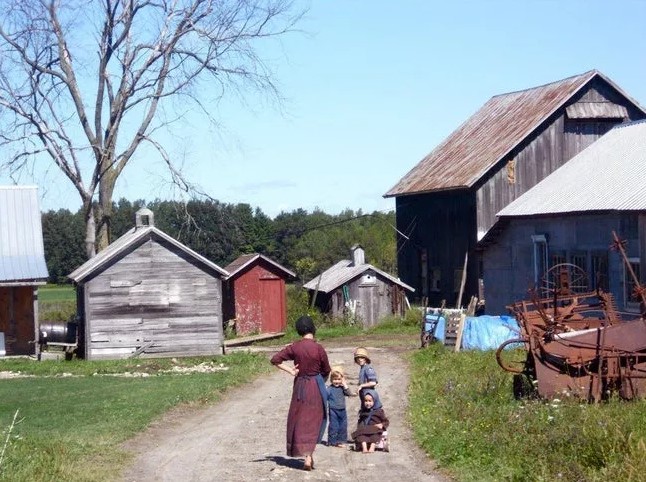 This again contradicts the new era of gender roles in our modern society. It's doesn't seem fair at all, but some of these women have been raised in these communities all their lives, and they feel honored to be part of them. Of course, some would argue that it's similar to brainwashing, but we cannot judge others' choices.
18. Women cannot have sex education
By now, we know that the Amish as extremely conservative. So, it must not be surprising to learn that there is no such thing as sex education. No one tells them anything when their bodies start changing, and they never learn from an adult where babies come from. The community assumes that teens will talk to each other about such issues or they will learn when they get married.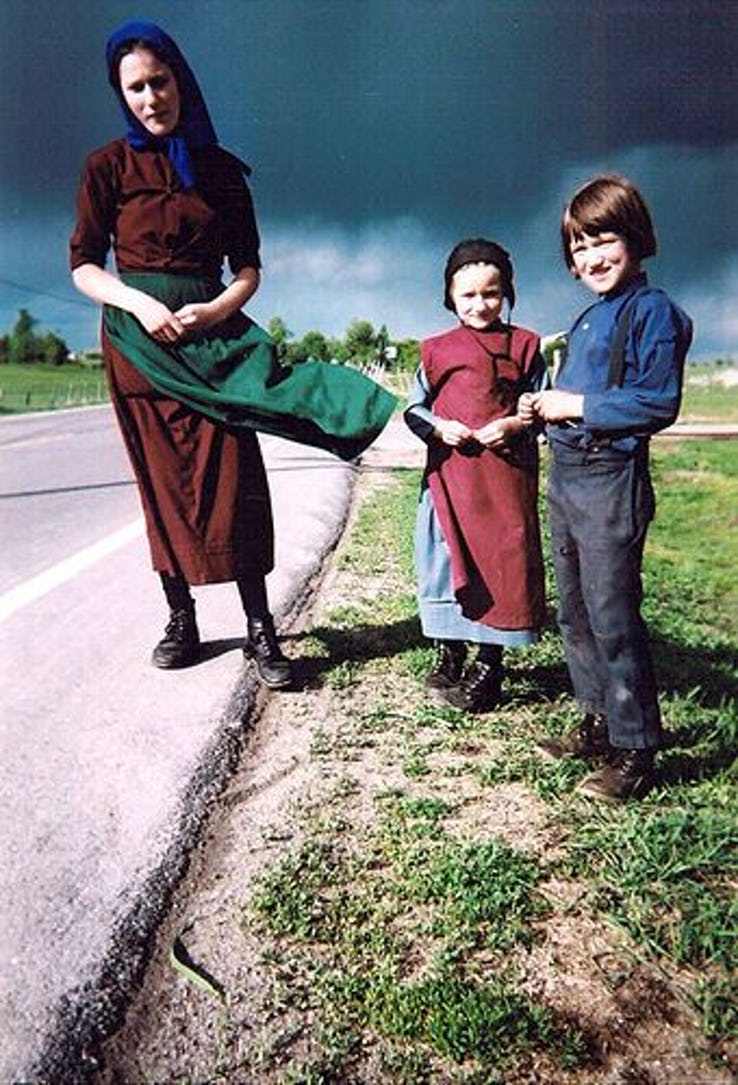 This seems very weird considering women are supposed to be mothers. Some might even blush at talk about dating and marriage. Also, it's unfortunate that they don't learn anything about their reproductive options. Even young adults in the modern world still end up with so many misconceptions on the subject, but these women have to live as if there is no information available.
17. Women might not be able to touch anyone until marriage
Naturally, the Amish also frown on sex before marriage, but that's very similar to other religions. There is still some stigma regarding women's sexuality, and how they should behave. Slut-shaming is still very much alive in our modern world, but you can imagine that Amish women have more restrictions. Dating in the era of technology is simple and easy.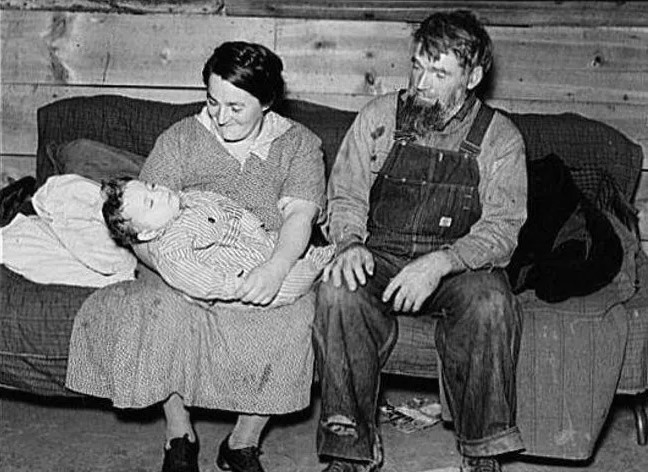 A couple kissing in public is not a source of scandal at all for most of us. But, things are simply different for the Amish. In fact, there is even a practice called "bundling", where couples that are still dating share a bed but cannot touch. They are literally "bundled" in sacks to avoid contact with their partners. Luckily, they rarely do it anymore.
16. They also don't work outside their hearth
Of course, gender roles for the Amish are stated clearly in the Bible and go back hundreds of years. Men have to go to work to make money for the family, while the women stay at home, keep house, and raise the children. However, some Amish women have been known to have their own businesses, and they might also be their household's only source of income.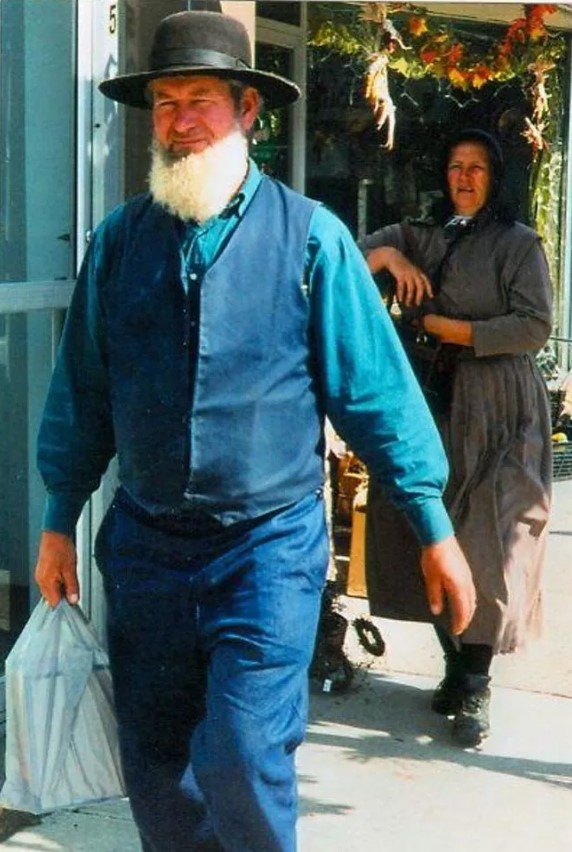 This sounds great, but it almost never happens, especially if the woman has young children. Meanwhile, the whole thing seems backward in an age where women work just as hard as men at a career. But, it is not that way for Amish women. Some might have jobs before getting married, but those earnings went to their families.
15. Wedding dresses are not white
Wearing a wedding dress is something that most girls dream about from a young age, and they are some of the most popular garments produced in the world. Almost all cultures have their own versions of the gown, but the Amish have their own. First of all, the dress is not white. They like using blue tones and indigo during their ceremonies.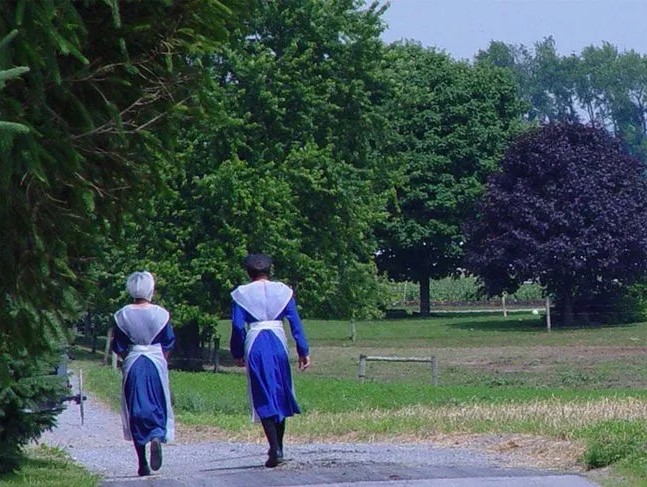 Furthermore, they often make the dresses themselves. They are always simple designs that reach their calves and their bridesmaids' gowns are much the same as well. Fun fact: Bridesmaids are known as "newehockers". However, a bride might use another woman's dress because they have to be practical, and Amish women are normally buried in that gown.
14. Women are expected to submit to their husbands
As we mentioned earlier, women are expected to follow the word of men, especially their husbands. The Bible has a lot to say about roles in a marriage, and women must be submissive. Things might be a little different at home, but it not as it would be for a modern couple. They believe that women were created to support and to stand behind men, not beside them.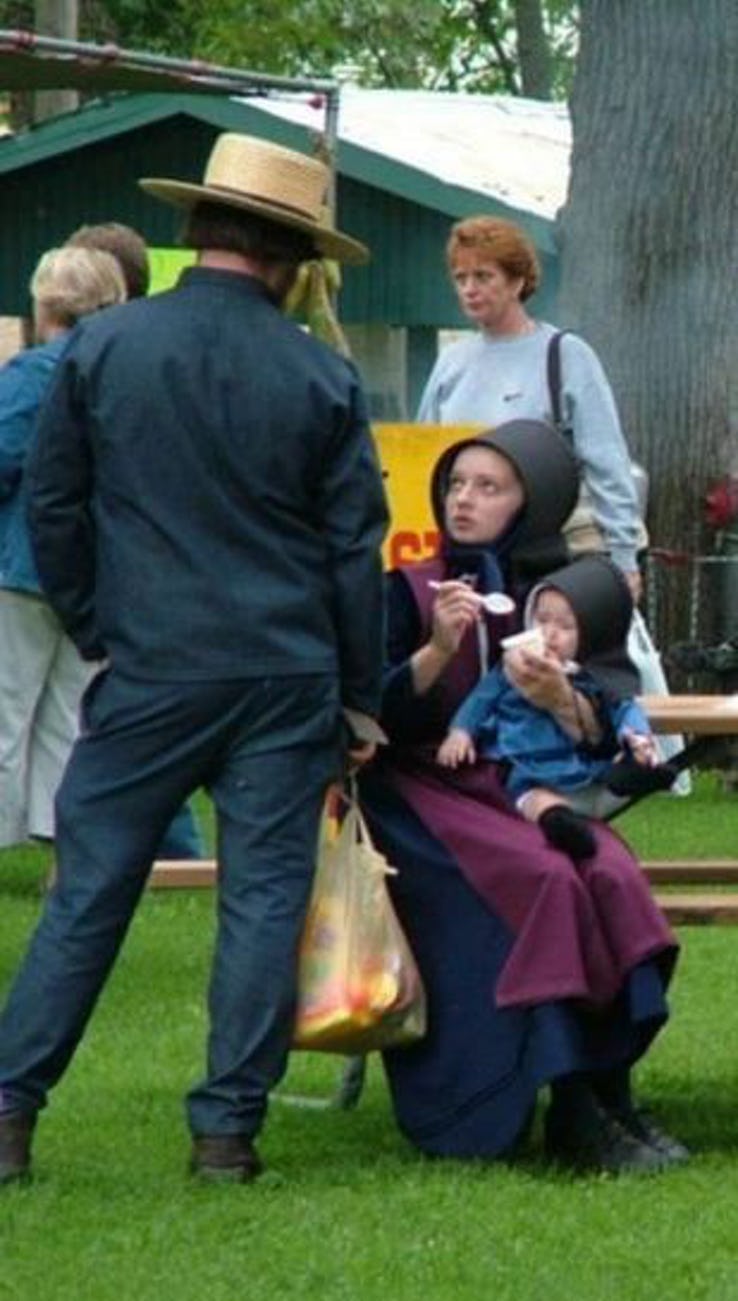 God created women after men; so, everything they do on Earth has to keep them behind their husbands at all times. They shouldn't be heard, despite the fact that their roles in the Amish community are vital. Any modern woman would be horrified to hear this, even non-feminists. Women who question their ways are punished. But since the girls are indoctrinated all their lives, it doesn't happen that often. 
13. Women have to keep their hair up and cannot cut
Amish women cannot let their hair down, literally, and they are normally styled in bonnets. These hats are called 'prayer coverings" or kapps. Beneath them, you will find an abundance of hair because they are also not allowed to cut it. The reason for this rule is in the Bible, naturally. More specifically, it's in the passages of Corinthians I.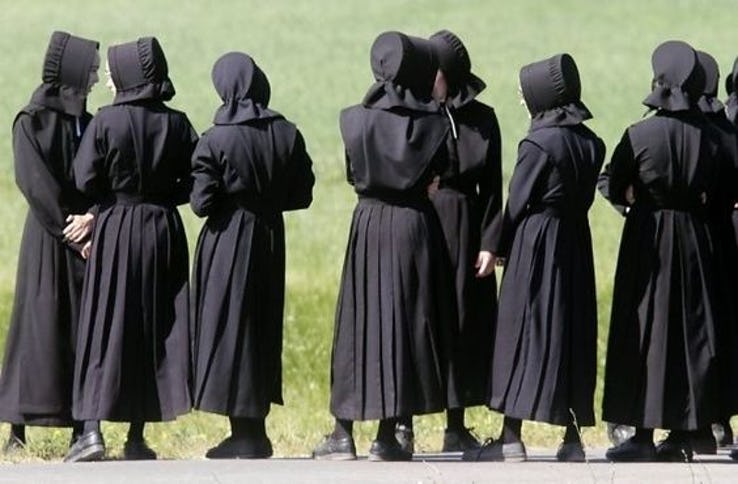 Luckily, they don't have to wear bonnets all the time. They can remove them at home to sleep. They brush their hair in the morning or at night. Some might even remove it at home around their family, and they might be tired from a long day of working the fields and churning butter.
12. Dating rules are archaic 
We already mentioned the practice of bundling, which is meant for couples to become more intimate without any risk of touching before marriage. This tradition came from the Old Testament, and it was also mentioned in the Book of Ruth as something the Jewish did as well. Therefore, it's too antiquated for our modern times.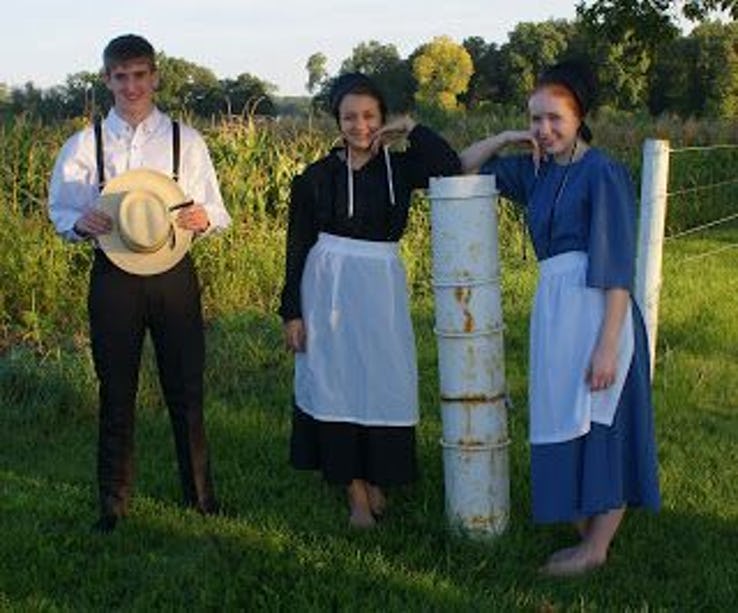 Courtship is all about not touching each other, which is just odd. But, at least, it applies to both women and men. They both have to reach the matrimonial bed completely pure, and then, have that sacred union in the eyes of God. They start dating by writing letters, and after receiving permission from the bride's father, they might be able to see each other sometimes.
11. Baptism is completely different from other religions
Another part of their culture that is different from other religions is baptism. They have it, but unlike Christians – who baptize their babies – the Amish think that a person has to choose to follow the church and join the community. The Amish separated from the Anabaptists in Switzerland in 1693 to become a more conservation group called Ammann.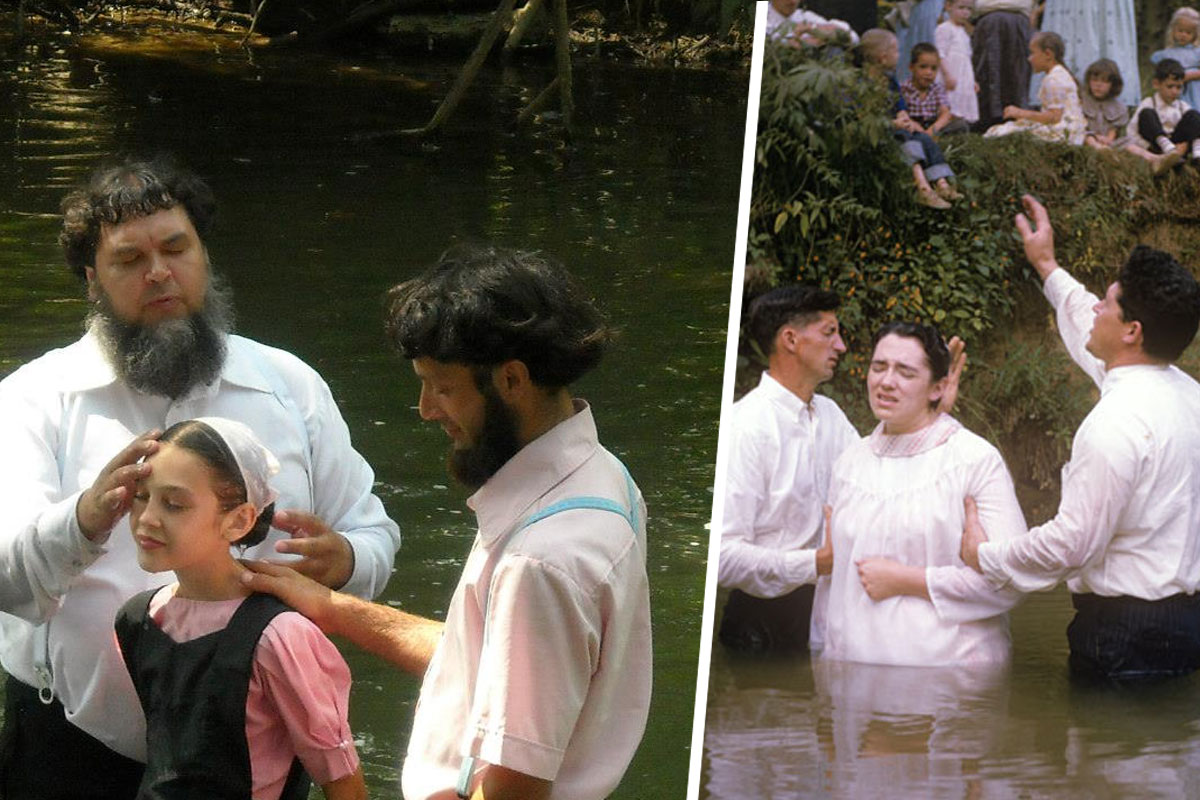 They later settled in the new continent in the 1730s. The Anabaptists practiced adult baptism as well because they "felt that baptizing babies could not be supported by Scriptures. They argued that sin entered the world with knowledge of good and evil (Gen.3). Since an infant does not have this knowledge, it cannot have sin," explained Amish-born scholar John A. Hostetler. 
10. Kids can only have weird faceless dolls
Since they don't have contact with the outside world, you can imagine that their toys are also handmade. One of their most popular ones is a faceless doll, but there's a reason why it doesn't have features. According to the Book of Deuteronomy in the Bible, people cannot create "graven images", also known as idols with human characteristics.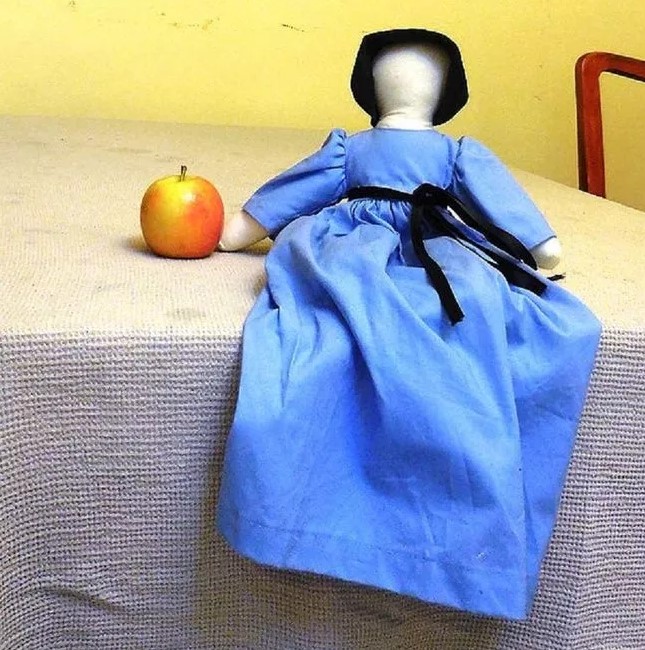 God is the only one who can make humans. Another reason is that dolls with faces might make a child vain. Vanity is horribly frowned upon in their society. Furthermore, they believe in equality among all the members. So, there should be no individuality, and a doll with no face cannot be better than other toys. Dolls are even sold as souvenirs these days.
9. Men have a lot of rules regarding beards
Women cannot cut their hair, and they have to cover it because it's precious. The same is true for a man's beard in the community. Of course, there are a few men that don't carry facial hair. If a man is not married yet, he has to keep a clean face, and he can only start growing it after walking down the aisle.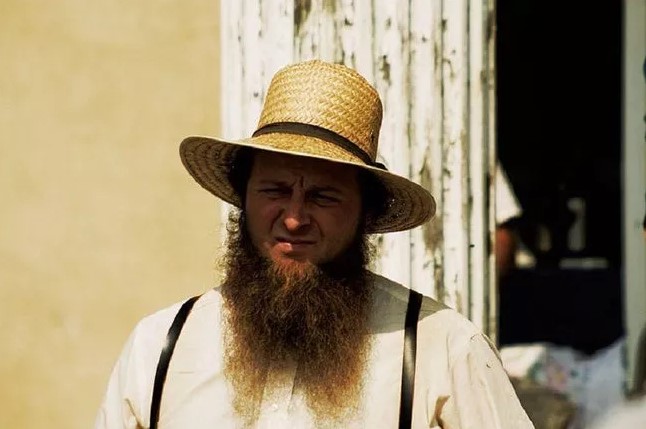 The reason is that a beard signifies becoming a man and that happens when you get married. On the other hand, they shave over their lips to avoid mustaches. They don't like them because mustaches were once associated with military men, and Amish are pacifists. On the other hand, the community is known for punishing those that brought disgrace, and interestingly, one punishment could be shaving off a beard.
8. Children cannot study past 8th grade
This is a controversial topic for sure, but the Amish are only allowed to study up to eighth grade. At school, they learn to read, write, and some math, as well as Pennsylvania Dutch. They do it mostly because it's better to have a basic education. The Amish are all about agriculture and other simple trades.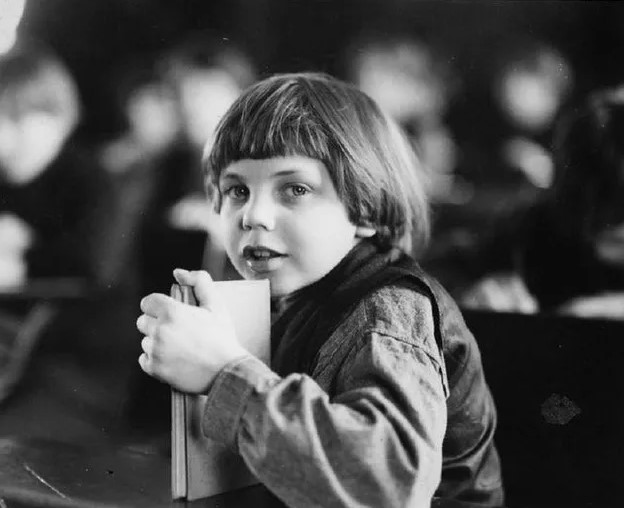 Therefore, professions that go beyond that would threaten their daily lives. However, this tradition was a huge issue because education is mandatory in America until the age of 16. There was even a lawsuit that went to the Supreme Court in 1972, known as Wisconsin vs. Yoder. Unfortunately, the government had to side with the Amish policies because doing otherwise would be going against their First Amendment rights.
7. Education is considered poison 
They not only think that education goes against their way of life, they think it's evil. If women are allowed to study further than the eighth grade, they might get information about the world. Their church is afraid of educated women because knowledge is also freedom. Therefore, at the age of 14, women leave school and start looking to start a family.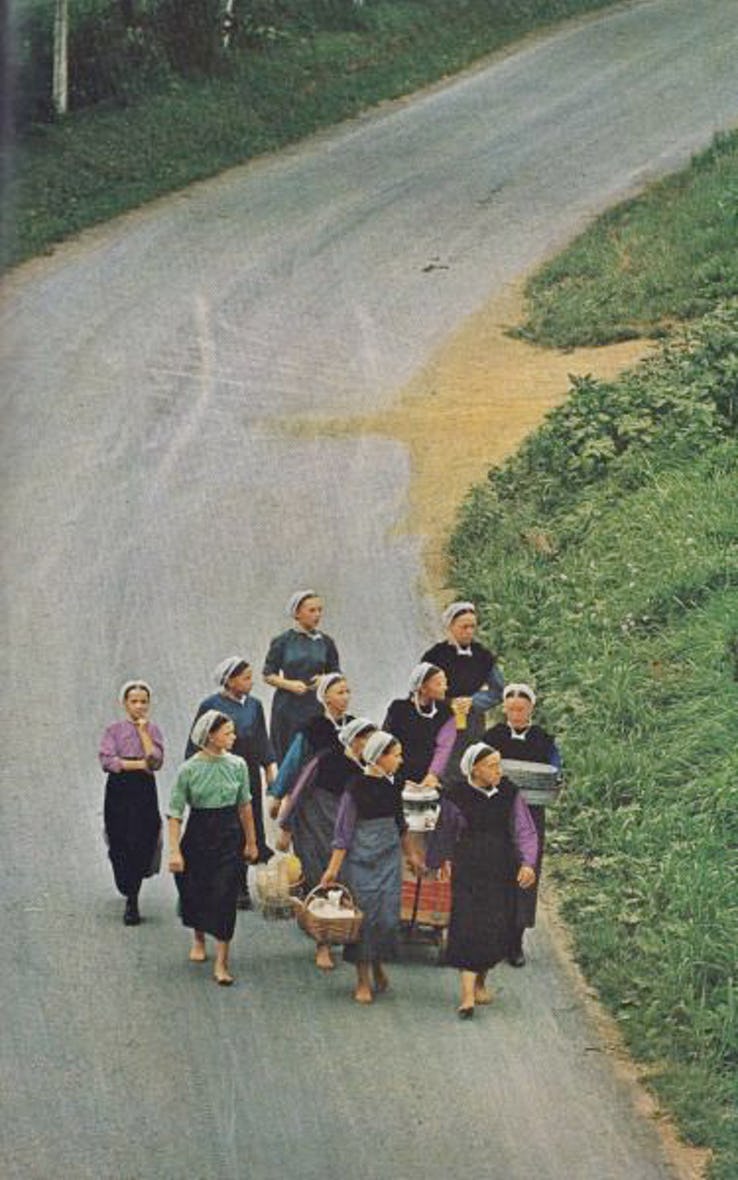 Unfortunately, an Amish woman that wants to go to college will probably be shunned. But, there have been some exceptions. Many religions around the world still think that women are second-class citizens, and they are afraid that they will learn the truth. Furthermore, Amish women cannot know more than their husbands, which falls into their rules of women standing behind their men.
6. They cannot use technology...but there are a few exceptions
Most people know that the Amish live like they are in another century, and they stay away from most technology. Those things are "worldly", meaning dangerous for their way of life again. However, in this modern age, it's impossible to live completely removed from technology. Some Amish people have managed to find loopholes regarding this rule.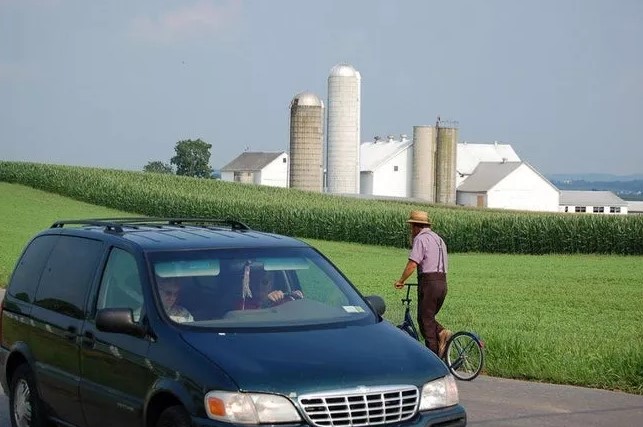 They use electricity, which might seem like nothing, but it's still a technological advancement. However, there are some communities that use solar panels for some appliances when necessary. They also know how to get energy from wind turbines; so, they are still not on the regular grid. They also hire Mennonite drivers to get around and can get rides from others; therefore, they are not driving themselves.
5. Musical instruments are forbidden 
Amish people can make music, but it has to come out of their own mouths. They cannot use musical instruments at all. The reason is that knowing how to play an instrument is also considered vain, and so, the player would rise as an individual over the rest of the community. That's not allowed, as we have already mentioned.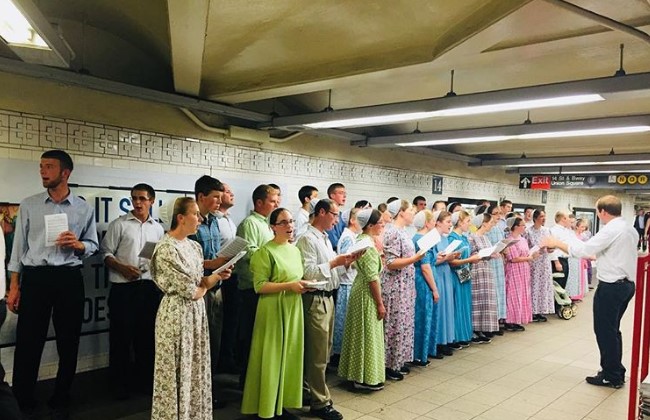 Luckily, they have a long history of hymns. Their songs come from the Ausbund, a book of songs written back in 1564. It's considered the oldest collection of Protestant hymns that are still known these days. There are no notes, however, because being able to read music is also too individual. Elders teach songs to the younger generation.
4. If you get shunned, members of the community will not speak to you 
We have already learned that being shunned is the ultimate punishment in this society. If one of their people does something that goes against the tenet of Ordnung, they can be excommunicated. You might think that it has to be something huge, but that's not the case. Someone could get shunned just for using a cell phone. Of course, big crimes like assault also earn this penance.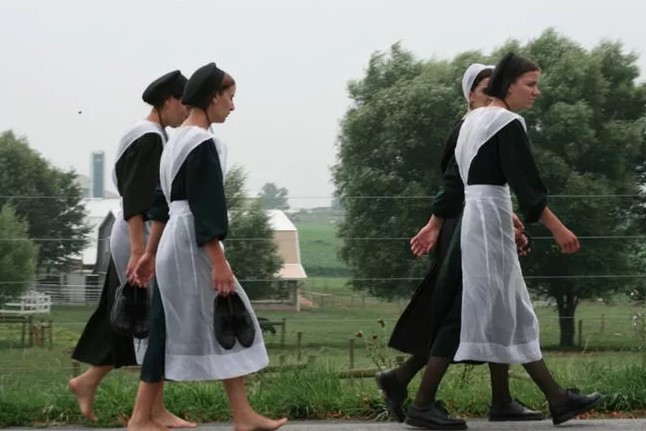 This is another rule that comes from the Bible: "And if any man obeys not our word by this epistle, note that man, and have no company with him, that he may be ashamed," Thessalonians 3:14. They will try to reconcile with the person that committed the infraction first, but if they can't, the leaders will make this tough decision. Shunning is also known as "Meidung", and sadly, no one in the community can have any contact with them.
3. Photos are generally not allowed
Naturally, since they don't allow technology, they do not like pictures or cameras. However, there are hundreds of pictures of their communities. The reason they don't like them is the same as their faceless dolls: they are "graven images". There some people who won't be photographed at all, but others are a bit more relaxed with this rule.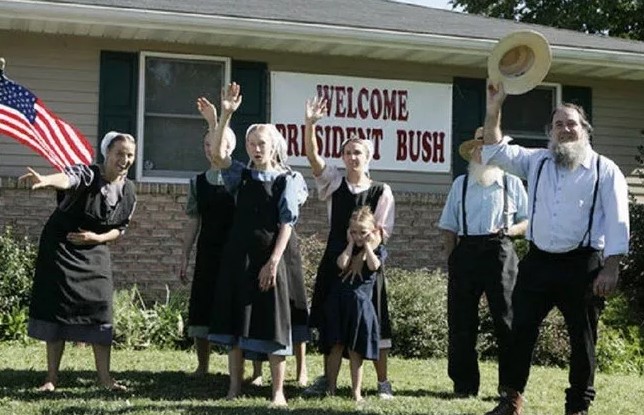 Furthermore, there is a huge difference between a posed picture and one that shows their regular life. So, portraits, selfies, and the like are definitely a no-no. But, a picture that depicts someone churning butter and showing some of their traditions might be allowed in some cases.
2. Men also have a strict dresscode
We have already learned a lot about clothes in the community, but there is a bit more to find out. Amish people don't use zippers either because it's "too fancy". There some men with buttons on their pants, but most can only use suspenders to keep them up. Belts and buckles are too ostentatious as well. Meanwhile, they normally wear a white shirt and black suit coat to church.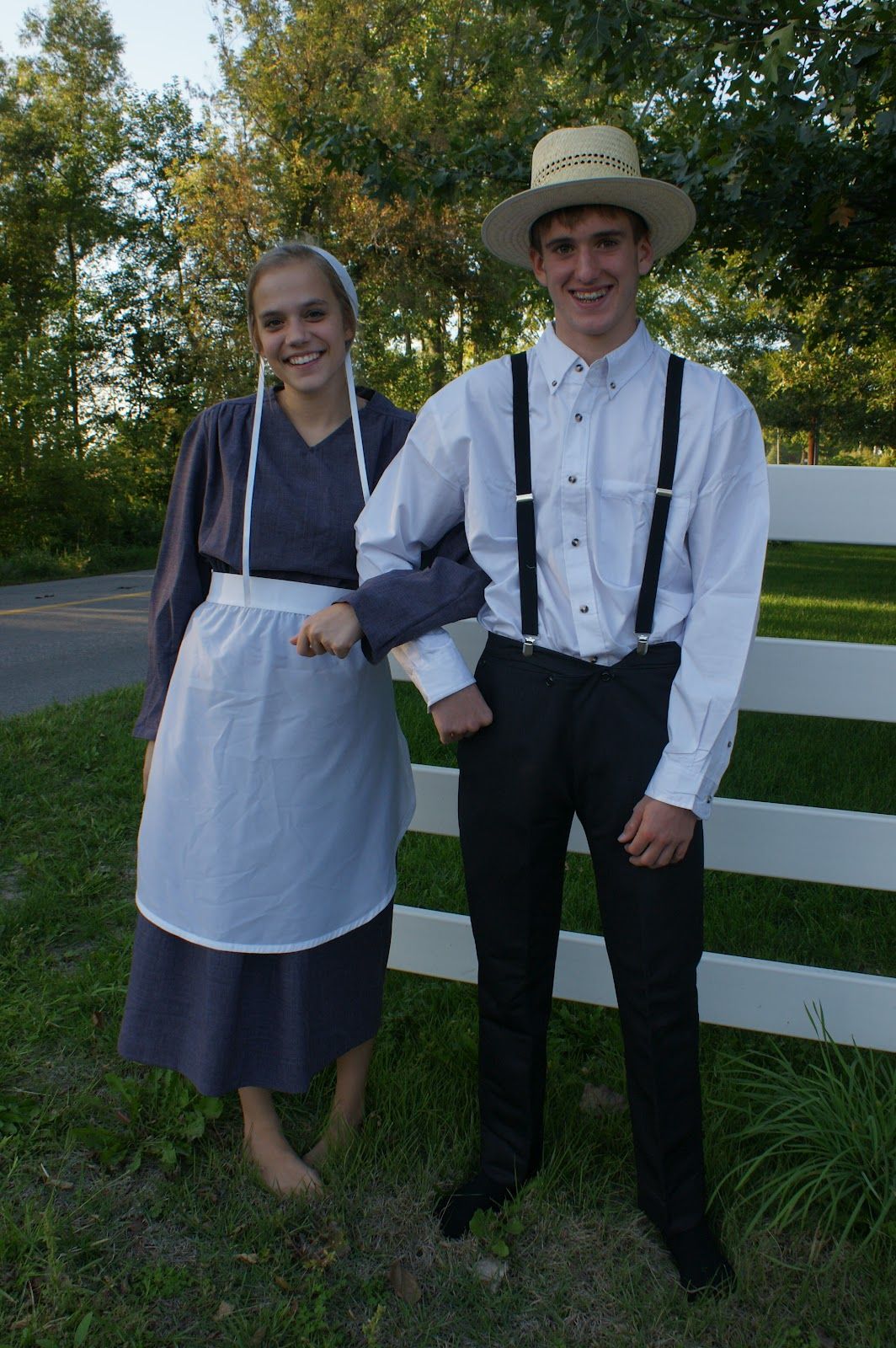 However, the suit has no way of fastening it shut because buttons are also associated with army jackets. Meanwhile, most women will only have around 4 gowns in their life. There's the one used to wash, one to wear normally, one for formal events, and a spare dress just in case. Unmarried women use white prayer bonnets, and married ones use black.
1. Pregnant women still have to work a lot
An Amish pregnant woman can also be considered the toughest of them all. She cannot sit around or complain about being tired. She works through her whole pregnancy, and they are pregnant often. The Amish community doesn't believe in birth control, although there's one in particular that they allow called Lactational Amenorrhea Method (LAM).
However, that's a natural form of birth control produced by the body to avoid getting pregnant while breastfeeding. Furthermore, you cannot talk about a pregnancy in the community. Only the husband and the midwife speak of it. Therefore, women have to work as if nothing is going on until their baby is ready. Furthermore, babies are born at home without drugs unless the woman needs medical care.
We cannot believe that something like this still exists in the modern world. Let us know what you thought of their lifestyle. If you liked this article, share it with your friends who always want to learn more about the world. See you next time!
Source: Ranker, Ranker, TheTalko