Astonishing Truth About War Hero Revealed in a Seventy-Year Love Story
How long would you be willing to wait for your husband or wife? In 1943, Peggy Harris married the love of her life. But after six weeks of wedded bliss, her husband and best friend suddenly vanished. For nearly seventy years Peggy pined after Billy, her dream man. But her tenacious and enduring love drove her to continue her search for her beau, and she finally discovered the truth after many decades of searching. This heartwarming tale of love and resilience is enough to tug at anyone's heartstrings, so get the tissues handy!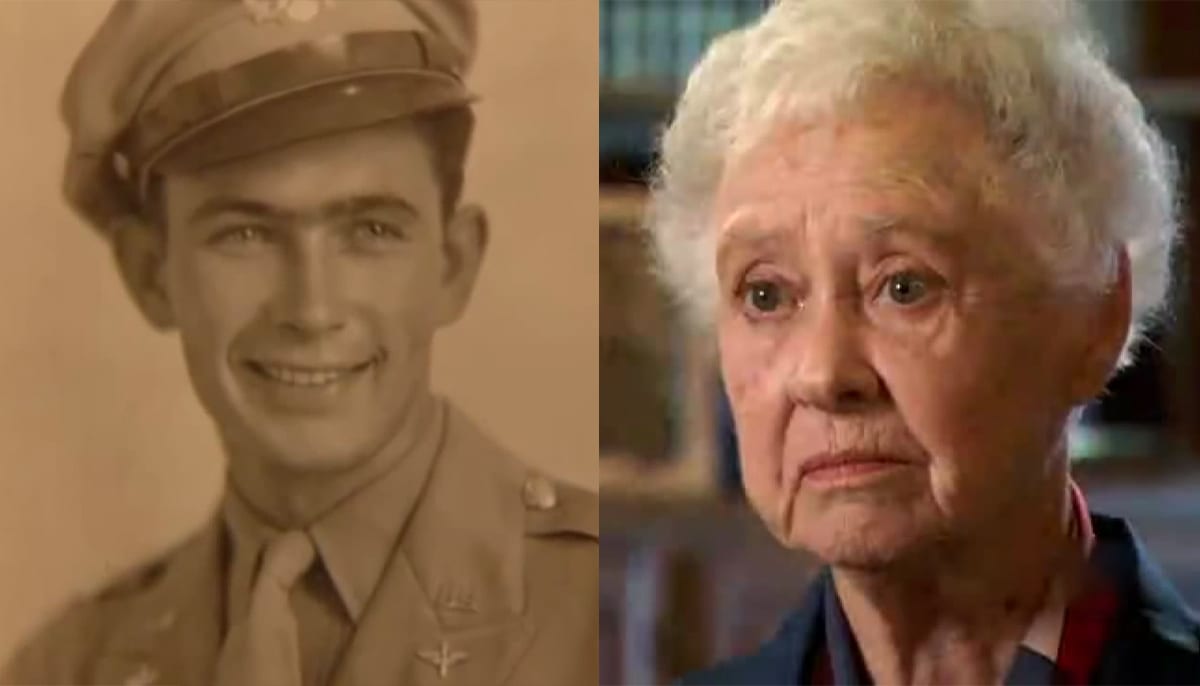 Billie's Sudden Disappearance
Back in the 1940s, information wasn't nearly as easy to access as it is today. Without the internet or easily accessible historical records, Peggy had few options for researching her new husband's disappearance. She knew he would never just up and leave her, and she kept hope in her heart. Read on to learn the truth about the story of Billie and Peggy, a love story for the ages.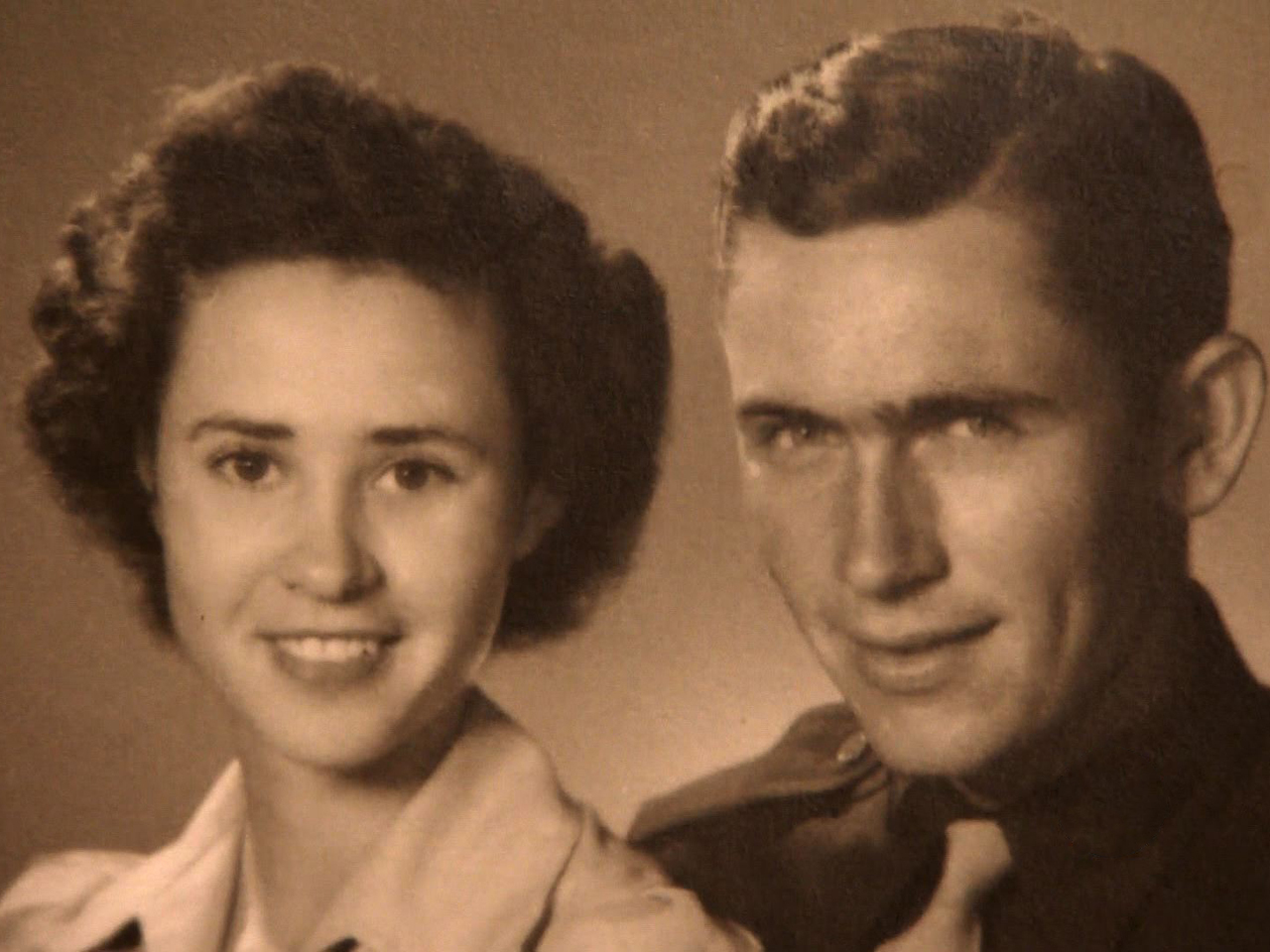 If you believe that love conquers all, you will surely relate to Peggy. She knew that her love was not lost, and did what she could to find her husband. This brave woman spent many years gathering information on her lost husband's whereabouts, desperately contacting anyone she thought might have some information about her beloved. Alas, no one knew where he had gone, and her long fact-finding journey had led her nowhere. But Peggy was no ordinary woman.
An Unconventional Meeting
Peggy Seale was truly an extraordinary woman in many ways, not least because of her occupation! She was born in Vernon, Texas a few years before the Great Depression hit. When she turned 18, Peggy started a new job at the Altus Oklahoma Air Force Base as an electrical instrument mechanic. You might think this was an unusual thing for a woman to be doing at that time in history, and it was! There were not many women working as mechanics in America at this time.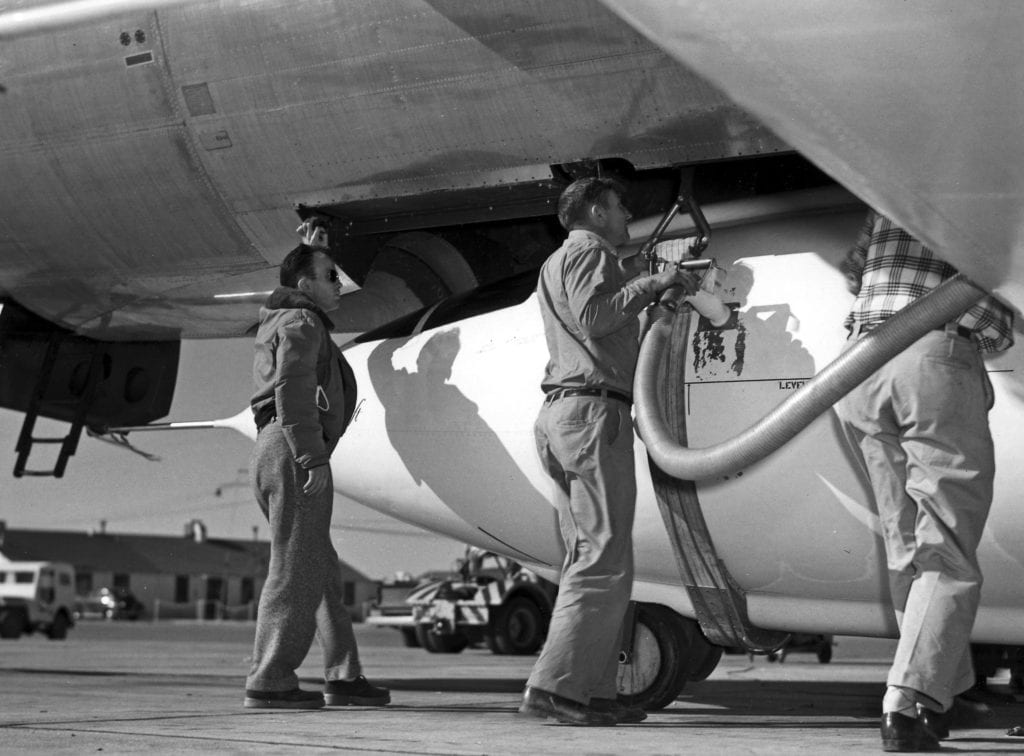 Fortune would have it that Billie's father worked alongside Peggy as an assistant supervisor on the Oklahoma Air Force Base. He was impressed by the young lady's work ethic, beauty, kindness, and intelligence, and thought her a great match for his son. Peggy had a certain spark, and he was keen to introduce the two in the hope that they might hit it off. He turned out to be quite the matchmaker!
The Lone Female Mechanic
Of course, to pursue a love for seventy years a woman must be tenacious and brave. Peggy was exactly this kind of woman and was the only female mechanic on the entire Air Force Base. It must have been tough being the only one, but Peggy knew what she was capable of, and always listened to her heart. Being true to herself would lead this incredible woman to many successes.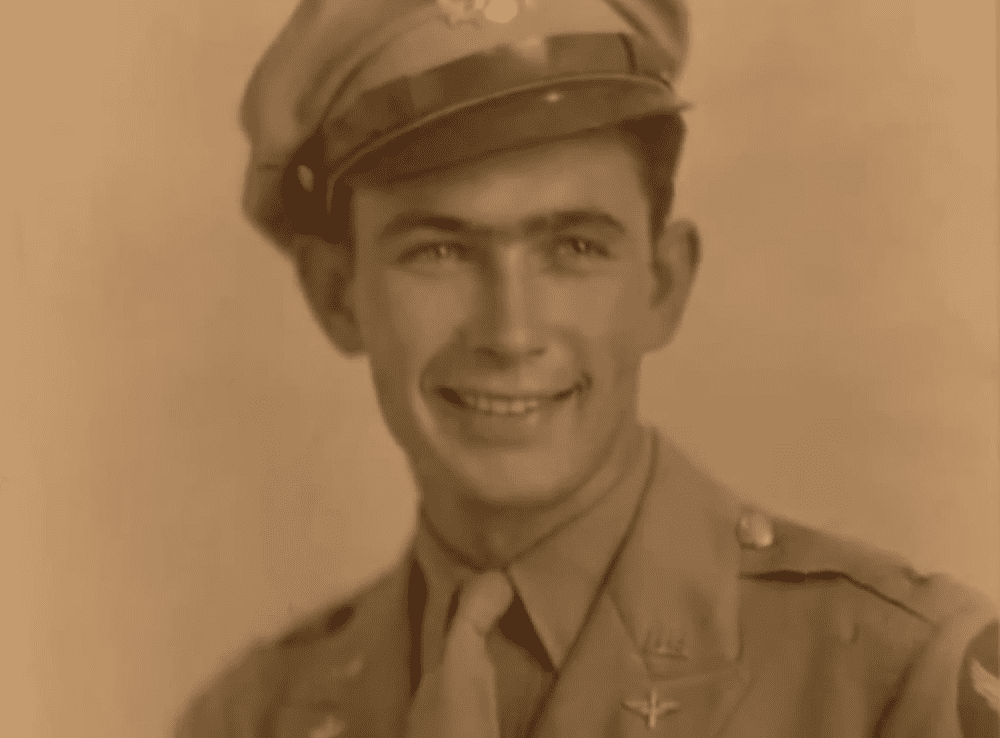 Billie's father was very keen to bring the two together and introduced the two as soon as he could. Would it be a case of "like father, like son?" Peggy certainly wasn't a conventional girl, and unlike other women at the time, didn't share an interest in beauty or cosmetics. She much preferred problem-solving and working on mechanical issues at the Air Force Base. Fortunately, this was something that impressed Billie, who embraced her quirkiness and a can-do attitude!
A Love Through Letter-Writing
Back in the 1930s and 1940s, young singles in search of romance didn't exactly rely on Tinder to meet their new beaus. Strangely enough, courtship was still a little like online dating in the twenty-first century, as it was still common to send messages back and forth before the meeting! Of course, they didn't have cellphones to quickly DM each other and often relied upon letter-writing to get to know each other before going on a first date.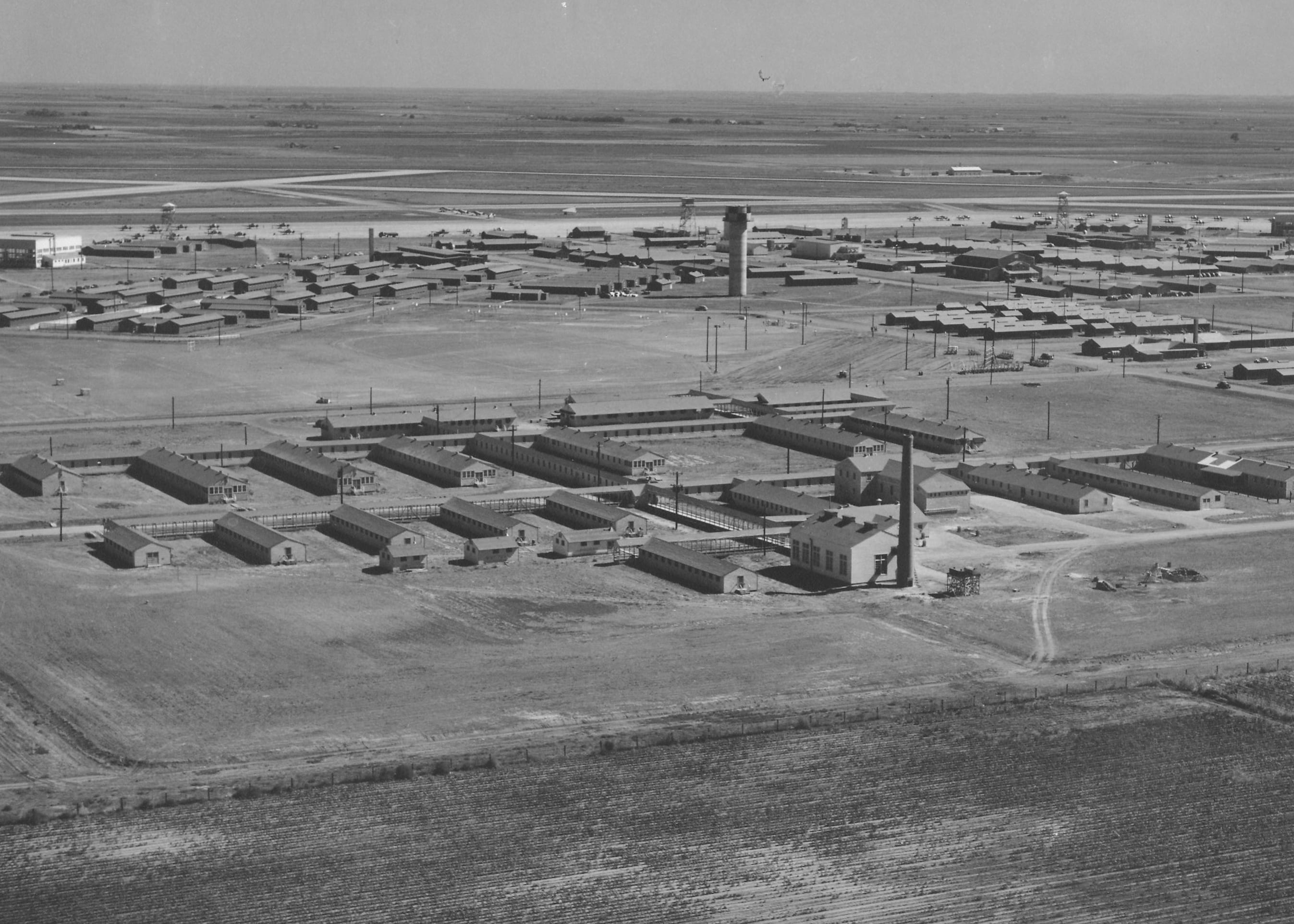 Of course, being the only woman in the mechanics' division meant that Peggy had to be careful about her reputation. She didn't want to do anything untoward! Peggy said: "There was an opening in the production control office so I took that job. Billie's father was the assistant manager in the propeller department there. Soon after I came there he wanted me to write to his son who was a student pilot and I let him know that I did not write to men I did not know – particularly servicemen."
Billie's Persistence
The young pilot had heard much about Peggy, and his father had spoken highly of her. He trusted his father's judgment and began to pursue her all the same. Peggy was hesitant, however: "I began to get letters from Billie. I was a little fearful of this man, who had not seen me but thought I was okay. So when he came on leave (from the army), all of a sudden the door to the airplane opened and there was Billie Harris saying 'Hello Peggy,' and that was about it."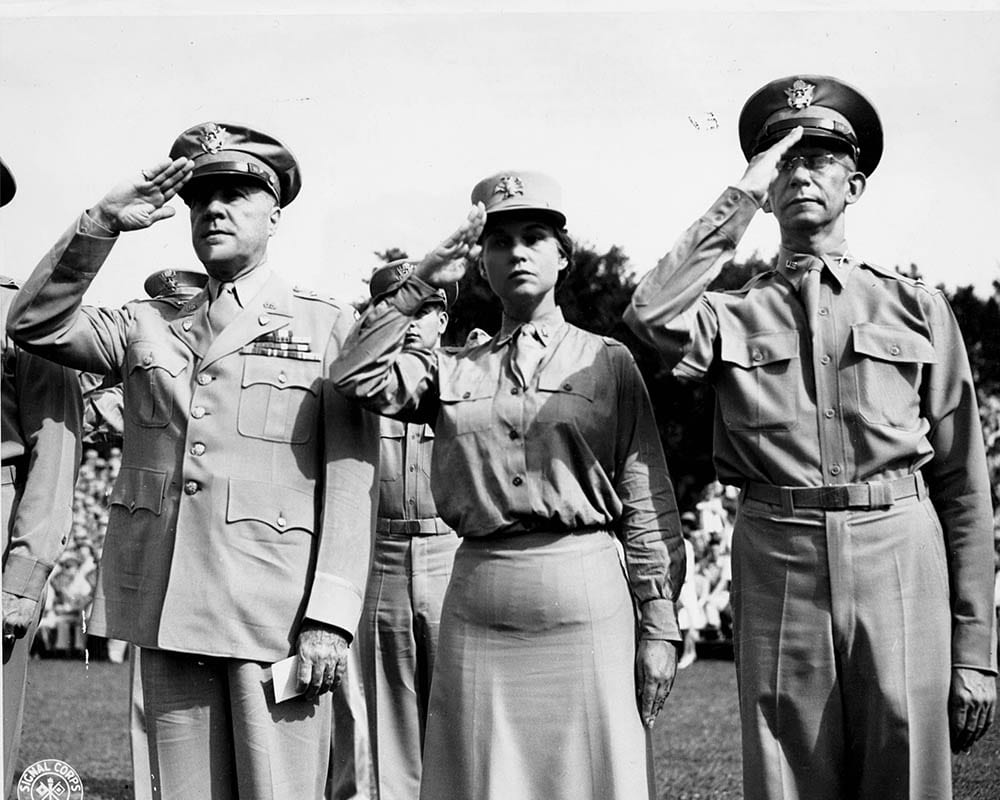 While he was keen to get to know her, Billie lived 400 miles from Peggy, down in San Antonio south of Austin. This meant that they didn't have many opportunities to meet in person. Instead of setting up a real-life date, Billie and Peggy began to mail each other letters. Their friendship grew and each formed a fondness for the other. Of course, these letters became more flirty over time, and Peggy was convinced that the young pilot was a respectable gentleman.
A New Marriage
Billie and Peggy had been sending each other letters back and forth for some time. They were falling in love via post, and one fateful day Billie decided to propose. Naturally, the Air Force mechanic said yes! She was smitten with her new love and they were wed in Florida on September 22nd, 1943. While their marriage was blissful, the newlyweds had very little money. Times were tough, but their love was strong, and finally, the young couple could be together.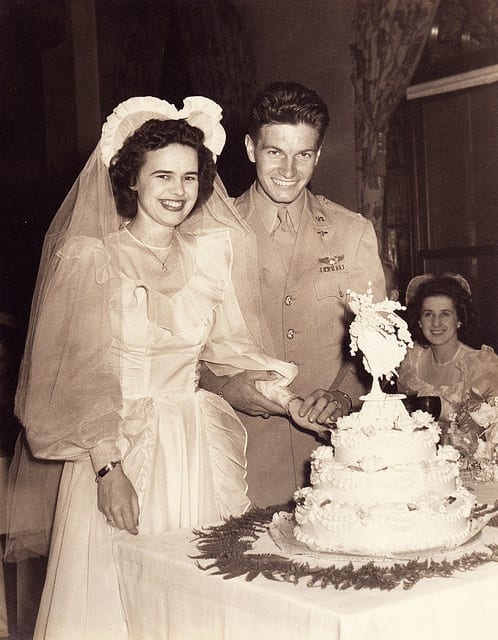 Most women would naturally assume the role of wife and mother if they found themselves in Peggy's position. But her job made her a less conventional bride, and they had to think hard about how they would support a family, which was something that both of them wanted. After much deliberation, the couple decided that Billie would become the breadwinner for their new family. This wasn't ideal for either of them, but little did they know that there were more challenges to come.
Second Lieutenant Billie
After their wedding, there were many reasons to celebrate. Billie had finally completed his US Army Air Corps pilot training and was now a fully qualified pilot out of Brooks Field in San Antonio. He had also married his dream girl, Peggy! But then the news came: now that he was trained, it was Billie's turn to serve the United States of America in the war. This dampened their spirits, but it didn't weaken the bond that the two shared.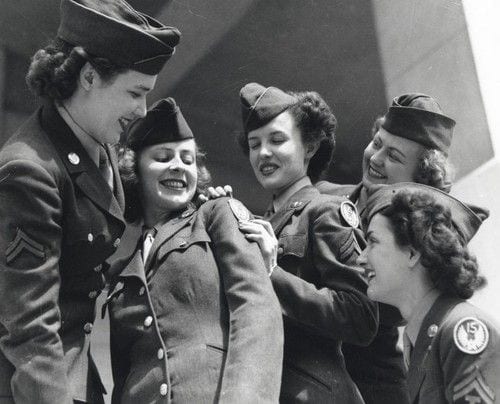 Of course, both Billie and Peggy were part of the U.S. Army forces and had sworn to protect their country. Duty called, and both knew that this call overruled the promises they had made to each other in marriage. They no longer had to think about how they would support a family, as there wouldn't be a family - at least not for the foreseeable future. The two lovebirds were deeply saddened, but they knew they had to do what was best for their country. 
A Brutal Reality
Can you imagine having to wave goodbye to the love of your life only six weeks after your wedding? As unfair as it may seem, this was Peggy's reality. She was hurting on the inside but put on a brave face for her husband as he packed his bags and attended the call of duty. Sure, they had made promises to each other in marriage, but first, he had to do his job. They continued to entertain the hope of having children and starting a family, but each of them knew this might be goodbye for some months.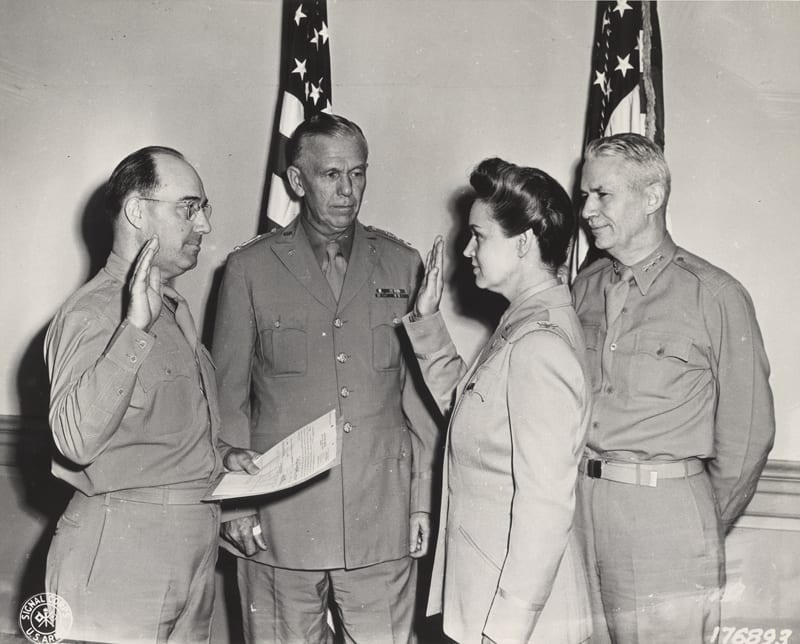 When Billie was called, America was in the throes of the Second World War. There was no escaping it, and as a promising young pilot, Billie had been waiting for that fateful letter. It was not something that he and his new wife had been expecting so soon, but it was just the way things were. Many other men had also been called to join the fight against the Germans. He said goodbye to his loved ones and went off to Tallahassee to join the 354th Fighter Group. 
Torn Apart by War
Peggy was heartbroken but was taken to a huge hotel for further instruction. Peggy explained how it happened: "When the men were called up, the wives were told to go home and not tell anyone that their husbands had been sent overseas until they had arrived there safely." They were young and very much in love, but their fate had been sealed. After only six weeks of wedded bliss, Billie and Peggy would be torn apart by the war.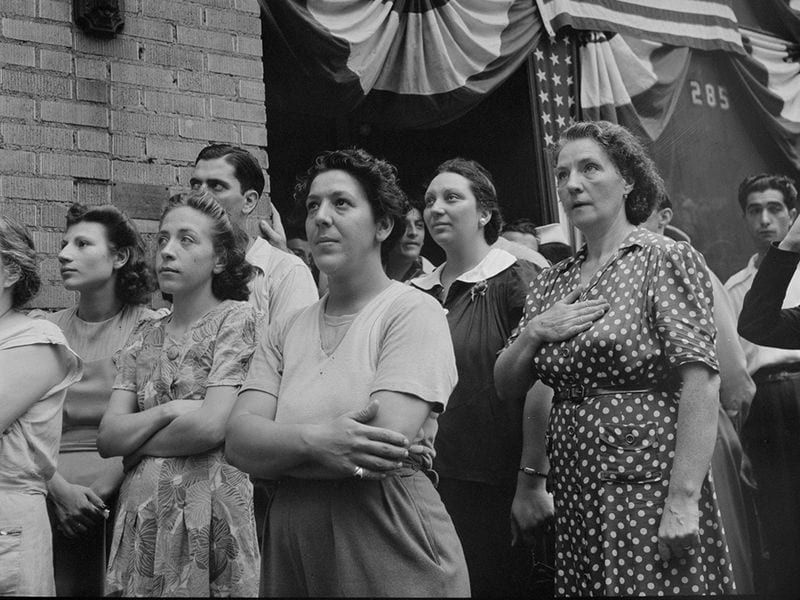 Now an army wife, Peggy was not allowed to tell anyone about Billie being sent overseas until she received word that he had arrived safely in Europe. On top of saying goodbye to her new husband in the war effort, she couldn't confide in friends about her newfound loneliness. What's more, is that the American army was a disorganized mess. Little did she know that news of his safe landing would be the last she would ever hear from Billie himself.
The Bureaucratic Mess
The bureaucratic shambles that the U.S. Army was in was more than just a little frustration for many wives and mothers who were home worrying about their men. News from the Supreme Army Headquarters in France came for Peggy to say that her beloved was doing just fine and that he would soon come home to her. Unfortunately for the young lovers, this couldn't be further from the truth. It would not be the first time that the military lost their tabs on her husband, either.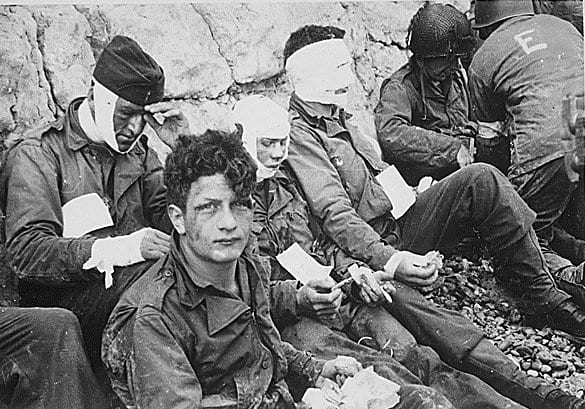 We can only imagine the living hell that Peggy had to endure as she waited patiently for the love of her life. She said: "A telegram came – the moment I opened it, I went into pieces. After a while, I looked at it again, then I went down to the telegraph office and brought with me letters from Billie that were written after the date of the telegram. The telegram said, 'missing: July 7th', and I had letters, handwritten letters, dated after that. Later, they came up with 'missing in action: July 17'."
A Wife's Persistence
This brave young woman was devastated. Can you imagine receiving news that your partner was missing in action? Peggy stayed strong despite the harsh reality of her situation: "I was told not to be concerned, that no doubt he was being 'processed'. Billie's parents and I chose to believe that he was back in the United States. We were hoping that he was in a hospital somewhere and maybe just didn't know who he was or had lost his memory. We had heard of cases like that."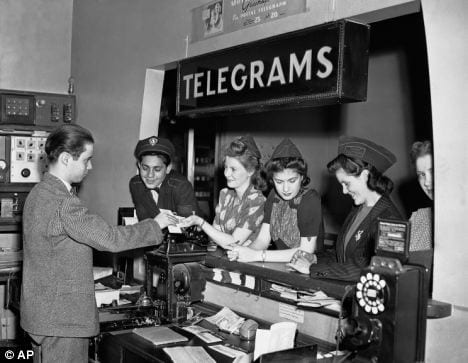 Peggy joined Billie's parents in the search to discover the truth about what had happened to the young pilot, but to no avail. He was gone, and they could find no trace of him. Peggy knew deep in her heart that she might not ever see her beloved husband ever again. Nonetheless, she remained hopeful about finding out what had become of him. Peggy knew that it was likely that Billie had been killed in action, but she had to know. So she did what she could, and got in touch with the International Red Cross.
A Devoted Wife
At the time, the Red Cross was one of the only organizations that could help her on her search for Billie. While they couldn't send out search parties for the body of her husband, they were able to help the young army wife and mechanic to uncover some new truths. There was hope again for Peggy. She and Billie's parents held their breaths and crossed their fingers, praying that news of Billie's whereabouts would surface.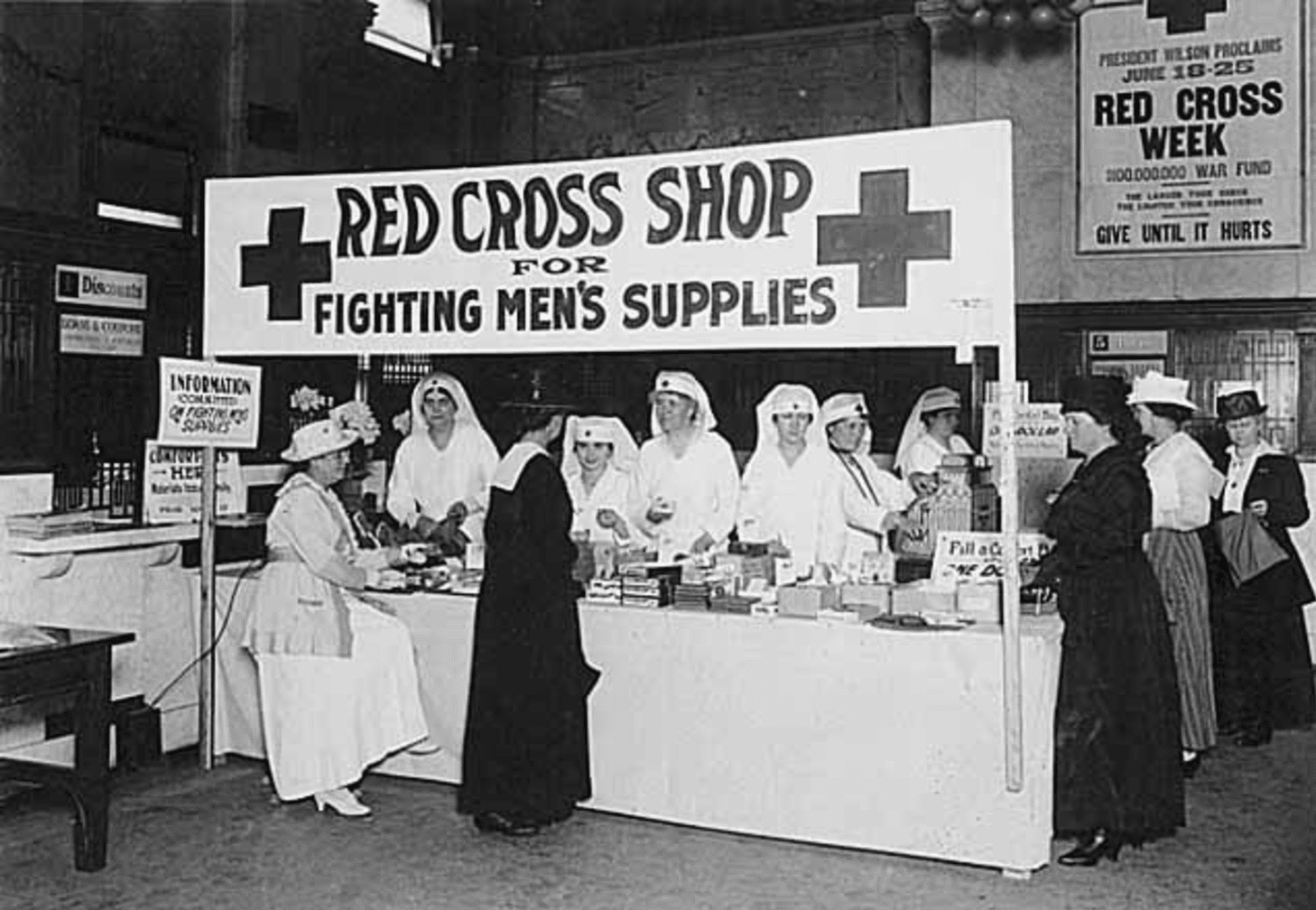 The wives and parents of soldiers that had been sent off to the war were fearful of the dreaded knock on the door. When these young men died in service, a military officer would be sent to their homes to break the news to families. Peggy was never afforded this kind of closure. There were no telegrams or servicemen knocking at her door, but despite this she remained a loving wife, saying: "Billie was married to me all of his life, and I choose to be married to him all of my life."
The Search Continued
As the only mechanic on the Air Force Base who was a woman, Peggy had learned to be resilient. She remained steadfast both in her work and in her hunt for Billie. This young lady committed to discovering the truth about the sweet, respectful pilot she had grown to love, and never gave up hope. Years went by, and while small tidbits of information came to her, reports were inconclusive. One said that he was missing, while another said that he had perished at war.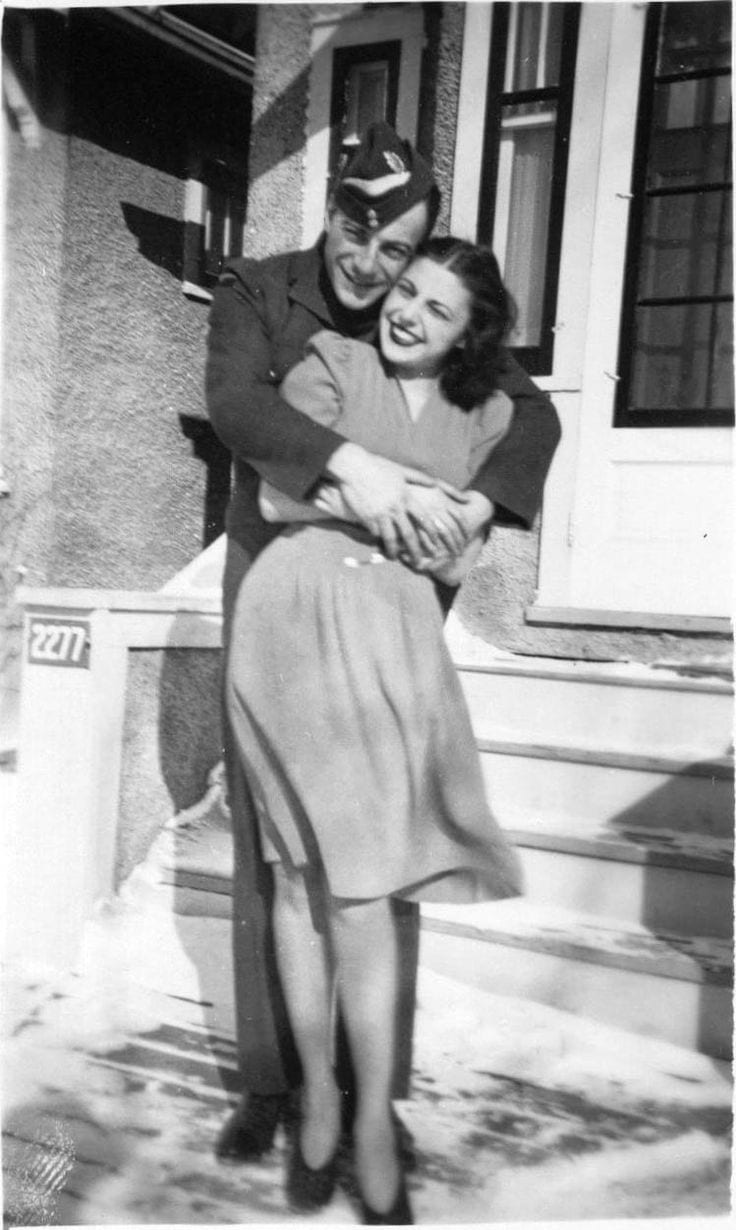 By this time Peggy had come to terms with the fact that she would probably never see her husband again, let alone start a family with him as they had hoped. The relentless bride remained strong, and continued her search, with hope never wavering in her heart. Peggy never sought another husband and was loyal to Billie throughout the decades, even though the mystery remained. But soon her hunt would be over. 
The Truth Begins to Emerge
By 2005, Billie had been missing for more than sixty years. You have to admire Peggy's utter commitment to her husband! The truth finally revealed itself, however, when her local congressman made a speech, he unwittingly spoke of the young pilot, saying that he had been missing in action in a public address. On top of this, the team behind Representative Thornberry's speech hadn't done their due diligence, which made the congressman's talk even more insensitive.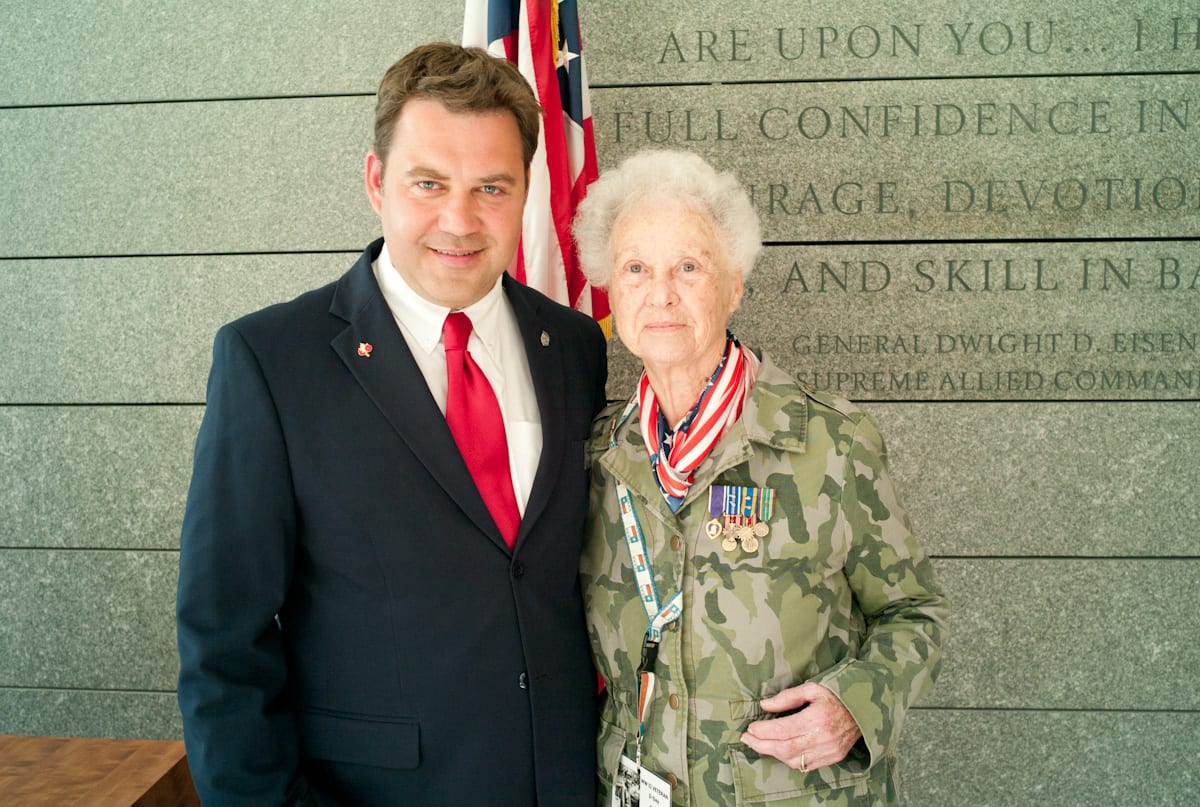 While the representative apologized for misstepping, Peggy still had no closure. Billie's family had continued their own search alongside Peggy's in the hope that one day they might find out what happened to their son. Eventually, the truth came out. Billie's cousin, Alton Harvey, had also remained devoted to discovering the truth about Billie and was about to uncover closure for everybody who had loved the young pilot.
A Surprising Search
Alton Harvey felt that not knowing what had happened to Billie was a huge injustice, particularly for Peggy. He told her that she needed to know the truth, saying that it "didn't feel it was right that he just went off to war and didn't come back – end of story." Alton continued the search and requested all of Billie's military records. This would soon lead to a pivotal moment for both the young pilot's family and his beautiful bride.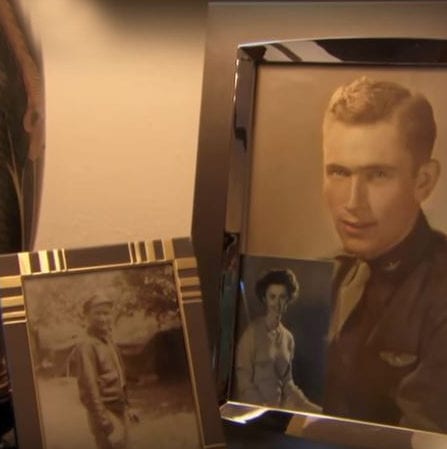 Alton browsed the Department of the Army's files and remained determined in his search for his lost cousin. But he didn't expect what happened next. Strangely enough, he found that someone else had also been searching for the truth about Billie. Can you imagine who it might have been? It turned out that someone else had already been through the records, someone unbeknownst to either Harvey, Peggy, or the family. 
Finally, The Truth
Six months before Harvey's search, a French woman had requested the very same information as Harvey. He was perplexed by this, as Billie had never mentioned any French women. This piqued his curiosity, but he was relieved to finally discover what had happened to his cousin during the Second World War. As it turned out, the young Lieutenant Billie Harris had been asked to join the troops in Britain in the fight against the Germans.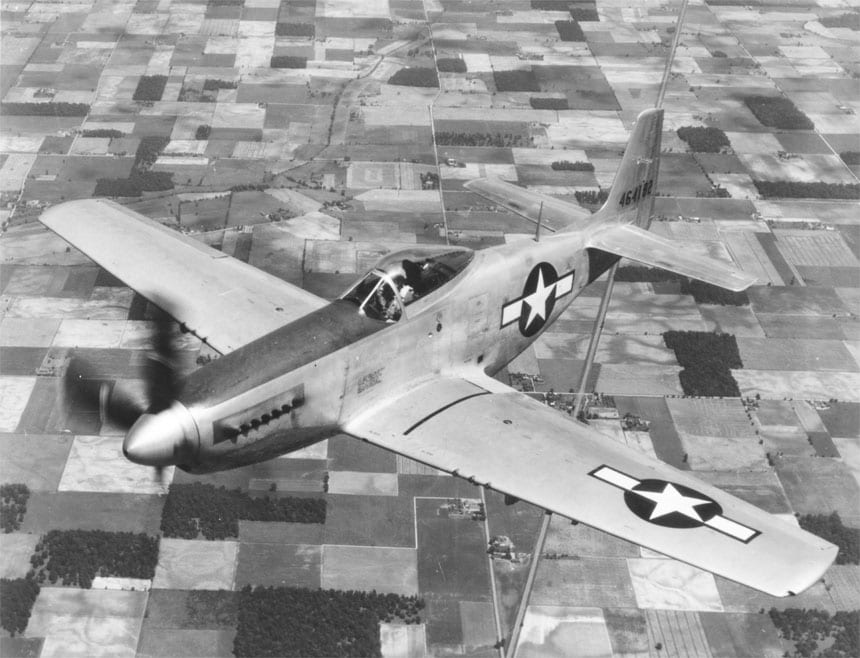 Billie had spent the war flying a P-51 Mustang over the English Channel every day. His superiors were very impressed by his strong work ethic and drive to do the best he could in any given task. His hard work was rewarded with a Distinguished Flying Across award as well as 11 oak leaf cluster medals. Billie had been as tenacious as the wife he'd left back in America, and his patriotism had served him well throughout the Second World War. But there was more to the truth.
Not Meant to Be
After completing 100 missions, Billie was allowed to come home to Peggy by July 1944. Of course, he was ecstatic and wrote her a letter to tell her that he would be home soon. He had missed her very much, and couldn't wait to be back home with her. But destiny had other ideas. When the time came for Billie to board the ship home, the ship was over capacity. He was not allowed to board, and the next vessel would not be headed back to America for weeks.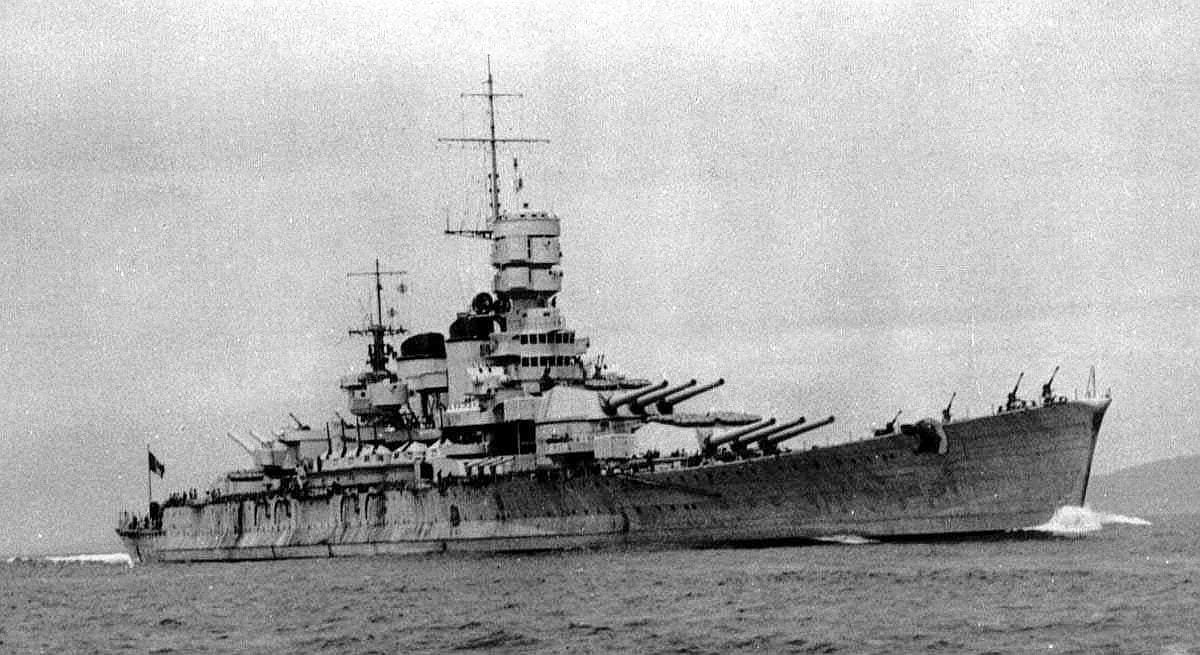 Billie wasn't one to sit and twiddle his thumbs while he waited for the next boat to take him home to his loving wife. He chose instead to continue his work as a pilot, carrying out missions for the Allies. Sadly, his plane was shot down over Les Ventes in Northern France, and Billie was forced to make a difficult decision. He was an experienced pilot and could eject himself from the plane, saving his own life, or stay in the plane as it plunged towards the earth. The latter, more heroic option would keep the plane from crashing through Les Ventes, injuring French civilians in the town below. 
An Honorable Man
Ultimately, Billie did the unthinkable. He decided to crash his plane into a forest just shy of the town's more populated areas. By doing this, he managed to save the lives of many innocent civilians. Unfortunately, this meant that he sacrificed his own life in the crash. Billie died a hero. At the time that his cousin was researching his whereabouts, the 60th Anniversary of Les Ventes' liberation was approaching.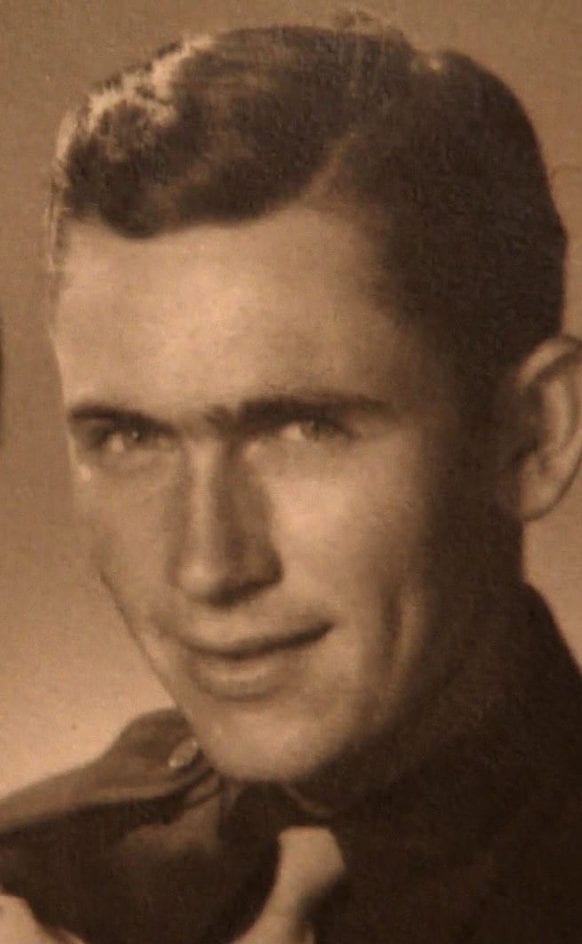 Valerie Quesnal was a civilian of Les Ventes, a town which honored the memory of the young pilot who crashed his plane to save the townsfolk so long ago. Ever since the fatal crash, the civilians of Les Ventes had remembered the brave young man. Having very little information about him, they had assumed he was Canadian. Lieutenant Billie Harris had been buried in the local cemetery, and without knowing who he was, the townsfolk continued to keep the memory of Billie alive.
Billie the Hero
Of course, Valerie Quesnal had been the mysterious French woman searching the records for Billie. The people of her town did not care about his nationality, because to them he was a hero. He had given up his own dream of returning to the United States to start a family with Peggy in order to save strangers in the French village. Peggy, Harvey and the family were all relieved to finally learn the truth about their beloved pilot. They finally had closure.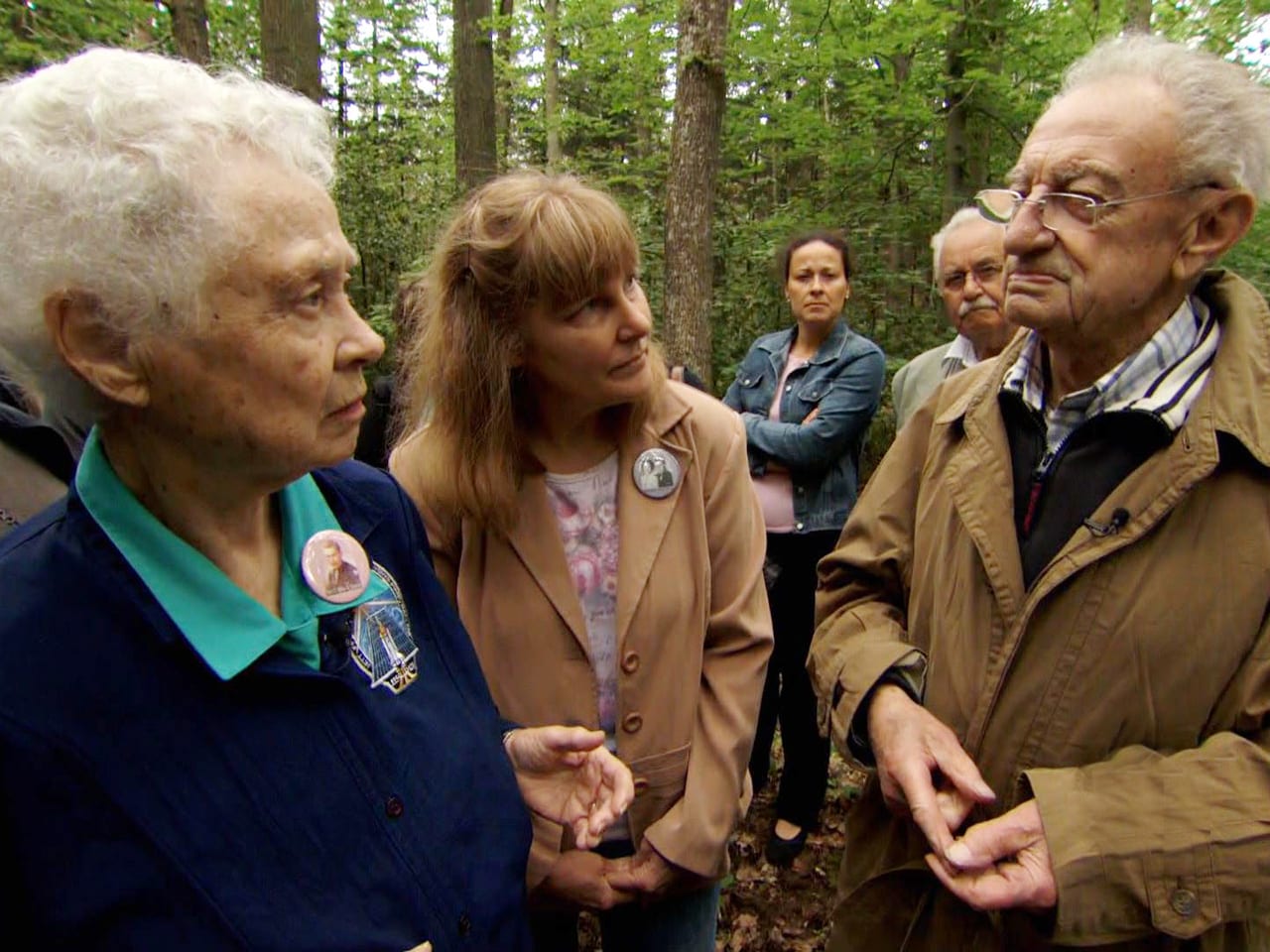 Having finally discovered what had become of her husband after nearly seventy years of patiently waiting and hoping, Peggy had his body shipped to America. According to CBS News, the young pilot's grave had been "the most decorated grave in all of Normandy." Billie's courageous decision had saved Les Ventes, and they would never forget the sacrifice that this humble young American had made for their town.
Les Ventes' Commemorations
Even though his family had not known of his death or his whereabouts, Billie's life had still been celebrated and remembered by the townsfolk of Les Ventes for decades. After his plane had crashed, they "snuck around when the Germans weren't looking and had a little funeral for him and buried him in their cemetery." We're sure Peggy and Billie's family found comfort in the fact that the war hero had not been forgotten, but instead his memory had been honored all these years.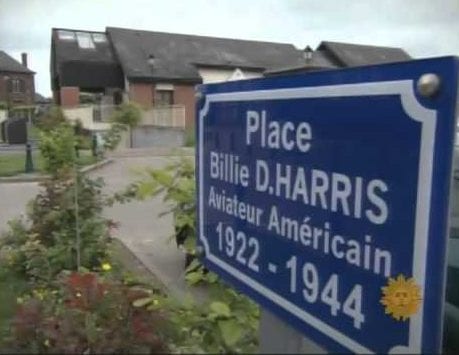 Unbeknownst to his wife and family, the soldier had a street named after him in Les Ventes to remember his courageous actions. A few times every year, the French townsfolk march down Place Billie D Harris in order to commemorate the fallen soldier. Not knowing that he had a family back in America, they decorated his grave and visit the hero who had saved their town. Even the mayor of Les Ventes would get emotional thinking about Billie's bravery!
A Heartfelt Journey
After learning of her husband's heroic actions in France, Peggy began to make yearly visits to the woods where Billie crashed his plane. She also sends flowers ten times each year. Her visits are always accompanied by Guy Surleau, the only living witness who remembers Billie Harris's plane plunging into the forest of Les Ventes. Peggy is grateful for Guy's support, saying that: "I like to think that he was still conscious enough to know that a friend stood by him. And that this man is that friend."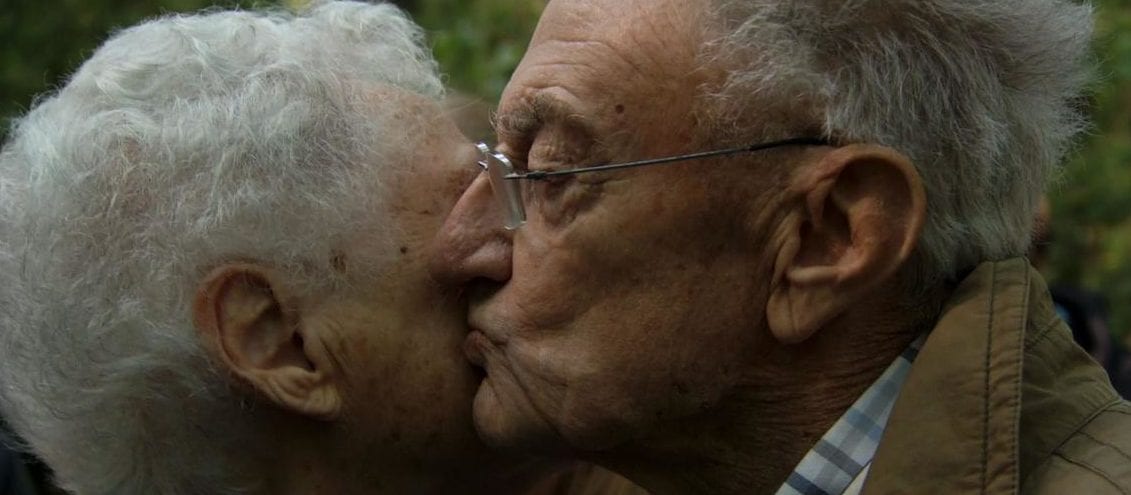 Now that Billie is buried nearby, Peggy visits her fallen husband's grave every day. They may have only been married for a short time, but her enduring love for Billie drove her to find the truth. She never gave up hope, and seven decades after his departure she was finally rewarded for her resilience. Peggy said: "When people speak of closure, they are people who have never experienced anything like this." This tale of bravery and tragedy just goes to show that the tenacity of love really can conquer all, if you are sure to keep hope alive in your heart.