Old Hygiene Methods From The Past
We live in an era of amazing technology and information. When it comes to hygiene and beauty, there are so many things available that none of us think of a time when they weren't. However, men and women throughout history have had to come up with insane ideas to do the simplest tasks such as removing a stain, cleaning your teeth, repelling insects, and more. We have gathered some of the most insane and interesting methods used over time, and you might be surprised to learn that urine was utilized a lot. Let's find out more!
SHARING IS BEST
Families love to share things, but this one might seem a little disgusting. Once upon a time, sharing bath water was common. You might not know that people didn't bath as often as we did today, especially because it was troublesome getting water heated and filling a tub. Therefore, at one point in history, it was easier to share.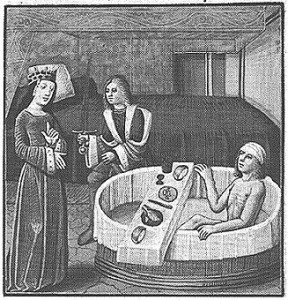 However, it wasn't just families sharing bathwater. You would share it with a whole town sometimes. Additionally, within families, people would clean themselves in order, from oldest to youngest in the family. So, the smallest person in the family was probably taking a bath in some disgusting water. Interestingly, back in the 14th century, they thought that the Black Death (The Plague) spread because people's pores opened up when bathing. Apparently, they believed that being dirty was a great way to prevent the disease.
THE TEETH FROM CORPSES
As we get older, only the people who took really good care of their teeth all their lives can still have their original set. Luckily, technology has made it possible for people to replace their faulty smiles with dentures made of all kinds of materials such as plastic, porcelain, or plastic. Some are permanent while others are removable.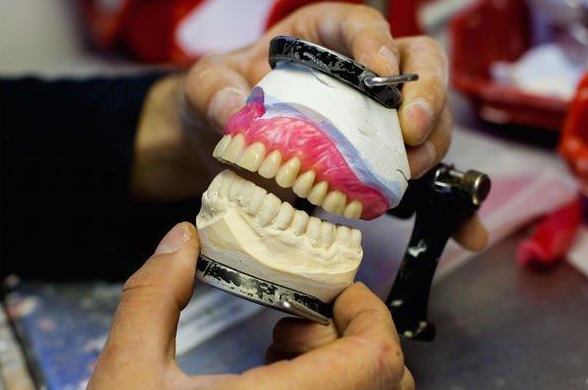 People in the past mostly like had to use dead soldier's teeth. The surviving soldier would pull the teeth out of their gone comrades after a battle. They would later sell them to the dentist, who sterile them and shaped them into artificial gums. In fact, the Battle of Waterloo in 1815 was mentioned by the BBC as one of the places where people scavenged dead soldiers for teeth. 
BEAVER BIRTH CONTROL
We have already mentioned that women long ago come up with the craziest ideas to stop conception, and nowadays, it's just part of our daily life. We can just find anything we are comfortable with or search online for more information. However, people didn't have the advantage of the internet long ago and while some cultures used crocodile dung as diaphragms, some used other things.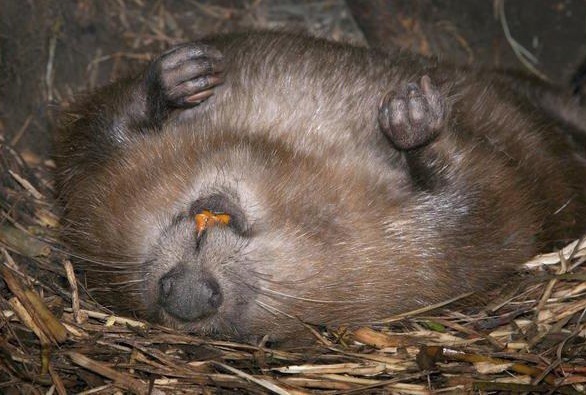 In the 16th century, the women in New Brunswick, located in Canada, made a tea with beaver testicles. They believed that the balls had androgen which would stop reduce fertility by tampering with the hormones in the body. Some would mix the testicles with moonshine; so they would get drunk on the stuff before sex, but we cannot say if it actually worked too well.
NO WHITE TEETH
In regards to teeth, we are all obsessed with the whitest-looking and perfect smiles. There are a million treatments and products that can make your teeth look whiter, although some experts have said that the natural color should not be so white. Either way, you can imagine that obsession with teeth is older than anyone really expects, and some practices are questionable.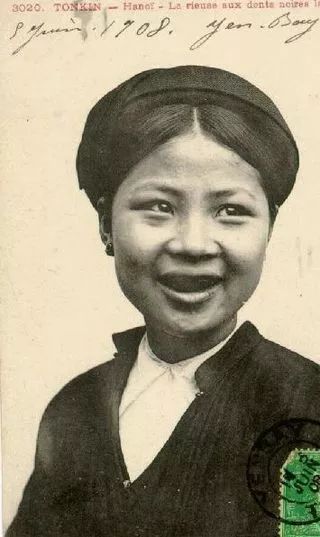 However, white teeth were not always considered the standard for beauty. Long ago, in several Asian countries, tooth lacquering was actually popular. Some experts have even traced the trend back to 200 CE. In Vietnam and Japan, people followed "ohaguro", where teeth are tinted completely black. Several chemicals are added to a smile and in just one week, you can rock that weird smile. Luckily, Japan prohibited this practice in 1870.
USING YOUR HANDS
Aside from the fact that people didn't bathe that often, people didn't wash their hands either. We know now that unwashed hands are a huge factor in spreading diseases. You touch doorknobs and other things that strangers have been in contact with, and if you don't wash your hands, you might get infected.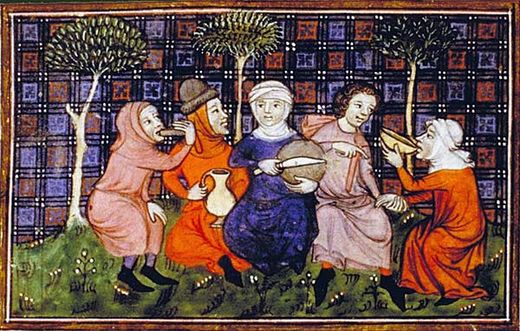 However, there was another issue. There were some ancient cultures that didn't have cutlery, and so, they ate with their food. Therefore, an unclean hand would touch the food which would go inside your body. Also, if strangers are sharing food, or if the cook also had unwashed hands, then the diseases would spread faster.
LYSOL WOULD CURE GIRL ISSUES
Lysol has been a popular house cleaning product for decades, and most people have heard of it at some point. However, it wasn't always regarded for just the house, and it had a harmful ingredient. The antiseptic soap was mixed with cresol, which could cause burning, inflammation, and it was sometimes fatal.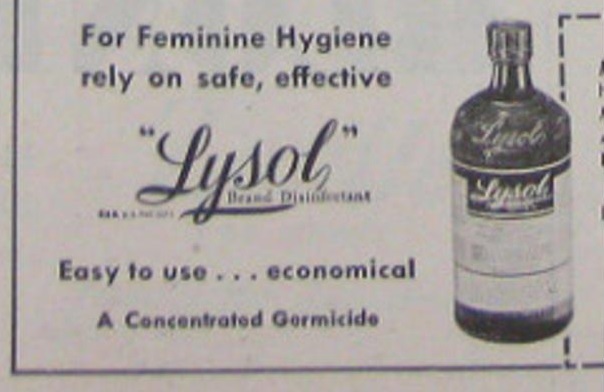 But, they still promoted as a feminine hygiene product. Clearly, women had extremely bad luck in olden times. Firstly, no one wants her vagina to smell like Lysol usually does. Furthermore, no one wants to feel a burning sensation around the genital area or worse. We don't know how long the company got away with this idea, but we hope that no girls were too affected by this craziness.
THE KING'S BUTT CLEANER
For years, most people have looked at royalty like such a glamorous idea of old time. They have tons of money, power, and servants to tend to them. In fact, some don't even dress themselves to this day. However, you might imagine that there's another weird task that they had to do once upon a time. Of course, plumbing is not a recent invention, but people have eliminated waste since the beginning of time.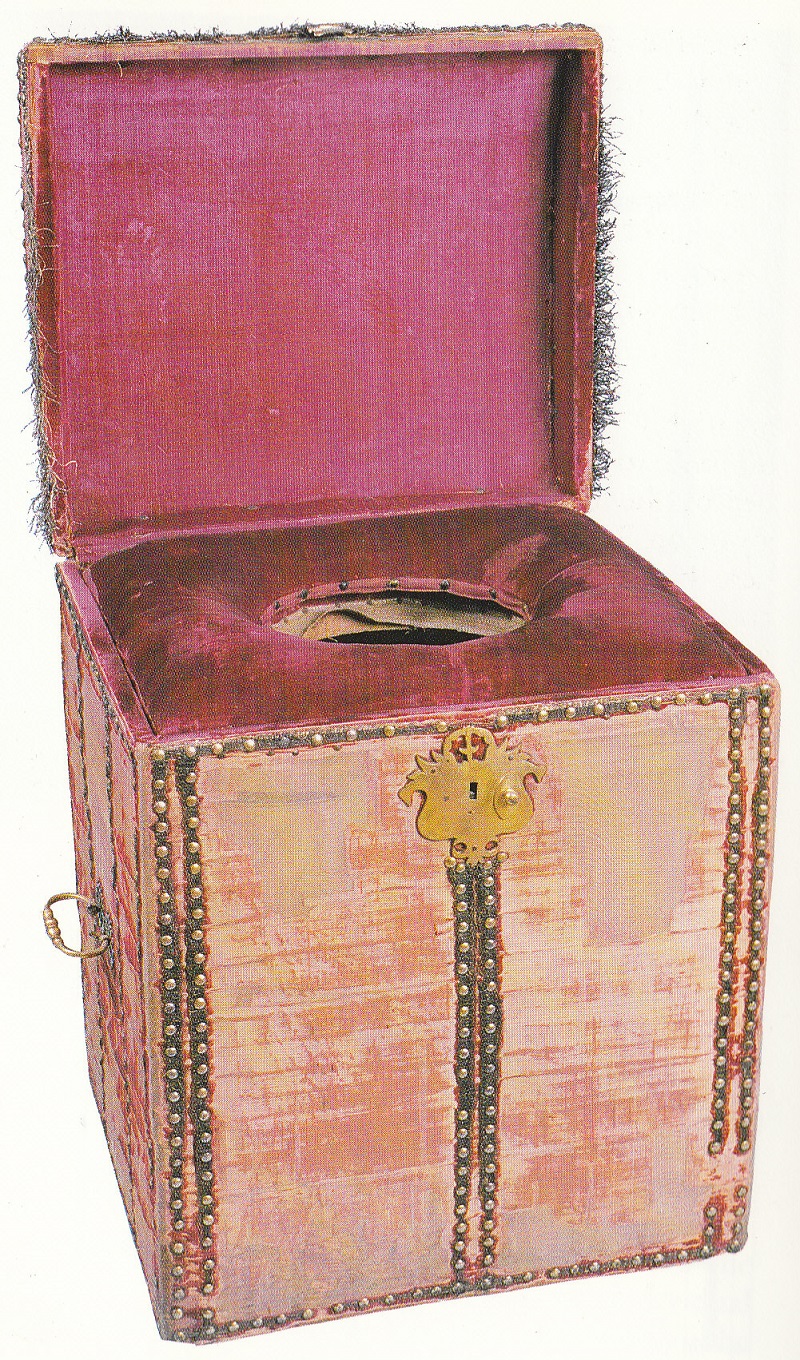 However, King couldn't be expected to clean his own butt. That is where a special servant came in. His official title was Groom of the King's Close Stool. This was an official job since before the 1500s up to the Victorian Era. Since this employee was so intimate with the king, he would become close with the monarch. Sometimes, they confided in this servant more than others.
THE WEIRDEST CONTRACEPTION
Birth control is not a new concept. The many methods we have today are all results of years of researching, and there are a lot of options out there that can prevent pregnancies but also stop the spread of STDs. Those kinds of diseases were not known about back in ancient times, but women still tried having sex without conceiving.
Unfortunately, the old-time methods might be considered completely insane today, and it's hard to imagine what kind of crazy person came up with them. In ancient Egypt, women used crocodile poop as birth control. They shaped the dung into little pieces and place them inside their vagina. Yes, it would like a primitive diaphragm. Now, we know that doing that could have caused big infections, and it probably didn't have the best smell.
THE HUGE HAIRSTYLES
There are many portraits of women with the biggest hair, and some of the epic movies in Hollywood have recreated some of these trends in their movies about the Elizabethan era or older. During the 17th century, having a big hairstyle was the norm, especially because there were so many balls, and women needed to impress others.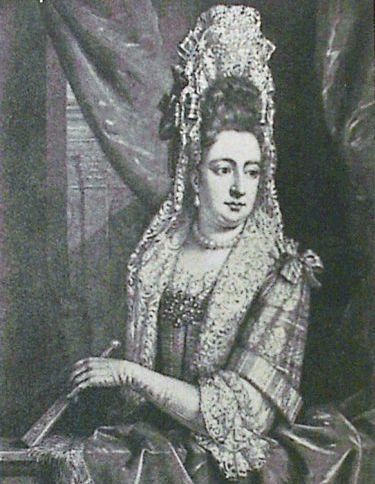 However, there was a huge problem. The ballrooms used for these parties were also adorned by impressive chandeliers. Since there was no electricity, these fixtures had candles. So, there was a huge chance of some hairstyles getting caught and burning up. That's one way to make an entrance, and we have to admit it's funny to think about right now.
FIXING YOUR HAIR WAS DANGEROUS
There are many social studies and experiments that have proven how a hairstyle can affect a person's mood and social interactions. Therefore, caring for your hair and maintaining great hygiene has been done for a long time. In fact, most women carry a comb in their purse just in case. A lot of people just want to look their best at all times.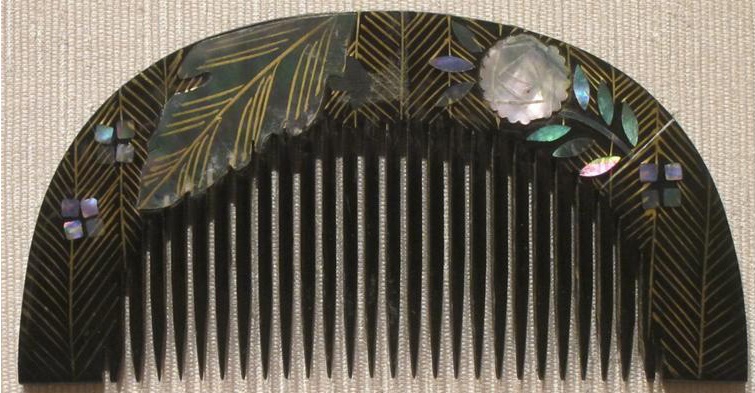 In the late 1800s, tortoiseshell combs were all the rage, but the truth is that they weren't made from that material. They were made using an unstable kind of celluloid compound, which means that they were highly flammable. However, they didn't even need to be exposed to fire to blow up. They would explode just being near a heat source. 
SOMETHING TO INDUCE VOMITING
You might have heard of "eating yourself sick", but it's usually a warning from your parents. However, once upon a time, it was actually done for recreation. Back in the 18th and 19th century, there was a particular way people induced vomiting. Nowadays, "eating yourself sick" just means ingesting all kinds of unhealthy food too quickly and suffering from a stomachache.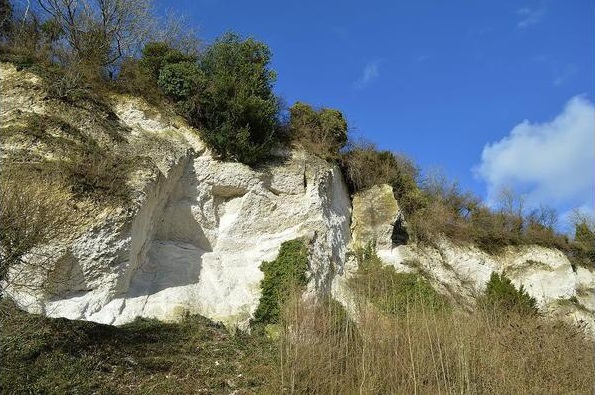 However, back then, people eat white chalk on purpose. For the most part, chalk is harmless, although some people don't like touching it because they are sensitive or allergic to it. Some women of the past used it as a powder for their faces. However, other women thought that eating chalk would make their skin naturally paler, which as mentioned earlier, was the trend. It seemed to work because vomiting will make you look pale. But, sick is not pretty.
WAXING WITH X-RAYS
X-rays were invented in 1895 by Wilhelm Roentgen, and this electromagnetic radiation is currently used to see bones or other internal data about a person in the medical field. However, you might be surprised to learn that X-rays were also used to remove body hair in the early 20th century. Unfortunately, they too the practice to extremes that were ultimately dangerous for their health.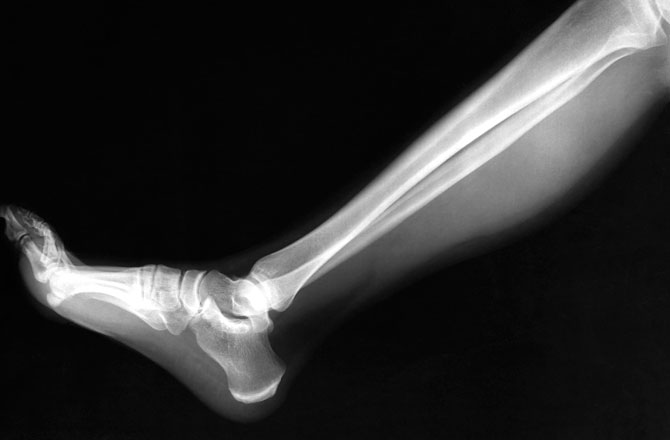 Nowadays, we even wear protection, such a vest, during a teeth x-ray. But, back then, they had no idea that radiation was so dangerous for living beings. People who hated body hair would expose the area to around a maximum of 20 hours of radiation. Obviously, when these people got an intense kind of cancer, scientists started to notice the awful side-effects of this exposure.
THE RICH HAD SUGAR
A long time ago, certain things signified a higher status others. Things like paler skin, flashier clothes, and food indicated that someone was richer and had a better socio-economic standing than the rest. In the Elizabethan period, one of these indicators was sugar. The sweet treat could only be purchased by the wealthy, but there is a huge problem.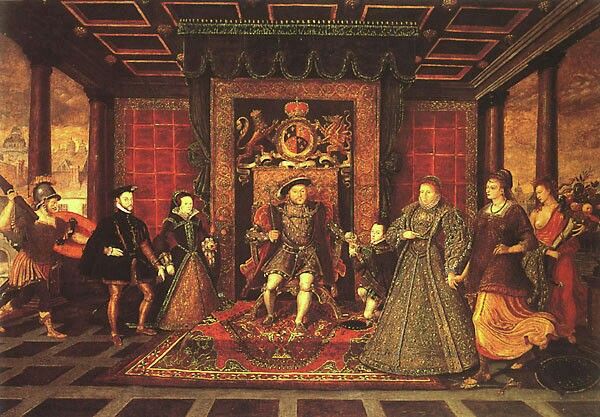 Since they didn't have toothpaste, the sugar led to many teeth problems. However, the aristocrats of the time said that tooth decay was the norm. Therefore, tooth decay was also a symbol of being rich because it meant that you could afford the best food. Meanwhile, the "trend" was even copied by some lower-class folks who pretended to have gingivitis to seem wealthier. Luckily, they soon realized that teeth issues were no joke and rather painful.
HAIR
There have been several times in our lives, especially for women, when we go to a salon and get the best hairstyle of our lives. We tend to wish it would last longer without much fuzz, and it seems that the women in the 18th century also had this idea. However, since their hairstyles were even more complicated than the popular ones of our time, it was easier not to remove the "do" at all.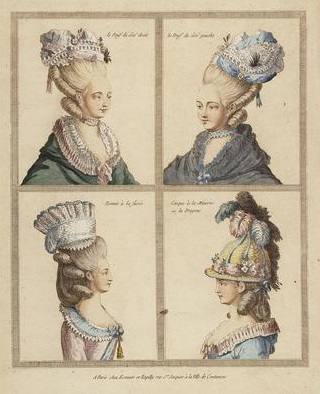 Therefore, women wouldn't wash their hair regularly. After getting their locks in the big style, some women might even go weeks without removing it, and we cannot even think about the accumulation of grease inside the coiffure. Additionally, most of their styles needed a bunch of lard to keep up, and not washing it for even a few days must have produced a disgusting smell.
HONEY ATTRACTS FLIES
There is a popular saying that reads: "You catch more flies with honey than vinegar". This was particularly true for ancient Egyptians, although they took the meaning literally and not figuratively like most of us do nowadays. Honey is made by bees from the pollen they collect from flowers, and it has been used for many medicinal and cooking purposes for hundreds of years.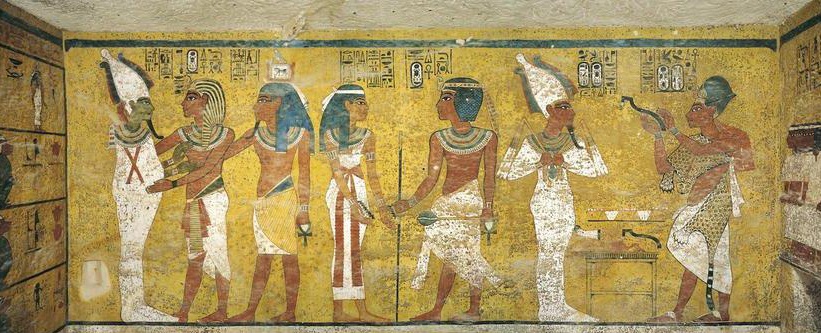 It's rich in antioxidants and antibacterial components, but Egyptian Pharaohs had another use for it. They used it to keep flies away from themselves, but it was really cruel. They would poor the substance in their servants and slaves so that the flies would go them instead of going to the Pharaoh. The servants probably had amazing skin, but being surrounded by flies seems horrible.
THE DEAD WERE THE CURE
It's hard to think about old medicinal methods when there was little to no information. The few bits of knowledge were passed down, but no one could tell they were really accurate. Painkillers and antibiotics are fairly new inventions, but people had a need for them for a long time. Some people even believed that eating corpses and drinking blood would fix their aches.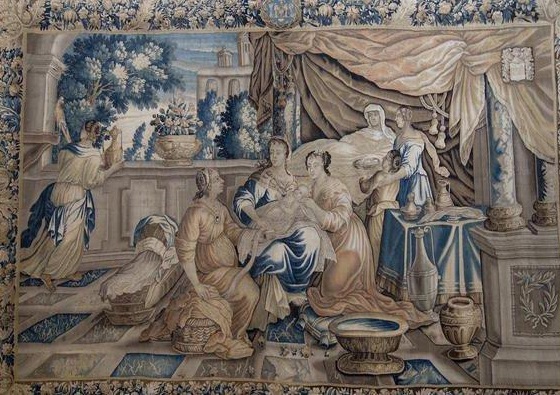 In the 17th century, the practice was even called medicinal cannibalism, and it involved something disgusting. Physicians would ground up pieces of a corpse into powders which would be used to stop bleeding, headaches, and other painful situations. It has even been said that King Charles II had a particular concoction called King's Drop, which was made out of alcohol and human skulls turned to tinctures.
PALE SKIN WAS BEST
Back in the day, white skin was considered the ultimate sign of aristocracy and beauty. You might have seen many portraits of pale women from the past, and that's because it was the perfect way to show off your socio-economic status. Basically, pale skin meant that you were so rich that you didn't spend any time in the sun. Furthermore, it applied to men and women.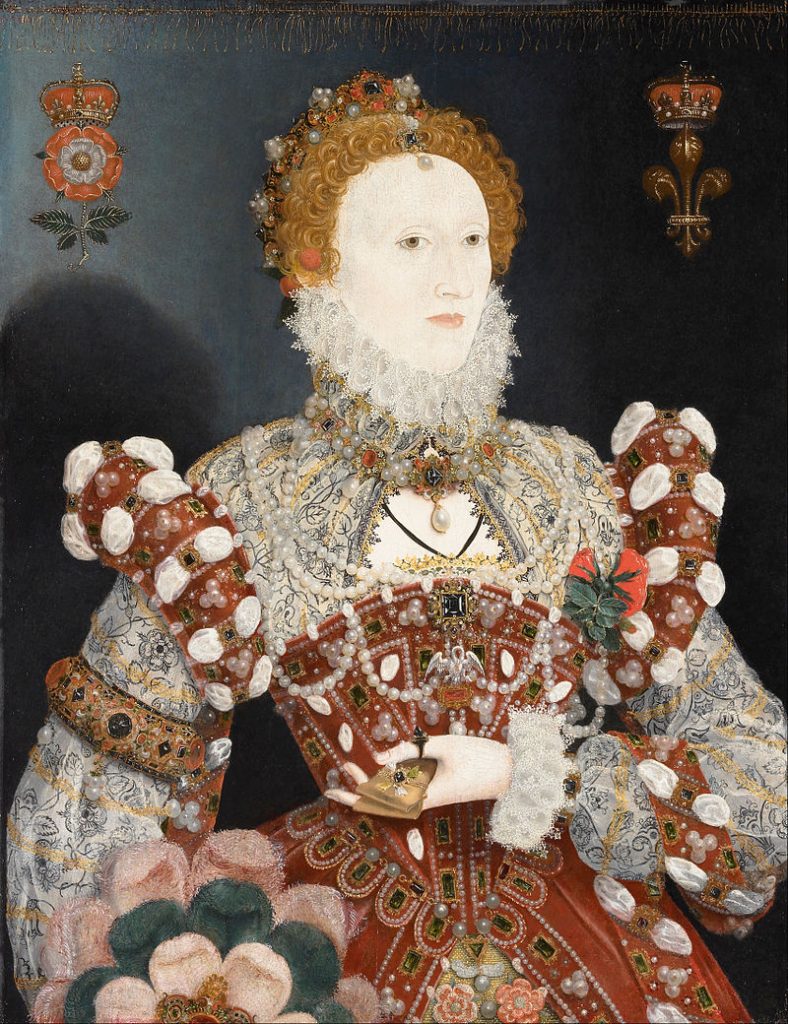 One of the best ways to get paler skin was using white makeup, and people still do it today. However, years ago, a lot of makeup had a lead base, and modern advancements have discovered the dangers of the material. Now, we know the lead will actually eat through the skin and get inside. Back then, people noticed their damaged skin but didn't know the cause; so, they ultimately put more makeup on. It would eventually lead to lead poisoning.
MOUTHWASH AND STAIN REMOVER
Some of these hygiene methods are pretty interesting, although many are disgusting. However, things might get worse when you learn that urine was used for many purposes throughout history. It was once utilized as a source of electricity, and it was also a great stain remover. However, that doesn't sound that bad, after all, it had ammonia.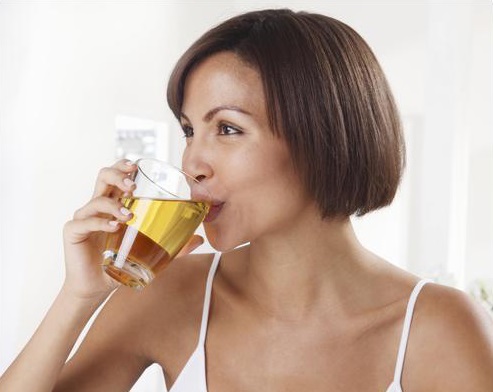 The yucky part is that some culture thought that it could make your teeth whiter. The ancient Greeks considered it a great mouthwash. These people thought that aside from preventing oral problems by eliminated the bacteria, it would also make teeth whiter because of its stain-removing properties. Urine has even been used to tan leather too.
SILPHIUM CONTRACEPTIVE
There are several species of fauna and flora that have disappeared from this earth due to several reasons. Sometimes, humankind has been responsible for some extinction, and that's the case for the silphium plant. This plant was used by Ancient Romans as birth control. Clearly, birth control has been an issue in the world for a long time.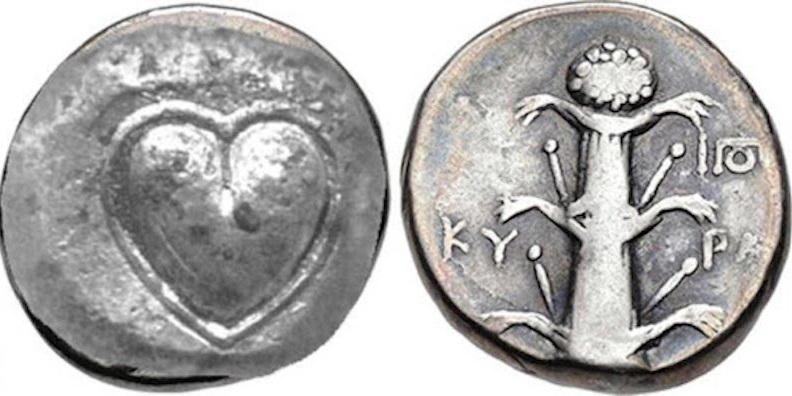 Sadly, the Romans used so much of it that the plant disappeared even before the Roman Empire ended. The reason might have been that silphium was also utilized as seasoning and perfume, and now, the only evidence we had that it once existed is a picture of the plant on their old coins. Silphium was a kind of giant fennel, and their seeds were even more valuable than silver.
MULTITASK BARBERS
A person with many skills can find a lot of different jobs, and they can earn a lot with their valuable knowledge. Regardless of the time period, anyone who was able to do several things at once was worth a lot of respect because they make life easier. This applied to ancient barbers, who were also dentists, which might sound crazy.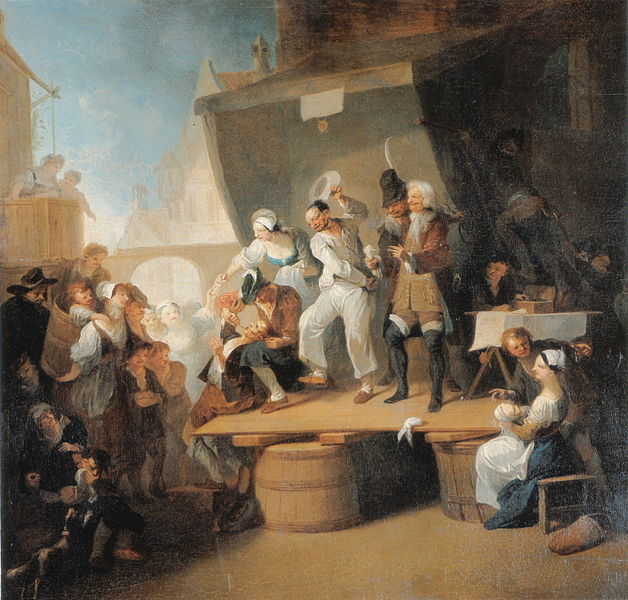 You have to remember that dentistry is a fairly new practice, and dentists weren't always available. Therefore, barbers also stepped in when it was time to pull teeth out. They were not performing cleaning or anything complicated, but when a rotten tooth needed to come out, you went to the barber. That way, people could cut their hair and fix their aching tooth in one visit.
THE SAME CLOTHES ALL THE TIME
Fashion is a huge part of many people's lives. We are surrounded by ads selling clothes for all sizes, in all colors, and for all tastes. You can get anything as long as you have enough money. Furthermore, some people change their style depending on the season, especially if it's chilly. However, in olden times, most people just had four outfits.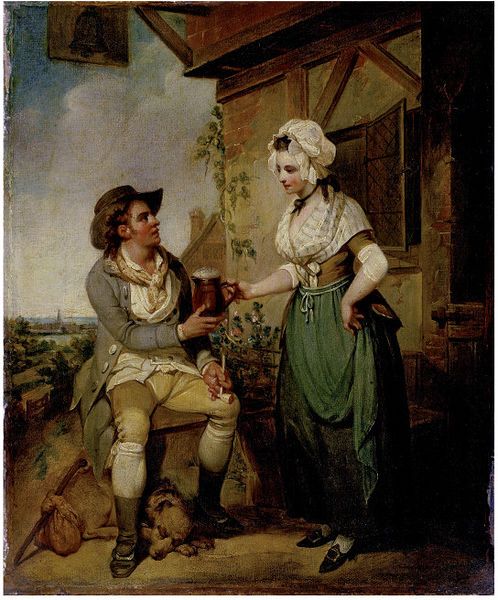 There was one specifically designed for each season, and there were only four because most people would not change clothes that often. They didn't like wearing something different, and most would wear the same thing to bed as well.
A DIFFERENT KIND OF PAD
After reading about several methods of birth control throughout cultures, you can imagine that dealing with periods was a huge problem for women as well. Aside from having no painkillers for the cramps, there were no tampons, menstrual cups, or practical pads available. So, these women had a lot of problems during this time every month.
Over the years, women have found a way to deal with this messy situation. From being sequestered to making special underwear, these women were really resourceful, and one handy element was moss, which could be turned into a pad. This happened during the Middle Ages, and the moss was also used as toilet paper. Some surgeons even though it had antiseptic characteristics.
THE SOLUTION FOR BALDNESS
Both men and women can suffer from alopecia or hair loss. At some point, when we get older our hair starts falling off, but some men have it especially hard. It's not a deadly condition, and most people pay no mind to it. However, there are others who have a difficult time with it, and we have to admit that it's a psychological impact.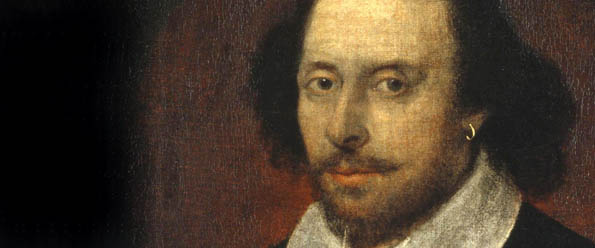 Doctors have come up with all kinds of treatments to stop hair loss or bring hair back nowadays, but they are had certain methods in the past. Some had the idea of mixing chicken poop and potassium to stimulate hair growth. However, that definitely didn't work. Researchers are using stem cells to make human follicles, and a US group has come up with a way to guide the cells effectively to make it happen. They are using a biodegradable "scaffold".
NO MORE FRECKLES
Freckles are natural flat spots found in the skin, and some people have more on their faces than others like the girl in this image. Some appear when you get too much sun exposure, but they are not considered dangerous. Moles are the ones most attributed to cancer, but freckles, in general, are pretty harmless.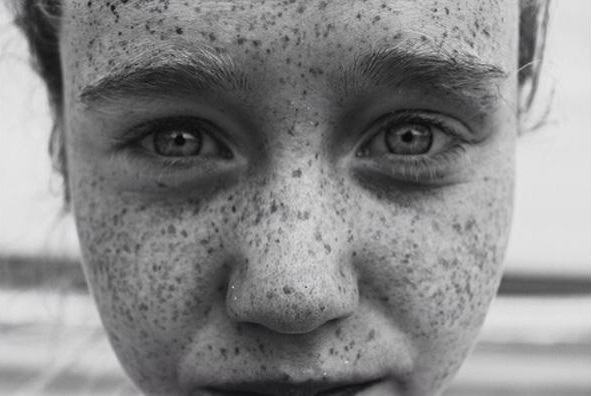 However, long ago, people thought that they were not natural and wanted to remove them. One the "cures" for this skin condition was sulfur. That might not sound that surprising because there are several treatments for acne and skin patches that are treated with substances that include sulfur. But, using it for freckles was pretty useless.
NO WASHING CLOTHES
The winter season can be brutal in several countries. Everyone needs to dress warmly and try not to catch a cold or get wet because of the amounts of snow. Years ago, it seems that personal hygiene was not that important during the winter months. In the winter, most people wouldn't wash their clothes, but the reason is that it was simply too chilly to be naked.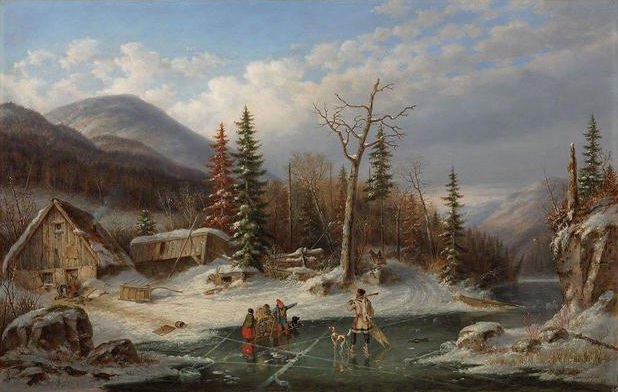 That's reasonable, especially considering the fact that they probably didn't have space heaters or washing machines. They probably did not have many outfits in the first place, and most of the rivers – where they washed their clothes – were probably frozen solid. Furthermore, during the winter, people don't sweat that much.
HERBS FOR TEETH CLEANING
Dentistry might be a fairly new practice, but people have considered cleaning their teeth for a long time. We already learned that Greeks and Romans used urine as a mouthwash, but there were other methods that were probably the first inspiration for our current hygiene methods. People used herbs to clean their mouths.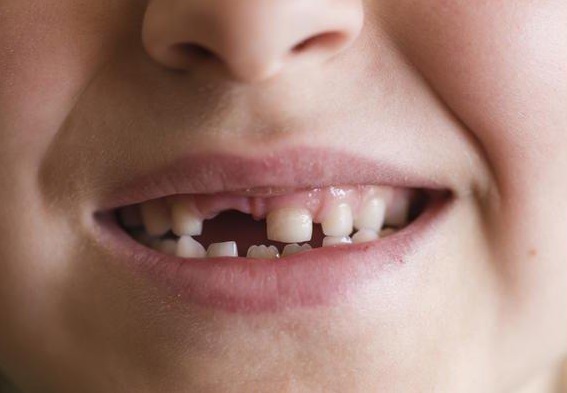 The most popular herbs used for cleaning was rosemary and, of course, mint, which is still common today. The huge difference was that they used to roast the herbs before using them for cleaning, and we have to wonder what kind of taste it had. However, it had to be better than using urine. Meanwhile, some people today still try homemade remedies that might be more natural than in-store kinds of toothpaste.
NO MORE LABOR PAINS
We are lucky to live in a time when women don't have to suffer that much during labor because there is spinal anesthesia and other painkillers that can help. However, some women still refuse these substances, opting for more natural births. In medieval times, there was simply no other option than facing the pain, but they definitely tried reducing the discomfort.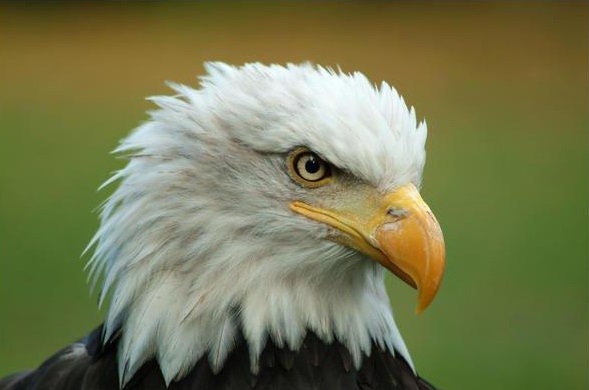 We have already learned that poop has been used for several different things like birth control, but eagle dung apparently eased the pain of labor. Furthermore, it was also utilized as an inducer of birthing. But to stop the pain, they mixed it with oil and vinegar. Women had to drink during this painful period.
SHOE POLISH WAS DEADLY
One popular saying is that "if you give a girl the right shoes, she can conquer the world". That might be true, but you have to make sure that your footwear is well taken care of. Once upon a time, shoe polish was extremely important to people, and some would actually use a risky substance. In the early 20th century, one vital ingredient of shoe polish was nitrobenzene, which would achieve the desired results perfectly.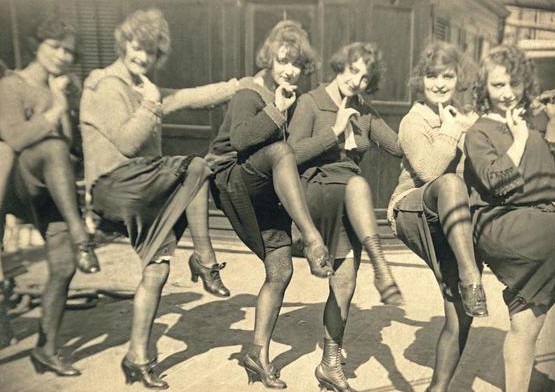 The problem is that nitrobenzene can cause fainting episodes, especially if the person had to rush and put their shoes on right after a polish. It can also be deadly is you have been drinking liquor and then inhale the element. That's a dangerous mixture for people who were going to a party right after having their shoes shined.
INTERESTING TOOTHPASTE
The ancient Romans came up with many solutions and shaped their society in incredible ways, but they did have some questionable hygiene practices that we have already discovered. However, there is a lot more to learn. They used mouse brains to clean their teeth. It was mixed sodium bicarbonate to make a paste, and then, they applied it.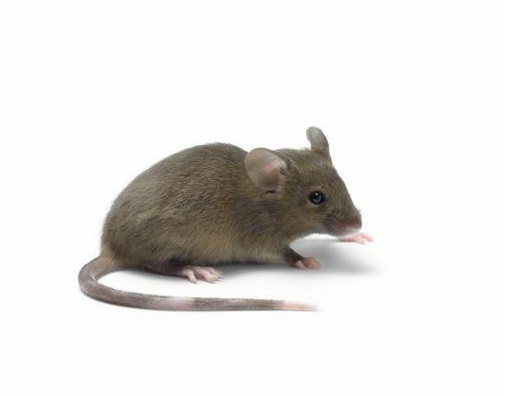 It might have been the first bases of toothpaste, especially because sodium bicarbonate has been a component of the product for a long time. We have no idea if mouse brains had any benefits, but the Romans sure were creative when it came to caring for your hygiene. Although, we still cannot imagine what was going through the first person's head when he came up with the method.  
SOMETHING TO CLEAN CLOTHES
This is another item that explains a Roman cleaning method. Clearly, the Romans were obsessed with hygiene, although they tried the weirdest things. Their society had some of the greatest thinkers of ancient times; so, we cannot fault them. In fact, many of their things were probably the inspiration for future products. Meanwhile, we have already seen that urine was a common mouthwash.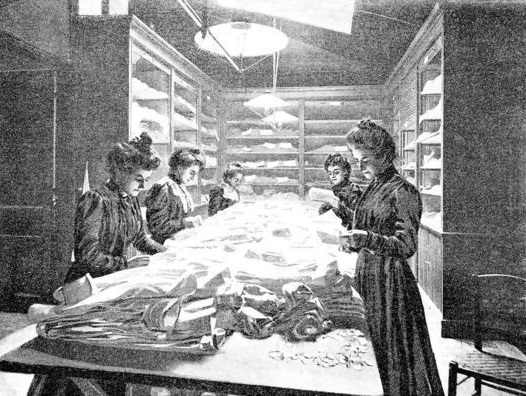 But, it was also used to do laundry. As an effective stain remover, the liquid could remove dirt and grease from their clothing. How would they get enough substance to clean their clothes? Well, there were public containers where people could relieve themselves, and then, those were taken to the laundry for washing clothes. We cannot imagine the smell, though.
THE REASON FOR MOATS
Moats might look pretty outside castles, and these structures often remind us of fairytales. They were used for protection as people couldn't reach the castle if the bridge was up. However, you might not think that they are so romantic-looking after learning that they were also the public sewer for the people in the castle.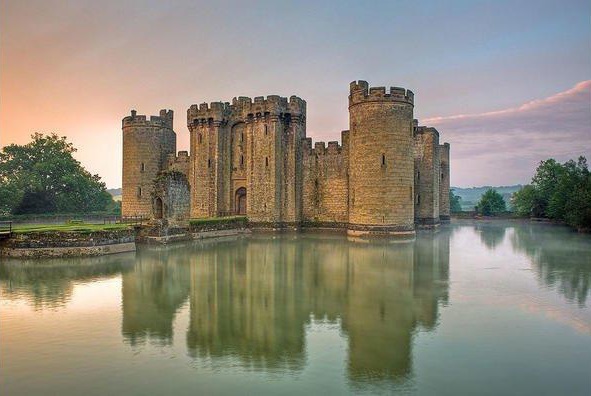 No one wanted to swim in those waters, which might have increased their use as a protection. Aside from human waste, the residents of the structure would also throw away food scraps in that moat. That's a recipe for some really awful smells and pretty water-born pathogens like cholera. We are so lucky to have amazing sewage systems nowadays.
PRETTY BUT DEADLY
Nowadays, everyone is worried about all the chemicals we have used in the past to look prettier, and we are getting more informed about the real long-term side-effects of using such products. People are trying to find more organic materials for the same purpose and how they can be mass-produced. Meanwhile, women in the 16th and 17th century used a particular kind of plant for beauty.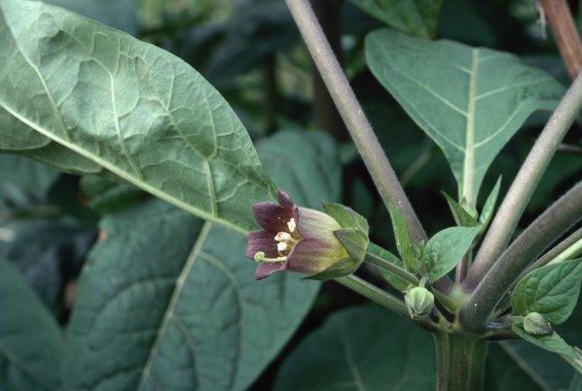 However, Belladonna was also poisonous and caused hallucinations. Women would actually drink the liquid from this plant to dilate their pupils so that they would look wide-eyed and pretty. However, the effects of the hallucinogen might have also made them look crazy while seeing things that nobody else saw. Furthermore, women also used the petals as a blush for their cheeks.
STRAW ON FLOORS
Back in the day, there were not comfy beds or a store nearby that would offer all kinds of payment plans to everyone. People had to make the best with what they had, and everything could be used in many ways. Cement hadn't been invented yet, but no one likes to have a floor made out of dirt in their own home.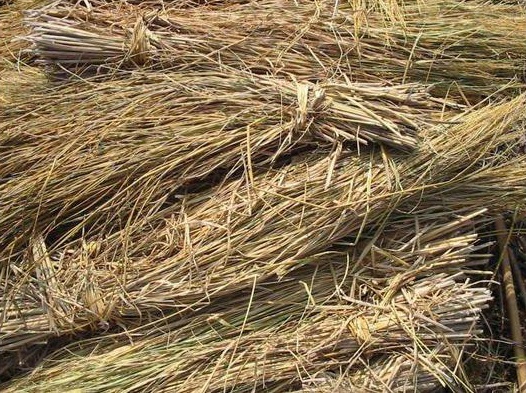 Furthermore, wood was simply not used at the time, and the only other option was straws (the kind similar to hay). The straw was also the way to protect their feet from the cold and moist ground, and it was most likely used as their bedding as well. They would place several layers and only replace the top part every once in a while.
NO CLEAN SURGERIES
Some germs can affect plants, people, animals, and basically any living thing out there. There are some bacteria inside our bodies, but other pathogens can really make us sick, and it could lead to death in olden times. The reason is that people had no idea what germs were or how they spread. It wasn't until the mid-1800s, that physicians started cleaning their instruments.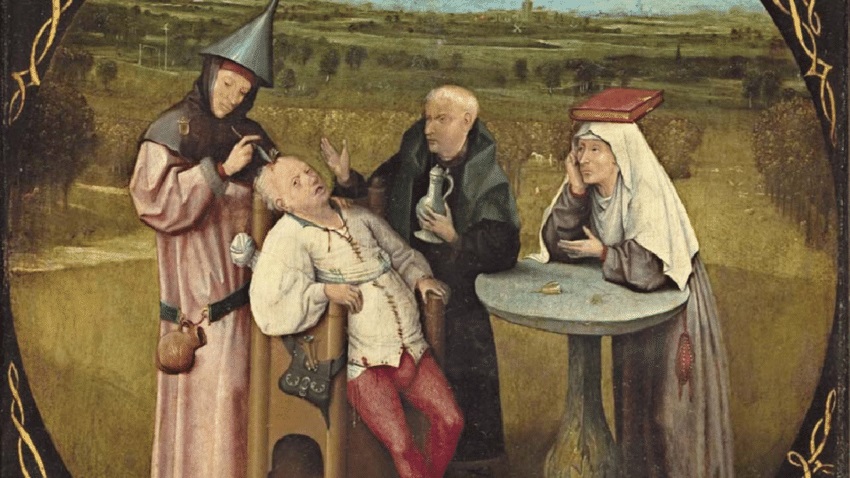 Surgical procedures might not have been as complicated as they are now, but they were still needed long ago. Sadly, doctors didn't know about sterilizing their tools every time they used them. Therefore, all procedures before the mid-1800s were completely compromised, and obviously, they led to many complications for patients.
DANGEROUS USE OF MERCURY
Many people around the world suffer from cold sores, which are tiny blisters that appear every once in a while around the mouth. They are caused by a herpes simplex virus type 1, and it can be spread through saliva as well as skin contact. There are also many treatments that will clear the blisters out quickly, although there is no cure for herpes still.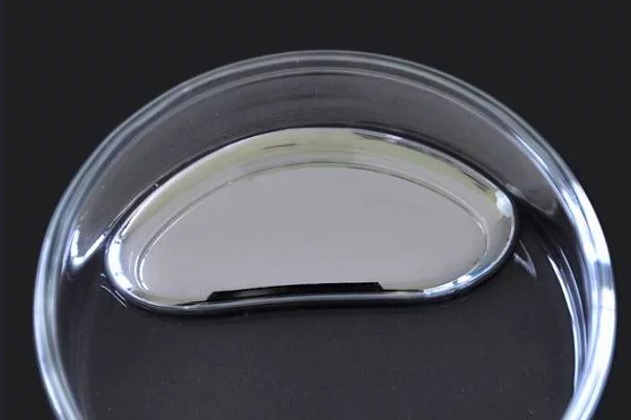 However, people in the past had a new idea. They would treatment their ailment with mercury, which we know is a rather toxic metal. At room temperature, it acts as a liquid, and at some point, someone thought it would work as a great soother for cold sore. Obviously, it didn't work, and old physicians would say that the poisoning symptoms are just a worsening of the original disease patients wanted to treat.
LEAD WAS EVERYWHERE
We have already mentioned many women using lead-based makeup that would eventually ruin their skin and make them sick. This material is a heavy metal, which means that it could handle huge weights. Therefore, people thought it would be great for water storages as well as their pipes and vats. Later on, it was discovered that it could be pretty harmful because people drink or bathe in that water.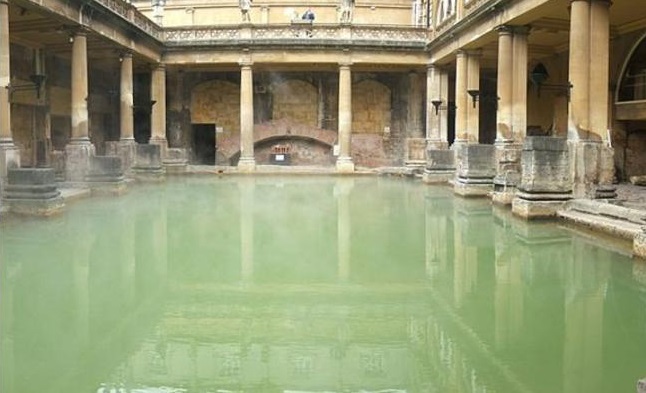 Lead is present in the environment on a regular basis, but it's not in big quantities. So, no one would be too exposed to the substance unless they worked or visited a special facility. Meanwhile, children are more affected by lead than humans because their brains and nervous systems are still developing. Some of the side-effects might include anemia, low IQ, and problems with growth.
CAUTERIZATION WAS THE BEST OPTION
We have already said that sterilization was not even thought about at some point because people didn't know what germs were. However, surgery was still performed, and we still cannot imagine that they were very cautious with wounds. The most important part of medieval surgery was cauterization, which was essentially their only way to close after being done.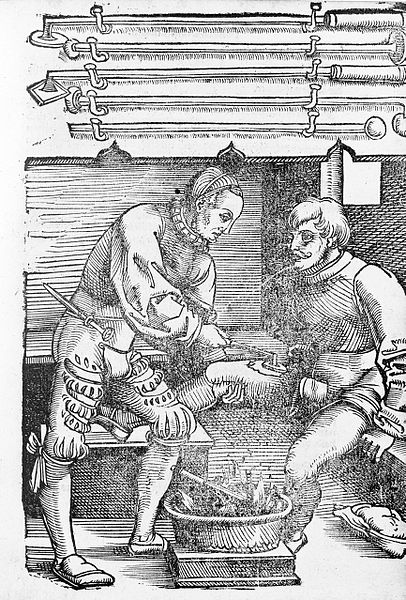 It's the process of burning a specific part of the body to close the wound. If someone needed an amputation, cauterization was perfect for closing the big opening. It's still very much a part of today's surgeries, but they have much fancier tools for the procedure. Doctors only apply electrocautery or chemical cautery on certain occasions. While we all think that fire burns away bacteria, the old procedures actually caused infections that could lead to death because there were no antibiotics.
CRACKERS TO STOP CRAVING SEX
Cooking is wonderful and eating a delicious treat can be the best part of your day. You might have made many recipes using Graham crackers such as cheesecakes, pies, and others. But, you might be surprised to learn that these biscuits were not meant to be a snack or an important part of homemade baking. The creator, Sylvester Graham, actually made these cookies for a whole other purpose.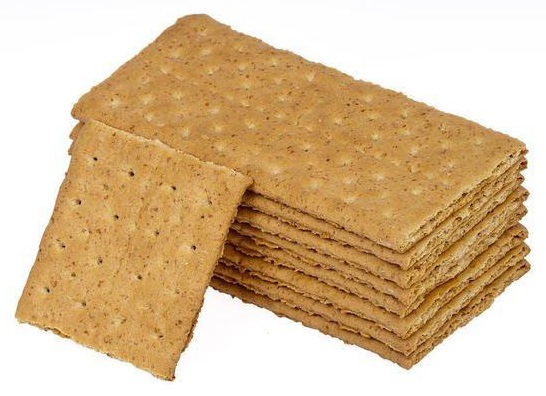 They were sold to stop people's libido and going into inappropriate intimate encounters. There are several diets meant to stop people from gaining weight, but we had never heard of one designed to stop sex. Graham believed that having a diet with whole grains, vegetables, and fruits could help Americans reach salvation. Fortunately, Americans had a better idea: S'mores.
THE FIRST DEODORANT
The first commercial for deodorant was presented in 1888 by Mum, and it was made by a US inventor in Philadelphia, Pennsylvania named Edna Murphey. We have used it for the decades, but people in older times had to come up with their own ways to reduce the odor from under their armpits. They would use a bunch of things just to stop the smells such as the nosegays mentioned before.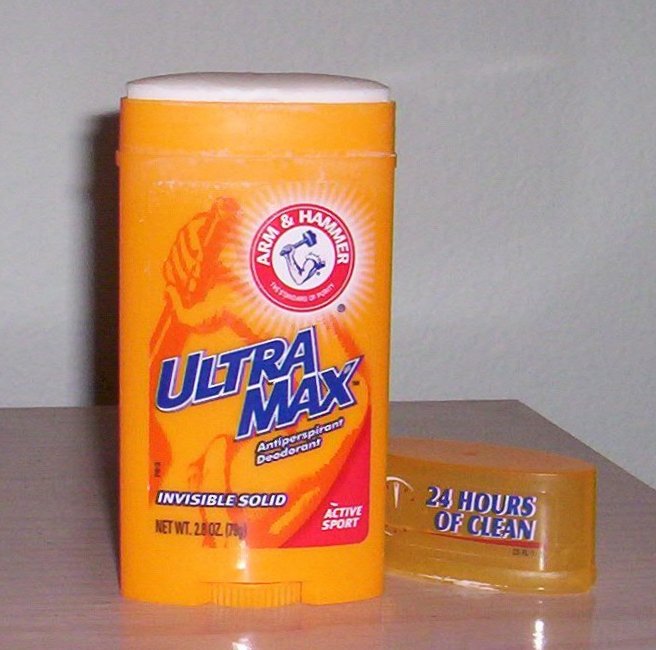 Normally, people would not speak about your bad odor to your face, considering the fact that probably everyone smelled pretty rank due to their lack of frequent baths. Meanwhile, Edna's brand was called "mum", which is a sort of slang that means "to keep quiet". It was cream that would kill the body smell and had a subtle scent.
WIPING BEFORE TOILET PAPER
We can buy toilet paper in almost any store, and it's has become the best way to clean your butt when there is no water around. However, you might have experienced the awful situation of having no toilet paper around when the need arises. It might have been while camping or at a public bathroom. So, imagine what it was like before the invention of this handy paper.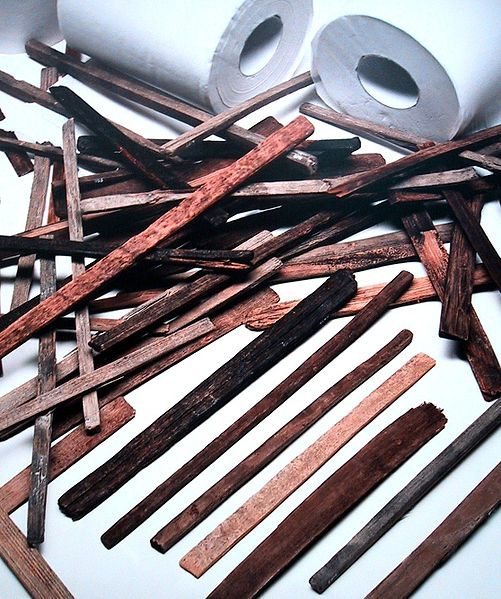 In the olden days, they might have used leaves, which you can do when you're camping, but they also had rags, sticks with cloth, and some would utilize their hands. In Japan, they would use the sticks particular to clean their dirty parts back in the 18th century. Therefore, we have to be glad to have been born in this era.
KILLING BED BUGS
In the 1940s, people would use kerosene to kill bed bugs, but it was a homemade remedy. It was considered one of the most popular methods of getting rid of those pesky critters. Some would say that it worked great, but others would claim that it didn't get rid of the bugs. Nowadays, people actually have to tent their houses and get an expert to treat the problem.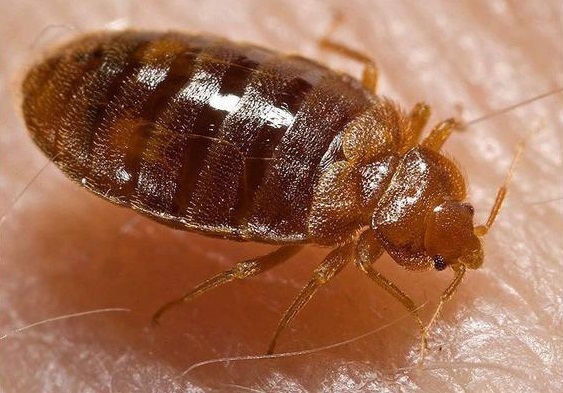 So, we are lucky. But, we have to wonder how people dealt with the horrible smell of kerosene, and there were some serious safety issues regarding the product. Kerosene is highly flammable; so, there might have been some accidents a couple of times.
OLD-FASHIONED TAMPONS
You might not know it but tampons have been used for thousands of years. They were not the modern kind with the easy applicator, but they still worked. Researchers discovered that Egyptian women used special tampons created from soft papyrus, and Roman women made them out of wool. However, they also did something else.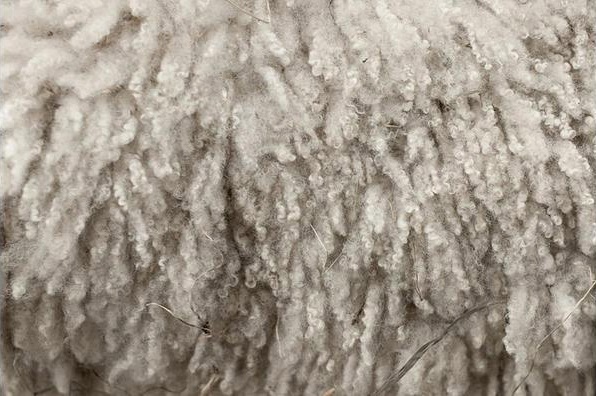 As you might have guessed, the Roman decided to soak their tampons in substances like opium for pain relief, and they also utilized belladonna to dilate the cervix. Most tampons nowadays are made out of rayon and cotton-rayon. There are even some organic versions that were based on some of the original tampons from the early 20th century created by Dr. Earle Haas.
NO PLUMBING
Plumbing is one of the best parts of being a modern society. You can easily clean your house and dispose of dirty waste. Meanwhile, human waste is discarded without issue. However, people had their own methods back in the olden days. They would normally discard their stuff in large bodies of water like an ocean or river, which is one of the reasons why most people settle near them.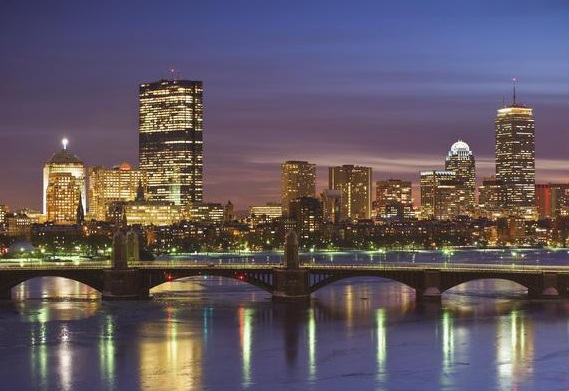 In the water, the waste would dilute and disappear in an organic way. So, they weren't polluting eat. These days, sewage goes through a process before it's dumped at sea, which is supposed to be better for the environment. Furthermore, it decreases the foul smell. Luckily, we don't have to worry about this issue.
CERTAIN ADVERTISING WAS ILLEGAL
Due to the Comstock Act of 1873, the advertisement of birth control products was banned in the United States. Furthermore, there was also a prohibition of distributing these items all over the country, which sounds insane. In fact, the postal service office was allowed to confiscated items ordered by mail, but luckily for these women, companies came up with certain ideas.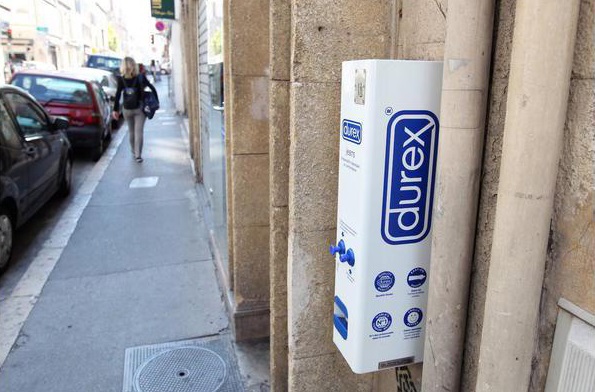 They couldn't speak or give information about their products, but they decided to market them with other terms such as "marital hygiene" and "feminine hygiene". The items were sold thanks to the plan, and women got the help they needed.
GUNPOWDER FOR TEETH
Teeth-cleaning was a huge issue before the invention of toothpaste. We have already learned that the Elizabethans deemed tooth decay trendy because they had sugar, others used herbs to maintain fresh breath, and Romans had urine mouthwash. However, in Regency times, the British had another idea. They would mix gunpowder and alum for their oral hygiene.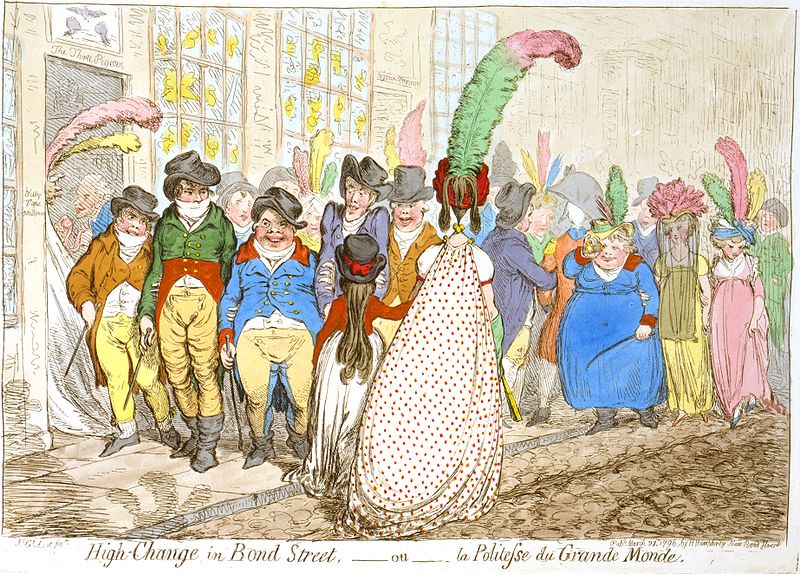 We cannot imagine who came up with the idea, but at least, they were no longer considering falling teeth a good thing. This was just one of their many experiments with oral cleanliness. Gunpowder has the ability to burn quickly, which is best for firearms, and it was created in China hundreds of years ago. It was the first chemical explosive. Meanwhile, alum is a chemical substance that helps in teeth whitening and helps avoid gum disease.
GO IN THAT HOLE
From this list, we know that humans tried using everything to solve simple tasks, and that might be the reason why our lives are so simple, at least, in terms of hygiene and cleanliness. Thanks to their resourcefulness, people have managed to discover what works, what is dangerous, and what is useful. The toilet is one of the best inventions ever made.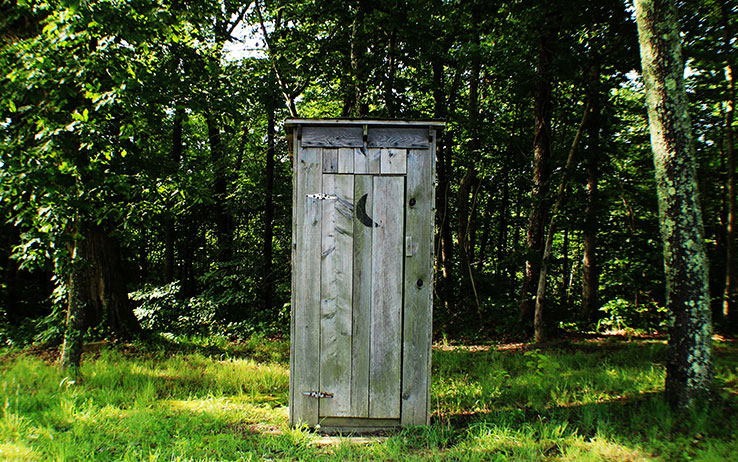 Ancient people didn't have modern plumbing, but the toilet goes back further than those systems. In olden times, a toilet was simply a hole in the ground that you would then cover up with more dirt. Later, they invented outhouses for a little more privacy, and they were called "drop toilets". Luckily, we don't have to deal with any of that, unless we're going camping.
THE HONEY CORPSE
Mummies were obviously used in many ways throughout history for medicinal purposes, and that's just crazy to us. There are texts in medical texts from 16th-century China that talk about the practice of making a mellified man. A mollified man is created when an older fellow who is near death starts eating only honey.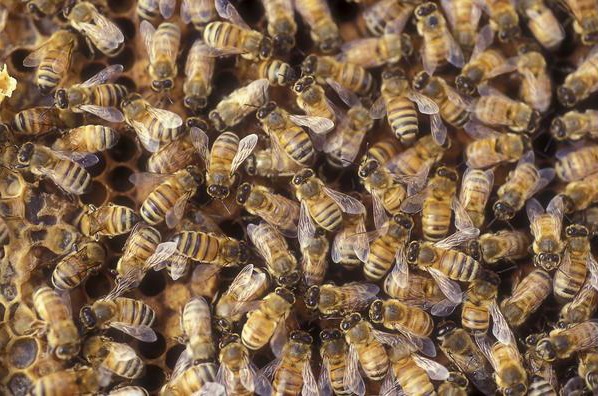 This society believed that everything would eventually turn to honey inside their bodies, even their sweat and poop. They would place these people in a stone coffin that had a bunch of honey as well. Later on, they would sell pieces of the body off as cures, and people believed that eating them would heal many things such as broken bones.
BLOODLETTING
The human body is a mystery, even though we know so much about it. Some people that a miracle created every living being and others think it was the product of years of evolution. Either way, life is almost like magic, and women have the ability to make babies. They also have periods, which can be rough, but they expel blood to get rid of the unfertilized eggs and get ready for the next one.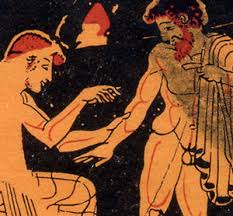 Meanwhile, ancient doctors thought that the blood released during this time actually got rid of "bad humors". Therefore, it was believed that any released blood was good for the soul and the body. This developed into the practice of "bloodletting", where physicians would take blood from their patients to cure diseases. They often used leeches to help.
MUMMY POWDER WAS THE CURE
It might sound surprising but Arabs were fond of using mummy powder for several things. The product is known as "mummia", which comes from the word "mūmiyā", and it's the resin exudates of the embalmed dead Egyptians. It was considered pretty effective at curing several diseases. It could treat cuts, bruises, and even help with bone fractures.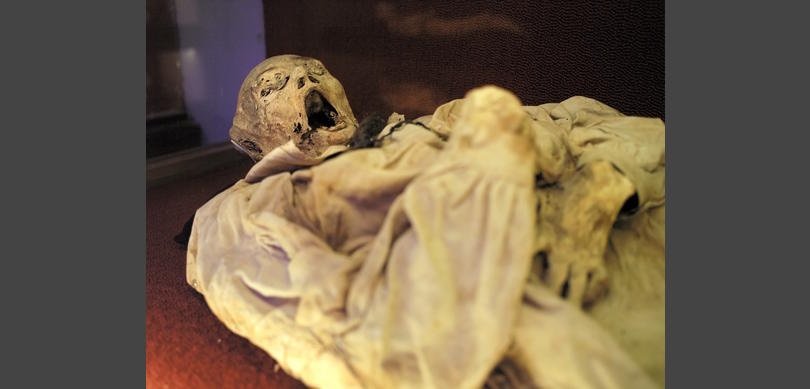 If digested, they believed that it might help with tuberculosis and belly ulcers. Europeans also used it as well, and the demand was so high during the Crusades, that it spawned many more expeditions south in search of more mummia. The use of it can be traced back to Persia with the famous "mumiya black pissasphalt" that was used for injuries and fractures.
FLOWERS TO MAKE PERFUME
Flowers are used for many products like perfumes and cleaning supplies. Their scents can be pretty pleasant and used to disguise other foul smells. That's exactly what ancient people did with flowers because they normally had horrible body odor. People didn't bath or clean themselves as often as we do today, and they needed something to hide it.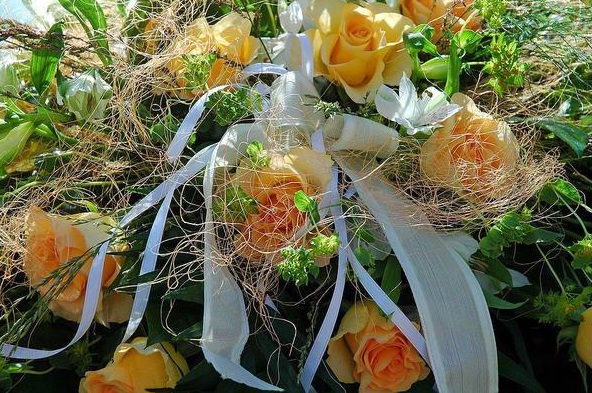 That's why "nosegay' was invented, which is another way to say bouquet. The word literally means "a happy nose", and it was meant to make everyone joyous as well. Some people still use perfumes and deodorant to hide their B.O. when they haven't showered. So, it's not the craziest practice on this list, although ancient folks probably didn't have much choice about not bathing.
THE OLD-SCHOOL ENEMA
You might have heard the phrase: "Blow smoke up your ass". It has always been used as more of an insult, and this might be the reason why it exists at all. Once upon a time, people had tobacco smoke enemas, which would be blown up the rectum. It was mostly performed by Native American and presented to the Europeans later on.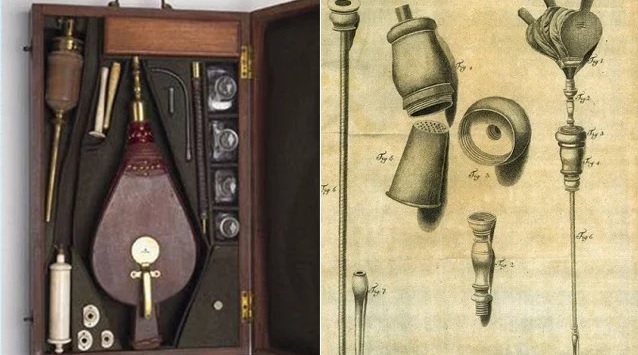 They started practicing the same as well to cure several conditions and even help with better respiration. This image shows the enema kit, and it consisted of a tube and bellows. Tobacco was considered medicinal by most Europeans after they discovered it in the New World. They used it for drowsiness and colds, but eventually, it was discovered that nicotine was dangerous for the body. Luckily, tobacco smoke enemas also disappeared.
THE WORMY DIET
As mentioned earlier, women tried their best to stay pretty, and they certainly used some dangerous materials, but this one might take the care. Weight has been a huge issue for women for a long time, and it doesn't look like it's stopping anytime soon. A popular diet in the 20th century was actually ingesting a pill with a tapeworm.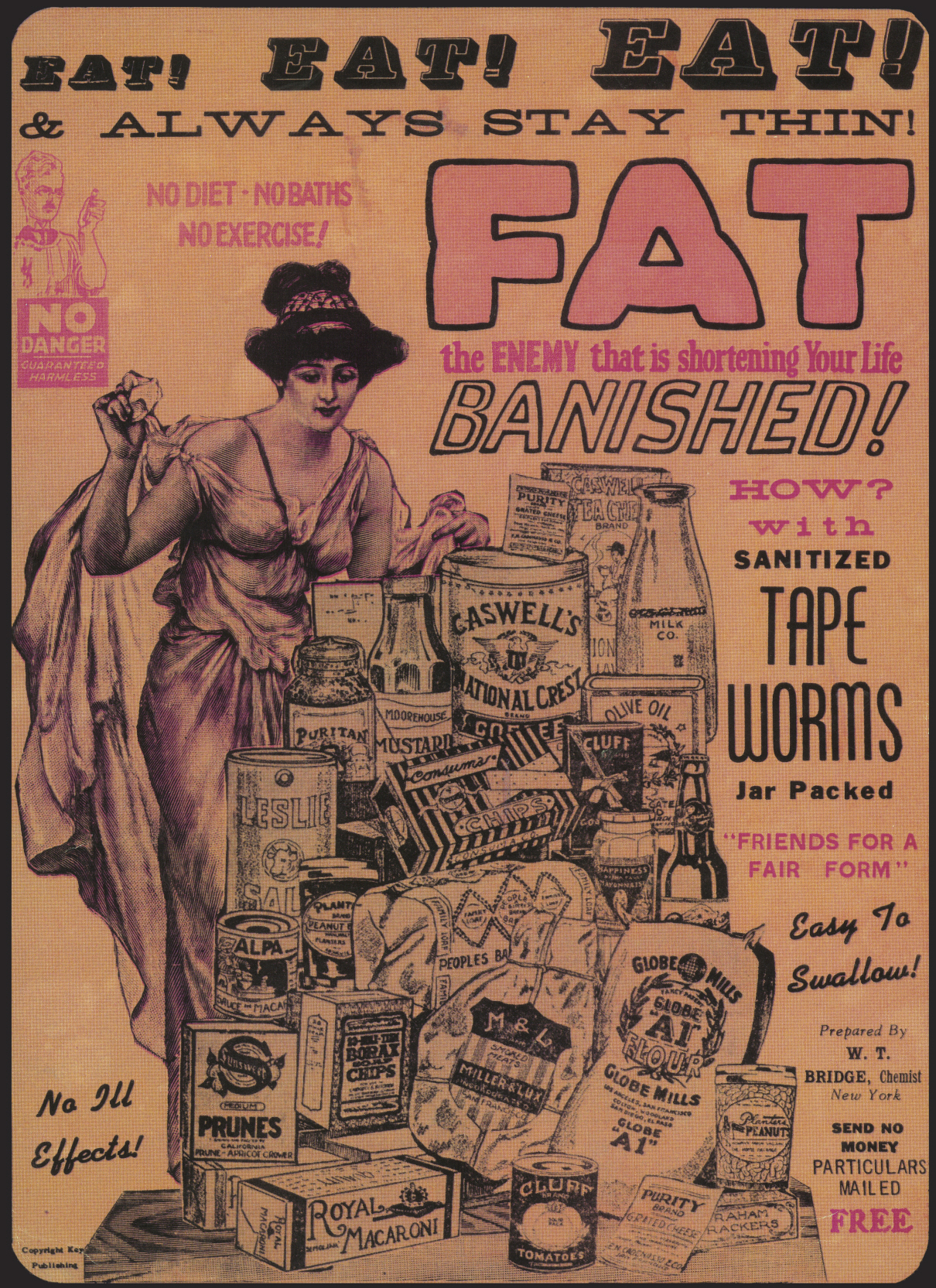 They believed the animal would help them lose weight without actually having to restrain your eating habits. The tapeworm makes a home in your stomach and eats whatever is nearby. Therefore, in theory, it should have worked because the insect would be eating would be digesting it. However, what it caused were infections that were dangerous for the body.
We cannot believe some of the craziest methods on this list, and we have to wonder how many of them actually worked. Let us know which one was the weirdest in your opinion. If you liked this article, share it with your friends who love to discover new details about human history. See you next time!
Source: Popular Superstars