The Weirdest Cults Around The World
Cults have been around for thousands of years, and one of the worst things about them is that they prey on the weak and innocent. They make promises about a better life and suck people in without their knowledge. The leaders benefit in many ways thanks to money and even some depraved acts. Eventually, people think that the weirdest things are the norm, and most cannot see that they have been inducted into a cult. Let's find out more about these weird groups, including one that was recently the source of a huge human trafficking scandal!
The Branch Davidians
This sect was created in the 1950s, but the leader, David Koresh, became immensely powerful in the 1980s. Although the original founder was Benjamin Roden, Koresh called himself "the last prophet". The group was initially a division of the Shepherd's Rod/Davidians, which was an American branch of the Seventh Day Adventist Church.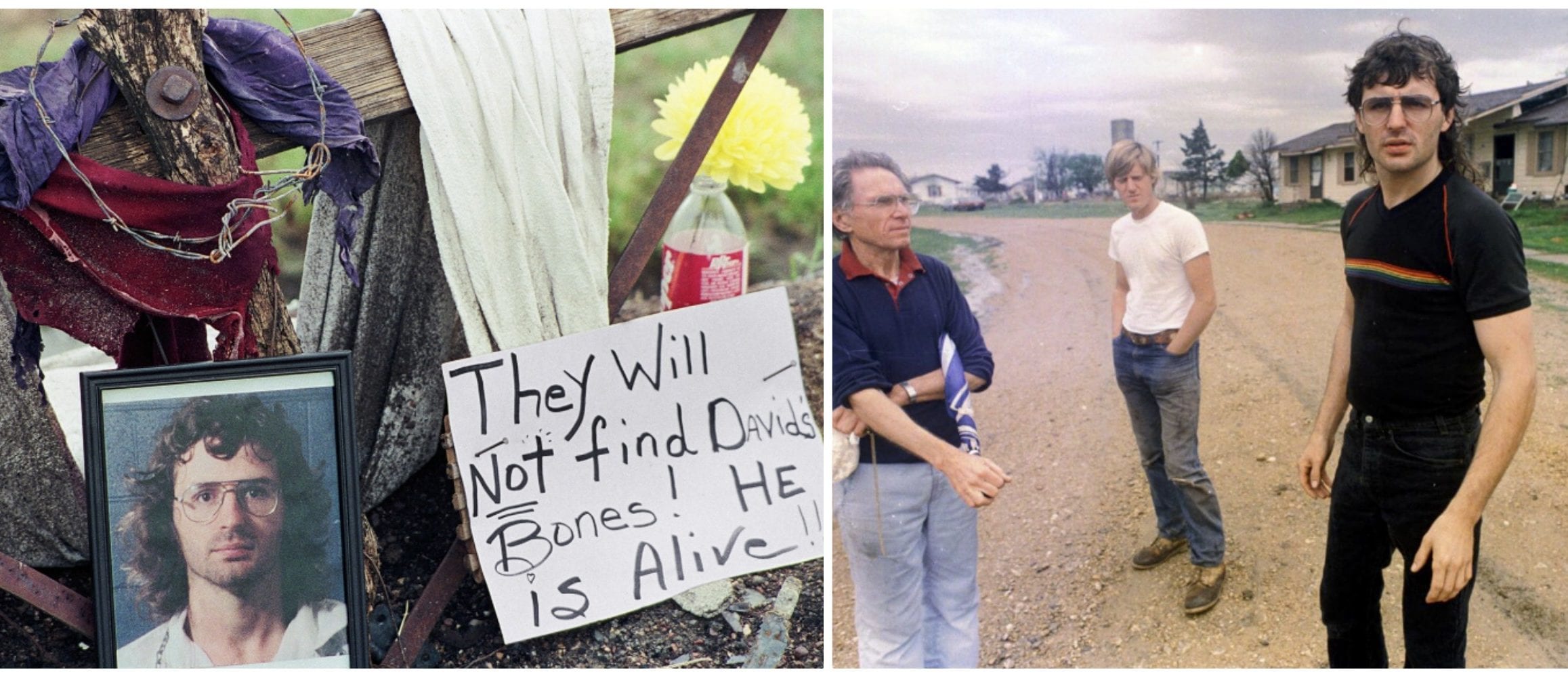 Koresh got the members of the branch to believe that he was a representative of God, and he often convinced minors to commit illegal things like sexual relations. After the FBI got the case, they sieged their Mount Carmel Center property. It took 51 days and around 76 people died, including the infamous leader. Evidence found later revealed that they didn't even call themselves Branch Davidians anymore and had stolen the identities of the church members to buy the Mount Carmel Center ranch.
United Nuwaubian Nation of Moors
Dwight York established this American religious group in 1967, and it was a mix of Christianity, African tradition, Egyptian mythology, and even UFO theories. That same year, York started Black Muslim groups in New York, but he would change the name of his "religion" often, adding more things from different faiths from all over the world.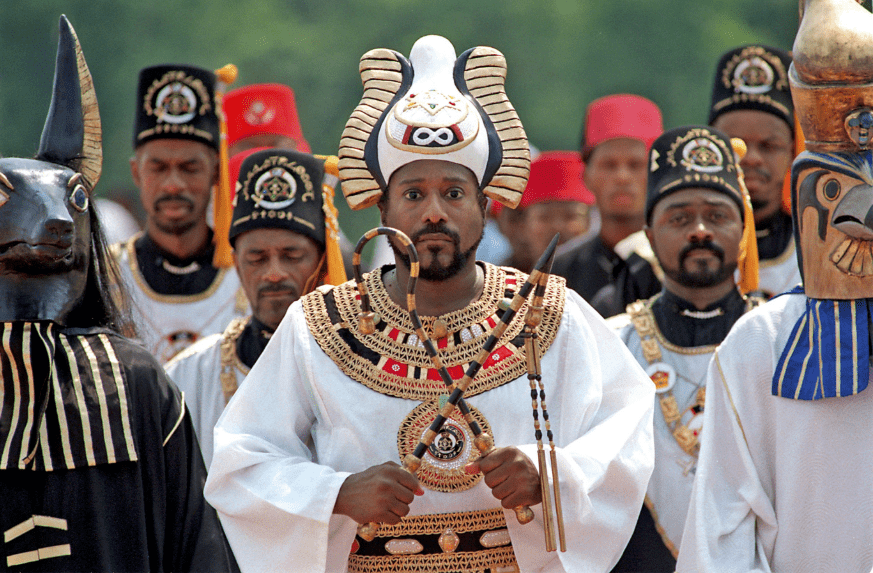 In his teachings, he told his followers that aliens would choose around 144,000 humans to send to the planet Orion for a battle against Satan. It wasn't until 1991 that he moved his supporters to Georgia, and they built an Egyptian-themed estate which they called "Tama-Re", and changed their names to "United Nuwaubian Nation of Moors". However, it was later discovered that his sect was all about child abuse and corruption. He was arrested in April 2004 and will spend the rest of his life in jail.
Children Of God
David Brandt Berg, a former Christian missionary, established this religion in 1968, and the members had to take to the streets in big cities, hoping to recruit more people. The cult has changed names a lot since its inception such as The Family of Love, The Family, and The Family International. The leaders inside the group were called The Chain.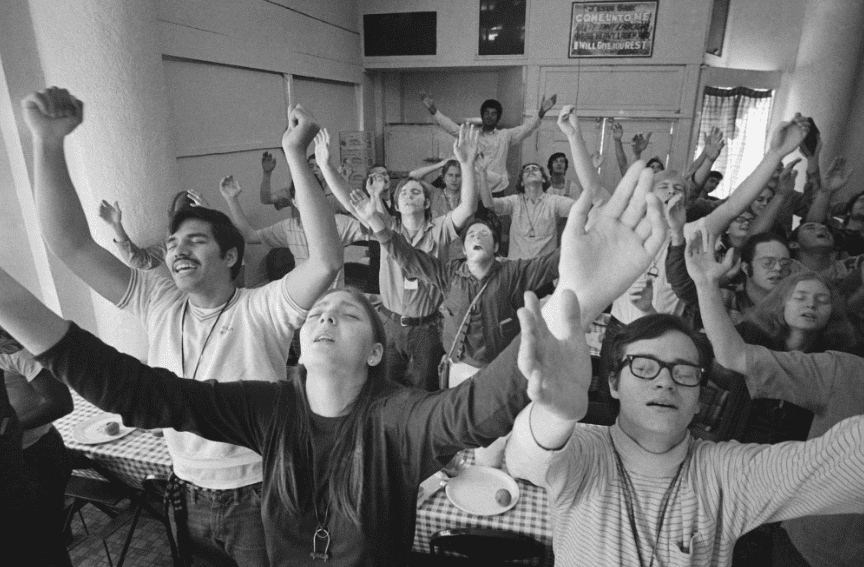 Much like others sects, Berg claimed to be a prophet too, and he wrote letters about it as well as his beliefs. One of their most scandalous practices was "Flirty Fishing", where female members had to sleep with soon-to-be members. "Children of God" disbanded in 1978 amid claims that they also abused children and committed other lewd acts.
Raelism
The cult was founded by Claude Vorilhon in 1974, and initially, it doesn't seem as bad as other sects. They were all for democracy, against violence, and they advocated for scientific research. However, they teach that aliens called "Elohim" created mankind and that they told the rest of the world that they were angels or gods. That explains why people believe in Jesus or Budah.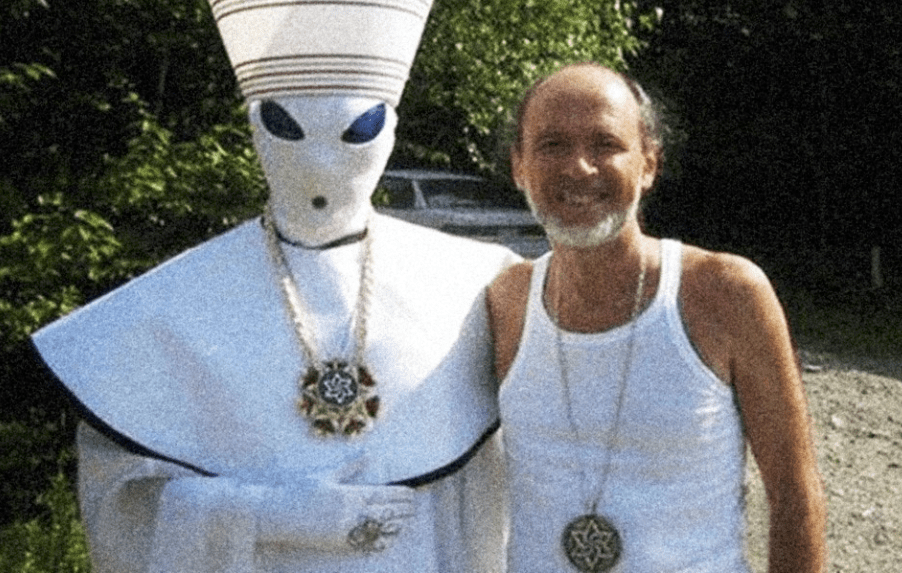 The leader also told his followers that they needed to build an embassy for the aliens to come back. In 2002, the group said that they were able to clone a woman. Vorilhon also commented that Elohim would inform each era of humans about the truth of their origins and that he got the final message.
Order Of The Solar Temple
The founder was Joseph Di Mambro in 1984, and their beliefs are a bit confusing. They based their cult on the Knights Templar, which they think are still active today. Furthermore, only those devoted to them will reach Heaven. There are some researchers that think that the Solar Temple actually derives from French author Jacques Breyer, who made the Sovereign Order of the Solar Temple in 1952 along with politician Julian Origas.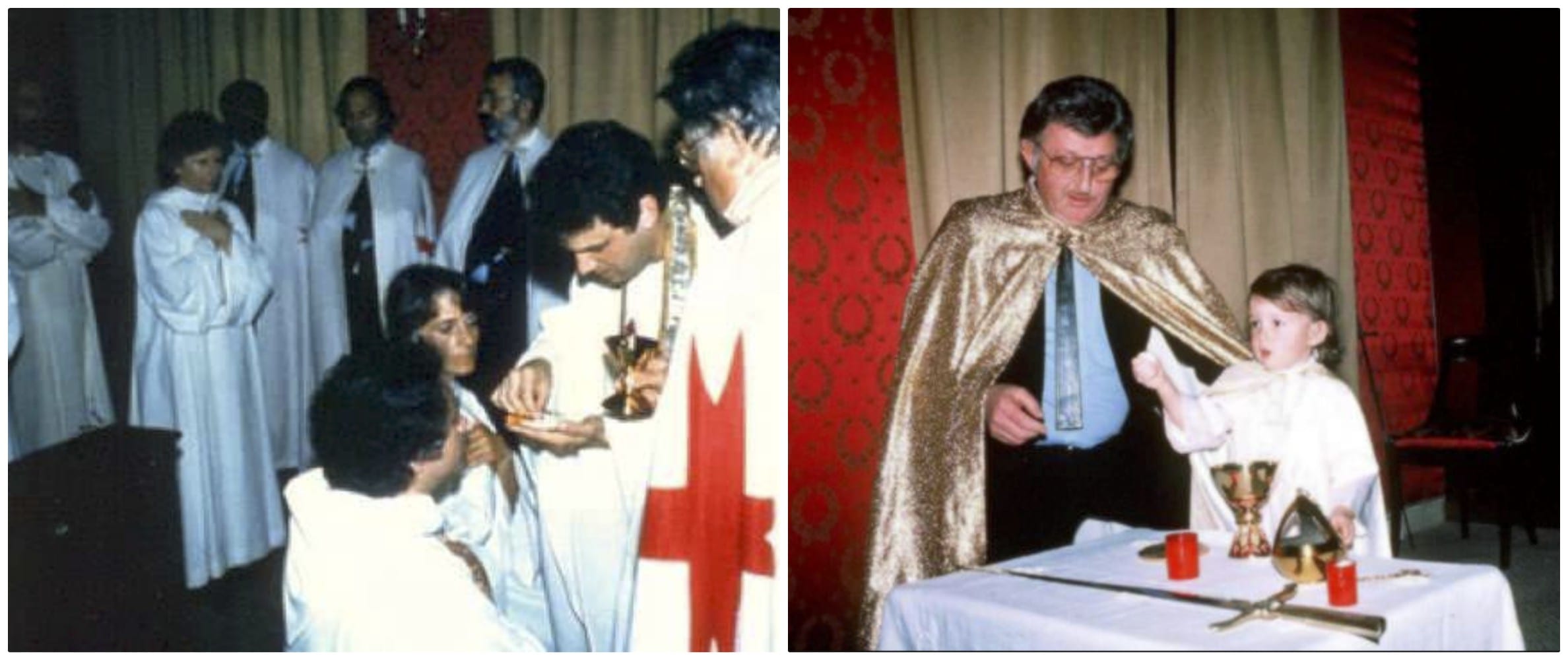 They are famous, however, for a series of mass suicides and killings between 1994 and 1995, which happened in France, Canada, and Switzerland. They were also associated with the murder of a child, whom they believed was the anti-Christ. In case you don't know, the Knights Templar was a Catholic military organization, and they were some of the best fighters of the Crusades.
Cult Of Ophite Cultus Satanas
This sect is also known as Our Lady of Endor Coven, and it was established in 1948 on Toledo, Ohio, by Herbert Arthur Sloane. Some historians believe that it was founded in 1968 when Sloane was in contact with the Church of Satan. Their belief system was inspired by Gnosticism, and they followed Sathanas (Satan). "Cultus Satanas" means "Cult of Satan" in Latin.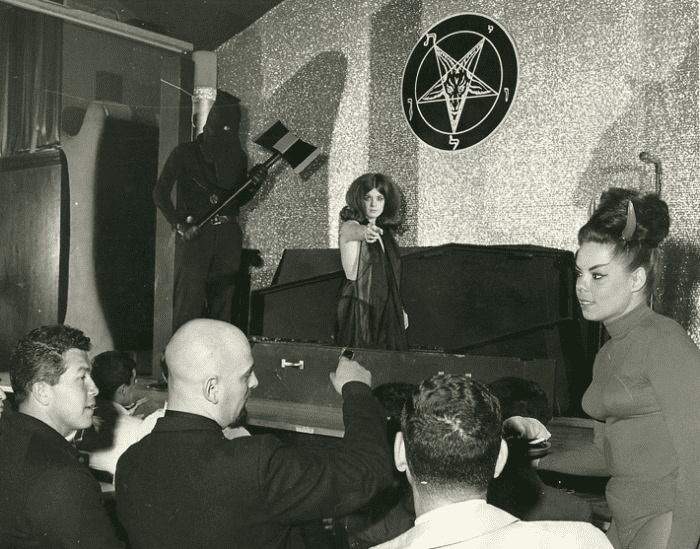 According to gnostic language, Satan was the Serpent in the Garden of Eden, who called himself "Ophite" due to an ancient sect named Ophites that loved the snake. "Lady of Endor" is the Witch of Endor from the Hebrew Bible. The sect gathered Satanists from all over the world to follow their dark beliefs. They worshipped a god that Sloane said he saw a kid, and it had horns.
Heaven's Gate
The leader of this sect was Marshall Applewhite, and they were based from Rancho Santa Fe, California. Their belief system was also based on UFO beings, but they also believed in the apocalypse. Applewhite got his followers to think that the 1977 Hale-Bopp Comet was coming with an alien spaceship that would save a few of them before the world ended.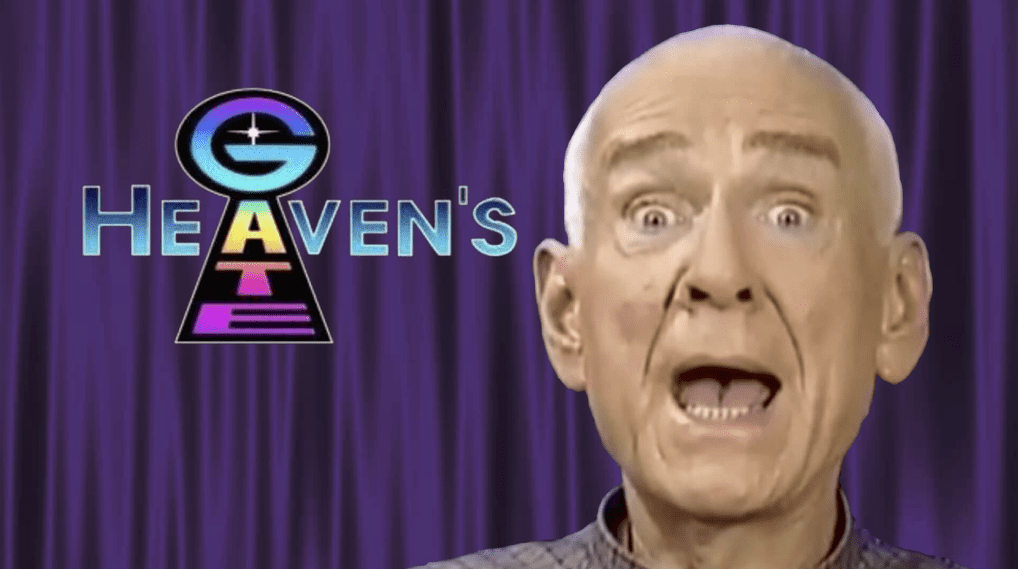 Therefore, on the night of the comet sighting, 39 members of the cult died from poisoning, and the San Diego County Sheriff's Department found them in a house in Rancho Santa Fe. This is called a mass suicide, which they did in order to reach the UFO ship that would take them away. The group's website even had a message right before the events which read:
"Hale–Bopp brings closure to Heaven's Gate ... Our 22 years of classroom here on planet Earth is finally coming to conclusion  – 'graduation' from the Human Evolutionary Level. We are happily prepared to leave 'this world' and go with Ti's crew."
The Church Of Bible Understanding AKA The Carpet Cult
The sect was founded by Stewart Traill in 1971 in Allentown, Pennsylvania, and he had his own interpretation of evangelical Christianity. In the following years, the preacher got his followers to abandoned their normal lives and embrace living in communes. However, he also told his members to stop contacting their loved ones, and he lost a lot of support in later years.

It was also known as "The Carpet Cult" because every follower had to work at the Christian Brothers Carpet Cleaning service, but they got very little wages that went mostly to the church. Of course, they later discovered that the church leaders held 90% of the income while the members lived in poverty. Interestingly, the cleaning service was the inspiration for Seinfeld's "Sunshine Carpet Cleaning Cult".
True Russian Orthodox Church
The leader was Pyotr Kuznetsov, and it was established in the early 2000s. He originally wanted his church to be like a branch of the Russian Orthodox Church, but everything went horribly wrong. The worshippers couldn't eat processed food, watch TV, or have money. They thought bar codes had satanic symbols.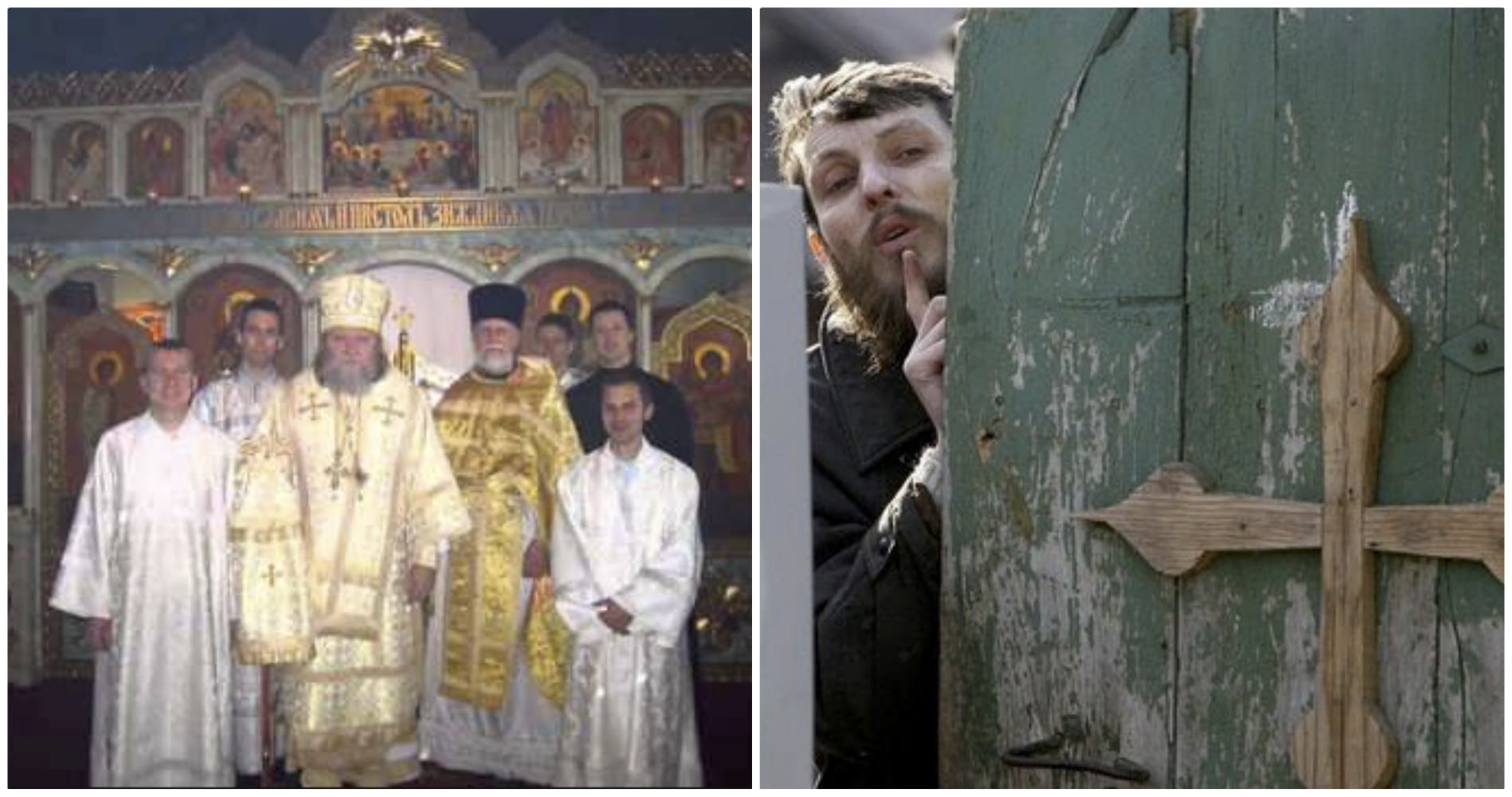 In 2007, Kuznetsov got 30 followers to go down a cave in Russia's Penza area near Nikolskoye to wait for the apocalypse in 2008. The members were so brainwashed that they threatened to hurt themselves when cops got involved. After the death of two members, the rest were finally evacuated. Meanwhile, Kuznetsov was not in the cave himself, and he was arrested.
The House Of Yahweh
The cult was founded by Yisrayl Hawkins, also known as "Buffalo" Bill Hawkins. They believe that they the oldest and only real faith was created by Yahweh from the Bible. But, their beliefs are not that different from Herbert W. Armstrong and the Sabbatarian Churches of God. They also based their religion on an end-of-the-world prophecy, and that Satan, a female, was the ruler of the world.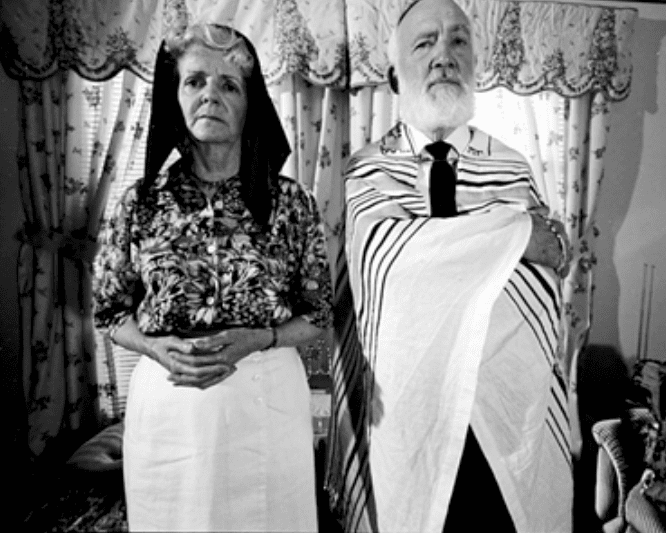 Yahweh is considered the creator of Earth, and Yahshua is his son as well as the messiah. They also worshipped things similar to Hebrew mysticism and some Christianity. Meanwhile, Yisrayl also said that Y2K would be the end of human society and that a nuclear war would destroy the planet in 2001. On another note, the sect has been famous for bigamy, child abuse, and other crimes.
Scientology
No other cult on this list is as famous as Scientology, especially because big celebrities like Tom Cruise, John Travolta, and Kirstie Alley were huge advocates of the practice. However, most people thought that the religion was just another Hollywood fad that would pass soon. It was founded by L. Ron Hubbard in May 1952 based on Dianetics, which was distributed by the Dianetics Foundation.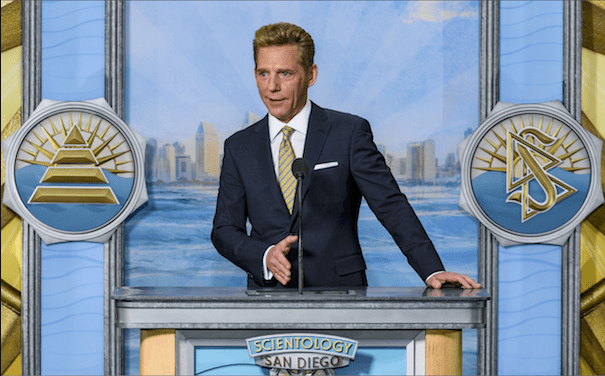 However, the New Jersey Board of Medical Examiners took legal measures against the Dianetics Foundation because they were practicing medicine without a license. Additionally, they have been known for bankrupting their followers, and several known members of the organization were sent on a mission to illegally infiltrate the US government.
The Russian Cult of Gadget Hackwrench
This might be a completely different entry than the rest of the cults on the list. Most of the sects mentioned have been known for brainwashing, crimes, and violence, but the Russian Cult of Gadget Hackwrench is something else altogether. They worship the cartoon character from Disney's 'Rescue Range' show.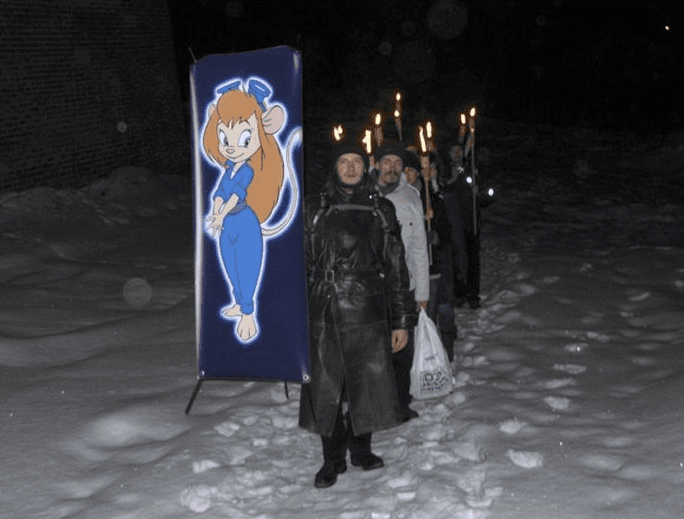 They actually believe that she is the sister of God and that she symbolizes purity in the world. They are devoted to her and have ritual ceremonies with lit torches while they dance around a poster of the character. One of the members said, "She is the divine being, the most untouched and perfect sibling of the great God on Earth. Why I love her? It's a stupid question, how I can't love the Goddess?"
Thee Temple Ov Psychick Youth
It might seem like a typo, but that is the real name of the cult, and it was established in 1981 by people that wanted to use magic to step away from the regular expectations of society. The founders were the members of Psychic TV and were later joined by Coil and Current 93, as well as others. They are a collection of artists with people who practice magic.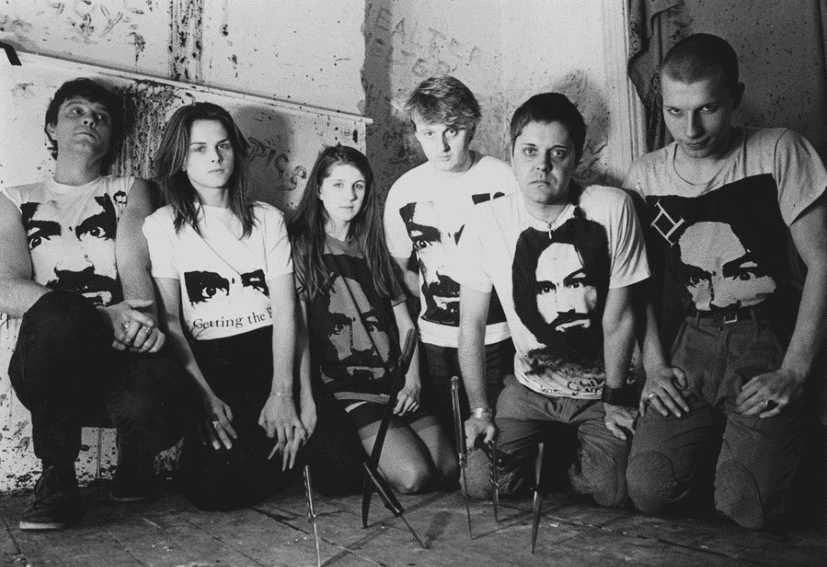 Their exact beliefs are not clear, but they have been very influential all over the world in the "underground chaos magic scene", and they also worship the occult. Luckily, they have not been linked to any criminal activity, which is more than other sects can say about their preaching.
Church Of Maradona
The "Iglesia Maradoniana" was a religion founded by fans of the famous Argentinian football star Diego Maradona. According to several experts, and of course, the members of this sect, Maradona is the greatest football player in history. They haven't been linked to any illegal activities yet, but they are still pretty odd to think about.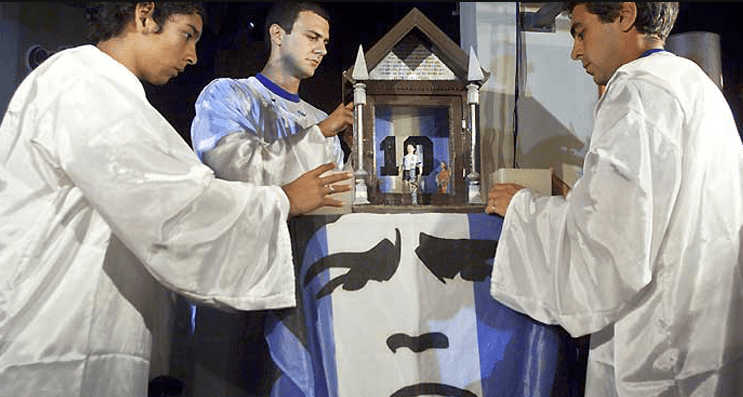 One of the founding members was Alejandro Verón, who explained the values of the group, "I have a rational religion, and that's Catholic Church, and I have a religion passed on my heart, passion, and that's Diego Maradona." It has also been said that the followers of this cult count years based on Maradona's date of birth in 1960.
Freedomites
They were established in the early 1900s in Saskatchewan, Canada. Their beliefs are based on three moral standards: communal living, lawlessness, and nakedness. They are also called "Svobidniki", which means "free people" in Russian, and they originally separated from the Doukhobors. It was hard to differentiate them in Canada, at first, because they all moved together escaping from religious persecution.
They were also known for protesting nude in public against the consumerism of the 20s and 30s, and they even bombed public structures to rebel against the laws. Sometimes, arson was involved. They would also burn their own money to protest. After those demonstrations, the government of Canada and British Columbia took their children, but they were allegedly abused. The government issued an apology later.
The Unification Church
The founder was Sun Myung Moon, who officially registered it as the Holy Spirit Association for the Unification of World Christianity (HSA-UWC) in 1954, and the group was based in South Korea. The members called themselves "Moonies" and believed that the moon was the spirit of God. Sun Myung Moon was also involved in social and political causes.

Moon renamed the organization in 1994 as the Family Federation for World Peace and Unification (FFWPU), and they held several operations like businesses, schools, political institutions, and others. They have a reputation for recruiting members and encouraging them to lose contact with their loved ones. Moon has even been banned from Germany, as they considered him a threat to young people.
Church Of Euthanasia
This cult was founded by Reverend Chris Korda and Pastor Kim in Boston, Massachusetts in 1992. The website says that it is "a non-profit educational foundation devoted to restoring the balance between Humans and the remaining species on Earth". However, they have some weird beliefs, and one of their most scandalous is that people have to commit suicide to save the world.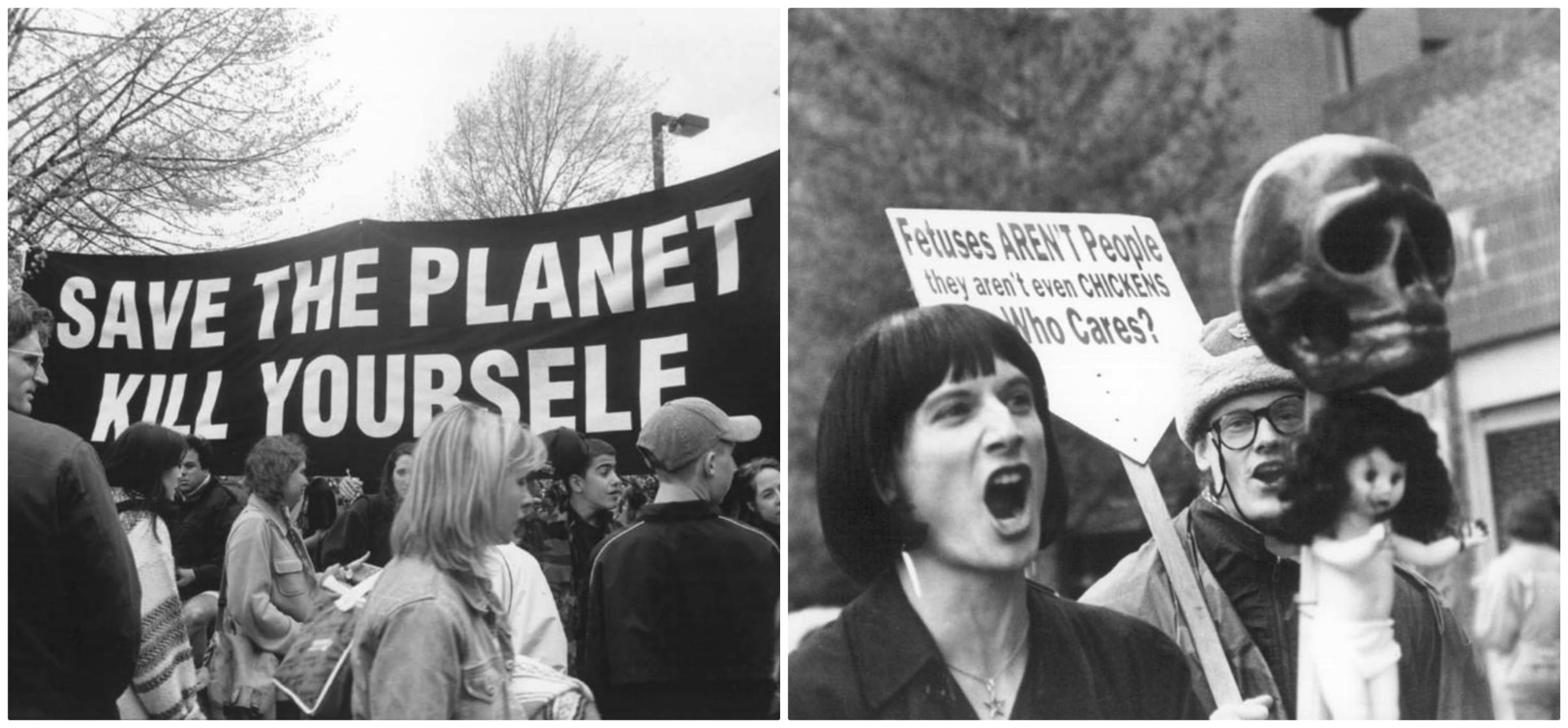 Chris Korda thinks that his religion is the only anti-human one ever created. Their motto is, "Save the Planet, Kill Yourself". The followers engage in protests and preach on the streets to inform more people about this message. The sect is based on four values: suicide, cannibalism of those that have died, abortion, and sodomy. The latter two are due to the fact that they also believe in not procreating.
Kashi Ashram
The founder was Joyce Green, who dropped out of high school and established the Kashi Ashram in 1976. She eventually changed her name to Ma Jaya Sati Bhagavati, and like other cult leaders, told her followers that she was a messiah for Jesus Christ as well as several Hindu deities. She was actually born to Jewish parents.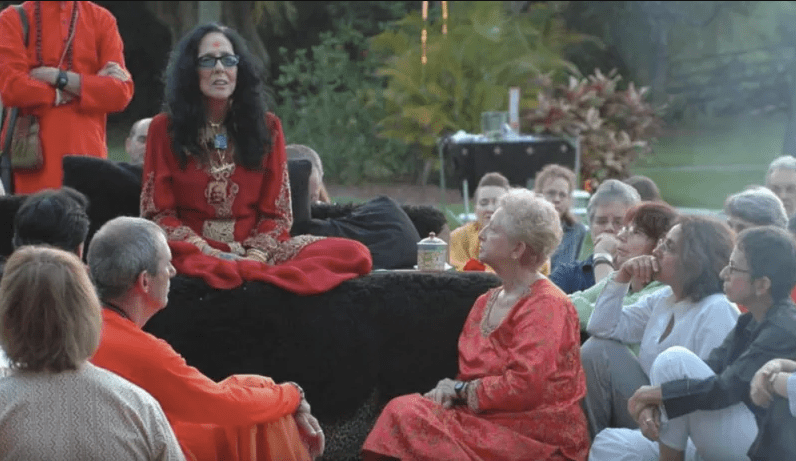 Its tagline claimed that Kashi Ashram is "an international interfaith community based on kindness, compassion, and service", and it might seem that way on the surface. But, the leader has been accused of child molestation, extortion, and forced marriages through the years. She died in 2003, but her religion is still active today.
Superior Universal Alignment
There isn't a lot of information about the beliefs of this particular cult, but they became famous in 1989 after the disappearance of several boys in the town of Altamira, Brazil. By 1993, more than 19 children had been reported missing, and no one knew anything. They were around the ages of 8 and 13. Eventually, five bodies with evidence of torture and castration were found.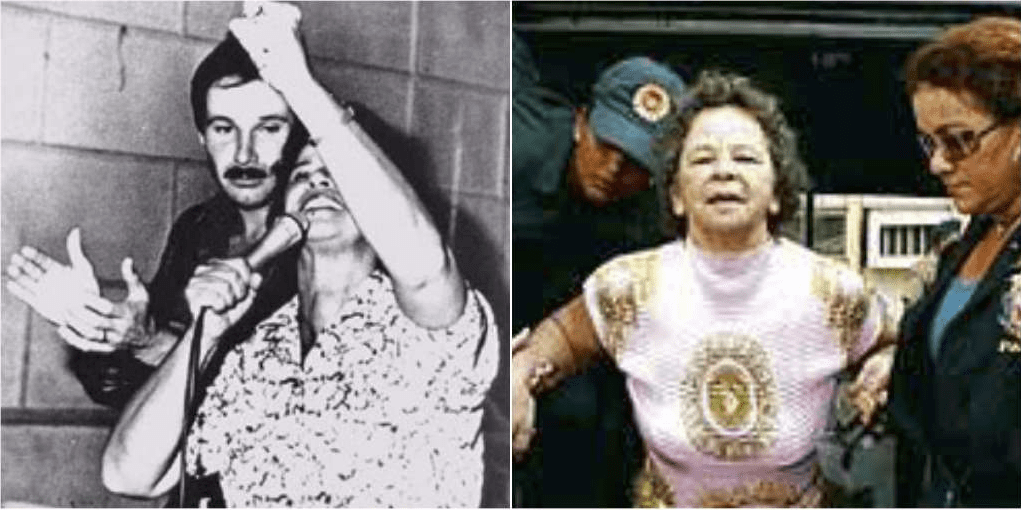 Their only clue at the time was it had to have been done by medical experts. It wasn't until a boy named Wanderlei Pinheiro escaped from his captors that they discovered the truth. He was able to lead officers to this sect, who believe in UFOs and was founded by Valentina de Andrade. They thought that sacrificing kids would allow them to enter a UFO before the apocalypse and ended up "sacrificing" around 19 boys.
Buddhafield Cult
The founder was Jaime Gomez, and Buddhafield was established in the 1980s. It seemed like another harmless group that preached spirituality, illumination, and living in communes. However, things quickly unraveled, and the sect was documented in the movie 'Holy Hell' by Will Allen. Gomez began his religion in Hollywood, and it's still active in Hawaii today.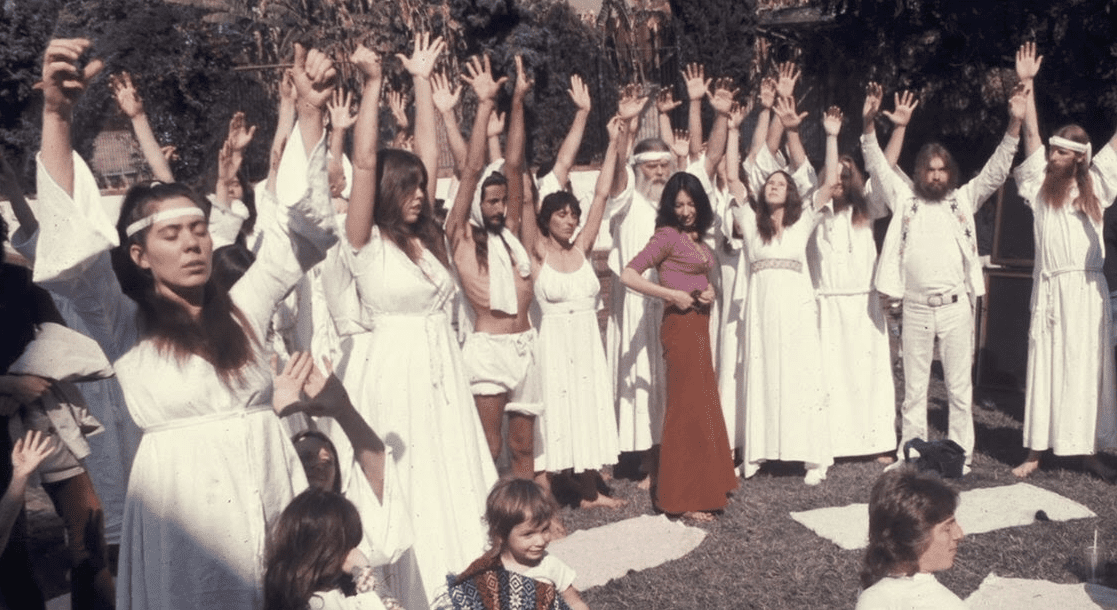 They often recruit members through yoga studios. Gomez changed his name to Michel, and he was able to convince his worshippers to do things that no other person would do. They had clearly been brainwashed. In 2006, some of the ex-members got together to talk about the illegal and horrible things that Michel had urged them to do for a long time.
Ant Hill Kids
Roch "Moïse" Thériault was the founder of Ant Hill Kids, a Doomsday cult, and he went on to become one of the most prolific criminals in Canada. Thanks to his great charisma, Thériault convinced several people in the 70s that he was a prophet. He also got them to join his religion, to quit their jobs, and to sell their homes for the movement.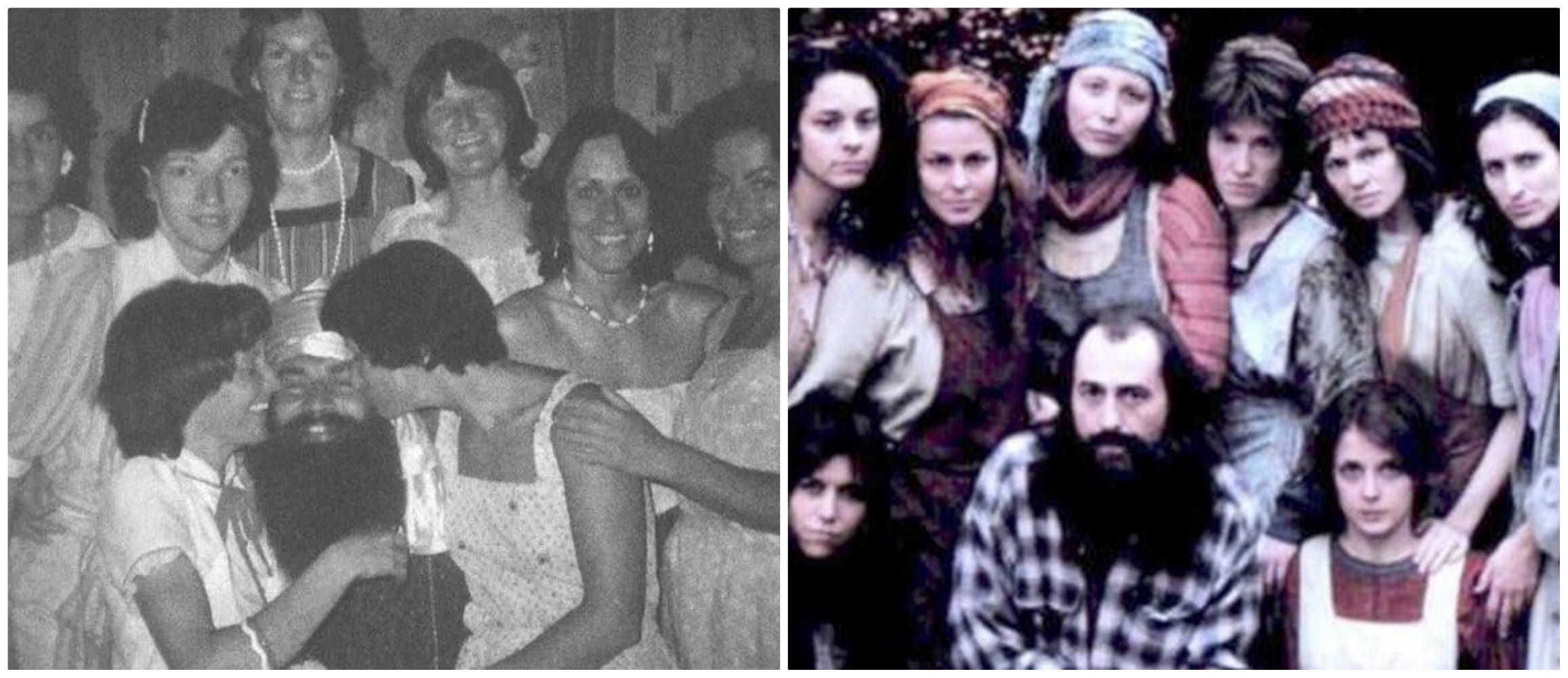 The cult was officially established in 1977 in Sainte-Marie, Quebec, as a commune were people could hear his speeches and live in a place without sin. The members were not allowed to contact their loved ones and no one from the Seventh Day Adventist Church. He married all the women in the community and impregnated almost all of them. He had more than 20 kids with 9 women. He was later accused of abuse and arrested for killing Solange Boilard.
Matamoros Human Sacrifice Cult
The cult consisted of members of a Mexican cartel that believed weird rituals would keep them safe from the police. They were able to work for years without detection, and it wasn't until the murder of a student from the University of Texas that they were noticed by the law. The cult was led by Alfonso Constanzo, and it was nicknamed "The Narcosatanists".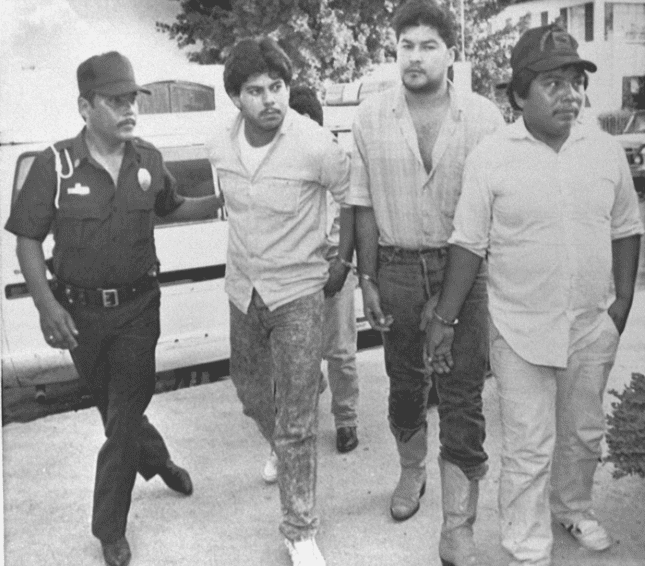 Constanzo was also called "The Godfather". The body of the student was lost during Spring Break 1989, and his parents pressured the Mexican government to search, but the boy was found dead along with dozens of victims that had been mutilated for sacrificial rituals. The leader had his partner shoot him before police could arrest him.
Happy Science
This cult was established in Japan in 1986 by Ryuho Okawa after he took a huge interest in another group known as the God Light Association. However, he decided to create his own sect. They believe in a deity known as "El Cantare", who is also "Highest God of Earth, the Lord of all gods". He is the same God born millions of years ago that other religions worship as Elohim, Odin, Thoth, Ophaelis, Buddha, and Hermes.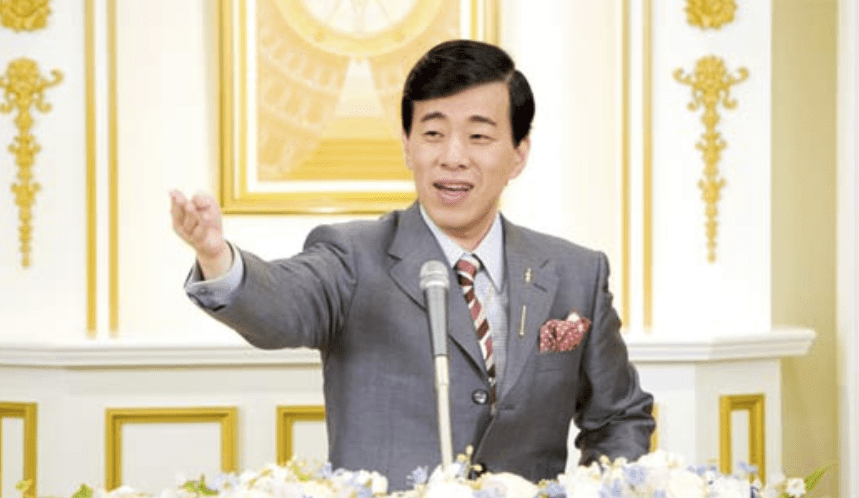 Okawa is the current personification of "El Cantare". However, the group has been known for promoting violence. They released videos claiming that North Korea and China were going to invade Japan after launching nuclear attacks. In 2017, actress Fumika Shimizu retired from the industry to continue with the cult fulltime.
The Brethren
This cult is actually supposed to be nameless, and "The Brethren" is only a nickname. It has also been referred to as "Garbage Eaters", "Body of Christ", and "the Brothers and Sisters". Their core belief is that people have to prepare for an apocalypse by leaving all possessions behind and living as hobos. They do small jobs every now and then to pay for some things.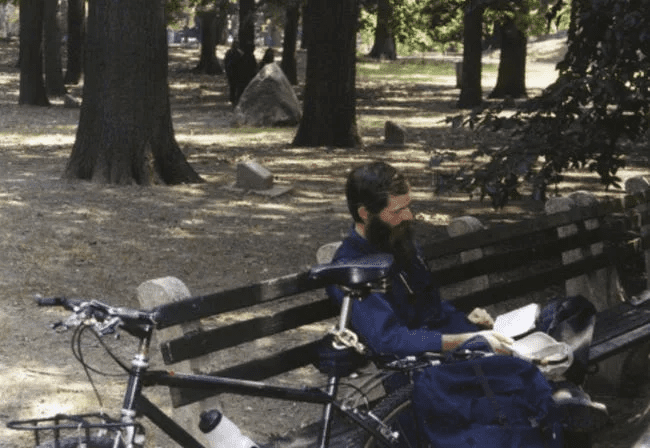 It was created by Jimmie T. "Jim" Roberts, and the members were known for searching through garbage bins and refusing medical attention. They cannot laugh or dance until Jesus comes back to Earth, and they cannot talk to their families or those of the opposite gender. There was a huge case of deprogramming that brought bad press to the cult in the 70s. Members, like Rachel Martin, wrote stories about the cult.
Congregation For The Light
This secret society is based in New York City, and they believe in nationalism and have their own opinions on race. They are also doomsday preppers and are obsessed with owls. Furthermore, they think that cancer is the result of bad karma. Homosexuality is not allowed, they punished their members, and they have to repent for the bad karma of their former lives.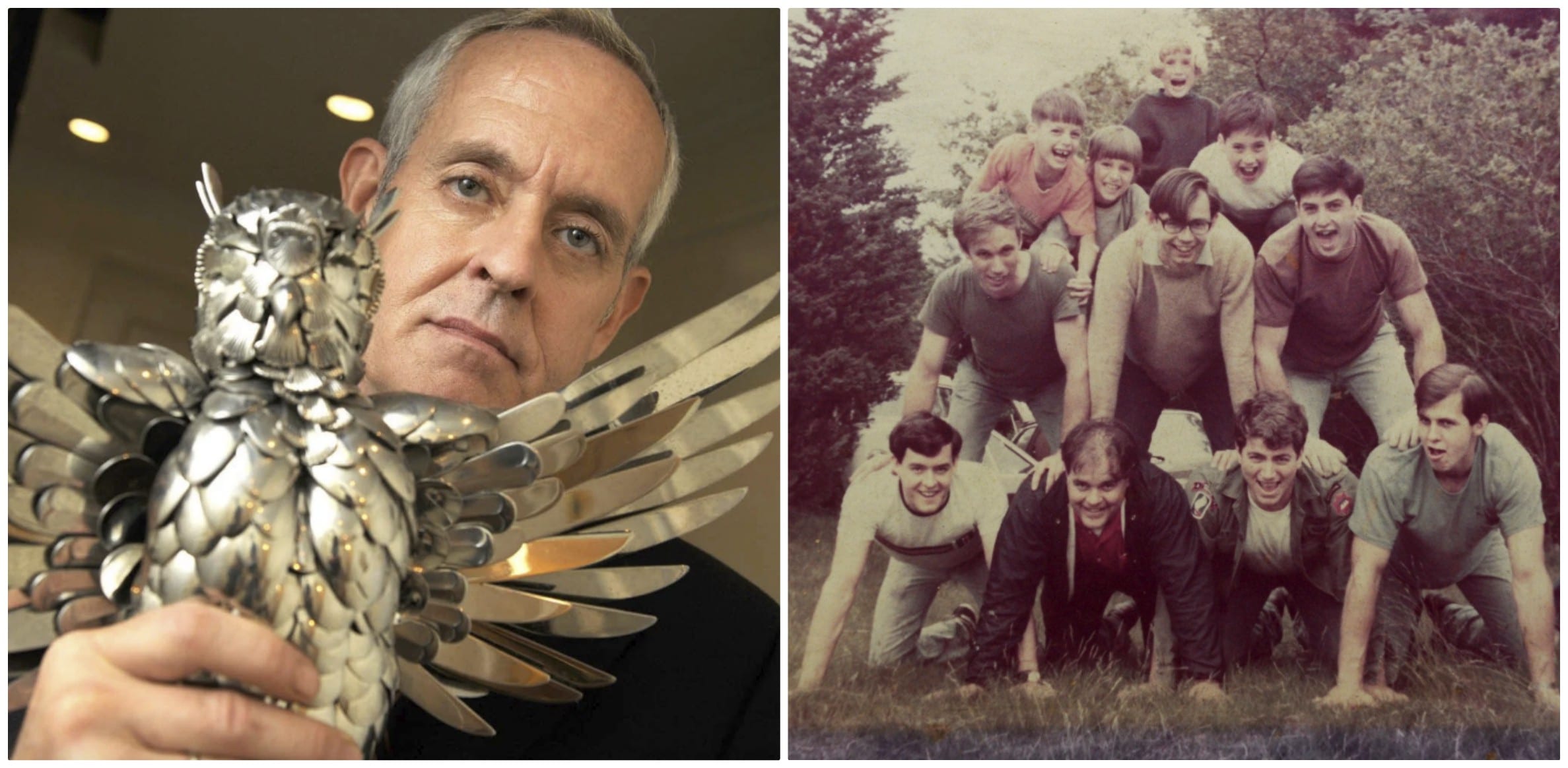 Women cannot have higher education and are normally married to older men in the group. They control their members by threatening those that decide to leave. They have around 200 followers, and they make money out of the estates of the ones that die. It operates out of a Brownstone in the city, and they have mandatory weekly meetings.
Followers Of Supreme Master Ching Hai
The Supreme Master Ching Hai was originally named Hue Dang Trinh and born in Vietnam. She writes and teaches about the Quan Yin Method of meditation, but she claimed herself an expert in it. Her followers have been led to believe that she can bring the light of God, and many people think that Ching Hai is just taking advantage of the naïve.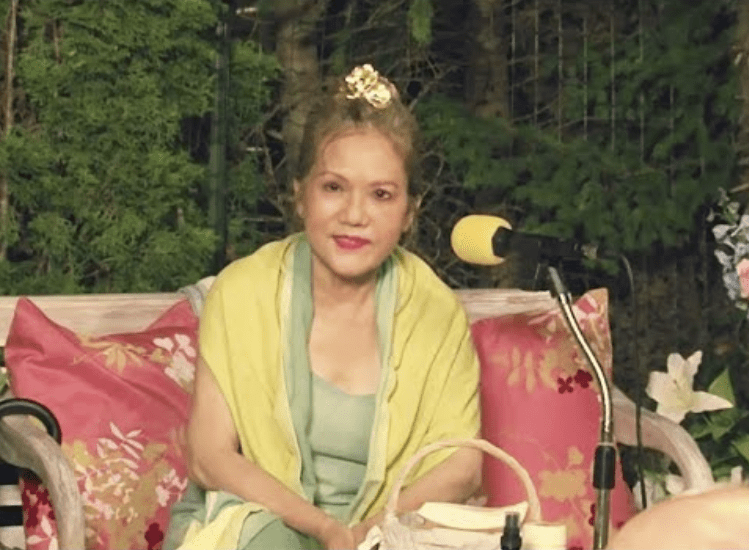 The group has gathered more than 20,000 members, and they are all paying her to be part of the experience. Furthermore, Hai has been involved in several controversies such as giving thousands of dollars to Bill Clinton's Presidential Legal Expenses Trust, but the money was later returned. She also decided to illegally build an island on a mangrove protected by the state of Florida. It cost $1 million to remove.
The Apostles Of Infinite Love
This cult is active in Quebec, Canada, and Guadeloupe. It was established in 1962 as a branch of Catholicism. The leader was Jean-Gaston Tremblay and French priest Michel Collin, who had been excommunicated from the church. His supporters believed that Collin received messages from the Virgin Mary. The group got into some serious trouble from 1978 to 2001 due to lawsuits.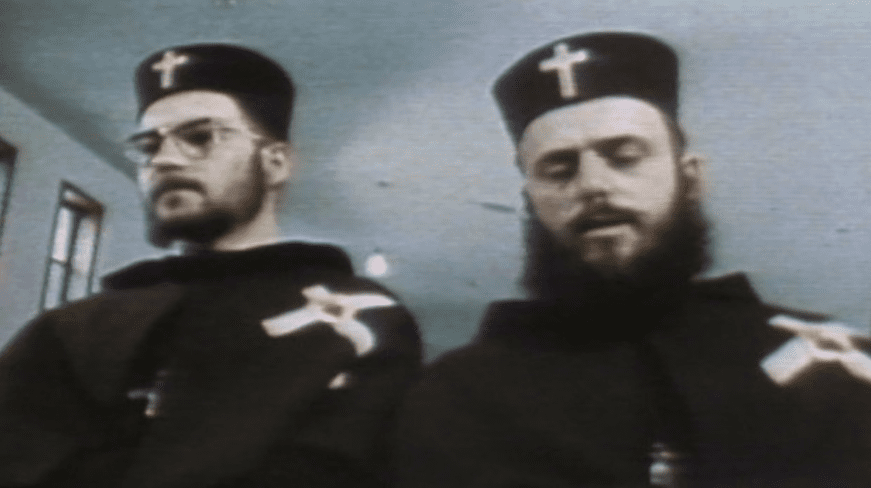 These proceedings claimed that the movement was guilty of rape and extortion. The Francophone media called it a cult due to its doomsday beliefs and separatist lifestyle. They were also accused of kidnapping and eventually forced to shut down. Collin died in 2011, and in 2001, all charges against Tremblay were dropped.
Dera Sacha Sauda
This cult was founded in India as a "non-profit social welfare" organization in 1948 by Mastana Balochistani, but he died in 1960. After that, his religion broke into three different groups, and one called Sirsa was led by Shah Satnam Singh. It's based in the city of Sirsa in northern India. They have 46 divisions, also known as ashrams, all over the country and the world.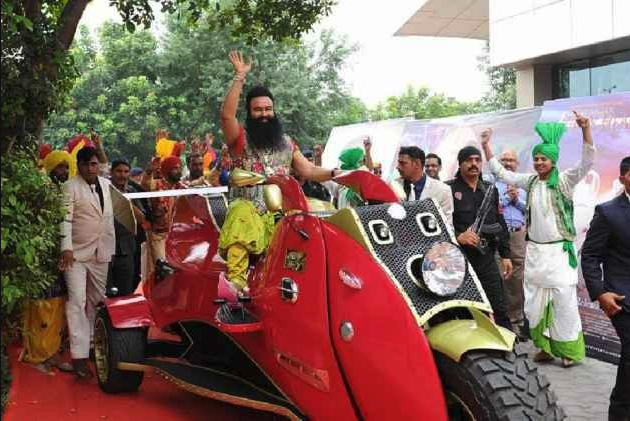 Satnam Singh led the group for 30 years before Gurmeet Ram Rahim Singh was appointed as the new leader, and he made the organization much more public. He was later charged on murder and assault, and the cult unraveled after that. Followers would riot and be violent, which led to 38 deaths and more than 250 wounds.
Thuggee
This is also an Indian cult, but unlike others, its members were all murderers. Some people would call them a gang instead of a cult. Interestingly, the word "thug" actually has roots in Hindi, and it means charlatan or liar. The group members would travel together all over India, and their traditions go back to other Indian culture.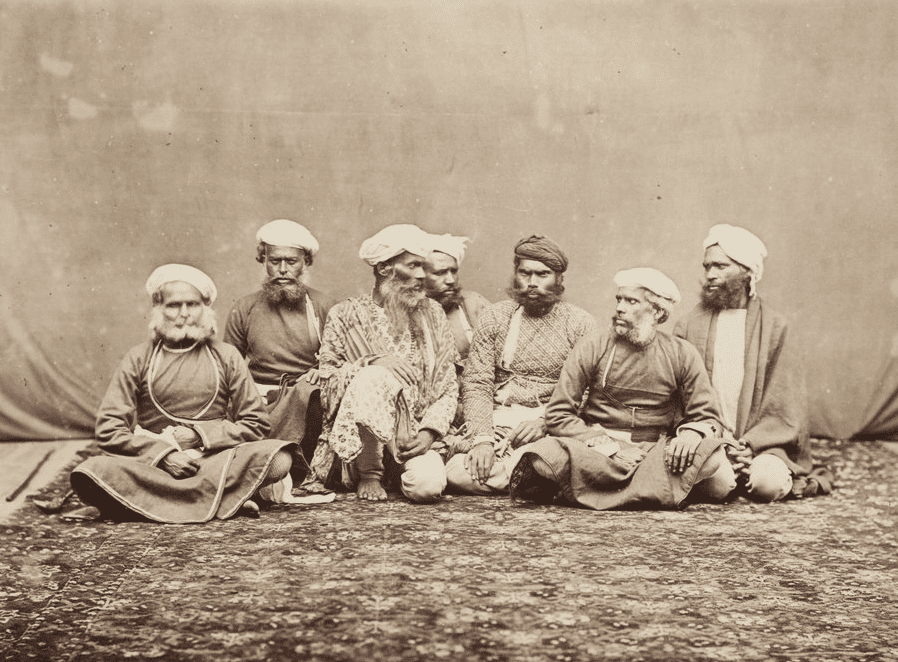 One comes from seven Muslim tribes that escaped Delhi after killing a doctor. They are also known for worshipping a goddess called Kali. Their modus operandi is to befriend strangers traveling around, killing them, and stealing everything they had on. The Guinness Book of World Records says that Thuggee has murdered more than 2 million people.
NXIVM
This is the cult that was recently in the news because 'Smallville' actress Allison Mack was involved and arrested due to the crimes committed by the leaders of NXIVM. It was originally a "marketing company" in New York that had seminars called "Executive Success Programs". It's also been called a pyramid scheme and the recruiting place for a secret society called "DOS" or "The Vow".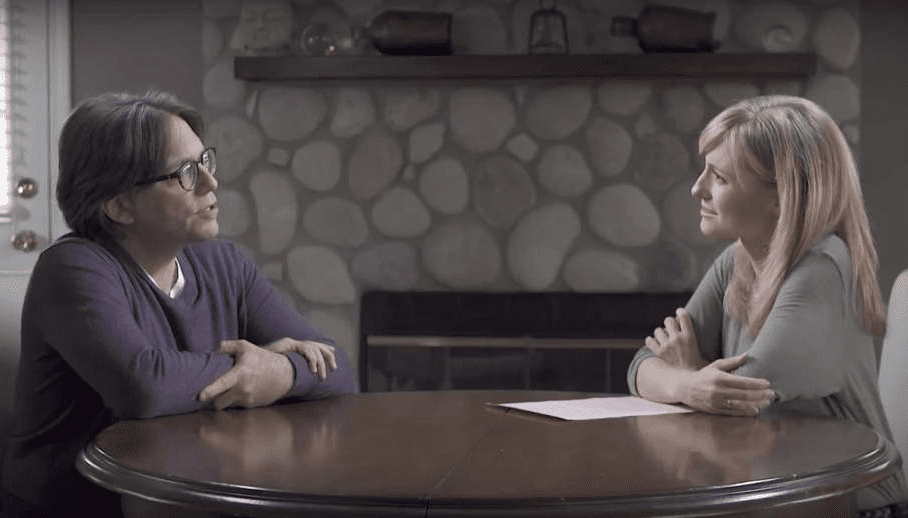 In this society, women were forced into sexual slavery. The founder was Keith Raniere, who was arrested along with Mack on several charges including sex trafficking. Other high-ranking members were also charged. On June 19, 2019, Raniere was convicted of sex trafficking and racketeering, while others pleaded guilty to the charges.
Movement for the Restoration of the Ten Commandments of God
The organization was founded in Uganda in the 80s by Credonia Mwerinde, Joseph Kibweteere, and Bee Tait, and they were a group that believed the end of the world was coming. The founders allegedly had visions of the Virgin Mary. Things were going alright with their group until the early 2000s when several members died in a fire, others from poisoning and others had allegedly been murdered.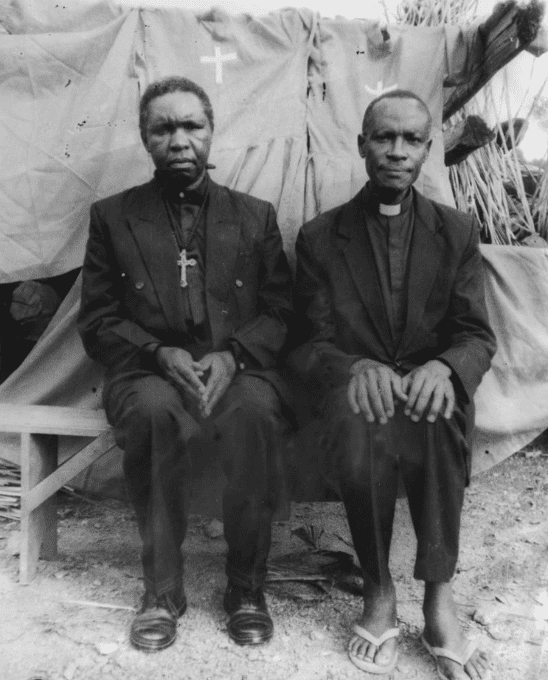 It was originally thought that this was a case of mass suicide too, but the truth came out later. When their predictions of the apocalypse didn't come true, the leaders decided to kill their followers. The BBC News and the New York Times called them a doomsday cult in their reports about the incident.
The Jawahar Bagh Cult
This organization is a branch of the Swadhin Bharat Vidhik Satyagrah, and they made headlines between 2014 and 2016 for gathering weapons and wanting a complete change in India political system. They were led by Ram Vriksh Yadav, who was once a supporter of Jai Gurudev. He was basically holding a parallel government in a park.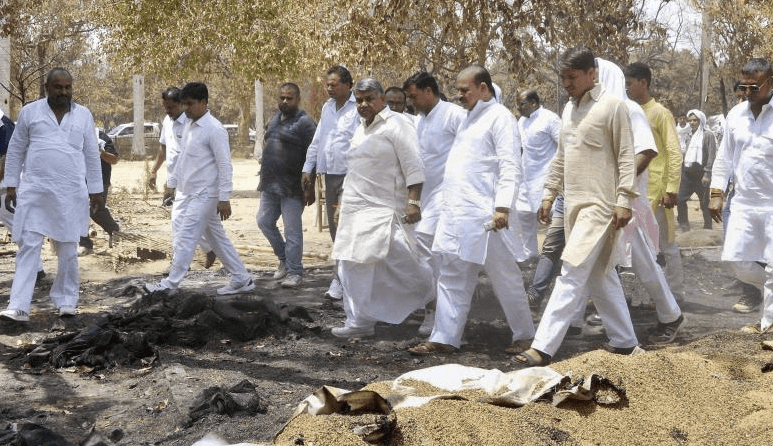 They had their own constitution, military operations, and a prison system that would use torture regularly. They lived in the Jawahar Bagh public park in the city of Mathura. This led to a confrontation with the police force in 2016 after years of being violent. They refused to leave although a court had demanded their eviction, and the cops had to get involved.
The Fundamentalist Church Of Jesus Christ Of Latter-Day Saints
This is one of the biggest organizations under the Mormon faith and the largest group in the United States where polygamy is accepted. This fundamentalist movement was established in the 20th century by members who were excommunicated from The Church of Jesus Christ of Latter-day Saints. The reason is that they didn't want to give up the practice of several marriages when it was relinquished by the Latter-day Saints in the Second Manifesto from 1904.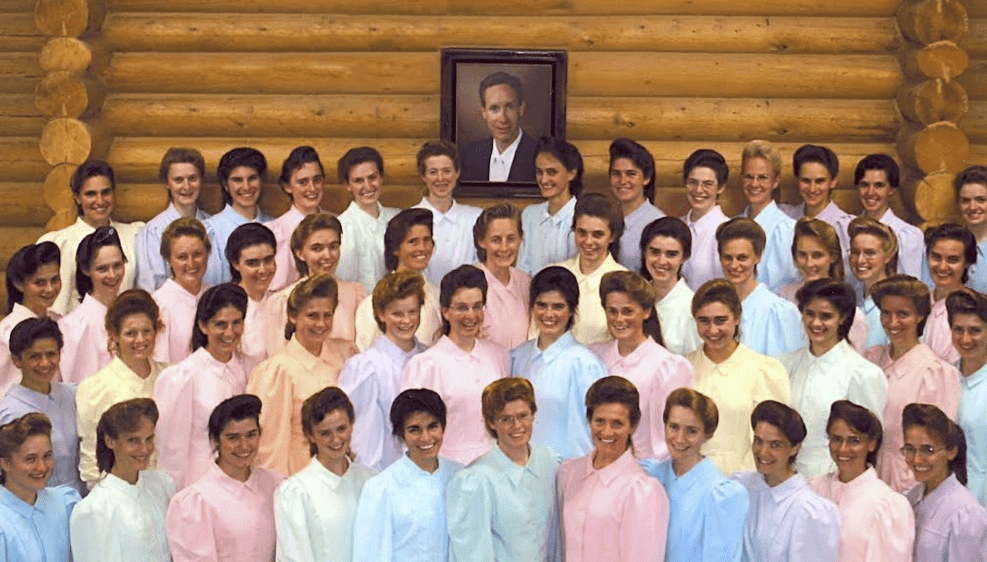 However, they have faced charges of child molestation, labor violation laws, human trafficking, and forced marriages. They also committed fraud by collecting welfare from the government. The leaders encouraged their followers to take government aid, but the government only recognizes the first woman as a legal wife. Therefore, the others were considered single mothers and could apply for those benefits.
The Twelve Tribes
It was originally known as the "Vine Christian Community Church", "the Messianic Communities", and other names. The founder was Gene Spriggs, also known as Yoneq. They have been involved in several controversies such as saying that Jews are guilty of the blood of Christ. However, the group has refuted claims that they were anti-Semitic, and they have festivals from the Jewish faith such as Yom Kippur.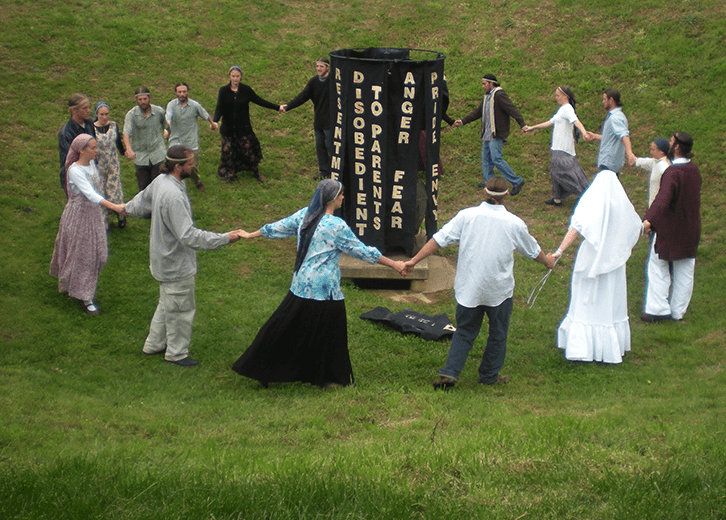 Another big controversy from the group is their child labor violations, which was reported by the New York Post. The organization said that the business was family-owned, and children should be able to help. In 2013, the German police raided two of their communities and took 40 kids to protect from forced labor.
The Family
They have also been recognized by the name "Santiniketan Park Association", and they are a group from Australia that was active in the mid-1960s. The founder was Anne Hamilton-Byrne, and she enlisted the support of physicist Raynor Johnson. They teach a weird mixture of Christianity and Hinduism, but the leader said that she was the second coming of Jesus Christ.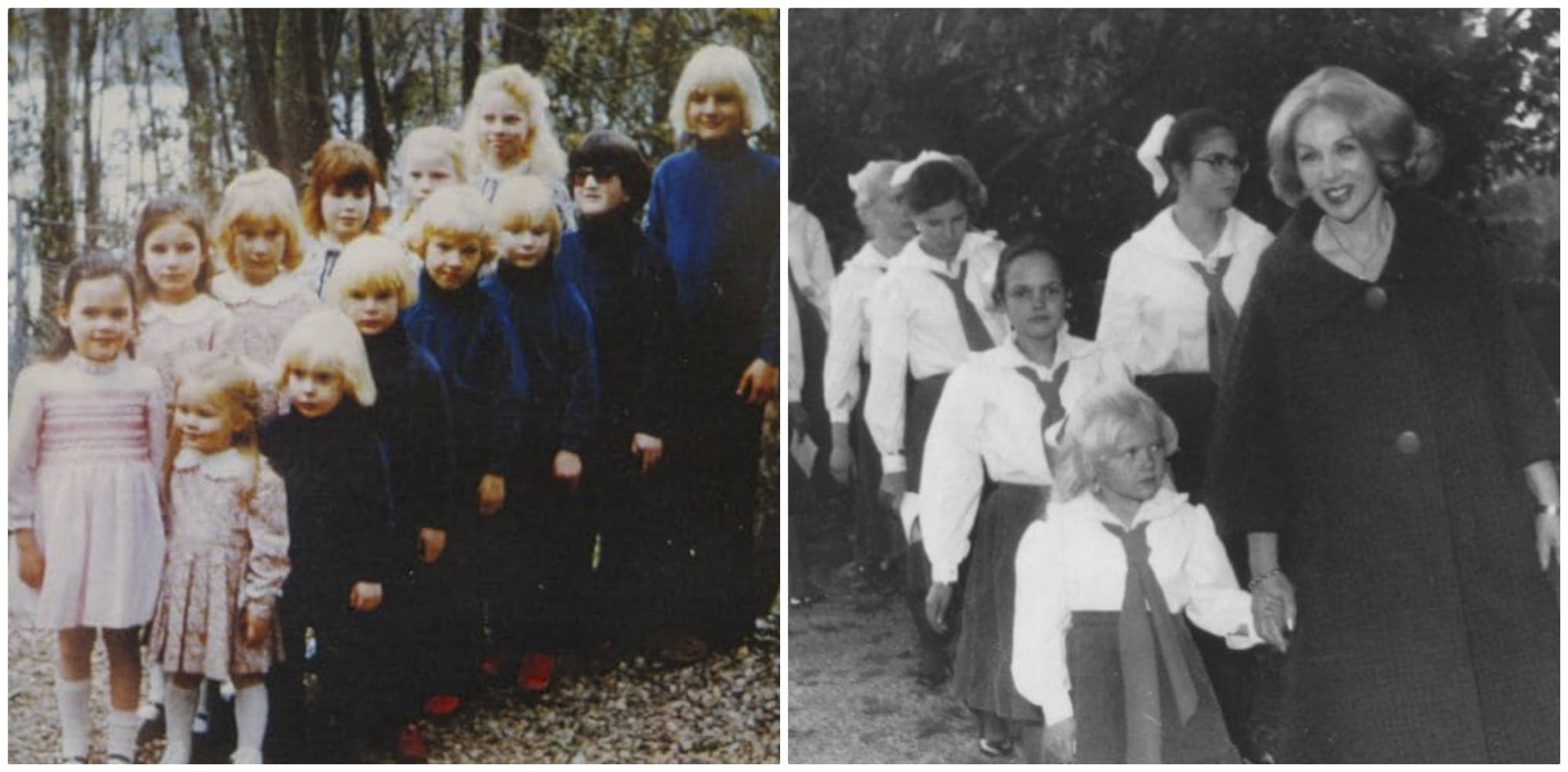 She stole, brainwashed, and raised several kids over the years. However, one of the "adoptive" kids was thrown out due to rebellions, and she helped the police bring down the cult. It was later reported that several of the children were given illegal drugs, and they also were subjected to extreme psychiatric procedures such as electroconvulsive therapy. Meanwhile, Hamilton-Byrne had accumulated a fortune of $50 million by the 80s.
Aum Shinrikyo
This cult was founded by Shoko Asahara, and it was originally a yoga and meditation organization. Later on, the group was referred to as a religion, and things took a violent turn. They were responsible for the Tokyo subway sarin attack of 1995, and another smaller attack the previous year was later linked to them as well.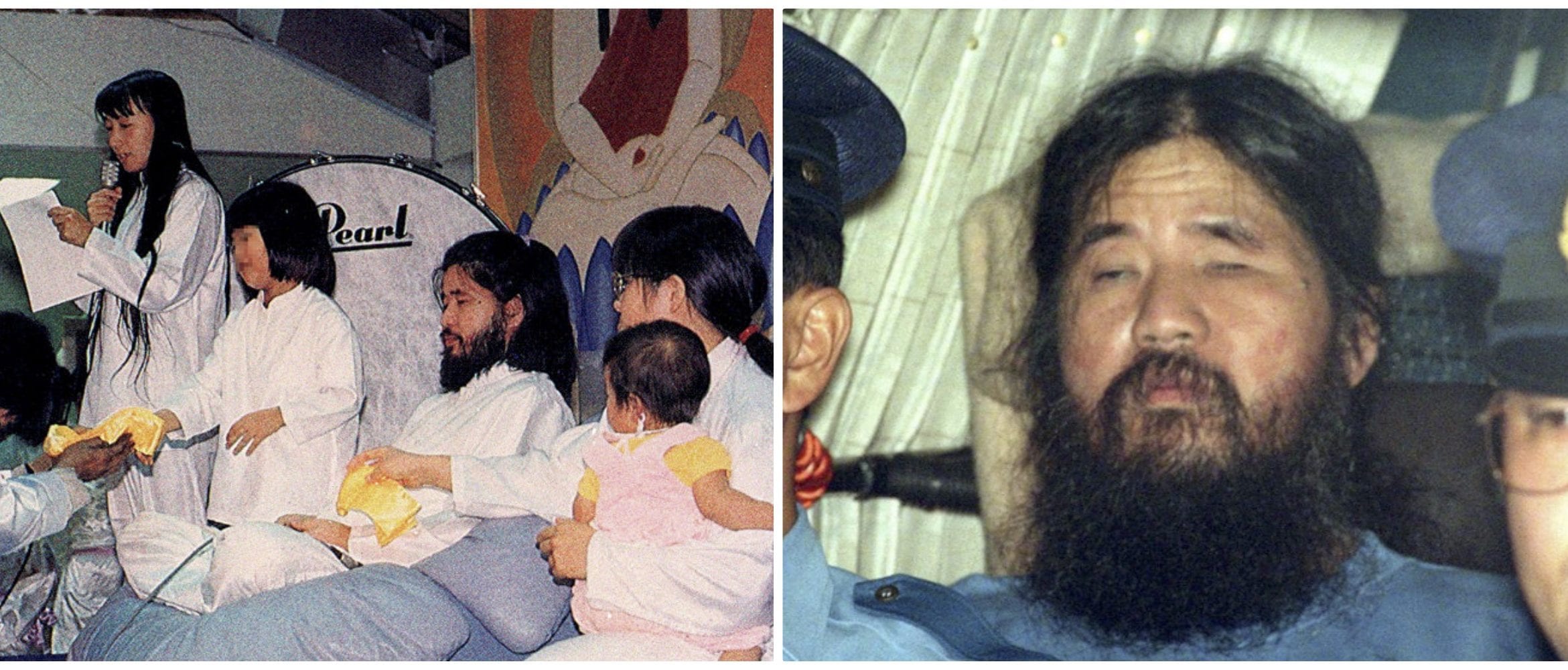 Of course, they never confessed to their crimes and only those involved in the incidents knew about it, not the rest of the congregation. Meanwhile, the leader would sing on broadcasts and claim his innocence from a distance. He was in Russia at the time. However, Asahara and six members were executed for the attacks and other crimes like forced donations and fraud. It was said that Asahara had a collection of explosives and poison gas at hand.
The People's Temple/Jonestown Project
It was founded in 1955 by Jim Jones in Indianapolis, Indiana. Jones used the religion to spread his communist and socialist ideals as well as his thoughts on racial equality. He was an avid Marxist follower who later became a Methodist priest. The group was moved to California in the 60s, and they eventually built their headquarters in San Francisco.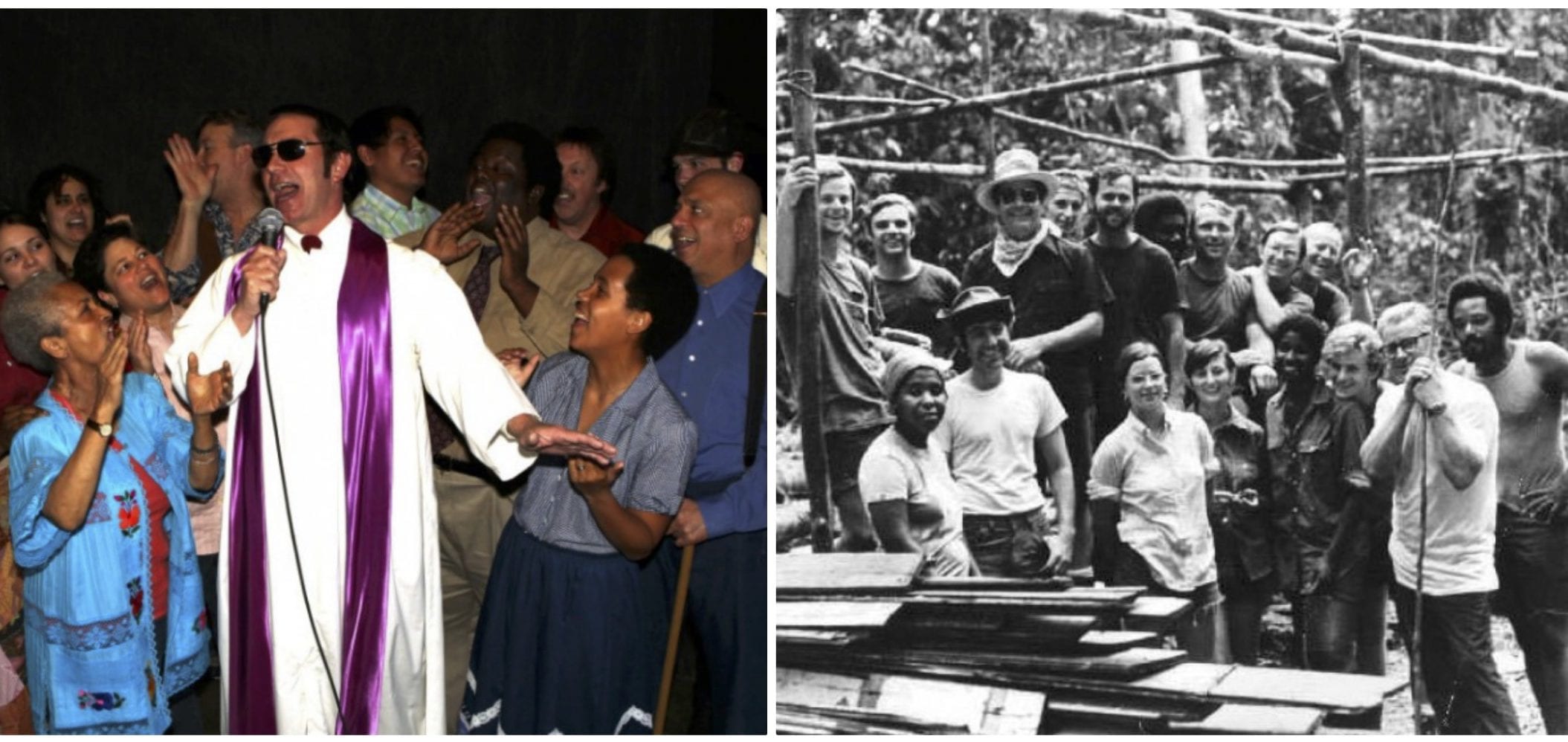 During their best days, they allegedly had 20,000 supporters, but records show that it was less than 5,000. They had political ties to left-wing politicians, but they are most famous for what happened in a camp name "Jonestown" in Guyana. Over 900 followers were convinced to drink Kool-Aid that had cyanide poison. It's considered the largest mass-suicide in history, and it led to the phrase "Don't drink the Kool-Aid". They also killed a US Congressman and his delegation at the Port Kaituma runway.
Rajneeshpuram
This organization was founded by Bhagwan Shree Rajneesh, who was seen by a lot of people as guru and spiritualist, but also almost a god. He was charismatic, ruthless, and able to convince a lot of westerners with his teachings. He found his way to Wasco County, Oregon, where he established this community that was even considered a city for a short while in the 80s.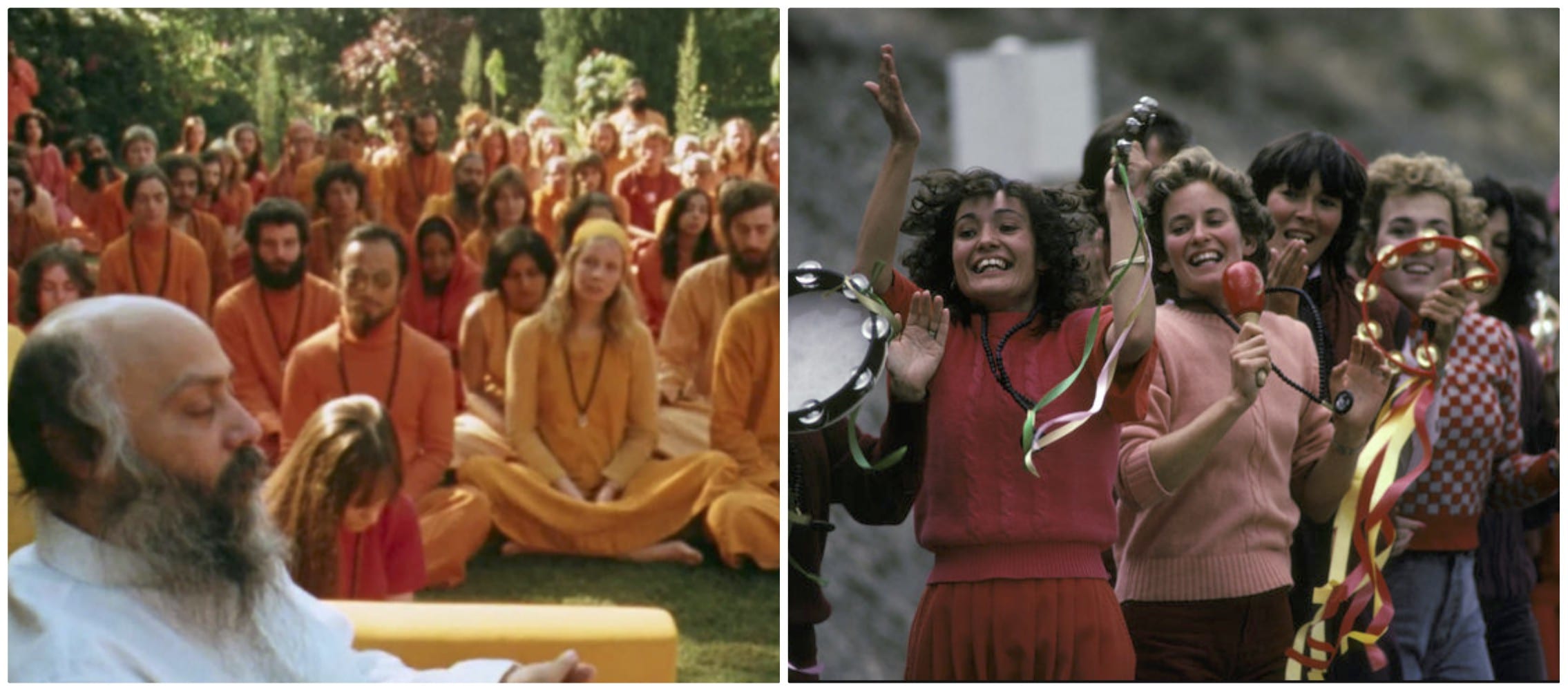 The people were known as Rajneeshees, and they followed their leader's orders. It was a "utopian-like" commune, but they had a lot of trouble with the law later on when there were murder plots and a food-poisoning attack. The community was closed and Rajneesh was deported to India.
The Manson Family
This is one of the most famous cults in American history, and it was led by Charles Manson, who later got charged with seven counts of murder. The cult's main belief was that a race war would happen soon, and they thought the Beatles knew about it. They took the band's song lyrics as guiding messages. They had around 100 followers and lived in an odd way thanks to the use of hallucinogenic drugs.
Their members were young, middle-class women, who were lured by Manson into living like hippies in a commune. They used in an abandoned ranch in the San Fernando Valley and believed that Manson was Jesus. Their cult is famous due to the murder of actress Sharon Tate and four others on August 9, 1969. Tex Watson, Susan Atkins, Linda Kasabian, and Patricia Krenwinkel committed the crimes. 
Church Of God With Signs Following
Their nickname was "snake handlers", as the cult believed that snakes were the embodiment of demons. They are part of the Pentecostal Holiness church that, aside from managing snakes, also drinks poison to prove their faith. Their organization started in the Appalachian part of the US, and they took their entire belief system from one passage of the Bible: Mark 16:17-18.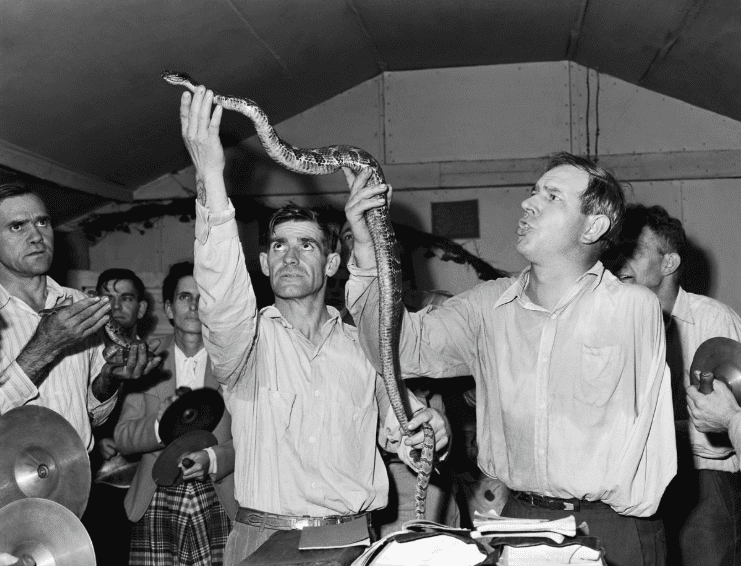 "And these signs shall follow them that believe; In my name shall they cast out devils; they shall speak with new tongues; They shall take up serpents; and if they drink any deadly thing, it shall not hurt them; they shall lay hands on the sick, and they shall recover." They would refuse medical treatment when something went wrong with the snakes. God was the one who had to cure them of poison.
This is just crazy, and we cannot imagine anyone joining any organization like the ones on this list. Let us know which one was the weirdest in your opinion. If you liked this article, share it with your friends who enjoy reading about odd human beings. See you next time!
Source: Drivepedia