Movies That Ruined Their Studios
Hollywood makes billions of dollars with their movies, and everyone with a passion for acting would kill to land a special role. However, it also takes a lot of money just to get a project going, and sometimes, it doesn't pay off. Other times, it's so bad that one sole motion picture bankrupts the studio, and here are few examples. You might not know some of them, but others are major production companies that everyone loved. Let's find out more!
THE FALL OF THE ROMAN EMPIRE
This film was produced by Samuel Bronston Productions, and they literally placed a lot of eggs in one basket. 'The Fall of the Roman Empire' was supposed to be 1964's historical hit, especially after casting Hollywood royalty like Sophia Loren, Christopher Plummer, and Alec Guinness. Clearly, it was a recipe for success, and everything pointed to it being one of the best projects that year.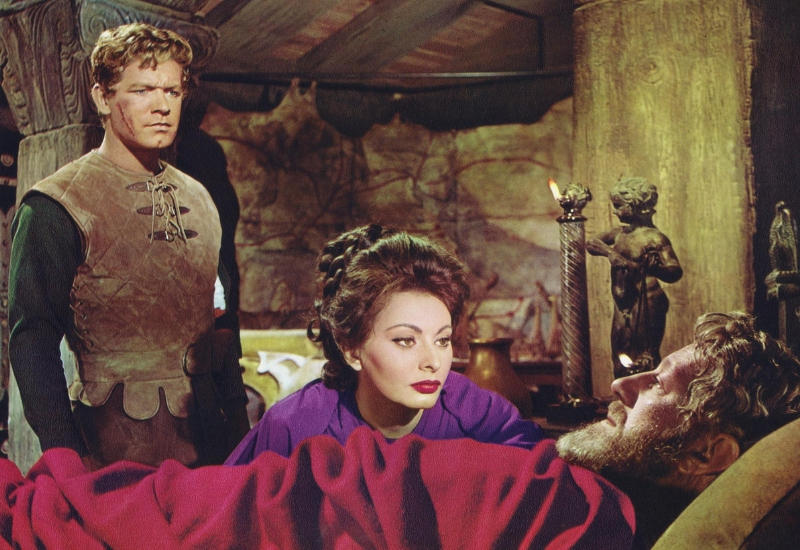 However, at some point, they lost themselves in the kitchen and couldn't prepare something amazing. The original budget was $19 million, and it only made $4.75 million in theaters, and nothing could be more disappointed than not being able to – at least – get back the initial investment. Also, in the decade of the 60s, no studio would have been able to survive that terrible hit.
THE GOLDEN COMPASS
New Line Cinema is one of the most respected companies in Hollywood, and you might have noticed that they still release a lot of films. However, there is a catch. 'The Golden Compass' was not necessarily a box-office failure, but the studio placed too much money on it in the first place. They needed to raise $200 million for the project, and therefore, they sold the international rights for the movie.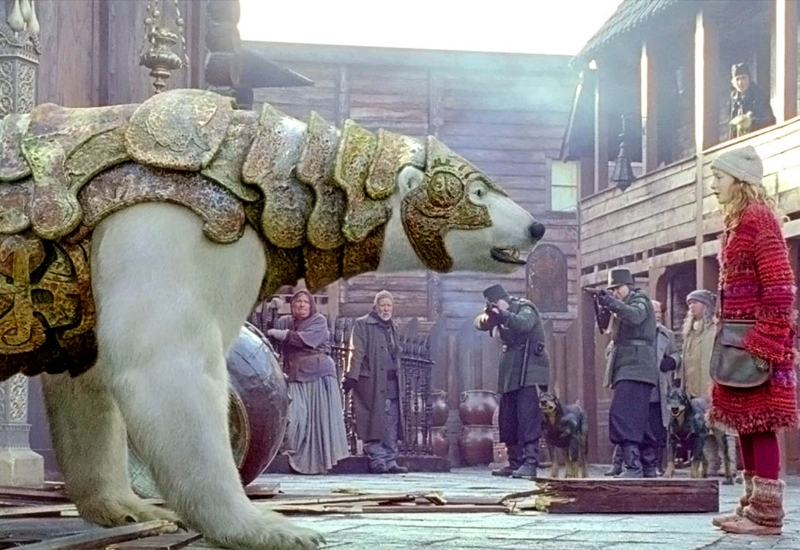 This means that the money that the film made overseas wouldn't be going to the studio, and you might be surprised to learn that a lot of films – like 'The Avengers', for example – make most of their money in huge markets abroad like China. In the US, the film made only $70 million, sending New Line Cinema into bankruptcy, and it was sold to Warner Bros. subsequently. Meanwhile, it made around $300 million all over the world.
CLEOPATRA
The publicity regarding Elizabeth Taylor and Richard Burton's relationship problems was actually set to bring in a lot of money for the project. The couple was battling with all kinds of rumors of Burton's cheating. 20th Century Fox originally wanted it to run for six hours, but they decided to cut back on the historical epic later. This was originally a great decision. Can you imagine watching a six-hour film?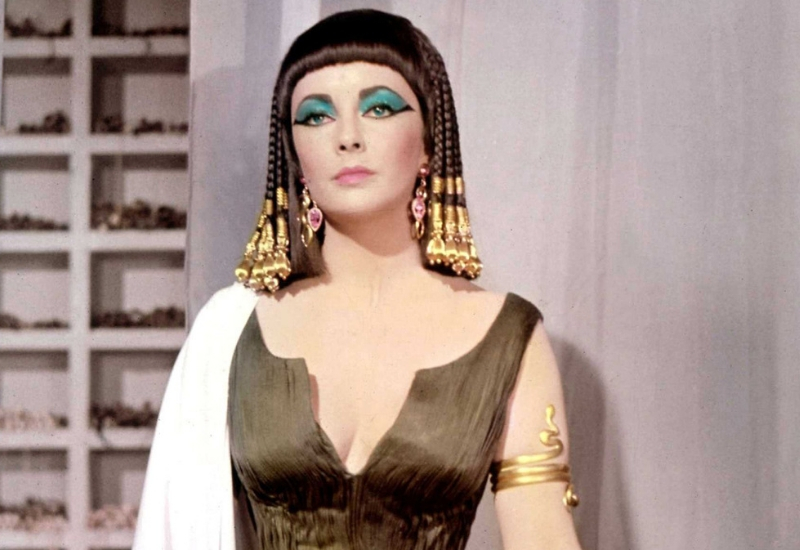 The initial budget was $44 million in 1963, which would be $330 million these days. It was the later project at Fox that was given so much money. Most people don't know – or do not remember – that Fox had to close for weeks as they restructured their company. Luckily, they made it, but it was a close call. Meanwhile, 20th Century Fox was finally acquired by Disney in March 2019.
ONE FROM THE HEART
One of the most admired directors in Hollywood is Francis Ford Coppola, and almost everything he puts his name to ends up being a huge success. With this film, he wanted to explore all the new advances in modern filmmaking, and everyone wanted to support him. Coppola was working on a wartime film at the time, but he stopped that project to make this musical romance.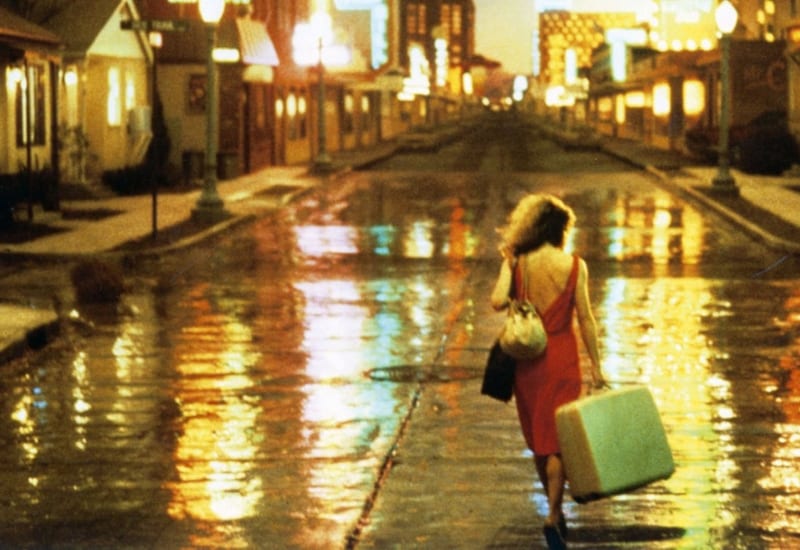 The project had an initial budget of $8 million, but they ended up spending $23 million. Moreover, the movie made almost no money at all with just $600,000 at the box office. That's nothing in Hollywood standards and compared to what was spent. Therefore, the production company Zoetrope Productions and the director were crumbling. He filed for bankruptcy on his own and in the business' name.
TWICE UPON A TIME
This visually beautiful film would end up almost destroying a famous productions company. The Ladd Company had already made amazing films like 'Blade Runner' and 'Chariots of Fire', but this animated movie from 1983 would be their downfall. However, they might not be able to blame it entirely on this film alone.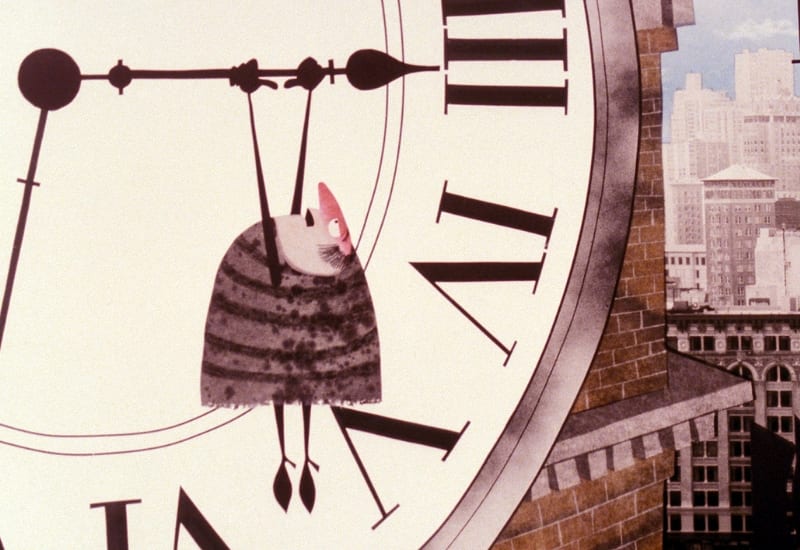 They were already in a lot of trouble by the time they wanted to release this film. Therefore, they were forced to only screen it for a short time as a "limited release". This means that not many people had the chance to catch it at their local theater, and the company shut down with that crumbling monetary blunder.
THE LONE RANGER
Everyone knows how big Walt Disney is and its spot in Hollywood. They are known for some of the best movies in the world, for owning the rights to many stories like 'The Avengers', and for their recent Disney remakes. However, 'Lone Ranger' starring Johnny Depp was not their best work. It cost way too much, and although, it technically didn't that bad at the box office, it wasn't enough.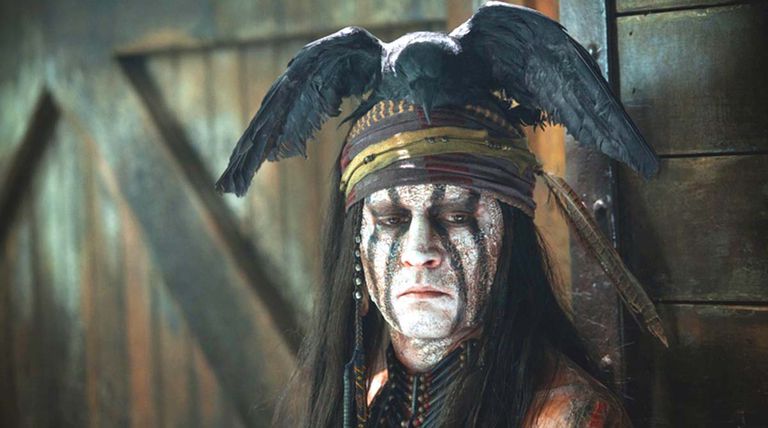 Some reports claimed that the film cost $350 million to complete, and it only gathered $260 million in theaters. That's a difference of $150 million, and that's a loss that even the executives at Walt Disney Studios Motion Pictures considered too high. Their vice president said that it was "very disappointing".
TITAN A.E.
Fox is a huge company and famous in the movie genre, but 'Titan A.E.' changed their way of making things. According to several reports, this animated, dystopian story from Fox Animation Studios had an initial budget of $90 million, but their horrible opening week at the box office meant trouble for the studio.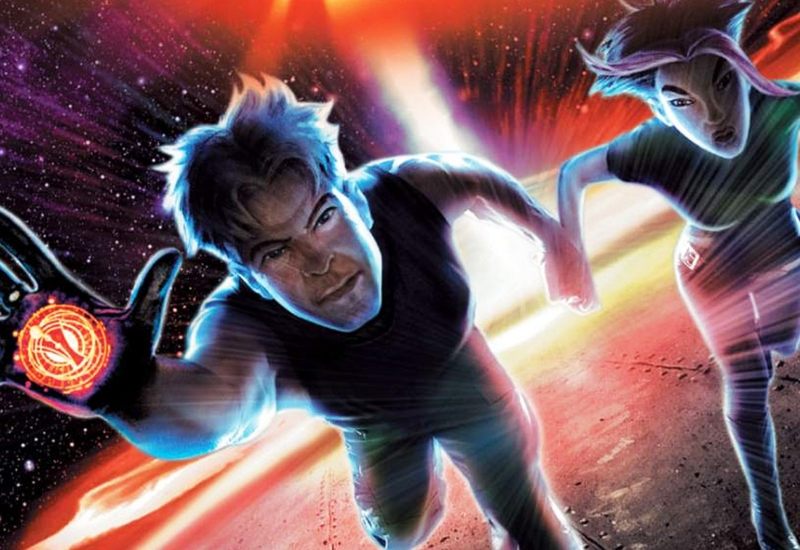 On its opening weekend, the movie only had the number 5 spot and only made $36 million. Fox was forced to close its animation branch forever. Not even Matt Damon and Drew Barrymore as voice actors could save this film in the end. It's sad because animated films have such a huge market, and maybe they could have produced a bunch of other great projects.
47 RONIN
Keanu Reeves was named "The Internet's Boyfriend", and everyone seems to love him these days. He was a huge star in the early 2000s thanks to big-budget films like 'The Matrix' franchise and 'Speed'. However, not even his huge fame could save '47 Ronin'. Universal Studios was taking a huge hit giving a lot of money to a first-time, big-budget film director, and it didn't pay off.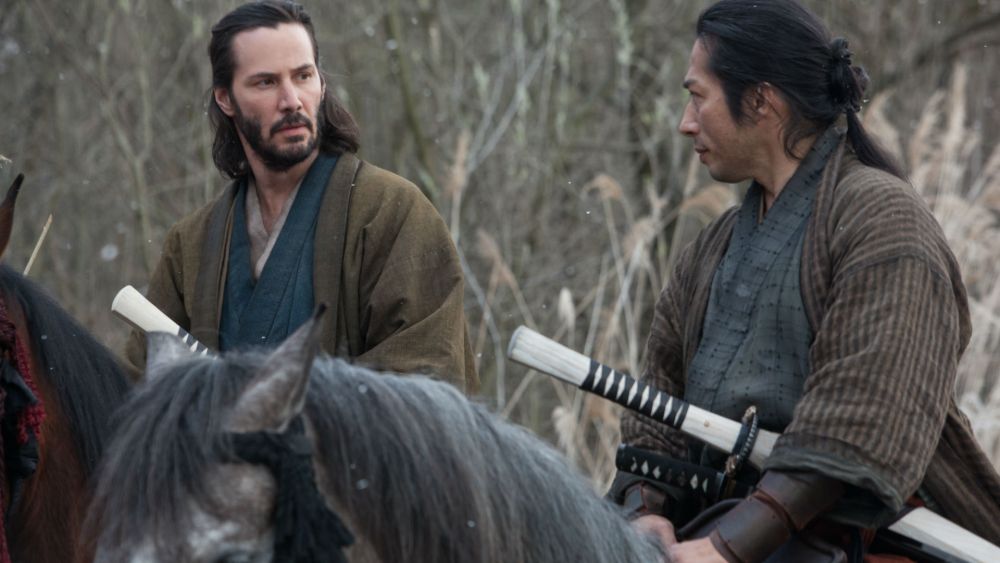 Critics said that Carl Rinsch made a mess and basically threw the money away. He was later fired for it. The budget was originally $175 million, but it brought it $151.8 million. Not something anyone in business desires. Luckily, Reeves is still loved.
RAISE THE TITANIC
Most people might not remember that another studio tried to capitalize on the infamous story of the Titanic, but ITC Entertainment never imagined that they would sink worse than the huge ship after trying it. However, they tried their best at making this story in the best way possible, and they also did it years before James Cameron's famous success.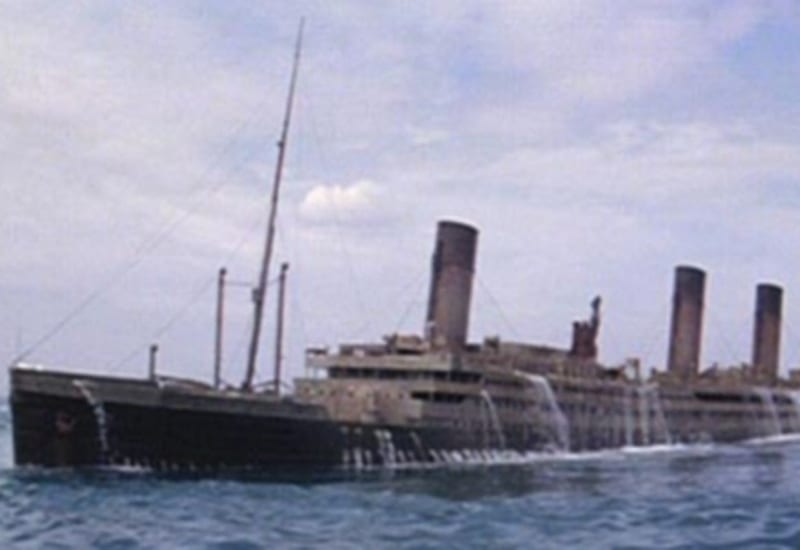 It took around $40 million to get this project sailing, and it was released in movie theaters in 1990. Unfortunately, it only made $7 million at the box office. The studio was absolutely ruined financially, but their reputation was also hit hard. At the time, no one foresaw that the story could actually be told in another amazing way in 1997.
CITY OF LIES
This film was produced by Global Road, who were trying their hardest to make it into the Chinese movie market, but they also wanted to make more films for American audiences. Both endeavors were too ambitious to truly succeed, and they didn't achieve either. 'City of Lies' was never released, and it was their last attempted.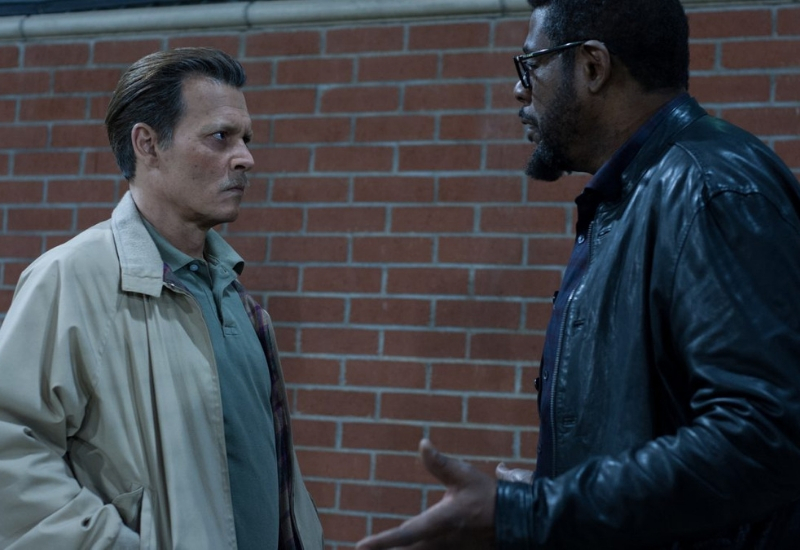 'City of Lies' was a biographical story about the shooting of Tupac Shakur and the Notorious B.IG. aka Biggie Smalls. Even after all these years, their murders haven't been solved. Furthermore, prices rose too much, and the company felt into horrible debts. Since they owed hundreds of millions of dollars, they had to file for bankruptcy. Not even casting Johnny Depp for the film saved it.
LOONEY TUNES: BACK IN ACTION
As a Warner Bros. Feature Animation production, you would imagine that this film was going to be a hit just like 1996's 'Space Jam'. Therefore, the company allocated $80 million to the production of another film in the Looney Tunes roster. They even cast Brendan Fraser for the main role – a great move because he was one of the hottest actors at the time.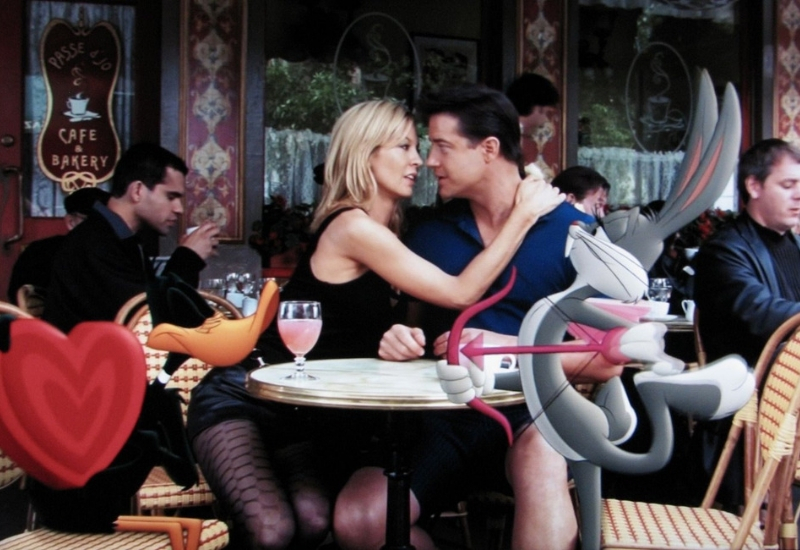 Just like 'Space Jam', it was a mixture of animation and live-action sequences, but this comedy ended up making a mere $68 million at the box office. Although the whole company was hugely successful, this failure forced to close down their animation branch, and they decided cartoons were no longer for them. However, we all have high hopes for 'Space Jam 2' with LeBron James.
SUPERMAN IV: THE QUEST FOR PEACE
Superman might be considered the greatest hero of all time – at least before MCU's Iron Man – however, not every Superman film was a hit. By the time the fourth installment came around, people were fans of the big-budget superhero genre, but they were getting tired of them. The pressure for this movie to be just as successful as the previous one was their downfall.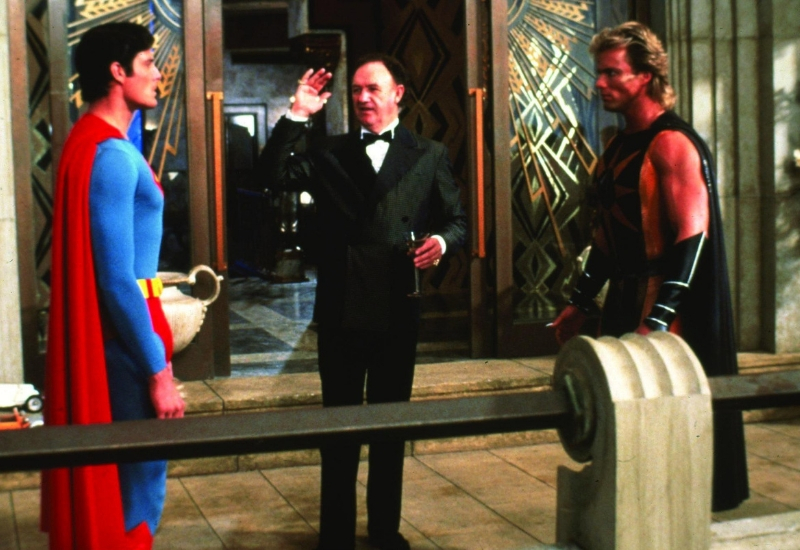 There was something about it that simply didn't connect with audiences, and the expectations were just too high. Viewers didn't like it nearly as much as the other films, and unfortunately, this meant the end of The Cannon Group studio. Superman wouldn't return to the big screen for several two decades, and honestly, the last films by Zack Snyder haven't been that great either.
CUTTHROAT ISLAND
Back in the 80s, Carolco Pictures could do no wrong, and they had already released a bunch of successful movies like the 'Rambo' franchise, 'Terminator 2: Judgment Day', and 'Field of Dreams'. They had a lot going for them, but things changed a lot after they made 'Cutthroat Island'. They probably should have thought twice about this film.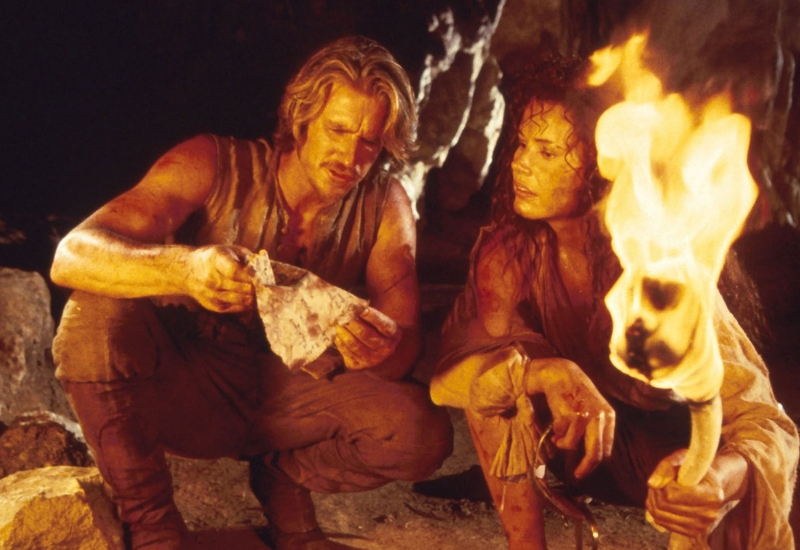 They placed a bunch of money on the 1995 pirate adventure, but it was clearly nothing like what 'Pirates of the Caribbean' would become later. After so many hits under their belt, the studio couldn't deal with such a loss, and their version of 'Showgirls' was also a flop. The studio was forced to file for bankruptcy after that.
THE LADY VANISHES
Another amazing director is none other than Alfred Hitchcock, and his 1938 mystery film 'The Lady Vanishes' is just another example of his brilliance. Therefore, in 1979, Hammer Film Production wanted to use that same story in a new version to be set in another time as well. However, even with wonderful actors of the time, they didn't even get close to Hitchcock's masterpiece.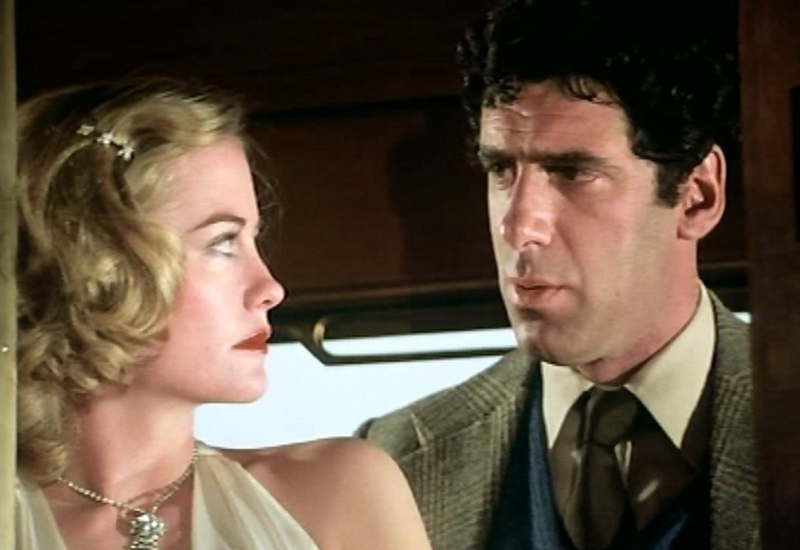 Cybil Shepard and Elliot Gould were an excellent casting choice, but the remake was the last motion picture that Hammer Film Production would make in a long time. They were famous for their horror movies, but they had to close. Luckily, it seems that they might be coming back after almost 30 years of nothing.
THE ROCKER
'The Office' was one of the best shows on television, and most of the actors have managed to make it into major projects both on the big and small screen. Unfortunately, actor Rainn Wilson has not been so lucky. His first film after being recognized in the sitcom was this musical comedy that was released in 2008. However, he would have been better off not choosing that role.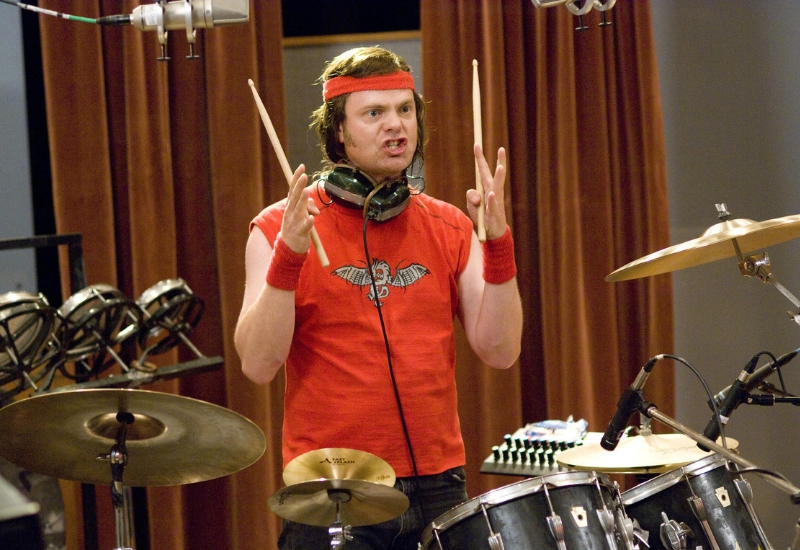 The part was about a rocker that wasn't having much luck and how he finds redemption. However, the film only made $2.6 million on the first week. Unfortunately, Fox Atomic was built to specifically make comedy films of the type, and since 'The Rocker' was not successful, they had to shut down their operations.
A SOUND OF THUNDER
Most horrors movies are completed with small amounts of money, but Franchise Pictures wanted to change that reputation forever. They gave a huge budget to the 2005 'A Sound of Thunder' thriller. It featured Edward Burns, Catherine McCormack, and Ben Kingsley. It was directed by Peter Hyams and based on the short story by Ray Bradbury.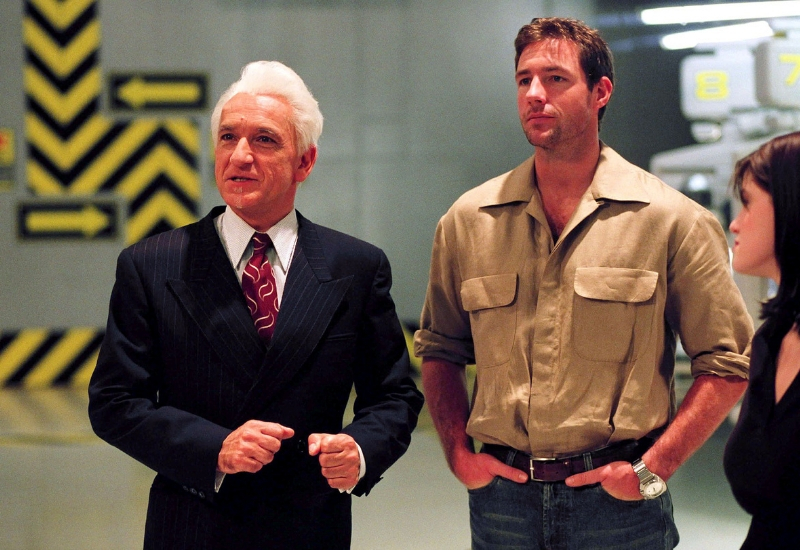 The movie was about "time tourists" that were not responsible and messed too much during their travels. The studio had an $80 million budget, but it ended up gathering less than $11 million at the box office which was too big a loss for the project. The company went bankrupt in 2007, and the film was also hated by critics.
RISE OF THE GUARDIANS
You might be surprised to learn about this one because Dreamworks Animations has released some of the best feature films in 3D animation history. Fans will forever be grateful for 'Kung Fu Panda', 'Shrek', and 'How To Train Your Dragon'. However, their 2012 motion picture 'Rise of the Guardians', and they had to experience their first big flop.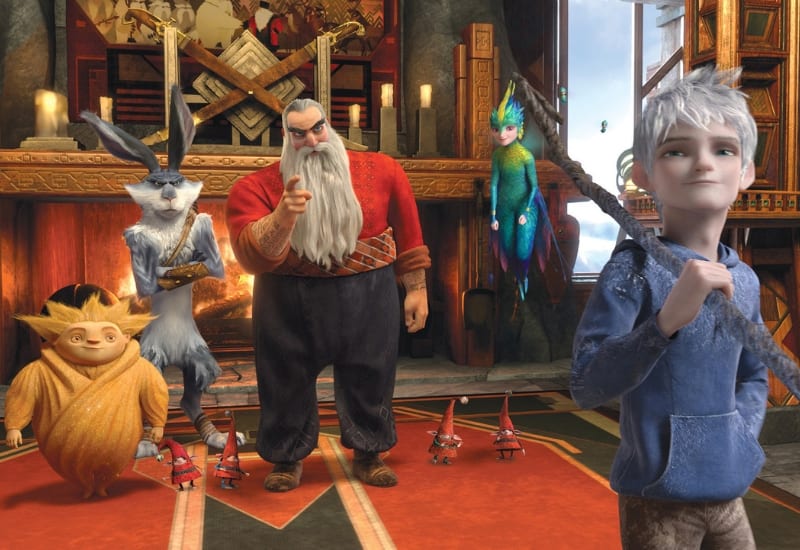 The movie didn't make enough, especially considering how expensive making animated films can be. Of course, Dreamworks didn't have to completely shut down, but they had to reduce their staff by 25% to make up for the financial hit. It was proof that making a high-budget movie doesn't guarantee that it will be a success.
FINAL FANTASY: THE SPIRIT WITHIN
On the surface, it might like a great idea to make a film based on a popular video game franchise like 'Final Fantasy'. The game was considered the most popular in the world. Therefore, in 2001, Square decided to make a big-screen version of the video game, but it cost $137 million to create it. Sadly, it didn't reach even half the success of this video game.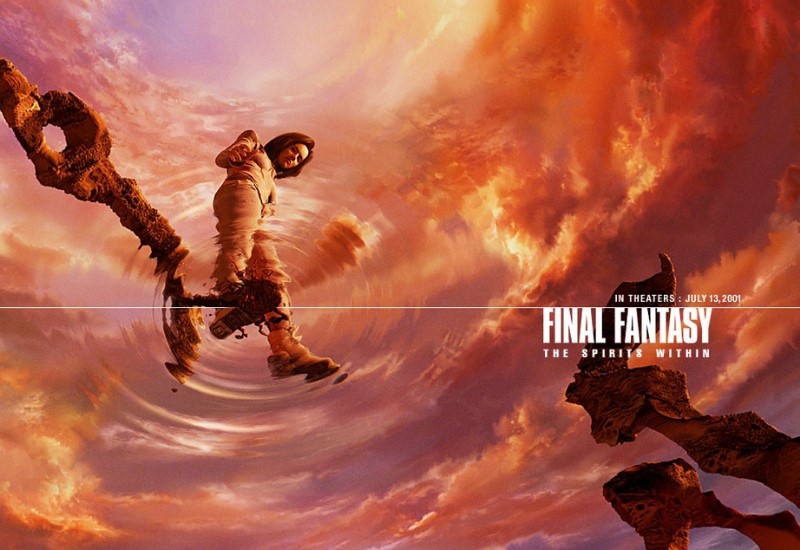 Fans did not like it that much as it only made $85 million at the box office, and Square was forced to close their film department, leaving the world of Hollywood for others. Luckily, Square was able to keep going with just the video game franchise, but it was a still to the reputation of 'Final Fantasy', and no one wants to lose face or money.
BATTLEFIELD EARTH
This film is still considered the biggest film failure in history, but it was a horrible wound for Franchise Pictures. Despite the fact that John Travolta wanted to bring this project to the big screen, many major studios in Hollywood turned it down. The actor had to put in $5 million of his own money to make it happen, and he really should not have taken that risk.
Many people even questioned why he was so adamant about this project. Viewers also thought that Franchise Pictures was making too much of a fuzz about their production costs to make headlines overseas and more money from the international box office. The final cost was $73 million, while it only made $29.7 million in theaters. That was too big a failure for the studio, and they went bankrupt.
HOWARD THE DUCK
George Lucas is a widely acclaimed director, especially for the 'Star Wars' original run, but at the time of this film, he had just built Skywalker ranch for $50 million. Everything Lucas got involved in seemed to become an instant success. So, no one could imagine that the animated comedy 'Howard the Duck' wouldn't be the hit that he wanted it to be.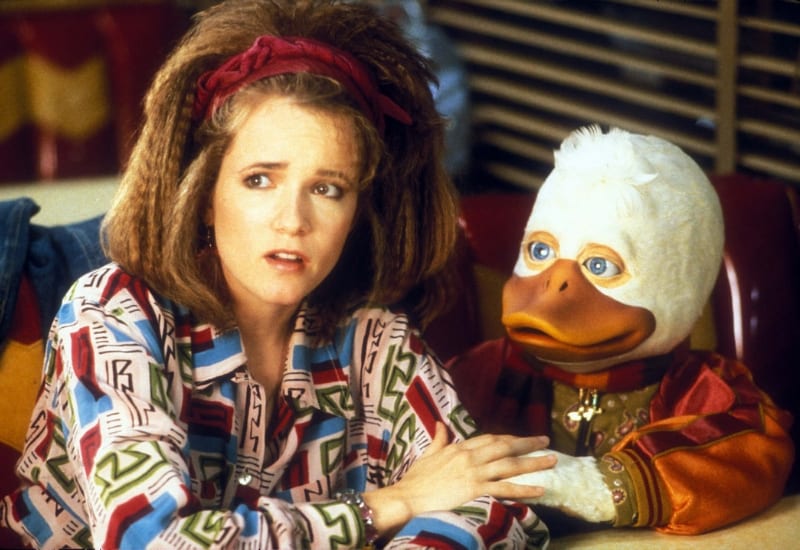 Lucas did not manage to get out of trouble because the 1986 motion picture only managed to get the original budget back. The director still had to do something to recover and sold some assets, including an animation company to Steve Jobs. That company went on to become Pixar. Therefore, it was a huge loss, but things happen for a reason.
IT'S A WONDERFUL LIFE
You might be surprised by this entry into our list because 'It's A Wonderful Life' has been regarded as one of the best holiday movies of all time. The film starring James Stewart as a man about to give up on life on Christmas Eve has taught people to believe in themselves through many generations. However, the movie only made half of what it cost at the box office.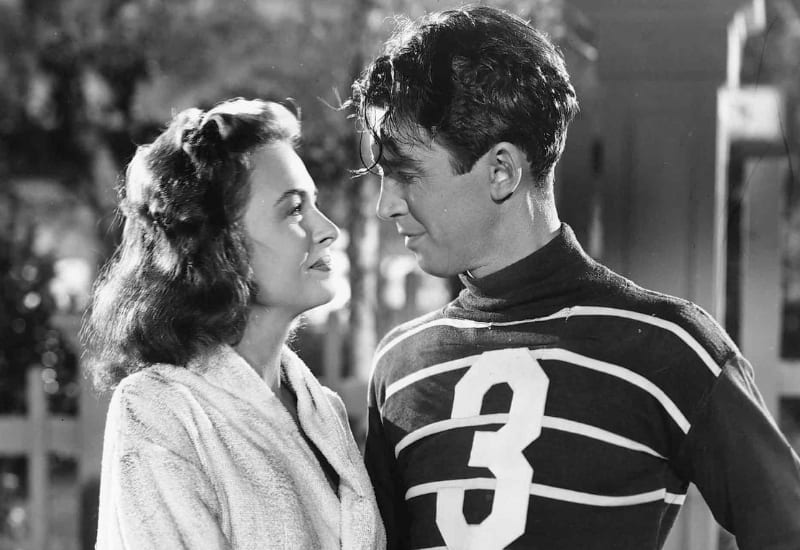 The problem might have been due to the fact that the film was released in the middle of summer. Apparently, people are not that into Christmas when it's not December. Sadly, Liberty Films lost too much with this project, and they went belly up. But, we are all lucky that it got made and that we can enjoy it every Christmas.
HEAVEN'S GATE
'Heaven's Gate' was released in the early 1980s by the production company United Artist, which was one of the largest at the time. It had already released 'Apocalypse Now', 'Annie Hall', and 'Raging Bull'; all of which were widely liked by viewers and critics. This business was established by Charlie Chaplin, and it would become a part of a big film dynasty.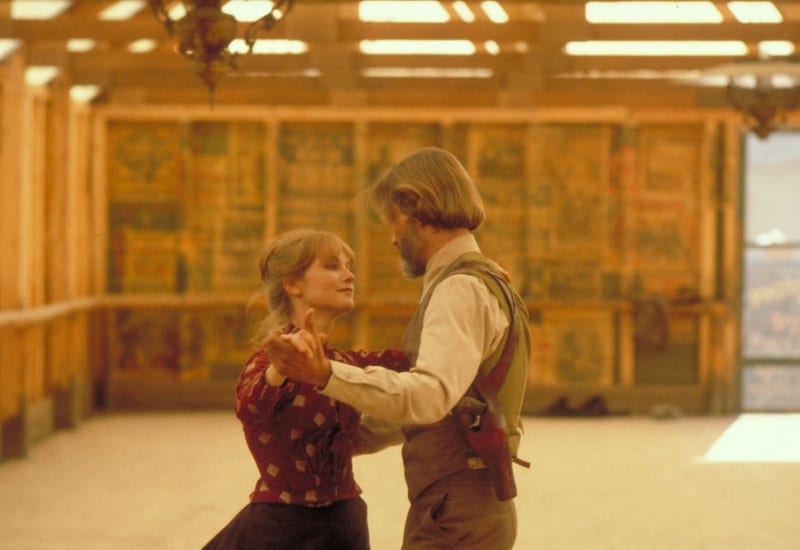 But, in the end, that all came crashing down with 'Heaven's Gate'. It had an initial budget of $44 million, and it was all meant to create an amazing western drama starring Kris Kristofferson, Christopher Walken, Isabelle Huppert, Jeff Bridges, and others. Sadly, it only gathered $3.5 million at the box office. The company was sold off to MGM later on.
SIDE OUT
Aurora Productions made amazing animated movies in the 80s such as 'The Secret of NIMH' and 'Eddie and the Cruisers'. However, when they decided to release a big-budget film about volleyball, they really took a risk. It the 1990 'Side Out', and their risk didn't pay off at all. It starred C. Thomas Howell, Peter Horton, Harley Jane Kozak, and Courtney Thorne-Smith.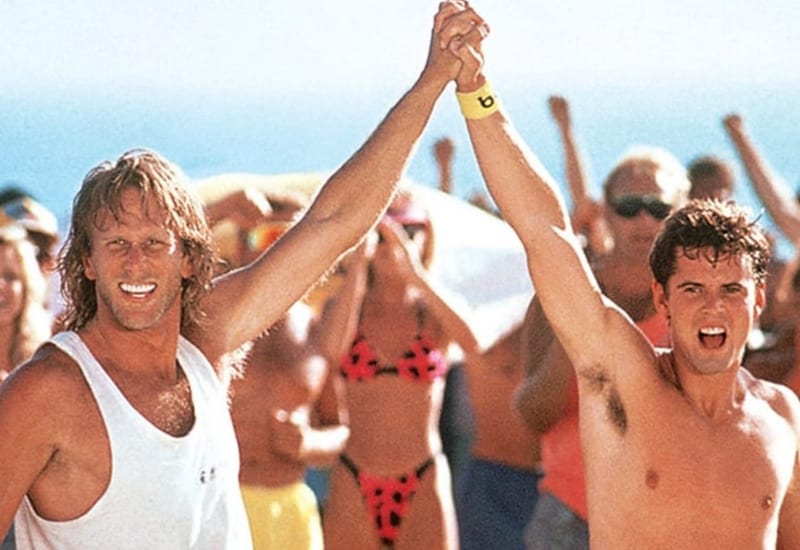 The story was set in California, but people didn't rush to the cinema to see what it was about, and this film ended up becoming the last straw for Aurora Productions. The company went bankrupt soon after the release.
LIFE OF PI
This 2012 film was based on a book by the same name, and it was a huge success at the box office, and among critics, because it ended up competing for the Academy Awards. However, the company that produced was already in deep waters by the time 'Life of Pi' was released. Other studios would have rejoiced at the prospect of a $600 million return at the box office.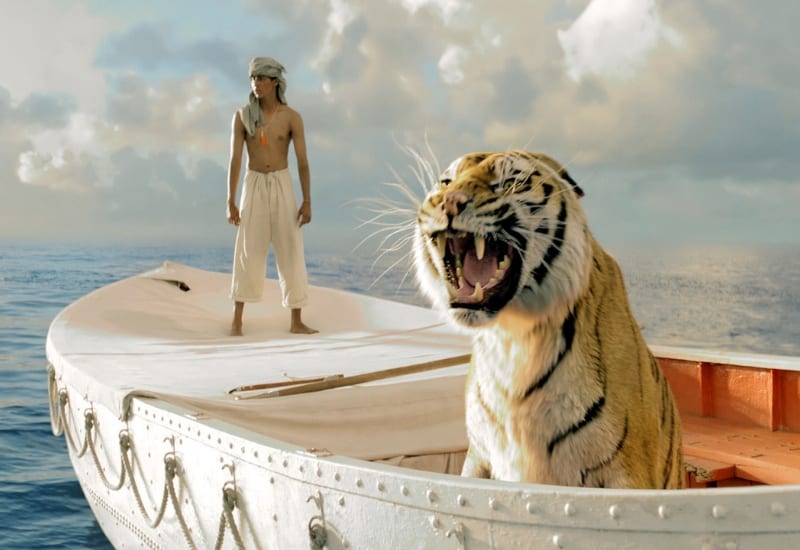 However, it wasn't enough to save Rhythm Hues, and they ended up going bankrupt after the release of the acclaimed movie and had no choice but to close down. It's sad because the story about a man who has a journey with several animals, including a tiger named Richard Parker, aboard a boat gave us all something to think about. What did you think about it?
THE RIGHT STUFF
This is another case where the company was in too much trouble by the time they released one of their final projects. 'The Right Stuff' was greatly received by critics as it won four Academy Awards. However, it didn't make much at the box office, and at the end of the day, making movies is a business. The Ladd Company was scrambling.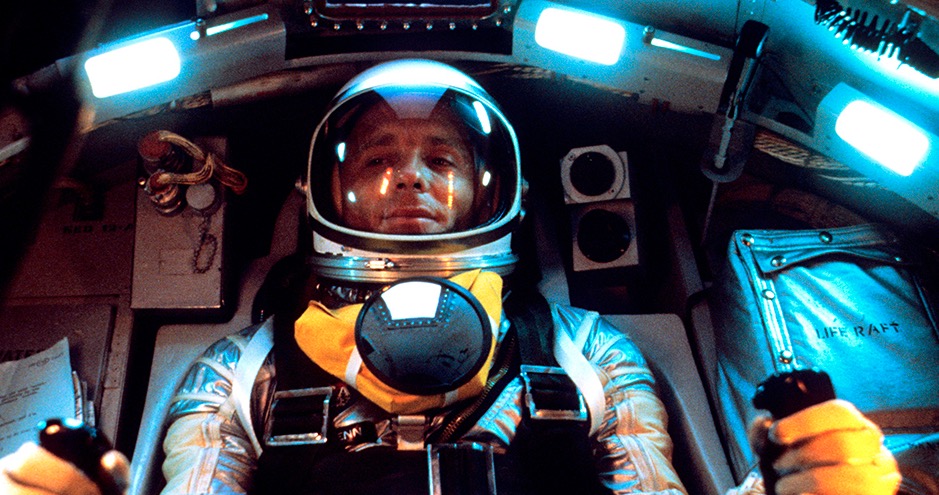 The story was based on the early years of the US space program. Therefore, the production needed a big budget for special effects and rocket models. They allocated $27 million for the project, but the movie didn't break even with just $21 million at theaters. 'The Right Stuff' was another film that led the Ladd Company to failure.
HOTEL ARTEMIS
Like mentioned earlier, Global Road was trying to enter the Chinese movie market, but also make even more movies for the American viewers, but neither strategy worked well for them. They were forced to shut down fairly recently, but they tried to release several movies in the last decade to save themselves. Previously, we mentioned Johnny Depp's 'City of Lies'.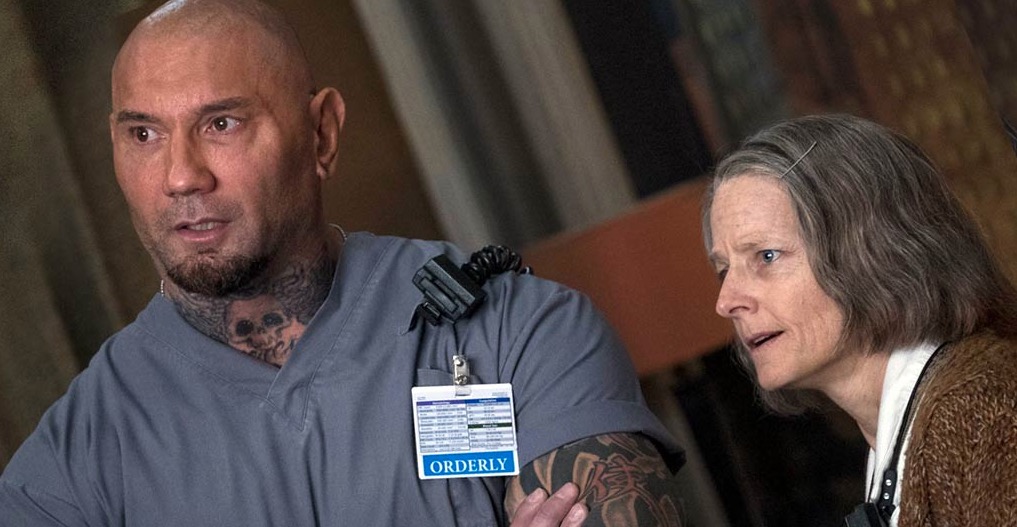 Another failure was 'Hotel Artemis', which also starred a big movie star, Jody Foster. The movie received some positives and negative reviews from critics and wasn't exactly a box-office flop. However, they were already in too deep to recover unless they got a big blockbuster. So, they still went down.
SHOW DOGS
This is another example of how Global Road was trying to do its best to get out of trouble and reach the success they wanted. The comedy 'Show Dogs' actually did pretty well at the box office. However, it cost too much money in the first place and even more after it had to be reedited after the first released. There was a scene deemed unsuitable by critics, and it had received some horrible reviews.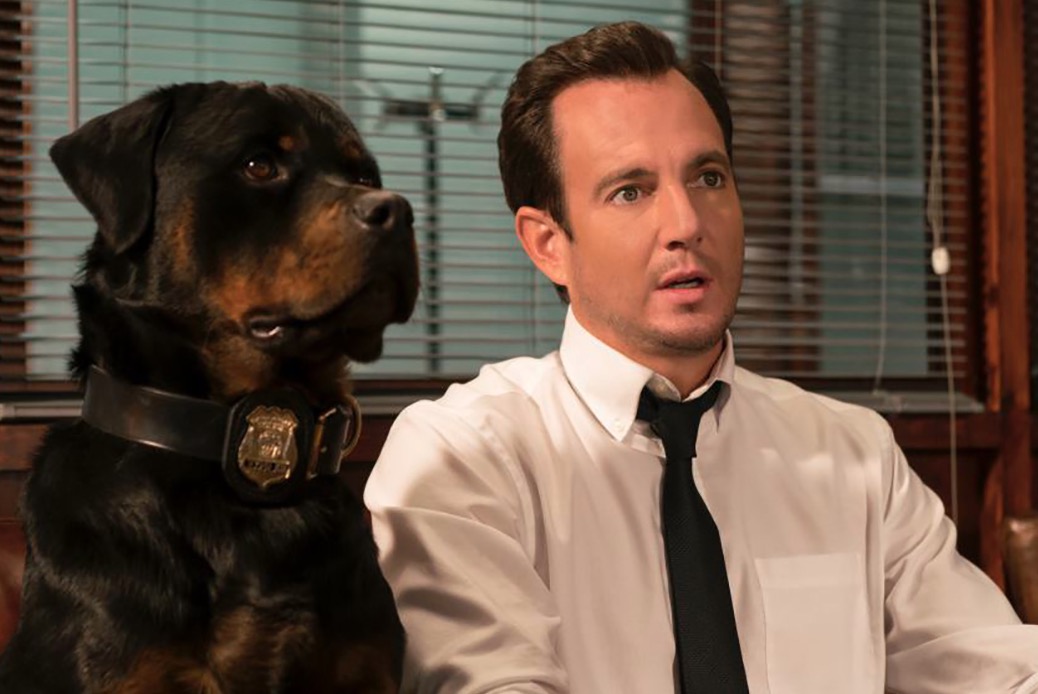 Global Road apologized and re-released the film after some edits. They were already in deep waters after the unreleased 'City of Lies' and how 'Hotel Artemis' didn't bring as much as they hoped. In the end, it seemed like they were too ambitious and probably should have changed their business strategies.
HOT TUB TIME MACHINE
Metro-Goldwyn-Mayer is also one of the biggest production companies in the world, and they are still going strong. However, you might be surprised to learn that they went into bankruptcy in 2010. They had a bunch of debt and other financial obligations. Therefore, the business went through a complete restructure and creditors handled MGM.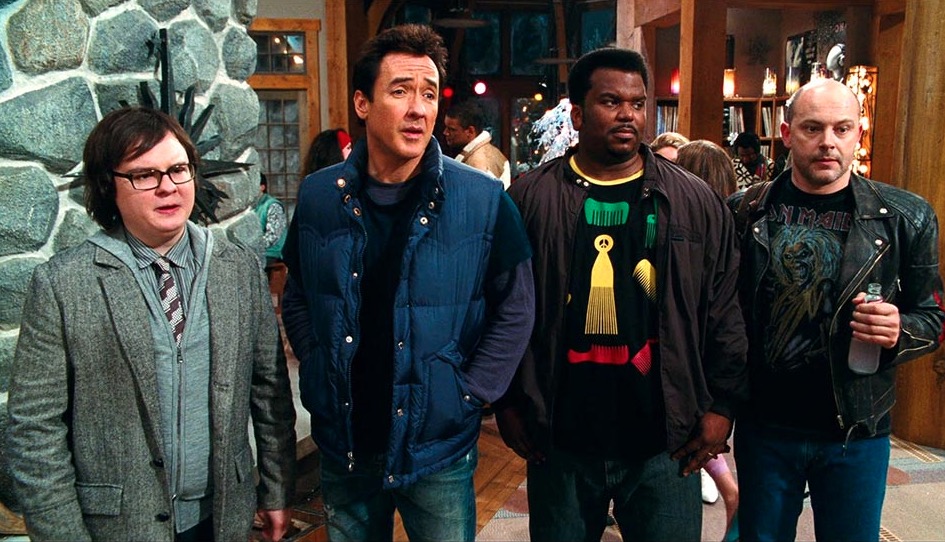 That year was horrible for the studio as their only significant film was 'Hot Tub Time Machine', which was a comedy that did nicely at the box office. But, it wasn't enough to get the studio out of their troubles. Luckily, MGM clearly pulled through, and they even released a sequel 5 years later.
BANGKOK DANGEROUS
'Bangkok Dangerous' was released by Virtual Studios, which was founded in 1986. They were a studio, distributor, and also financier of films. They made a deal with Warner Bros. in 2006  to make and fund several movies. On the surface, this might have seemed like an amazing contract because the WB has always been popular in Hollywood.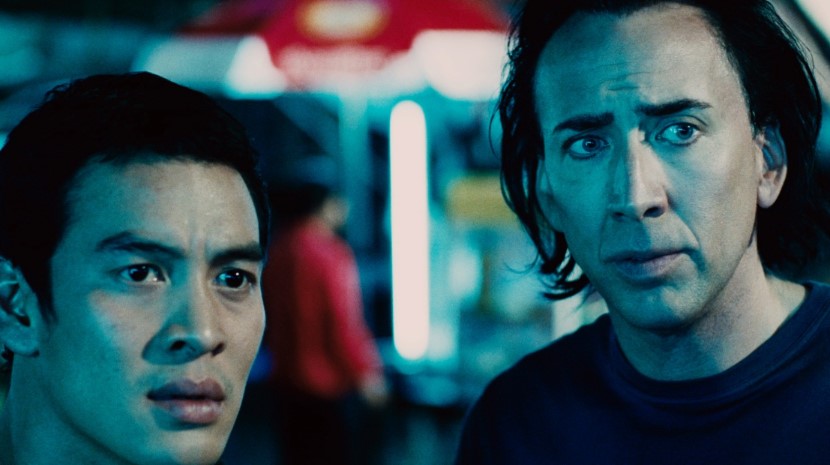 Unfortunately, the deal couldn't pull Virtual Studios up in terms of money. The last movie they were involved in was 'Bangkok Dangerous' in 2008 that was a horrible failure at the box office and also among critics. It received negative reviews, and the studio eventually had to shut down.
THE ADVENTURES OF PLUTO NASH
Now, this film didn't close down their production studio, but it cost two big companies a large amount of money. It did so poorly at the box office that its huge budget was basically money down the garbage. Eddie Murphy might be the best comedian of all time, known for his time on 'Saturday Night Live' and his comedy films.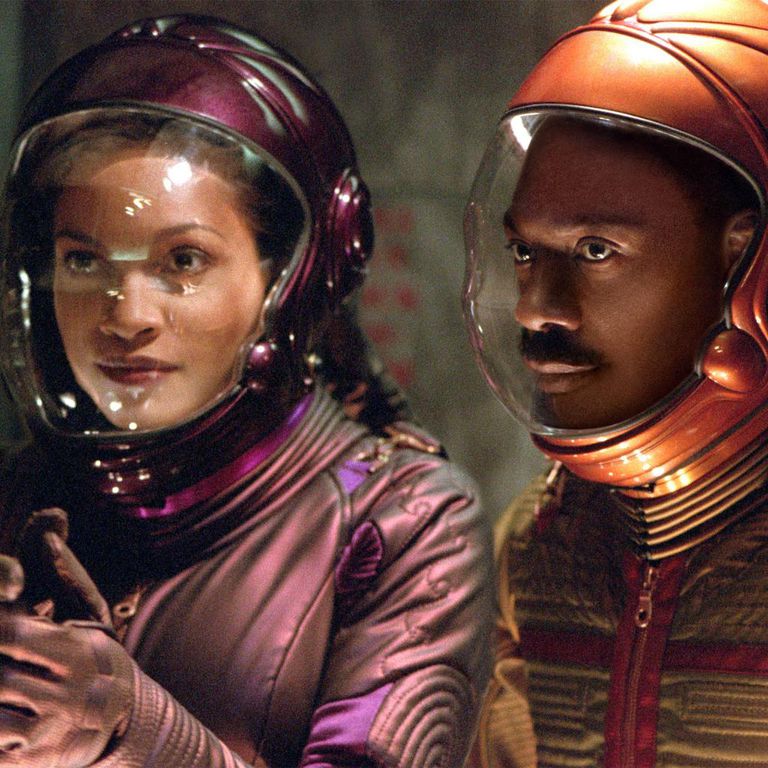 However, when he tried his hand at sci-fi, it was a big failure. The movie cost Castle Rock Entertainment and Village Roadshow Pictures around $100 million. In the end, it only got $7.1 million at the box office. Meanwhile, Warner Bros. was in charge of distributing, and clearly, they must have been upset by the flop.
JOHN CARTER
There is another disappointing release for Walt Disney. It also had an alleged budget of $350 million, and it was considered one of the most costly films ever created. Furthermore, it is also thought of as one of the biggest box-office failures in history. The movie made $284 million with a write-down of around $200 million.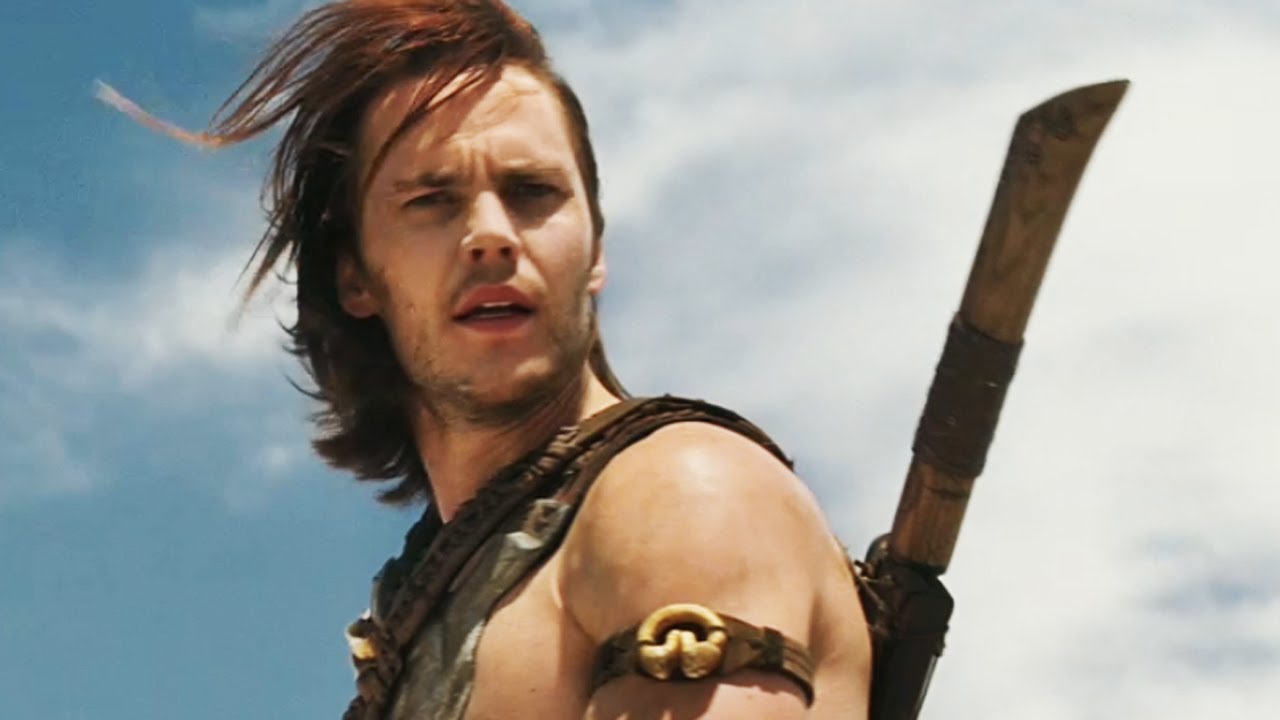 They were eve planning for a remake recently, but the original had done so badly in theaters that they canceled their plans. They expected a huge return for this film but were sorely mistaken. Therefore, it's better not to take another huge monetary risk for something that audiences won't enjoy in the end.
SINBAD: LEGEND OF THE SEVEN SEAS
This movie cast a bunch of amazing stars to voice the characters like Brad Pitt, but even that couldn't bring up its numbers at the box office. DreamWorks lost a lot of money in 2003 – almost $125 million – due to several movies such as 'Sinbad'. Even though some people might have liked it, this is all about money in the end.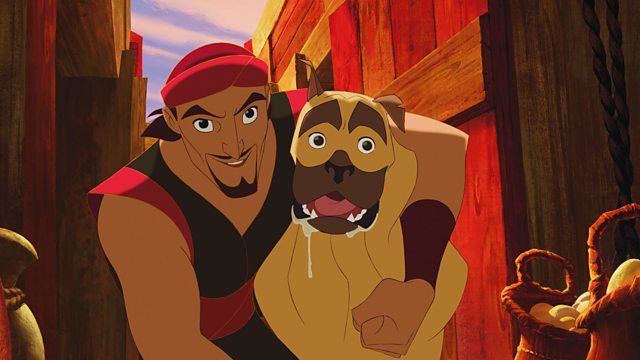 The company abandoned its 2D animation projects after this. The film originally had a budget of $60 million and brought in only $80.7 million. It's broke even, but that's not enough to continue. Therefore, DreamWorks decided to release only 3D and computer animation features.
You might have liked some of these movies, but when they don't do so well at the box office, the studio suffers. Let us know which one of these films you liked best despite its lack of popularity. If you liked this article, share it with your friends who love going to the cinema. See you next time!
Source: University Fox