Famous Royals That Suffered From Terrible Diseases And Afflictions
The advancements in medical technology have made many diseases treatable, although experts are always researching to make more cures and to find better methods of caring for patients. But, it's understandable that people in the past often died from certain illnesses because there was no knowledge about them back then. Even members of royal families suffered due to lack of treatments. However, for many of them, several of their diseases presented and spread due to inbreeding and incest. We now know all the dangers of having relatives marry each other, but we have to remember that these people wanted to keep "the bloodlines pure." This led to many cases of hemophilia, madness, and other mental afflictions. Let's find out more about famous royals with weird diseases.
KING HEROD - GENITAL GANGRENE
It's very likely that King Herod had a chronic case of kidney disease. However, during the last years of his life, he suffered from something else. Fournier's gangrene affects a person's genitals, and the ancient historian Flavius Josephus said that the monarch "had a terrible craving to scratch himself, his bowels were ulcerated, and his privates gangrenous and wormy."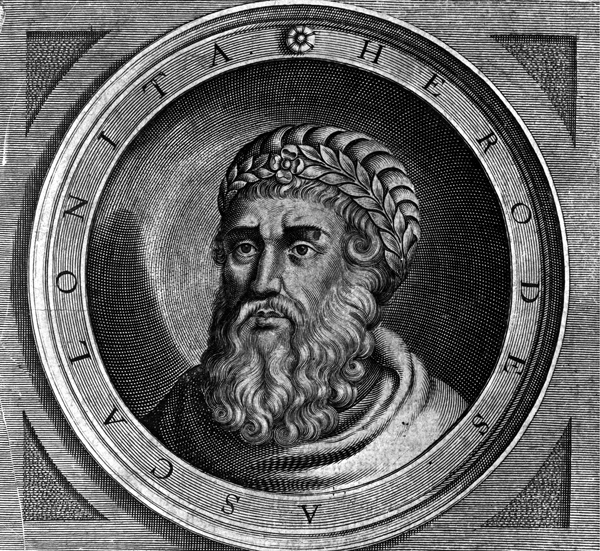 Due to how much pain Herod was going through, he developed depression and a horribly bad temper as a side effect of his illness as well as his kidney problem. Fournier's gangrene normally affects older men, but it has been caught in some women and children. It happens due to certain bacteria, and lack of treatment will exacerbate the symptoms. The pain might have been the reason why King Herod was known for killing many innocents.
KING BALDWIN IV - LEPROSY
This sickness affects the skin and mucosal tissues in the respiratory tract as well as the eyes. It's also known as Hansen's disease and one of the oldest and most miscalculated illnesses in medieval history. Furthermore, it's one of those ailments that spread all over, even if the person was rich or poor. King Baldwin IV of Jerusalem had leprosy, but no one knows when or how he was afflicted.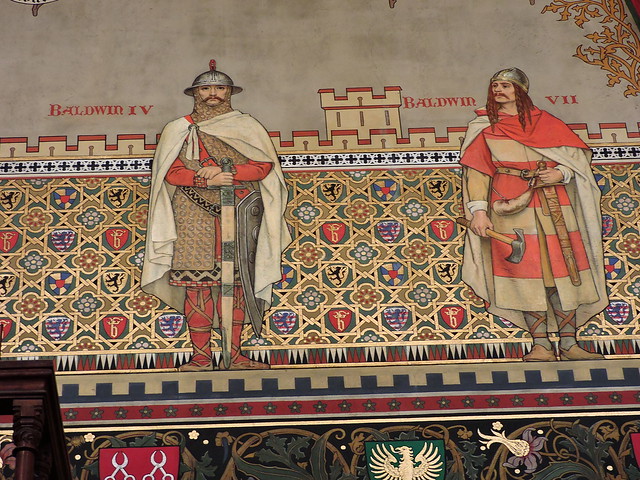 All everyone knows is that he started showing signs of it at the age of 9. Despite his illness, King Baldwin was still able to rule the country. Allegedly the people of Jerusalem "took no notice whatsoever of his leprosy." In fact, it was thanks to Baldwin's reign that the stigma around the ailment started to disappear.
PIERO IL GOTTOSO - GOUT
Gout is also known as the "disease of kings," and it causes a lot of swelling in a person's joints. It has been known to affect many wealthy people and aristocrats in history. The reason for this is that it's caused by a rich diet, and poor people didn't have the resources to eat as heartily as the members of royal families did.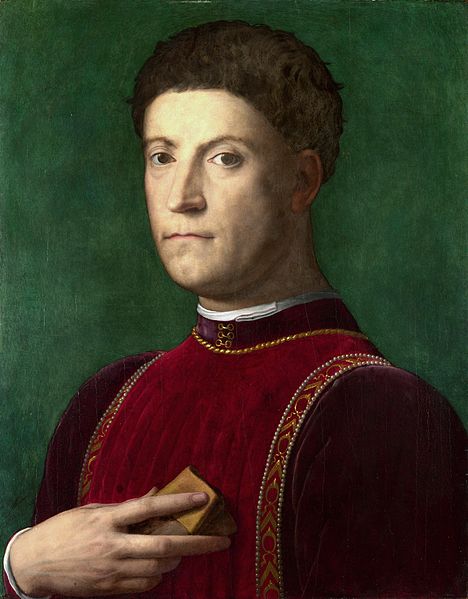 Piero Il Gottoso, also known as Piero the Gouty, ruled over Florence during the Italian Renaissance from 1464 to 1469.  He had the ailment since he was a child. It eventually took such a dark turn that Piero was paralyzed. According to Medici court statements, the monarch was only able to move his tongue at some point. 
KING ALFRED THE GREAT - CROHN'S DISEASE
Alfred the Great ruled over Wessex from 871 to c. 886 and was one of the final Anglo-Saxon kings from 886 to 899. He was famous for fighting against the Vikings and making a treaty that would finally stop the Viking attempts to conquer England. The monarch suffered from many diseases through his life, but this one was particularly bad.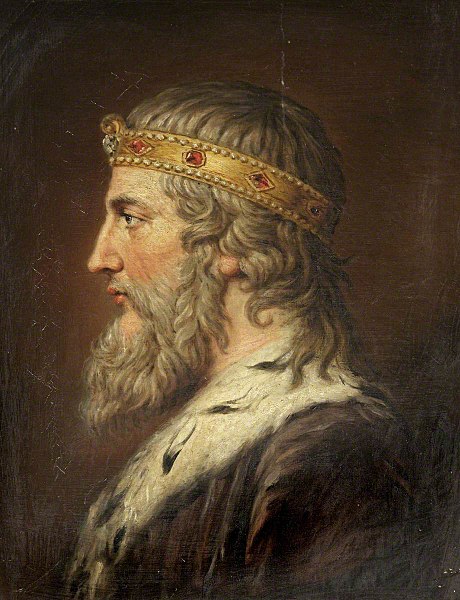 Crohn's disease causes bowel swelling, and it's speculated that he had it for a long time. His biographer, Asser, said that Alfred actually hoped to get the illness so that it would stop him from wanting more intimate relations. The illness was viewed as proof that Alfred was a devoted follower of God as he was suffering for his sins.
KING RICHARD III - SCOLIOSIS
Richard III was the King of England and Lord of Ireland from 1483 to 1485 when he died. He was the last of the House of York as well as the Plantagenet dynasty. He perished during the Battle of Bosworth Field, the final combat in the War of the Roses, which ended the Middle Ages. He was also the inspiration of one of William Shakespeare's plays.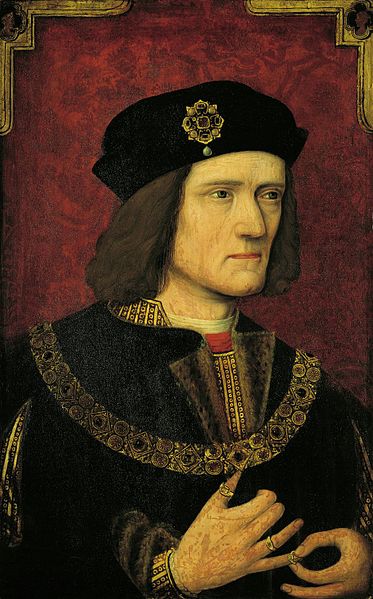 Researchers later discovered that Richard III had scoliosis from a study of his bones. This disease causes a curving of the spine. It probably started appearing when he was 10 years old, and when he was older, it must have been much more visible. Furthermore, a historian of the 15h century would describe him as "small of stature, with a short face and unequal shoulders, the right higher and the left lower." His curved back wasn't a problem, but some would use it to imply that he had a "crooked character."
EMPRESS ELISABETH - EDEMA
Elisabeth of Austria was known for her incredible beauty, and also for her petit waistline. However, there was a reason why she had the desired frame: she never ate much. Her diet consisted mostly of broth, and she would constantly workout. What is more, her parents were cousins, and she married her own cousin, Franz Josef. The House of Wittelsbach was famous for their inbreeding.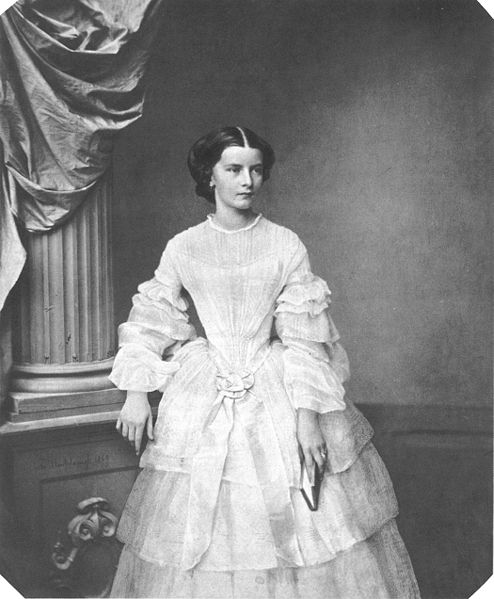 Some people compared Elisabeth to Princess Diana due to her looks, but it's clear that she was mentally unstable. Her malnutrition, which would be called anorexia nowadays, led to edema, which is swelling of the feet. In the 1860s, she was in her 20s and sometimes needed help to walk because of the pain. She was also terribly shy and had a gloomy personality all the time.
EMPEROR TAISHO - CEREBRAL MENINGITIS
Just a few weeks after being born on August 31, 1879, the Emperor came down with cerebral meningitis, which causes inflammation in the brain and the spinal cord. Luckily, he managed to live through it and became the Emperor in 1912. But, his recovery from the disease naturally affected his development, especially in his brain.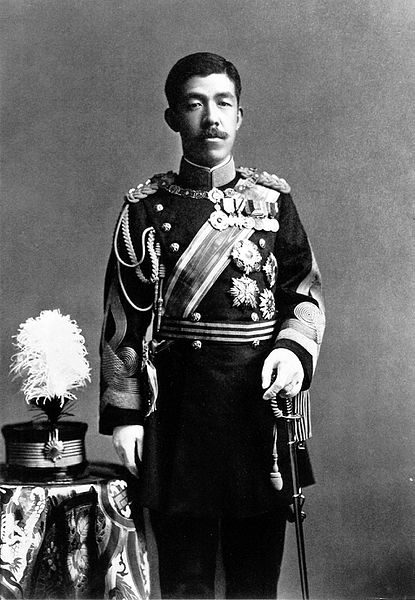 His real name was Yoshihito, but Japanese culture dictates that after the death of an Emperor, they are known by the name of their period. Since he ruled during the Taishō era, he was known as Emperor Taishō. Meanwhile, when he named his son the regent in 1921, the government said that it might have been due to his meningitis. They were claiming that his "physical and mental development has been somewhat delayed" because of his rough time as a child.
KING HENRY VIII'S ULCERATED LEG
Henry VIII was just 17 when he became King of England in 1509, and he was known as a "lion among men." The monarch was acclaimed for his intelligence as well as his looks. Furthermore, he was dedicated to serving the customs of a Renaissance ruler. However, his popularity would fade as he grew older and developed some problems.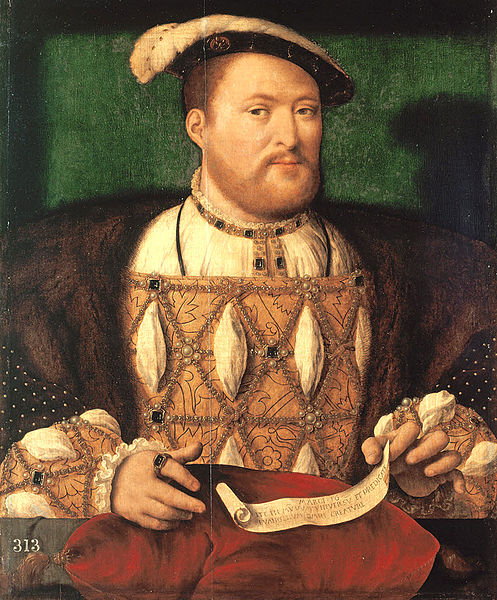 At the age of 36, he started noticing some sores on his legs, and some speculated that it was due to using garters. He later suffered a wound from a jousting tournament in 1536, and it led to an ulcer. The ulcer got infected and had a horrible smell. People could even detect it from another room. He was in constant pain, and it led to some disturbing decisions regarding his opponents. Keep reading to find out more about this monarch's issues.
POPE LEO X - ANAL FISSURES
He was a bastion of Florence's Medici Family, and one of the most influential people in 16th-century Italy. Pope Leo X was a skilled politician with many connections and a way of convincing people. But, at the age of 37, he was in pain due to anal fissures, which are ruptures around the anus. He even had his private doctor traveling with him at all times.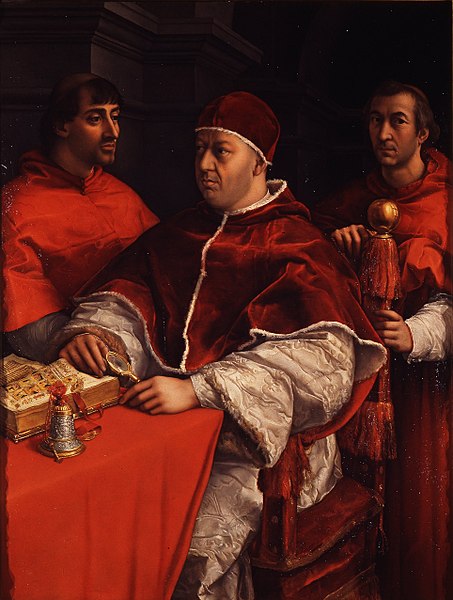 Additionally, his special treatment for the disease led to some problems in terms of politics. Several opposing cardinals came up with a plan in 1516 to kill him by adding something to the bandages he used. Luckily, their plot fell through when they were discovered, and the Pope was able to serve until the end of his life in 1521 when he died of pneumonia.
KING CHARLES II - ILLNESSES DUE TO INBREEDING
The Habsburgs were known for their many years of inbreeding, and that resulted in the many physical and mental problems of King Charles II of Spain. Right after his birth in 1661, to parents Philip IV of Spain and Mariana of Austria, who was his niece, people could immediately tell that there was something wrong with the child.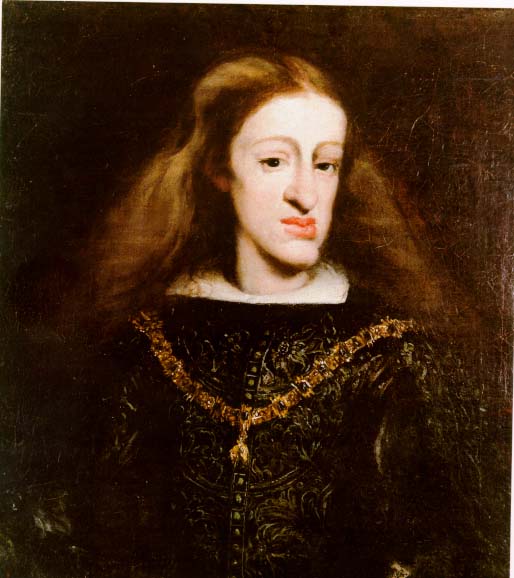 He was not able to speak until the age of 4 and couldn't walk probably until the age of 8. Experts think that Charles II suffered from several issues such as a pituitary hormone deficiency, which also made him tiny and unable to bear children. He had distal renal tubular acidosis, as well as a kidney ailment that led to acidic blood. Furthermore, he would get seizures all the time and had a jaw that made it difficult to eat. Since he was sterile, there was a succession crisis, and his death in 1700 ended the Spanish Habsburgs.
KAISER WILHELM II - ERB'S PALSY & WITHERED ARM
During his mother's labor, the future Kaiser was breeched, and the physician needed to get him out. But, he ended up severing some of the nerves in the baby's arm. Kaiser Wilhelm II of Germany was born in 1859, and the trauma during birth led to a weak and short left limb. His condition is also known as Erb's palsy. Some believe that it might have been caused after an accident his mother suffered when she was four months pregnant.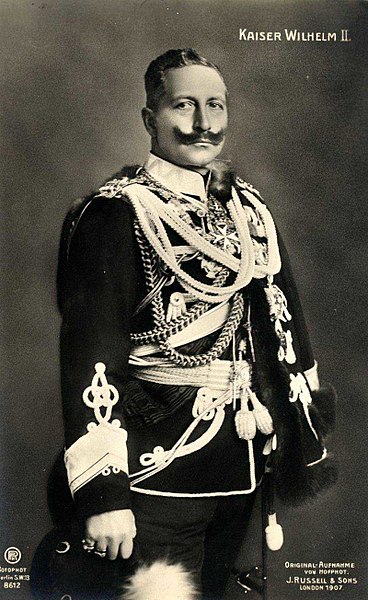 This could have led to intrauterine growth restriction, but the Kaiser blamed the British doctor for the rest of his life. Wilhelm couldn't use his arm for most common tasks like slicing food. He underwent many treatments such as electrotherapy, but to no avail. Additionally, he was the last German Emperor and King of Prussia, and the ruler also went to great lengths to hide his condition.
KING TUT - KOHLER DISEASE
Researches had been studying the remains of King Tutankhamun for a long time, and they discovered that he suffered from many ailments. One of the main problems that led to his many diseases was inbreeding. His DNA didn't have much variety. One of his illnesses was Kohler disease, which causes foot pain and made him walk weirdly. There's a huge chance that he needed a cane or assistance to walk.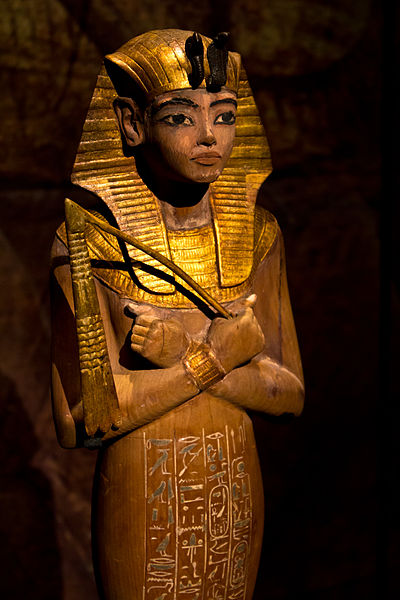 More examinations of his mummy have revealed that he had a cleft palate, a club foot, an elongated skull, and he suffered from malaria. It has also been suggested that his mother was not Nefertiti, but the sister of King Akhenaten. It has also been said that he must have died from his many health issues instead of being murdered.
PETER THE GREAT - UREMIA
Peter the Great governed the Tsardom of Russia and the Russian Empire from 1682 to 1752 when he died. He had many wars, which helped him to expand the territories of the Tsardom. He also led a cultural revolution that changed many of the old traditions and political systems to the more modern, Westernised views that developed after the Enlightenment.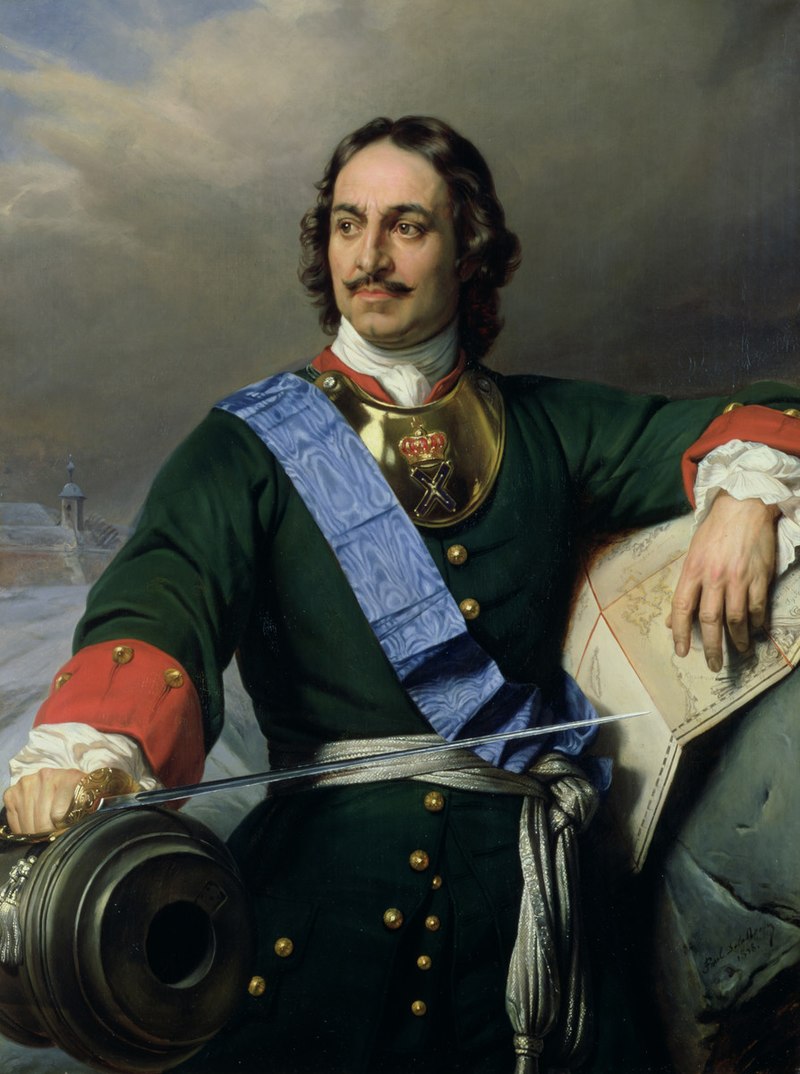 The ruler had problems with his bladder as well as in his urinary tract during the last years of his life. It's hard to tell exactly how he was treated for the uremia, which is an inability to urinate. It has been said that he suffered from a blocked urethra in 1722. His most painful moments were spent in bed rest, and  final episodes of uremia led to his death.  
KING GEORGE VI - LUNG CANCER
King George VI was Queen Elizabeth II's father, and he was an avid smoker. He sometimes had more than 25 cigarettes a day. In 1951, physicians told him he had lung cancer as a result of his addiction. Things got so bad that he needed a lung resection at Buckingham Palace at one point. You might have been seen his story on Netflix's 'The Crown,' and even the surgery was depicted.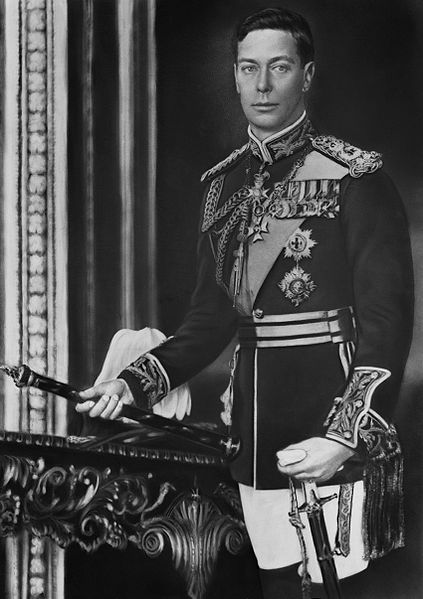 Unfortunately, his case was too advanced, and the operation was not enough to save the monarch. His health kept going south, and his mother even said that he was "very thin but very plucky." He would tire quickly, and finally, perished at the age of 56 on February 6, 1952.
QUEEN VICTORIA - HEMOPHILIA
Queen Victoria was the first recorded person with hemophilia which developed from a mutated gene inherited from her father, Edward Augustus, the Duke of Kent. This disease leads to extreme bleeding, and it has been linked to the X-chromosome. Therefore, the illness extended through Victoria's bloodline. Since many of her descendants would marry other countries' aristocrats, a lot of generations all over Europe had this disease.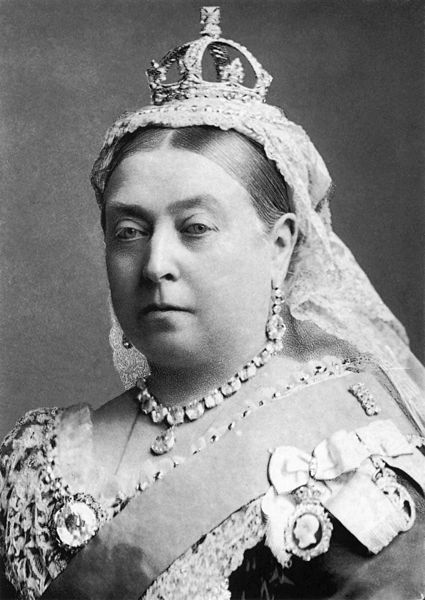 However, the first person who had a huge problem with the disease was Victoria's 4th son, Prince Leopold, the Duke of Albany. He married the German princess, Helena of Waldeck-Pyrmont. They had two kids. Victoria would watch Leopold closely as a child so that nothing would happen to him. However, Leopold died at the age of 31 from a bleed in his brain after a falling down the stairs.
QUEEN MARY I OF ENGLAND - PHANTOM PREGNANCY
Queen Mary I was known for being cruel towards the Protestants during her time in the 1500s. However, she was also recognized for being "pregnant" for 11 months, although she never gave birth. After she was crowned in 1553, there were rumors about her pregnancy, and even doctors said that the monarch was expecting. Mary herself said she felt a kick in the womb.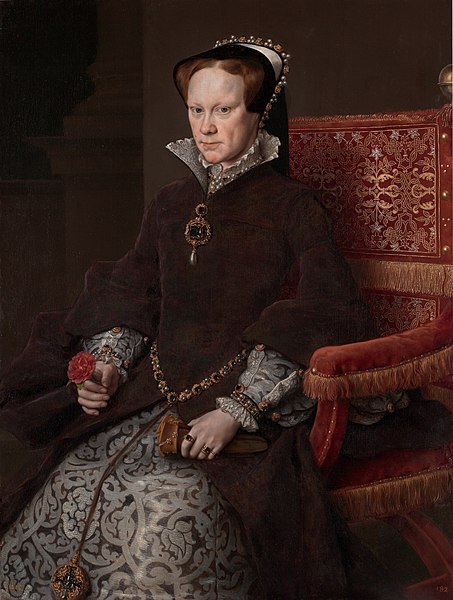 However, after 11 months of pregnancy, Mary moved to a hidden house without a child. There are no real causes for phantom pregnancies, as it is attributed to psychology. But, many believe that the Queen wanted a child so much that she might have caused her own disease.
JOANNA OF CASTILE - MADNESS DUE TO INBREEDING
Joanna of Castile was the older sister of Catherine of Aragon. She belonged to the House of Trastamara, which had married cousins for hundreds of years. Her own parents were second cousins, and inbreeding might explain why Catherine could never have kids. Meanwhile, Joanna married into the Habsburgs, who were also known for inbreeding.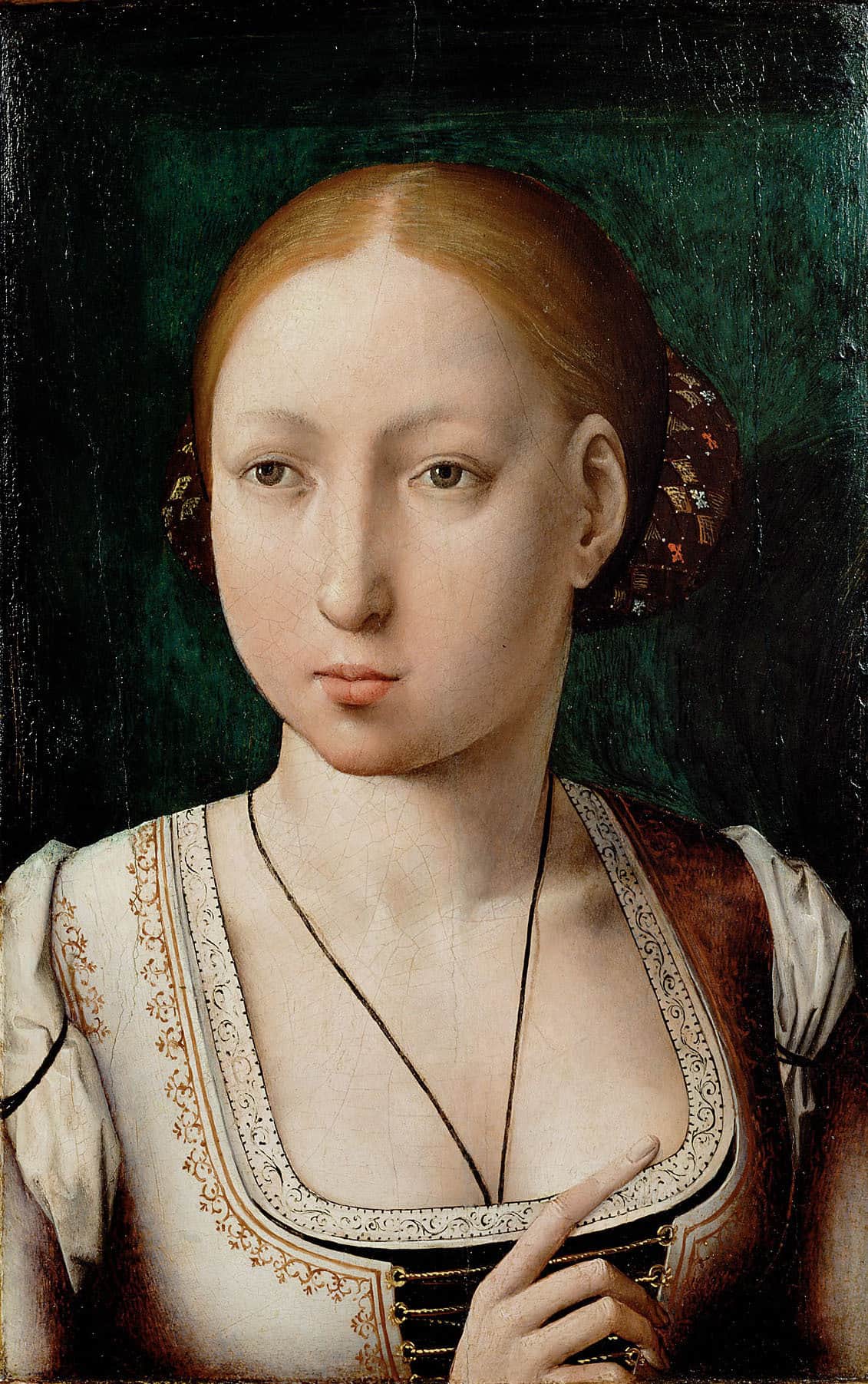 As a kid, she was apparently smart, curious, and sometimes gloomy. At the age of 16, she married Philip the Handsome, the Holy Roman Emperor. Even though Philip had a reputation for being a womanizer, Joanna was in love. She rose to the throne due to the weird deaths of her older siblings and had a breakdown. As a result, Philip started pulling away even more. When Joanna discovered one of his other women, she stabbed her to death. Furthermore, when Philip died, she slept next to his corpse and went down in history as "Juana La Loca" (Joanna the Crazy).
FERDINAND I OF AUSTRIA - HYDROCEPHALY
Ferdinand was a descendant of Joanna of Castile, and his parents were double first cousins, Emperor Franz II, and Marie-Therese. He had hydrocephaly, a condition that was common among the Habsburgs and causes water on the brain that leads to damage. He also had the "Habsburg jaw" and suffered from epilepsy. He was a frail child, but the king wanted him to be the heir to continue the bloodline and succession.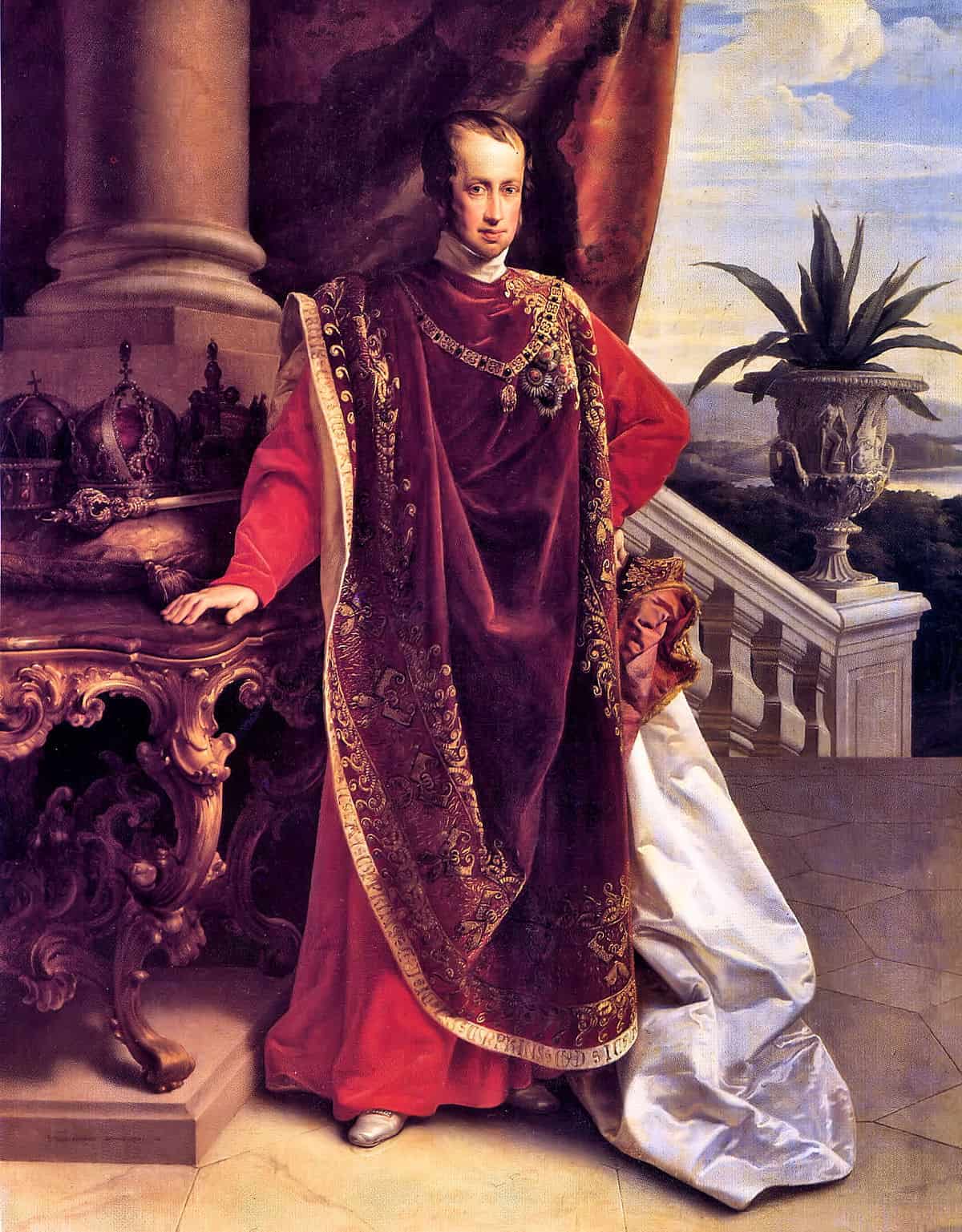 In his life, he was the King of Hungary, Austria, Bohemia, Lombardy, and Venetia. However, he couldn't actually handle state matters. His advisors and regents did. One of his favorite hobbies was rolling around in the trash, but he had the throne for more than 18 years. He abdicated it in 1848 to his nephew and died at the age of 82.
ALEXEI ROMANOV - HEMOPHILIA
Alexei was the grandson of Queen Victoria, who got what is also known as the "royal disease." The reason for that was hemophilia that many European aristocrats had. His horrible bleeding episodes were so bad that Tsarina Alexandra looked for help from Rasputin. Rasputin became an influential person in the court after saving Alexei, the only male son of Tsar Nicholas.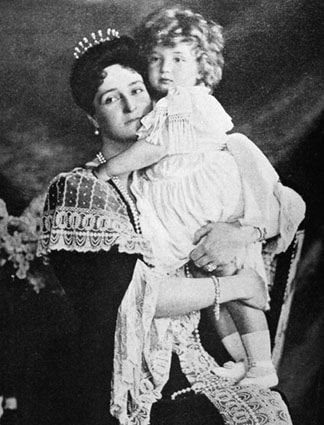 Both rulers believed that Rasputin's treatments were saving his son, but other members of the court were not convinced. Meanwhile, Rasputin was a known alcoholic and sex addict, as well as dark magic practitioner. The Russian people grew even more upset, and in 1917, the revolution began. Some historians link Alexei's sickness to the fall of the Russian Empire and the death of the royal family.
PRINCESS VICTORIA MELITA - HEMOPHILIA
She was the granddaughter of Queen Victoria, and due to the family's inbreeding, she also suffered from hemophilia. But, her big problem was the constant headaches from the connections of the family and the legality of matters all over Europe. At the time, Queen Victoria wanted her grandson, the Grand Duke of Hesse, to marry Princess Victoria.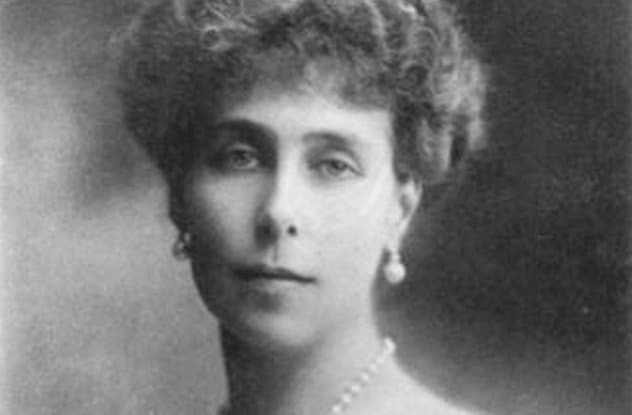 However, their marriage was a constant fight because Victoria was allegedly violent during their disagreements. The Grand Duke had many affairs, and Victoria even caught him in bed with other people. Their daughter, Elisabeth of Hesse, died at the age of 8, and their only son was stillborn. Once Queen Victoria died, they got a divorce.
KING GEORGE - PORPHYRIA
King George III of England was part of the House of Hanover, which had been inbreeding their members for many years. George III went down in history as the monarch that lost the American Revolution, and he allegedly had porphyria. This is a genetic malady that causes crazy episodes and also a purple/blue color in urine. Some recent studies have denied the porphyria hypothesis, claiming that King George III was simply insane due to his family's inbreeding.
Those that knew him testified that he would talk and talk until foam gathered in his mouth. He was also known as a "mad king." Some of the treatments for his condition included straitjackets and ice-cold baths. Furthermore, he had a skin problem that could have been the result of inbreeding as well. His ailment was treated with medicine made from gentian, which has been known to turn pee into blue or purple color.
QUEEN MARIA "THE MAD" OF PORTUGAL - MADNESS
Also known as Maria the Pious and Maria the Mad, this monarch was born after many years of inbreeding. She even married her uncle, which means that their son, Prince Joao, was her cousin as well. Maria was extremely religious, and some would say that it was part of her mental problems. She was heard screaming and even growling in their house. Her confessor died in 1791, and Maria went into fits of tears and yelling as a result.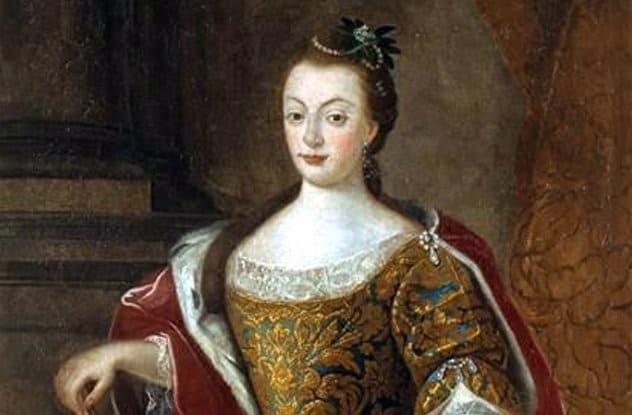 King George III's physician, Dr. Francis Willis, was brought to Portugal to see the monarch, and he swiftly said that Maria was insane. He also gave her weird treatments like ice-cold baths, blistering, and sent her laxatives. Of course, no treatment was successful, and Maria became too unsuitable to rule. Her son also had genetic abnormalities, which made him unfit to be regent as well. Later on, France invaded Portugal, and the royal family ran away to Brazil.
KING RAMA V - INCEST
The monarch was also known as King Chulalongkorn, and his life was the inspiration of the story 'Anna and the King' because he was taught by British teacher, Anna Leonowens. The Chakri dynasty was also famous for inbreeding, and kings had harems. The children born in these harems, who were half-siblings, often married each other.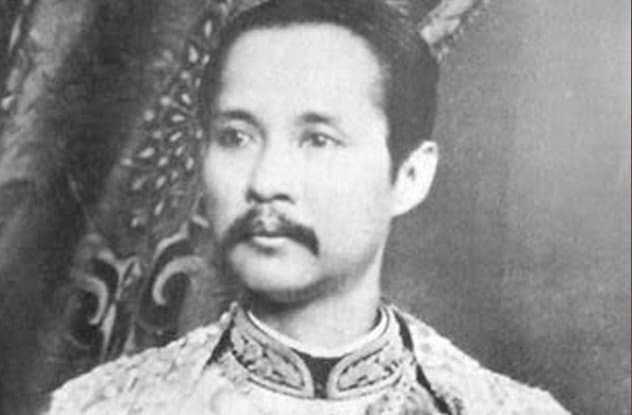 Luckily, this family was different than the Habsburgs, who were famous for some of the worst characteristics of inbreeding. King Rama V modernized Siam, which is now Thailand, and helped the country avoid British colonization. He had around 150 wives and more than 70 children, whom he would send to Europe to study. However, he only showed one of his wives in public to prevent foreign judgment, especially because many of his wives were also his relatives.
KING LUDWIG II OF AUSTRIA - MADNESS
King Ludwig II was also part of the House of Wittelsbach like Empress Elisabeth, and everyone knew that he had no concept of reality. He lived 100 years after the time of Marie Antoinette of France, who was known for her expensive tastes and was also a Habsburg. The monarch decided to build opulent palaces to escape the real world, but he was utterly insane.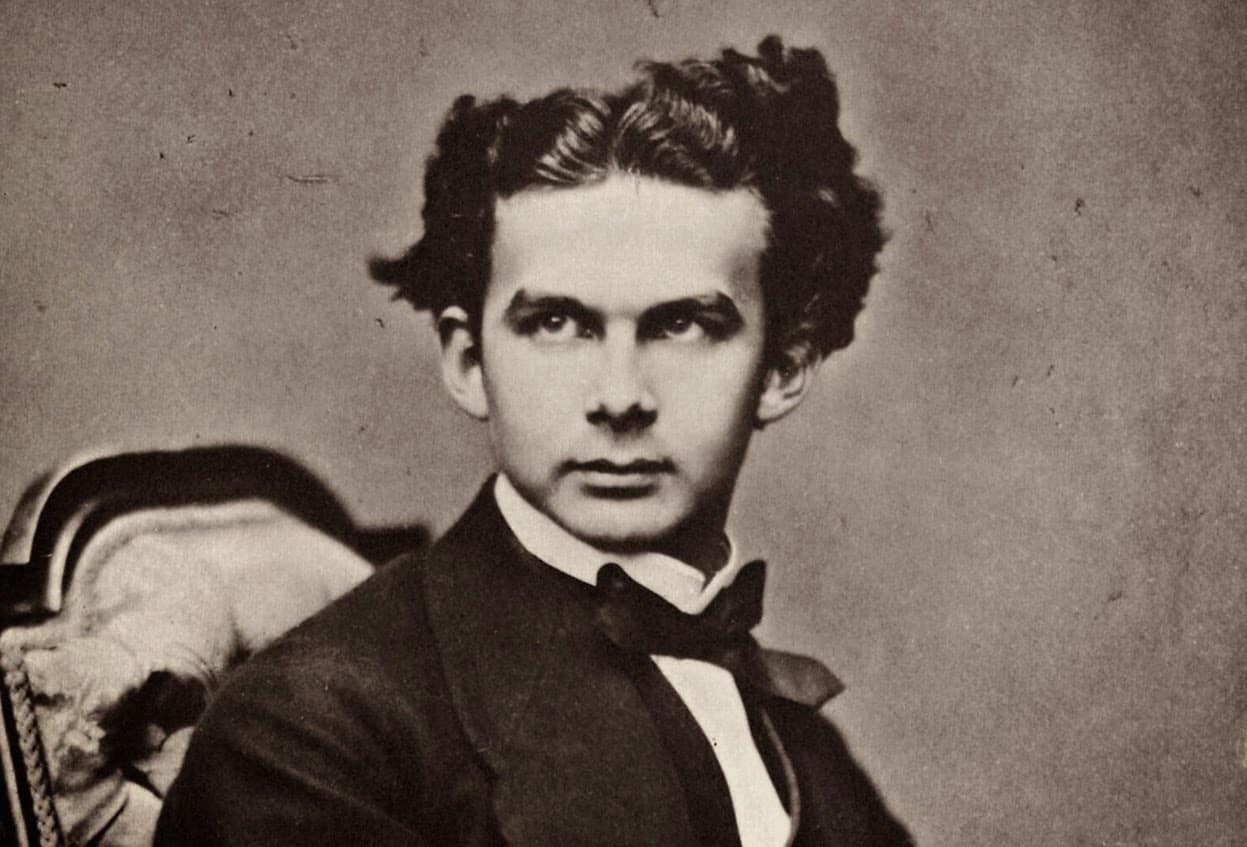 Ludwig loved dressing up as a kid and had a big imagination. By the time he ascended the throne at 18, he had no idea about politics and still had the mentality of a child. He sponsored composer Richard Wagner because he loved creativity. However, the government of Bavaria couldn't take his expensive life for much longer. Therefore, they ousted and killed him in 1886. His brother, Otto, took the crown, but a regent had to rule because Otto was even crazier than Ludwig.
CLEOPATRA - OBESITY 
Cleopatra has been depicted in many stories as a great beauty, who allegedly smuggled herself to Julius Caesar in a carpet. She has also been described as a great seductress, but the reality is much different than the fantasy. There's evidence that Cleopatra might have been obese, and her parents were brother and sister.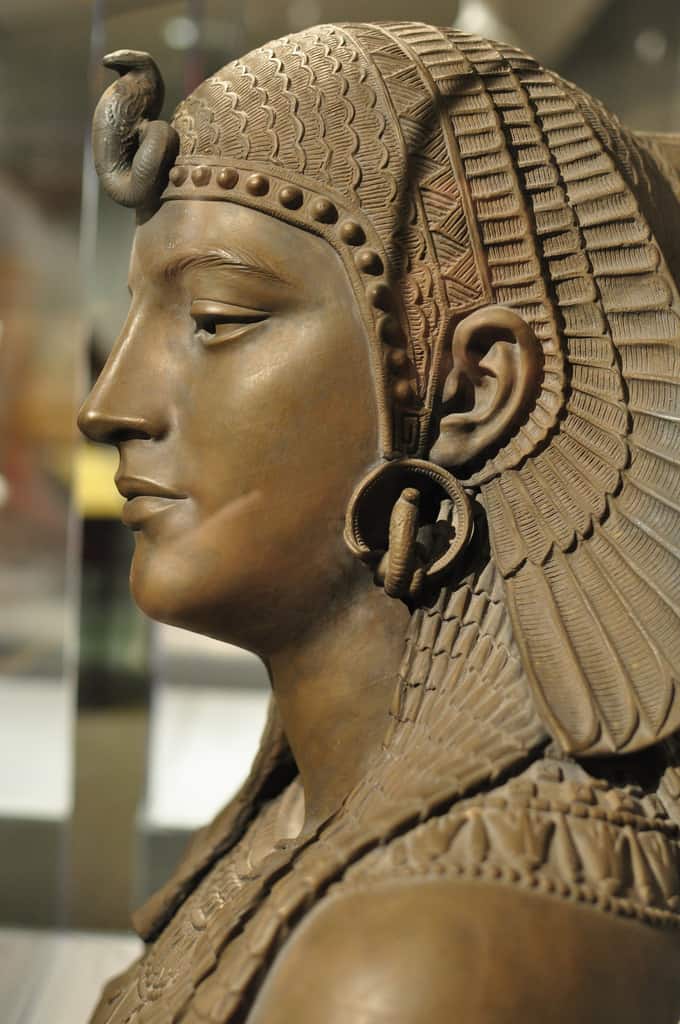 The Ptolemy dynasty had a tendency for marrying kings with their sisters to obtain even more power. Cleopatra herself had to marry her brother at the age of 18. He was just ten years old at the time. Also, she went on to marry her other sibling later on. Archeologists have found that many Egyptian royals were overweight because their diet included lots of beer and bread. Furthermore, incest also played a part in Cleopatra's looks, which were nothing like Elizabeth Taylor.
PRINCESS NAHIENAENA - INCEST
Princess Nahienaena of Hawaii was taught by protestant missionaries in the 1800s, but she had a relationship with her brother, King Kamehameha III, and was set to marry him. The missionaries did not approve of this, but the royal family had more power, as they had been marrying relatives to keep their bloodlines pure for a long time.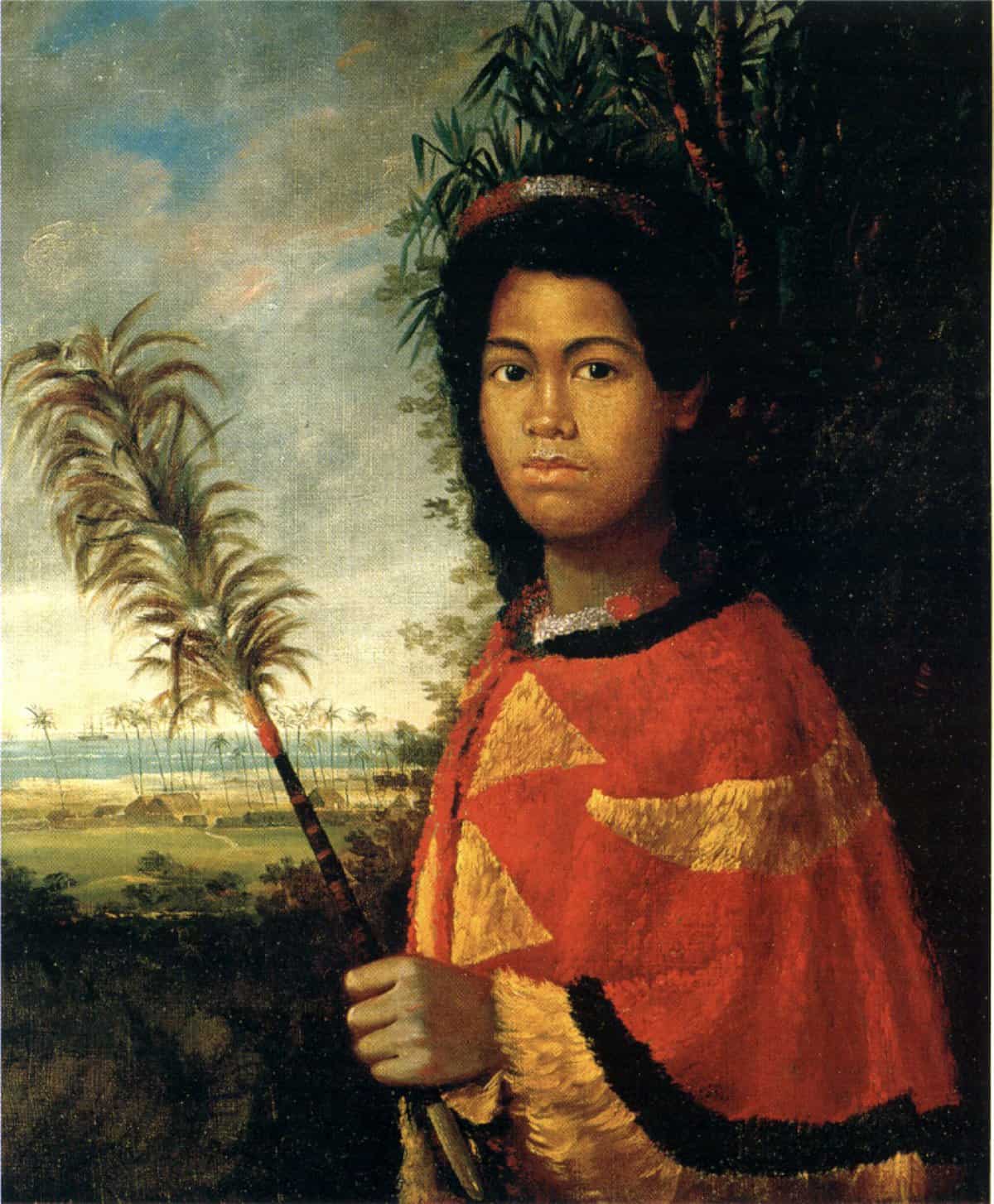 The marriage happened in 1825, but the princess was no longer allowed to go to church. Nahienaena had a lot of respect for the missionaries, but they wouldn't accept her apologies. Later on, she got pregnant with her brother's baby. Everyone who had been converted didn't speak to her anymore, and she spent her pregnancy in isolation. The baby died from genetic issues, and the princess was depressed for the rest of her life. She was only accepted by the church during her final days.
NERO - MADNESS
Many experts have tried to understand the crazy happenings of the Roman underground culture. One confusing thing is that there was a lot of lead poisoning, which led to the fall of the empire. Historians have also studied how incest and inbreeding made crazy emperors, and Nero was the most insane ruler of the time. He was known for having sex with his mother and playing the violin while the city burned.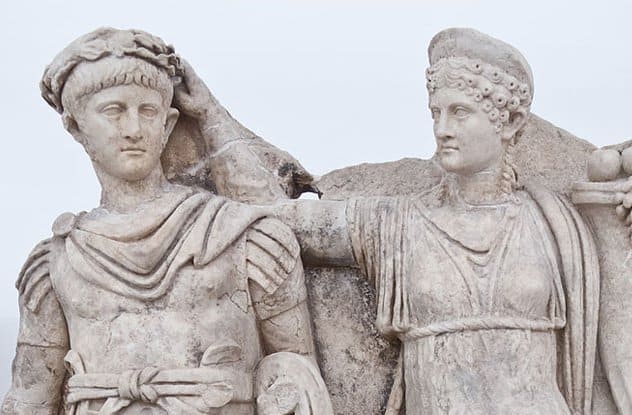 The Romans also had intermarriages like the rest of the European aristocrats. They wanted to keep the riches in the family, and that way, no one would ever question the line of succession. Nero's parents were uncle and niece, Claudius and Agrippina, who were both inbred already. Therefore, Nero might have been born with mental instability due to his genes, and the lead poisoning would only exacerbate the madness.
CALIGULA - BLOODTHIRST DUE TO INBREEDING
Caligula was another infamous Roman, also called Gaius Caesar, who many claimed had sex with his sisters. That was never really proven, but he did come from a line of inbreeders that hoped to keep money and power in the family. His father, Germanicus, was loved by the citizens, who thought that Caligula would be just like him.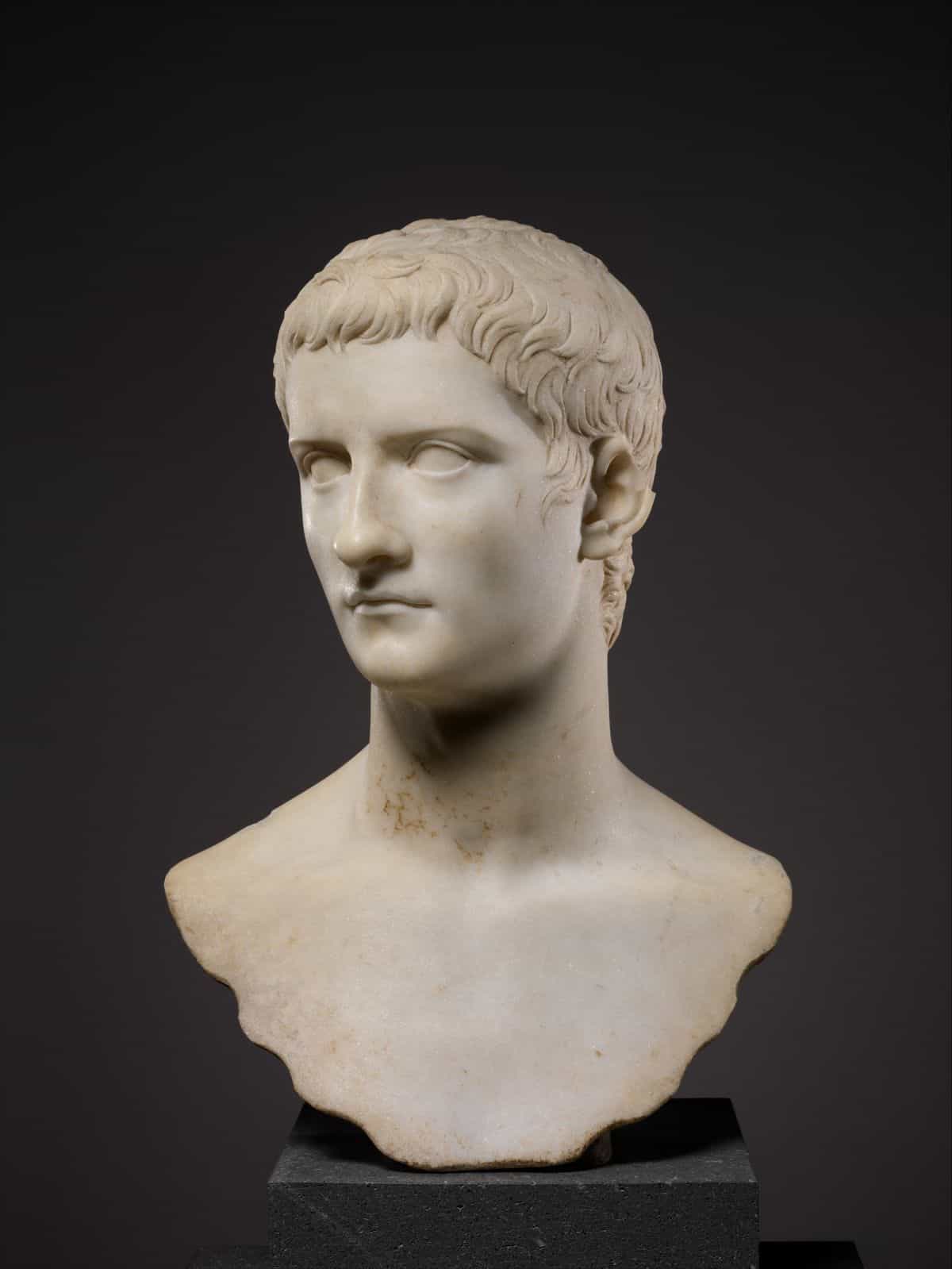 Therefore, they were happy when he was named emperor, but Caligula fell ill during the first months of his rule. Later on, he would prove that he was nothing like his father. The emperor forced parents to see their children get killed or tortured. Additionally, Caligula thought he was a god and built a bridge between his palace and the Temple of Zeus. Fortunately, he was murdered by several guardsmen who stabbed him more than 30 times after a game.
KING GEORGE V - PLEURISY
This monarch ruled the United Kingdom, the British Dominions, and was Emperor of India from 1910 to 1936 when he died. He is the grandson of Queen Victoria and was the third in the line of succession at the time of his birth. As mentioned, Queen Victoria spread hemophilia through her bloodline, but the family's inbreeding also contributed to several maladies.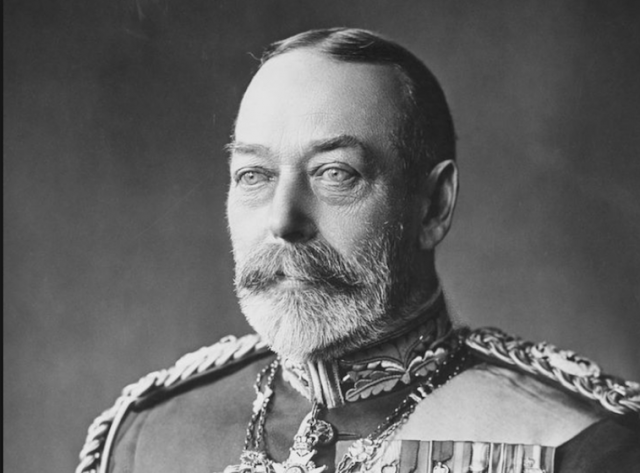 King George V had a condition known as pleurisy, which is an inflammation of a membrane in the chest cavity. For a long time, his cause of death was thought to be pleurisy, but in 1986, it was discovered that the doctor had euthanized him. His wife had actually asked the physician to stop her husband's suffering and was given cocaine and morphine in high doses to put kill him.
KING HENRY VIII - MCLEOD SYNDROME
This is another mention of King Henry VIII, who was famous for beheading two of his wives, and anyone that would have a different opinion. Aside from his ulcerated leg, it's suspected that he suffered from McLeod Syndrome. This is a condition in the brain that affects only men and boys.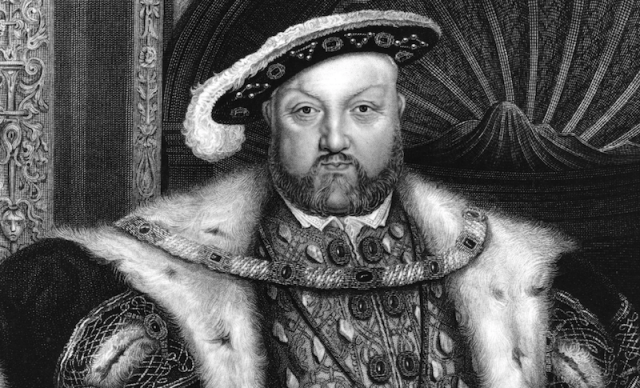 The symptoms are muscle fragility and degeneration, no control of impulses, depression, and nervousness. It's his lack of self-restraint that most historians allude to the beheading of his wives, and the condition also contributed to his trouble walking by the end of his life.
We cannot imagine how many people that were supposed to lead countries were actually sick in disturbing ways. Let us know which one of these illnesses was the most surprising. If you liked this article, share it with your friends who love history. See you next time!
Source: Ranker, History Collection, Cheat Sheet